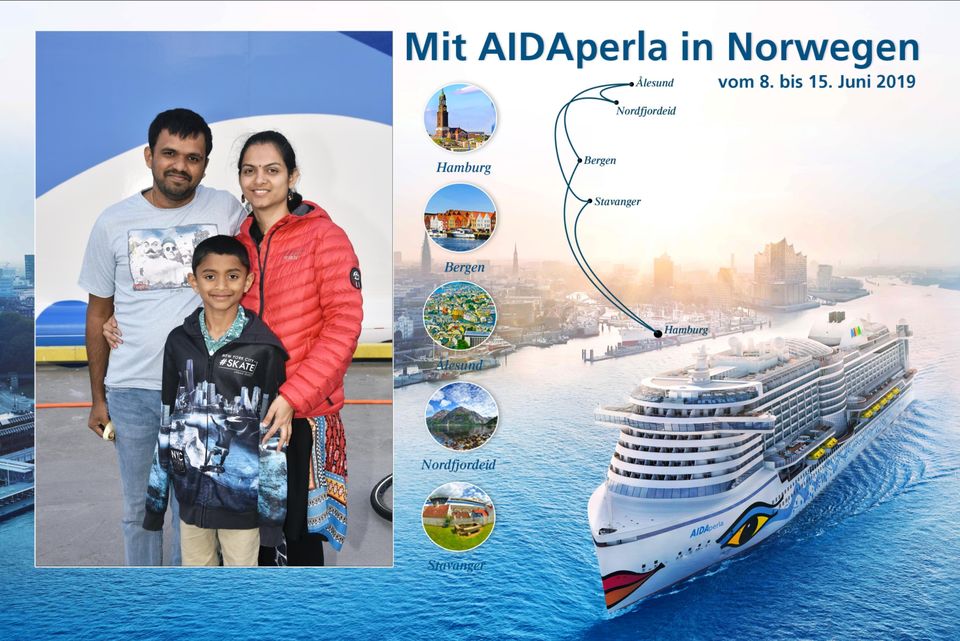 Sea Day:
This day is full day in ship. We enjoyed various facilities in the ship, lazy river, kids club, swimming, sun decks, sky walk to name a few and of course relaxing in our panoramic cabin.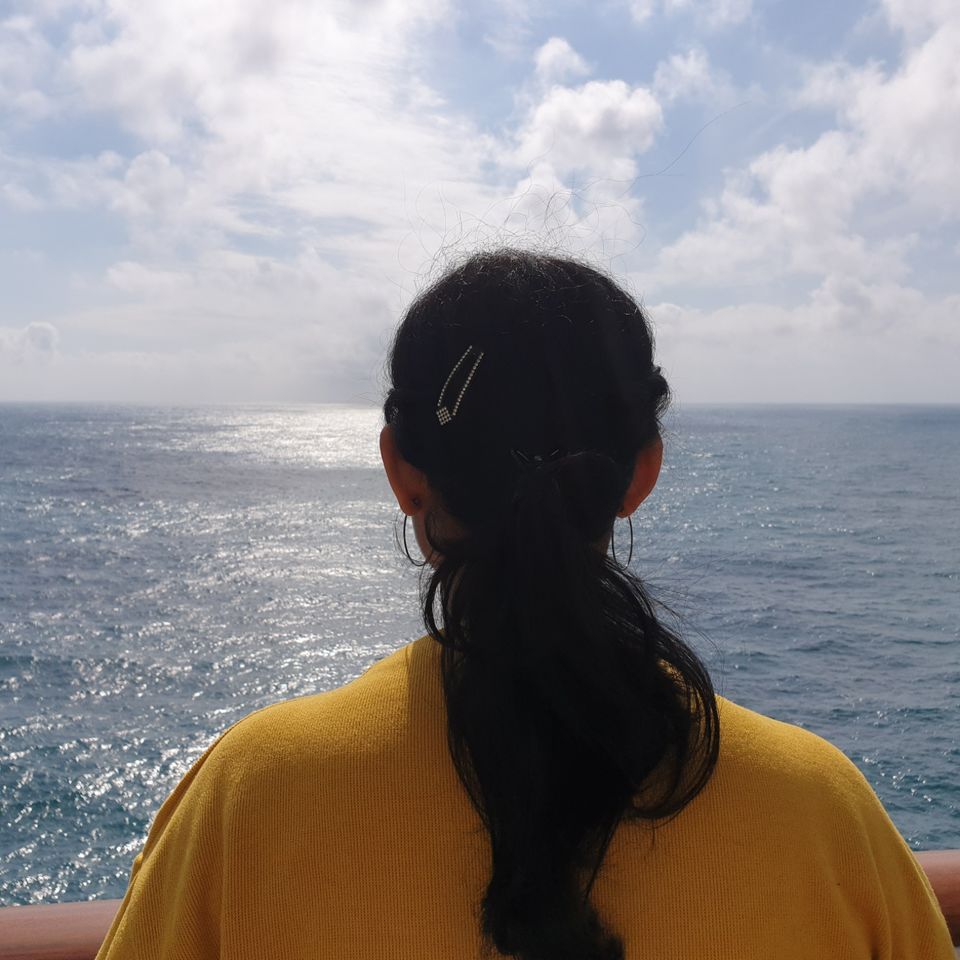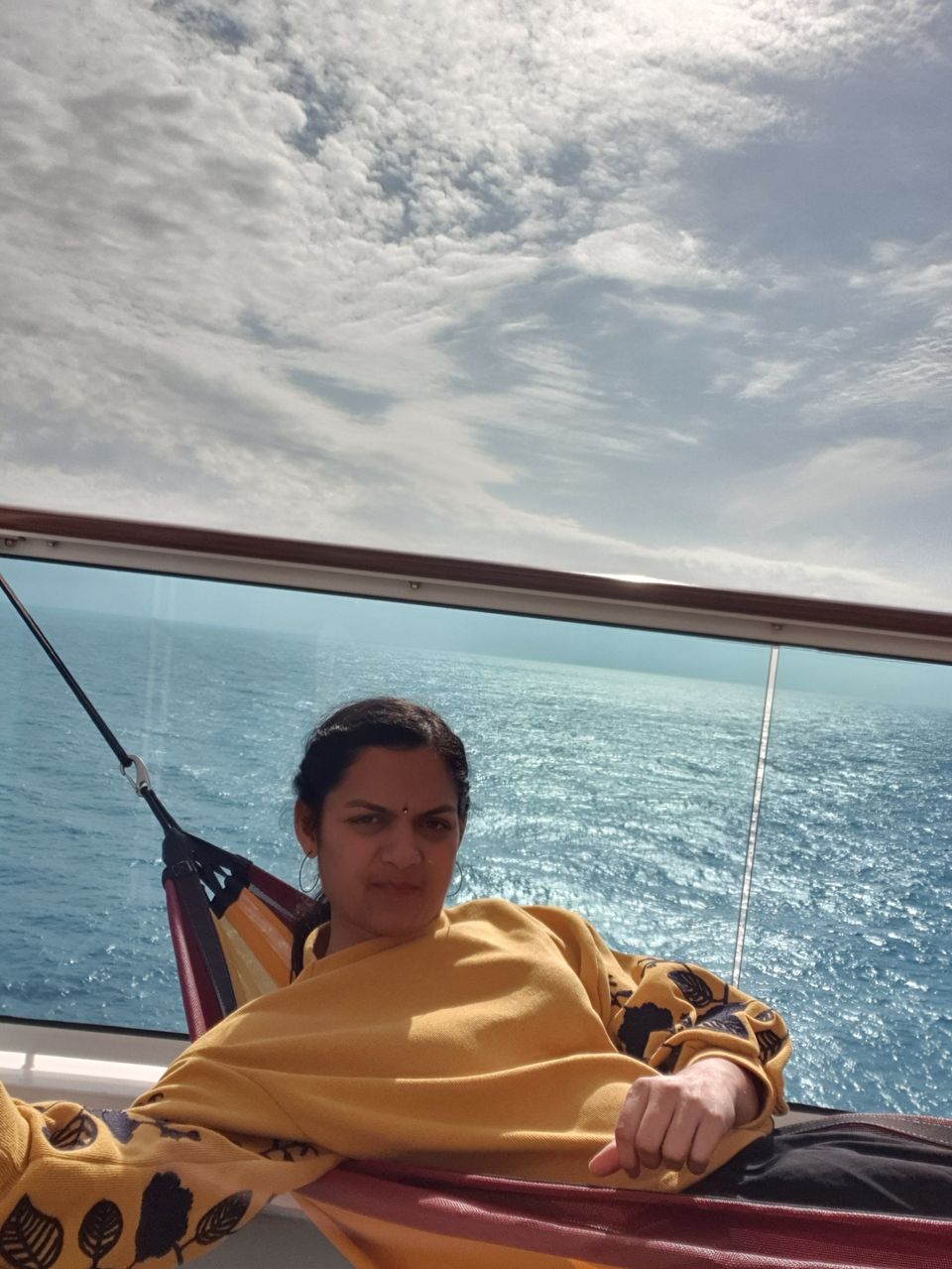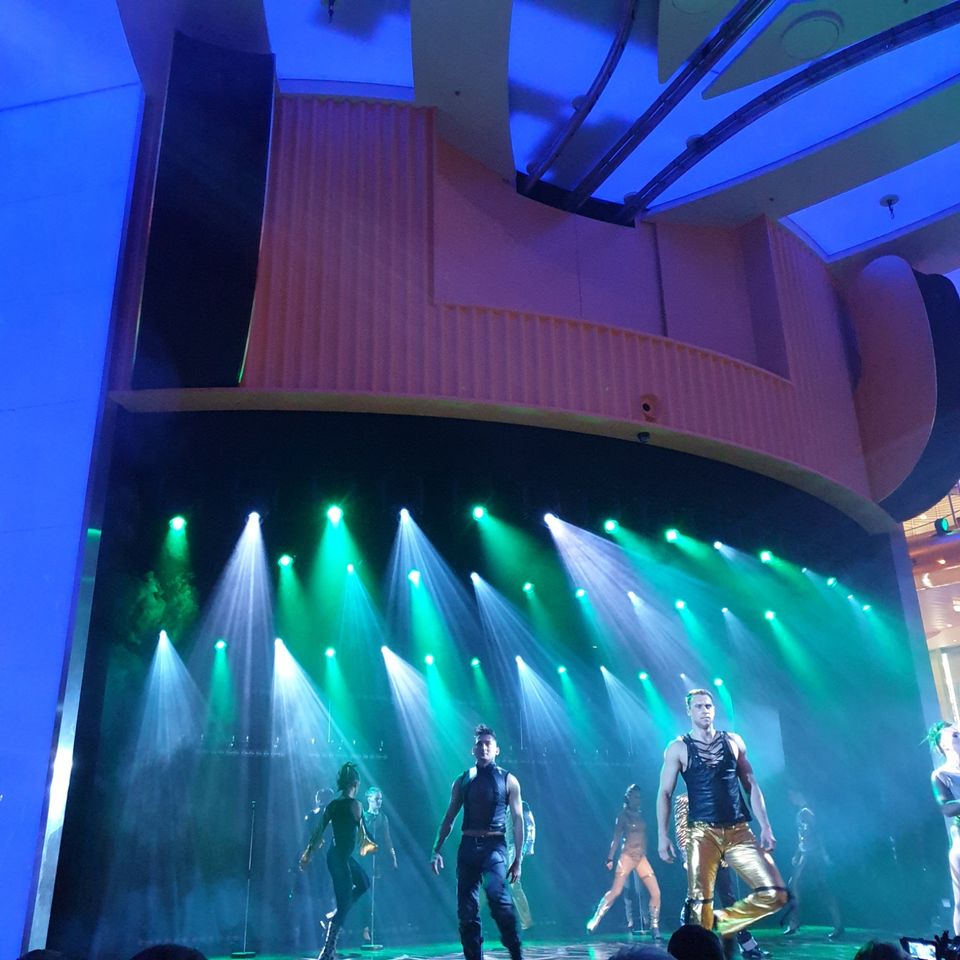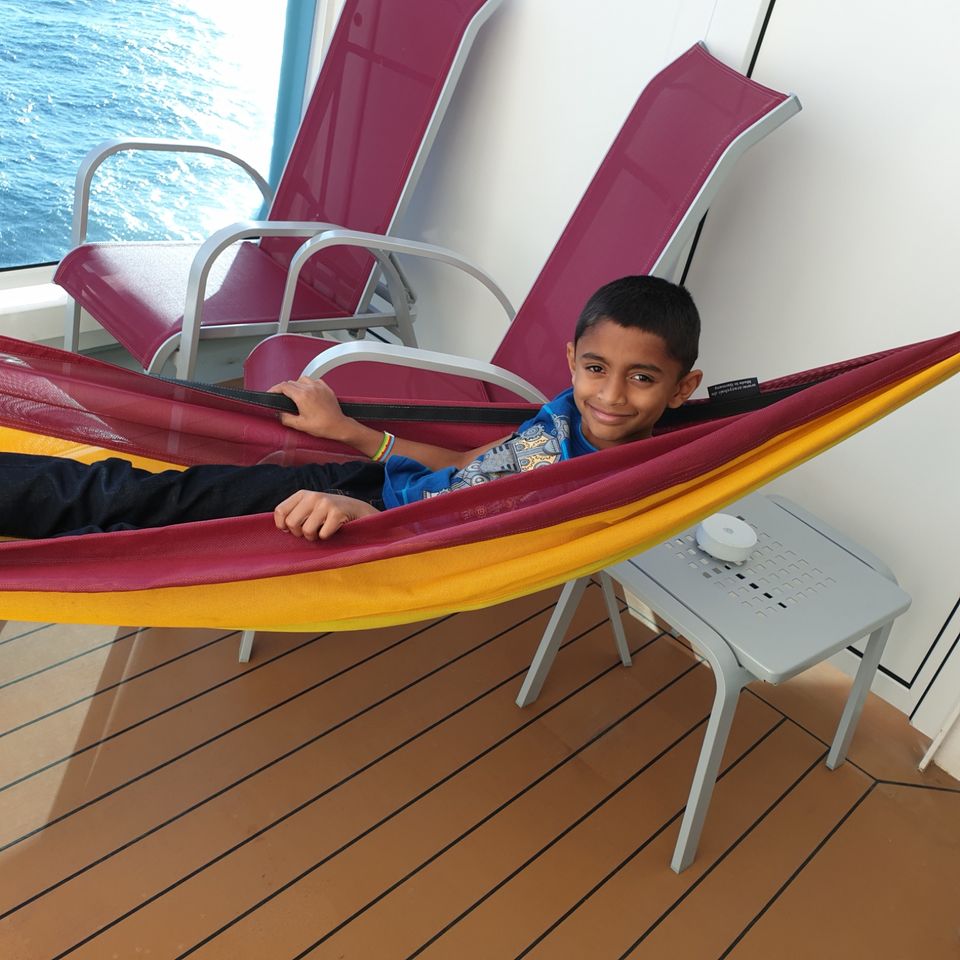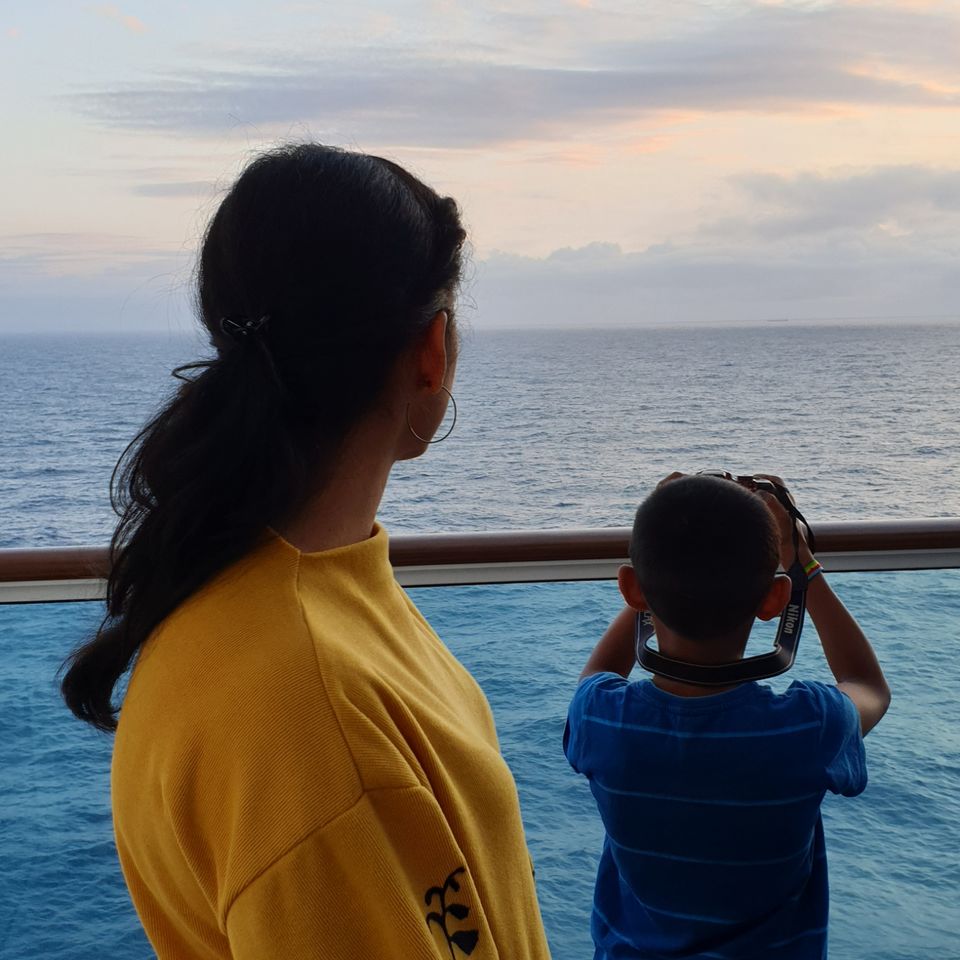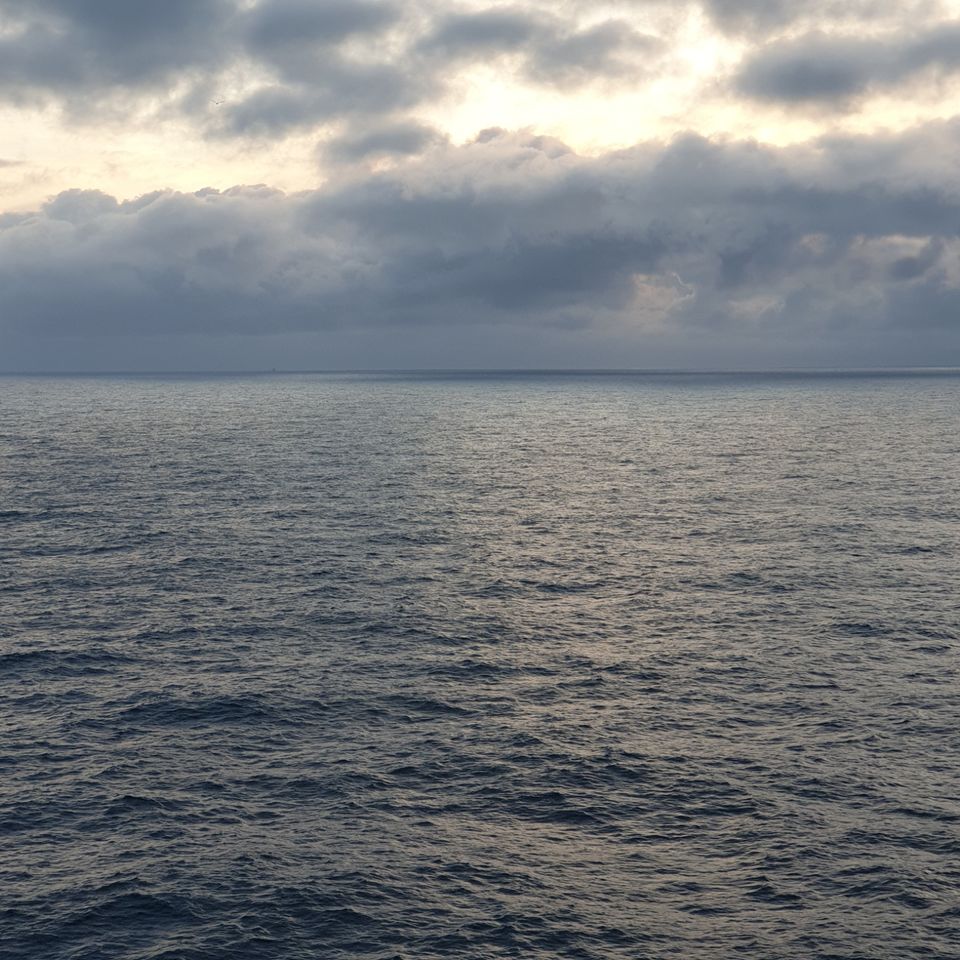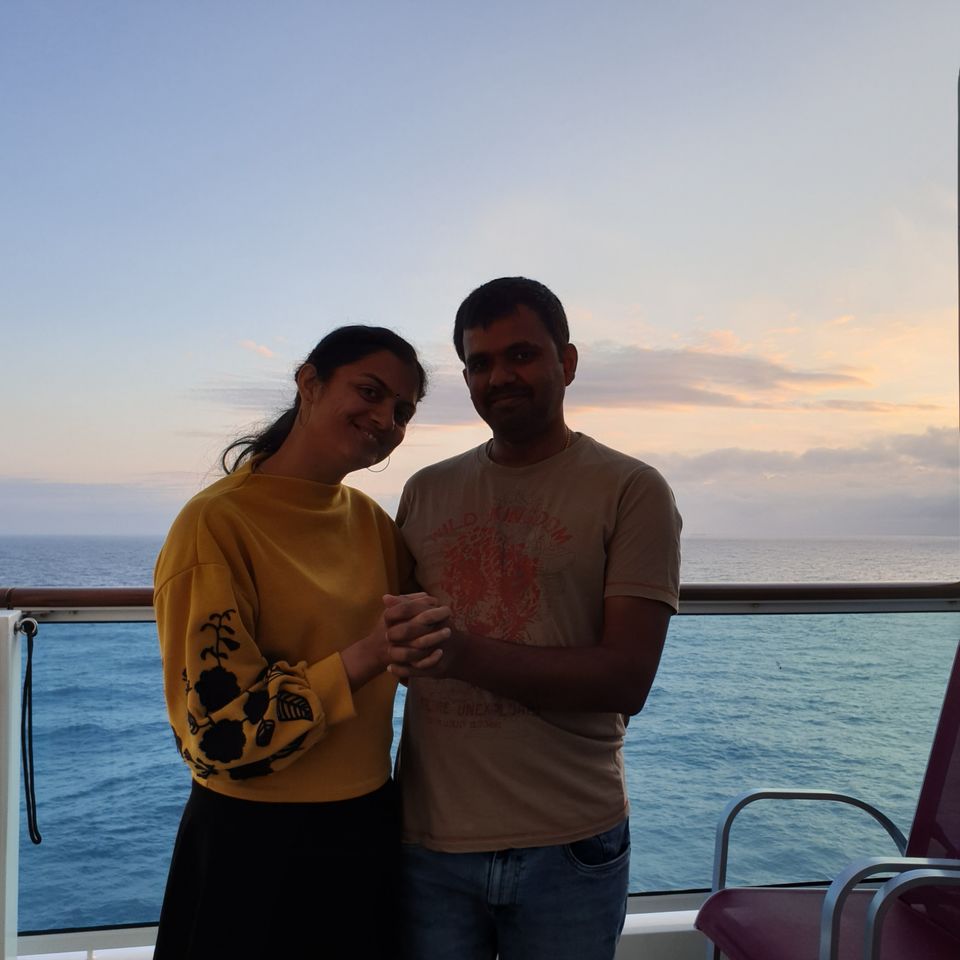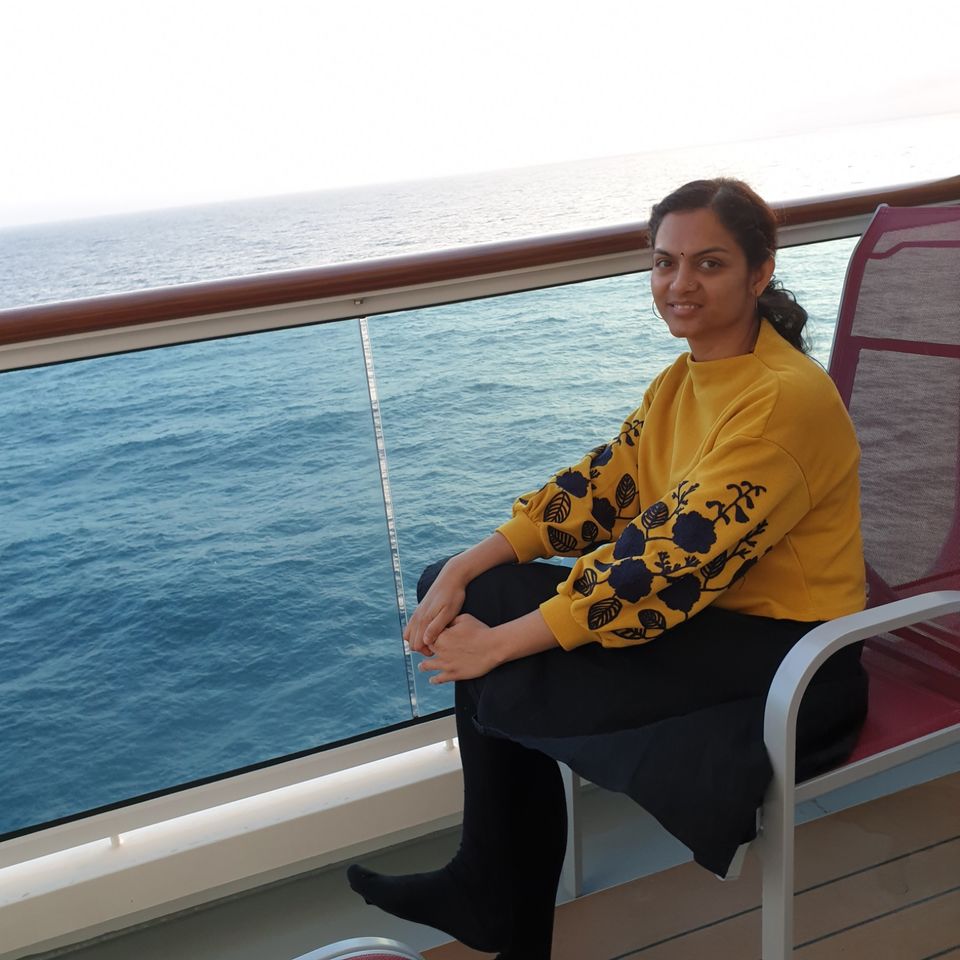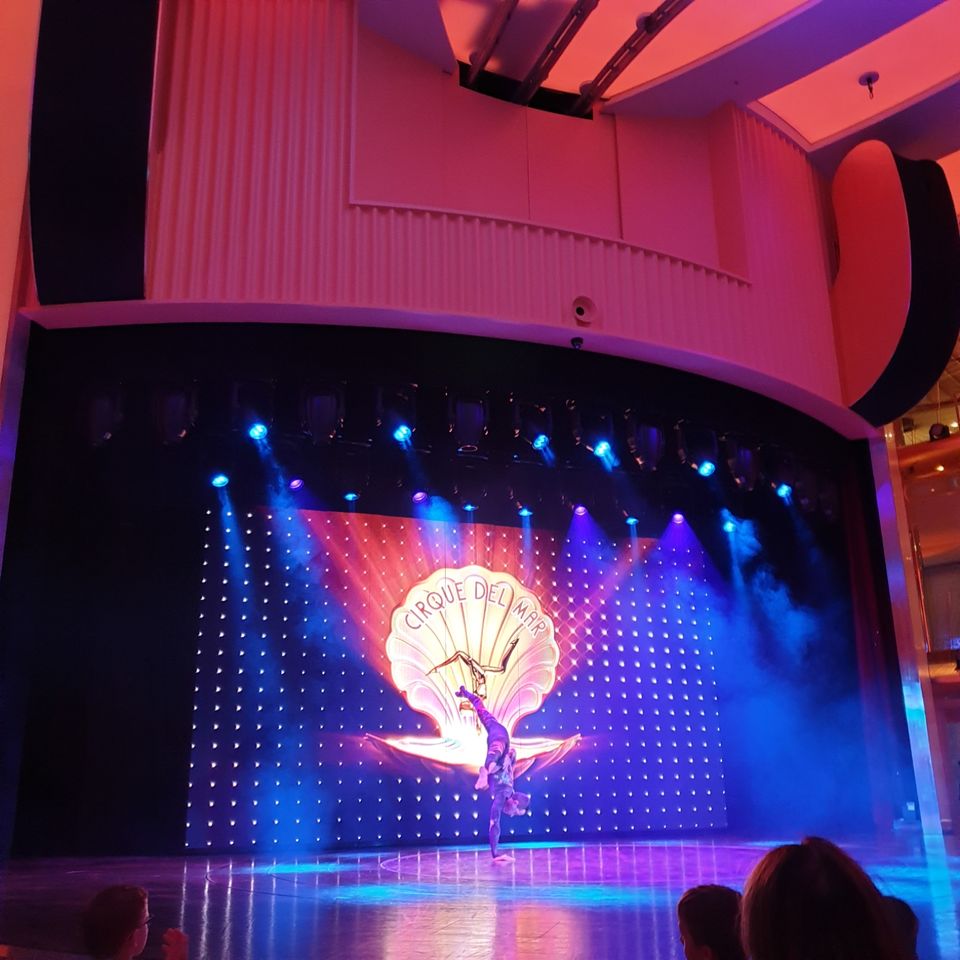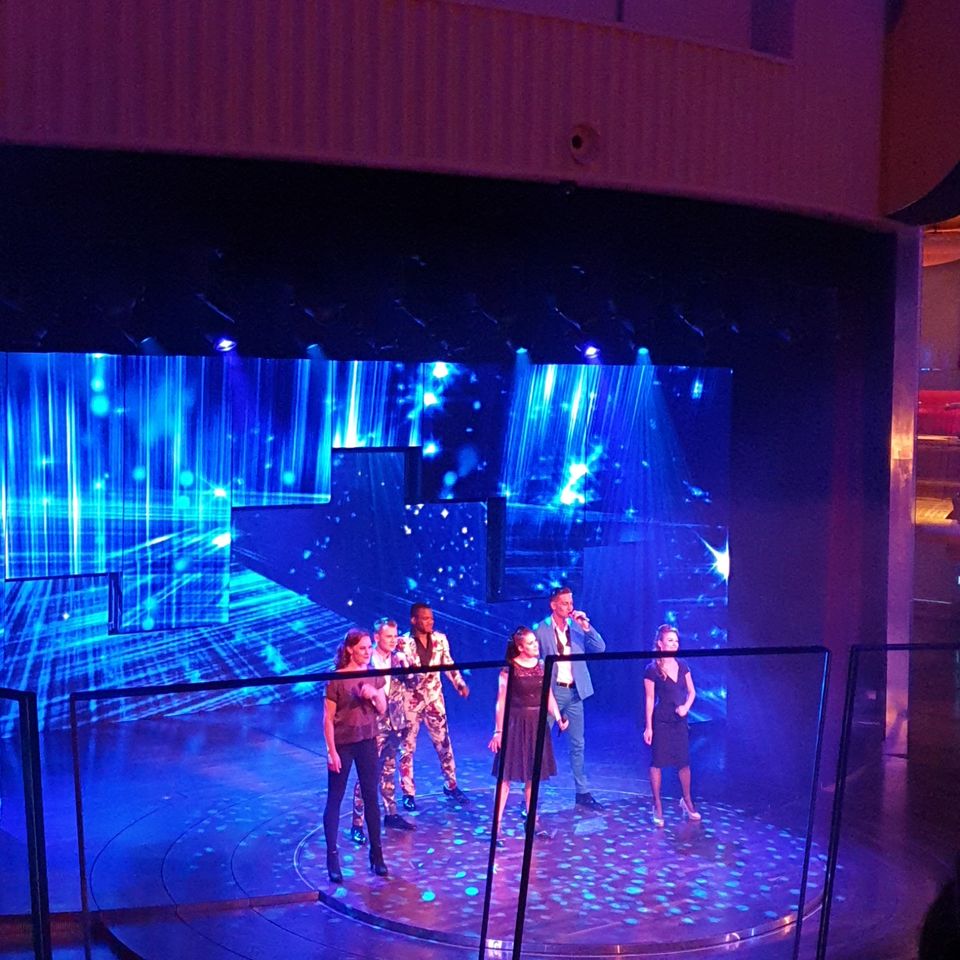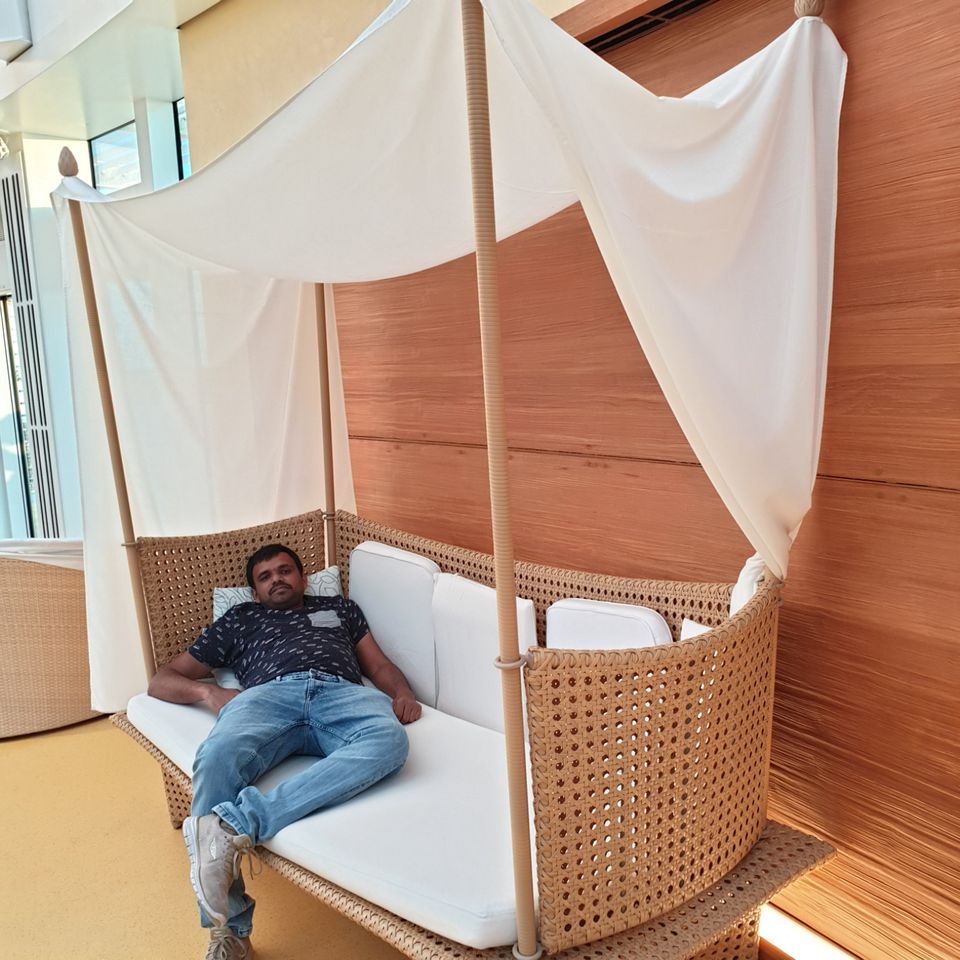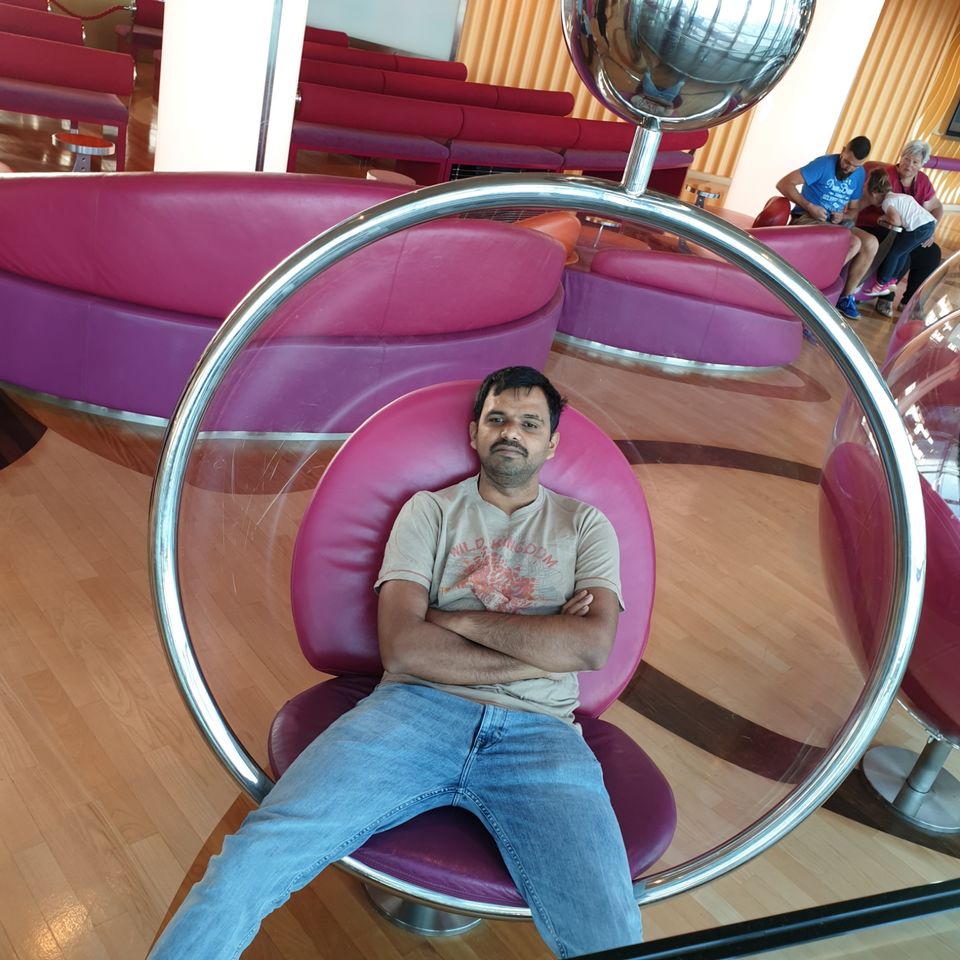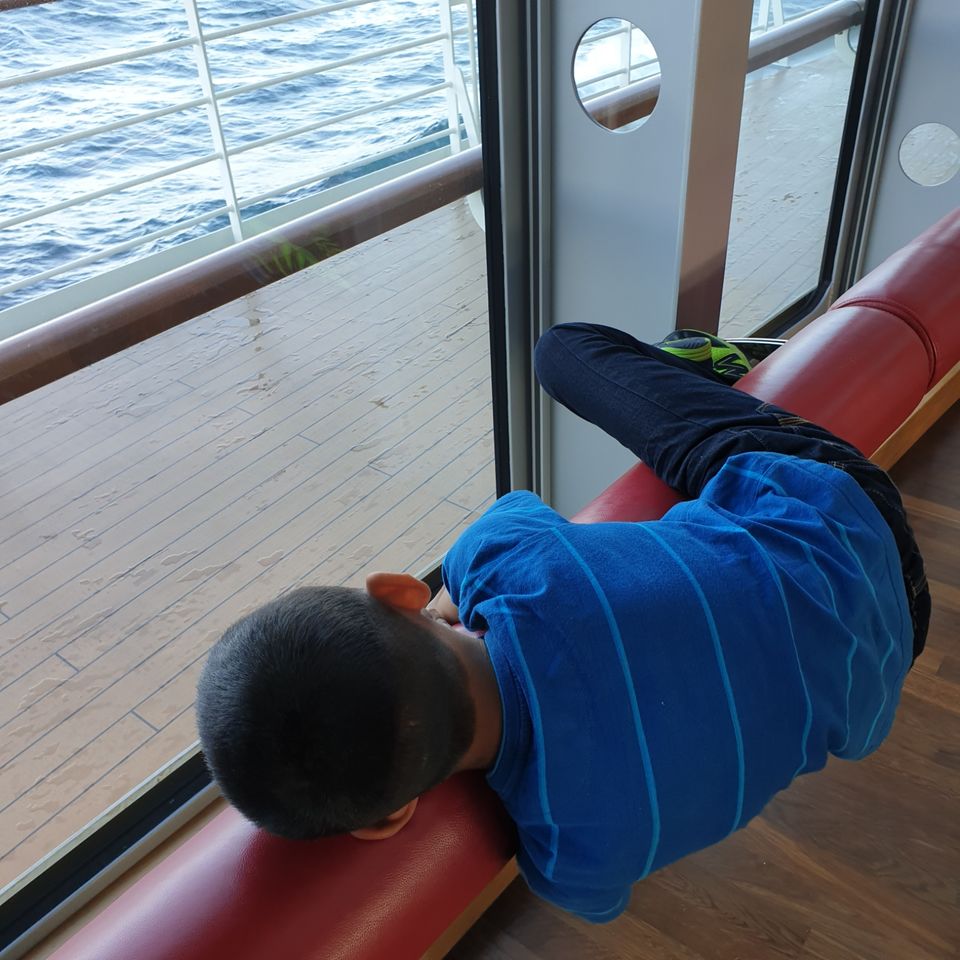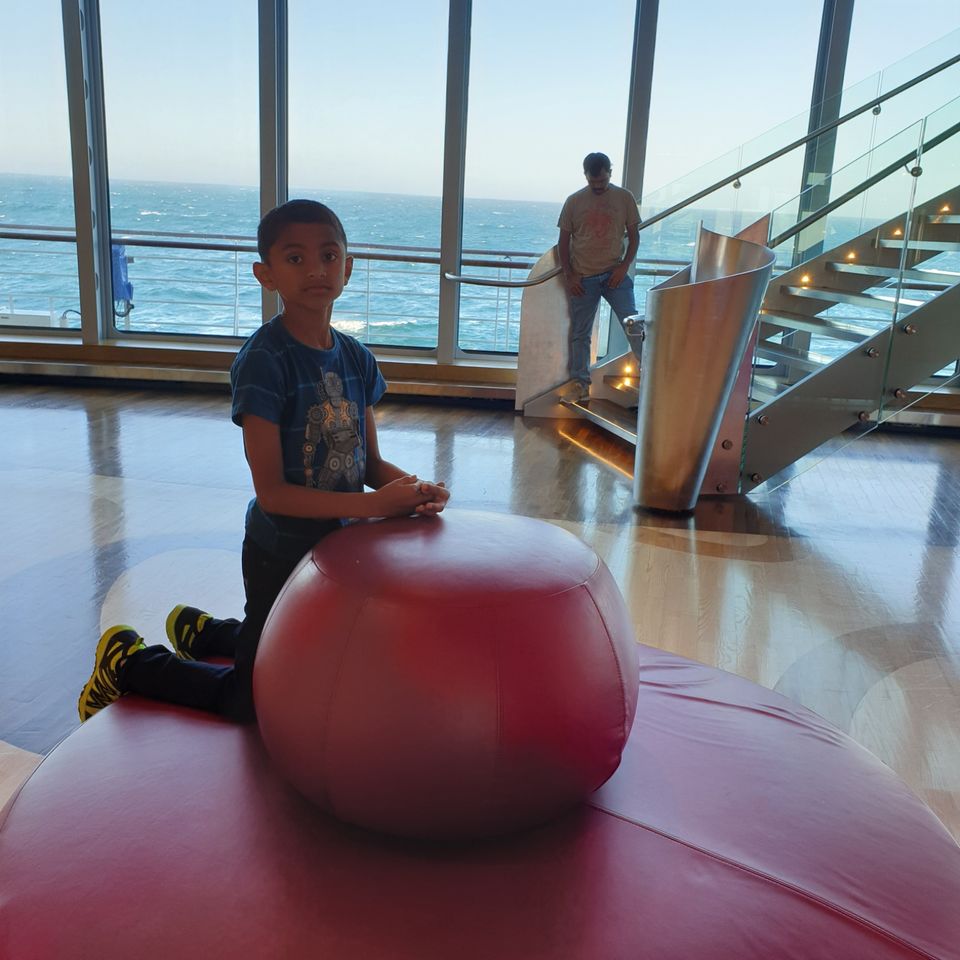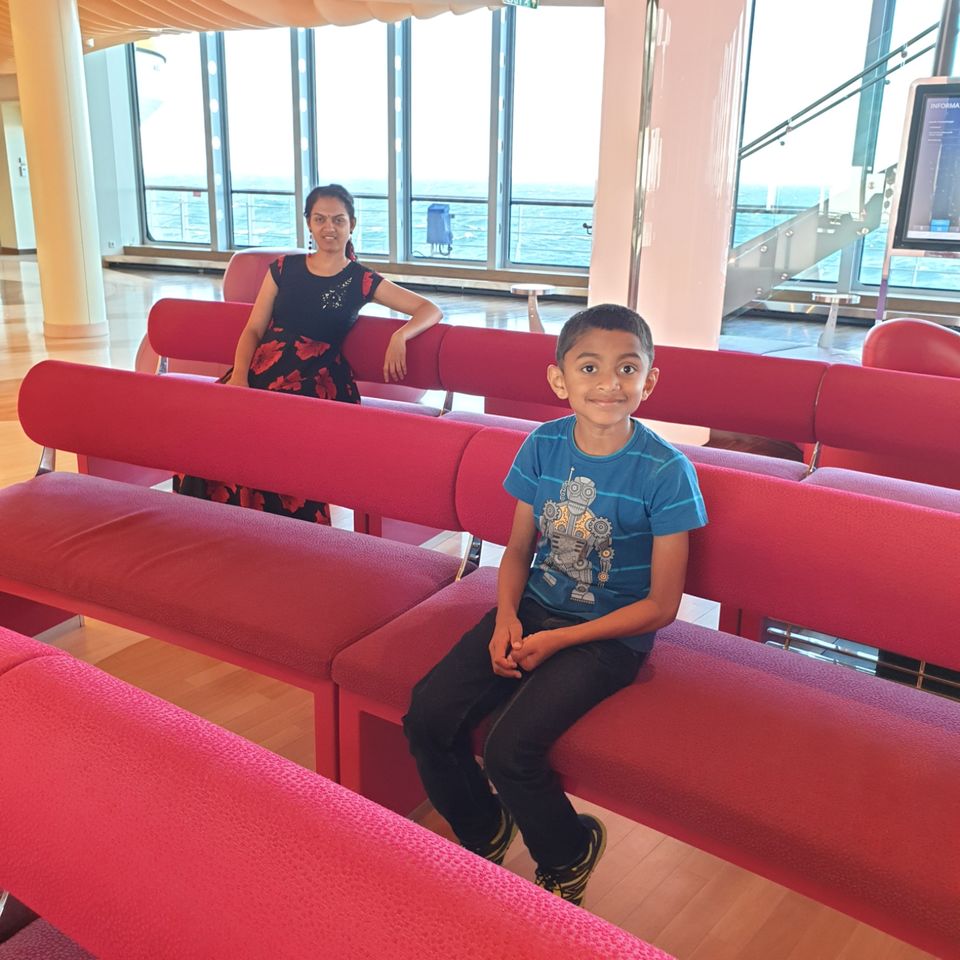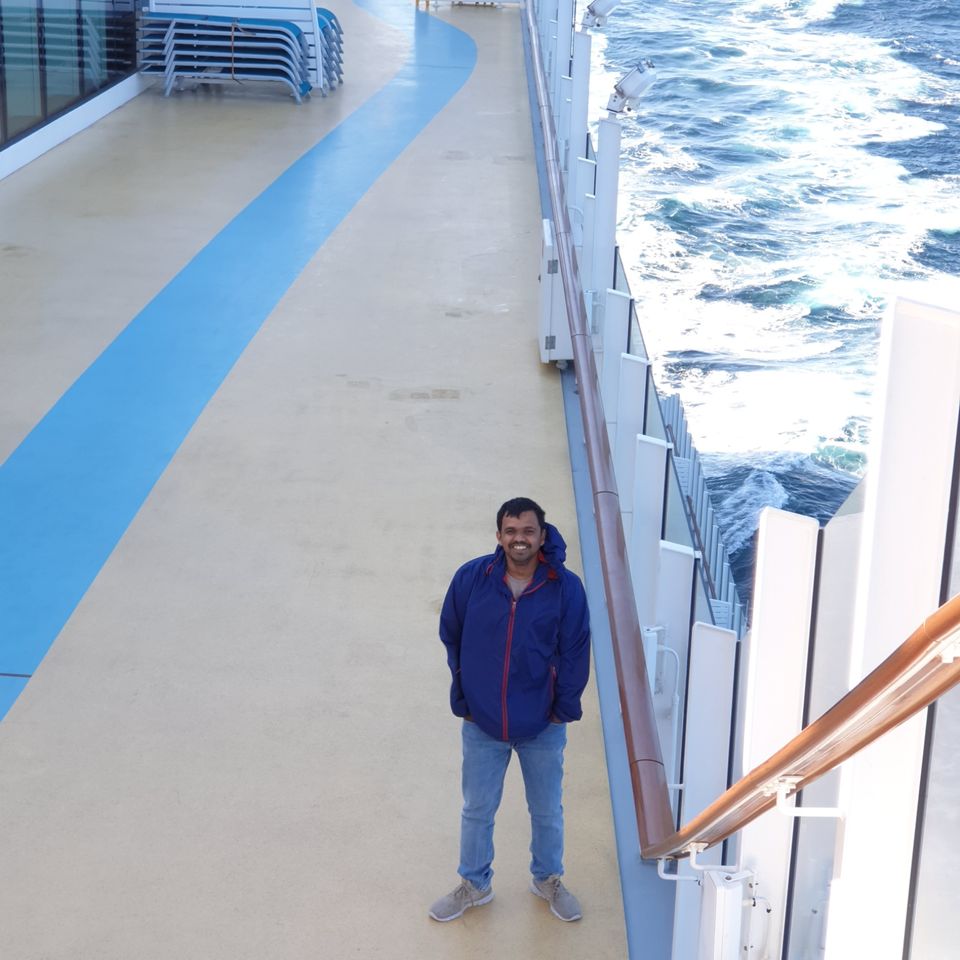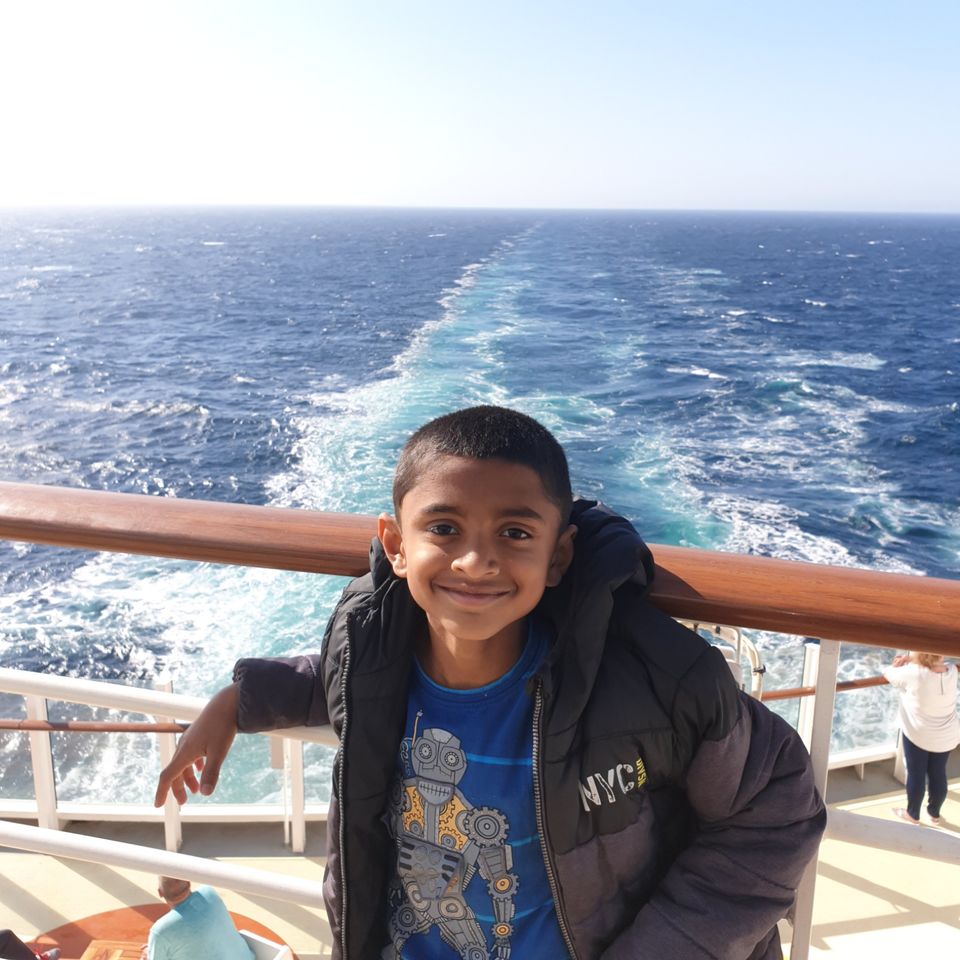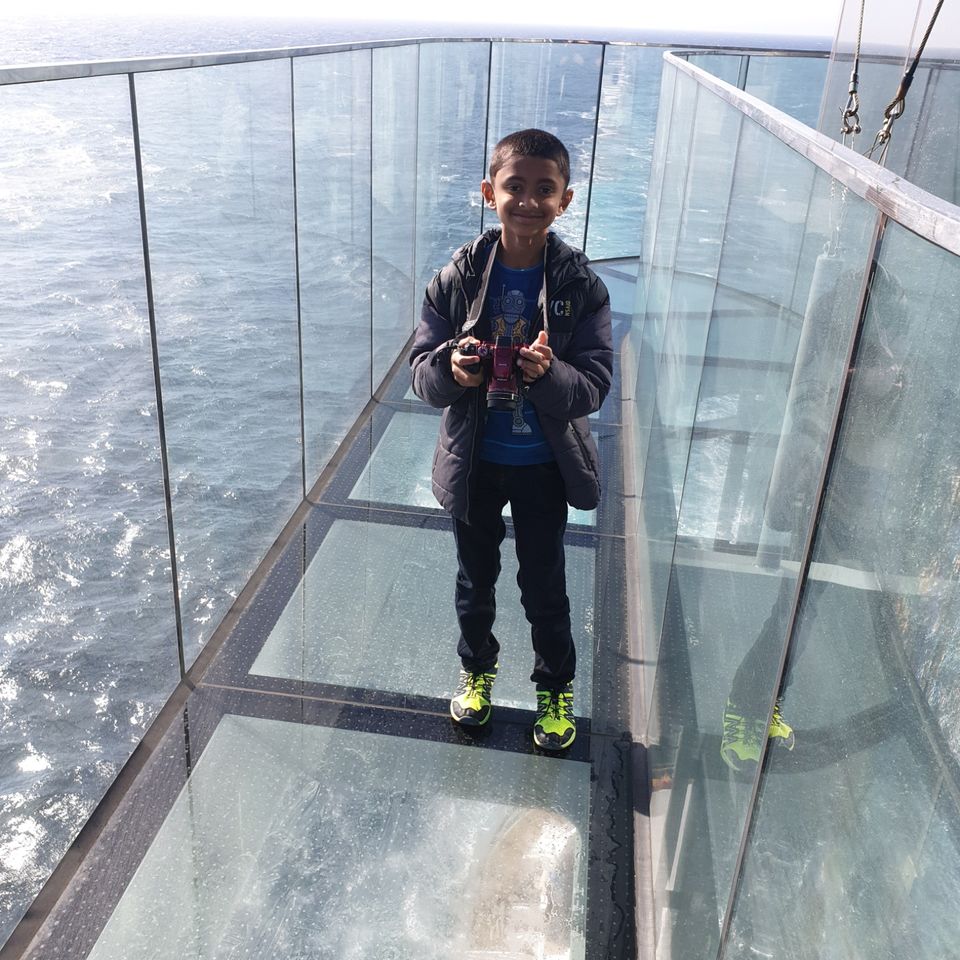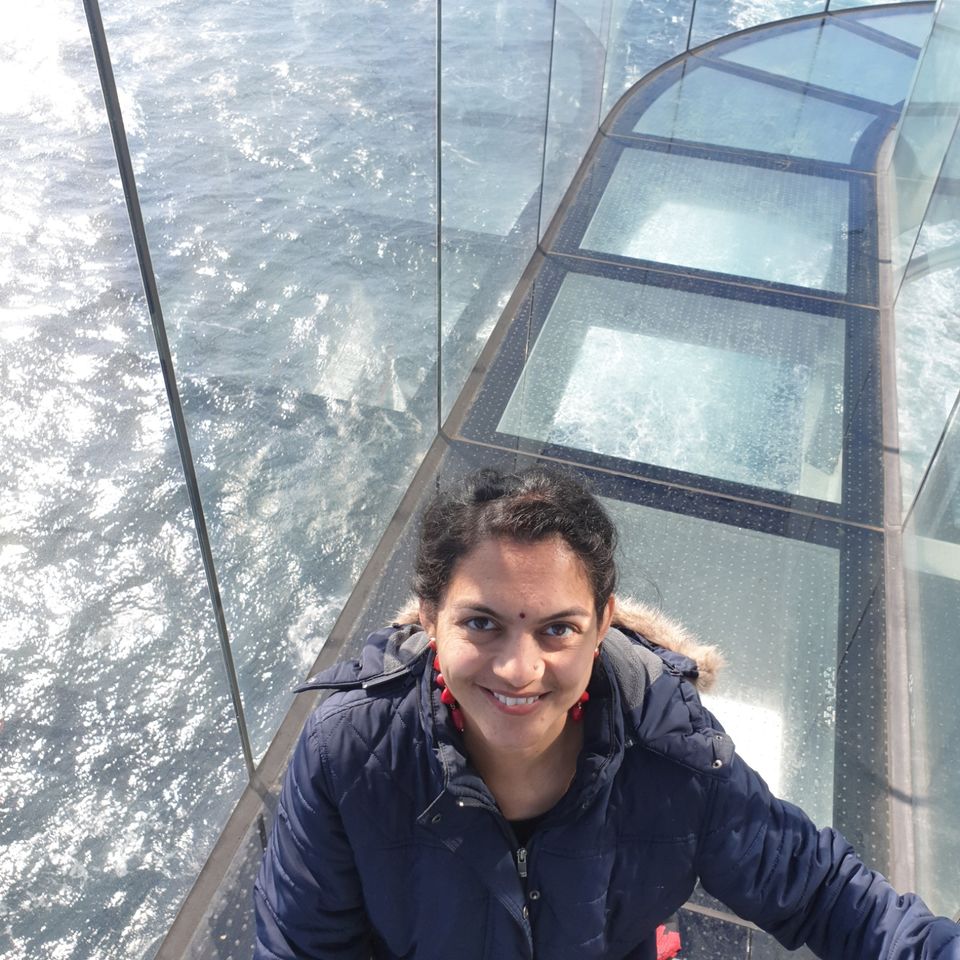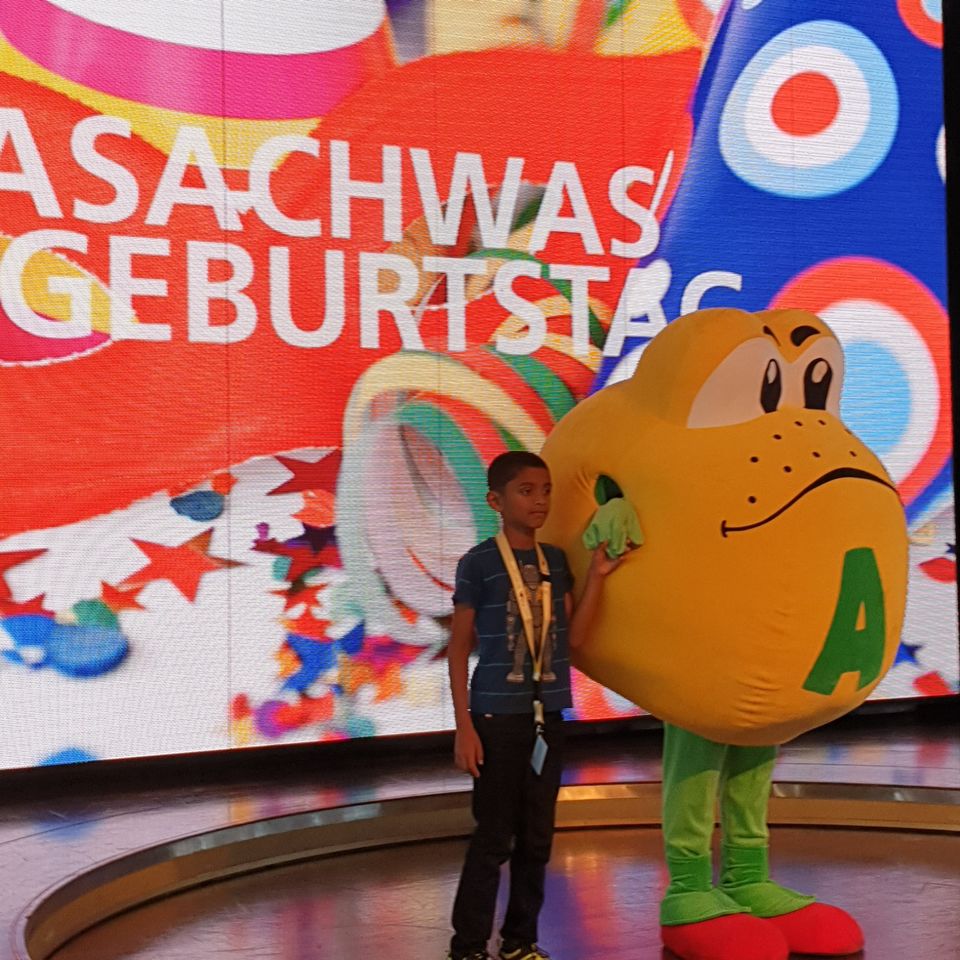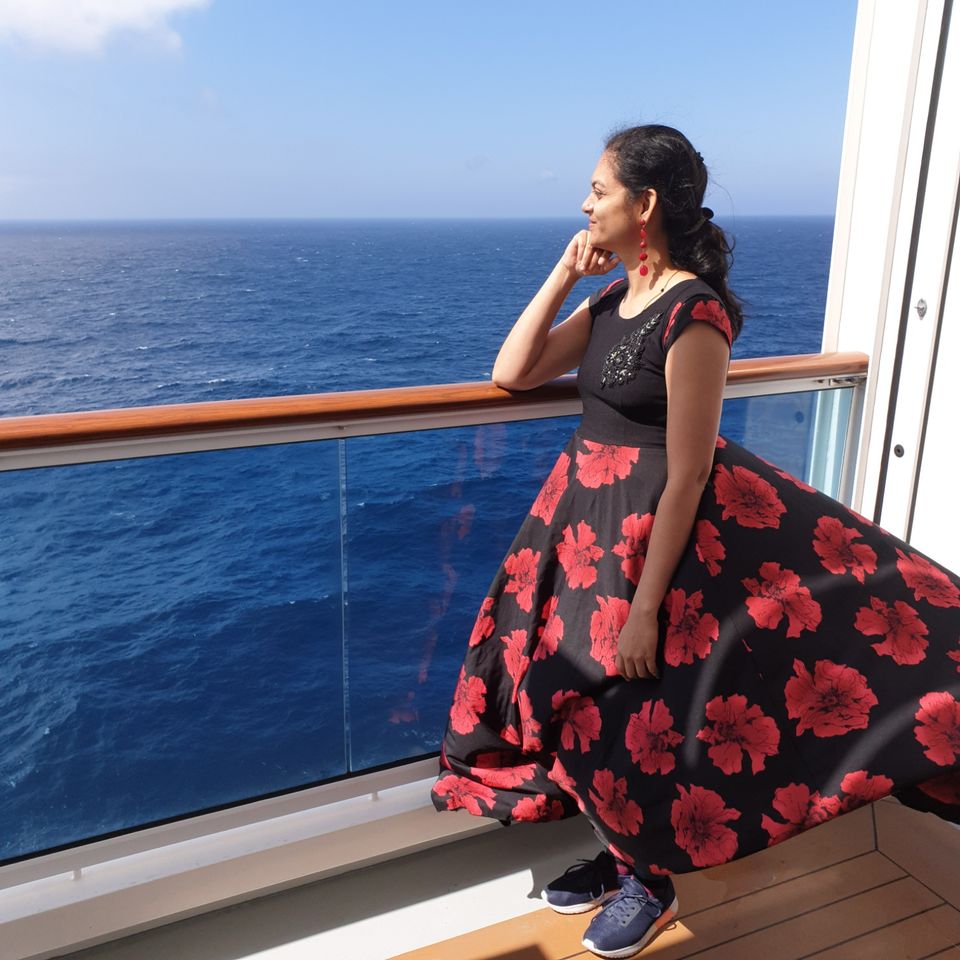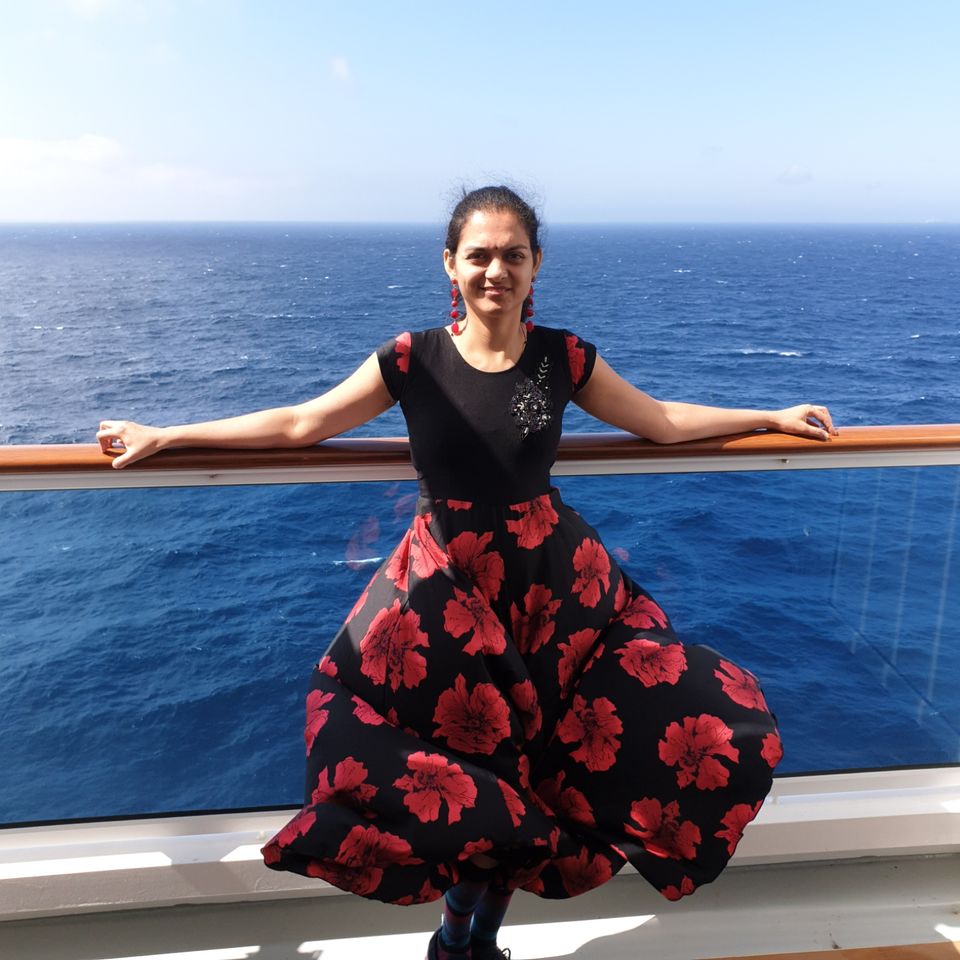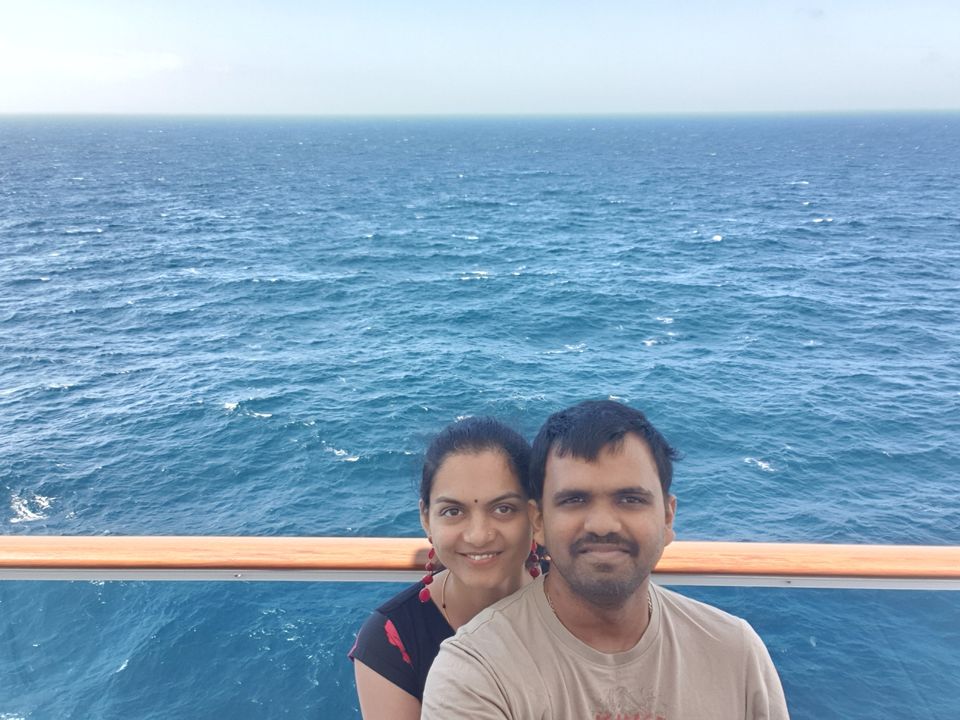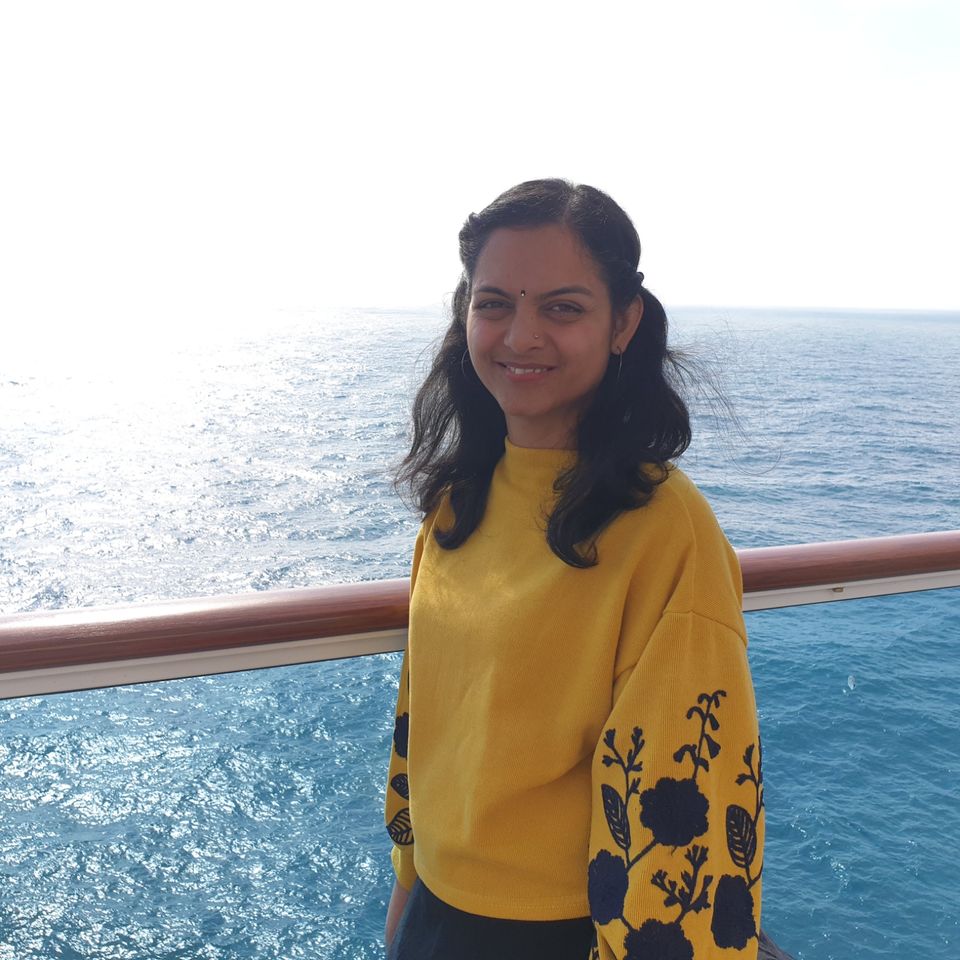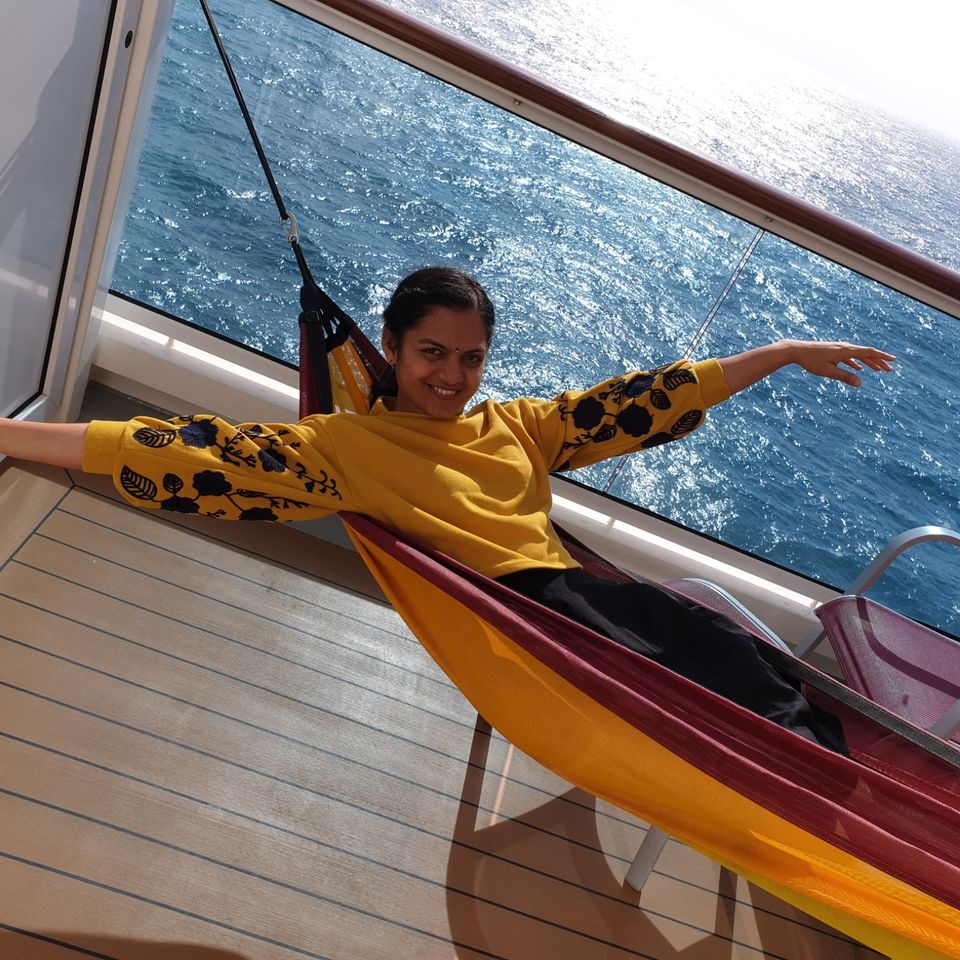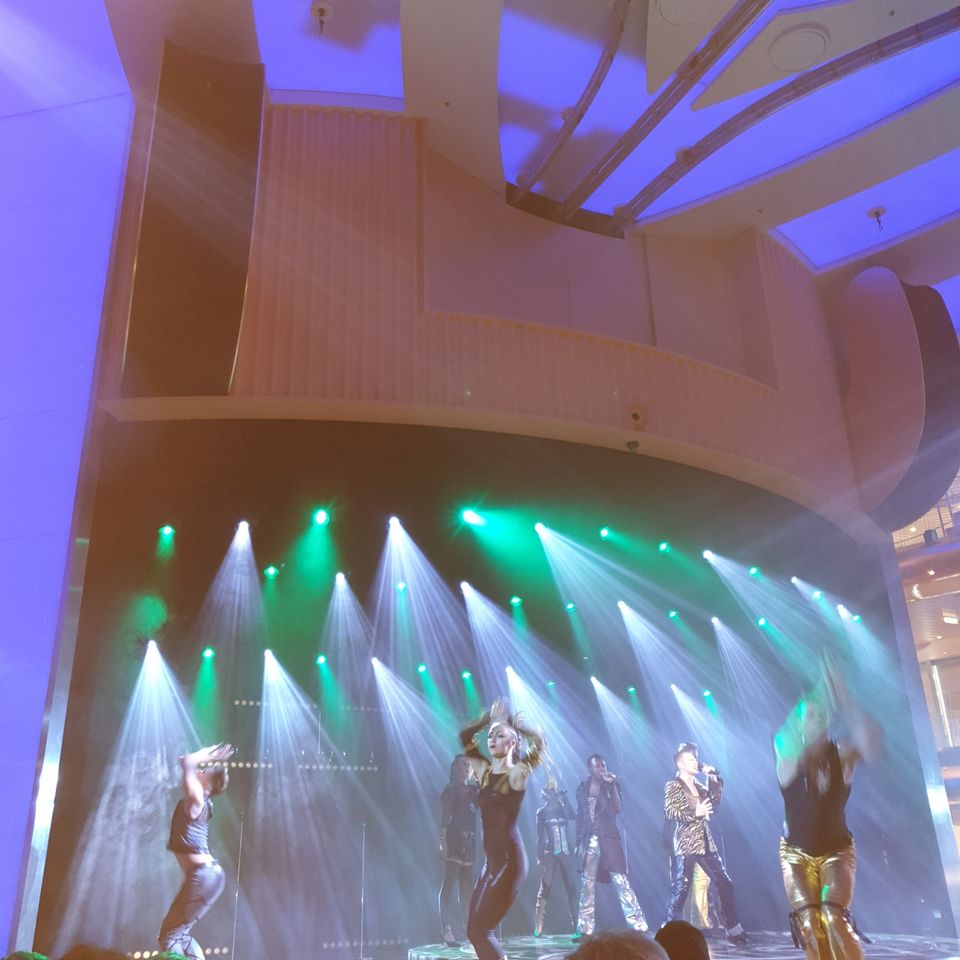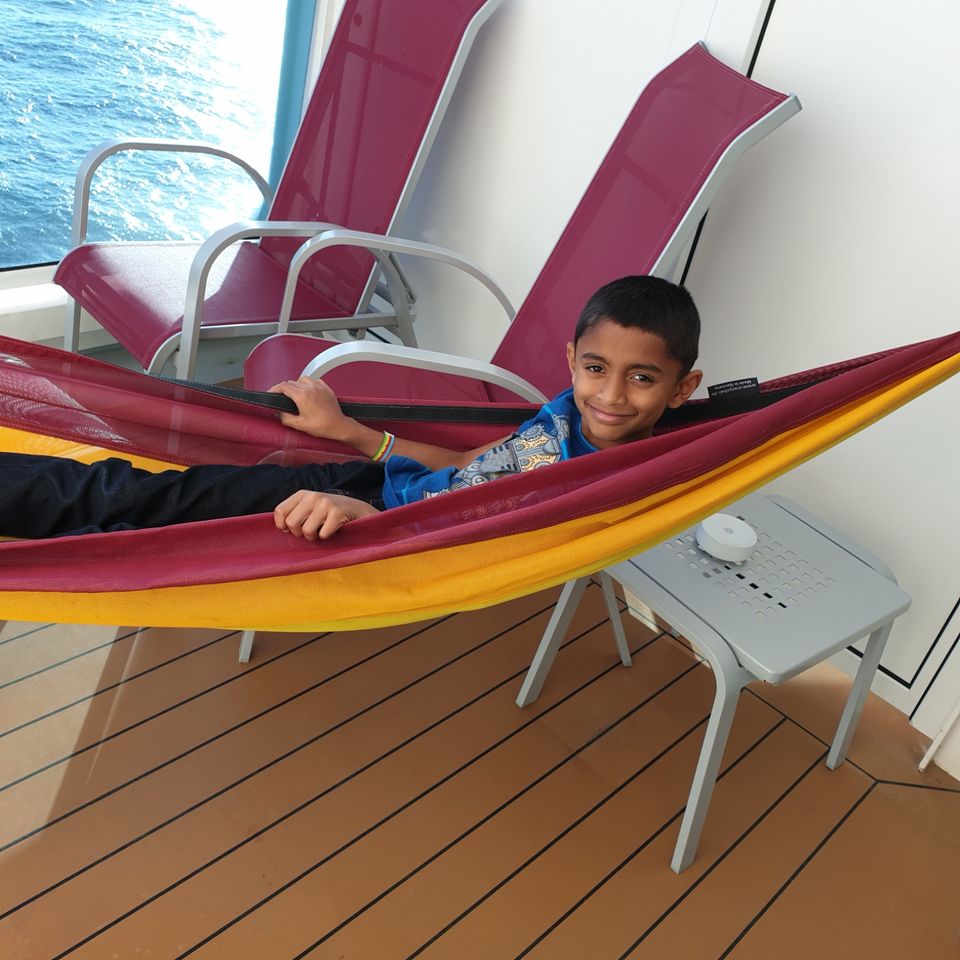 Bergen sightseeing:
We reached Bergen in the morning and we had booked BER22 Fjord and wasserfall tour with AIDA excursions itself because generally these excursions match with ship in and out timings and also delays will be taken care. Our bus for excursion was right at the exit of the ship. This trip was around 5 hrs and covered waterfalls, lakes and fjords in Bergen. In one of the waterfall, we could walk behind the waterfall also.
We are really surprised by the pure nature in Norway. It seems, each Norwegan have 2 houses, one in the city and other one at the lake or Fjord where they spend their weekend amidst nature.
Lucky people !!
Ship departed Bergen in the night for our next destination.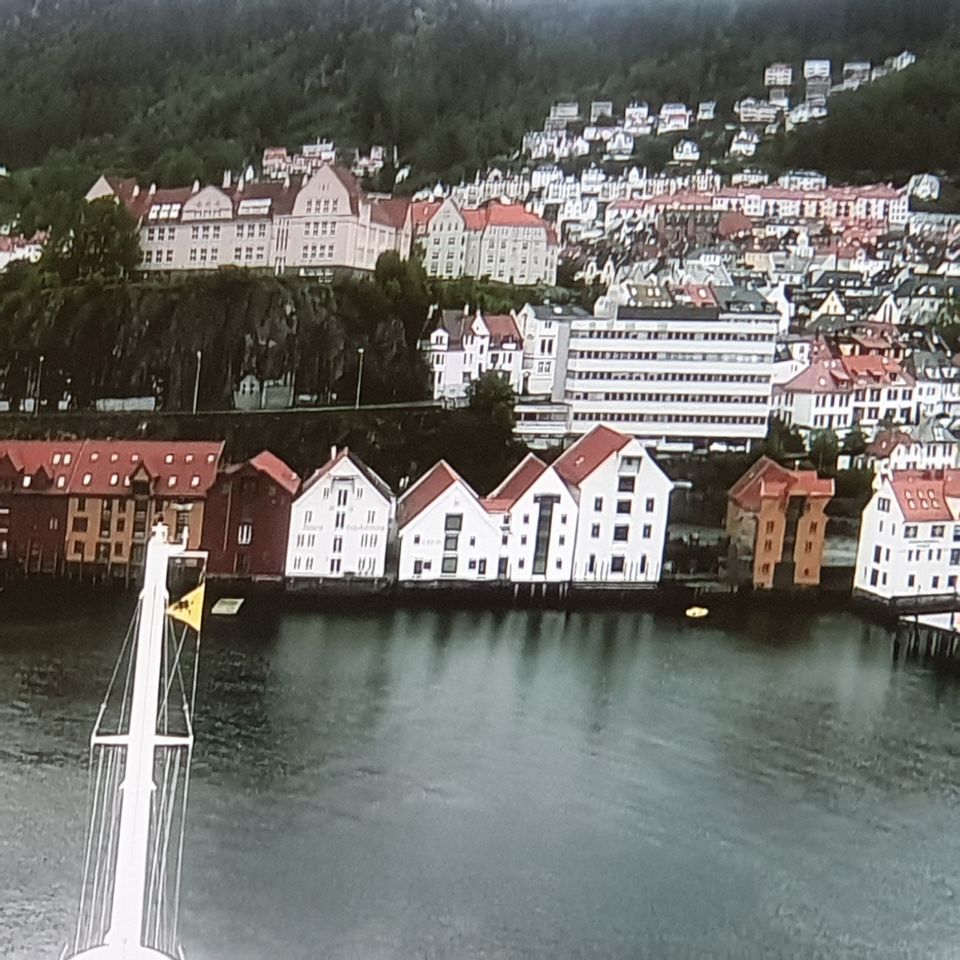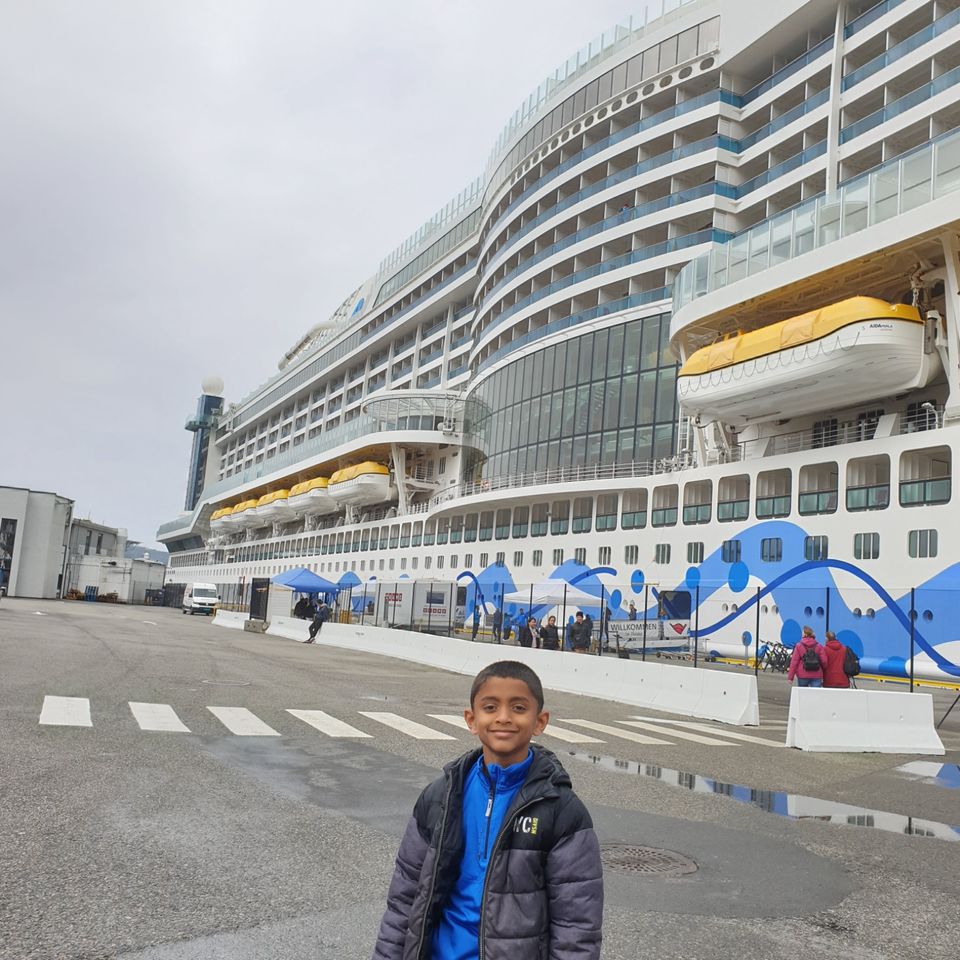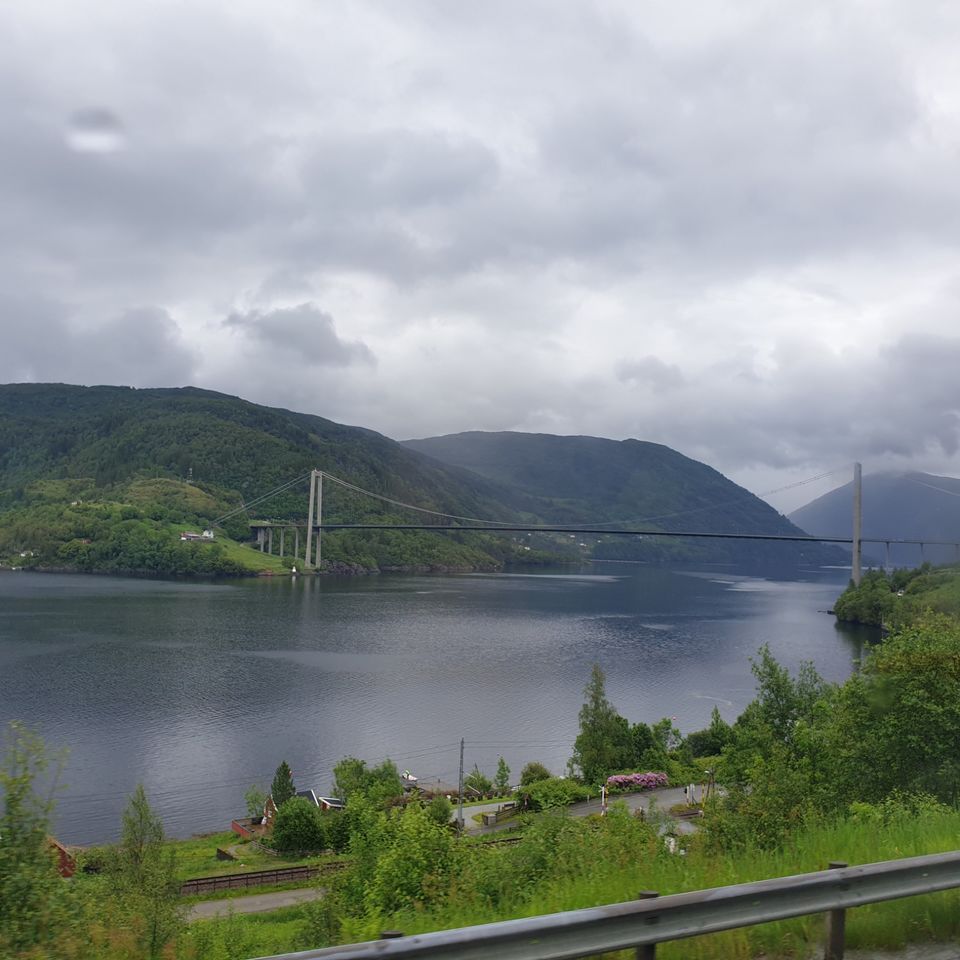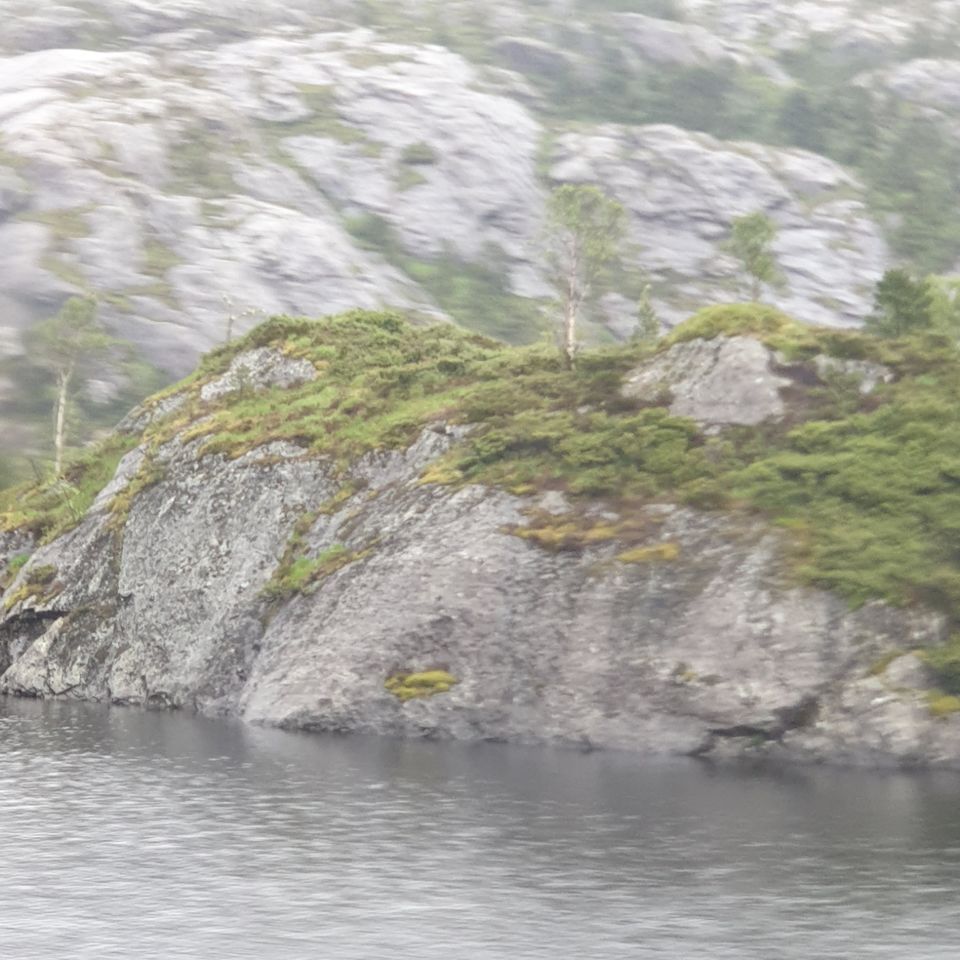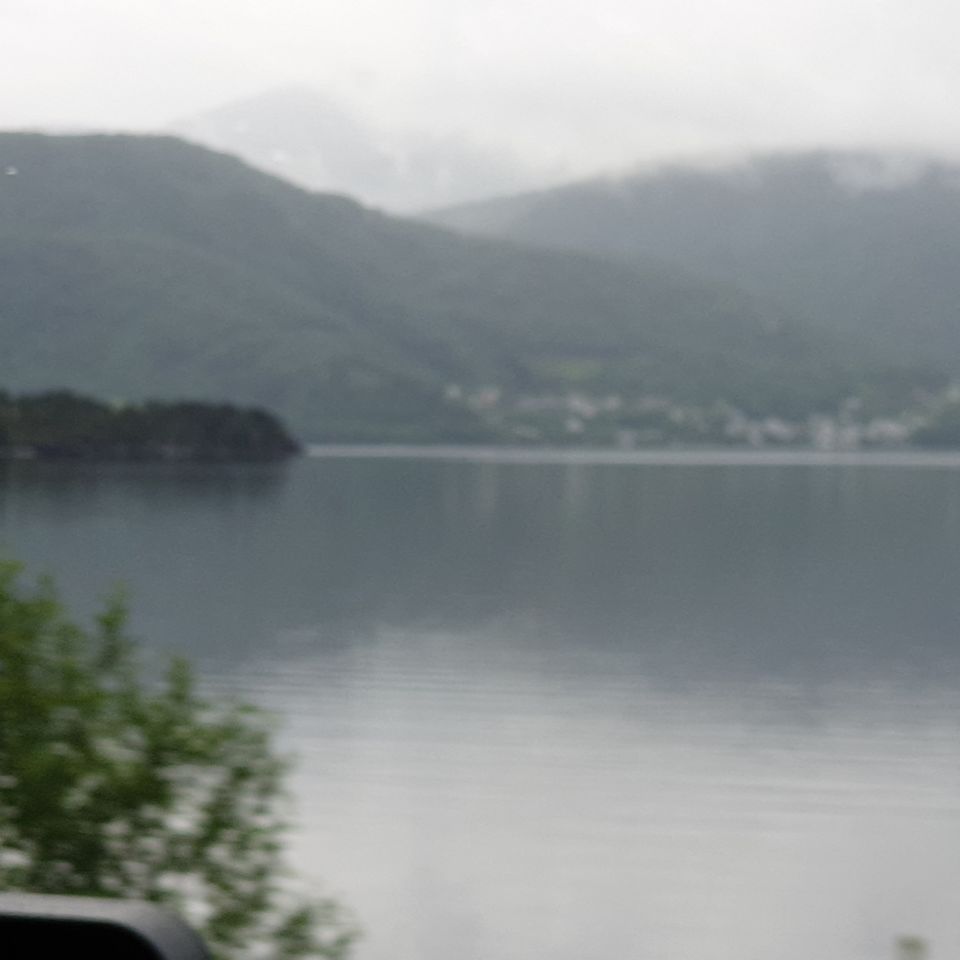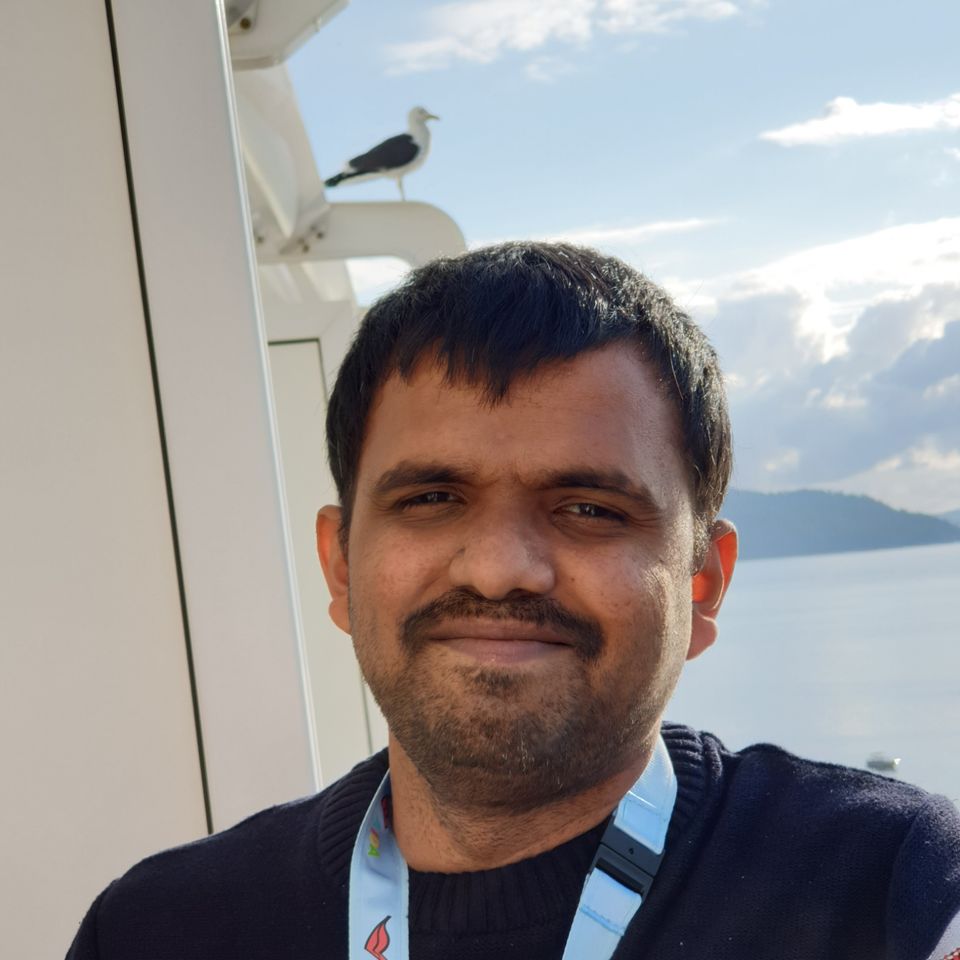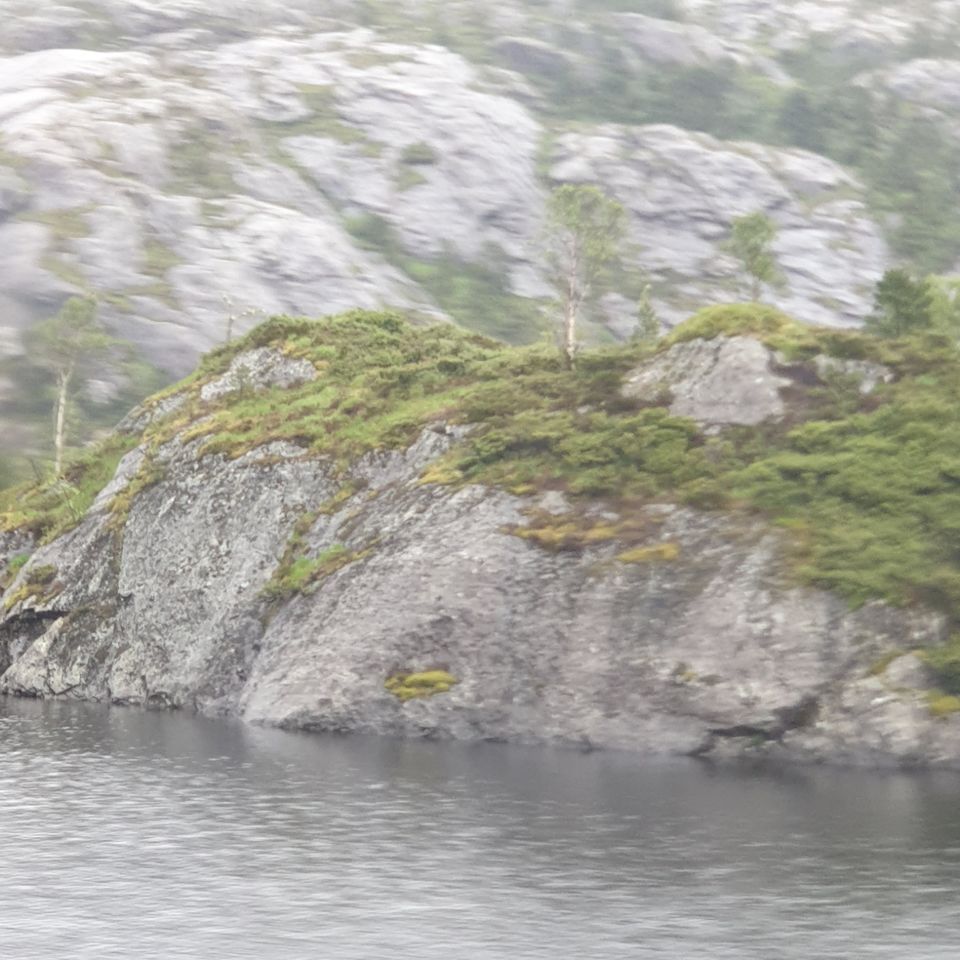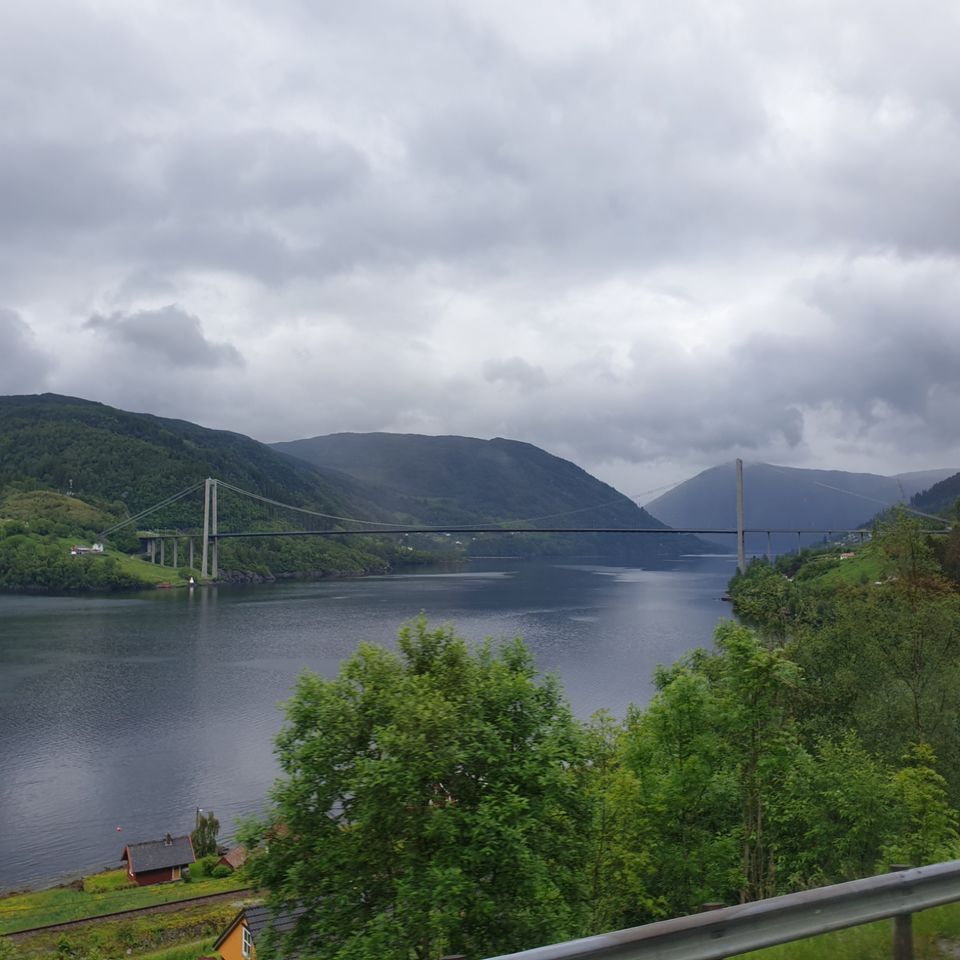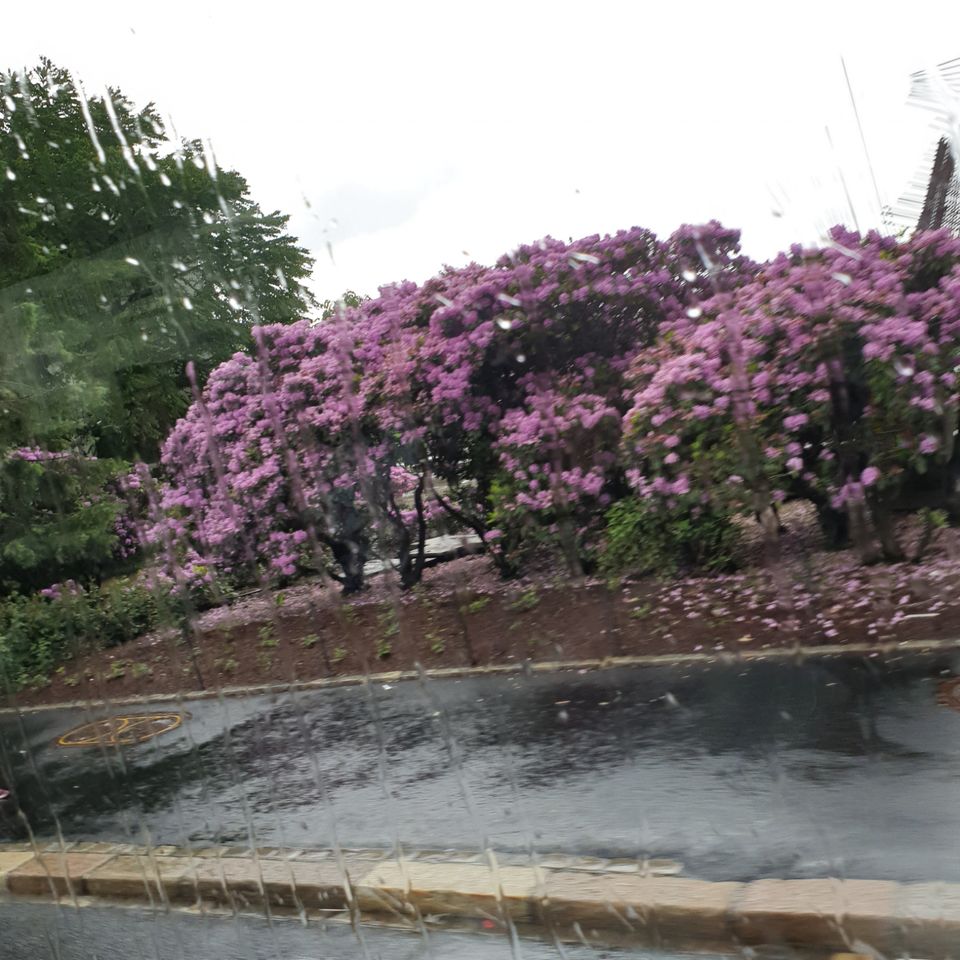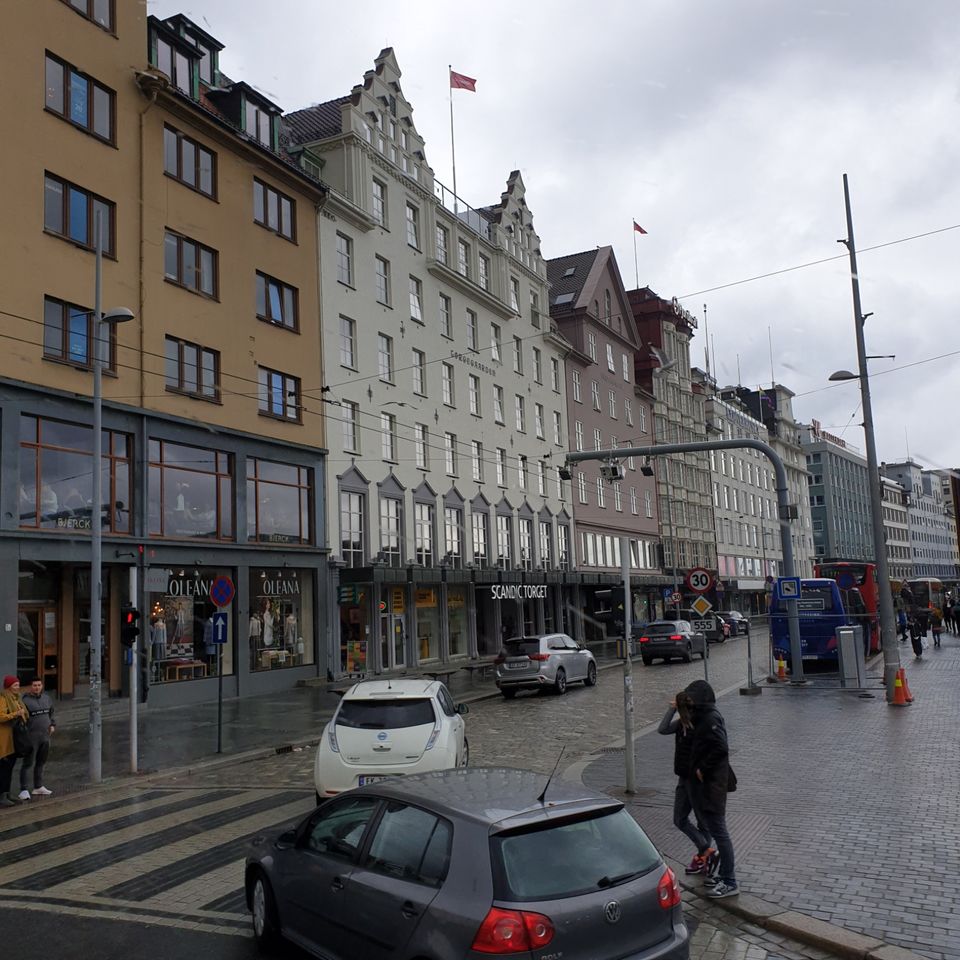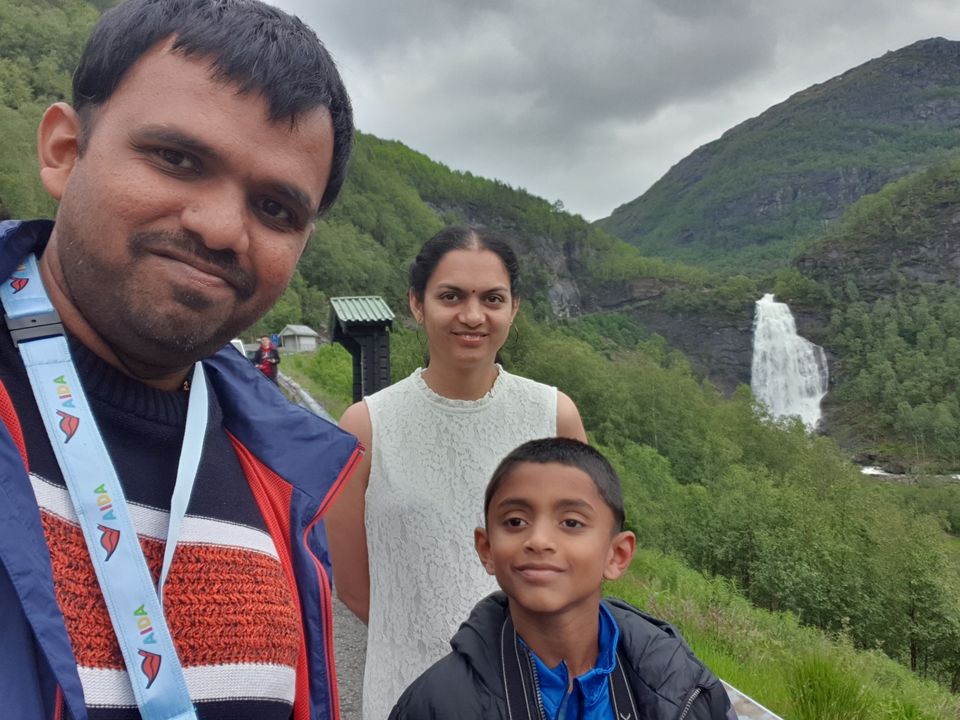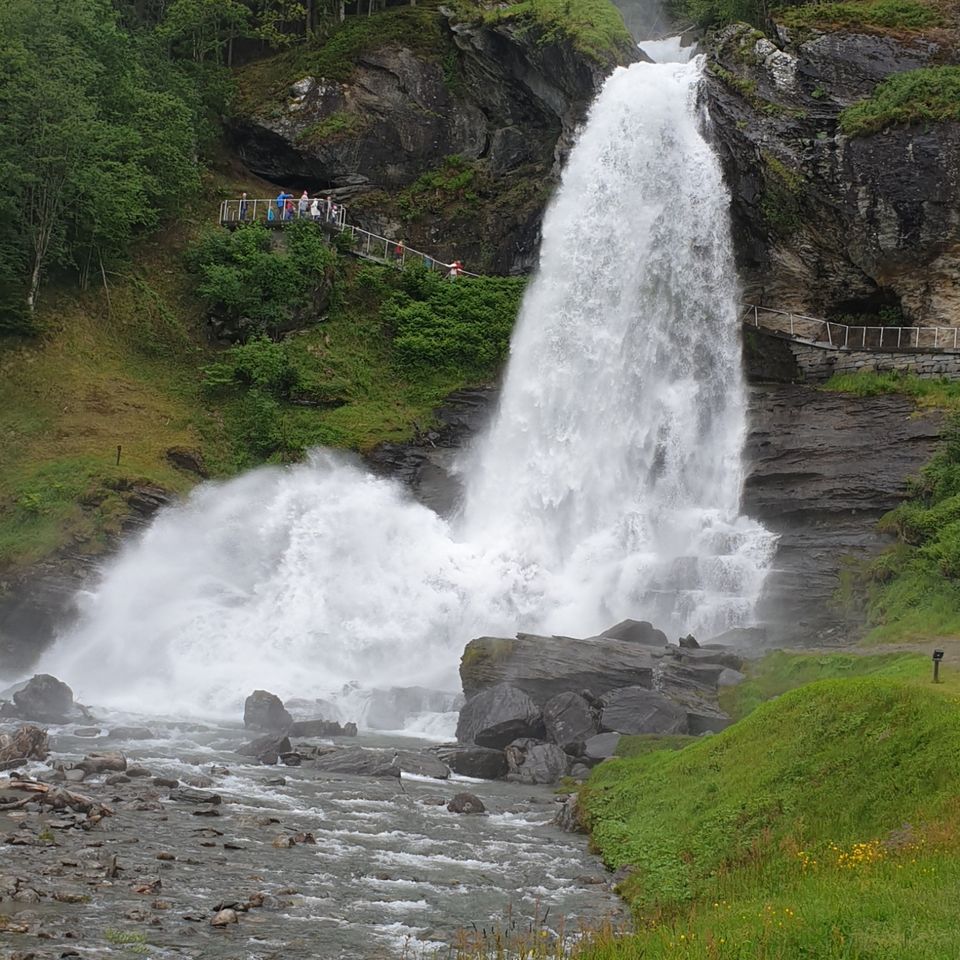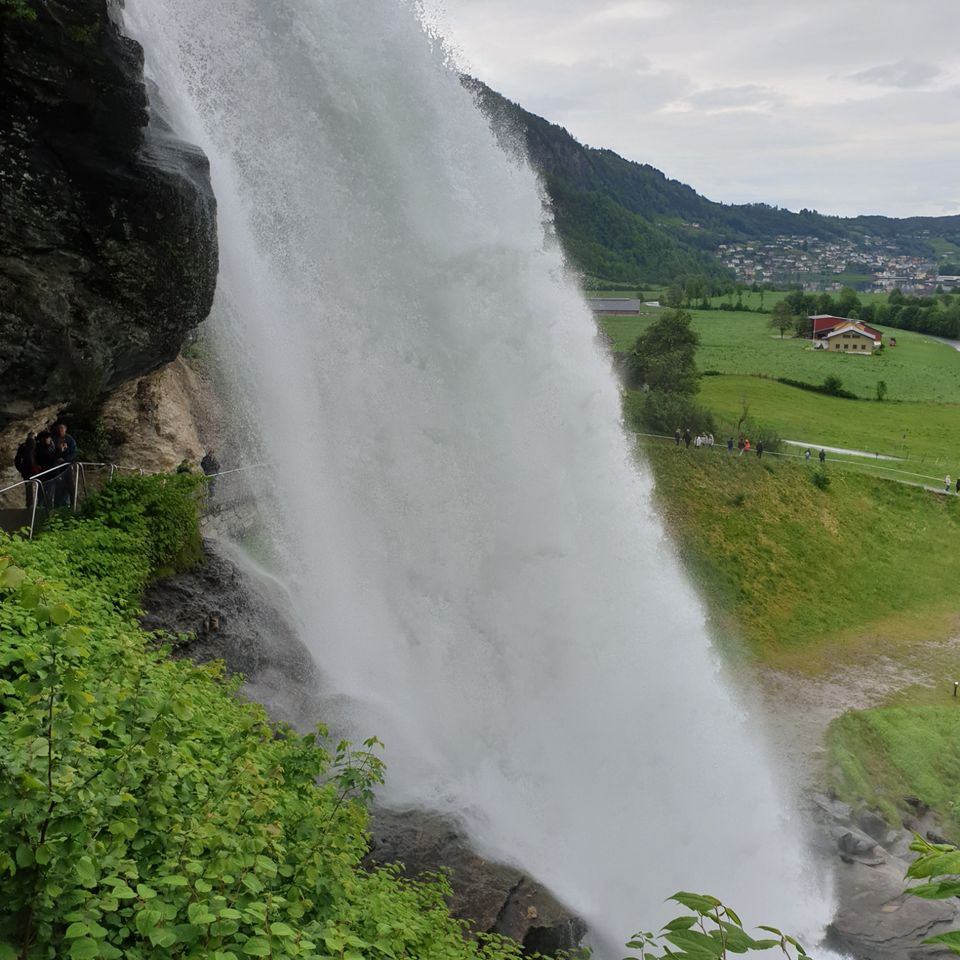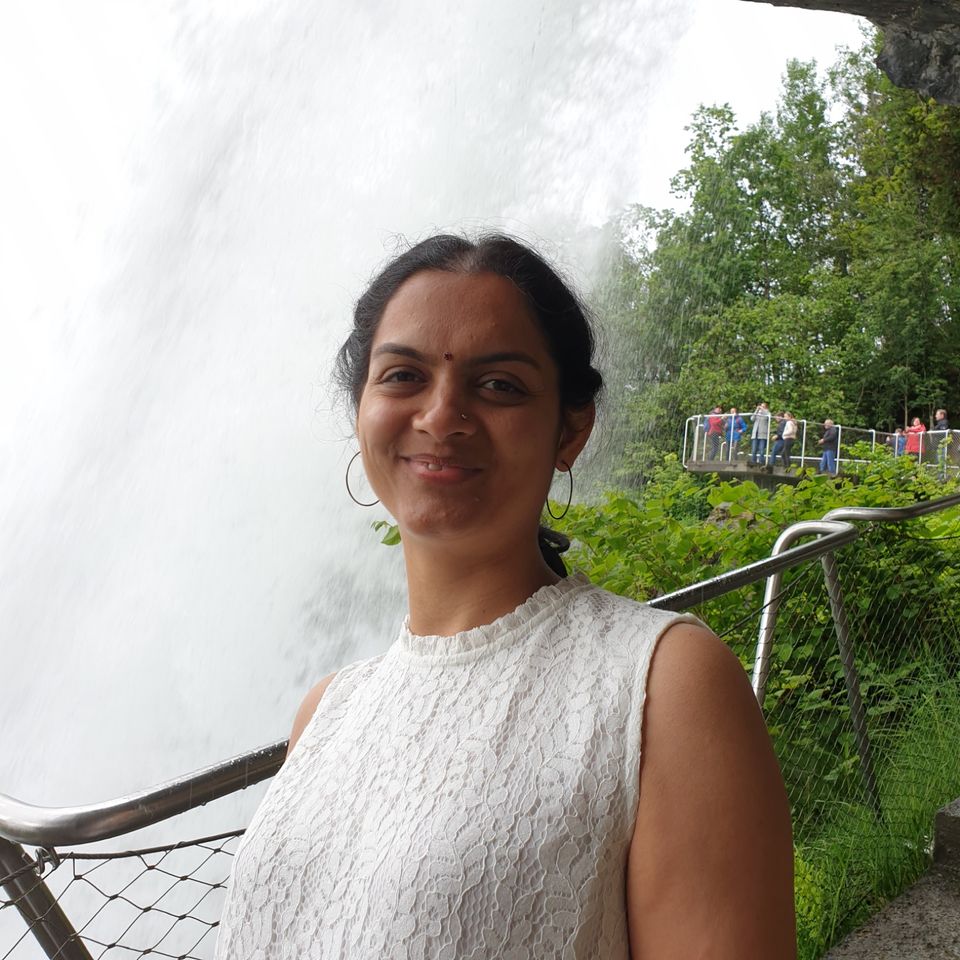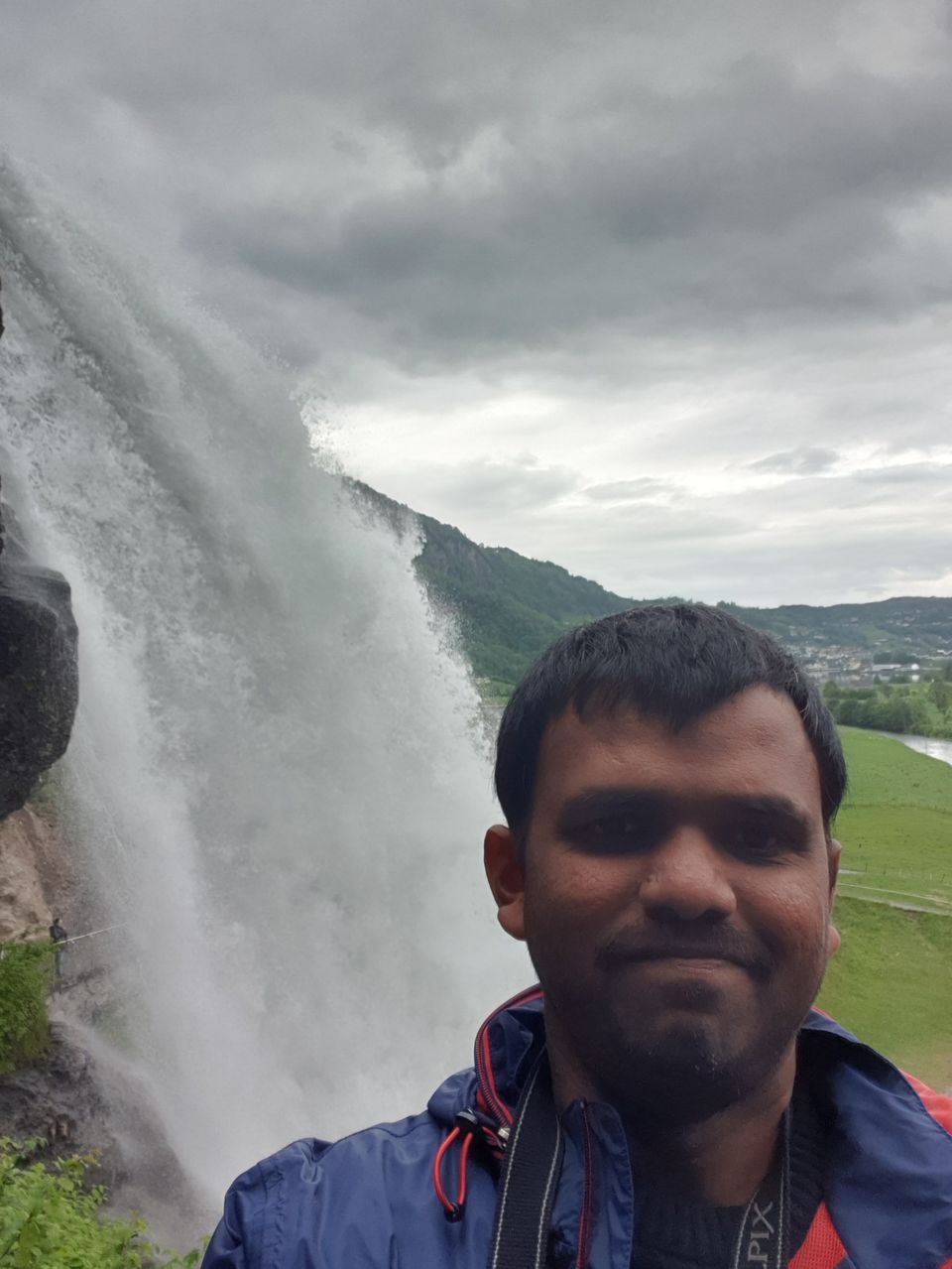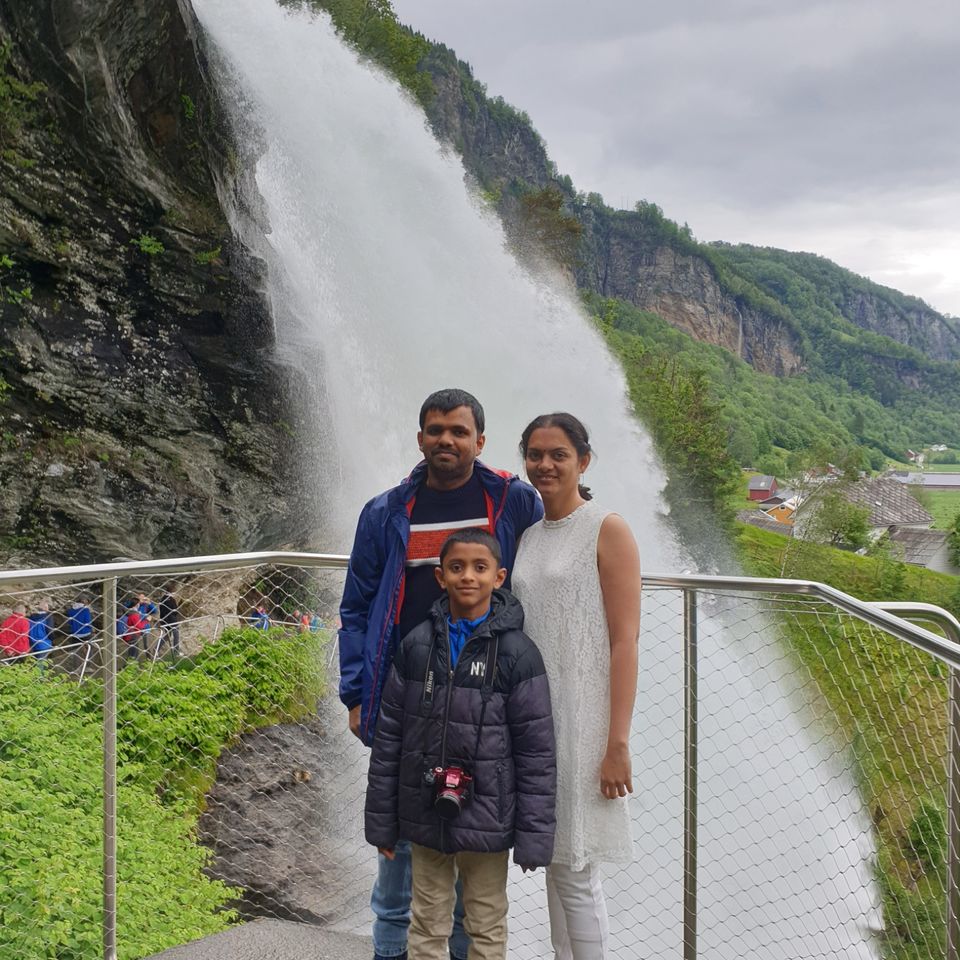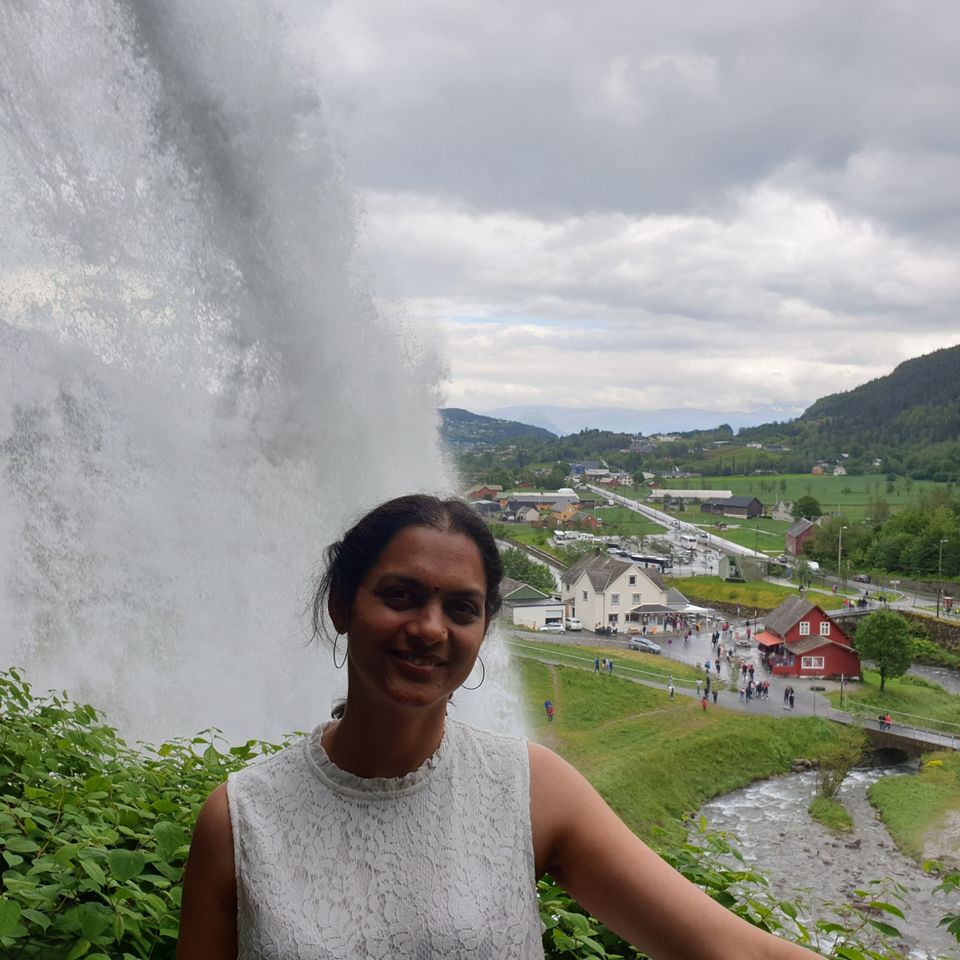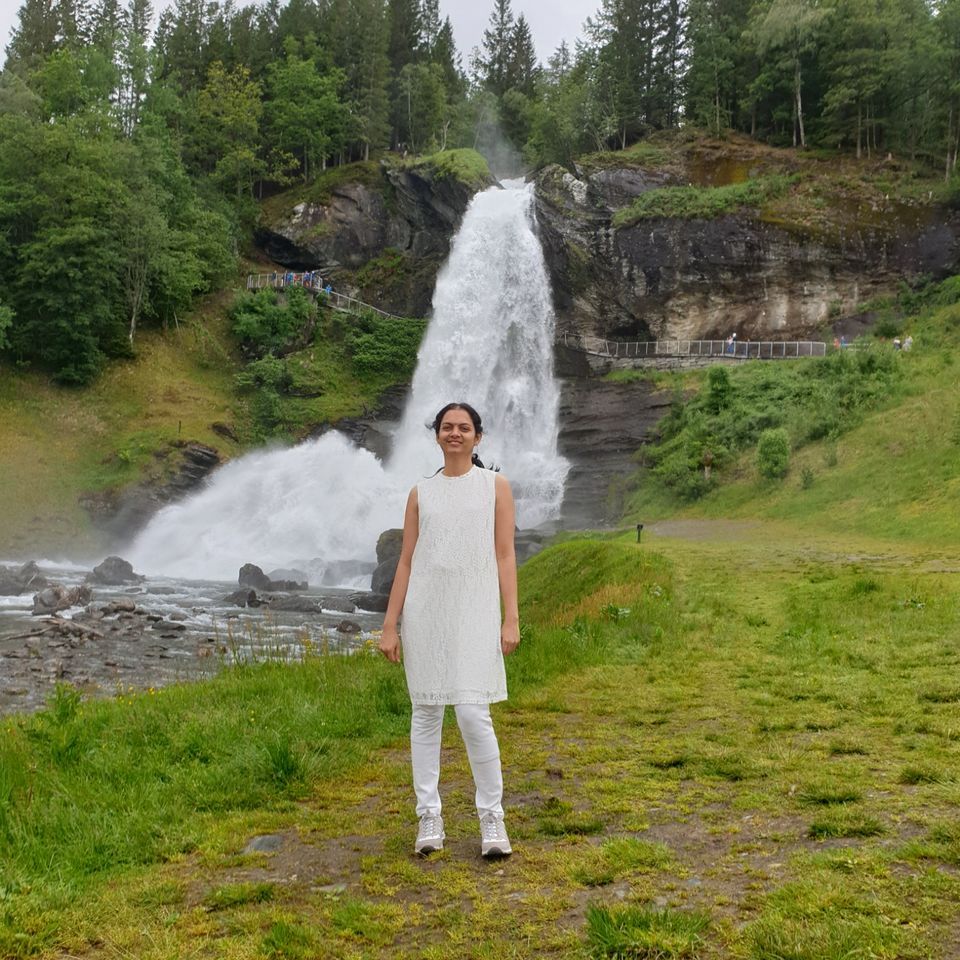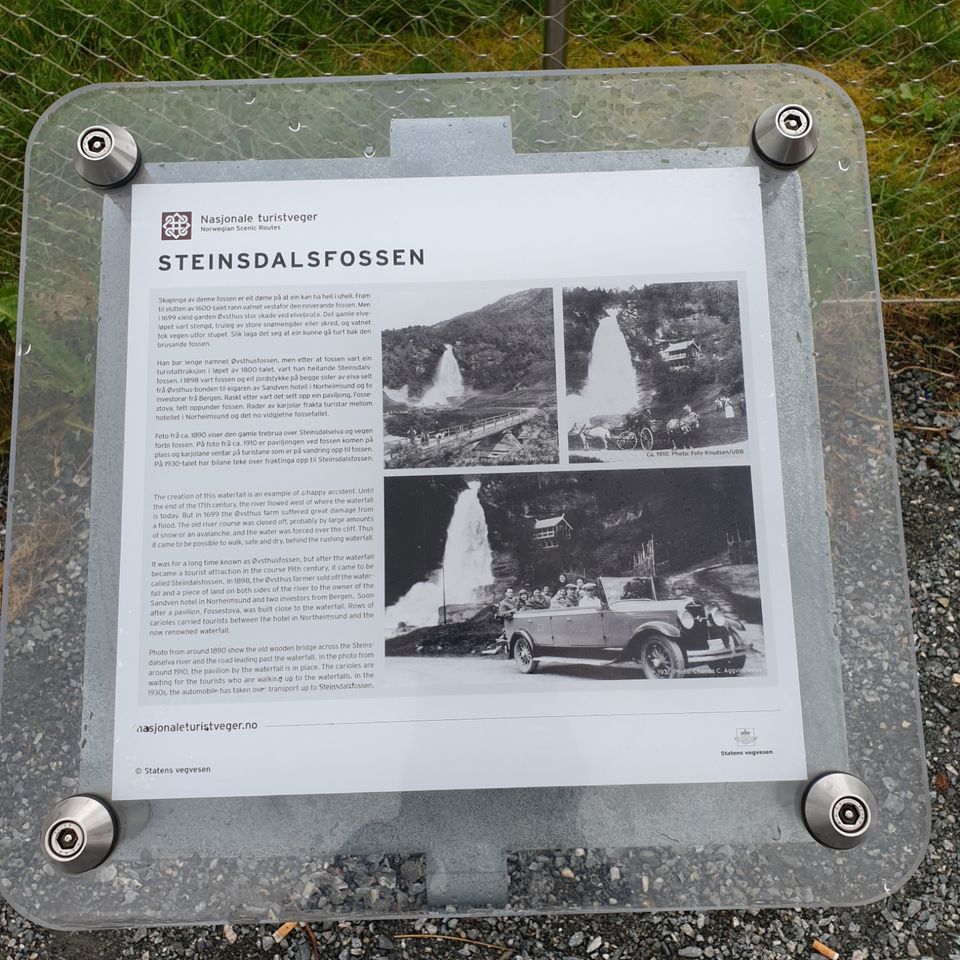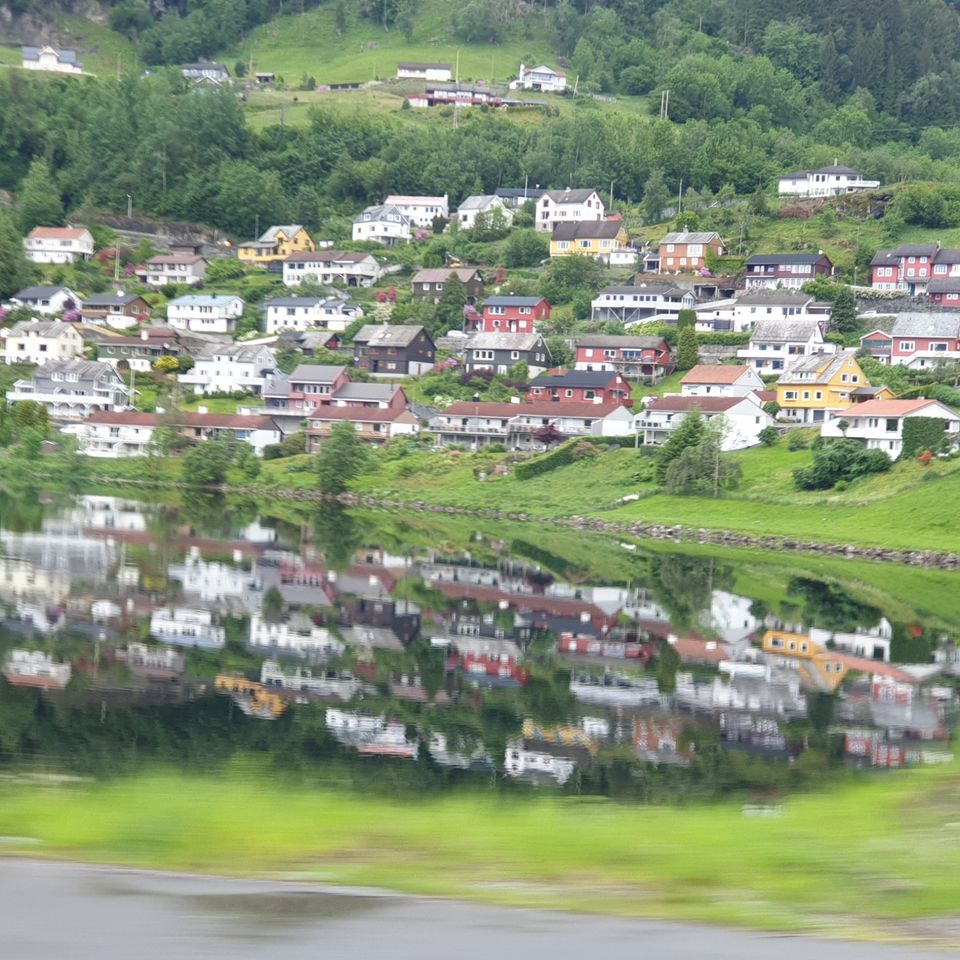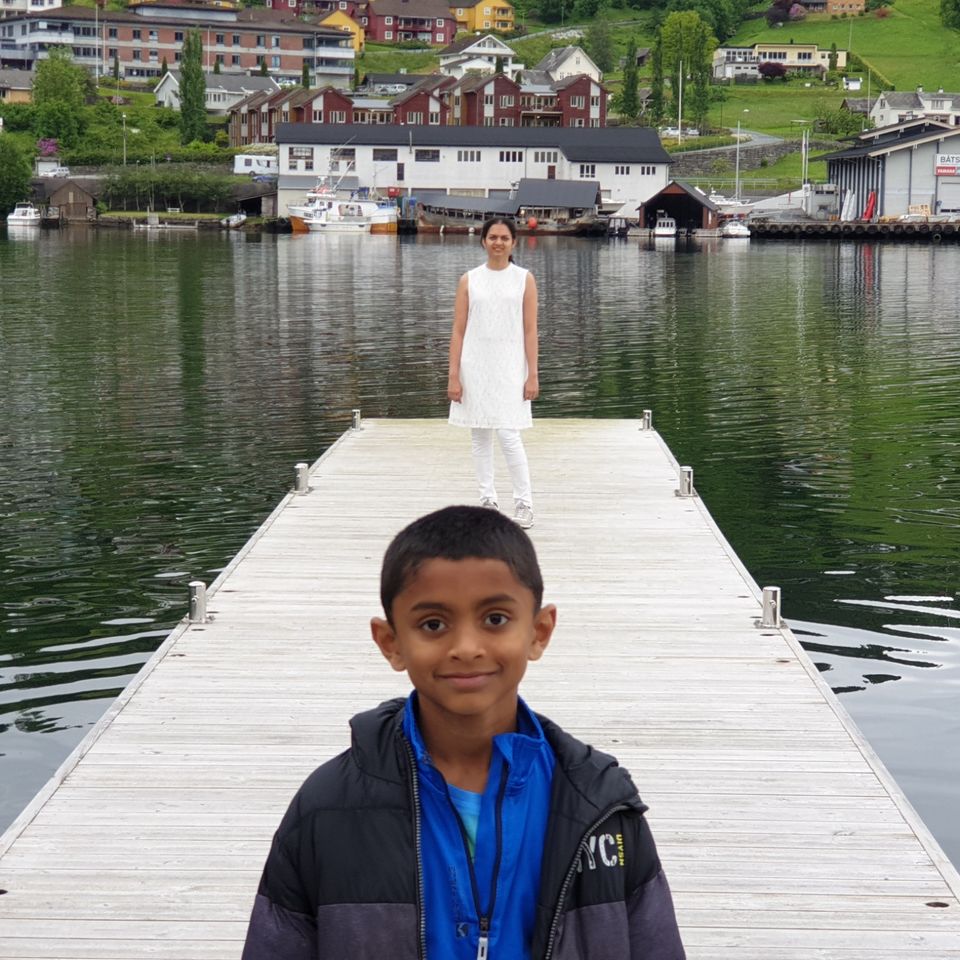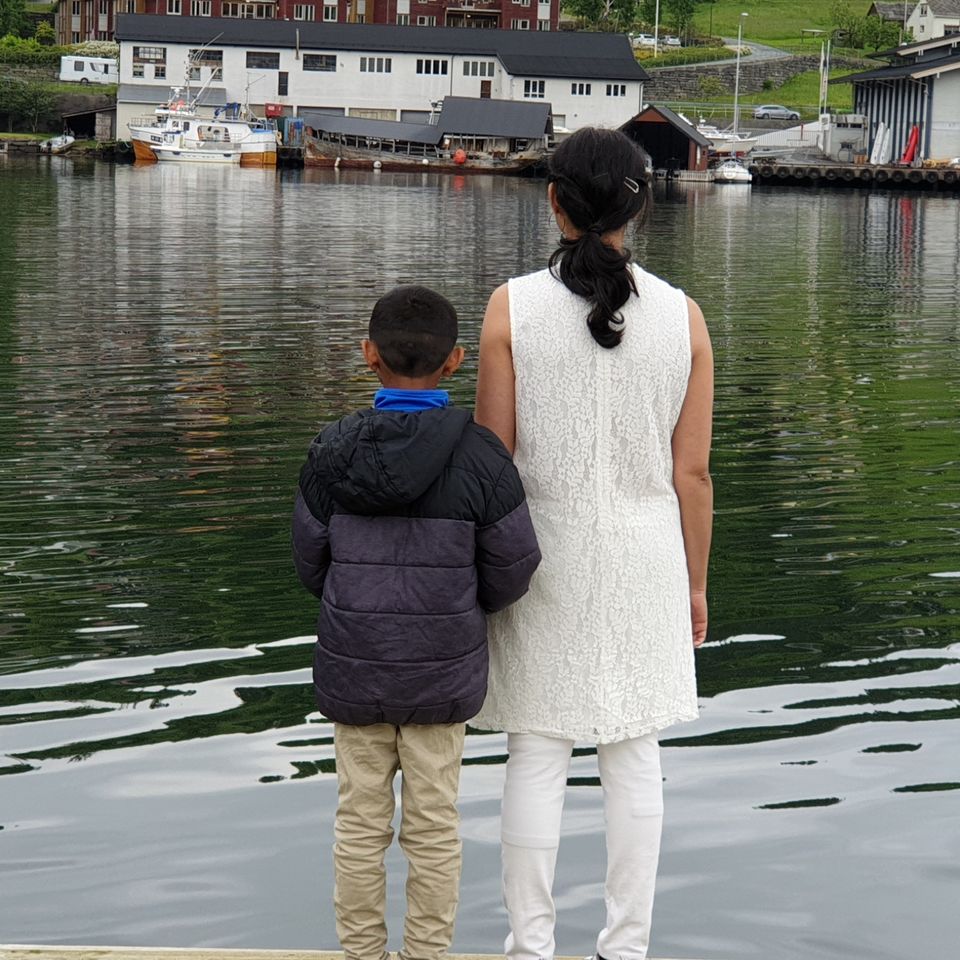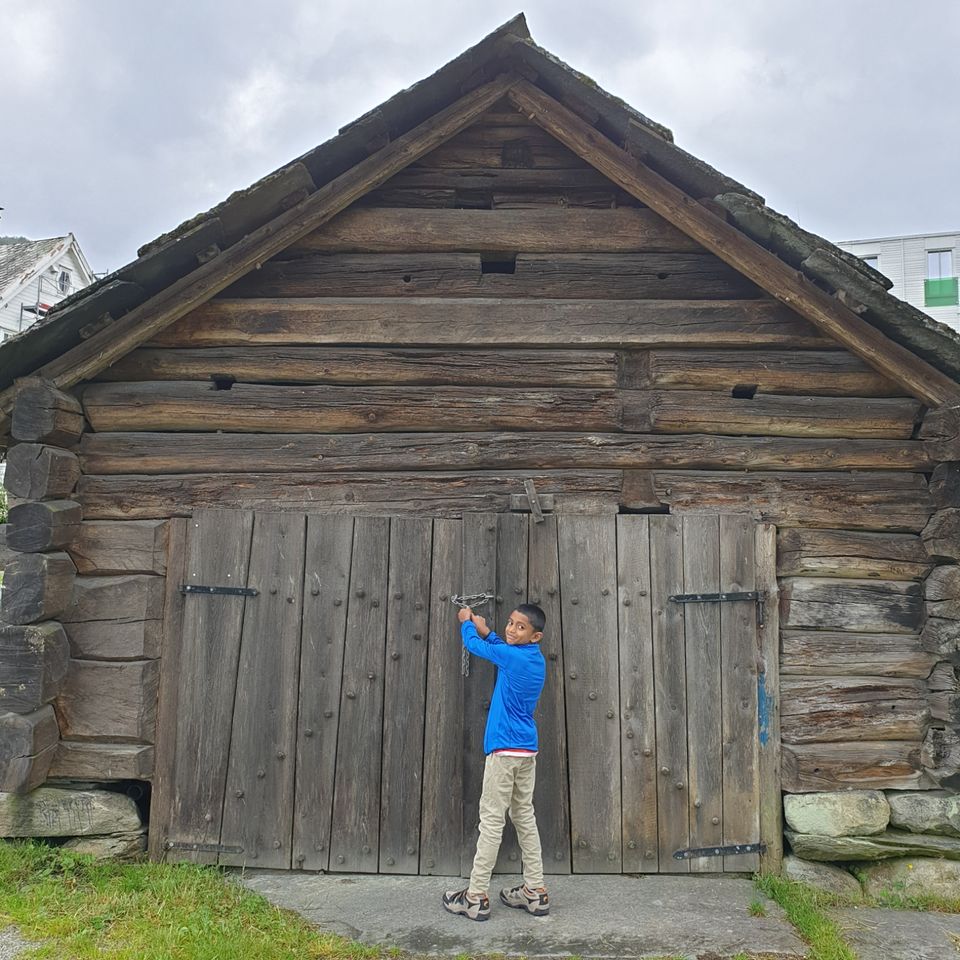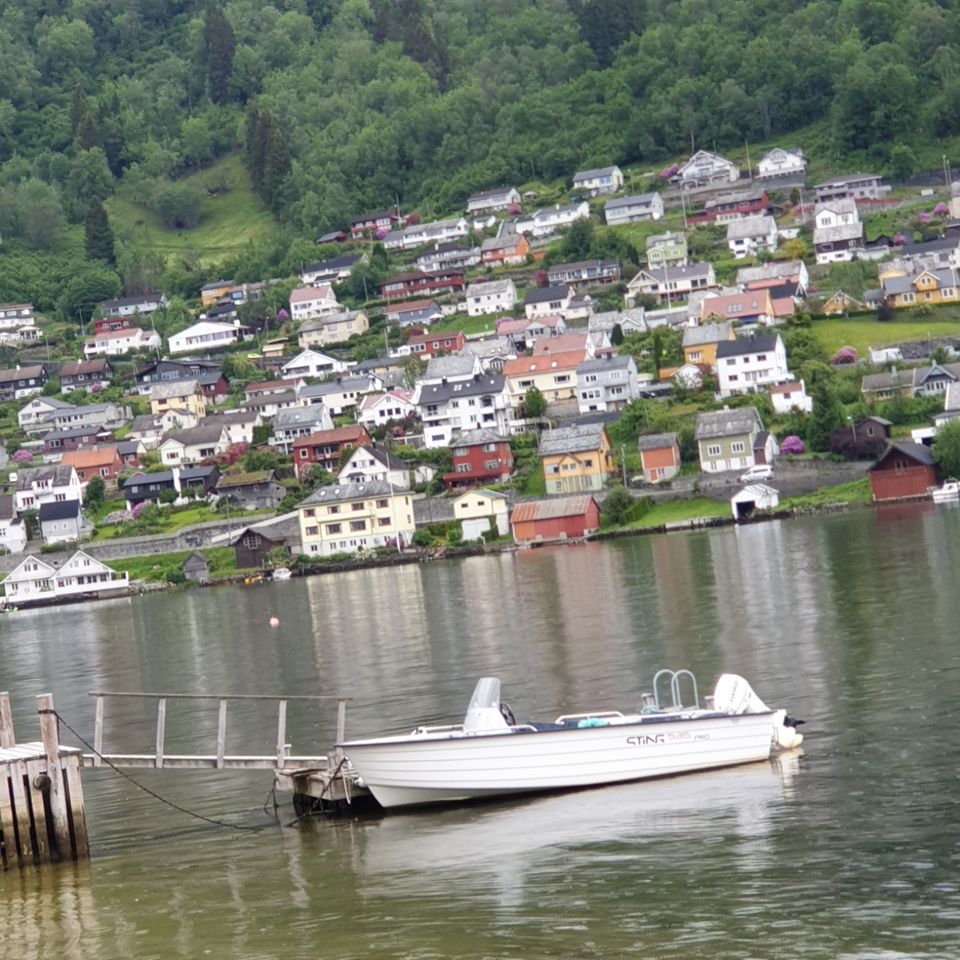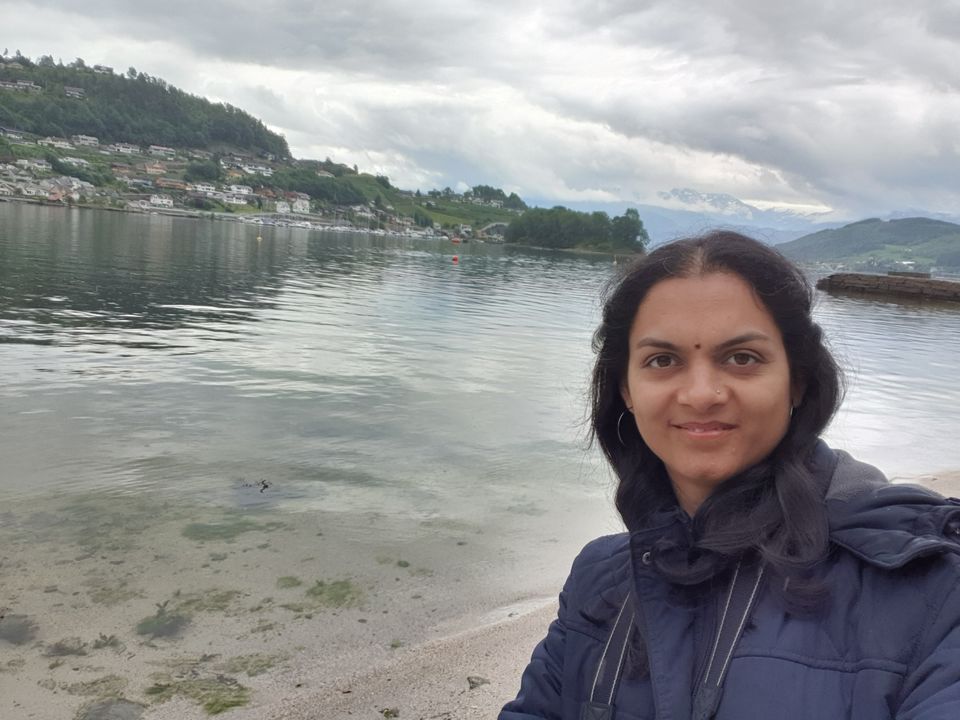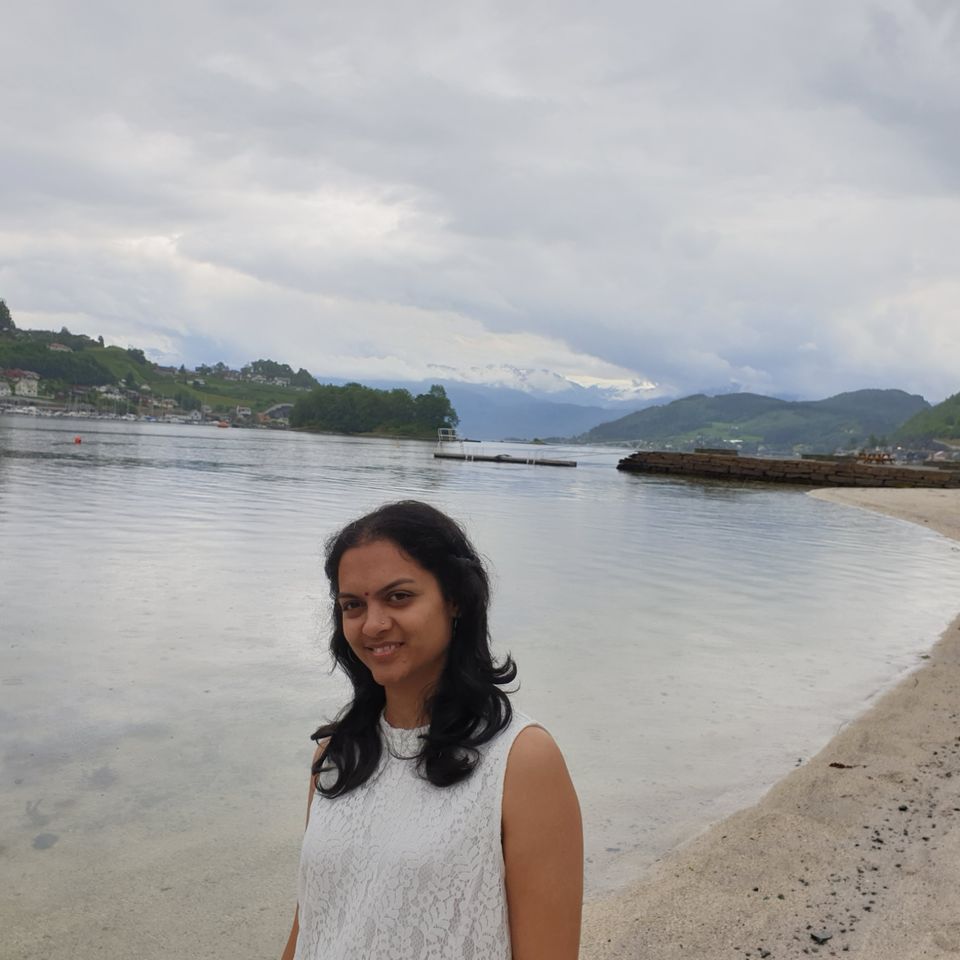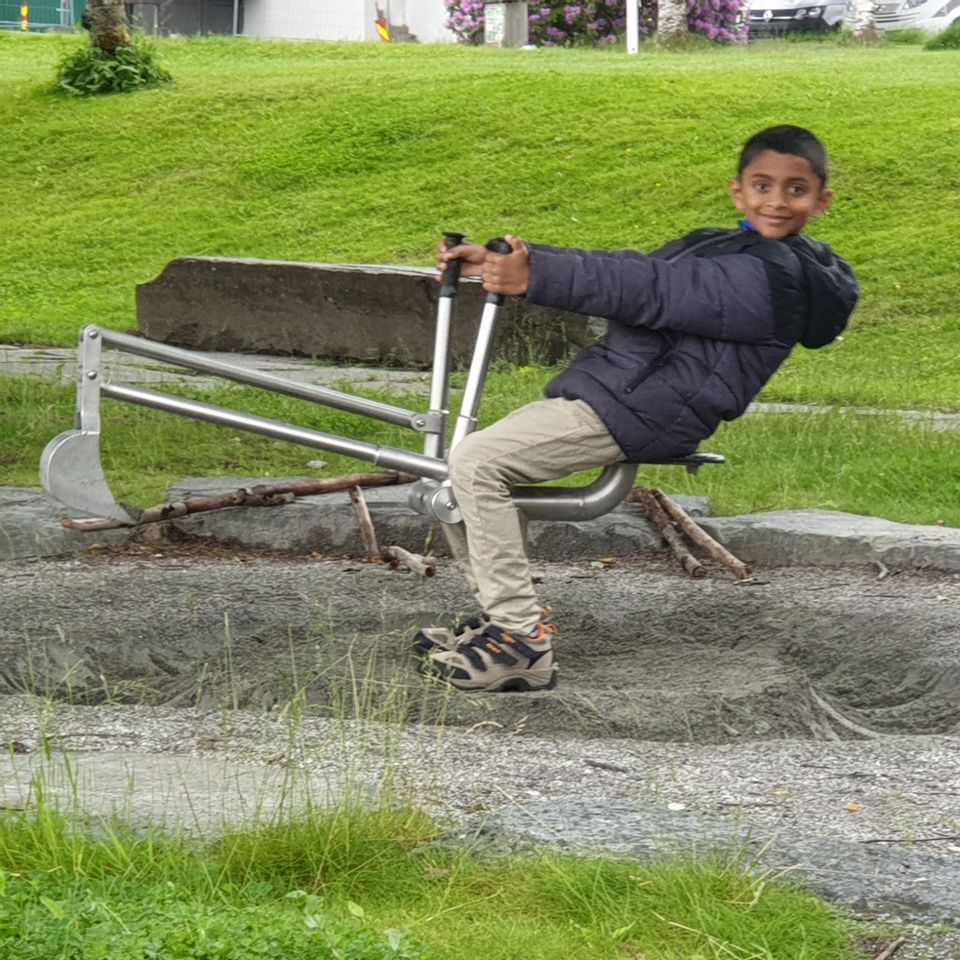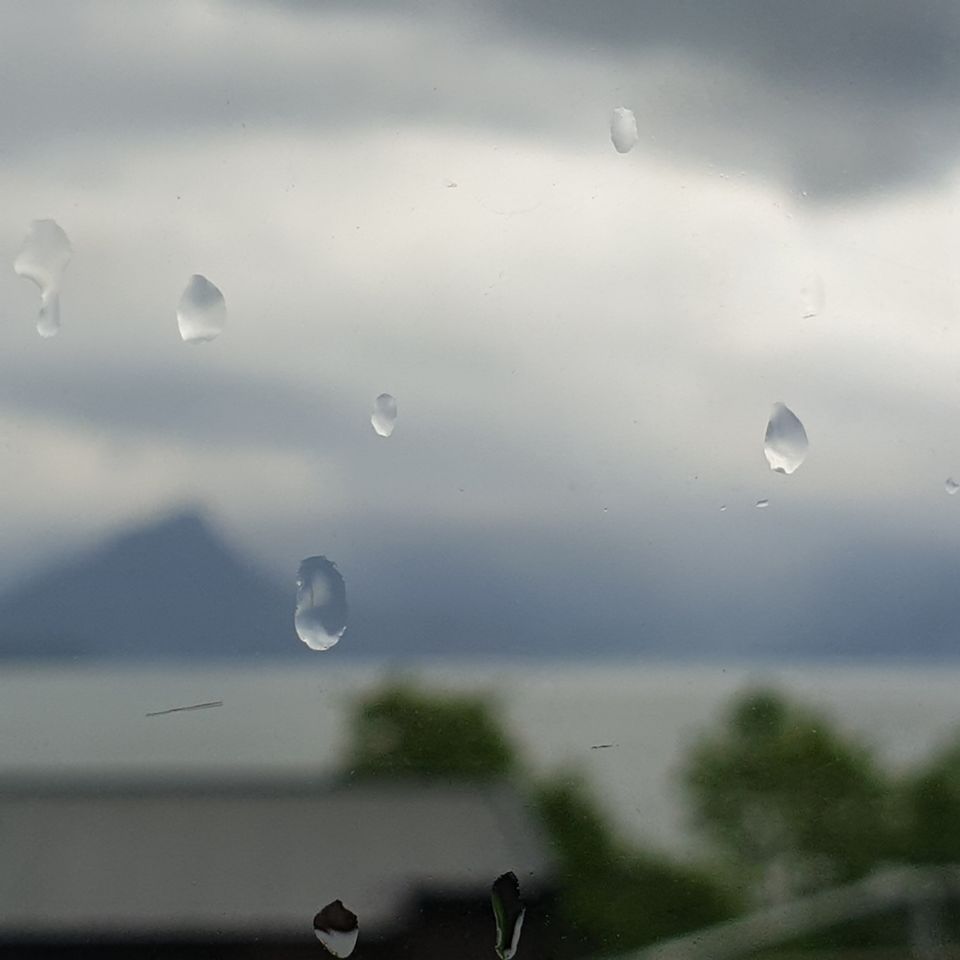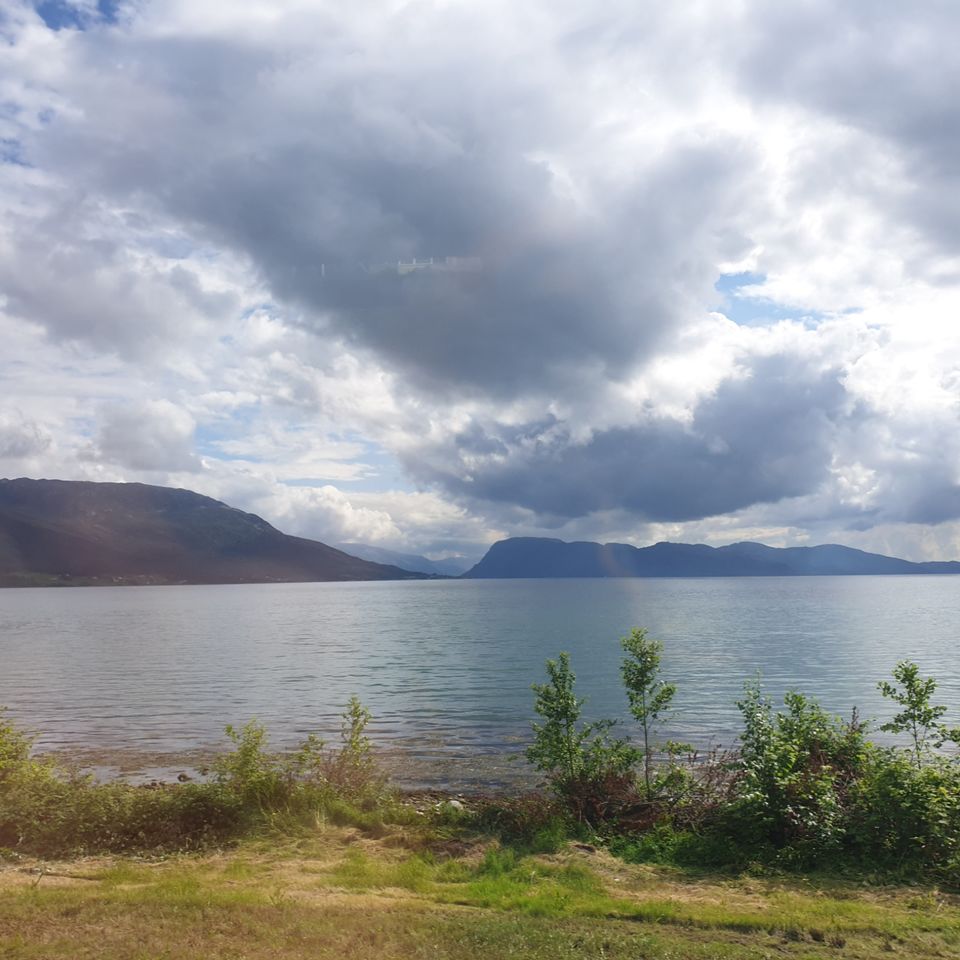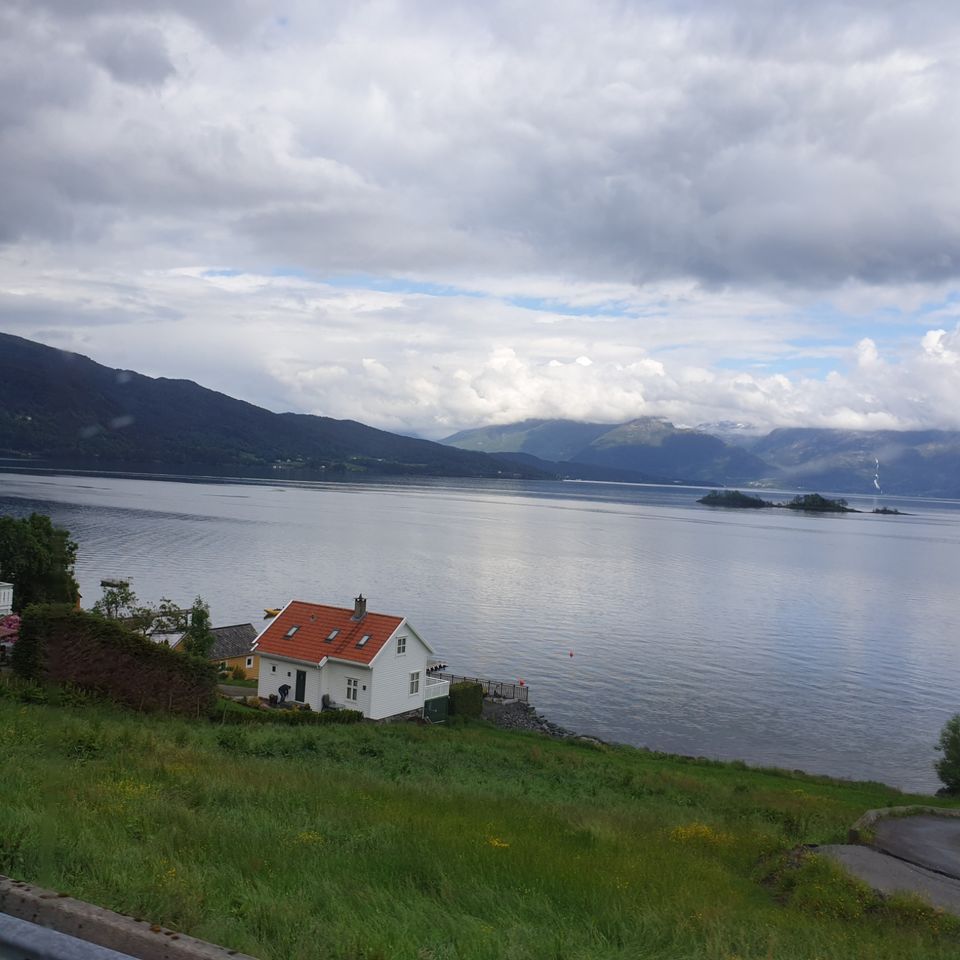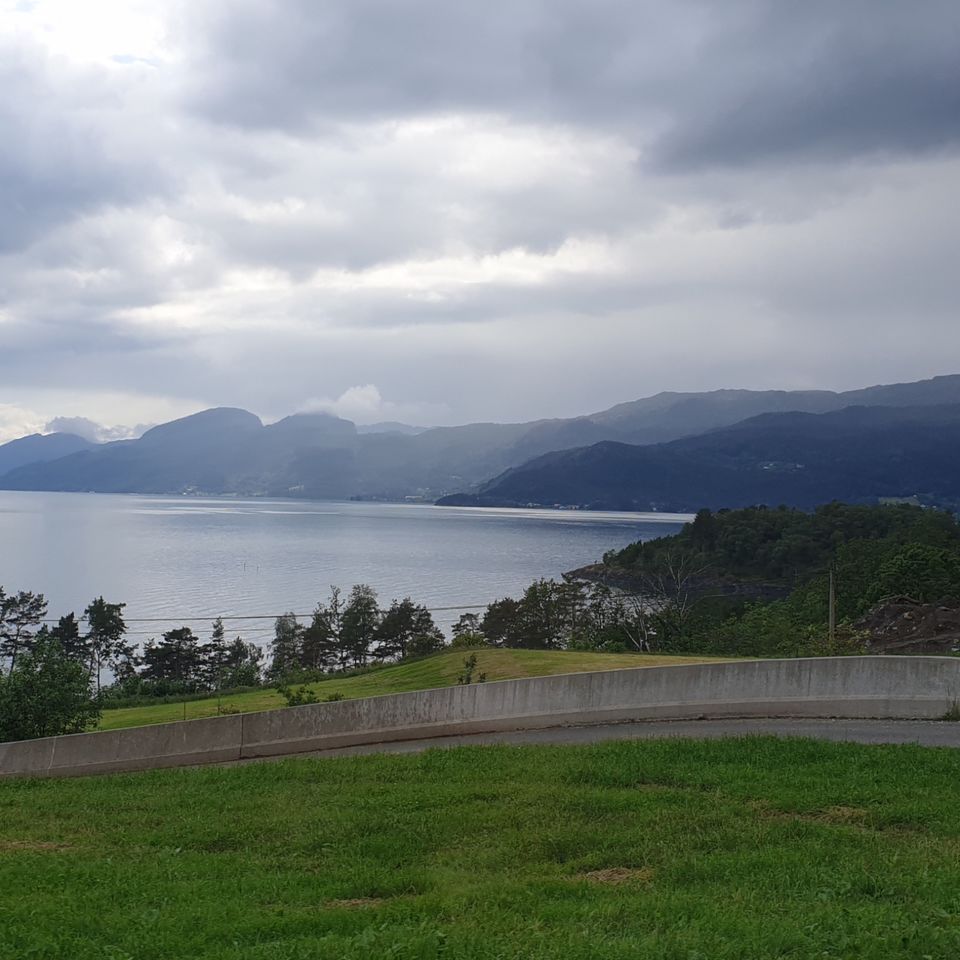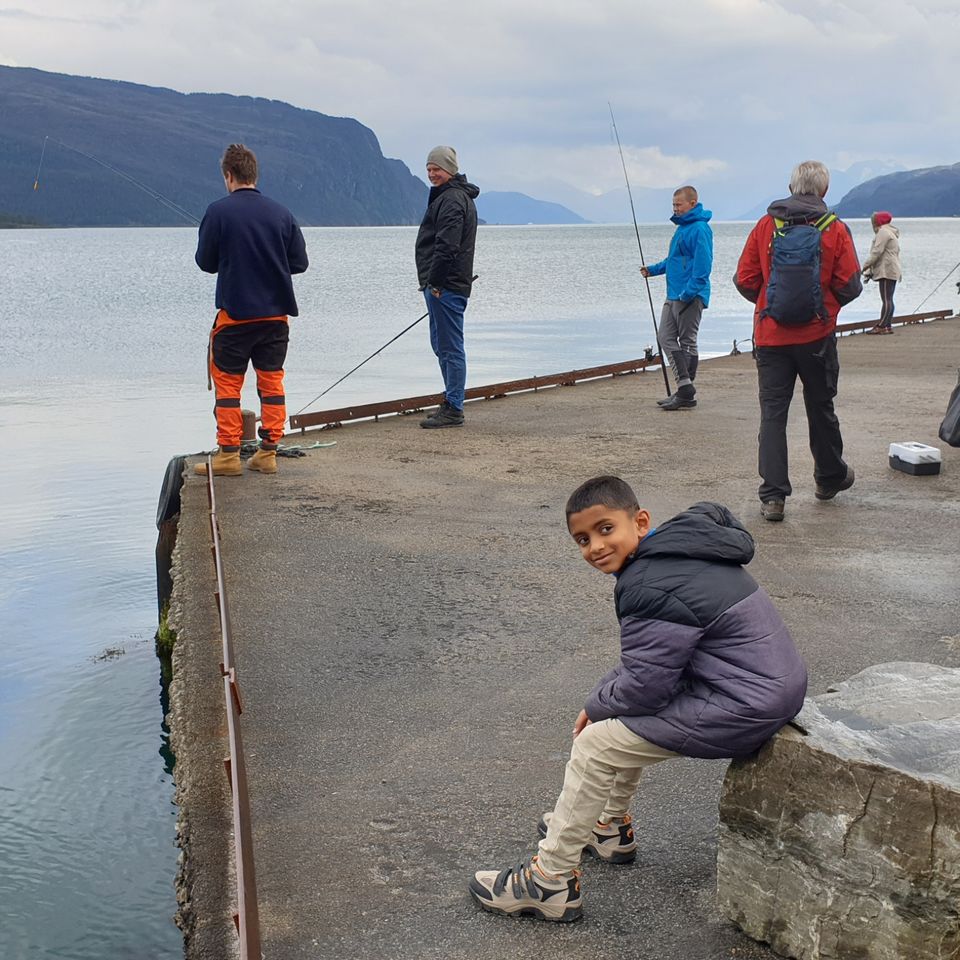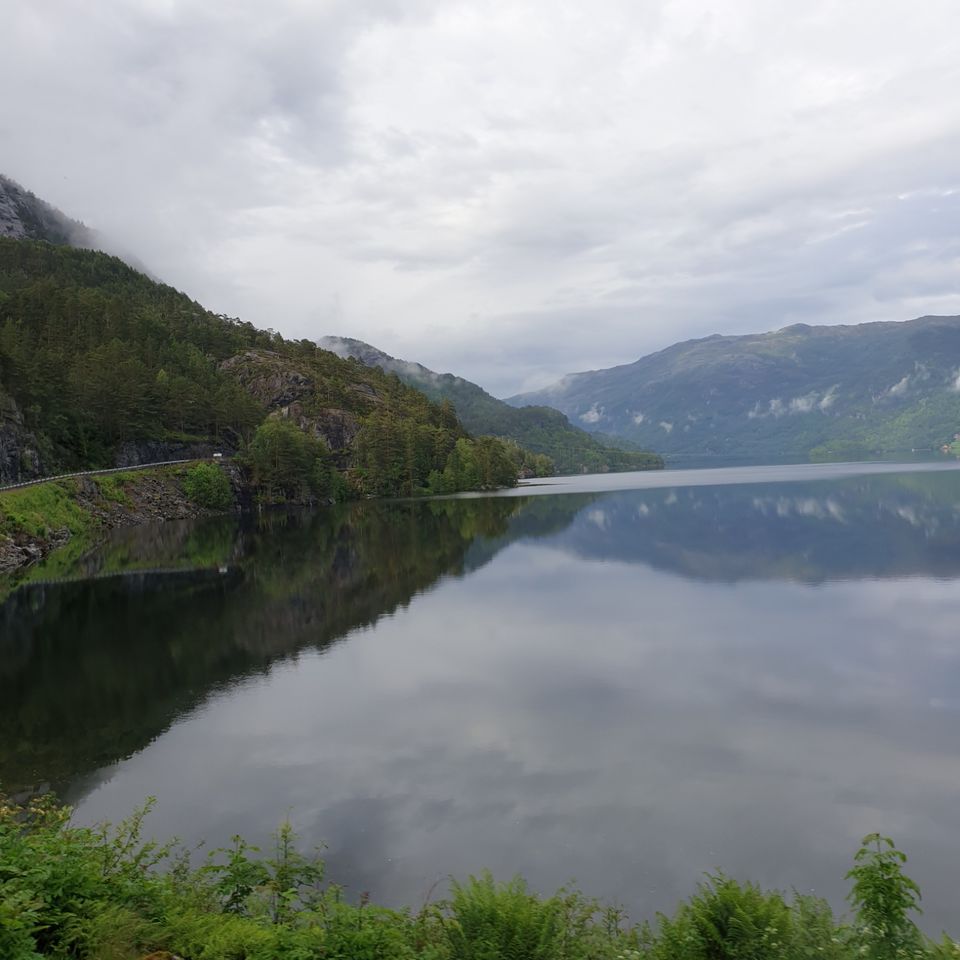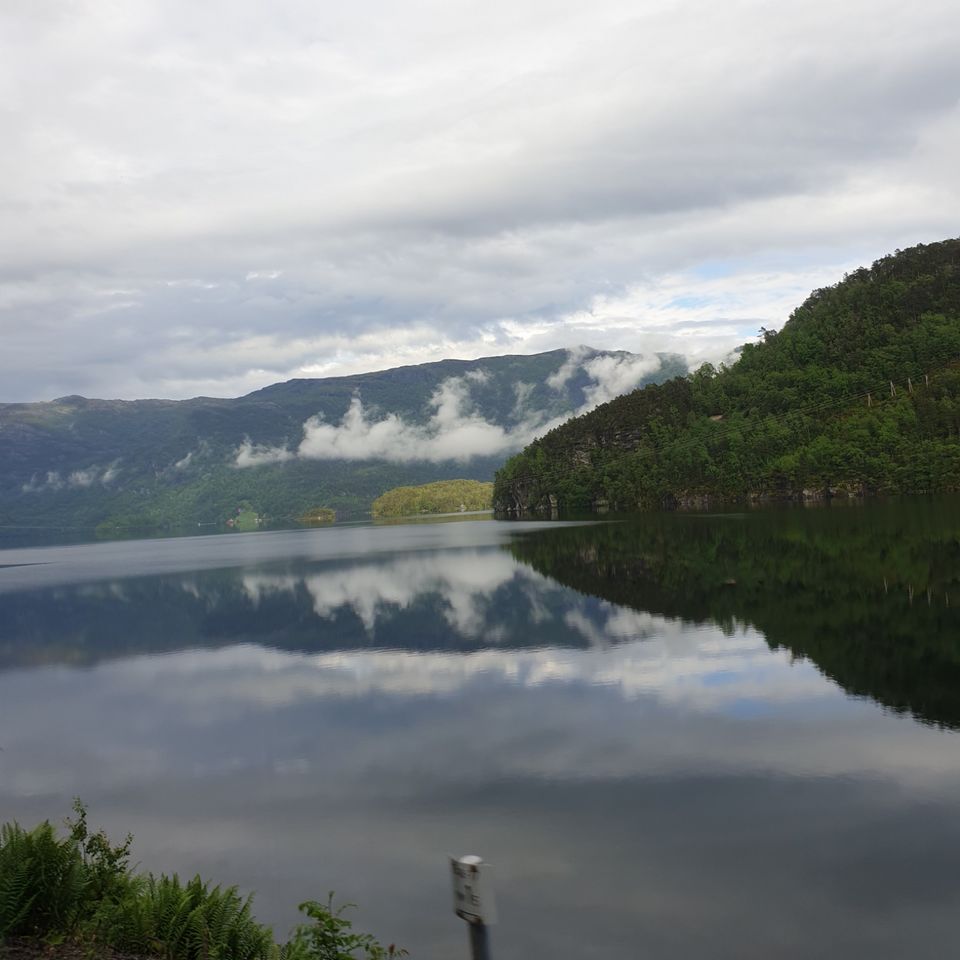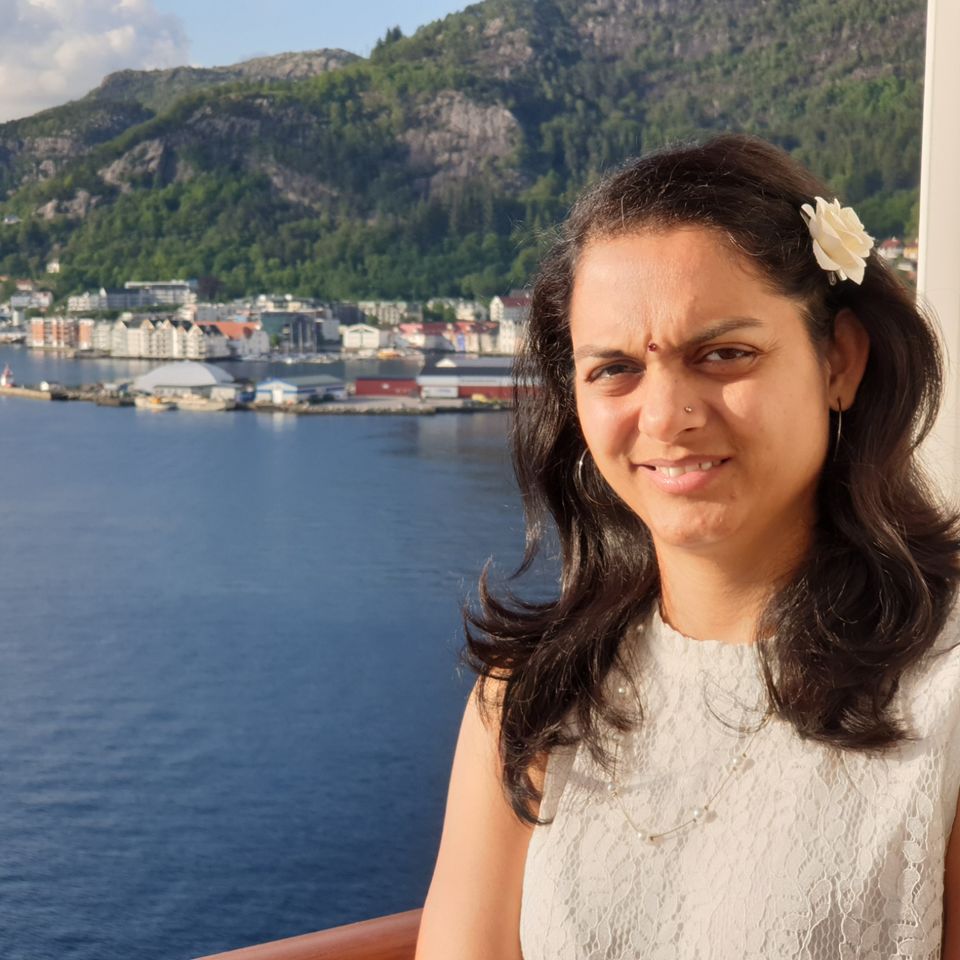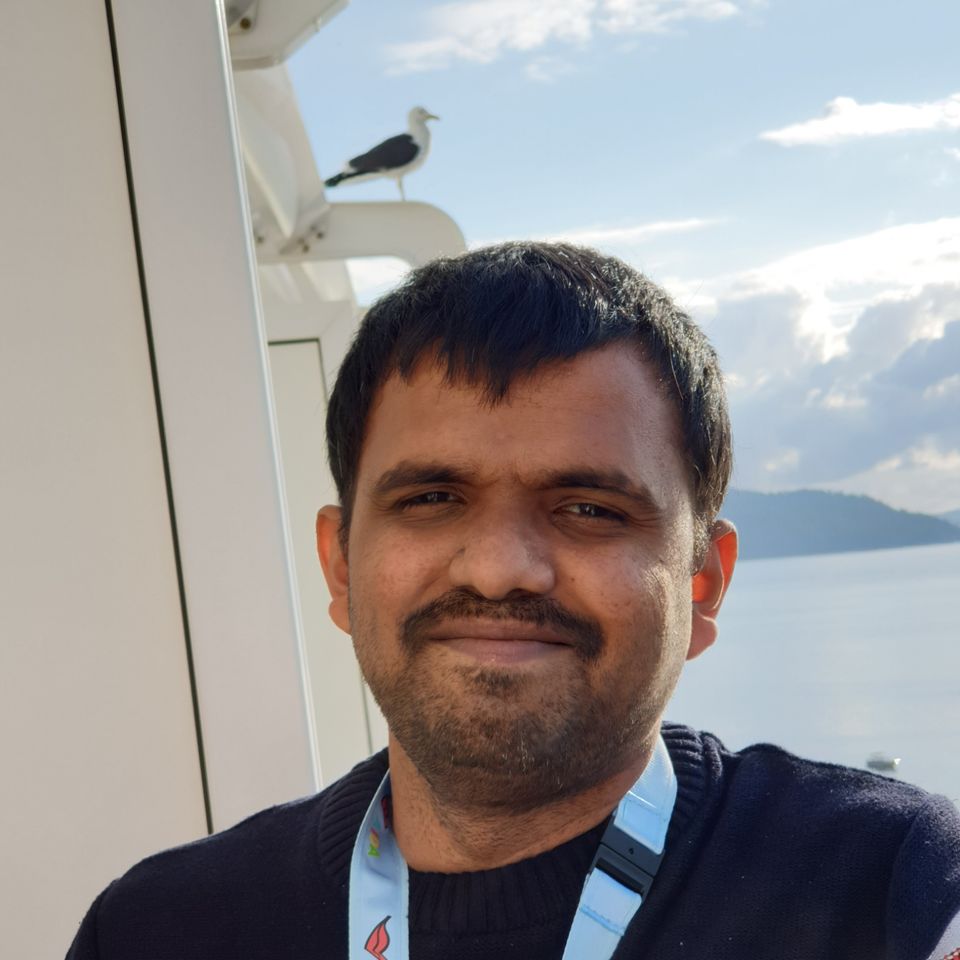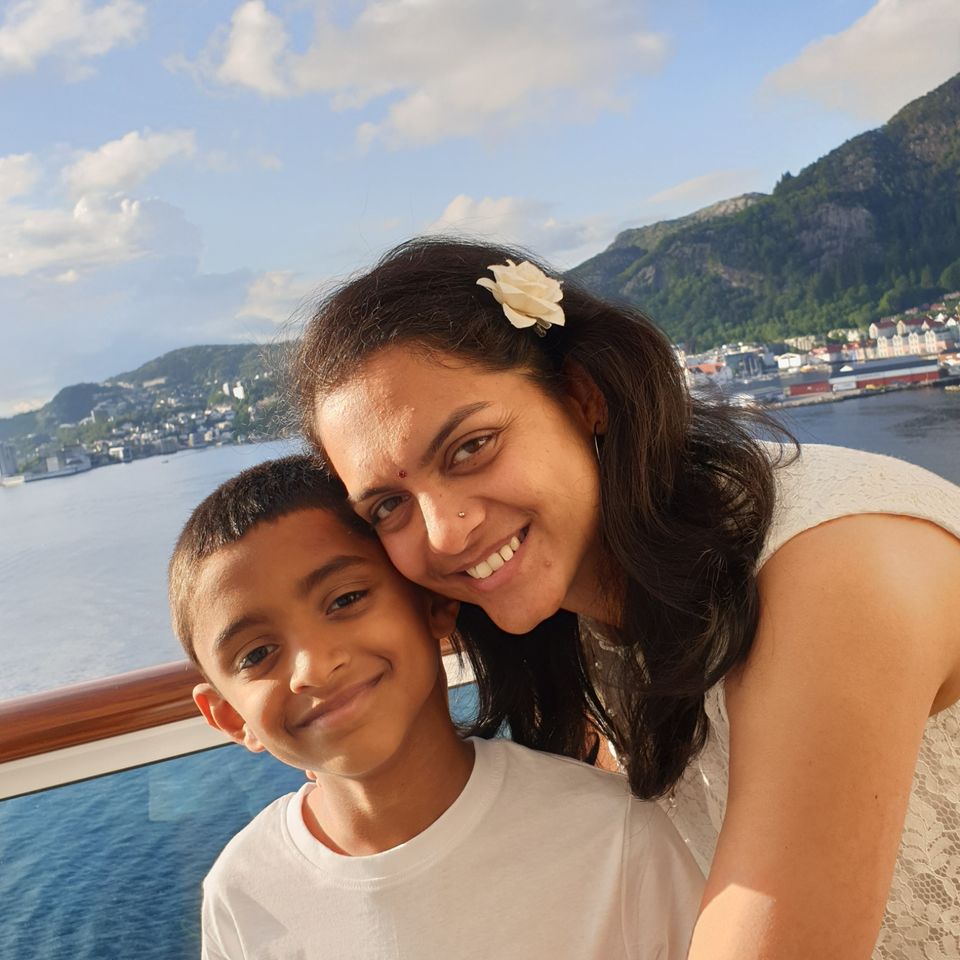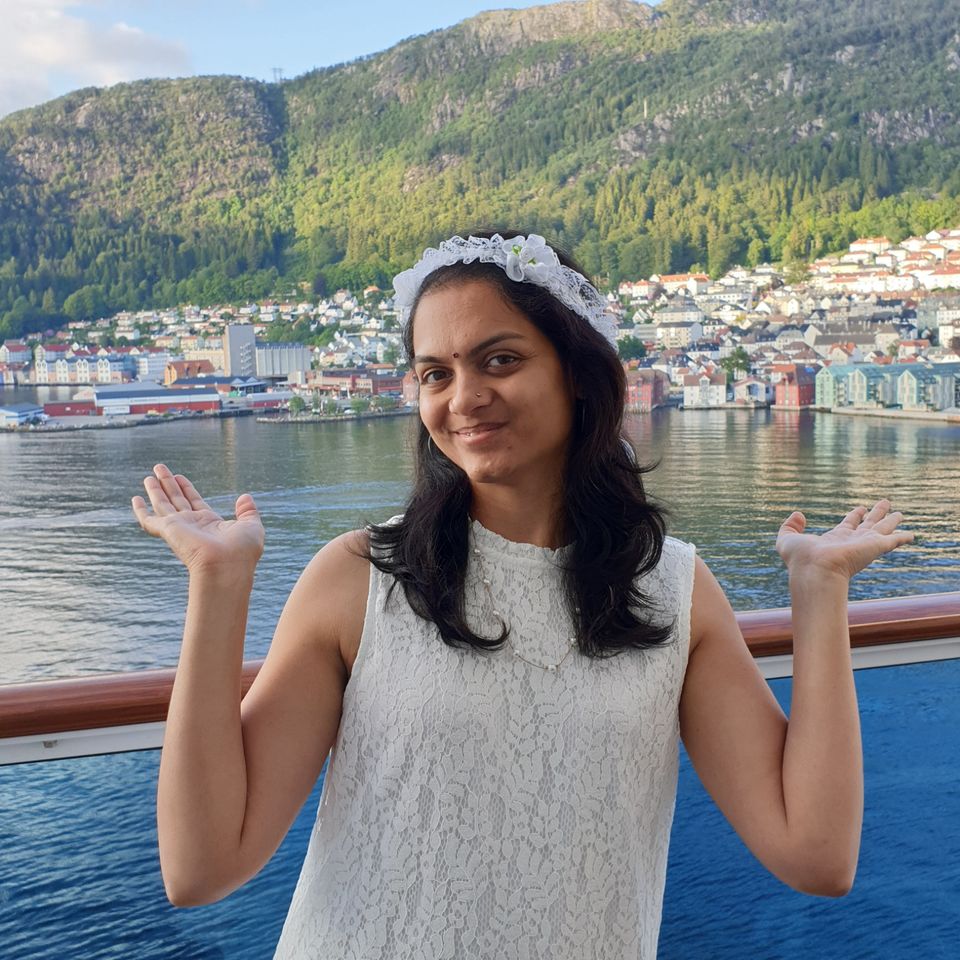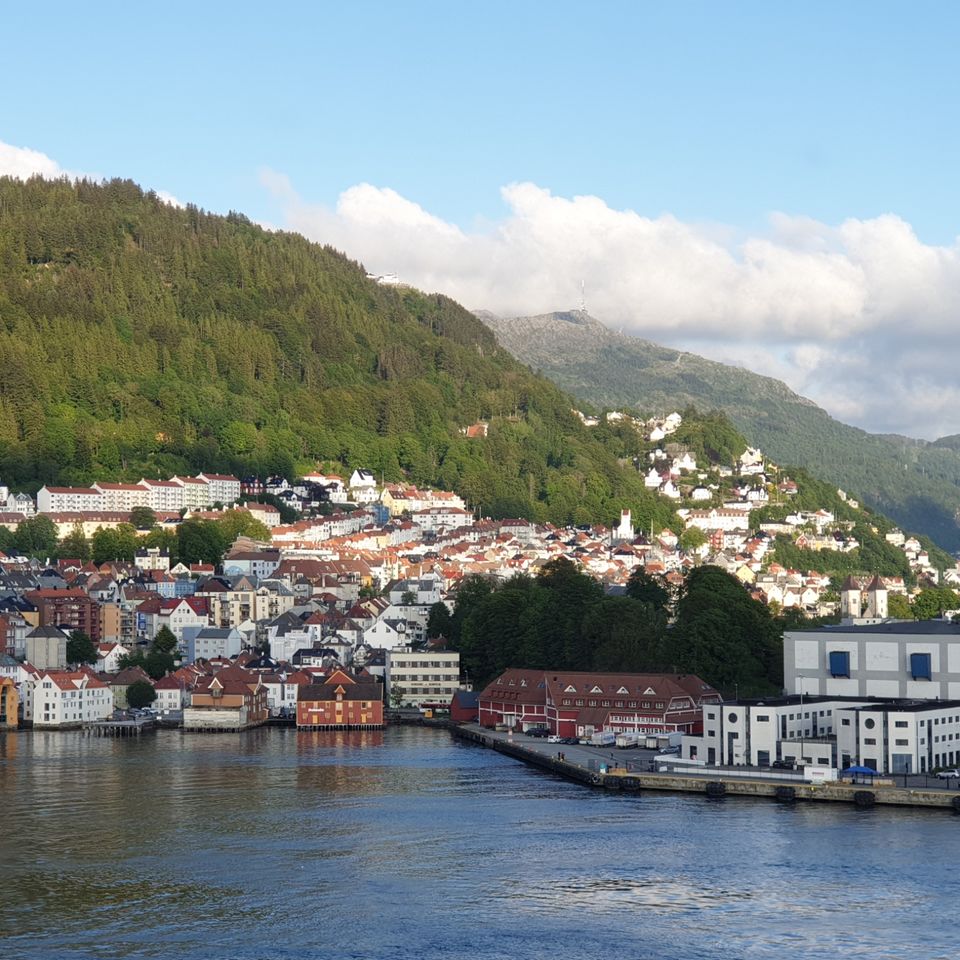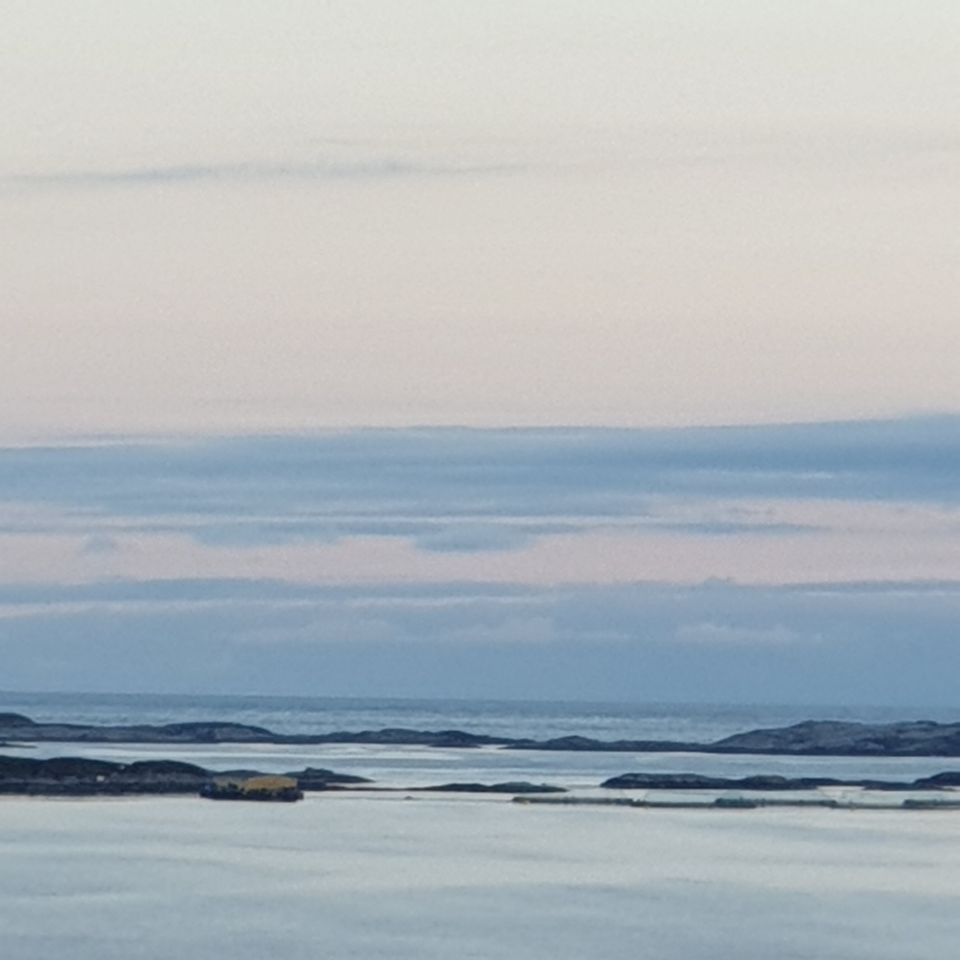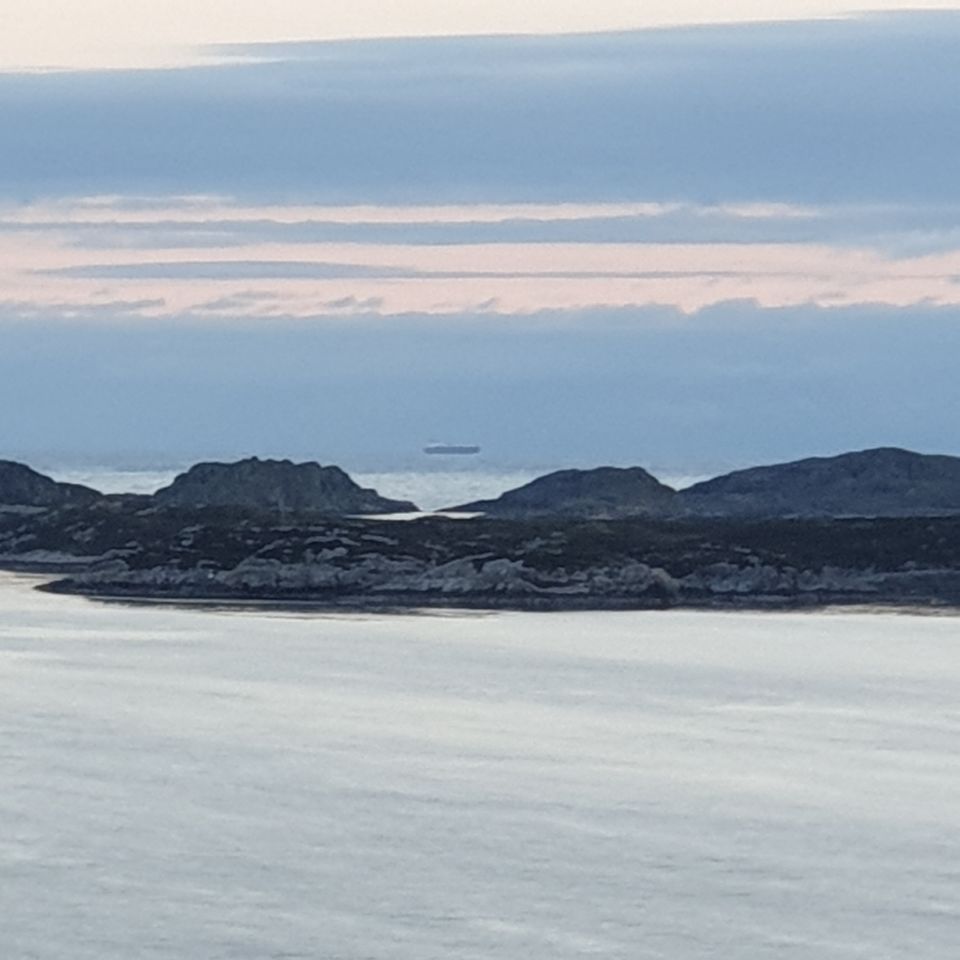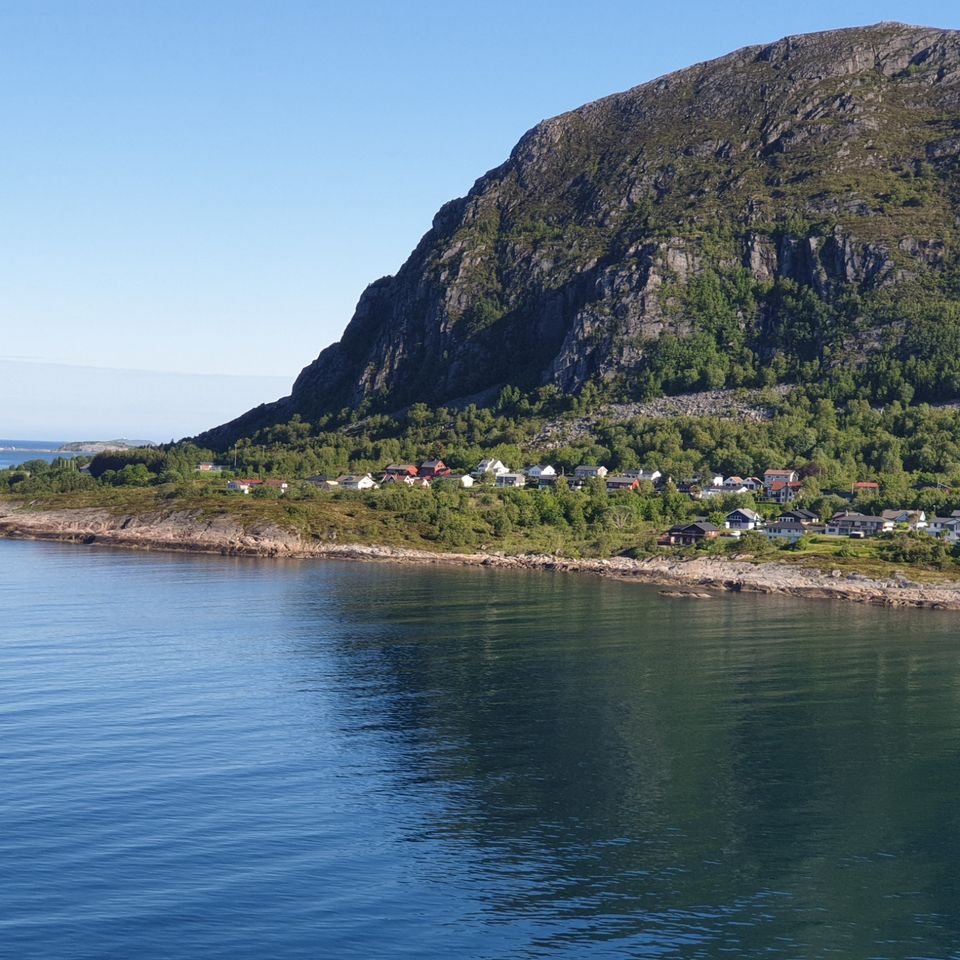 Alesund sightseeing:
This city is pronounced as Olesund. Very very beautiful city. Today we had booked " wunderbare inselwelt and aquarium" for the noon. As name said we went around various small islands Goday, Alnes etc and finally the famous norwegan aquarium. Interesting part of road trip in Norway are tunnels. There are various long tunnels we came across while travelling this island belt.
In the aquarium, there was also a activity room where we could safely touch and hold several sea life.
Before this tour, we had also time in the morning and hence we walked in the city nearby to the port.
I again want to repeat, nature = Norway in my opinion, very true at least for the places we visited in this cruise.
Back to ship for our next destination. Yay!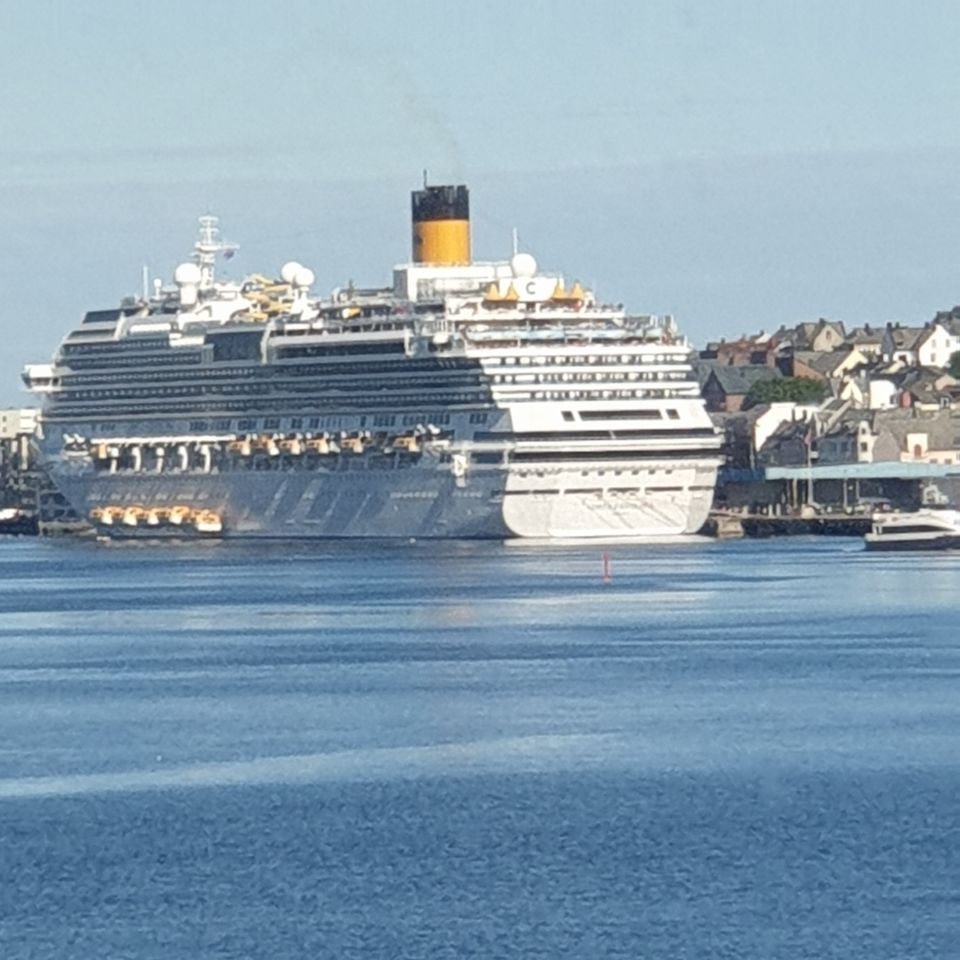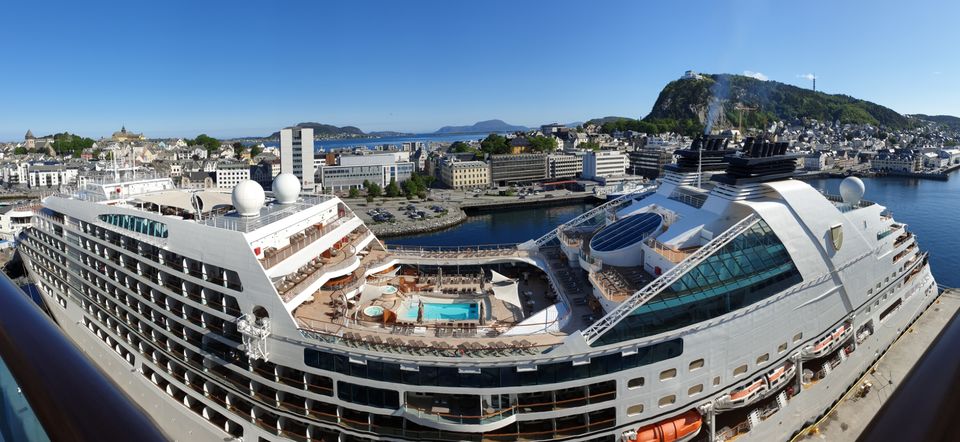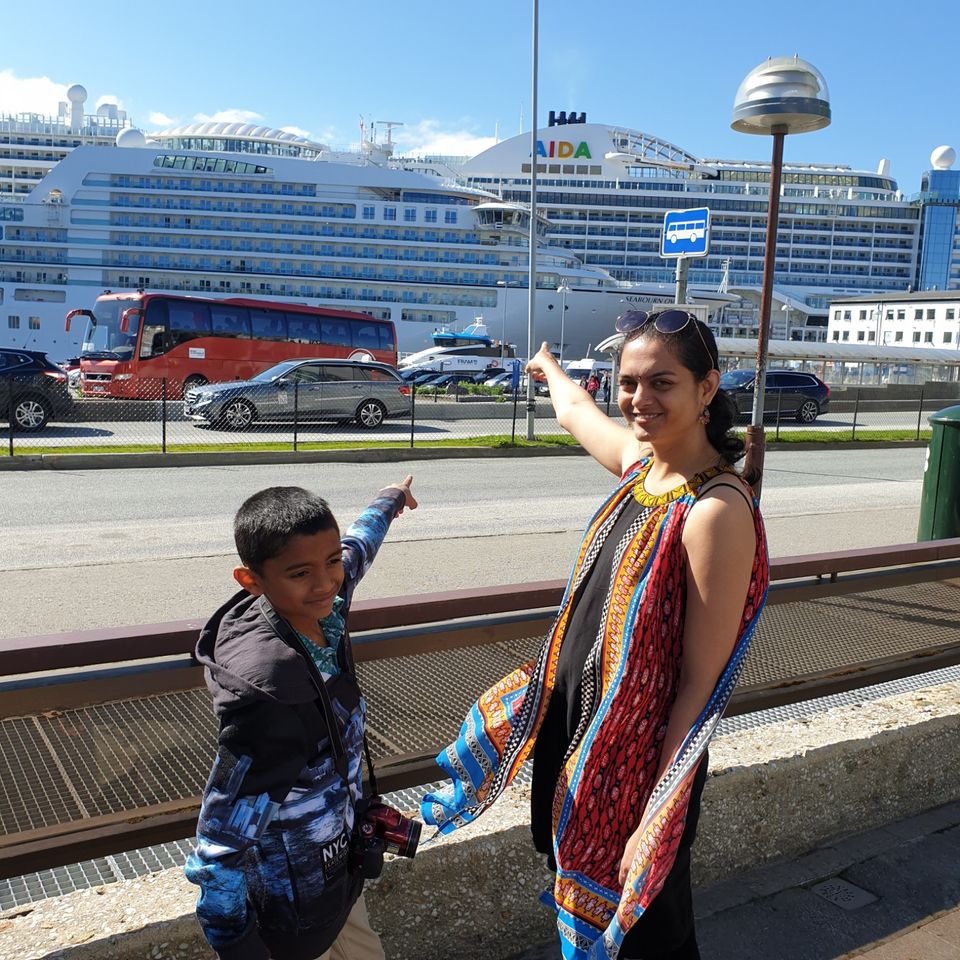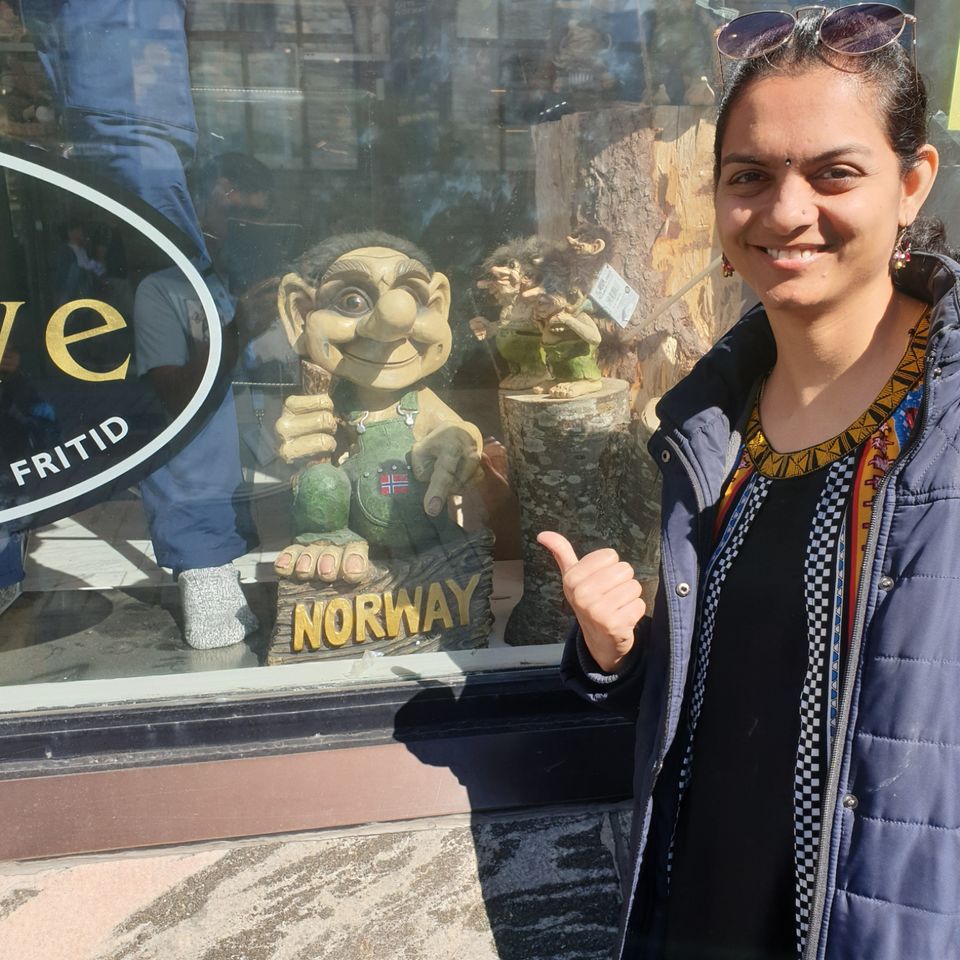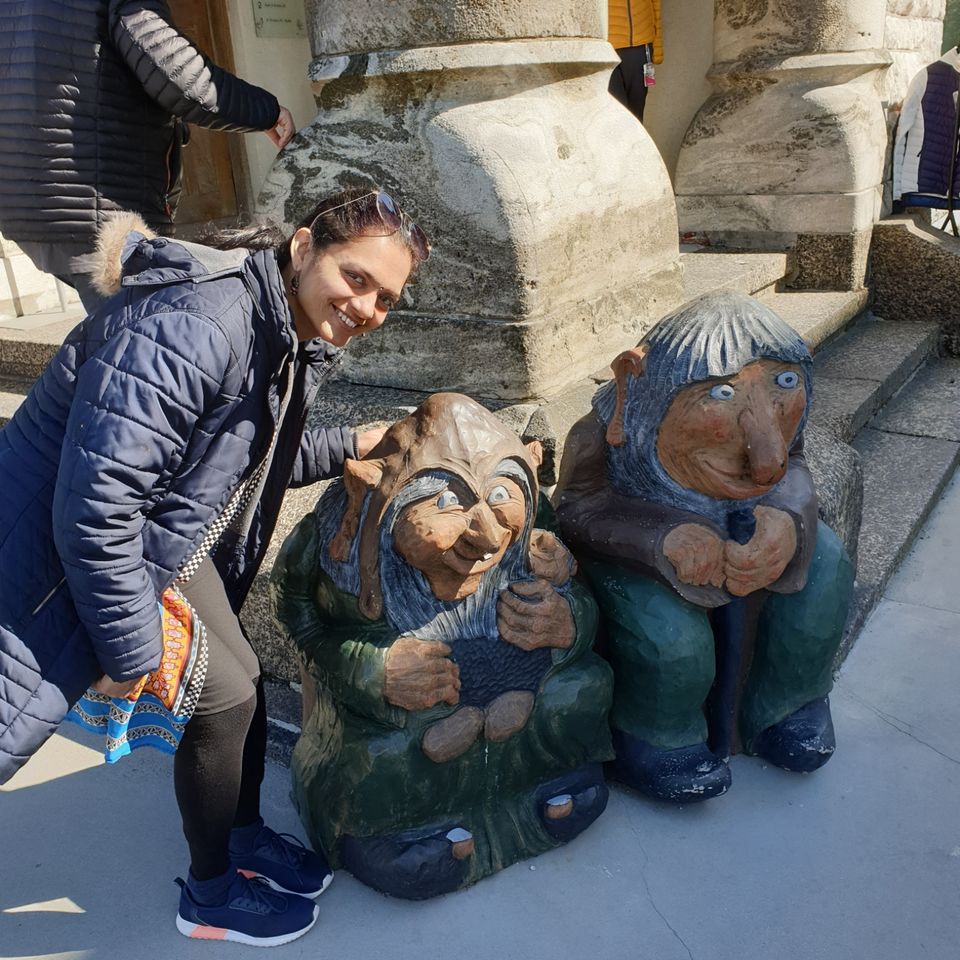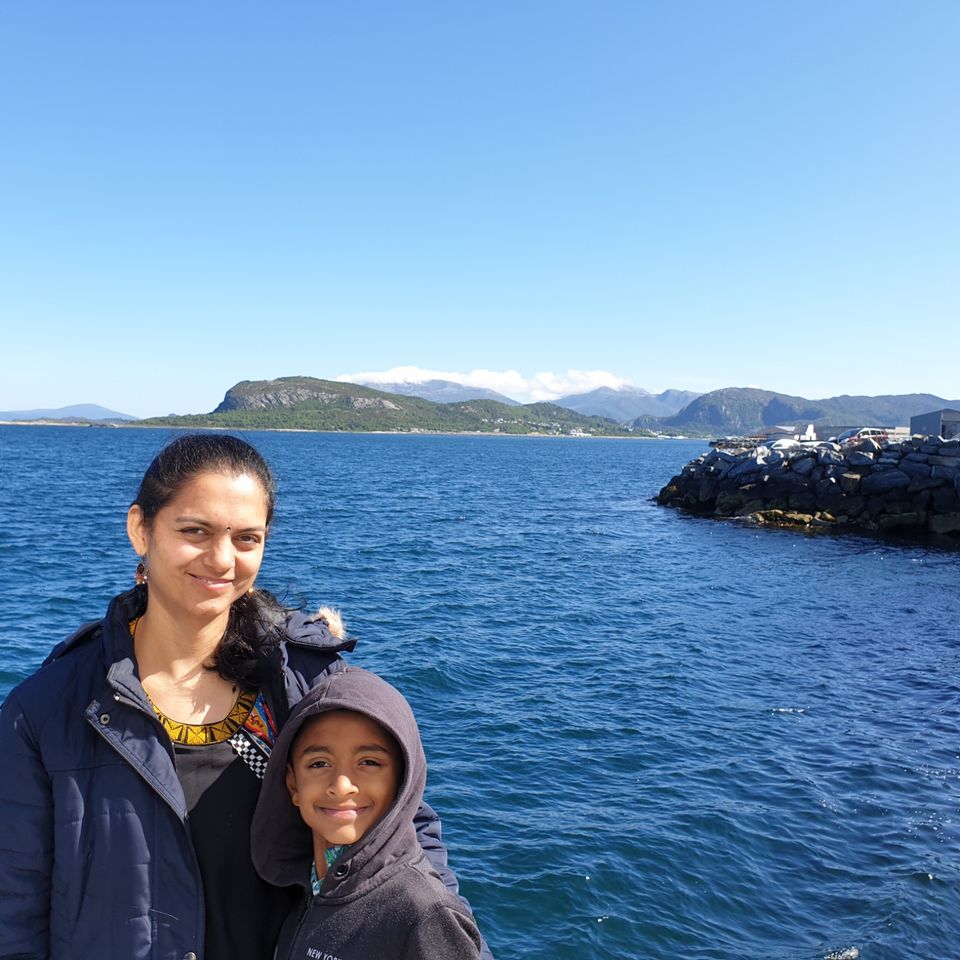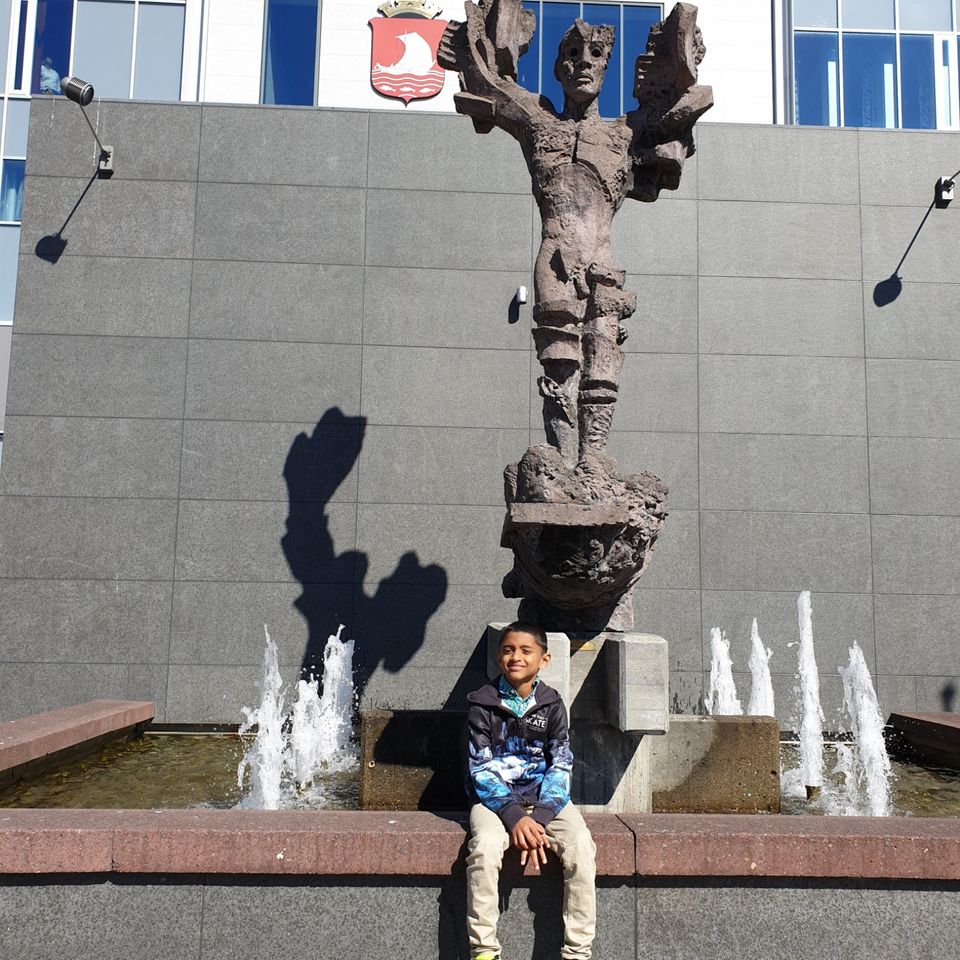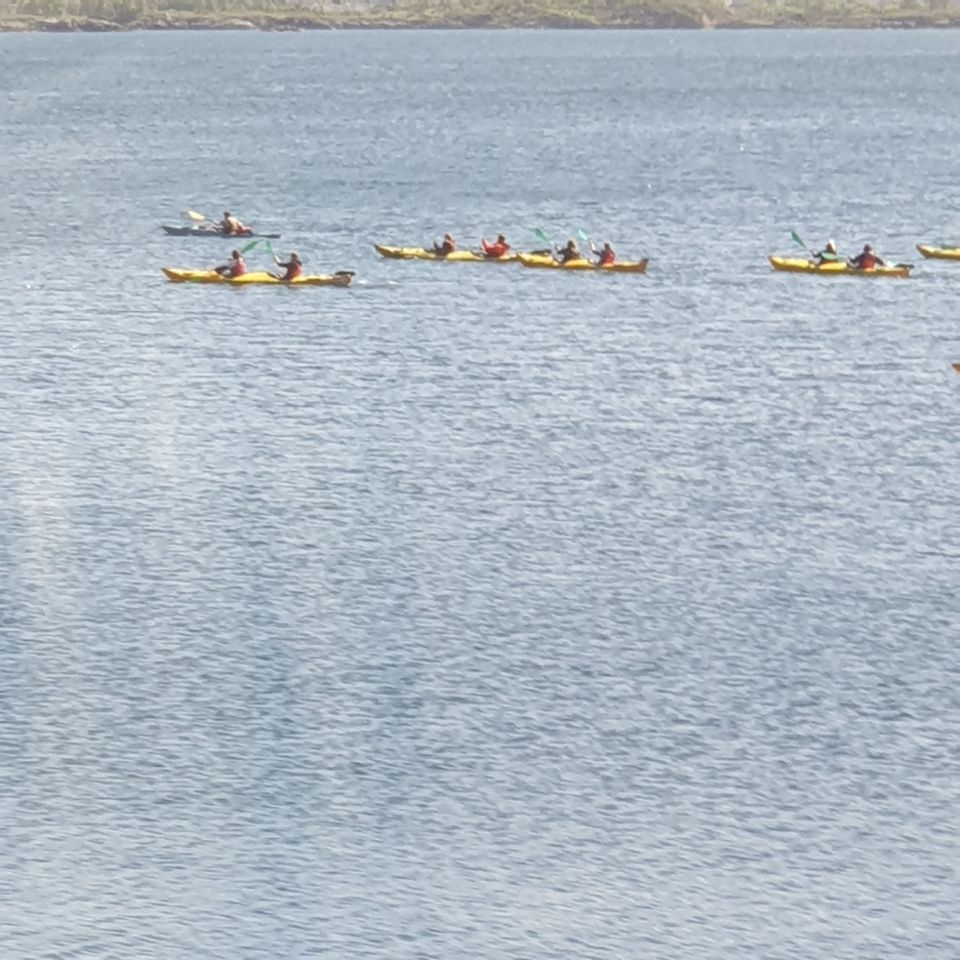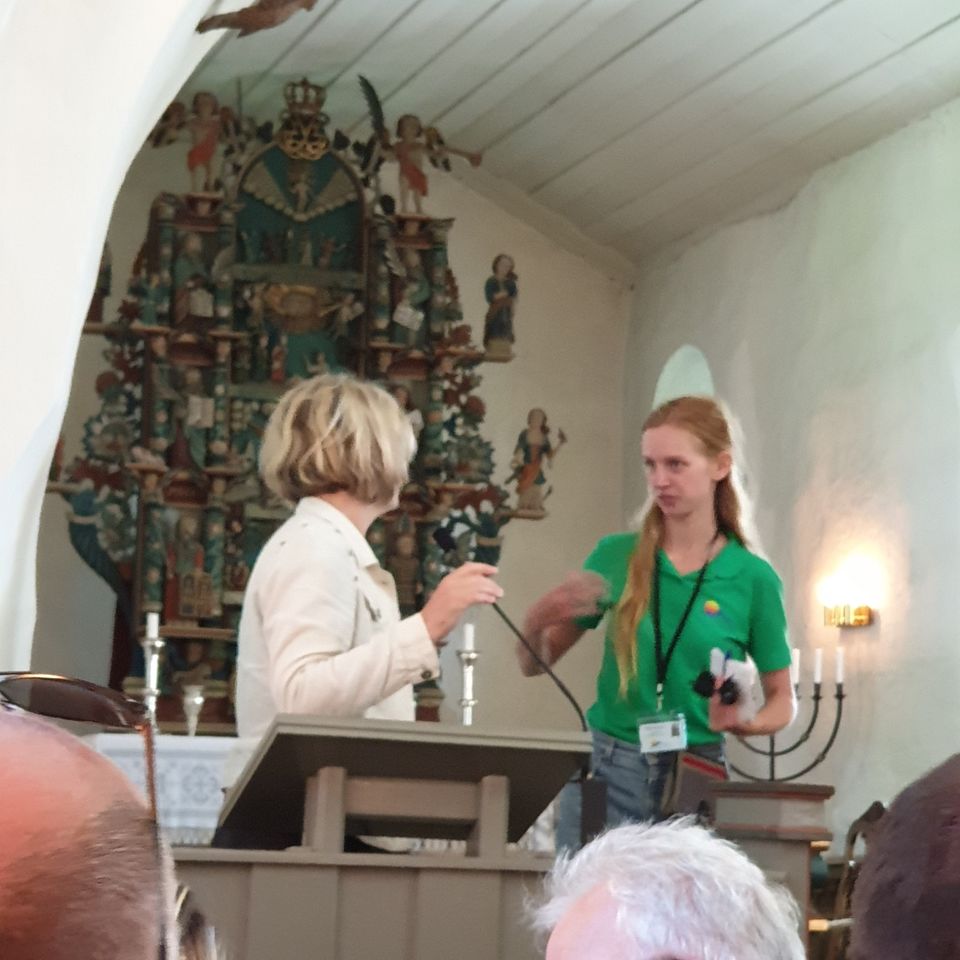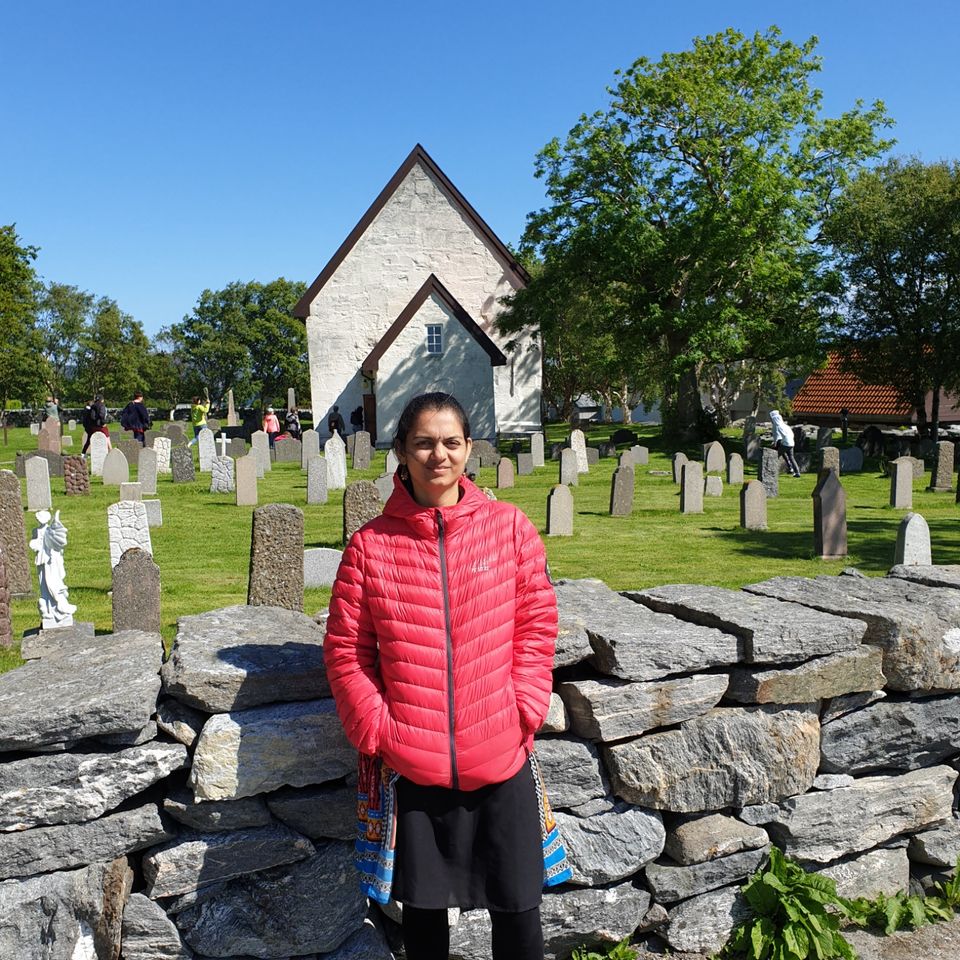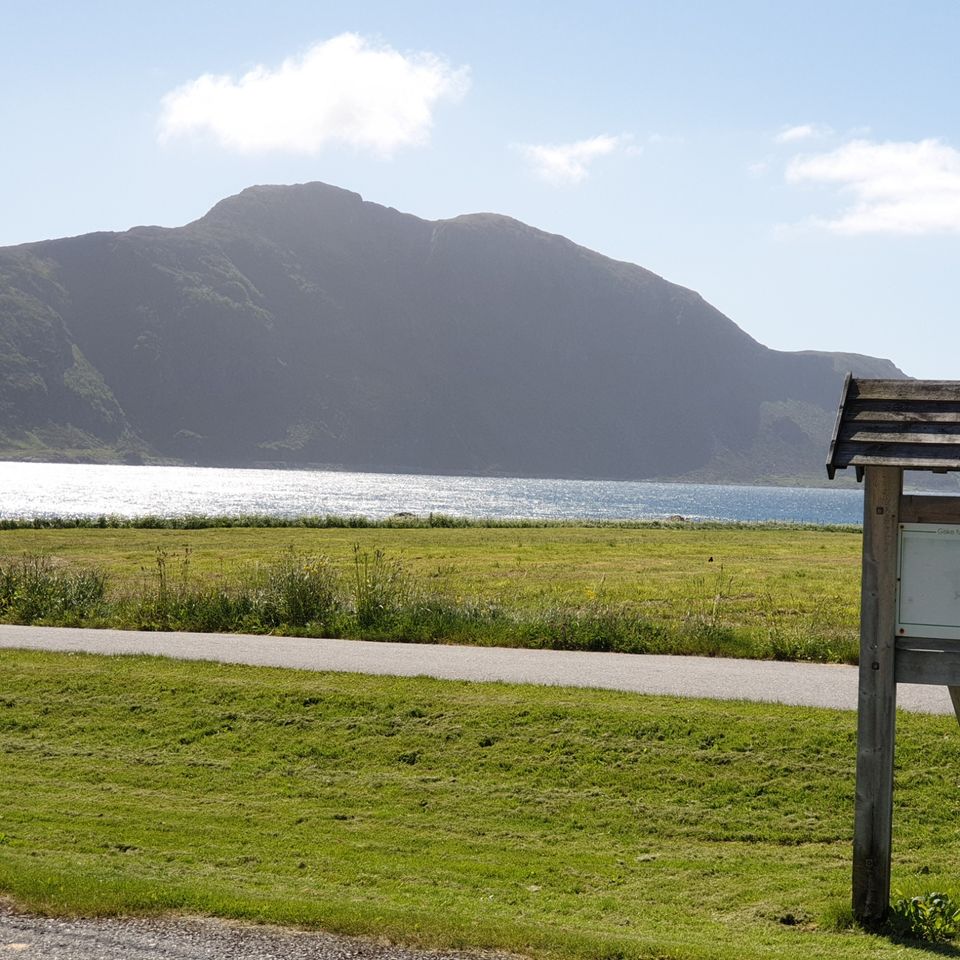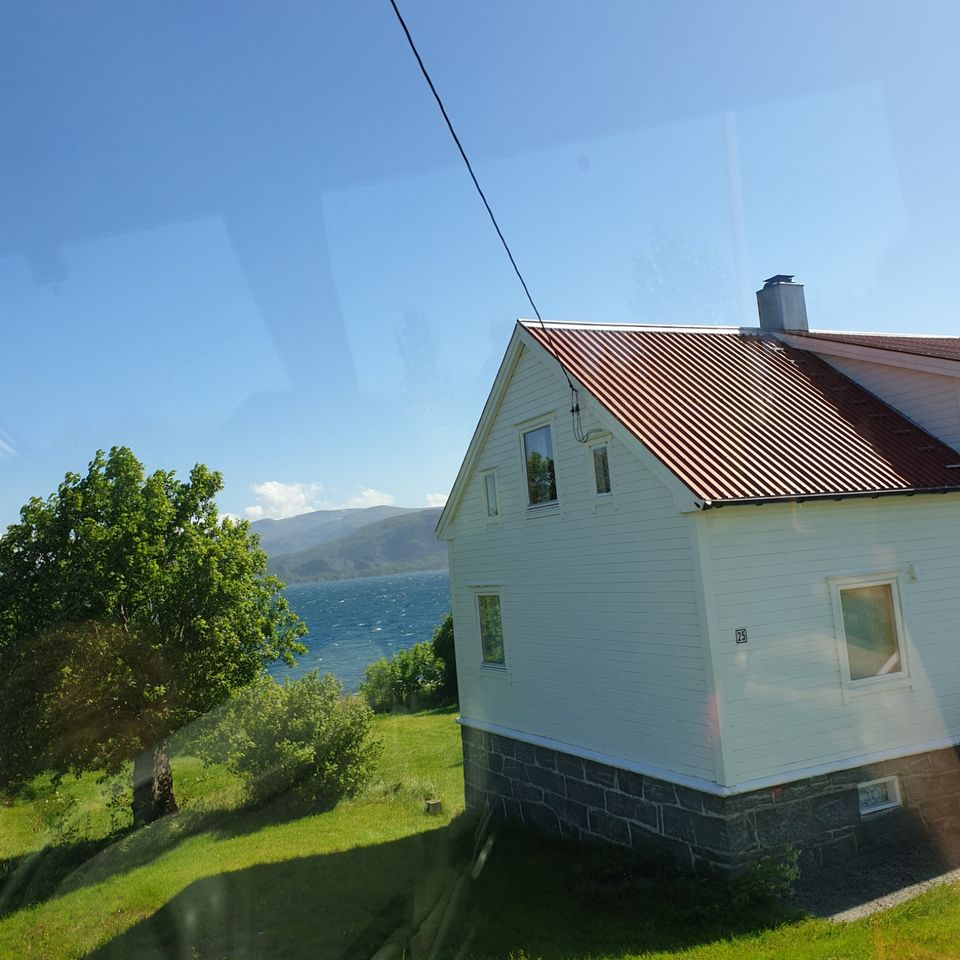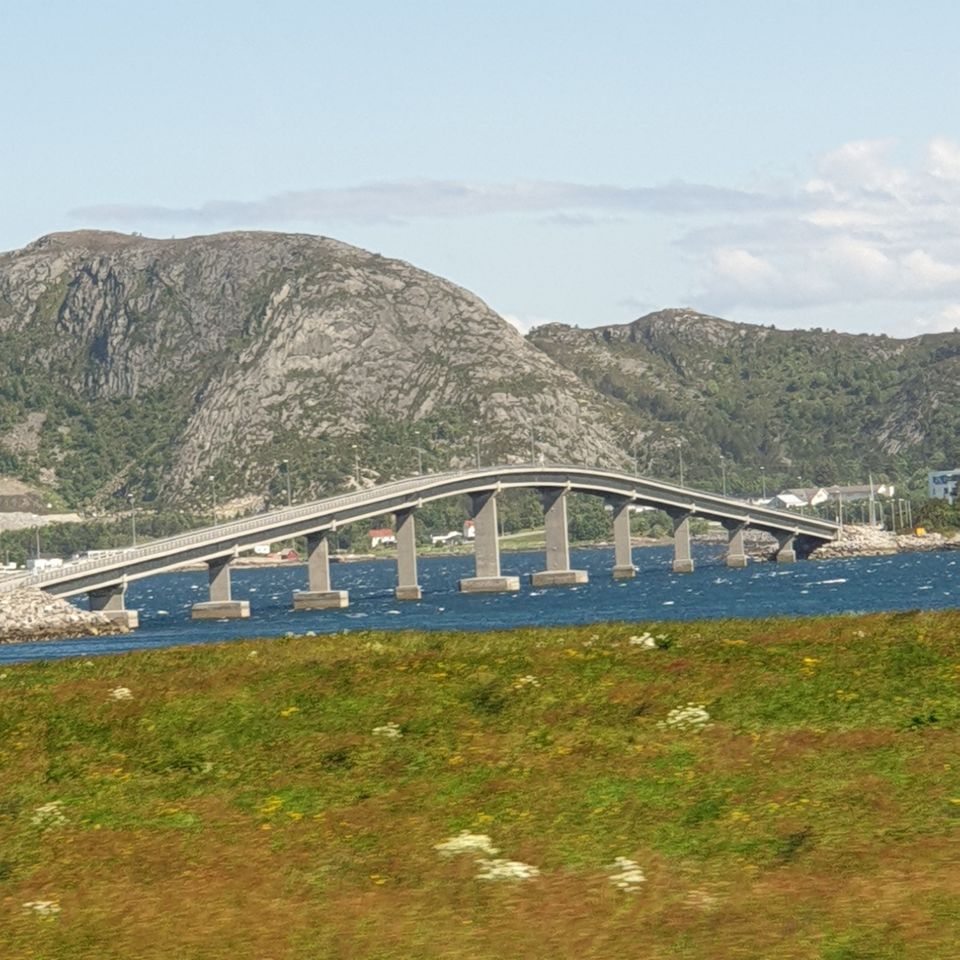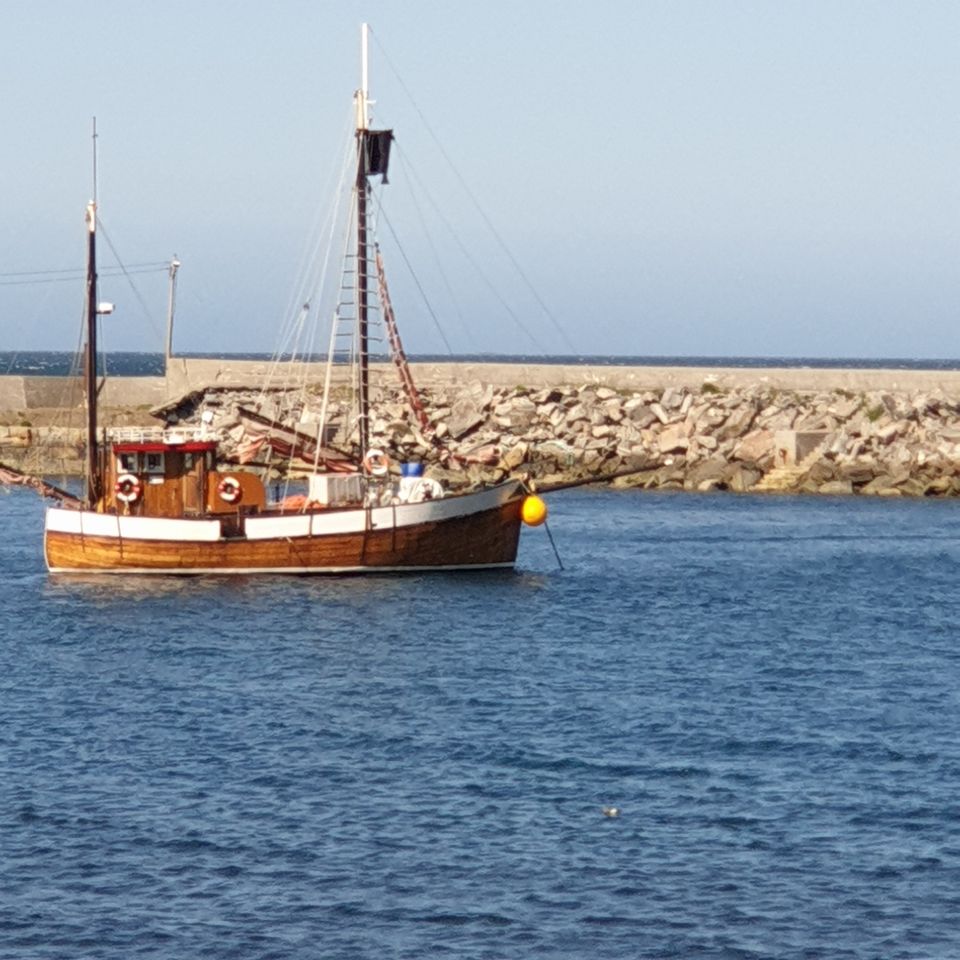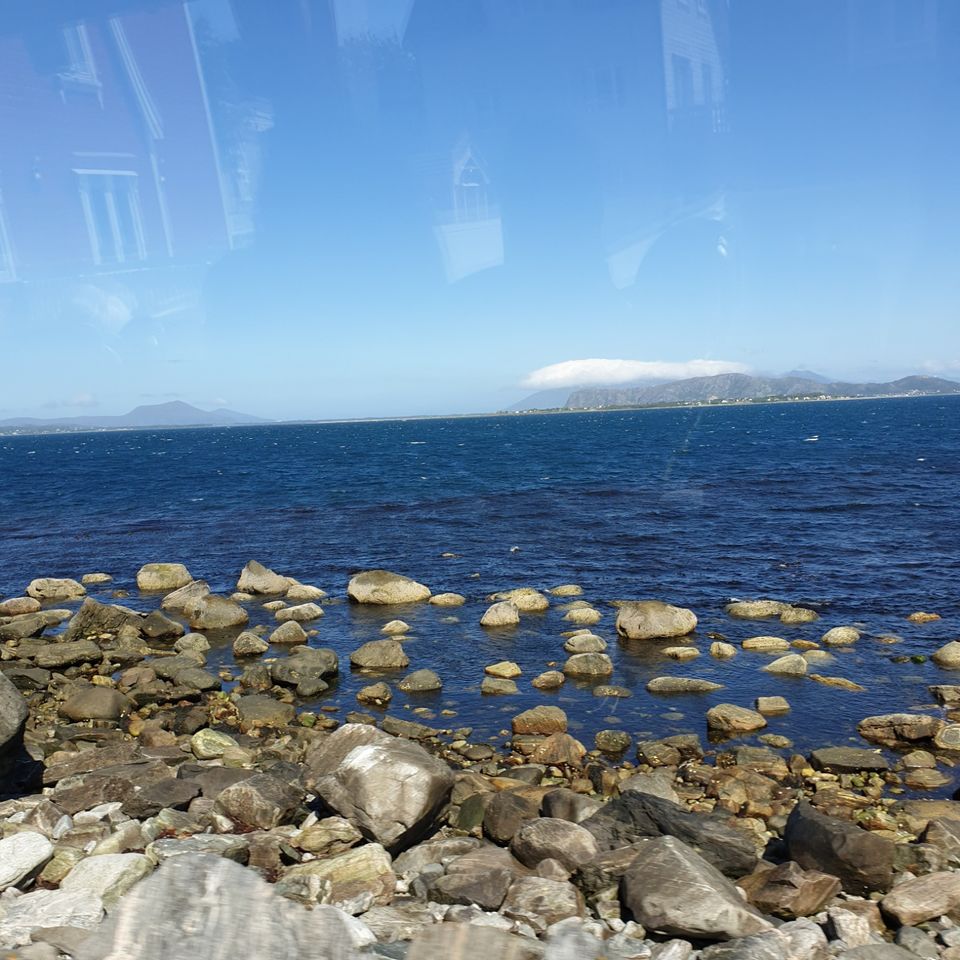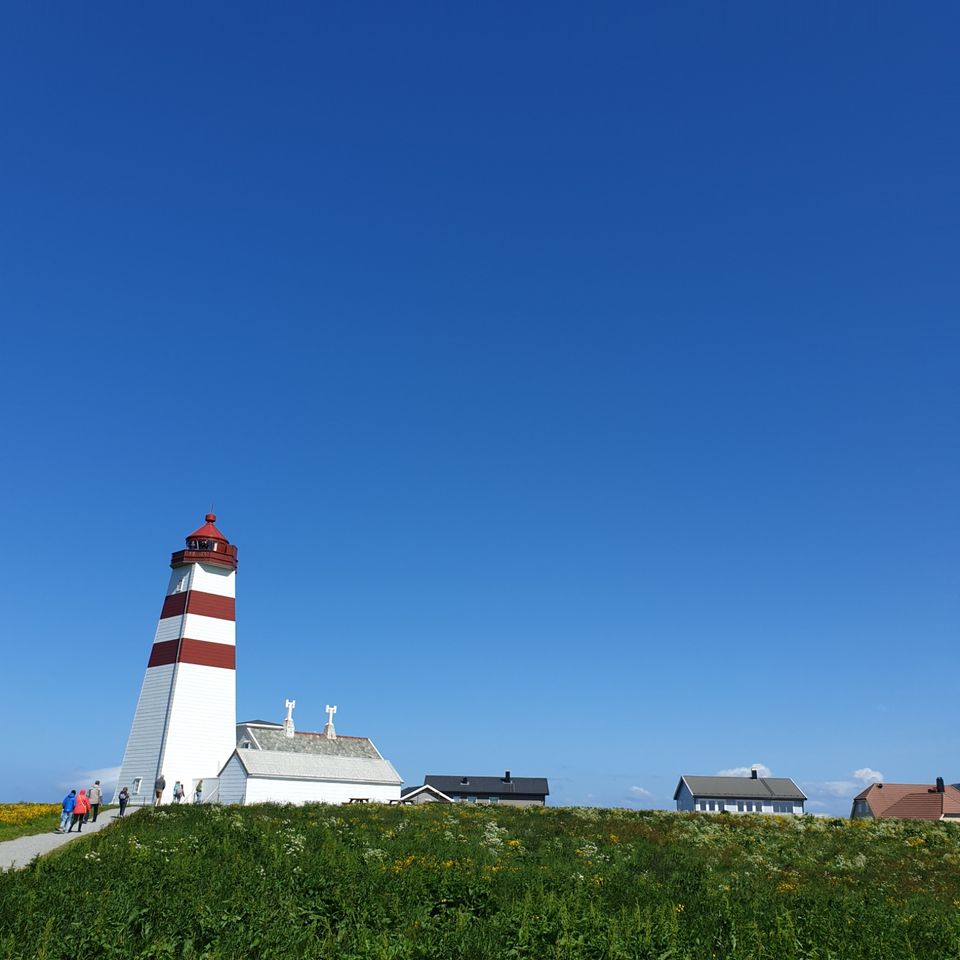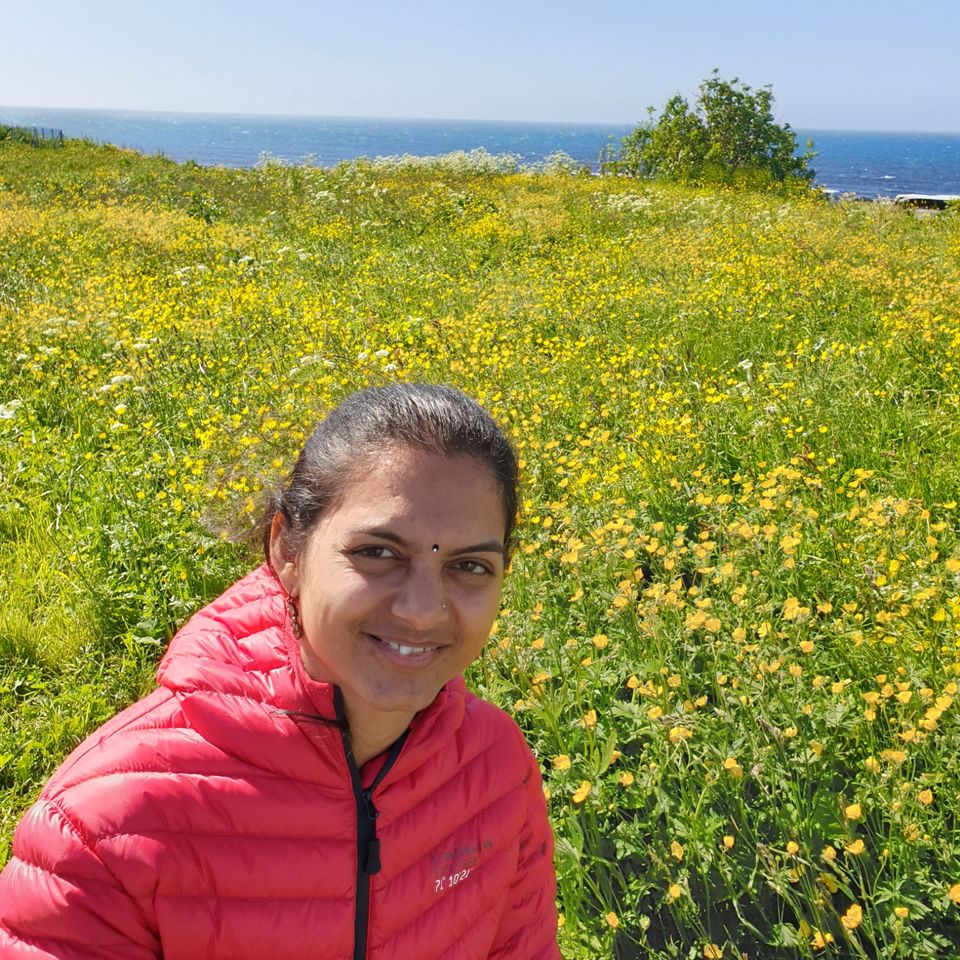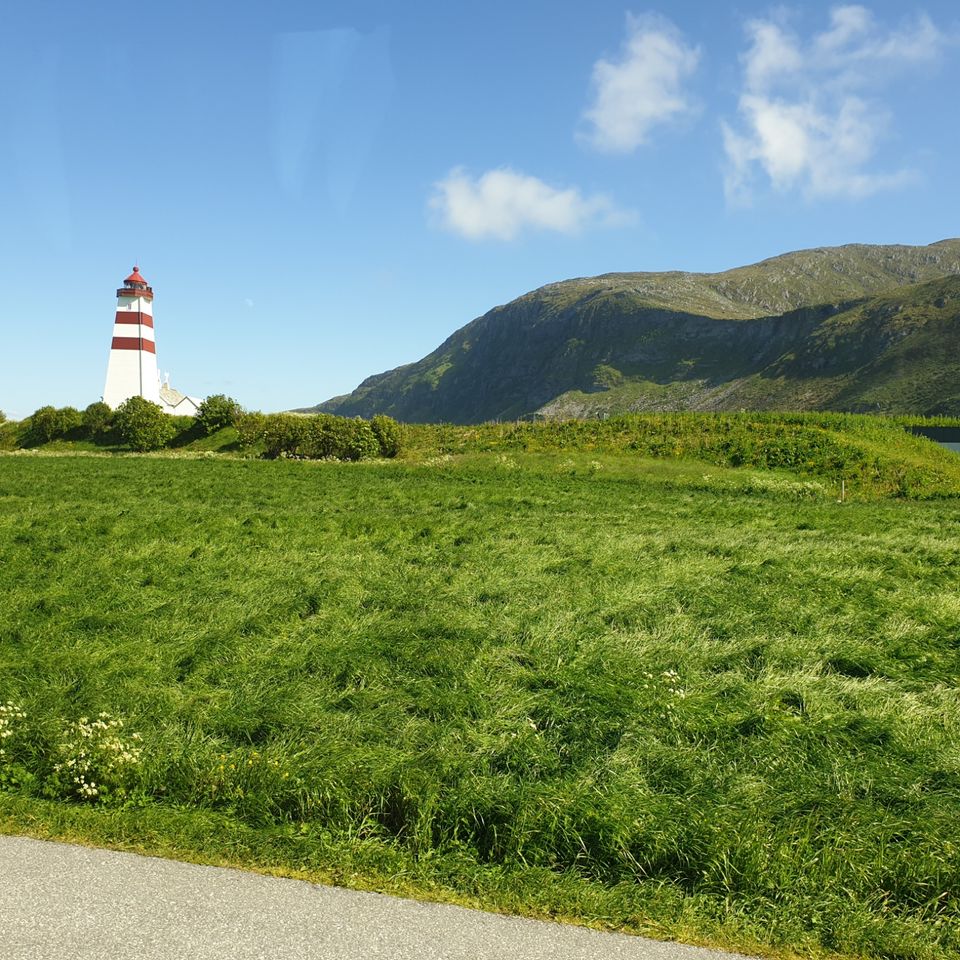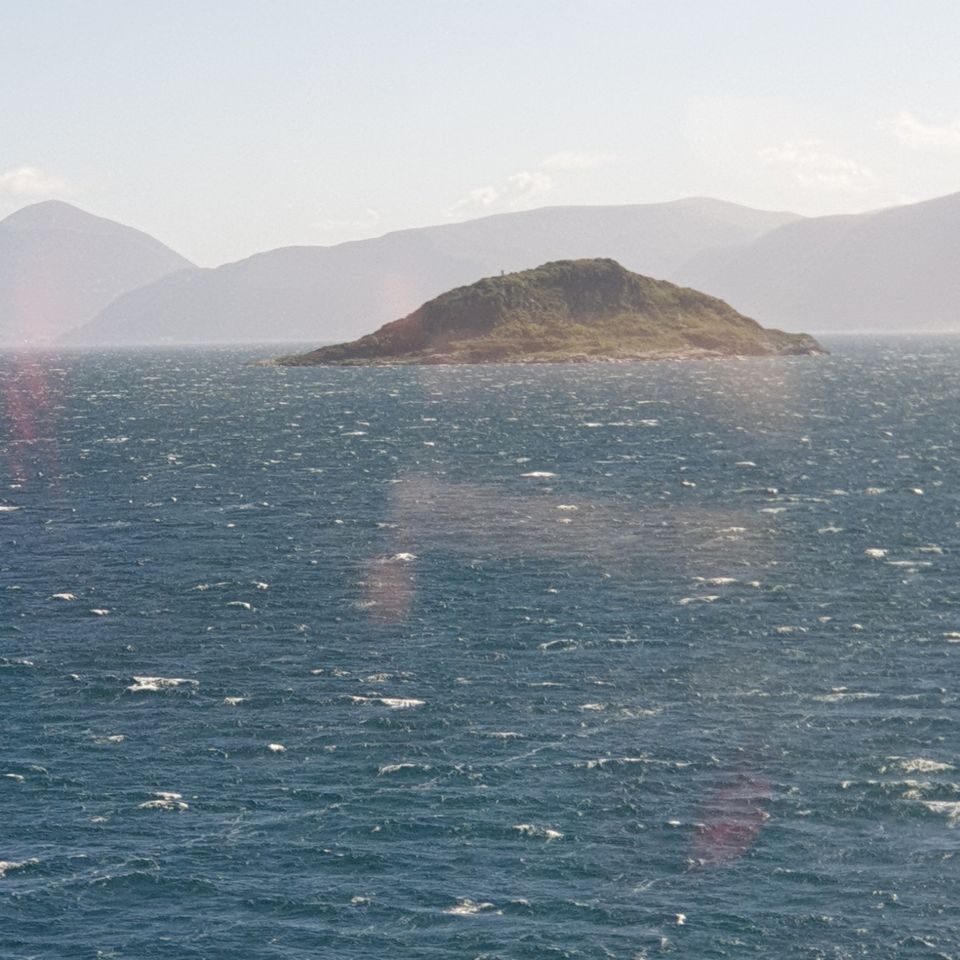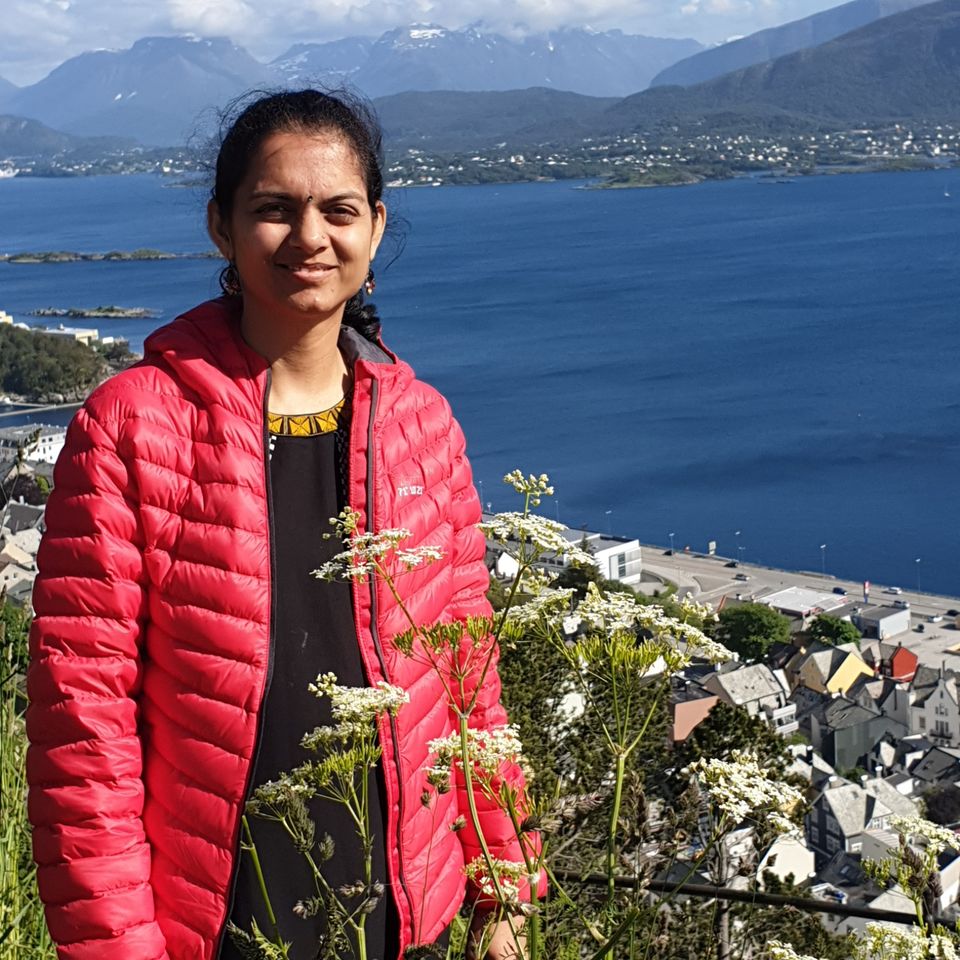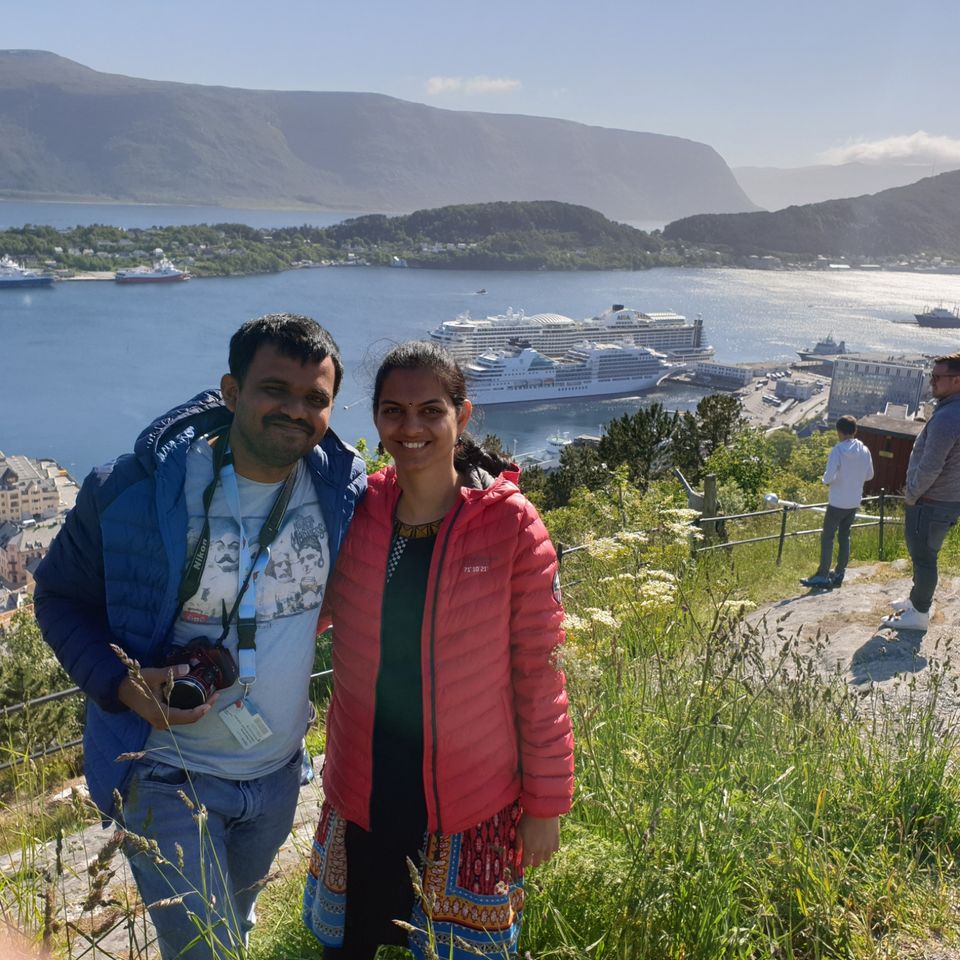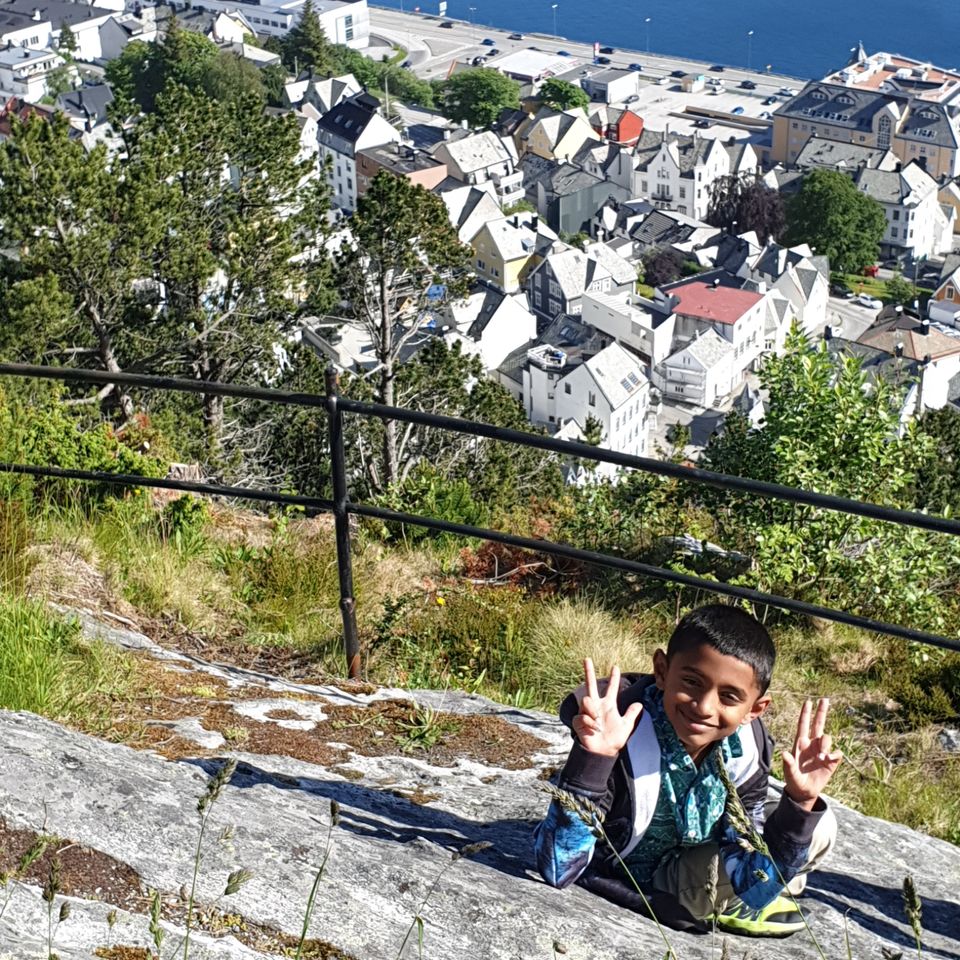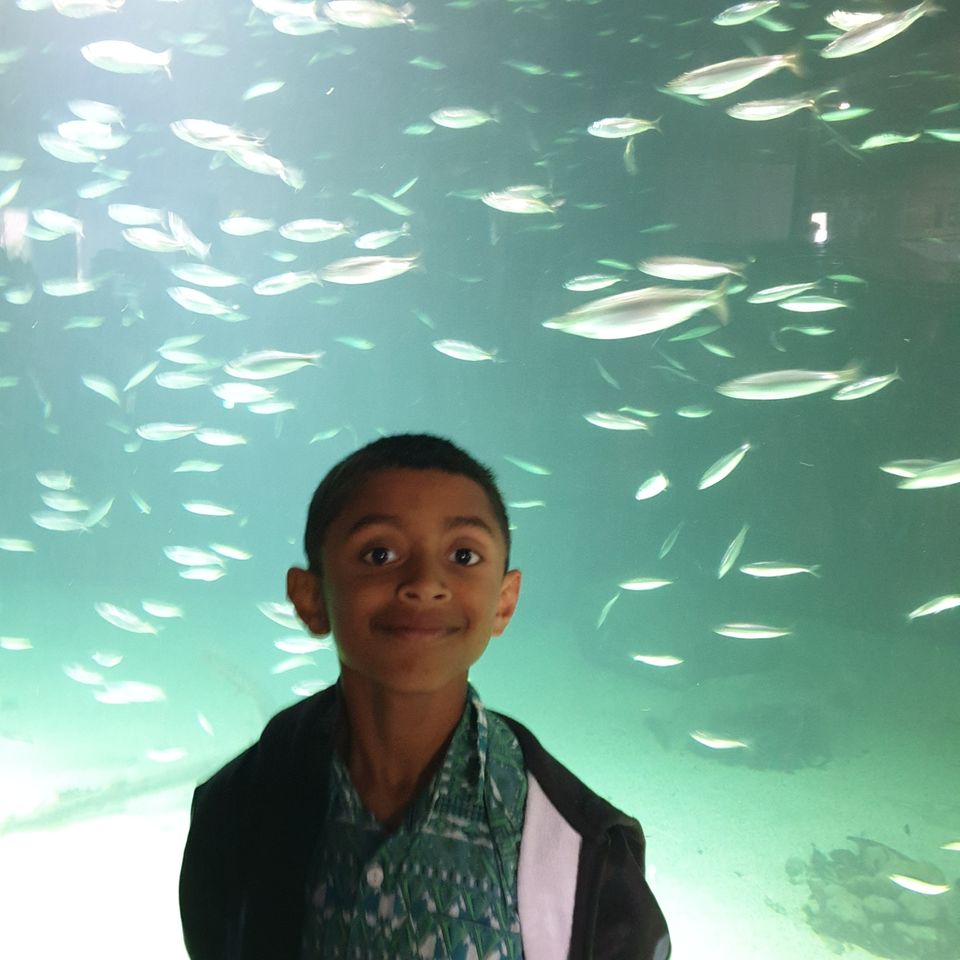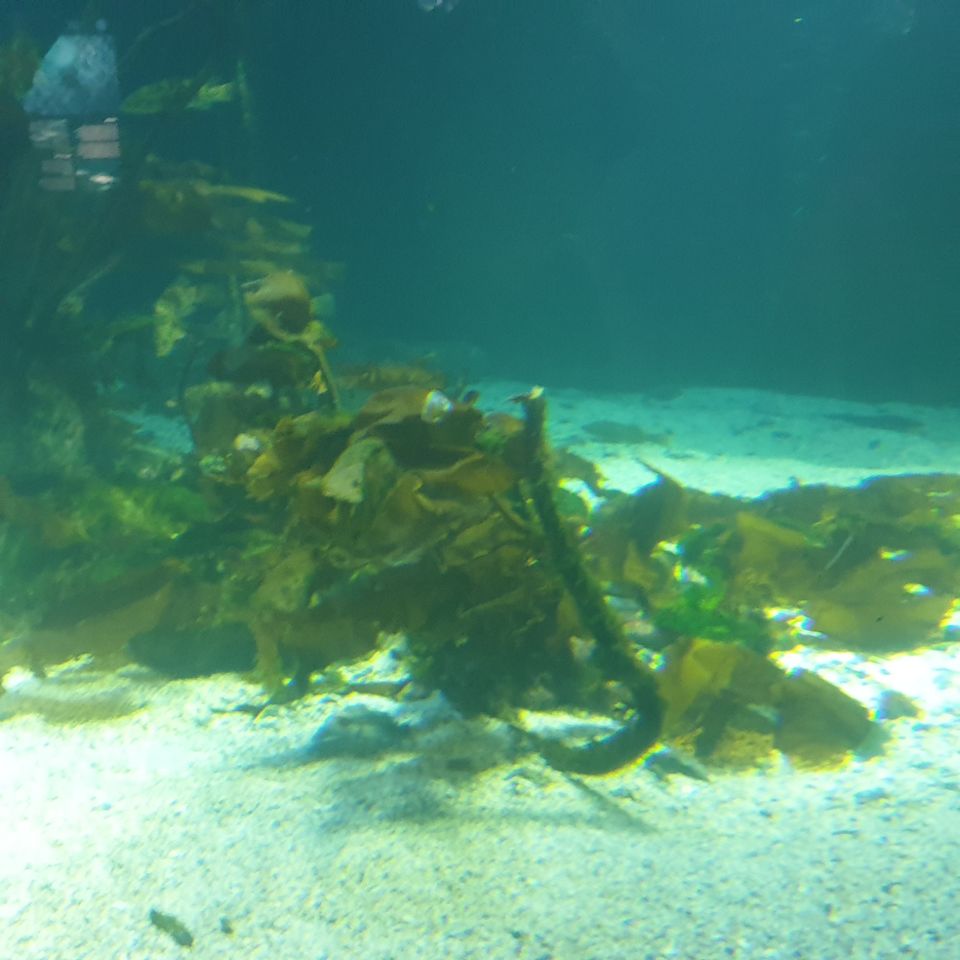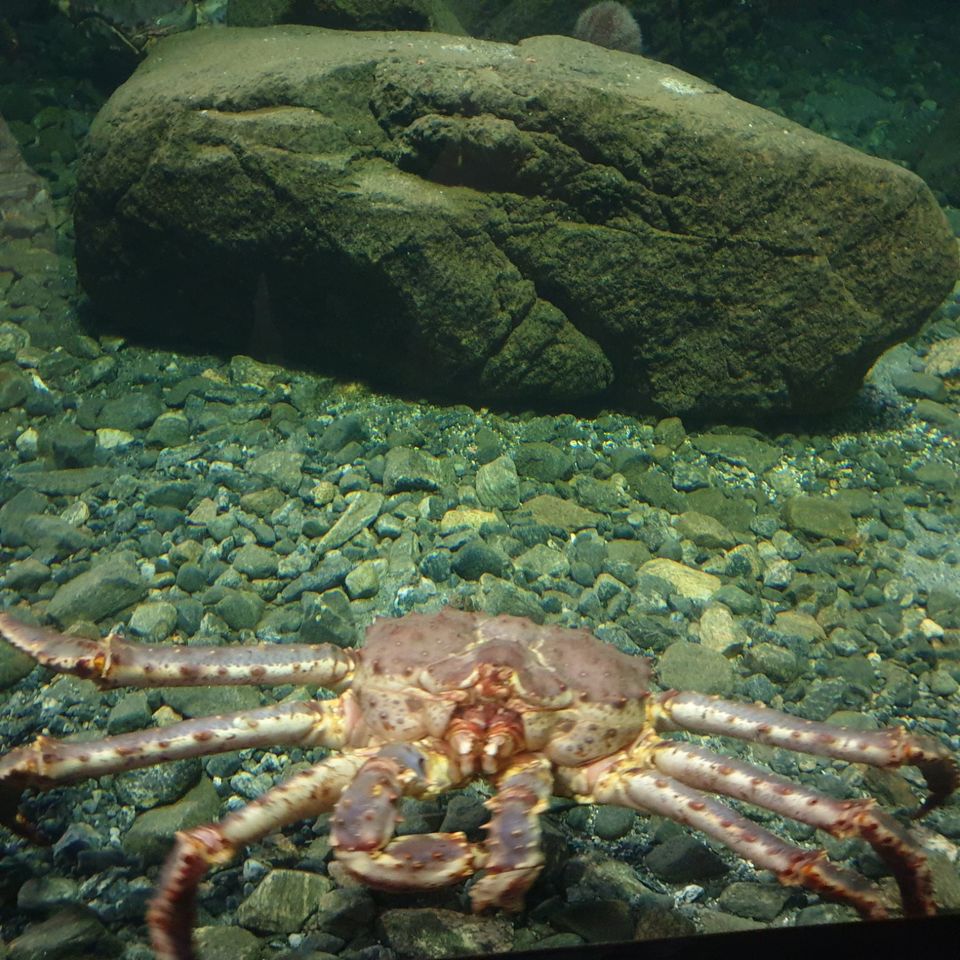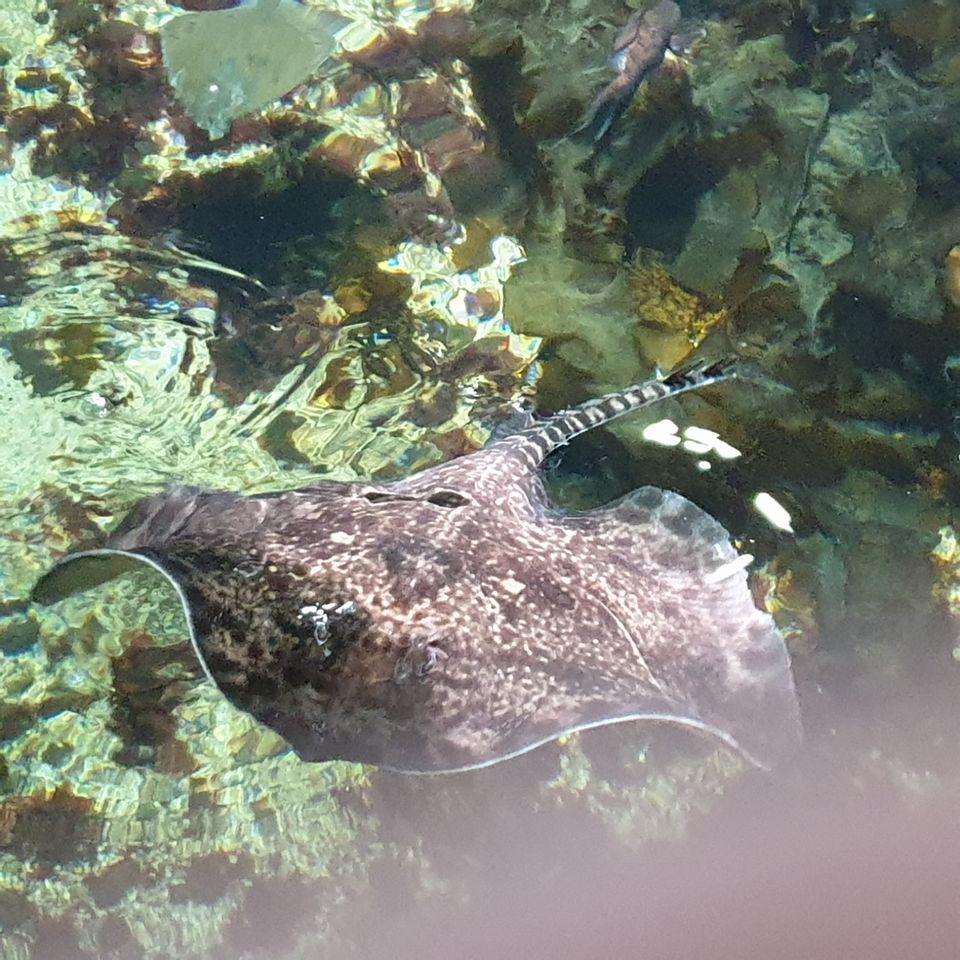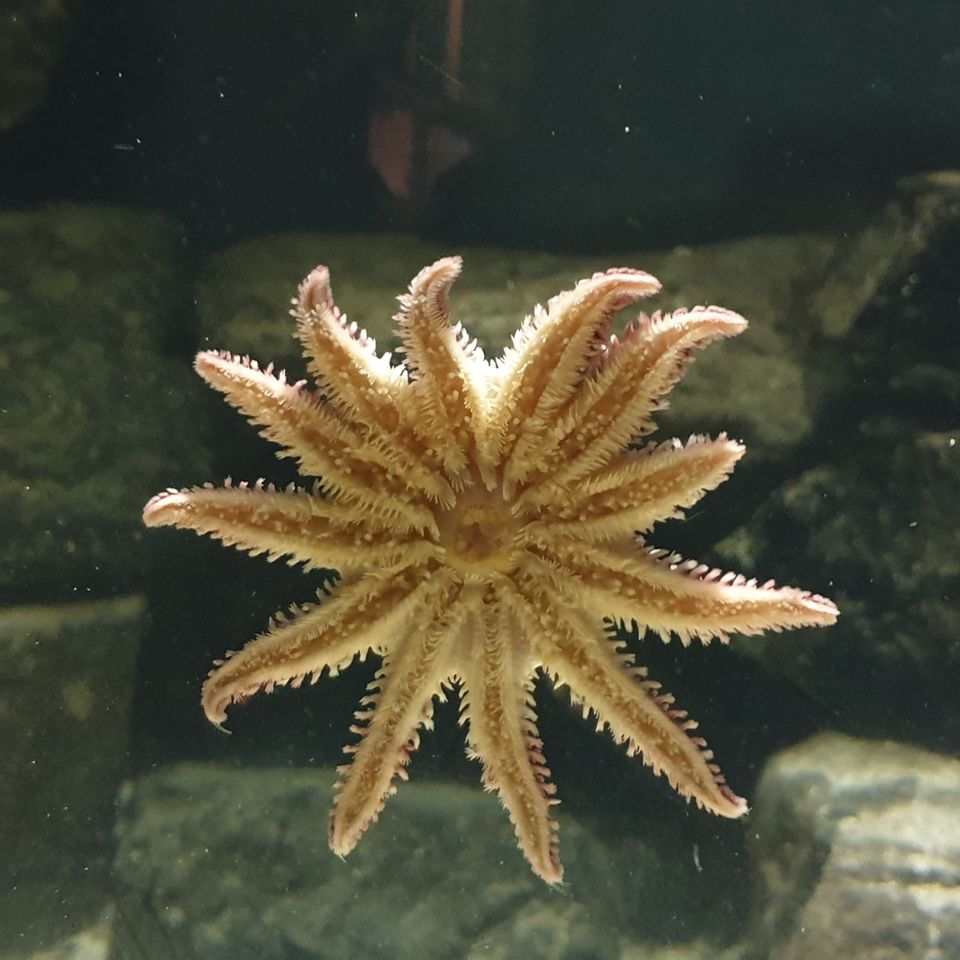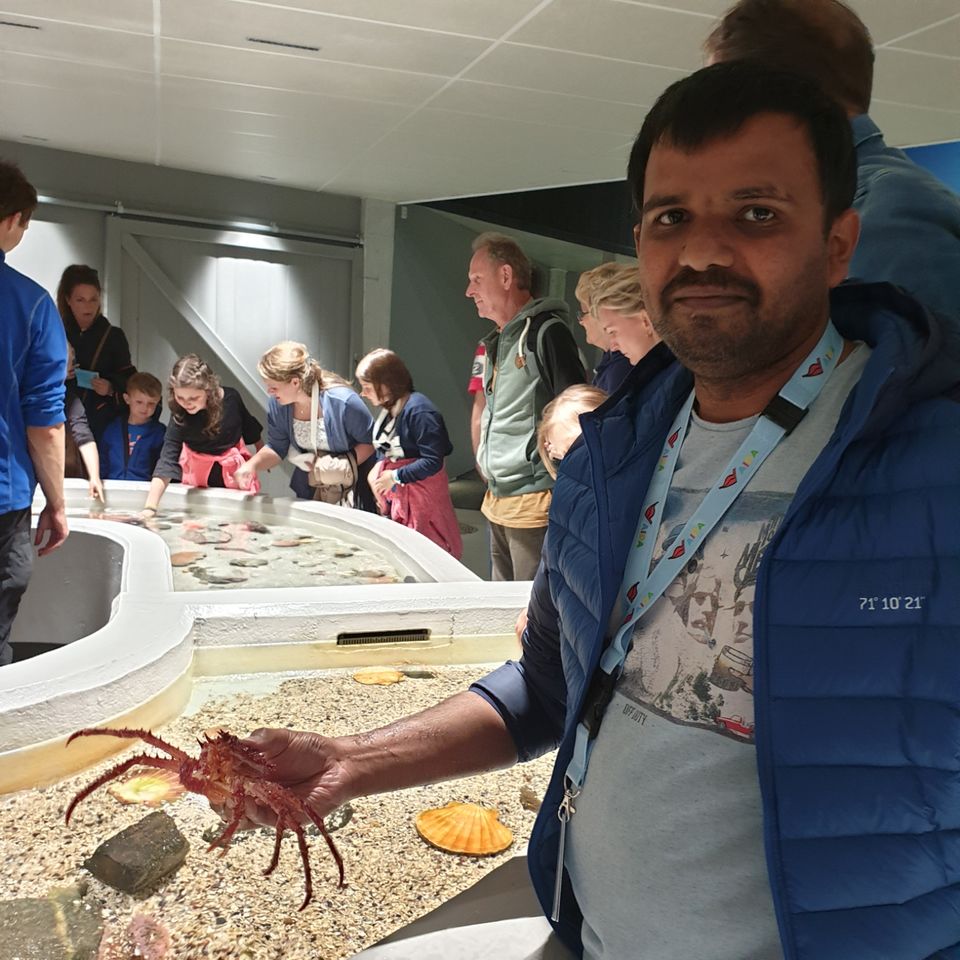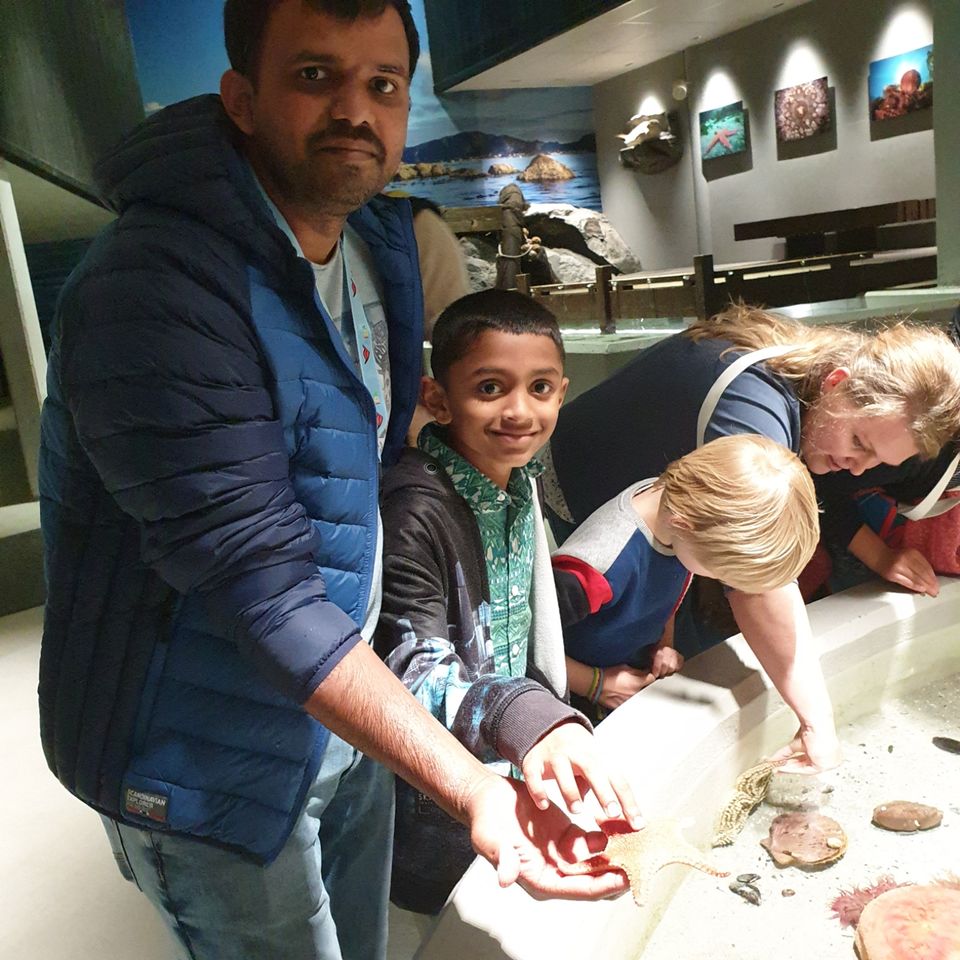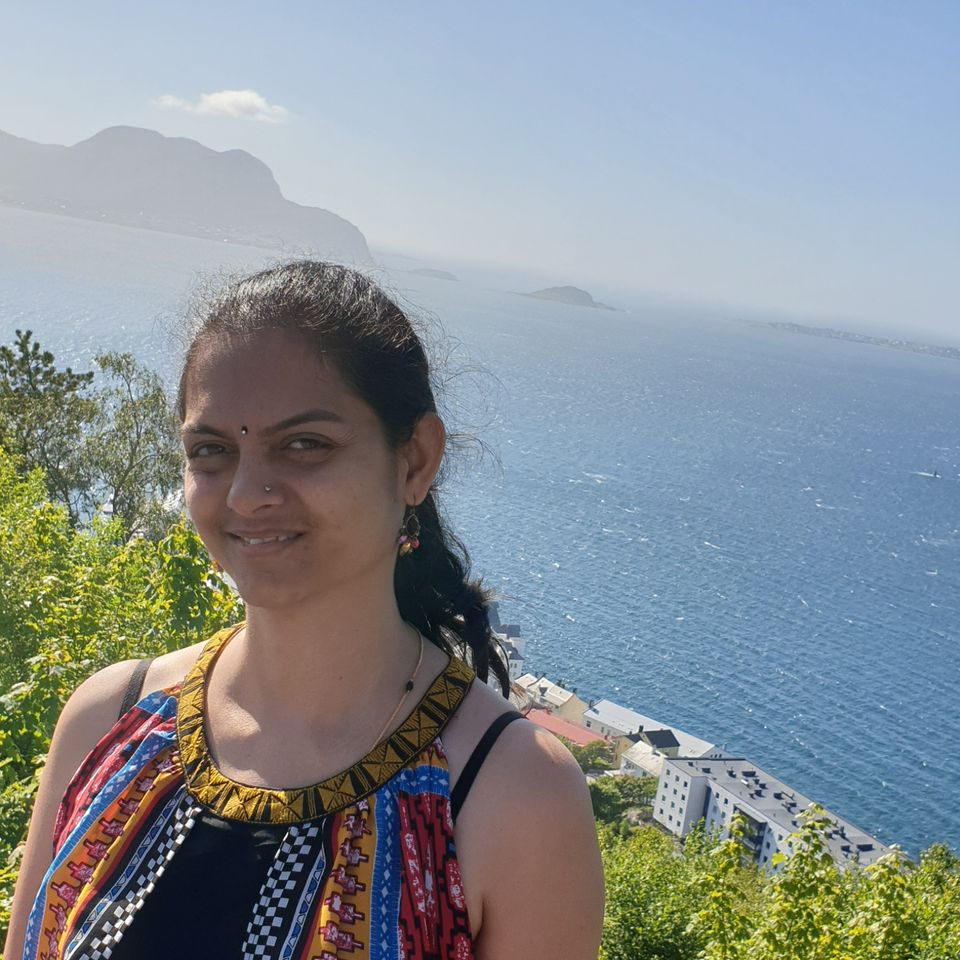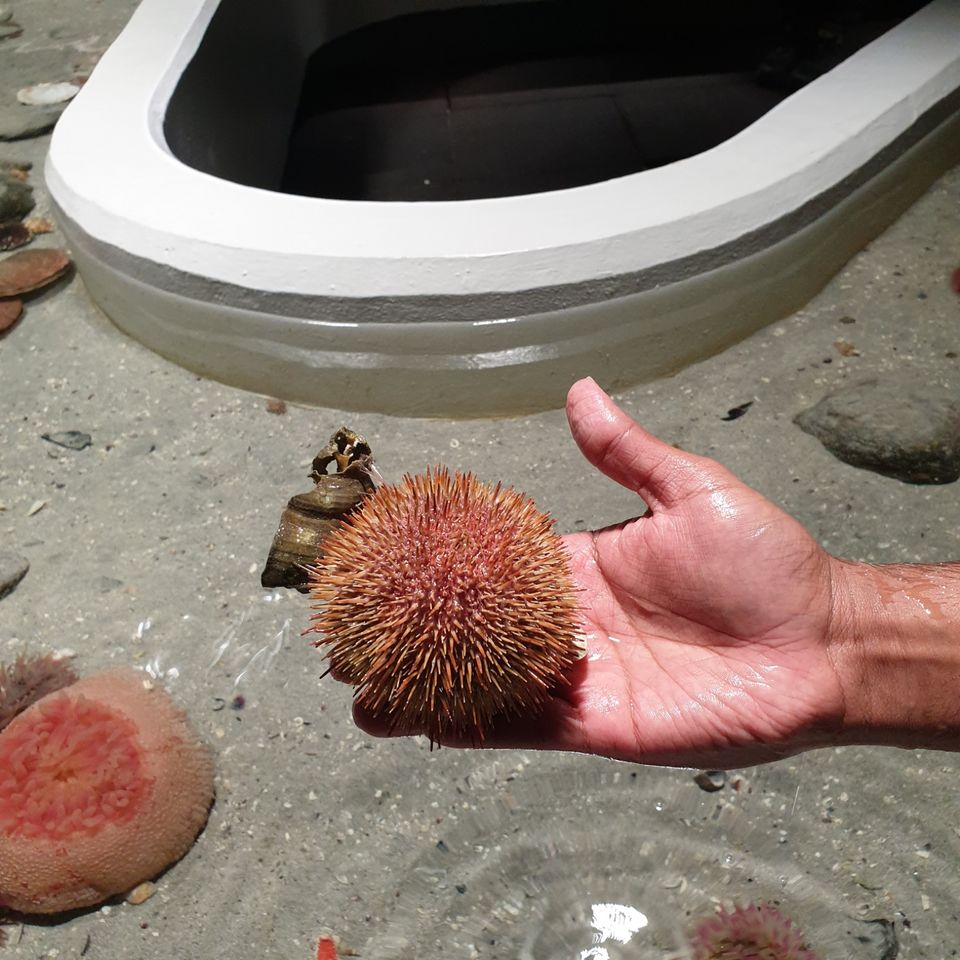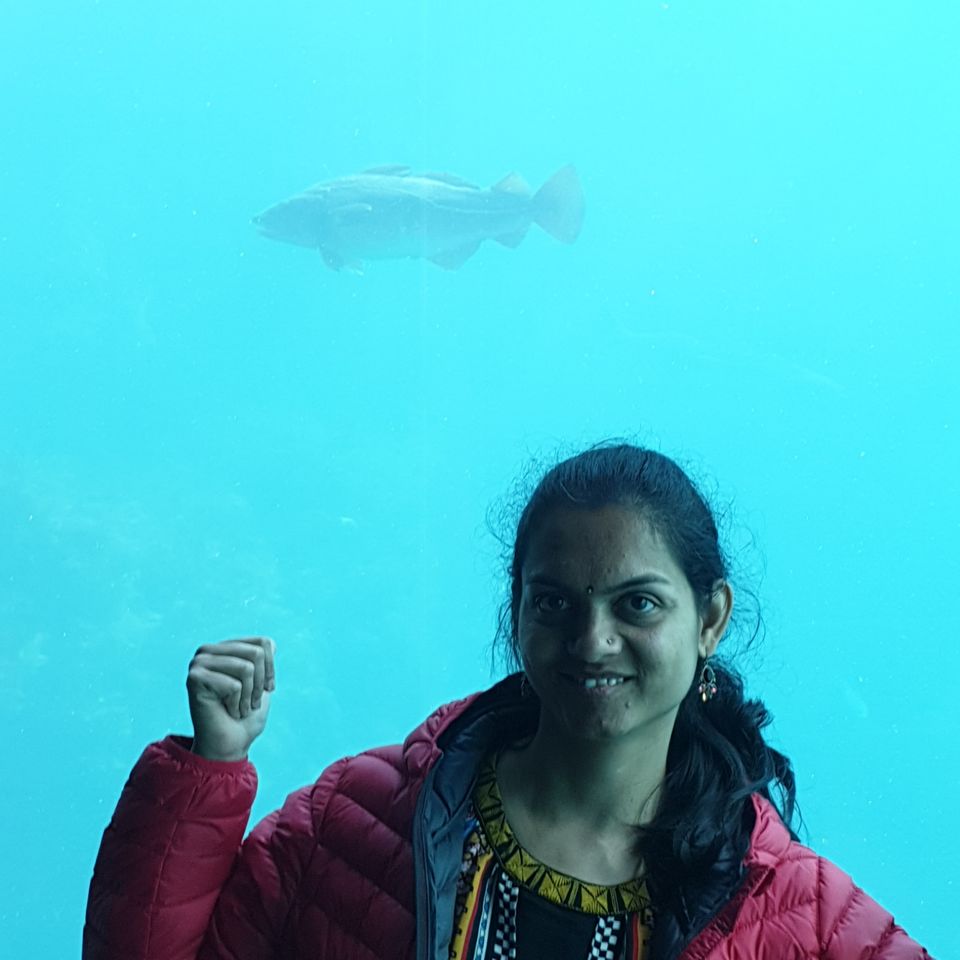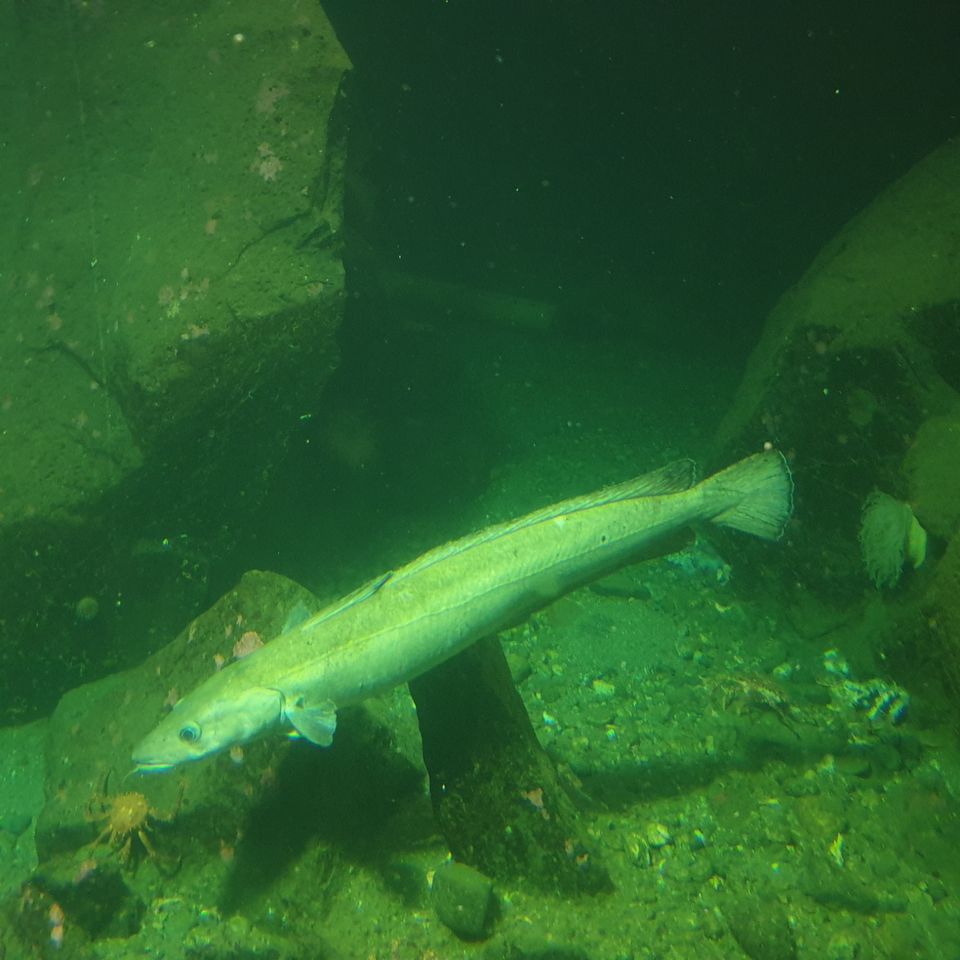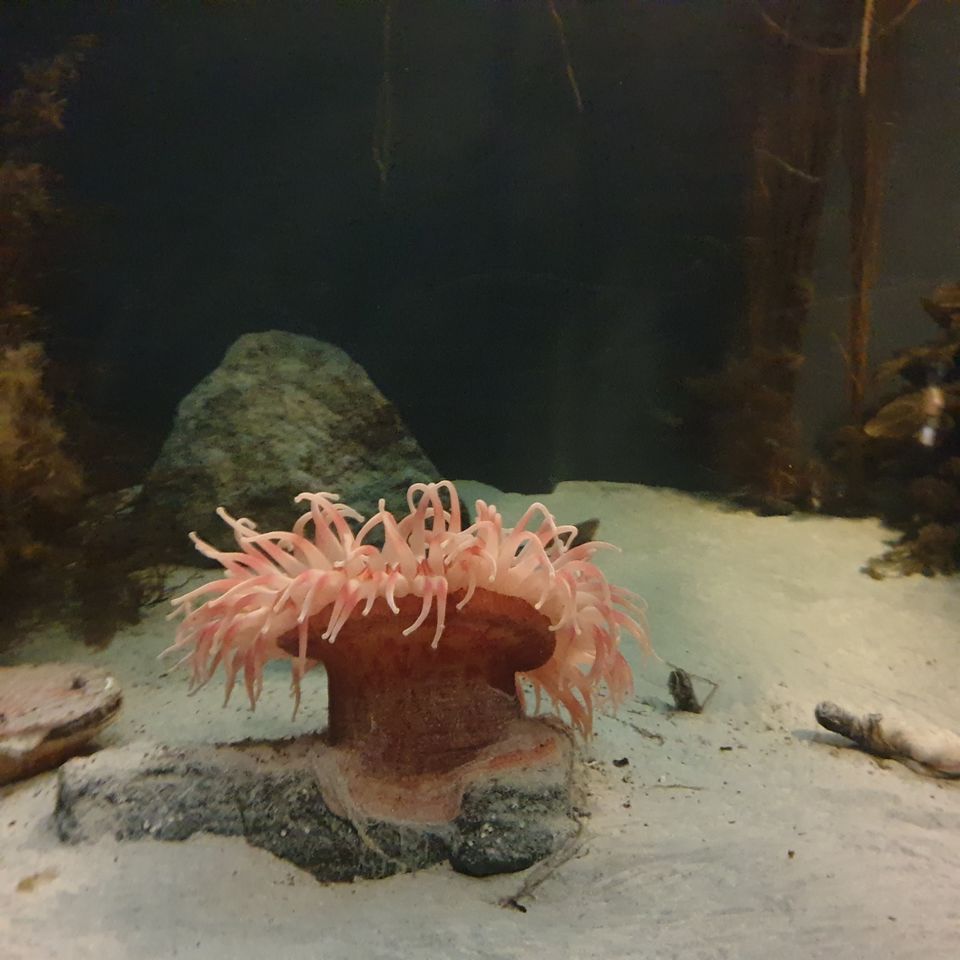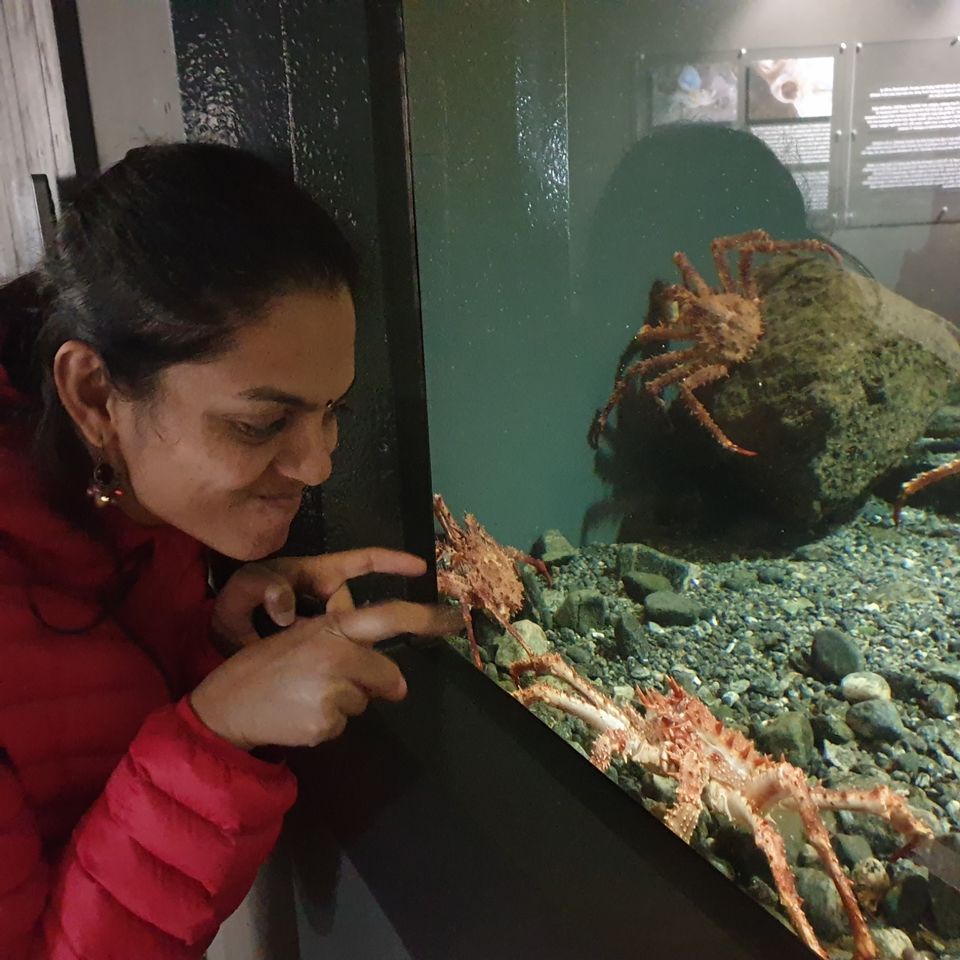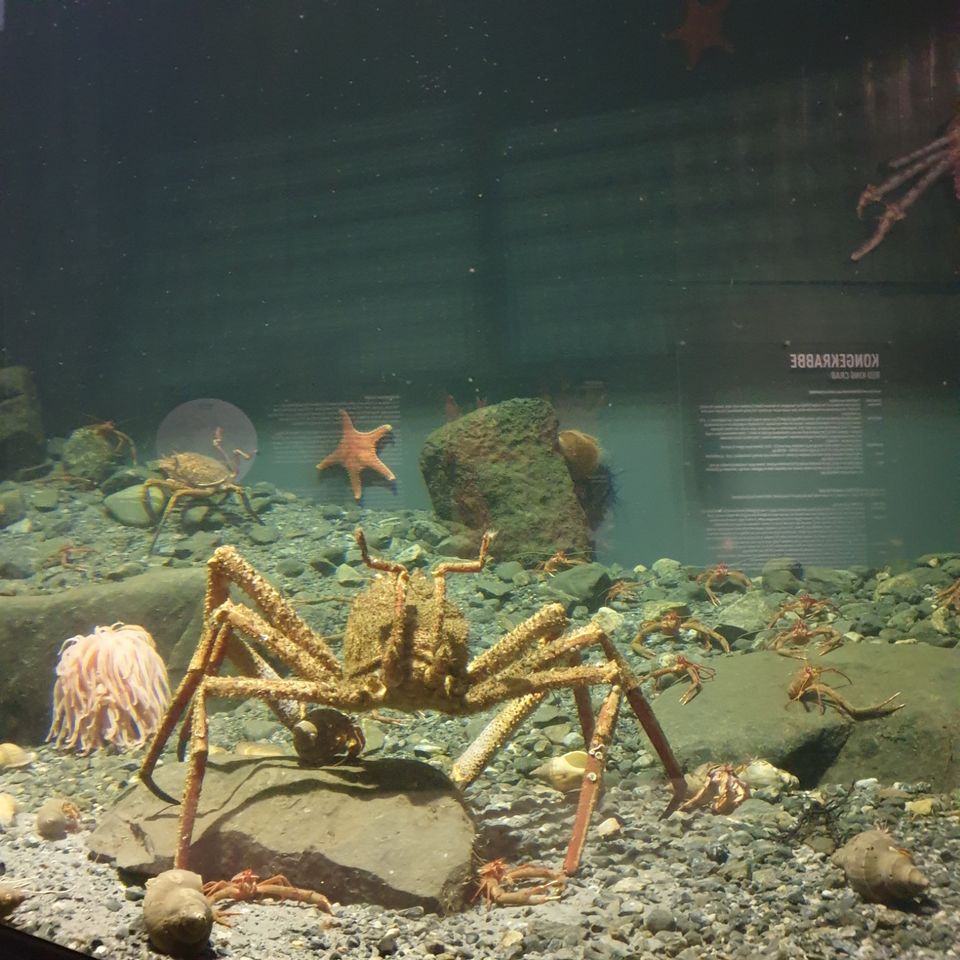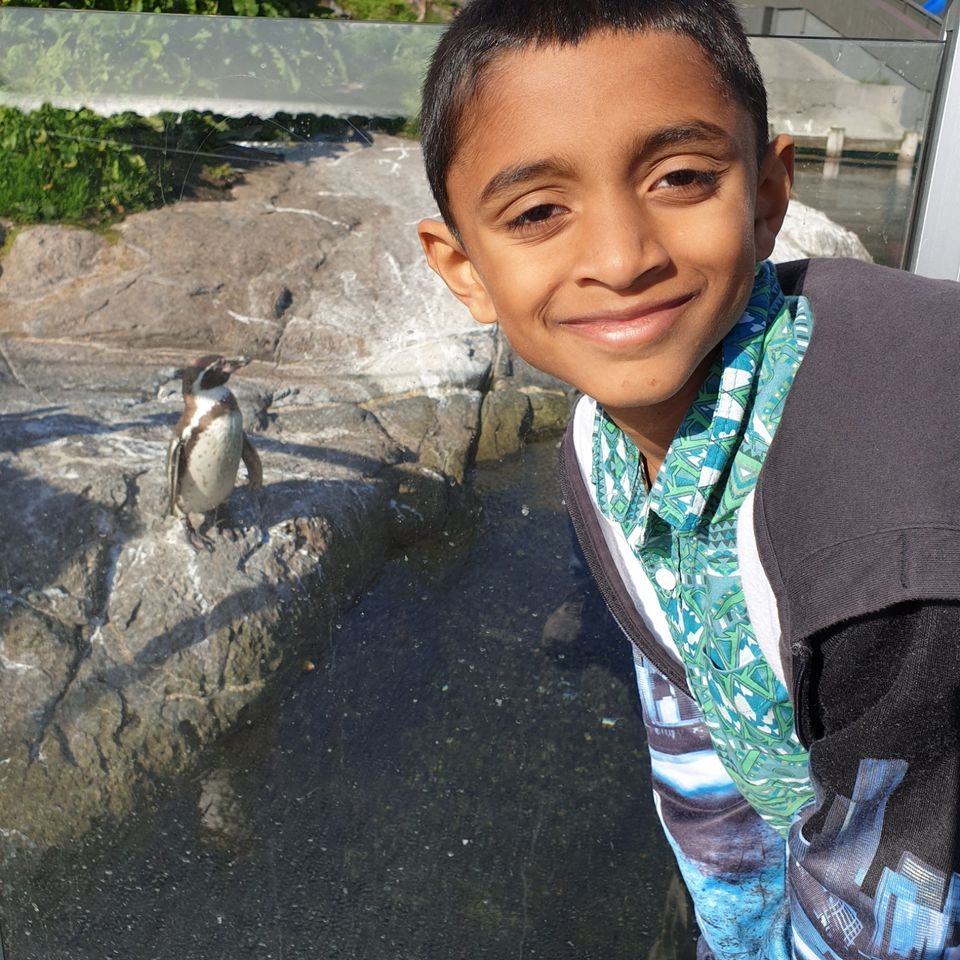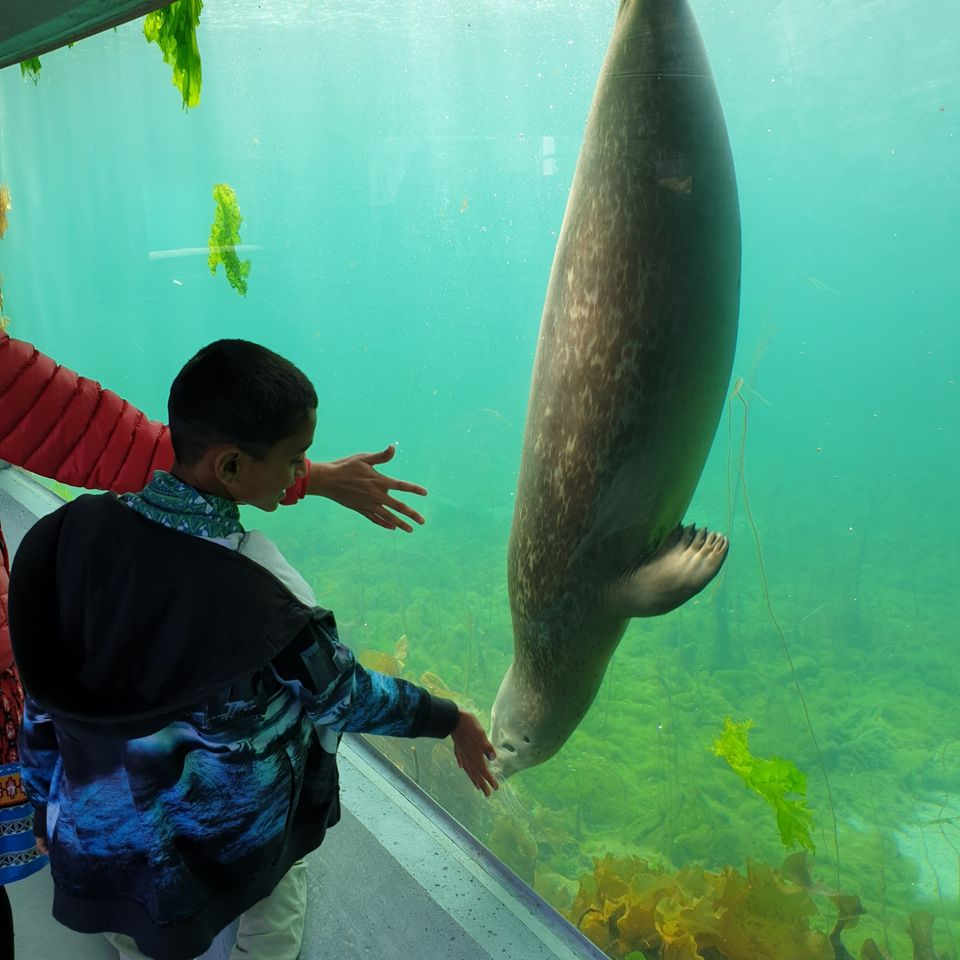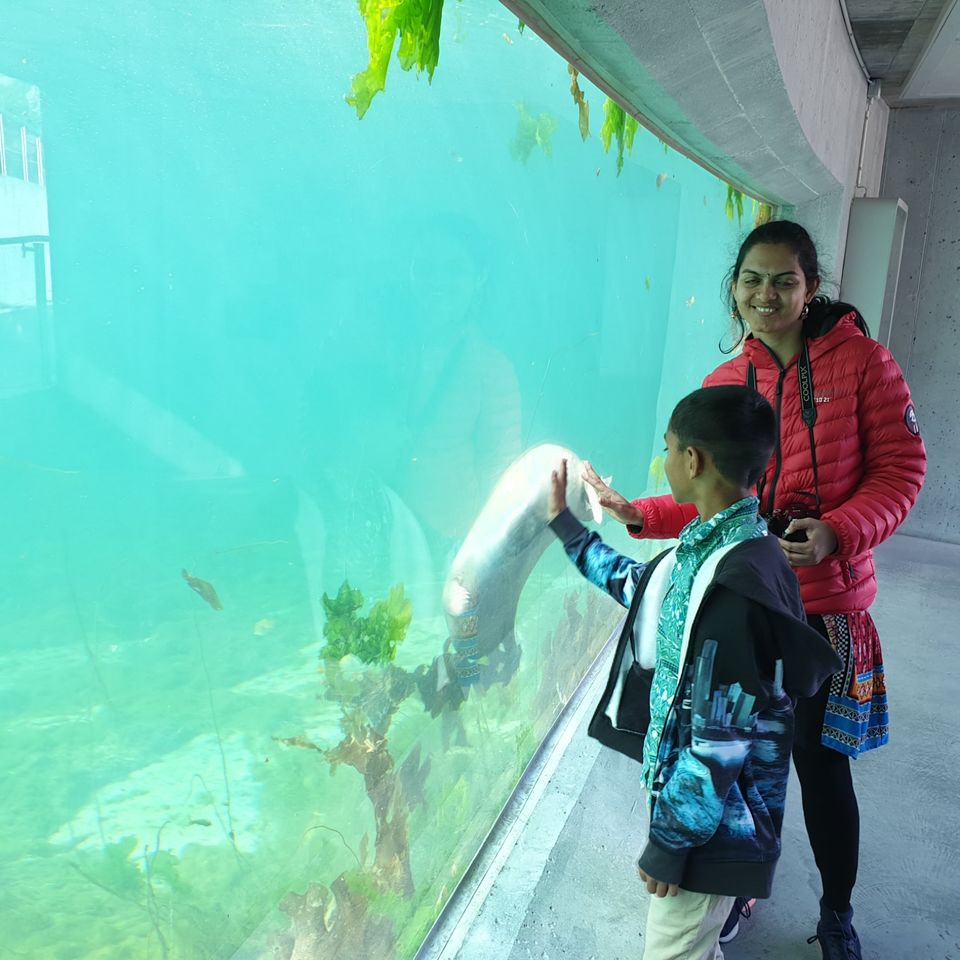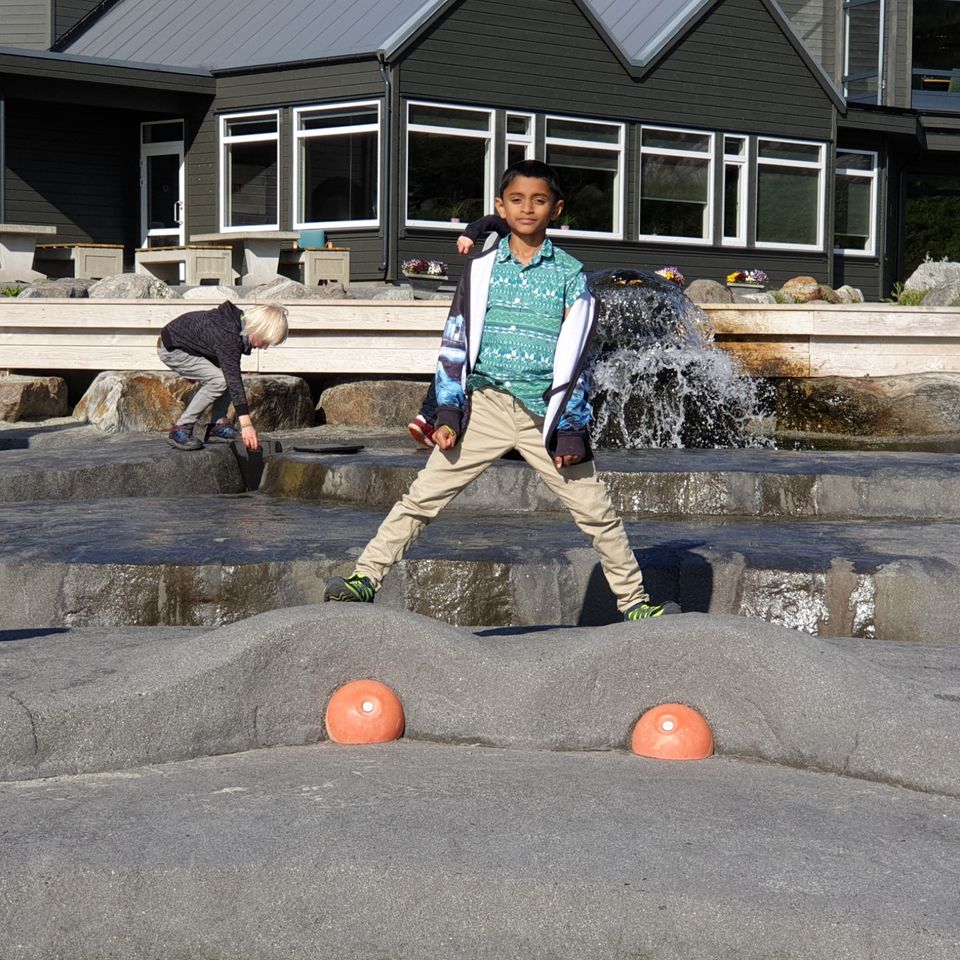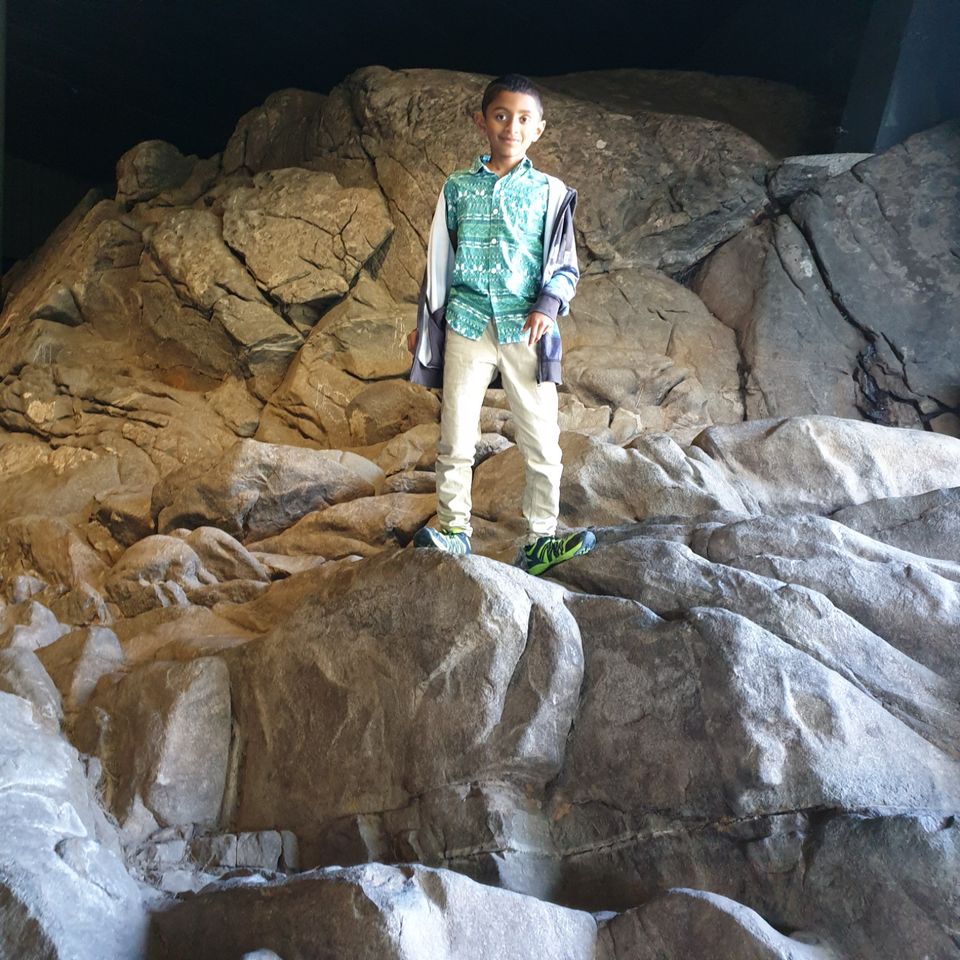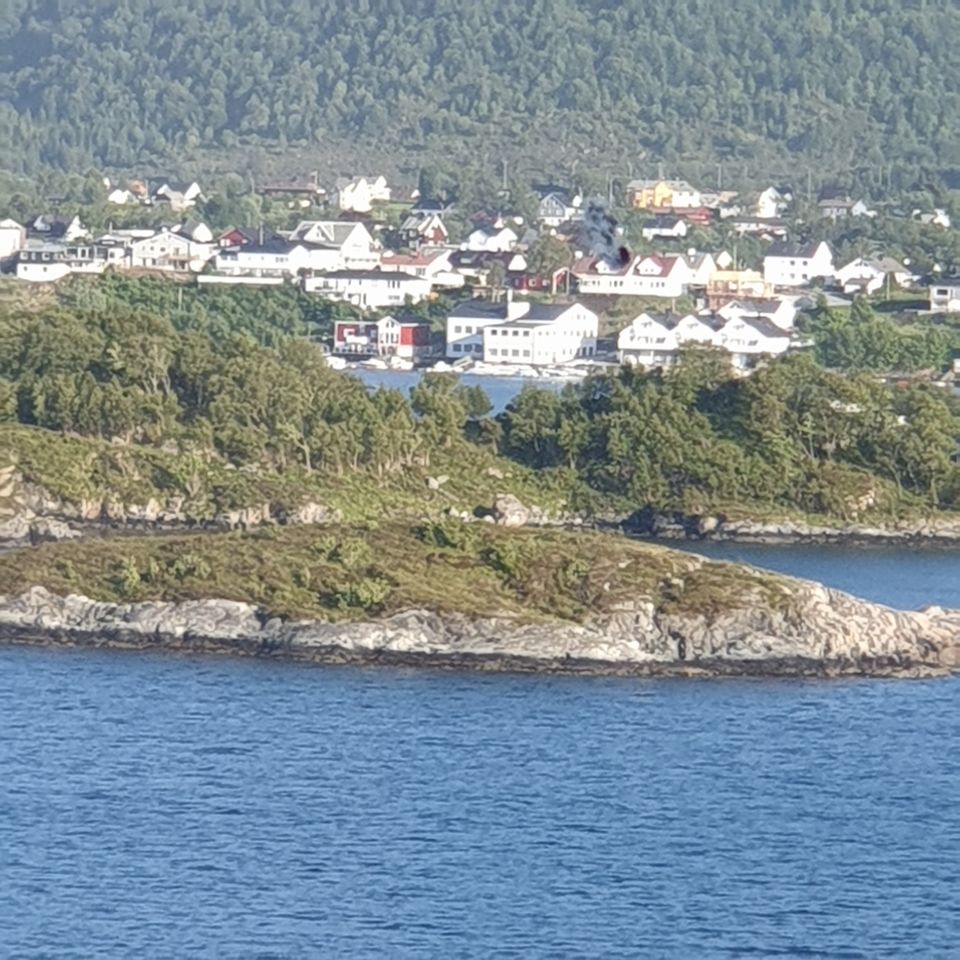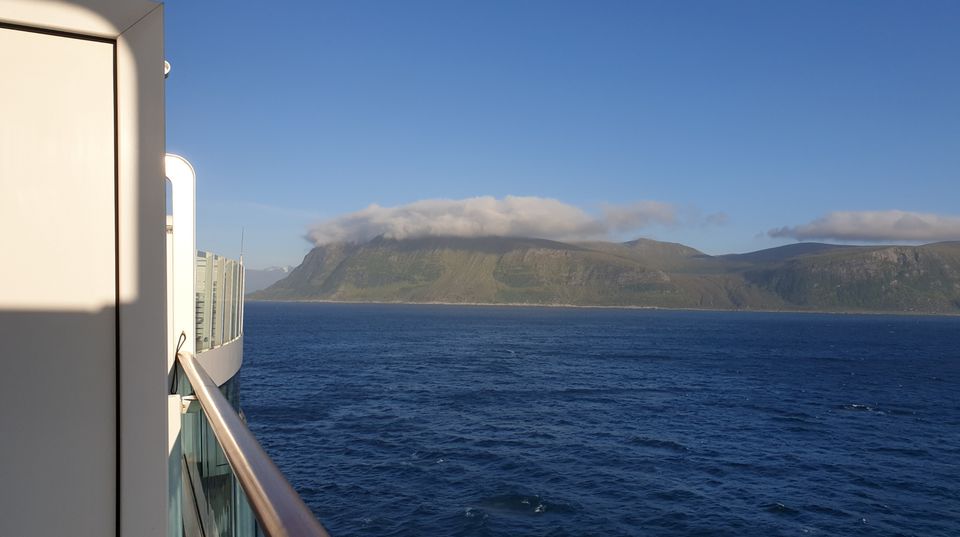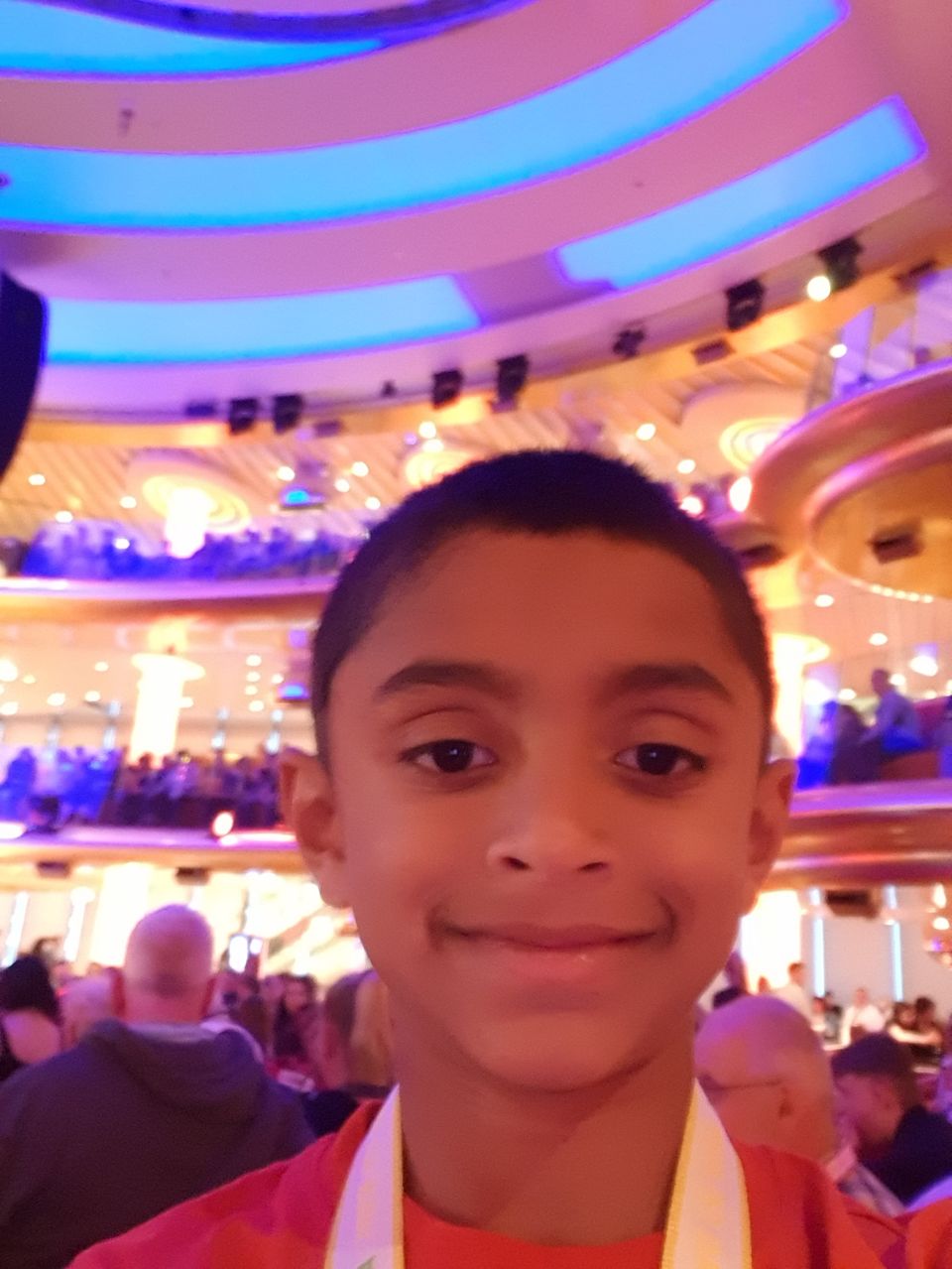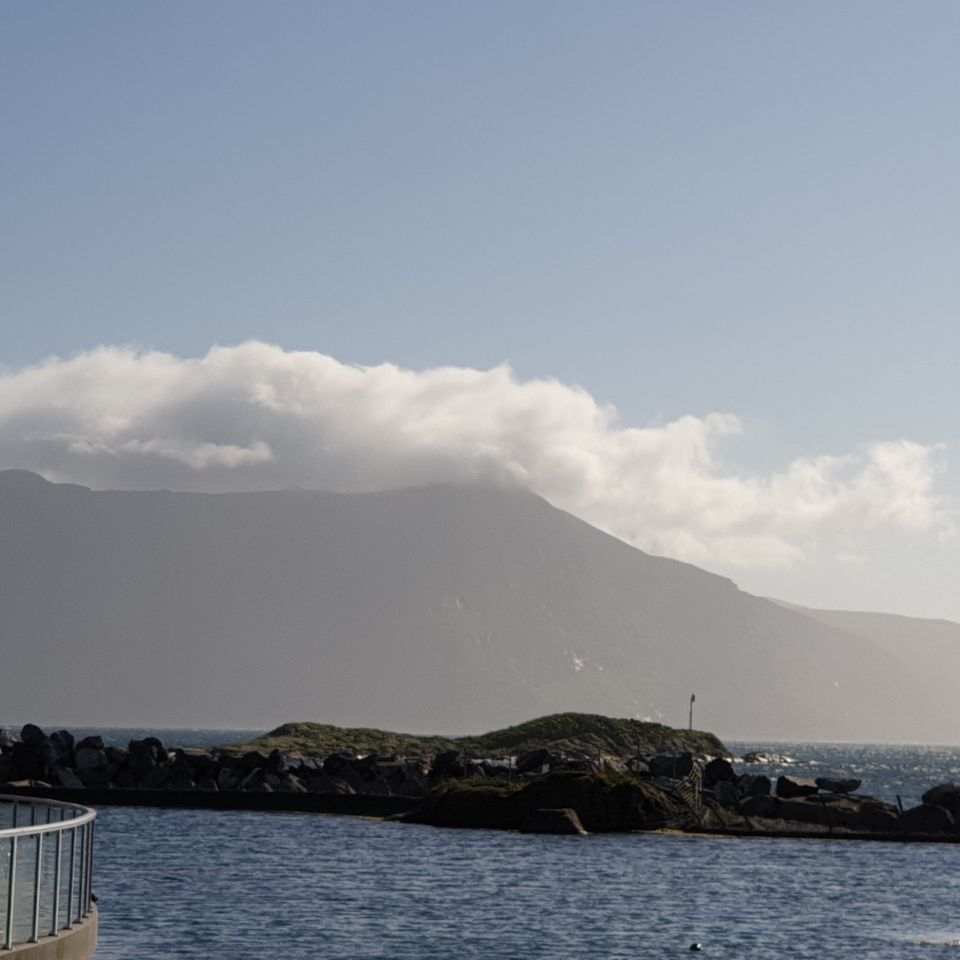 Nordfjordeid sightseeing:
Another cute beautiful coastal town. Here we had booked "Natur pur am Kjenndal Glatscher". As the name said, we visited Kjenndal Glacier. The road trip to this Glacier was awesome. Every landscape for us was different and we were wonder stuck with this beauty. The tour also had short boat ride which was scenic and relaxing. Waffles with cream before this boat ride in the restaurant was also yummy.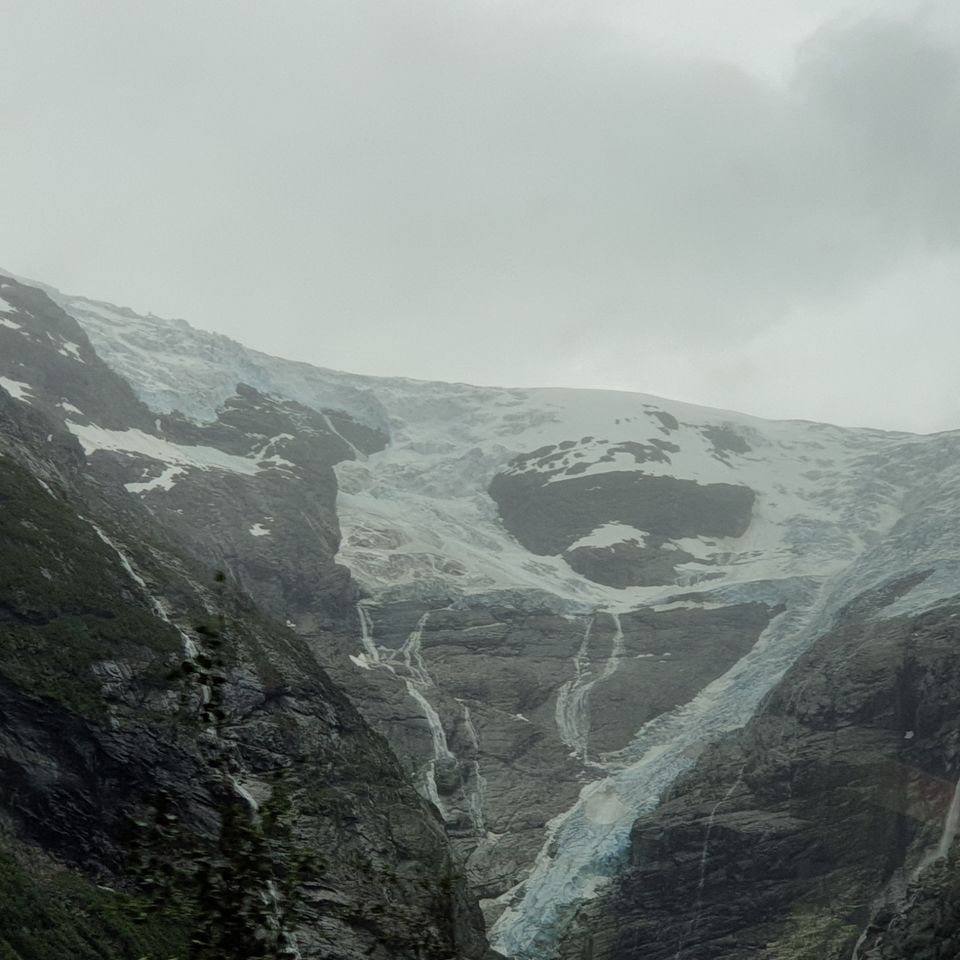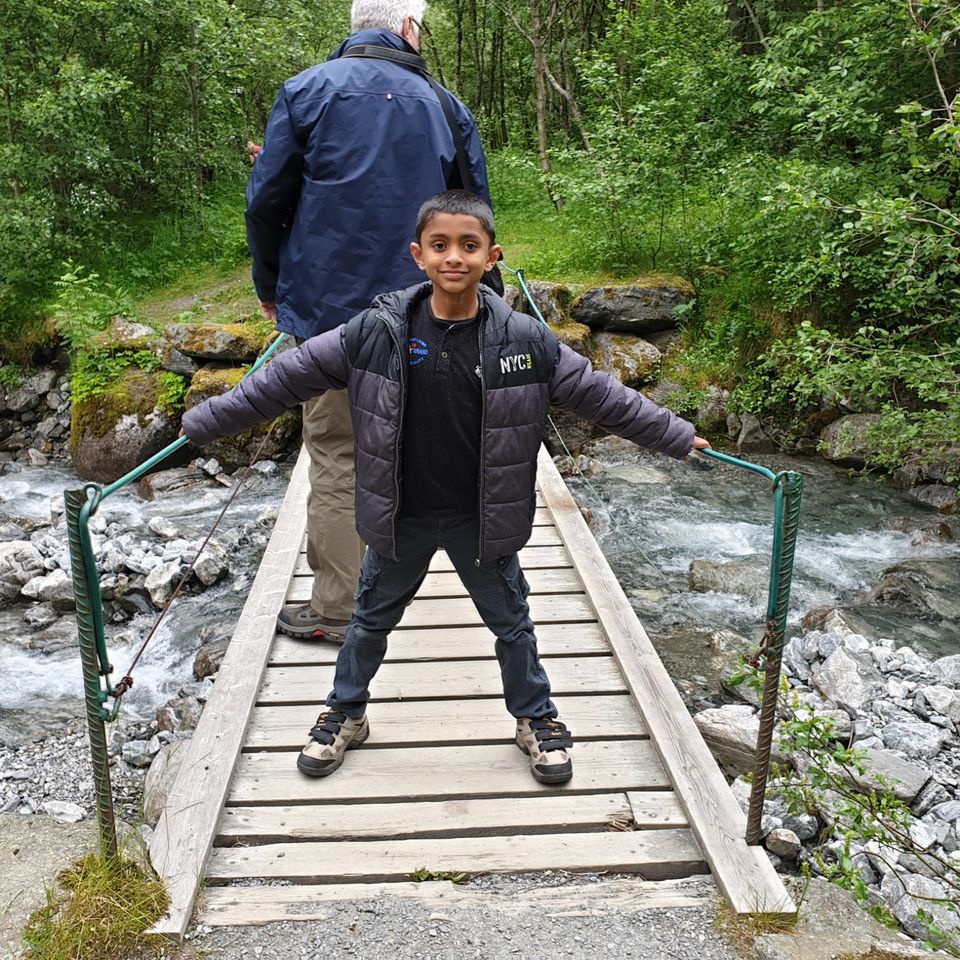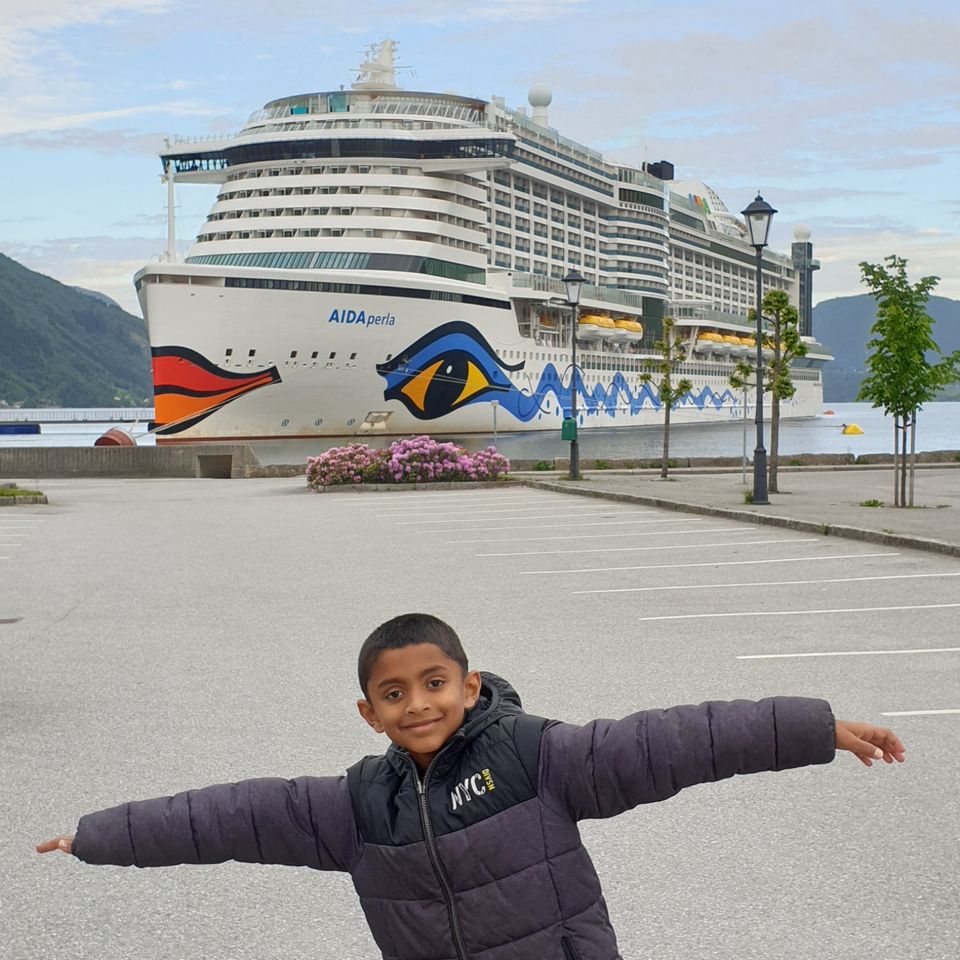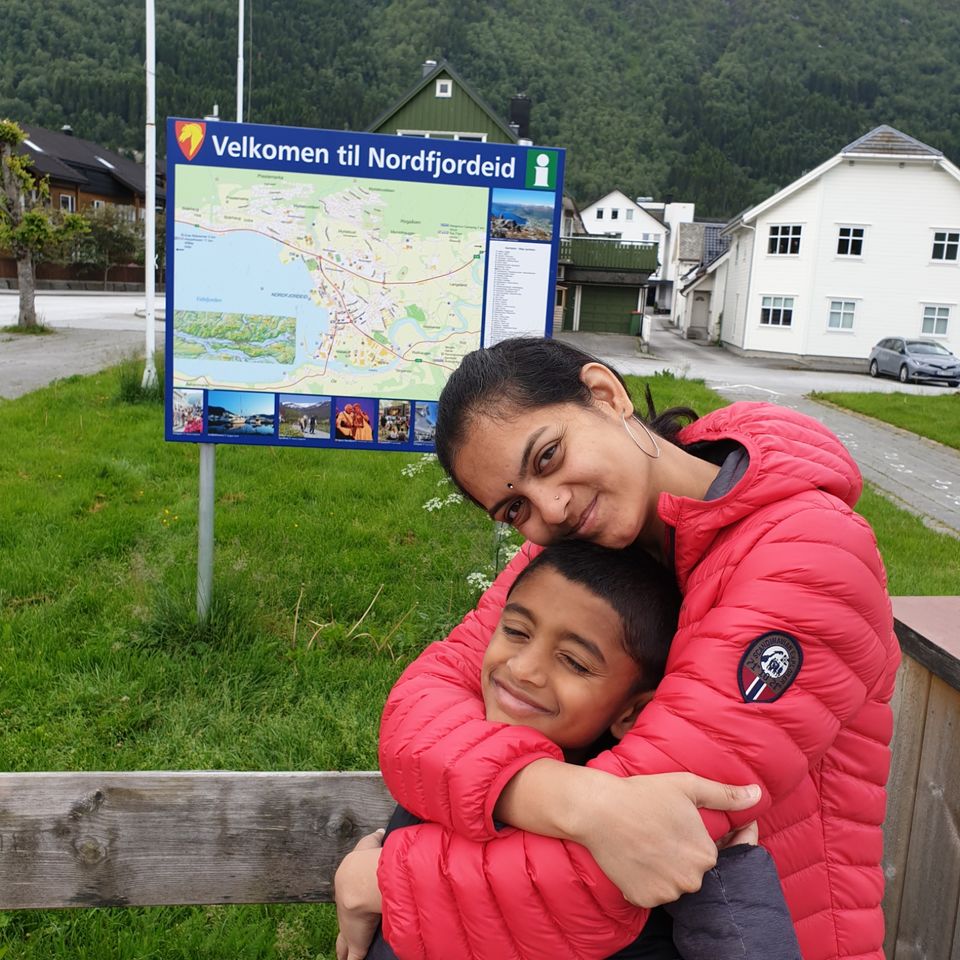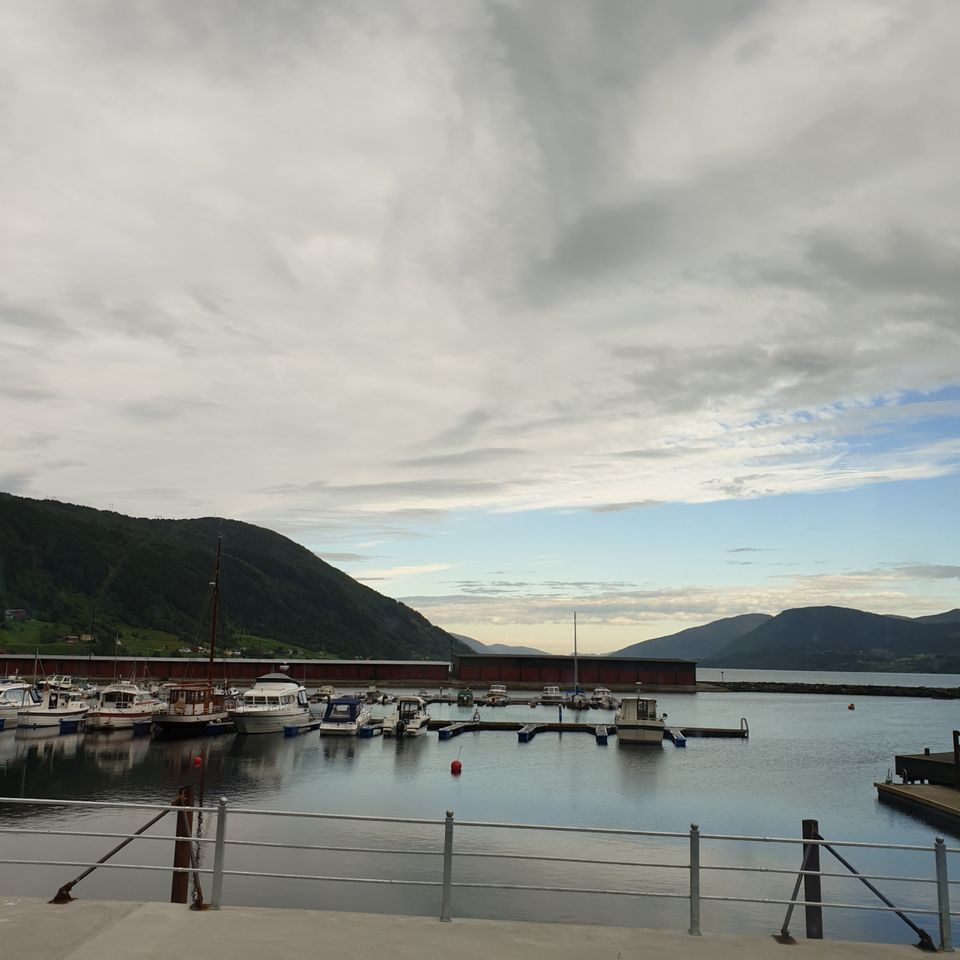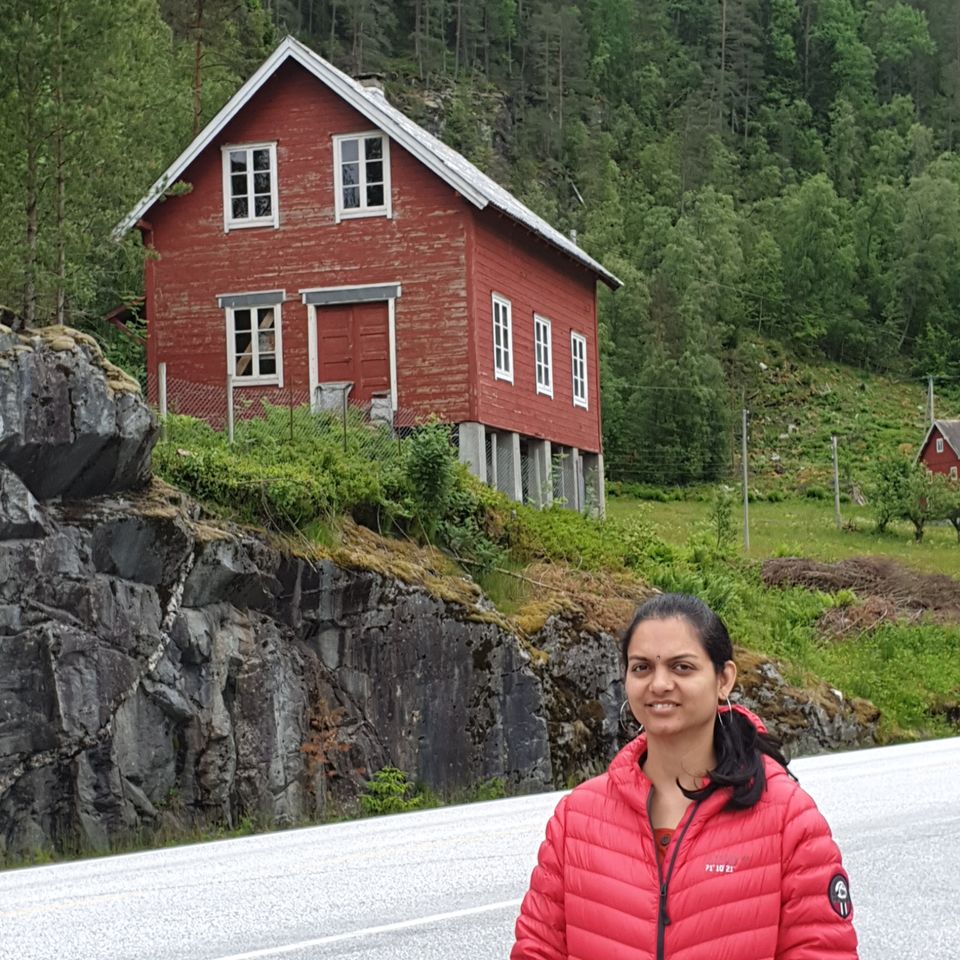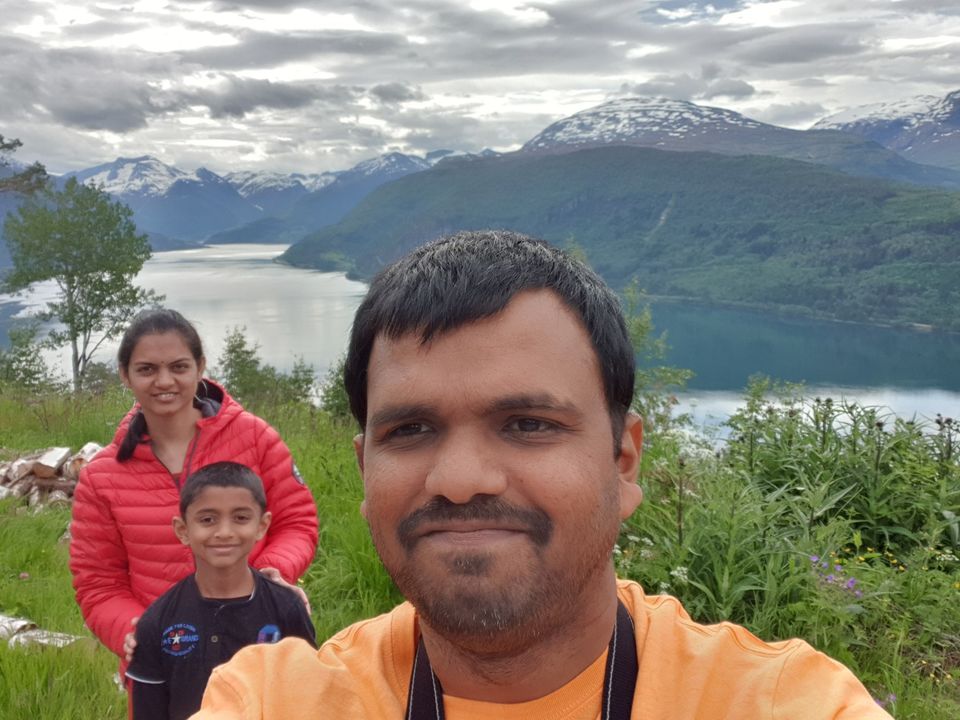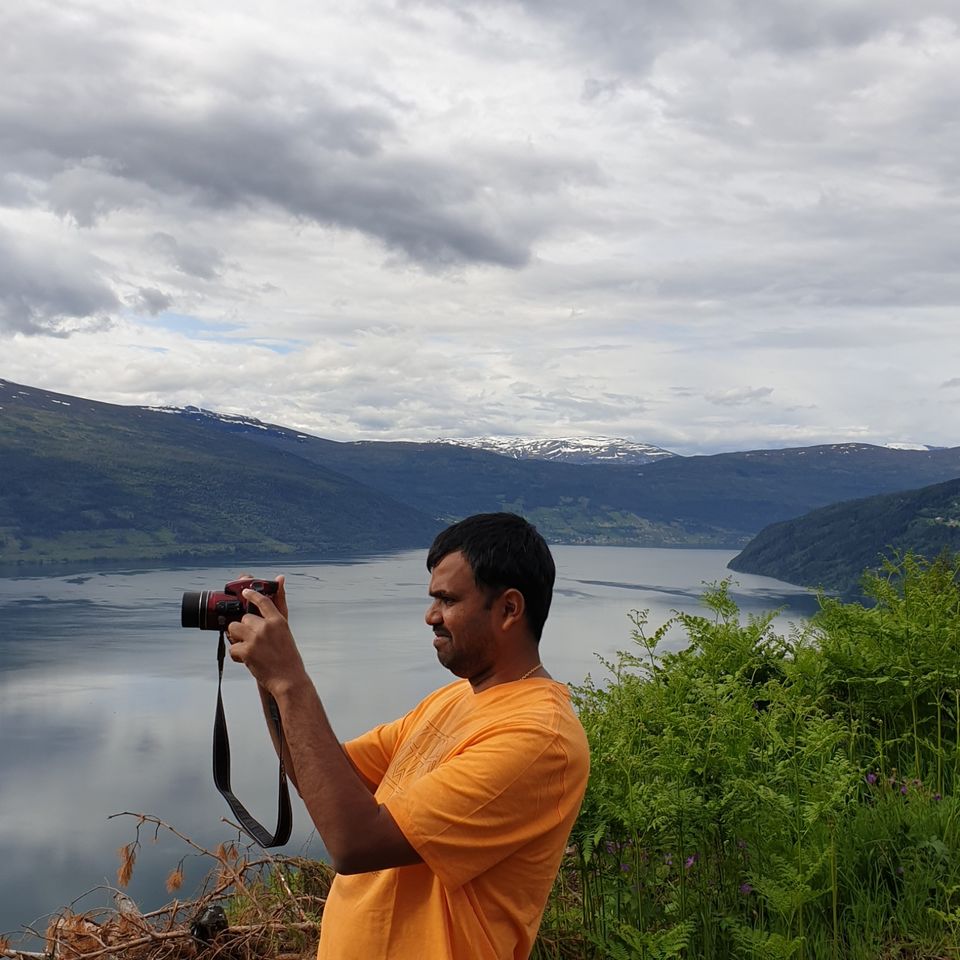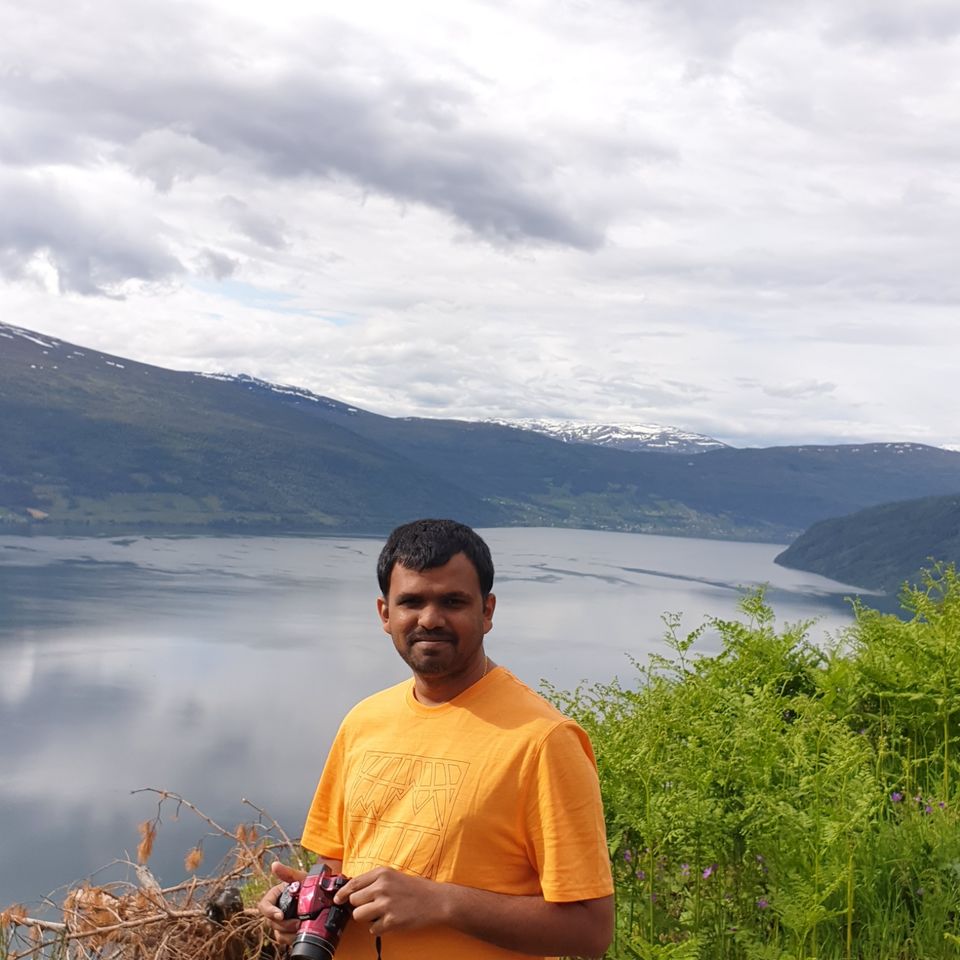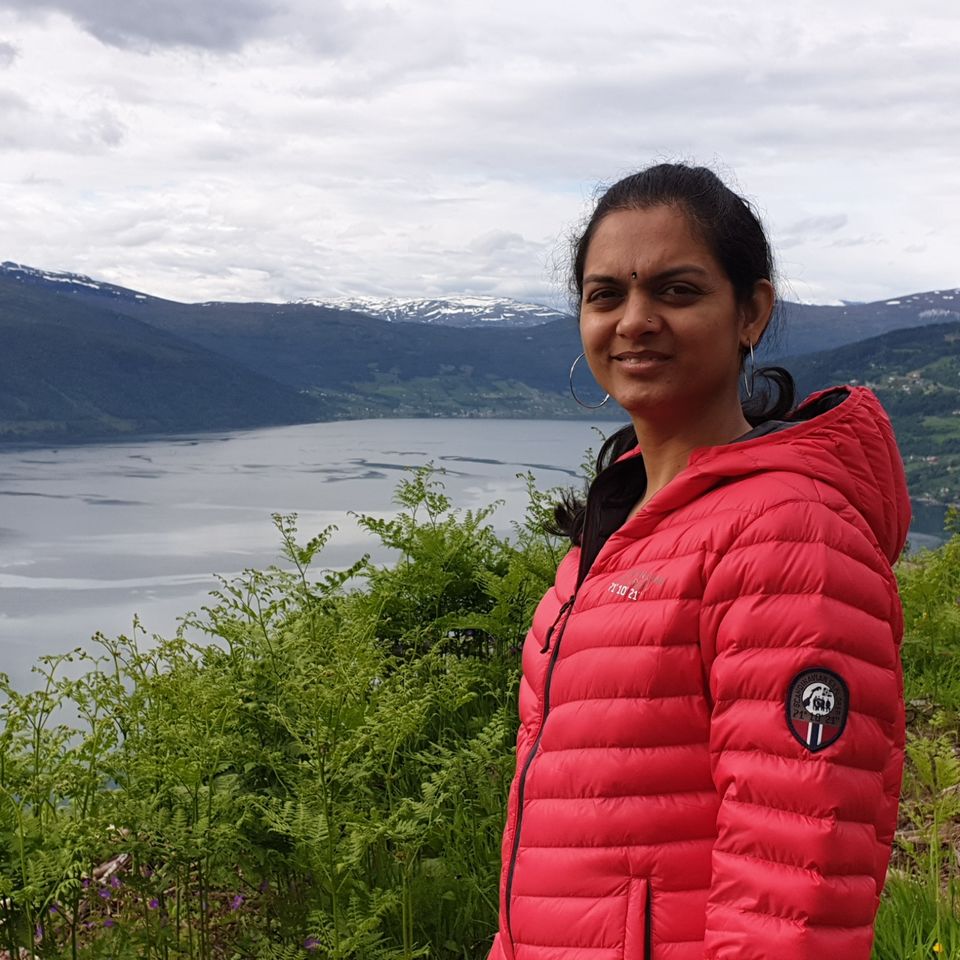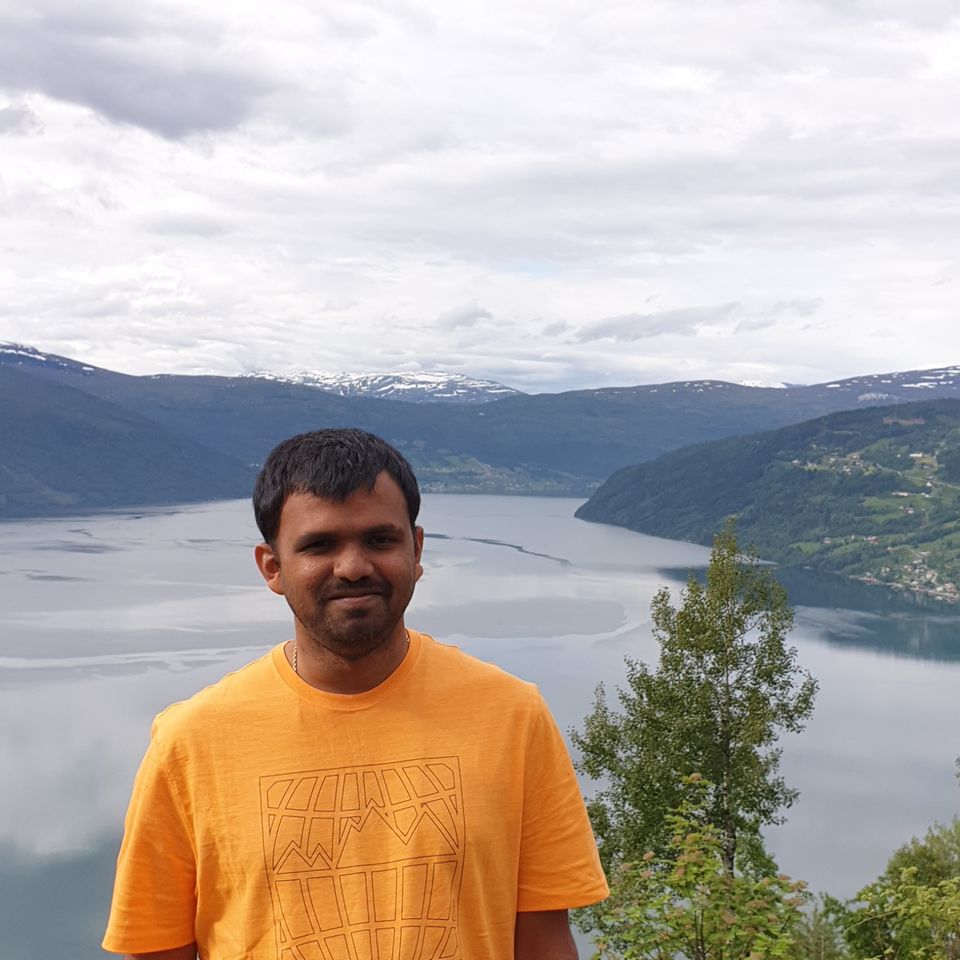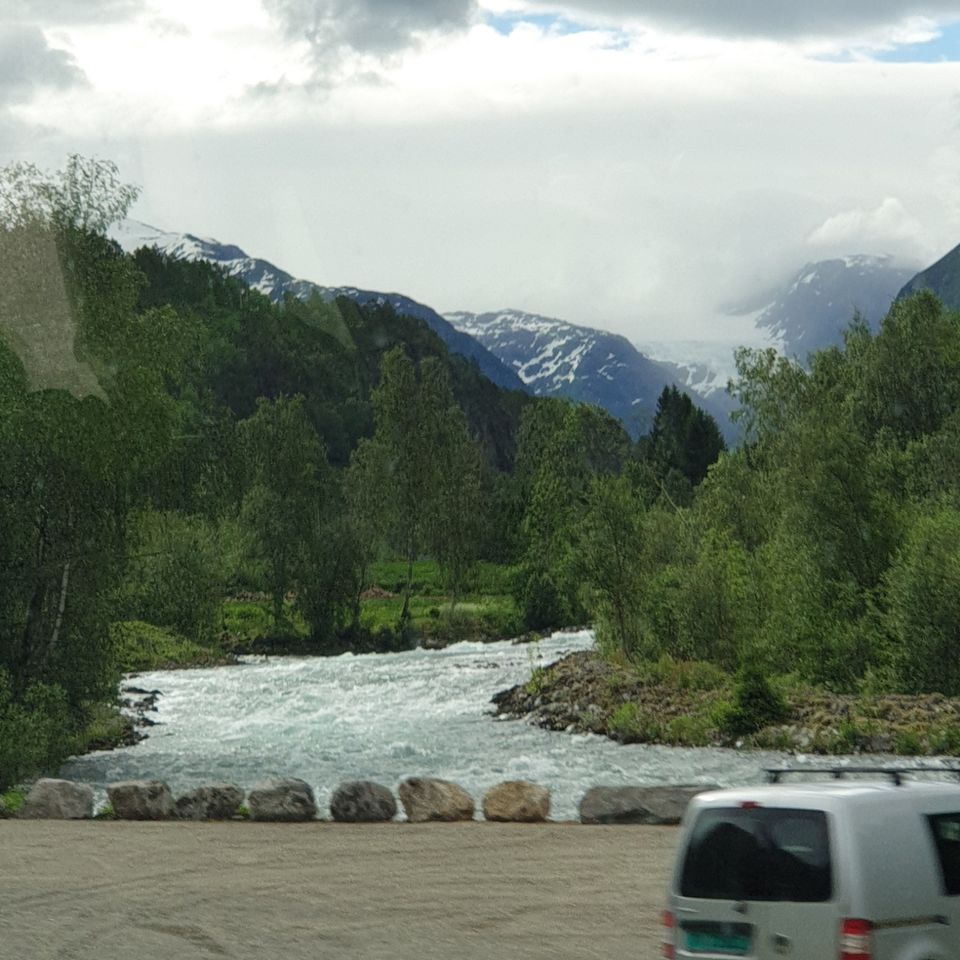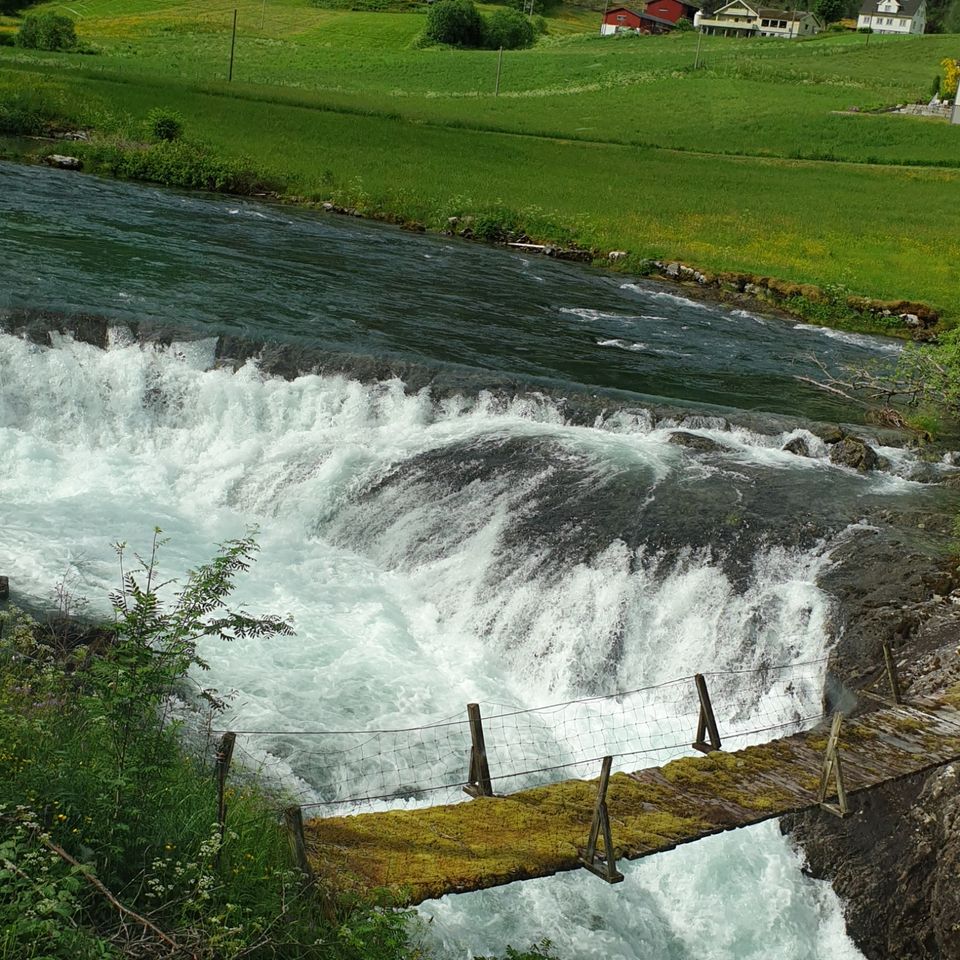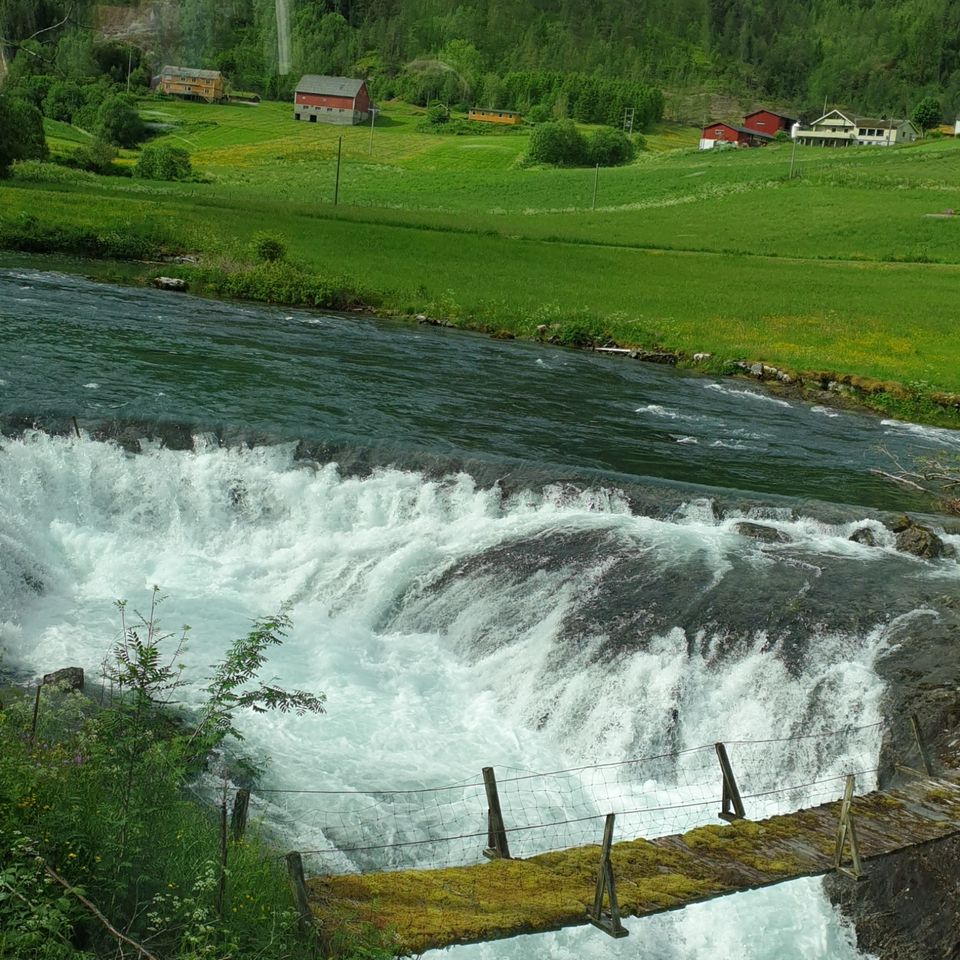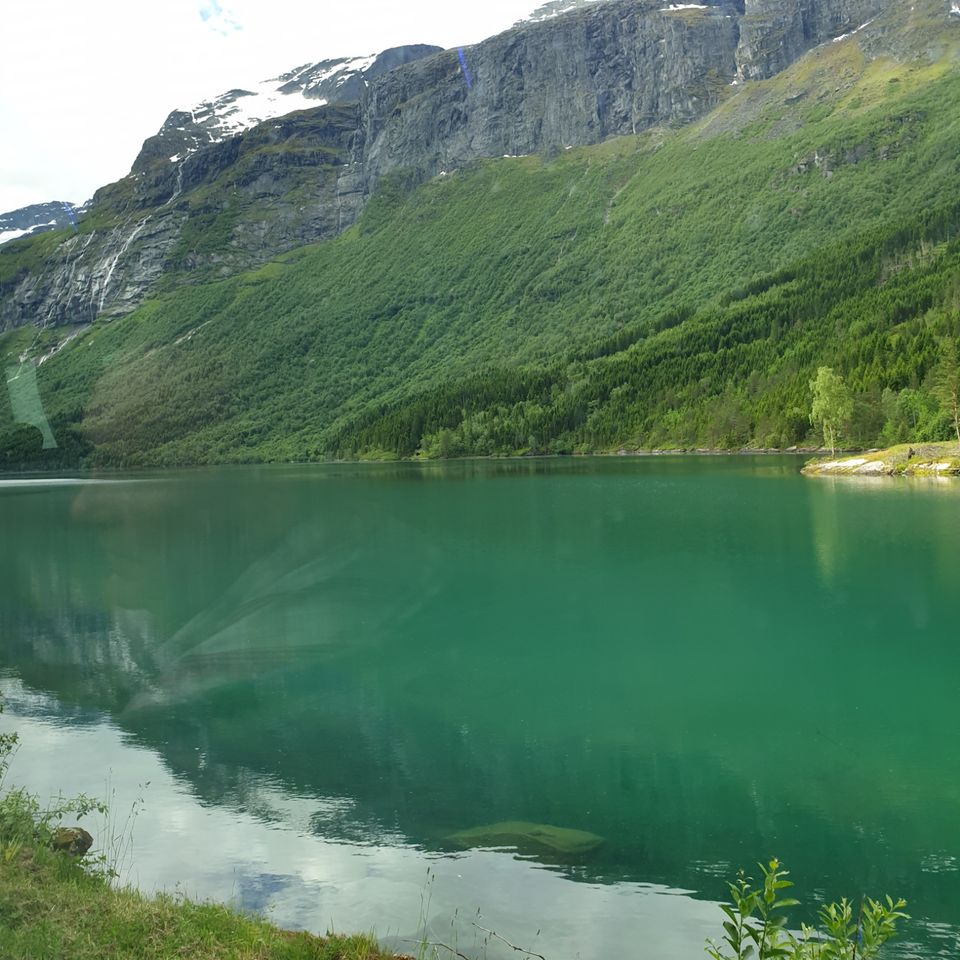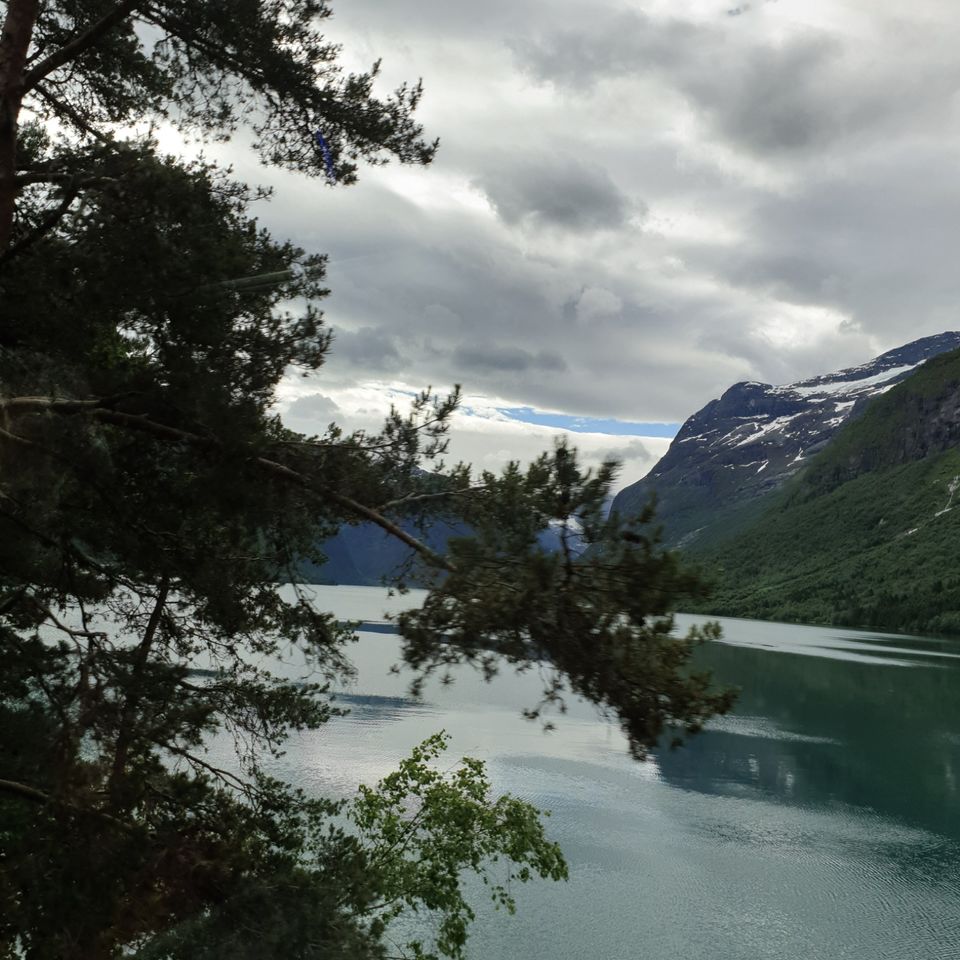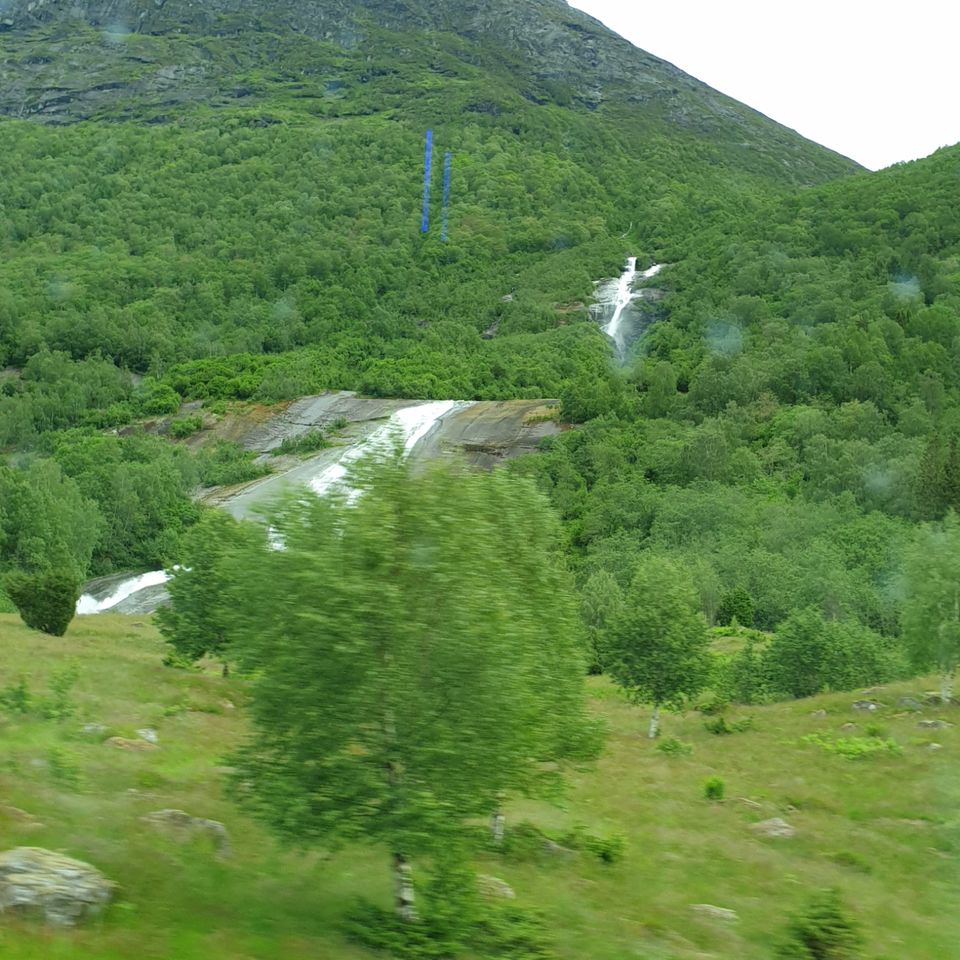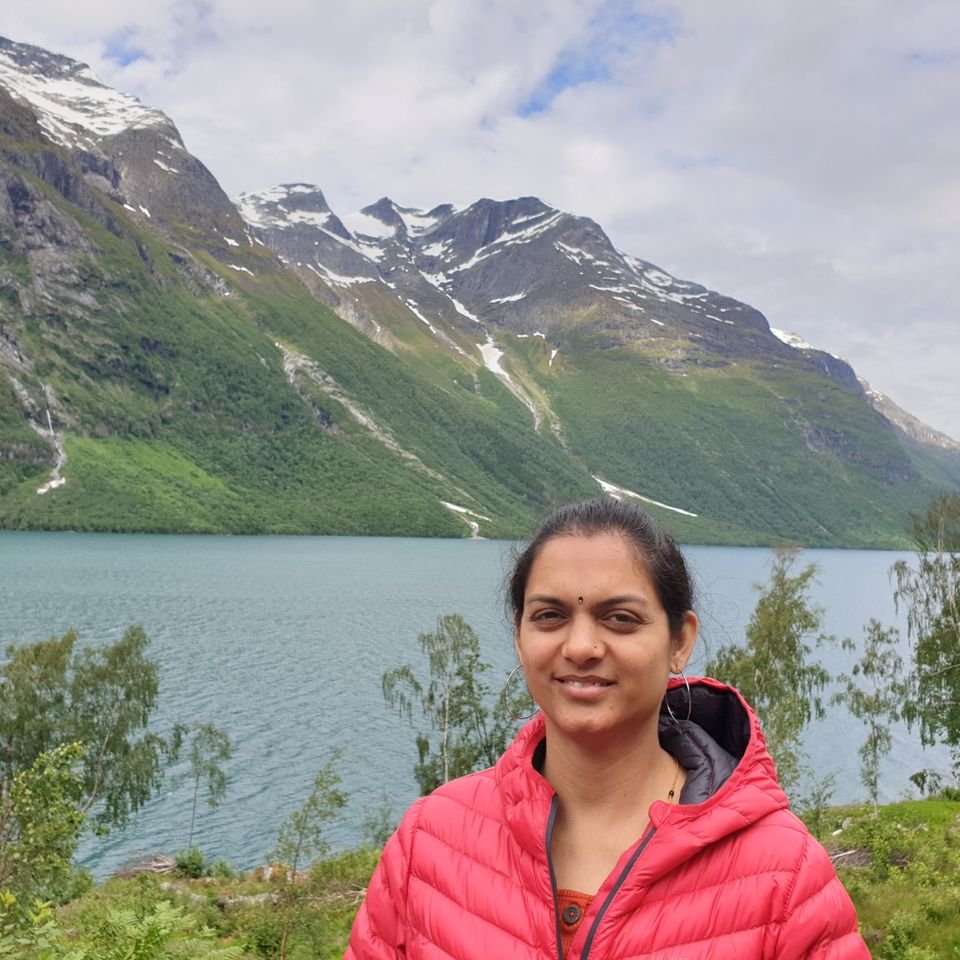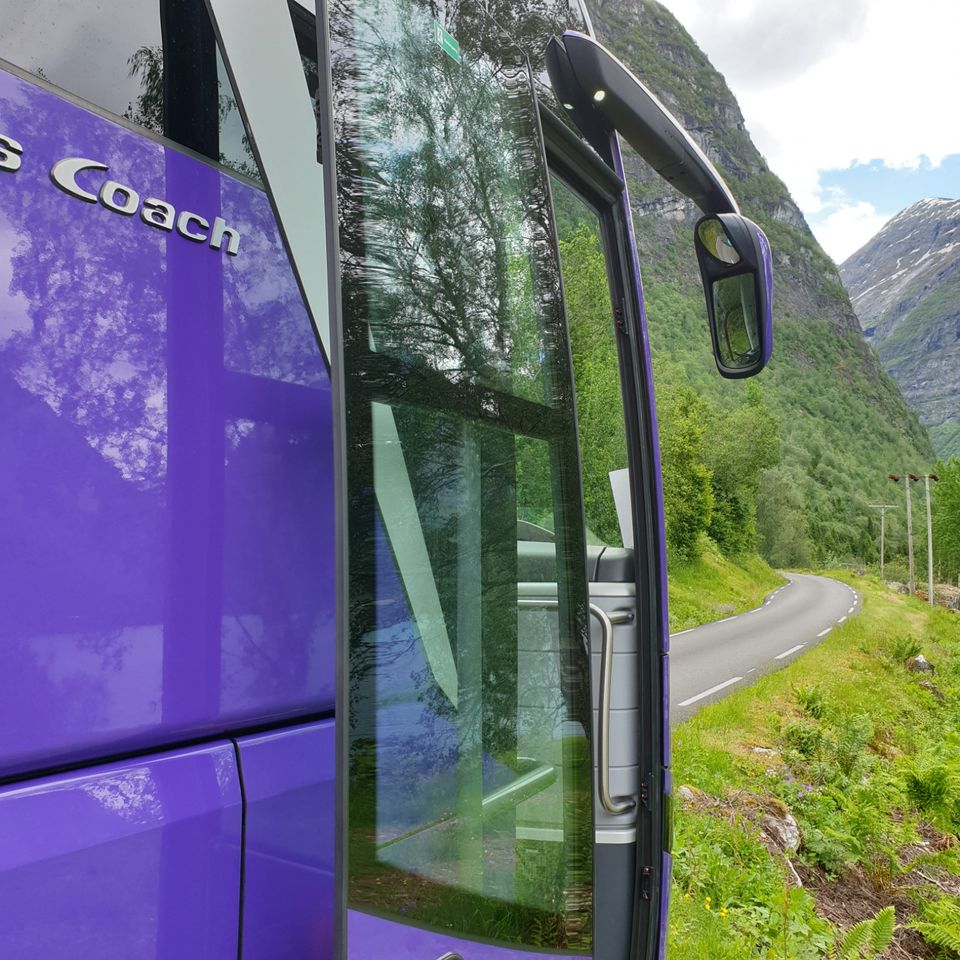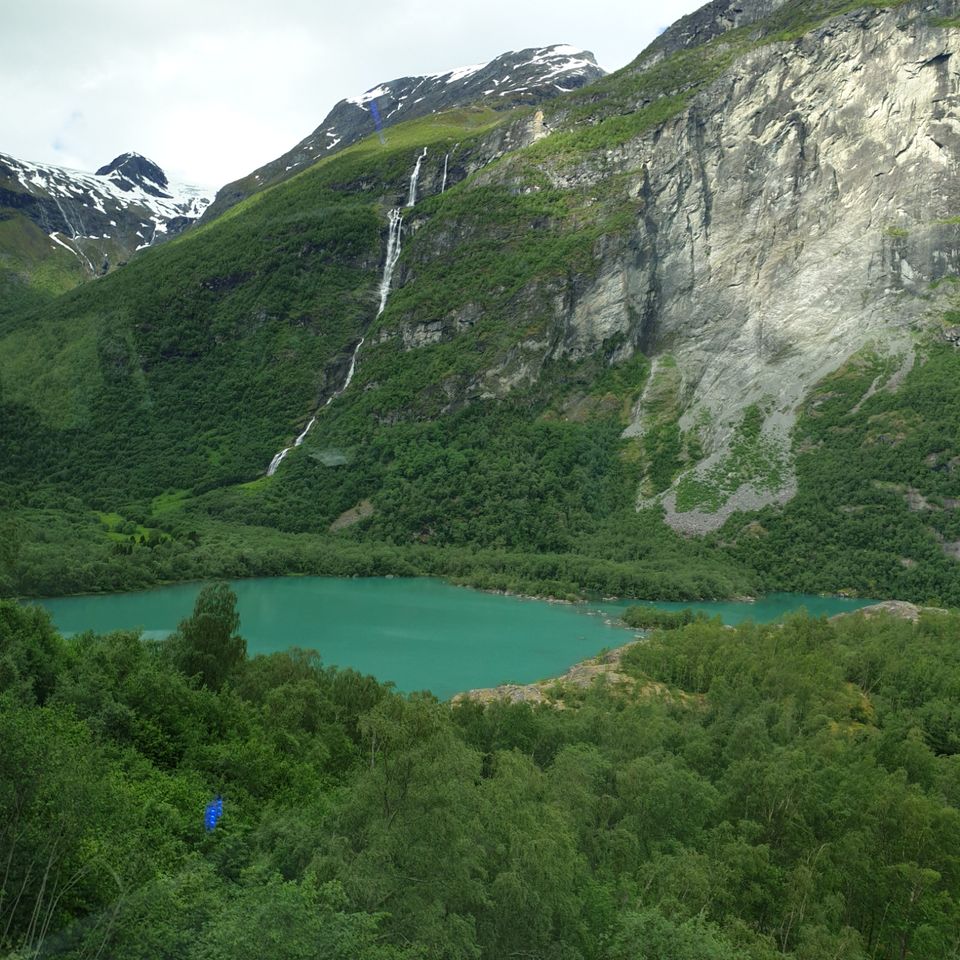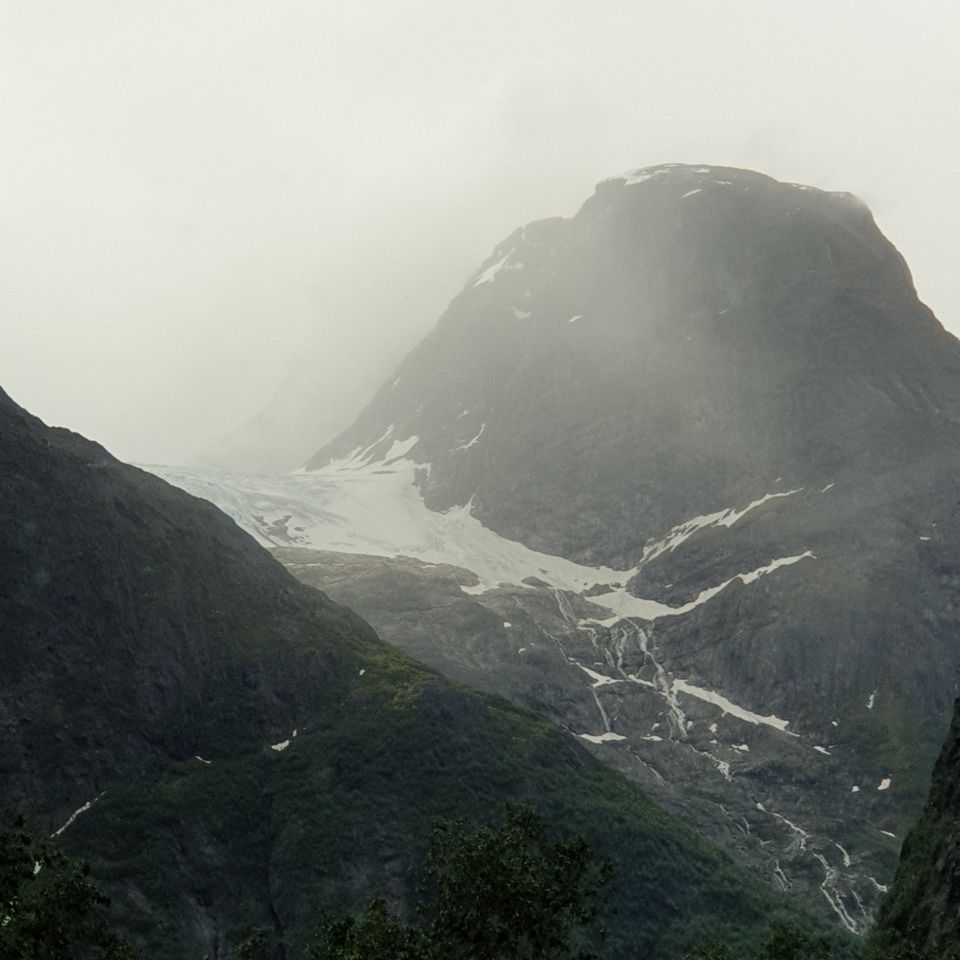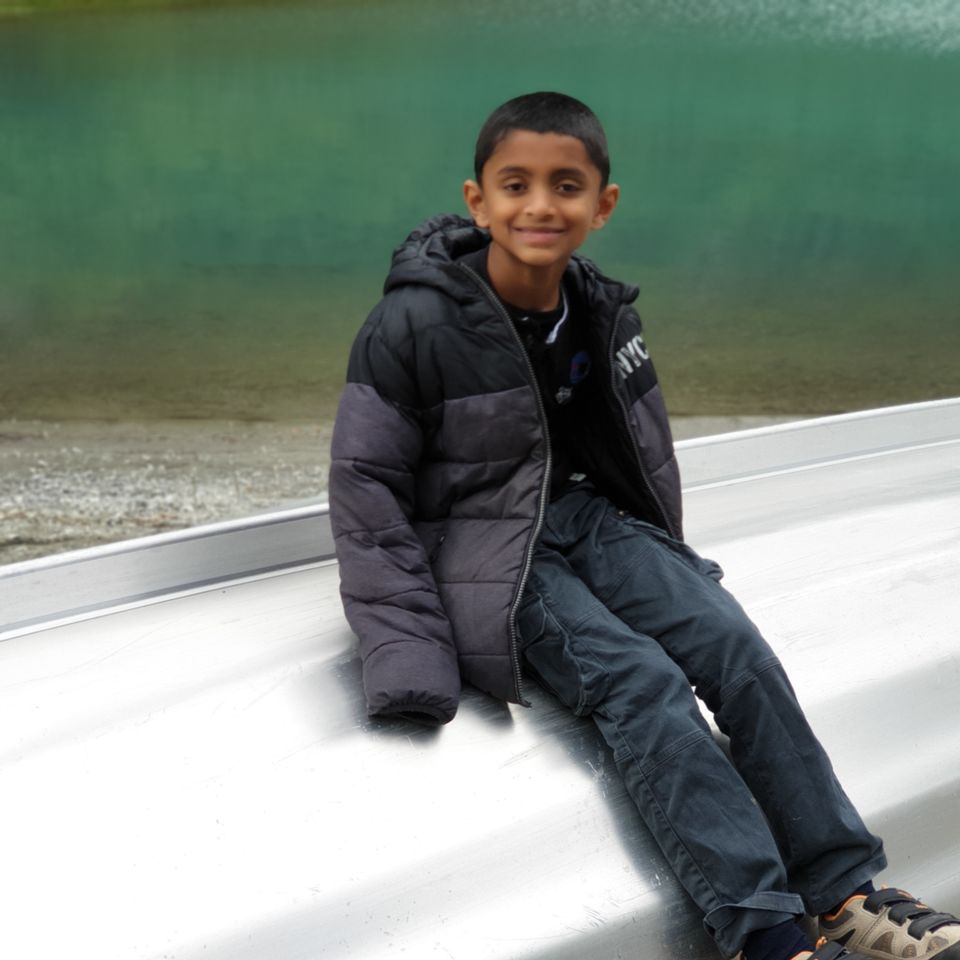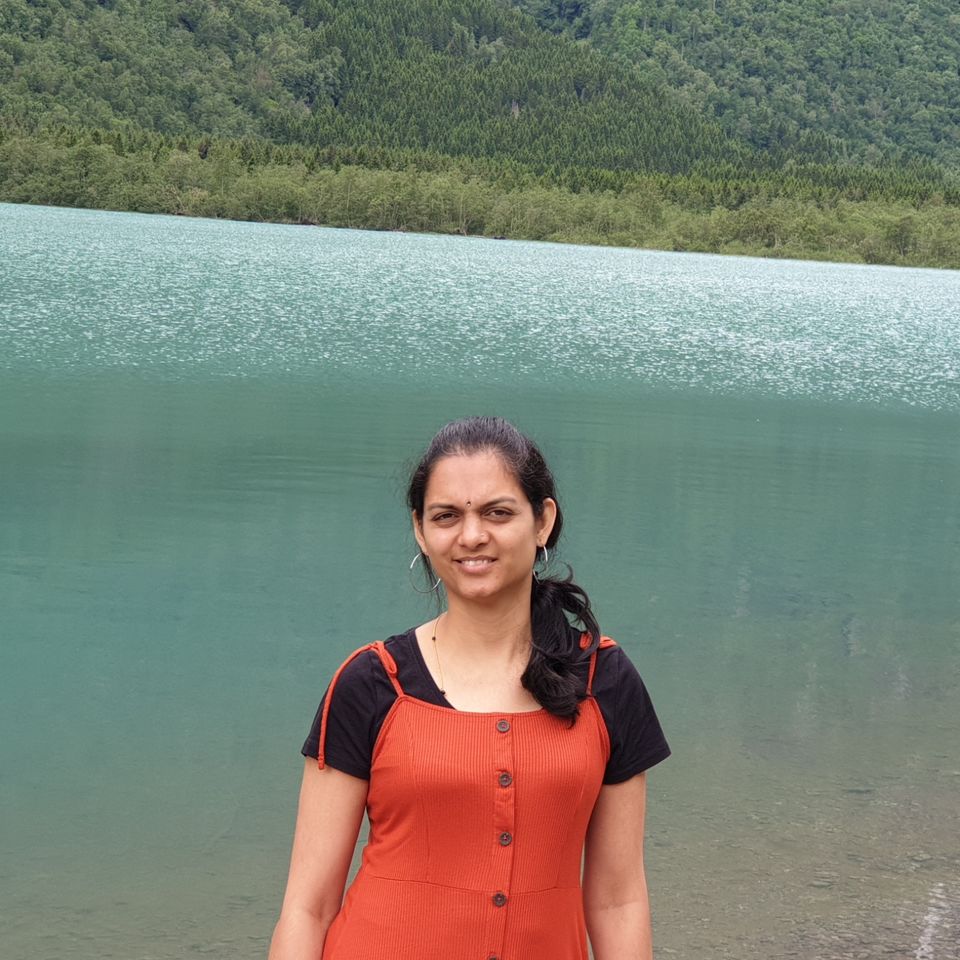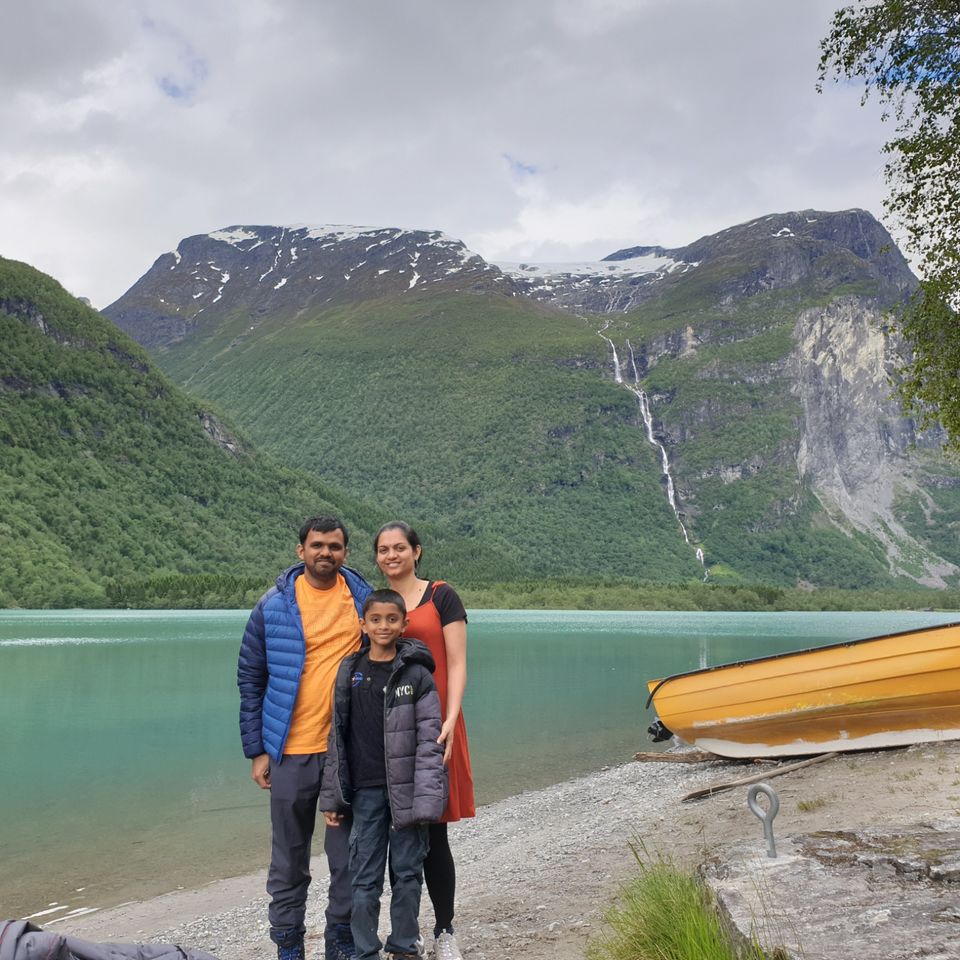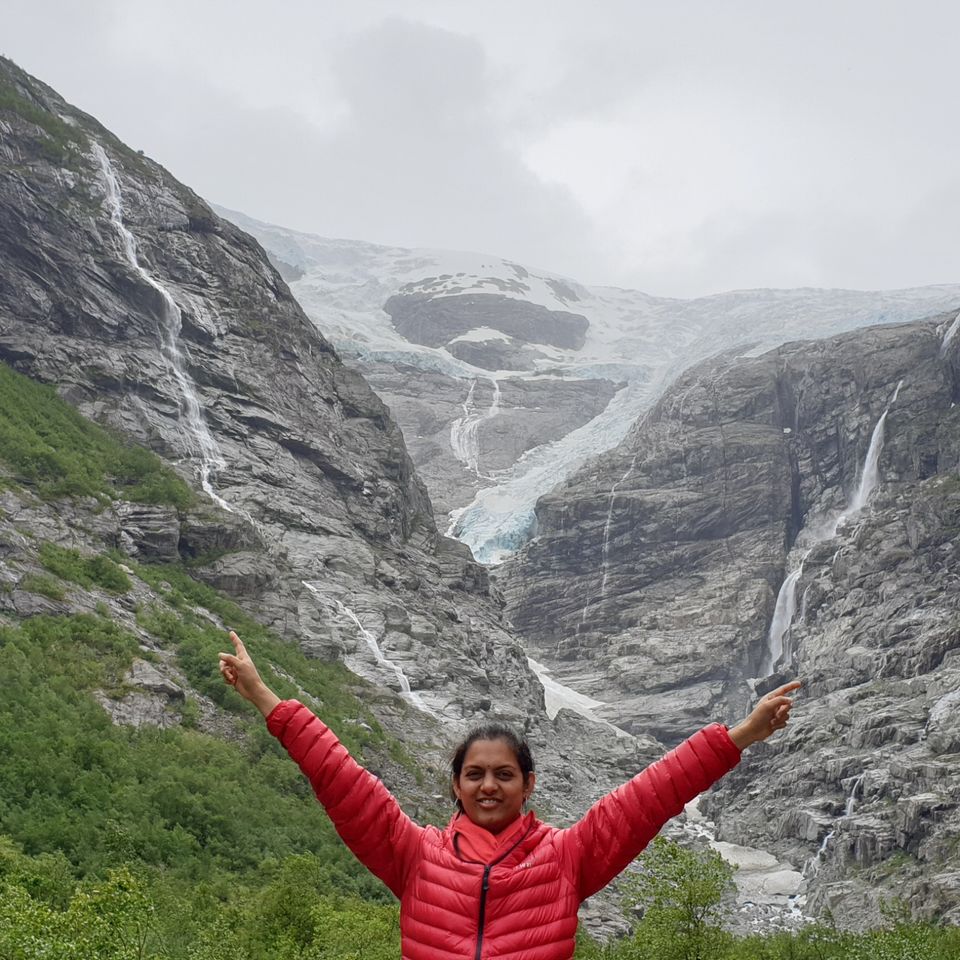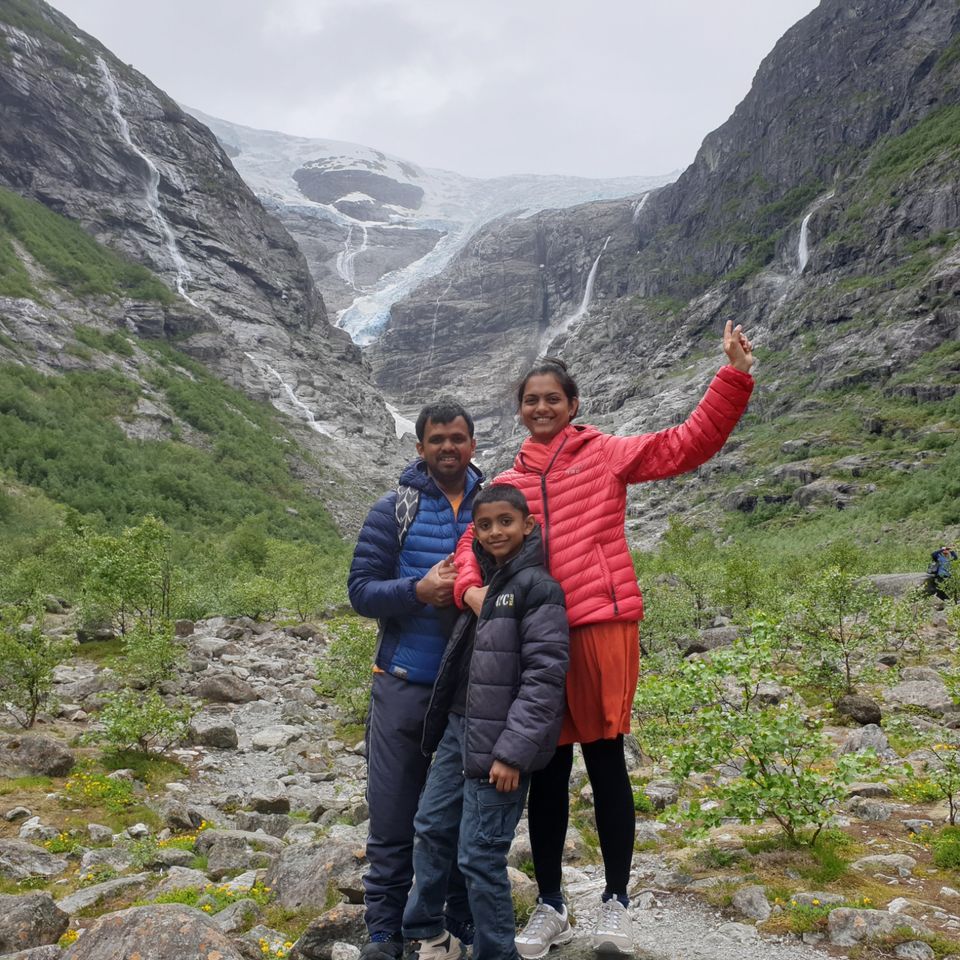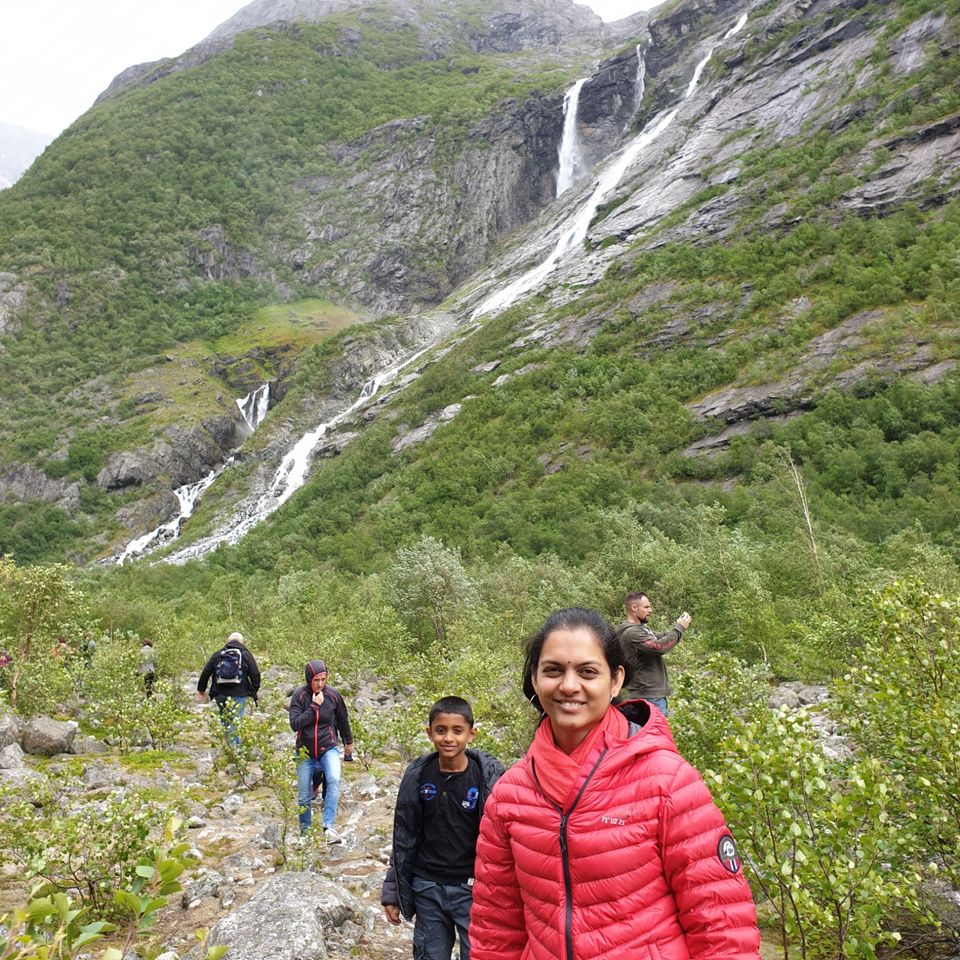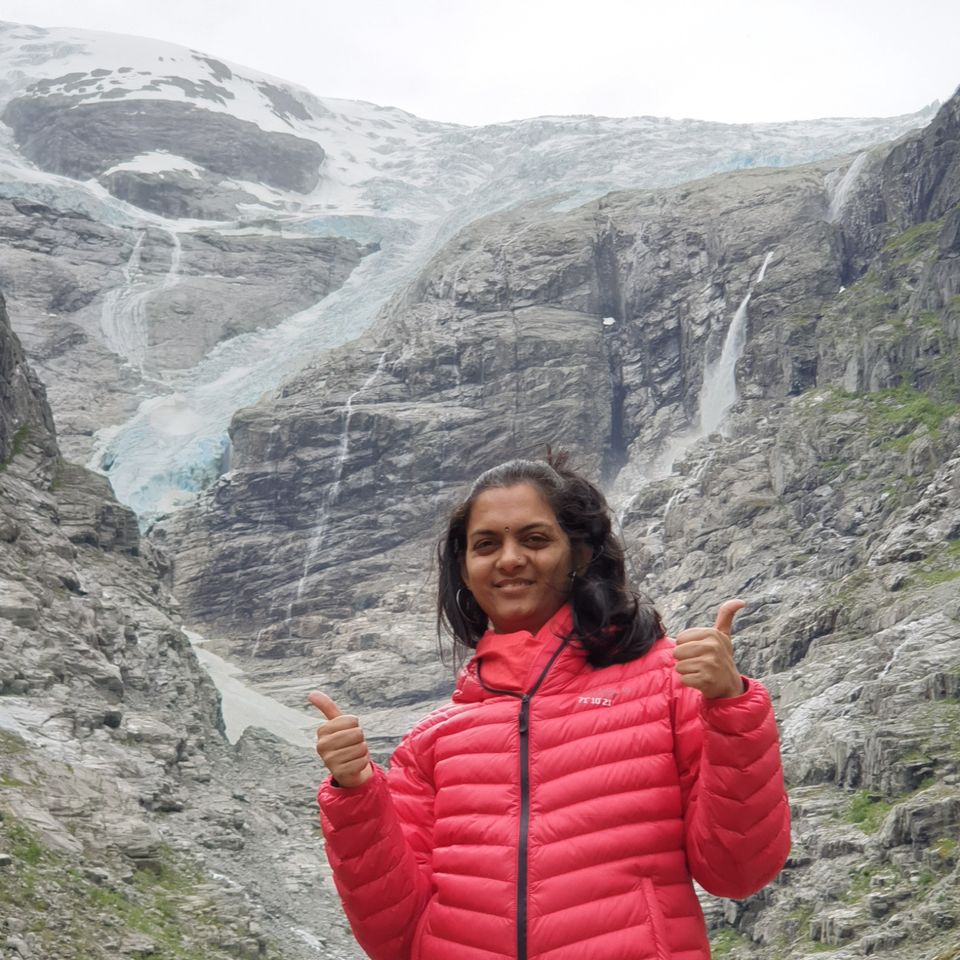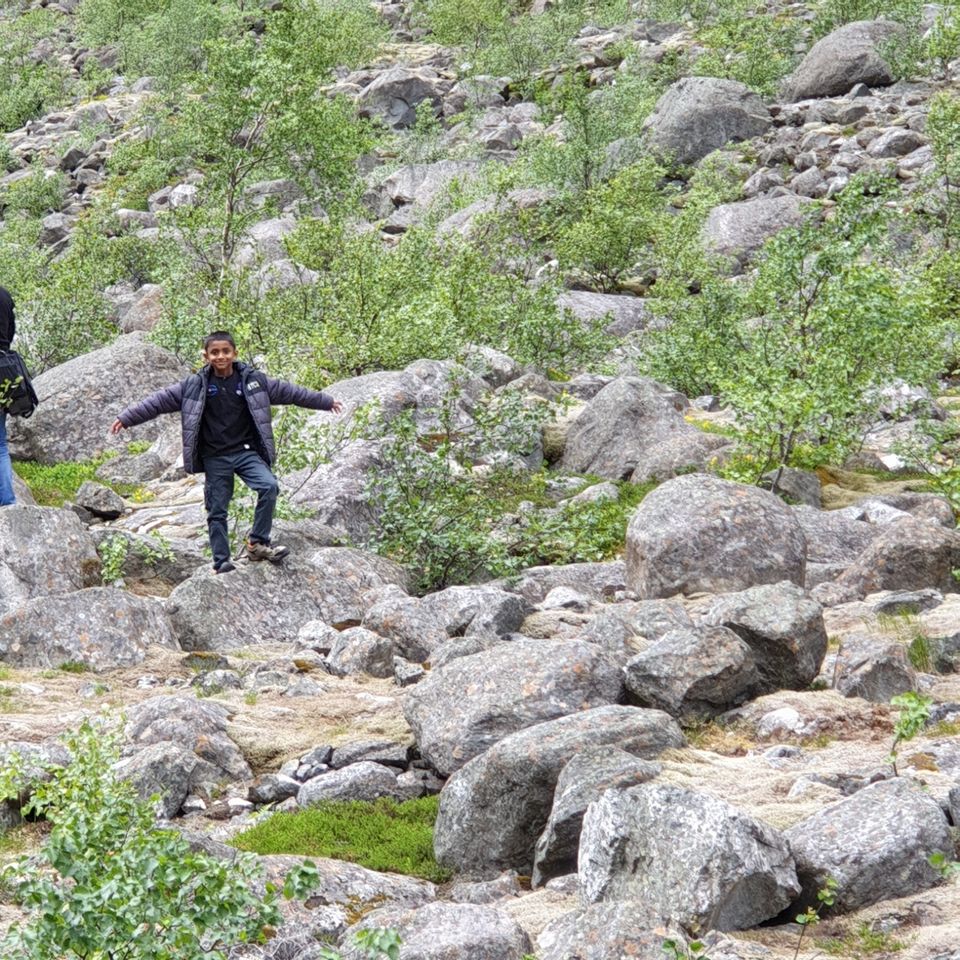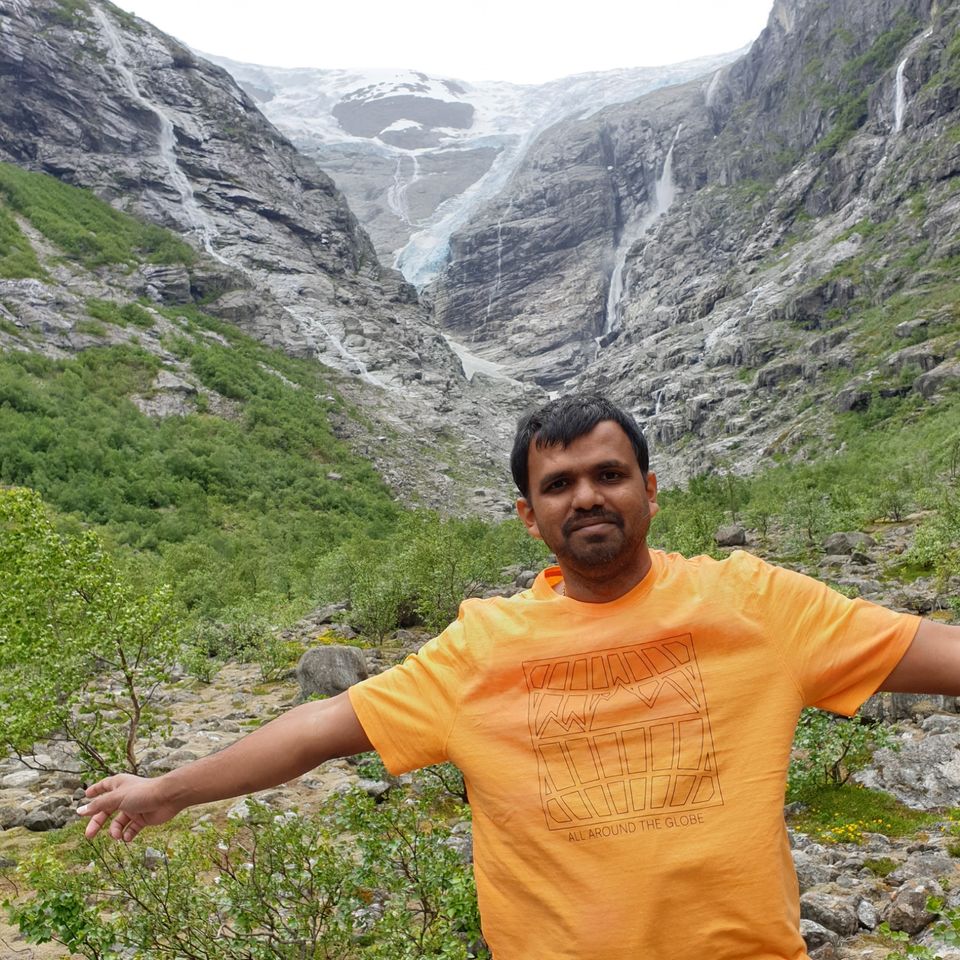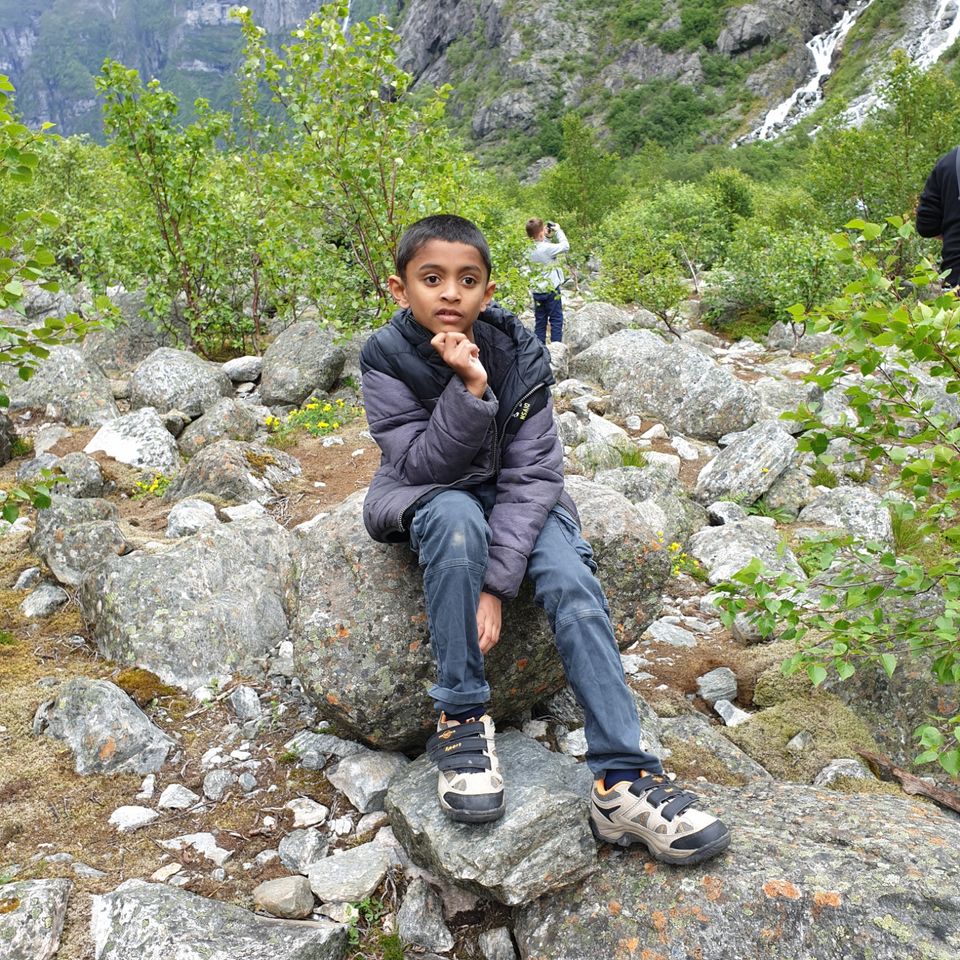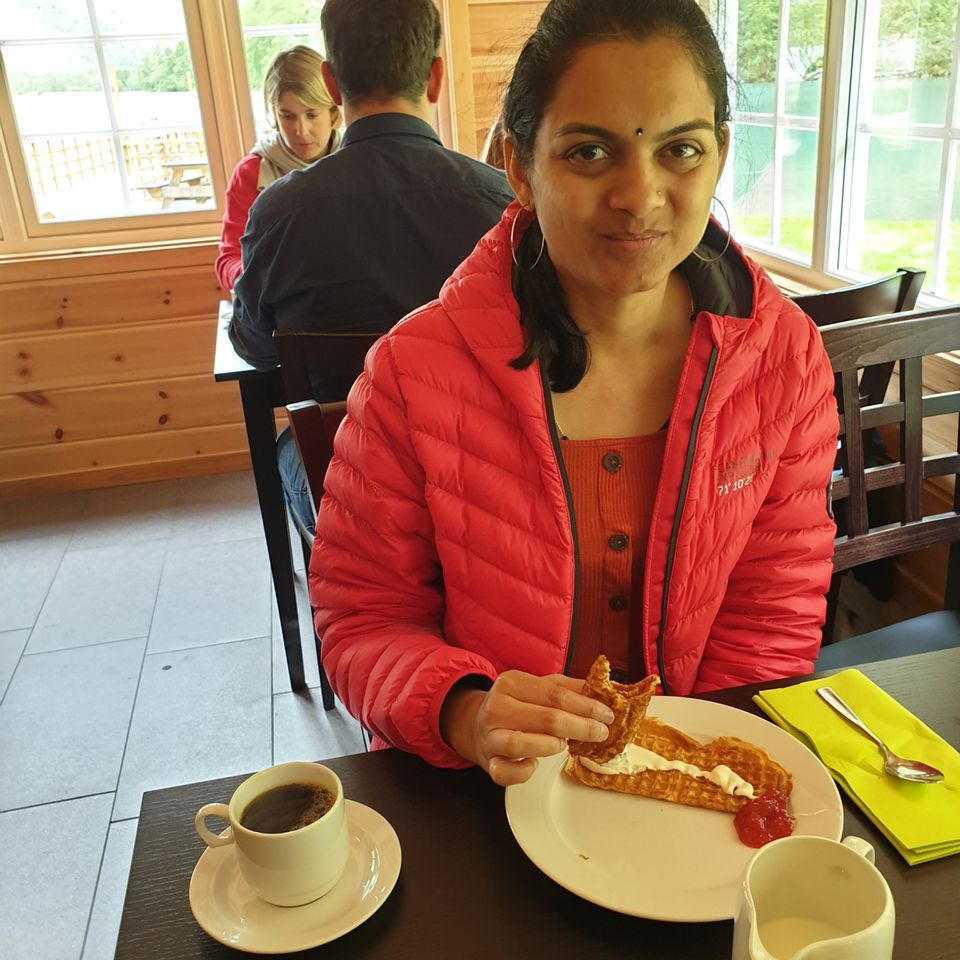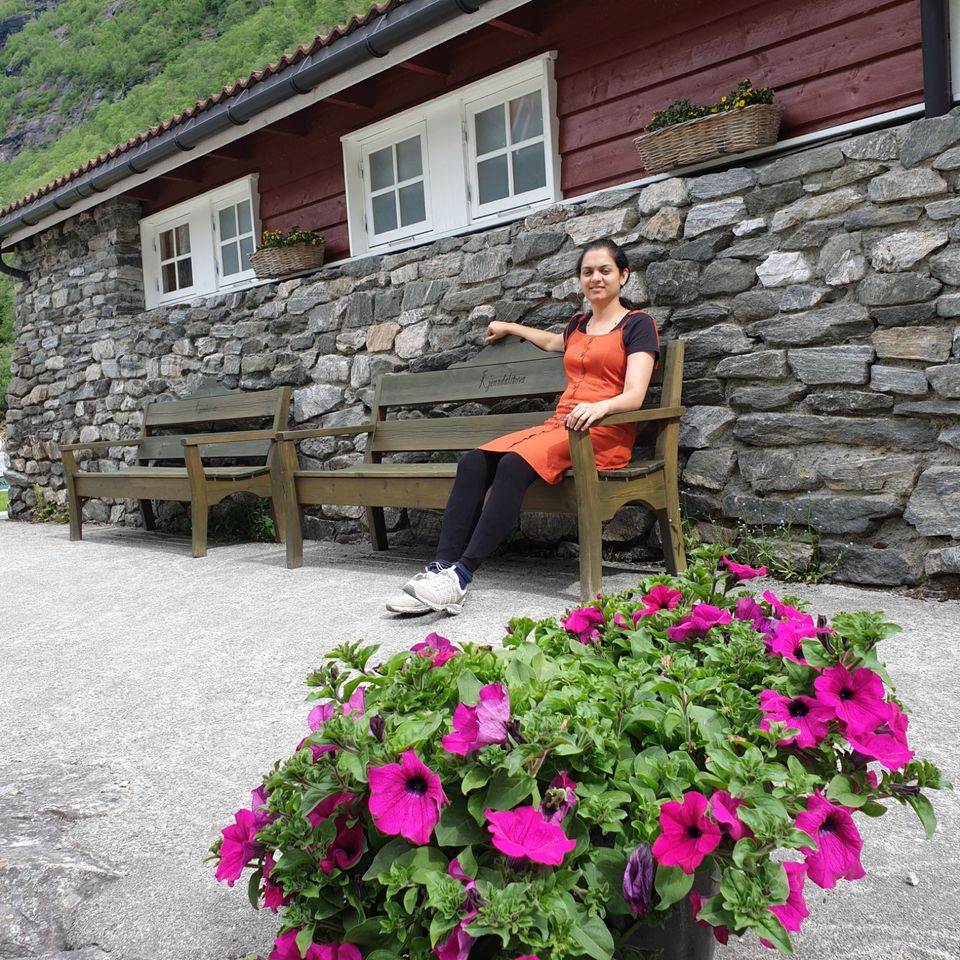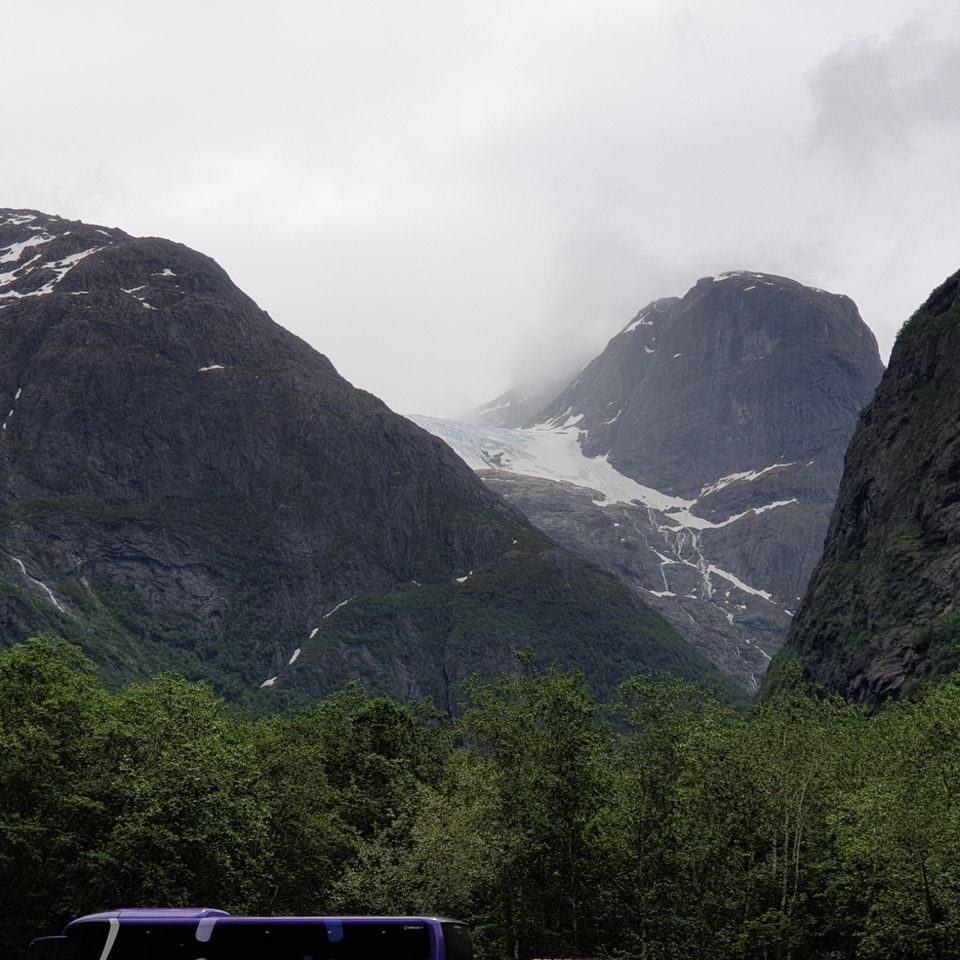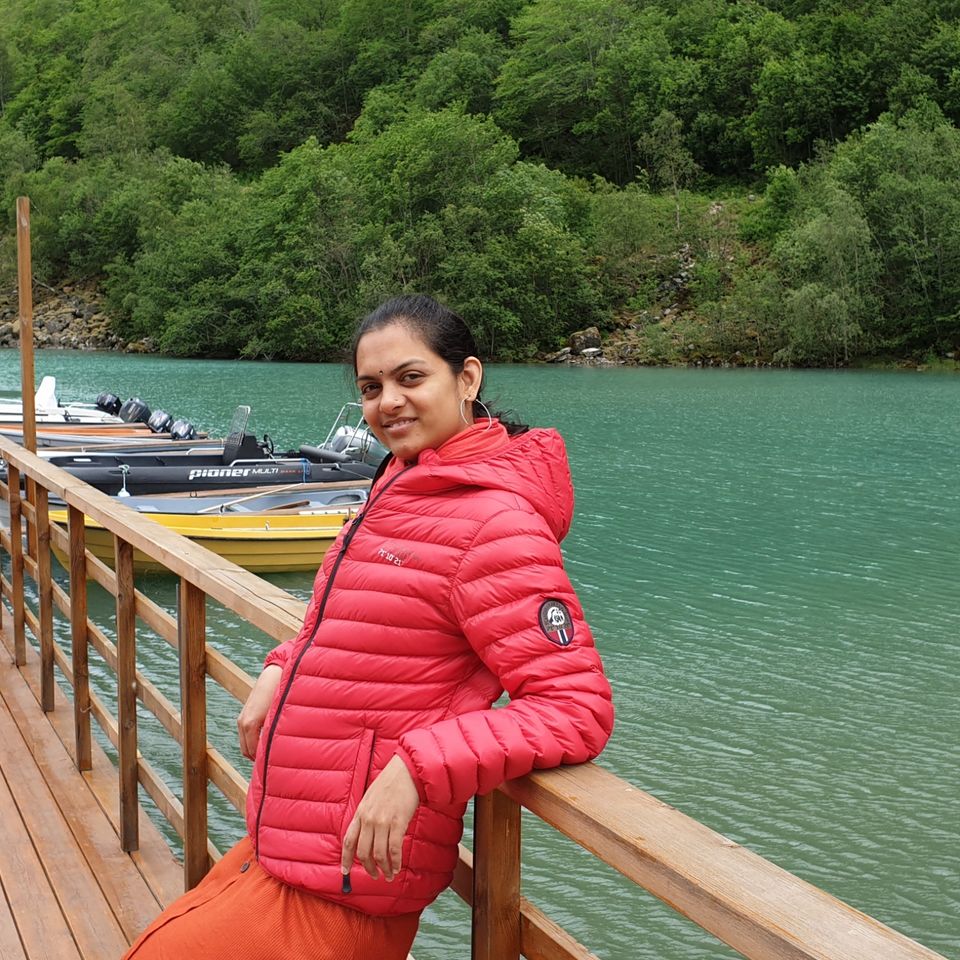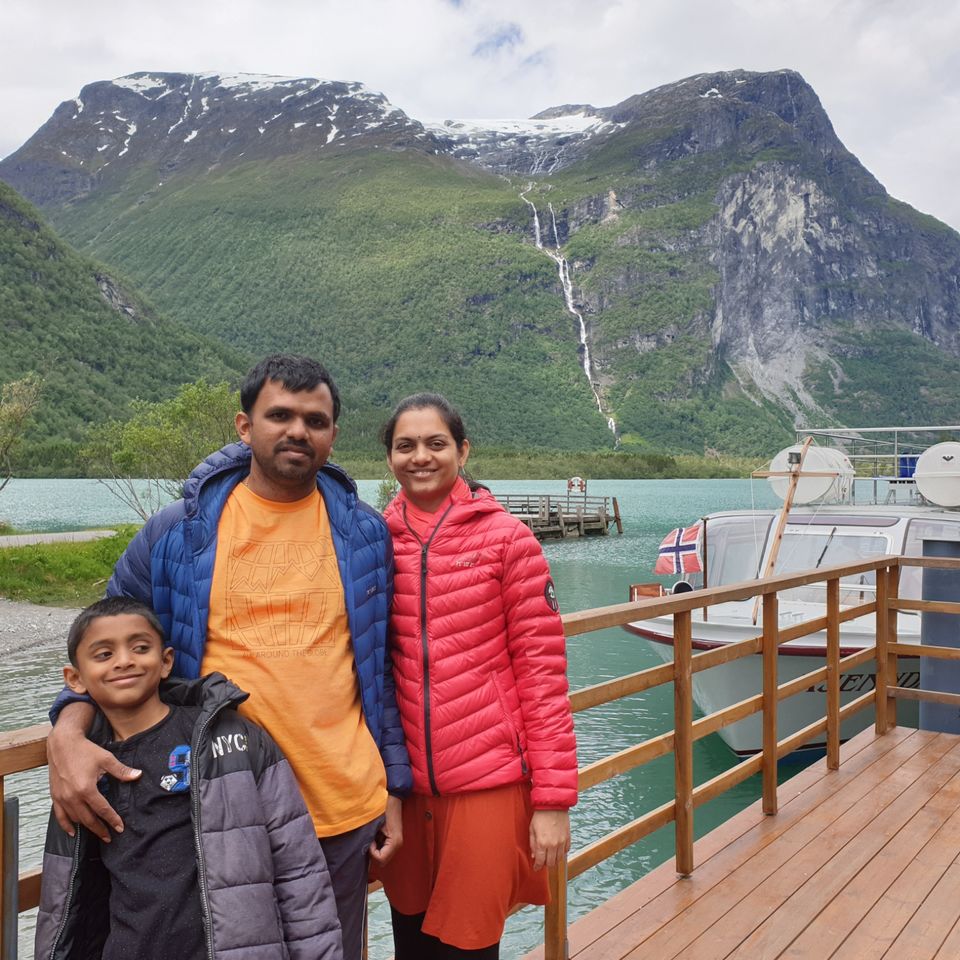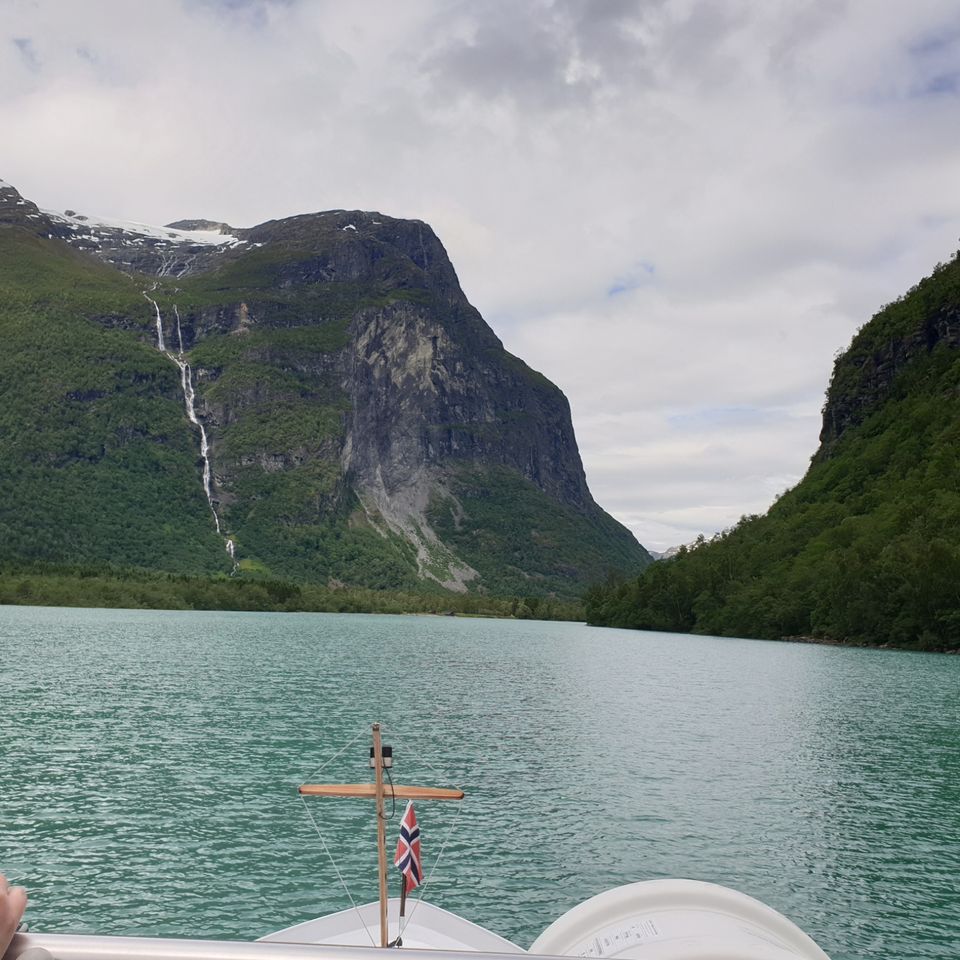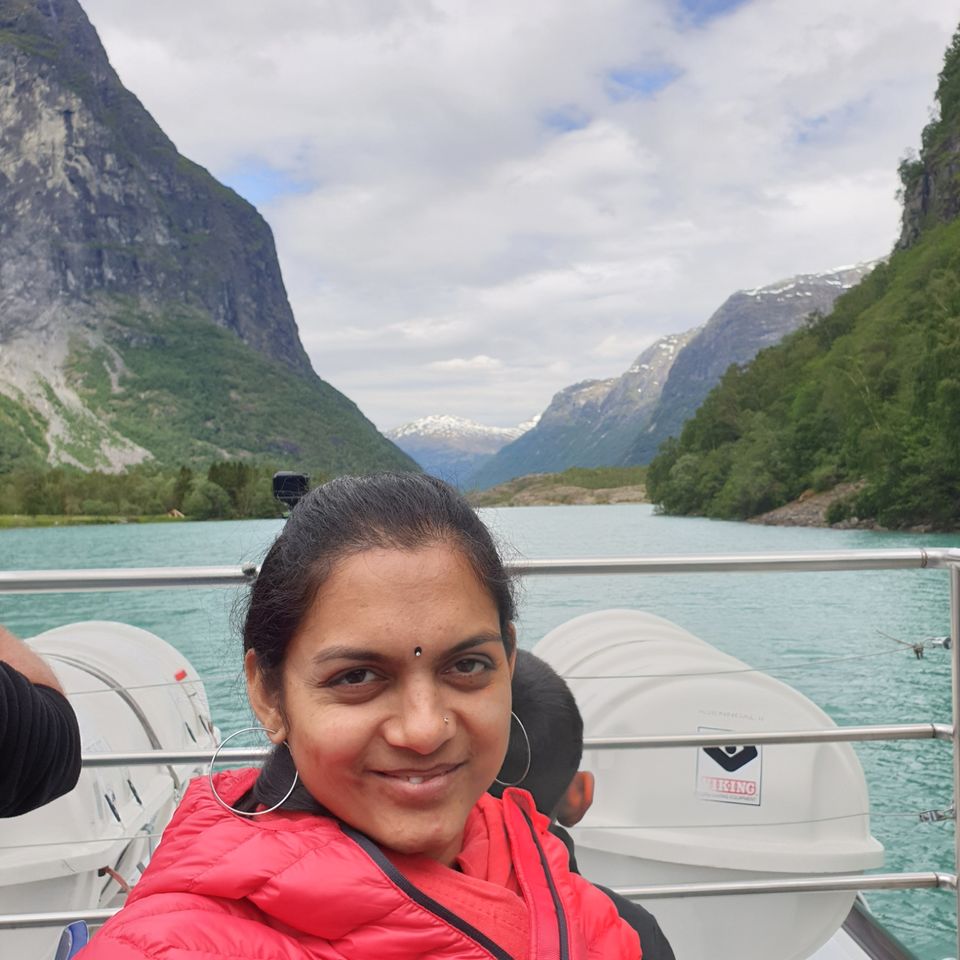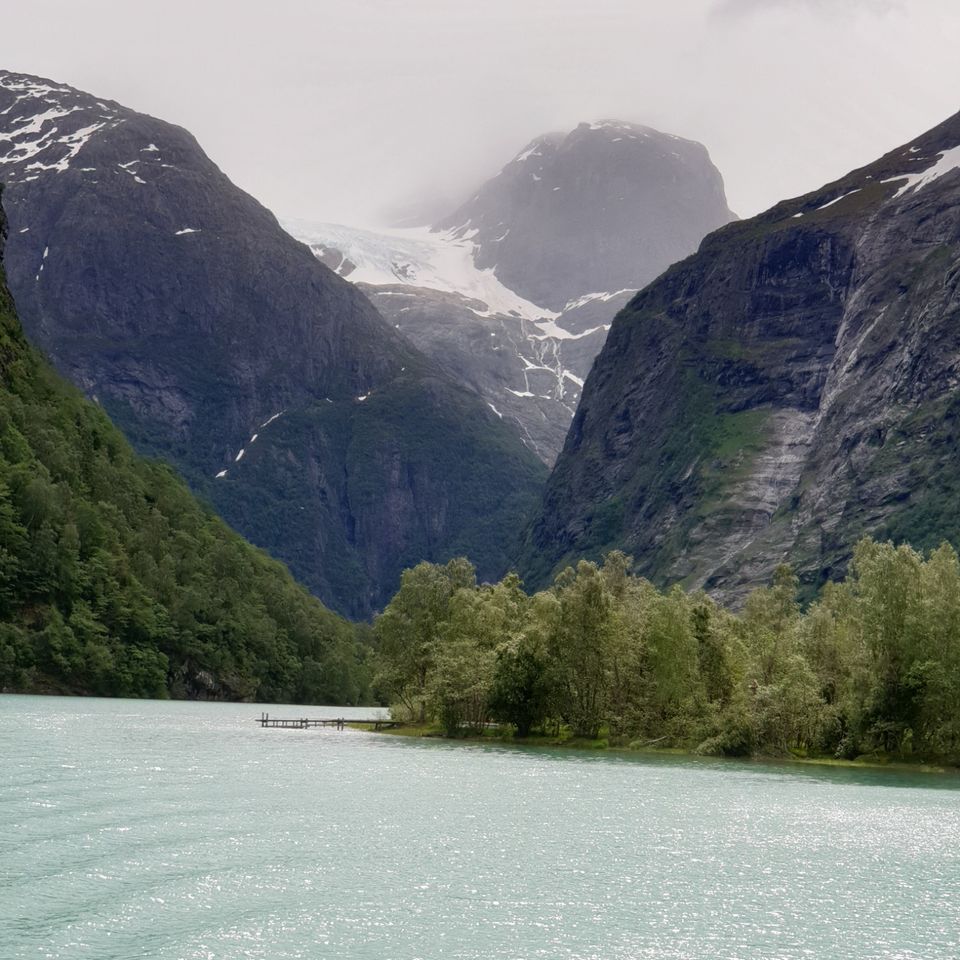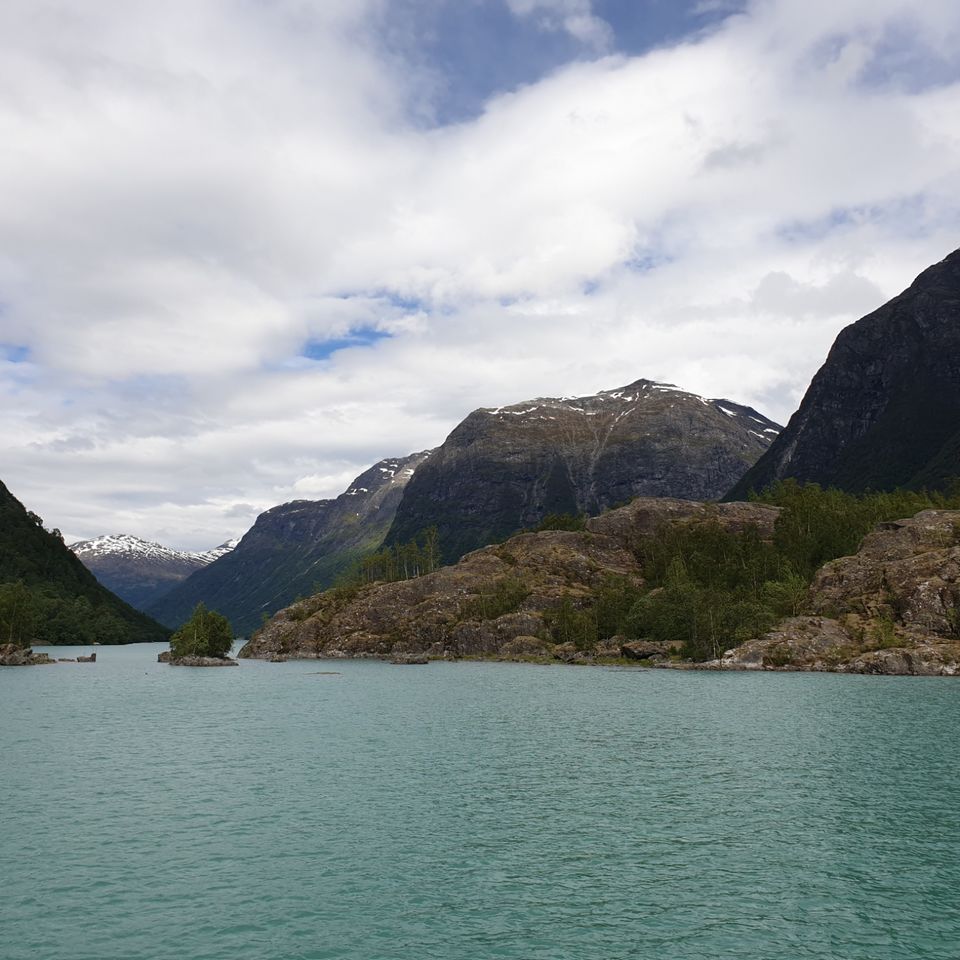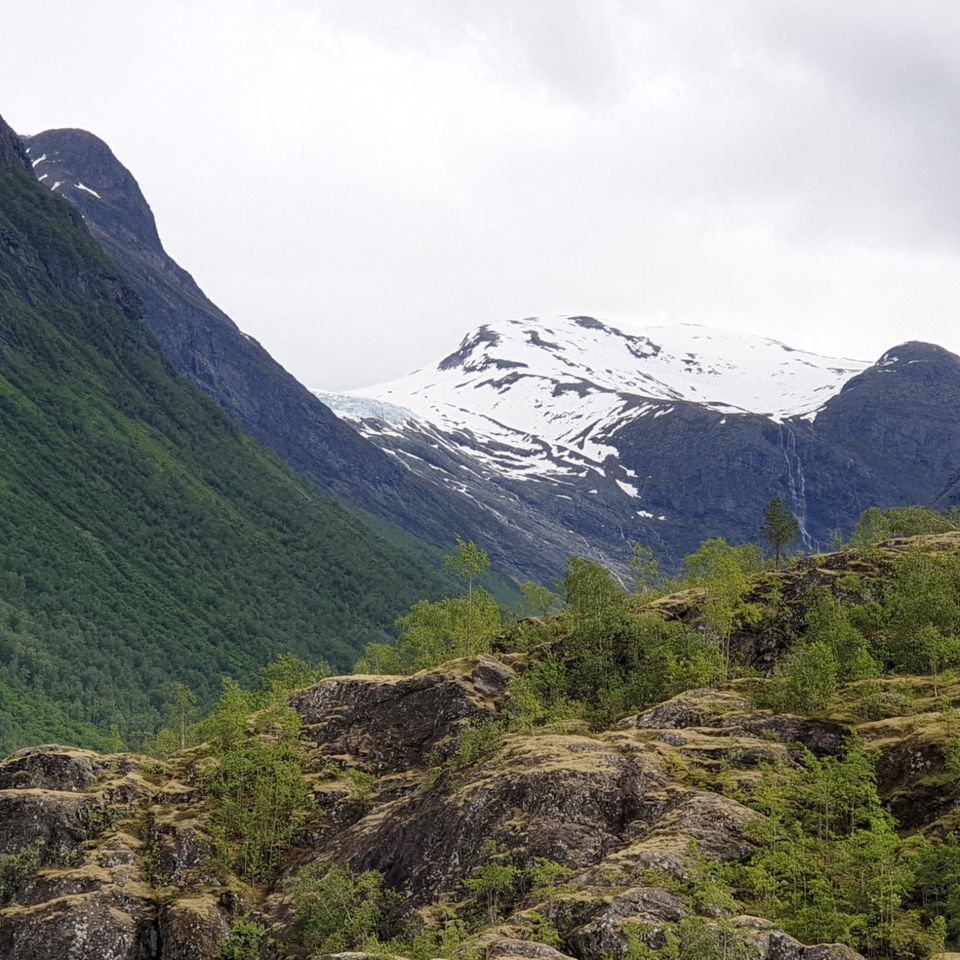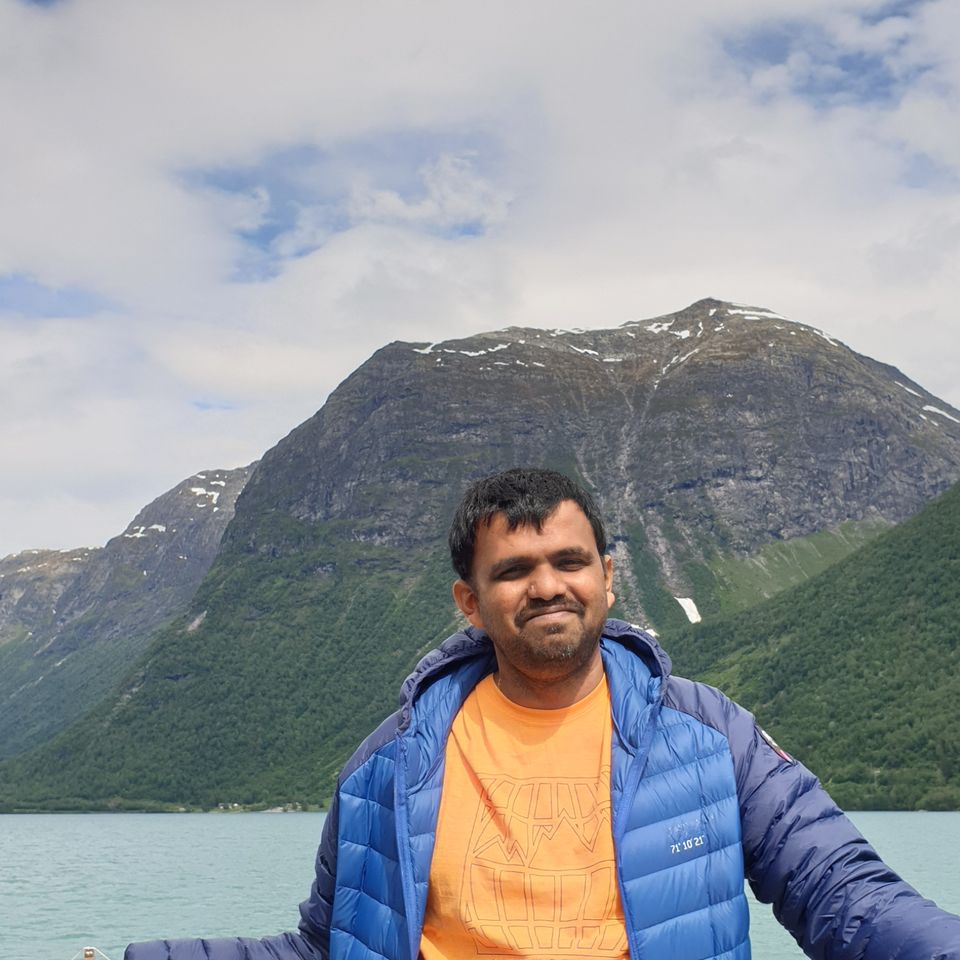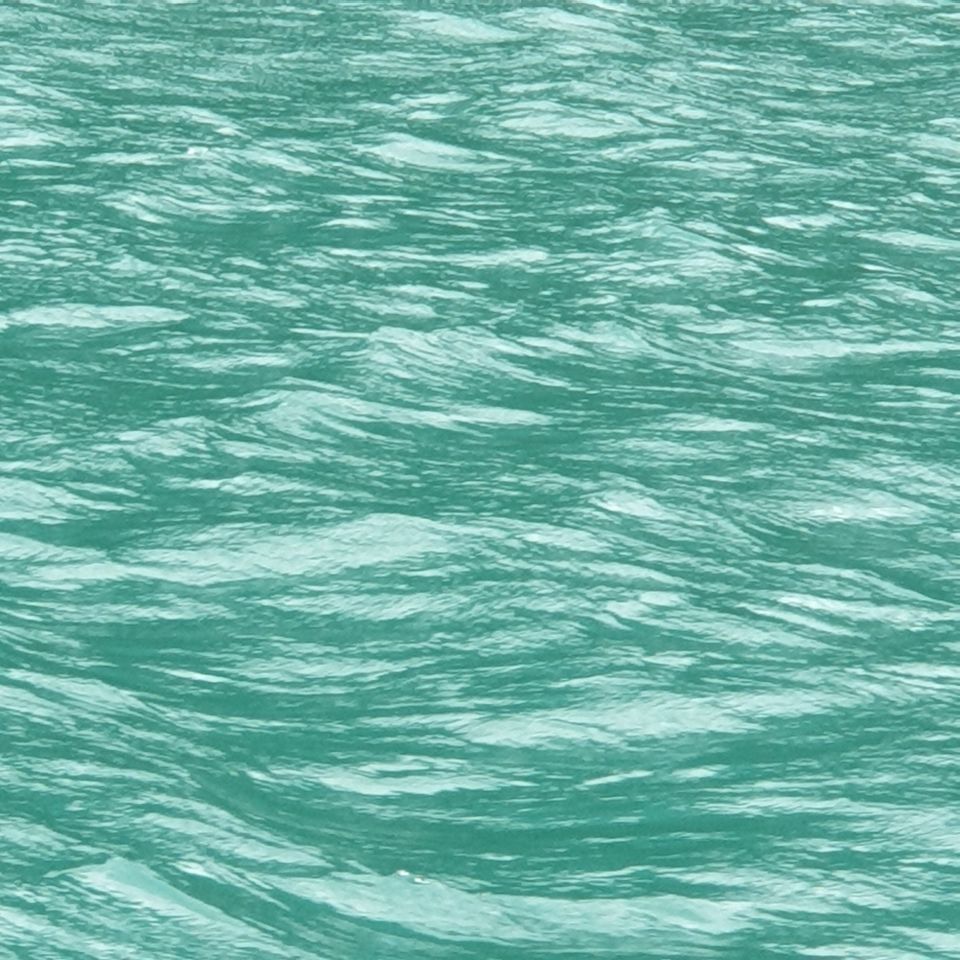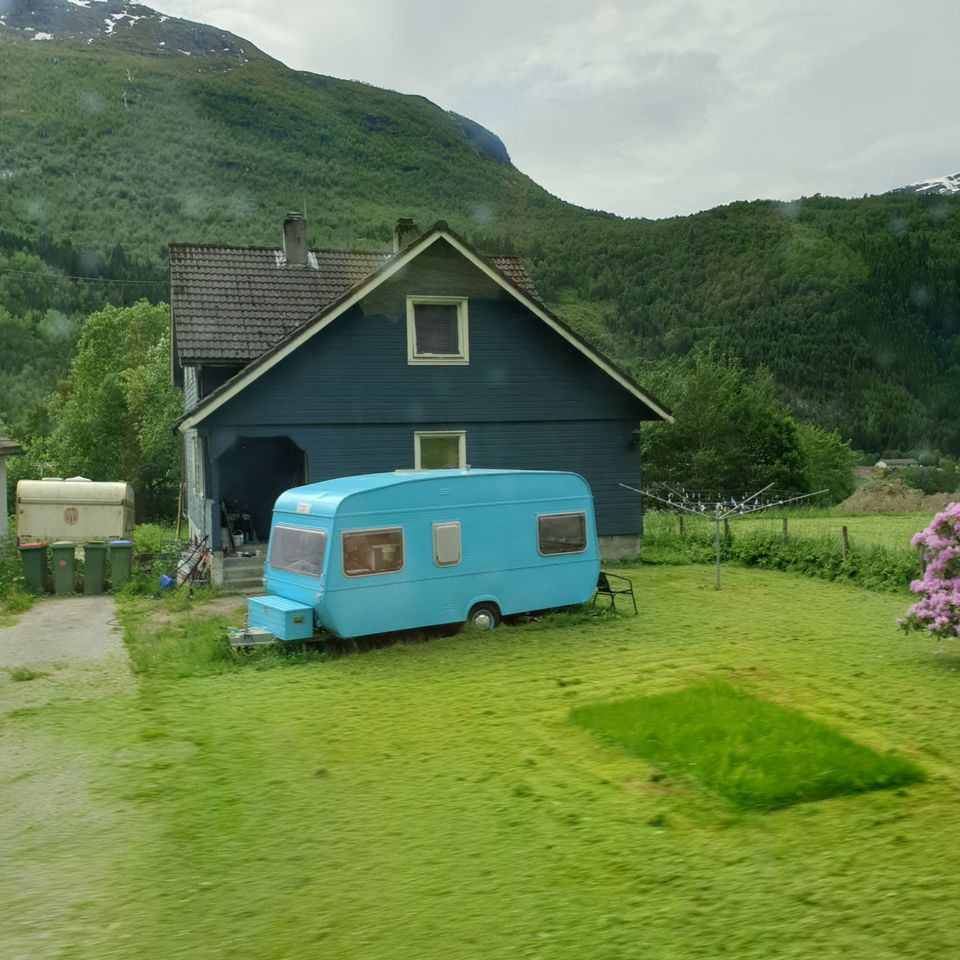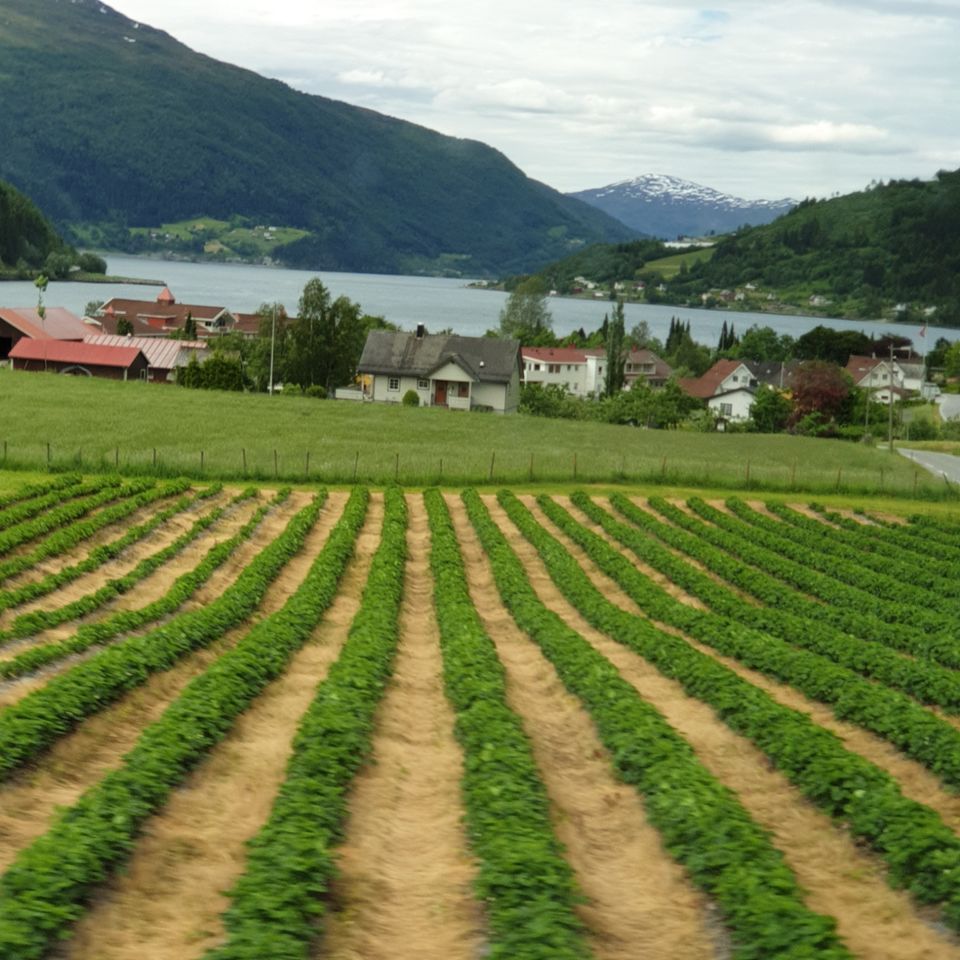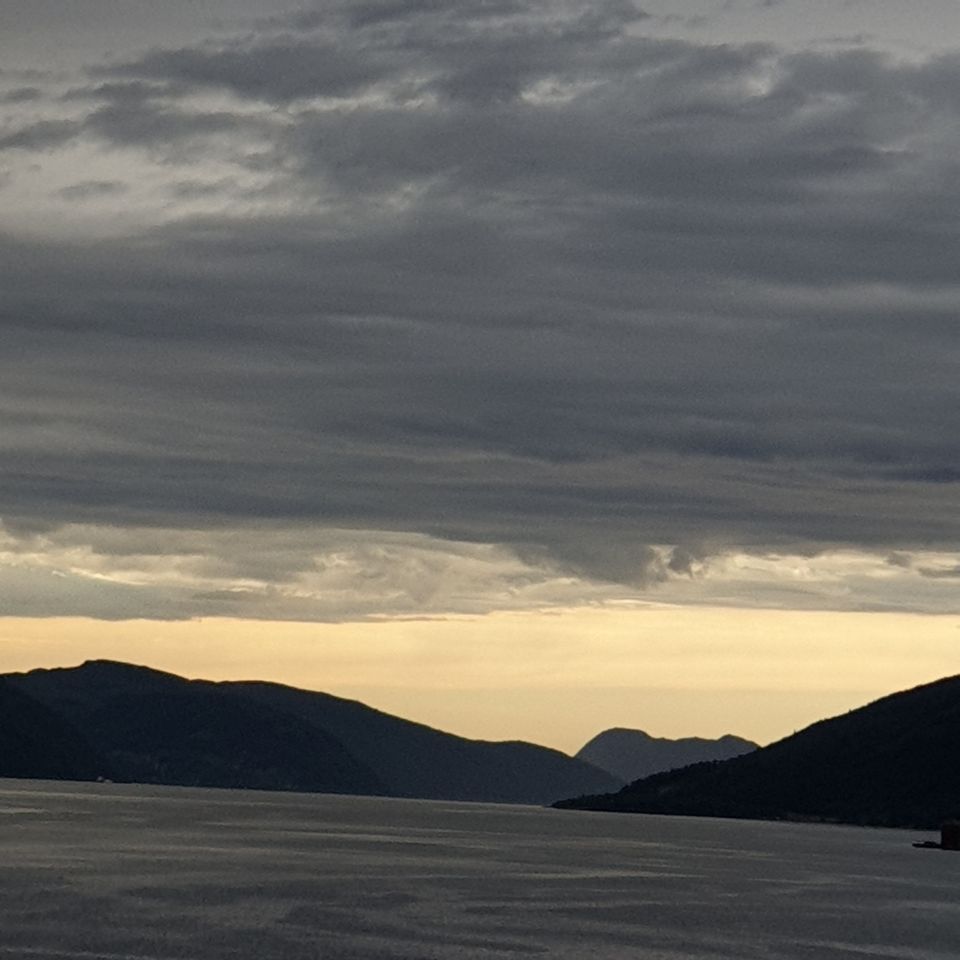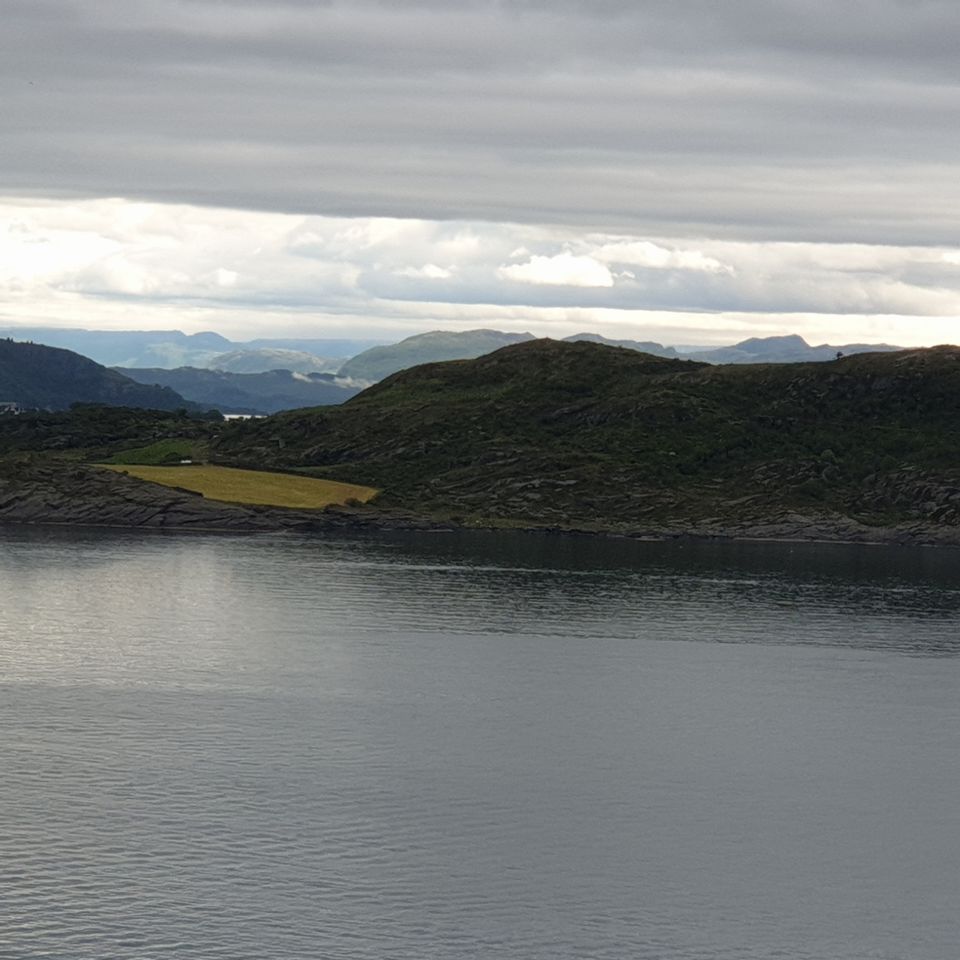 Check-in Day:
We started to Hamburg from our place which is Neckarsulm in ICE train connecting from Mannheim. AIDA has optional rail and cruise ticket which we had opted for, in order to reach Hamburg. From Hamburg HBF, shuttle service takes us to the port where we can check in into our cruise ship. We reached ship around 4pm.
We were given board cards for each which was entry pass, payment method, our cabin key, excursion pass - all in one card for the ship.
The cruise ship is 2-3 times bigger than our whole apartment premises in Bangalore and we are already excited to explore the ship. Our panoramic cabin in 16th Deck was beautiful and was welcoming us. We were very hungry and hence started first with restaurants. The ship had 4 buffet restaurants where all food and drinks were included in the package and various a-la-carte restaurants where drinks had to be paid. After satisfying our stomach, it was time for safety drill. After the drill, we did some swimming and then went to theatre for "Tobias Prime Time" and to meet "AIDA stars" who are going to entertain us for rest of our days on ship. The board language is German but all cabin crew spoke English and were happy to give us the information we needed. Today we slept very less and enjoyed the endless "North sea" voyage.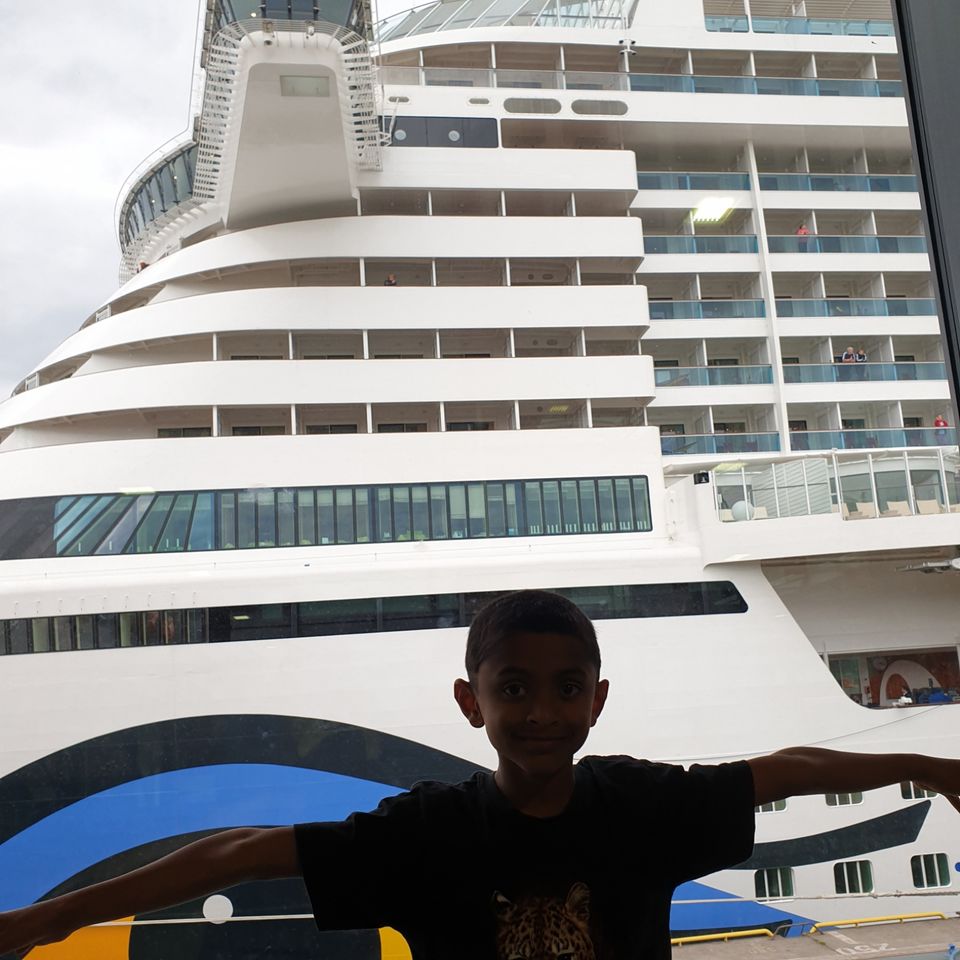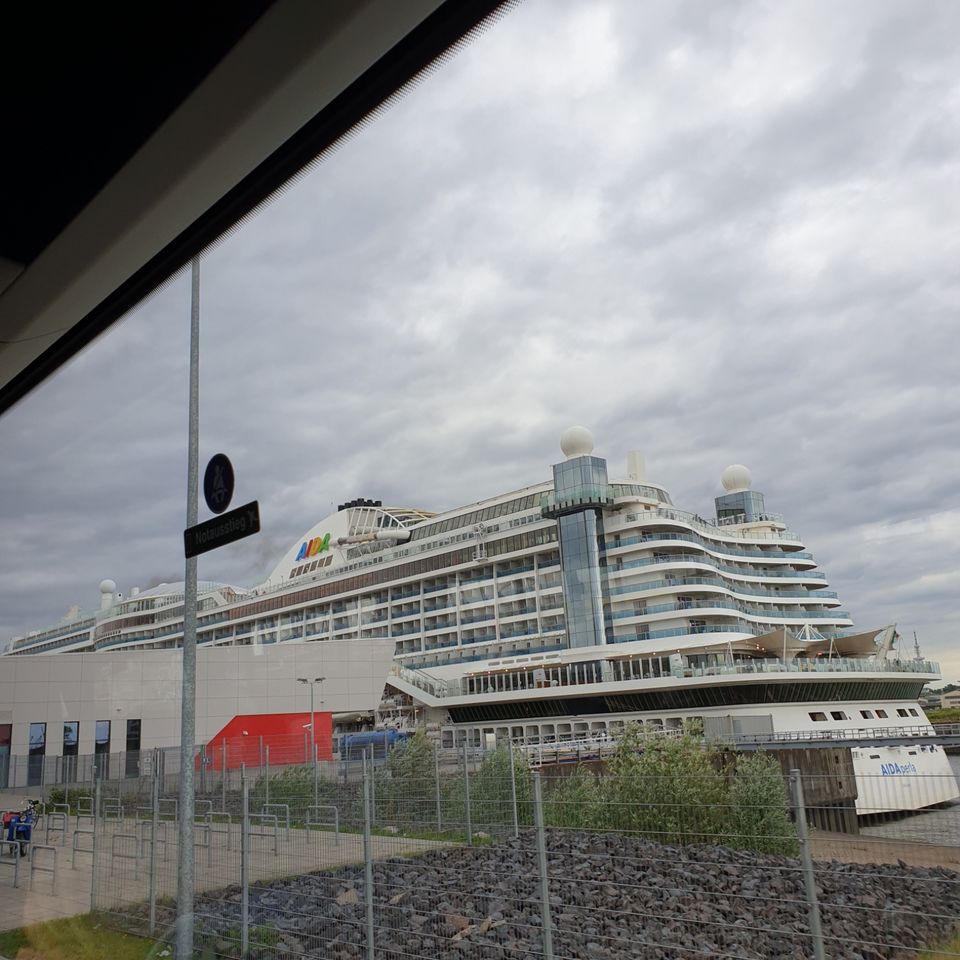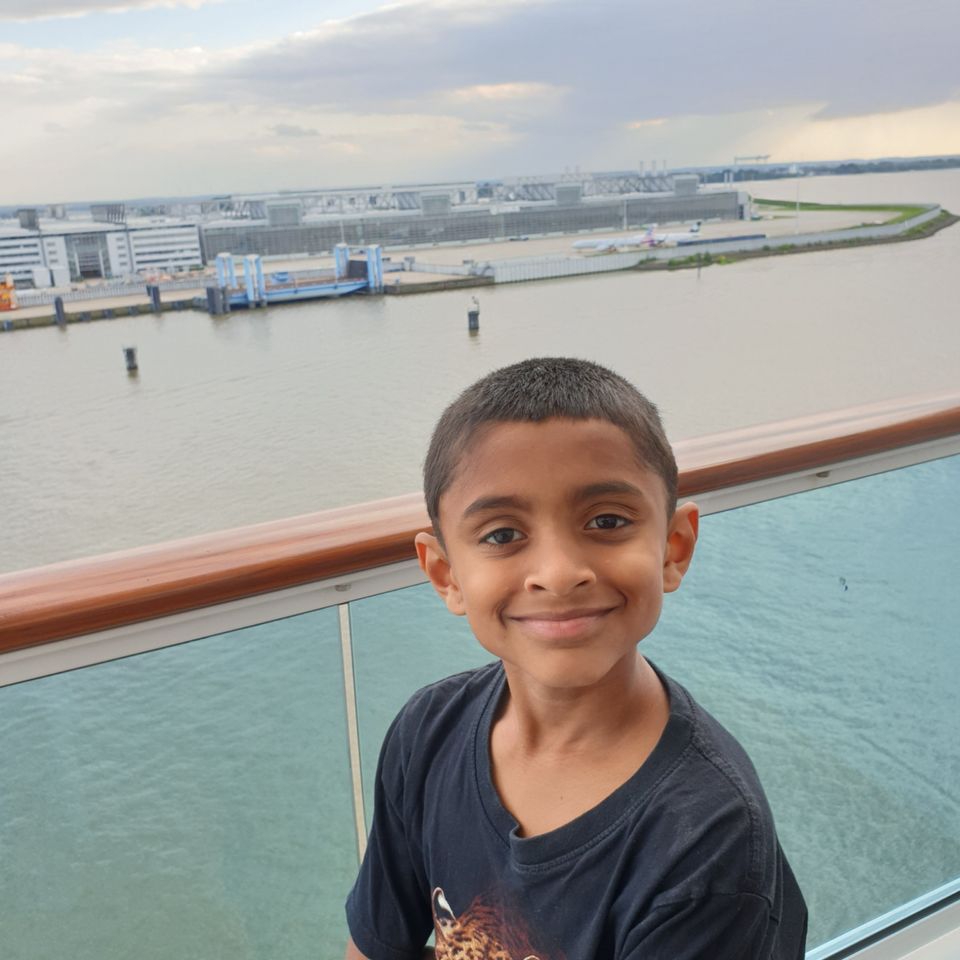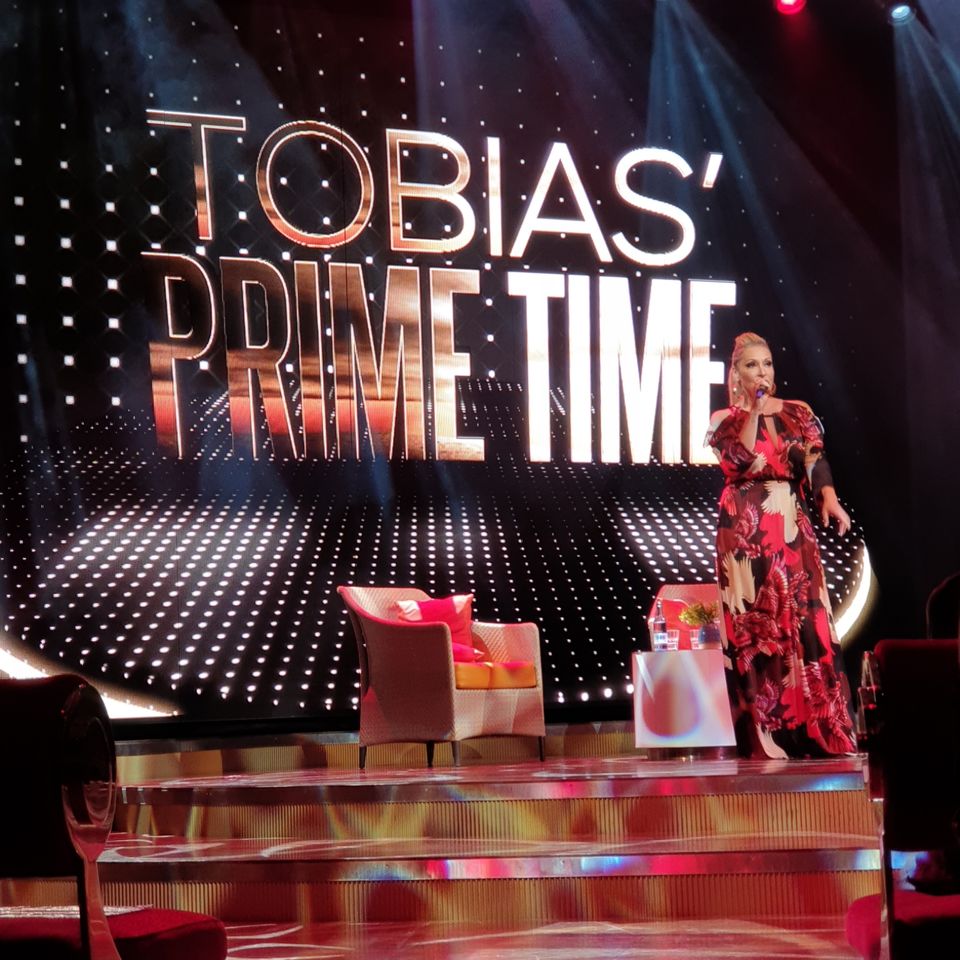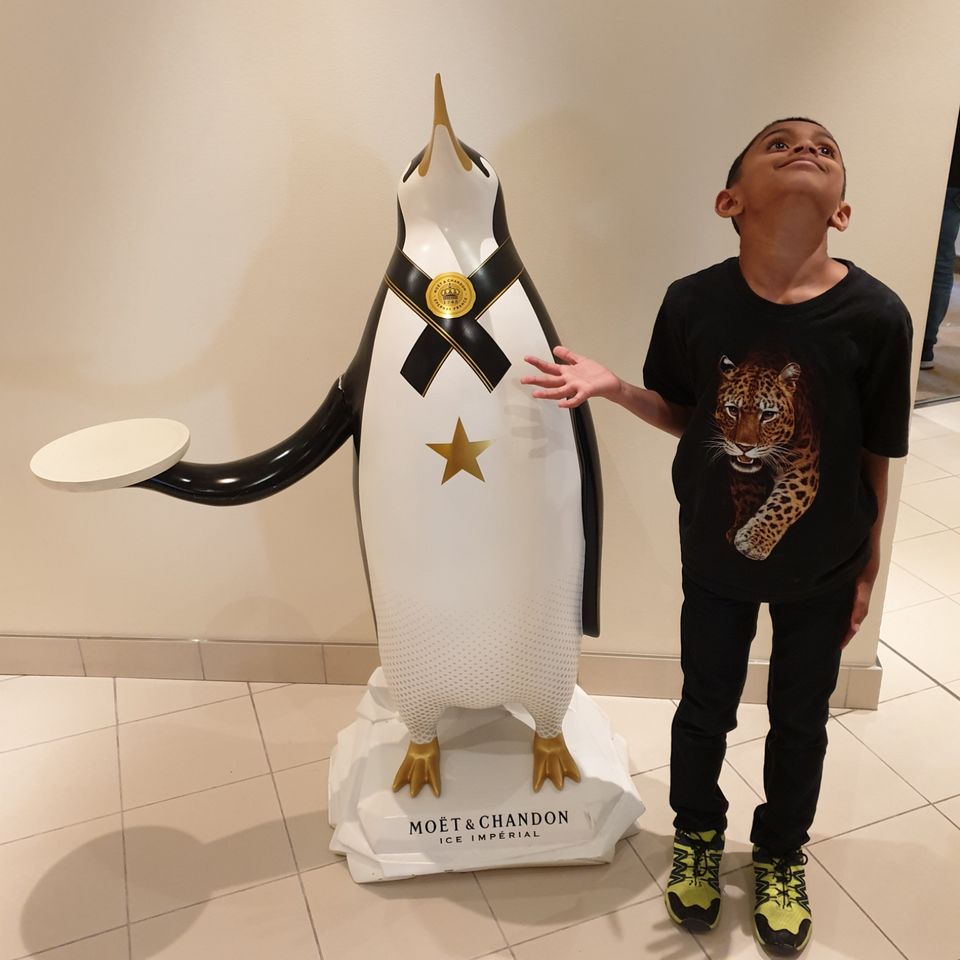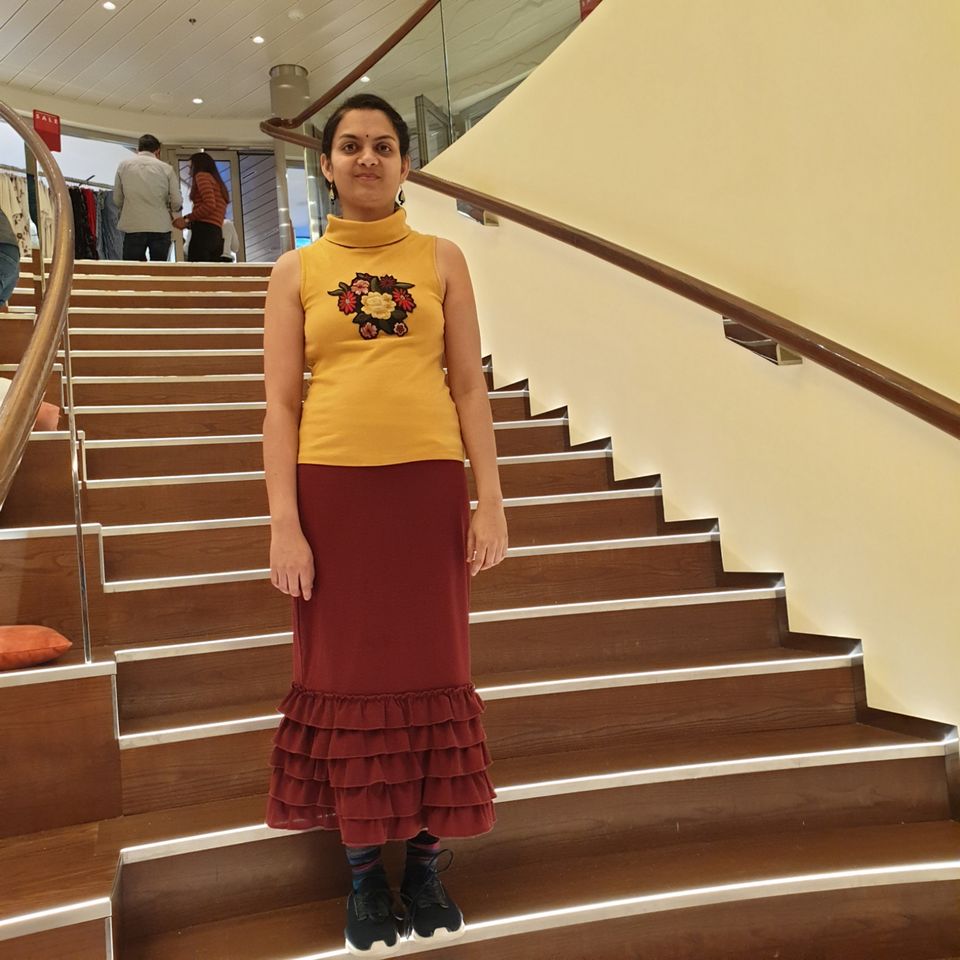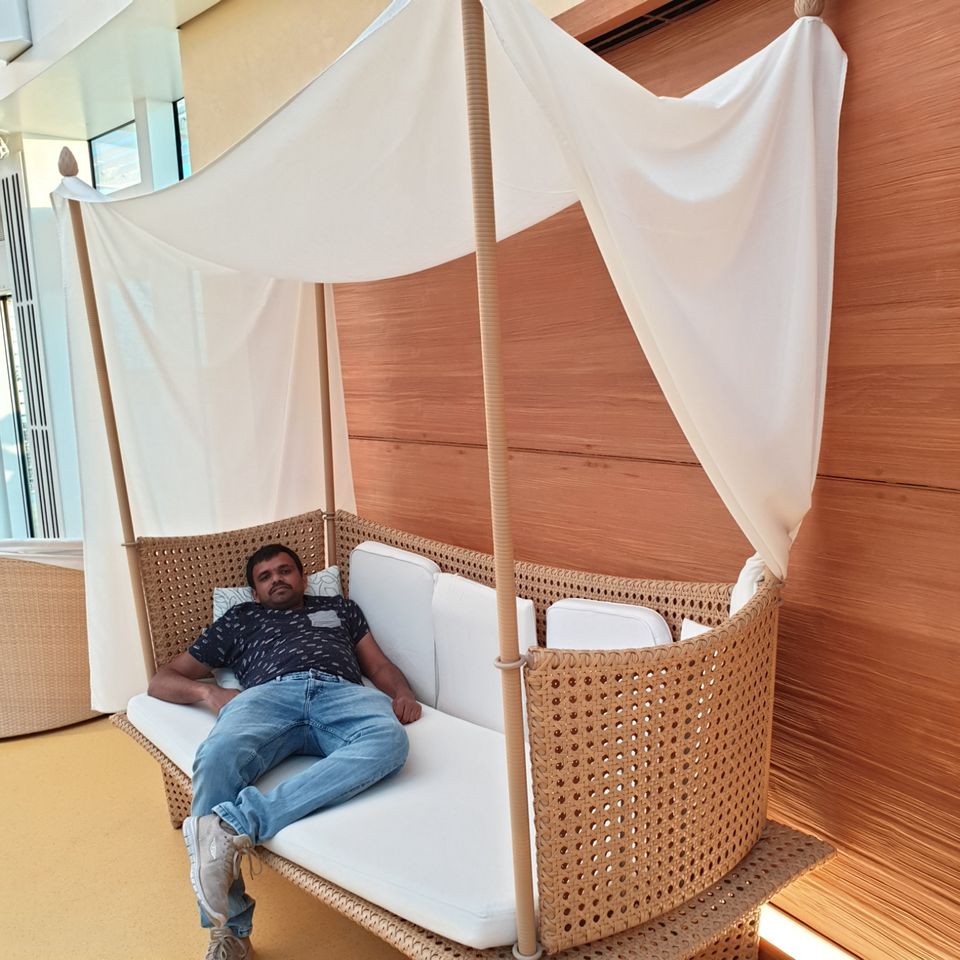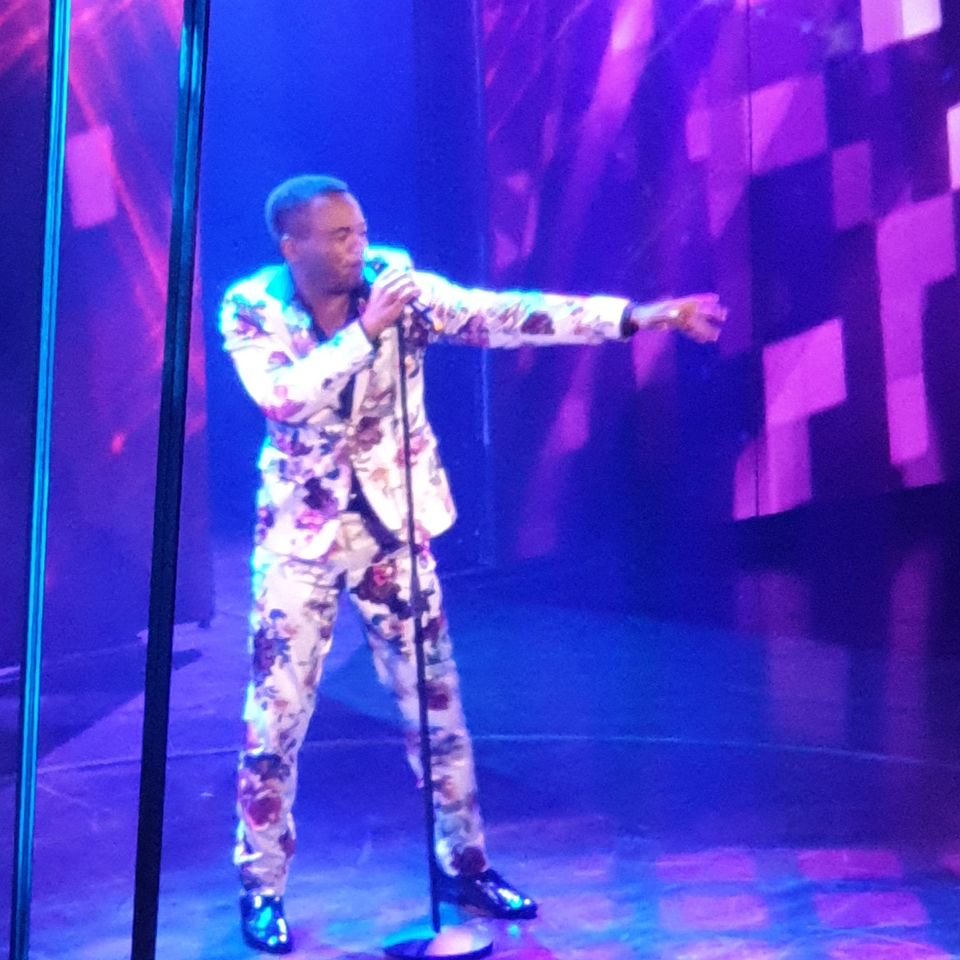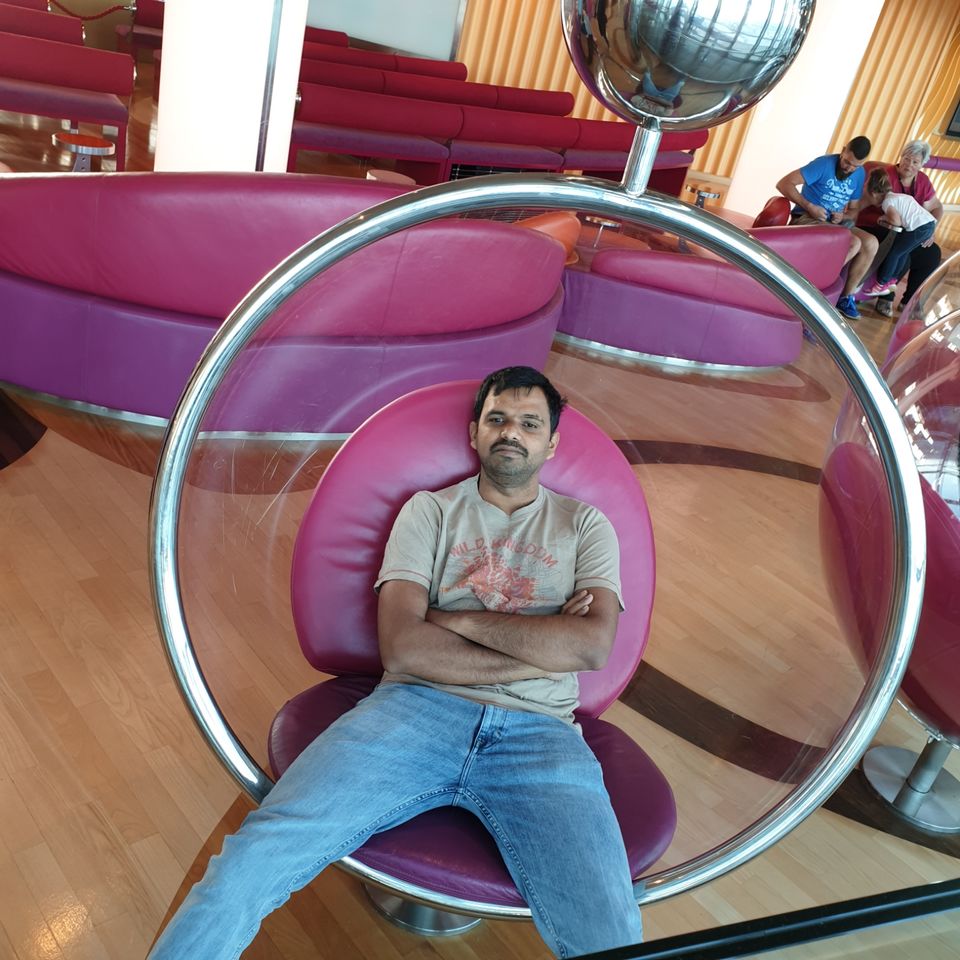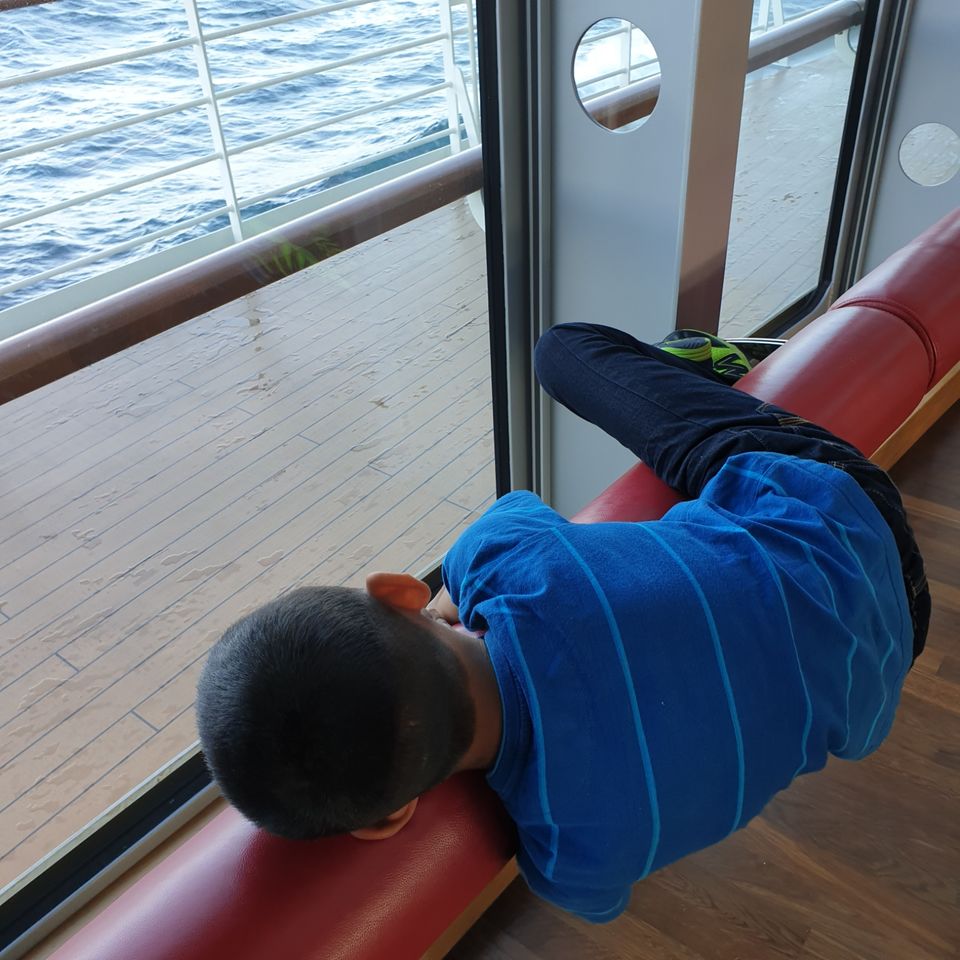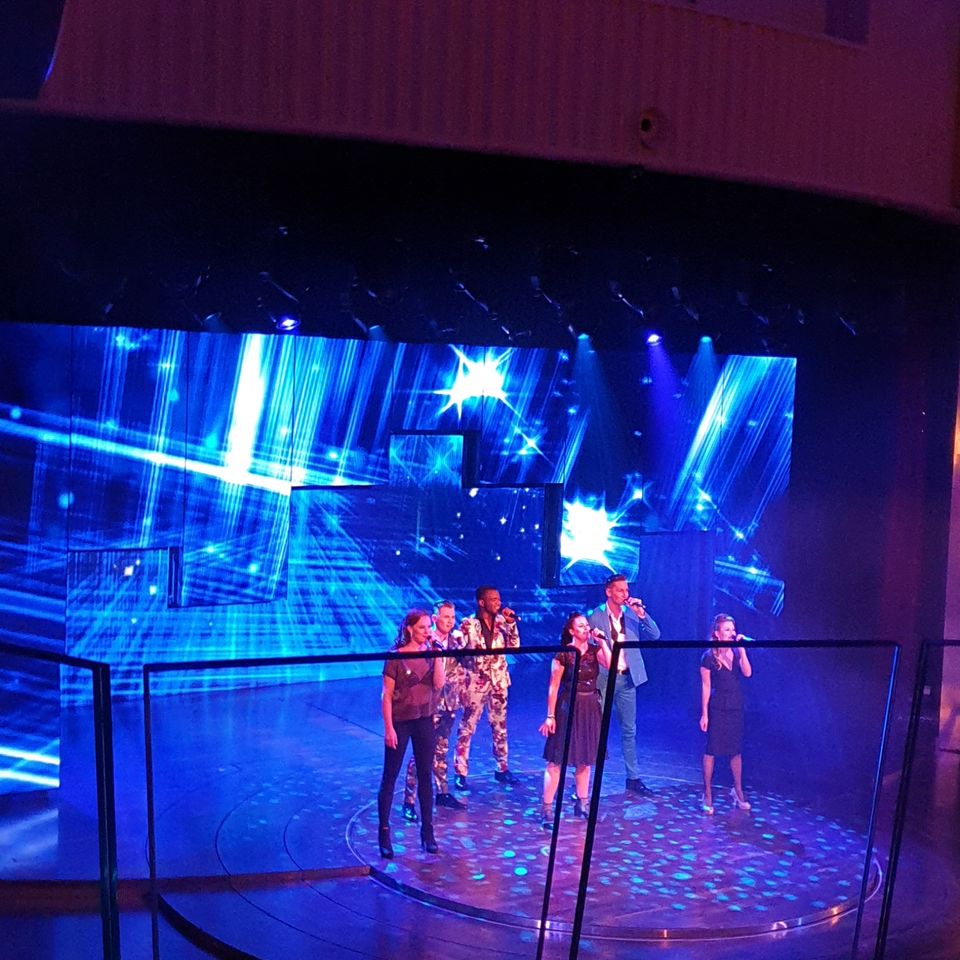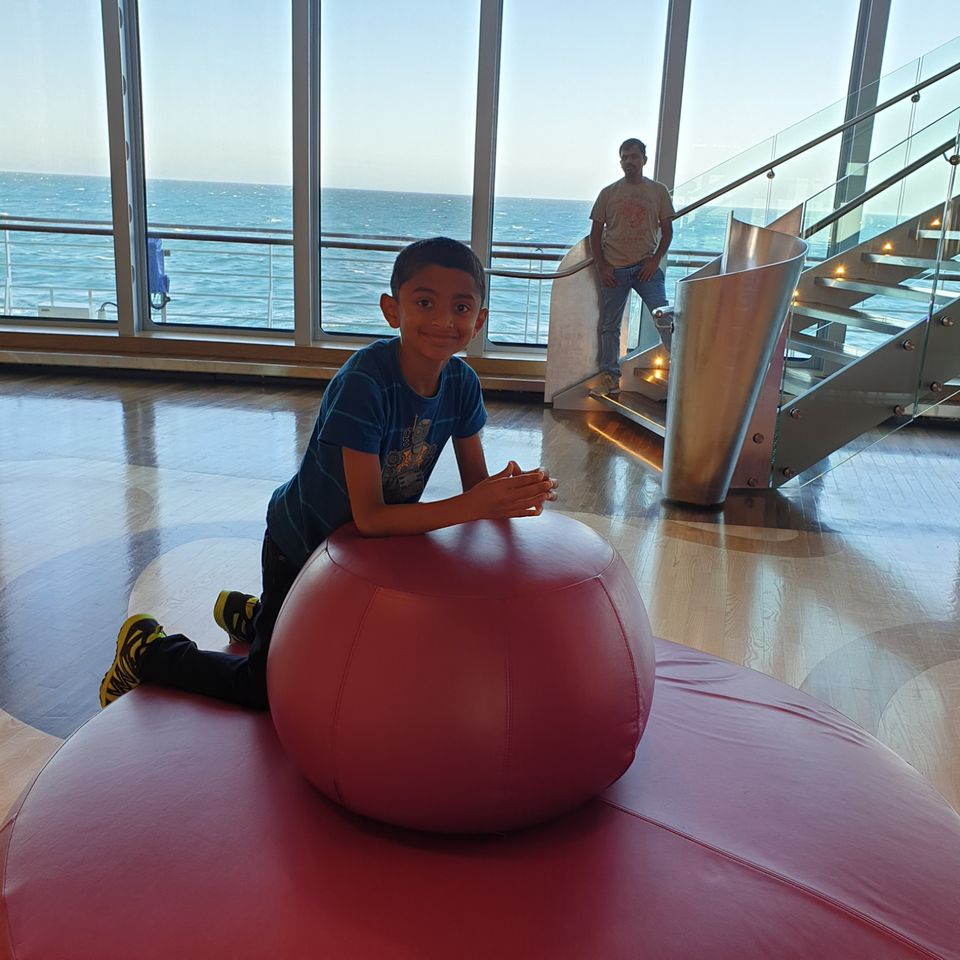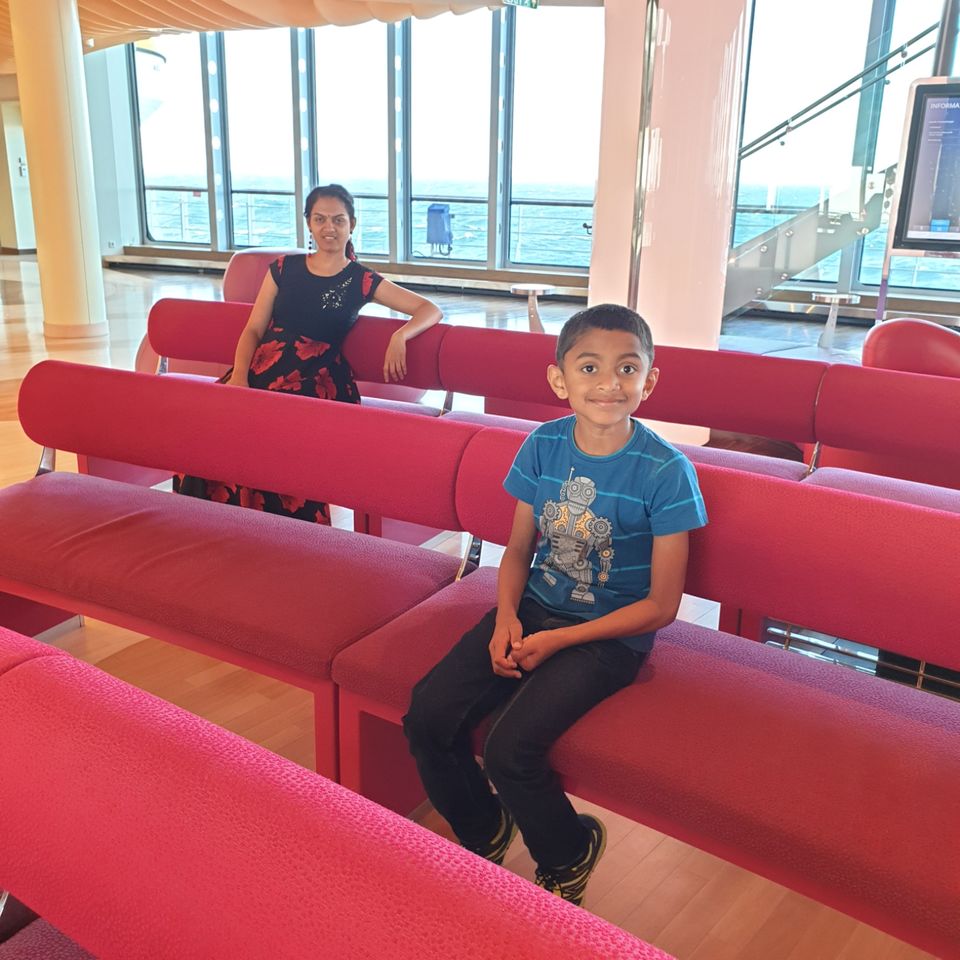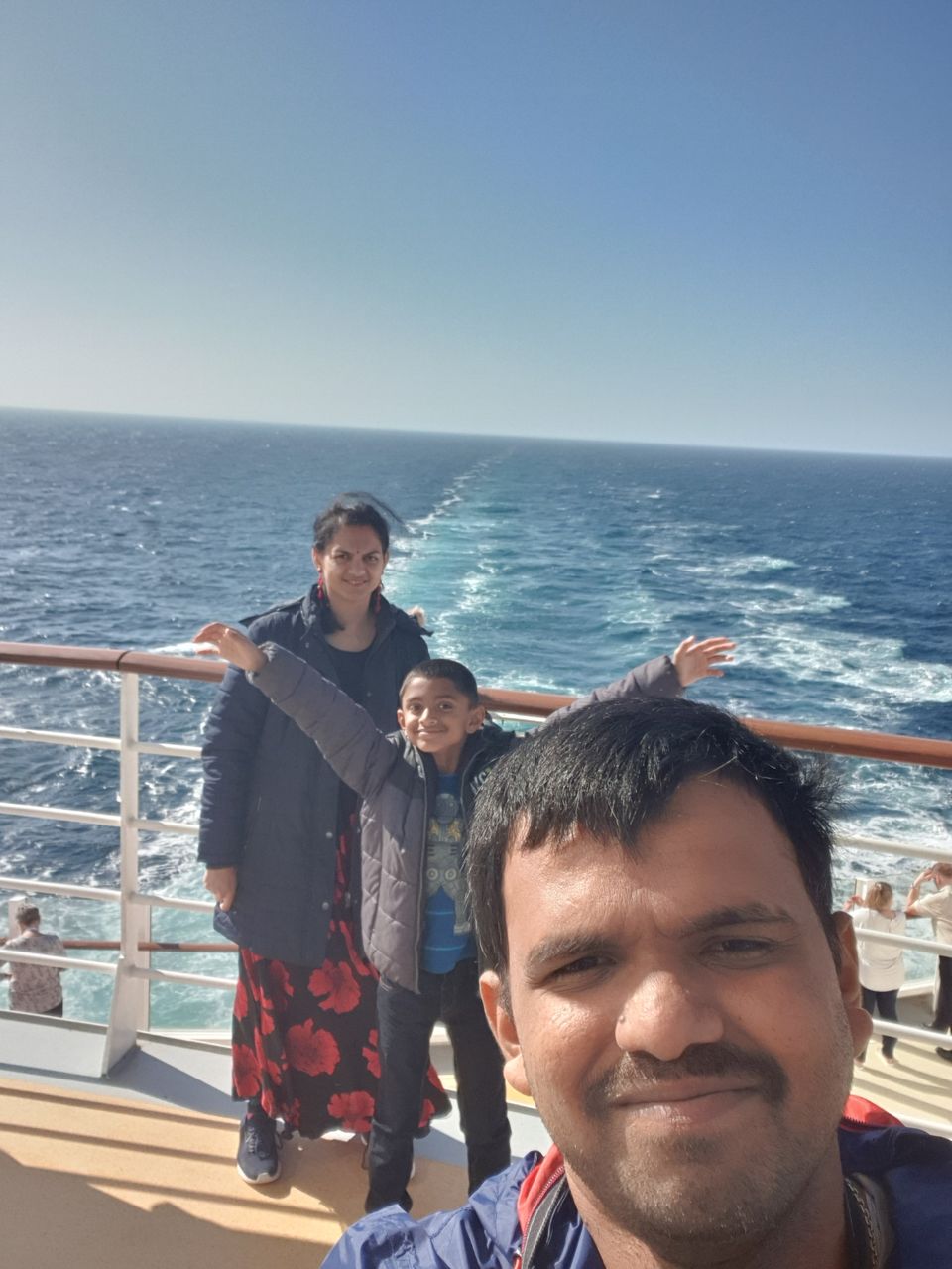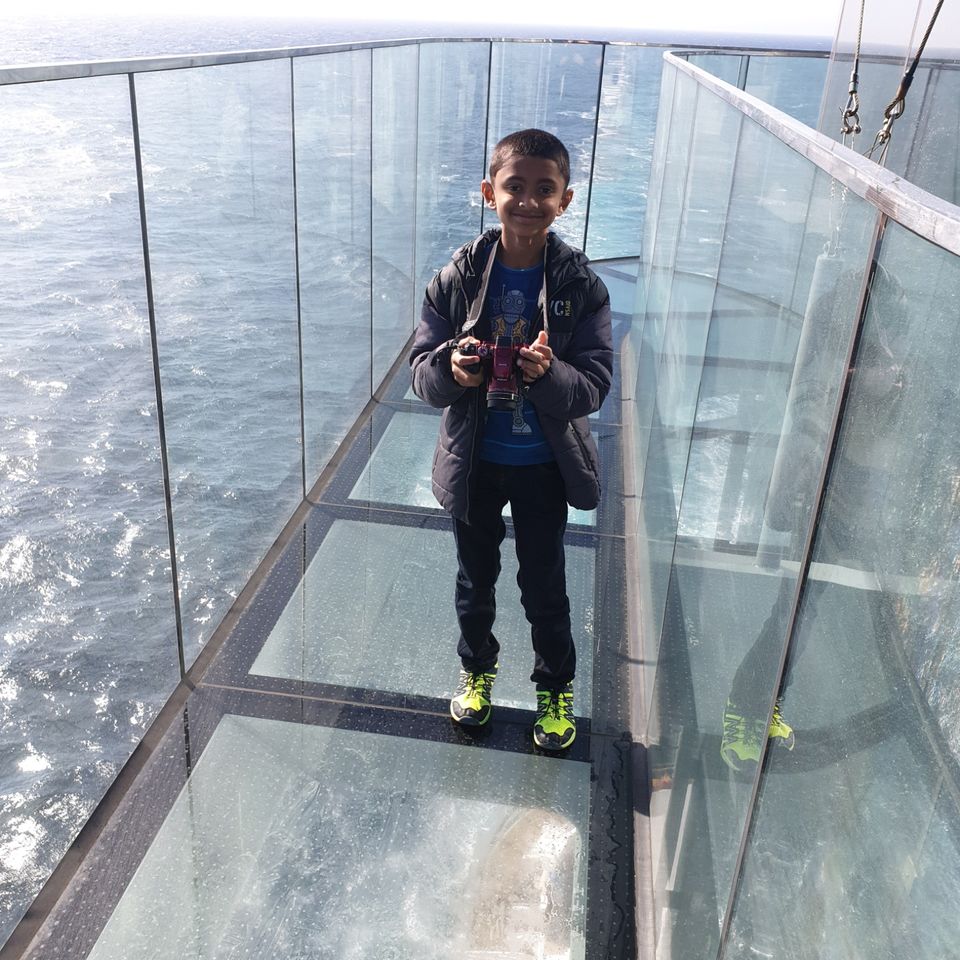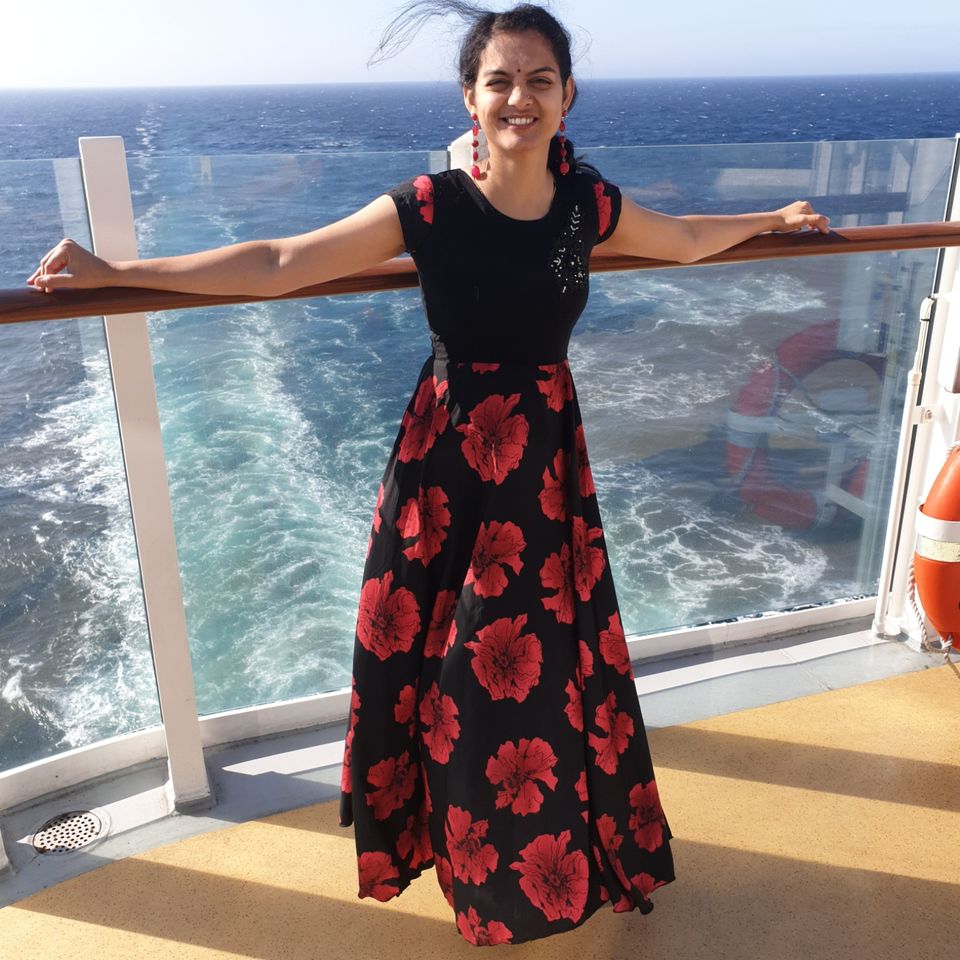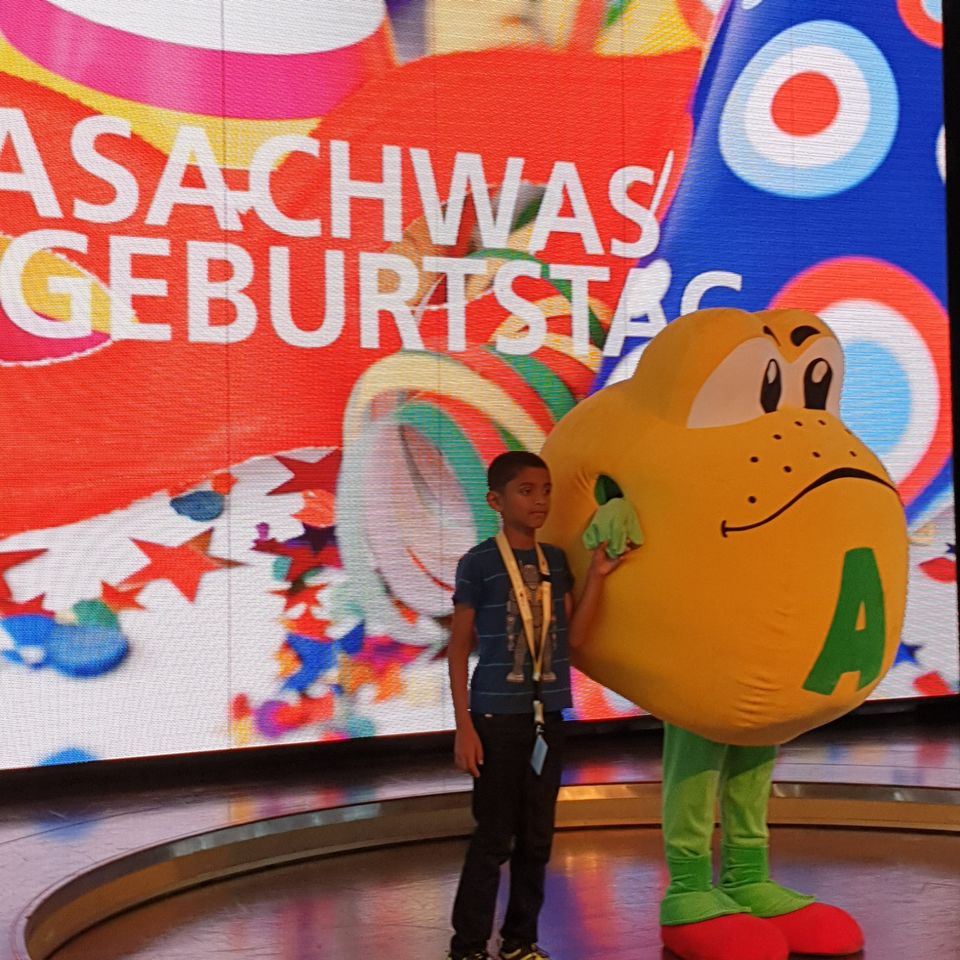 Stavanger - Hiking the Pulpit Rock
Pulpit Rock is a glacial rock formation 604m above Lysefjord. It towers an impressive 604 metres above the Lysefjord and is a destination that people across the world have on their 'bucket list'. It's not hard to see why. It is also worth mentioning that it had a starring role in the Tom Cruise movie 'Mission Impossible - Fallout'.
We started as usual in bus and in between Bus was taken in a Ferry to Luaavik oanes. We could sit in the bus or go around in the ferry. The total time from Stavanger to the starting point of hike was around 1.5hrs.
We're relatively fit and we found Pulpit Rock a moderate two hour hike each way. There are 2 taxing uphill sections: the first is a climb at the very beginning of the hike and the second is a boulder filled section half way up. Both left us out of breath and we were relieved when we reached some easier terrain!
The route is well signposted with a mix of very pretty wooden signposts and stone piles with a painted red T. The route is also marked with poles detailing the distance hiked and the distance left to hike which is a great motivator when the going gets tough!
There are no shops on the climb so bring enough food and drink supplies for the hike! We were given snack packets and water bottles by AIDA excursion team included in our package.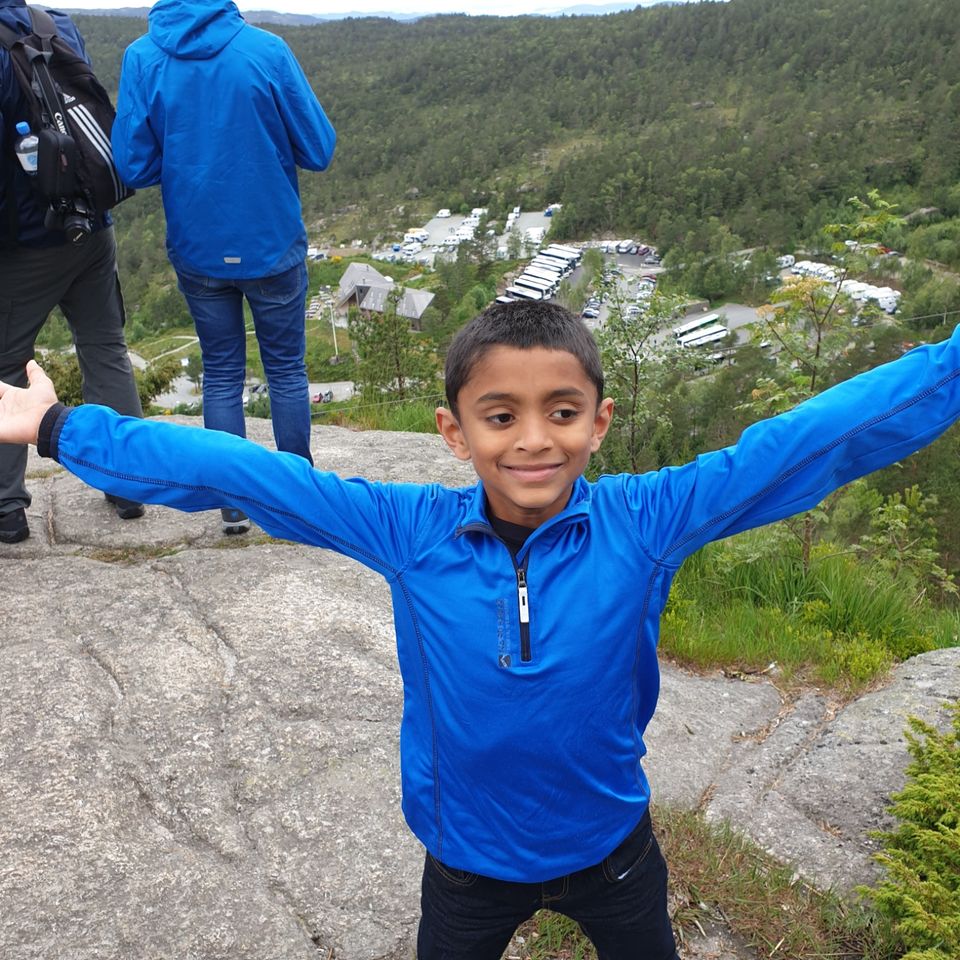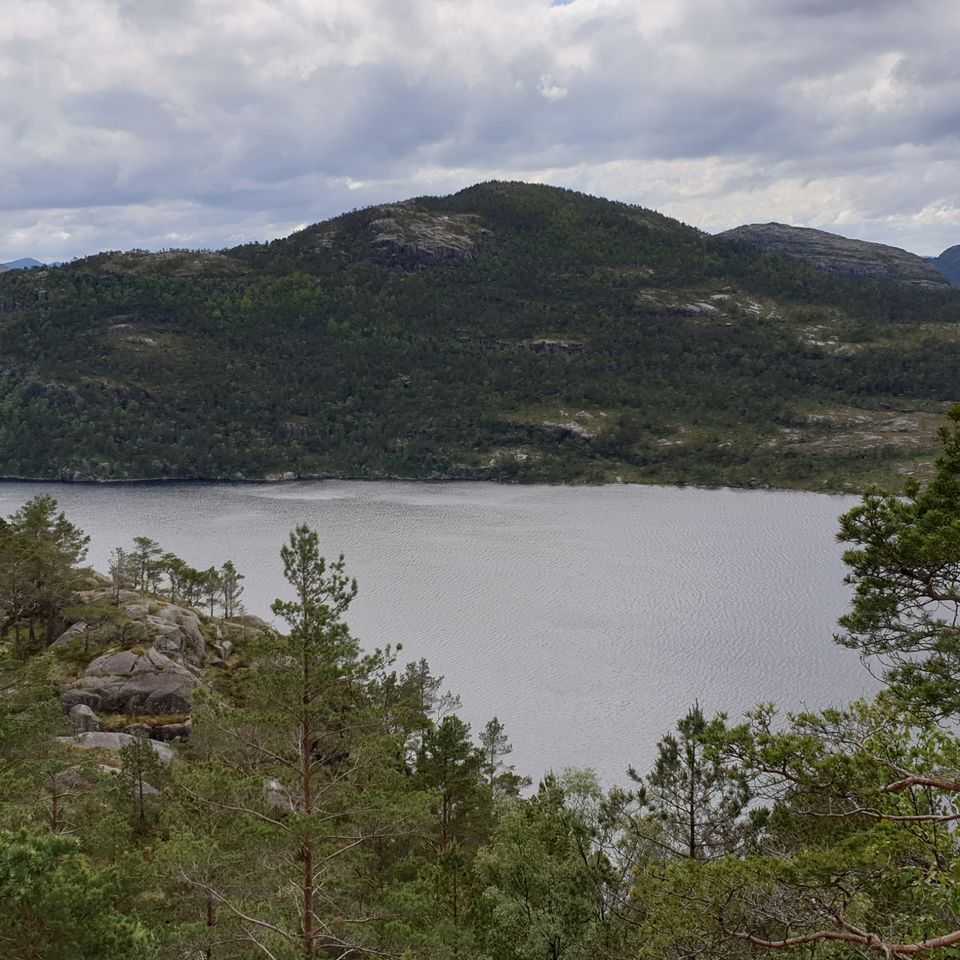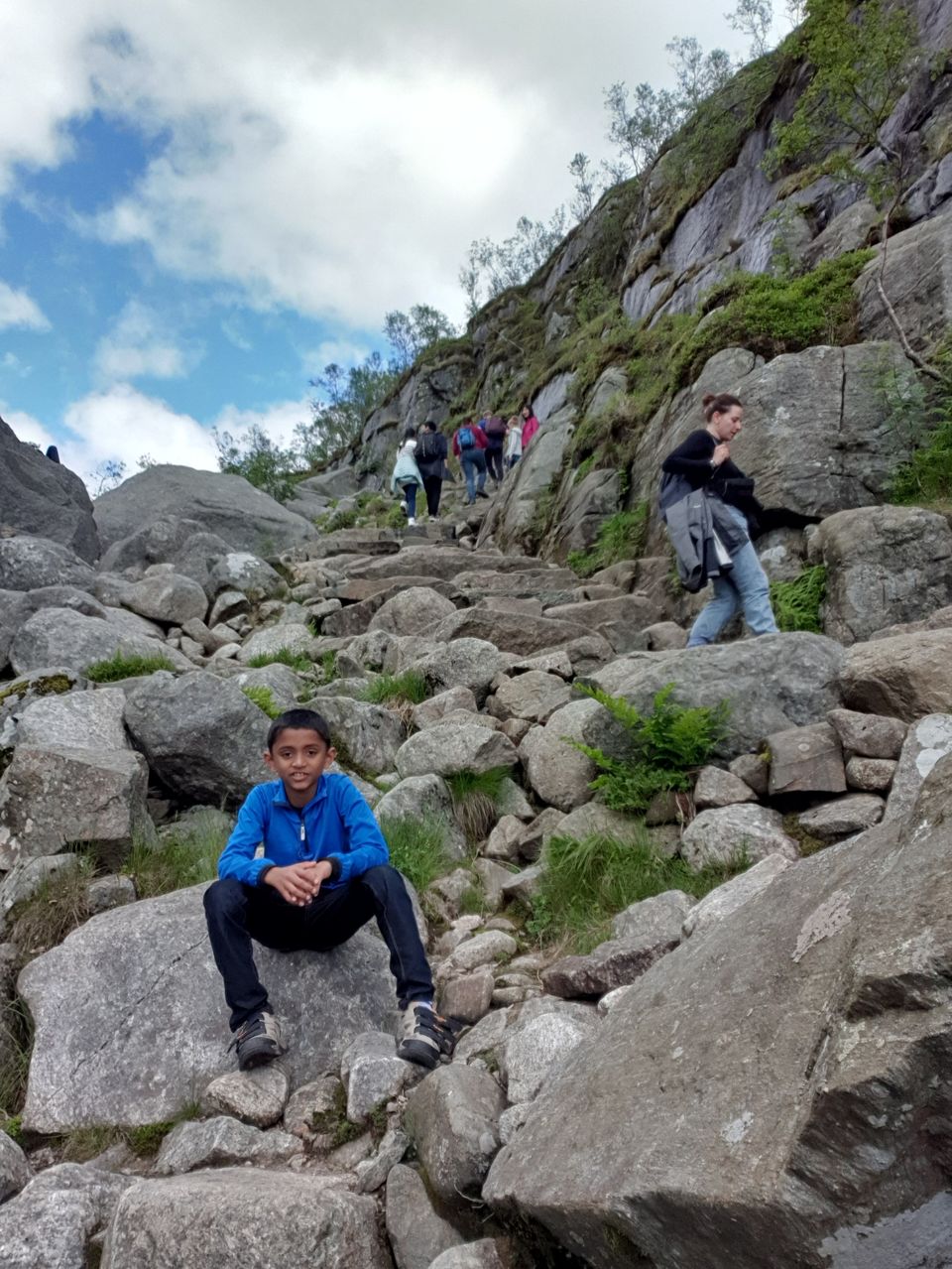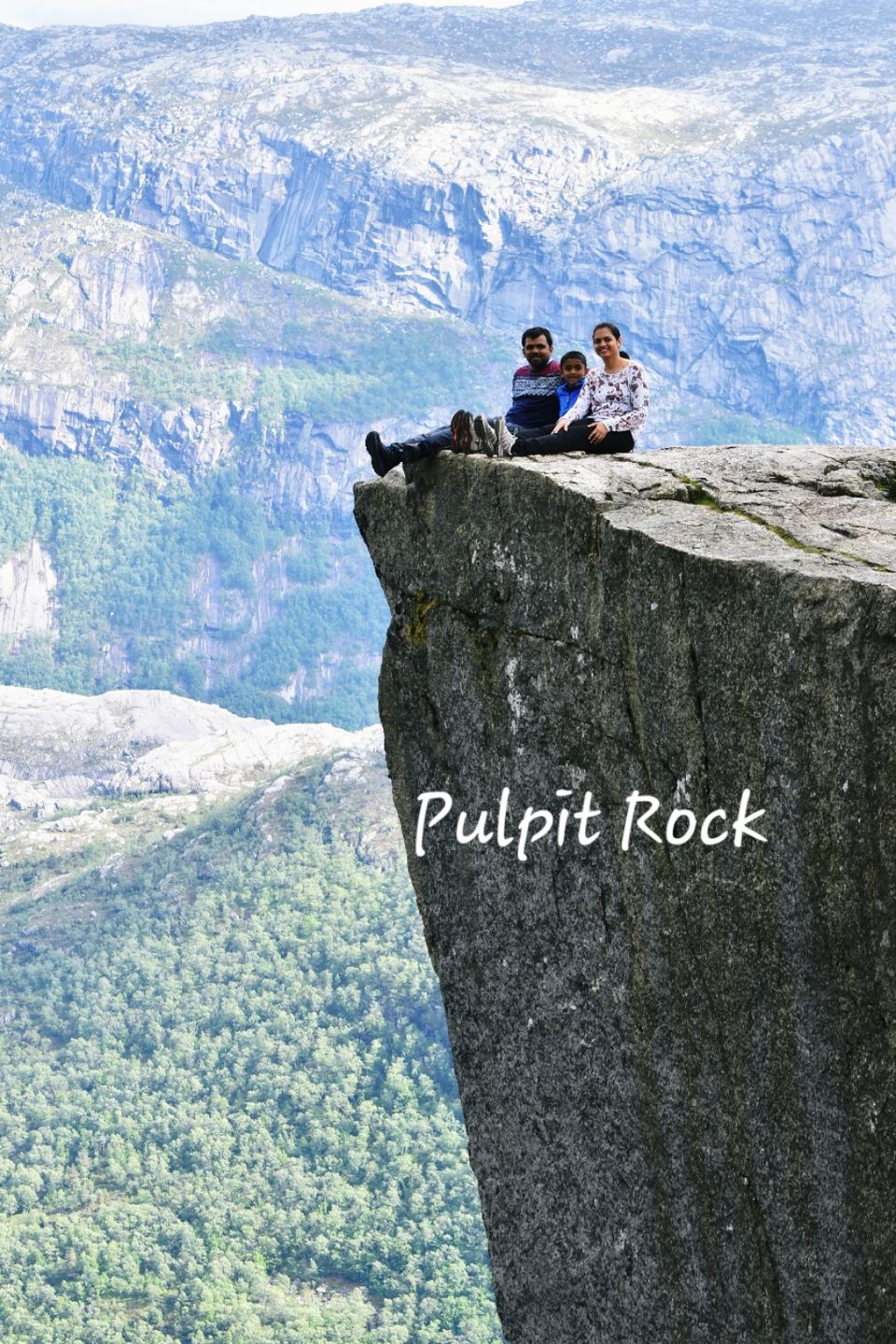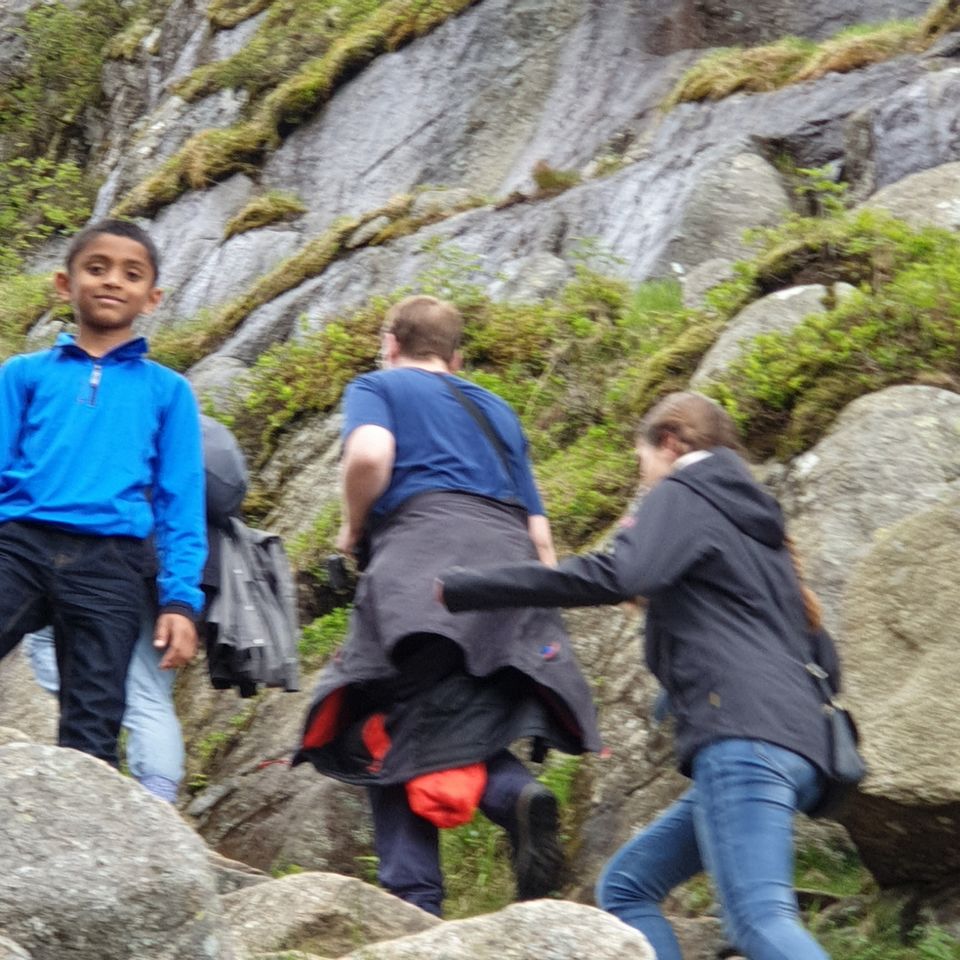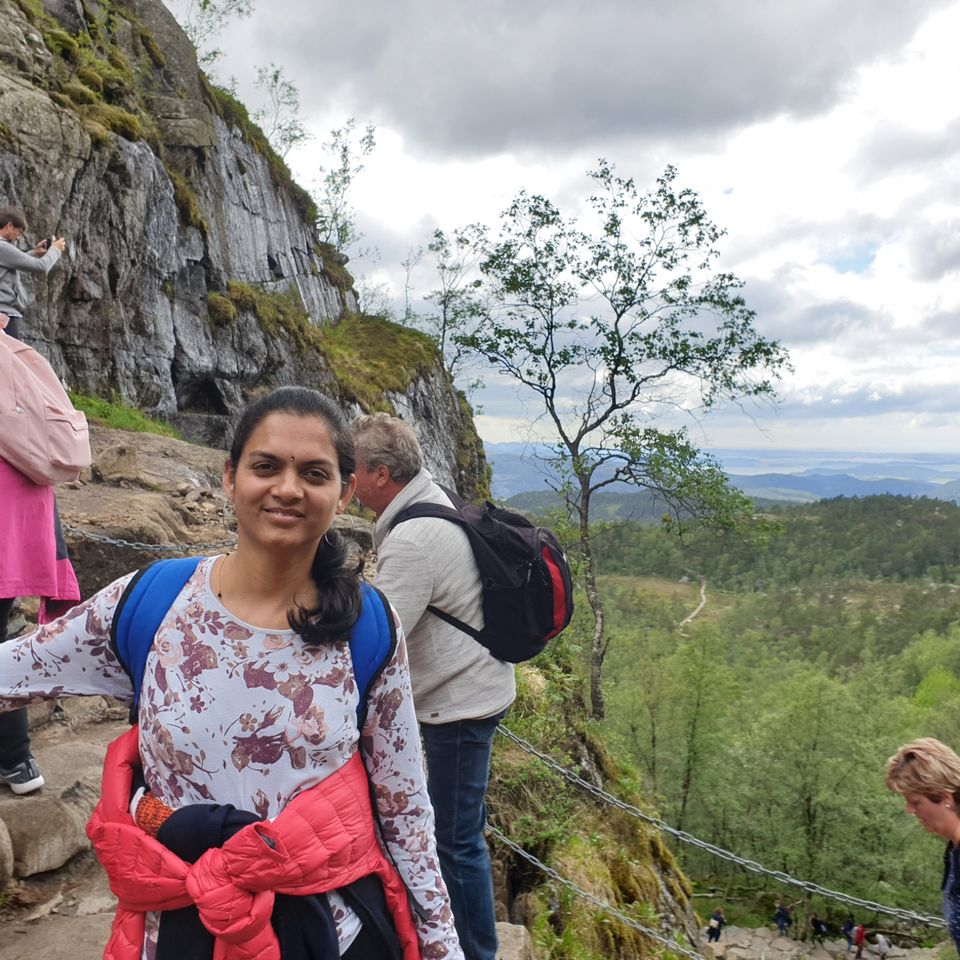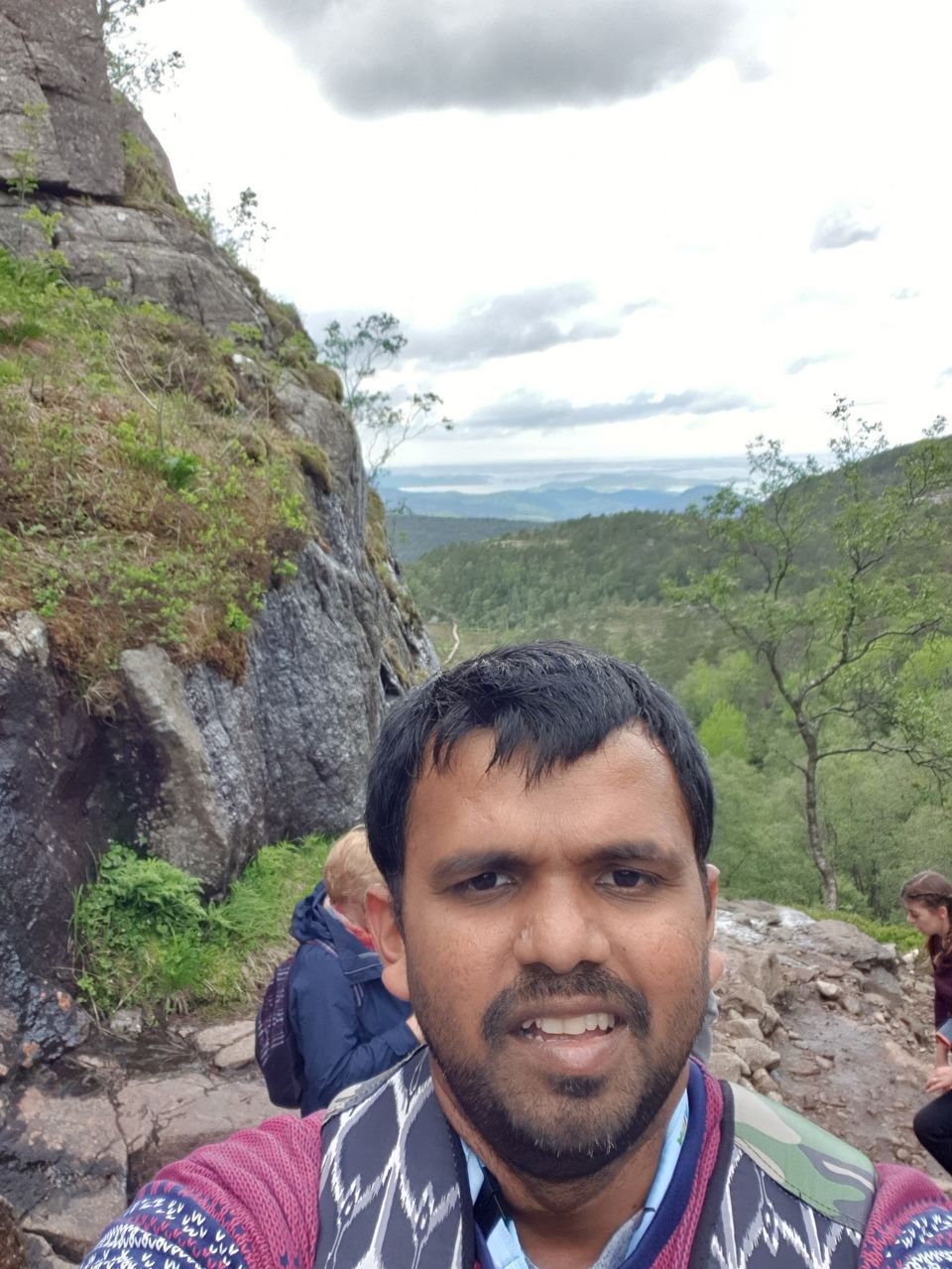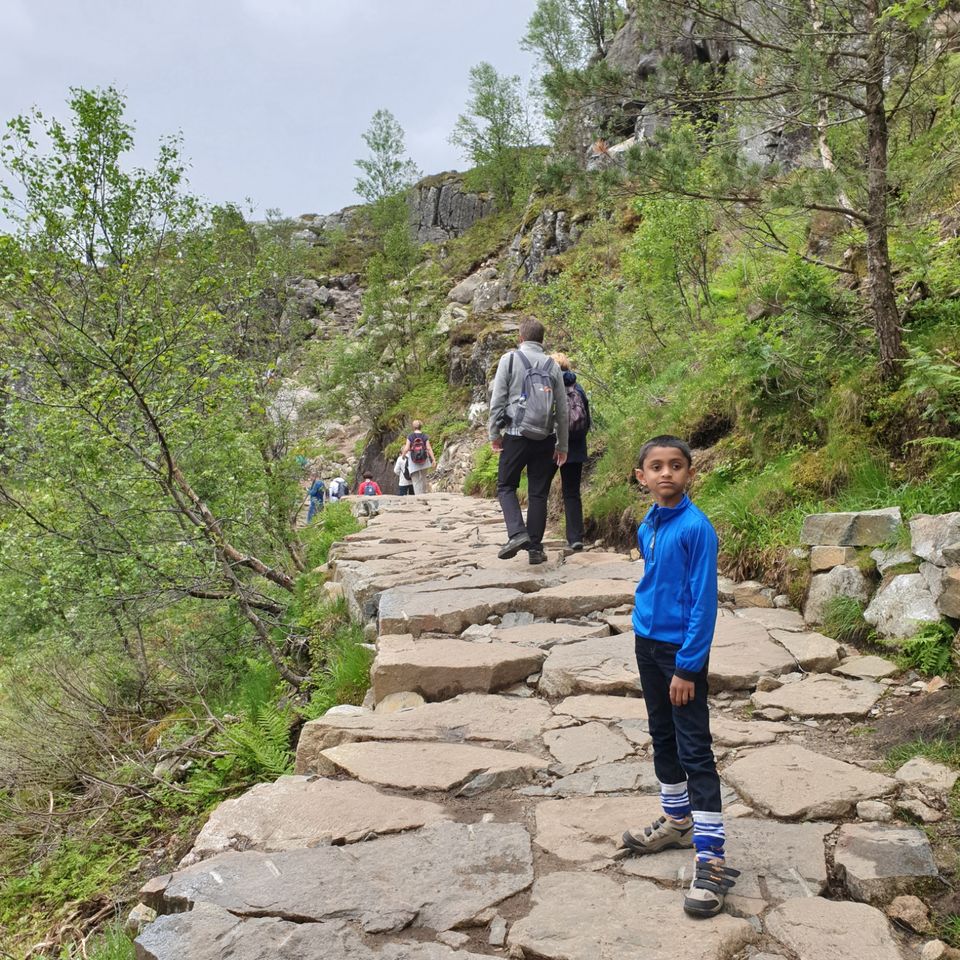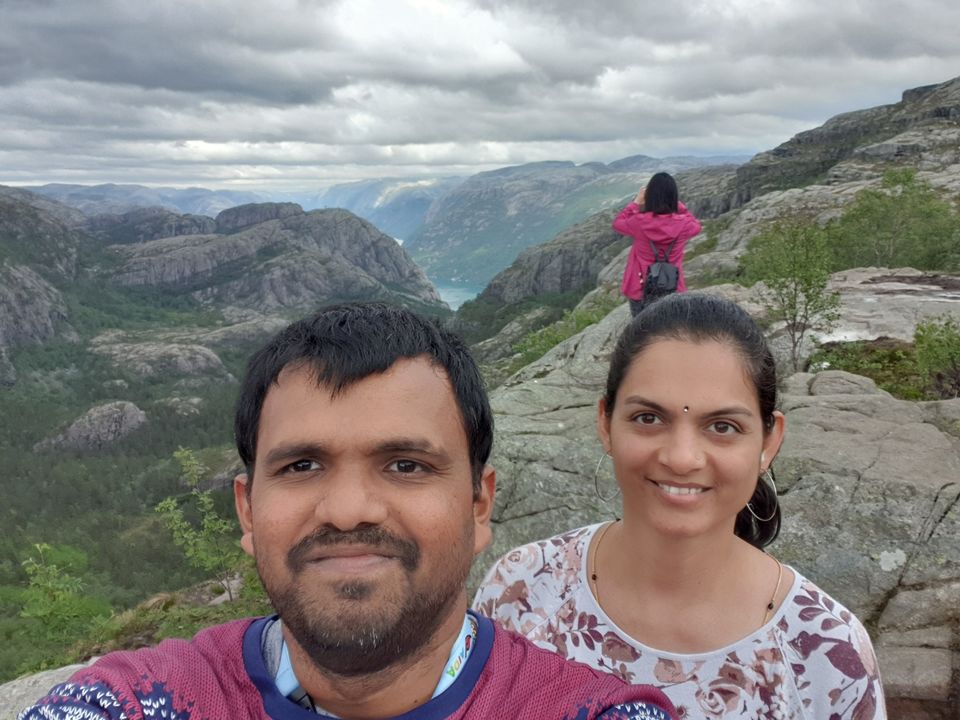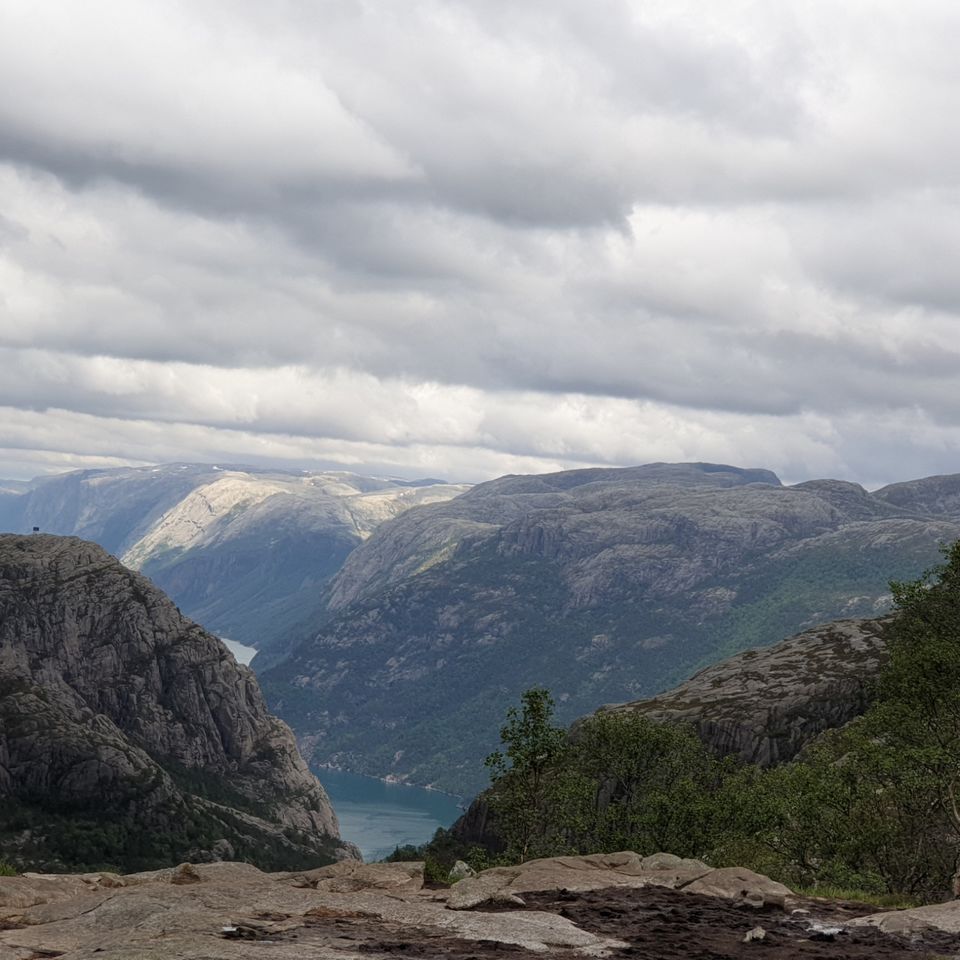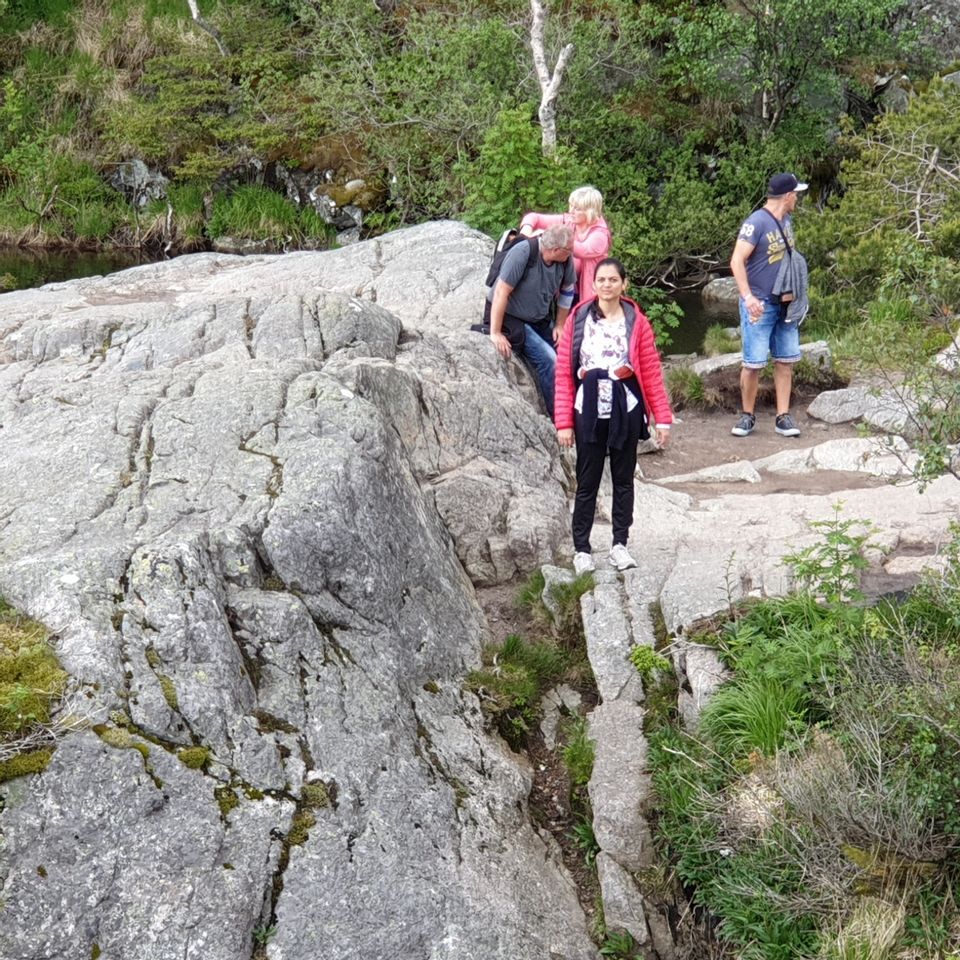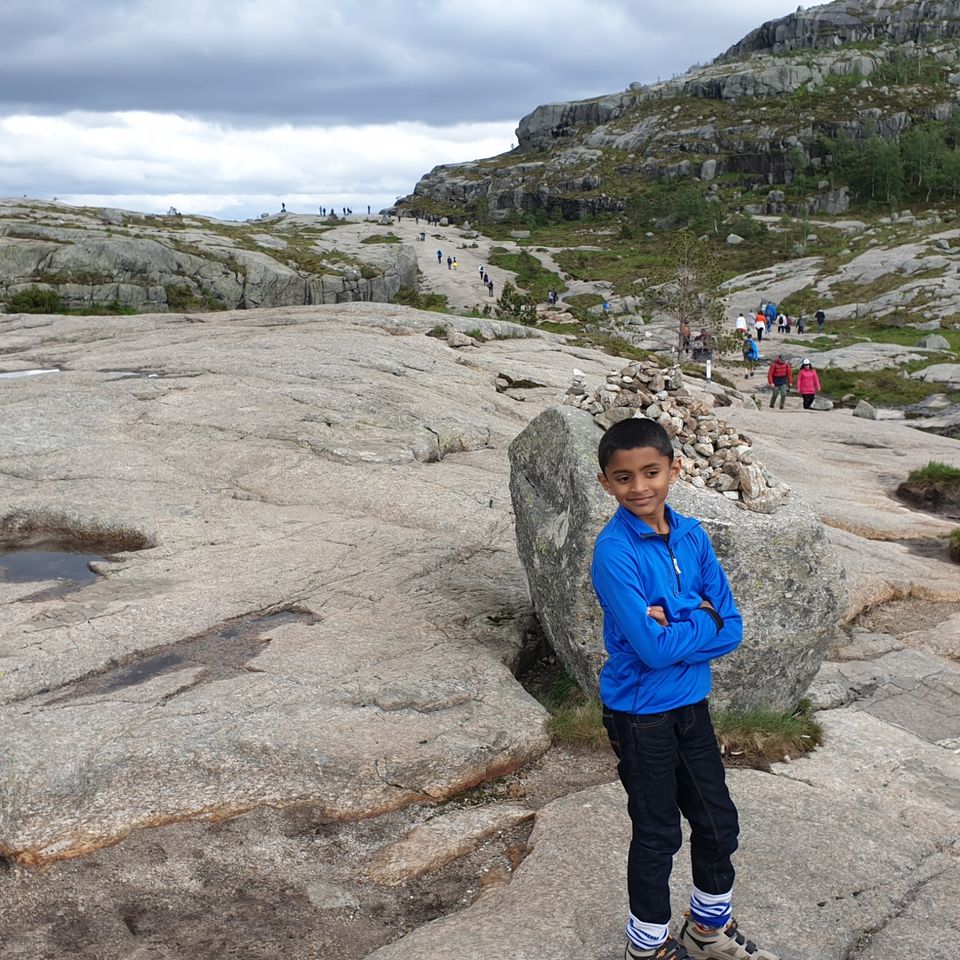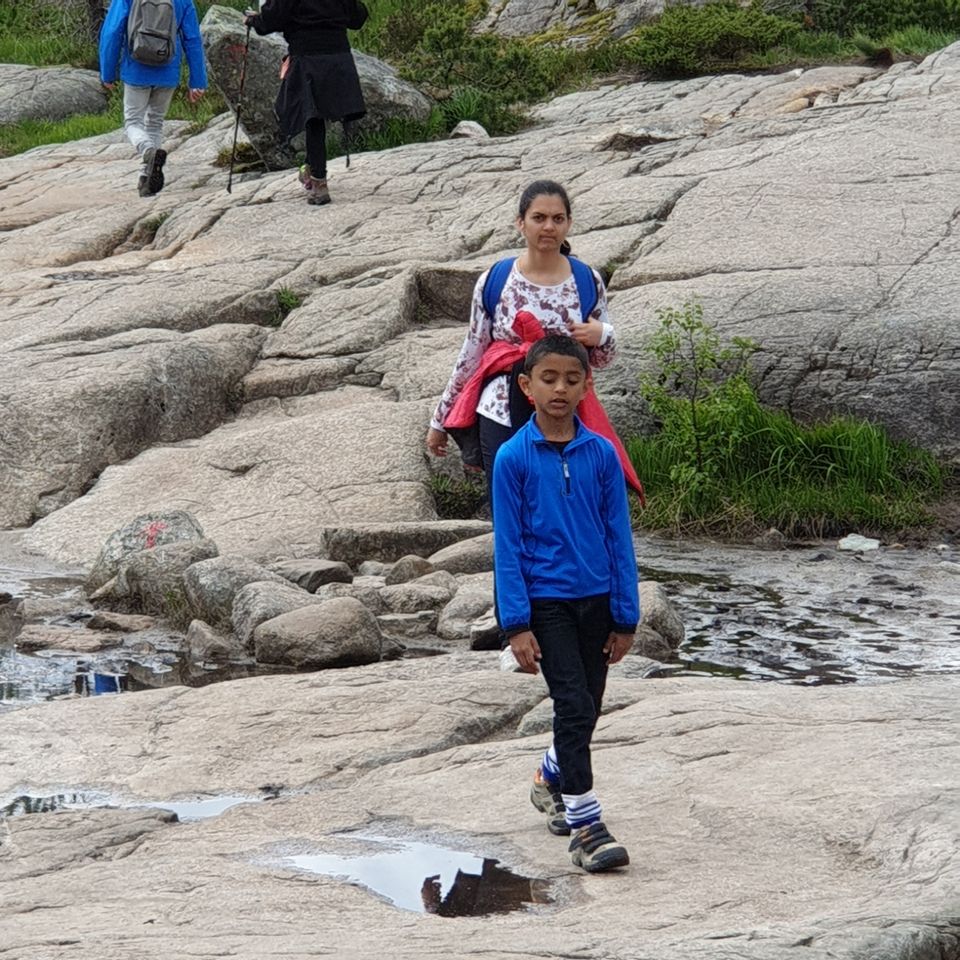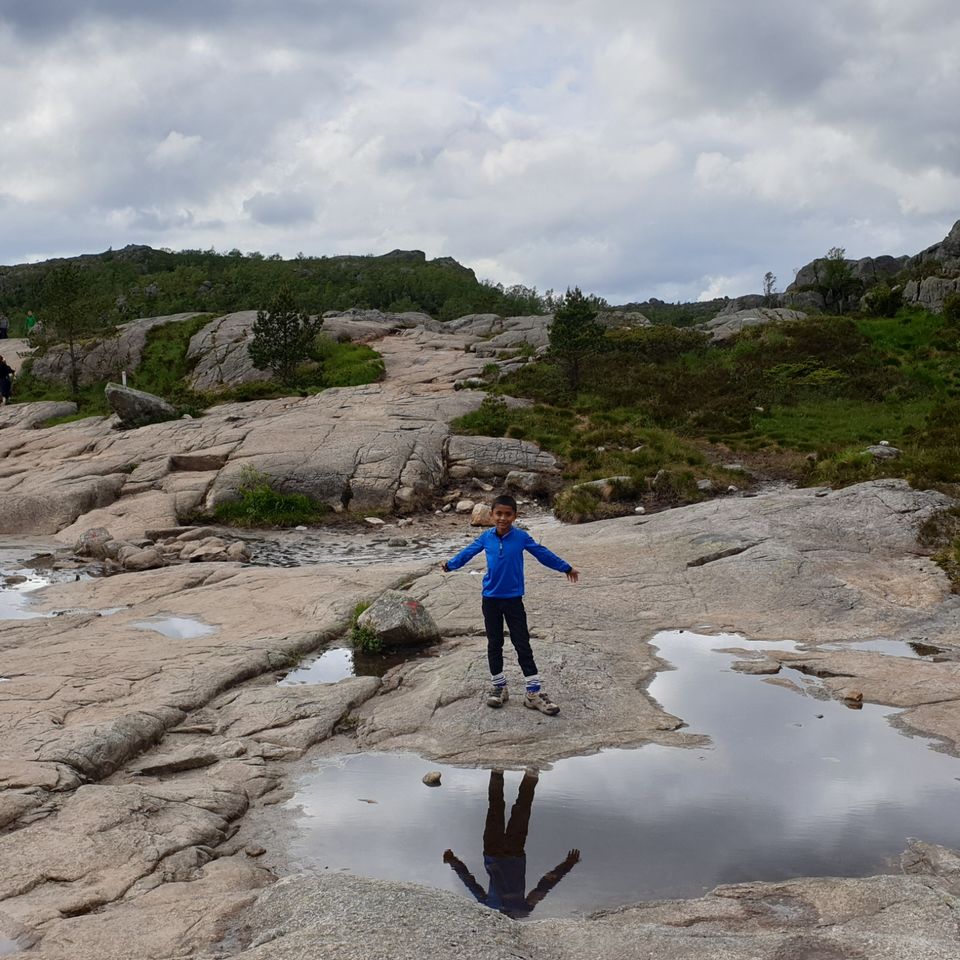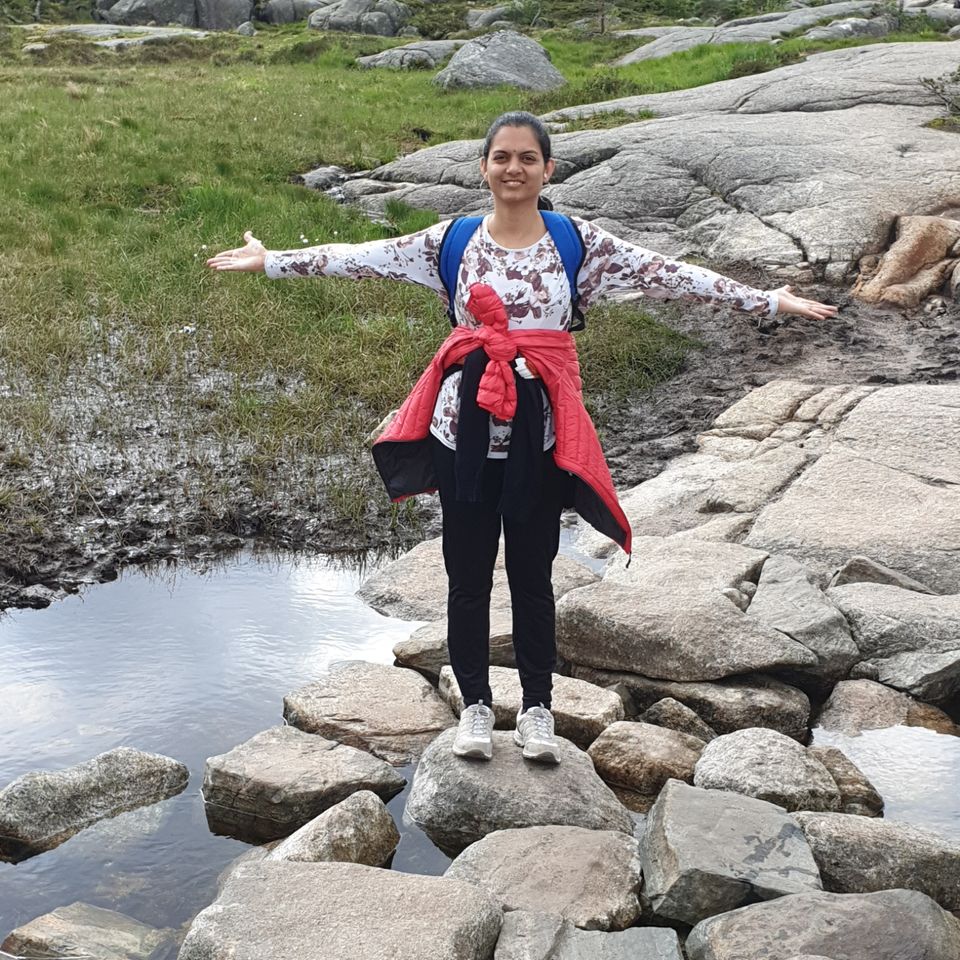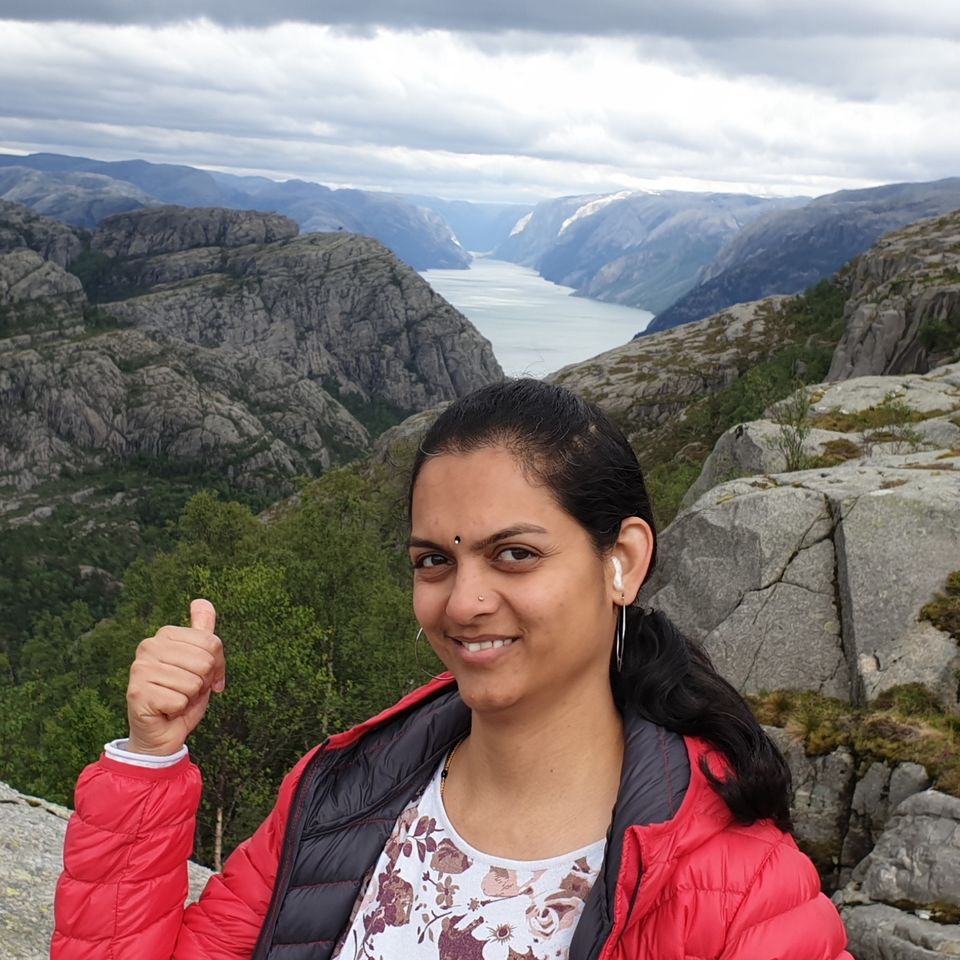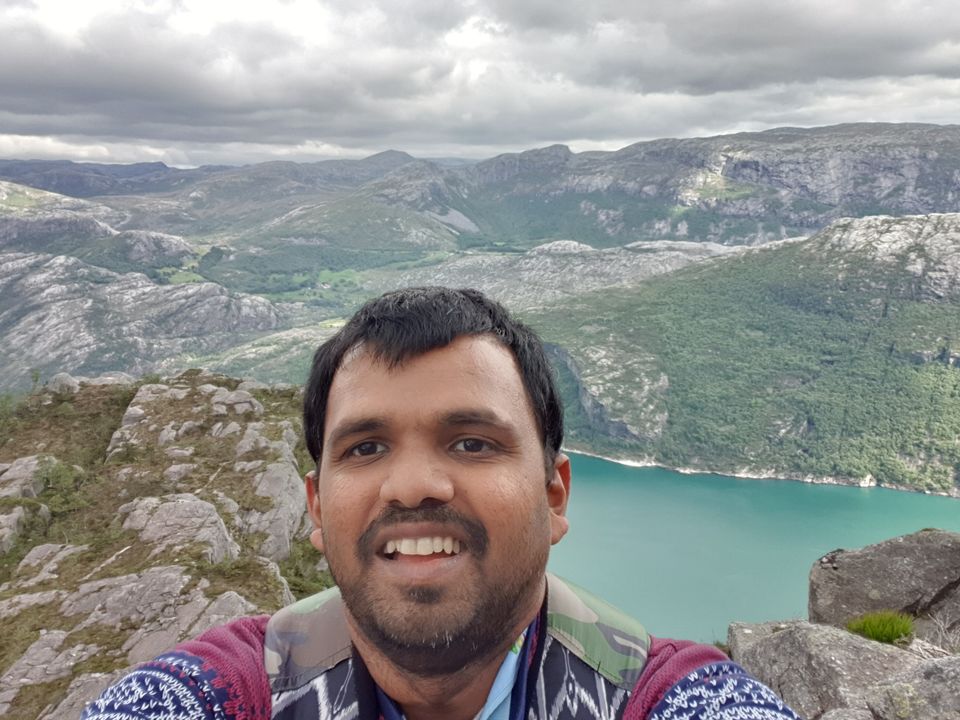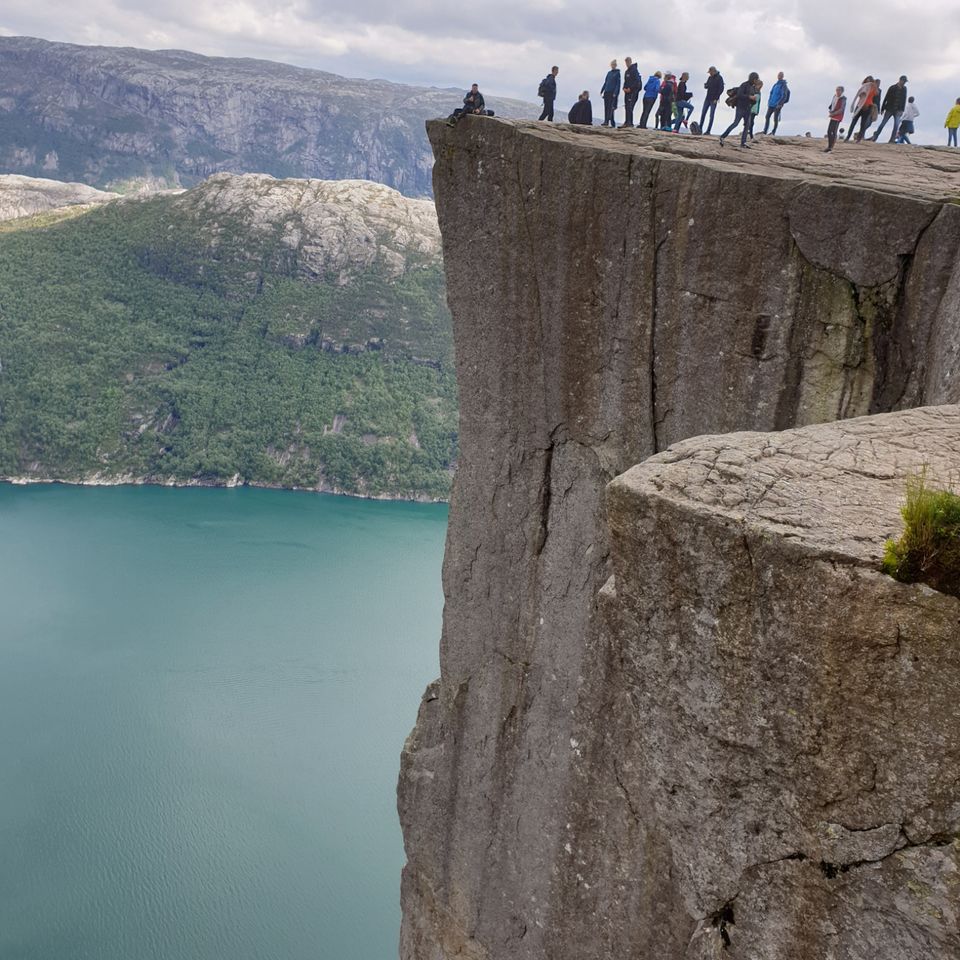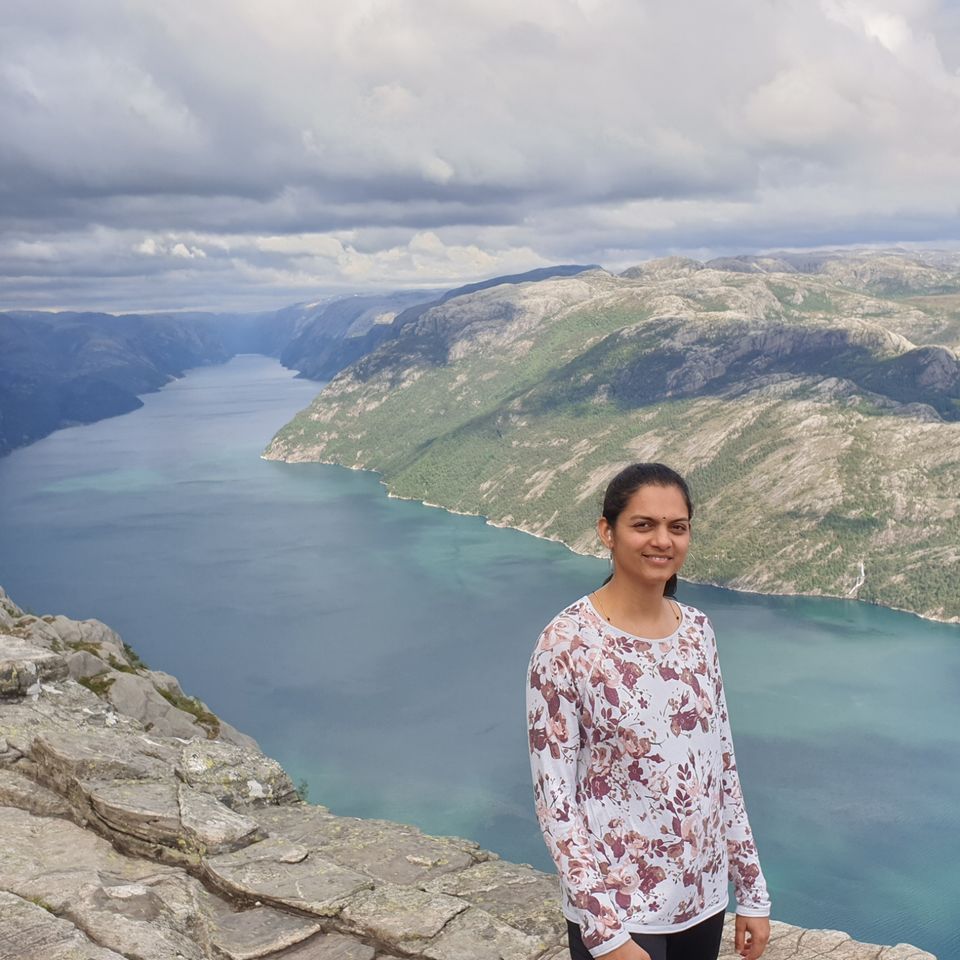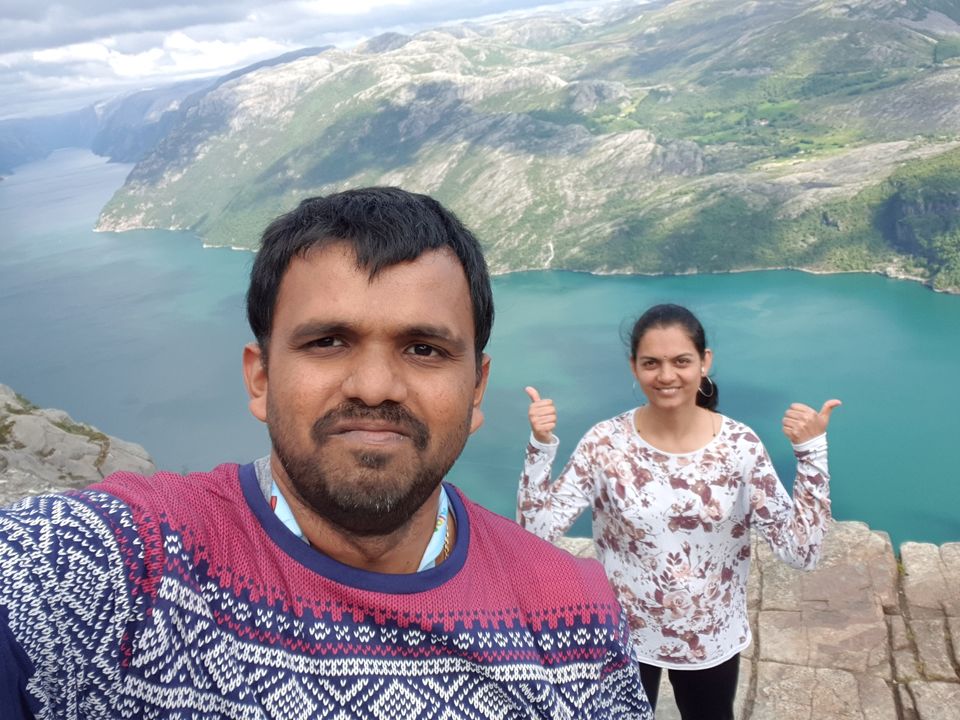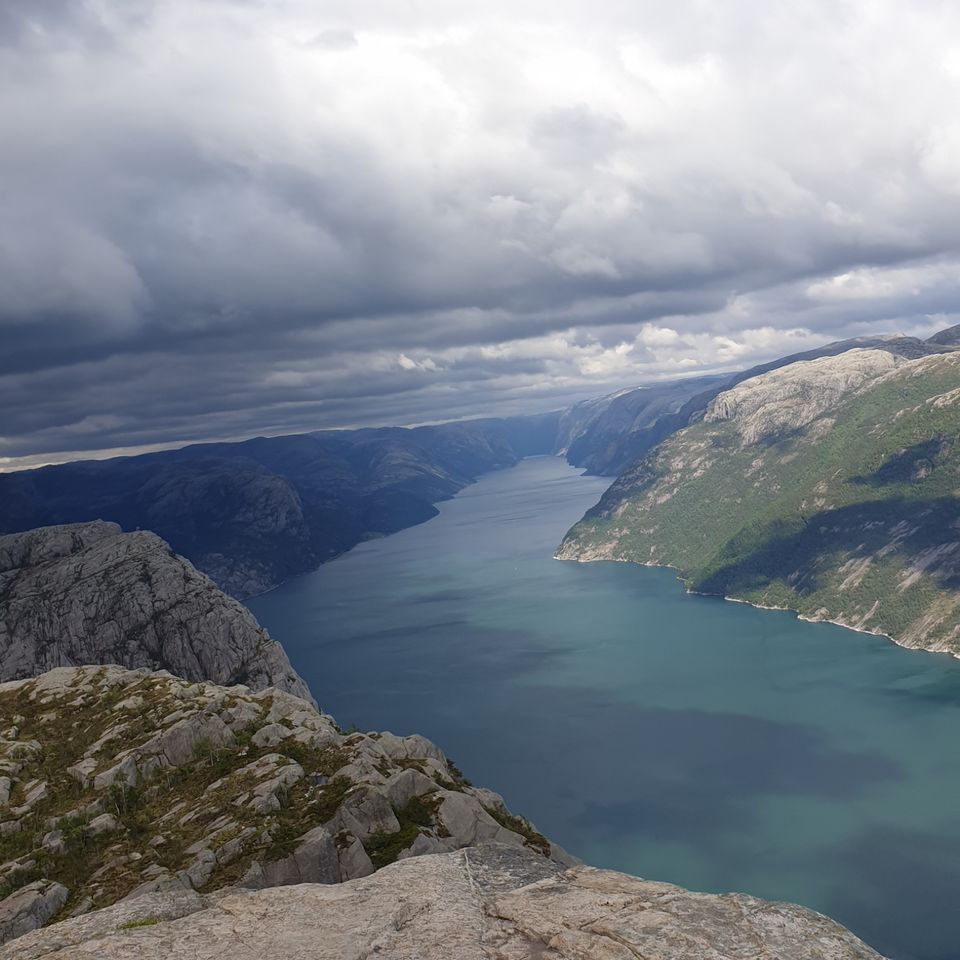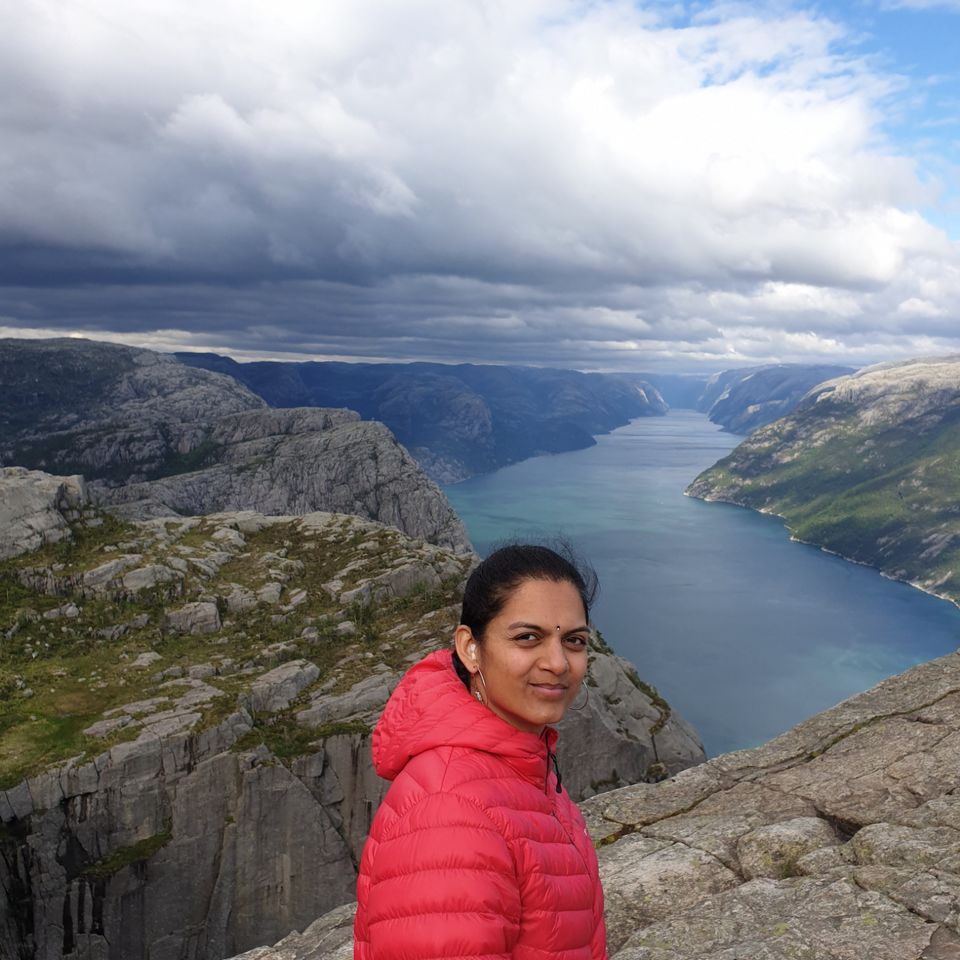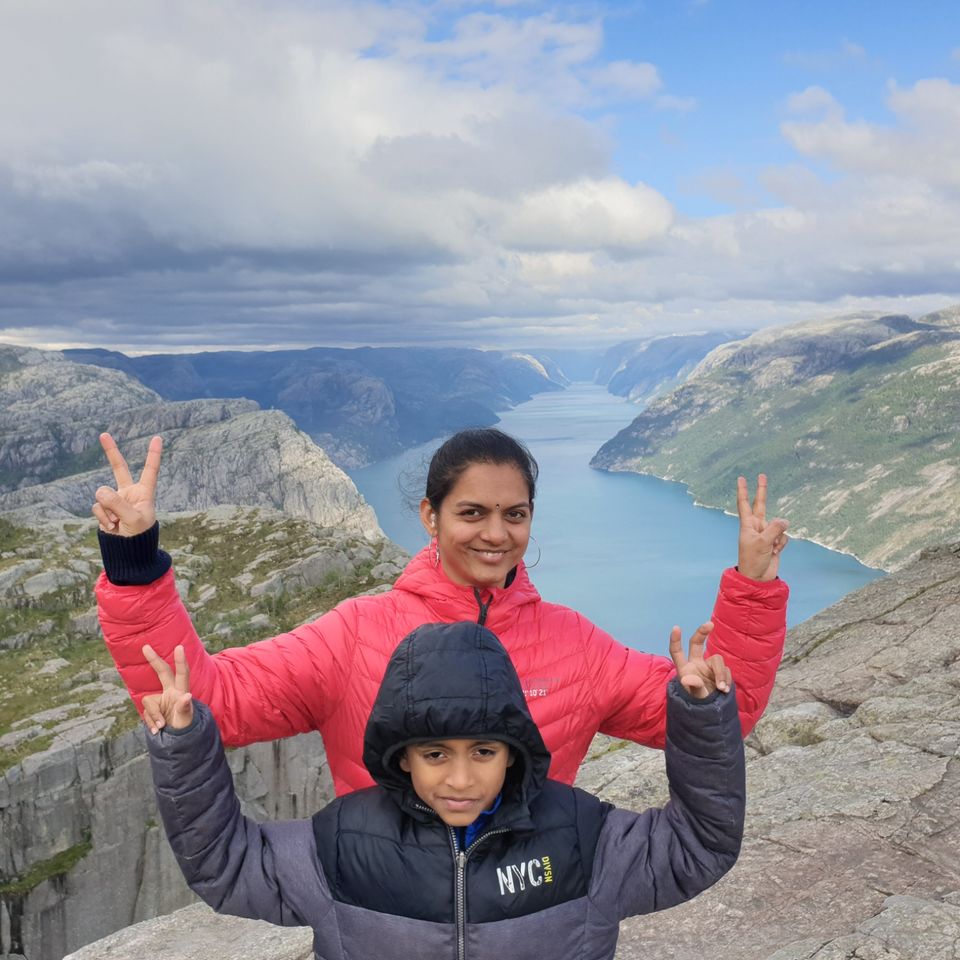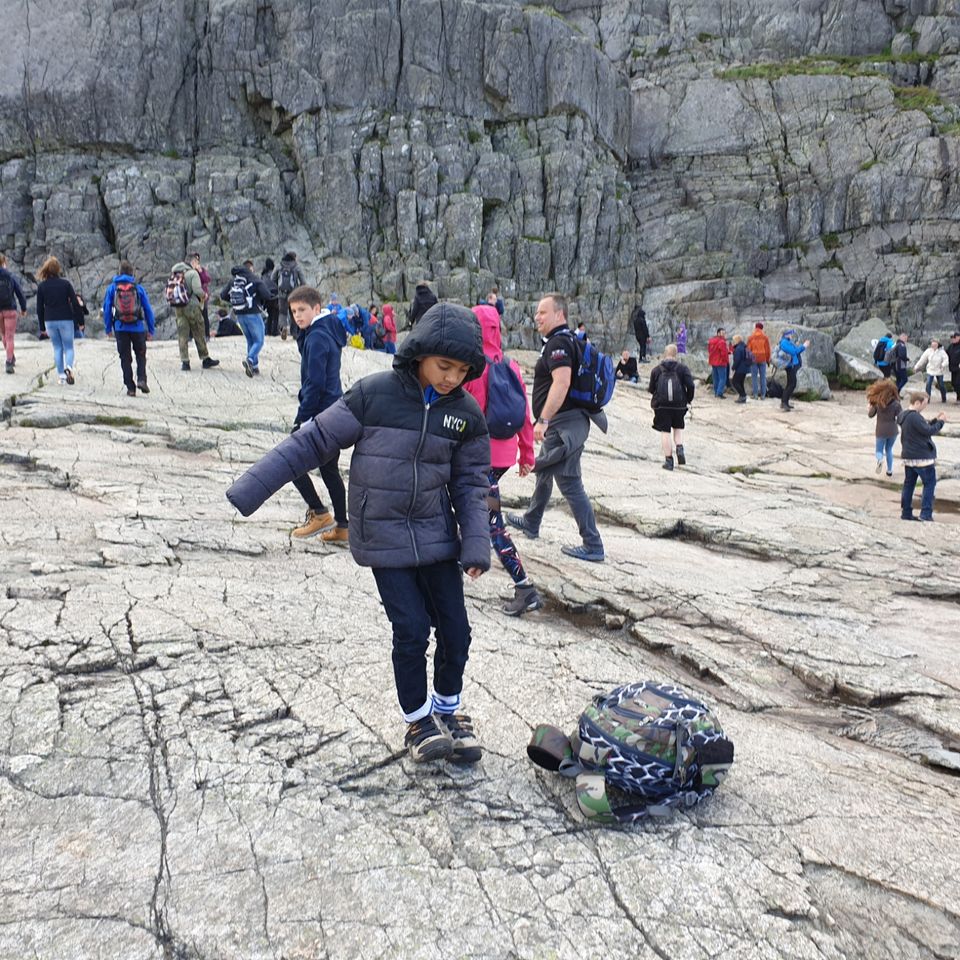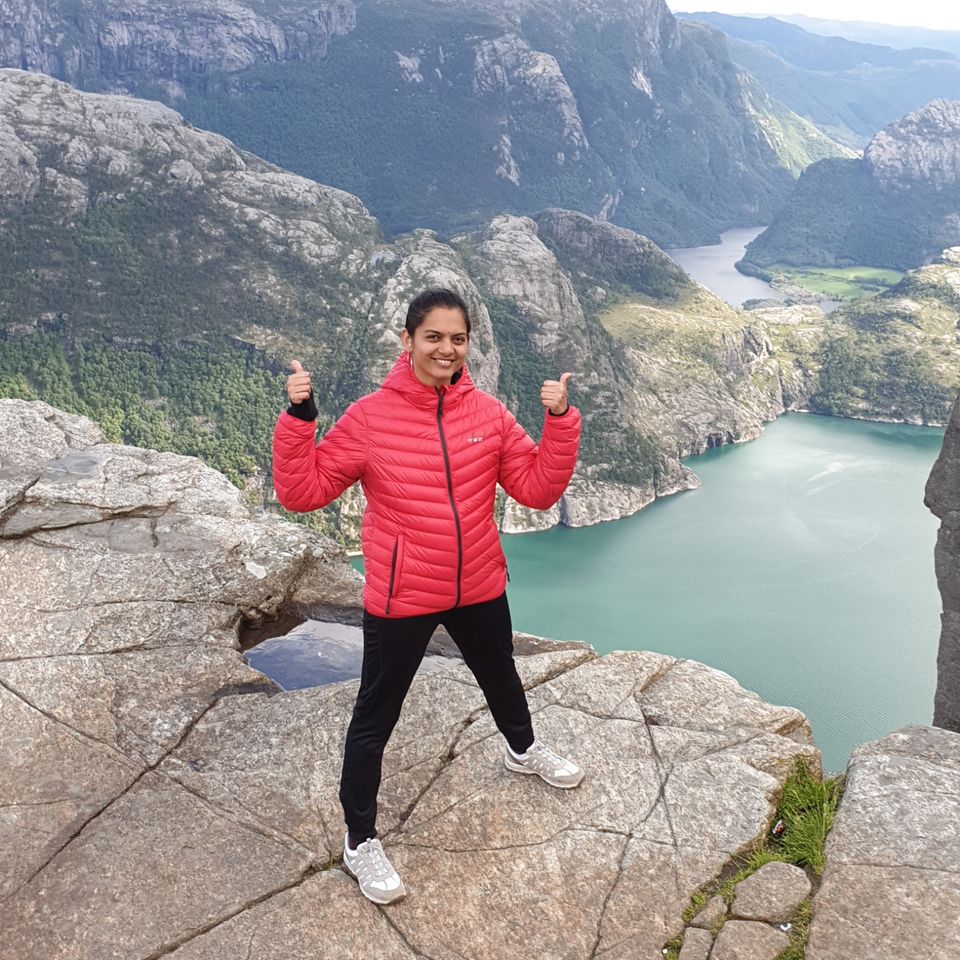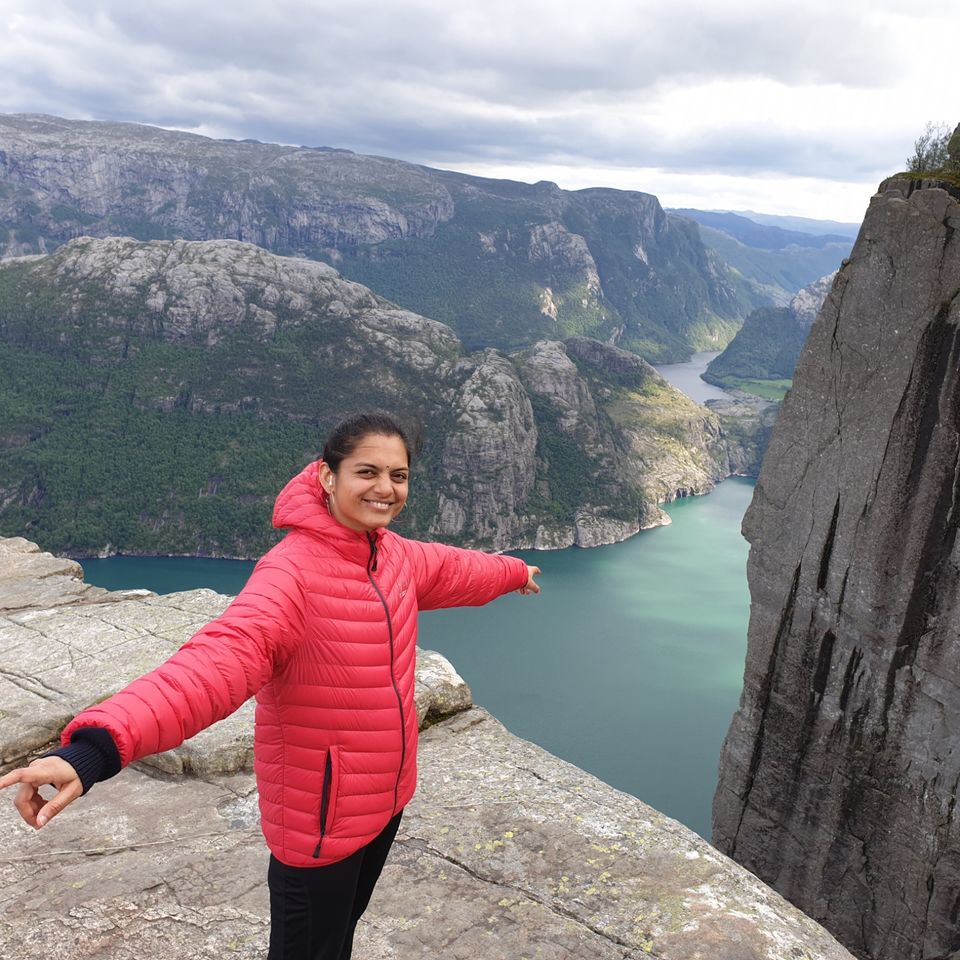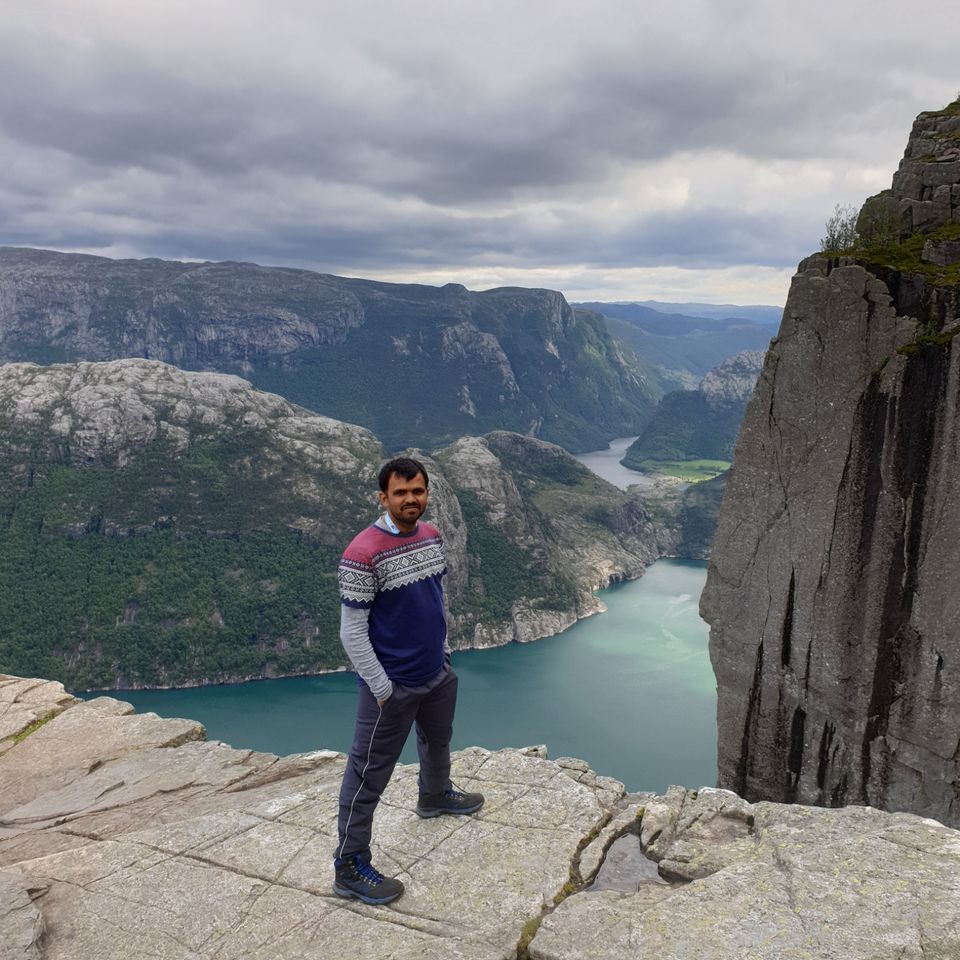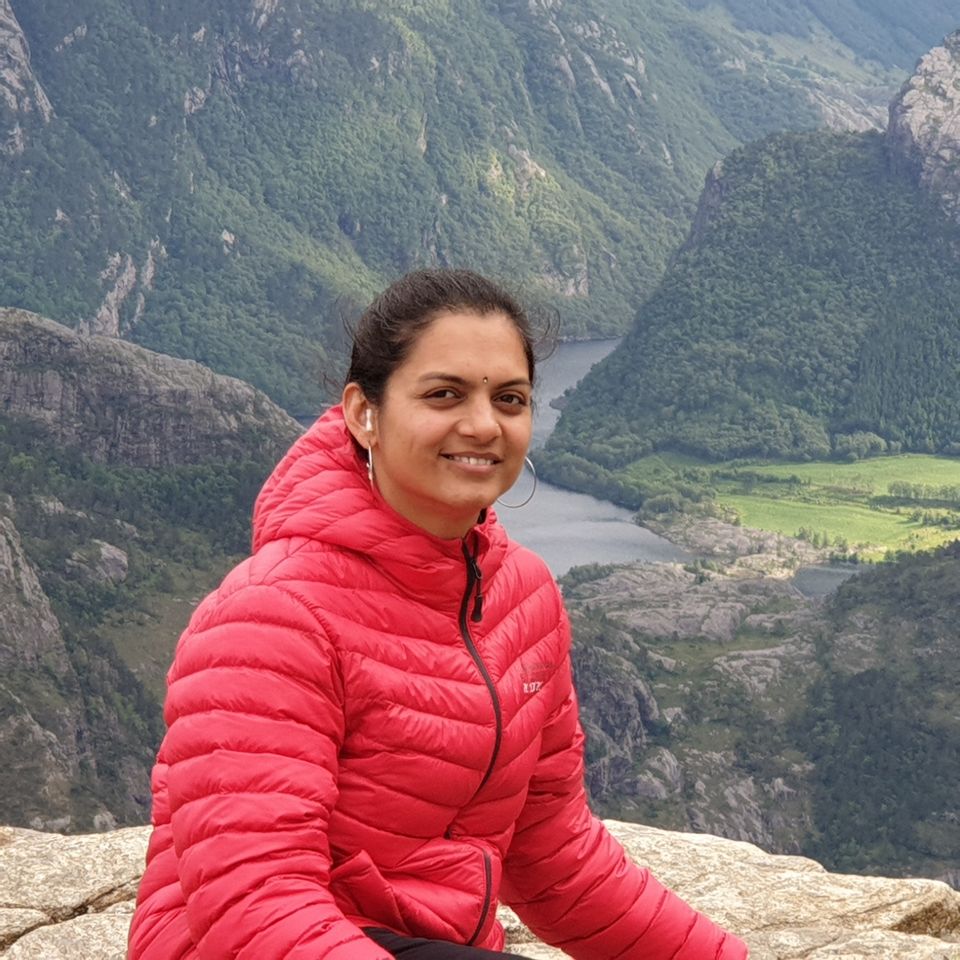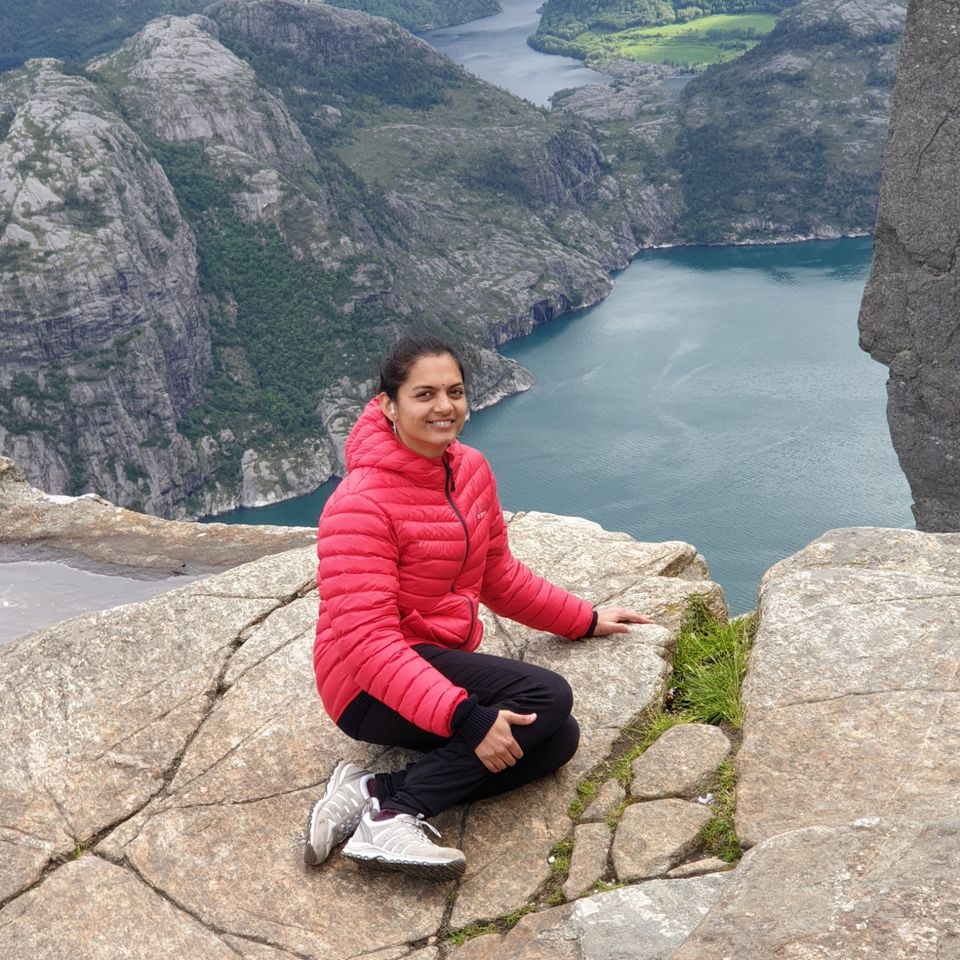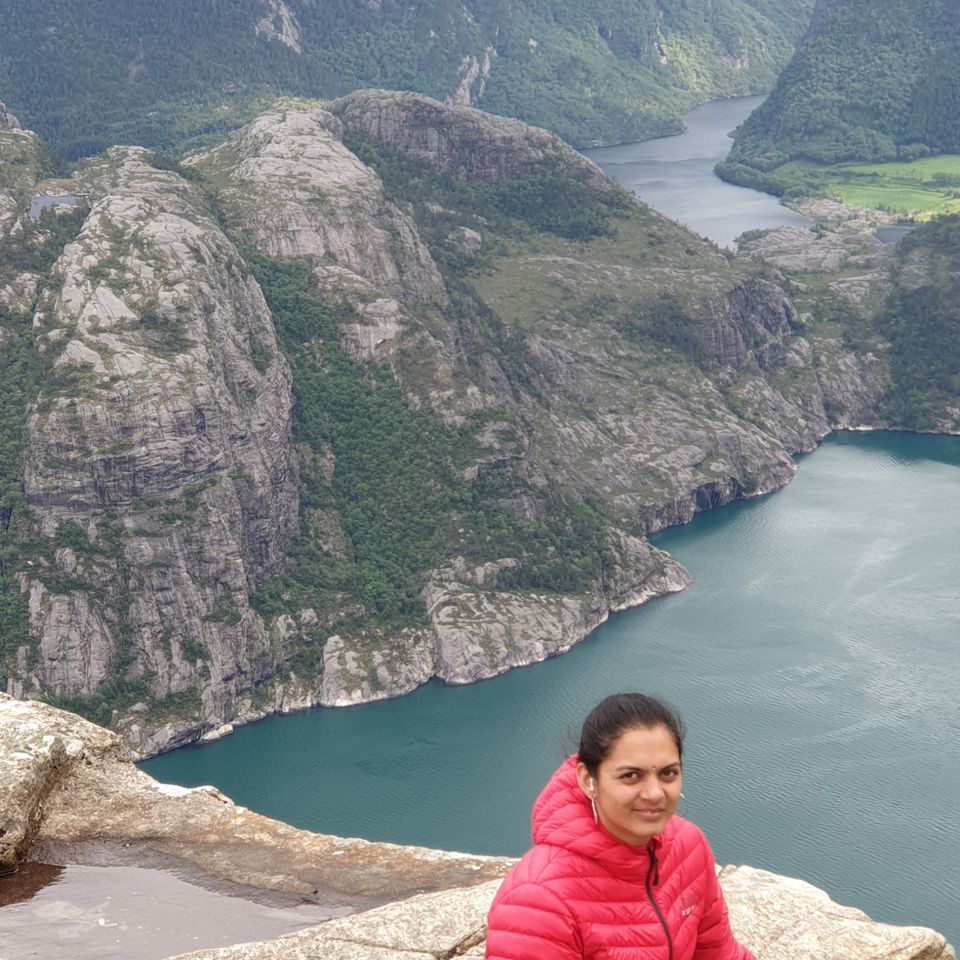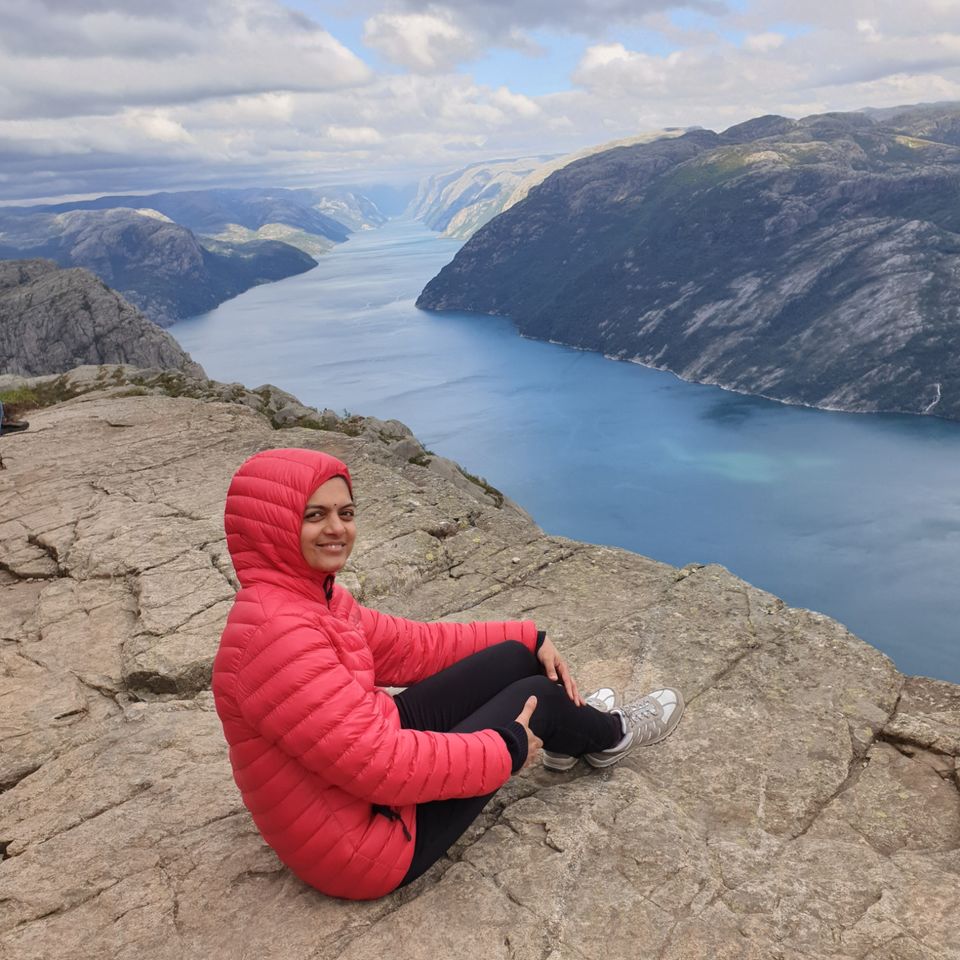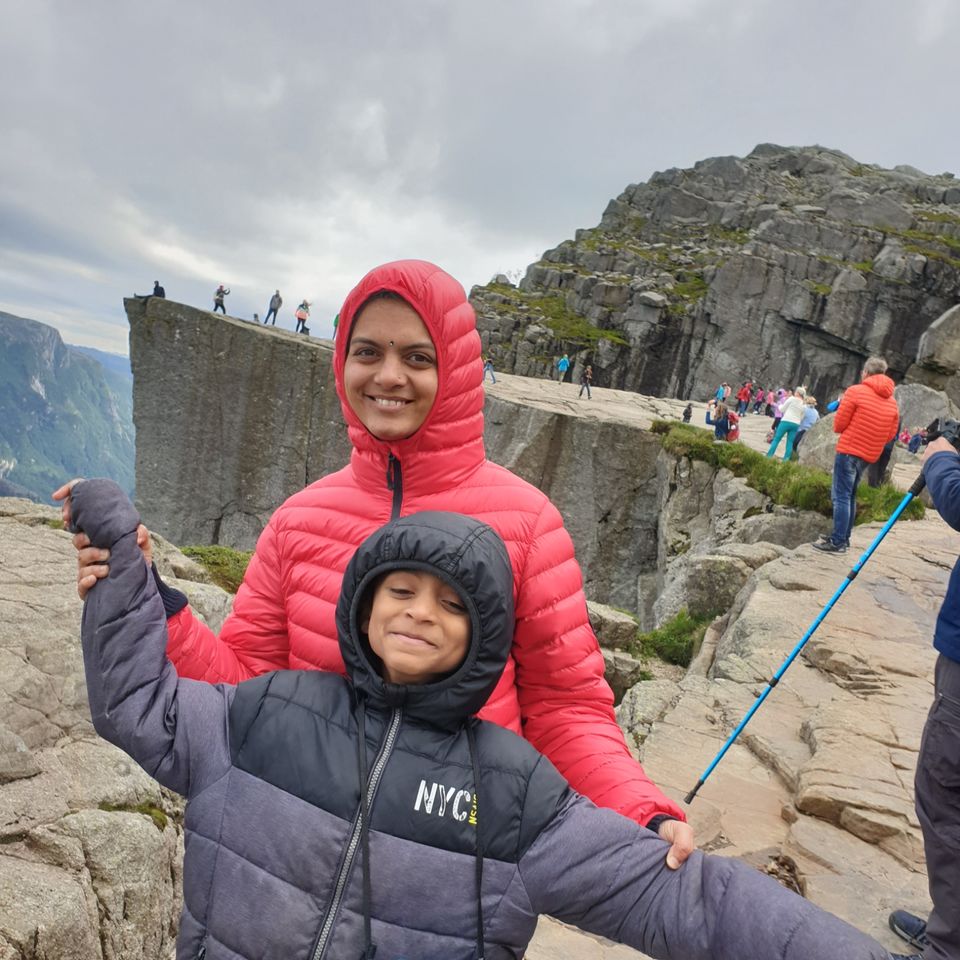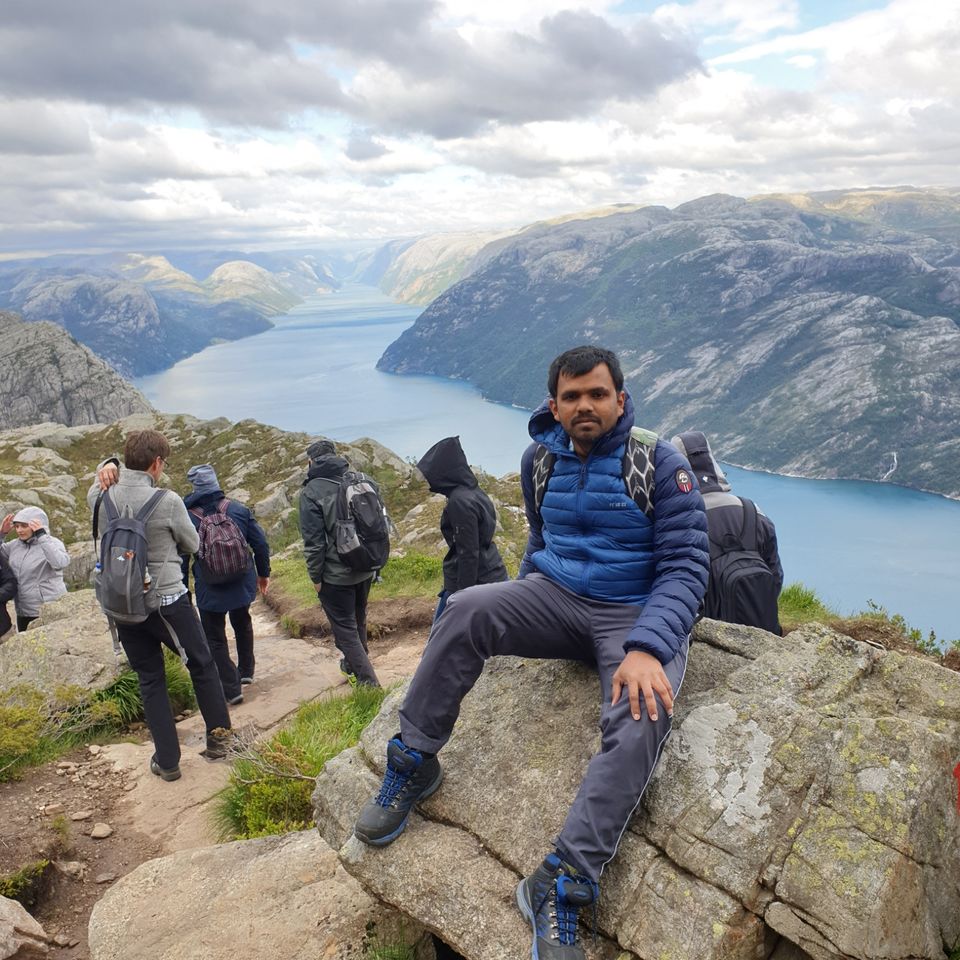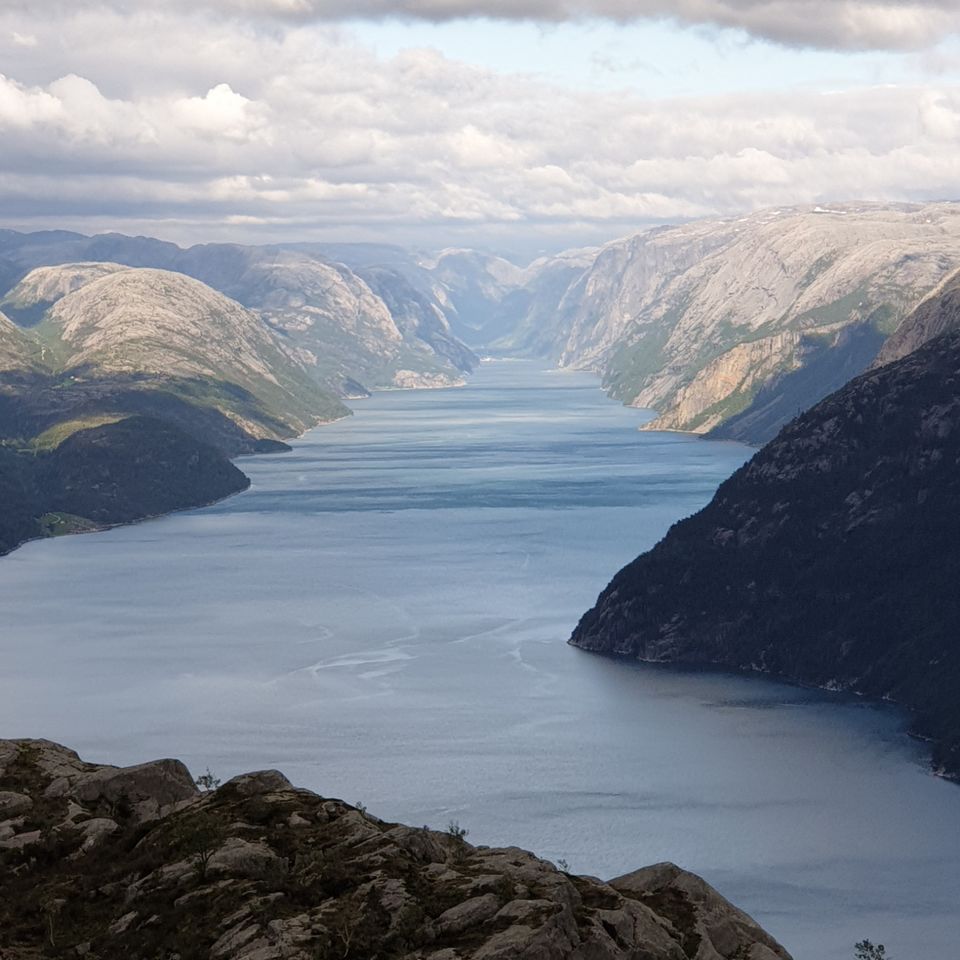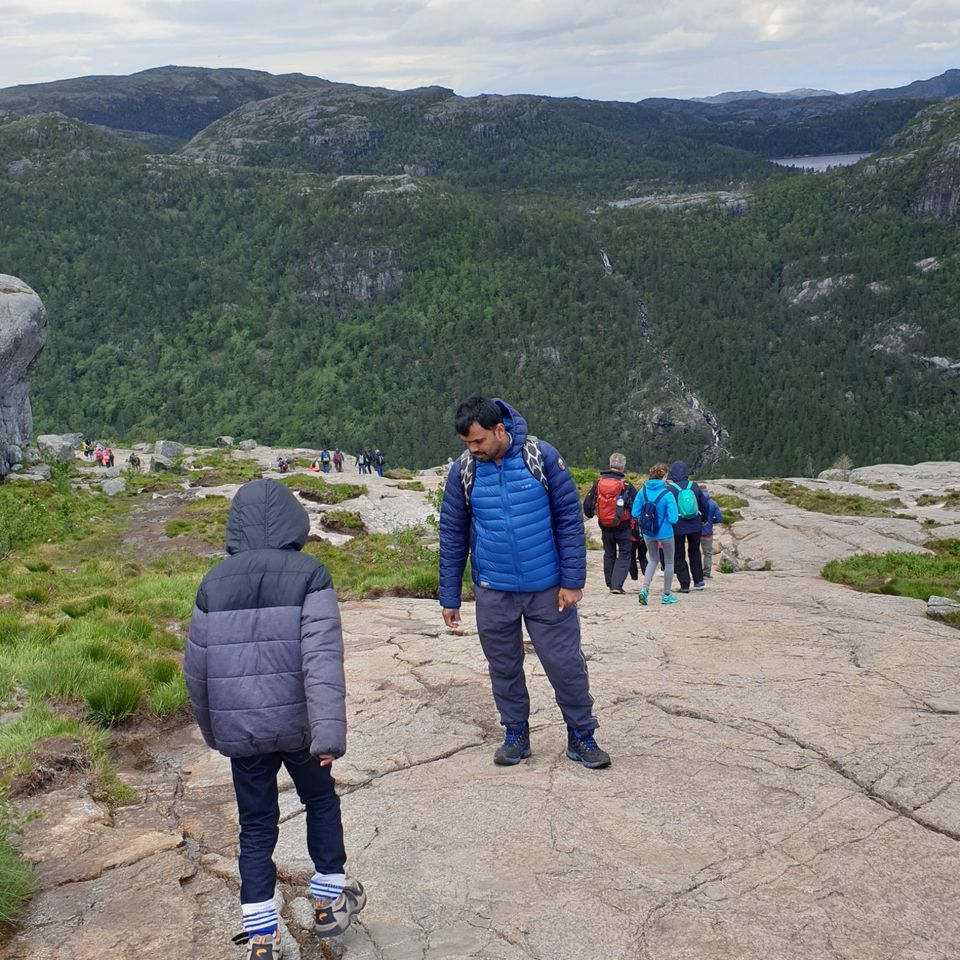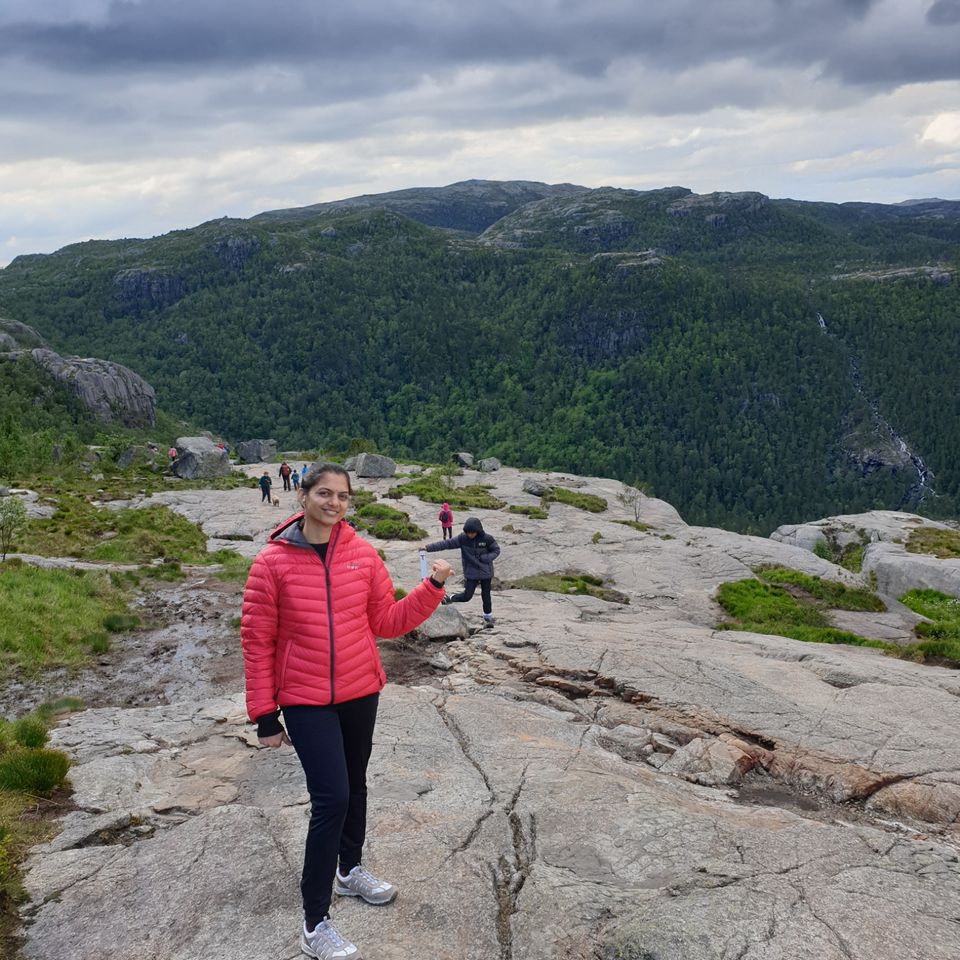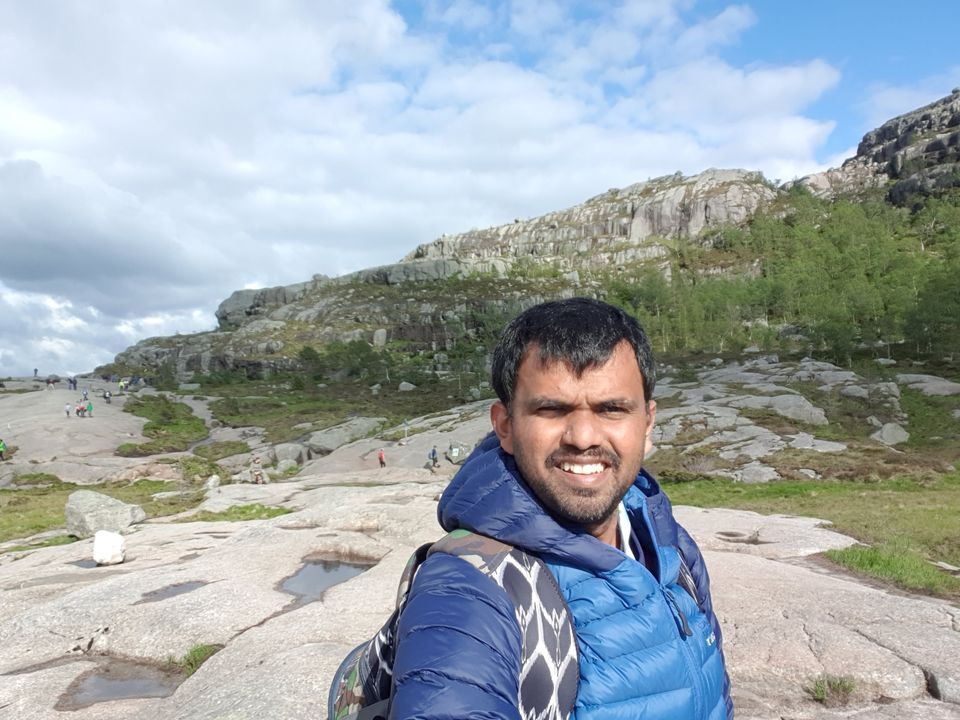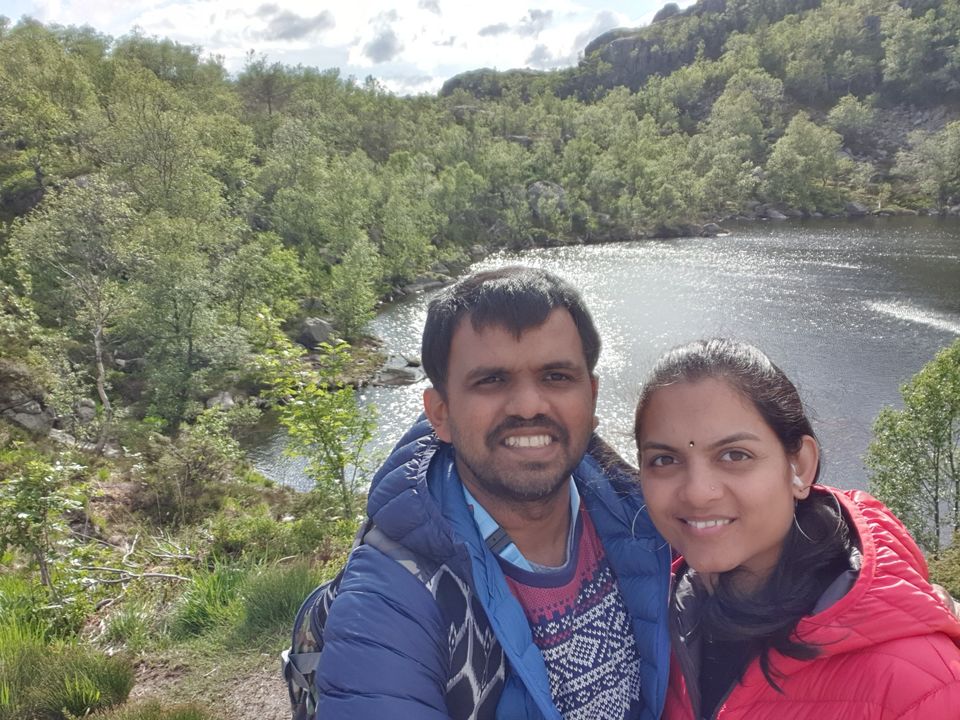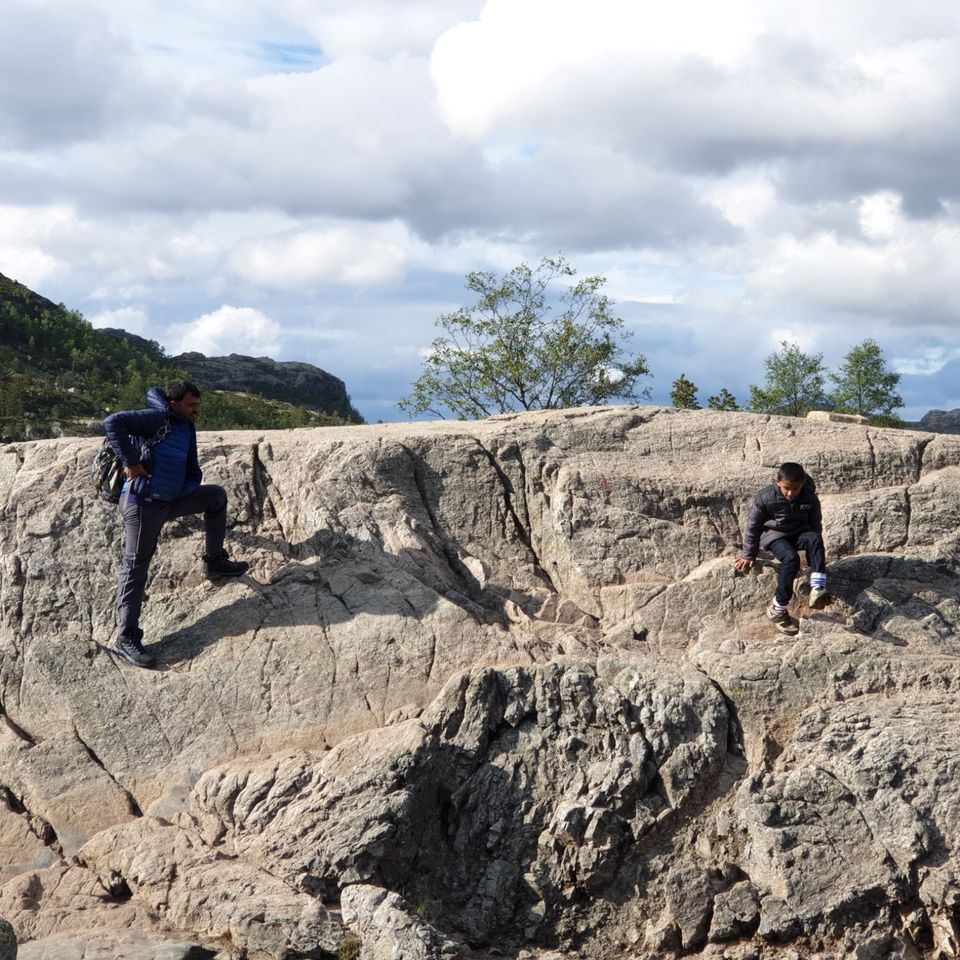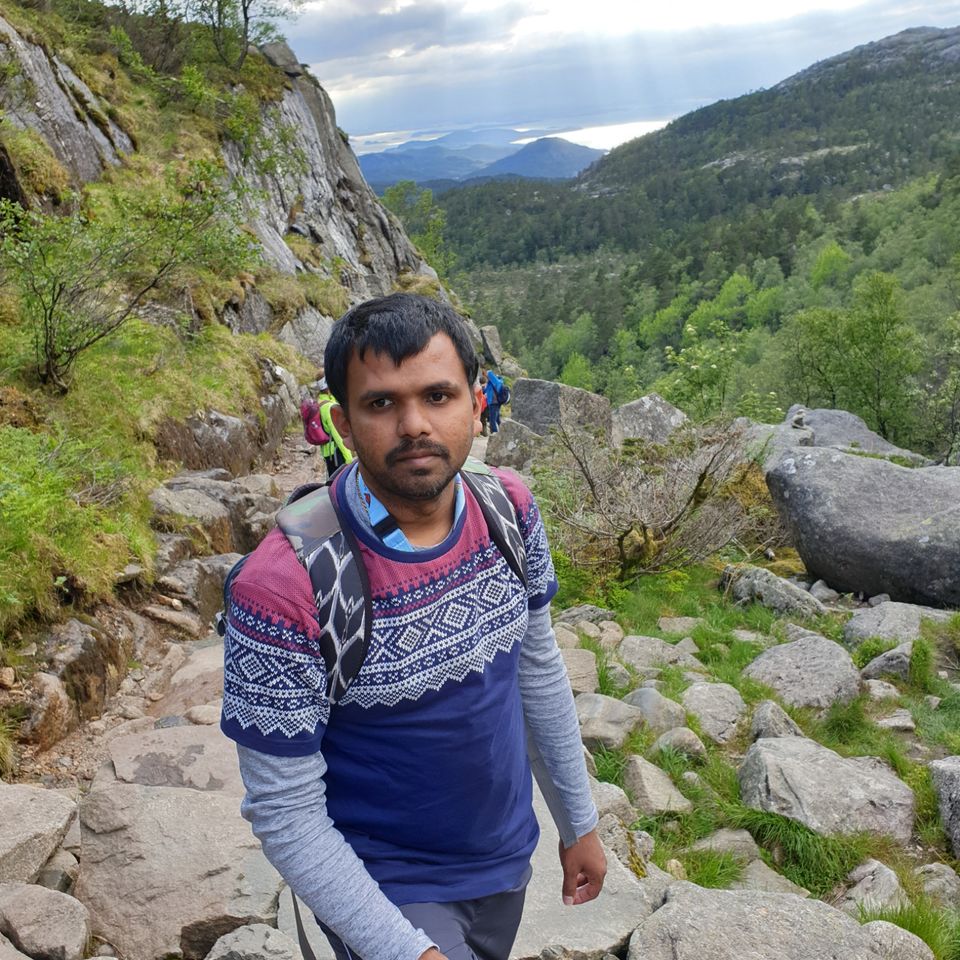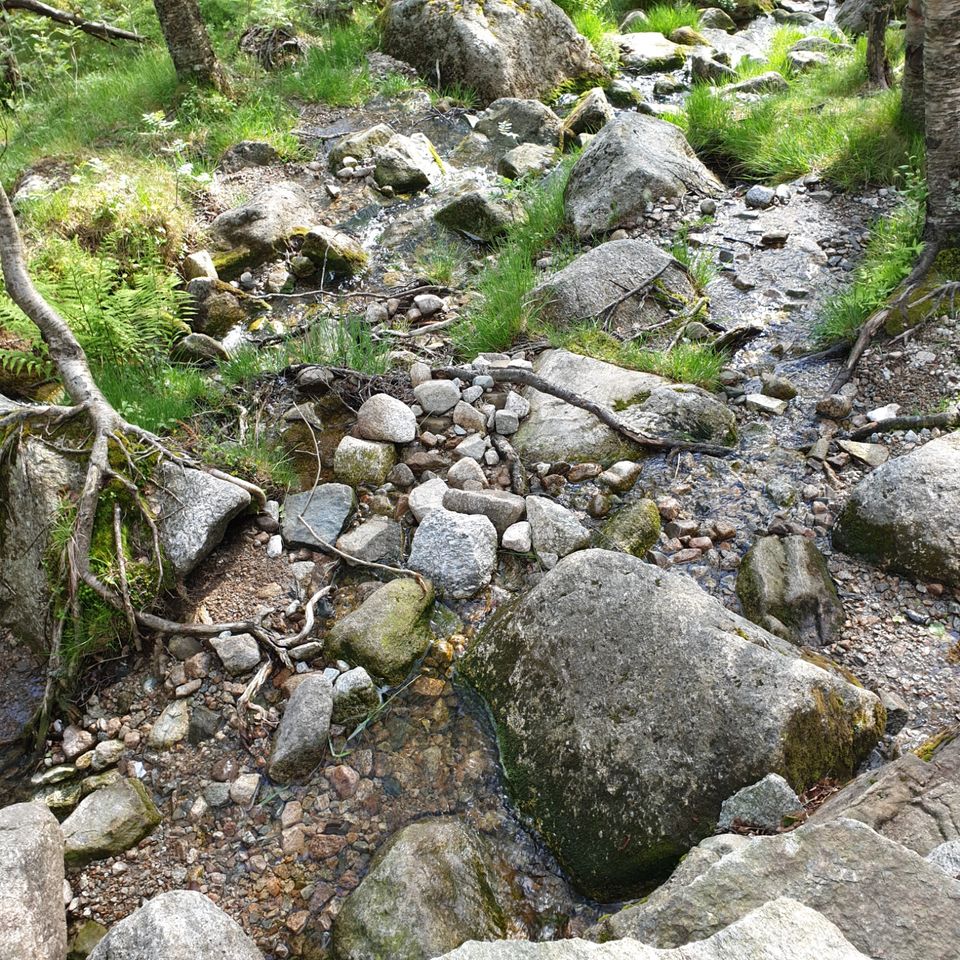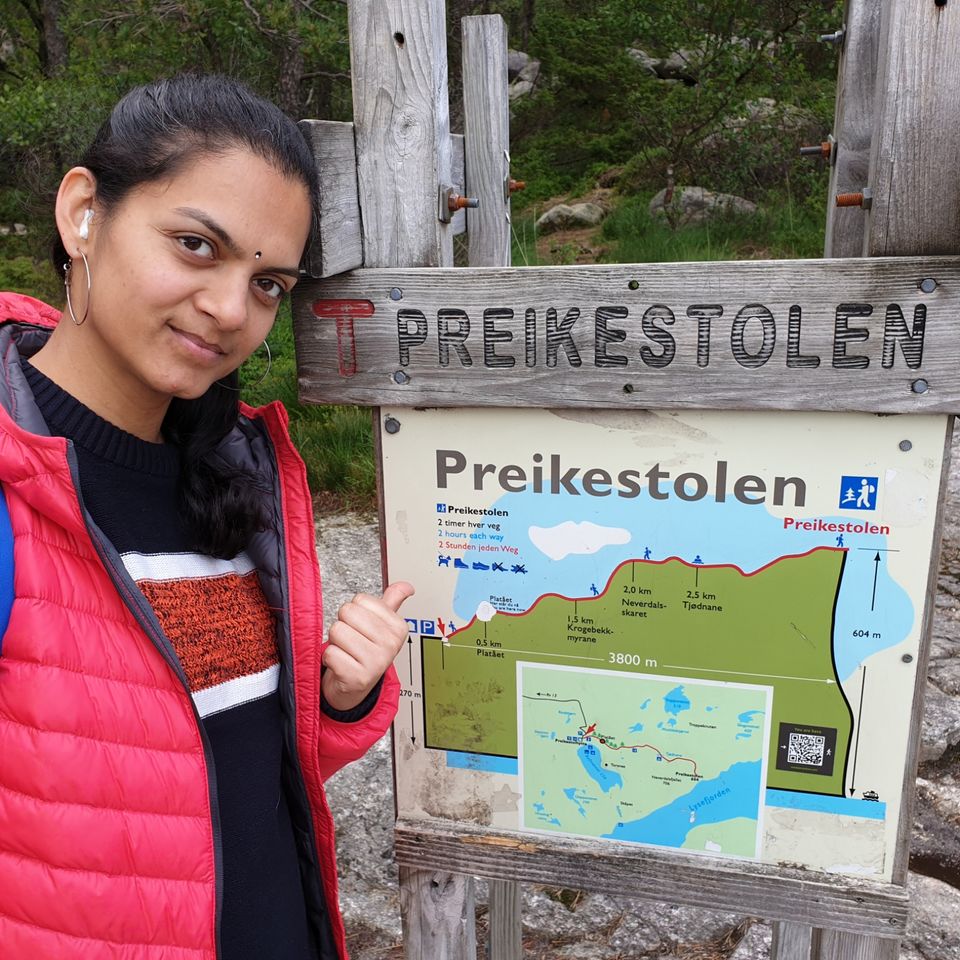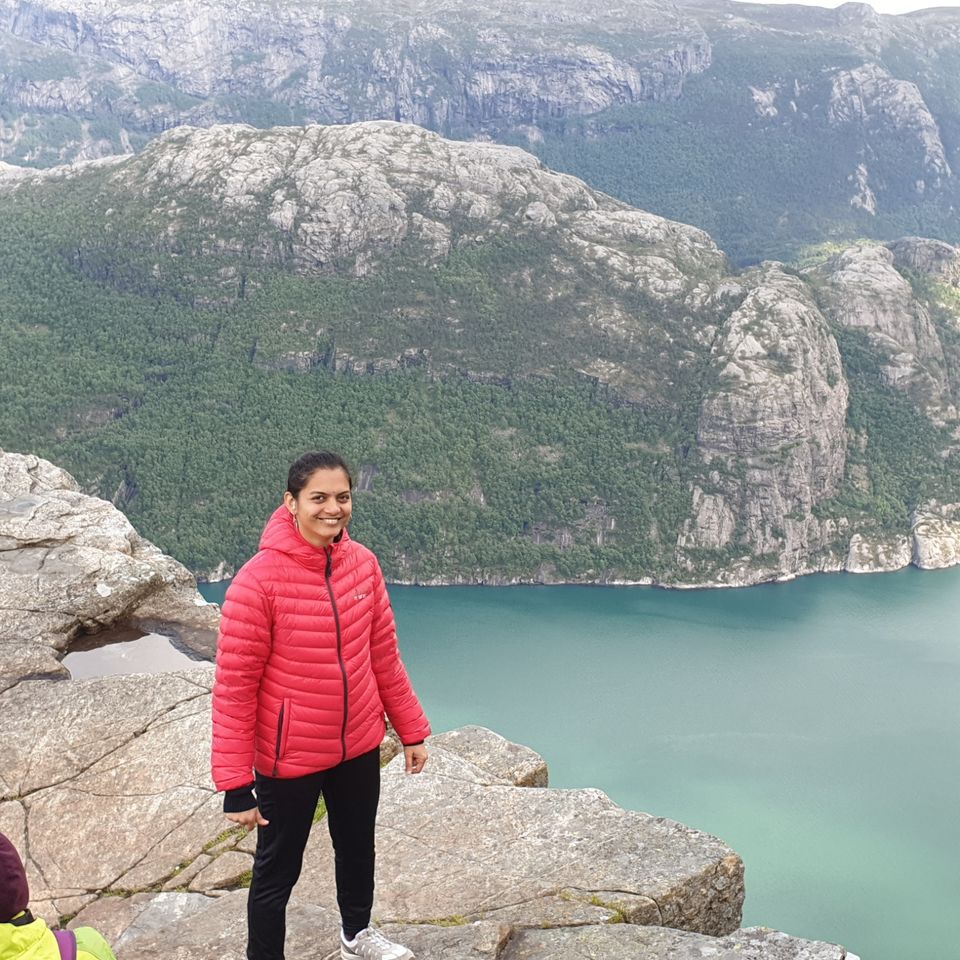 Every day evenings we enjoyed various entertainment programs on our ship.
Sea day :
Again its sea day and our last day in this cruise before we reach back to Hamburg next day morning around 8am. We again enjoyed ship facilities and relaxed after strenuous hike previous day.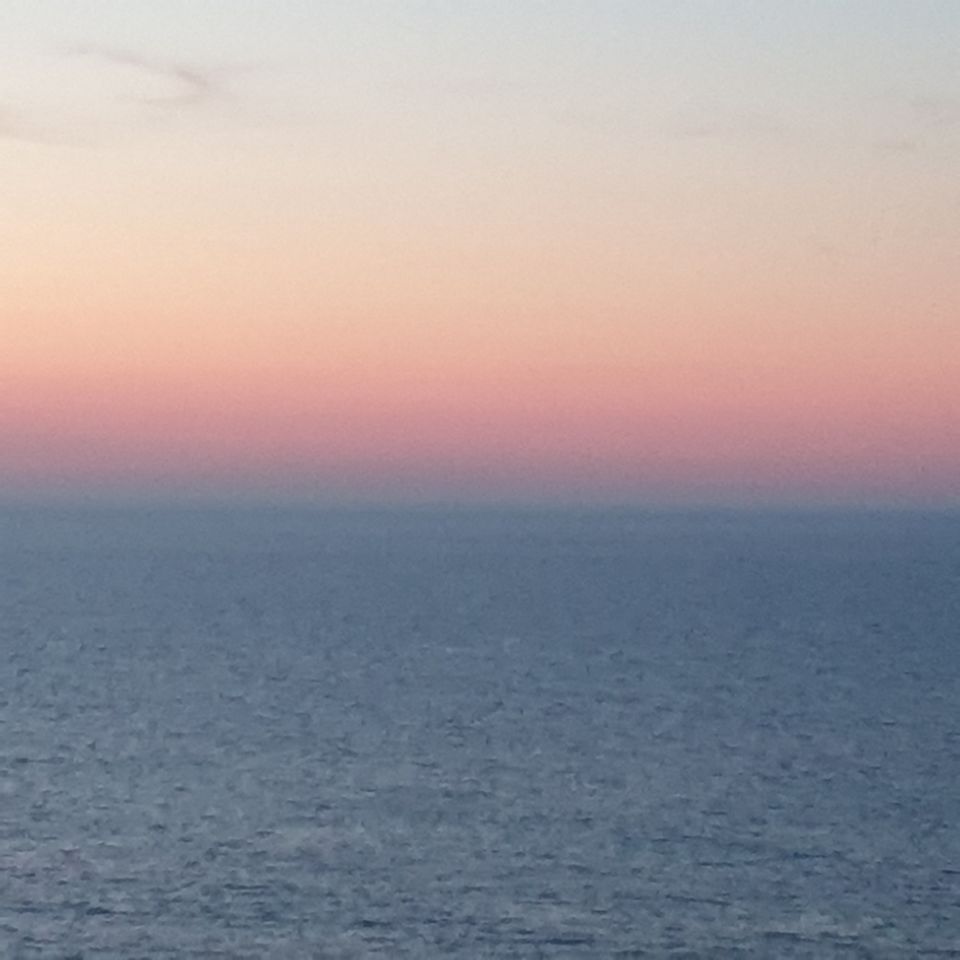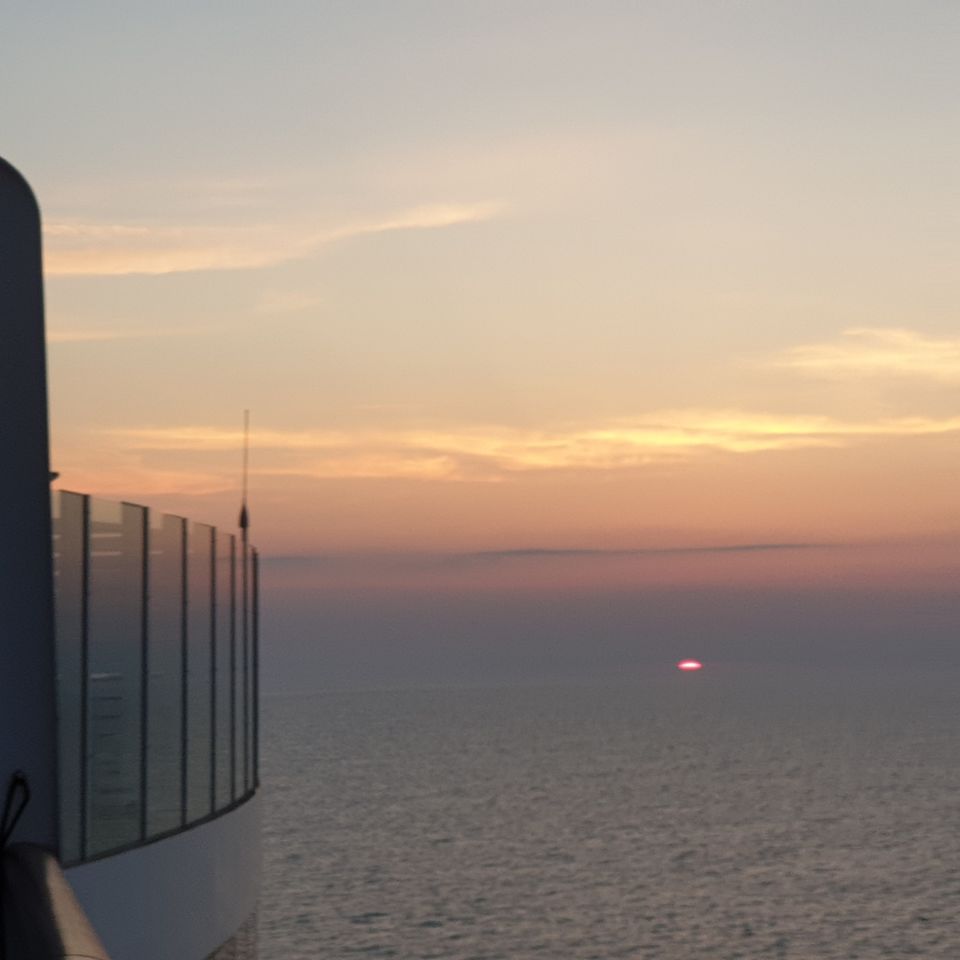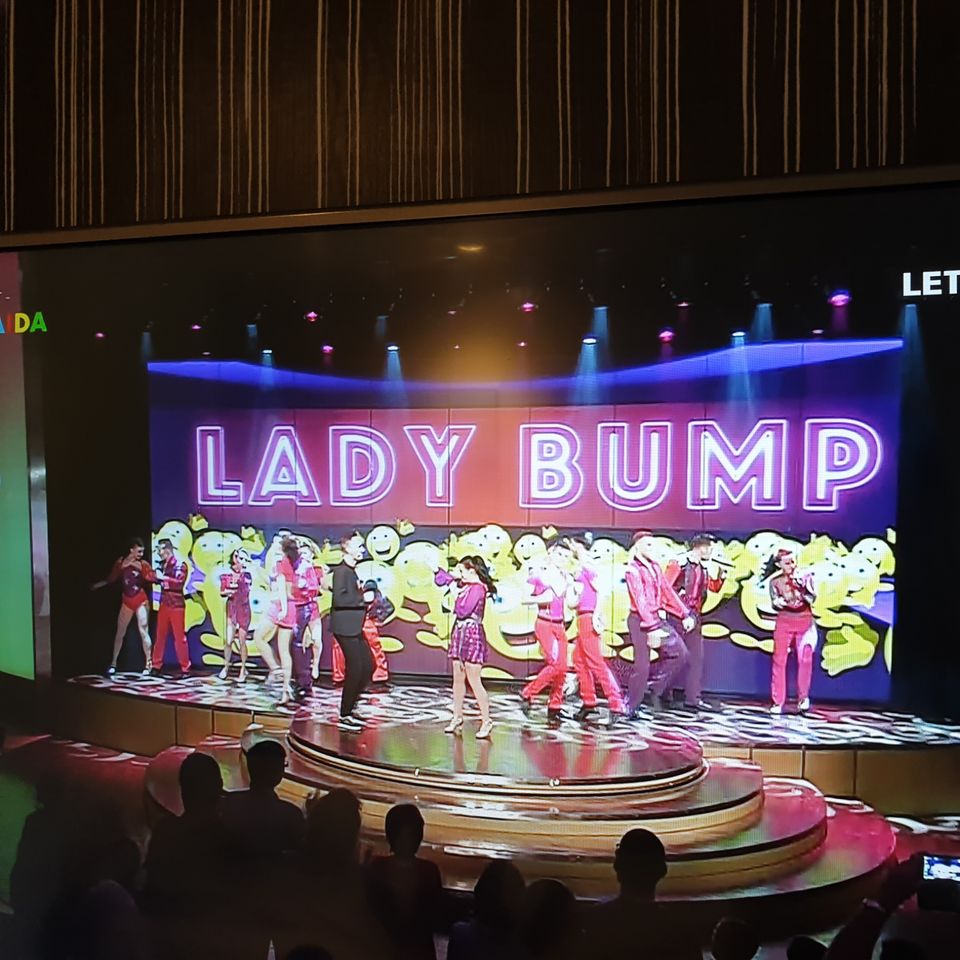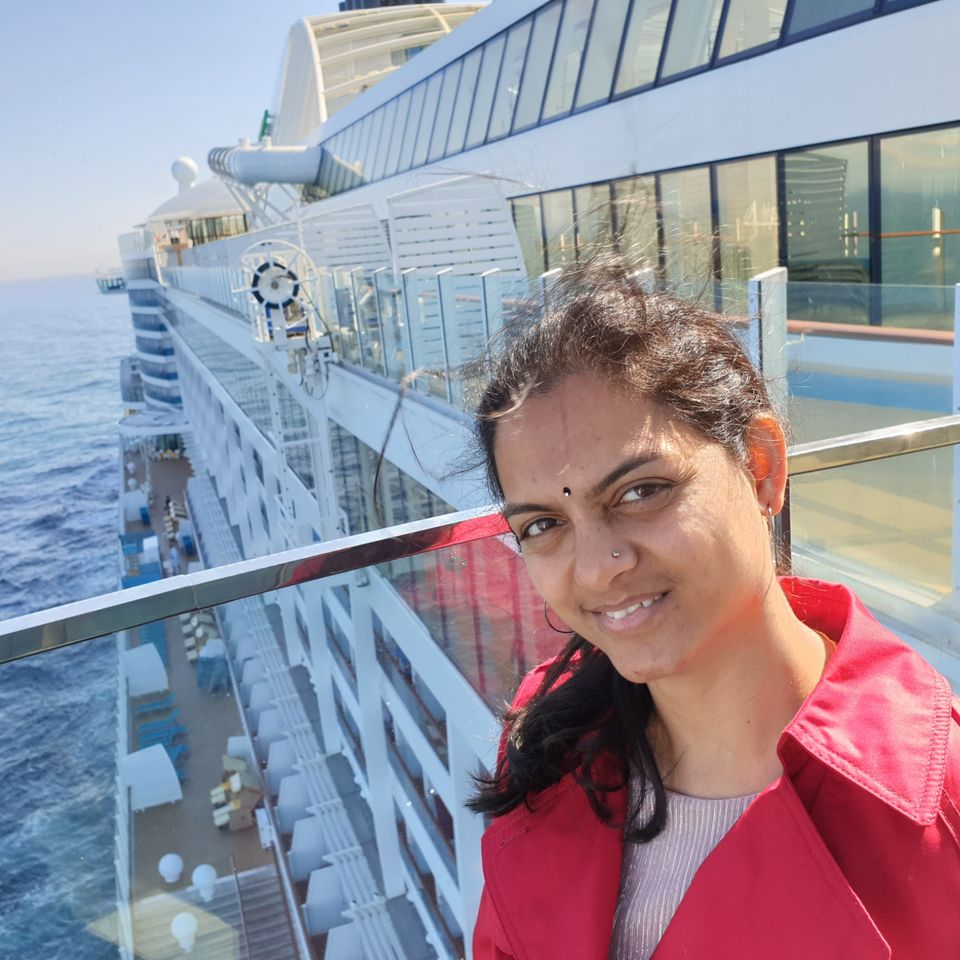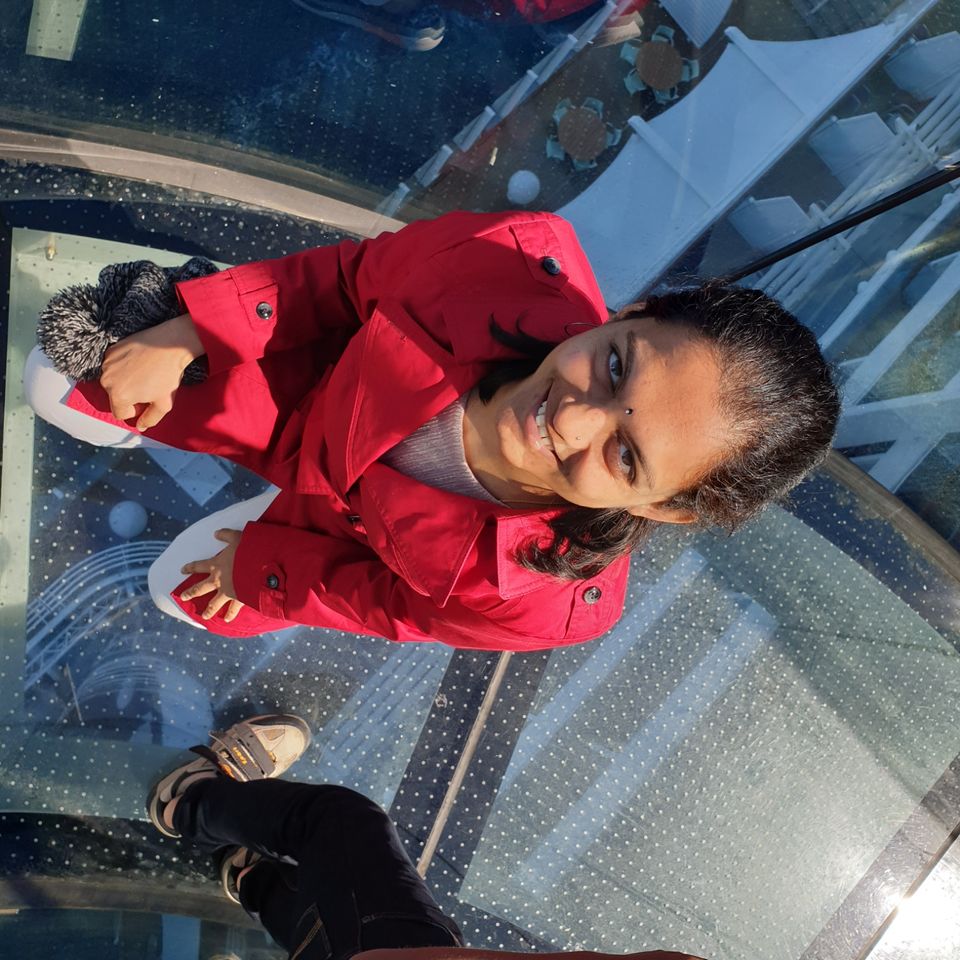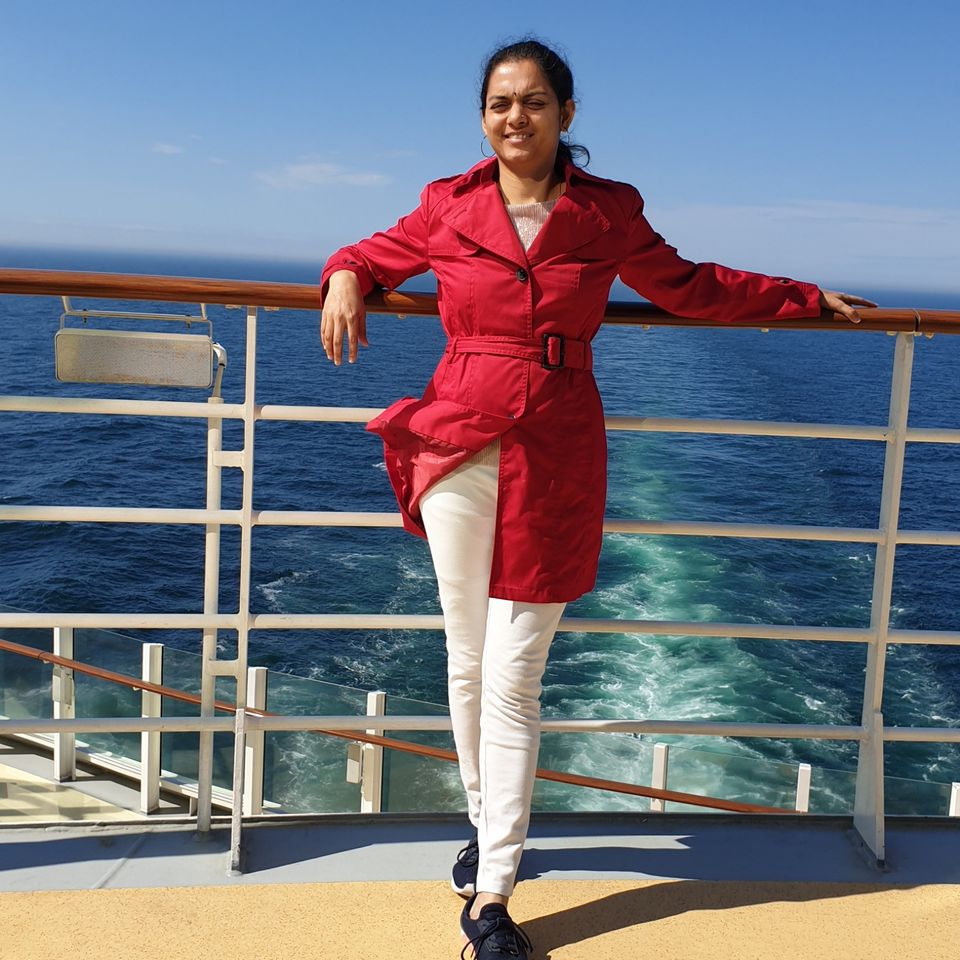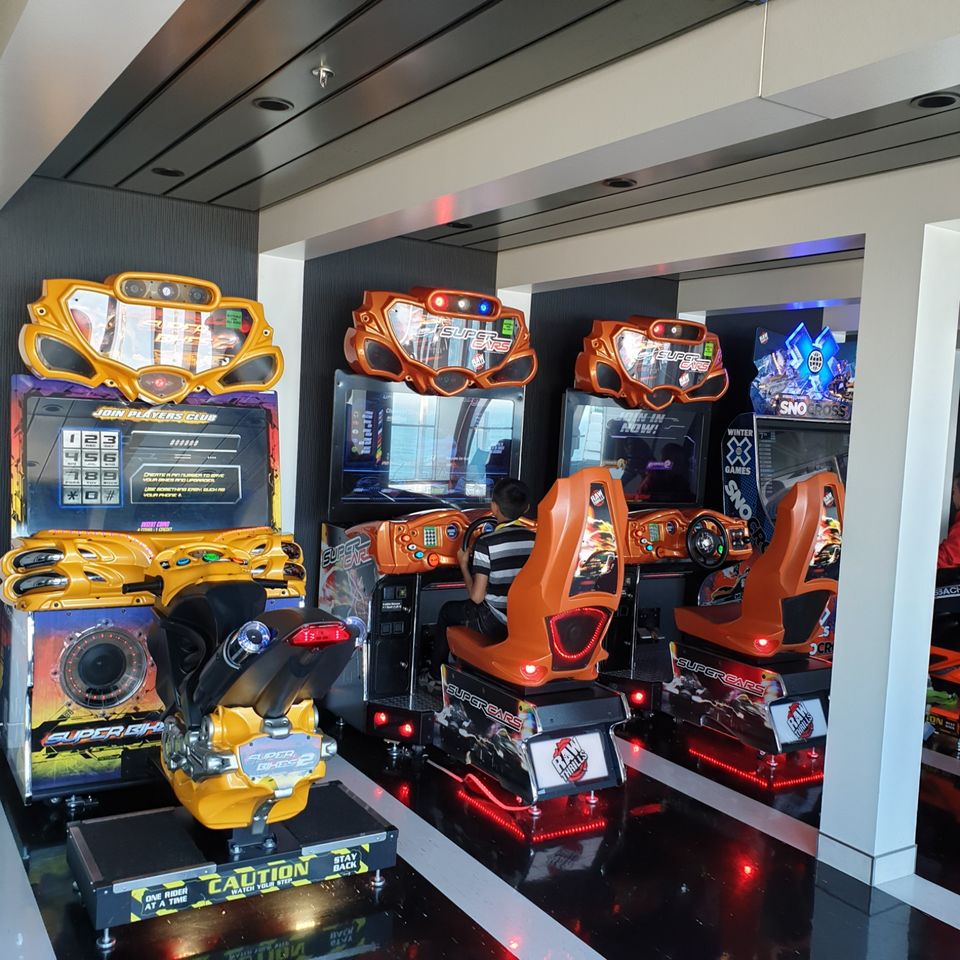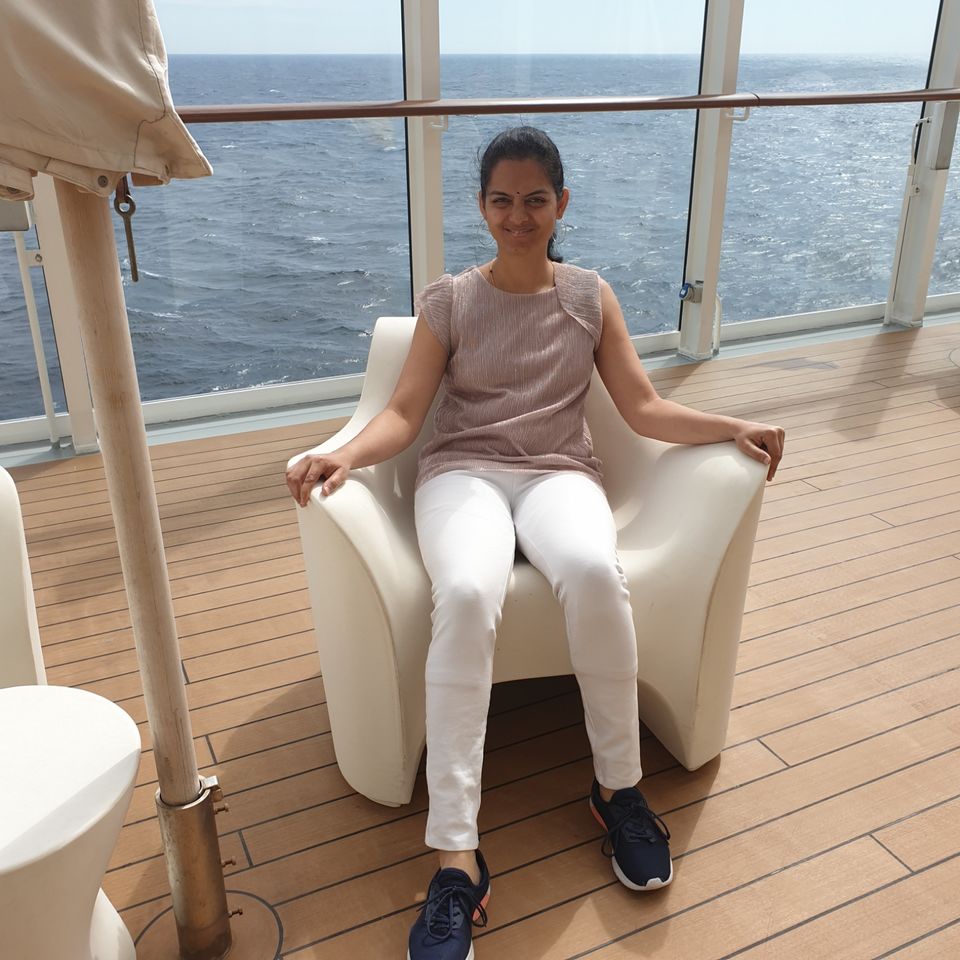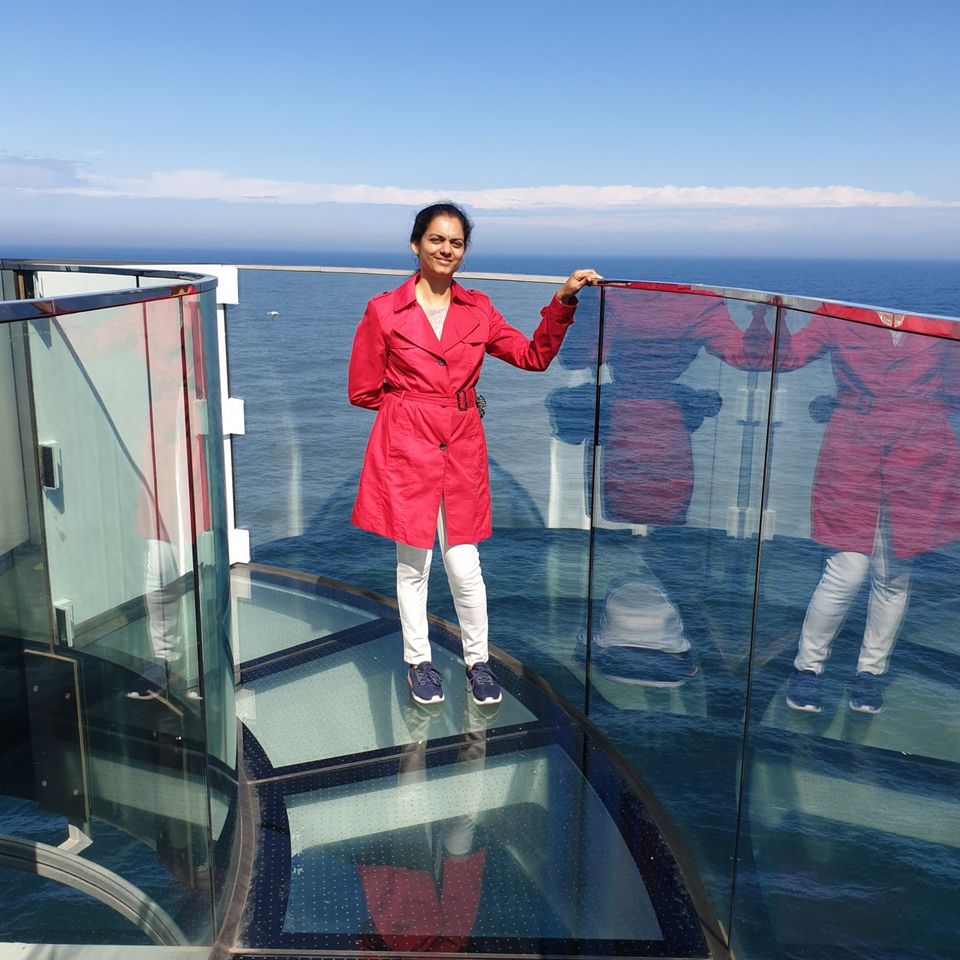 Our first cruise came to an end with lots and lots of memories to take back home. We liked the cruise concept and already looking for different cruise destinations ;) I wish all my readers good health and happy time exploring the world.