All of us, at some point, have envisioned ourselves tearing down a beautiful European highway in a convertible, akin to the characters in Zindagi Na Milegi Dobara, with the wind ruffling our hair and feet dangling out the window, as we zip past picturesque little towns and villages untouched by modern life. Yes, we have all been there.
Now if I were to tell you such a fantasy could be realised (sans the convertible), without causing a dent in your bank account, how would you react? Would you be incredulous, stupefied or brush it off as a mere gimmick? Now before you jump to conclusions, let me assure you this isn't a ploy to sell you an exorbitant holiday package that will leave you broke. In fact, it is the complete opposite. Read on, so I can convince you to embark on these 3 super cheap road trips when you're in Europe. Trust me, you will never be the same again.
Spain to Portugal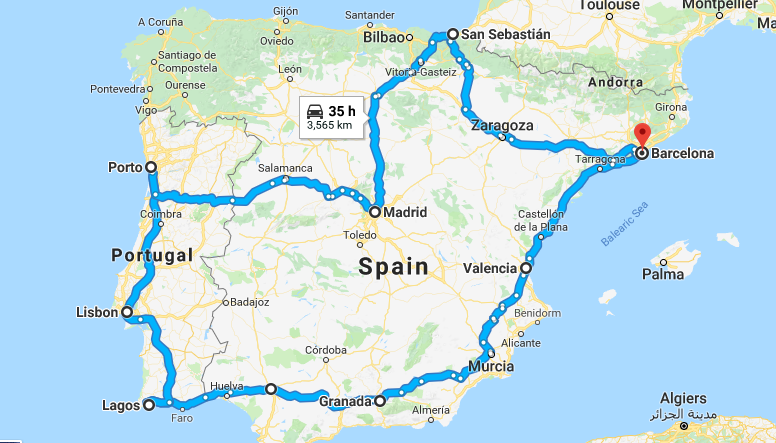 Route
Barcelona – Valencia – Costa Blanca – Granada – Seville – Lagos – Lisbon – Porto – Madrid – Sans Sebastian – Andorra – Costa Brava – Barcelona
Top attractions
In Spain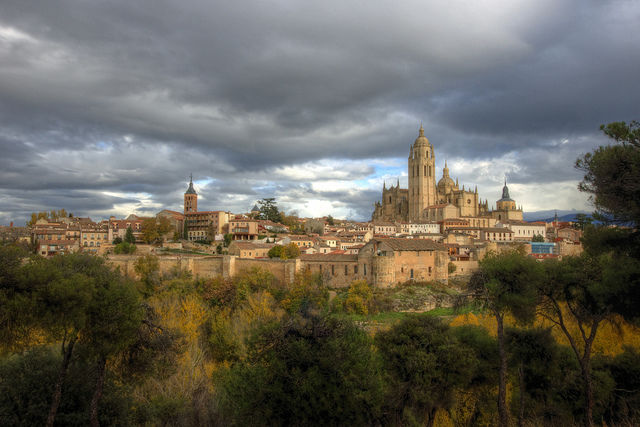 La Sagrada Familia in Barcelona, possibly one of Spain's most visited monuments is an architectural wonder and has been under construction since 1882; The lovely town of Peñíscola and the province of Castellon, which gained popularity because a part of the 6th season of Game of Thrones (GOT)was shot here; L'Oceanogràfic, an oceanarium which is the second largest complex of its kind in all of Europe; Participate in the Tomatina Fest held in Valencia, in a Zindagi Na Milegi Dobaraesque way.
In Portugal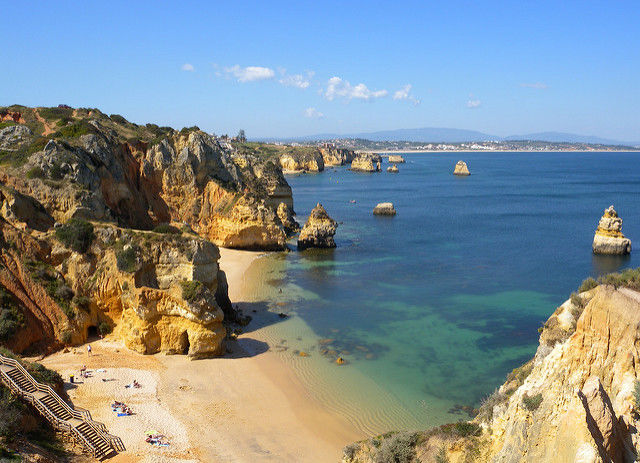 If you're a beach baby, head to Praia do Camilo where you have to climb down 200 steps to get to the beach or the Ponta da Piedade beach, both in Lagos in Portugal; Jump aboard Lisbon Tram 28 as it passes through popular tourist districts of Graca, Alfama, Baixa and Estrela; Check out Bairro Alto – a central district of the city of Lisbon; Walk on the the iconic double-decker Dom Luis I Bridge in the city of Porto.
Experience crossing over from Portugal to Spain at the international boundary between both countries; All the GOT fans out there must check out Bermeo and Zumaia beaches and finish with a relaxing spa at Caldea, a spa resort in Escaldes-Engordany, Andorra.
Norway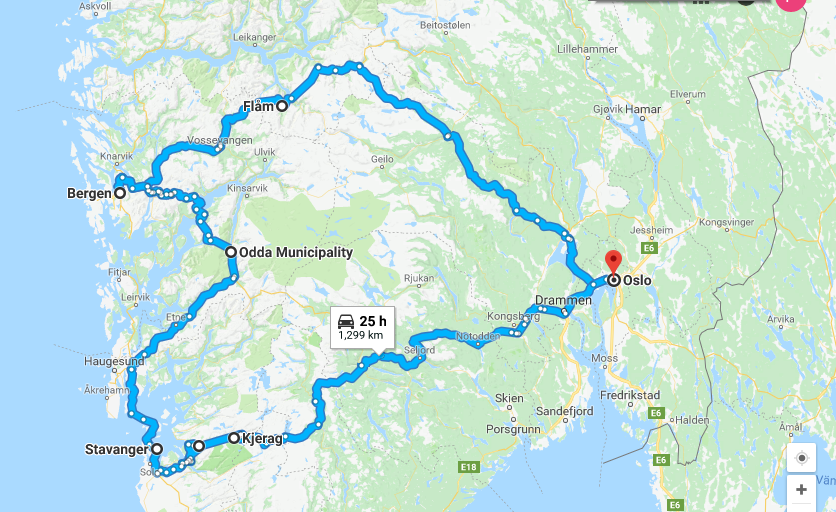 Route
Oslo – Flam – Bergen – Odda – Stavanger – Pulpit Rock – Kjerag – Oslo
Top attractions
In Oslo
Visit the Viking Ship Museum to check out some of the world's best preserved vikings ships; If you head out for a night of drinking and want a unique experience, go to Magic Ice Bar Oslo frequented by local artists. The bar here is made of ice and they even serve drinks in ice glasses!
In Flam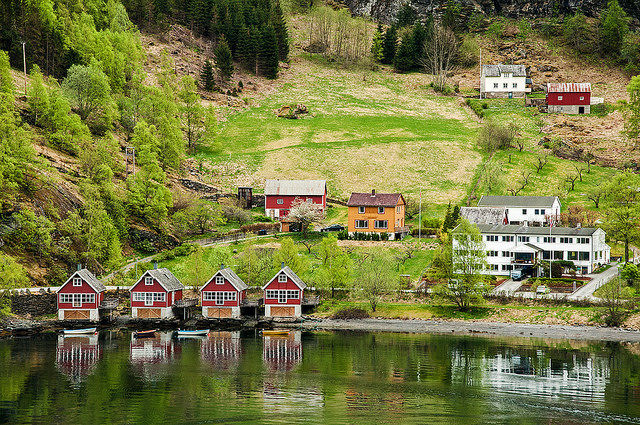 Take a tour of the picturesque hamlet of Flam for an authentically Nordic experience. You could jump aboard the Flam Railway (Flamsbana), taking a cycling tour or even go on a hiking expedition amidst beautiful surroundings
In Bergen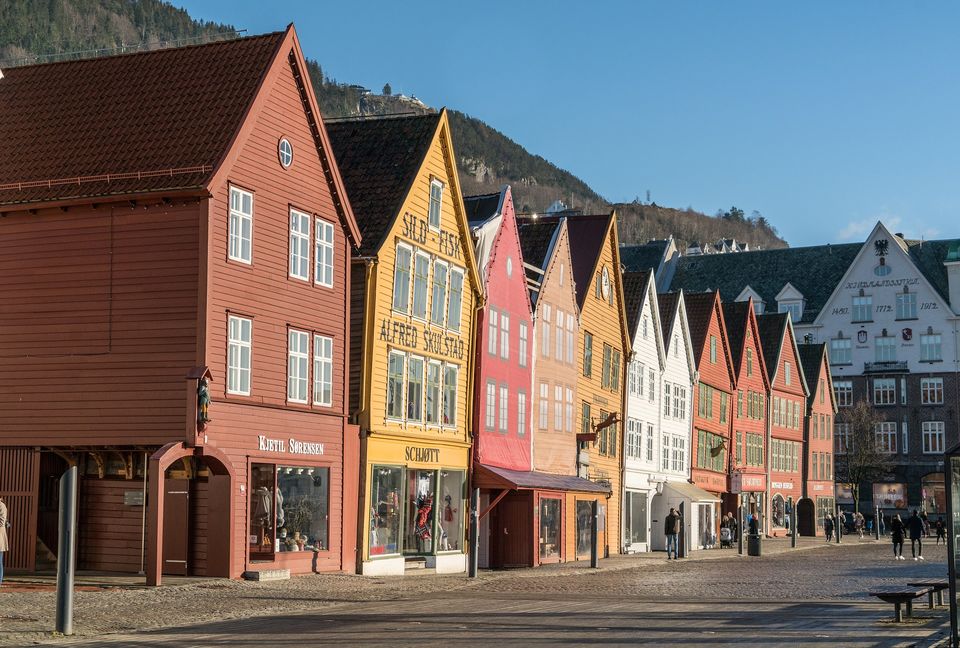 Visit the UNESCO World Heritage Centre of Bryggen, a centre in the city of Bergen which was ravaged by multiple fires and rebuilt – one of Norway's greatest attractions; Then get aboard the Floibanen which is a funicular train in Bergen and connects the city centre with Floyen, one of the city mountains of Bergen; Dont miss out on the Fantoft Stave Church while at Bergen.
In Odda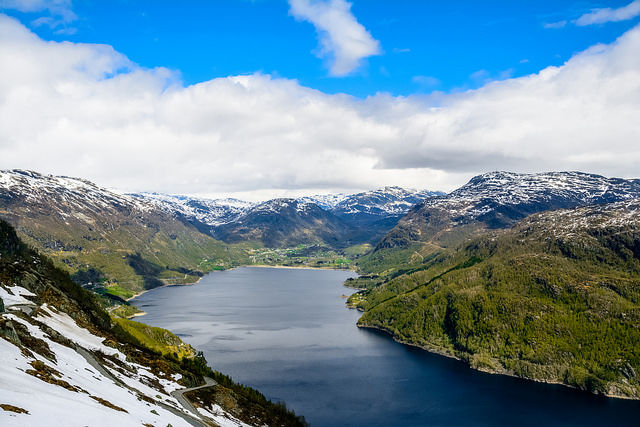 Surrounded by the beauty of nature, Odda is the perfect place for a holiday. If you're into adventure activities, this is the ideal place for you. Pick from a variety of hiking trails, go swimming, fishing, cycling, zip lining or even blueberry picking! You can embark on a glacier tour with a guide; If you love to hike, you must go check out the Trolltunga – one of Norway's most splendid cliffs suspended over Lake Ringedalsvatnet.
In Stavanger
Find out how oil and gas were created millions of years ago, at the Norwegian Petroleum Museum. This contemporary museum contains films and other interactive exhibits to impart information on the history of oil.
From Stavanger, hike to Pulpit Rock for a breathtaking view. This is considered to be one of Norway's most popular hiking trails and is relatively easy. If you're looking for something more challenging go for the Kjeragbolten hike, which happens to be one of the most glorious treks in the world! Be prepared for a strenuous 12km trail that might take you 6-8 hours.
Book this trip right here.

Italy, Switzerland and Monaco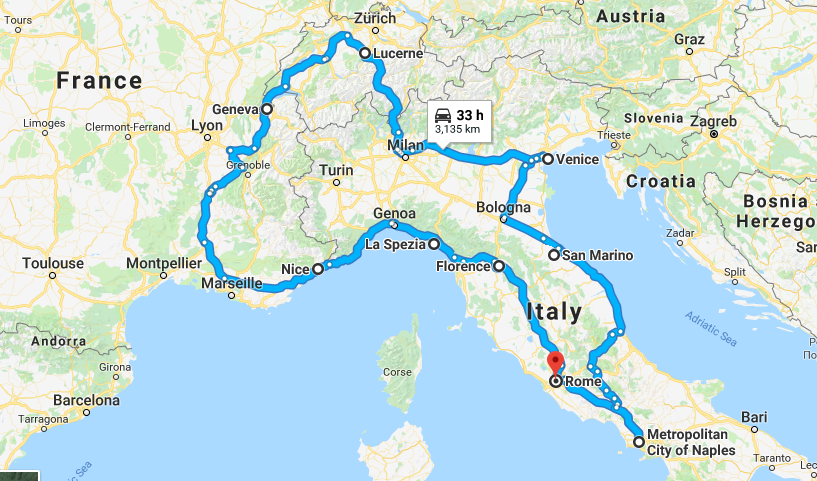 Route
Rome – Naples – Sorrento – Amalfi – San Marino – Venice – Milan – Lake Como – Lucerene – Interlaken – Geneva – Nice – La Spezia – Florence – Rome
Top Attractions
In Italy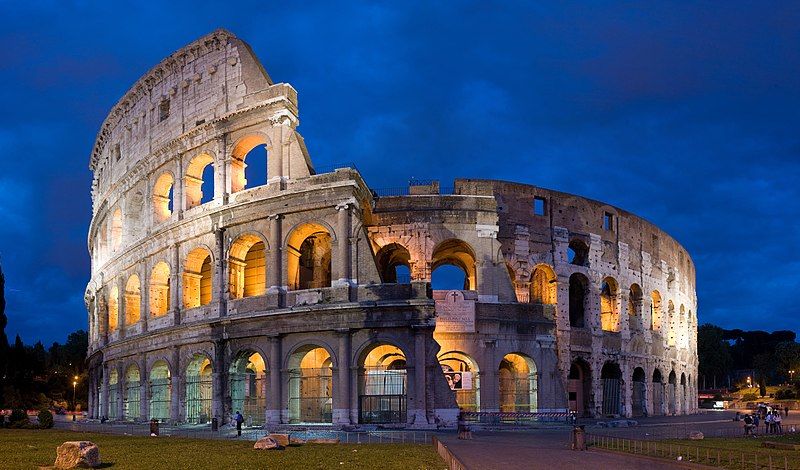 Start with the iconic Colosseum, also known as Flavian Amphitheatre, in the city of Rome. This oval amphitheatre is one of the 7 Wonders of the Medieval World and a symbol of Rome's turbulent past. The Colosseum is sure to transport you to gladiatorial contests, animal hunts and public executions that took place eons ago; Don't forget to go to the The Blue Grotto, a sea cave or underwater cavity on the coast of the island of Capri in South of Italy; Explore the town of Ostuni, in Italy's Apulia region which is popular for its whitewashed buildings; Check out the Grand Canal in Venice, which forms one of the major water-traffic corridors in the city.
In Switzerland
If you like adventure, go hiking or let yourself be 'chairlifted' over glaciers at Mt. Titlis in Switzerland; For a unique wellness experience go to Rigi Kaltbad Mineral Baths & Spa to be completely rejuvenated.
For a dose of inspiration and wanderlust, check this out.
In Monaco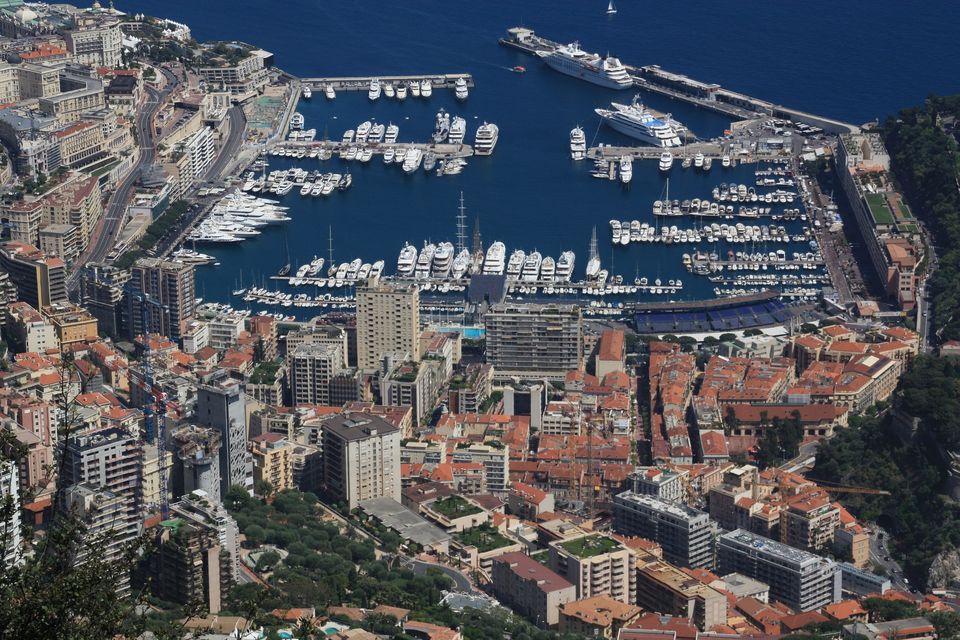 In Monaco visit Port Hercules or Monaco Harbour which is the only deep-water port here. It is also known as one of the most popular destinations in the world for yachting. The port was has been in use since ancient times.
After this, head back to Italy. Last but not least explore Manarola, a small town in the province of La Spezia in northern Italy. Manarola is the second smallest Cinque Terre town (a string of centuries-old seaside hamlets on the Italian Riviera coastline).
There you have it! Three amazingly fun European road trips that will satiate your wanderlust and inspire you to plan more adventures for the future. And what's unbelievably cool is that Vikings on Wheels have these road trips planned in such a way they will help you cover as many destinations as possible without burning a hole in your wallet! So what are you waiting for? It's time to cajole your friends into accompanying you on one of these grand European quests for the experience of a lifetime!
Book your trip now:
Email: info@vikingsonwheels.com
Contact: +919607888774 +919753698999
Website: www.vikingsonwheels.com
Facebook: https://www.facebook.com/vikingsonwheelsroadtrips/
Instagram: @vikings.on.wheels
In association with Vikings on Wheels.
When was the last time you went on a road trip with your buddies? Tell the Tripoto Community all about your experience and help fellow travellers plan their future adventures!