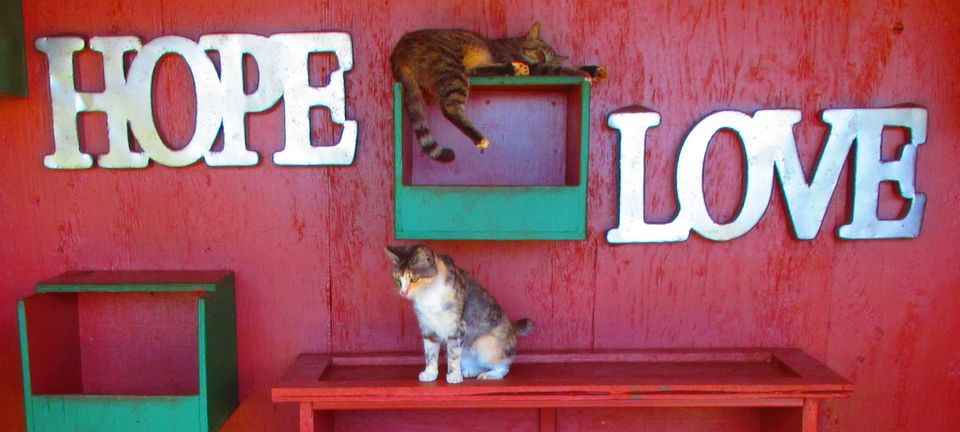 The Island of Lanai
On a tiny island in the Hawaiian Islands, there exists a paradise which is home to some very lucky cats. Lanai is one of Hawaii's lesser known islands. With a population of only 3000, there isn't a traffic light in sight. As a matter of fact, there are more dirt tracks than paved roads. Consequently, the island is delightfully unspoilt. In all honesty, it wasn't until we visited the island that we became aware of the very impressive Lanai Cat Sanctuary. It transpired to be the highlight of our Hawaiian sojourn.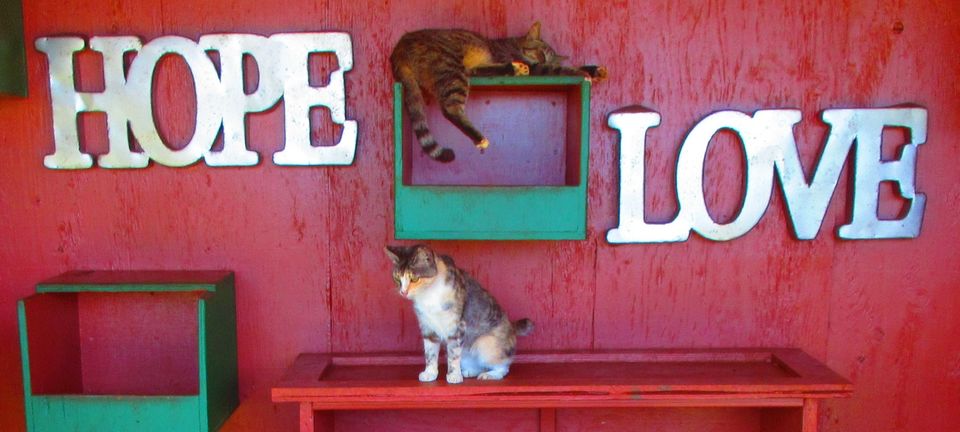 A Safe and Happy Cat Haven
The inhabitants at the open-air sanctuary are all feral cats who have been captured and now live a safe and happy life in this feline heaven. In addition to protecting the cats, it means that the island's native bird population has been allowed to flourish. Furthermore, through intervention, Lanai has demonstrated an excellent example of responsible management.
Surrounded!
When we arrived at the sanctuary, we were immediately surrounded by a number of inmates vying for our attention. Ariel, an amiable member of staff who clearly and unsurprisingly loved his job, offered to give us a tour. Our newly made furry friends followed on.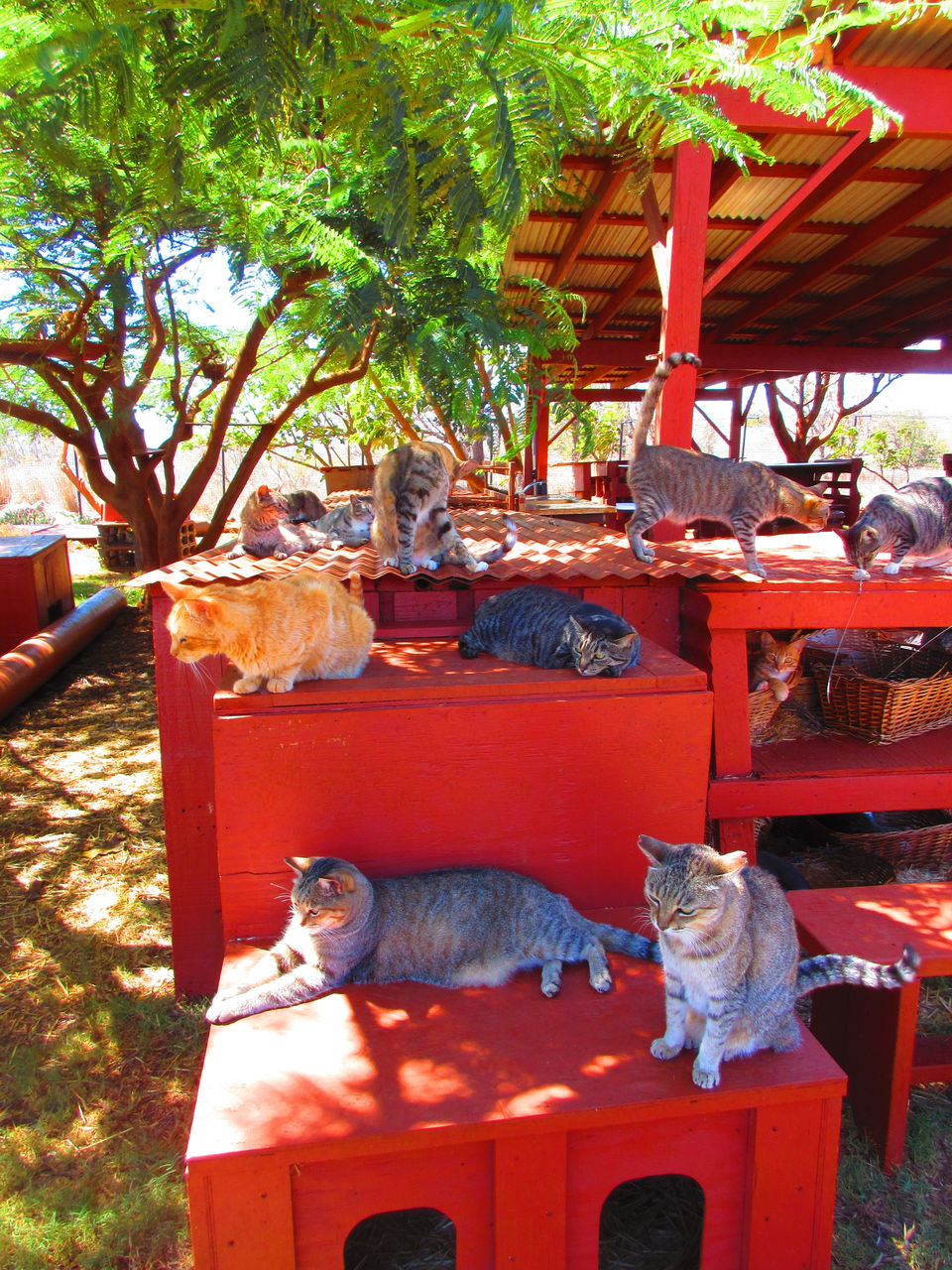 A Catmmunity
The grassy haven is divided into a number of different areas. The 'Cat-Fur-Teria' is where meals are served, not to mention the 'Kitten-Garten' is reserved for the younger members of the community to hang out. For those who enjoy a little pampering (and what cat doesn't?) there is a spa on the grounds. In fact, we noticed several customers reclining on massage tables as we passed.
The 600 resident cats have a choice of accommodations from small wooden houses to an 'apartment block' or a simple basket. As a matter of fact, the sanctuary is probably the closest thing in the world to a town where the sole inhabitants are cats.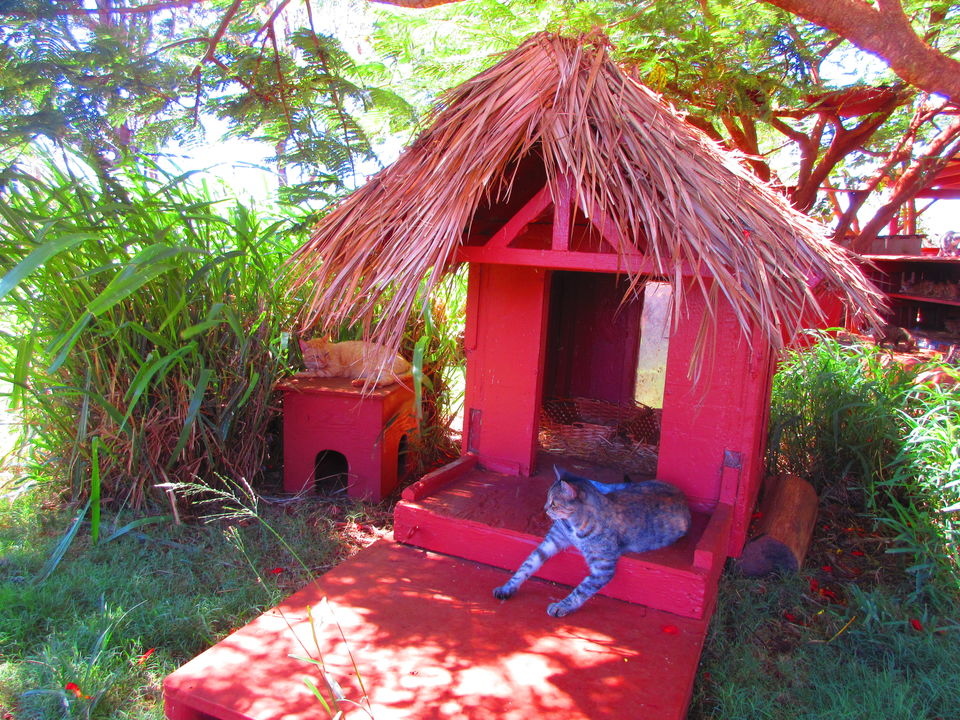 A Quiet Space
Towards the rear of the grounds is an area of scrubland for those who prefer to have their own space. Ariel explained that many of the cats are shy and nervous when they first arrive and prefer to stay on the outskirts of the sanctuary. They gradually became more sociable the longer they live there and consequently join in more as time goes by.
Playtime!
A playground provides tunnels for the cats to run through and there are plenty of toys on hand. Visitors are encouraged to play and interact with their new friends, many of whom revel in the attention they receive from a constant flow of admirers.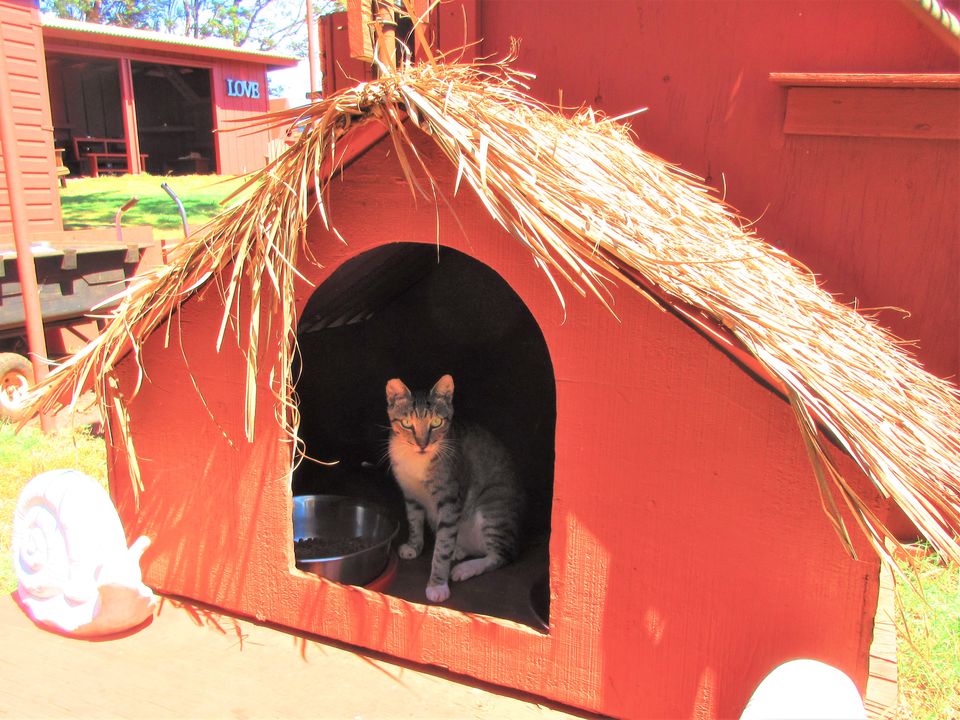 Adoption Opportunities
The cats at the sanctuary are available for adoption. Indeed, it is easy to see how a visitor can become attached to a particular cat and want to take it home. However, the cats appear to be so content at the sanctuary, that it would be difficult to imagine them being happier elsewhere. Everywhere we looked, there were cats lounging, playing, running or watching shyly from a rafter in one of the buildings. We had never seen so many cats in one place before.
A Cat Lover's Paradise
The cats living at the Lanai Cat Sanctuary have all been spayed and neutered. A vet from the mainland of Oahu visits monthly voluntarily and is also on call for any emergencies. Although it is free to visit the sanctuary, donations are of course welcome.
If ever you find yourself in Hawaii, it is worth a trip to Lanai to visit the sanctuary alone (although Lanai is very beautiful in its own right!) The staff are warm, welcoming and enthusiastic about their role on the island.
It is a joy to see the cats being cared for in such a unique setting and an experience that no cat lover will ever forget.