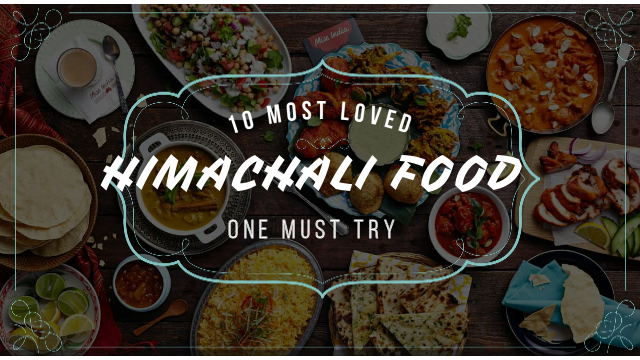 Himachal Pradesh apart from being blessed with breathtaking natural beauty, is also a tasteful blend of exquisite pahadi cuisine.
Any travelling experience, however, is incomplete without tasting the authentic cuisine of that place. Himachali or pahadi cuisine has a unique aroma and flavour, Himachal people por their heart out in their dishes. When travelling to this beautiful state do not miss out the mouth-watering must try dishes.
Mitha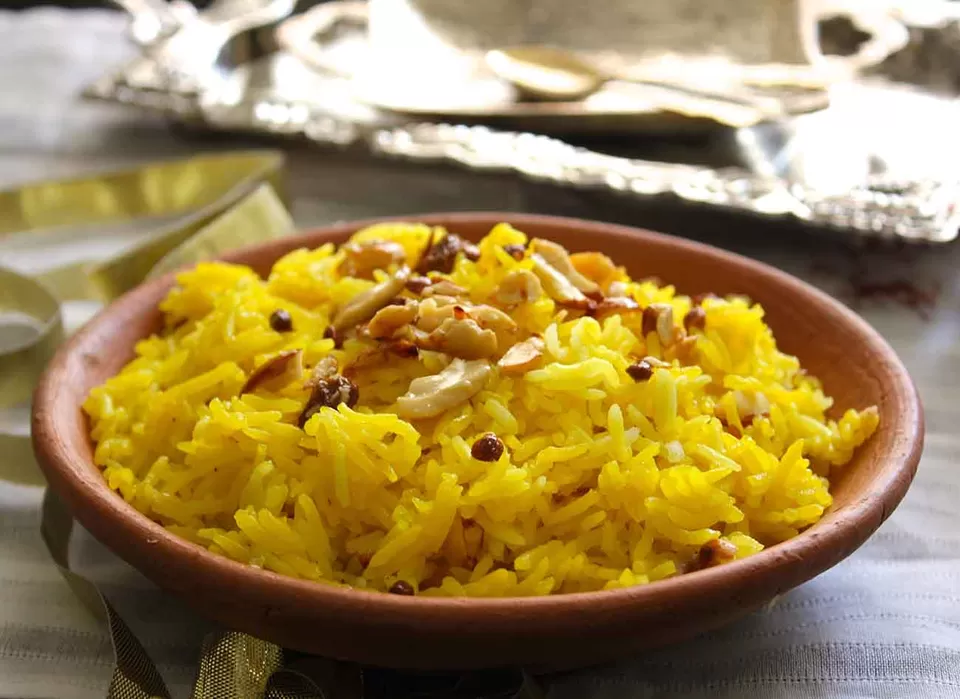 The sweet dish made with lentils, roasted dry fruits and rice prepared on special occsions, Dham either starts with or end with Meetha.
Trout Fish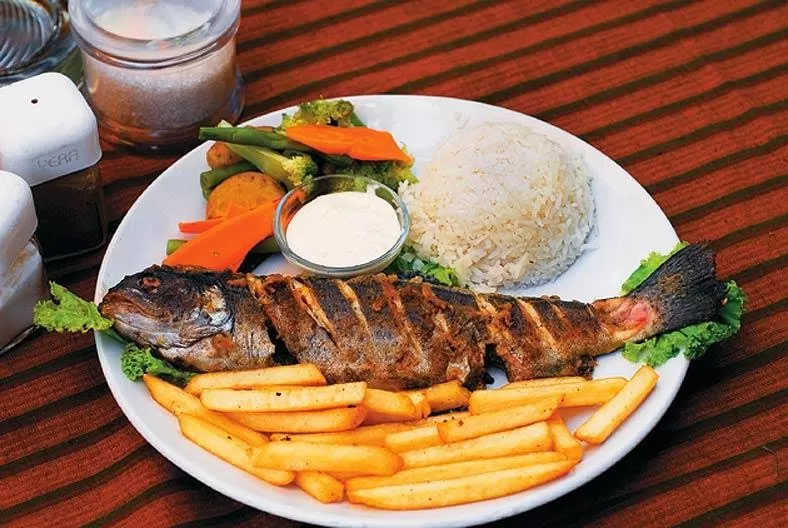 The state promises a great number of non-vegetable delicacies. Trout is famous dish in Kullu region. The marinated fish is cooked in the minimal spices to keep nutrients and original taste of Trout intact. It is one of the healthiest dish of the state. It can be easily availed in Kullu-Manali region and Barot valley.
Madra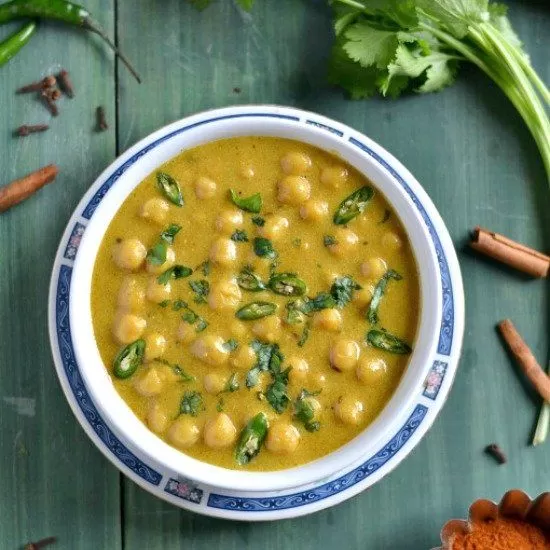 Thick, yogurt based gravy that is a popular dish in Pahadi or Himachali food, mainly consists of soacked chickpeas(channa). Every restaurant server this dish in Himachal.
Chha Gosht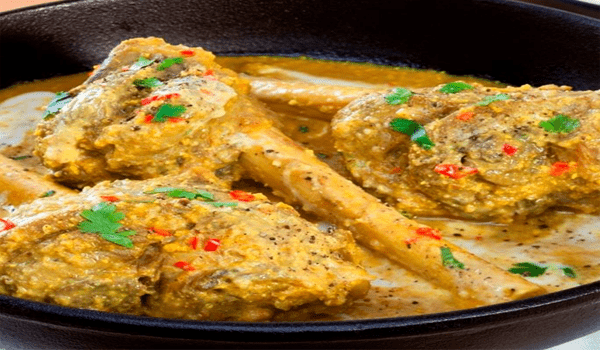 Very delicious mutton. It is cooked in buttermilk and roasted gram flour. based gravy with wide array of aromatic spices. Cooked in mustard oiland served with any type of indian bread or rice. This is the one of the famous non-veg dish of Chamba region of the state.
Babru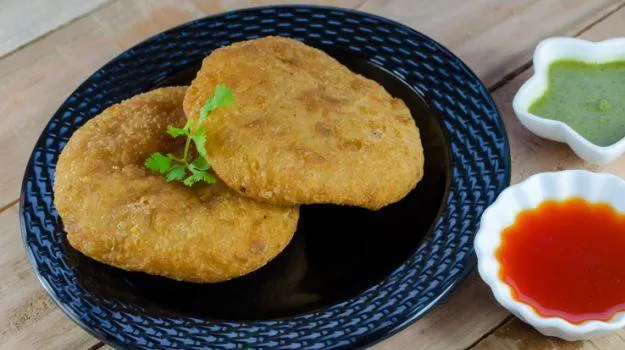 Famous black gram stuffed kachoris or puris. The black gram or urad dal is soaked overnight and is ground to a course mix, before stuffing it into the Kachoris and deep fried in oil. It is served with Channa Madra or Boondi Raita.
Siddu - the local Bread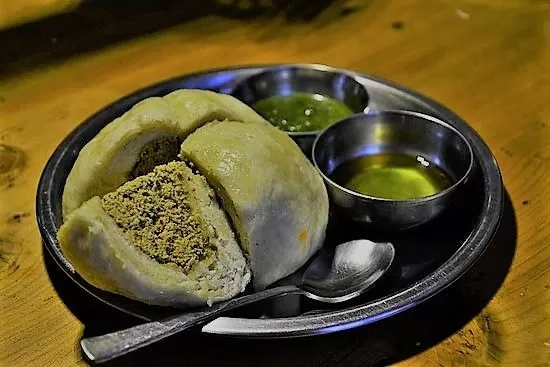 Sidu is from wheat flour. The dough is put on direct flame of bonfire to be partial-cooked and then later steamed to complete the cooking. The preparation of Siddu is difficult and time consuming, but for the taste is rendors, every minute of preparation is worth it. Siddu can be found in local restaurants of Himachal Pradesh.
Himachali Dham
A popuar traditional feast prepared during marriages, local festivals, and special occasions. It is a complete food not only according to Ayurveda but also nutritionally. The dishes includes Dal, Rice, Rajmah, Madra, Kadi, Khatta, Badi, Meetha and are an integral component component of the diet of the people of the state. Kangra and Chamba Dham is famous and can be easily available at restaurants in this area of state.
Tudkiya Bhath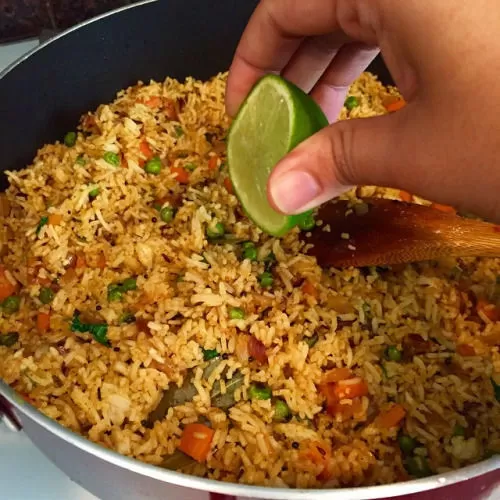 It is authentic pulao of Himachal Pradesh that Pahadi people cook in their own style. The dish is cooked with indian spices with an extra add up of lentils, potatoes, onions, ginger, garlic and yogurt. It can be availed at any restaurant of state.
The Tibetan dishes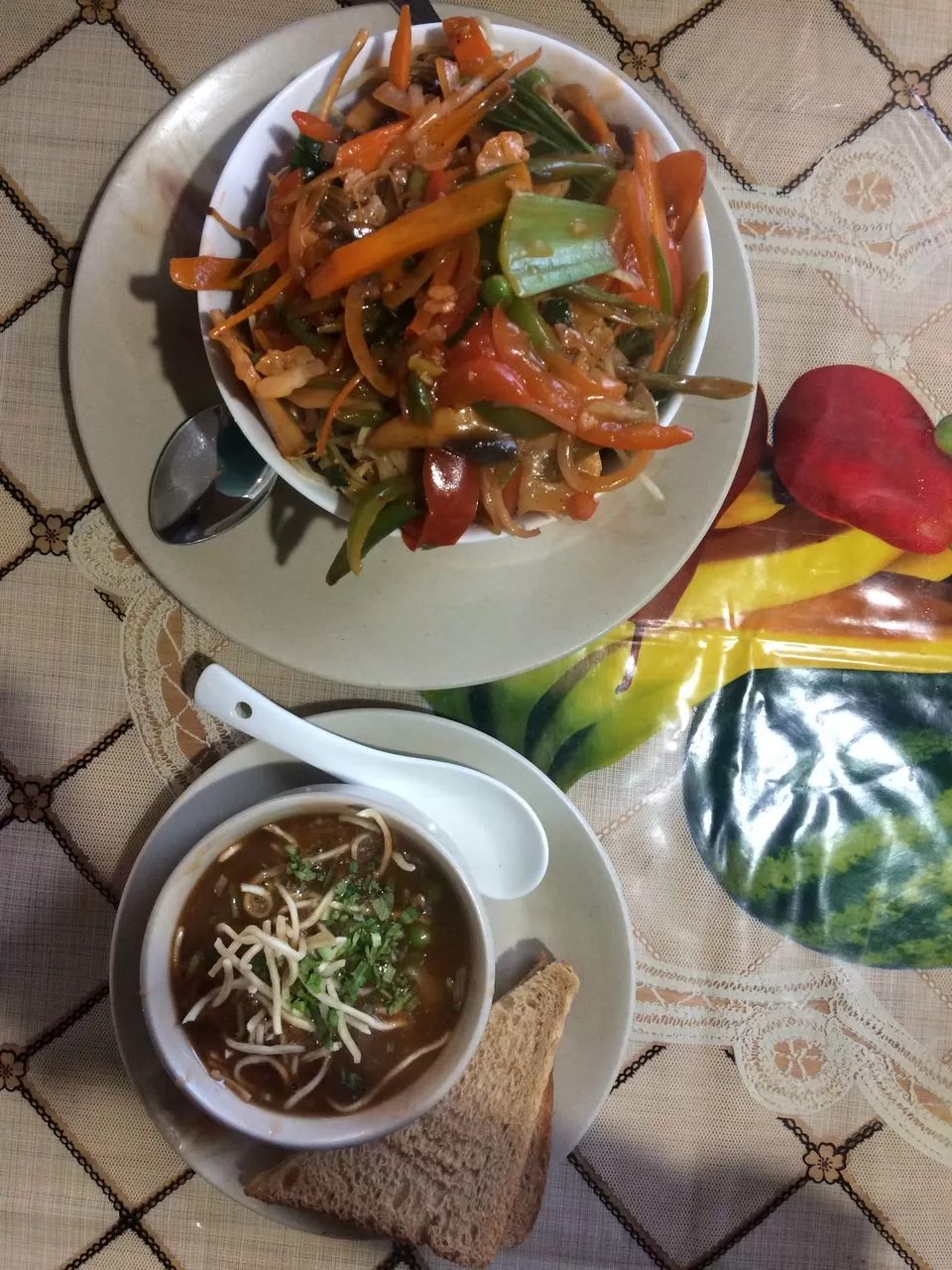 The food talk of Himachal cannot be completed without including the Tibetan cuisines. Being an important tibetan colony, the food is highly inspired by the Tibetan culture. The best of which can be found in Mcleodganj and Dharamshala. Momos, thukpa Luchipoti the famous Tibetan cuisines.
Bhey or spicy Lotus stems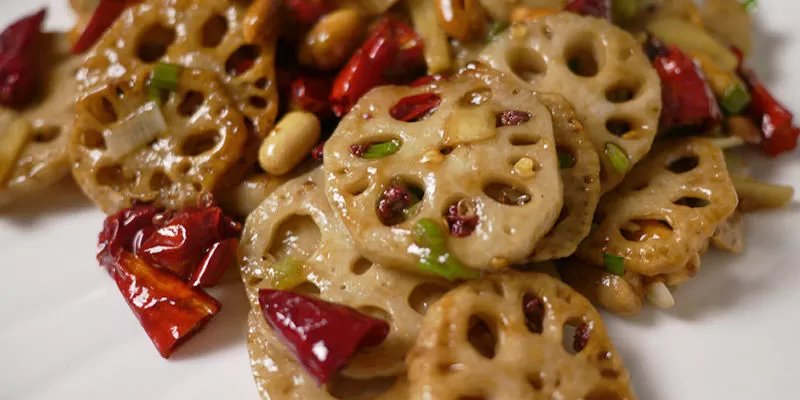 Bhey is a delicious dish prepared with Lotus stems. Thinly sliced lotus stems cooked in garlic-ginger, onions and gram flour which adds the unique taste to the dish. Easily available all over State.
Don't miss any chance to taste any of the above dish when in Himachal Pradesh.