1. Dham (Himachali Dham)
Dham is a complete food that along with a great taste promises a healthy dose of nutrients. The dish includes dal, rajma, rice, curd, boor ki kadi and is very well complemented with gur (jaggery). Dham is a plate full of delicious delicacies that are a must-serve on the occasions and festivals. The distinctive feature about this dish is that it is prepared by special chefs known as 'botis'. To grab the best taste of dham you must visit Himachal during festivals. Manali and Chamba are popular places where you can find a delicious serving of dham.
2. Sidu
Made from wheat flour, sidu is a local side dish of Himachal Pradesh which complements the main course of mutton or some vegetables. The preparation of sidu is difficult and time consuming, but for the taste that it renders, every minute of preparation is worth it. The wheat flour is kept for 4-5 hours for the yeast to settle down. Later, the dough is filled with fat and put on the direct flame to get the half-cooked dough. This partly cooked dough is then steamed to keep the taste and nutrients of the ingredients intact. Sidu can easily be found in the local restaurants of Himachal Pradesh to give tourists a flavour of Himachali cuisine.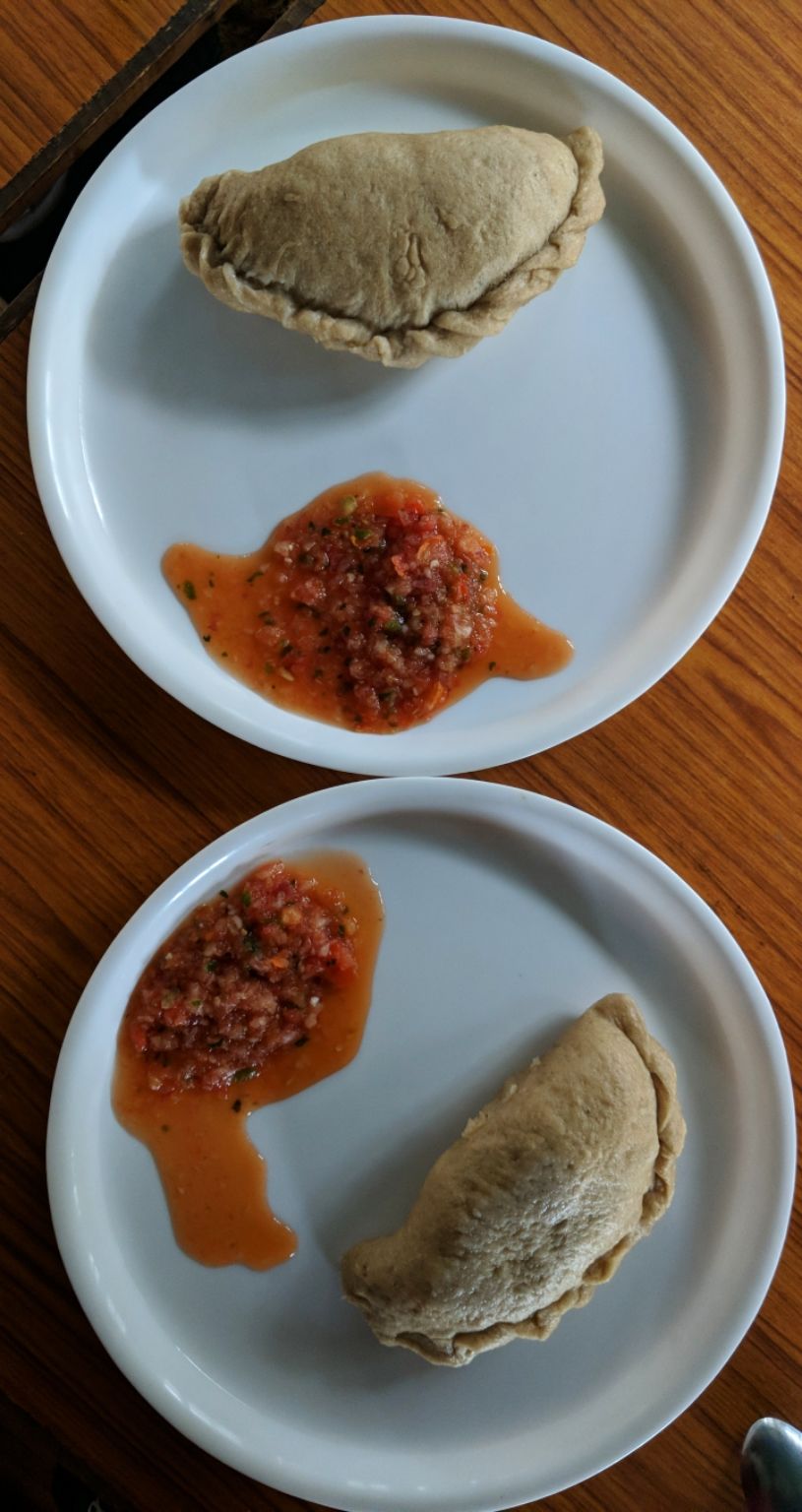 3. Kaale Chane Ka Khatta With Bhature
It is a traditional pahari dish which is sour in taste and is usually served with poori or bhature. Now, you know what not to miss when in Himachal Pradesh. These delicious delicacies just add an extra perk to your travelling experience. And isn't traveling about experiencing the culture?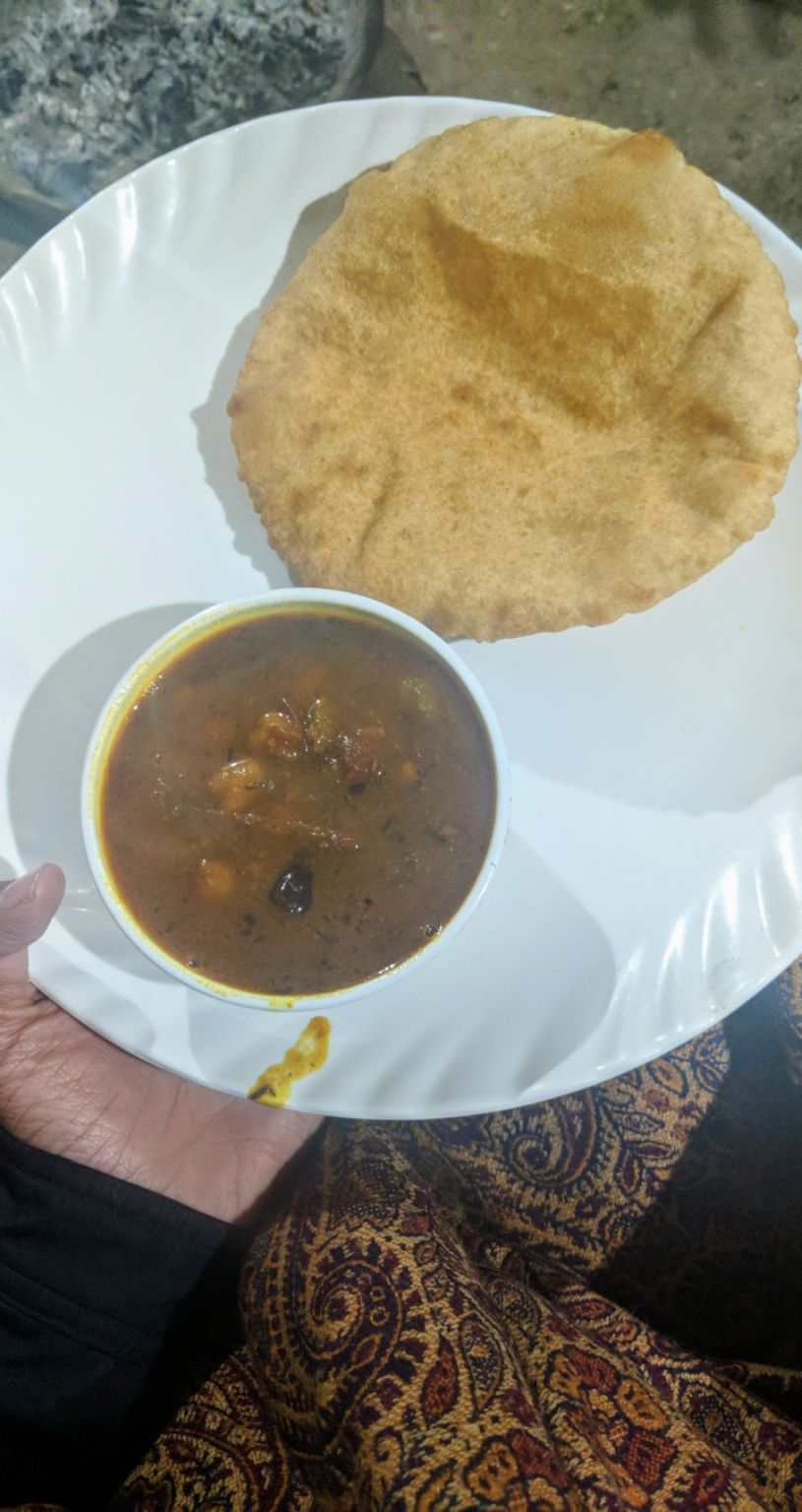 4. Babru
Himachal have added a unique twist to popular kachoris of North India. Babru is a flat bread which is prepared with the stuffing of black gram paste which is added to the kneaded dough. The crisp and the scrumptious taste that this dish has to offer will make you forget the conventional kachoris of North India. Babru is best enjoyed with tamarind chutney and it also complements the famous chana madra of Himachali cuisine.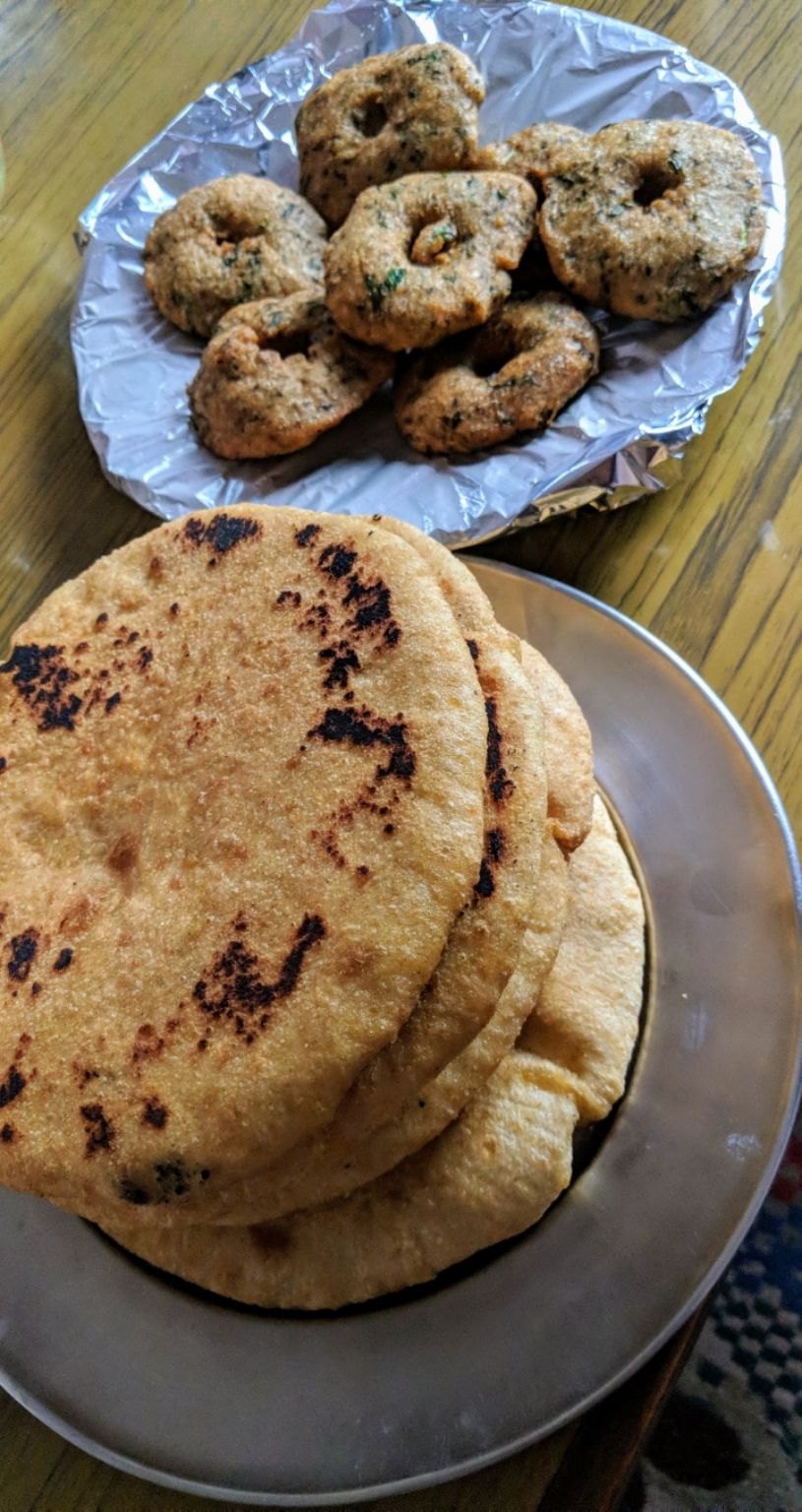 5. Dal Bada
Also, Himachali pickles and raita is one of the best sides for lunch and dinner. We had this in Mandi at a local Himachali's house. Our driver was so kind he hosted us for lunch and her mother was so sweet she cooked delicious local dishes for us :)
Himachali people are really the sweetest.