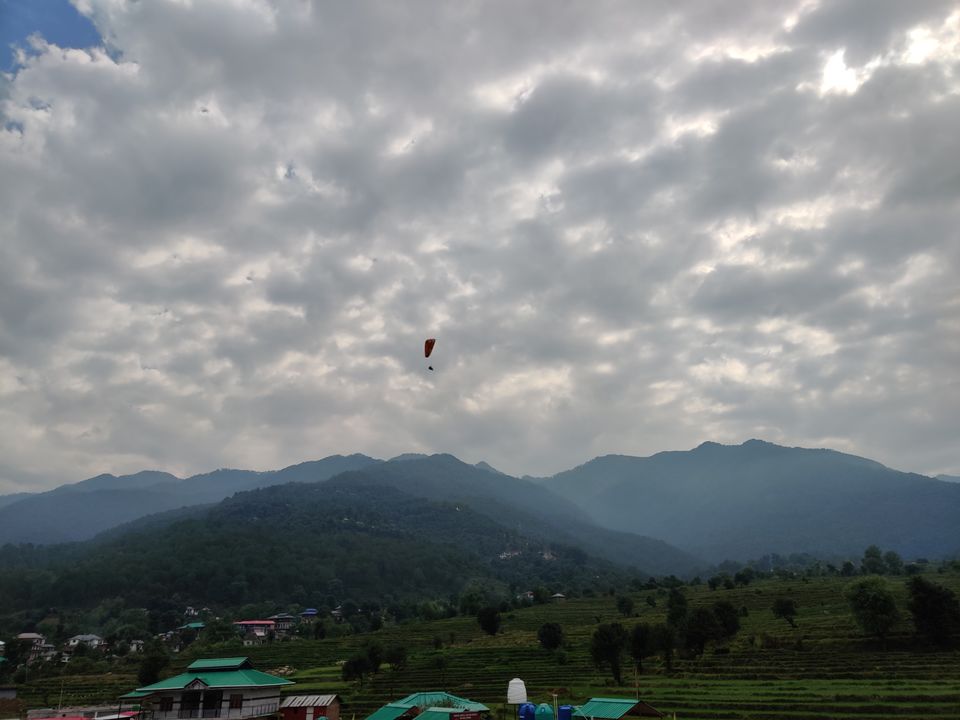 Without wasting any time let me just jump right into it
1) Paragliding : Need I say more? How many times do we look at the birds and wish to do exactly what they do? Fly in the air and feel the cool breeze. Well paragliding is just that and it is something that everyone needs to experience atleast once in their lifetime. Bir has abundant opportunities for paragliding. Note paragliding activities are halted from 1st July to mid September.
2) Greenery : Now Bir is surrounded by jungles and so it is all kinds of Greens. It is so appeasing to the eyes. I just wanted to sit there and absorb all of it in.
3) Cafes : This place has a variety of Cafes that tend to all sorts of taste. My favorites were Moonshine Cafe, June 16 and Ilaka. There are enough of them for you to try a different Cafe for your every meal.
4) Staying arrangement : Bir caters to a wide variety of audience and in return it has a wide variety of options for stay. You can opt for the traditional hotel or Oyo rooms or homestay or my favorite hostel. There are plenty of options for each category.
5) Experience the Tibetan Culture : Bir has a huge Tibetan community, they have been provided housing by the government. There are 3 monestaries in Bir alone. The locals we interacted with were very sweet and helpful.
6) Relatively Unknown : A lot of my friends did not know Bir existed till I went there, so unlike Manali, Kullu and Shimla this place is not jam-packed with people.
7) Forest Trails : Bir has a lot of Forest Trails that you can follow and experience the wild.
8) Hidden Waterfalls : There are several hidden waterfalls in the area. So pick up your trekking bag and get exploring.
9) Laping : Okay special shout-out to laping. This is a Tibetan dish that is not for the light hearted when in Bir make sure you try it once at least(Hot alert).
10) Bicycle : You can literally rent out mountain bikes and roam around the place. How cool is that?