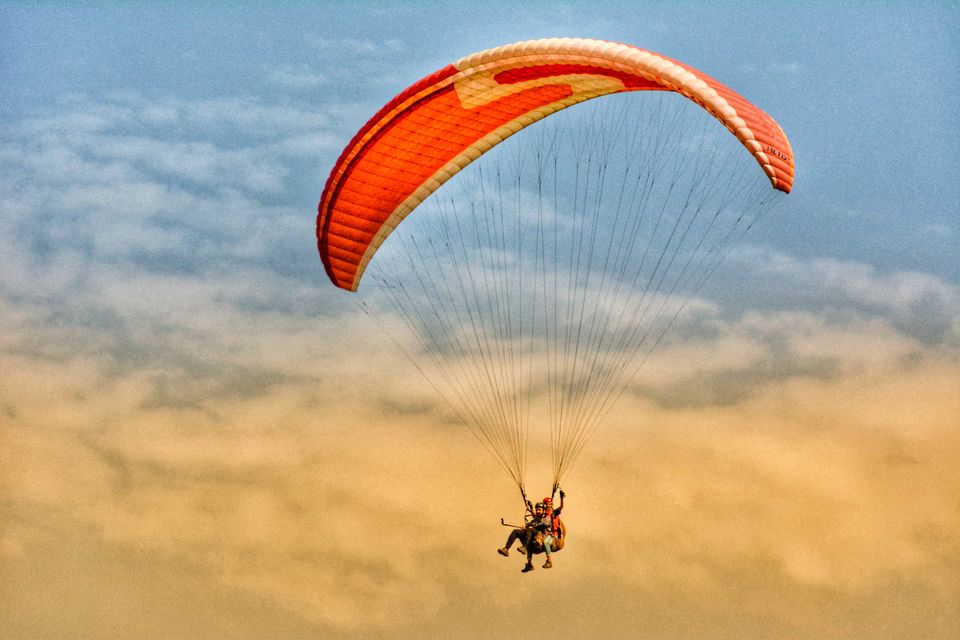 So when I embarked upon this adventure of this very cute, very free and so happy place called Bir. I am sure you guys know it as the asia's best paragliding site, but for me it was so much more than paragliding. You never know what your destination has to offer you until you go there. Watching videos, reading blogs, checking news and checking other whereabouts of your next destination is cool, but trust me it will give you so much satisfaction and so much joy that you will feel flamboyant for yourself. What other happiness is there then feeling good for yourself.
There was so much hindrance sitting on a bunch of pillows at some travel hostel in old delhi with strangers like me who only wish to spend their life seeking new experiences and the beauty they want to cherish in new places. From clicking on book a seat to getting a cab to bus station and getting a window seat on that bus taking me to himachal pradesh was a hurricane of thoughts in my mind which was filled with many confusions, much worry but loads of happiness as I was gonna take it all in when I get off that bus.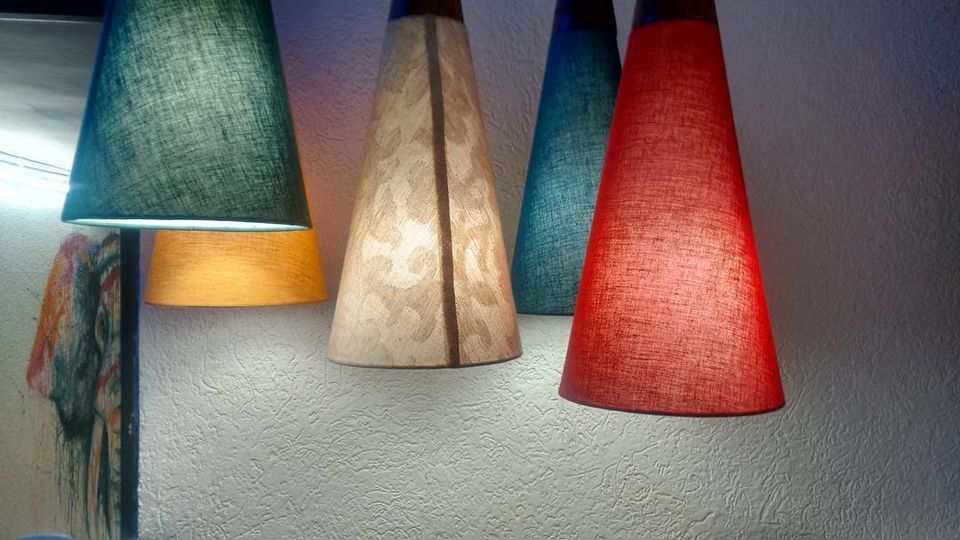 How to reach : From ISBT Kashmiri Gate, Delhi take HRTC Volvo (pre-book at hrtcp.com)
Book in my hand and pretty landscapes passing from the window of that bus, eyes were unsure where to look and mind where to concentrate. Heart was sure though, singing song of happiness in it all along. Distraction of neighbour seat traveler or kids playing games and shouting did try to disturb me but failed to do so. Passing palampur's hush green fields, only two passengers left who were to depart at bir. Me and a Cajon player, something told me new friendship was gonna be bonded. We asked for tea at small tea stall that chilly morning from where snake like road and valley looked as mesmerizing as some movie.
Finishing that delicious warm tea, we got to know that both are staying at the same place. Booked a cab and headed down to our travel hostel. If you are a solo traveler and trying to decide where to stay, please choose travel hostels or couchsurfing if you like to talk to people and get to know other culture. I met pretty cool bunch of folks over there having breakfast on open garden, a cajon player from kolkata who happened to be a bike rider, a chef from goa, a couple practicing as surgeon in punjab, businessman from mumbai, yoga practitioner from Hollywood, LA. This was gonna be superb three days, I was sure. We laughed, we shared and we ate.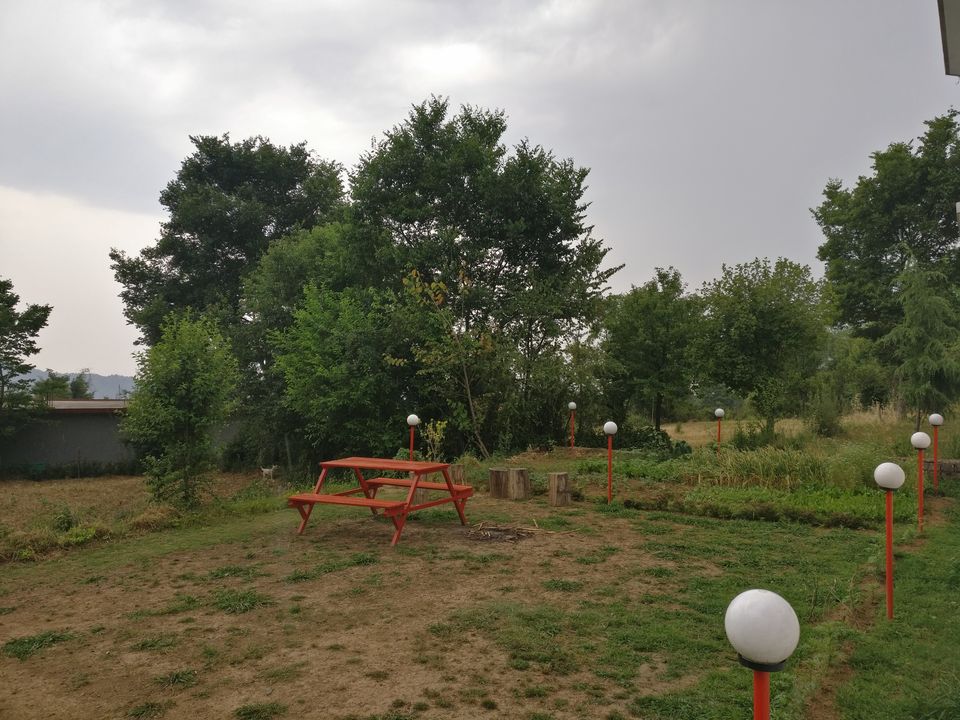 After getting freshen up, I took no time and got myself wandering somewhere in the streets. Weather could not have been better, It was like pastel flowers sheet covered on a small field on one side of yours, on the other junior monks are playing football in some monastery that fine afternoon, far away in sky some adventurous people were gliding like a bird and just above my head these flags were flying like they were telling me. We have found you, rather than you us!
Let me give you brief about what to do in Bir when you are there along with paragliding.
Bir is a home to many tibetan refugees and have several Buddhist Monasteries and a stupa. Right after tibetan market, there lies a very large place with few monks praying and living their life, very few travelers and so many birds chirping hiding inside those huge trees. My eyes went wide imbibing the magical beauty of this place. Stand in the middle of this monastery and you could see how beautiful this place looks, no words can describe it's beauty and their discipline. We offered our prayers to gods, and saw surreal sunset sitting on the steps of this monastery.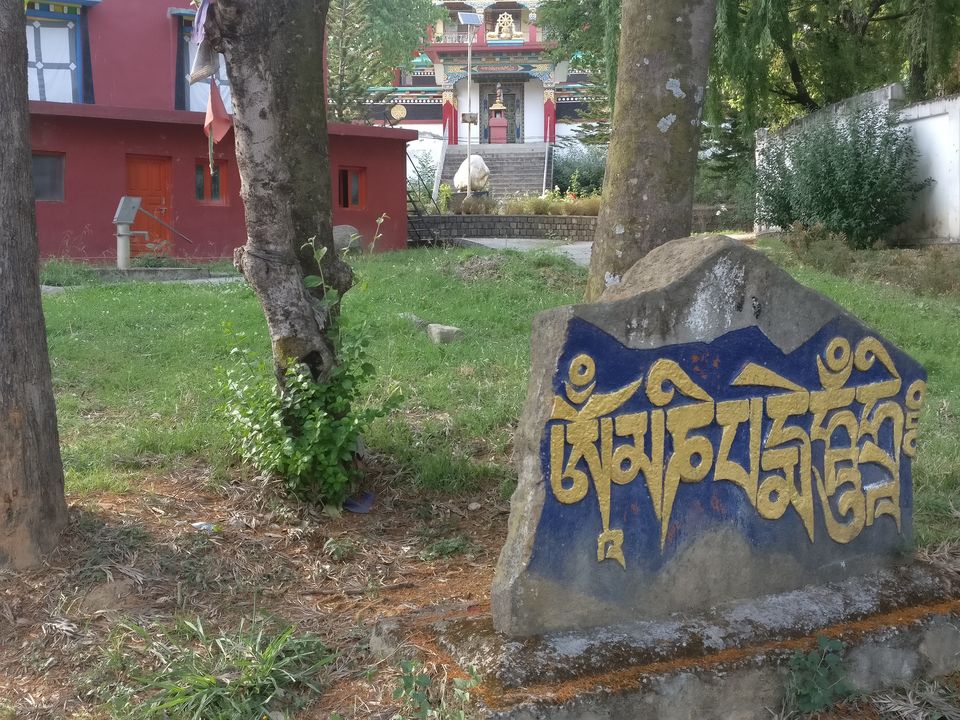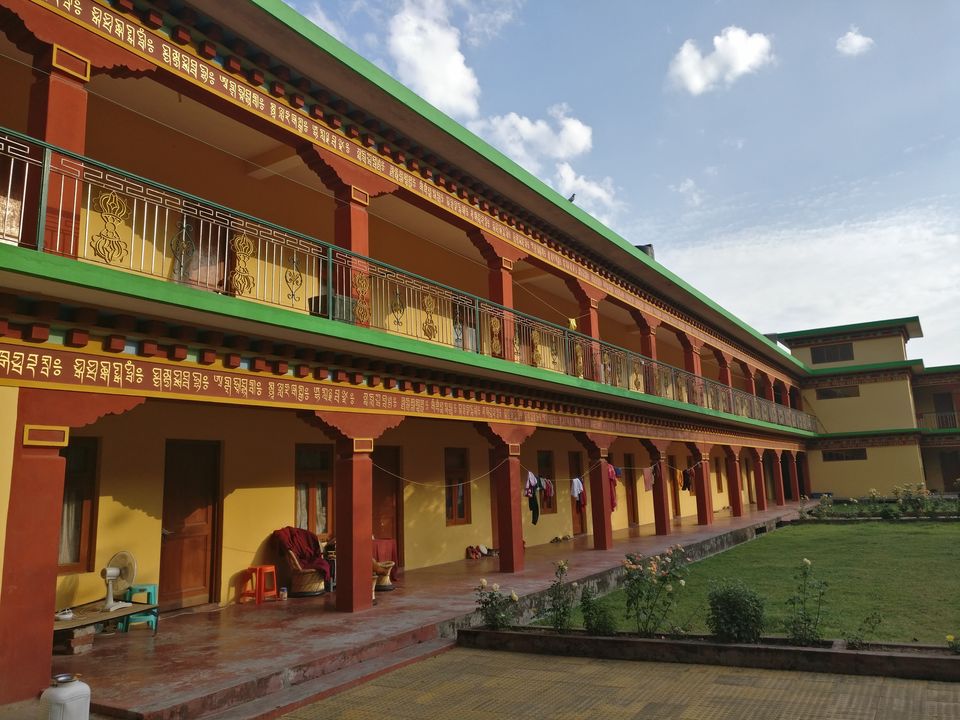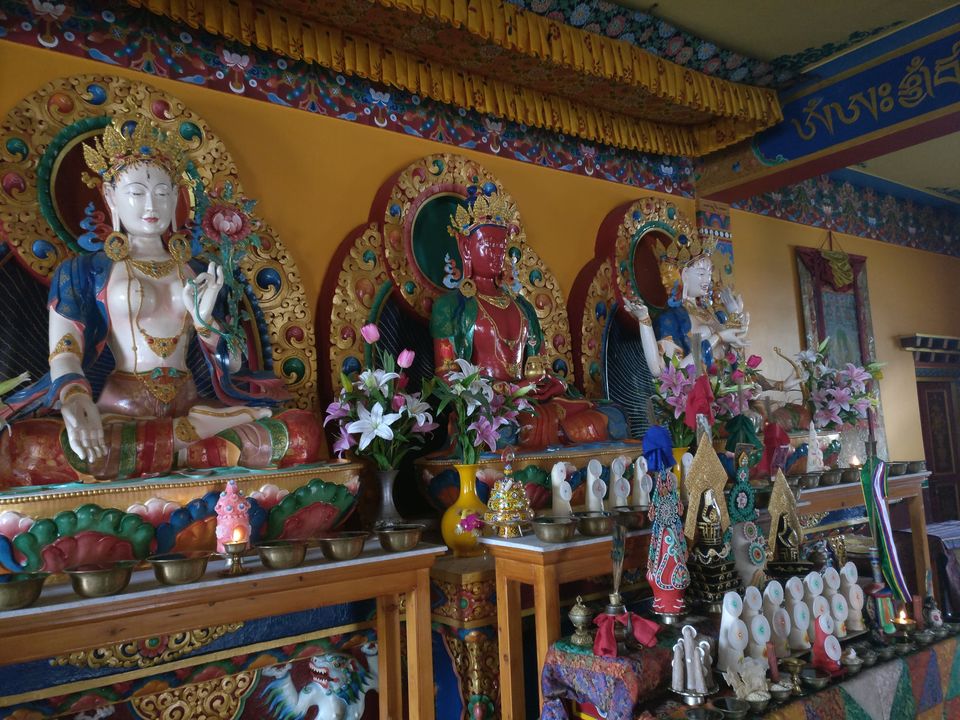 Paragliding
Now let's talk about the elephant in the room, PARAGLIDING. yes. When I reached zostel, activity manager told me that due to some accident in past few days, government has cancelled all the licences or denied permission to para gliders to practice in Bir, I felt so bad that morning and started worrying what if I can't go for paragliding even after I have come here. Some miracle happen and they were allowed from the next day, as soon as I got the news I booked paragliding for first batch next morning.
As some people got the bad news, they returned from Bir that very day only as they only came for paragliding and they weren't gonna able to. That day I learnt the true meaning of patience. Only 10 of us were there at the paragliding spot that morning which is not the usual scene as it stays crowded most of the time. So here we are gearing up and walking of the cliff. That experience of staying in sky for 20 minutes could not be compared with any other experience in life. Land looked so beautiful from up there covered with different trees and fields, mountain range on our right side were waving hello beneath the sheet of white snow on them one or two clouds slapping our mouth and giving us that joy. Aha! What a fly that was.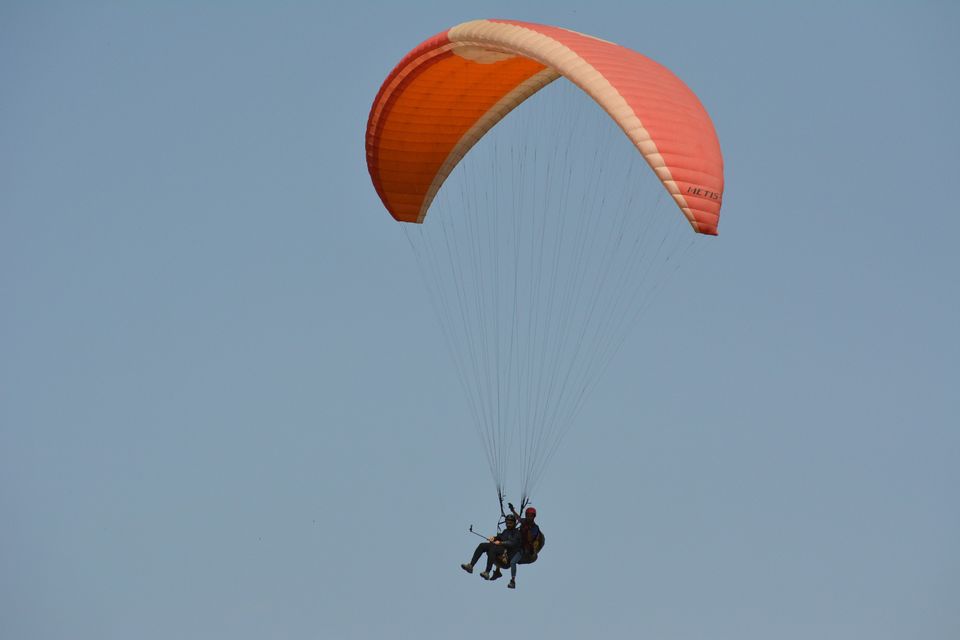 Tibetan Lunch at Norgay Kitchen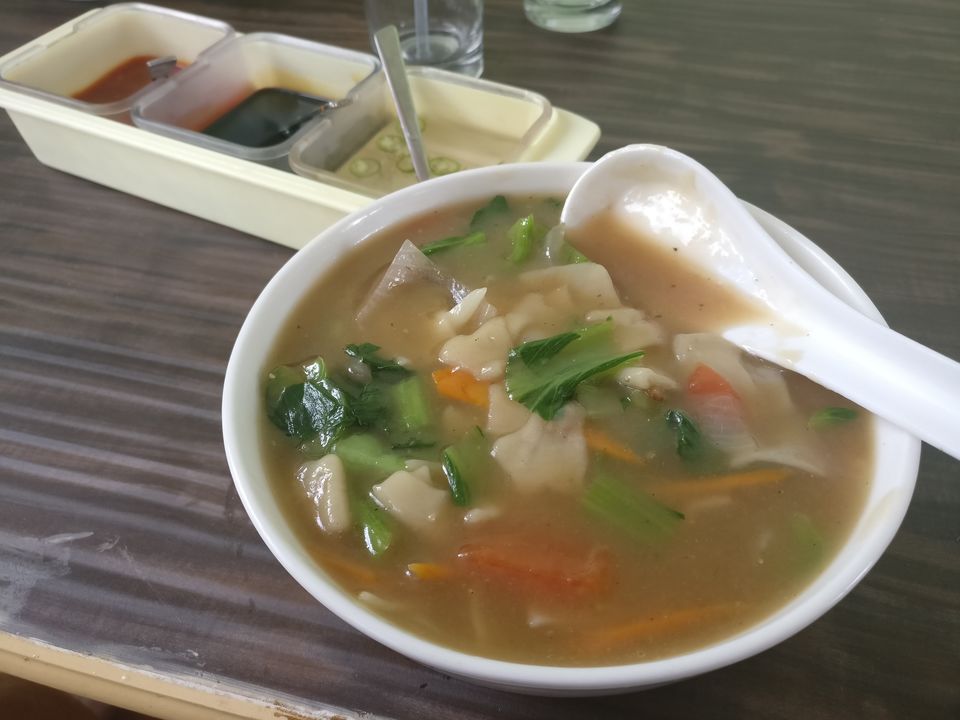 Sadly closed now Norgay kitchen was the best place to try authentic tibetan food in the market of Bir. If you are in bir and don't want the food which is easily accessible to you at your city, please try out different tibetan cafes in Bir, you will love it.
After roaming around to different monasteries and small streets of Bir, we headed down to this beautiful cafe for dinner as we were so hungry. We were in dire need of some Italian food, Pizza and Pasta. Small but very cute place has much to offer for travelers coming from different cities.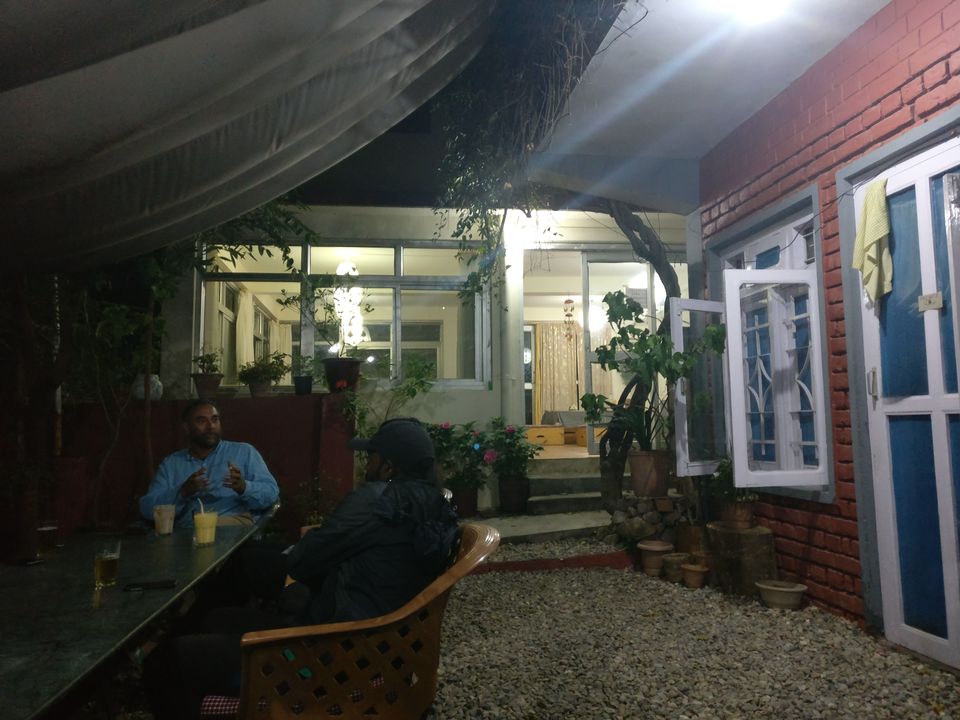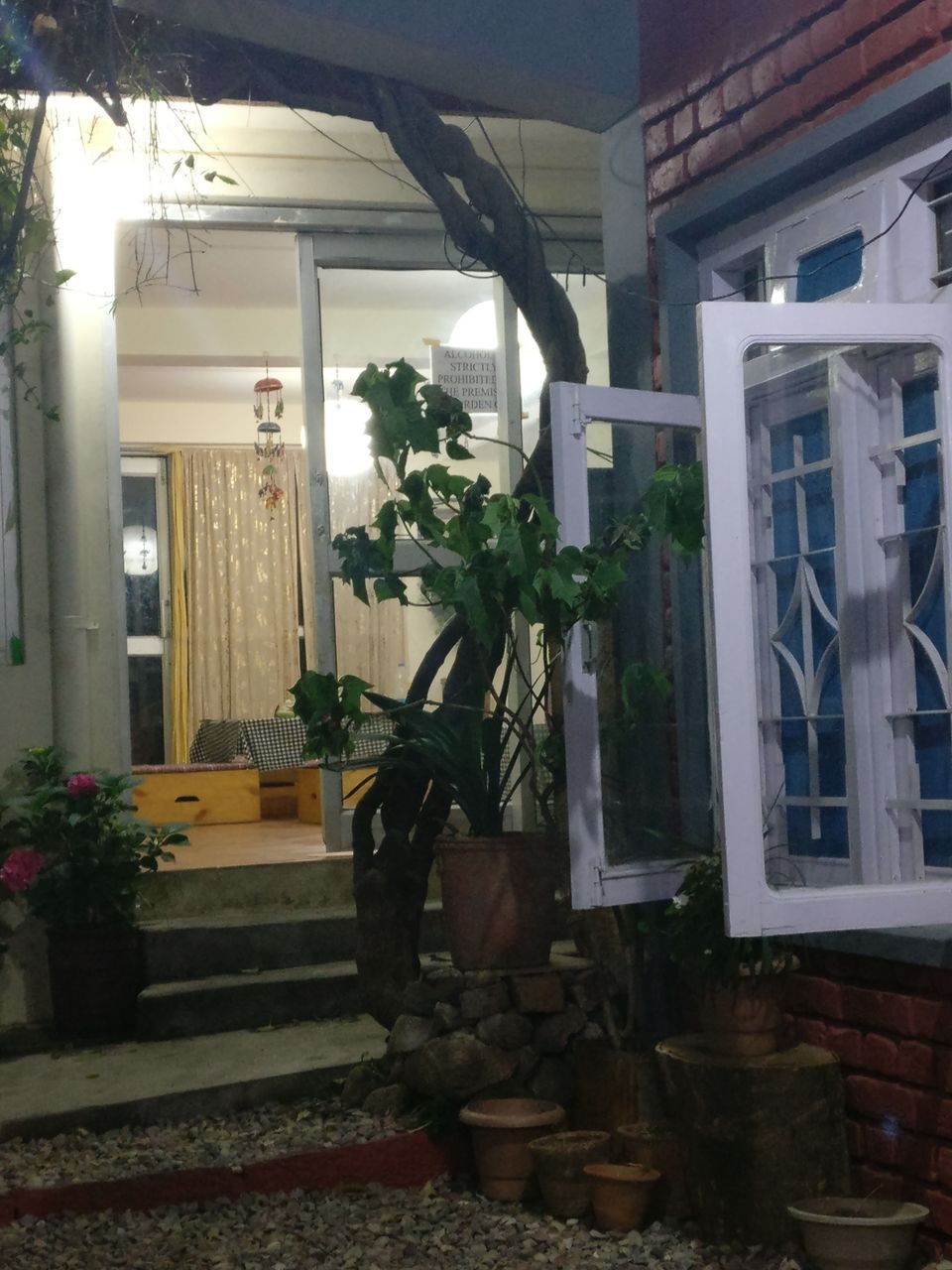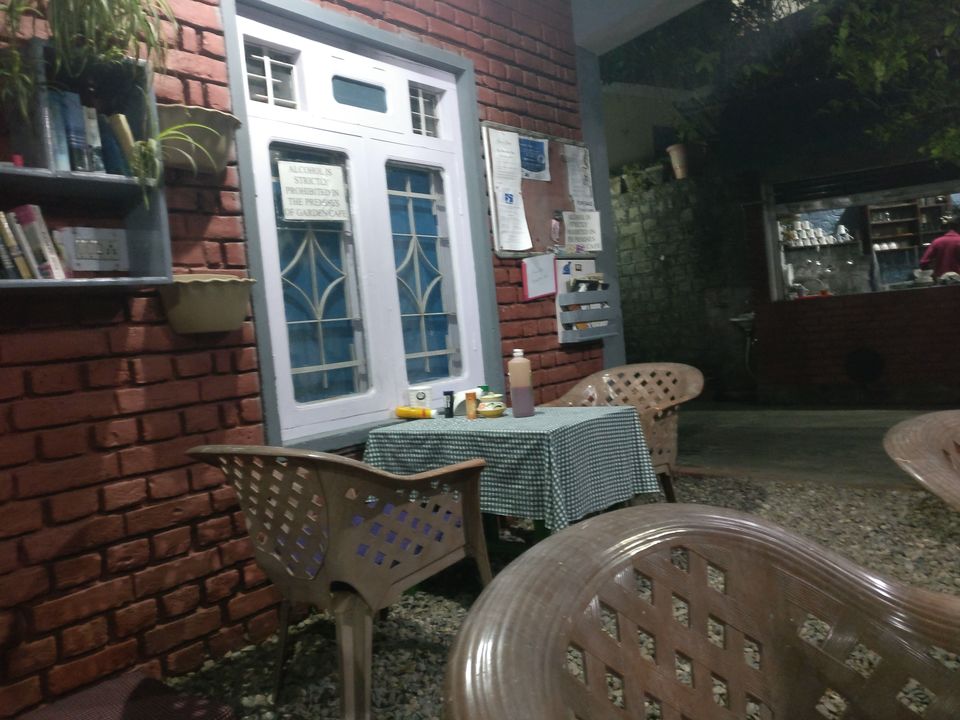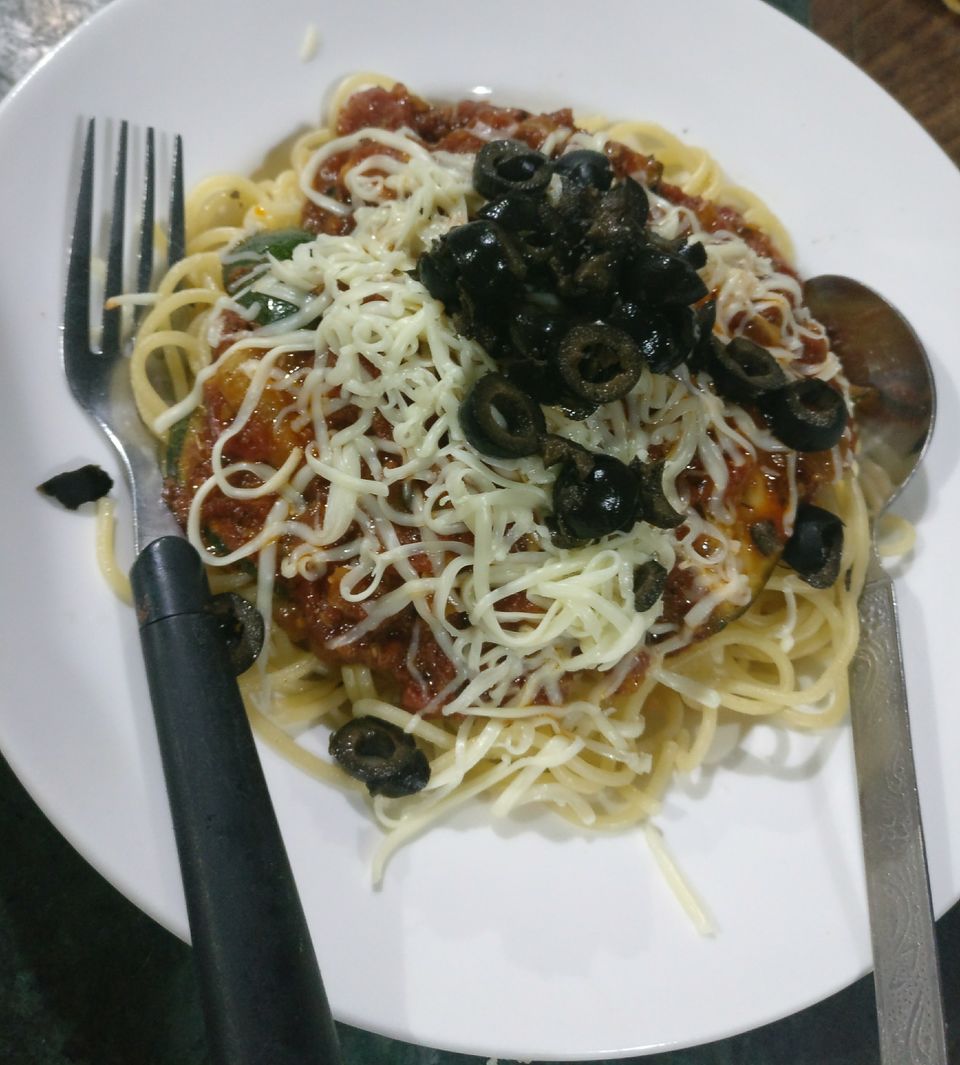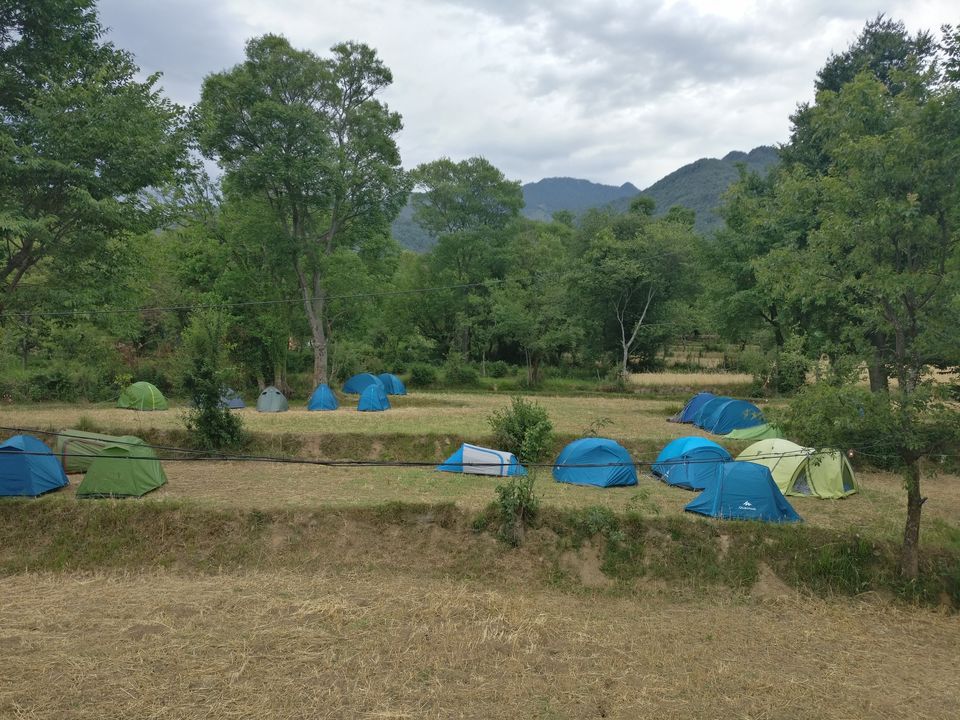 If you are fan of camping under vast sky filled with stars and have group of more people along with you, you can actually ask for local citizens of bir for pitching your tents in their fields at very minimal costs. If you don't have tents, you can actually rent as well from them.
To buy souvenirs for your loved ones, you will find so many amazing things to buy from Tibetan market in greater bir. Bir is famous for their raw perfume which comes in solid form, don't forget to buy it if you go there. It just costs 50 INR.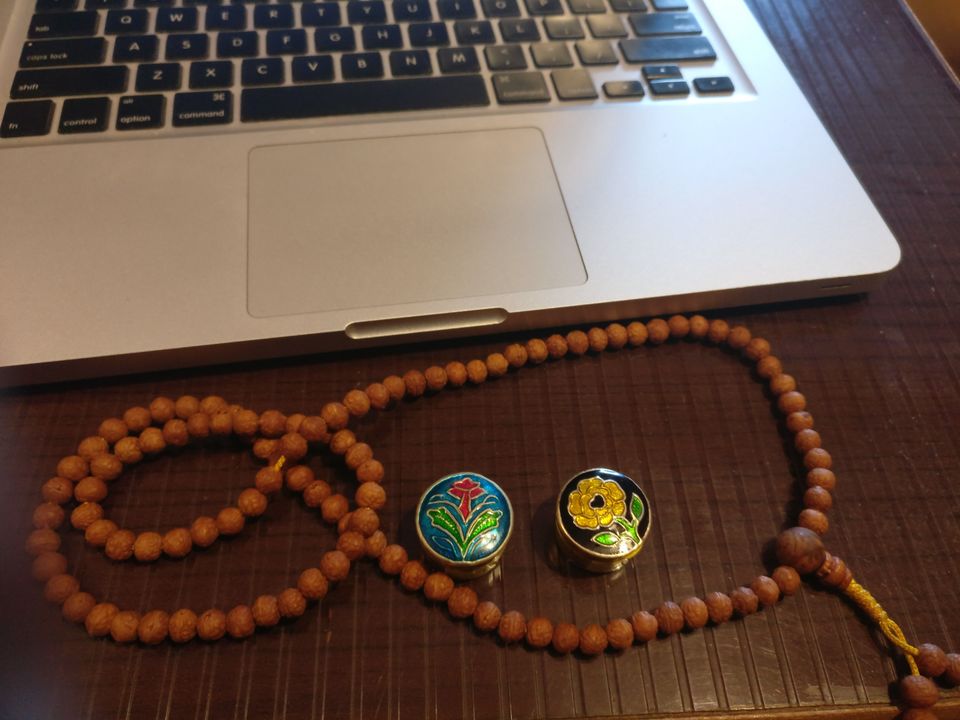 Evening at Zostel
As it started raining cats and dogs on that day, I decided to stay in zostel, talk with fellow travelers with cup of tea in hand and enjoy the nature. After rain got clear, there was a rainbow so close to us. We were just in awe of mother nature.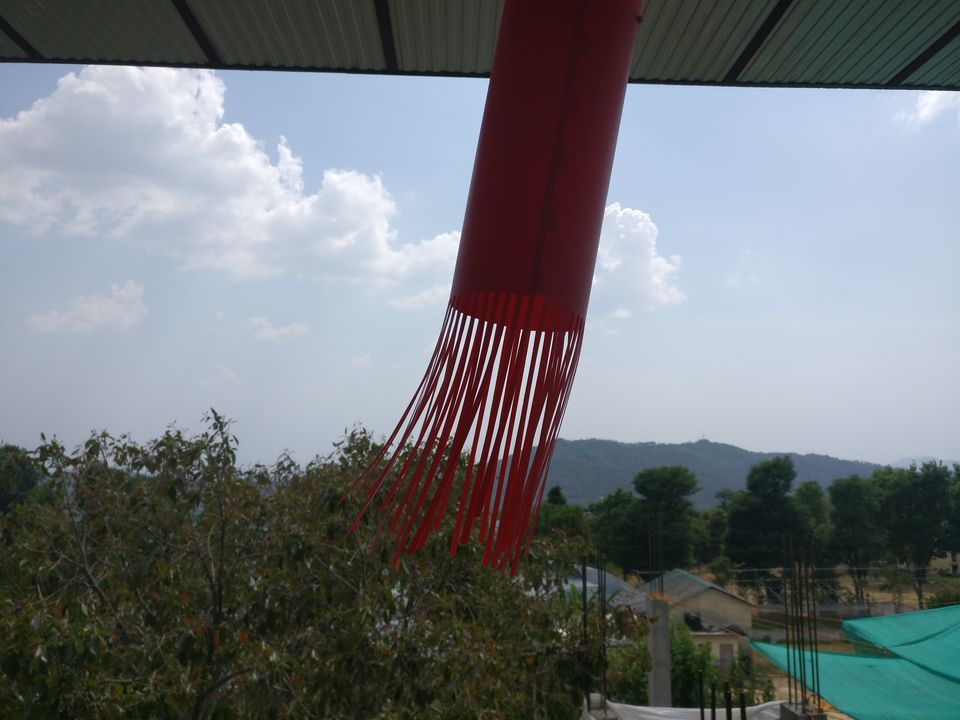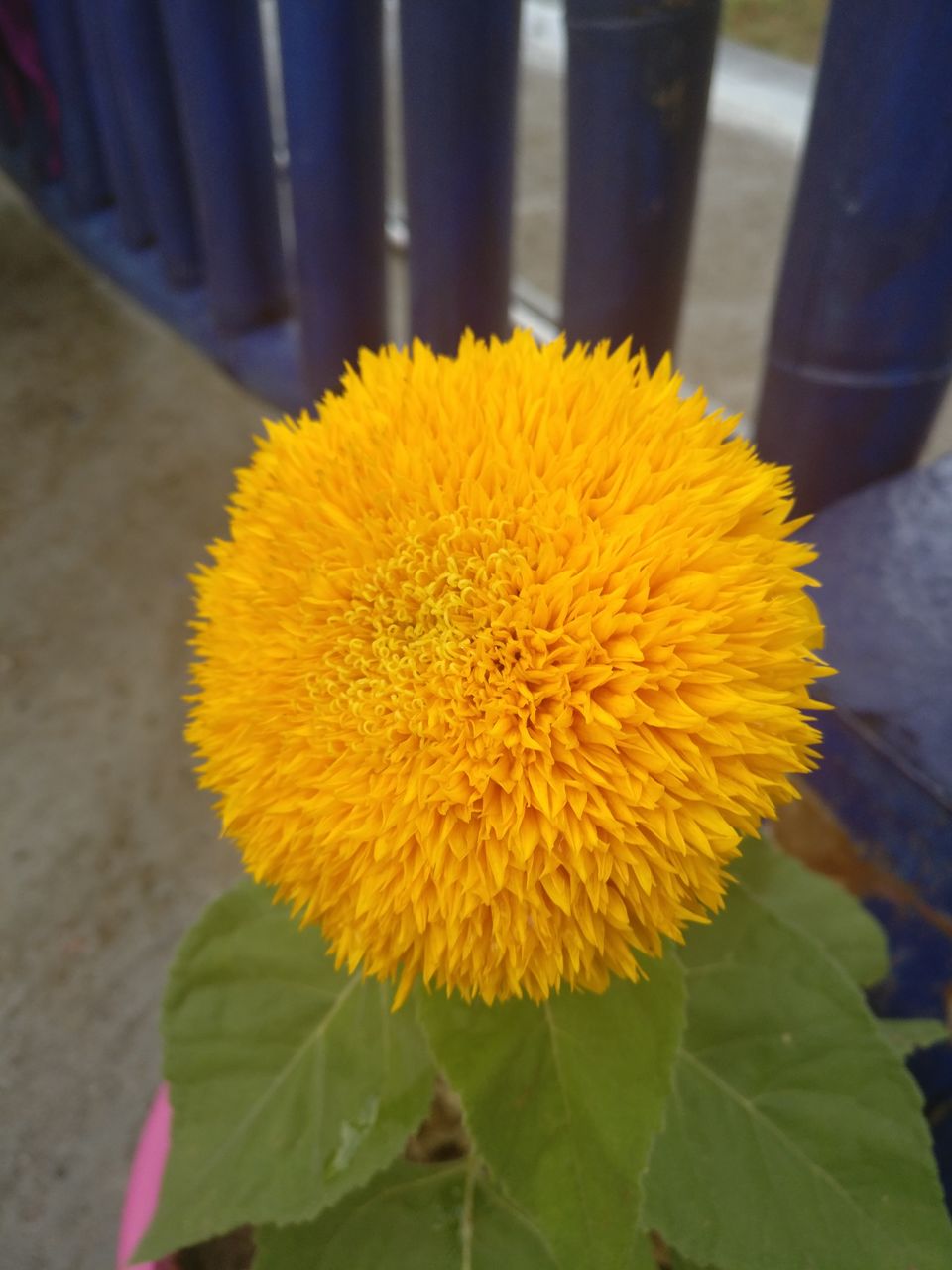 So this was my journey to Bir. Keep travelling folks!
For any query/more details, please put a comment here or on instagram at @touringminded!