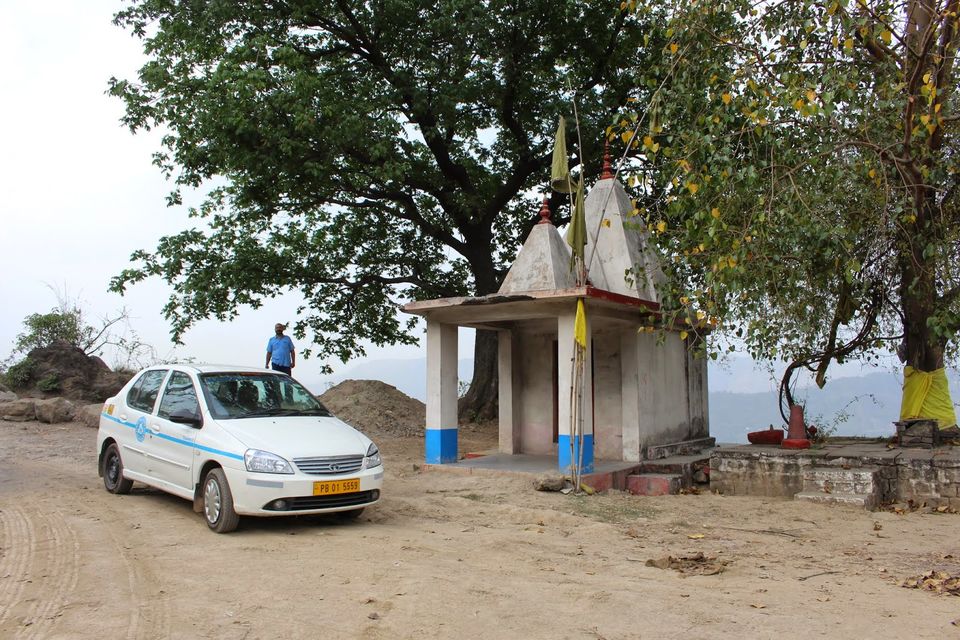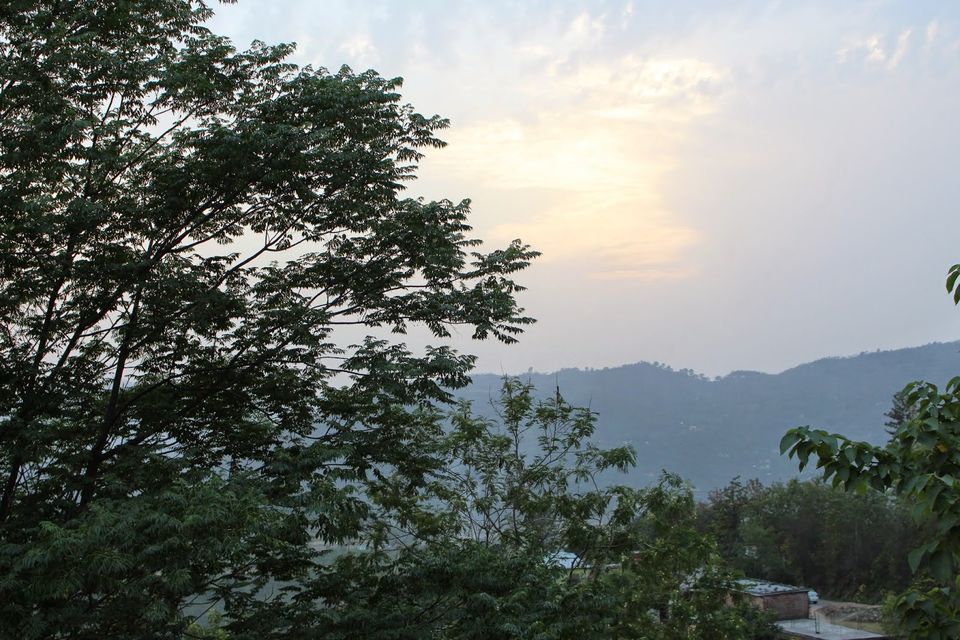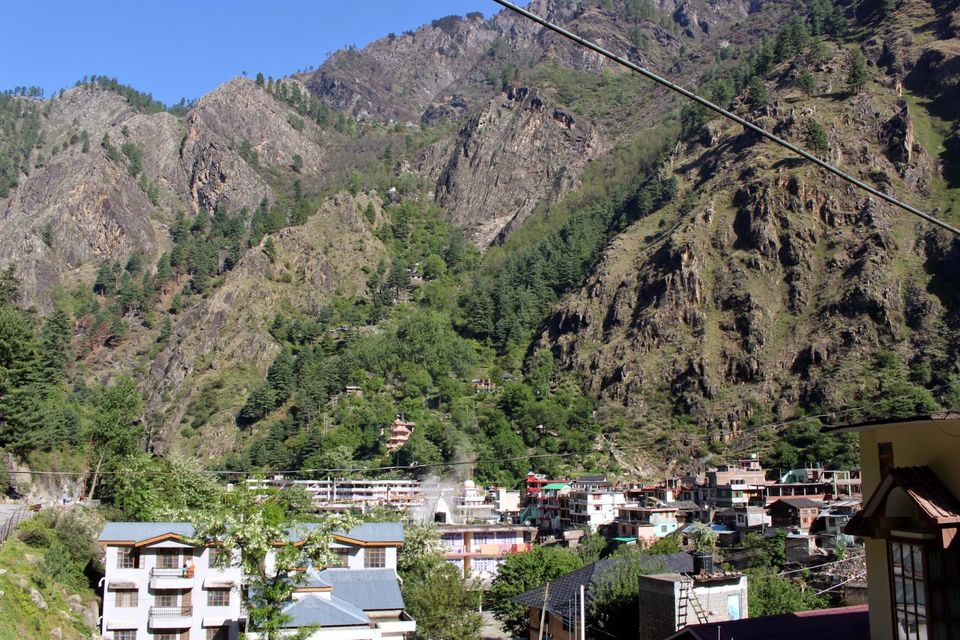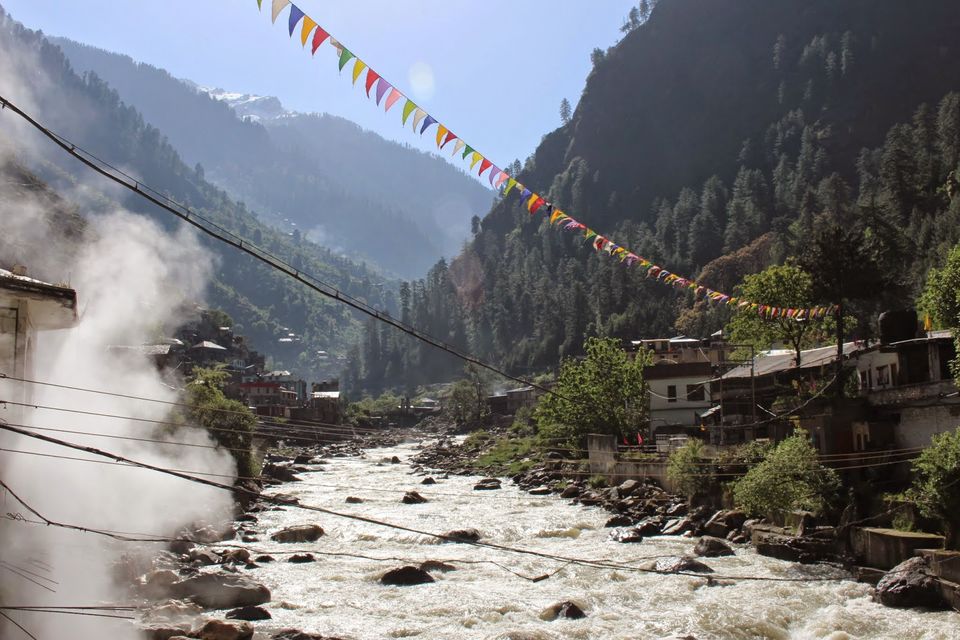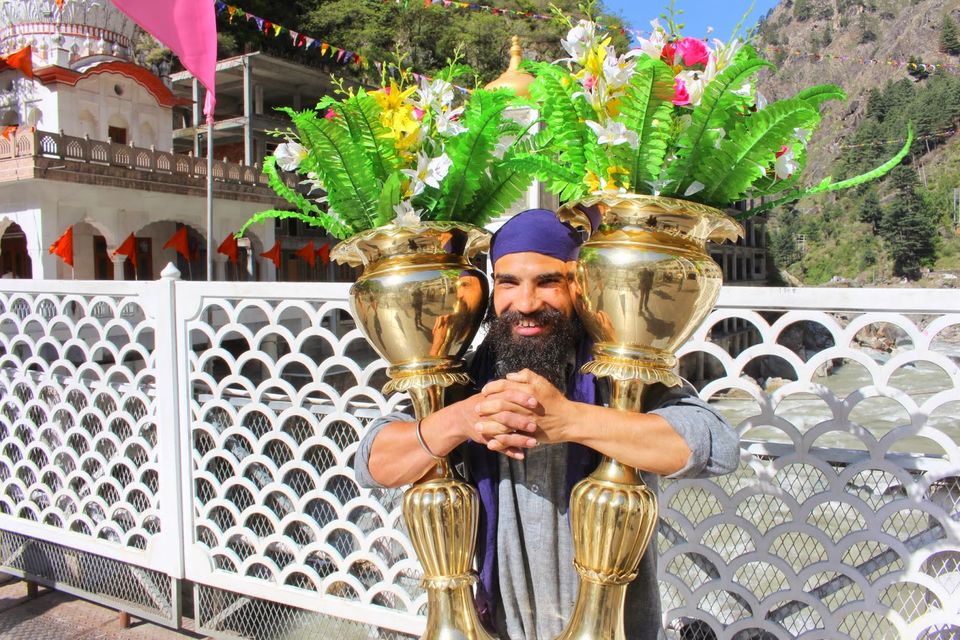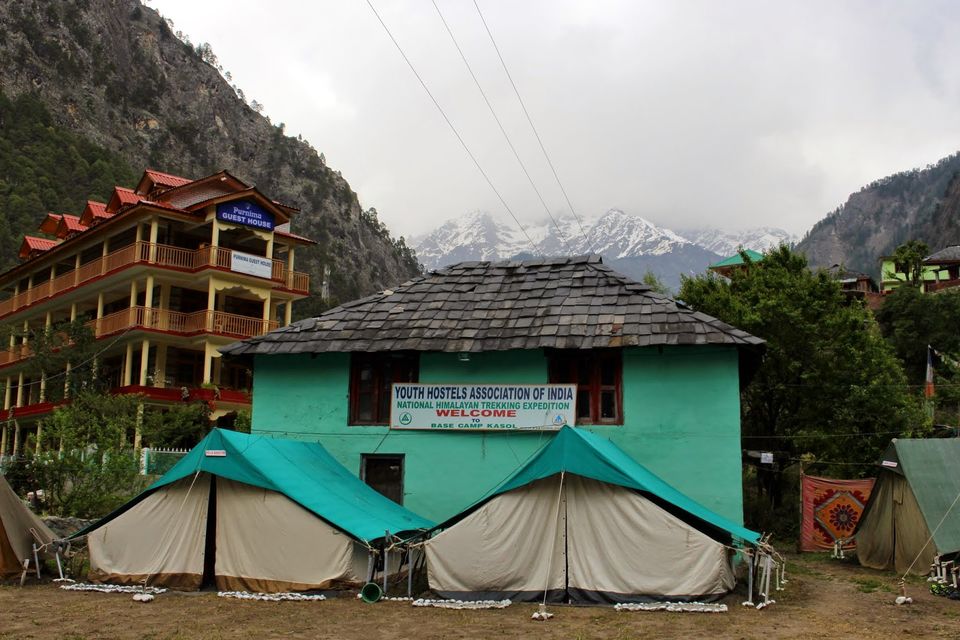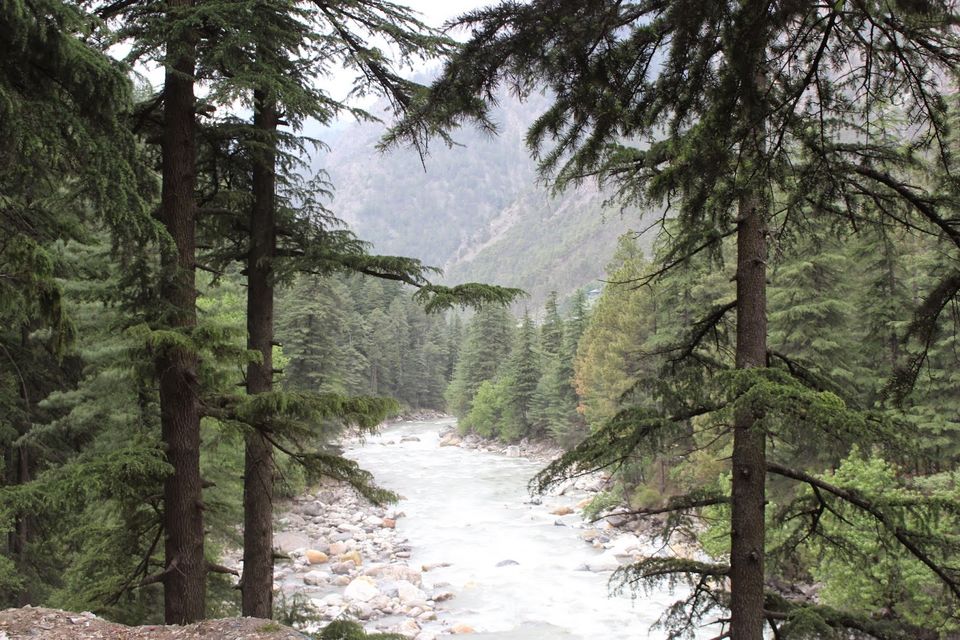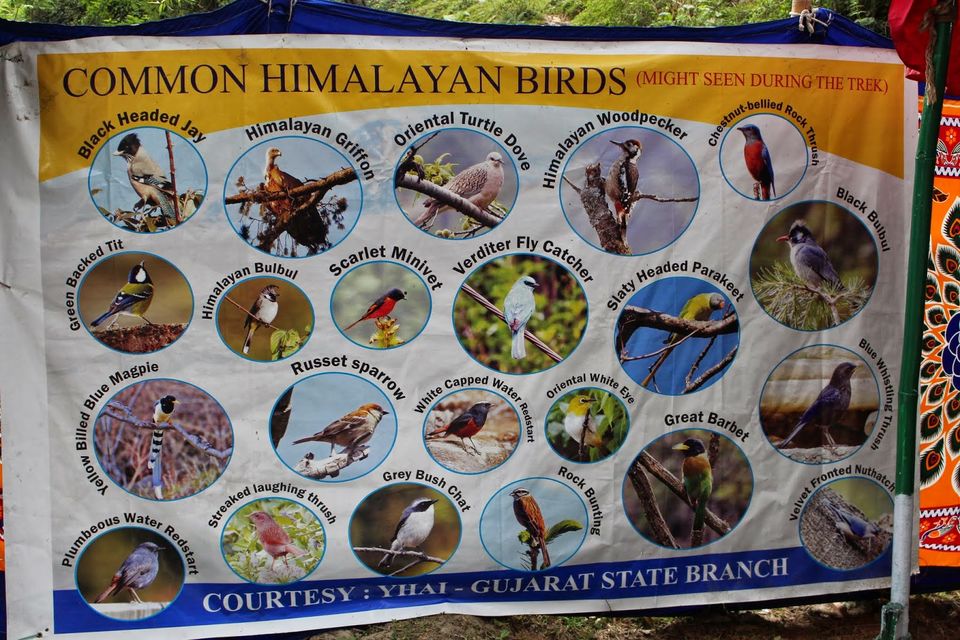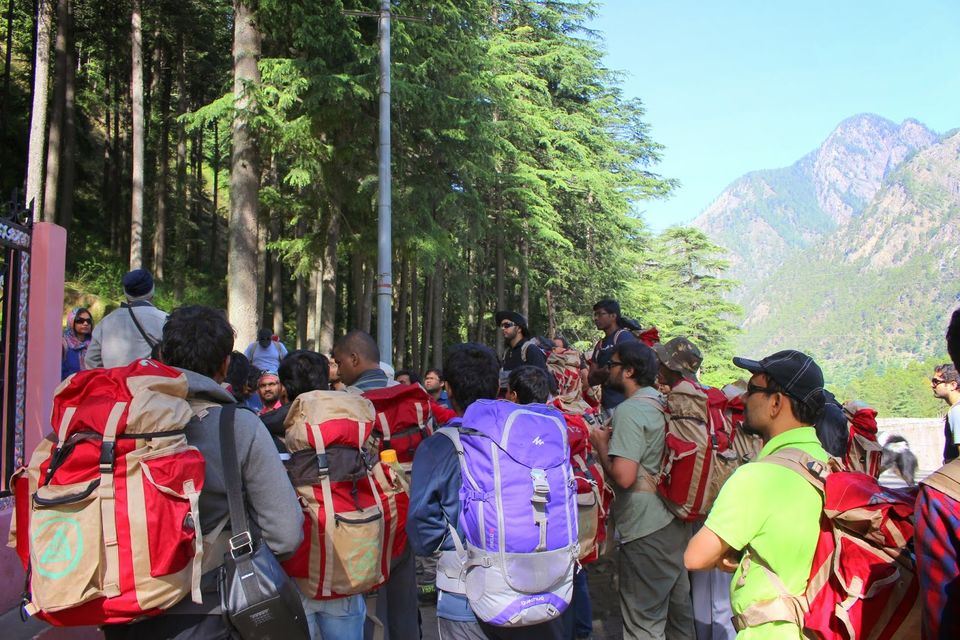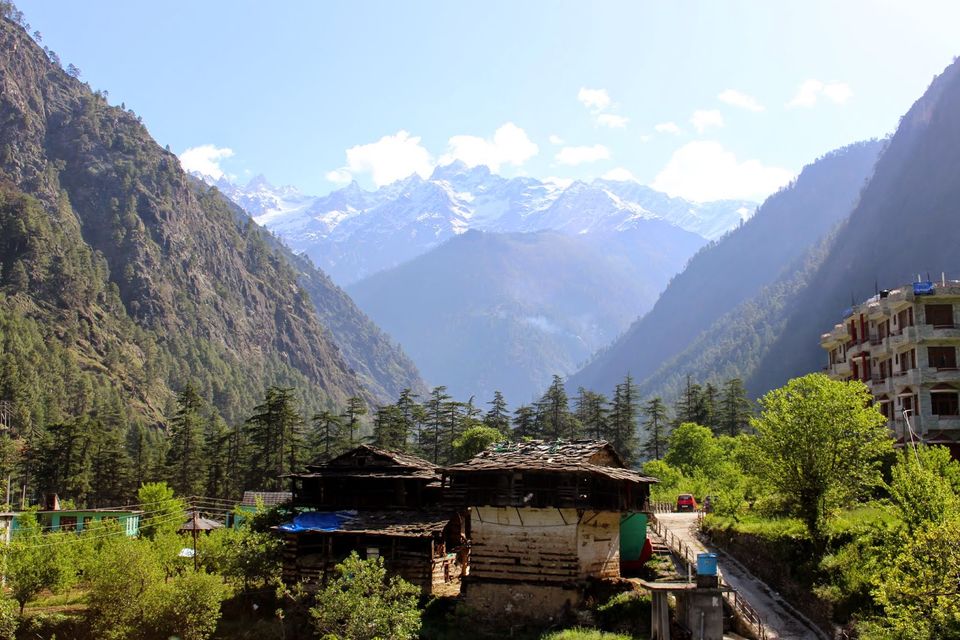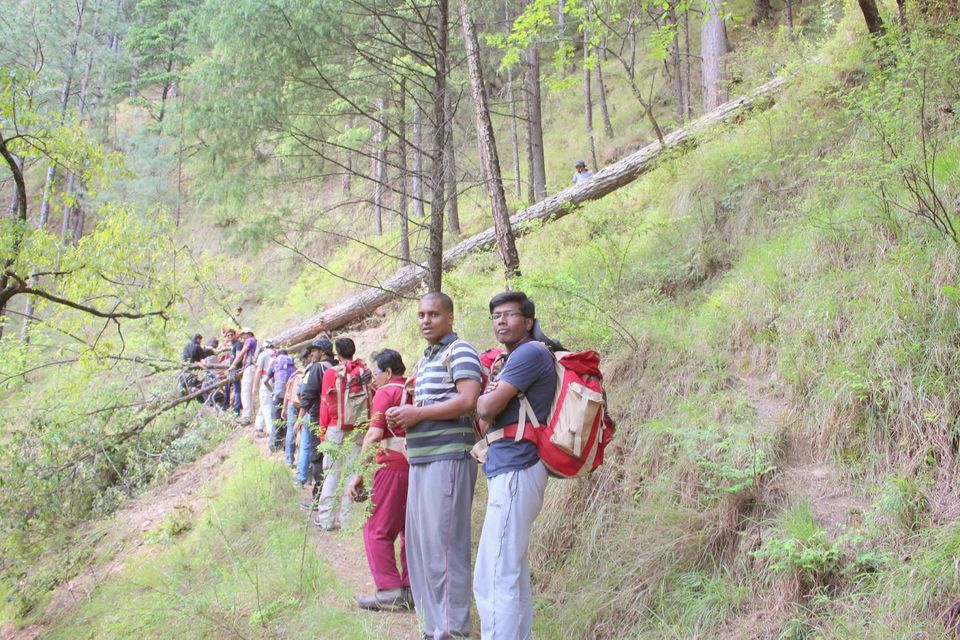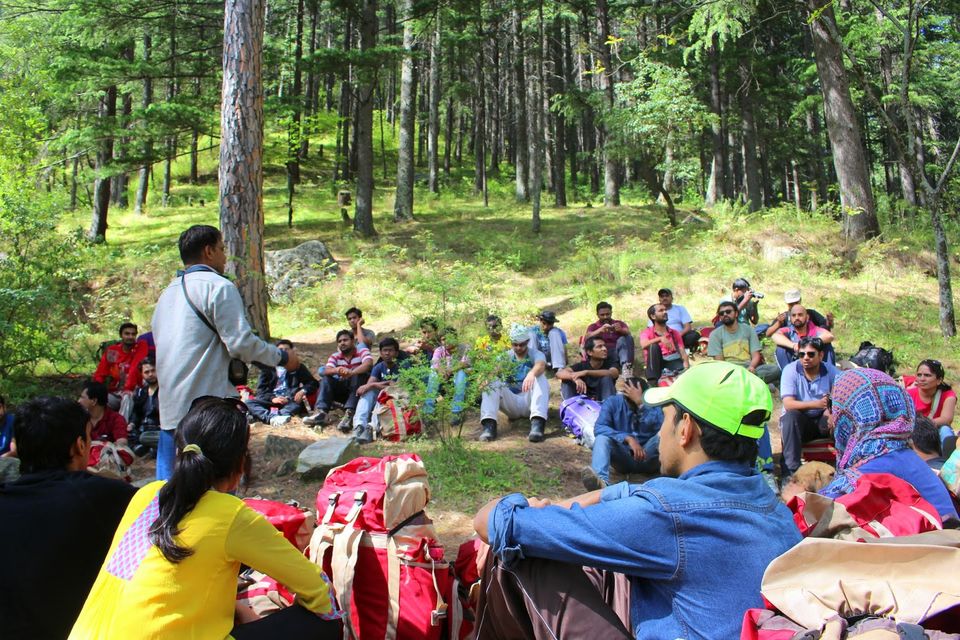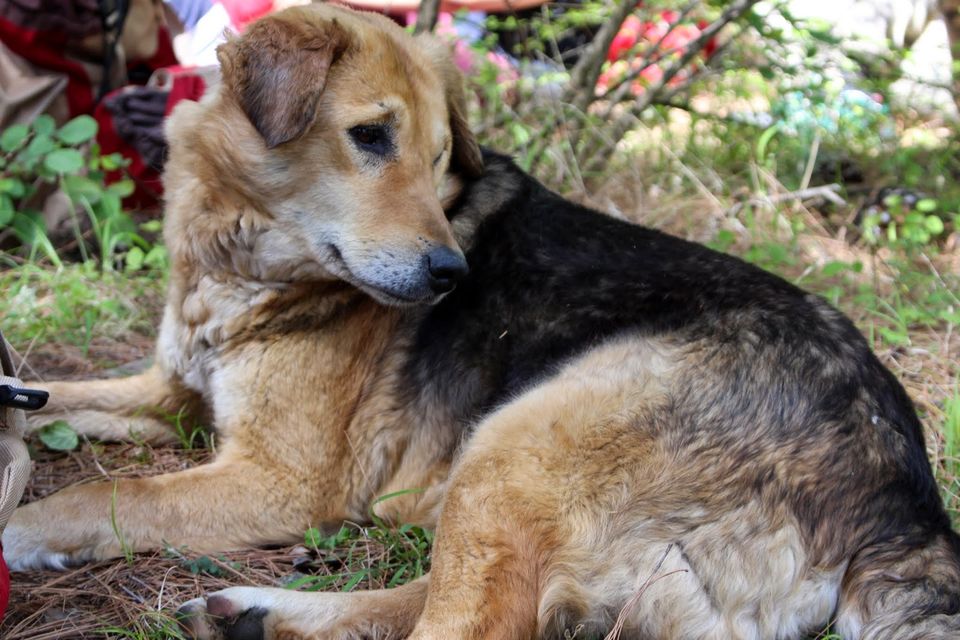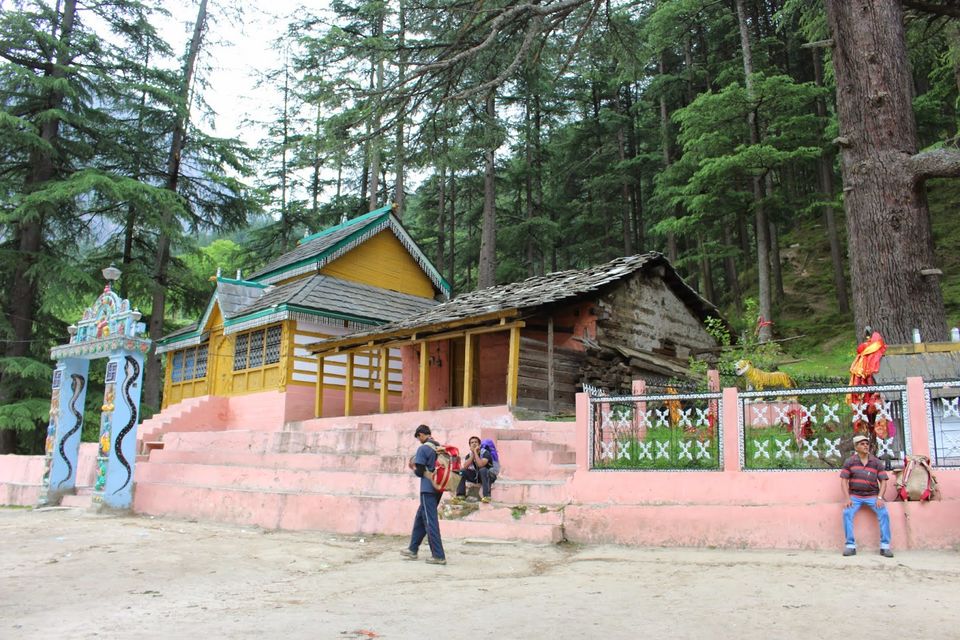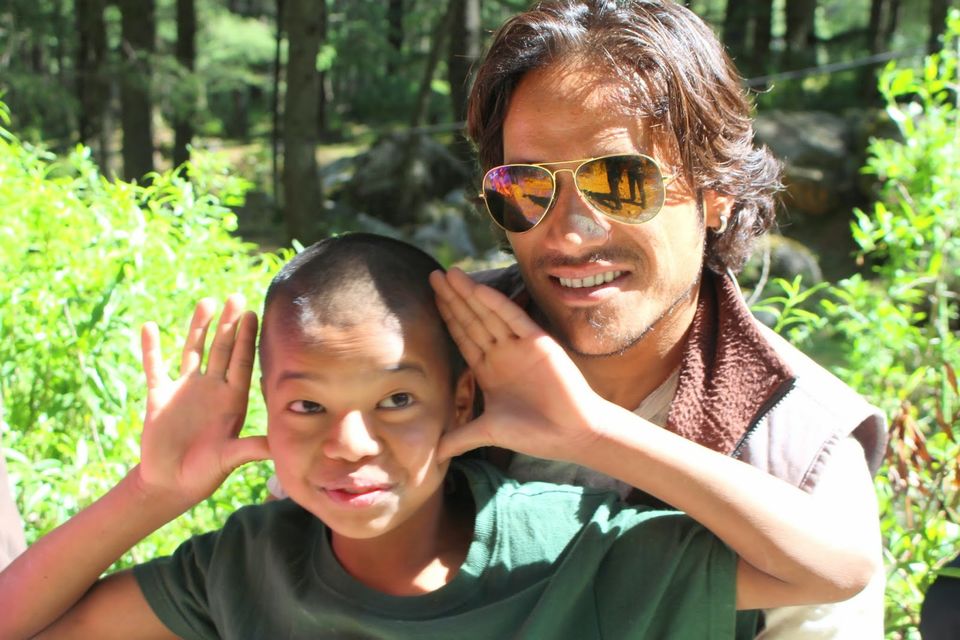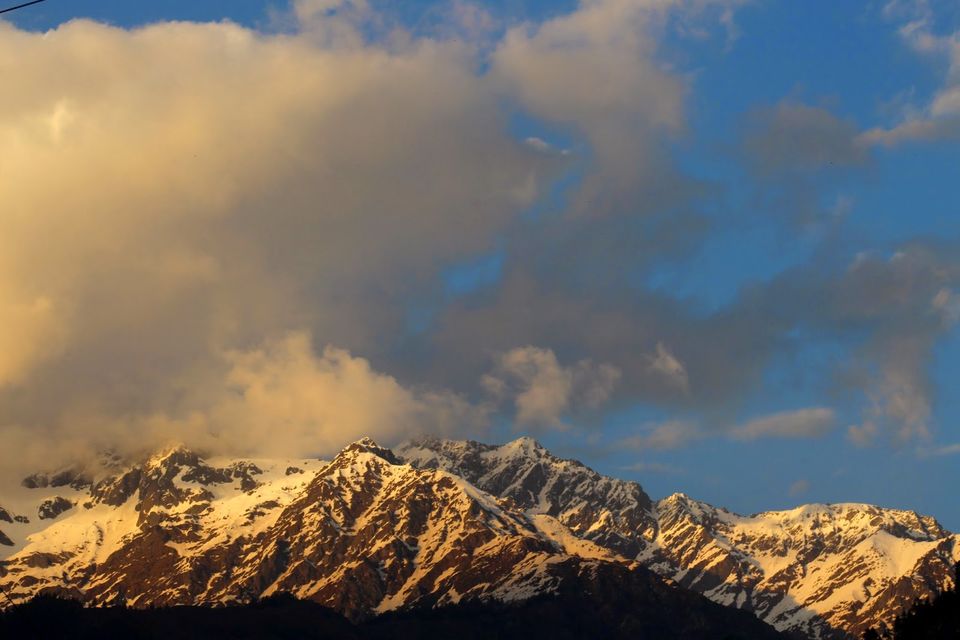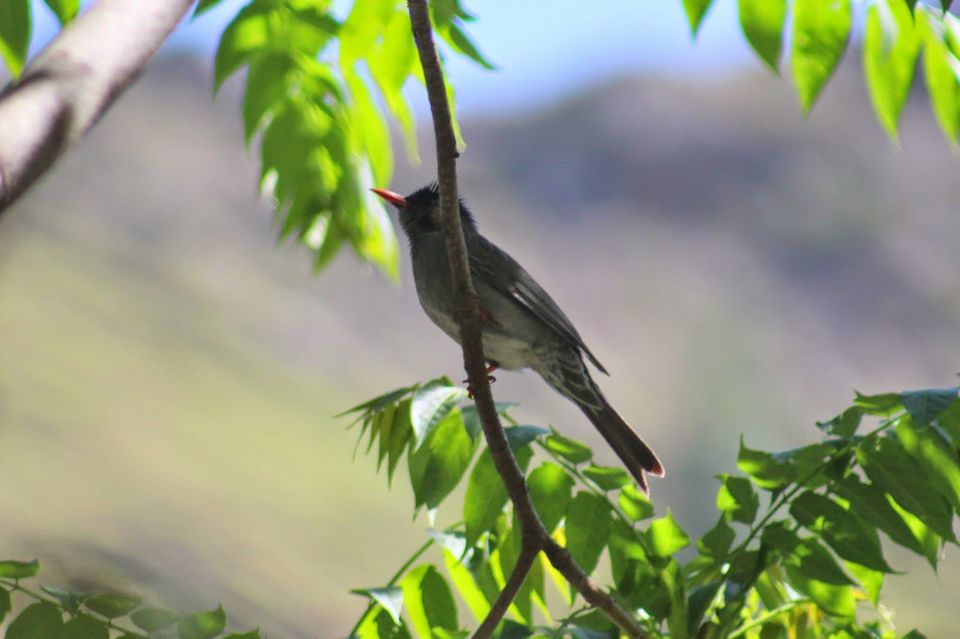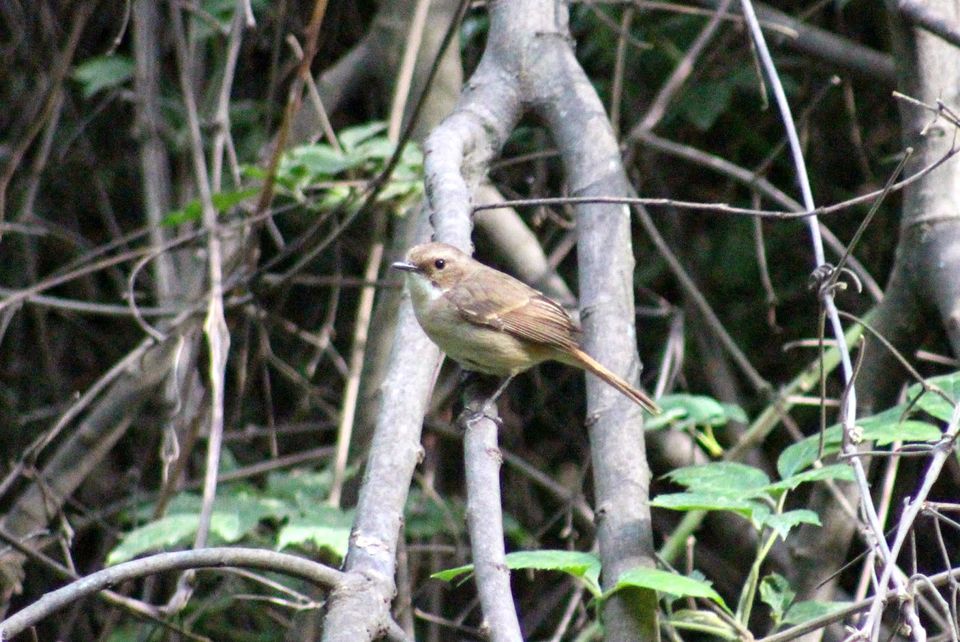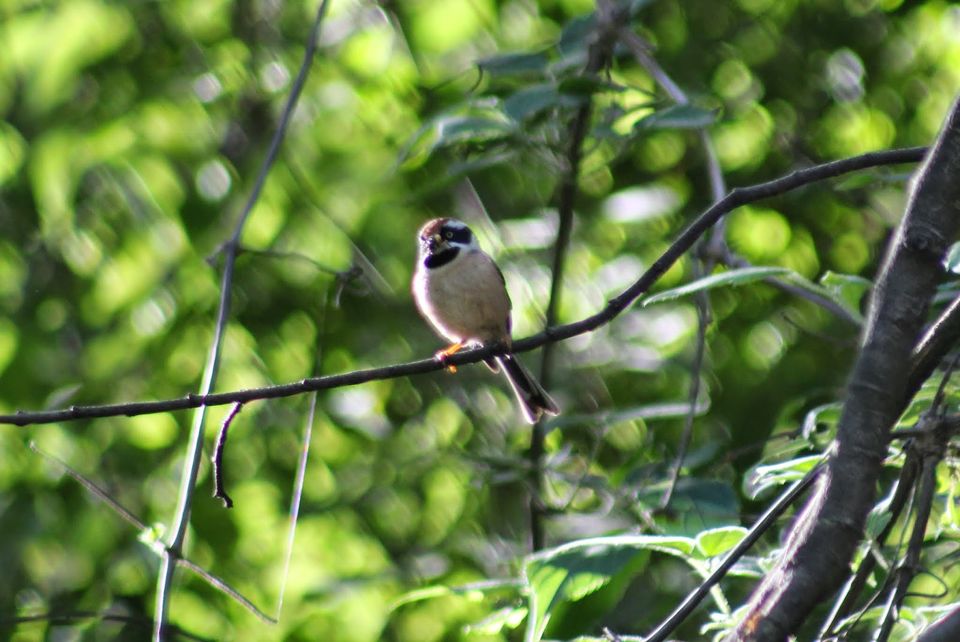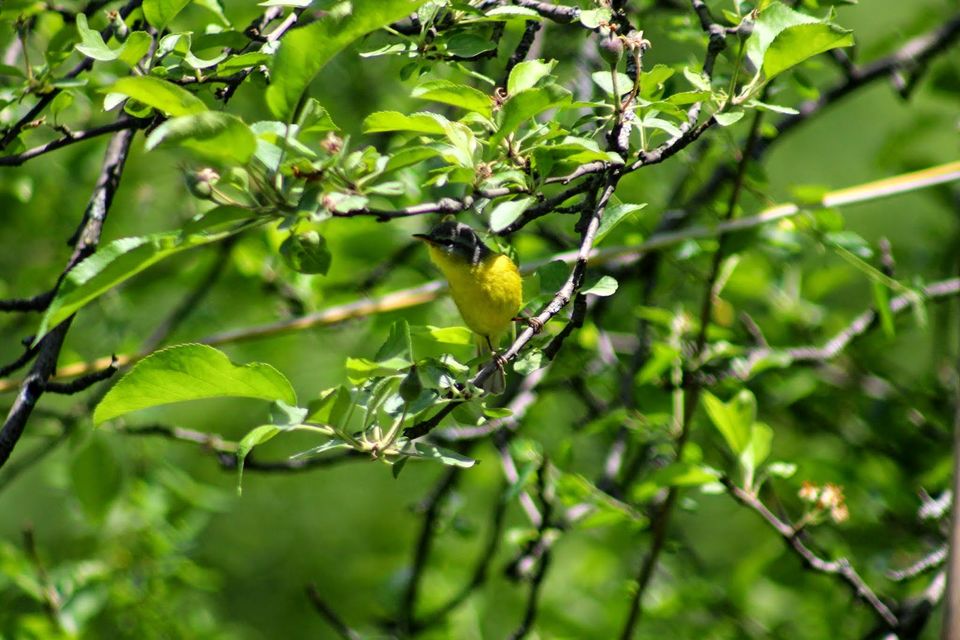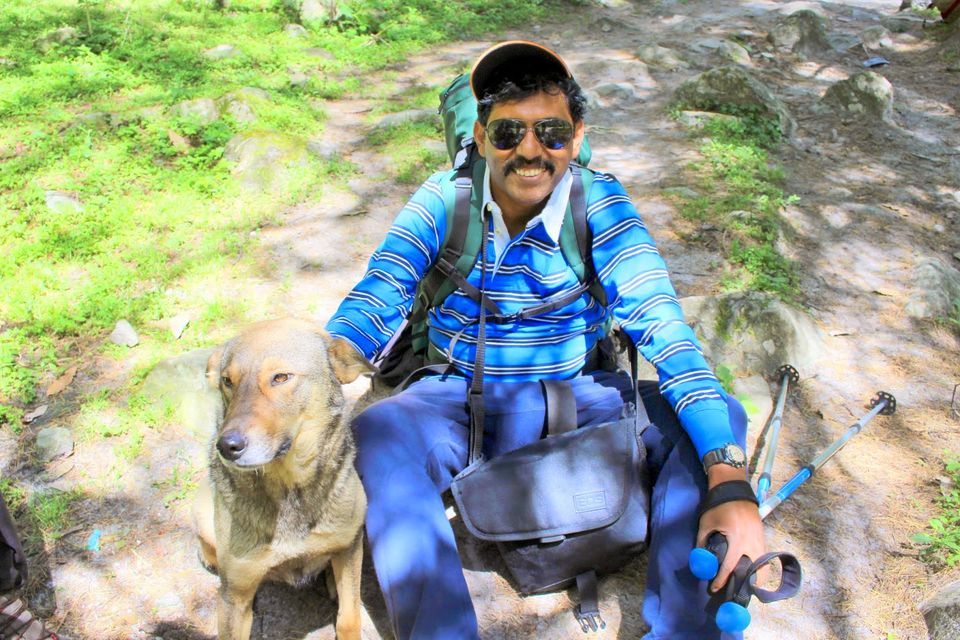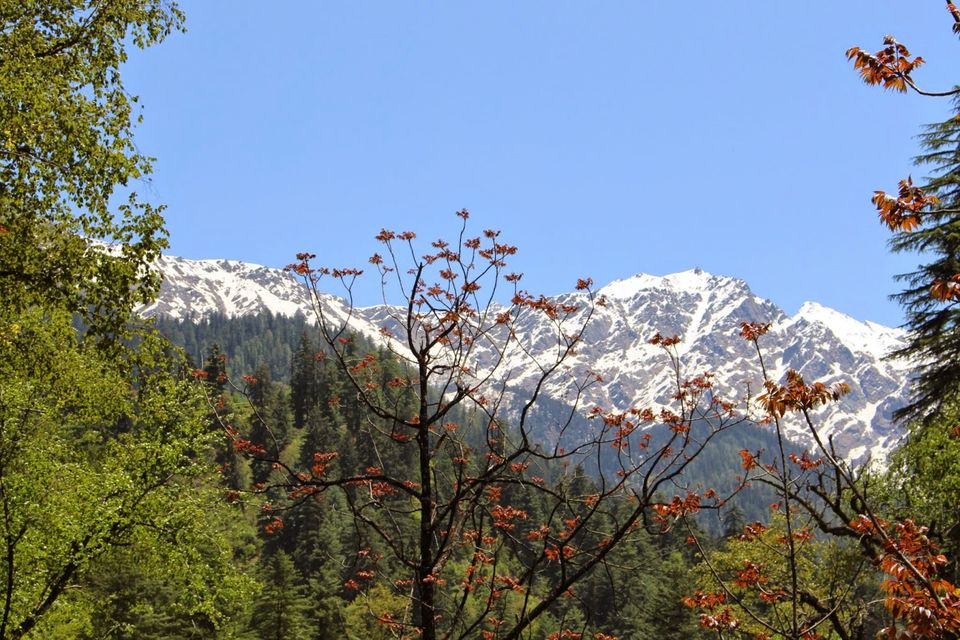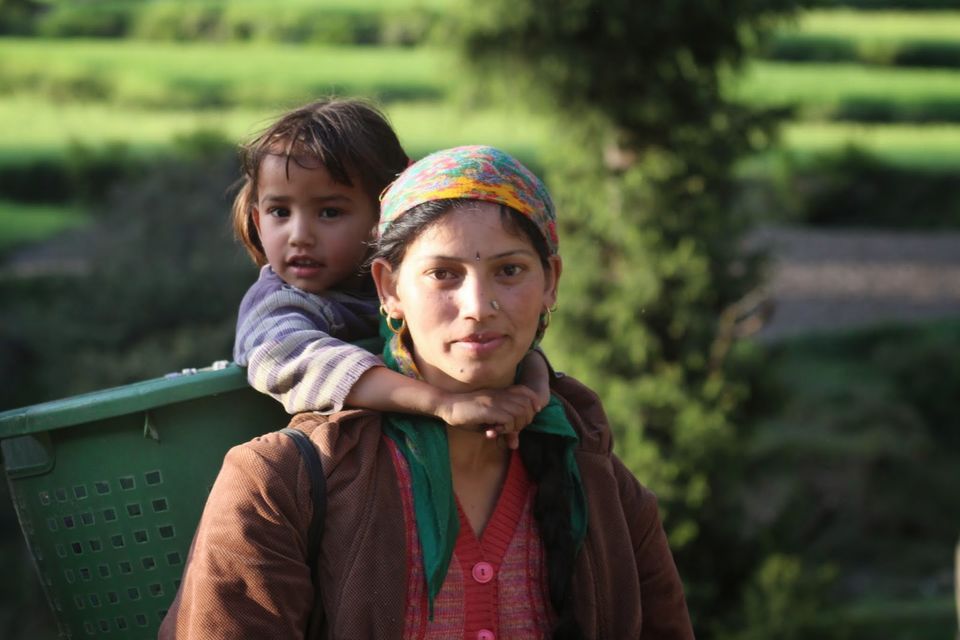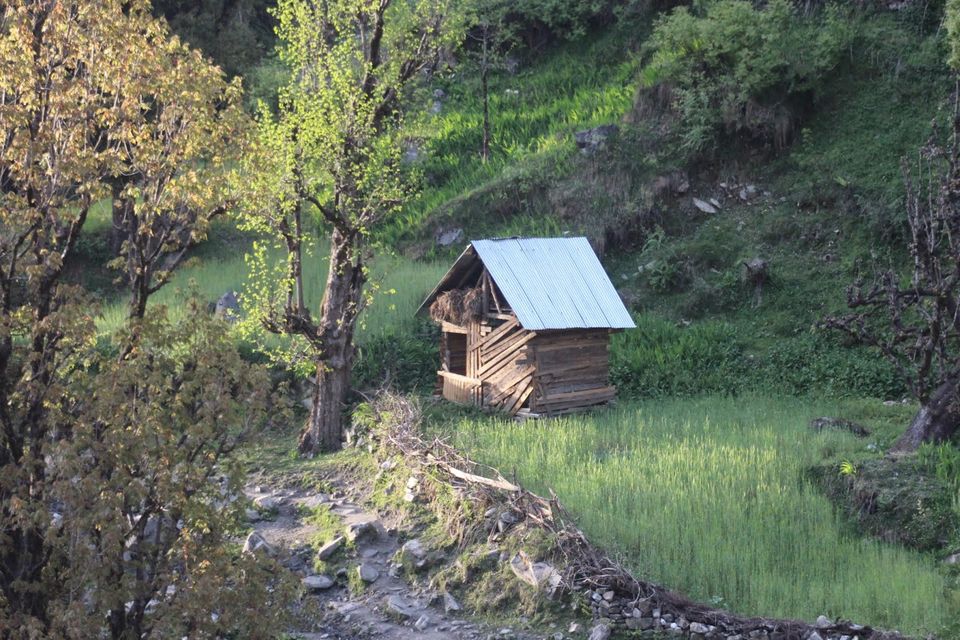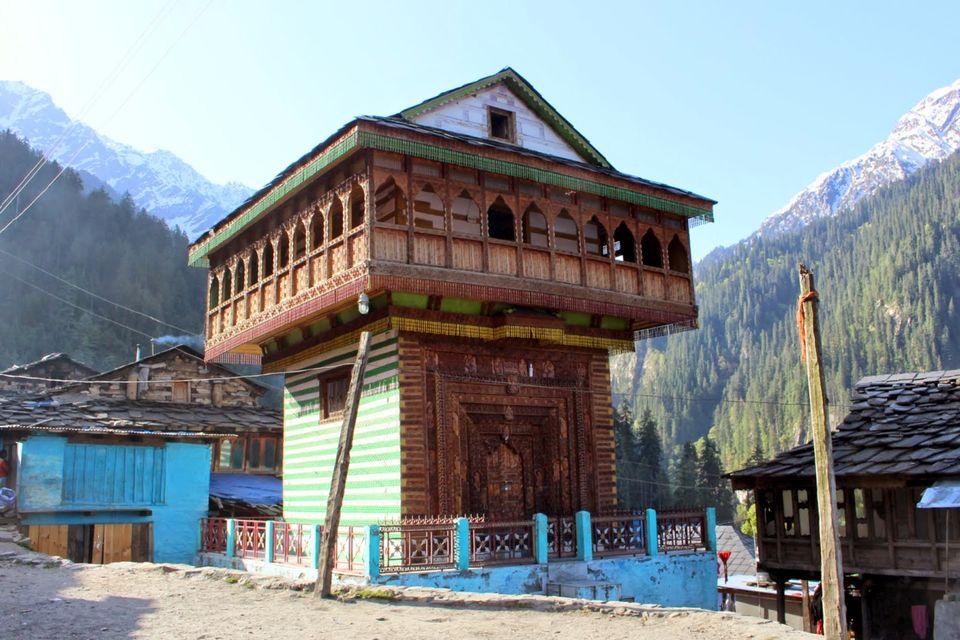 My trekking life started pretty late. The first serious trek to Kodachadri was when I was 42. Ever since, the bug has bitten me and I feel uneasy if I am not on the hills at regular intervals :-). Thanks to different friends groups, we could explore many terrains in the past few years. The Sar Pass trek was planned during last year's Sandakphu visit. We were waiting for the dates to be announced and we did not waste any time, and booked online for the first day. Next thing was to book air tickets. I looked at flight to Kulu and back, but it was expensive. Devaraja sir suggested going via Chandigarh. He had already booked. We (Giri, Manohar and I) also booked on Air Asia flight from Bangalore to Chandigarh on 30th April 2015 and back from Chandigarh on 12th May. We got a good price (~ 10k for round trip).
For those who are not familiar, Sar pass is a frozen lake (Sar) in the middle of Himalayas in the Parvati Valley of Kulu district, Himachal Pradesh. YHAI has been conducting trek to this place for the past 25 years. This is considered to be a very beautiful, but physically and mentally challenging trek. The trek happens in the month of May-June, and I am told this year they had ~ 2500 people registered (> 50 people every day for ~ 45 days). Depending on the volatile weather conditions, sometimes people face increased difficulties, and sometimes the trek gets canceled. The trek is for six days and the complexity increases each day.
We had a list of "must carry" things that increased in size each day. The most important was a pair of suitable shoes. I visited Decathlon shop on Mysore road a weekend before departure and bought  a pair of Forclaz 500 that proved to be very useful during the trek.
Just as we were preparing, there was this devastating earth quake in Nepal and north eastern India that made many people think that we were taking unnecessary risk. We knew that Himachal was not affected. We also called YHAI Delhi to find out of there is any change in the plan. There was none. But the peer pressure took better off Manohar and he cancelled the trip. It was Giri and I now. On the day of travel, there was Bharat bundh and we were not sure of getting transport. I found a driver to drive me to the airport and picked up Giri on the way. We had the breakfast at Malgudi at the airport. The Air Asia flight was good. We met Devaraja and his family on board.
We had booked a taxi from Chandigarh to Manikaran. We called him once we came out. It was an Indigo, a bit big for two of us. The driver Sukhvinder was good. We had lunch at Nukkad restaurant in the city. The food was good. The journey started around 2 pm. While the road was scenic, it was winding and dusty due to the work happening in most places. There was too much lorry traffic on the road. We stopped at one place for tea and near a resort for dinner as it was already late. We reached Manikaran at 2am in the morning. We had to try hard to awaken the person at Hotel Shivalik to give us a room. It was pat 2.30 am by the time we went to bed.
1 May 2015: 
We visited the Gurudwara at Manikaran (Manikaran Sahib). Taking bath in the hot water spring was a wonderful experience. After the bath we ate delicious Prasad at the langar and went back to the hotel. At noon, we checked out and caught a bus for Kasol. The bus stopped in from of the base camp.  We went to the registration desk. The camp leader Ms Runu was pleasant. We were asked to occupy tent number 6 that already had 10 people. We went there and pleasantly surprised to see that the whole team was from Bangalore, they were all friends and 8 of them were from the same workplace. The tent mates were very accommodative and we could connect instantly. The tent mates were Ajay, Ganesh, Pratap, Bharath, Mallikarjun, Vinay, Varadarajan, Guru, Praveen and Sankar. Pratap had been there last year, but could not complete the trek due to bad weather.  
The base camp in Kasol is ideally located. Behind is a nice scene of Pin Parvati, one side is the Parvati river and the other side is the road. There is some permanent structure, but accommodation is mostly in tents. There were 12 large tents for the participants, and few for the office bearers. The toilets were permanent structures and were decent. There was also a place for mobile charging, that was in huge demand. The food is simple and nice. Normally rotis, rice, dal, subji and salads. Evening is tea and night they serve Bournvita before bed.
There was orientation in the afternoon when the office bearers (Chairman Manoj Joshi and Field director Dorajia) of YHAI welcomed us and explained dos and don'ts. Night was what they call "camp fire" that doesn't have real fire. We were supposed to showcase our talents, but we couldn't fire J. Also squatting on the mat for a long time was difficult for some of us. The team size was 57 and a large number from Karnataka, Bangalore. We were known as SP1. Mr Joshi was quite critical of the group's lacklustre performance.
2nd May 2015 : 
At 6 in the morning we were taken to a nearby ground for exercise the trainers were good and made us to some exercises that would be helpful when we trek. We came back, had breakfast and left at 8:30 in the morning for acclimatization trek. We walked up through a reasonably jungle trail for about 1 ½ hours and settled in a place for some time and listened to the instructions of Mr Sunil, who was our camp leader. Some Litchi drink was made using the water we had carried and was distributed. As we came down, there was a school and a temple nearby. There was good number of different birds. We came down and had lunch. There were also new people from SP2 to reporting that day. That evening we explored Kasol and roamed around. Kasol is a small town popular among Western visitors, mainly from Israel. The locals depend upon the tourism for their livelihood with many restaurants thriving, serving food that suites the westerners. There are many cyber cafes and travel houses.
This evening, we certainly did well to showcase our talents by singing many different songs and playing games, but alas, Mr Joshi wasn't there to notice the change. We could also see that SP2 was good in doing mad ads. We earlier had chosen Mr Praful Pabari as our group leader, but later he pulled out and we nominated amicable Subodh Prabhu as the group leader. We also had a slogan for our group: "sabse tagde sabse nek, SP ek, SP ek", that we chanted at triumphant times. After the campfire I tried to catch some sleep, but couldn't. Also a dog came into the tent escape from the cold and slept next to me. Later the dog was with us throughout the trek.
May 3, 2015: 
Third day for us in the base camp. Once again we went to the ground for exercise at 6 am. We had Laxminarayan, who was going to teach us rock climbing and rappelling later.  At 8:30 am, we left with rucksacks for rock climbing. While Laxminarayan and his assistants climbed with ease, it was not so easy for us. I let go the climbing and did only rappelling. There was a young local boy who was climbing up and down like a monkey giving us a complex. We could also enjoy photography around this place capturing birds as it was close to the Parvati River.
That night we had SP1, SP2 and SP3 for camp fire and SP2 did a great show. There were some good singers on SP3 too. We had deposited stuff that we wouldn't carry with us and packed our rucksack and went to bed early. But just like the previous nights, sleep was not easy to come.
May 4, 2015: Kasol to Grahan, ~9 kms (6500ft to 7700ft)
The day had come. In the morning there was no exercise for us. We cleaned our tents and kept the rucksacks outside for the camp leaders to check if it was too heavy. Apparently I had to take out a couple of T-shirts and a track pant to reduce the weight. We had breakfast in the morning and packed our lunch.
Though we were ready by 8:30, we had to wait for some time as we were expecting YHAI national chairman to come for flag off. We were given a small cloth bag with candies and biscuits. We started from the base camp at 8:50 with the flagging off and there were the next three batches to see us off. There was a guide who was introduced, but we didn't see much of him till the lunch point. As such 57 was pretty large crowd and people were moving with different pace. The route was through the town and the place where we had gone for the rock climbing. This was a typical jungle trail, with some of the stretches on narrow ridges. There were also many trees fallen on the way. The trail was green and there were bridges to cross the river and streams on the way.  This stretch was not difficult, and we enjoyed the scenery all along. Materials for us were sent to the next camp by horses/donkeys. Some local ladies were also carrying things to be taken to the upper camps. There were sheep and cattle grazing, red rhododendrons in full bloom. We reached a place where it was written as YHAI lunch point and had a tent, but were told that the lunch point is ahead. By 12:45 pm, we settled in a place for lunch and many dozed off after lunch due to sheer tiredness.  We started walking again by 2 pm and reached a place, where Pushpa, an old lady was selling lemon juice and butter milk. Praveen and I savored both and went ahead. As we went further, we came to Grahan village and many children were looking forward to candies here. We gave some of them candies and biscuits. As we were entering the camp, Praveen and Guru were missing and later we came to know that they had gone into the village and met a very interesting Thakur who explained them a lot about local culture.
By 4 pm we were at the camp site and were welcomed by the camp leader Sunil. There were also two other camp leaders who were going to go further before us. We got hot soup as welcome drink. Grahan was the only camp that was adjacent to a village. The village (I wonder how they named it as eclipse!) has interesting population and a couple of nice temples. Many of us were raring to go into the village, but the camp leader was adamant that he wouldn't let us go. Pratap had a photo of couple of local kids that he had taken on his last trip that he wanted to hand over, and asked permission. Mr Sunil let some people go and some others just escaped. Later Mr Sunil took apology letters from those who went. I felt that all this was weird. Praveen tried to convince him, but it didn't help much. Some of us had Momos in the small shop next to the camp. The food was served at 6.30pm as it started getting dark early and the camp had no power. There was campfire later, which was dominated by sermons about do's and don'ts. I sat for some time and then went to bed while most of the tent mates were already asleep. 
We were told that as the next camp is not very far, we can leave a bit late, and visit the village in the morning.
May 5, 2015: Grahan to Padri, ~9 kms (7700ft to 9300ft)
Next day we got up early as usual. The camp site was very beautiful. After breakfast, we packed our rucksacks, kept it out, cleaned the tents and left to see the village. I was keen to meet the Thakur with Praveen. We went into the village. I had carried some candies not to disappoint the kids. We met the Thakur and he was happy to see us. As he had promised Praveen, he had collected the medicinal plants, herbs and unique food items (he had 13 varieties of Rajma out of possible 22) to show us. Thakur was quite an impressive person with good knowledge about the world and a deep concern for the local people and heritage. His house also had a hand loom for weaving tapestry. We came back to the camp and left for Padri at 10:45 am. A guide was introduced in the beginning, but we didn't see him anywhere throughout. It seemed later that the route he took us through was different from the generally used one. The route, while was very picturesque, was a bit tricky with streams and ridges to cross. It was also quite sunny. After about an hour, Praveen slipped and went down quite below, near the river, while were looking helplessly, the guide who was supposed to come with us from Padri to Minthatch (Suresh) came to his rescue. Suresh went down easily and pulled Praveen up, but the later slipped again to reach the bottom. Suresh went down once again, removed and passed Pravin's rucksack and brought him up from a different point. Fortunately there was not much injury on Praveen, but he was certainly upset.  
We moved forward and came to a major waterfall next to a huge rock that liked like a face. Moving forward, there was an amazingly big waterfall. We spent some time there and also had our packed lunch. When we moved ahead, we met a mother daughter pair selling fruity and other things. We were stunned at their beauty, maturity and innocence. Praveen wrote a poem for Reshma and read it out while we translated it. They too felt that we came through tougher, sunnier route. After crossing one more waterfall, we came to the welcome banner of YHAI at 4.15 pm and in the next few minutes we were at the camp. The Padri camp site is beautiful with the tents pitched in a meadow next to a creek. There is a waterfall nearby and the place is surrounded by icy mountains. Camp Leader Chandrashekhar was amicable. We roamed around for some time after the count was over and enjoyed the breathtaking views around. There was hot water sold at 50 Rs per bucket. Once again, it was early night.
May 6, 2015: Padri to Min Thatch, ~8 kms (9300ft to 11200ft)
Next morning we left for Min Thatch at 8.30am. It was a beautiful trail with awesome waterfalls, narrow wooden bridges across the river and white/purple rhododendrons. It was quite a long trek till we reached Rata Pani, our lunch point at 2pm. It was a beautiful location, a meadow, with hills on one side and a deep valley on the other side with a stream flowing through it. Apparently, there was a time when this was a camp site for Sar Pass treks. I skipped the packed lunch and had a double omelet at the canteen that was set up there. We started walking again around 2.45 and got our first experience of trekking on snow. By 5.30pm, all of us were at Min Thatch. The camp leader here was Mahesh. Min Thatch is a spectacular site that is listed in the Incredible India initiative.
After about an hour, we witnessed beautiful sun set over the Himalayas. Some of us tried an omelet at the shop nearby the site. The sites below, Grahan and Padri, the lunch point at Rata Pani and the higher site of Nagaru were all visible from Min Thatch.
May 7, 2015: Min Thatch to Nagaru, ~10 kms (11200ft to 12500ft) 
We left Min Thatch at 10 am the next morning and in about an hour's time, came to a place with lot of snow. Please spent time playing in the snow. We reached the lunch point around 1 pm. This was a bit of a trail like place, with one shop selling juices, Maggi and Omelet ( this was just before Maggi ran into problems).  I ate omelet once again. We reached Nagaru around 3.30 pm.
Nagaru camp site is very beautiful there was snow right in front of the tents and a cliff just behind. There is a place for Nagaru Devata, the local deity. We witnessed beautiful sunset and also saw Griffons flying around. The clouds all around were in different interesting shapes. As ours was the first day there, the toilets were not yet built there and a deep pit in the ice at a distance had to be used.  The Camp leader Mr Mitra was very amicable. Pratap recalled his experiences from last year when they returned from Nagaru due to bad weather. He showed us some pictures of the horror they went through. We were lucky that so far the weather was great. We retired early that day as we had to get up at 3 am for the next trek.
May 8, 2015: Nagaru to Biskeri Thatch via Sar Pass, ~14 kms (12500ft to 11000ft via 13800ft)
The day started early at 3 am. We were all excited. We had breakfast around 4 am. There was no packed lunch. We started at 4:30 am. There were four guides. Two of them were busy carving steps on the slopes of ice as it was the first day. We were asked to put firm steps with the heel. The Folcraz 500 was really coming to good use. What I missed was a ski mask for the face and I could feel that my nostrils were burning.
It was the longest walk in snow for many of us. In many places, we were walking across a slope and in some places ascending.. We reached Sar Pass by 8 am. It was an amazing view of a desert of snow, surrounded by the Himalayan peaks. The guide explained the different peaks around. One can see the Pin Parvati pass and Chandrakani Passes also from here. ( A video of the guide explaining different points around Sar Pass can be seen in this video. Courtesy Ajay: https://vid.me/LZMW ). All of us were ecstatic with what we could experience. We stayed there for some time, and ate the packed biscuits and chikkis (groundnut mithayi) as there was no packed lunch that day. We also took lot of pictures, group photos there. We also shouted our slogan enthusiastically.
Around 9:30 am, we started walking ahead for Biskeri Thatch. It was snow walking throughout across the slopes where we had to be careful. The sun was shining bright, and there was ring of rainbow around him. The sight all around was scintillating. We saw some kind of land slide where bigger ice rocks were fallen and I tried taking a picture and slipped. Though it was not too risky, after recovering with help of Ajay, I decided not to take more risk and walked more carefully putting my camera into the rucksack. Around noon we were still walking, many times climbing quite steep slopes. The approach to the first slide was a steep climb followed by walking on a narrow ridge with both sides quite deep down.
In some time we were all lined up closely on the ridge as it took time for people ahead to get prepared for the slide and get into the act. Seeing people tumble, lose their water bottles, caps etc., sent chills into the spines of some of the trekkers who were waiting for their turn. My turn came after some time and I am not sure I followed the instructions well. However, in about 10 minutes I was down as the slide was not too long. The cap flew off half way. At the bottom, we saw Mrs Laithamma, Devaraja Sirs's wife having a cold shock. She was the first one to descend. People helped her regain her confidence. We also saw that Vanshri, the medico from Surat, had sprained her arm and was walking with difficulty. We walked further, and came to the second slide that was much longer. Some of us were doing a double ride and triple ride taking those who were not so comfortable along. By the time we finished the second slide, it started raining hail stones. The third was the longest slide and I think I learnt the trick of sliding smoothly controlling the speed at will. On the way there was a guide who asked me to avoid a fallen tree. I did that and glided ahead without realizing that I had passed the point to stop. I saw Guru trapped in a hole there. He managed to come out of it and we walked back to find the camp site. It was raining all along and in spite of the poncho, we were wet all over. It was five by the time we reaching the camp negotiating our way on the snow that was covered over a running river.
It was more than 12 hours since we had started the trek, we were tired and hungry. We did not have enough time to appreciate the beauty of Biskeri Thatch. The camp leader there was Hemant Rao, not a regular, but was office bearer at YHAI, who was filling in as the camp leader. We had dinner and slept early. We were searching for dry cloths in our rucksack.  While we were high with Sar Pass experience, we also felt that this could have been managed well provided the group size was smaller and the number of guides more. Praveen was visibly upset at the way people were pushed into the slides, and was going to take some action.
May 9, 2015: Biskeri Thatch to Bandak Thatch, ~12 kms (11000ft to 8000ft)
Next morning we woke up early and saw that it was bright. Like the other camps, Biskeri Thatch was also very beautiful with snow behind us and lush green meadow in front. It also had many rhododendrons. As it was sunny in the morning, all of us dried our wet clothes and shoes in the open and it was looking like a dhobhi ghat :-)
After the count we left for the next camp at 10 am. The trail was stunning with many wild flowers on the way. We crossed a beautiful waterfall and had to rappel down at a point around 12.30 pm.  We then arrived at the lunch point. I ate gojju avalakki (a beaten rice preparation) offered by Varada and passed the packed lunch to others. After walking through very picturesque trails, we reached Bhandak Thatch camp at 4 pm.  This is one of the best camp sites with a large flat meadow to hold the tents and cows grazing nearby. The site is surrounded by the Himalayas and the sight was divine where the moonlight fell on the valley between the snow clad peaks. The number of tents was less here and each tent had to hold 14 people. We welcomed Praful Pabari and Sangram Suryavanshi into our tent. The camp leader here was Mr Rajendra, once again from the YHAI office. We spent lot of time out in the camp and enjoyed the view.
May 10, 2015: Bandak Thatch to Barshani, ~10 kms (8000ft to 6600ft)
Next morning we left at 8 am after the breakfast. The trail was beautiful, once again crossing streams and creeks. Soon we were into a village called Tulga. There was a temple being built and a couple of artists were working on a wooden door carving.
The kids here were also expecting candies and fortunately we had some to spare. We came to Tosh around 10:30am. Here there was Barshani dam being built on Parvati River. We reached Barshani around 11:10am and soon got a Tempo Traveler to drop us to Manikaran at 100 Rs per head charge. Once again we were at Manikaran sahib to experience the hot water spring (though this time we preferred a cold shower J ) and lunch at the Langar. We caught a bus to Kasol and arrived at the base camp at 3 pm. The curious glances of the later batches were waiting to hear our story. By then Praveen had approached the local police complaining that YHAI is not taking enough safety measures for the trek. The police came to inquire, and some of us gave our statements.  Though nothing serious happened, The YHAI officers were taken aback by this action. Giri and I visited Kasol town and got our foot massaged by two guys who did a fair job for Rs 200 each. When we came back, Police was there again and we had a meeting with them. They warned the officials and instructed to take more precautions. The field director explained that they have already increased the number of guides from Nagaru. Praveen was satisfied with the Police action and left for Kulu with his waiting friends.
That evening during the Camp Fire, Chaitanya and Vikas Pethiya (VP) spoke about the experiences of SP1. We were given the certificates of successful completion of Sar Pass trek. There was special dinner arranged, but we were told that the celebrations of the first batch returning were dampened by the events that took place during the day. In the written feedback, we suggested that the number of participants per day to be restricted, there should be more guides and some first aid facility to be there. There were additional tents now to accommodate the increased number. Giri and I slept in an almost empty tent.
May 11, 2015: Return from Kasol
Chaitanya, Ajit and Srihari wanted to go to Manali. We joined them the next morning till Kulu. We ate some sweets at Kulu and caught a bus for Chandigarh. We reached in the night and took an auto rickshaw to a nearby hotel. We had to go far away for finding a decent place for dinner. Next morning we visited Darbara uncle and had breakfast at their place. He came with us to the hotel and then dropped us to the airport. We had a good flight back to Bangalore.
The Sar Pass trek will remain green in my memory forever. While it is a test of one physical and mental fitness, it also offers an experience of a life time. For me, it was being with nature like never before. We also made many new friends. I thank YHAI for providing such a golden opportunity for youngsters to visit otherwise hard to reach places in India. Thanks to the wonderful SP1 group and to my tent mates.
This travelogue was first published by My Treks .