If you're an enthusiastic traveller, I am sure you must have travelled to Shimla not just once, but many times over. So what do you do when you're looking for a weekend getaway in the Himalayas but don't want to opt for the overrated Shimla? I've got a suggestion that is much more pristine and yet, as approachable as Shimla – Rohru.
Why You Should Visit Rohru:
Rohru is a tiny hamlet located only 110km away from Shimla. Situated on the banks of Pabbar River, the village forms a part of Pabbar Valley. The clear waters of the river are home to abundant trout and thus, is an ideal spot for fishing enthusiasts. Another attraction of Rohru are its verdant apple orchards. If you're visiting around July-August, you'll witness fields bursting with apple blossoms. If you head to Rohru in late September, prepare to gorge on juicy apples fresh off the trees! The boundless, unadulterated natural beauty of the small town is the ideal way to rejuvenate. 
Where to Stay:
Located right by the river is a gorgeous homestay called Tethys by the River. The homestay offers cozy rooms that reflect the rustic nature and beauty of the mountains. At the same time, each room is equipped with state of the art, modern facilities that will ensure that you have a luxurious experience at the property. You can enjoy barbecue nights, bonfires and fishing in and around the homestay.
Cost with Breakfast:
A room here will cost you ₹4000 onwards
Things to Do in Rohru:
Apart from soaking in the beauty of Rohru and fishing by its river bank, here are a few things you can do:
Drive to Chanshal Pass: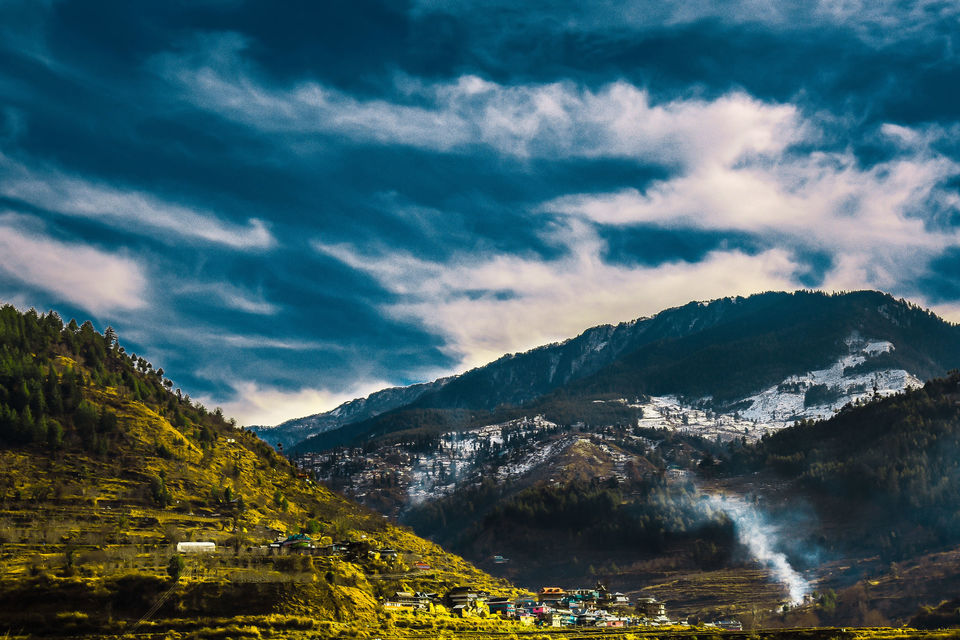 Chanshal Pass, located on the highest peak of Shimla is situated only 48km from Rohru. The road from Rohru to the pass is extremely challenging, so if you're an adventure seeker, this is one activity that you must undertake. The journey will take you through smaller, picturesque villages of Chirgaon and Laro and then to Chanshal top. Once at the top, enjoy enthralling views of Pabbar Valley. You will then descend to Dodra and Kwar, and head back to Rohru. 
Trek to Saru Lake:
This is a beginner's trek that will take you to a crystal clear lake tucked within the grasslands of the valley. This trek begins at Chanshal Top, from where the lake lies 8km away. This trek will take you about 3-4 hours to complete. 
Visit Nearby Towns of Himachal: 
If you're in Rohru for some time, you can drive around to places like Narkanda (24km), Solan (54km), Jalori Pass (47km) and Tiger Falls (56km).
How to Get There:
Train: Nearest railway station to Rohru is in Shimla, located only 57km away. This journey will take you 3 hours to complete; you can hire easily available cabs or take a bus ride to Rohru.
Air: The closest airport to Rohru is Kullu Airport, which is located 191km away. This journey will take you about 7 hours to complete. From the airport, you can hire a cab or take a bus to Rohru.
Road: Once at Shimla, this is the route you will follow for Rohru: Shimla –Mashibra – Kufri – Sundli –Hakoti – Rohru.
With the snowfall season at its peak, Rohru is the perfect place to enjoy the winter season away from overwhelming crowds. So when are you visiting?
If you're a travel enthusiast, you too can share travel itineraries and your experiences of the places you have visited. Start writing on Tripoto!
Don't forget to subscribe to Tripoto's YouTube channel for more travel inspiration.