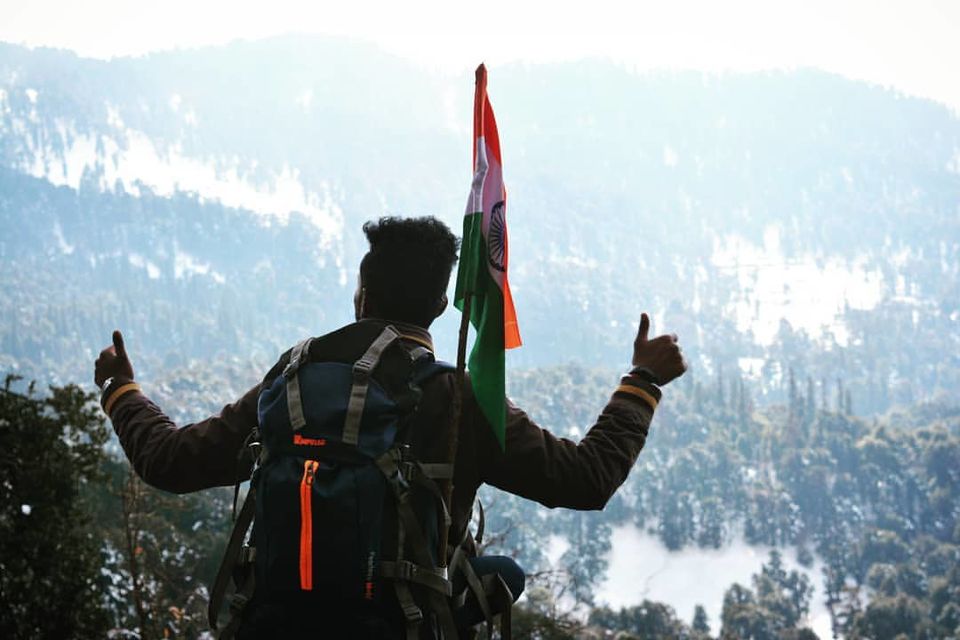 It is popularly known as ' Mini Switzerland ' located in Uttarakhand state, India.
Chopta is a small region of meadows and evergreen forest area which is a part of Kedarnath wildlife sanctuary and a base for trekking to Tungnath, the third temple of Panch Kedar, which lies 4 kilometres away from Chopta. Located at a distance of 1.5 kilometres (0.93 mi) from Tungnath is Chandrashila, arising to over 4,000 metres (13,000 ft).
It was shivering noon and my eyes were clearly able to witness the roads that were covered with 2ft height snow, while some part of the road was naked but slippery ice has wrapped it under their rag. It was irresistible to walk on the road. There, the cab driver dropped us by 9km before the Chopta since the tyres were already laterally slipping.
The very glimpse of Snow covered road.
Picking up my rucksack, I started moving ahead towards Chopta with my other two friends.
After covering 2Km there were two trails to Chopta one usual road but longer distance another a shortcut as suggested by a local boy. I decided to choose shortcut and try my luck. Initially, I was a bit afraid what if something awry could strike. Thankfully, I saw 4 other guys coming. Soon they also agreed to follow the same trail. Eventually, a lightning struck deep inside, something which was roaring. I resumed my trek and in another 2 hours, I reached the Chopta.
Some of the glimpse amid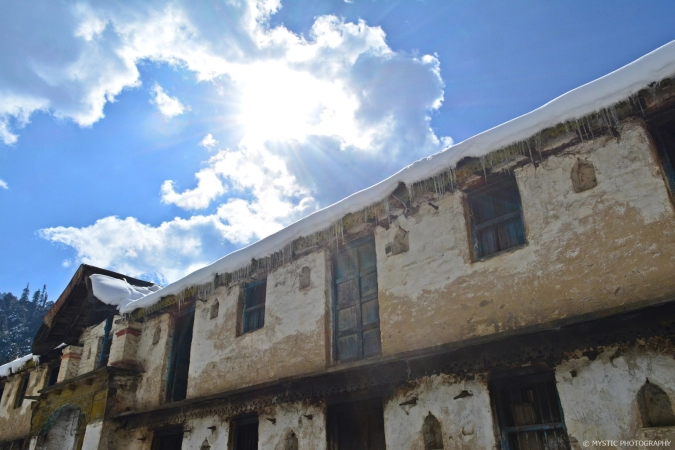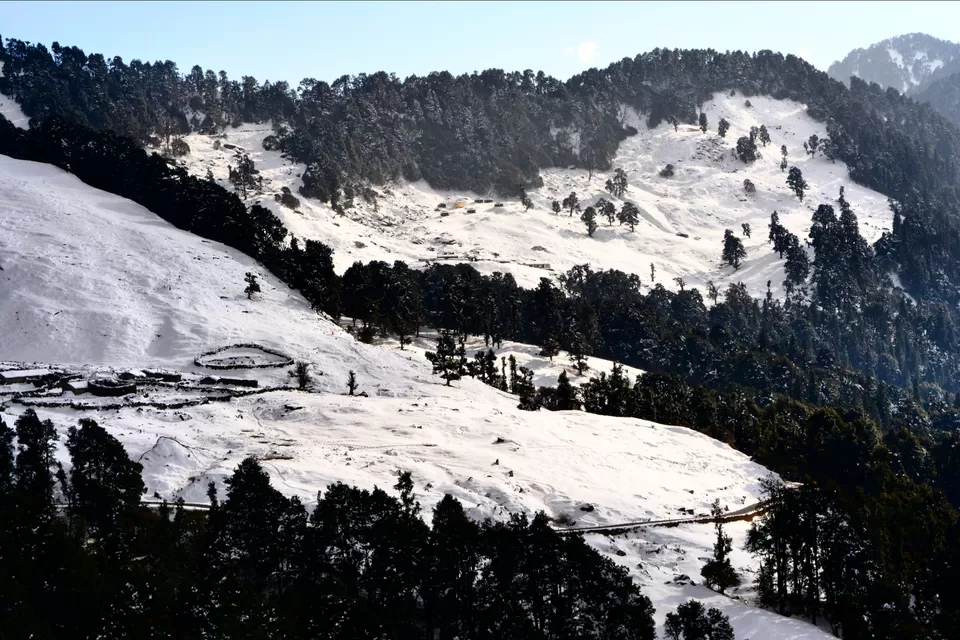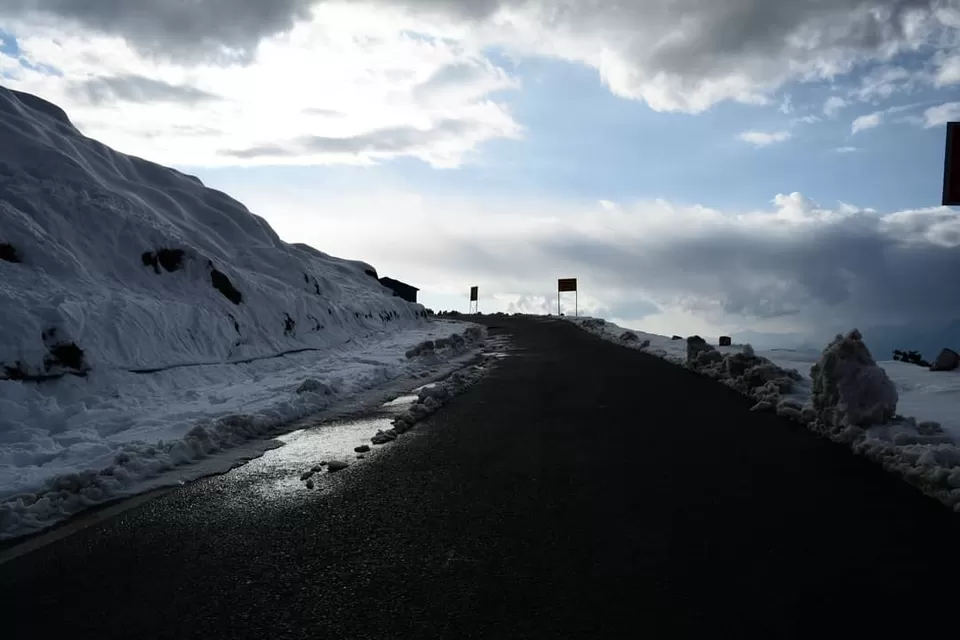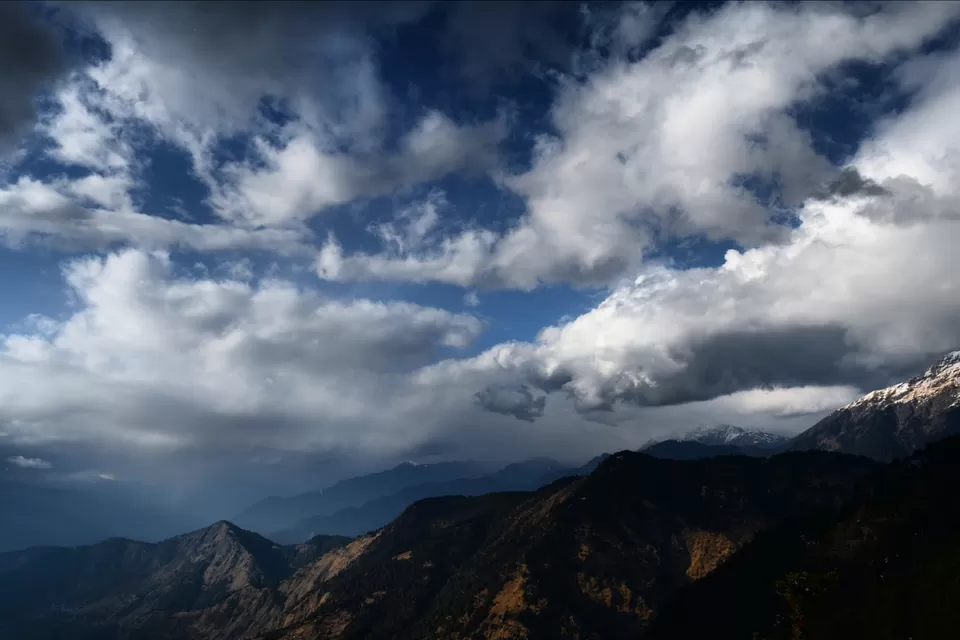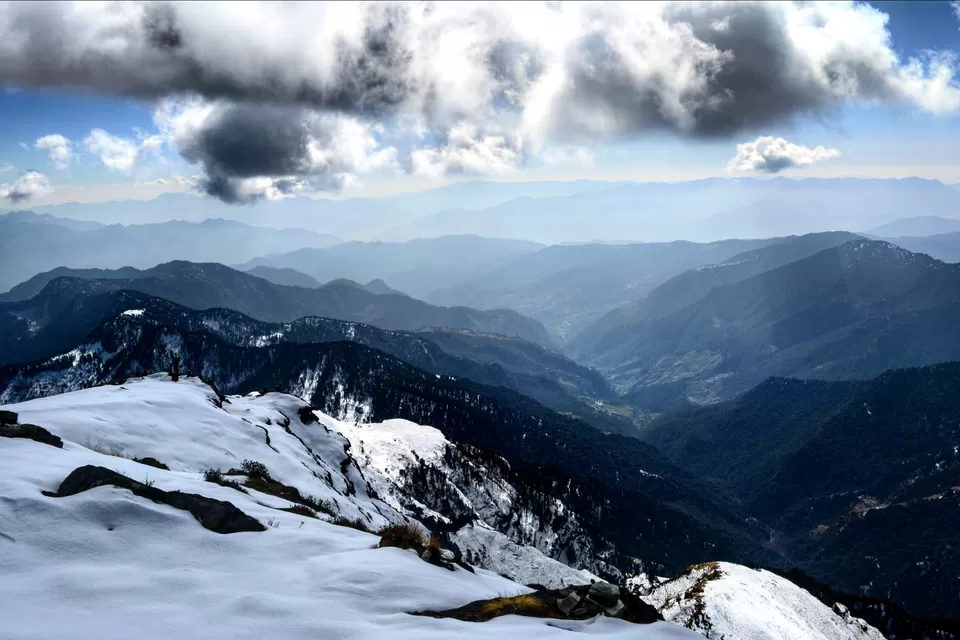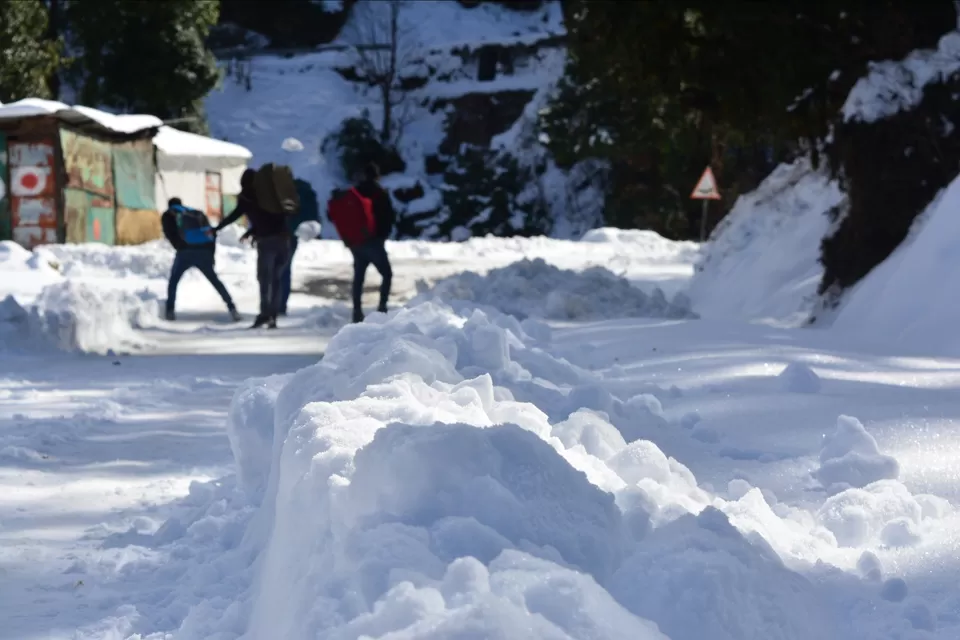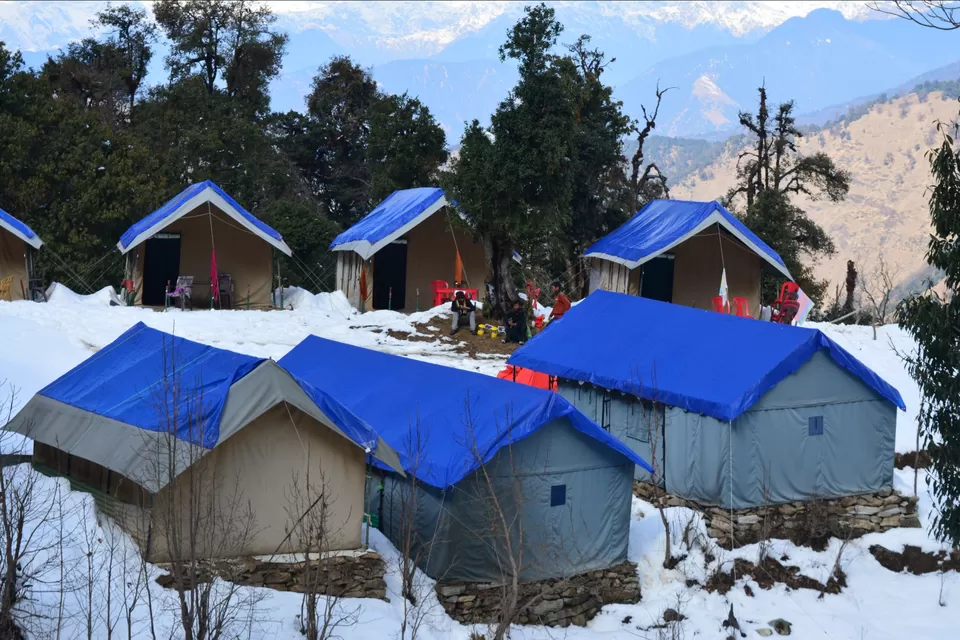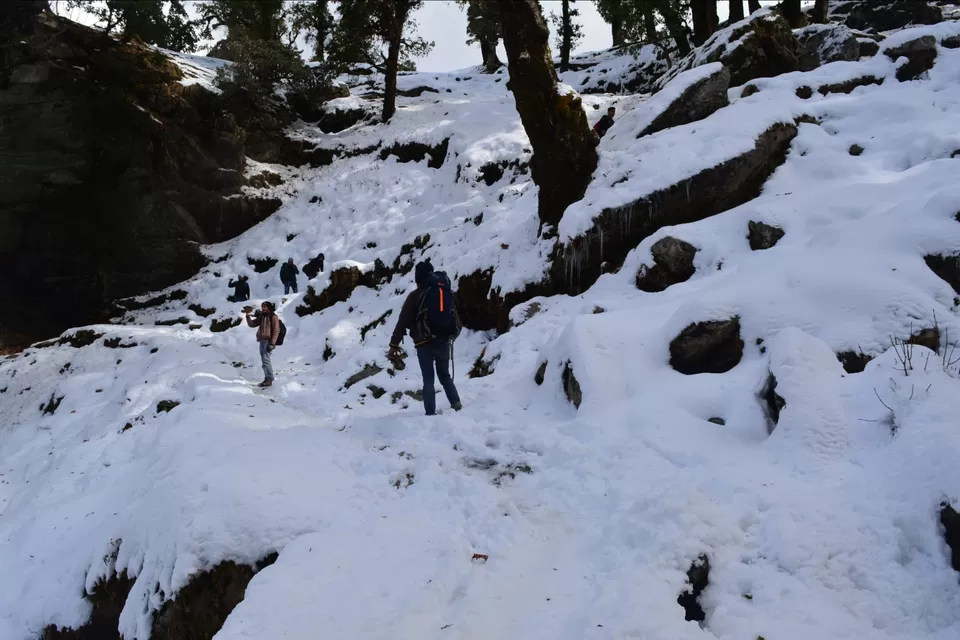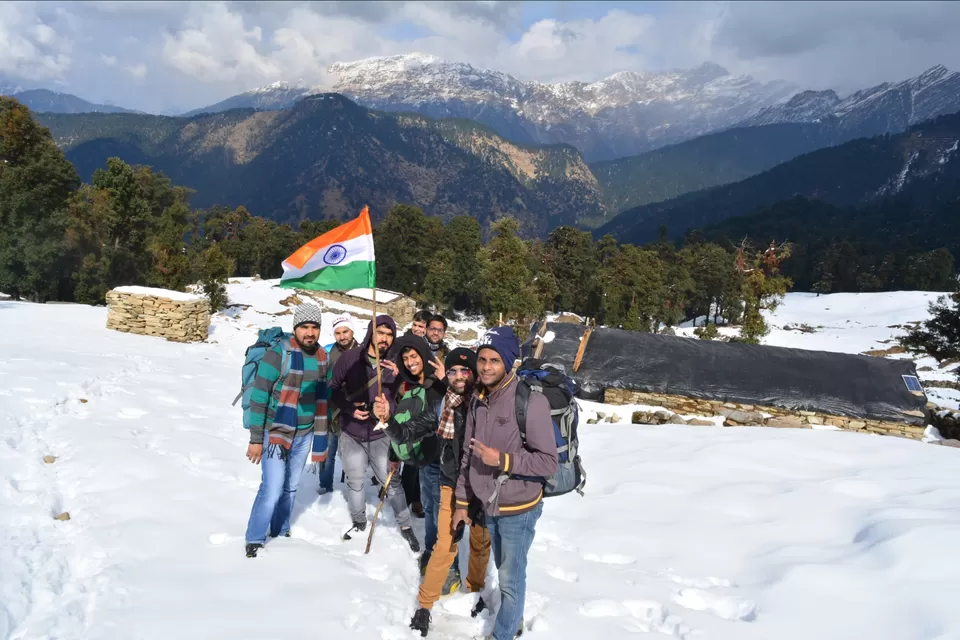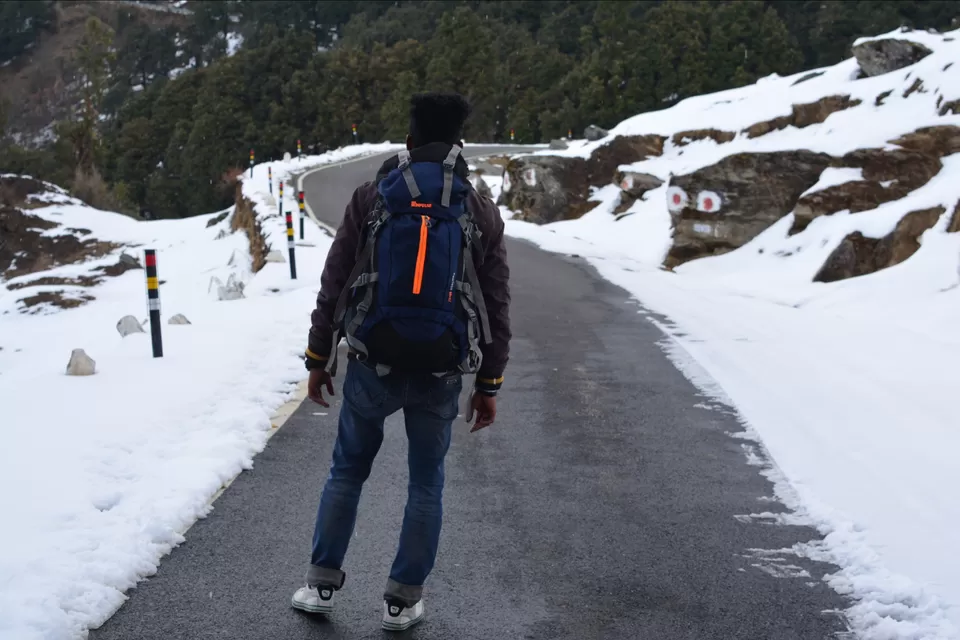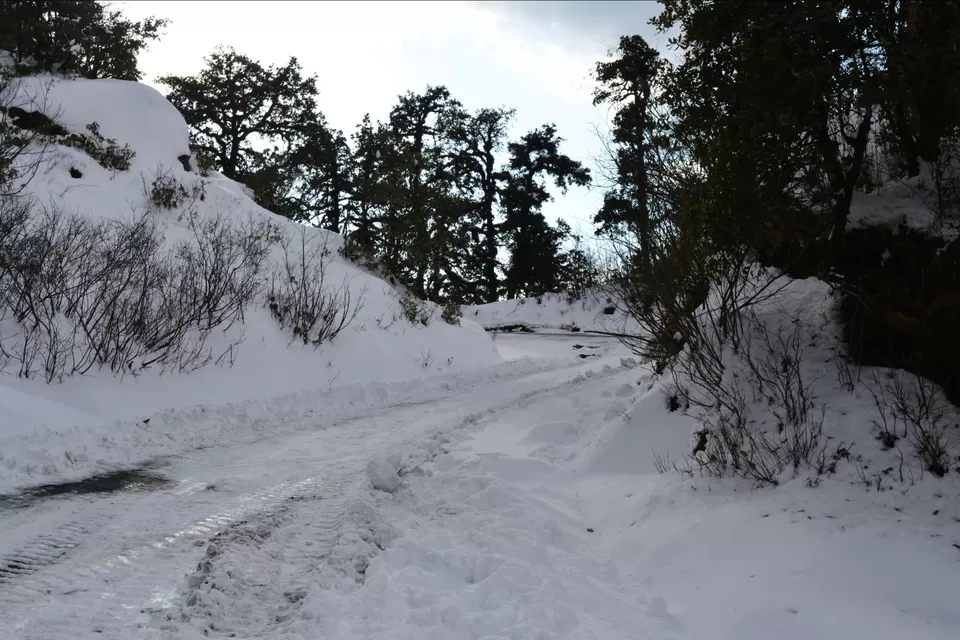 Now the best part yet to conquer!
My sleep got broke and It was -7°C soon I saw my phone around 1am, I was able to clearly feel the freezing air in my cottage. Somehow after shivering night. The very next morning I had my real hard target right in my mind. The pinnacle of the Tungnath temple.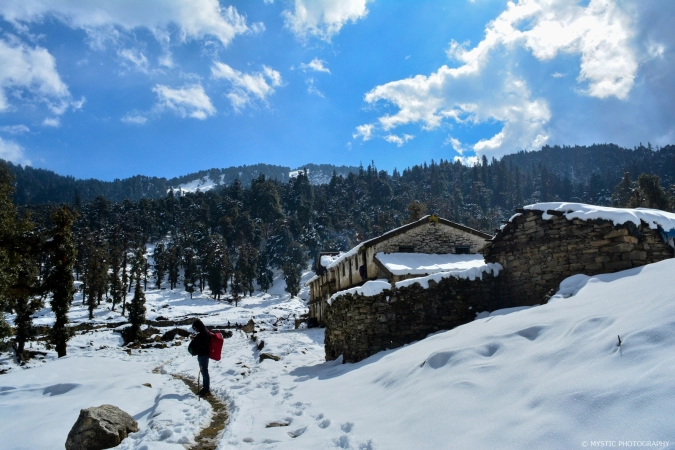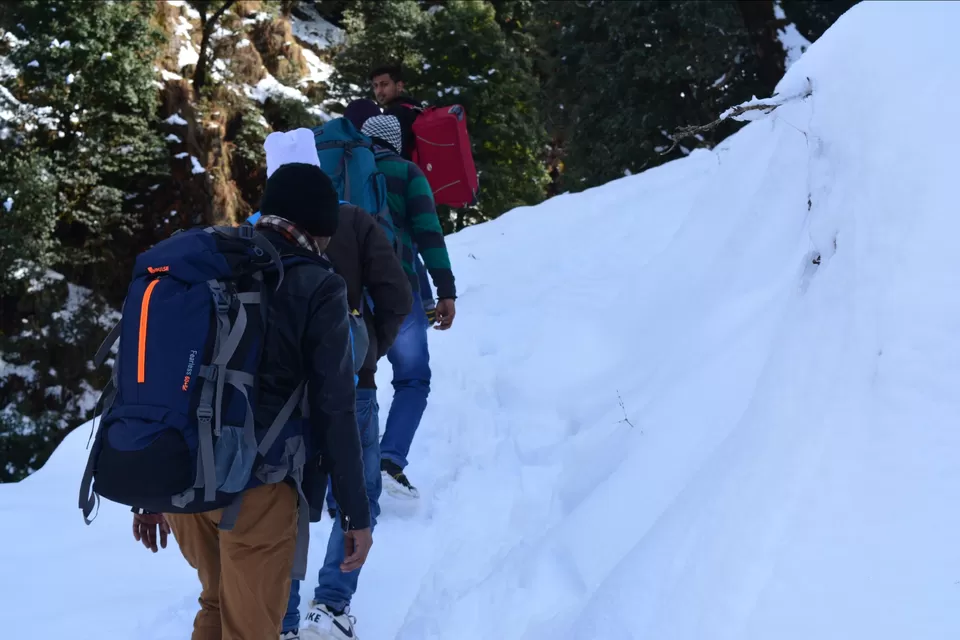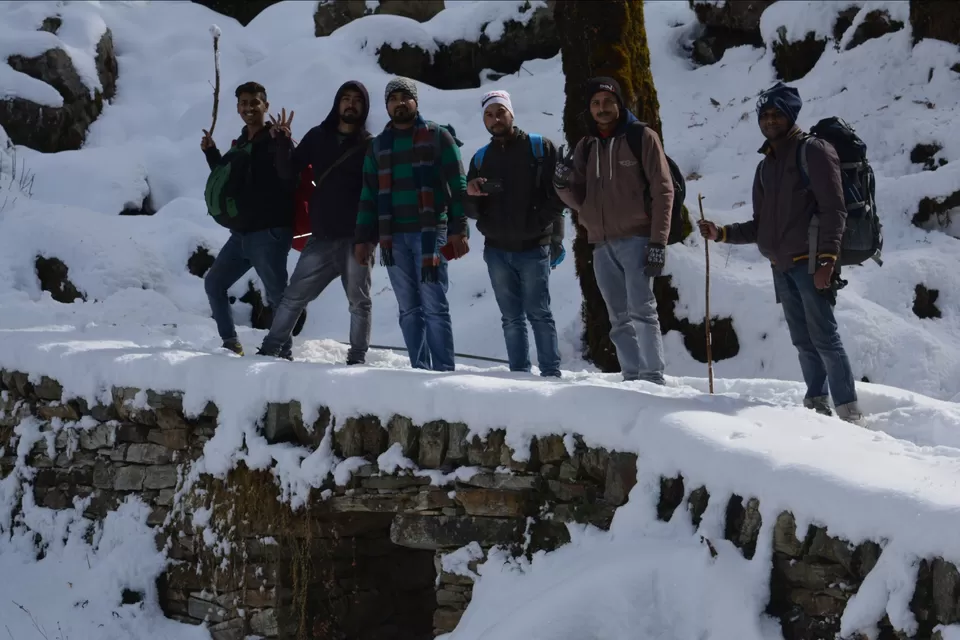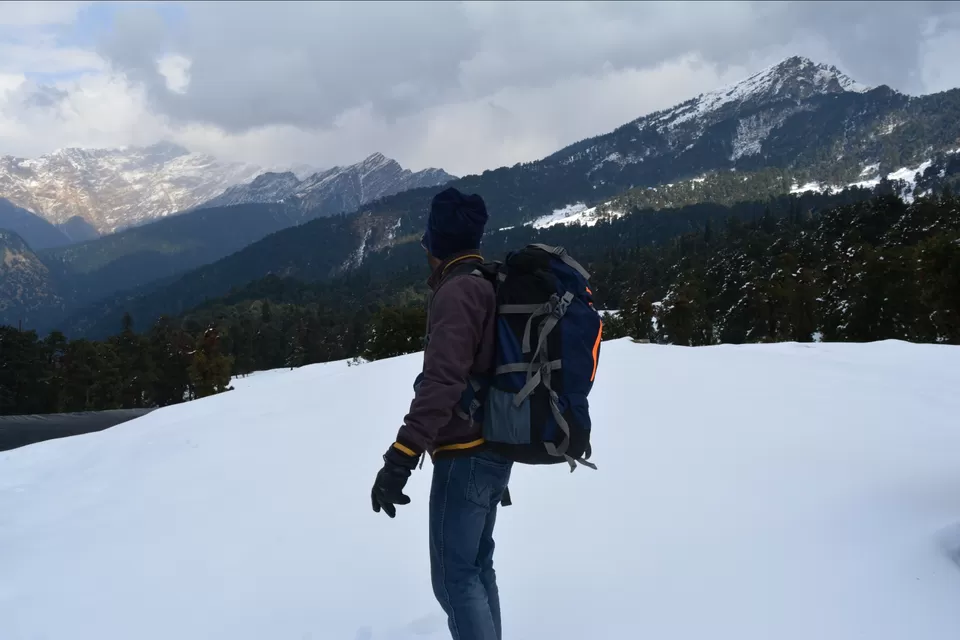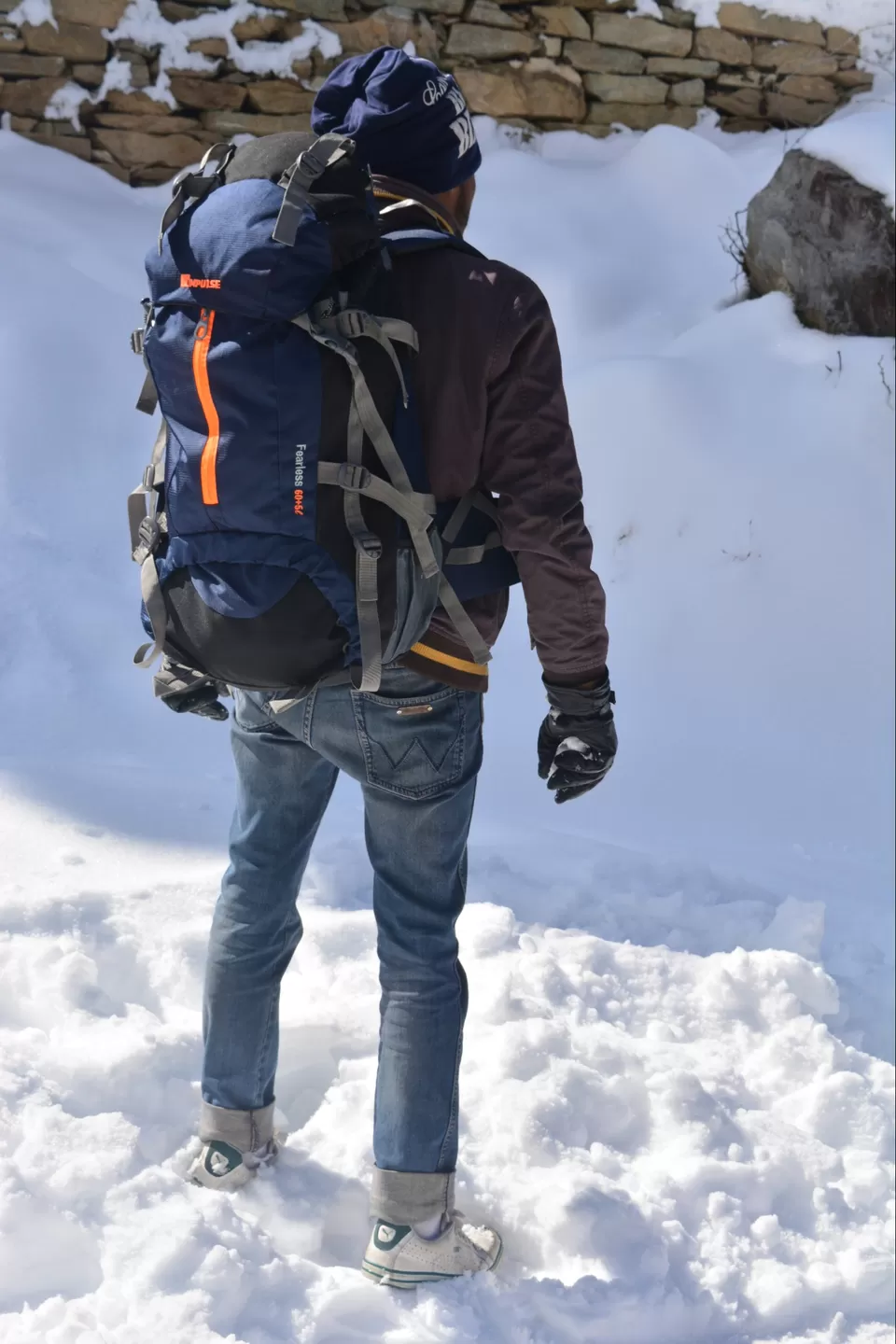 I started my trek at 8:30am, the trail was covered with snow. Soon after 1km, I was able to feel the steep in the trail. breathing already started getting heavier.
After 2.5Km of the trek, I started feeling a tiring since the trail was full of snow it was very difficult to make every next step. The last 1Km in 4Km was the difficult part of the trek because the steepness was increasing rapidly. Finally, after 3.5 hours my eyes were able to see the Entrance gate of the Lord Shiva Tungnath temple which is the highest Shiva temple in the world.
I was able to feel the serene beauty of the place. I was wondering why Lord Shiva spent is rest of his life in Mountains? and the answer was right in front of my eyes.
Yet Chandrashila, the peak of Tungnath temple was to be covered. I raced towards the highest point. From Tungnath temple, Chandrashila is exactly 1.5km. I was very much excited and full of spirit. After another 300m of the trek, OMG! the scary part arrived, the trail was so narrow and steep and snow was even making it horrible because even the slightest of mistake could have risked my life.
Mesmerizing view collected during the Chandrashila trek.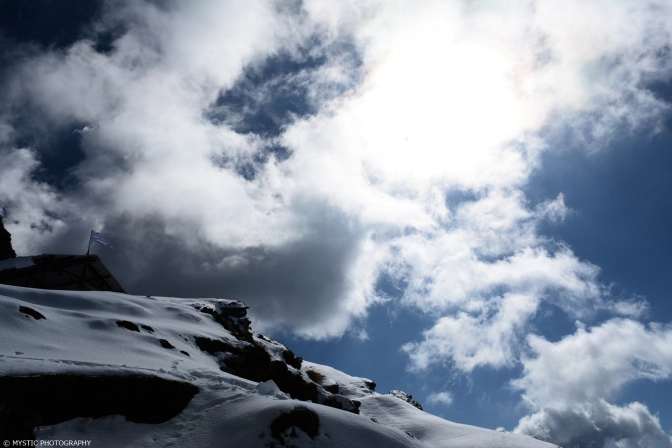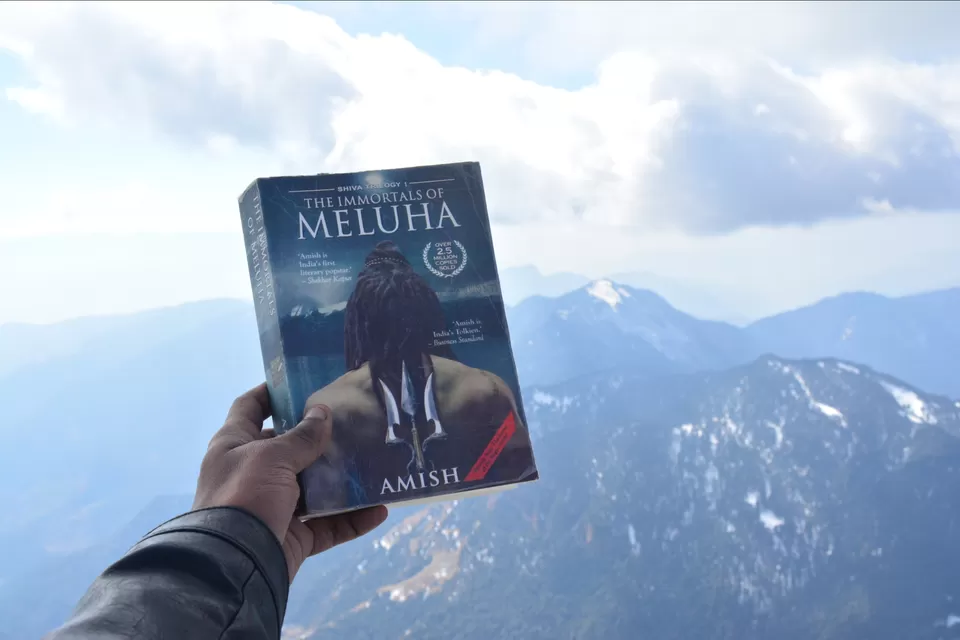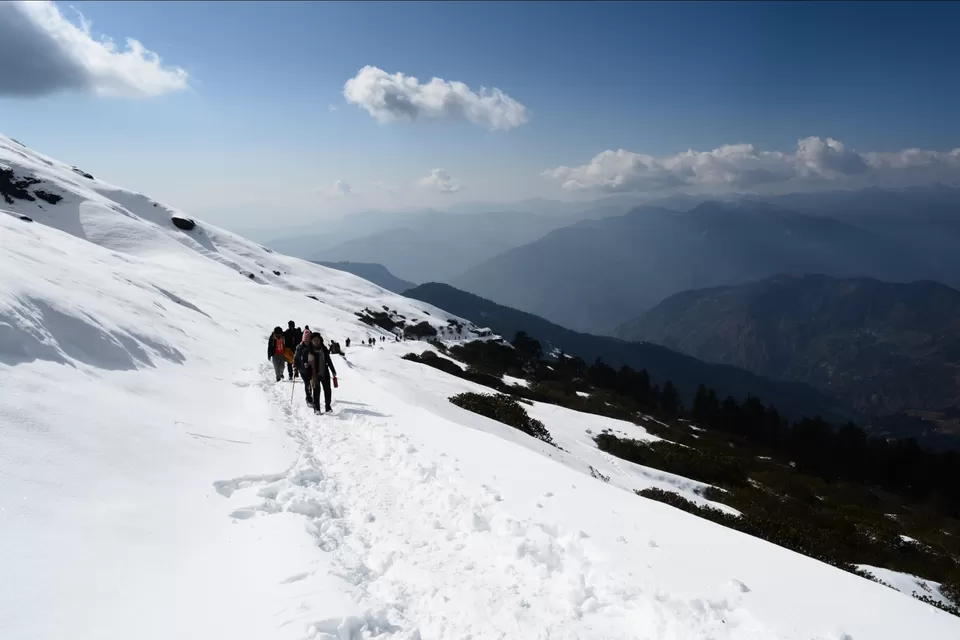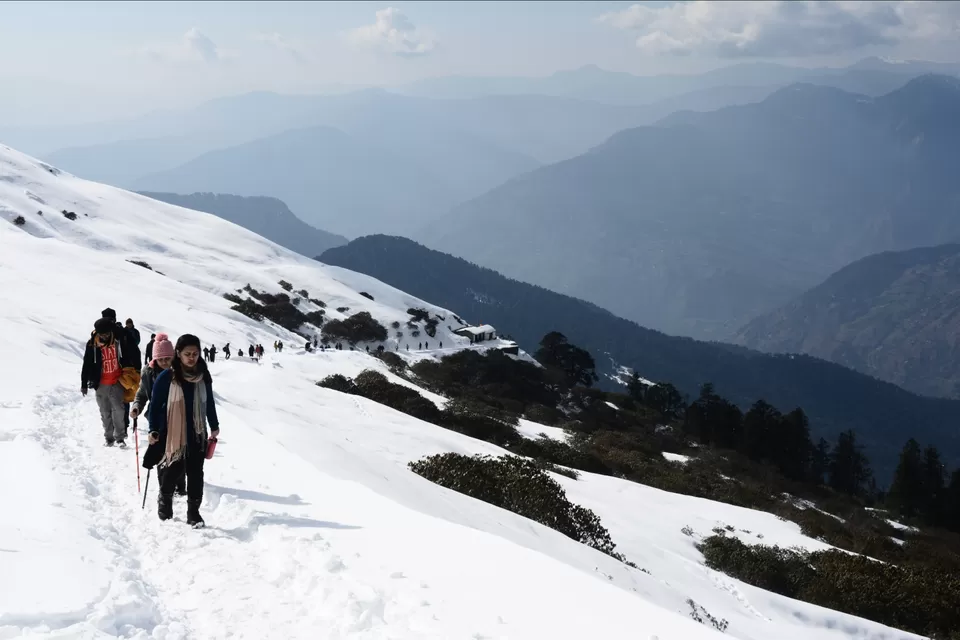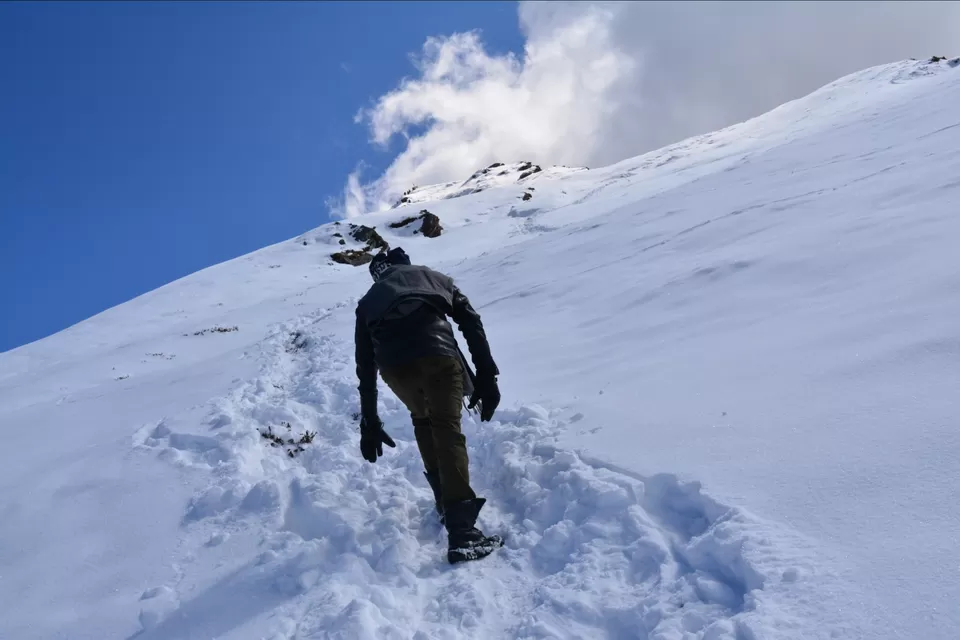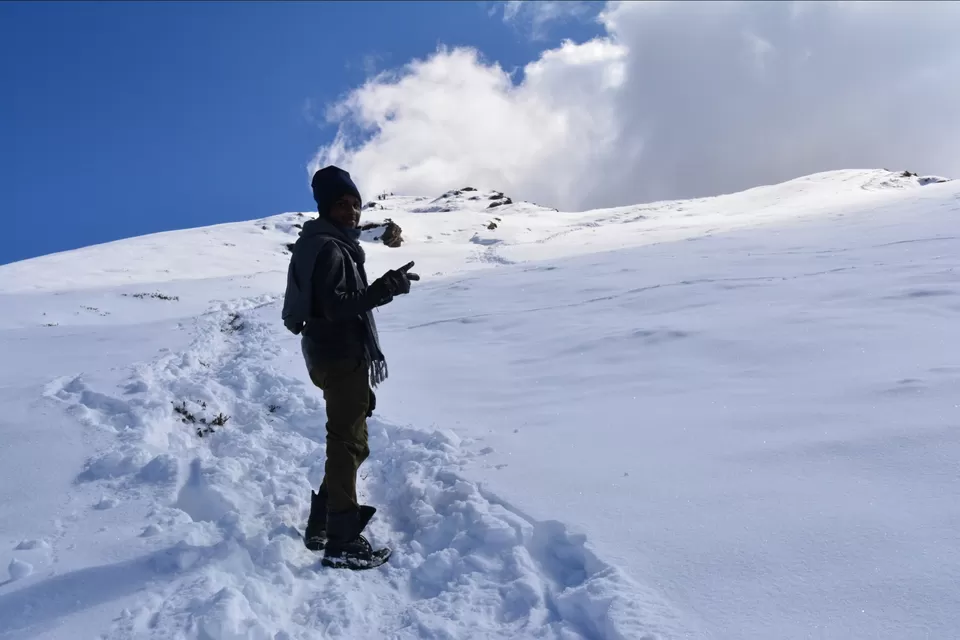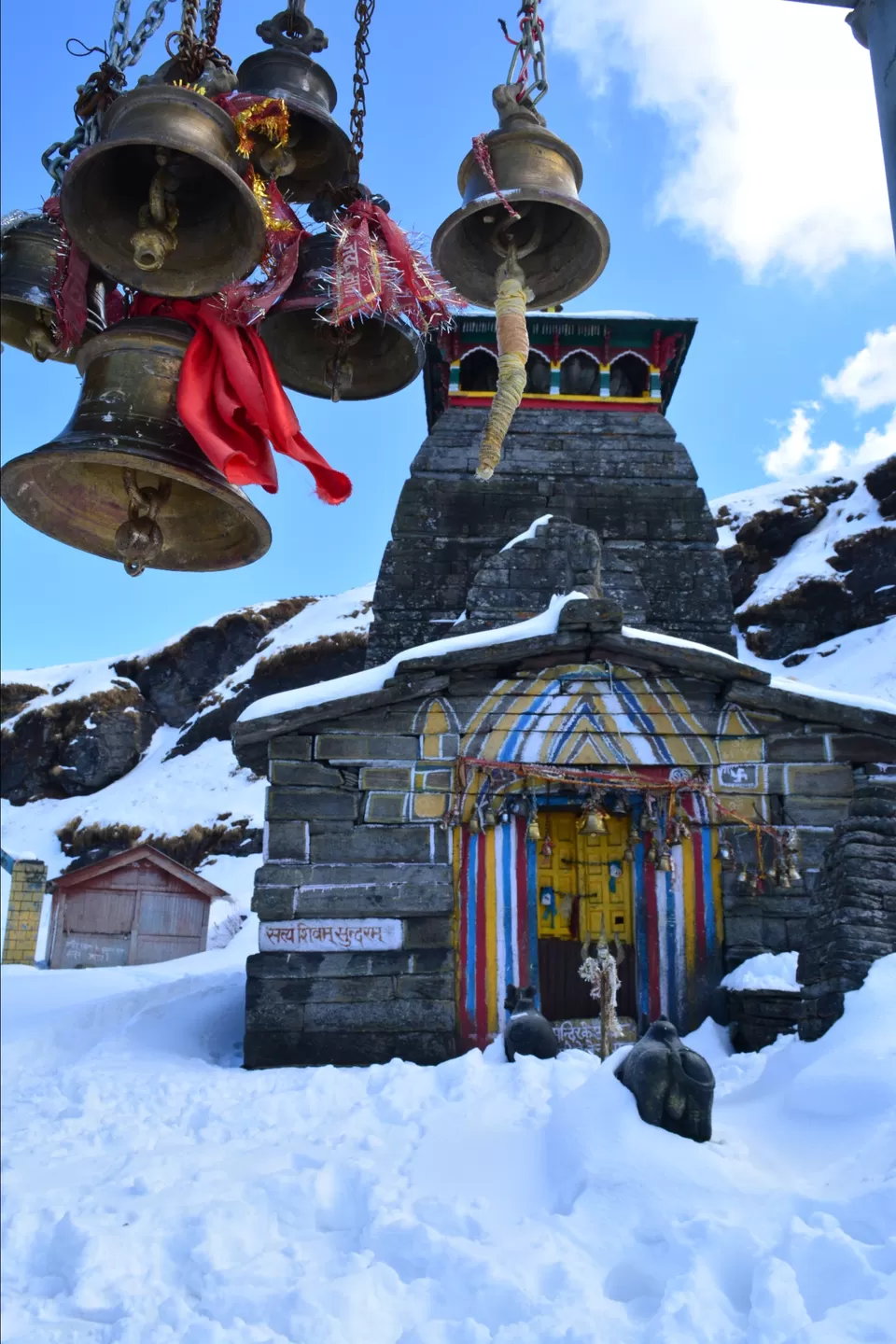 Finally, at 1pm I reached the top "Chandrashila" after the continuous 5Km trek. My first reaction was " Wtf I did it!" the feeling was like Out of the world. A scintillating panoramic view of The Himalayas was right in front of my eyes. This peak provides a spectacular view of the Himalayas, especially Nandadevi, Trisul, Kedar Peak, Bandarpunch and Chaukhamba peaks.
Enjoy the Slideshow view!!
This slideshow requires JavaScript.
Tips for people travelling to Chopta:
The best time to visit is from April to November. Chopta is also a popular destination during the winter months due to the snowfall that the area experiences. If you want to enjoy Snow visit in late January. The average temperature in Shimla during summers ranges from 10°C to 25°C and in winters temperature goes below 0°C and one can enjoy the chilling yet shivery weather. temperature ranges from -12°C to 12°C. The ideal duration for staying in Chopta is 2-3 days. You can easily avail hotel accommodation at a nominal price. It starts from cheapest of Rs500 to a high of 3k per night. If you're visiting during holiday time or in-season the hotel charge hike due to heavy demand. Hotels are available all the way from for 7km till Chopta. You can also take camp for your stay but since it is not advisable. The Major places to visit in Chopta is Tungnath temple, Chandrashila, Sari village, Deoria Tal. It is an ideal for adventure seekers and trekkers. Also family can also enjoy the stay in this beautiful place. It is the best place to experience peace from the rush of the city life. You can reach Chopta via air, road, train. The nearest airport is Jolly Grant Airport which is located at a distance of 221Km from Chopta. The nearest rail network is Haridwar located at a distance of 190Km. There's no direct roadways service from Delhi to Chopta. You need to pick bus for either Srinagar or Rishikesh/Haridwar from Delhi ISBT Kashmiri Gate. The best option is to take the bus from Delhi to Srinagar. You can easily get local bus service until Rudraprayag which is 25Km from Chopta. Later, you need to take sharing cab or book your own till Ukimath or Chopta whichever feasible. Ukhimath is the nearest place from Chopta. It is 29Km away from Chopta. Chopta is situated on the road connecting Guptkashi and Gopeshwar. The local bus fare from Srinagar to Rudraprayag is Rs50 per individual and it takes almost an hour. If you take sharing cab from Rudraprayag it will charge Rs 100 for Ukhimath or Rs200 until Chopta. For trekkers especially, do carry some chocolates, it will help you gain essential calorie during the trek, 3-4 will be sufficient. Always wear trekking shoes don't try to trek in normal shoes especially if there's snow. There's a high probability you will slip and find it difficult to trek. In case, you don't have such shoes you can avail on rent at a nominal rate of Rs200. It is advisable to carry trekking gear. Do carry hot water during winters because water in a normal bottle will start getting frozen. Carry 3 pair of socks for the trip, and skin cares essential if possible. Heavy woollen clothes including windproof jacket and cap during the month of December and January. A face mask is must for winters, it will help you trek for long without letting you tired. Rest basic medicines like paracetamol tablet, Enerzal or relyte powder for boosting energy, Digene, cotton and ointment.
Please like, share and Subscribe!
Upcoming blog ( Manali)
- Sudhir Sahani (wanderlust_bug)
Categories Tags Published by
Sudhir Sahani (sam)
Hi guys, this is Sudhir Sahani. I'm highly driven and an avid learner, who passionately works on blog Writing and Data Analysis. I do blog at "https://mysticfeeds.wordpress.com/". In my spare time, I undertake a wide range of activities like Photography, Editing, writing articles and learning new things. Best thing about me is, I do cherish even the smallest win of my life. I love being competitive and responsible because I play to win. I like to write and believes "The big secret in life is that there's no big secret; whatever your goal, you can get there if you are willing to work".Remember i'm a passionate geek of photography.Based in New Delhi, India. View all posts by Sudhir Sahani (sam)
Uncategorized best time to visit chopta, chandrashila, Chopta, chopta chandrashila, Chopta mini switzerland of india, chopta tungnath, chopta uttrakhand, Deoria tal, distance from delhi to chopta, moon rock chandrashila, mountains are home, mysticfeeds, rudraprayag to chopta, Sari village, things to carry during chandrashila trek, things to do in chopta, tips for chopta, top solo trips, traveling, ukhimath to chopta, wanderlust