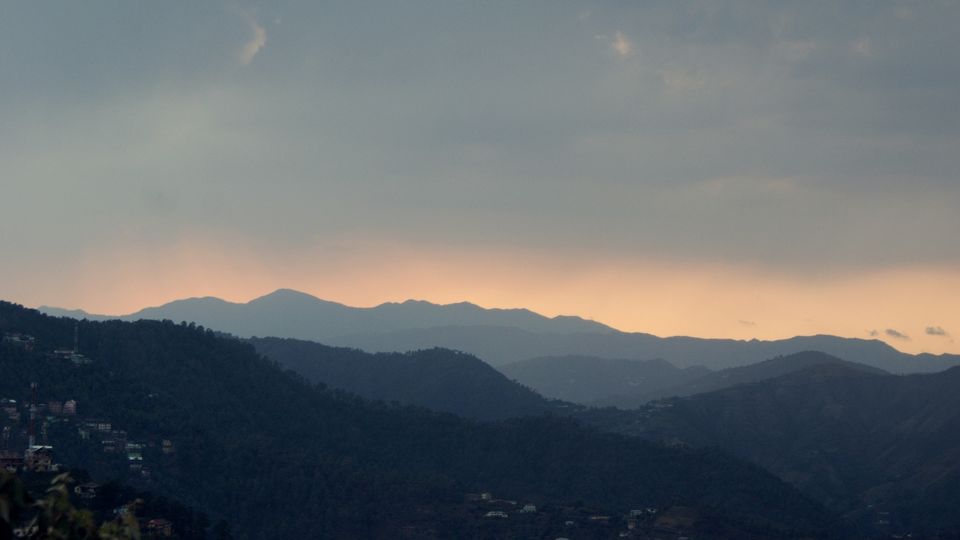 "Get lost in nature and your will find yourself"
The beautiful and mesmerizing ranges of Himalayas are dotted with numerous thrilling and interesting treks for every type of traveller. Known as 'The Queen of Hills' - Shimla, is one of the most loved and trendy holiday destination in Himachal Pradesh. People mostly visit this hill retreat in the lap of nature to relax and visit famous sights such as Jakhoo Temple, Mall Road, Tattapani, etc. But if you are looking out for something fresh in and around Shimla, then my friend you have landed on the perfect page. Try trekking in Shimla and it'll change the way you view the hill station.
Shimla and the area surrounding this popular hill retreat in North India is dotted with various mountains and passes connecting to other side of the valley. This makes Shimla and ideal place for mountain trekking for every type of trekkers. Blessed with undying natural beauty and tranquility these Himalayan treks near Shimla is an ideal thing for adventure enthusiasts.
5 Trails To Check Out When You're Trekking In Shimla
Churdhar Trek (3647 m)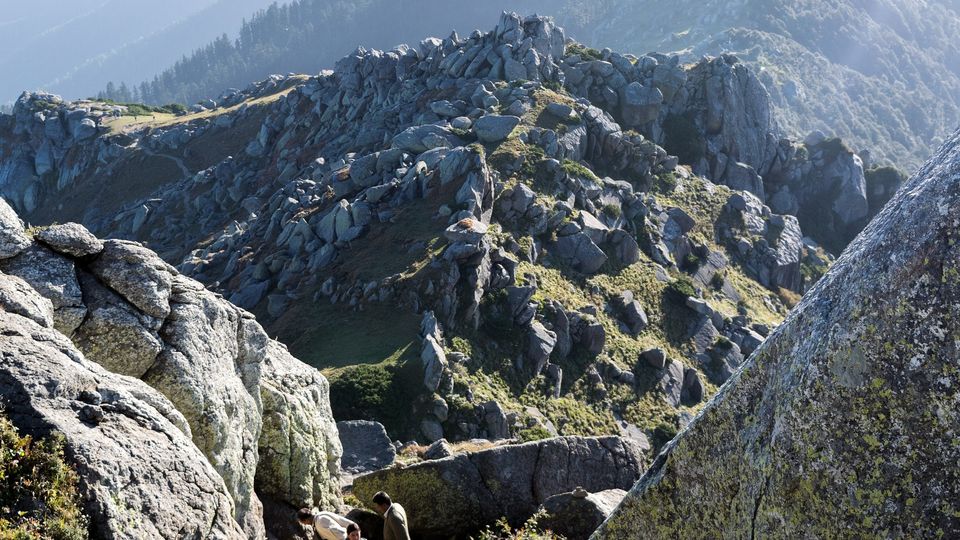 One of the less travelled trekking spots near Shimla, Churdhar is the highest peak of outer Himalayas known as Shivalik range. The word 'Churdhar' means Churi-Chandni Dhar (Bangles of the snow ridge). Surrounded with dense forest area, Churdhar sanctuary is rich in a wide range of flora and fauna. Churdhar trekking trail begins from Solan, passes through towering deodar trees, over lush meadows and offering stunning beauty of Himalayas. Also, very few people know that it is from Churdhar peak George Everest made his astronomical reading of Himalayas.
Duration: 2 Days
Starting Point: Nohradhar Bus Stand
Karol Tibba (2240 m)
Positioned near Shimla in Solan, Karol Tibba is the highest peak of this region. This beautiful Himalayan trek starts from Chambaghat and reaches the holy Karol Temple dedicated to the most fierce Goddess in Hindu mythology - Kali. Enroute you will also see Pandava cave. It is believed that this is the longest cave in the mighty Himalayas. Passing through lush forest area, Karol Tibba trek offers a panoramic view of Churdhar ranges and quaint Solan and Shimla city. If you're keen on trekking in Shimla, Karol Tibba is one of the coolest options available to you.
Duration: 1 Day
Starting Point: Rani Laxmibai statue at Chambaghat
Shimla-Jalori Pass Trek (3120 m)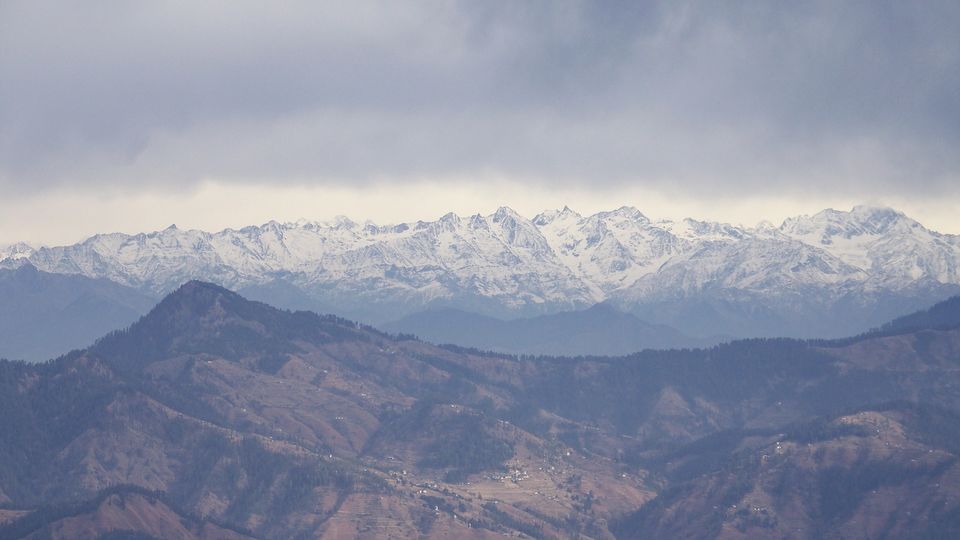 This is a long duration Himalayan trek and genuinely requires a lot of stamina and patience. The trekking trail begins from Shimla district and ends at Banjar Valley through Jalori Pass. Enroute you will pass through various places such as Luri, Ani, Khanag, Jalori Pass and Jibhi. If you are at an expert level in mountaineering, then choose this thrilling trek near Shimla for a lifetime experience. From deep valleys to soaring high mountains, dense forest area to water streams, this Shimla-Jalori Pass trek is decorated with virgin natural beauty. If you're a beginner who's keen to go trekking in Shimla, then we suggest you avoid this one.
Duration: 4-5 Days
Starting Point: Narkanda via Luhri
Hatu Peak (3400 m)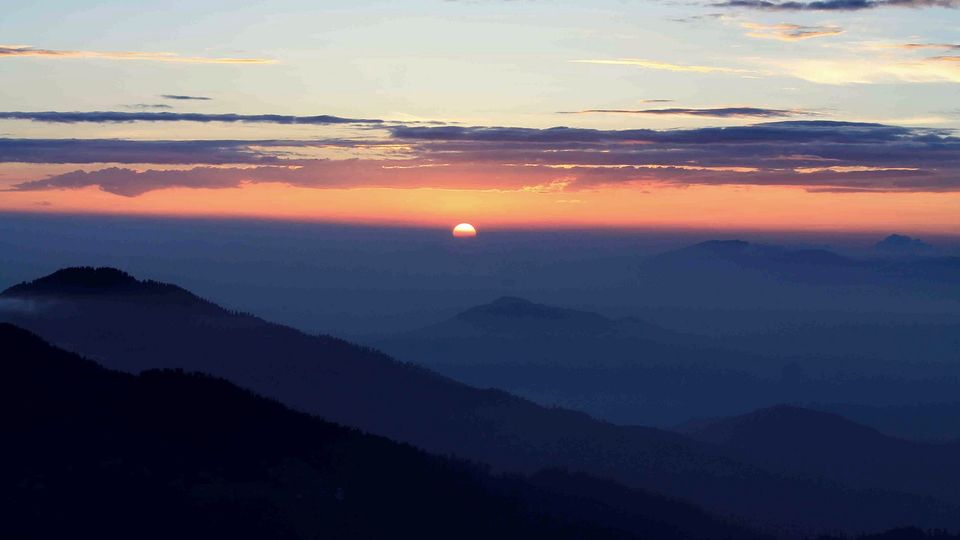 Located at about 70 kms from Shimla, Hatu Peak is a paradise for peace seekers and adventure buffs. Adorned with towering mountains, fir, cedar, maple trees and lush greenery, Hatu Peak is less visited place near Shimla. Blessed with alltime pleasant weather to rejuvenate in the lap of nature, this peak is highest in Narkanda region. The majestic view of Kinner Kailash range from the top of the Hatu Peak is just spectacular. Seek blessings from at Hatu Temple situated at the hilltop. Trek to Hatu Peak can be easily done by a beginner as well.
Duration: 2 Days
Starting Point: Narkanda Temple
Shali Tibba (2867 m)
Shali Tibba is the highest peak in the vicinity of Shimla district. From the peak you will get mesmerized to see the captivating snow-clad peaks of Himalayas, beautiful Sutlej Valley and hills of Shimla, Fagu and Narkanda. Trek to Shali Tibba is a perfect treat for adventure buffs and photography lovers to capture some cool shots for their Instagram. A temple dedicated to Goddess Bhimakali is situated on the hilltop and highly revered by the locals. Away from the hustle and bustle of Shimla, trek to Shali Tibba is a good option for a one-day hike.
Duration: 1 Day
Starting Point: Sipi near Mashobra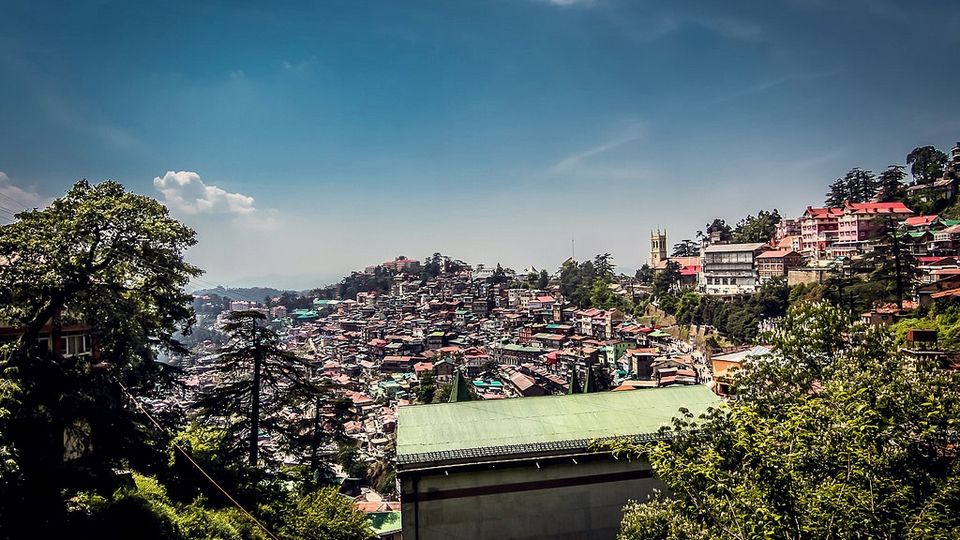 Other Easy Treks: Kamna Devi, Dhanu Devta Temples, Chadwick Waterfall
These Himalayan treks near Shimla vary from each other in terms for duration and capability. So if you are looking for some adrenaline rush, then choose any of the above-mentioned trails and go trekking in Shimla. Make your next road trip to Shimla worthwhile! Don't litter and travel in a responsible manner. Hills are vulnerable, so it's our duty to keep them clean and maintain their beauty.
Follow My Travel Journey On Instagram @ _sahil18.
Frequent searches leading to this page:-
trekking in shimla, trekking places near shimla, solo treks in himachal, trekking places in shimla, trekking near shimla, treks from shimla, weekend treks near shimla