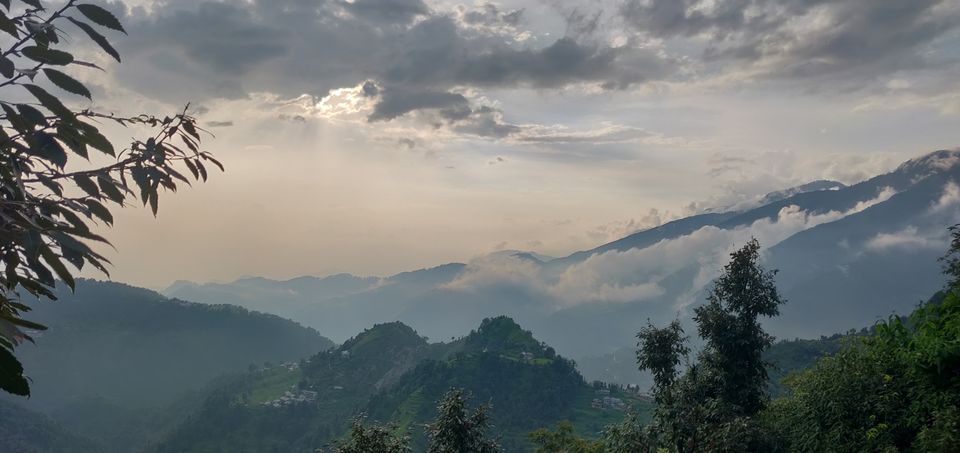 Trip to Mcleod Ganj
We took a bus from Delhi to Dharamshala it was almost 9 hours 30 minutes.
On reaching Dharamshala we took a local bus to Mcleod Ganj costing us only Rs. 20. You can also take a cab for Rs. 100.
At Mcleod Ganj you can visit the Tibetan temple which is only 50 mtrs from the main junction towards Dalai Lama temple
The way towards Dalai Lama temple is interesting as there are a lot of small shops and loads of tourists and monks walking on the road. It's a good walk in the cold with good sights all around.
Dala Lama temple is a good visit, the place has a special feel, one can feel positivity in the air.
After Dalai Lama temple we walked back to the main square and had these nice veg momos.
After this we want for lunch at Jimmy's Italian Kitchen at Mcleod Ganj. Food was really tasty and of good quantity, cost of good was decent.
After this we took a walk to Upper Dharamkot where we had made booking for our accommodation. I would suggest you to take a cab which should not cost you more than Rs. 150
We stayed at Shalom Bag Packers Hostel, this hostel is 25 minute walk from Dharamkot.
This is a good place to stay and has decent food and the hosts are very warm and welcoming.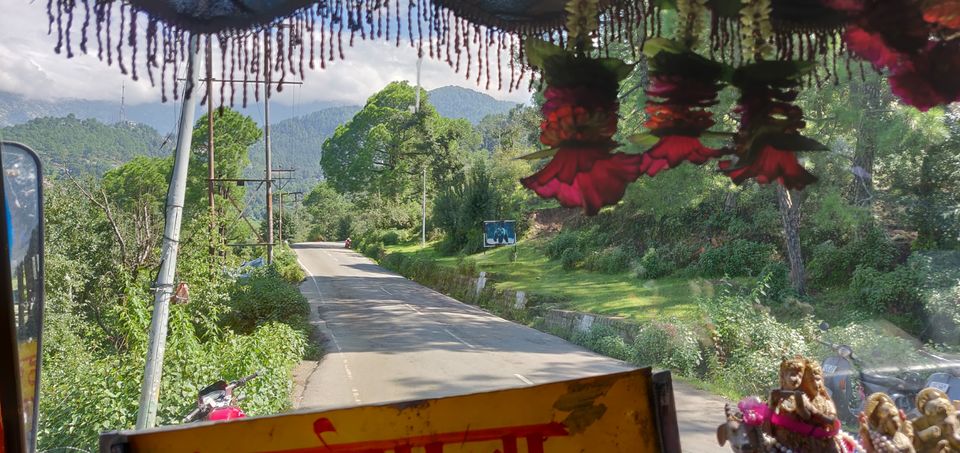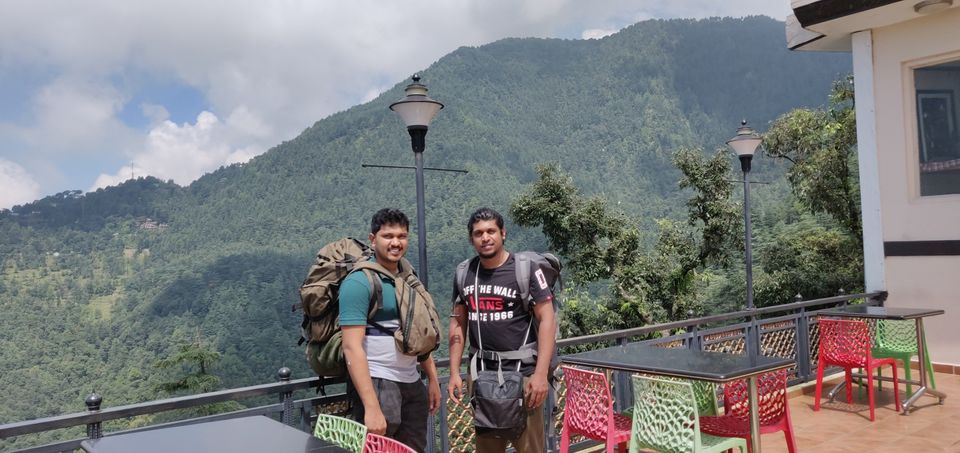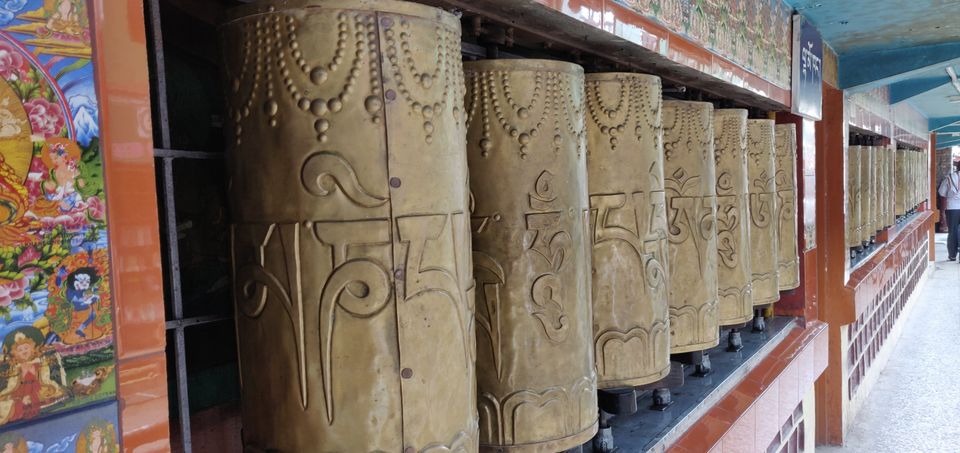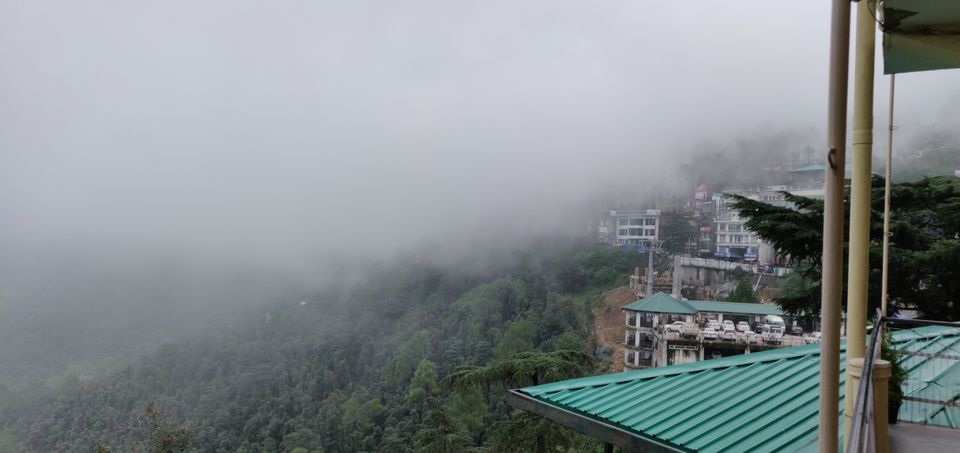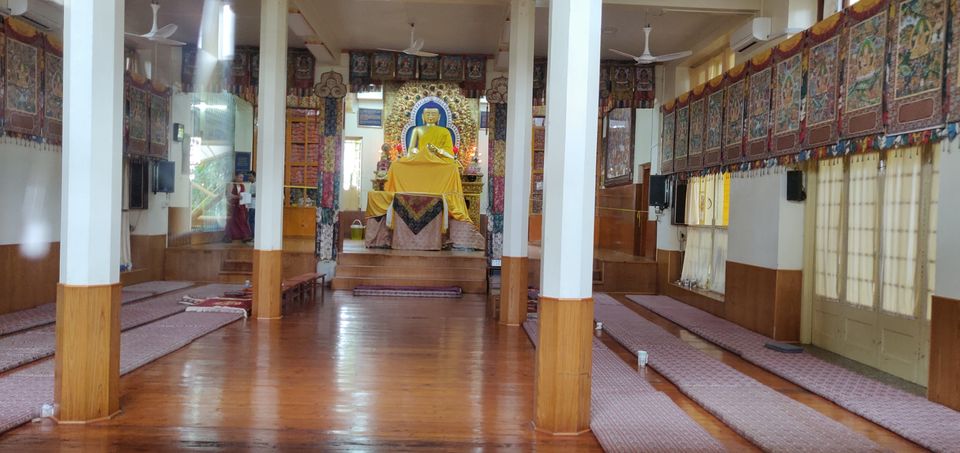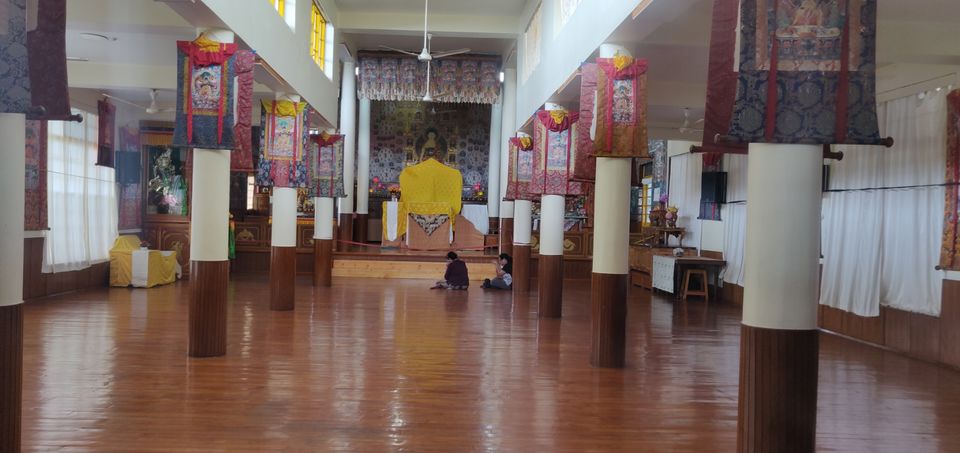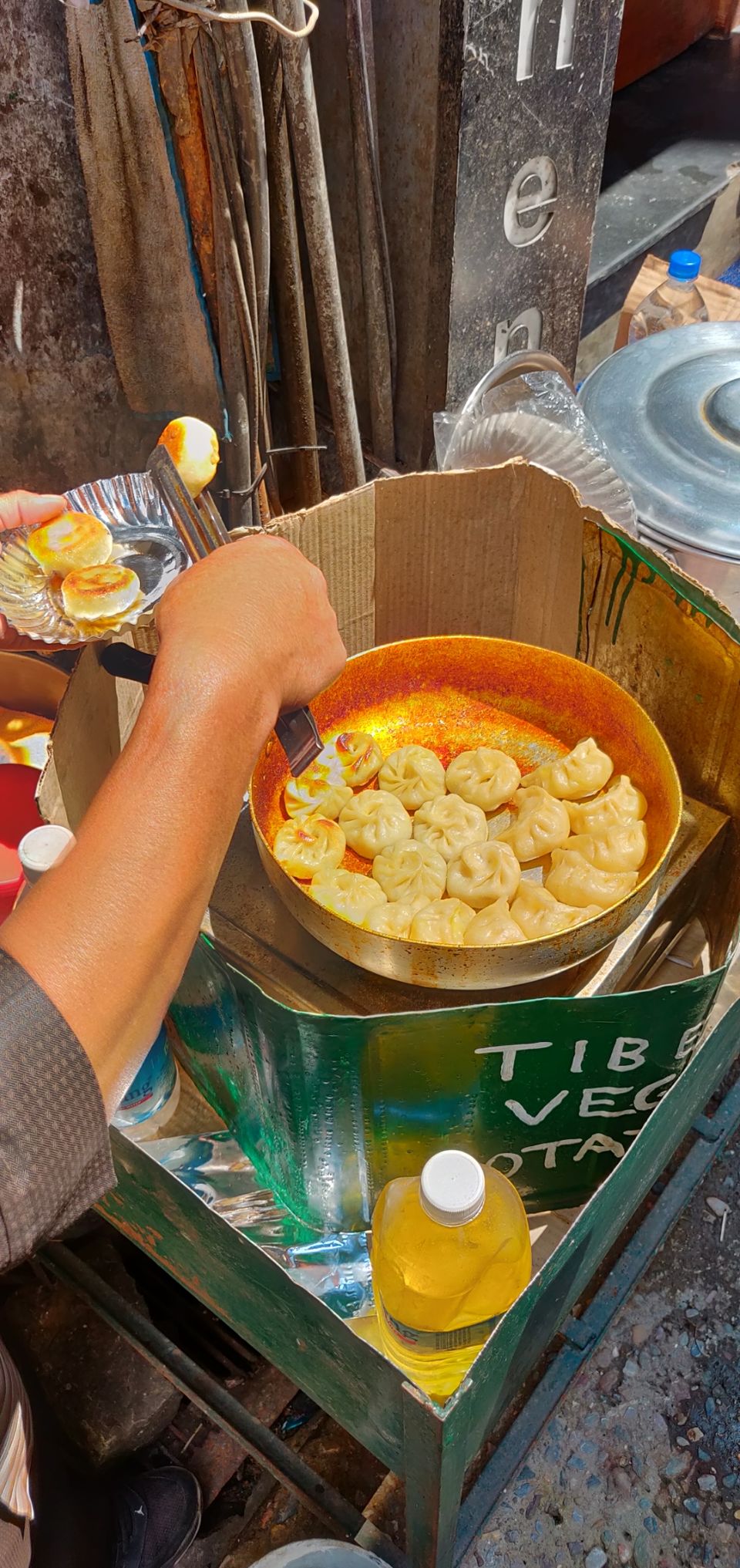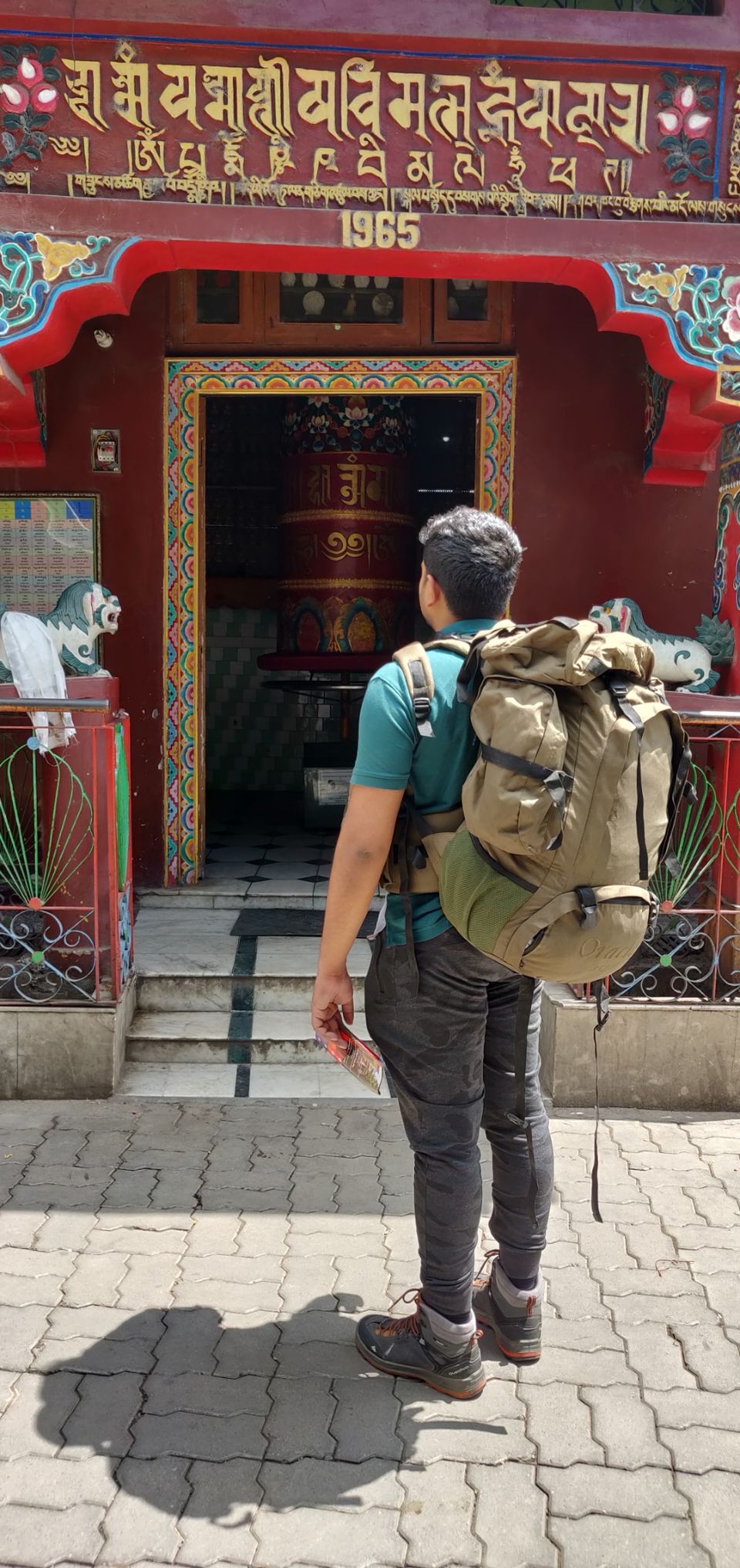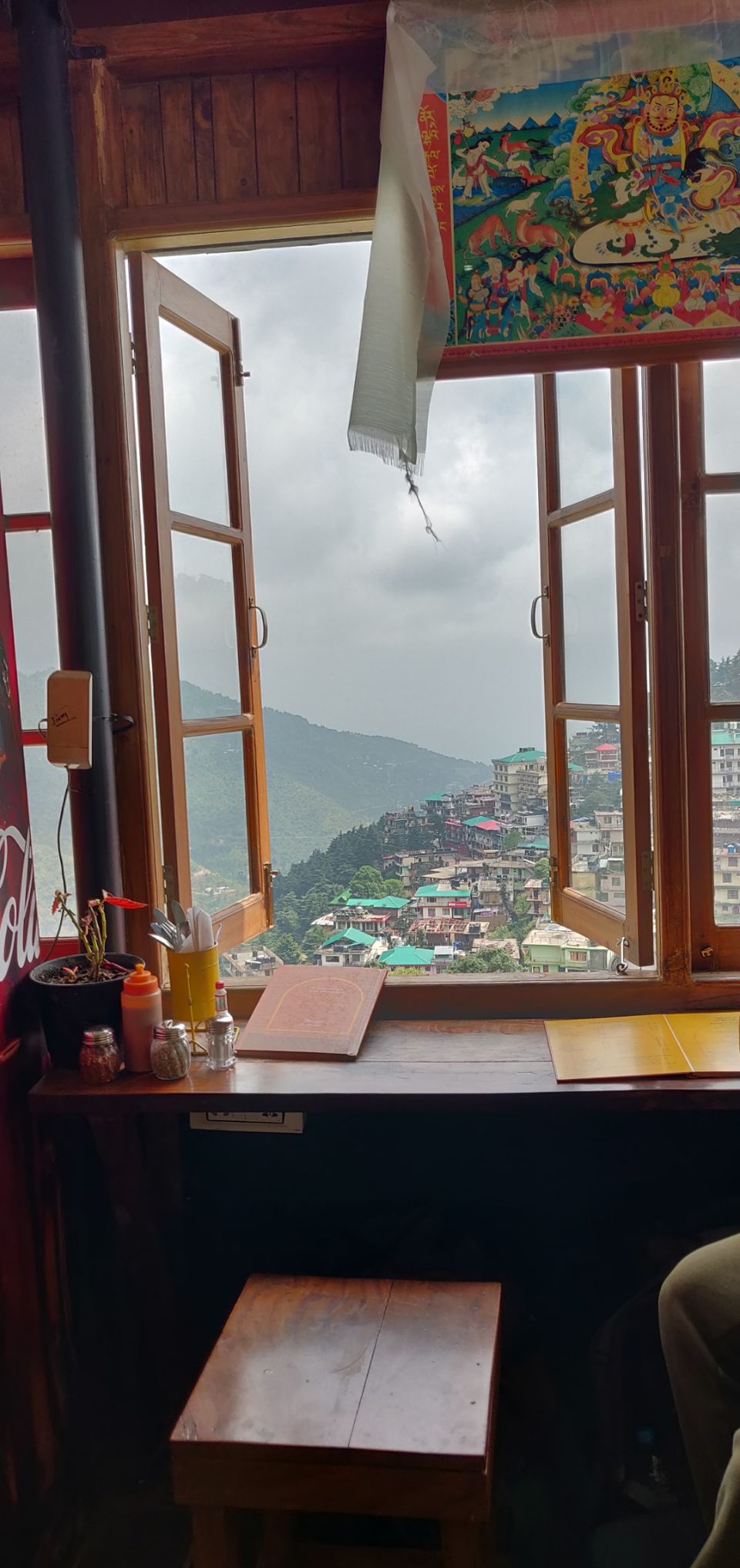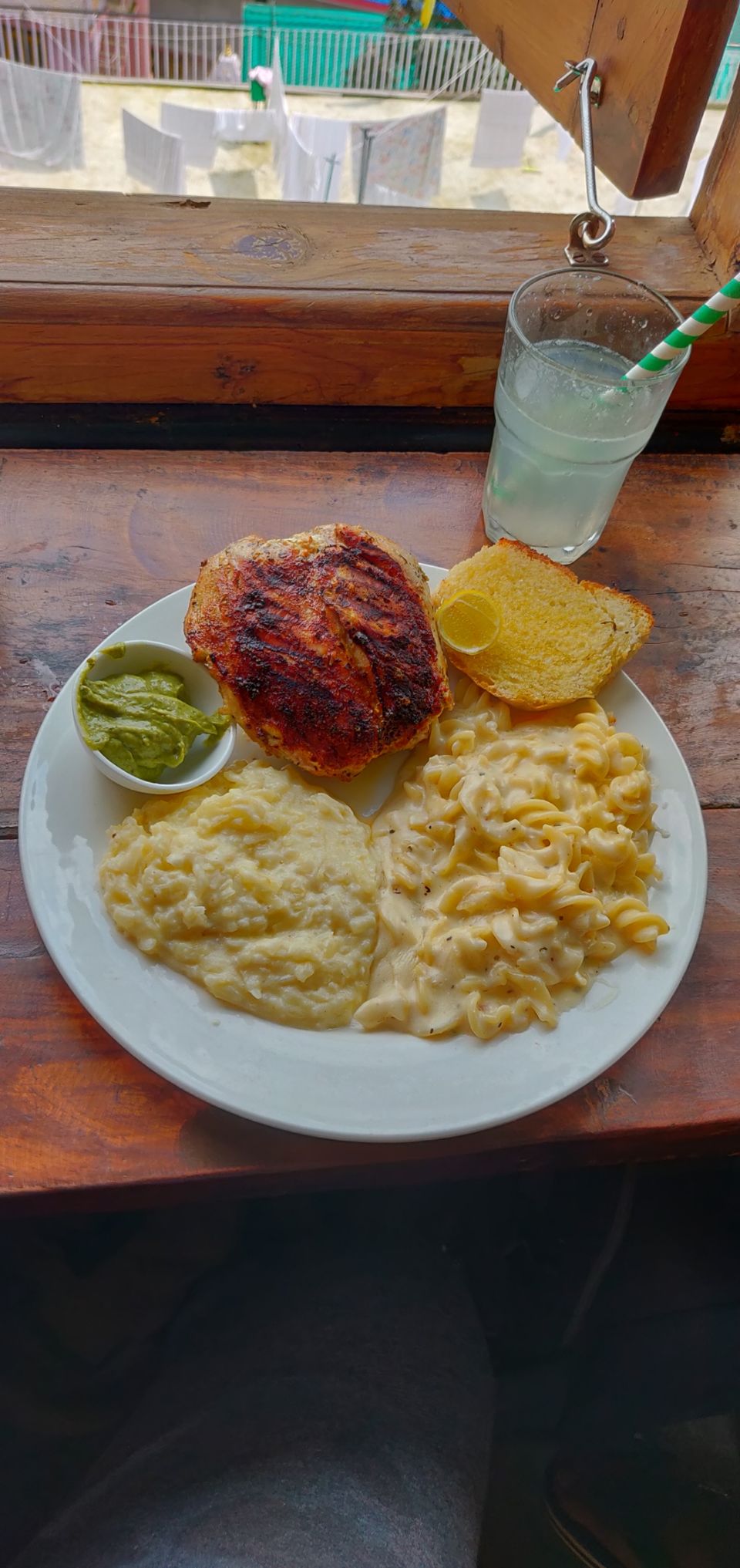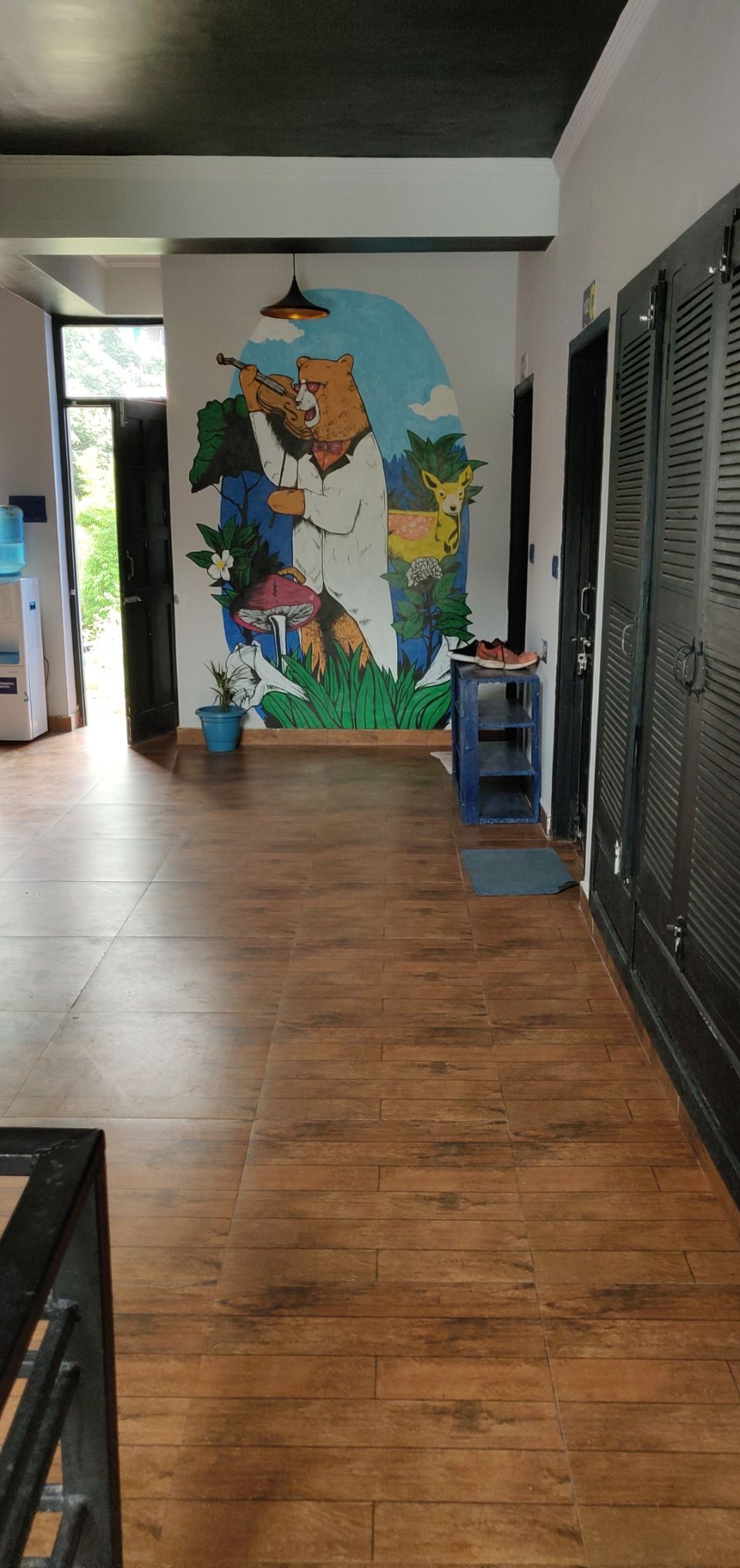 Great food and amazing view
This place also has double room for couples, booking available in booking.con
We met new people at the hostel and went for a small trek towards a beautiful waterfall near Gallu temple, it was approx 2 hour trek from the hostel.
From Gallu temple it was probably 70 minutes away.
On the way to the waterfall there was a small tea shop with a mind blowing view, this place has an exceptional view during sun sets.
A tip - when you nearing the tea shop two dogs will run to you, don't worry they are friendly :)
The waterfall is may be 50 minutes away from tea shop, the way forward is a little narrow, so stick or a trekking pole for beginners.
If you get confused for way forward, a good way to be sure is by following the metal pipe( same can be seen in one of the pictures I have uploaded)
The waterfall is a treat to the eyes and water is ice cold, there is a tea shop rite next to the waterfall so after a small swim in the fall, one can have a nice hot tea.
A tip - By 5 it gets dark and hard to trek, so plan your return accordingly.
After we got back we had dinner from the hostel and slept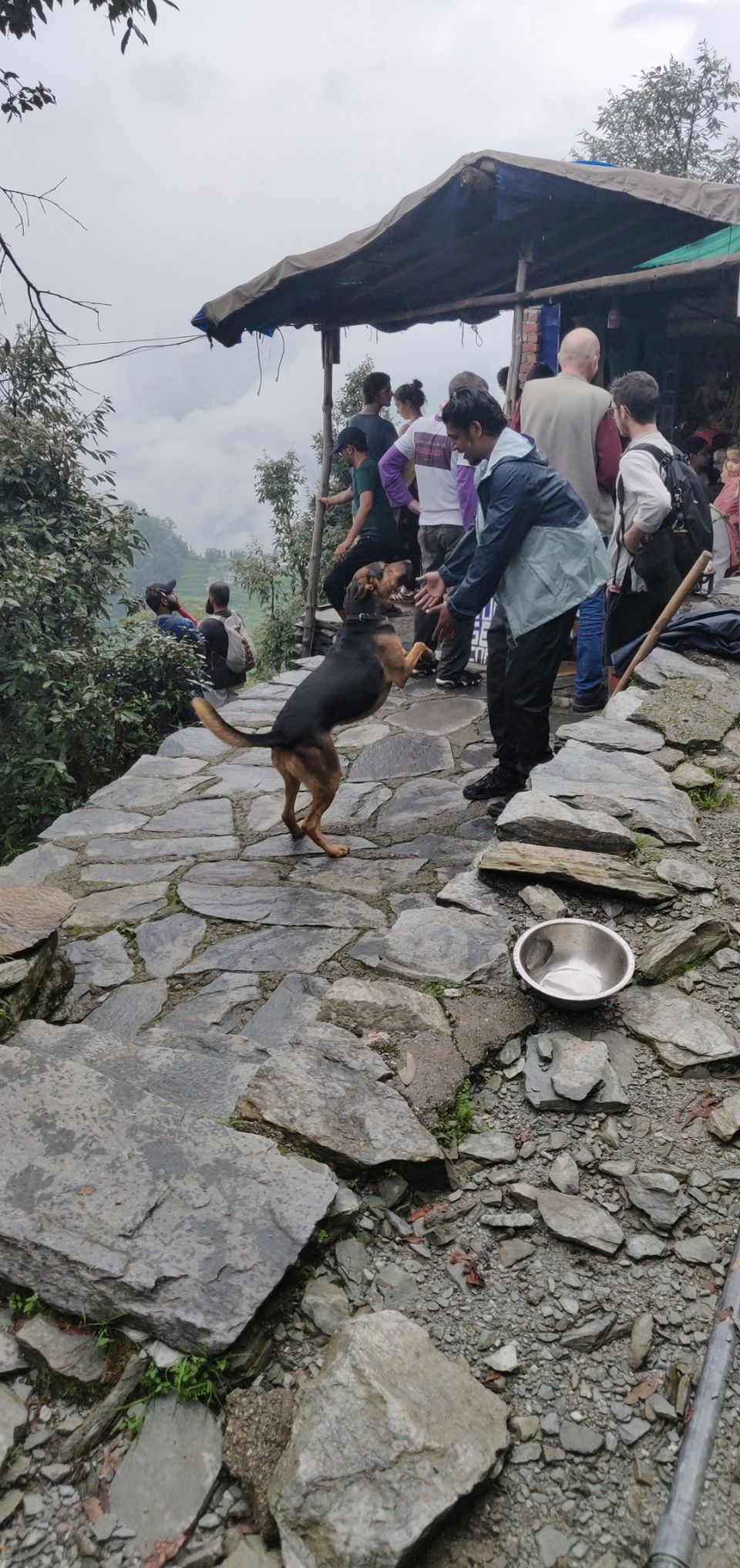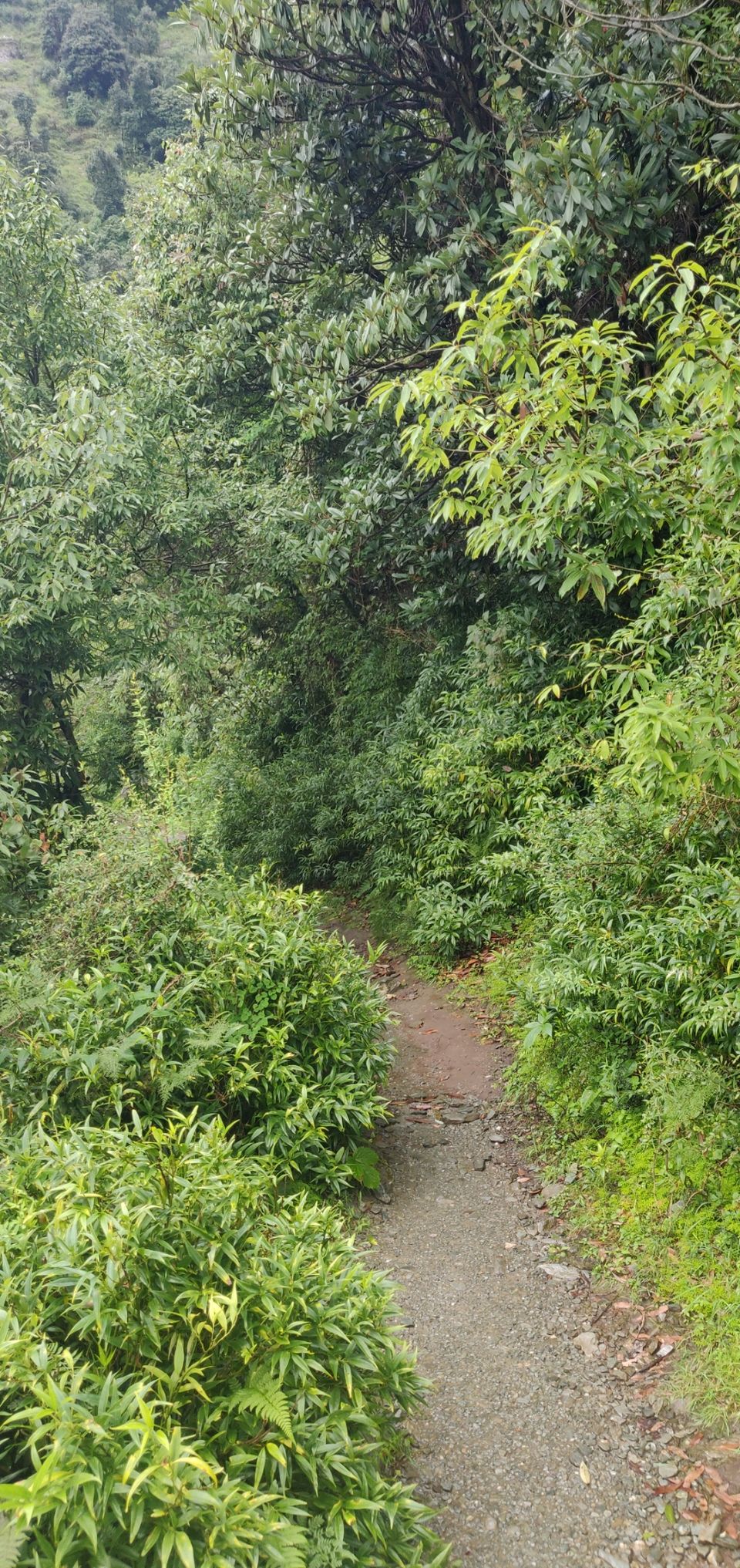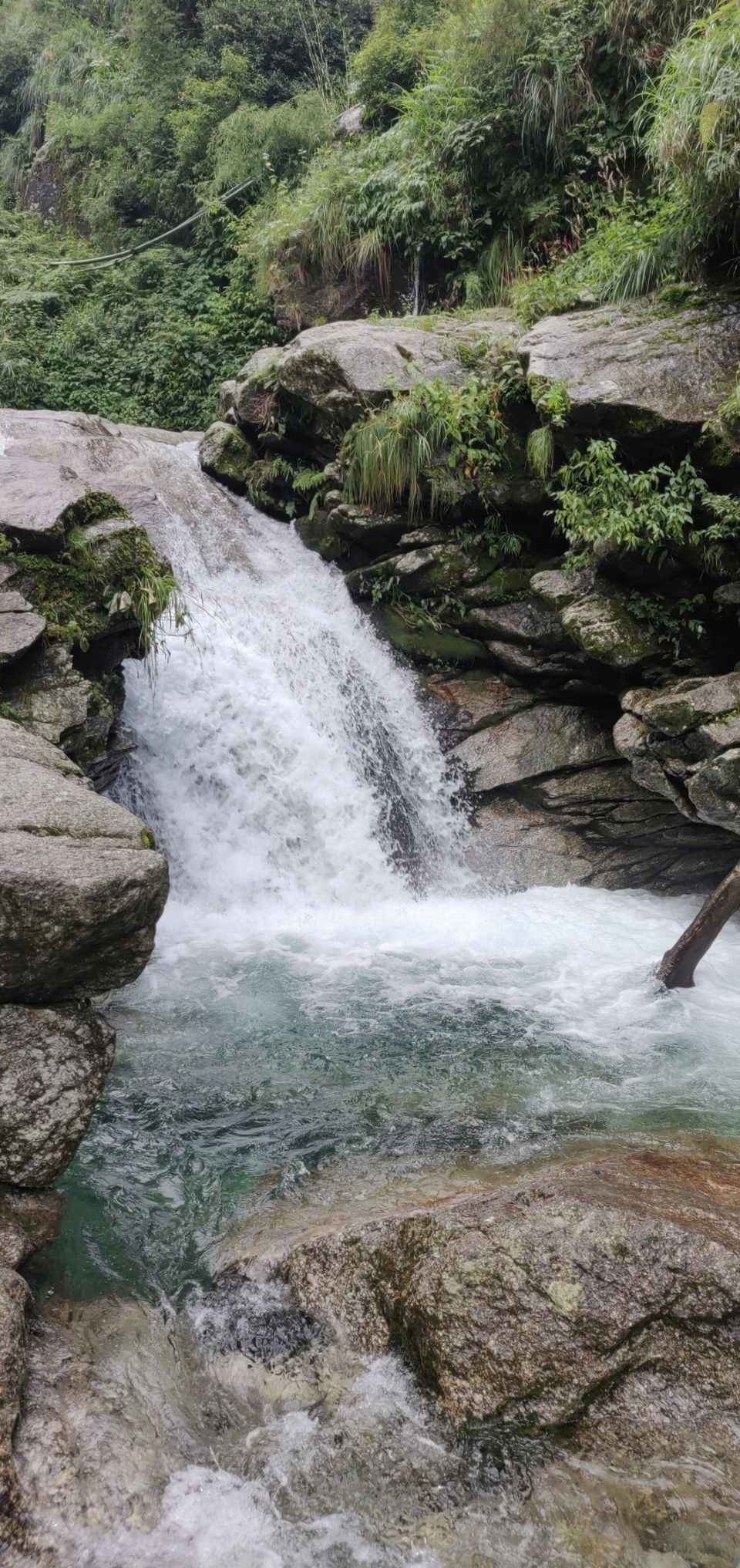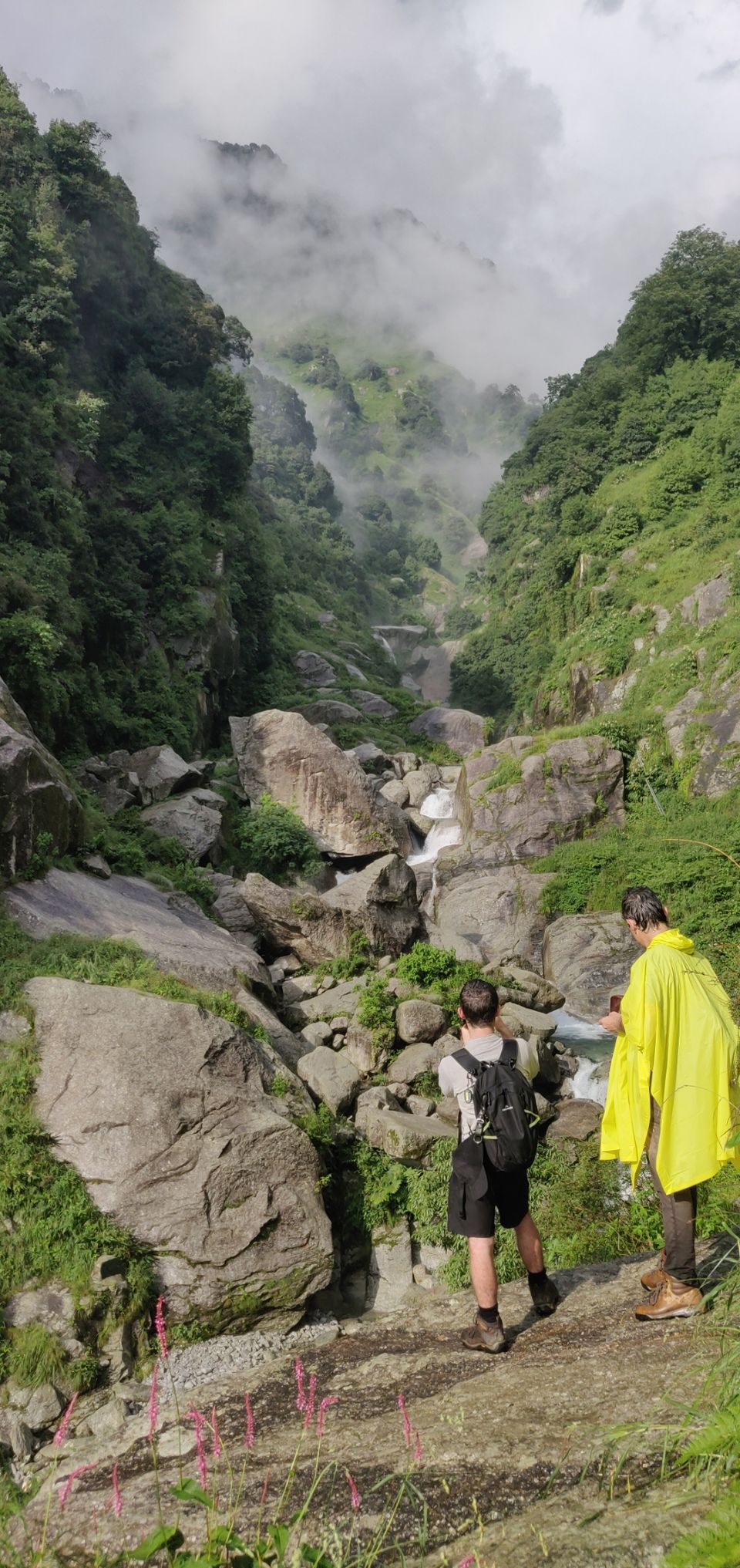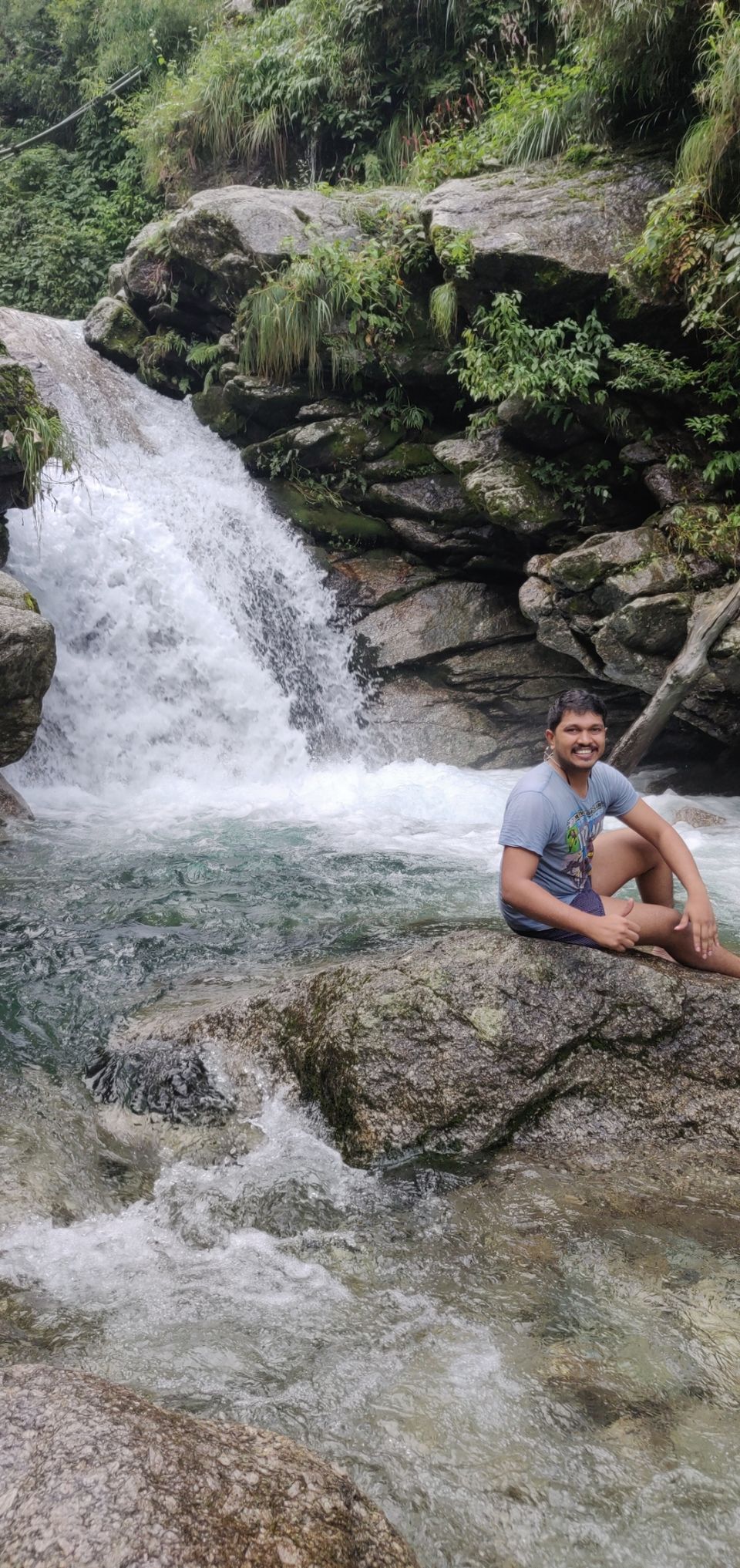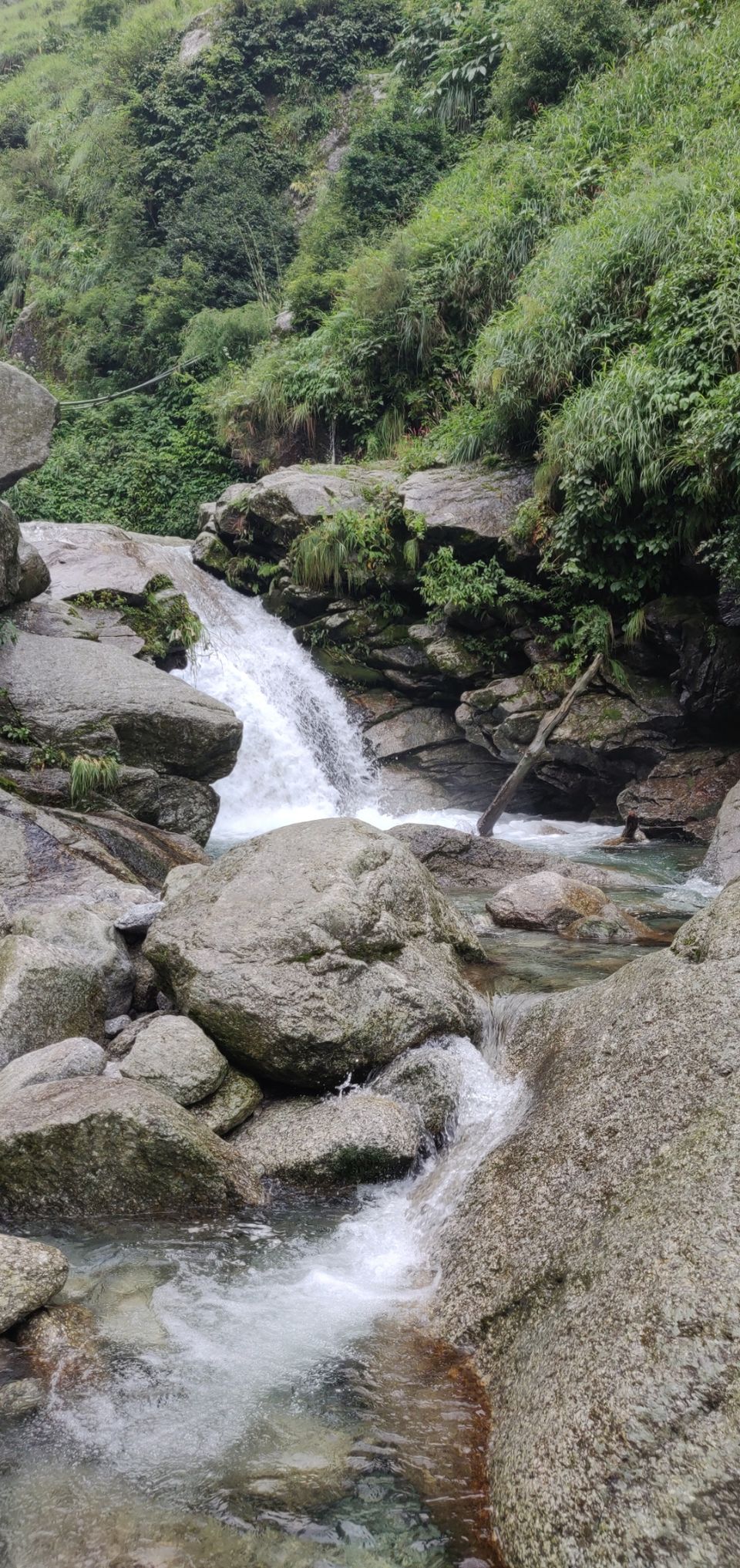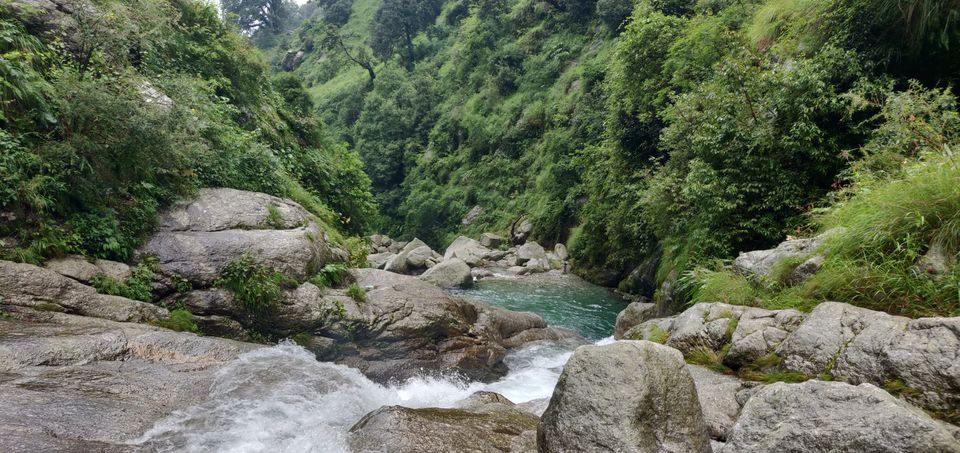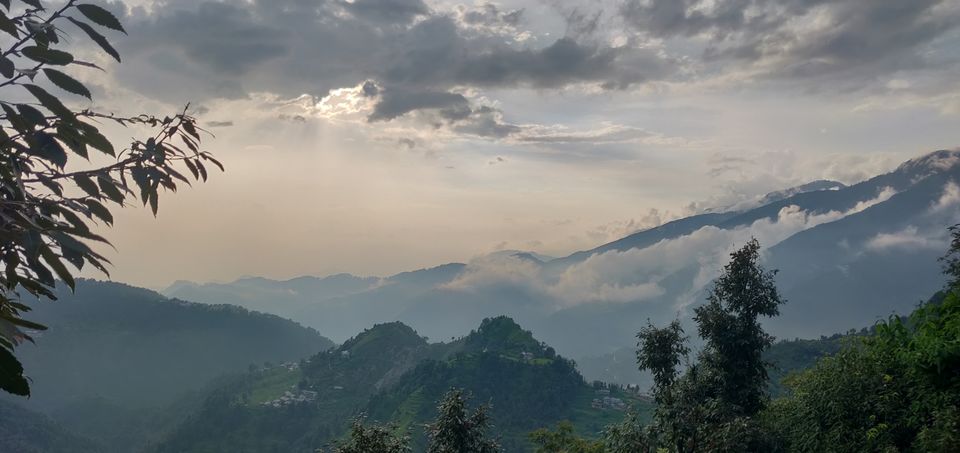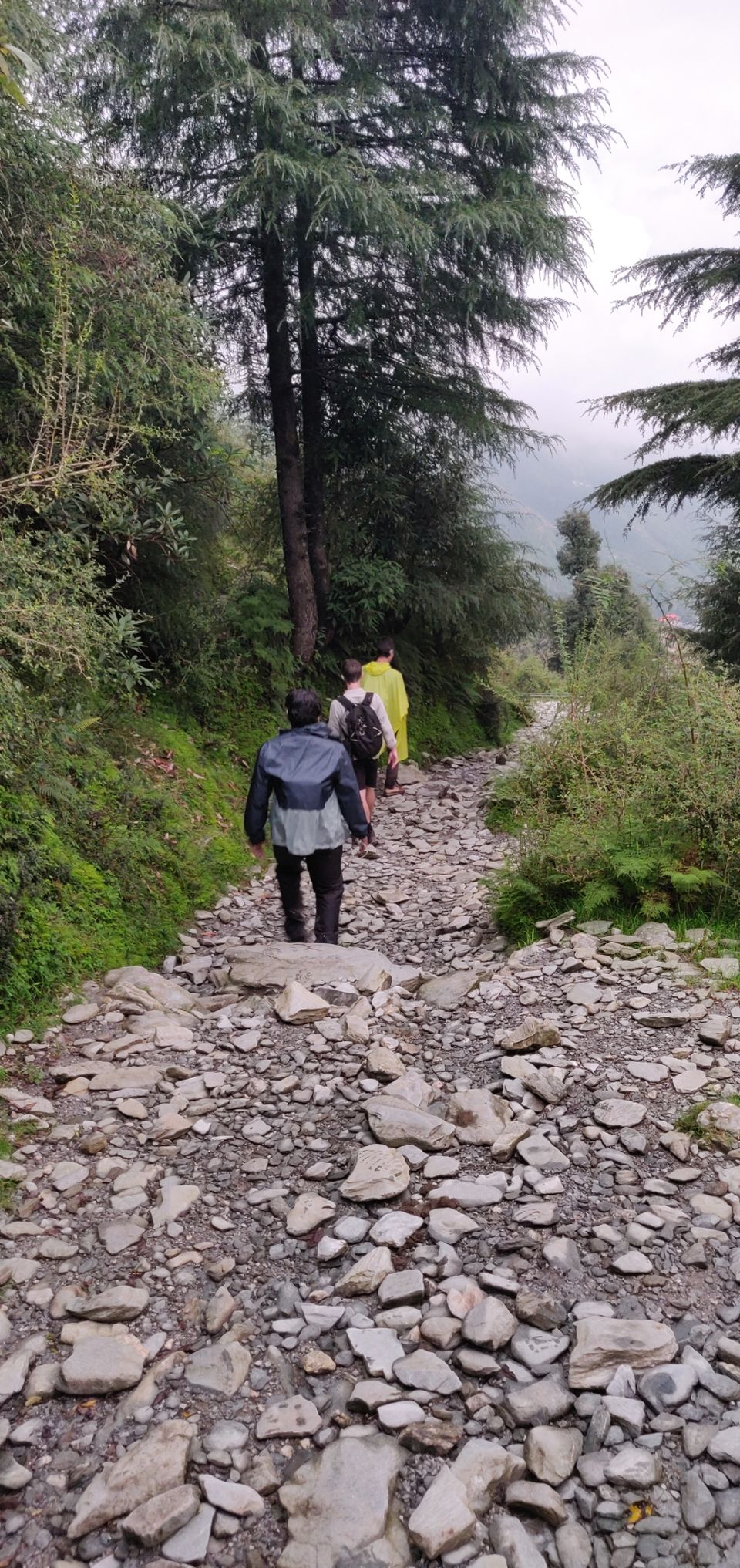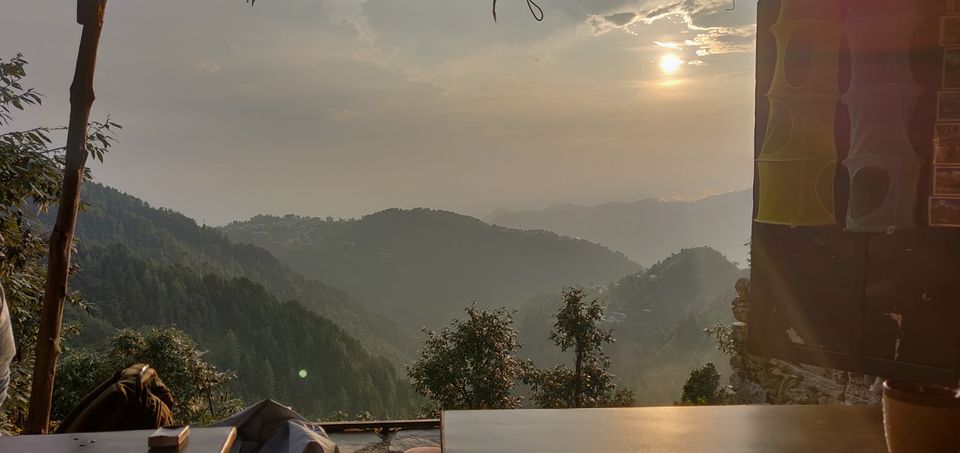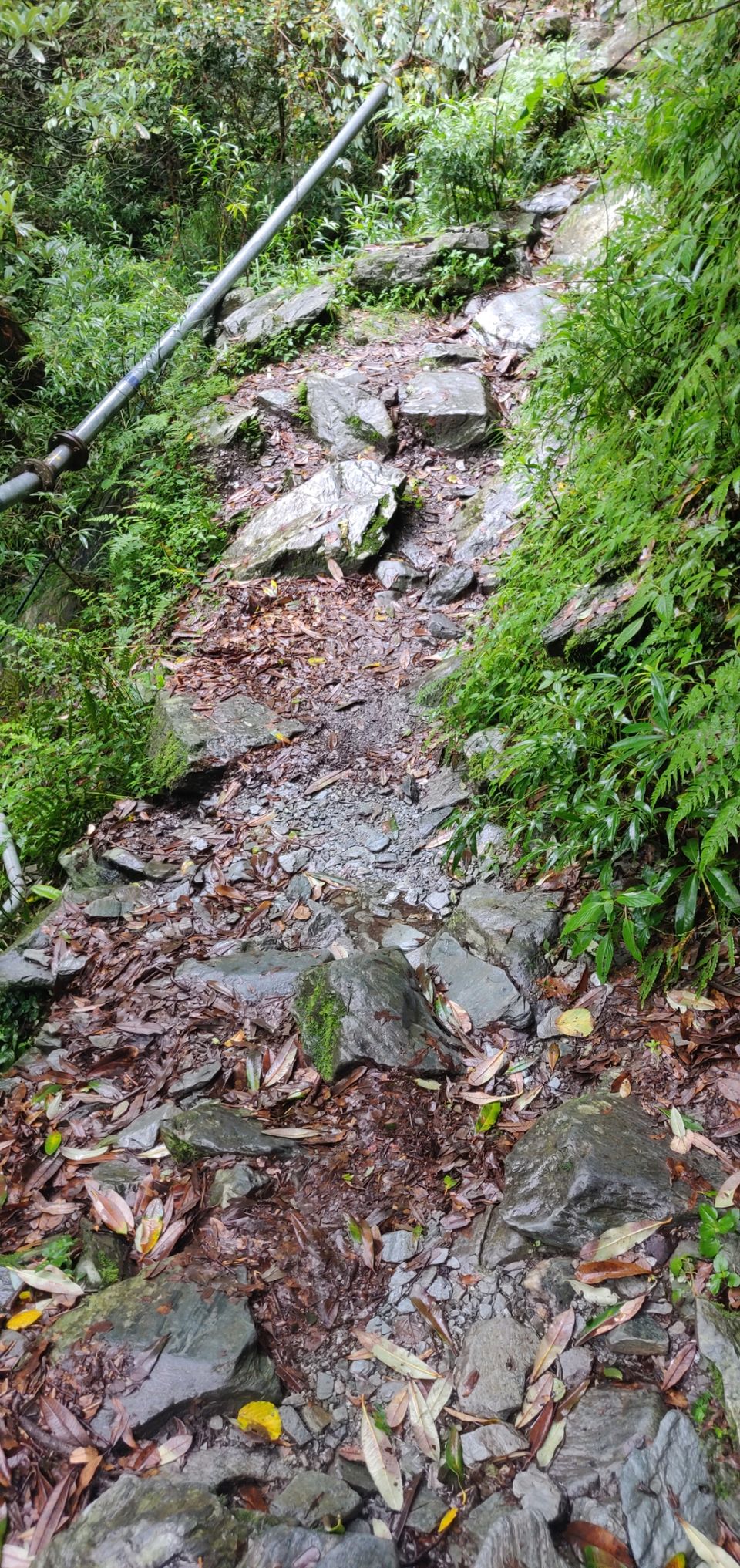 Third day we went to Bhagsun Nad it was a 30 minutes trek down hill from Shalom Bag Packers Hostel.
There are a lot of cafes at Bhagsun for food and a store where you can buy alcohol also.
Bhagsun cake is something you must try it is biscuit base with caramel in mid layer and chocolate as top layer, though it's name is cake it's more like chocolate. Available in milk chocolate and white chocolate.
We roamed around in the Tibetan market made few purchases and headed to our bus boarding point at Bharat Petrol pump Dharamshala.
A tip - the petrol pump is right next to a shopping centre/mall, it's fully air-conditioned has good shops a food court and good restaurants, so you can reach early at boarding point, chill! Have food/drinks and wait for your bus.