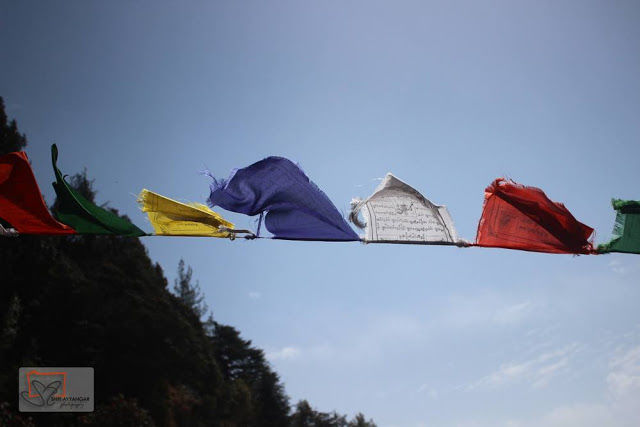 When we use the term 'Chilled-out Vacation', the first thing that crosses our minds is Goa. While Goa is indisputably the ultimate Indian destination when it comes to a relaxed vacation, but could you ever imagine that a hill-station could offer the same? Typically, the mountainous terrains in India offer a bounty of culture, adventure, picturesque sights and the elusive snow in some cases. However, there are very few high-altitude lands that take pride in its laid-back hippie culture.
Explore
Beaming with travelers across the globe, Mcleod Ganj is a perfect place to let your hair down and also experience the cultural aspects. There are not many conventional tourist(y) spots and in essence, Mcleod Ganj can be termed as a traveler's paradise but a tourist's disappointment. If you still choose to walk the 'tourist' path then here are a few spots that can be explored:
St. John's Church in the Wilderness: This is a beautiful church nestled right in between of a pine forest. The exteriors and stained glass offer a typical old-school feel and it's a pleasant place to relax your senses - away from the hustle bustle of the city life. Bhagsu Waterfall + Temple: A trek to the waterfall will get you up-close to the chilly waters of Himachal. On your way to the top, you can seek the blessings of the almighty at the Bhagsu temple and one can even take a dip in the holy pool right beside the temple. Dalai Lama Temple: A serene and peaceful complex where you can learn about the Tibetan Buddhist history and if you seek peace, you can even choose to quietly sit and meditate while the cool air brushes through your hair. Naddi (viewpoint): The viewpoint offers a picturesque view of the Triund hills and it is also a great track to walk and be one with nature. Dal Lake: This lake area is a good picnic spot and due to the precipitation of the trees in the area, the lake is known to have medicinal properties. (I didn't dare to step into the lake and nor do I have any complaints - so I wouldn't know the magic powers of this lake) Triund trek: : A tough and rugged 9km uphill trek takes you up-close to the snow-clad mountains that are simply breathtaking. Travelers can also stay in the camp overnight but carry sufficient cash, make prior inquiries and carry an ID proof as the police personnel below the hill will ask for it.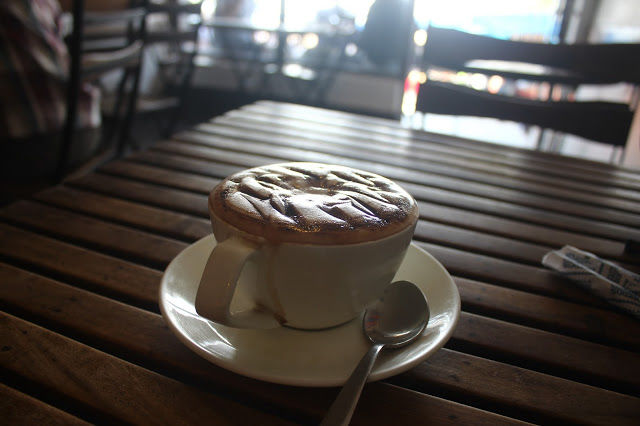 Binge
McLeod is the queen of street-foods and one cannot miss the delectable momos or the yummy thupkas and butter tea. There is an astoundingly equal ratio of street-food vendors and restaurants/cafés. Factoring in the inflow of global citizens, McLeod has a range of cuisines from around the world. Here are some restaurants and cafés that cannot be simply missed.
Moonspeak Cafe Shiva's Cafe Jimmy's Bakery Jimmy's Italian Kitchen Four season's cafe The Tibet Cafe The Chocolate Log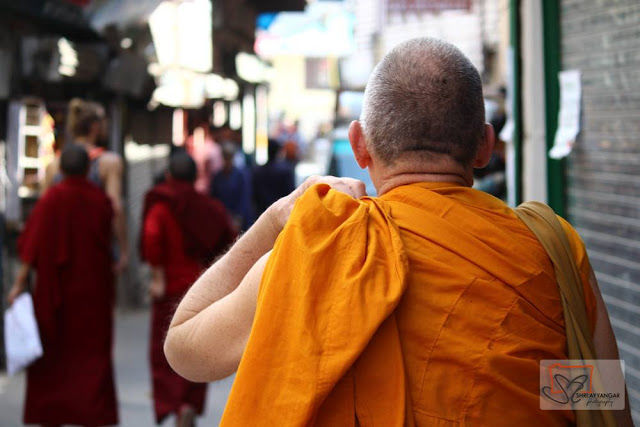 Rest and Relax Considering its laid back environment, it is recommended that travelers select an apt place of stay that allows them to enjoy the best of comforts. Some of the stay options include:
Mcleod Homestay HPTDC Club House New Varuni House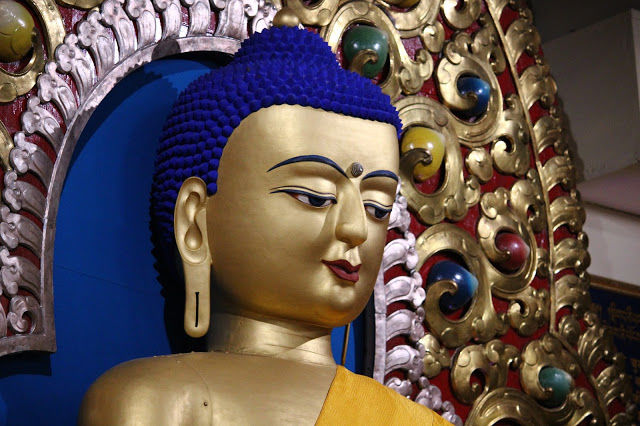 Mcleod Ganj is certainly a backpacker's dream destination and there's a bouquet of travel experiences, culture, spirituality and even gastronomy! All of this in pocket-friendly prices that will let you retain your peace and calm both within and outside!
For more pictorial evidences, follow my Instagram handle here and if you have any questions, send an email to shrikant.ayyangar@gmail.com