"Why are you going to Shimla? It's a honeymoon destination, don't go there. Also, there's hardly anything to see"
I lost count of the number of people who told me this before I started my backpacking journey. Tickets were booked, all arrangements were made, and we couldn't cancel Shimla last minute. On the other hand, I thought to myself, 'let's just go, for what I've heard it's a lovely hill station'. So I said to Sanjukta, let's start our backpacking trip with a honeymoon destination. And that's where it all began.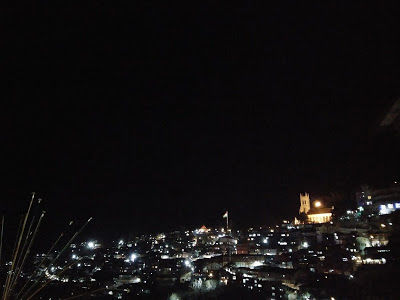 Taking a stroll in Shimla is a joy in itself. Walking on Mall road while you browse through shops and the atmosphere buzzing with conversations, it's a town which awakens all your five senses. Reminds me of how simple things in life can bring happiness!
Two things stood out for me in Shimla. One is while you are standing on the ridge, even though the crowd just seems to get bigger and conversations louder, the sight you witness from this place overwhelms you, in a good way, of course. As your lips curve into a gentle smile, a sense of solitude creeps in..and that is Shimla for you! Dreamy and charming with a tinge of romance.
Two, Shimla offers a range of places to satisfy the foodie in you. We enjoyed a lovely evening at Eighteen71. Live music along with Chinese food. Ah, it was lovely!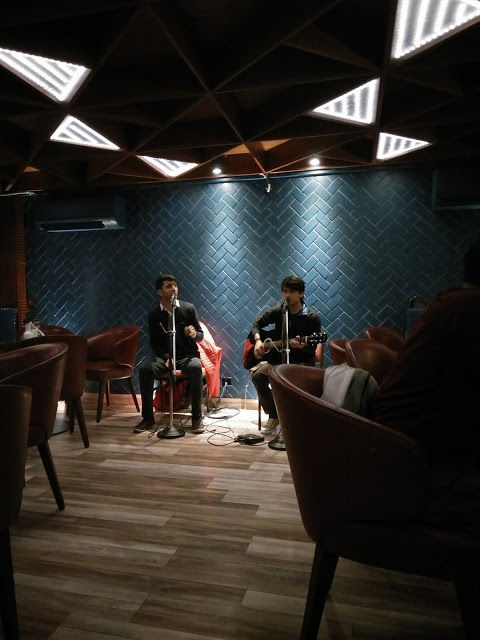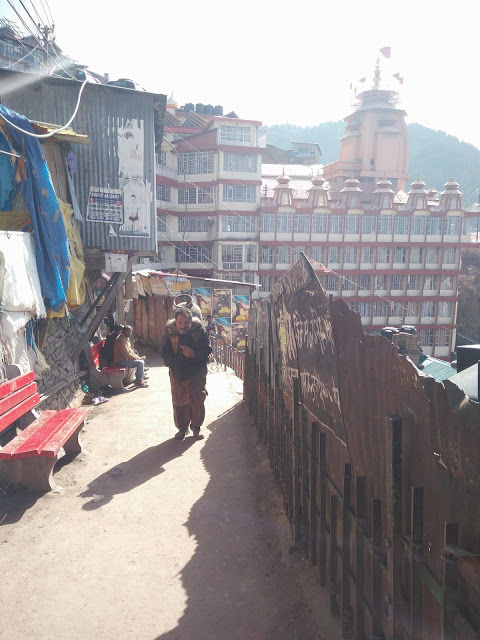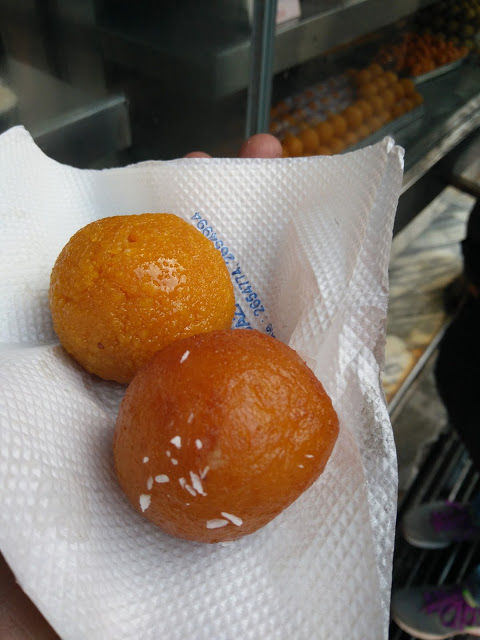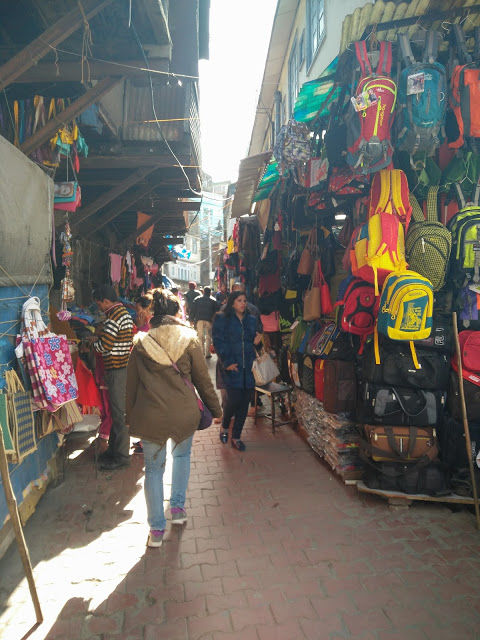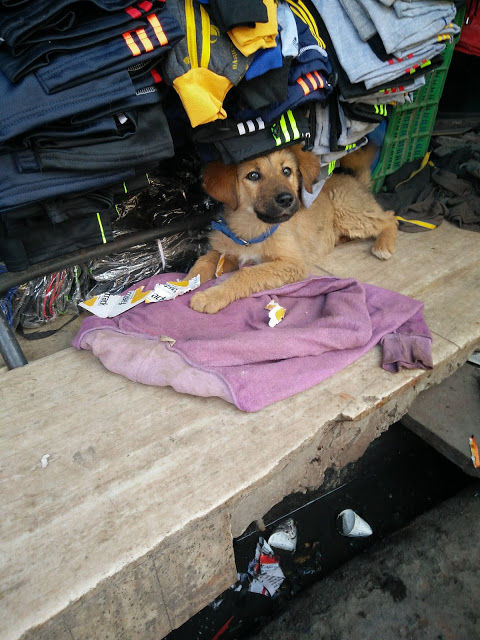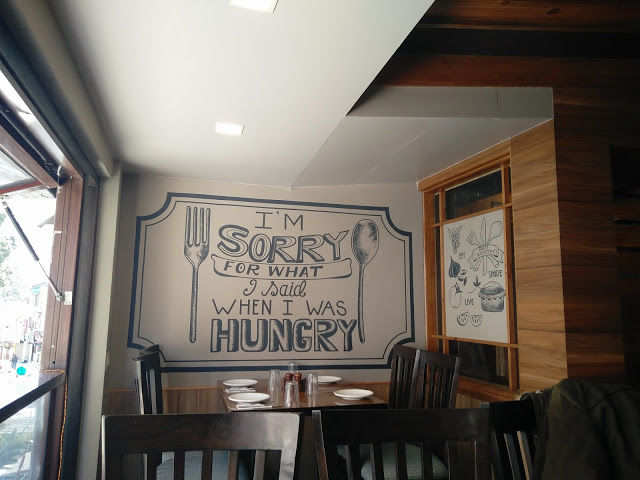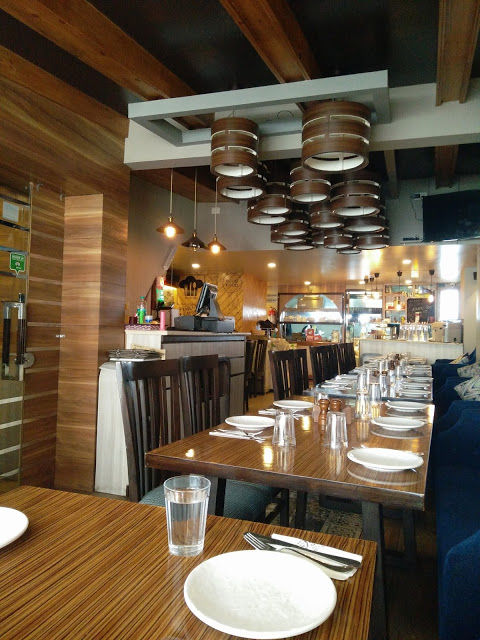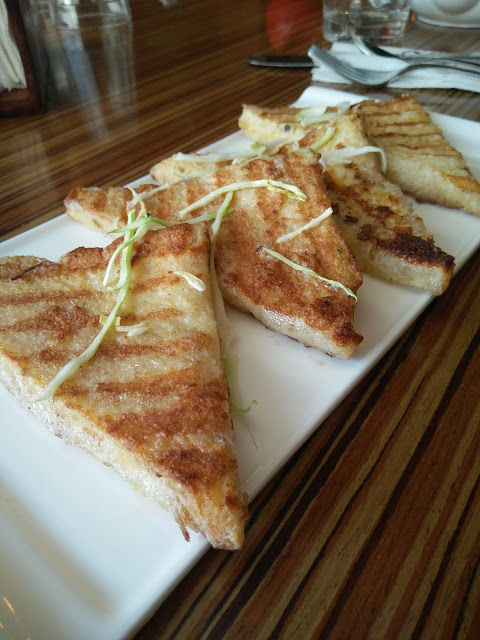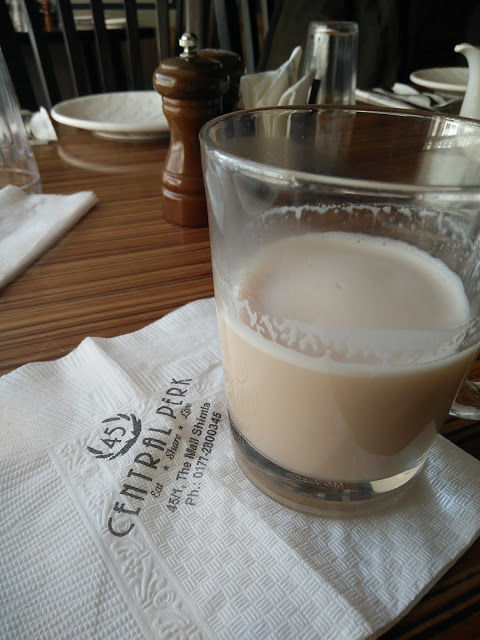 Happiness can be always found around food and Shimla has some lip-smacking food to offer in every nook and corner. Mall road is lined up with cafes which will leave you so puzzled. In fact, you might spend more time thinking where to go than at the café/restaurant itself. But, honestly, most of these café's offer similar food; taste differs but, the menu? Pretty much the same everywhere.
Does that mean it's not worth going café hopping? No, I didn't say that. In fact, Shimla gives you an opportunity to do this. Not only will this be easy on your wallet but, you will be surprised to see how much you can actually eat! So yes, if in Shimla, café hopping should be included in your itinerary.
I distinctly remember saying these 3 things to Sanjukta constantly during our climb:
-Damn, are we really that unfit?
-We can do it, let's #justdoit
-We are on a vacation; we are supposed to be lazing around instead of doing some fitness test which drains the life out of us!
But you know what? We made it! We completed the test in 35 minutes which meant, we aren't absolutely fit but we are fit enough!
I sat there at the top for a while and then walked around to enjoy the view. As I put on my gloves and clenched onto my sweater for it was getting cold, a daunting question popped up in my mind.
How many times have we been troubled by the thought that things never come easily to us? It's always a struggle, an arduous struggle. But truth be told, nothing comes easily to anyone. We learn to appreciate outcomes only after we have been through the tedious process of achieving it.
And then I smiled to myself as I gazed at the image Mother Nature presented in front of my eyes and, I said to myself, 'The climb wasn't easy but for this view, it was worth it'.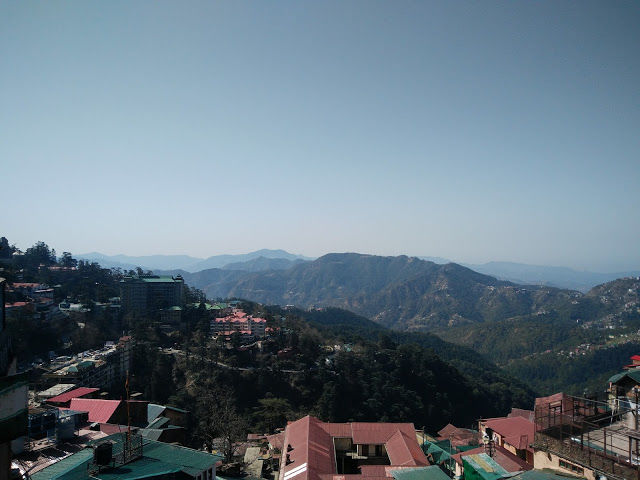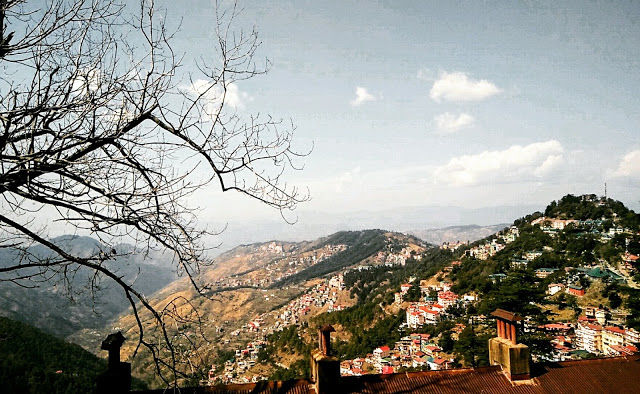 In-short:
No of nights to spend: 2
Best time to visit: March to June (Shimla can get very cold at night hence, it is recommended to carry thermal clothes and gloves)
Best place to stay: Try getting an accommodation at or near Mall road. Several hotels provide reasonable accommodation rates
Things to do: Café hopping, walking up to Hidimba temple, relaxing at the ridge and window shopping at the Mall road
Restaurants/Cafes to visit: Eighteen71, Café Sol, Central Perk, Hide Out and Rendezvous
Must haves: Thali at Rendezvous
Is shopping recommended: No, don't waste your money on this
Things you must carry: Warm clothes and a torch (When Shimla gets dark, it gets really dark)