Last minute bookings, hasty packing and a 10-hours overnight bus journey from and I found myself in front of a beautiful guesthouse in Manali, with apple trees and a gorgeous view. I reached Manali early morning at 5 and found a cab. On our way, we crossed the nature park and the bridge over Minalsu River. The route was as scenic as it can get at dawn, especially in the hills. I saw local ladies walking towards their fields, while some others working in the verandas of their mud houses. And all of them seemed at ease with tourists and foreigners and smiled with warmth.Old Manali Landscape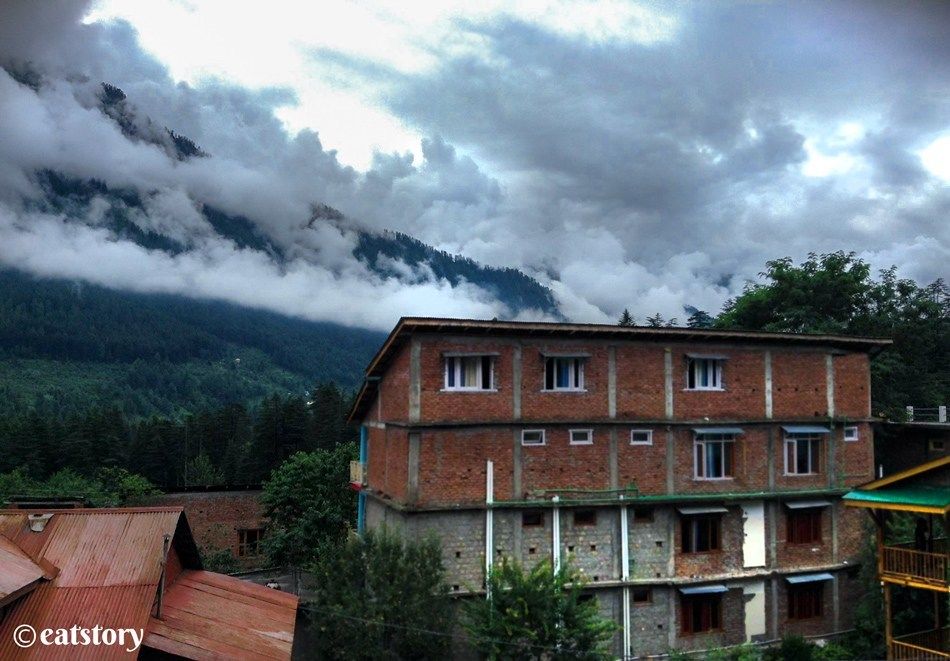 In Old Manali, the locals have become comfortable sharing their space with travellers, whilst remaining rooted in their traditional ways of living. It is a world of its own, with many cultures, languages, food and people. I had decided to ditch the concrete, congested and commercialized New Manali and I couldn't be happier, as I cherished the unadulterated Bohemian vibe of Old Manali.
I explored the locales and my quest for food, took me to various interesting cafes. It was both exciting and memorable. From Trout fish to Shakshuka to Schnitzels, Old Manali is a melting pot, for different people and cultures and the cuisines they bring along.
Consequently, the place is flooded with eateries. However, here are those few that I really loved:
The Lazy Dog
ADDRESS: Address: Manu Temple Road | Old Manali, Manali 175131, India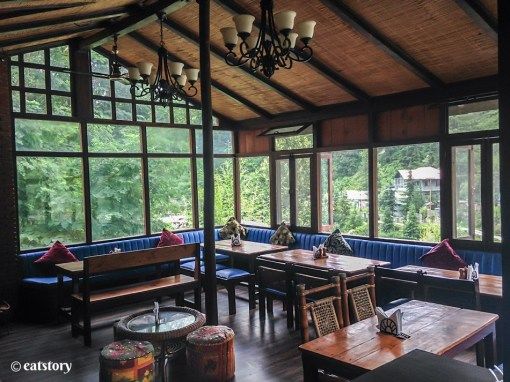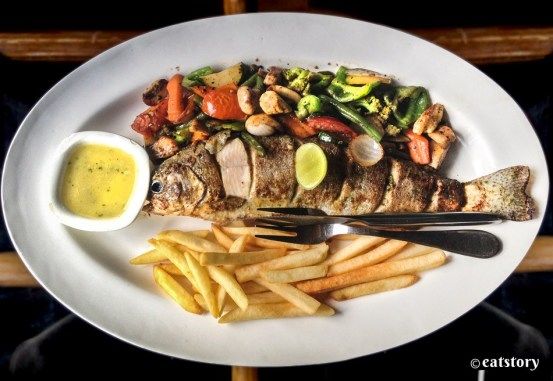 Undoubtedly the most popular place to visit in Old Manali, The Lazy Dog, enjoys the luxury of the best outdoor seating, with a scenic view of the river and mountains. Started by Gopal Kaushik (a young journalist turned restaurateur from Delhi), is now 8 years old. As you sit outside, listening to the sounds of gushing waters and chirping of birds, order yourself a Trout fish with butter garlic sauce along with a pint of chilled beer. It really can't get more relaxing, can it?
MUST HAVE: Grilled trout fish with veggies and garlic butter sauce.
Dylan's Toasted and Roasted
ADDRESS: Old Manali, Manali 175131, India (Formerly Toasted & Roasted)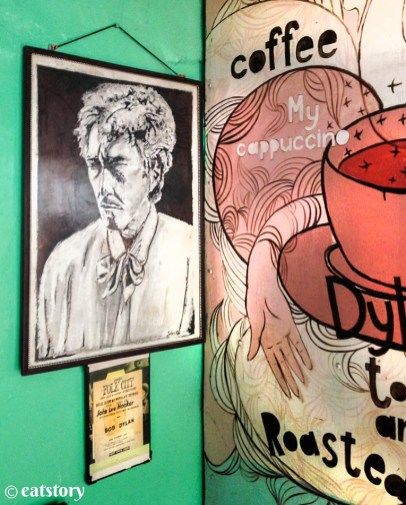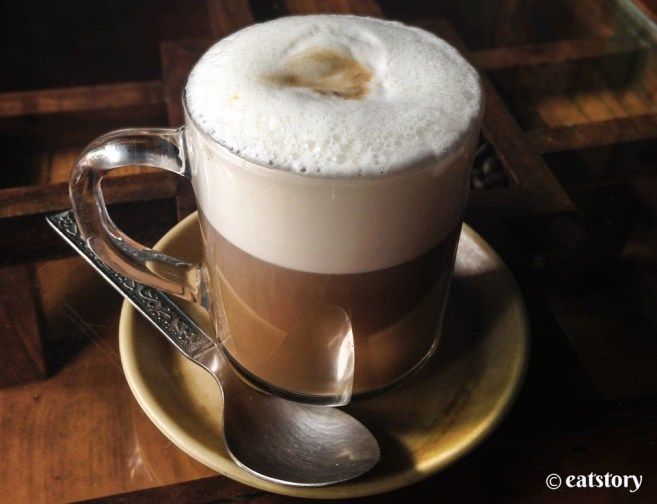 The most iconic café in Old Manali, is operational since 2005. Earlier known as Double Vision, it was started by three friends who loved Coffee but couldn't find it anywhere in Old Manali. Hence, they opened a café and decided to make their own coffee, the way they liked it. A hugely popular place to have breakfast, their Coffee beans are especially roasted by Raj (the owner) who believes in using only the Indian coffee beans from Chikmagalur and Coorg. So, if you are looking to make some interesting conversations over coffee, walk into Dylan's.
MUST HAVE: Coffee, Set breakfast and Chocolate Vanilla Sky
Johnson's Lodge
ADDRESS: Circuit House Road, Manali 175131, India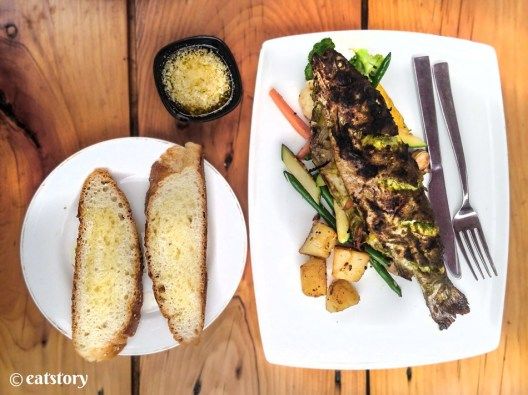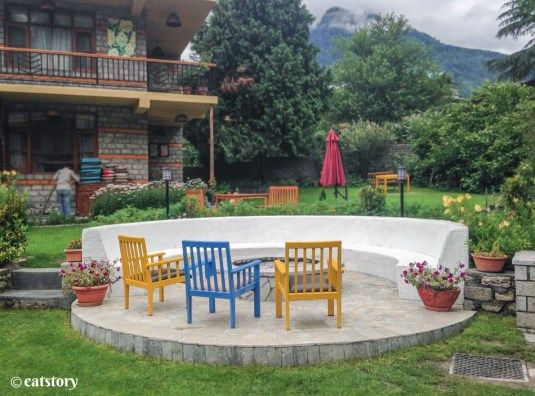 A lush green garden and vibrantly colourlful furniture, along with great food for company, is the newer venture by Mehul Johnson, one half of the Johnson siblings duo. You can spend your entire day sitting in the lawn relishing delicious pizzas and desserts or sitting by the bar, sipping some great drinks. This place has a pool table and a dog named Tango, to entertain the guests.
MUST HAVE: Rosemary Chicken, Lemon Martini
Johnson's Café
ADDRESS: Circuit House Road, Loghut Road, Manali 175131, India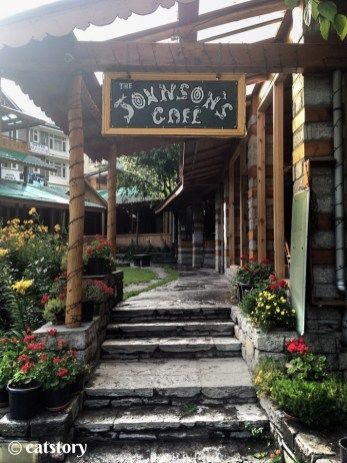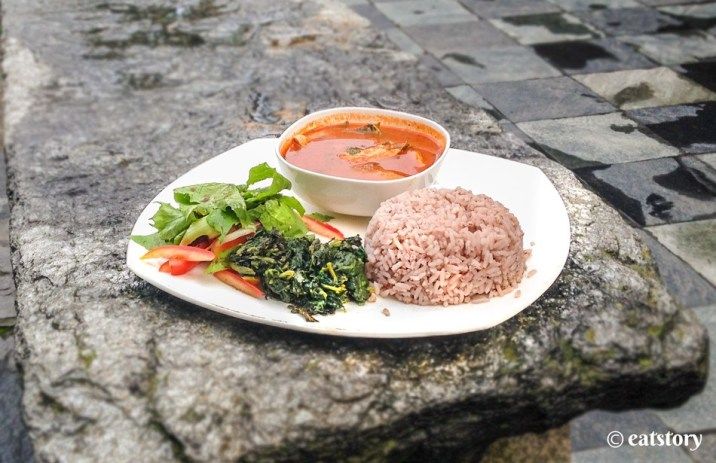 The older and the original it is the best place to have trout fish in Manali. They serve more than 10 different preparations of trout fish itself. The Café has a beautiful garden, spacious seating, a bar and a huge space for live gigs. Enjoy country music or contemporary songs, while you eat and drink to your heart's content.
MUST HAVE: Manali Trout
La Plage
ADDRESS: Club House Road, Old Manali Village | 900m Beyond Club House, Manali 600002, India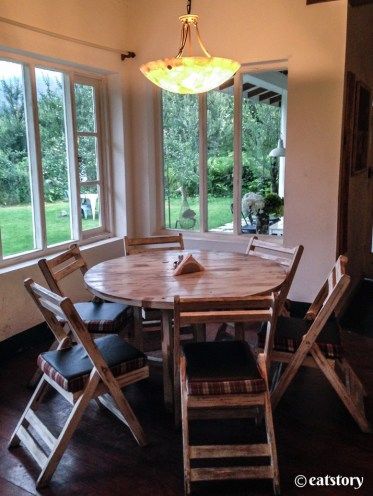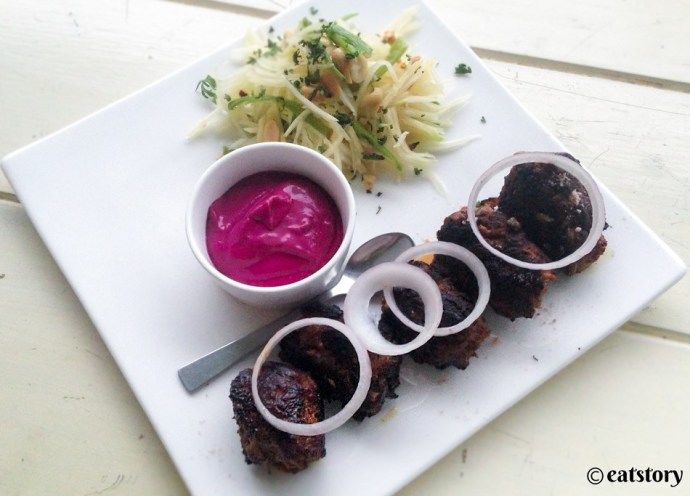 Away from the busy lanes of Old Manali, La Plage is located about 1 Km from Club House Manali. Shivani Bhullar and her French Partner, own this picture-perfect place. The French cottage has beautiful outdoor seating and the interiors are equally plush. Each and every piece of furniture is handpicked and the artifacts are minimalistic yet stylish. Try the French delicacies coupled with wine in candlelight or enjoy the madness of DJ nights on Friday. They also provide a free pick and drop service till the clubhouse.
MUST HAVE: French Desserts, Mutton Cutlets with Beetroot Dip
Café 1947
ADDRESS: Old Manali Near Bridge | On the way to Manu Temple, Manali 175131, India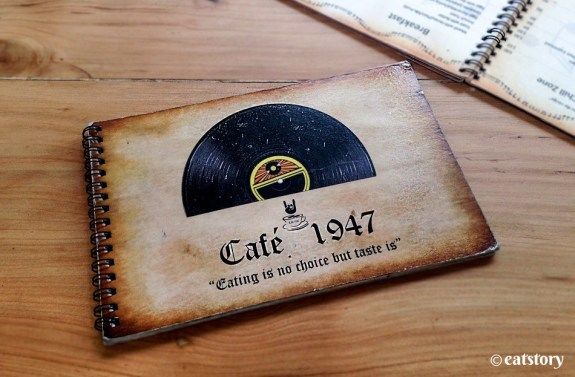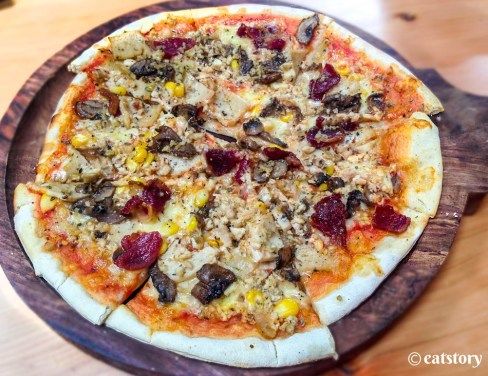 Located just at the beginning of Old Manali, this café celebrates the philosophy of freedom, hence the name, 1947. This little Italian eatery has been recently revamped and is now famous for hosting live gigs. Walk in for some delicious Italian dishes like Pizza, Risottos, Bruschettas and Paninis.
MUST HAVE: Pizza, Pesto and Cheese Bruschetta
People
ADDRESS: Old Manali, Manali 175131, India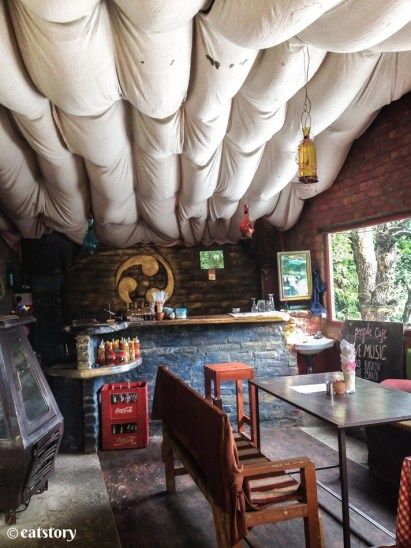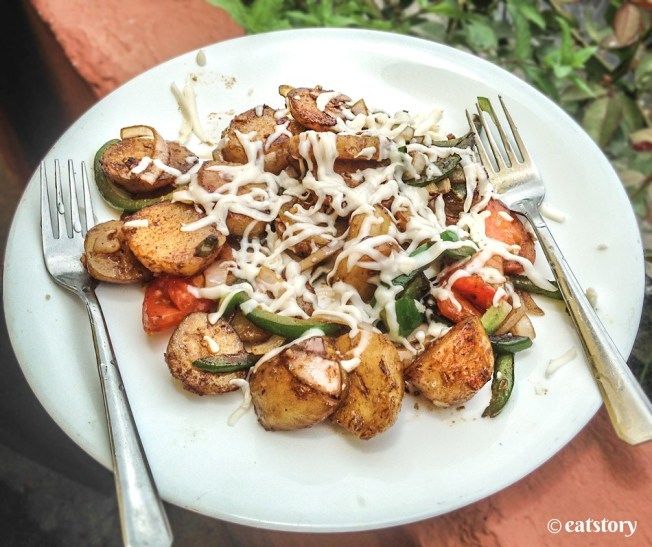 In case you love to start your day by listening to trance music, visit People Café. Located right opposite to The Lazy Dog, this café enjoys a great patronage (second to Dylan's) from foreign travelers. Run by a Russian lady, this café serves big portions for breakfast. And if that's not enough, you could also enjoy Sheesha.
MUST HAVE: Breakfast, Fresh Juices
You could also check out Sunshine café and Drifters Inn & Café, which are equally popular. So this was my list of places to visit in Old Manali. Which are your favourite eateries in Old Manali, do write to me in the comments.
This blog was originally published on EatStory.
Frequent Searches Leading To This Page:-
10 best things to do in manali, things to do in manali in december, best things to buy in manali, do's and don ts in manali, famous things in manali for shopping, top places in manali to visit, best places to visit in manali for honeymoon, top manali tour packages with prices from delhi