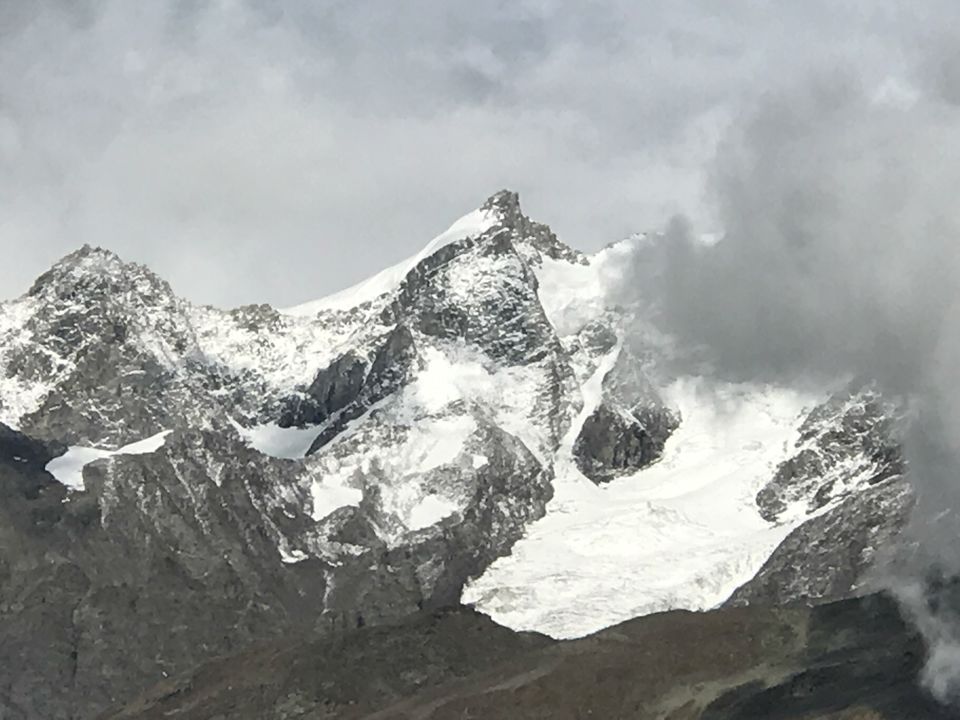 Manali is a turkish delight served to both the travellers and tourists. This is the one place that I always get back to, one way or the other. Manali calls me and I answer the call. Why shouldn't I ? This place seems like home to me now.
This blog covers places to visit in and around Manali.
How to Reach -
By Air- The nearest airport is Bhuntur Airport in Kullu. It is located at a distance of 10 km from Manali.
By Rail- Jogindernagar Railway Station is the nearest rail head from Manali. It is 167 km from Manali and not the most recommended option.
By Road- Manali is 539 kms from the Nation's Capital, Delhi. It's easily accessible from road and is the best way to reach the Himachali Town.
People usually spend Day 1 relaxing after a long night of travel.( Don't tell me you travelled in Day time.) I say keep moving, for you are most excited on Day 1. Keep the Chull alive !!
Before going to Solang Valley, check the weather. If the weather is clear, it is not necessary to rent coats and shoes. If the weather speaks of rain or snowfall, do rent the coats and shoes. The rental of equipment is also dependent on the amount of snow that has fallen on the valley. The gloves are highly unnecessary, if you are not interested in playing with snow.
Restrain from renting equipment for any adventure sports that they tell you about. I repeat restrain. They are not worth your time or money.
The gateway to the beautiful Solang Valley is a narrow trail filled with rocks tied in ropes so as to make it safe for the tourists.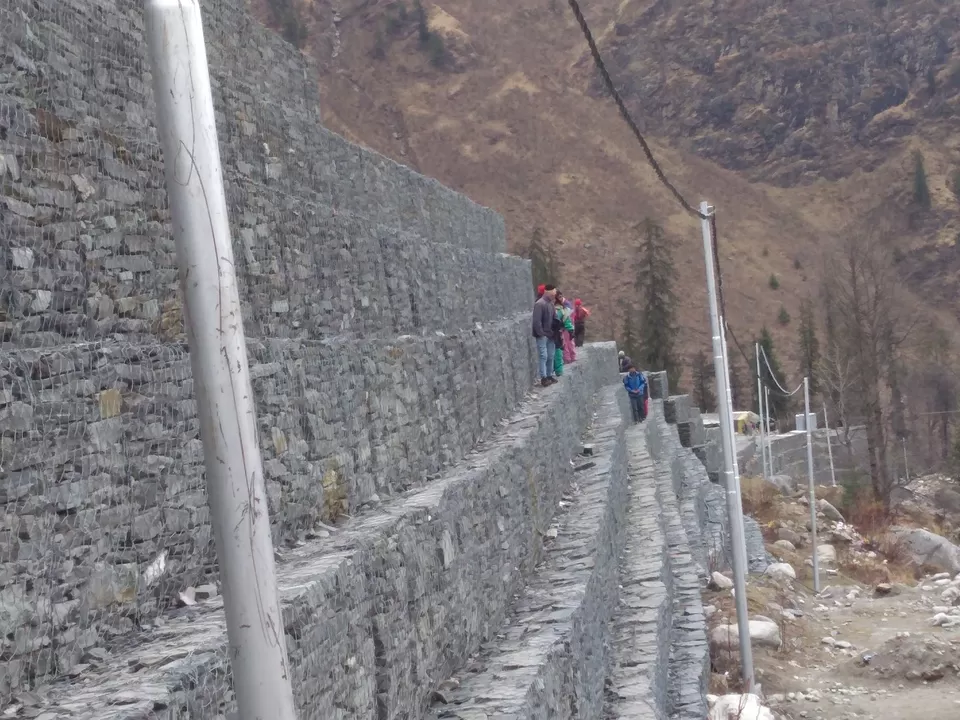 As you set your eyes above the valley, you can see snow-cladded mountains in distance with the sighting of a beautiful temple if you look closely.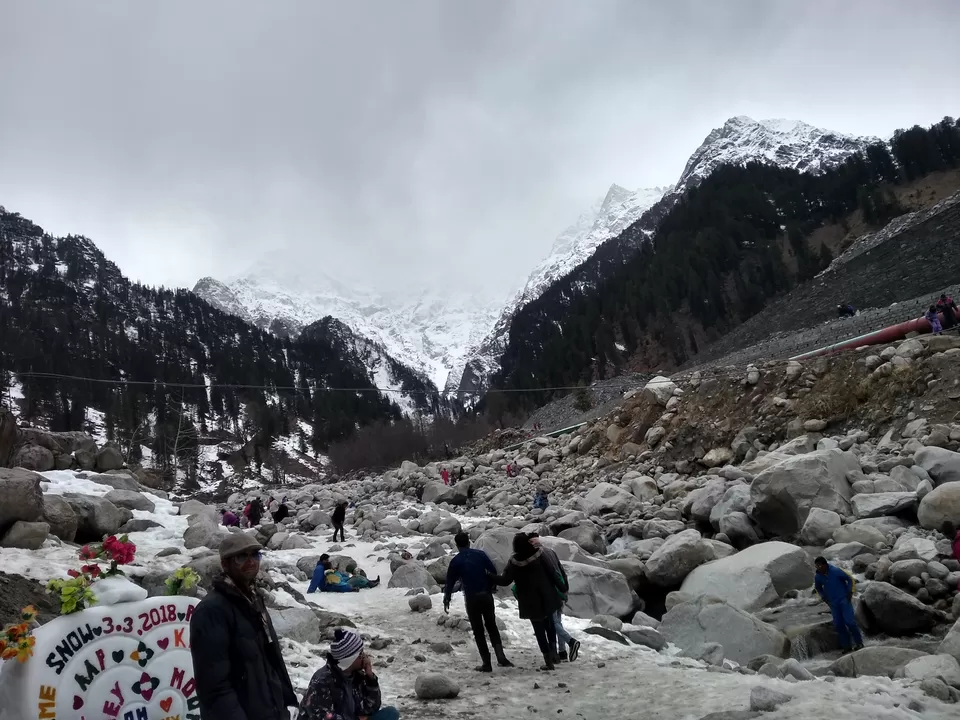 The whole place is filled with lame not so adventurous adventure sports.
Anjani Mahadev temple is a 20 minutes stroll through a pavement path. You could also cover the journey with a ride on vehicles for off-roading.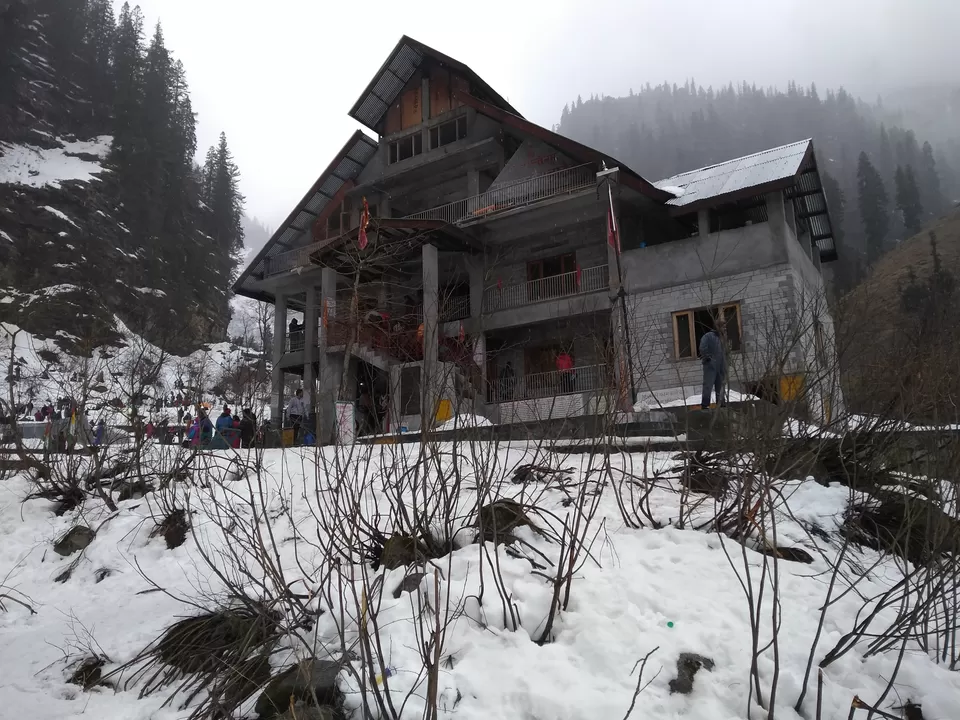 Make sure that you leave the place nice and early in the afternoon to avoid traffic jams due to a bridge which allows only one vehicle at a time.
Evening in Manali are best spent on the mall road of Manali. Delectable momos and six-flavoured softies mixed with a bit of shopping would make your evening. Head to Old Manali next for the best food in all of Manali.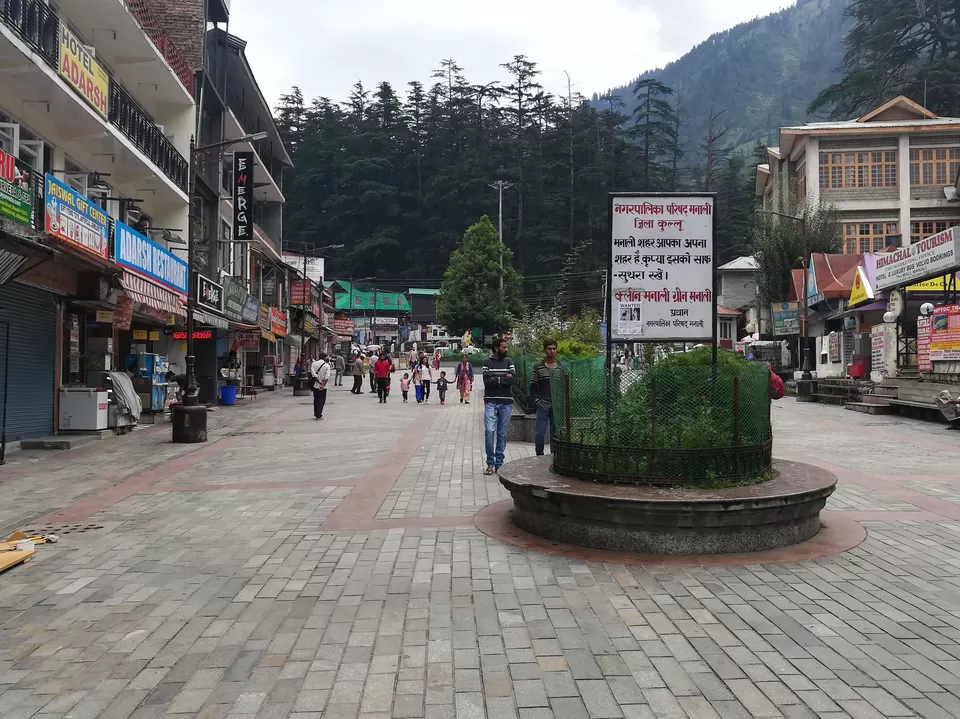 Bob Dylan Fans you simply can't miss out in this place, enjoy the buzz with a superlative coffee by your side.
The best thing in the house though are the cookies. Melting chocolate dripping out what more could a chocolate lover hope for, it's an experience you simply can't forget. Sugar rush kicks in and you are in a world of your own just like Bob Dylan.
Arguably the best cafes in the hills are in Manali and the best food is served in 1947. It's a place, a person with a sweet tooth would regret missing on. Tiramisu, Blueberry Cheesecakes are just to name two dishes you would wish to come back for. The Italian dishes would result in your jaw-dropping. But that is not all there is to 1947, charming music is sung by this riverside cafe to make it the sweetest combination.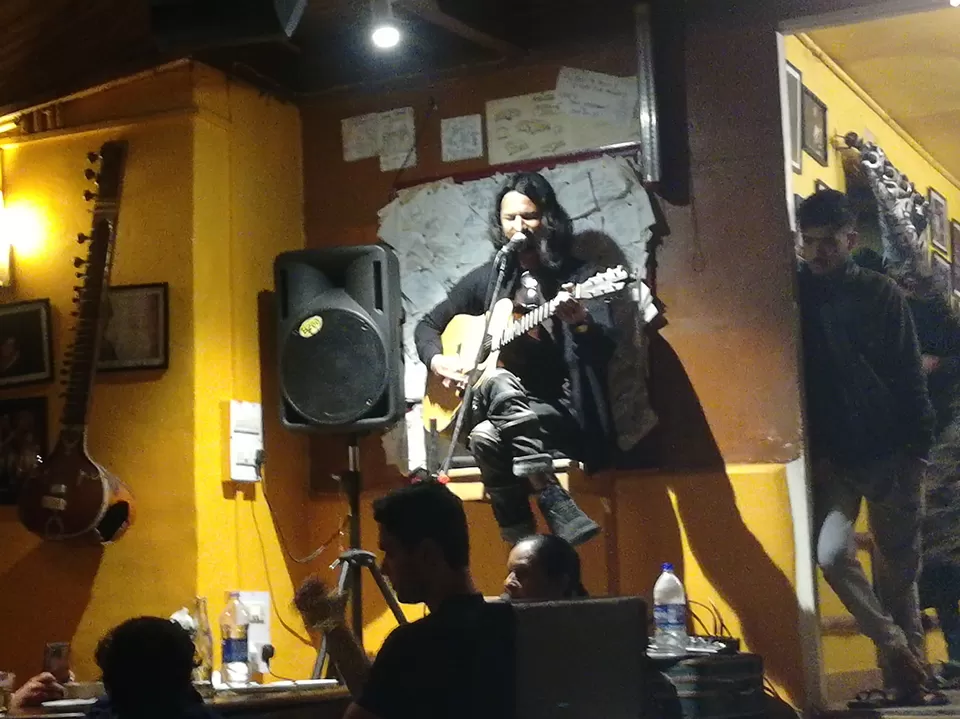 For day 2 head to the majestic Rohtang Pass. It's the gateway to Spiti.
The road goes pass the beas river with sheep and yak seen by the hills.
The most gorgeous view in rohtang is the frame in which each and every detail of the road could be clearly seen, complemented by the mountains in the background.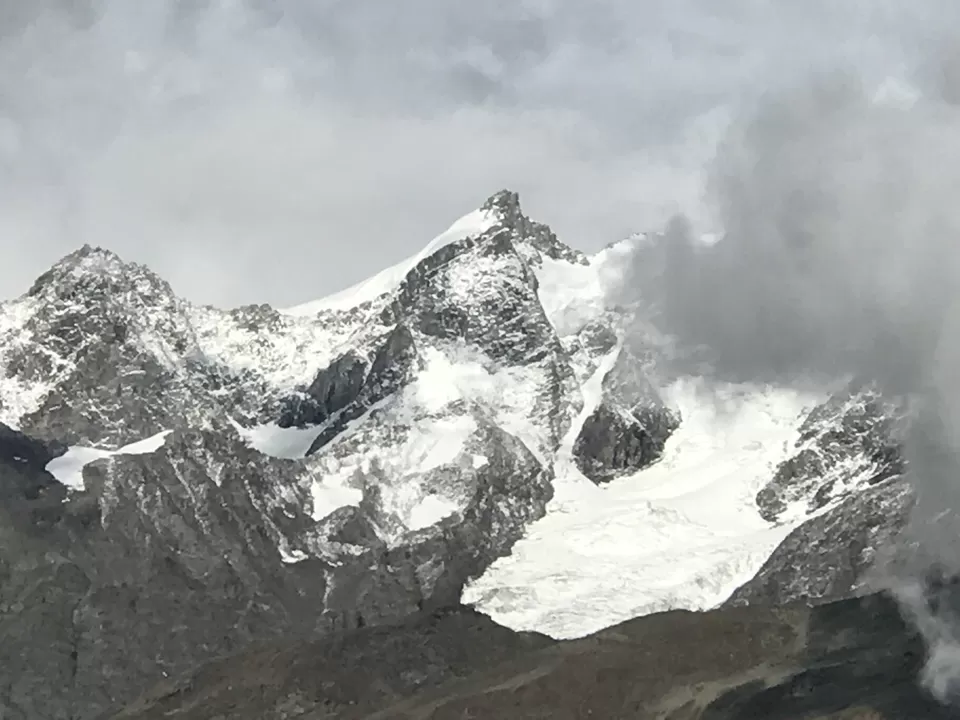 You could make your way to a nearby hill which would mean a short hike. You can also spend some time by the rohtang lake.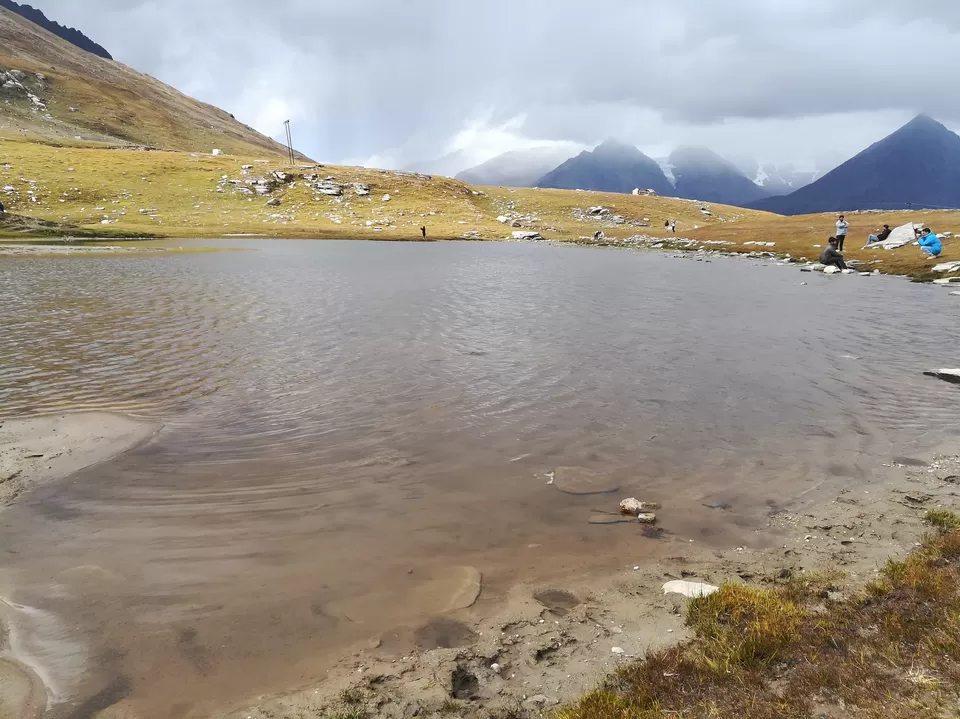 Make sure that you get a permit in advance. Rohtang is also closed in the winters, make sure that you take that into account.
Hadimba Devi temple is an ancient cave temple dedicated to Hadimba Devi, wife of Bhima.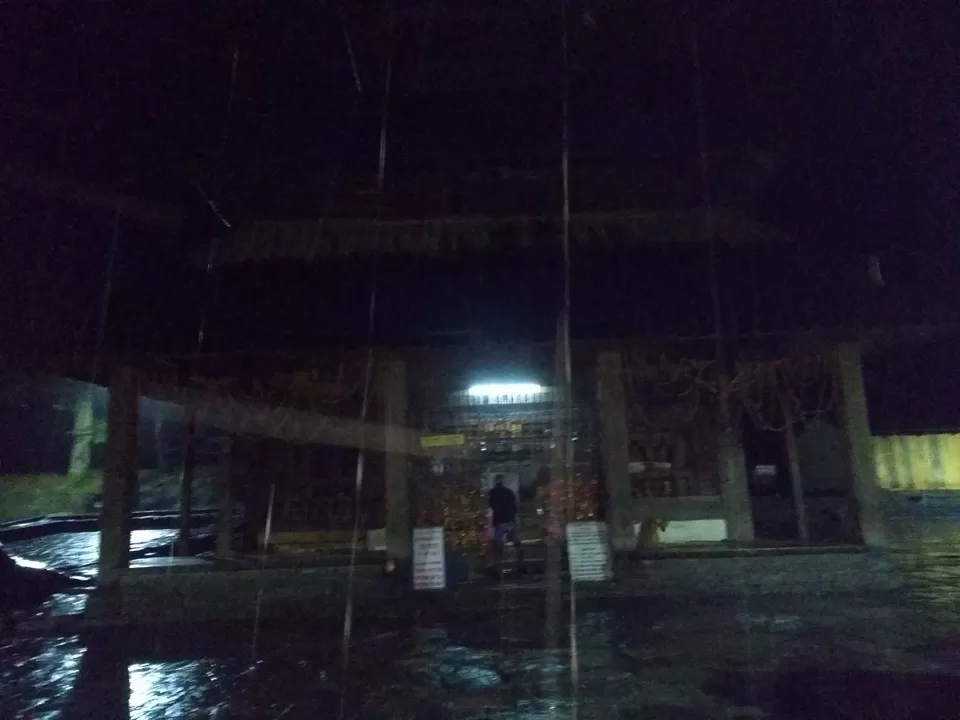 Martins is only open on Sundays. They have a limited menu served with a lot of heart by an Austrian couple. Authentic wooden oven baked pizzas, soups of the day, 2-3 pasta option, 1-2 desert options sum up most of their menu. The best is yet to be mentioned though, it's grilled chicken with fries which requires overnight preparation. it has to be ordered at night therefore.
Jogini Waterfalls should be a must visit in your itinerary. It's beauty personified as you have a chance to witness a rainbow behind the waterfall.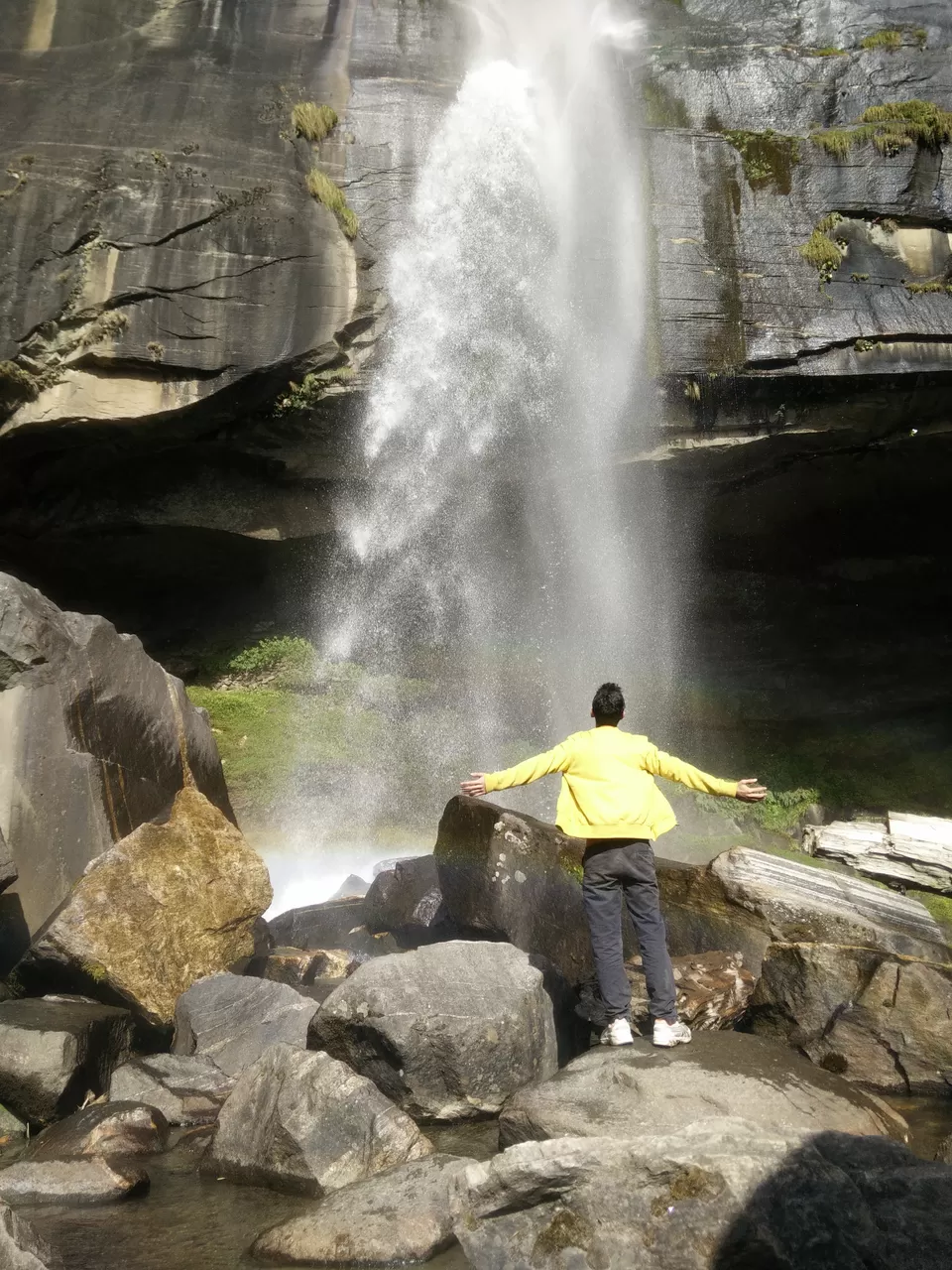 There are two different trails, I would recommend you to take the same trail as in 'The Way Back Home' by Rohan Thakur.
The hike is not all smooth sailing, it should take you about forty-five minutes to an hour to reach the top with every bit of it worth it.
On your way back, take the other trail which takes you by an enchanted forest. At the end of the forest, there is a temple Vashishtha Temple.
The temple is more than 4000 years old named after Rishi Vashisht who tried to commit suicide after his children were murdered. The river refused to kill him though.
There is a hot spring as well that many a tourists visit.
If you are looking for brunch, visit this place for scrumptious banana pancakes, apple crumble with custard/cream, waffles and much more.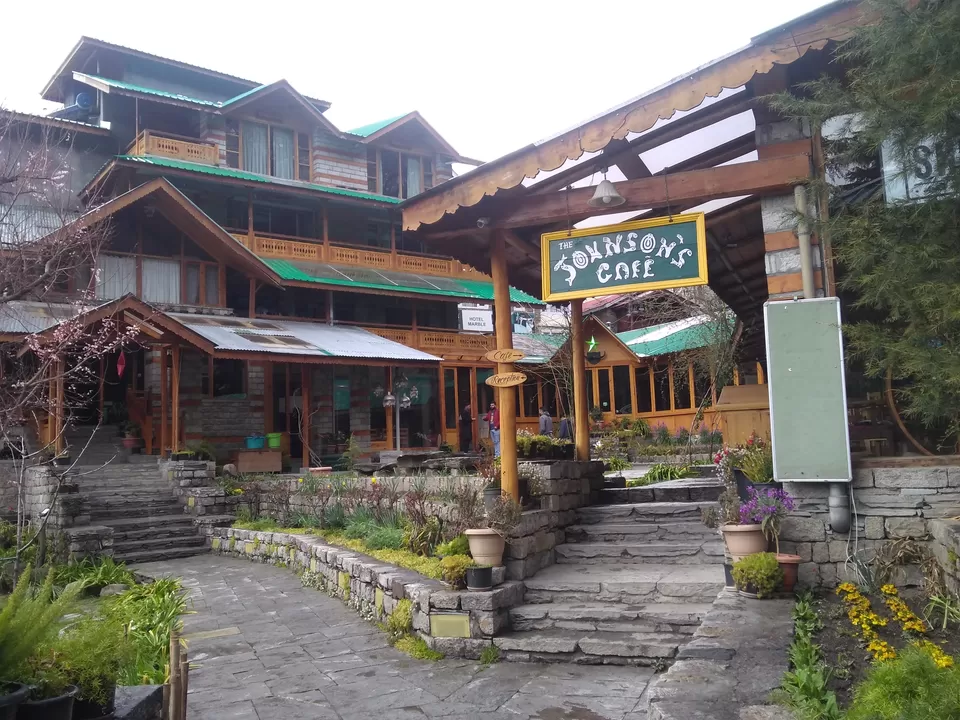 If you have a day extra, you could spend it river rafting in Manali. Pirdi has a dedicated center for water sports.
Frequent Searches Leading To This Page:-
couple tour packages from ahmedabad to himachal pradesh, himachal pradesh state government tourism packages, dalhousie himachal pradesh tour packages, manali tour package himachal tourism, himachal pradesh packages for honeymoon