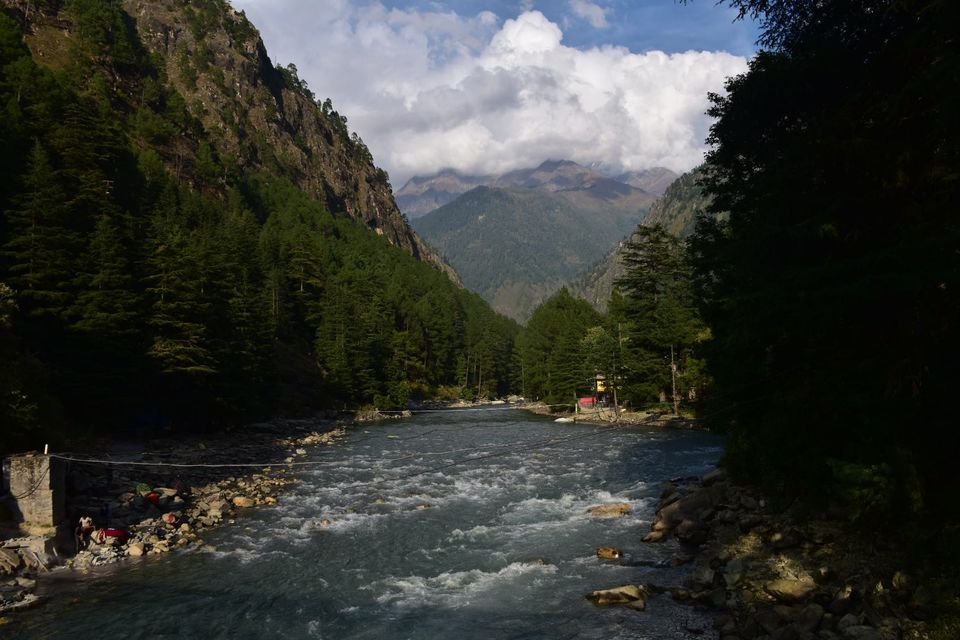 "It's always better to see something once than to hear about it a thousand times".
If travelling is your buddy, and mountains give you missed calls time to time, then you can't avoid getting lost into the awesomeness of Himachal Pradesh at least once in your lifetime. I have been to Himachal for many times, but each time it helps me learn new things, gather new experiences, and meet new friends on the process.
There is a saying that a journey is best measured with friends rather than miles. So whenever I feel an urge to travel to places to recharge myself I call up few of my closest friends and make a plan. I like to plan things ahead, so that everything goes as per plan, and don't cost a bomb to us. I love budget trips, as that makes us responsible, disciplined and mature as well. So here I present a few checklist which will definitely help you if you are planning to visit your favorite destination on a budget.
1. Plan things ahead (at least 2-3 months ago)
2. Try to find a Homestay (they are cheaper, better and more close to nature)
3. Try to eat local cuisine
4. Try to use local commute
5. Try not to visit the place in its peak season
These small tips will definitely help you out. Now let's dig deep into our latest Himachal Pradesh Trip.
Kolkata to Himachal Pradesh Trip Full Itinerary
We started our journey from Kolkata via Poorva Express. The prolonged train journey was not that much of a trouble, and we had fun in the train. We reached New Delhi Railway station on the next morning. We were quite excited for the trip, that's why we skipped our breakfast, and quickly booked an Ola to travel towards Chandigarh.
We had already booked a Tempo Traveller for the entire trip (Chandigarh to Chandigarh), and upon reaching Chandigarh, we boarded our traveller and started our journey towards the mesmerizing Manali.
Time Taken
New Delhi to Chandigarh: 5 Hours
Chandigarh to Manali: 10 Hours
We reached Manali very late (around 3 a.m. in the morning). We booked online permit for Rohtang Pass on the way for next morning, and we our excitement was keep fueling our energy, that's why we didn't bother to quit Rohtang in spite of reaching very late at Manali.
We started very early in the morning at around 4.30 a.m. in order to avoid traffic jam. We stopped at a nearby dhaba to have our morning tea, and some of my friends rented cloths so that they can enjoy fully with ice at Rohtang.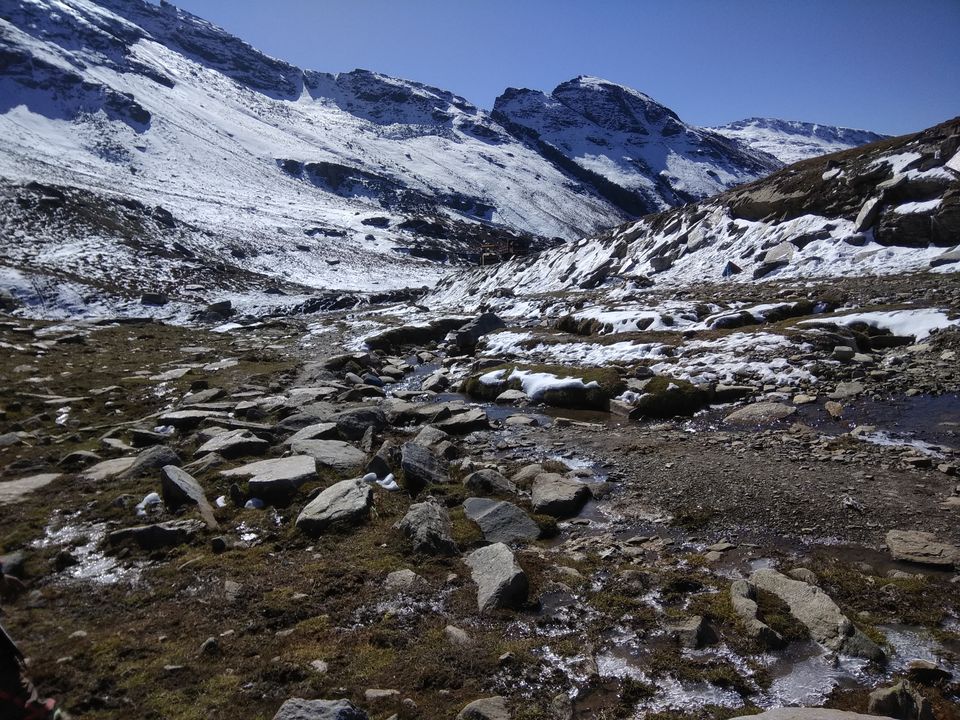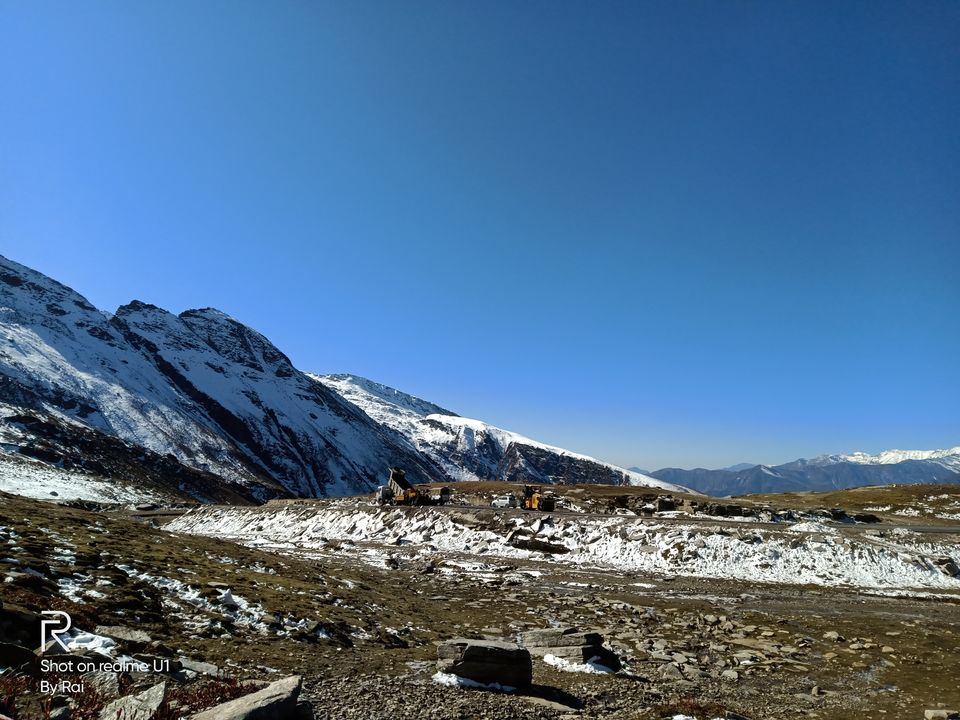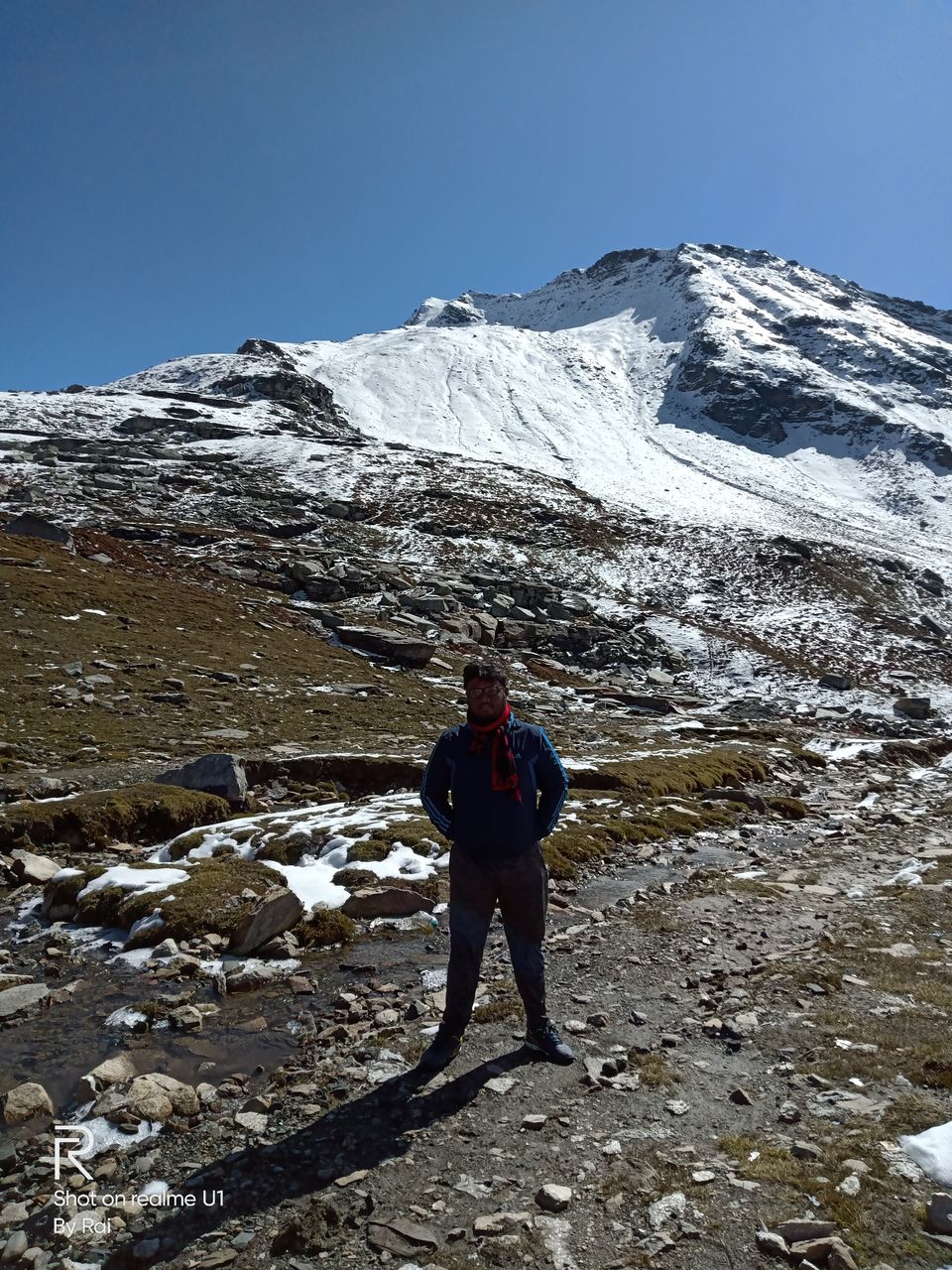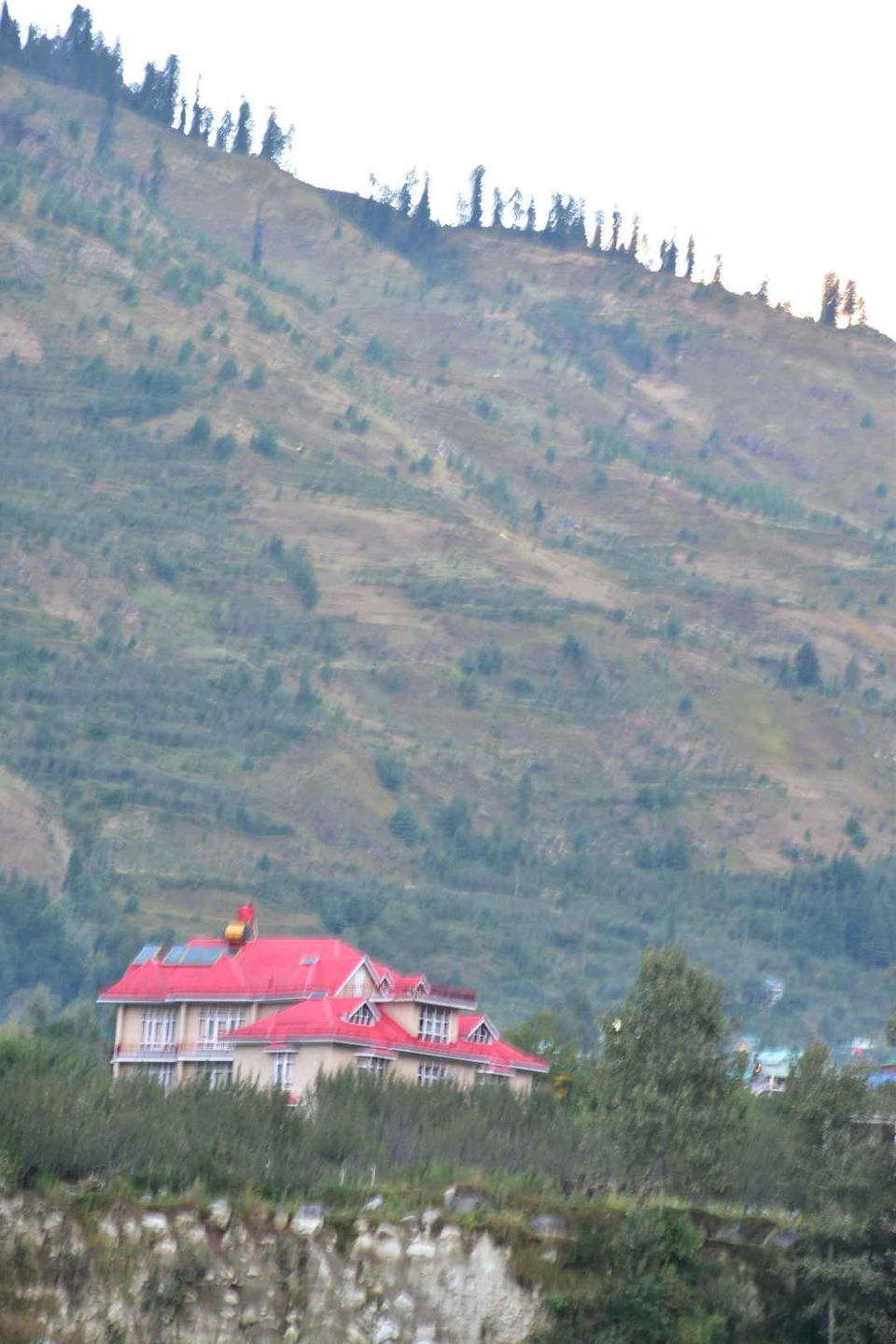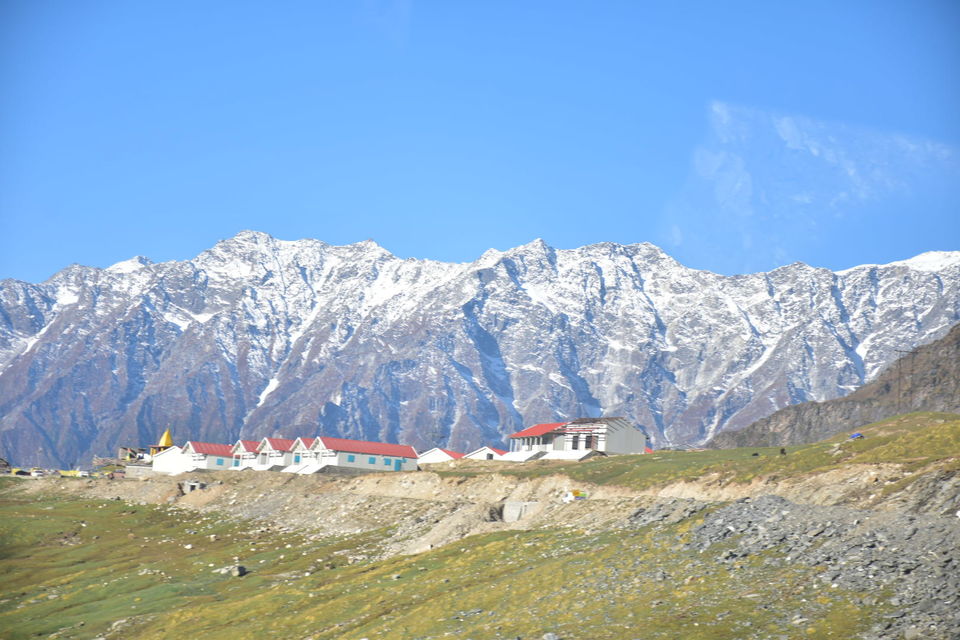 We checked out from our hotel in the morning, and started our journey towards Kasol. We were not sure where to stay, but our driver suggested that we should spent our night at Manikaran, and we agreed to do just that.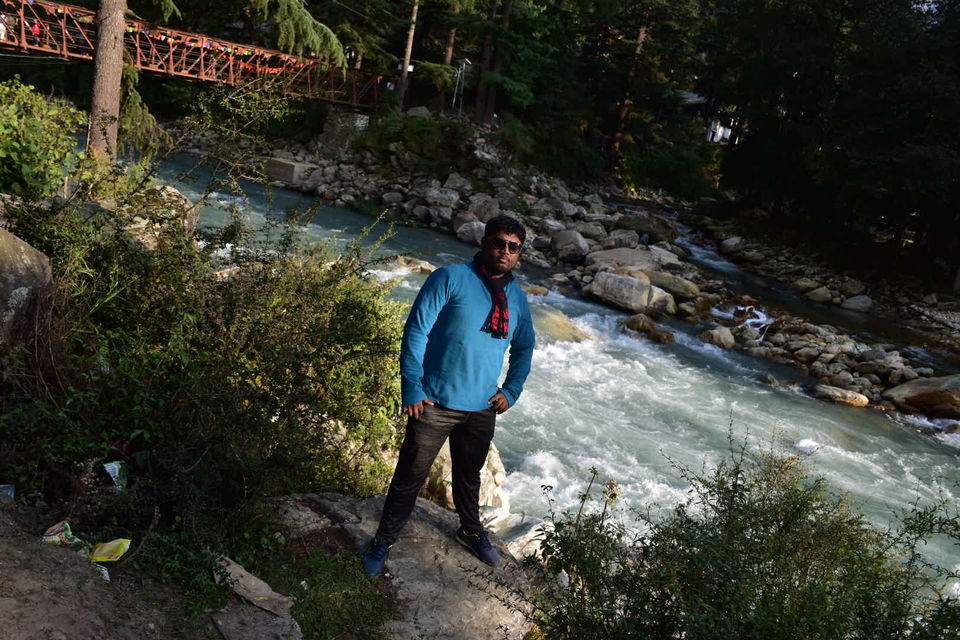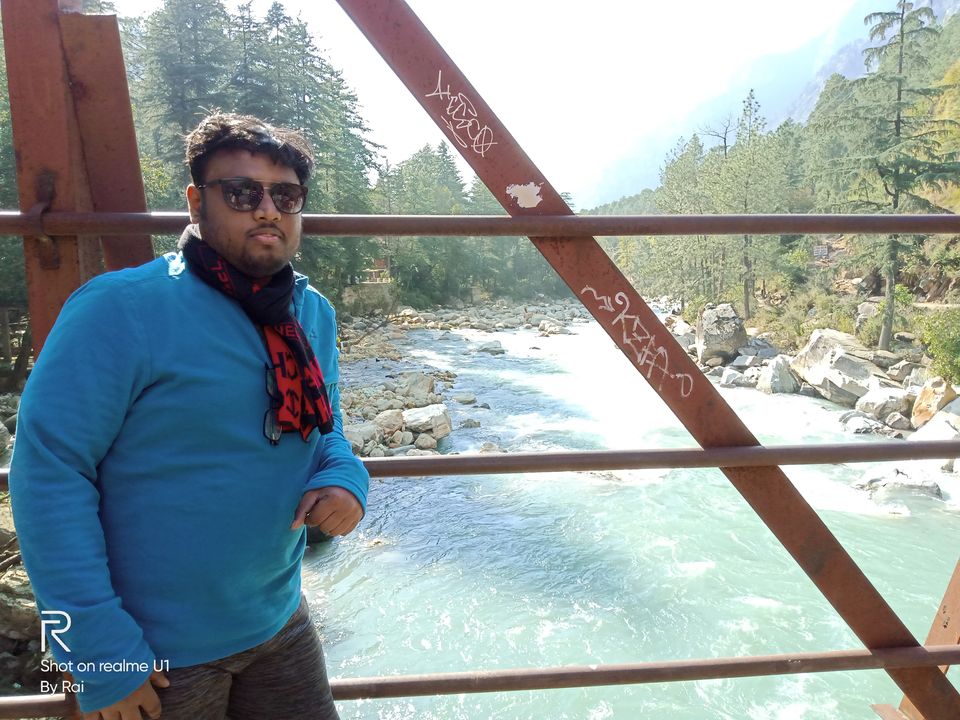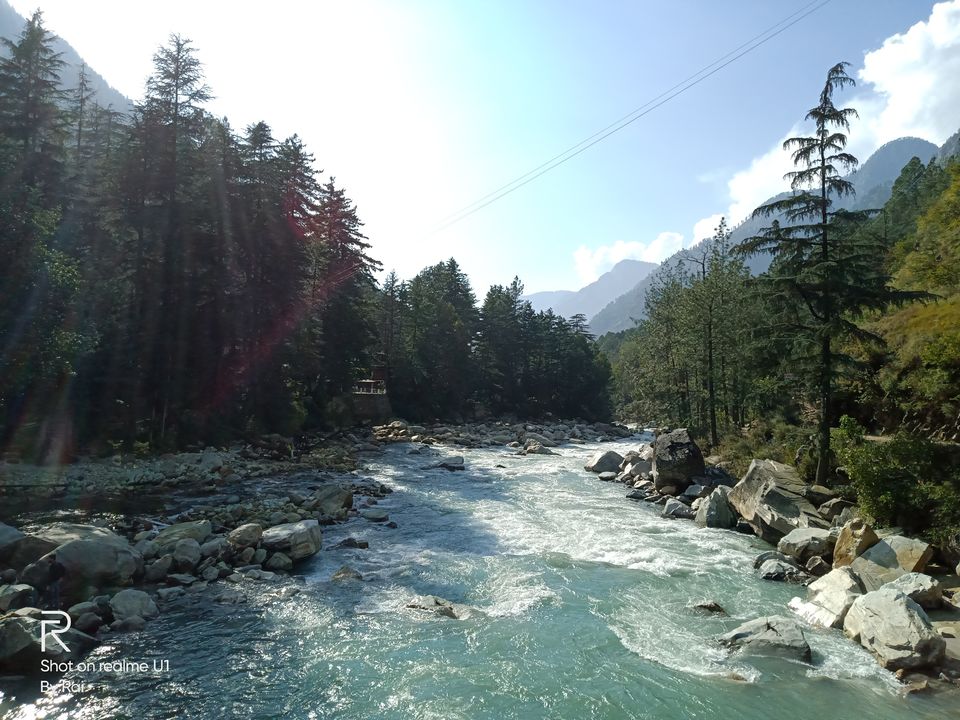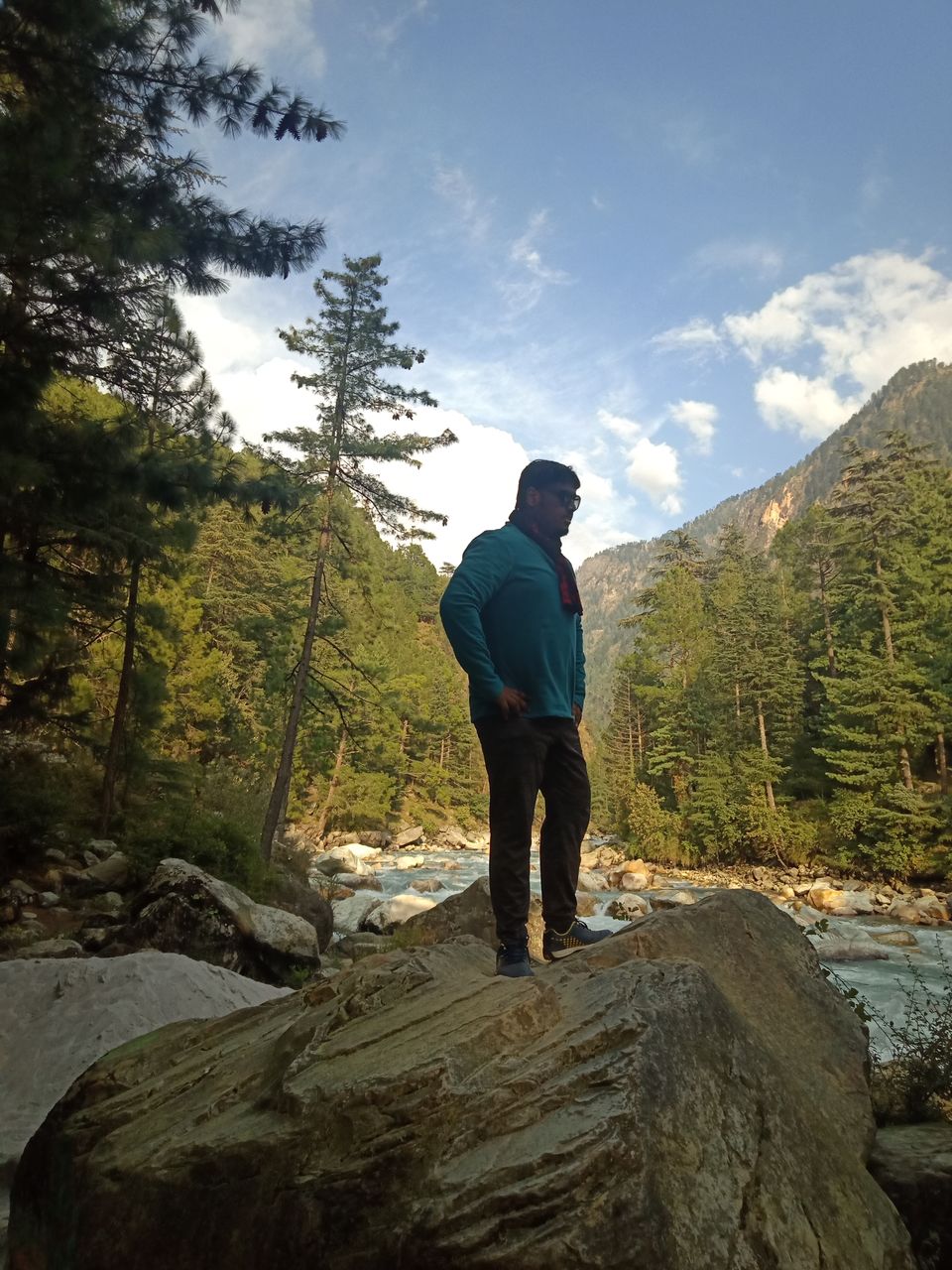 Today we started early, as there were a few people in our group who were not accustomed to trekking. So we thought that we should start our day 1 hour early, to avoid trekking at the night. We reached Barshaini (starting point of the trek) at around 10 a.m. in the morning, we had maggie as our breakfast and started the journey.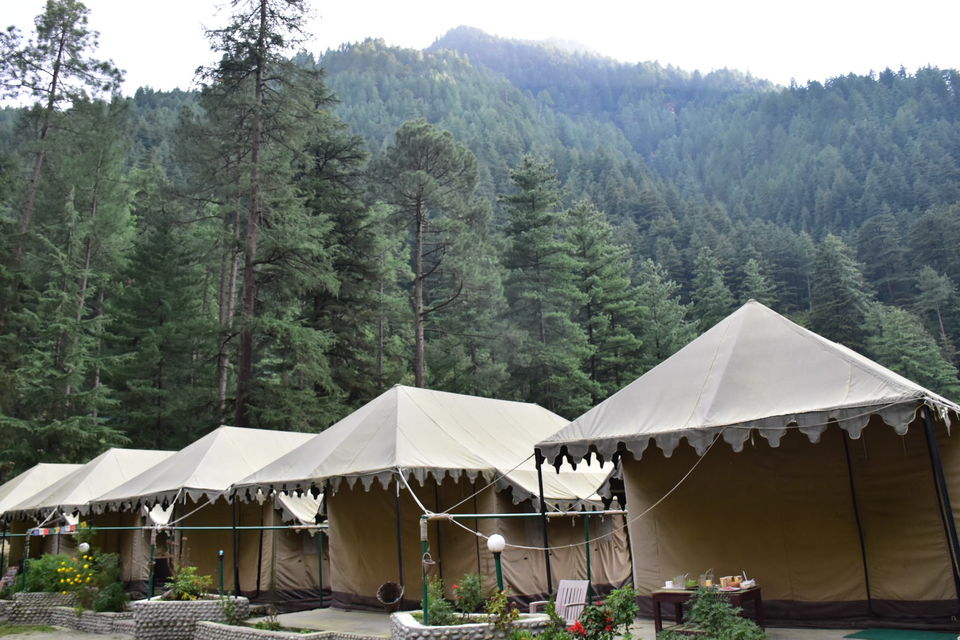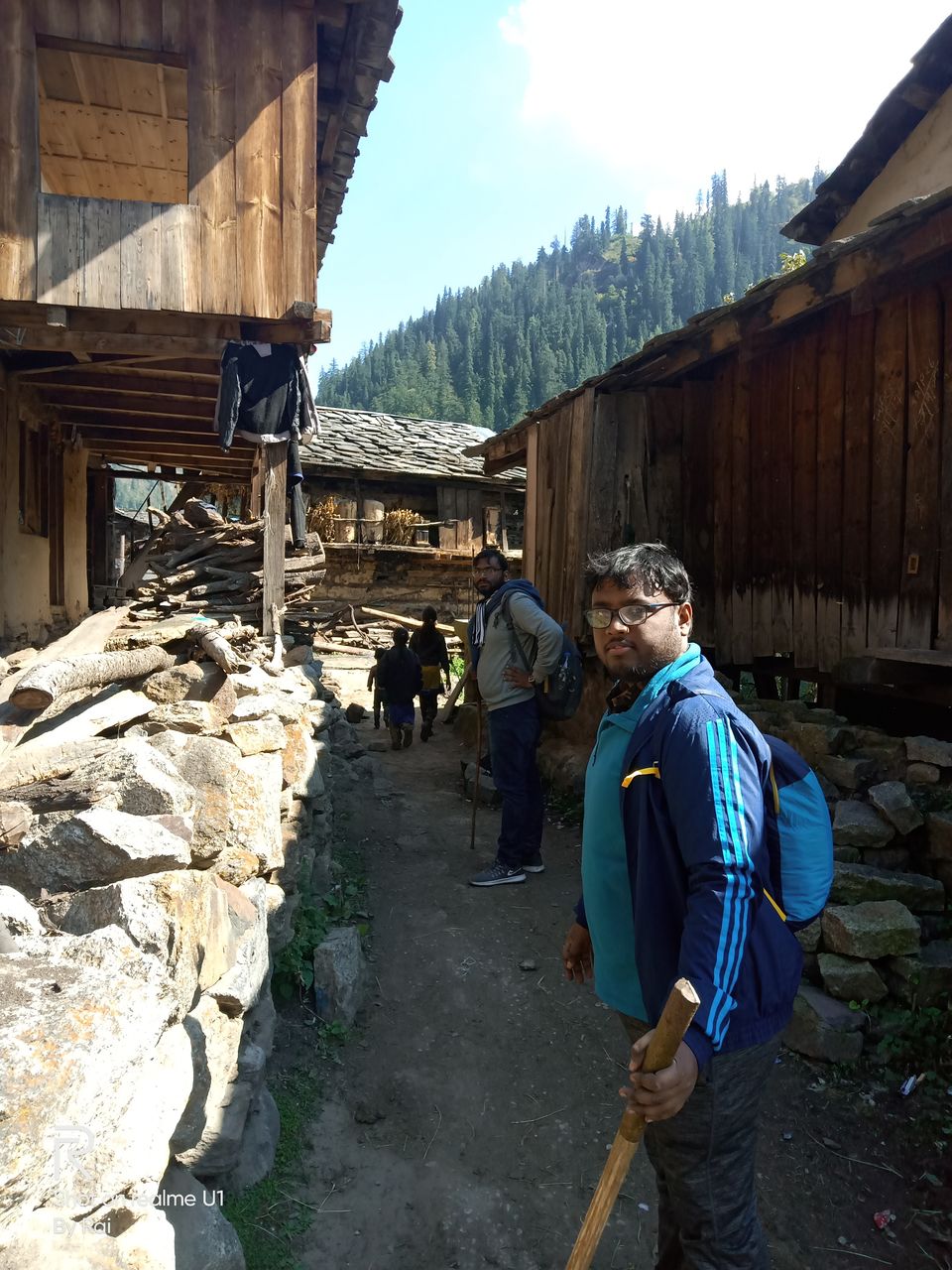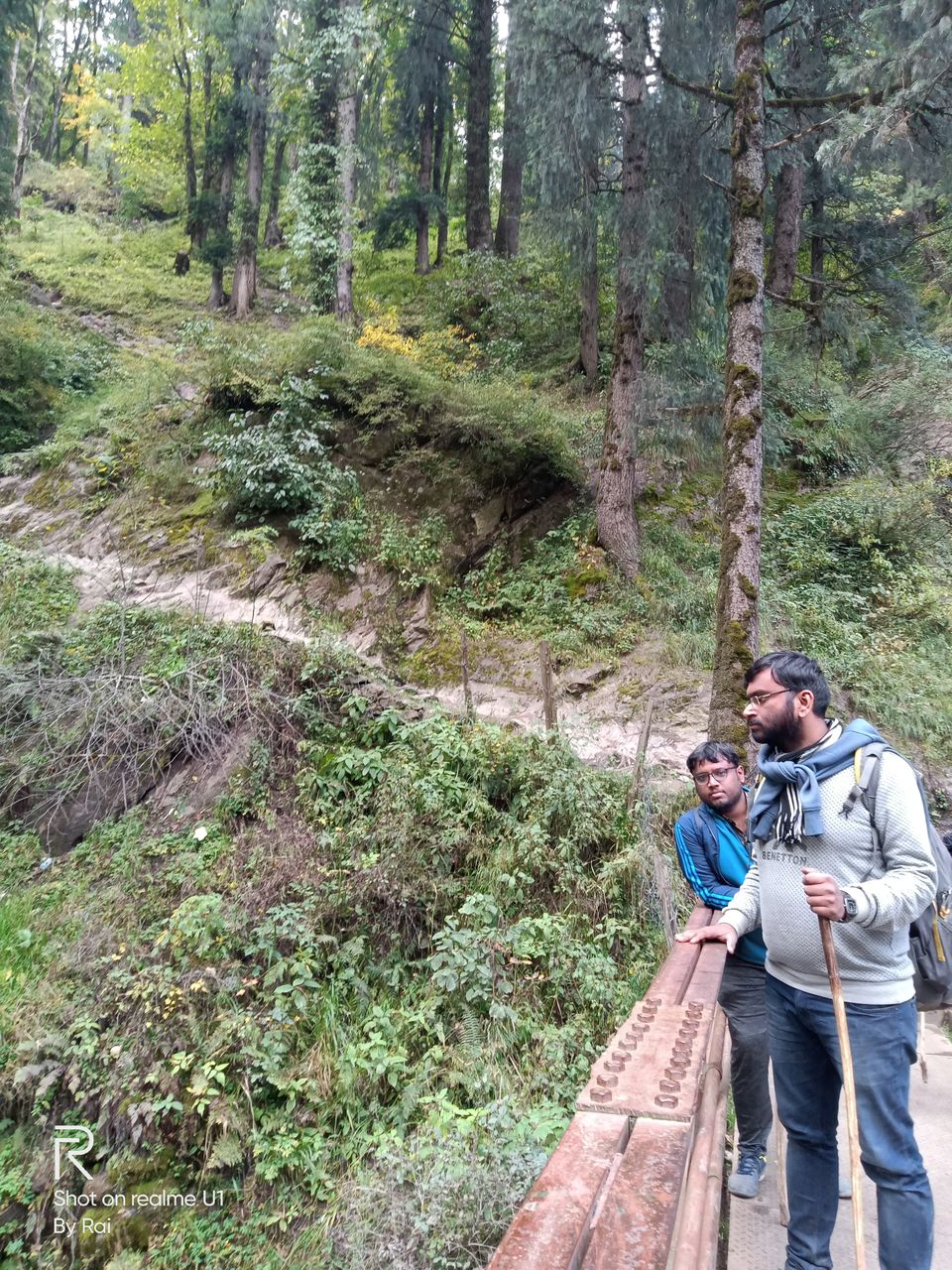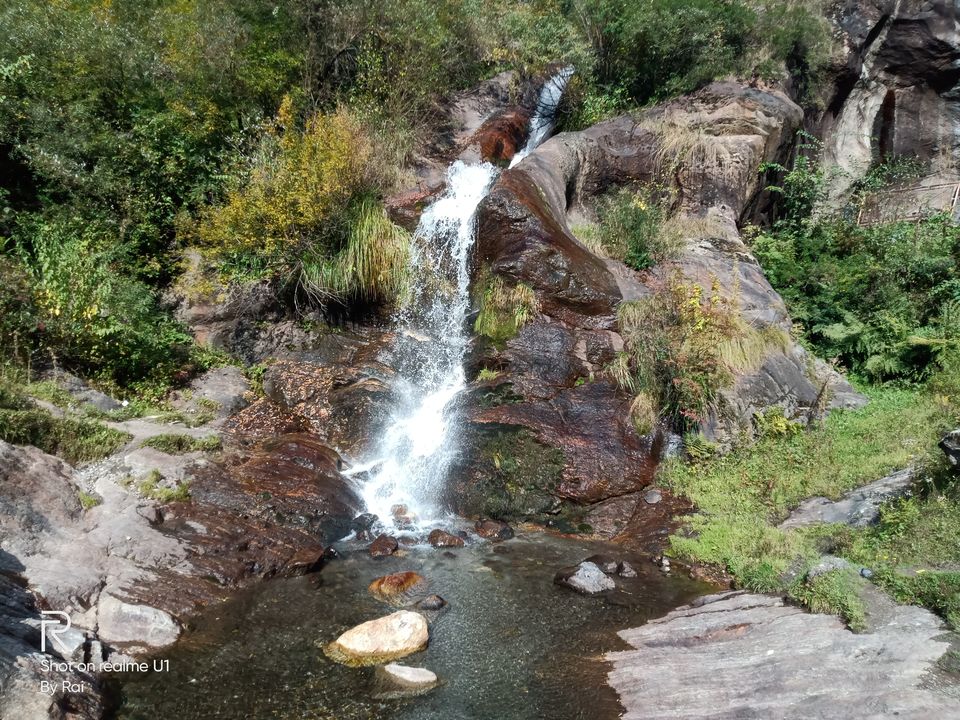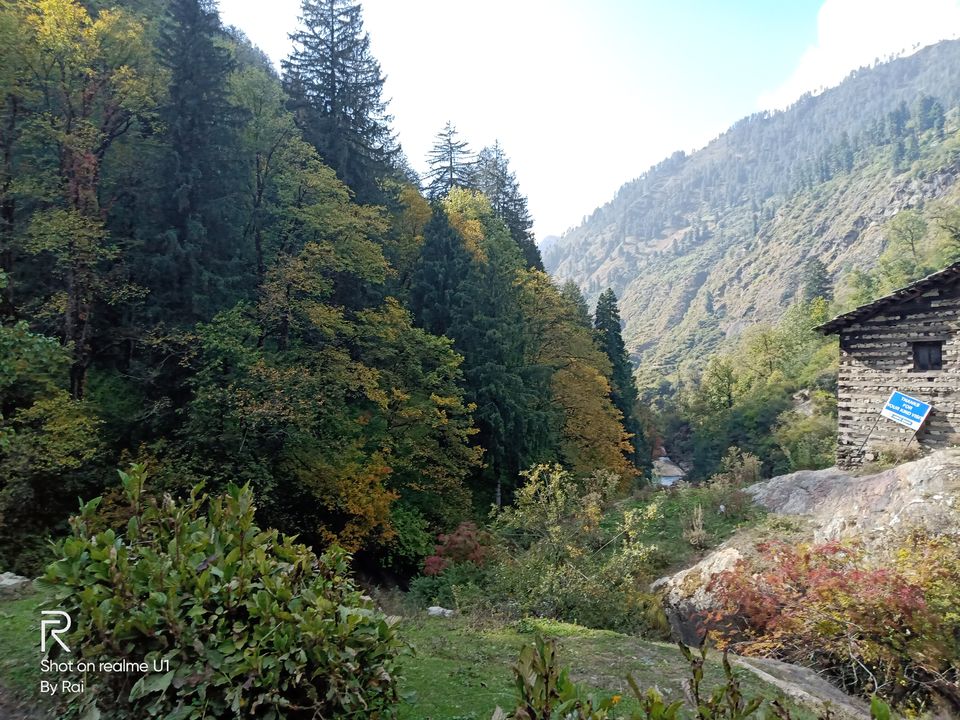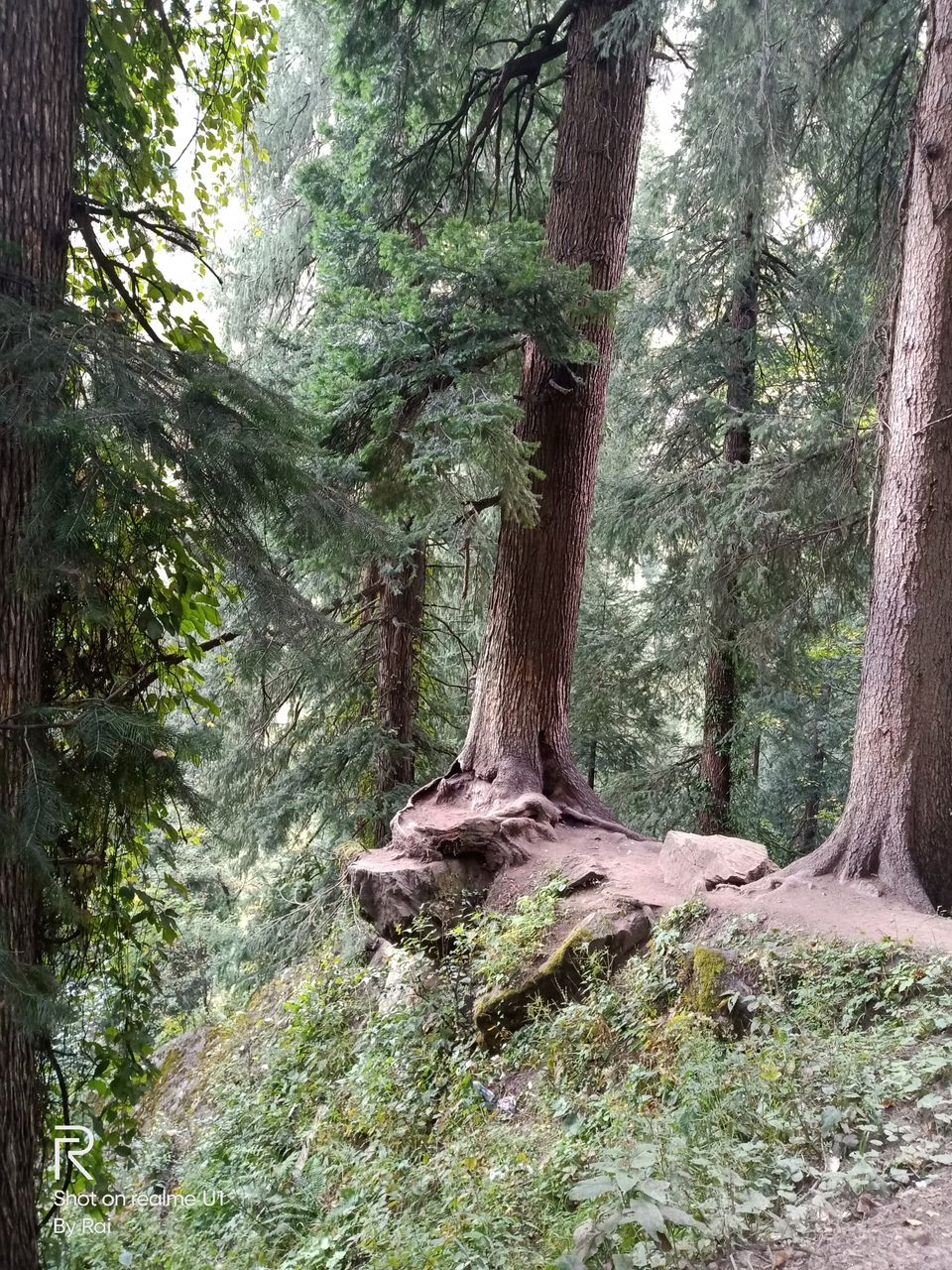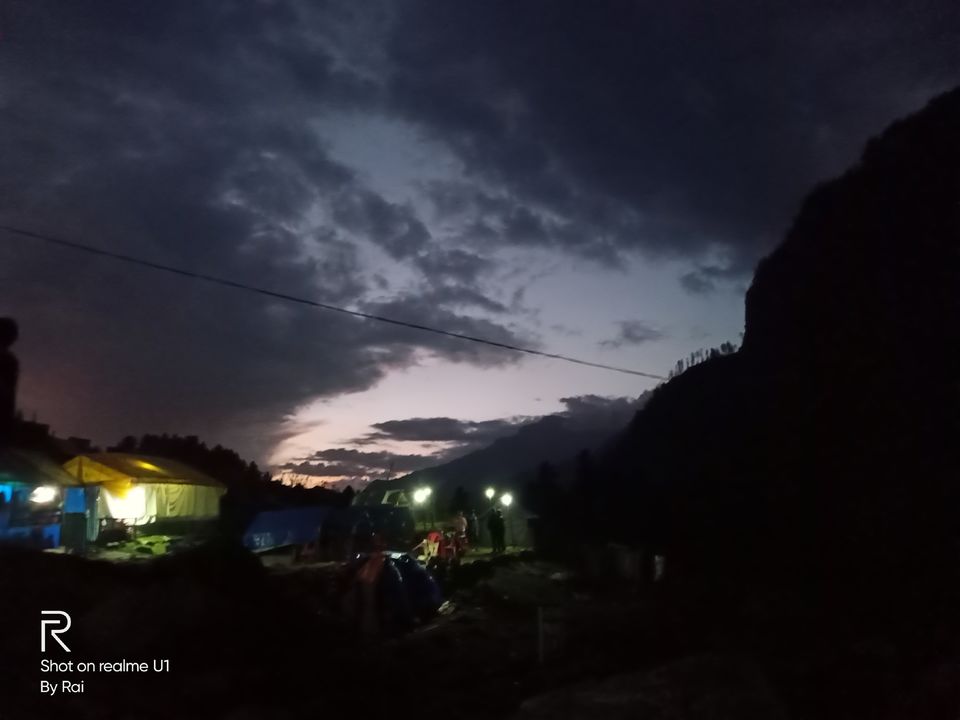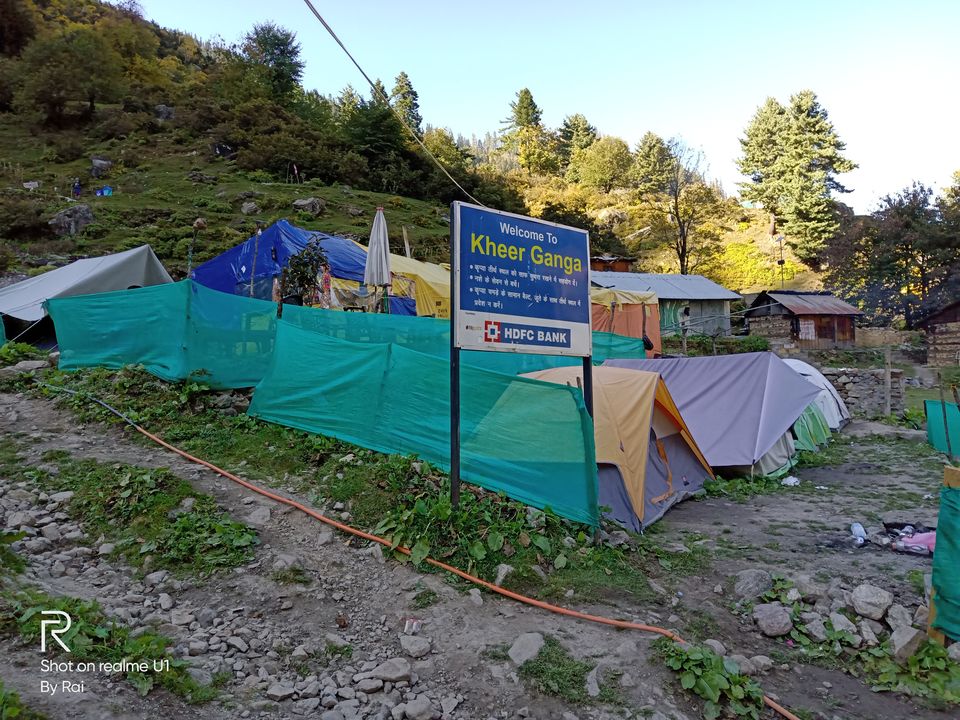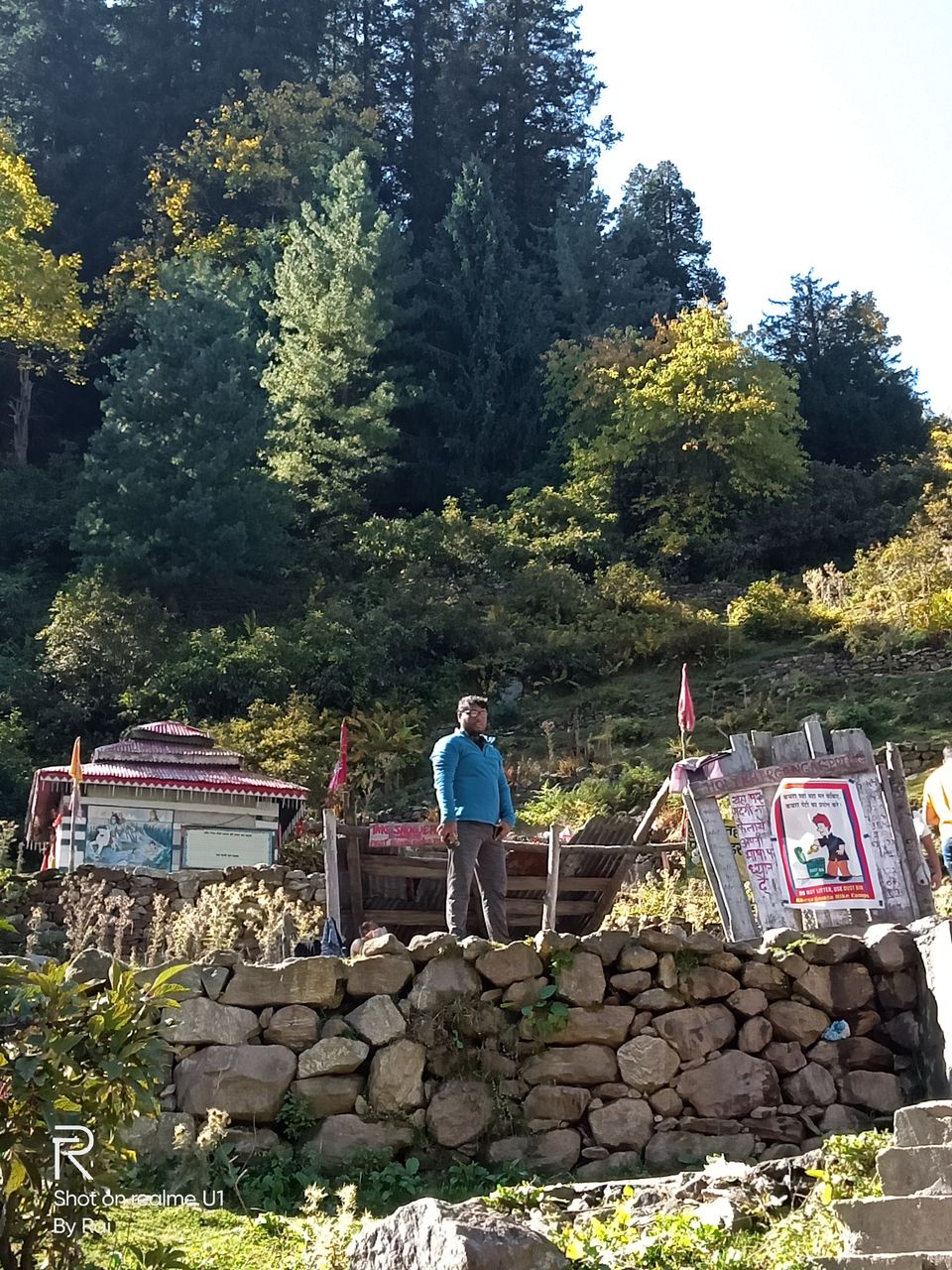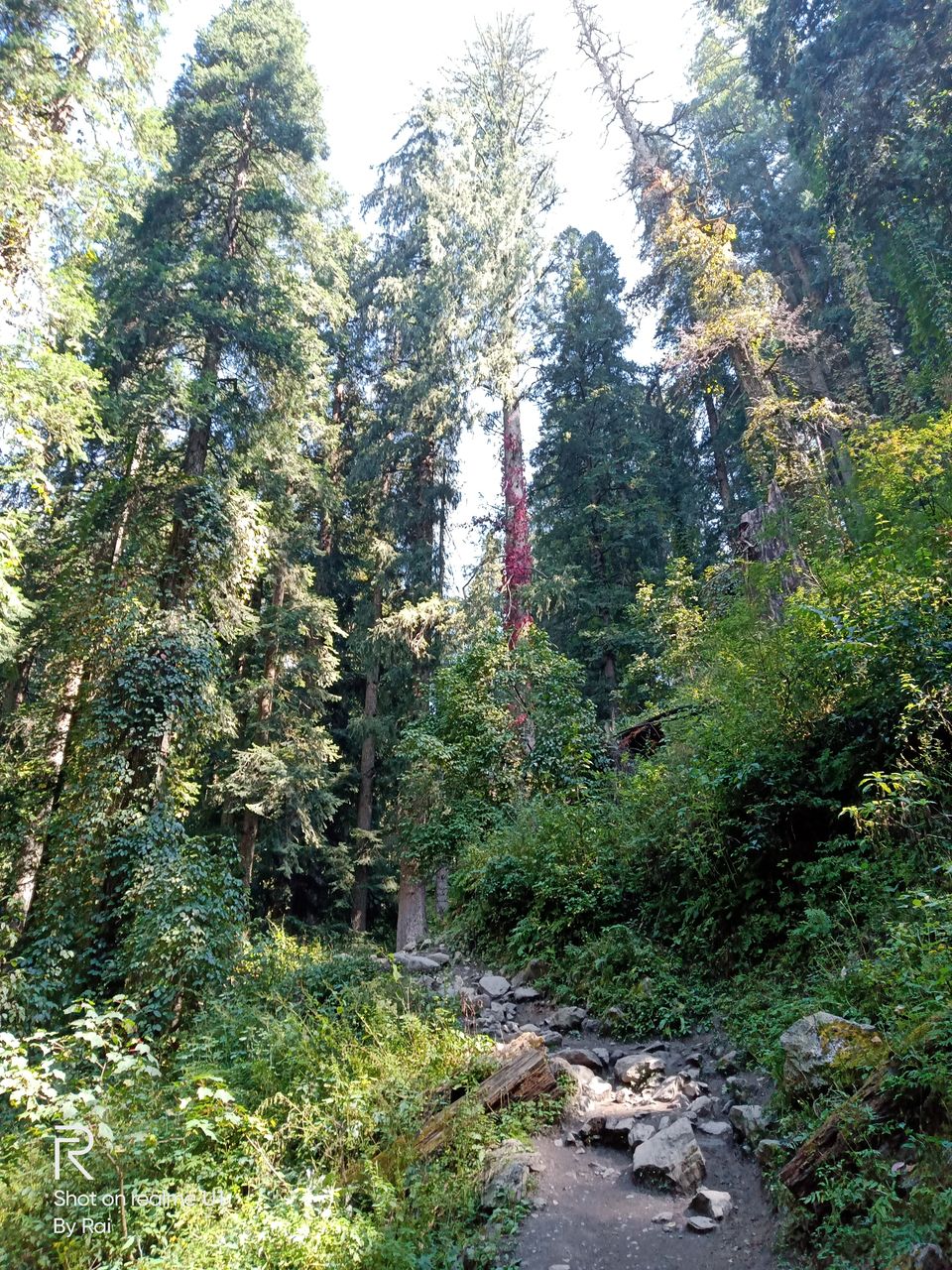 We reached Rohtang at around 8 a.m. in the morning. It was my 3rd visit to that pass, but believe me every time I experienced something different in this place.
Rohtang is very important, as it connects the Kullu Valley with the Lahaul and Spiti Valleys. It has an altitude of 3978 meter, so you need to be extra careful if it's your first time. We spent an hour or so at that place, and after that we returned back to our Hotel at Manali, and spent the rest of the day.
We paid a visit to Mall Road at Manali, did some shopping. We also tasted some local cuisine, and walked around the place to enjoy and experience the vibe. At night we went to bed early, as we were very tired, and needed some sort of rest badly.
It took around 5 hours for us to complete the entire trek, and it was simply magical. The beauty of it can't be expressed in words, so you must experience it yourself to feel its worth.
We spent one of our best nights in our tent at Kheerganga. The sky was magical, the ambiance was surreal, and even the food was amazing. If that can't make someone's soul happy, then nothing will for sure.
Kheerganga Trek: A Few Tips
* Start the day early, and try to reach Barshaini before 11 a.m.
* Don't start the trek empty stomach, so have your breakfast before.
* Carry at least 2 ltr of water per head
* Carry Chocolates, biscuits etc
* Carry a small backpack with you while trekking (you can leave the heavy bags in your car)
* Carry raincoats and other essentials like Power bank, Torch, extra socks and shoes etc.
After spending a blissful night, we went to bed quite late at night, but that didn't stop us from rising early. We woke up at around 5 a.m. to enjoy the early sunrise, and it was magical. Then at around 6.30 a.m. we went for the sacred hot water spring at Kheerganga, and that recharged our body for that day's downward hike.
We trekked down, and this time, we managed to complete it within 3.30 hours. After that we started our journey towards Tosh. It was a small drive of around 1 hour or so. After that we needed to hike for 2 k.m. more to reach to our hotel, and spent the night there.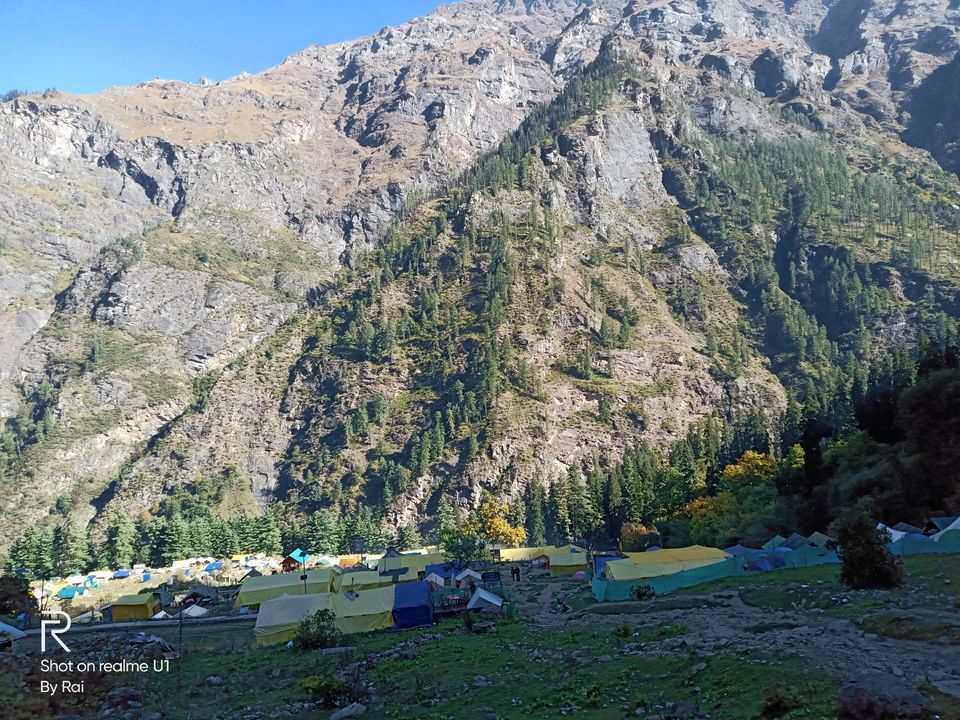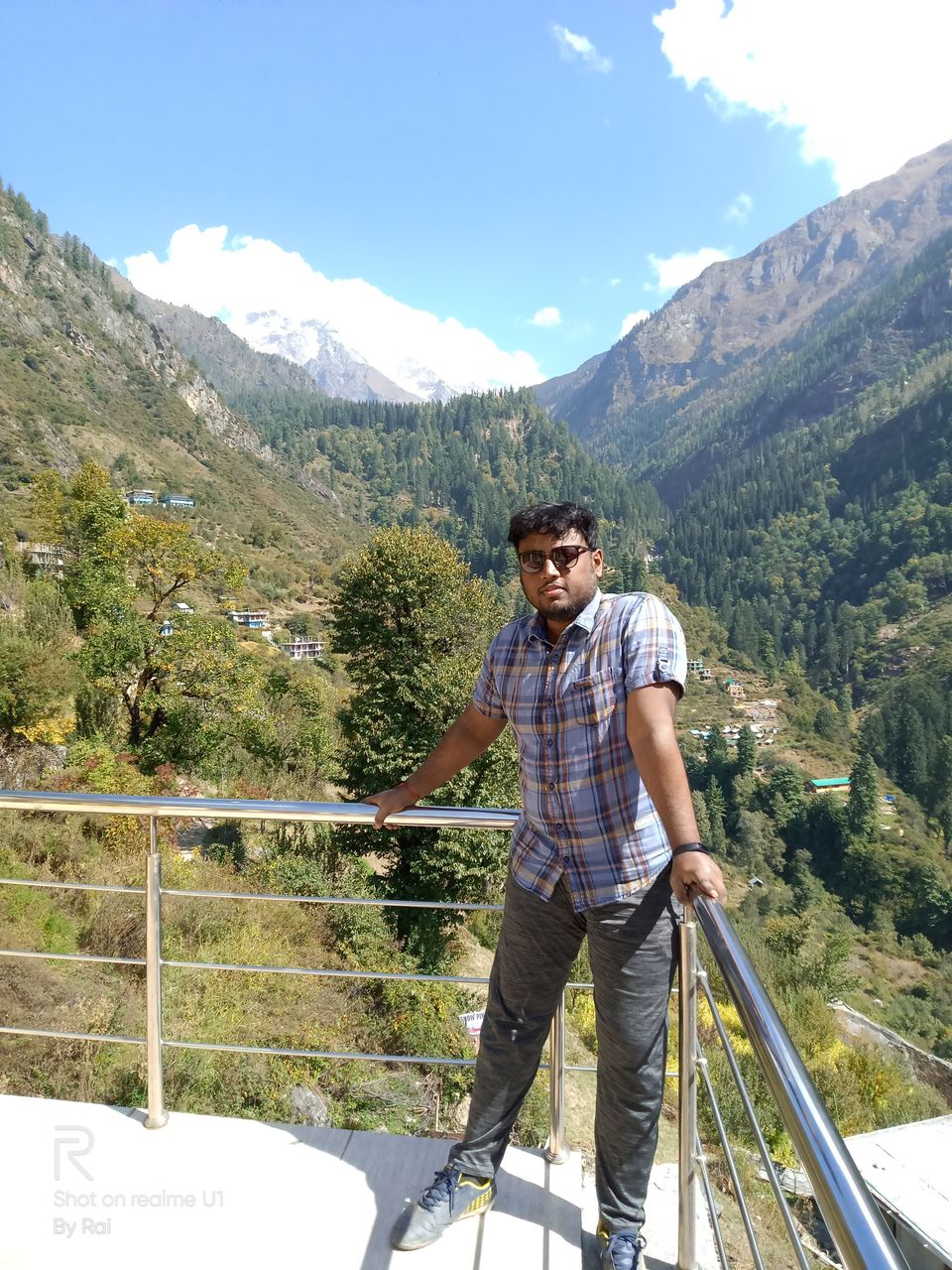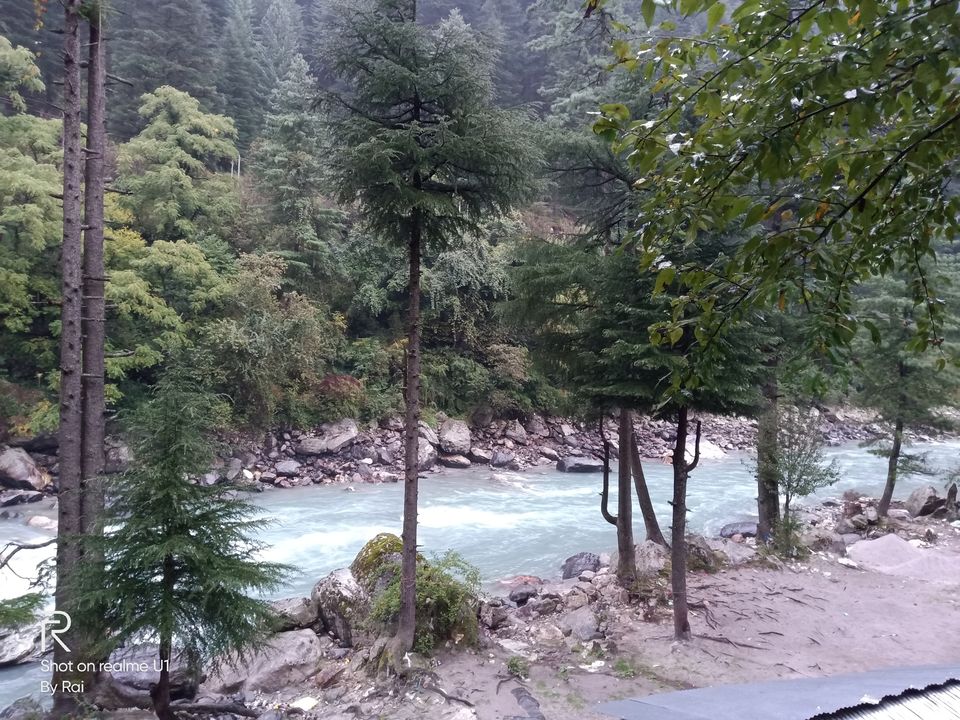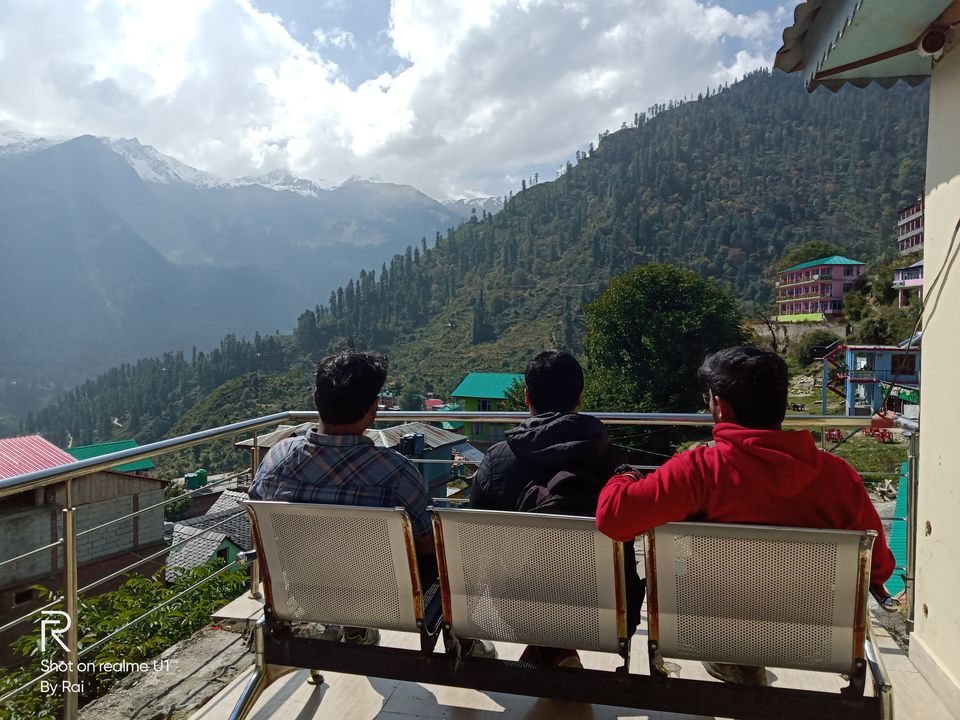 Kasol has its own charm, and the moment you enter this place, you will feel something special for sure. We did a small trek that started from Chalal bridge, and it was nice and refreshing. We reached Manikaran at the evening. We went out, and paid our visit to gurudwara, Ram Temple, Hot Water Spring and Grahan Street. Manikaran is a calm place, and as we were supposed to do Kheerganga Trek in the next day, we decided to go early to our bed to save our energy.
Tosh is one of the best places in Himachal. It's kind of offbeat, but the aura it possesses is simply phenomenal.
So that was our Himachal Trip. I love this place, because I love going to places where I feel alive, and Himachal is one of such places. Lastly I wanna conclude by saying that if you feel that mountains are calling you, then don't ignore that, as you must oblige to that to rediscover yourself in a better way!
Frequent Searches Leading To This Page:-
himachal pradesh tour packages, himachal packages, best himachal tour packages, top himachal pradesh packages, top himachal pradesh tour packages price, best himachal holiday packages, himachal pradesh government tourism packages, top himachal pradesh holiday packages, best himachal travel packages, cheap himachal tour packages with couple, best himachal pradesh tour packages, himachal pradesh travel packages for couple, complete himachal tour packages, top himachal tour packages with price, family tour packages for himachal pradesh, himachal group tour packages, himachal family tour packages, himachal pradesh trekking packages, himachal pradesh tour packages cost, himachal pradesh adventure tour packages, full himachal tour packages, himachal tourism tour packages, himachal adventure tour packages, best holiday packages for himachal pradesh, full himachal pradesh tour packages, best himachal packages, himachal pradesh cheap tour packages, himachal tourism holiday packages, himachal pradesh tourism tour packages, cheapest himachal packages, holiday packages to himachal pradesh india, cheap holiday packages to himachal pradesh, himachal pradesh vacation packages, himachal summer packages, cheap and best himachal tour packages, cheap holiday packages in himachal, himachal vacation packages, best holiday packages himachal, himachal pradesh holidays tour packages