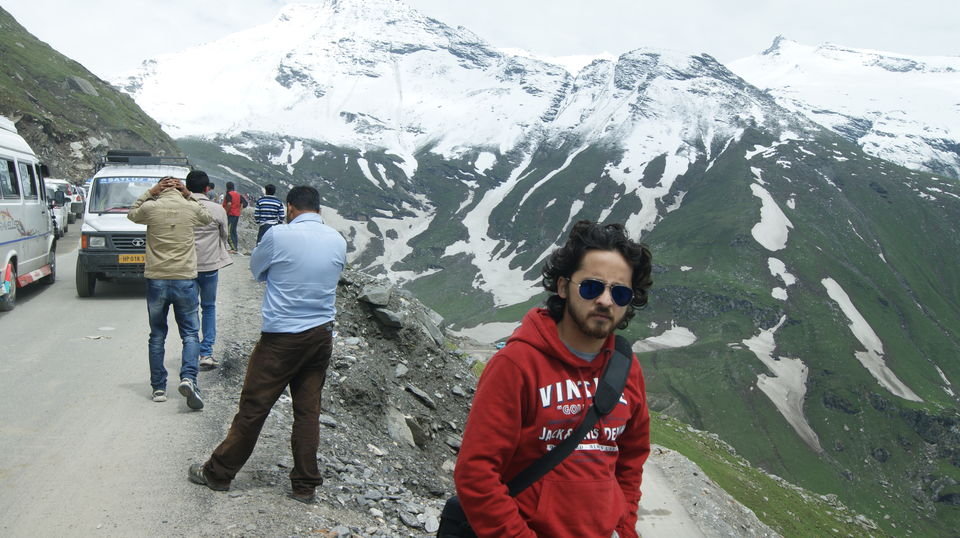 This is a love story, a love affair that started back in the year 2007, love story between me and Himachal Pradesh. I have been travelling to Himachal for almost 10 years now and have traveled to other parts of India too, but mostly everything ends up to Himachal whenever I plan to travel anywhere. This story is a special tribute to my special love towards Himachal and it's people.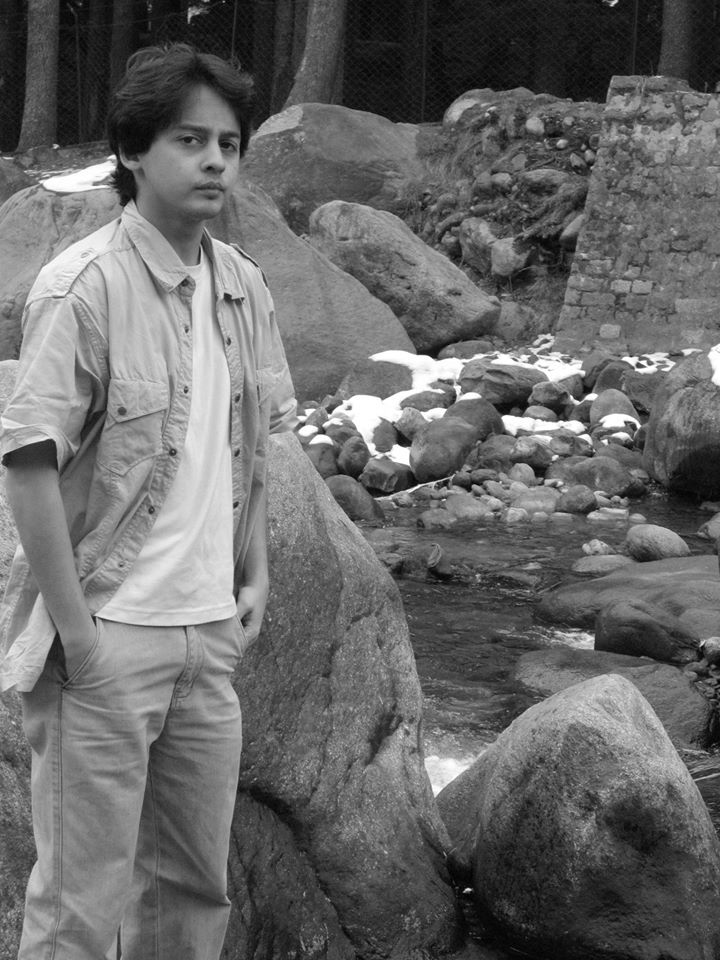 It was December 2007, I had recently graduated and unlike most of friends I was not working I was waiting for my Visa as I had applied in a British university for my further studies. Technology wise there were not many distractions and hence I was desperate to find something to kill my time. That's when the idea to go for a short trek came up, and me and my friend decided to leave to Lonavala for a day's trek.
The idea was to meet at Bandra Terminus and from there we were going to take a train to Lonavala. At Bandra Terminus there was a train which was about to leave and had Paschim Express written on it with Golden Temple being the last station. I don't know what the overall discussion was all about, but we ended up taking two general class tickets worth rupees 245 each and paid extra ten rupees to someone for blocking two seats for us. We were on our way, without telling our parents and I think both of us thought that the other one is playing fool and we would get down once Lonavala's station approaches. Boy, that wasn't the case, and once Lonavala crossed we both knew that we had a game in our hands.
Next day the train reached Delhi, won't waste time in what was our parent's reaction when we both didn't return the same day. So yeah, this was our first time in the capital, and obviously being absolutely tight on our budget we opted for the cheapest ways to go around Delhi and see places. At night, I remember going to Kashmere gate station and asking one of the attendants, if there are any good hill stations around (yeah I was 20 and my Geography always sucked). We both were excited to know that Shimla is just eight hours bus journey away from Delhi. We had only read about Shimla and the only thing that we knew about Shimla was that its a place that has snow.
So, without checking anything we got a good deal and off we left for our bus journey to Shimla. Now get this, we were dudes from Mumbai and the temperature going below twenty four degrees is like winter for us. Here we were, closing in towards Shimla and the temperature was dropping as it was night time. My friend who suffers from motion sickness was throwing up all the time and the bus halted for some mid night snacks and I was kind of relieved to get some air. As soon as I stepped out of the bus, my initial reaction was to enter the bus again, it was that cold! Smart phones were rare, so I could not know what was the temperature, but for sure it felt somewhere between one and five. Now, we were yet to experience the real Delhi, it turned out just to make quick money the attendant in Delhi gave us tickets only till mid way. I don't remember the name of the place exactly but it was somewhere around Haryana or Punjab. At 3 am we were asked to get down from the bus, and where told another bus will arrive in 15 minutes and pick us up. Your guess is as good as mine, no bus came. It was biting cold and pitch dark. We started walking, yes just started walking. After almost 45 minutes we reached a local station and finally took a local bus (cheap tickets) to Shimla. Here were were again, on our trip to Shimla. It was an old wreckage and it felt extra cold inside the bus. It may sound adventurous right now, but at that time it was scary and obviously we were missing Mumbai and the convenience.
Morning around eight we were almost in Shimla. I opened my eyes to the disturbing sound of some Punjabi song that was being played in the bus, and as I looked outside, bingo! I saw snow! Quickly I woke up my sick friend who was already tired of all the puking and I think the snow made him feel good. It was so beautiful! After a lot of negotiations we found ourselves a comfortable lodge that was pocket friendly and safe. We both were loving every moment of everything that was happening, it felt like a new world, new life. The concept of solo travel, or traveling with friends was non existent back then. Going to Shimla, was always a family affair as I had never heard two guys traveling to Shimla on their own from Mumbai. We called our parents and got in reinforcements (Money)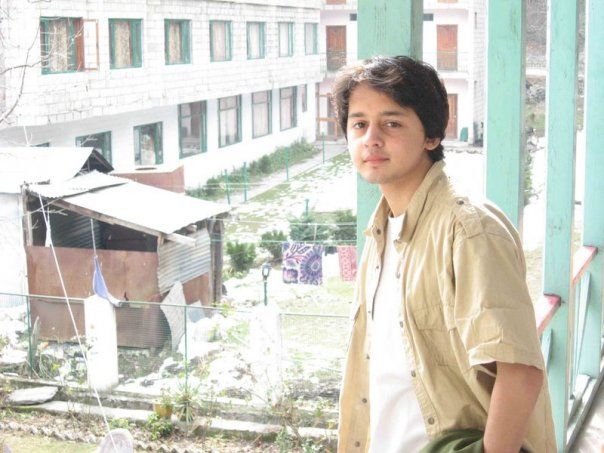 For 3 days we did touristy things in Shimla, ate less and visited restaurants where the food was cheap. Will not really waste my time in giving you the details of the touristy things, things that you can read on other 'informative' websites about things to do in Shimla. Okay, so once we were done with Shimla, our next destination was Manali and we wanted to figure out the cheapest way to travel to Manali. We landed up with honeymooners and a typical filmy driver in a shared taxi. The honeymooners were from Calcutta. After a lot of awkwardness we broke the ice and got along quite well as we had to cover a long distance. My friend was back to his old game of throwing up during the entire journey. I got along really well with the couple, and also acted as their make shift photographer for the couple at scenic locations. Yes, the driver had to stop at all places where he thought that the place would be an ideal place for the couple to take pictures! Finally we reached Manali, went back to doing touristy stuff, stayed at a budget friendly place. The highlight of Manali was the live snow that we got to experience, and it was the first time that we both experienced real snowfall! the feeling was magical and it felt unreal. Another highlight of the Manali trip was that we tried Paragliding and paid six hundred rupees for it! At that time, paying that kind of amount was huge for us and it badly affected our budgeting part. But hey, no complaints because the experience in return was totally worth it. Of-course the part where we had to sign a document that said, if anything happens to us then they are not responsible was scary. Basically it meant that if we die, they won't be responsible for it. My initial reaction was like, dude they are charging six hundred bucks and they don't even want to take up responsibility if we die?
After a couple of nights in Manali we took a bus back to Delhi, and hopped in a train going back to Mumbai, since we had no confirmed bookings we again bought general tickets and came back to Mumbai in a General class compartment. No the interesting part here is, while we were in Shimla and Manali we never bothered to book tickets or worried about our return journey to Mumbai. It really makes me wonder, in today's times will we ever go back to those days of focusing more on living in the moment rather than worrying about the future?
It's 2019, I have traveled a lot. Just recently I took a solo trip for a month across Europe. I have never written, but always wanted to, and kept wondering what I should write about and finally decided, what better than writing about the very first trip I took without the supervision of my parents. The trip is really special to me in a lot of way , firstly for the memories and secondly it taught me about getting out of my comfort zone, something that was going to help me when I had to fetch for myself in England during my university days. It taught me to trust strangers, make new friends and always give life a chance. Also, I am lucky to have witnessed Himachal much before the entire Social Media came crashing on Himachal. I can see a lot of difference what Himachal was in 2007, and how it has changed. How the mentality of the local people has changed towards the tourists who are these days calling themselves travelers. Lets, keep it for some other day.
Once I came back from England I made it a point to keep my love alive for the mountains of Himachal and I am lucky to have traveled a lot across Himachal. So yeah, there are plenty of stories waiting to be documented. Before writing my first article, I googled a lot of information on how to be a good travel writer. Fifteen minutes into my research I just gave up and decided to go with a story telling kind of flow. I only hope that it's worth a read.
Frequent Searches Leading To This Page:-
himachal pradesh tour packages, himachal packages, best himachal tour packages, top himachal pradesh packages, top himachal pradesh tour packages price, best himachal holiday packages, himachal pradesh government tourism packages, top himachal pradesh holiday packages, best himachal travel packages, cheap himachal tour packages with couple, best himachal pradesh tour packages, himachal pradesh travel packages for couple, complete himachal tour packages, top himachal tour packages with price, family tour packages for himachal pradesh, himachal group tour packages, himachal family tour packages, himachal pradesh trekking packages, himachal pradesh tour packages cost, himachal pradesh adventure tour packages, full himachal tour packages, himachal tourism tour packages, himachal adventure tour packages, best holiday packages for himachal pradesh, full himachal pradesh tour packages, best himachal packages, himachal pradesh cheap tour packages, himachal tourism holiday packages, himachal pradesh tourism tour packages, cheapest himachal packages, holiday packages to himachal pradesh india, cheap holiday packages to himachal pradesh, himachal pradesh vacation packages, himachal summer packages, cheap and best himachal tour packages, cheap holiday packages in himachal, himachal vacation packages, best holiday packages himachal, Himachal Pradesh Holidays Tour Packages