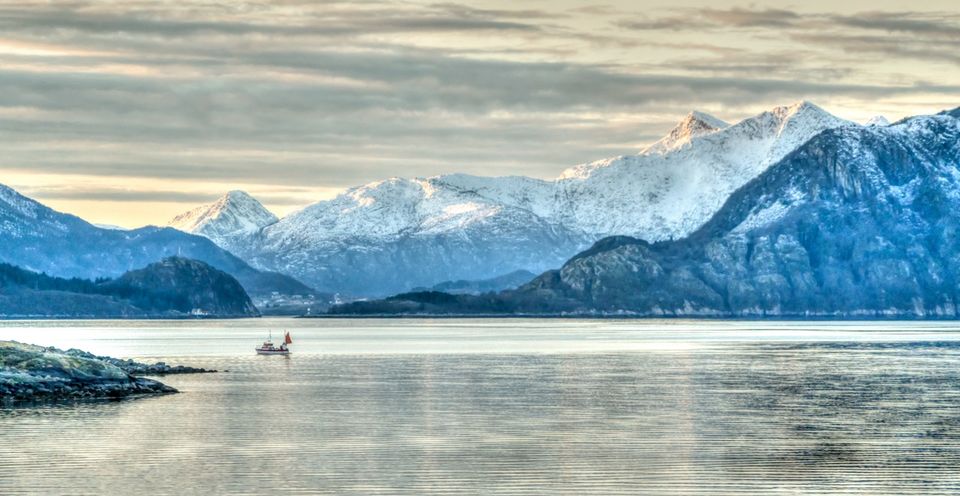 Sailing through crystal clear waters, passing through ancient submerged temples and witnessing exotic birds in their natural habitat—sounds like a scene straight out of a fantasy film, doesn't it? What if we told you that it is not? Because it's all going to happen sooner than you'd imagine! In what promises to be a memorable experience, Himachal Pradesh is all set to get its first mini cruise. The calm waters of Pong Dam will soon have mini cruises and shikaras sailing through them, letting tourists marvel the beauty of the lake in a drop dead gorgeous setting—all while enjoying a luxurious, smooth ride through the mighty Himalayas. Still need a reason good enough to book you next weekend getaway to Pong Dam? We bet you won't!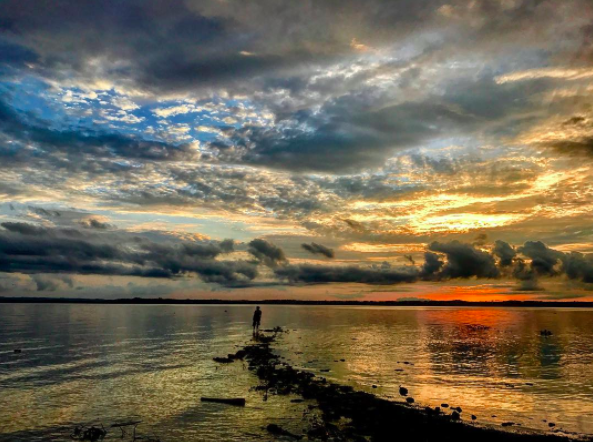 A result of Pong Dam constructed on Beas River in 1970s, Pong Lake is a natural wetland nestled in the Shivalik range with the mighty Dhauladhar ranges making for its backdrop. Also known as Maharana Pratap Sagar, the 65km-long water body is the longest in North India. The lake also holds distinction of being a wildlife sanctuary owing to the large number of migratory birds it hosts every year.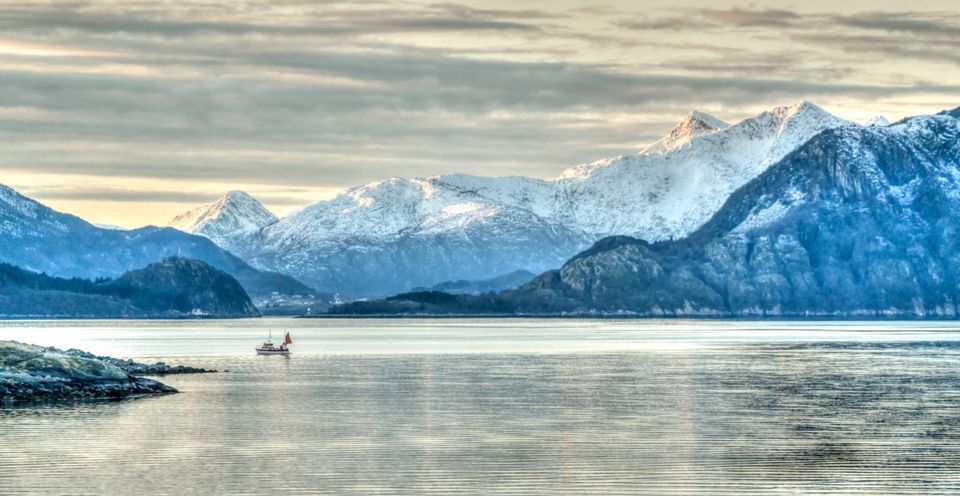 The Tourism and Civil Aviation Department has now finalised a special cruise on this gorgeous lake that will let visitors witness the varied facets of Pong Lake in all their glory. What's even better is the fact that the project, in association with Asian Development Bank (ADB), is completely eco-friendly! What this means is that you should already be planning a trip to this offbeat destination, because what awaits you is an unforgettable cruise experience, on-deck dining, bird watching and much, much more!
Why is it an unmissable experience?
Here are some of the many reasons you just cannot miss visiting Pong Dam this summer:
1. A unique mini cruise experience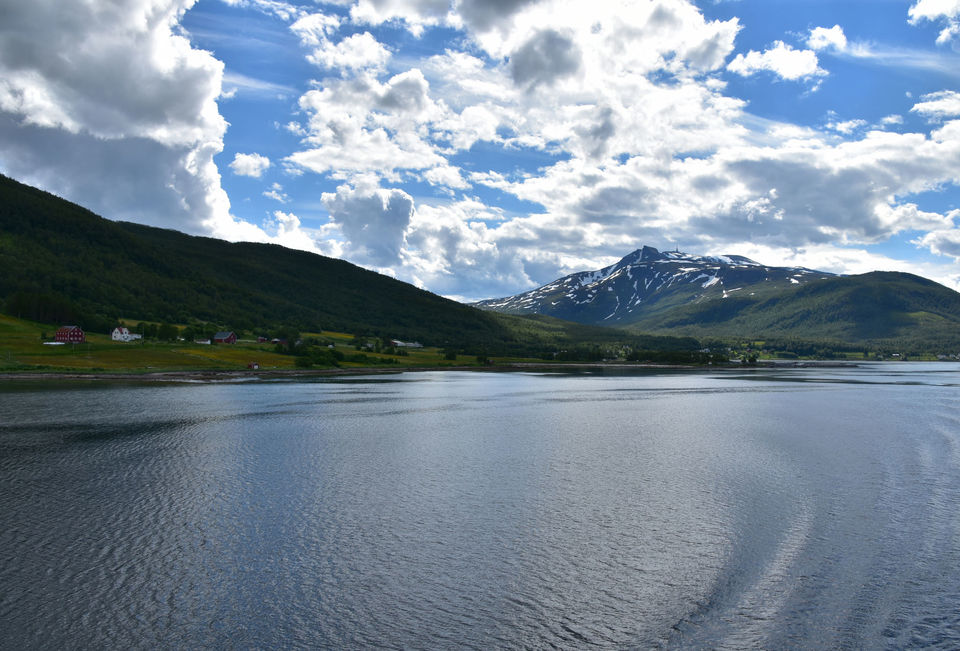 If you've always believed that going on a cruise is all about shelling out big bucks, this one is set out to change that notion! The Pong Dam cruise which will accommodate 50 people at a time, will also boast of facilities like a deck and a fully-equipped restaurant. Though the cruise is slated to initially start off as a day cruise, plans of introducing night rides and stay facilities are already on the cards. On the other hand, if you're looking for a more peaceful experience, tourists will also be able to hire personal shikaras for a more personalised experience.
2. Bird watching right in the heart of Himalayas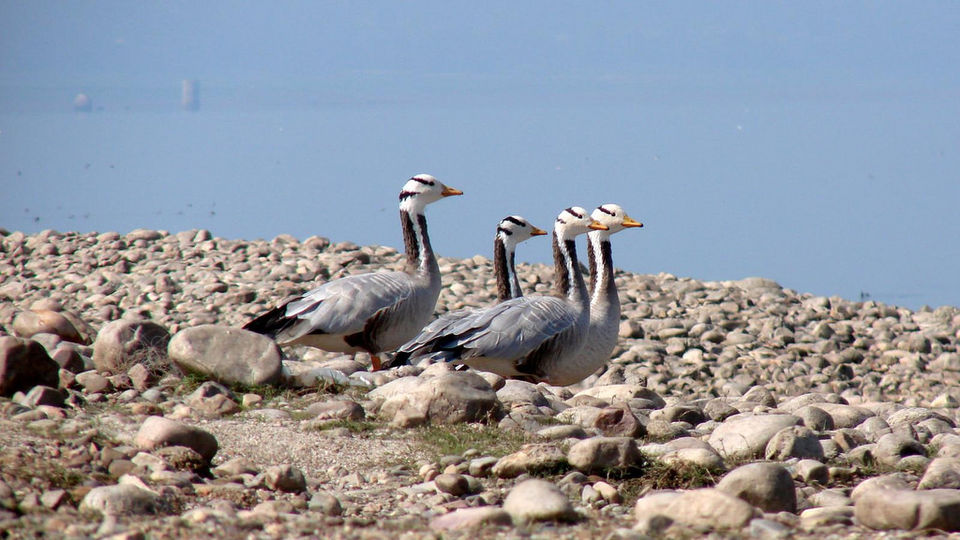 Hosting about 220 species of birds from 54 families, Pong Dam is one of the very few water bodies that hold the distinction of also being a wildlife sanctuary. Declared a wildlife sanctuary in 1983, Pong Dam attracts migratory birds from all over Hindukush Himalayas and also as far as Siberia. Black-headed gulls, red neck grebes, plovers, terns and water-fowl egrets are commonly spotted here.
3. Witness the submerged Bathu Temples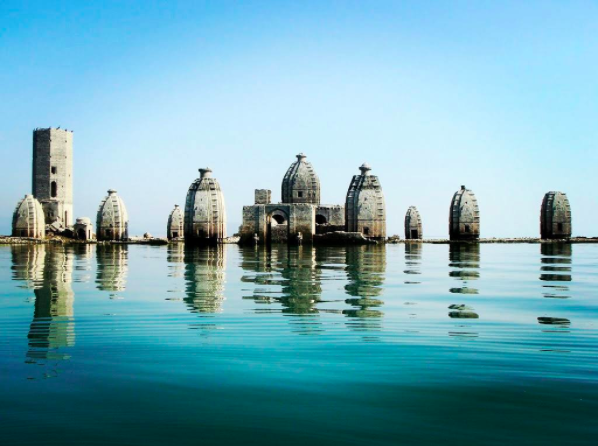 Known locally as Bathu ki ladi, Bathu Temples are a string of ancient temples that remain submerged in the waters of Pong Lake. While some claim that the temples were built by the Pandavas, others trace it back to being planned by a local king. Irrespective of conflicting origin stories, the temples make for a unique sight that just cannot be missed!
4. Unleash the adventurer within you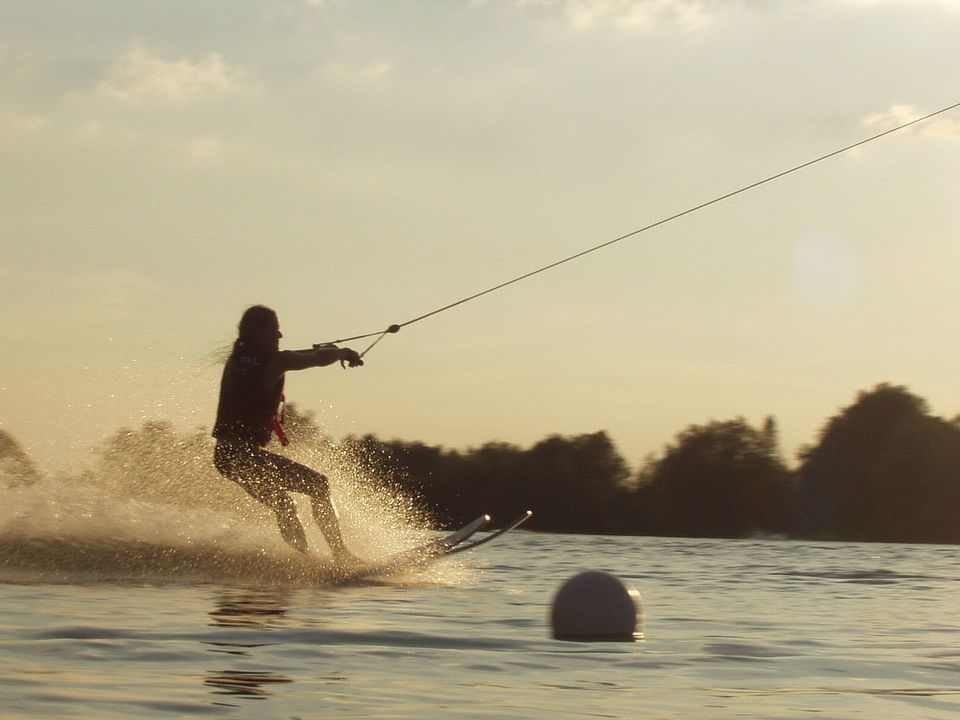 An upcoming tourist destination, Pong Lake has also emerged as a hotspot for indulging in a hoard of adventure activities including canoeing, kayaking, rowing, sailing, yatching and water skiing. Let loose, test your limits and push yourselves to the extremes at this offbeat destination to unearth your adventurous side.
What is the best time to experience the mini cruise?
Since this part of the country can get really cold, the best time to take the cruise is in the months of February to April or August to October. On the other hand, the water level decreases significantly in May - June, making it completely unsuitable for a cruise experience.
I want to go! Give me the details already?
Just to save you all the hassles that come with travelling, we've curated a special 3 Day 2 Night biking trip to Pong Dam. For just ₹19,000 per person, we'll put you up in a comfortable lodge for two nights and as soon as we start off from Delhi, all meals are on us! To add to that, we'll also take you fishing in Pong Lake where a team of experts will teach you all about it and familiarise you with fishing equipment.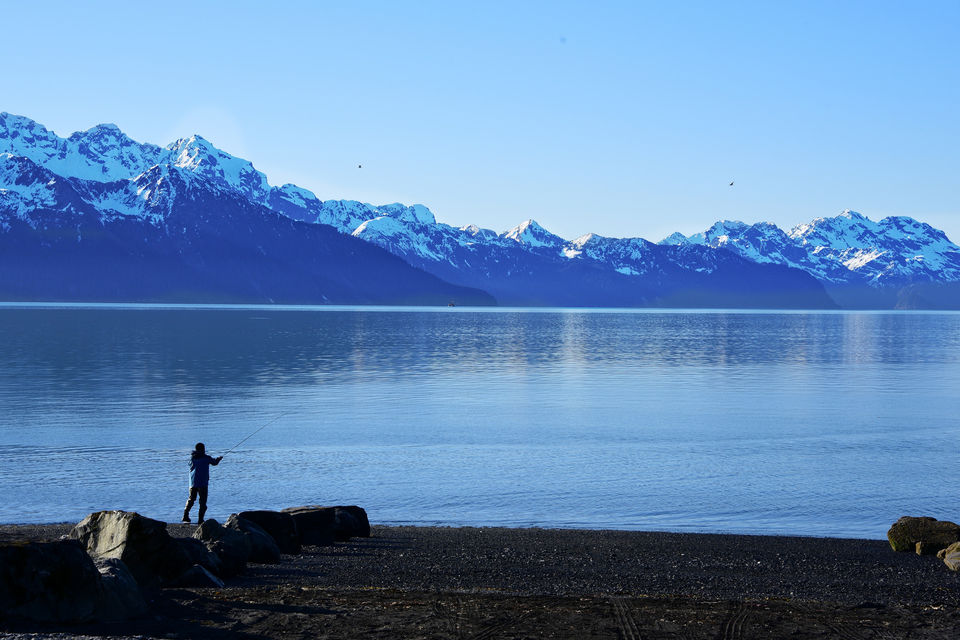 Want to take this trip but don't have your own bike? Don't worry because we have a solution to that as well. Pay us an extra ₹7,000 and we'll get you a rented bike for the entire duration of the trip and of course, the fuel's on us!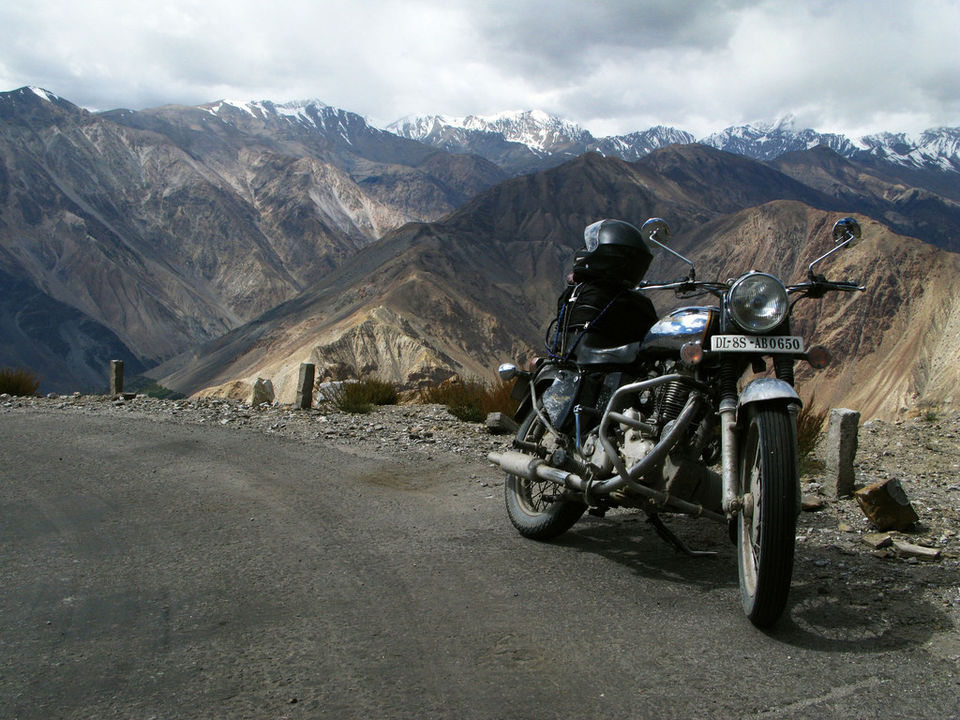 Needless to say, your safety is of utmost importance to us and keeping that in mind, the entire trip will be headed by an expert who'll be well equipped lest something goes wrong.
Guess the only thing left for you to do is get down to booking yourself a memorable weekend to Pong Dam!
When is this amazing trip happening?
This unique motorbiking road trip will take place between 9 March 2018 - 11 March 2018.
How can I reach the lake?
However, if you've decided to set out on your own (you'll be missing out on a lot of fun—just saying!), here's how you can reach the lake from New Delhi:
By Road: Drive down on NH44 from New Delhi to get to Pong Dam. It takes about 10 hours to cover this distance of 450km.
By Flight: Alternatively, you can also take a direct flight from New Delhi to Dharamshala which will cost you about ₹4,500. The lake is at a distance of 90km from the airport, which can be covered in a couple of hours by a local cab/bus.
By Train: The nearest major railway station to Pong Dam is in Pathankot. An overnight train journey, the distance between New Delhi and Pathankot can be covered in about 9 hours. The lake is at a distance of 95km from there, a distance that takes another two and a half hours to cover by local transport.
What is your most memorable cruise experience? Share your pictures and stories with the Tripoto Community by writing in here!
All set for Pong Dam? This offbeat weekend getaway from Delhi has you covered!
Frequent Searches Leading To This Page:-
himachal pradesh tour packages, himachal packages, best himachal tour packages, top himachal pradesh packages, top himachal pradesh tour packages price, best himachal holiday packages, himachal pradesh government tourism packages, top himachal pradesh holiday packages, best himachal travel packages, cheap himachal tour packages with couple, best himachal pradesh tour packages, himachal pradesh travel packages for couple, complete himachal tour packages, top himachal tour packages with price, family tour packages for himachal pradesh, himachal group tour packages, himachal family tour packages, himachal pradesh trekking packages, himachal pradesh tour packages cost, himachal pradesh adventure tour packages, full himachal tour packages, himachal tourism tour packages, himachal adventure tour packages, best holiday packages for himachal pradesh, full himachal pradesh tour packages, best himachal packages, himachal pradesh cheap tour packages, himachal tourism holiday packages, himachal pradesh tourism tour packages, cheapest himachal packages, holiday packages to himachal pradesh india, cheap holiday packages to himachal pradesh, himachal pradesh vacation packages, himachal summer packages, cheap and best himachal tour packages, cheap holiday packages in himachal, himachal vacation packages, best holiday packages himachal, Himachal Pradesh Holidays Tour Packages