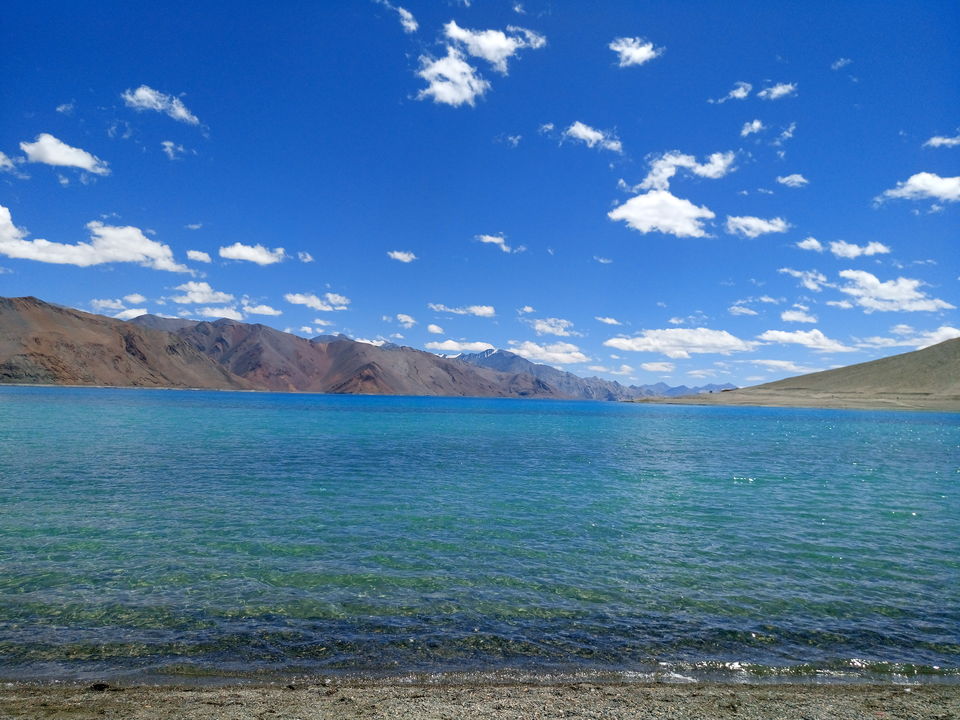 In Continuation to the Ladakh trip......Day 5
I have been envisaging the beauty of Pangong Tso around two years after first I saw this place in a travel show and fall in love at first sight. For me the Ladakh trip was all about seeing the beauty of Pangong.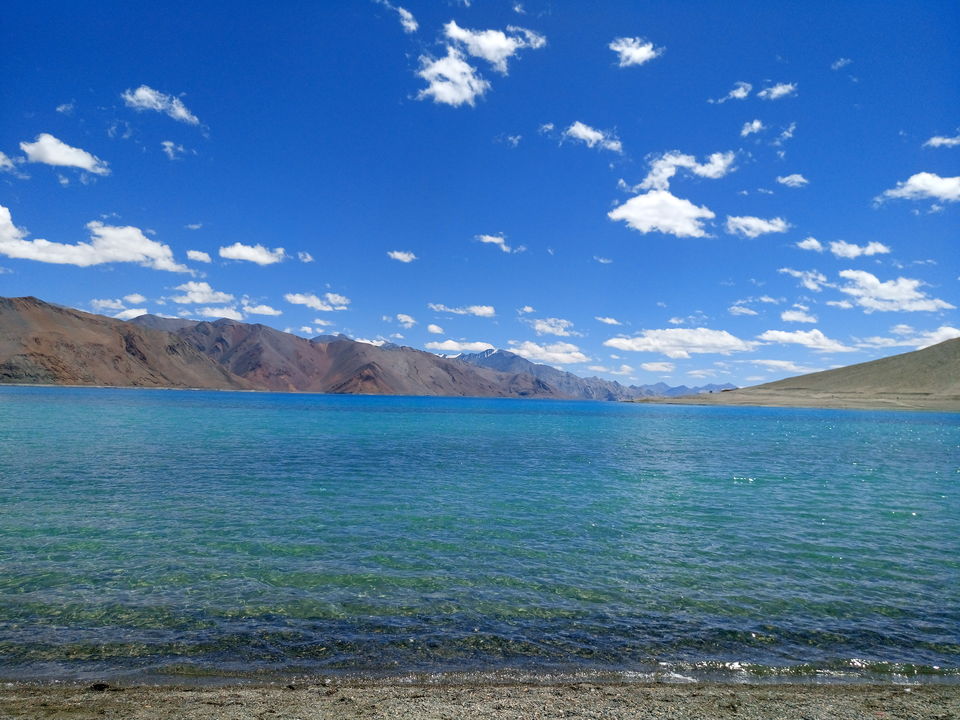 We started in the morning by 6:00am, it was a 5hrs journey to the lake and we have to return before the sunset as the roads are rough and at most places single lane. Also it was only a week past the Dokhlam incident. On the way we could see the army camps and the army trucks passing by, we crossed approx. 100 trucks. We passed Chang La, the place to the world's largest research station passing the steep and slushy roads.
Beauty of Pangong Tso cannot be described but can only be experienced. The lake mesmerizes one and all with its shimmering beauty. In simple words, we can say Pangong Lake is "Turquoise Blue Paradise".
The trip has come to an end and we are on way back with the memories of ladakh, the fascinating landscapes and the color changing Pangong. The trip has left us aww stuck with the beauty of nature, the place is beyond imagination.
https://espirituelibre.blogspot.com/2017/08/breathtaking-view-of-pangong-tso.html
Pc: https://www.instagram.com/mahtoeakansh/
https://www.facebook.com/clickby.eakanshmahto/
Pangong Tso is the world's highest brackish lake situated at 14,256ft and is 134km, it extends from India to China. An inner line permit is required to visit the lake as it lies in Sino-Indian Line of Control. It falls in the disputed territory. The eastern end of lake is in Tibet.
On the way, before touching the Pangong we can see the Yaks, the Pashmina Goats and Kiang(wild asses) grazing in herds around the grassland. We also spotted the Marmot, the large squirrel species. As we approached the lake, a sheet of vivid blue in the midst of mountains attracted our eyes. The water sparkles in distinct shades of blue, green, violet and purple, being transparent to a good depth. The lake does not support vegetation or aquatic life however many a large variety of migratory birds like sea gulls, brahmani ducks can be spoted.