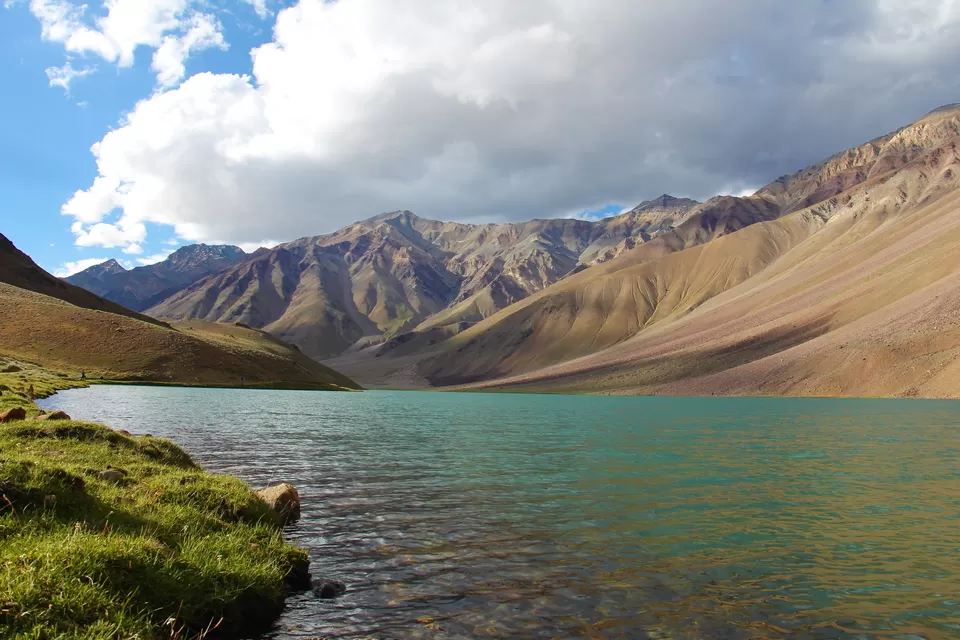 Travelling to the Himalayas is always a life-changing experience and being in deep love with the Himalayas, I decided to explore different parts of the Himalayas and cover as much as possible. My next destination was Spiti and Lahaul valley situated in Himachal Pradesh, which attracted me to explore hidden gems in the Himalayas.
The first image that comes to our mind about Spiti valley is untouched, serenity, snowy mountains, lakes, Tibetan culture and villages covered with snow for most of the year.
With this image, I safely concluded my 10 days trip to Spiti with unexpected heavy rains, hailstorms, numerous landslides, harsh weather, 14 punctures, empty petrol pumps, no phone connection and NO ROADS! Yes! That is my adventurous story and that's the way I stretch my limits to see the places of my dreams.
A glimpse of heaven on earth – that's what Chandra Taal Lake is, which is a 14000-feet-high lake in Himachal Pradesh's Lahaul district.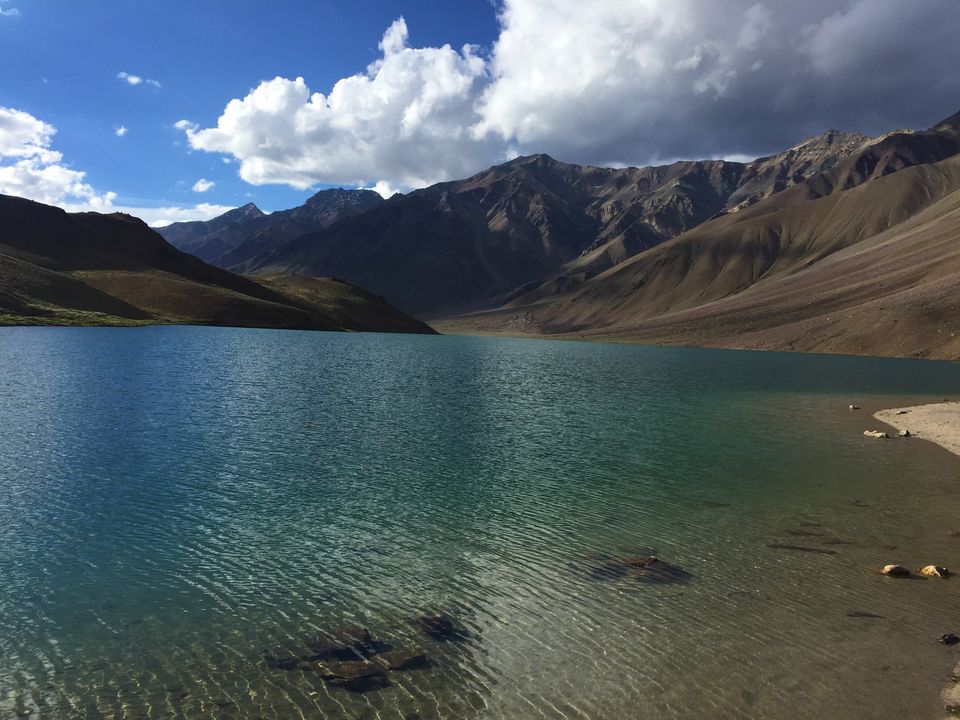 Chandra Taal gets its name from its crescent shape. You can see different colours in the lake at different times of the day, where first sight takes away all the pain of the treacherous road trip.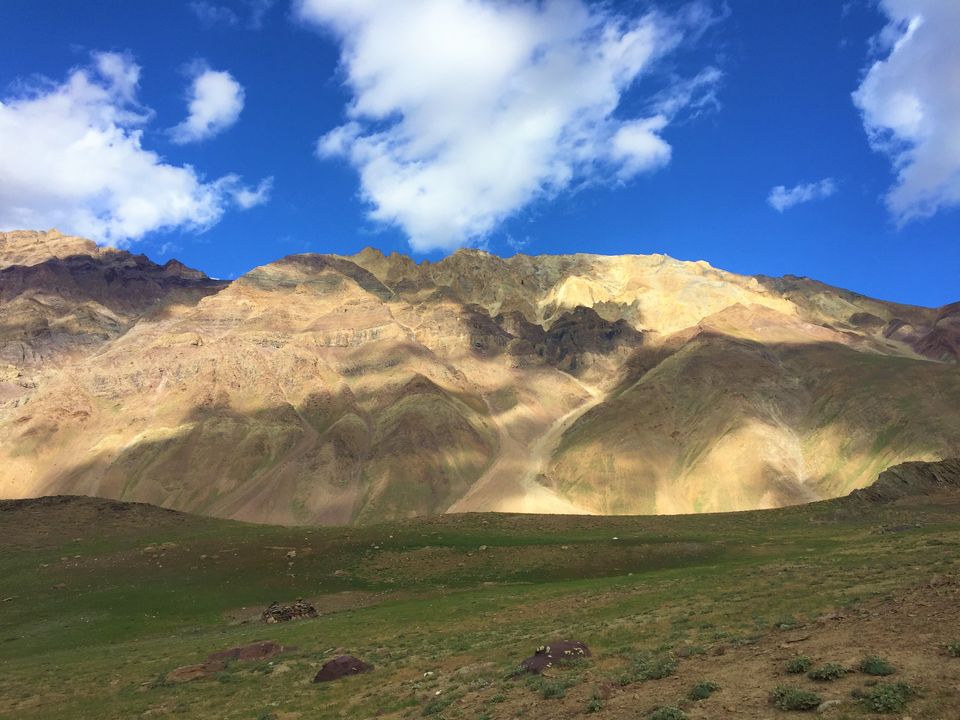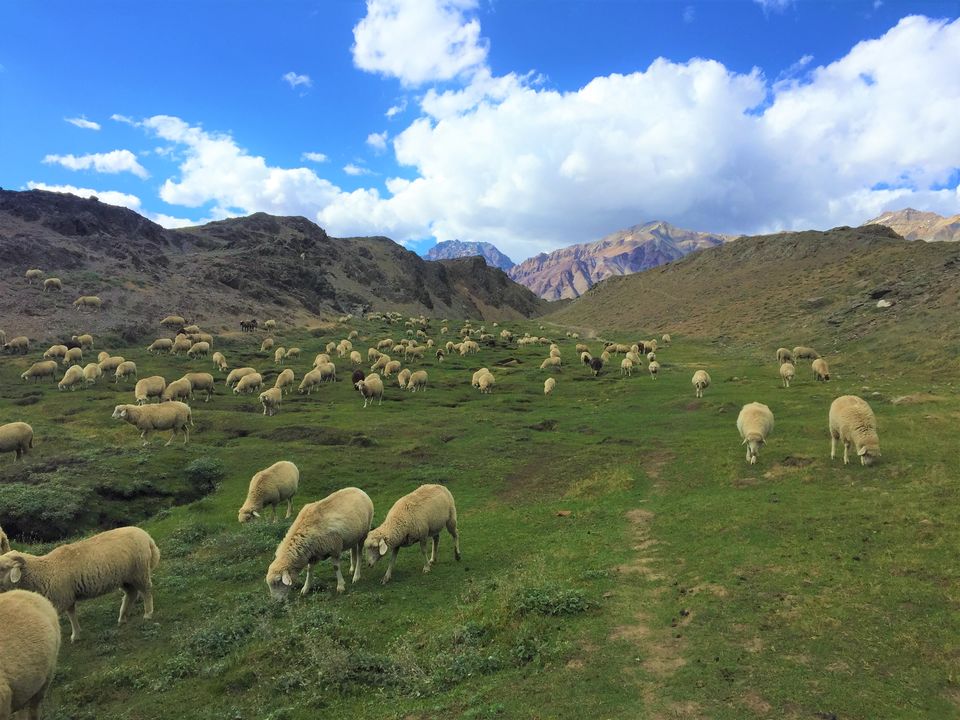 We will have to trek for around 3 km from the campsite to reach the lake. The best time to go to the lake is early morning when the reflection of the snow-capped peaks shines on the calm lake, effortlessly casting a spell on you.
Spend the night in the tents pitched literally in the lap of the snow-covered Himalayas, a few km from the lake. It might just turn out to be one of the most exciting experiences of your life.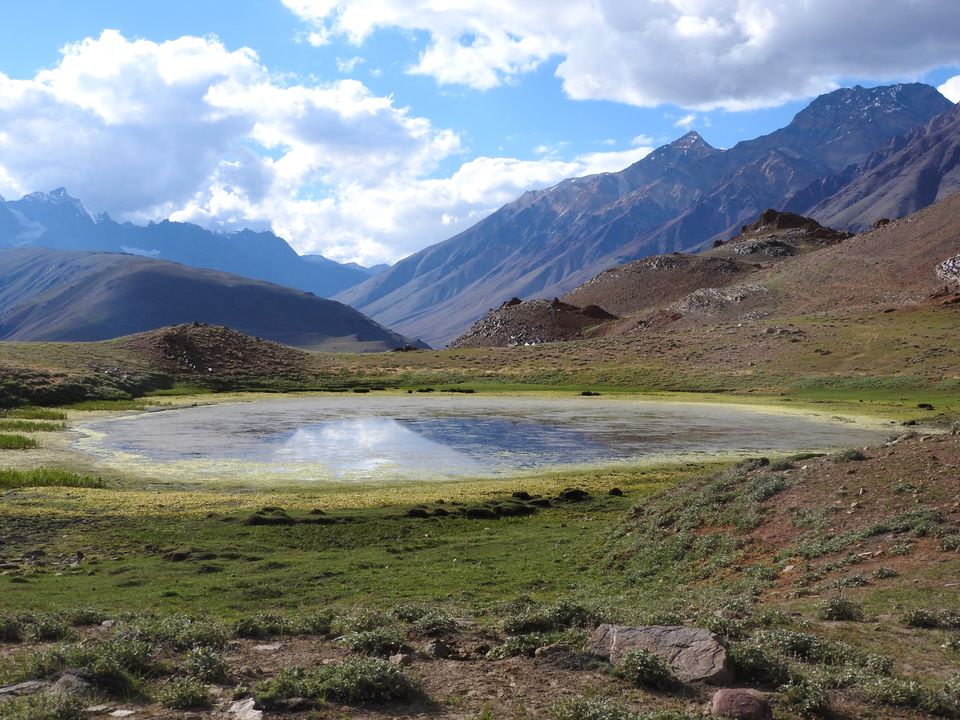 How to reach Chandra Taal?
Route 1: Delhi-Shimla-Narkanda-Karcham-Puh-Nako-Tabo-Losar-Kunzum Pass-Chandrataal
Route 2: Delhi-Mandi-Kullu-Manali-Rohtang Pass-Gramphoo-Chattru-Battal-Chandrataal
The shortest route is via Manali but I recommend going through Kinnaur Valley because Kinnaur offers a gentle ascent that will let you acclimate to the high altitude of Chandra Taal, allowing you to avoid AMS and enjoy your trip.
To enjoy the full moon at the Chandra Taal, I had taken the Manali route, which is around 125 km, but it can easily take 7 to 8 hours to complete with one of the nightmarish journeys on Gramphu Batal Stretch.
Where to stay?
There are no hotels at Chandra Taal as this region comes under wetland reserve and self-camping on the banks of the lake is restricted. The nearest campsite is 3 km before the lake where there are temporary camps set by locals and everything is well managed by them.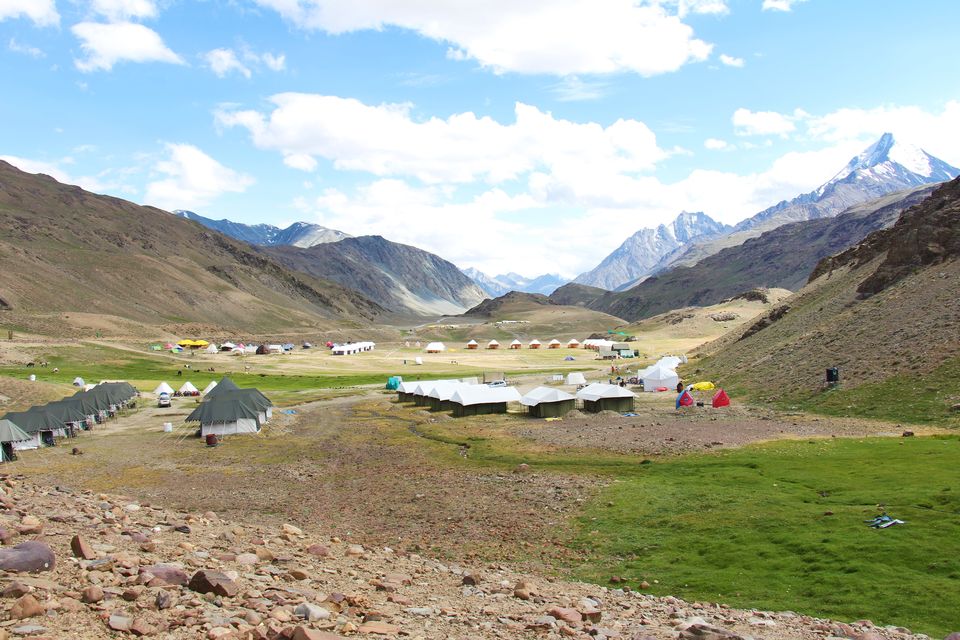 Alternatively, after visiting the lake, you can return to Batal and stay at Chacha Chachi Dhhaba with a minimal charge per person.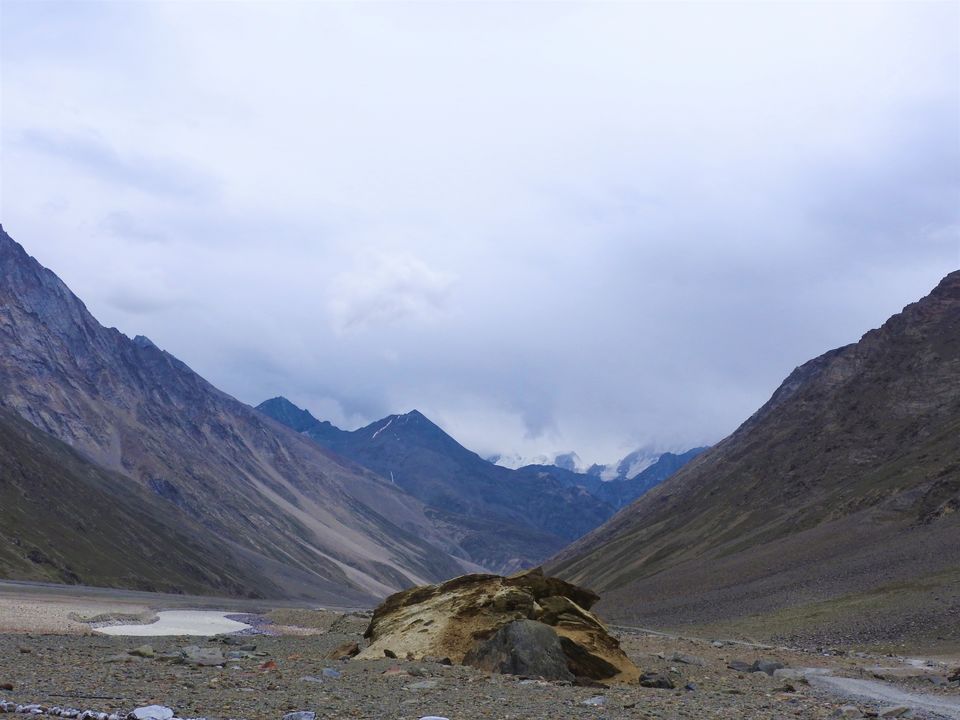 Best time to Visit
Chandra Taal is open only from June until September. All campsites become operational only during this period. The best time to visit would be late June or early July as the monsoon season begins in the third week of July, and landslides are common at this time.
Common Itinerary
Day 1: Delhi – Manali
Day 2: Manali – Rohtang Pass – Khoksar – Batal – Chandra Taal
Day 3: Chandra Taal
Day 4: Chandra Taal – Batal – Gramphu- Rohtang Pass- Manali
Day 5: Manali – Delhi
Interesting Tips:
• Must keep Buffer Days!
• Extend a couple of days to visit other untouched places in Spiti Valley.
• Do not miss fuel pumps at Manali.
• No Network! Only BSNL works.
• Stay hydrated and warm.
• Start early and sleep early.
• If self-driving, be in a group with other cars, as you will need someone to push your car to cross waterfalls and Pagal nalahs.
• Keep the expert local driver