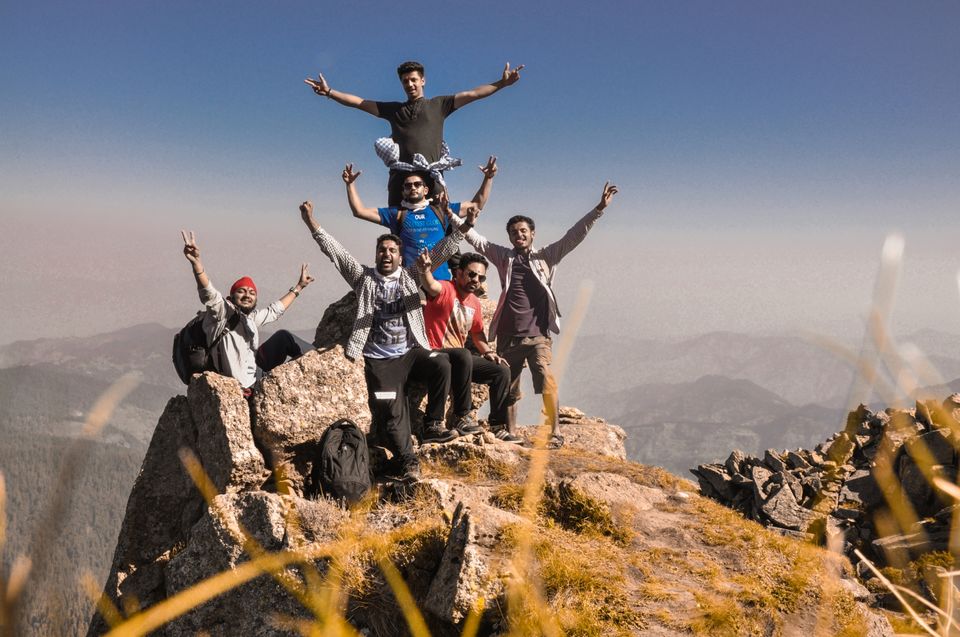 Amarnath yatra...it was my first ever step into the vast trekking wonder, which I knew nothing about back then in 2013.
In 2016...after a whopping 3 years, trekked to Churdhar peak with my buddy Bhuppi (all the thank Yallu Bhai in the world for letting me to the door of adventure. Having covered many moderate to difficult treks he was the best guide. He, a Shiv bhakt had already reached Shrikhand Mahadev & Churdhar 6 & 11 times respectively. It was a huge task for us (newbees) to trek the peak. Stamina, fitness and strength were something we never cared, never even thought about. The steep hike gazing down at us reminded us about our daily routine in corporate office for the last 2 years.
The weekends that were spent in drinking & loitering around with no cause were even more teasing thoughts.
With every step in the climb we were like..."koi Dushman nu vi naa karave eh trek".
But it was supposed to be the point in my life...I would turn around and say, to myself "in spite of all the cribbing & cursing, we did reach to the peak".
Like a good learner I jogged, quit so many habits???? to build my stamina & strength for Shrikhand and Kinner Kailash Trek in the glorious 2018-19.
Yallu bhai...let's go back to where it all started for me in 2016...Churdhar is calling upon us- "one more time!"
Instagram link : https://instagram.com/lakshpuri