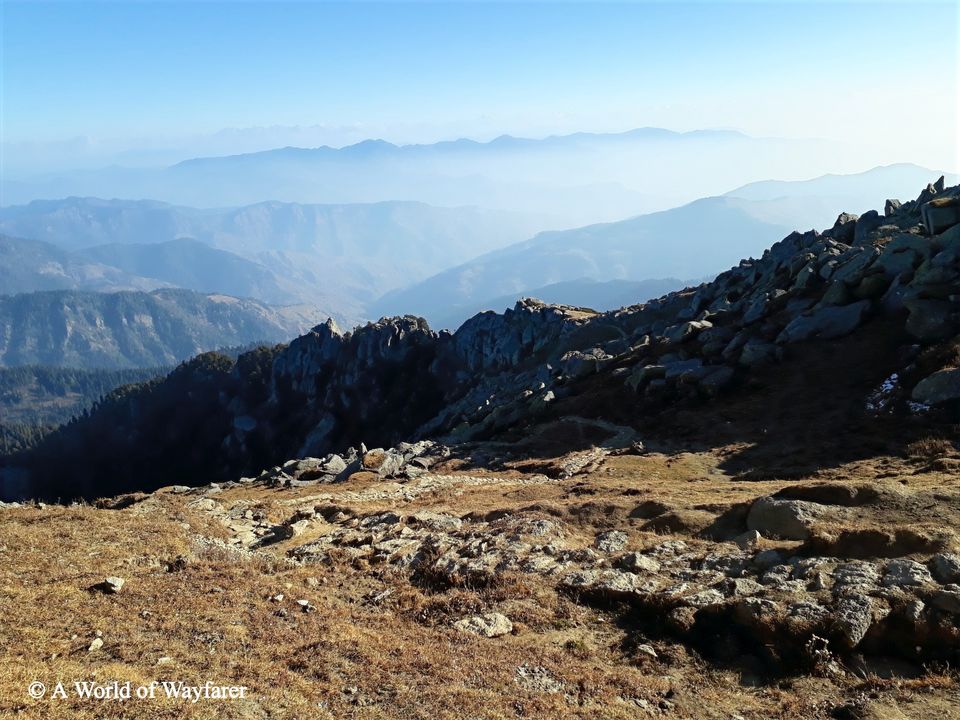 The journey of a thousand miles begins with a single step. It's not that hard to take that single step towards a beautiful journey but it takes courage. What inspires me the most to travel around is knowing that I have limited time on earth and never ending creations of Mother Earth. The world is a book and those who do not travel read only one page and for me Life is either a daring adventure or nothing at all.
I have a huge bucket list of all the places I want to travel, all the places I want to visit, all the mountains and peaks I want to climb. It's never too late to start checking out those items off the bucket list and I started striking out items off my list from Himachal Pradesh.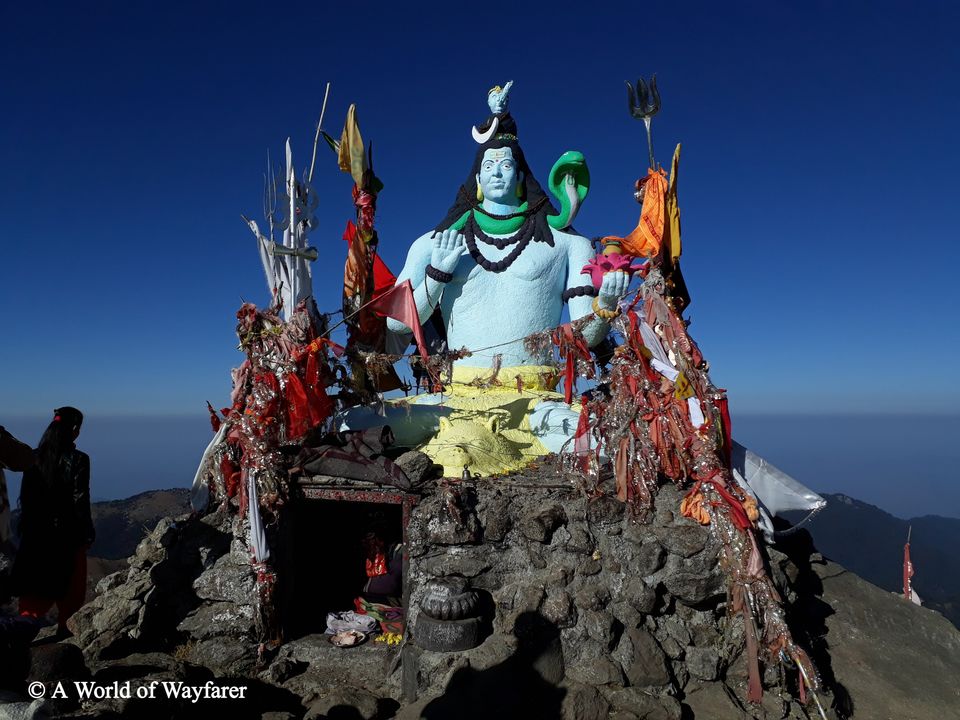 When I talk about Himachal. It's not just limited to Shimla, Manali and Kasol. There are so many such undiscoverable obscure sights left yet to be explored and my list keeps getting bigger. Just when I think I need a change of state something new comes up and I have this urge to conquer another masterpiece of Himalayas. Now for all the hikers and trek lovers, one such masterpiece is Churdhar Peak.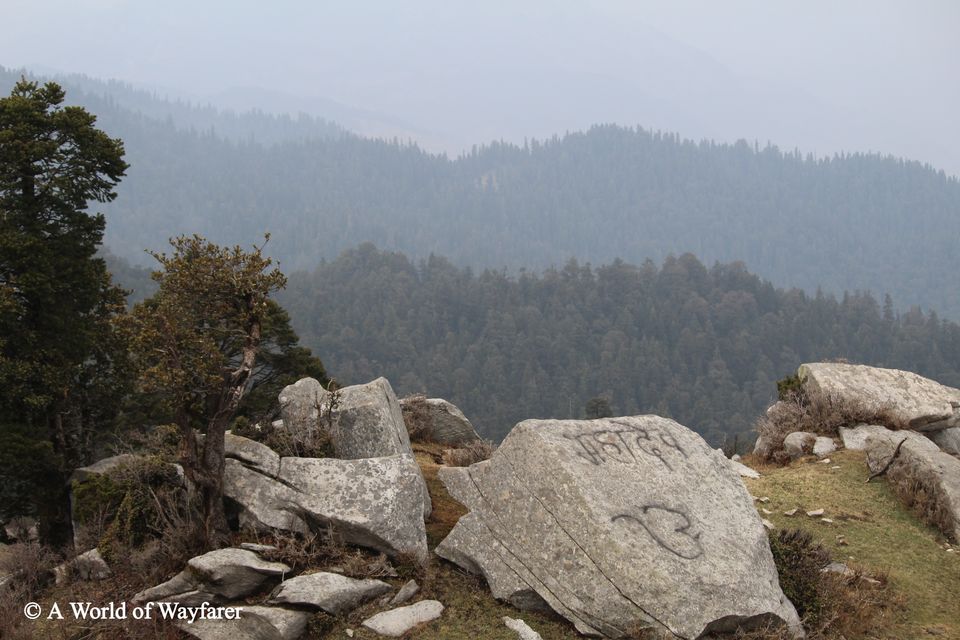 Churdhar Peak is located in Sirmour district of Himachal Pradesh, India. This peak is at an elevation of 3,647 metres and 11,965 Feet. It is not only known to be the highest peak in Sirmour district but also is the highest peak in outer Himalayas. The trek to this sumptuous peak from the most preferable route is about 18 km long from Nohradhar and 8 kms from shimla - Sarain, chaupal. This bangle of snow, is blessed with some of the most spectacular and beautiful landscapes in this region. A wealth of herbs and beautiful alpine flora cover these Himalayan slopes. Walking through the wildlife sanctuary, one spots the spectacular Monal, Himachal's state bird, along with koklass and kaleej pheasants. The canine-toothed musk deer and the endangered Himalayan black bear inhabit the higher forests.
Lets know a little bit more about the Peak's history.
Churdhar is commonly known as Churi-chandni or Bangle of Snow. The view from the summit embraces a vast panorama of lowland tracts towards the south and snow-capped ranges, including the peaks of Badrinath and Kedarnath in the Garhwal region, towards the north. It is from this peak that George Everest made many astronomical readings and sightings of the Himalaya mountains around 1834. The historic value of Churdhar is because of its relation with Shri Shirgul Maharaj also known as Chureshwar Maharaj, a deity widely worshipped in Sirmour and Chaupal. He is known to be a devotee of Lord Shiva. Bijjat Maharaj is also famous deity of the region. Below the summit, where the statue of the great Shiva lies is the deodar-roofed, single-storey, square temple of Srigul with a lingam, dedicated to Shiva or Chooreshwar Mahadev.
Now what is the best time to plan the trek to Churdhar Peak !
The peak is located at a high altitude so it is obvious to check the weather before you start climbing. the best months to do this trek is from May to November. It is during this time that the other peaks of Himalayas covered in adobe of snow are clearly visible although sometimes when it rains the trail gets foggy and wet which makes it hard to form a grip. It is during this time that one can feel moraine walk as you leave the forests behind. At the summit, the views are outstanding. On a clear day, you can see Badrinath and Kedarnath, The Gangetic basin, Sutlej River, Shimla, Chail, Kufri, Kasauli & Chakrata.
Let's talk about the accommodation facilities.
If you are travelling from far away, accommodation might be the number one concern. There are lodging and dining facilities in Nohradhar and Sarain. you can also stay in Shimla. Relaxing overnight can be a good means of rejuvenating mind and soul before starting on with the trek. if you are taking the route from Nohradhar, it is not possible to return the same day. You can stay at Jamnala or Teesri, the two spots that lie on the way to the peak. and start from one of these spots the next day or you can hike up all the way to the temple stay there in Dharamshala and continue to the statue of Lord Shiva which is about 2 kms from the temple at the peak.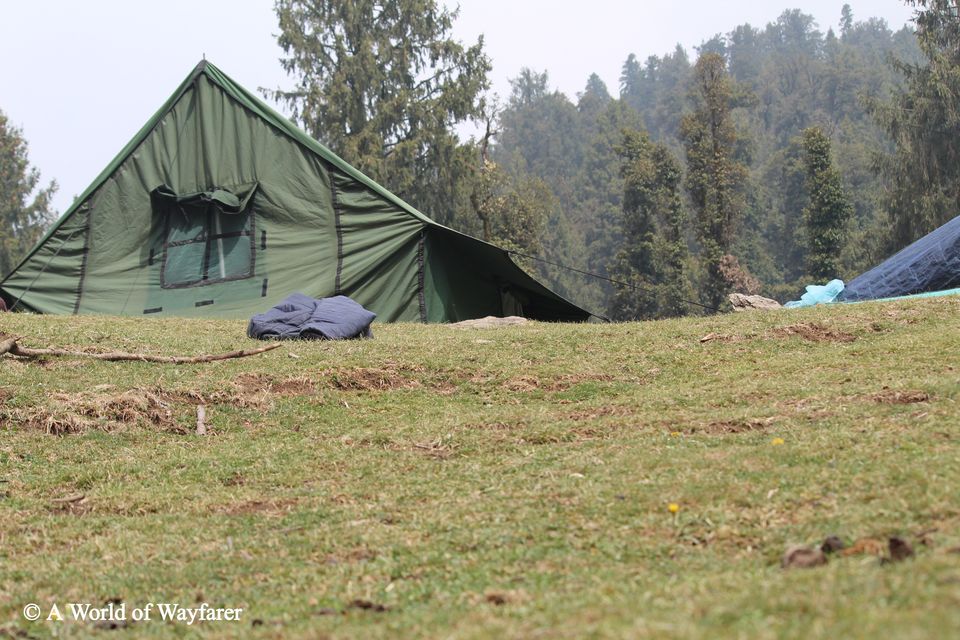 At Jamnala and Teesri you will find food and water options and the only facilities to lodge are camps and tents. Meanwhile you can stay in Dharamshala at the temple which has separate accommodation facilities for males and females and langar options are available as well.
One can see the stars closer than usual from the hills and if its a clear sky you can also spot constellations amidst the dense Deodar forest, terraced fields and Gujjar pasture lands.
What to pack ?
This is the most important part of the trek to be well prepared and have a full fledged checklist of all the necessities one might require on the trek.
Carry a medicine kit especially - ointments for sprains and basic medicines for high altitude sickness.
The trick is to pack light so make sure your backpack is light weighted.
Wear as many layers as you can endure and pack an extra jacket in case it gets cold.
Carry an umbrella and a raincoat. If I have learnt anything from living in the mountains is that the weather here is unpredictable. so always be prepared.
Carry a torch in case it gets dark before you reach the destination.
Carry your water bottles and you can also pack snacks to munch on during the trek.
Wear shoes that have good grip preferably sports shoes.
How to reach Churdhar?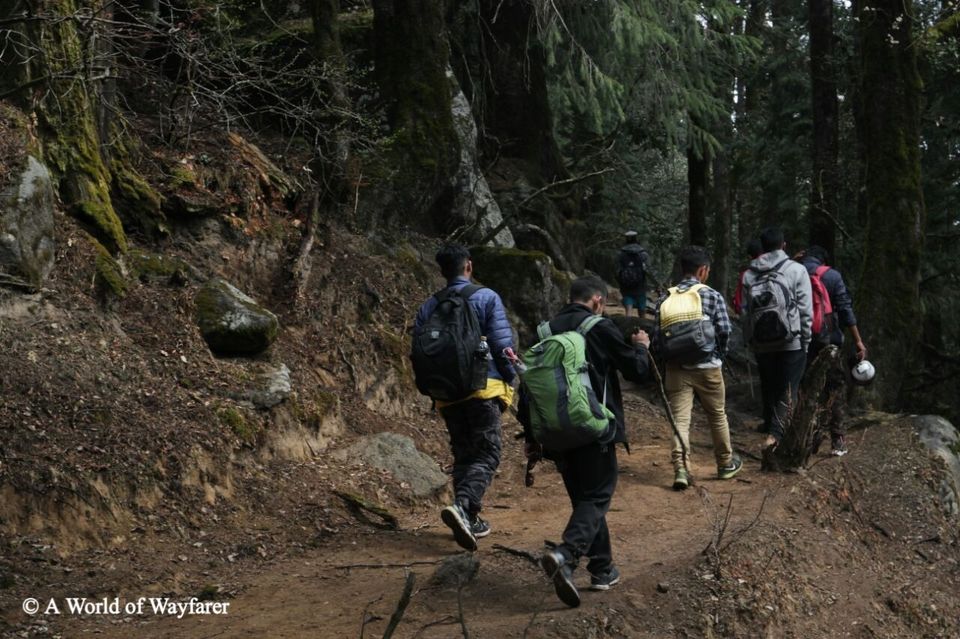 I did this trek twice while I was living in Himachal Pradesh. So my journey started from Solan. We took the route from Solan to Nohradhar via Rajgarh. The one sided trek starting from Nohradhar is 18 kms. It takes about a whole day to reach the top that is if you start early. You can also choose to complete this trek in 2 days and halt at Jamnala or Teesri. There are numerous options available to camp out here.
If you are travelling from Delhi or Chandigarh here's the route you can follow :
Delhi - Chandigarh
Chandigarh - Solan
Solan - Rajgarh
Rajgarh - Nohradhar
Nohradhar - Churdhar Peak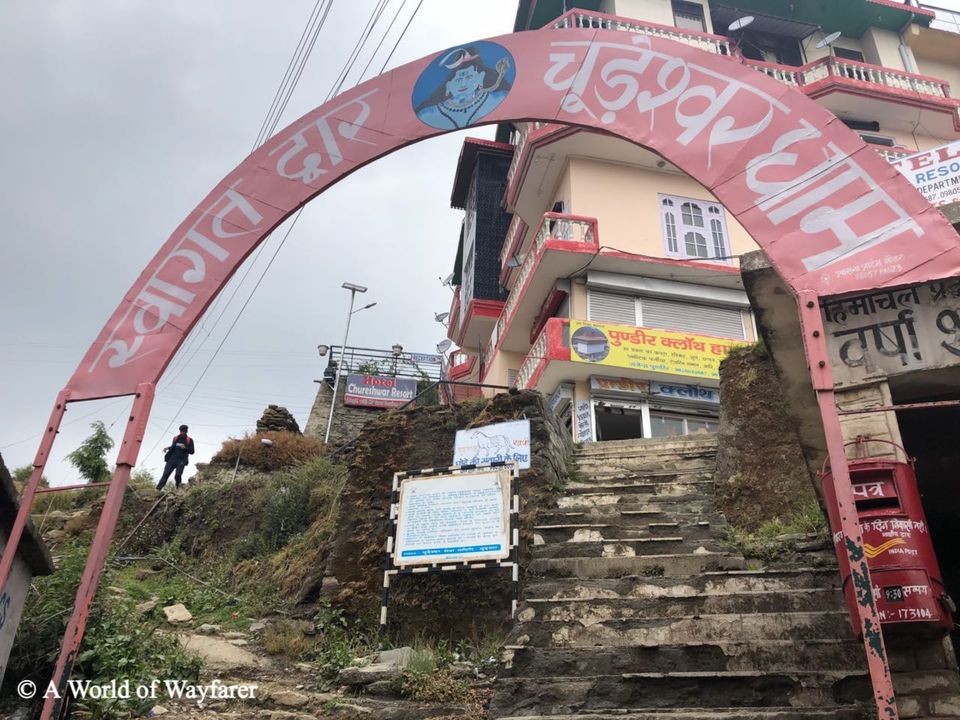 You can stay in Nohradhar and start your trek the next day as early as possible. There are number of options available to stay and dine in Nohradhar. There is a small passage that leads to the trek with a huge board hung over clearly stating that the trek starts from here.
If you want to make a short trek There is another route from Shimla which is about 7-8 kms long. I personally do not prefer the route from Shimla because it is said that the trail is steep and not much safe also there are not many provisions on the way to the peak. The trek from Shimla could be done from a village called Sarain near Chopal, Himachal Pradesh. I learnt that from here, it is a 7-8 kms of trek but quite steep .
Here's how you can take this route to the peak :
Delhi - Chandigarh
Chandigarh - Shimla
Shimla - Sarain, Chaupal
Sarain - Churdhar Peak
The beautiful thing about hiking is that it's truly an activity everyone can do. Whether you're young or old, an expert or an amateur, there's a trail out there that will be perfect for you. We're constantly shown the "real world" on our screens but we come face to face with the real world out on the trail.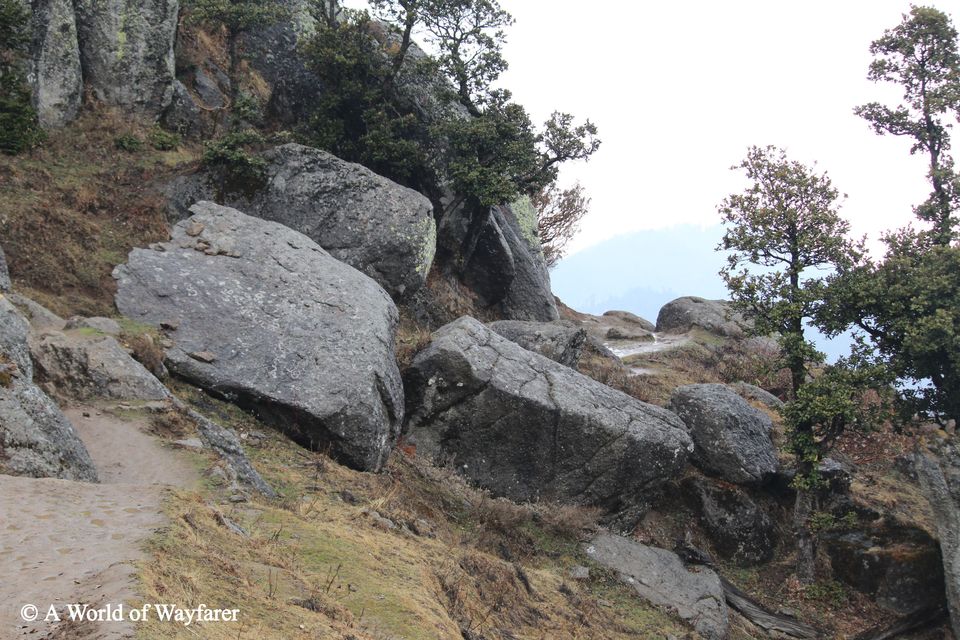 Nohradhar to Jamnala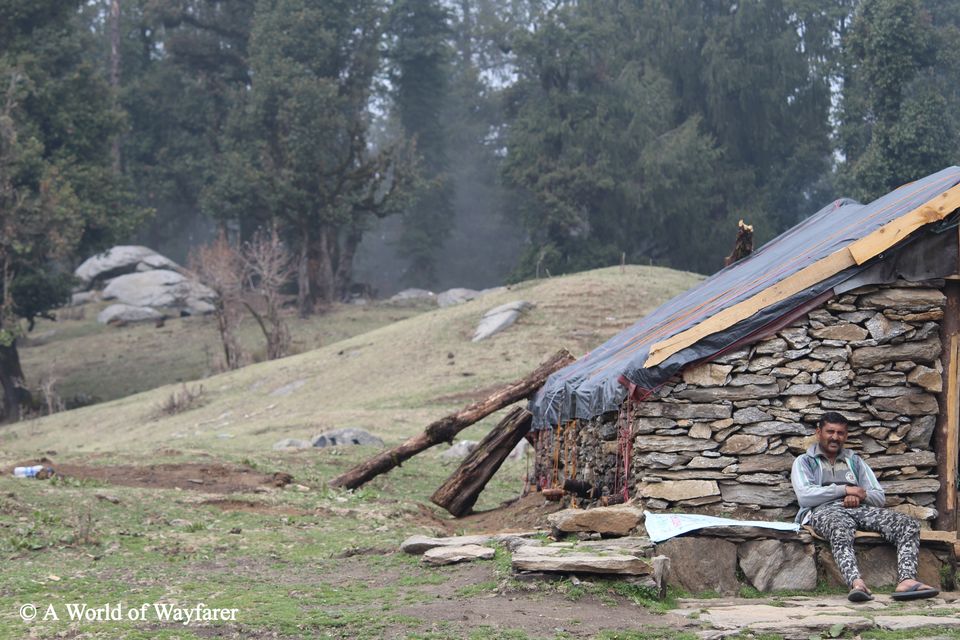 The Initial start point of the trek is Nohradhar from here Jamnala is 7 kms. The entire area is encircled by cedar and pine trees. The views during this section were scenic, with green valleys across a large span of my vision. Gradually trail passes through forest. Forest gets dense as you move ahead. You would experience a pristine forest almost untouched by humans, though lot of people pass through it. The first section is a difficult rise through muddy terrain after that, steadily ascends through pine woodland till you reach Jam Nallah. This section is steep and rocky in my opinion it's not that difficult but it is important to stay in right mind to get through this section. We did not stay here and continued uphill. you may retire for the night with some delectable snacks and cuisine. there are facilities available here for spending the night. you can rent the tents from locals there or carry your own. Jamnala is basically a plain meadow or rather can be called a large ground with a couple of shops for basic supplies we halted here to get some refreshments and continued on the trail.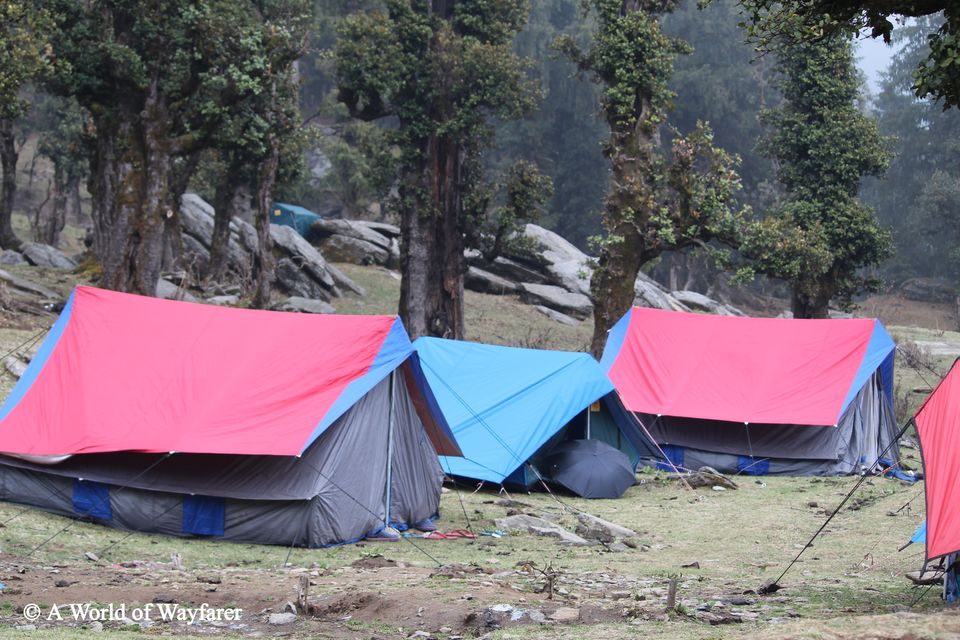 Jamnala to Teesri
The views were very scenic, passing through forests and meadows with the sounds of chirping birds.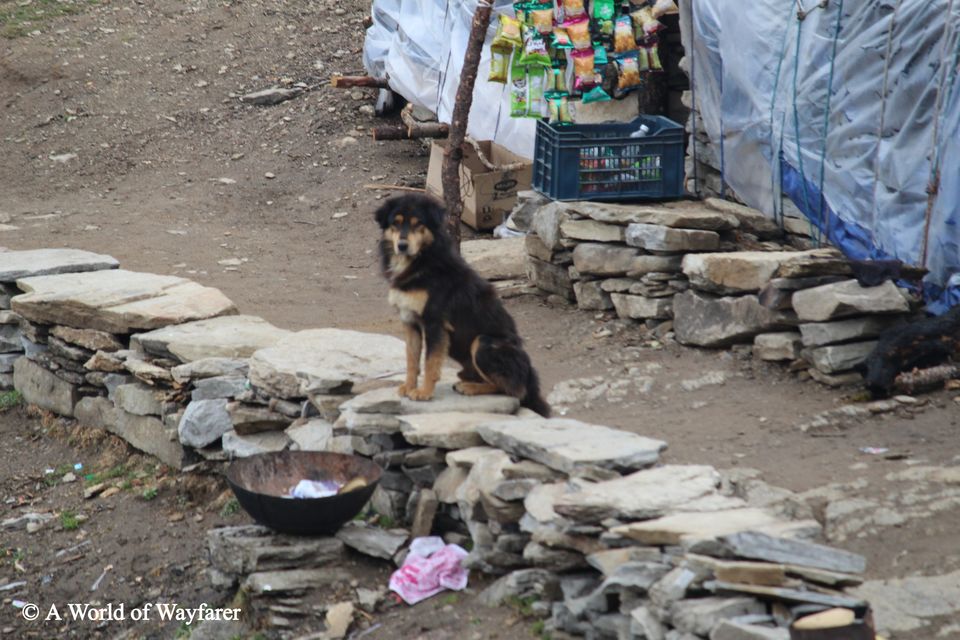 Multiple water streams can be found midway, however, few offer clear water. Now the route is easy and most of the route is straightforward. It is about 4-5 kms stretch from Jamnala to Teesri and takes about 2 hours. Similar to Jamnala, you will find good camping spots and a couple of shops at Teesri. These shops provide snacks and stay options with minimal charges. In this portion, you will find few water streams.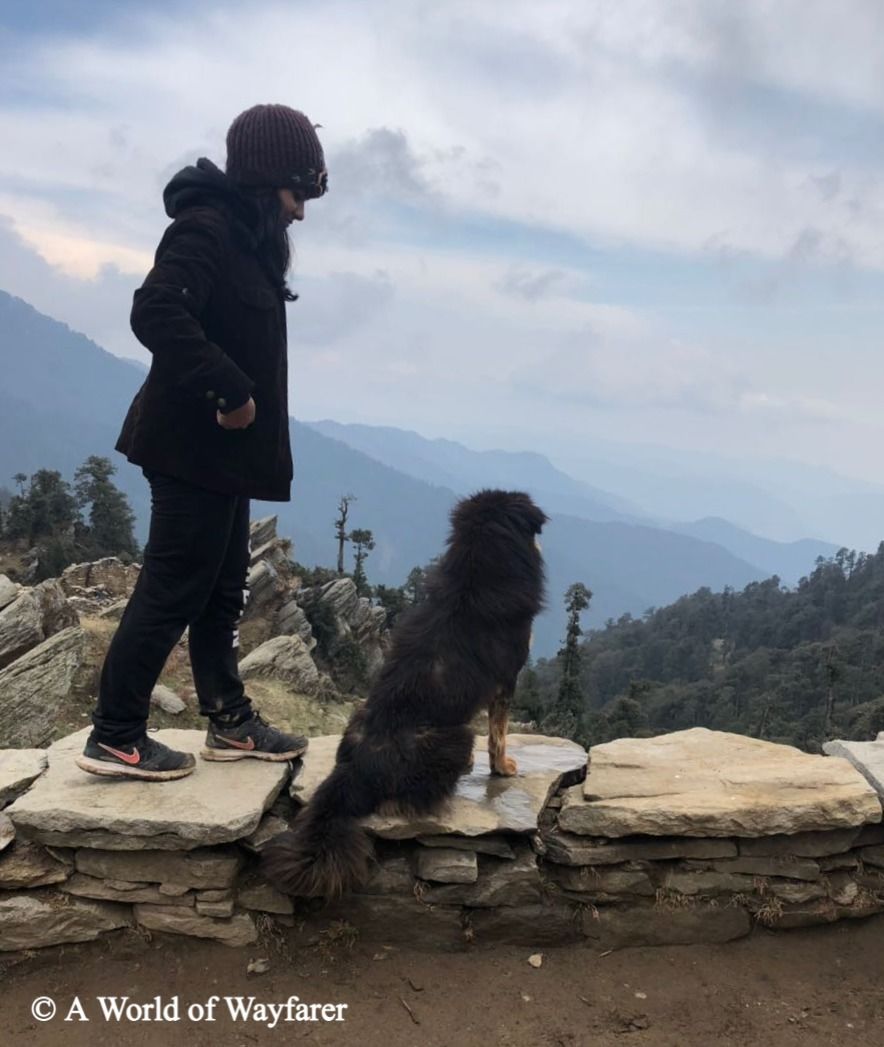 Little ahead of this the forest ends I saw grasslands, open area with bushes and grass only. You can spend the night here as well if you feel exhausted and find it difficult to carryon. We continued on the trail towards the peak and decided to spend he night at the Chureshwar temple uphill.
Teesri to Churdhar Peak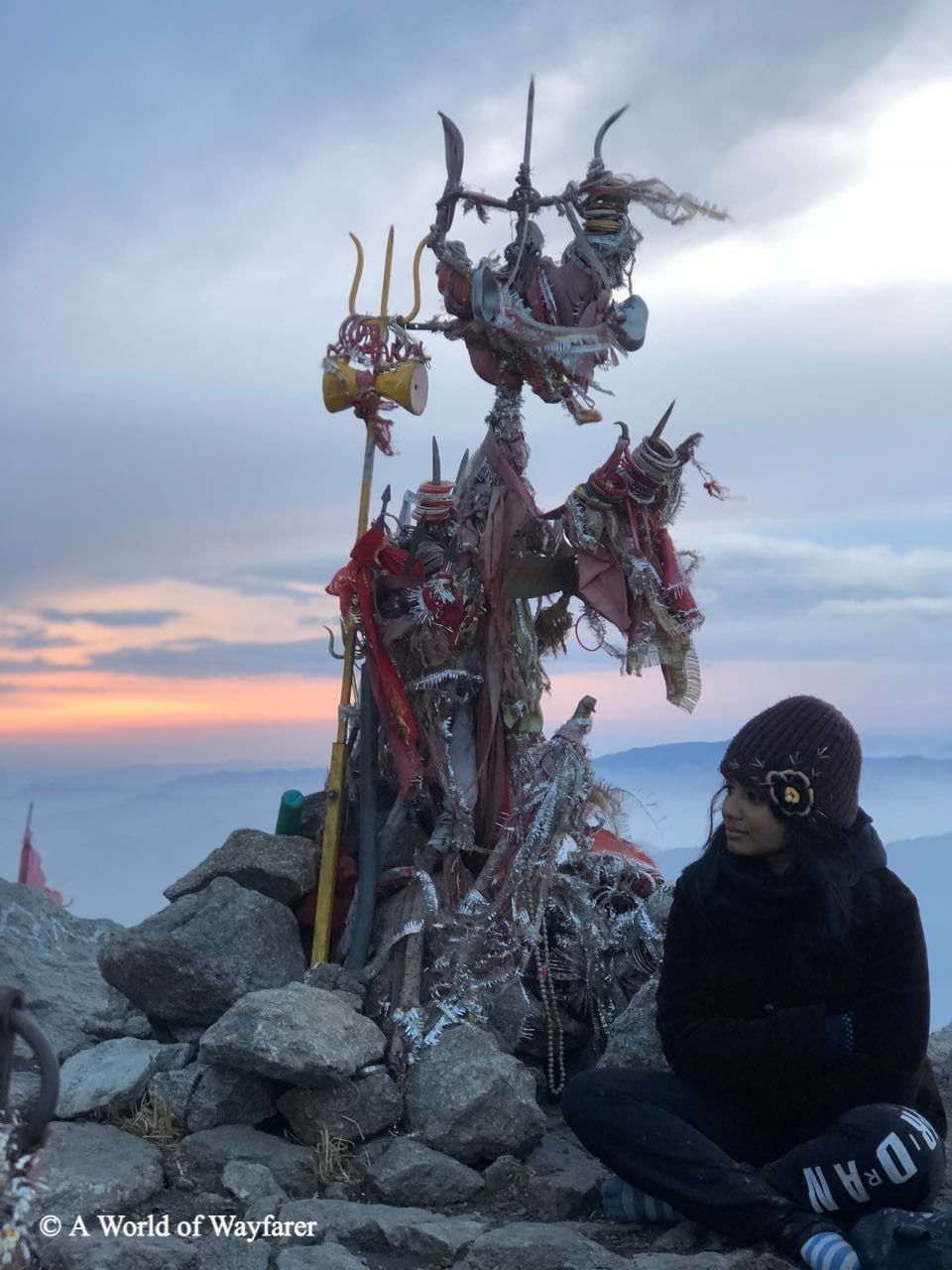 The treeline begins to disappear after crossing Teesri. The trail again entered dense forests, with a few sources of water. The trail was very different from the previous portions. The rocky paths filled with boulders made way to meadows. The trail in this section is very narrow and mostly steep and rocky. This portion of the trek is the toughest of all and it takes around 3-4 hours to cover. From here there are two routes, One that takes you directly to the Churdhar peak where the statue of Lord Shiva is situated. It has a total trek length of around 4 km. Another trail takes you to the temple first and then to the Churdhar peak. Comparatively latter has a less steep trail and the total trail length is 7 km. We decided to go to the temple first and take the night off and continue to the peak which is about 2 kms from the temple in the morning. We stayed in the Dharamshala and were in time for the Langar.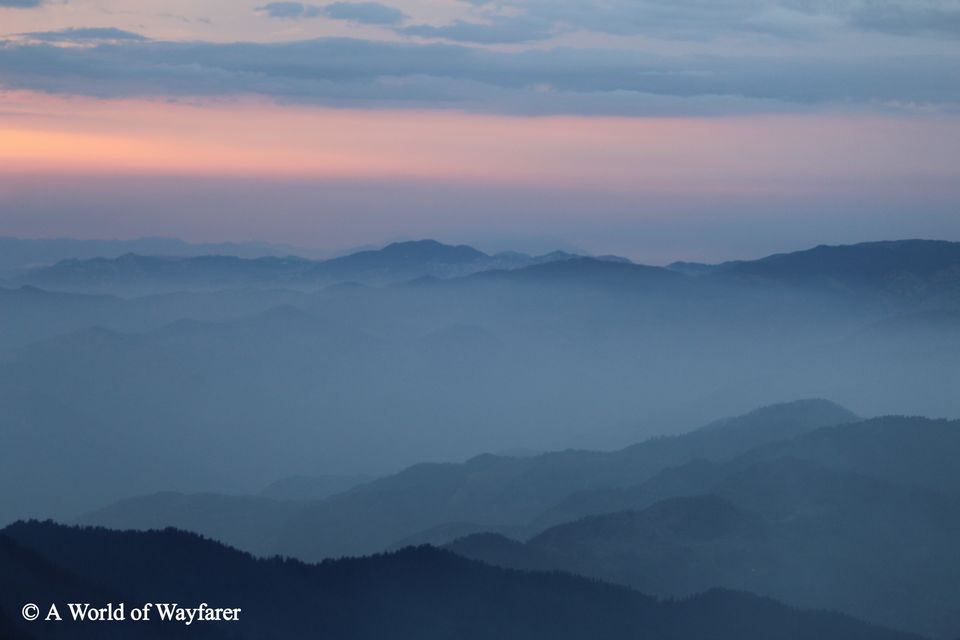 The view in the morning from temple was breathtaking. the mountain ranges spread across the region where visible, their peaks sticking out of the billow of clouds. The best view comes after the hardest climb", is something that fits perfectly into my life right now. We started for the Churdhar peak next morning after washing our feet and hands and offering our prayers at the temple. and once we reached the peak I felt like I was rewarded with breathtaking panorama view of Lord Shiva's idol, which sits proudly atop the peak. It felt like I was on top of the world.
Back to Nohradhar.
We sat there in peace for about an hour savouring the beauty and power that the statue radiated. We started early in the morning so were able to spend some time at the peak. We headed back as soon as we offered our prayers to the almighty. You can reach down easily and in less time but it is important to watch your steps while heading down. In no time by the nightfall we were in Nohradhar heading back to Solan.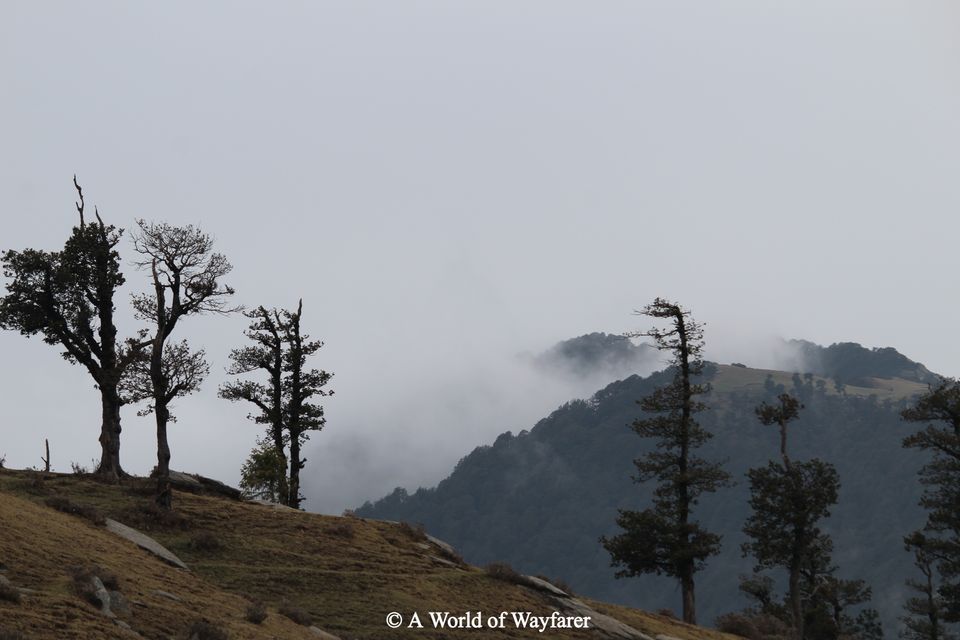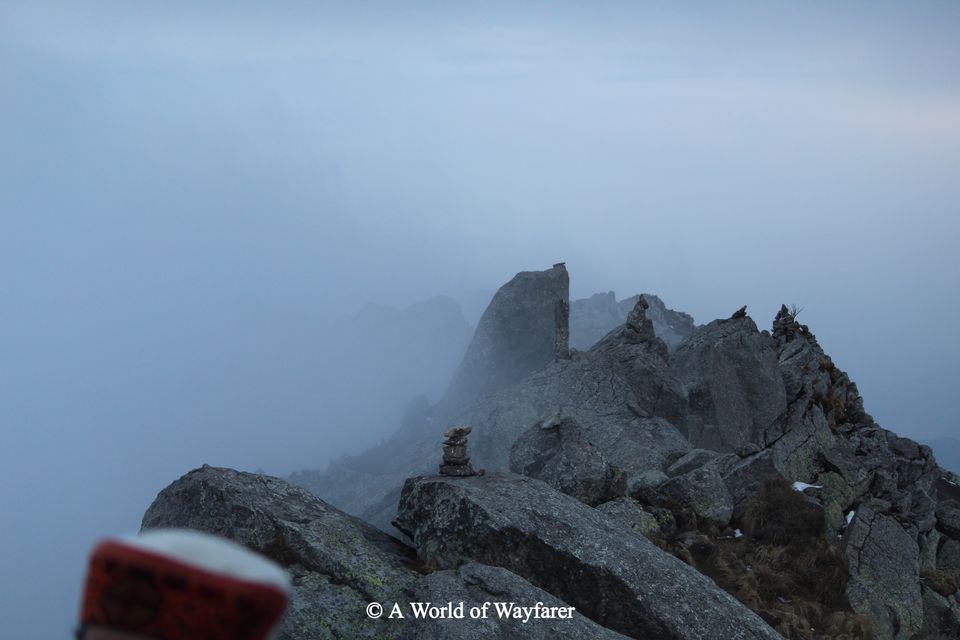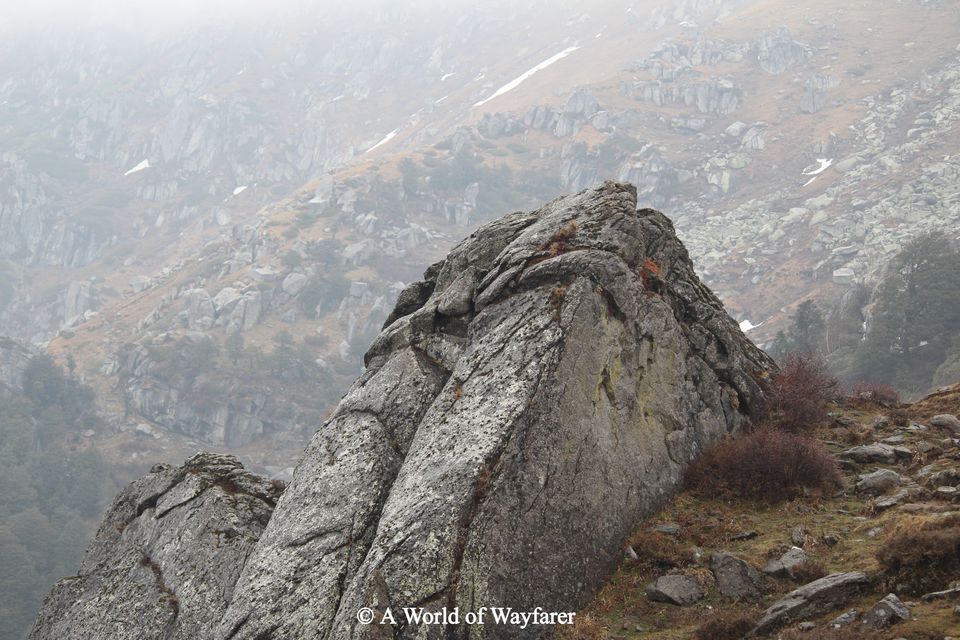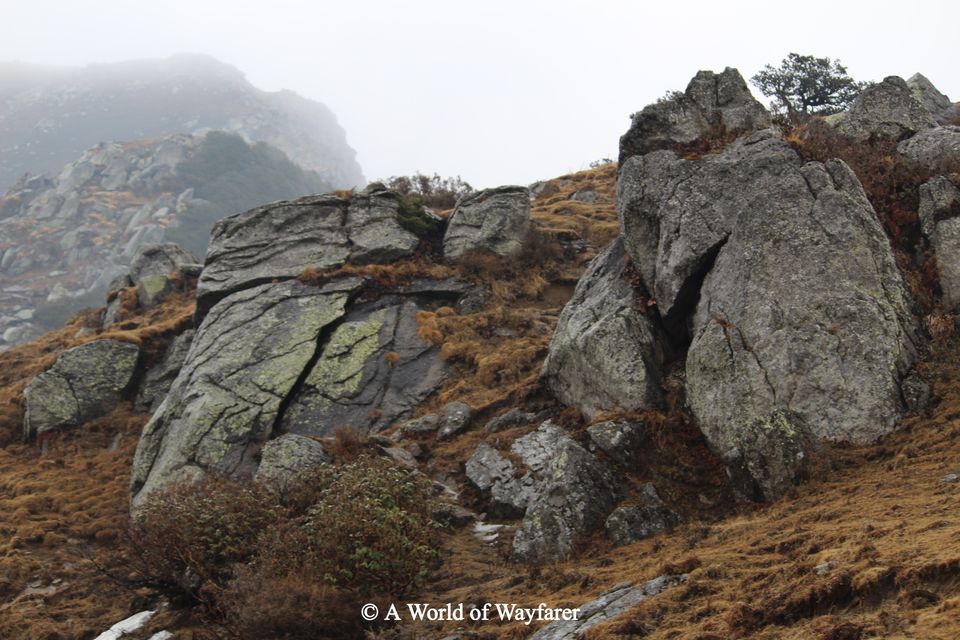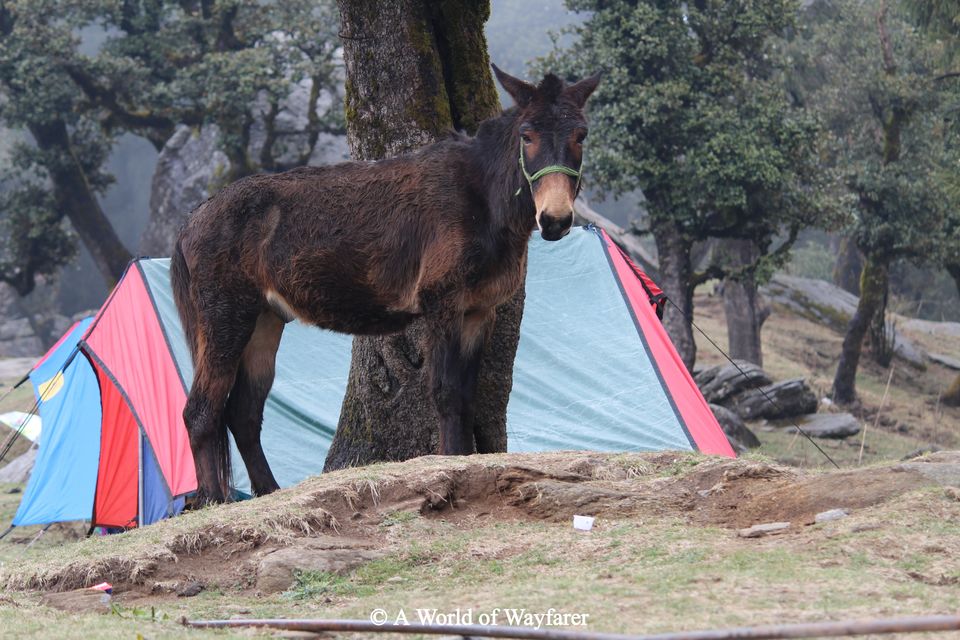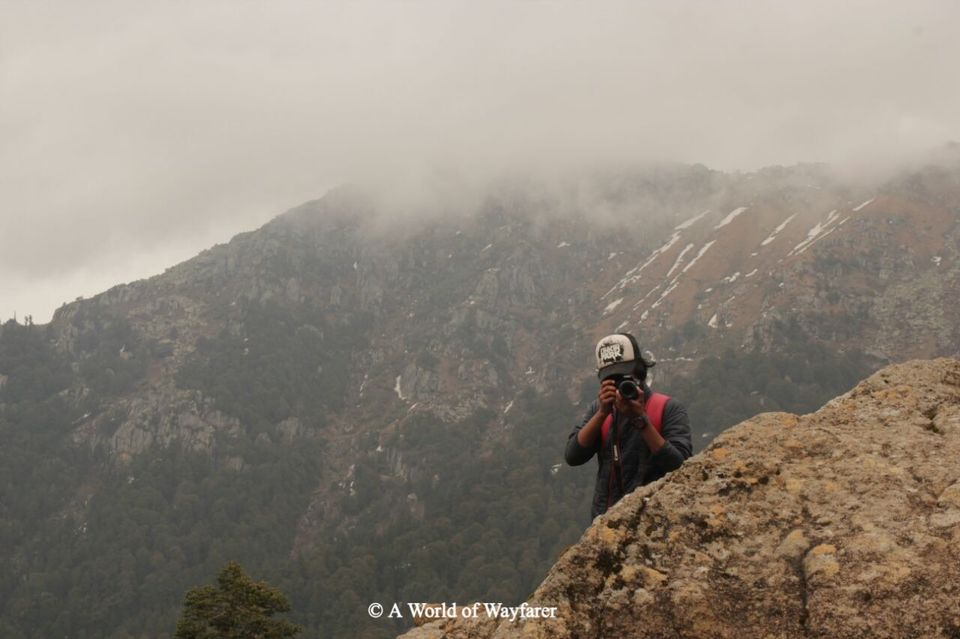 It was an end to a perfect Trek. Exhausting yet exhilarating at the same time. I could enjoy solitude with the mountains at every point.
I hope this blog has helped you know everything you need to know about this beautiful creation lying on top of one of the mountains in Himalayas.