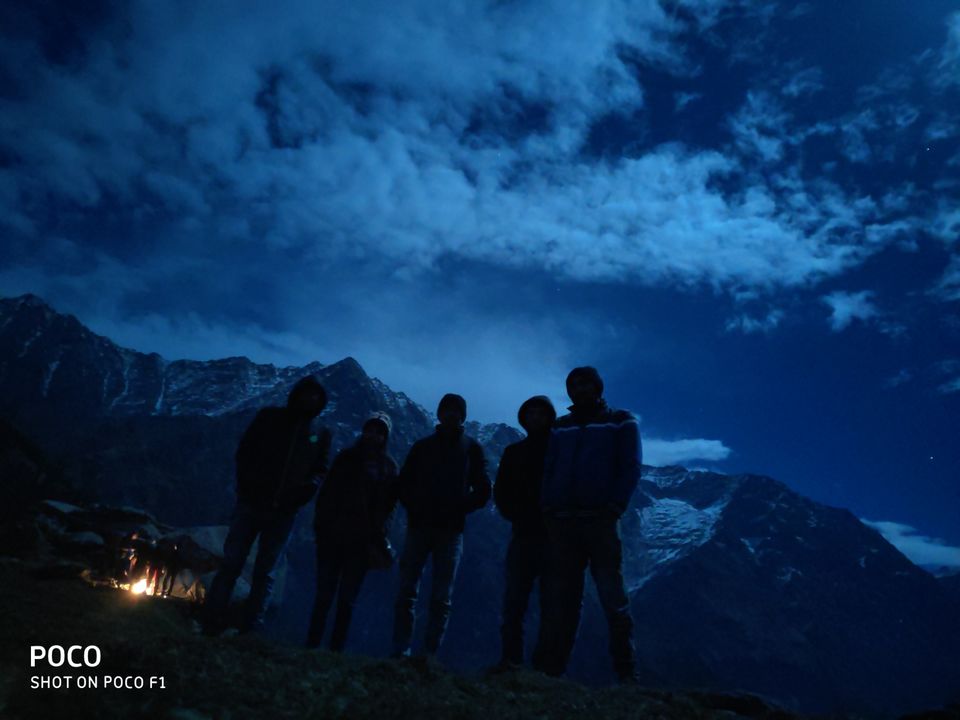 There is a saying that the best views come after the hardest climb.  
On this trip, we got many chances to prove this proverb correct.
Pahaado Mai Dil Basta Hai
We started our trip from Delhi, boarded on a train to pathankot in the night and reached our destination in the morning. The taxi was already booked in advance for our trip, the same was waiting at the station for us. After a journey of 2 hours, we reached mcleodganj and check-in into the hotel, got freshen up and then by noon we were ready to go for trekking at triund trek. One of the best place for an amazing trekking experience. We started our trekking, it was my first-time experience for a thing like this. After trekking, we got exhausted because it took us almost 4-5 hours to reach top including our short breaks in between.
Triund trek is approximately six kilometres, we had chai-pakode when we reached at the top by 6 in the evening. our stay was reserved here in tents and other things were also taken care as in part of advance booking. The most fascinating fact about this trek was that all waste material was collected and has to be submitted at the starting point after the end of the trekking, while when we were on our way to the top we noticed clean surroundings due to strict cleanliness rules.
Now some more interesting part, we were allowed to carry beer along with our trekking  [beer lover is surely smiling after reading this  ]. The view from the top was worth climbing and our tents were already set up, we rested for a while then started capturing amazing views in our moment keeper i.e. camera.The bonfire was lighted in the midnight, non-veg dishes were cooked and beer cans were taken out from handy-freezer.
WHAT A NIGHT IT WAS, FULL WITH MOONLIGHT AND GOOD VIBES
One obvious but useful advice must carry Bluetooth speaker for trekking. Vo kehte haina  ----- Bass Bajna Chahiye Gaana
We ate, we drank, we live that moment and cherished  at the end, we slept in our respective tents.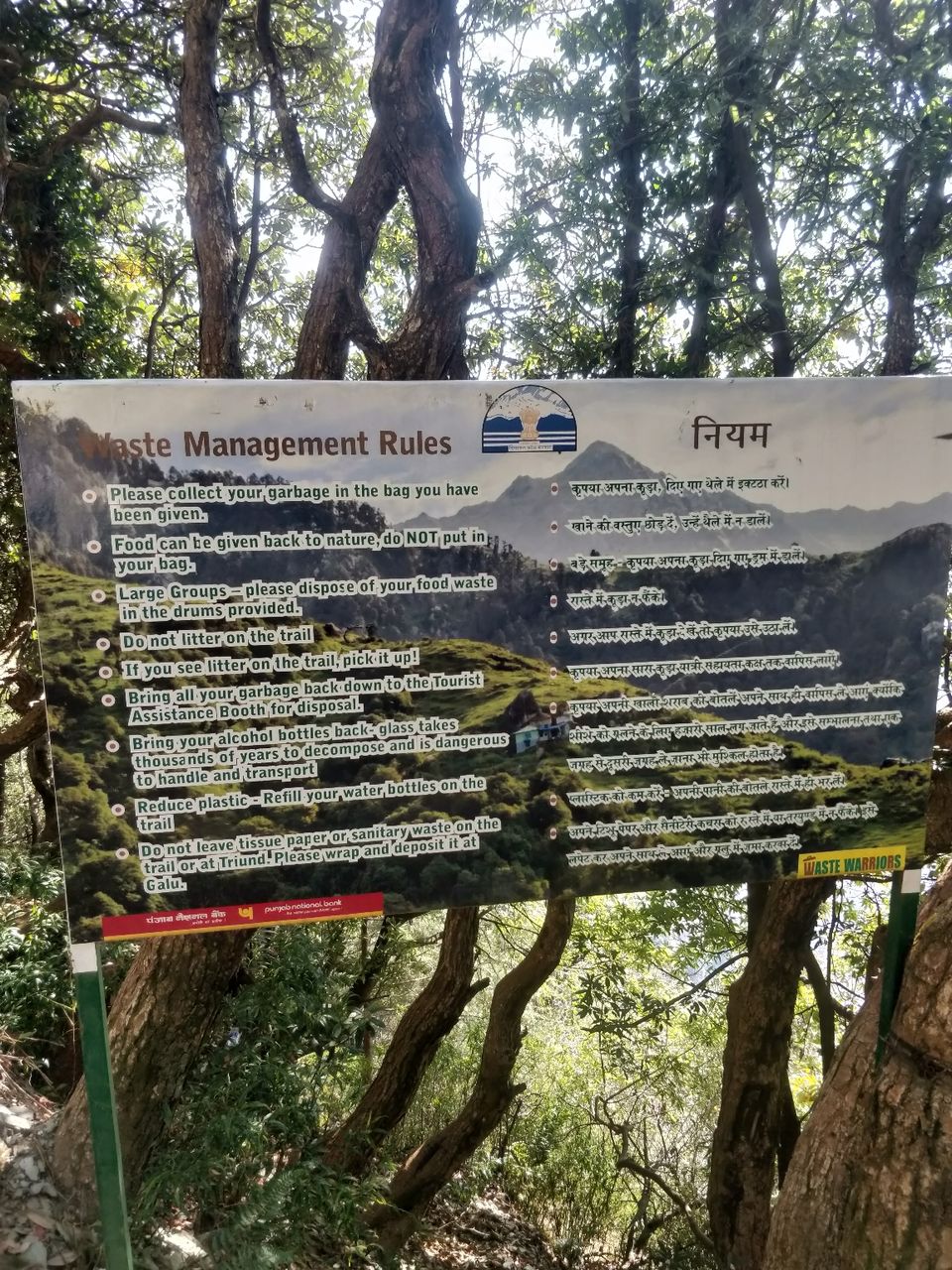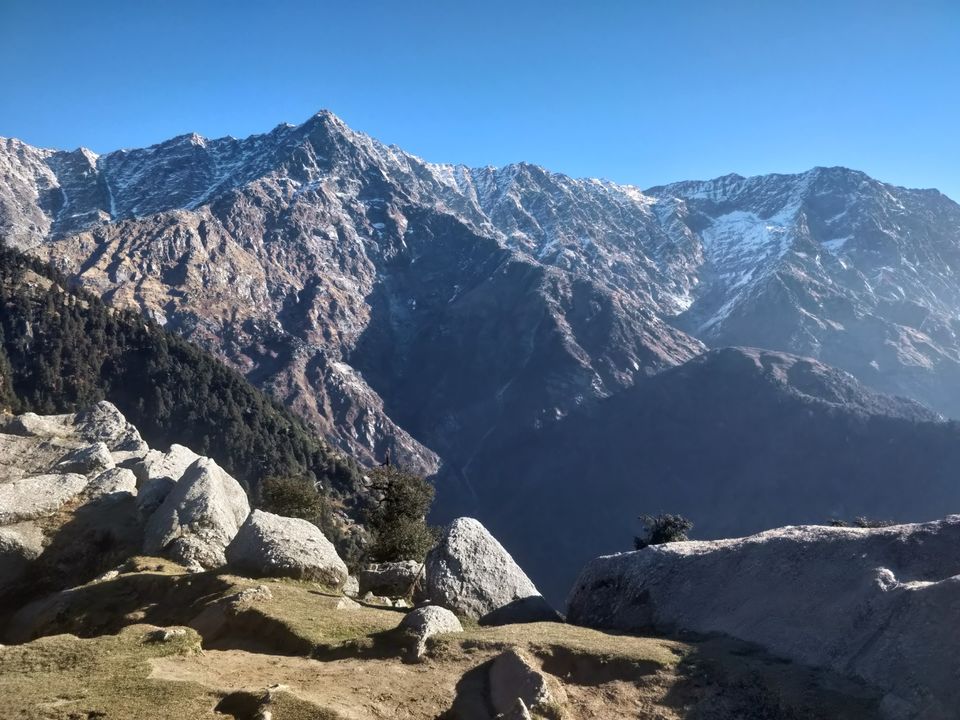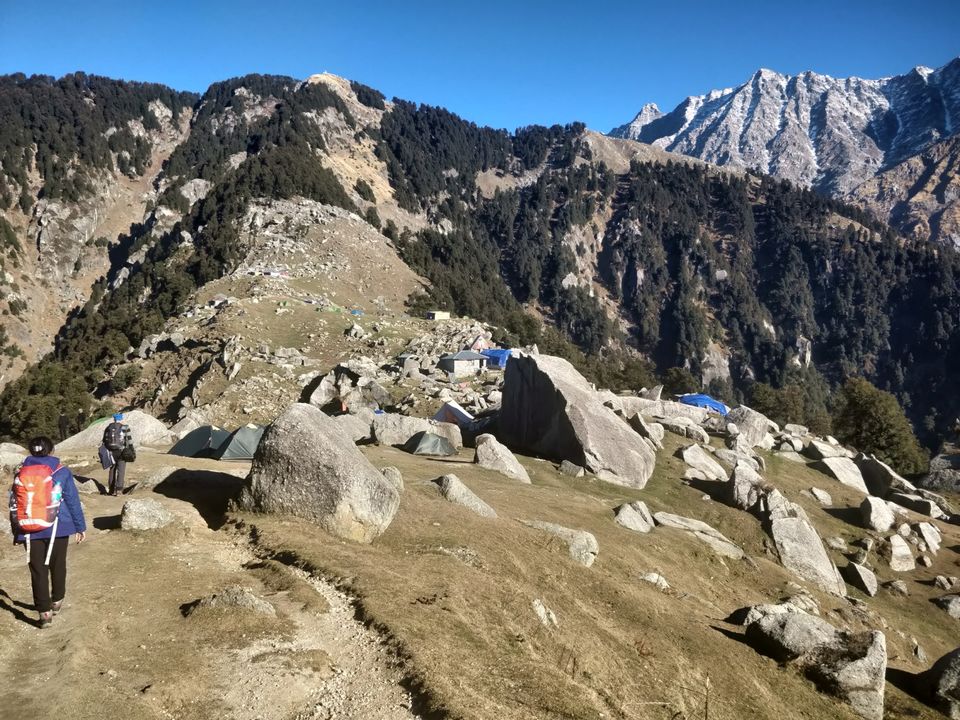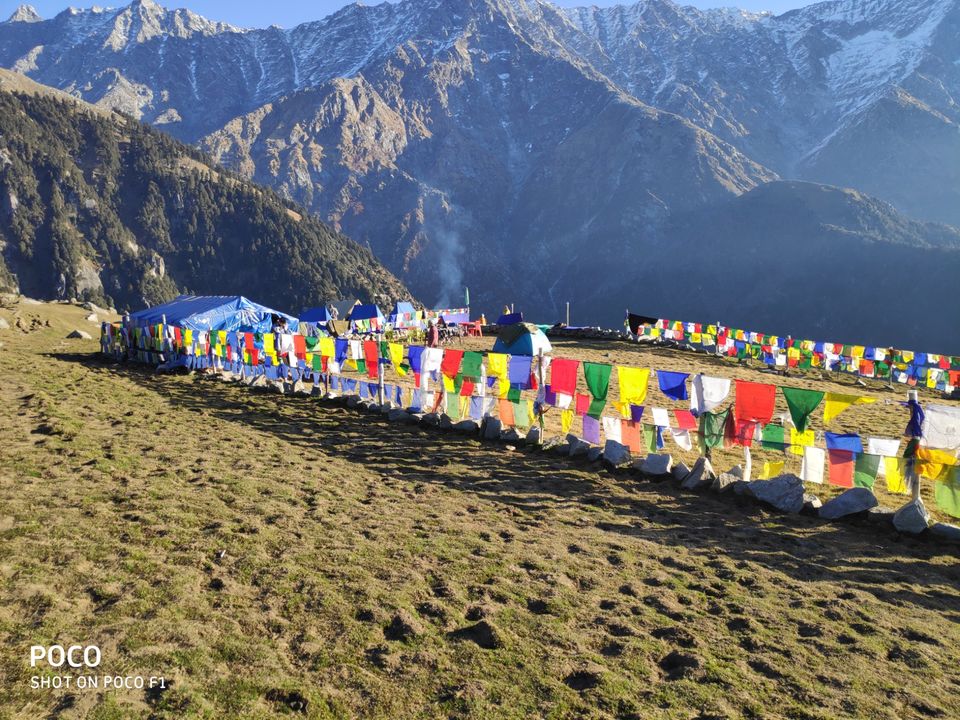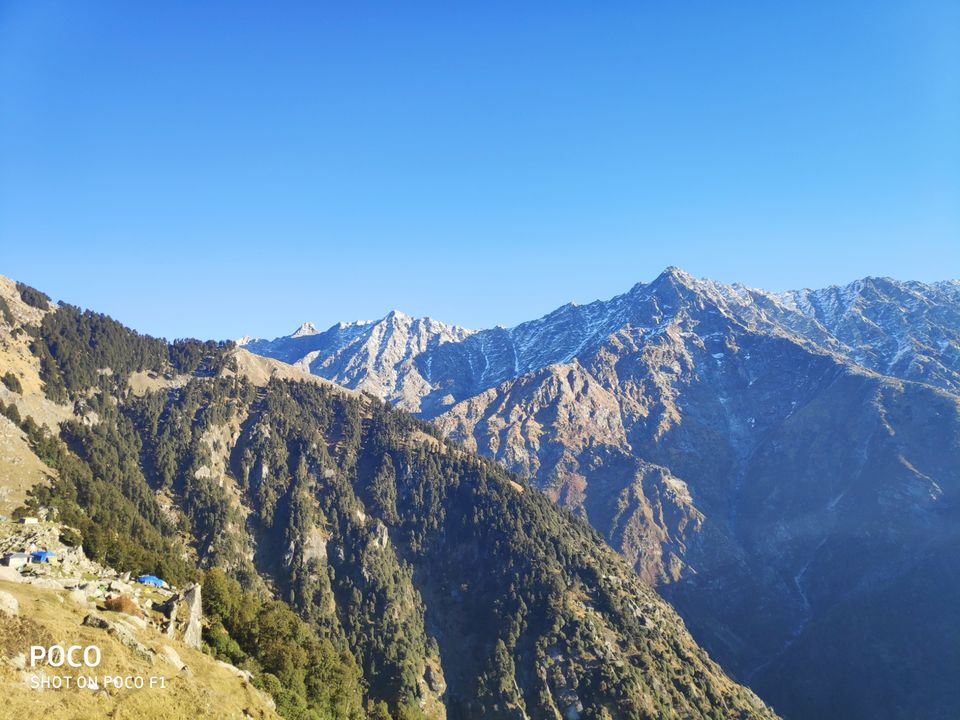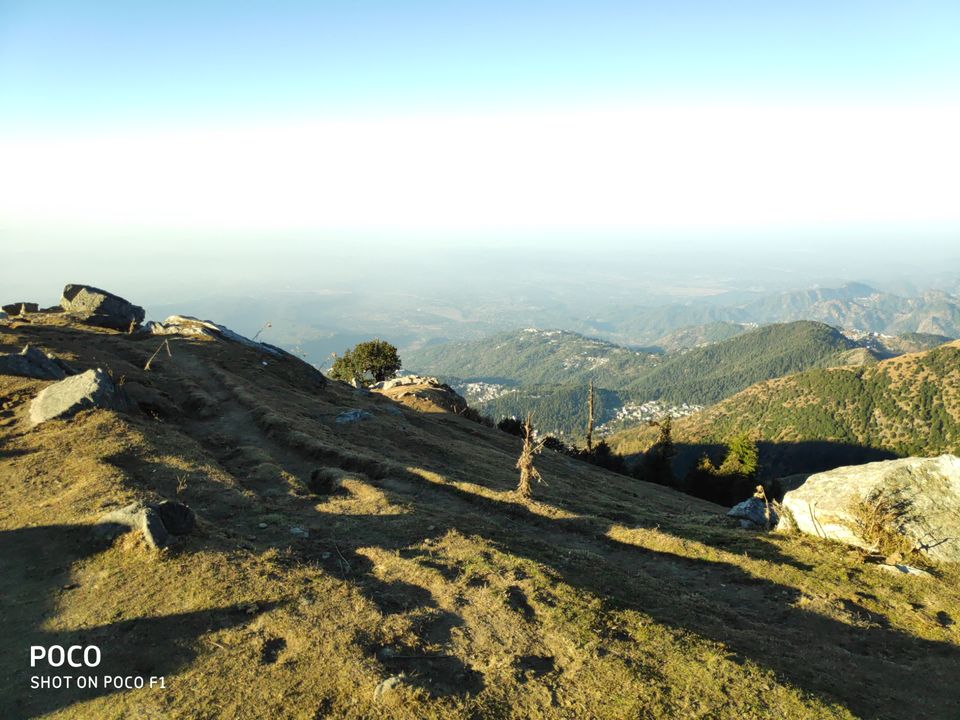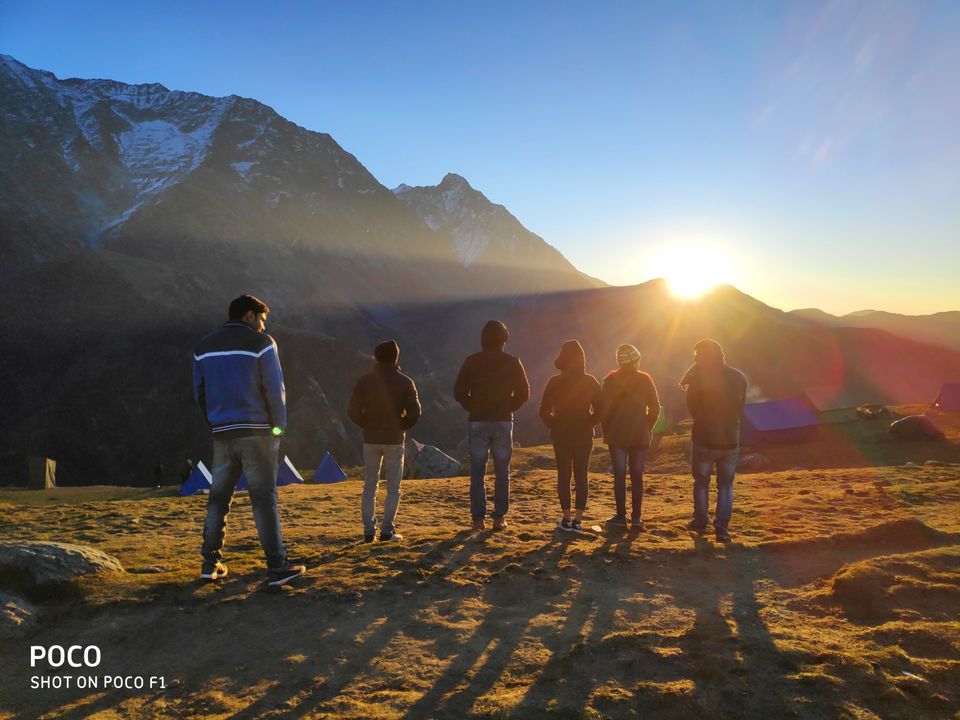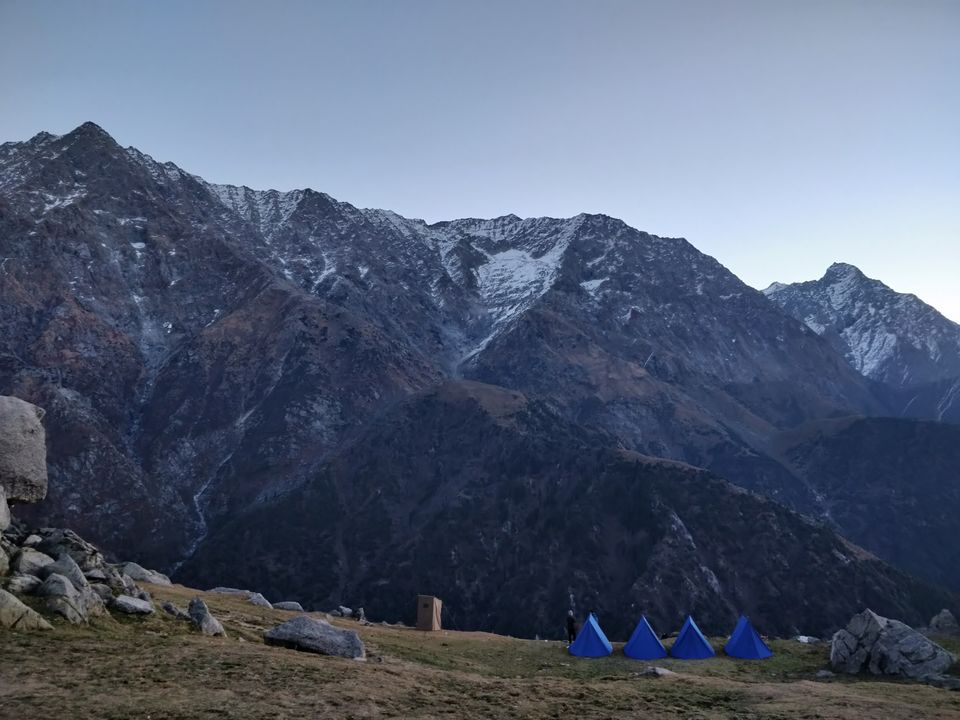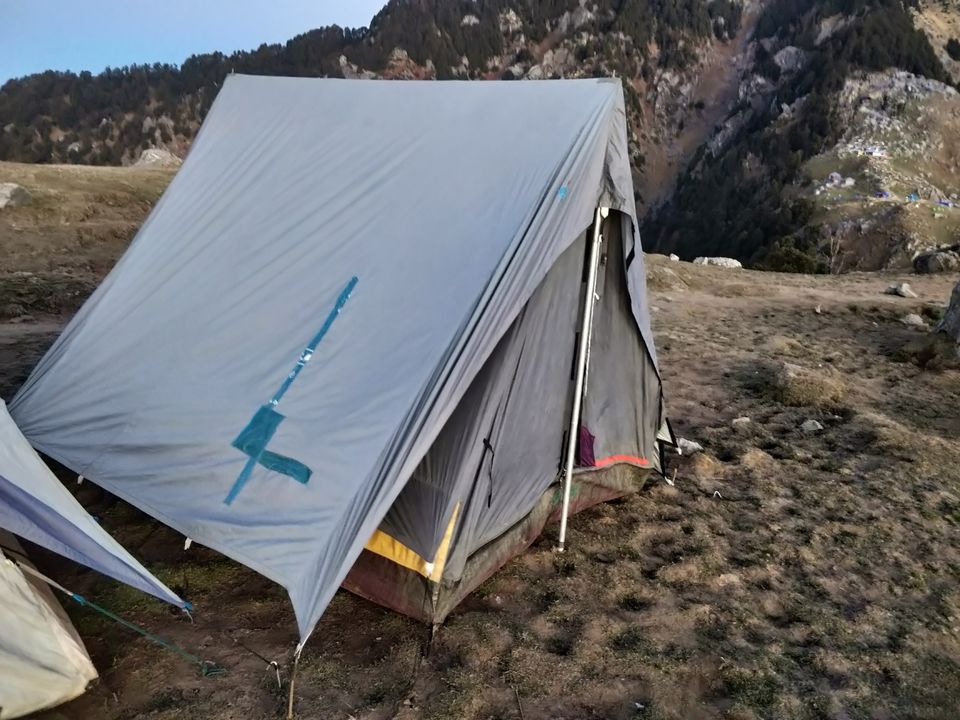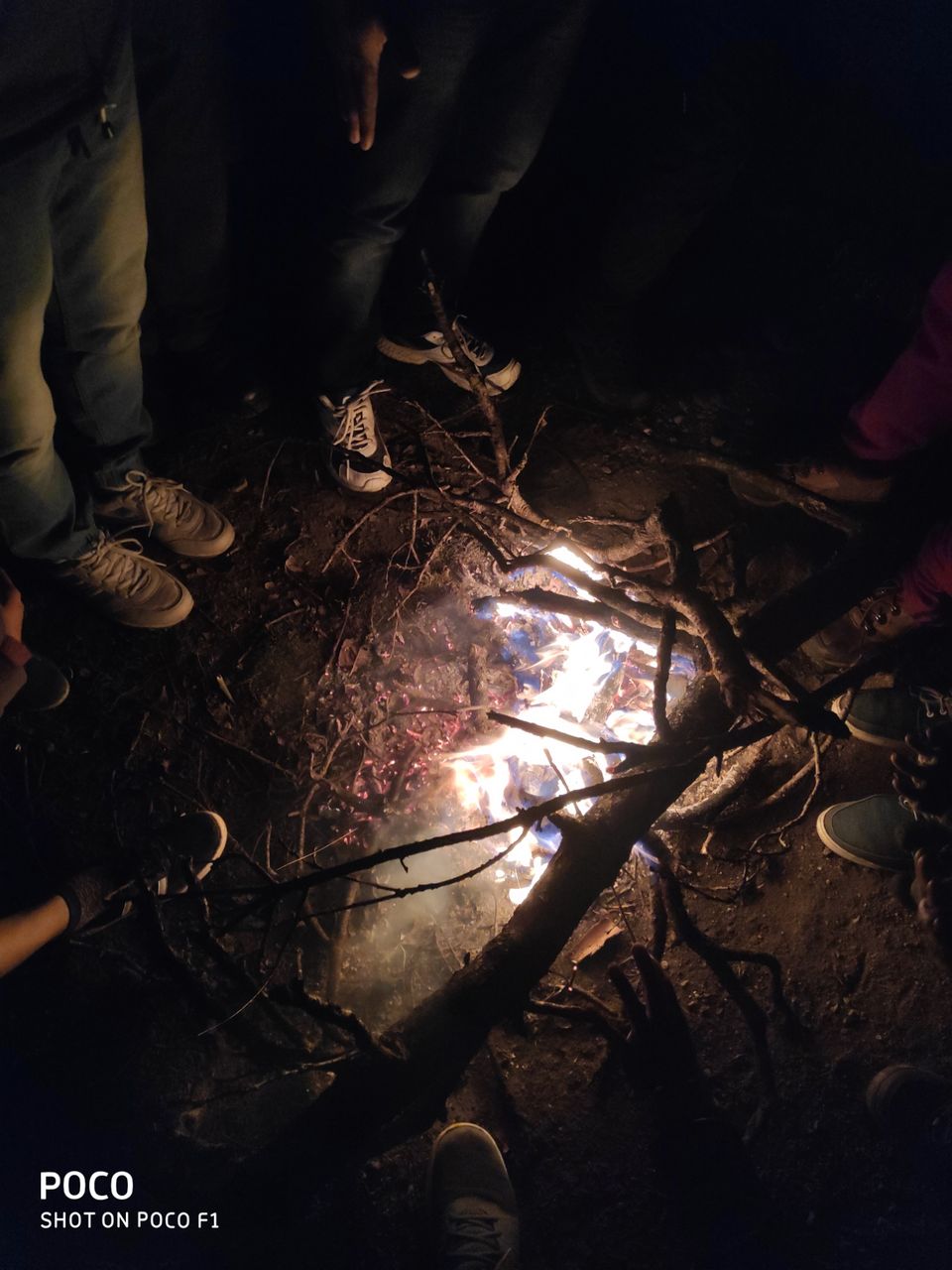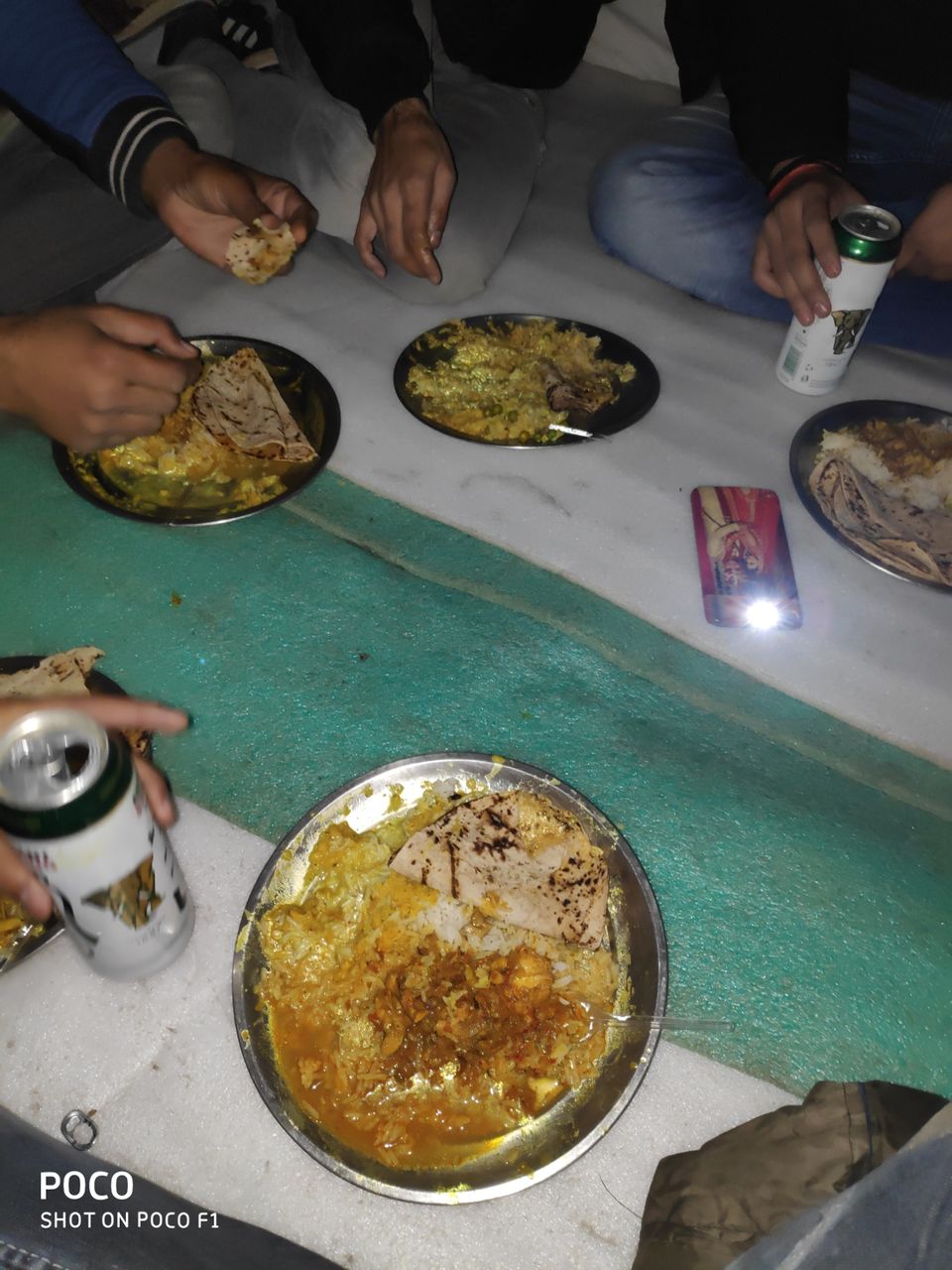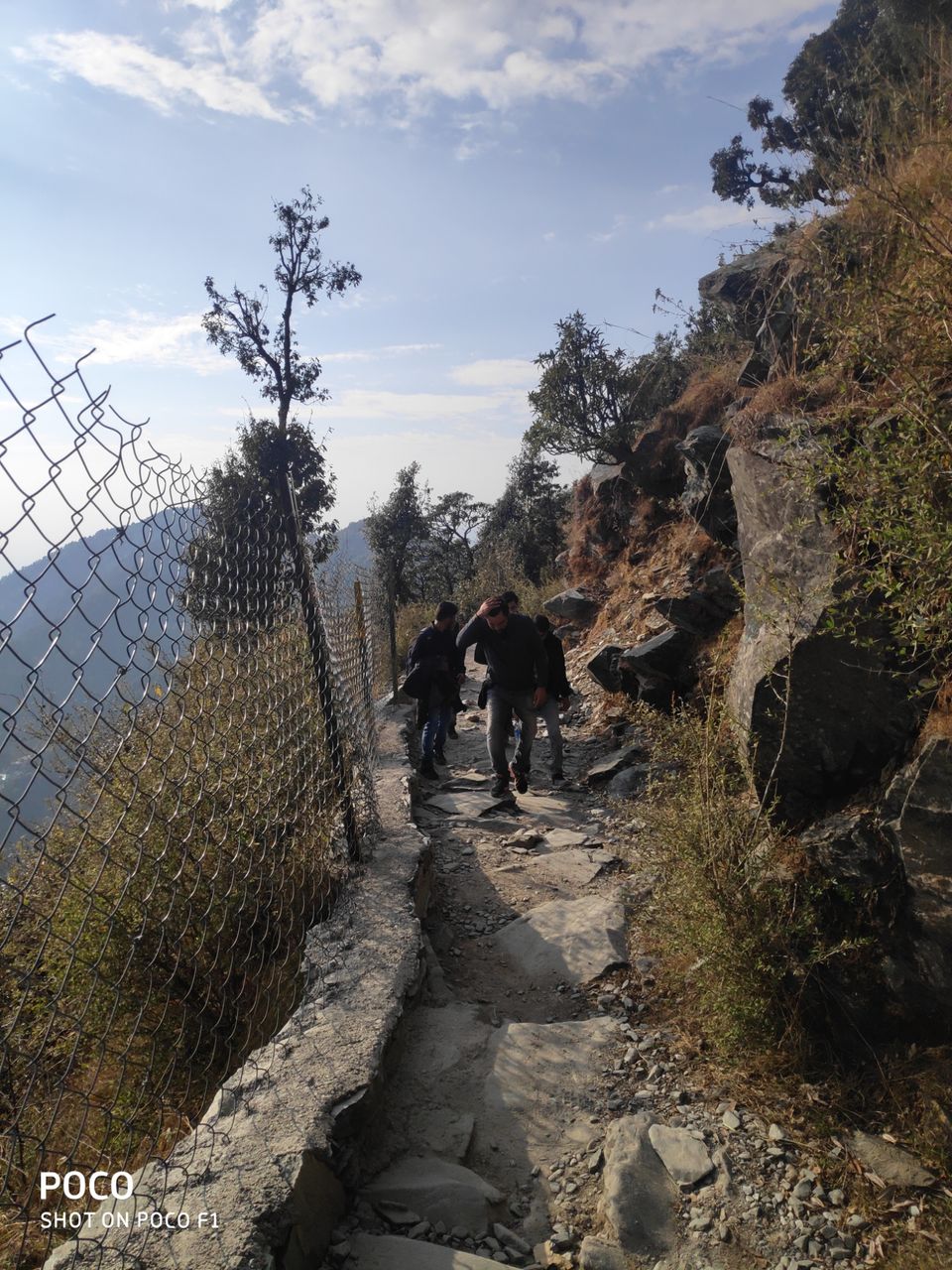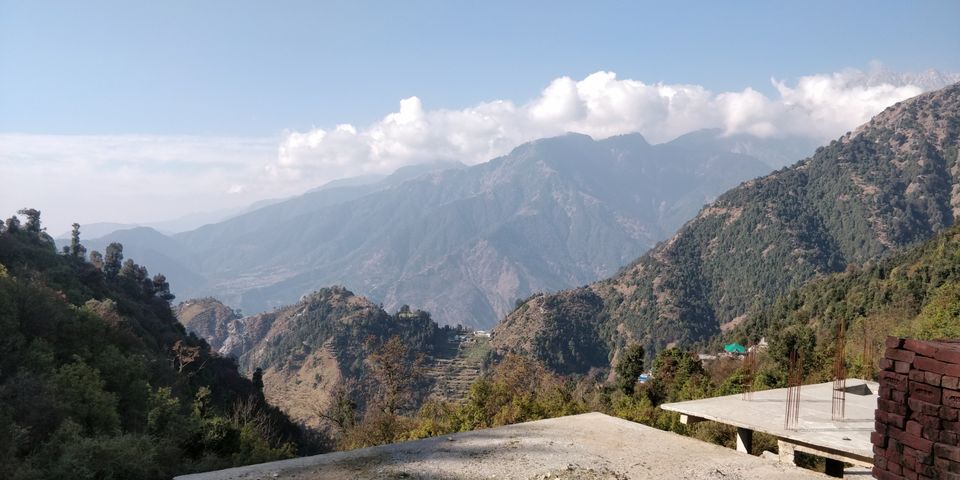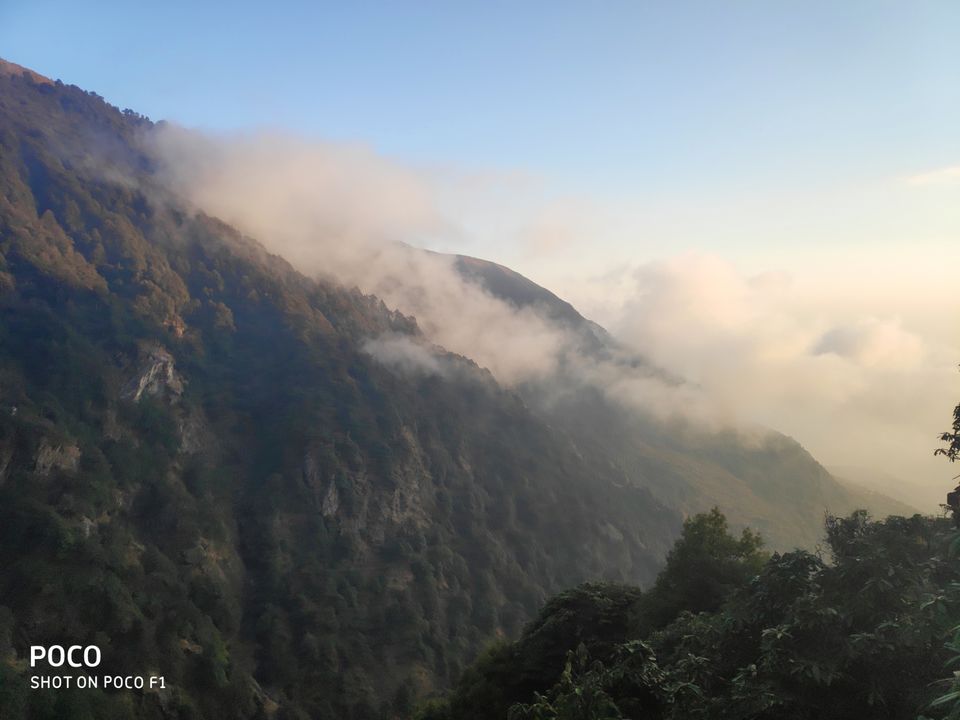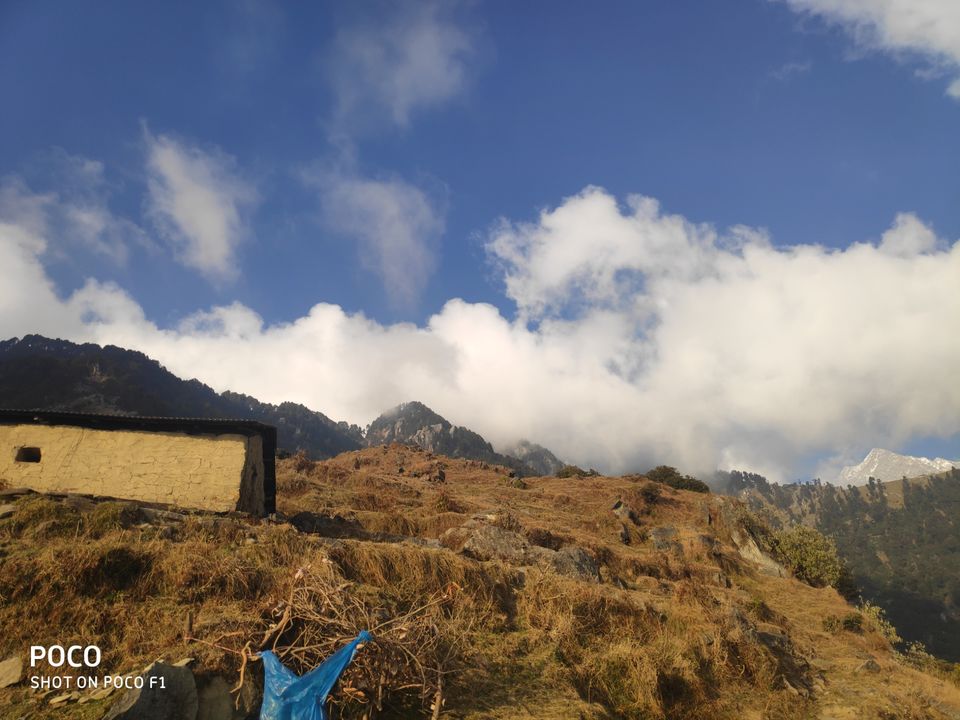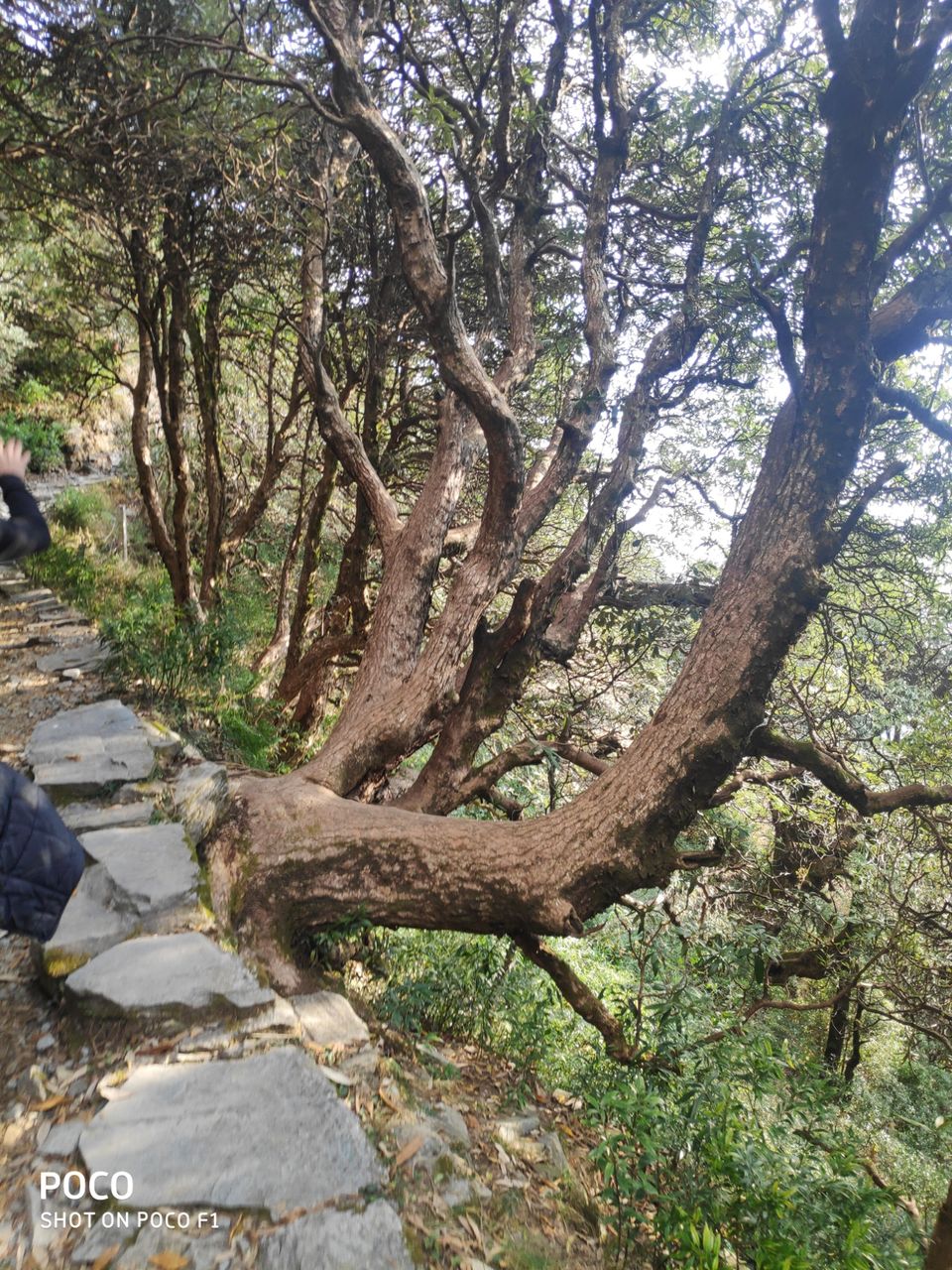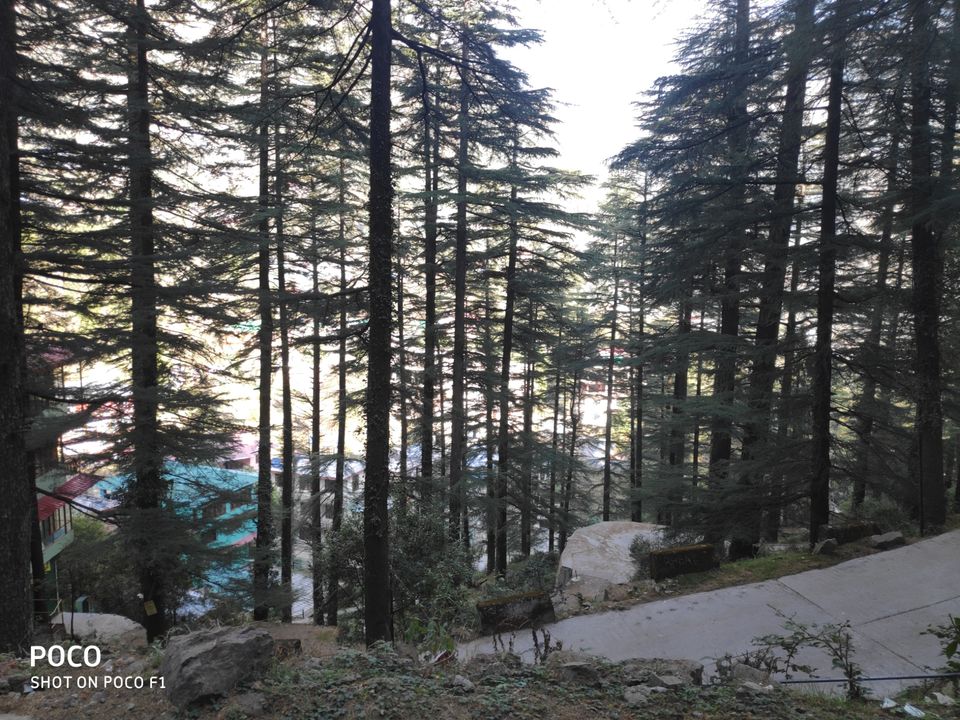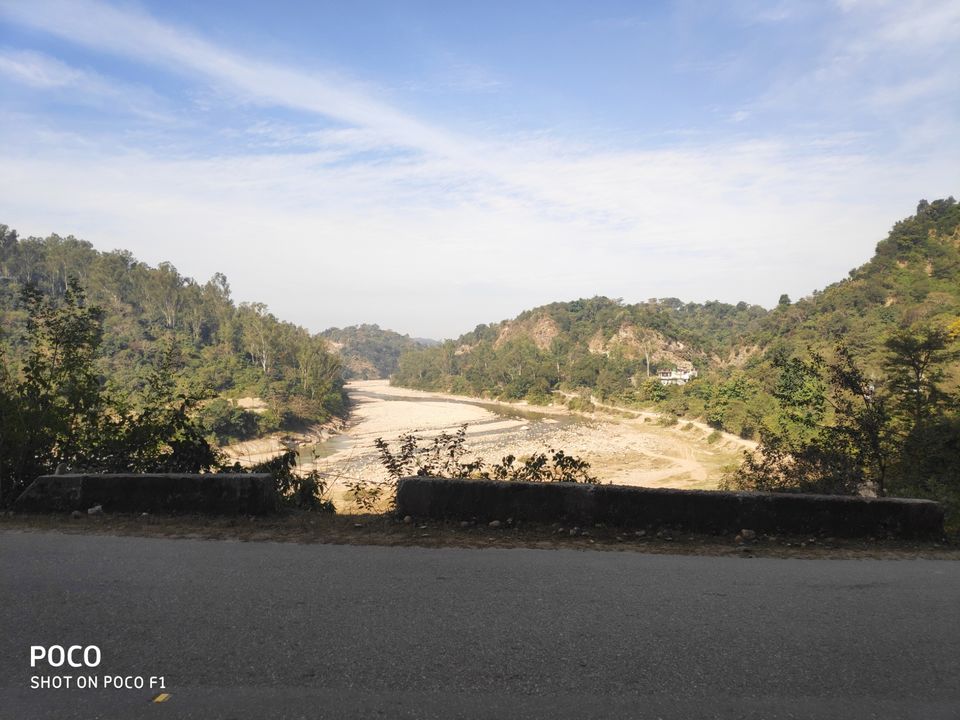 We woke up early in the morning, it was very cold outside tents and was November morning, we were already informed about this kind of weather in advance. one cannot even wash their hands with water in this type of weather here. We needed hot water for carrying out our freshen up purposes. After all shivering in the morning, we were served garma garam chhole bhature in breakfast. 
After this we started our journey towards Dharamshala,  we reached there by 12 pm,  checked in into hotel. This is how our trekking chapter ended. 
Now HPCA stadium was waiting for us,  we went to this place,  it's a cricket stadium situated on highest altitude with iconic views all around premises,  the only thing was missing here was game action i. e. love cricket match. We spent few hours and then started travelling for our next location Jot village, this village is famous for shooting locations of gadar- Ek prem katha  movie and   amazing views as usual.  
We reached our destinaand amazingight around 11 pm,  the journey took 6-7 hours from Dharamshala including all our time spent in shopping in between.  While travelling we came across many landslide-prone areas,  they were looking very dangerous but it was an amazing and learning full experience.  After reaching here in the village,  we went straight to hotel rooms because we were exhausted and then rested the whole night in the respective rooms.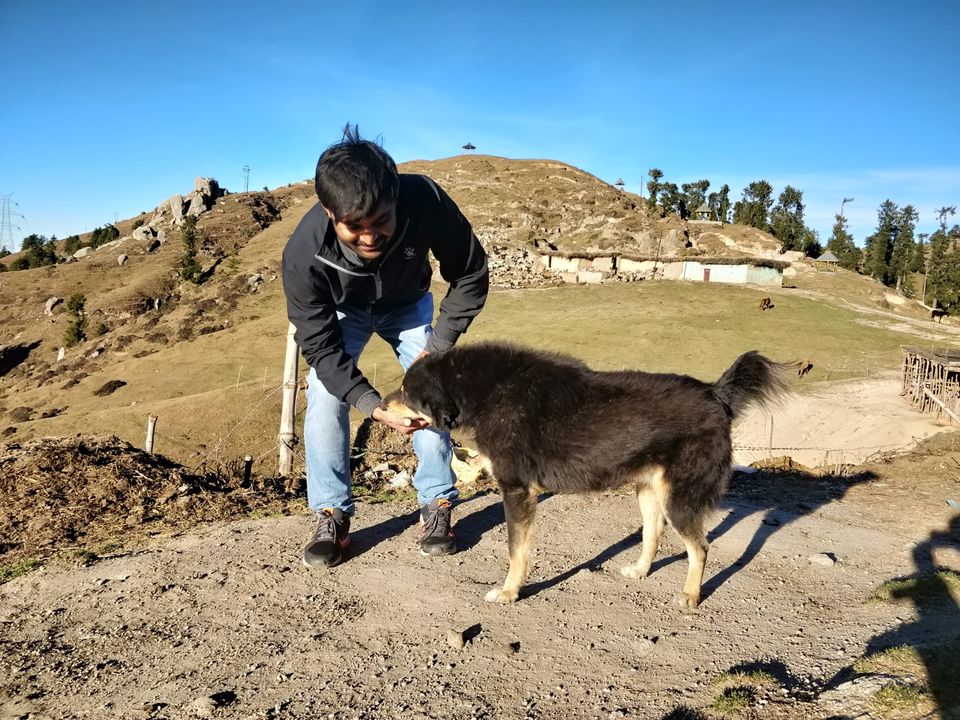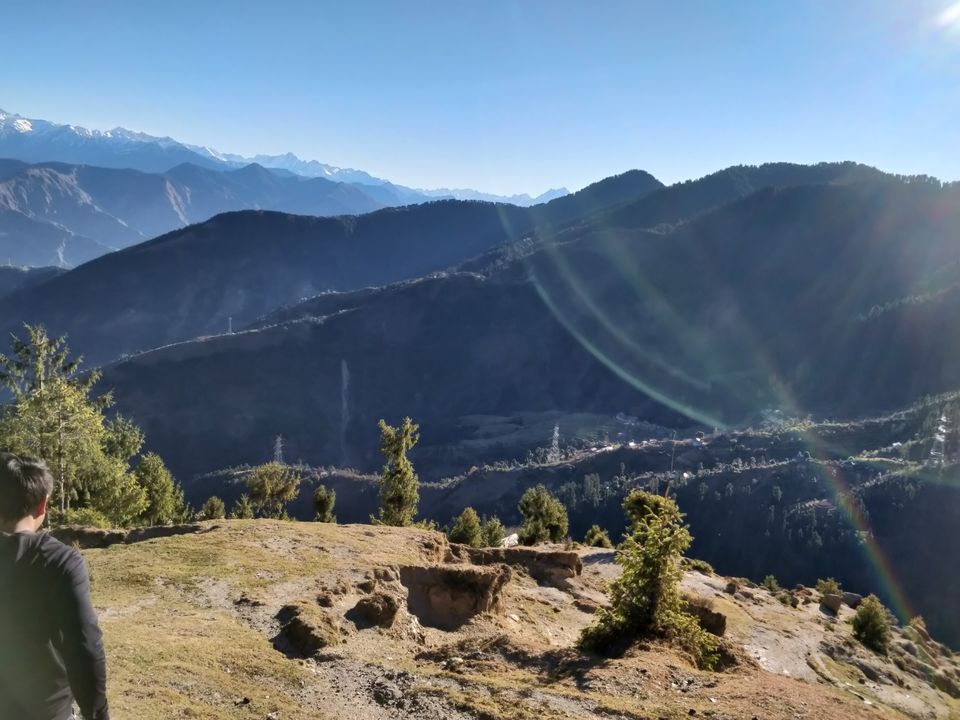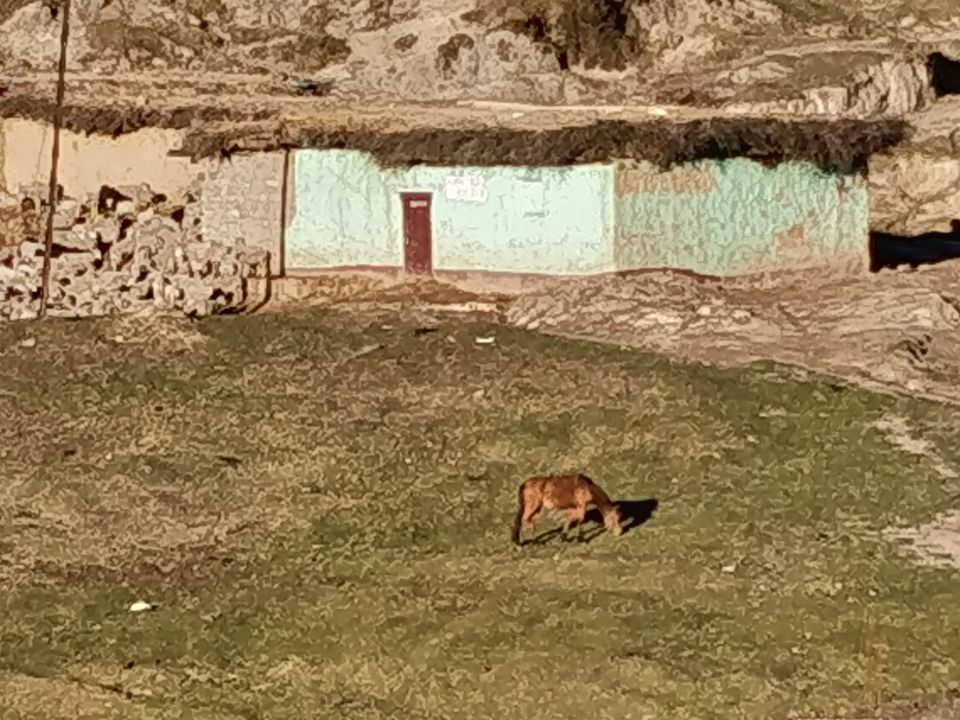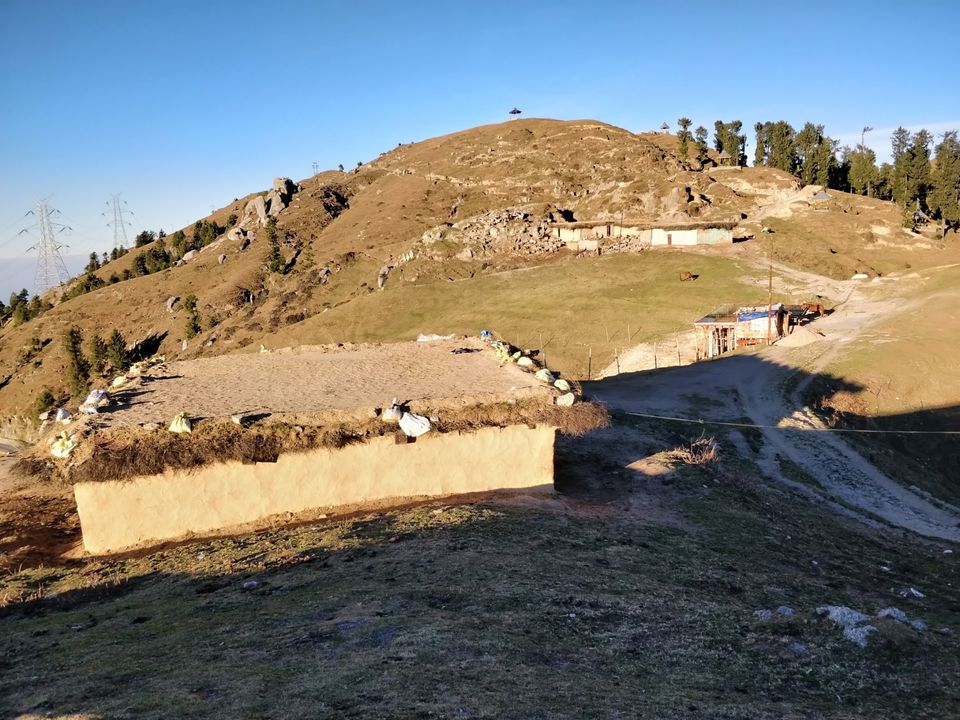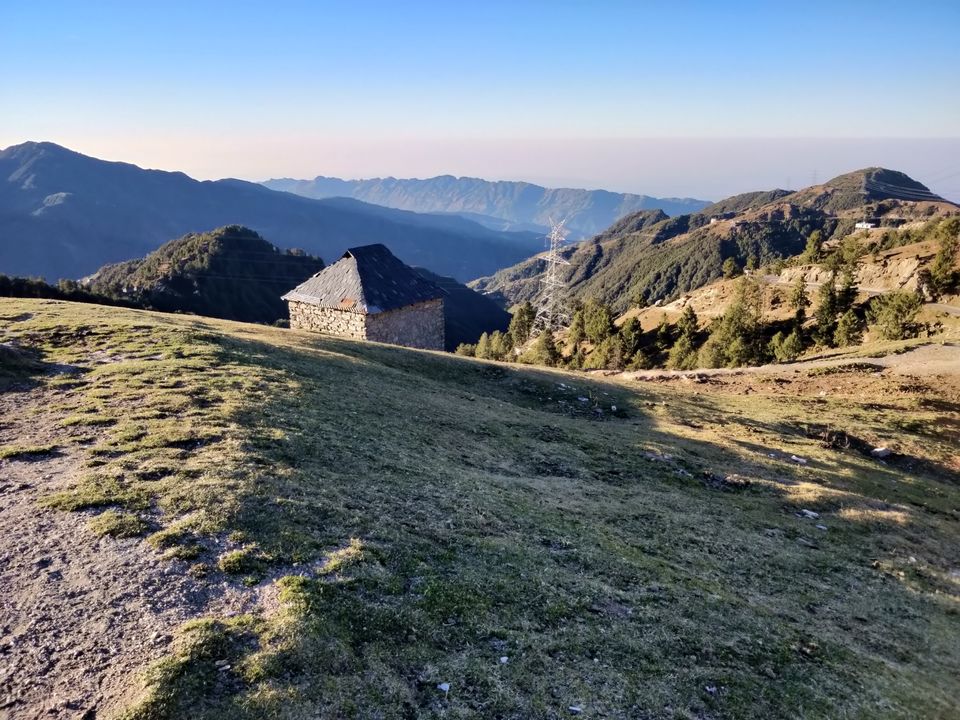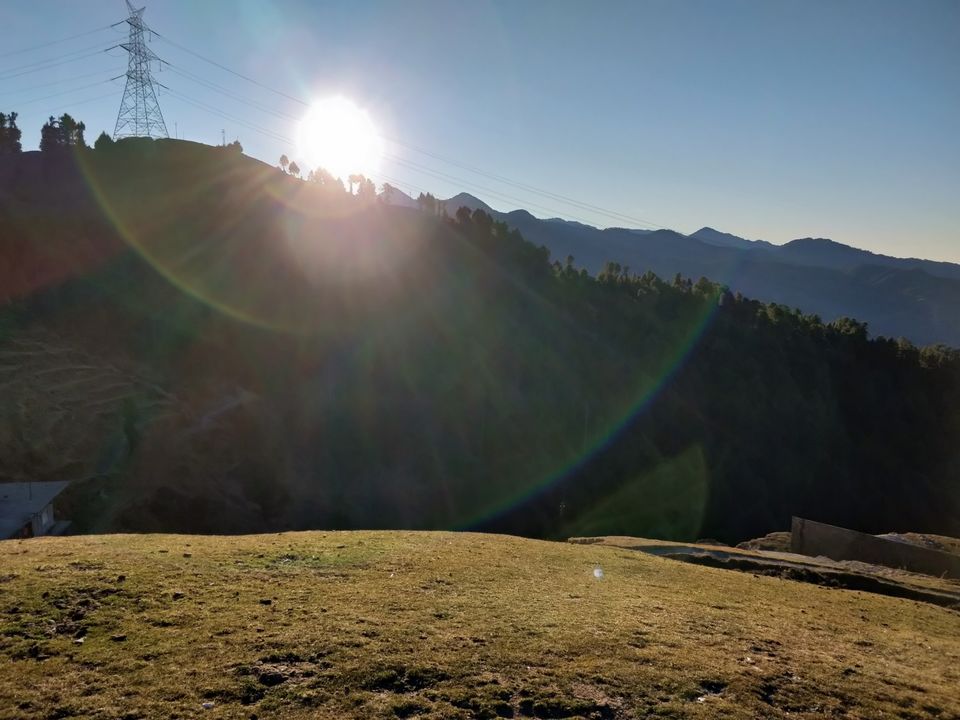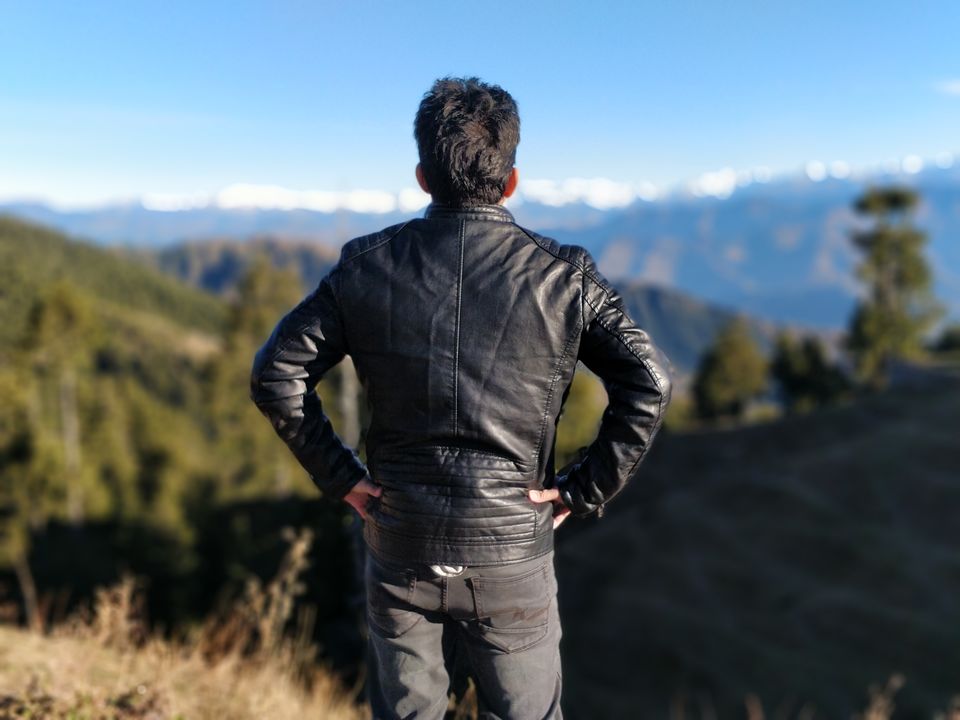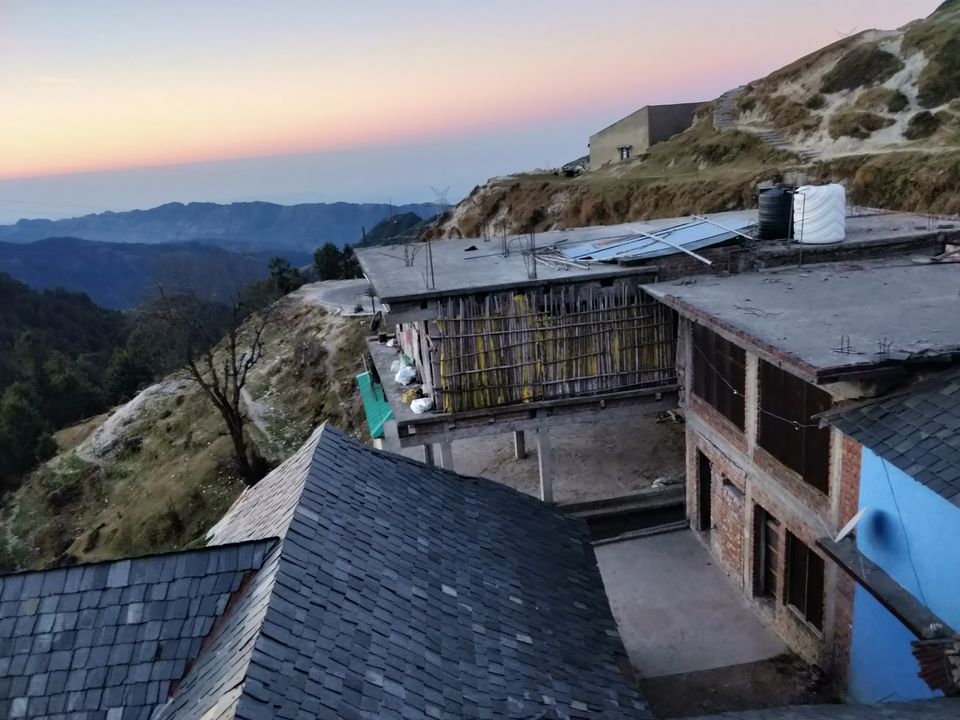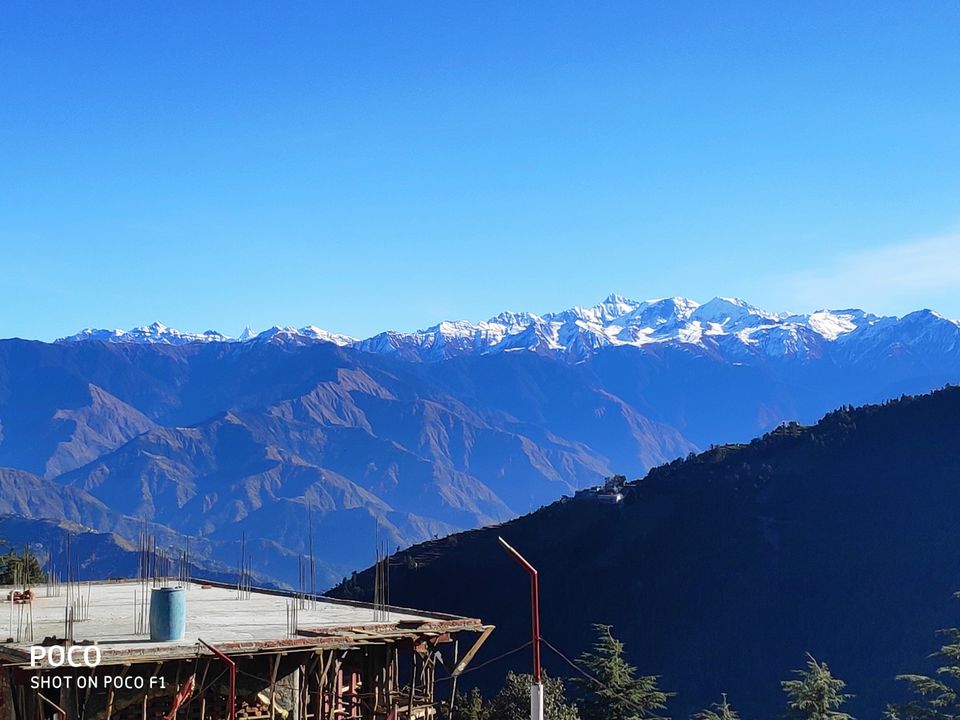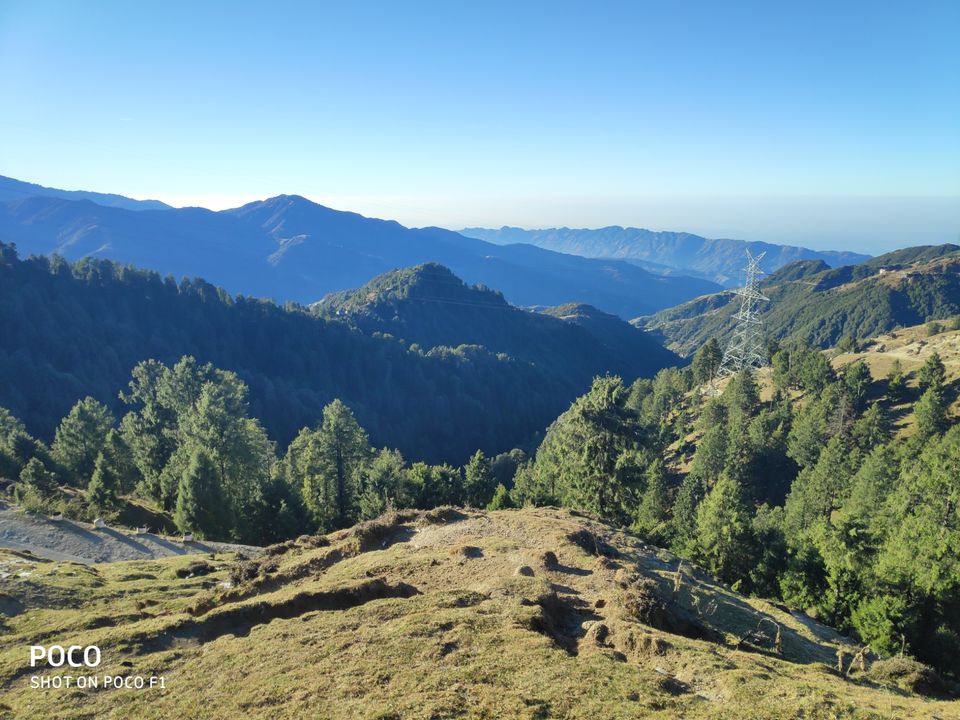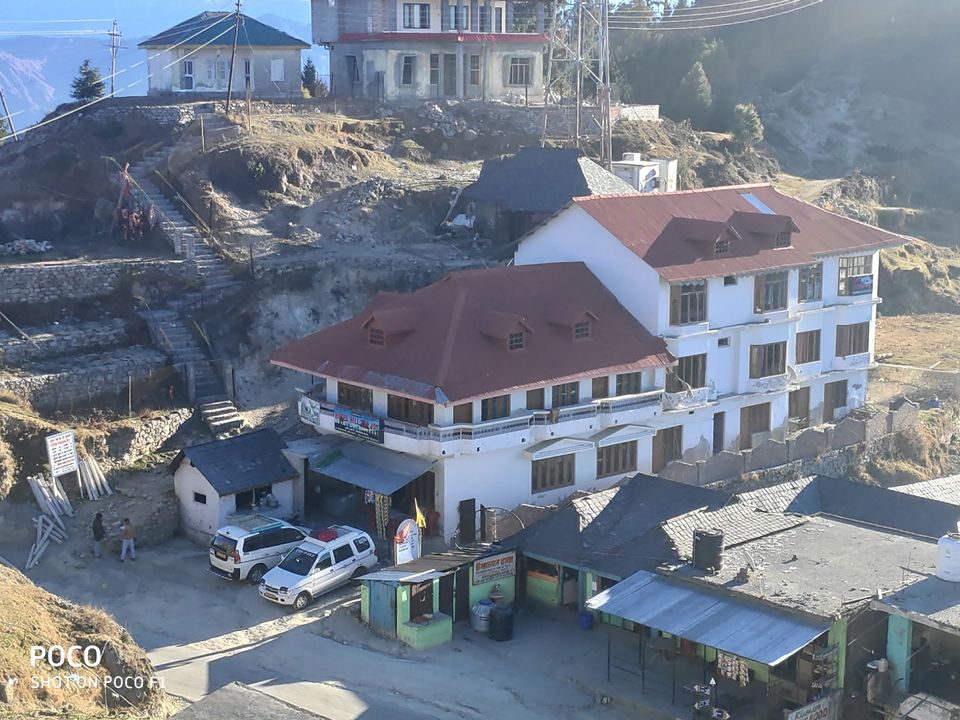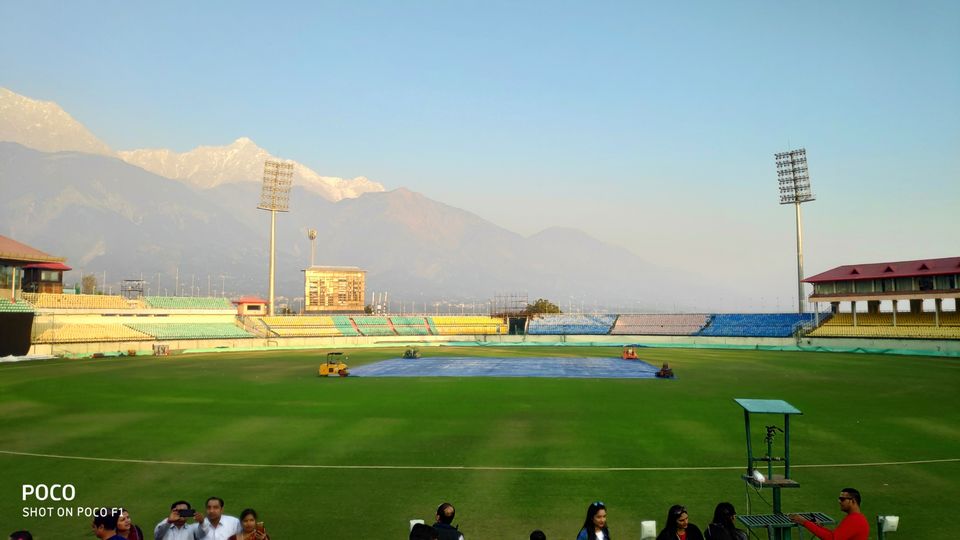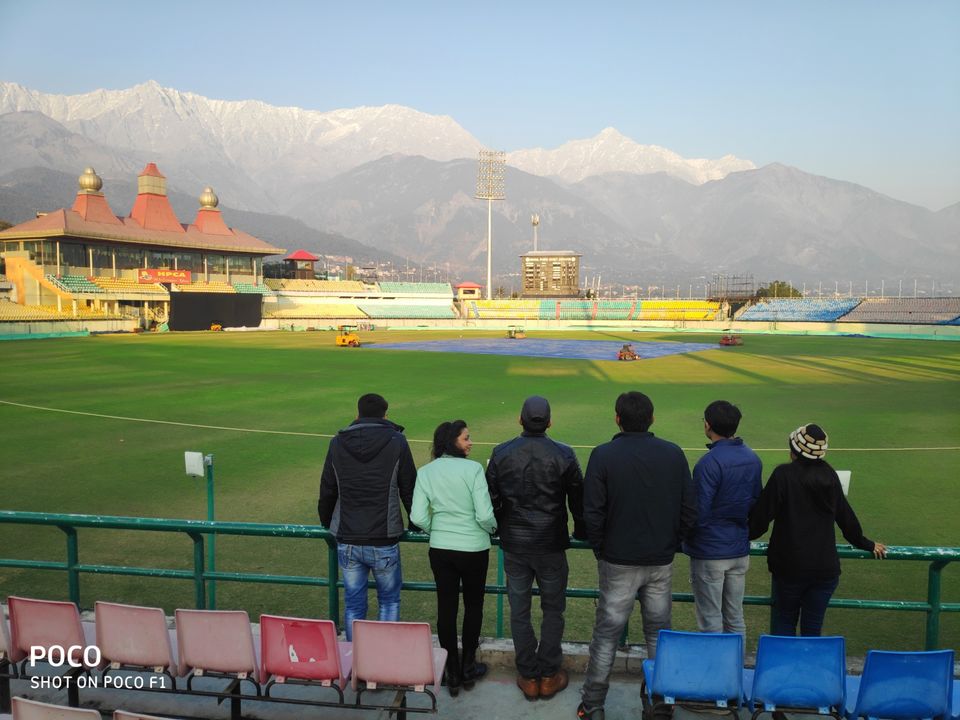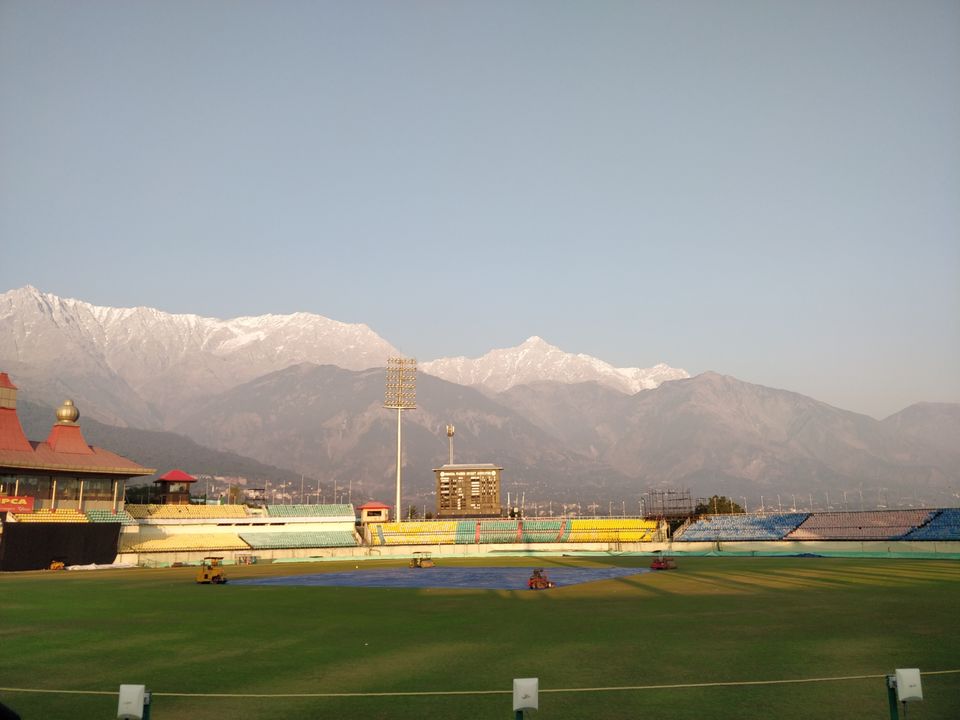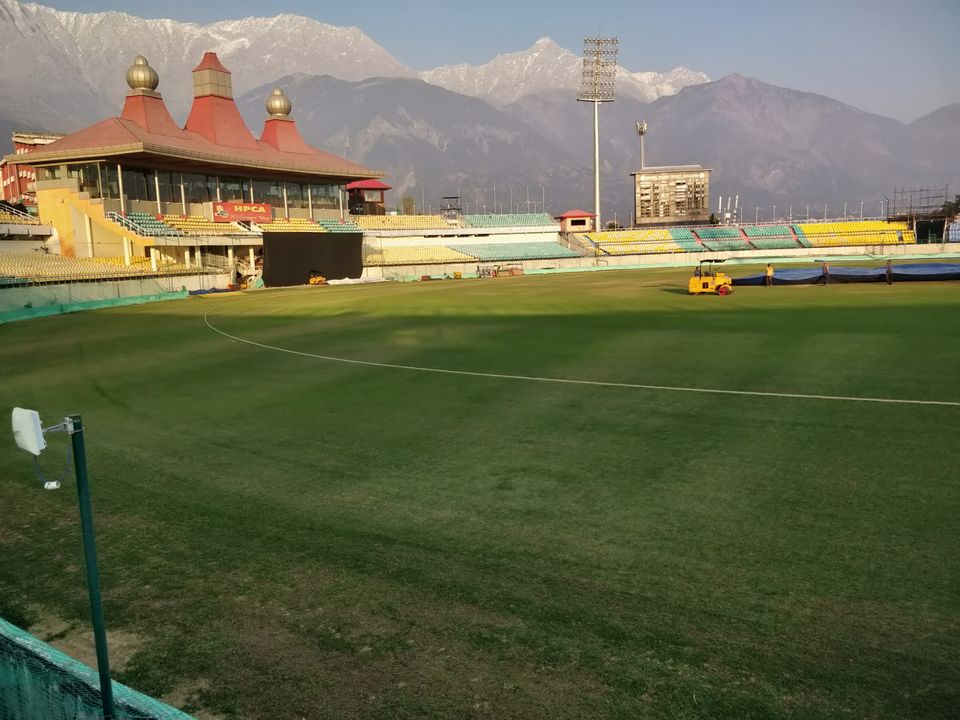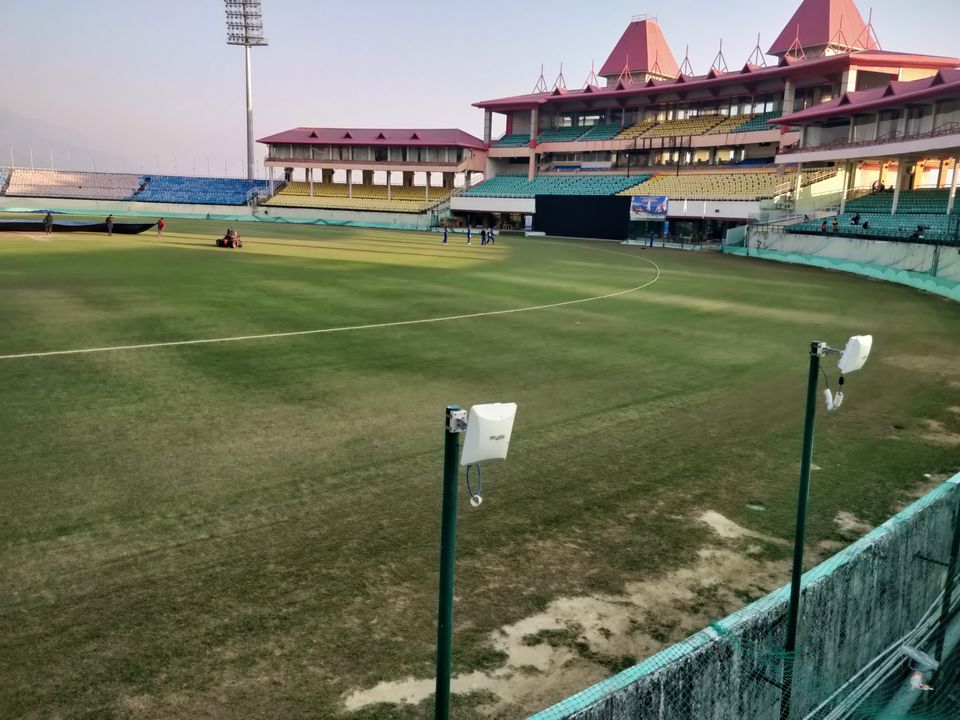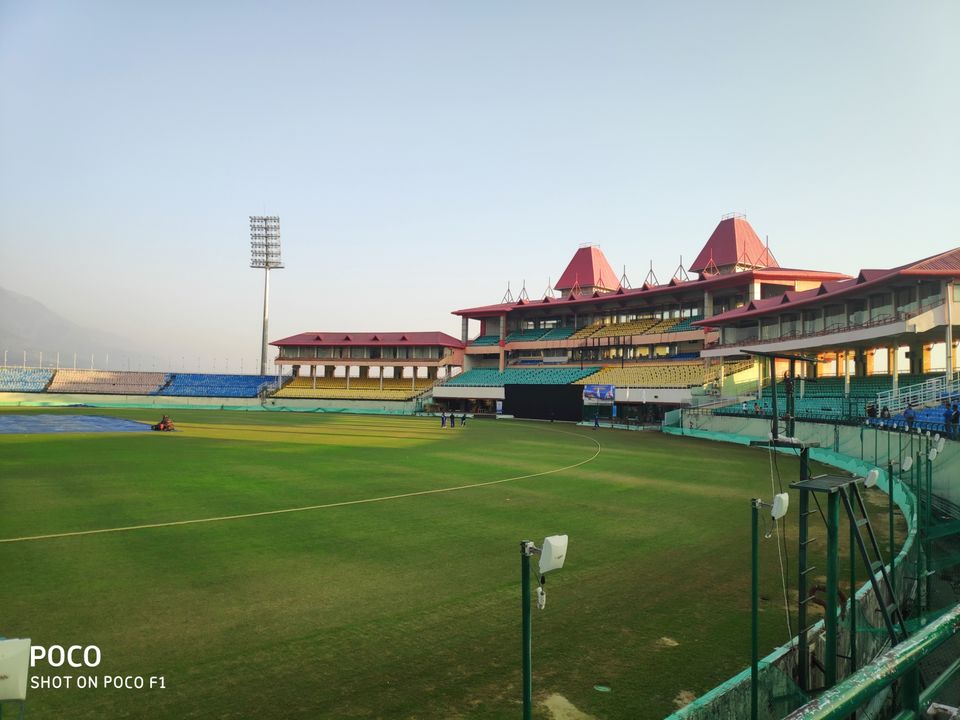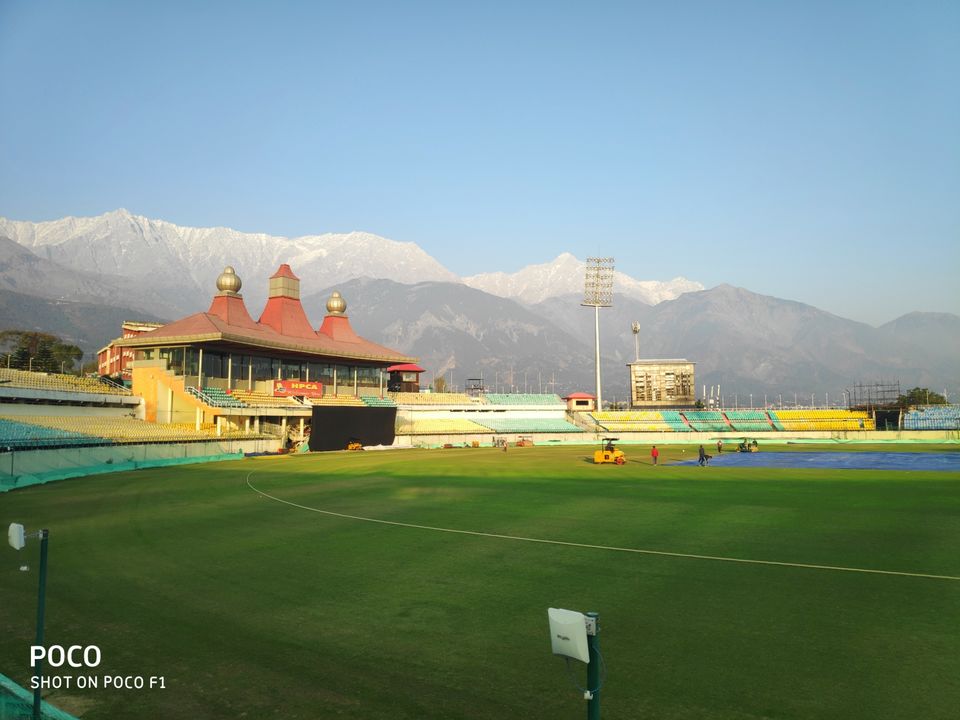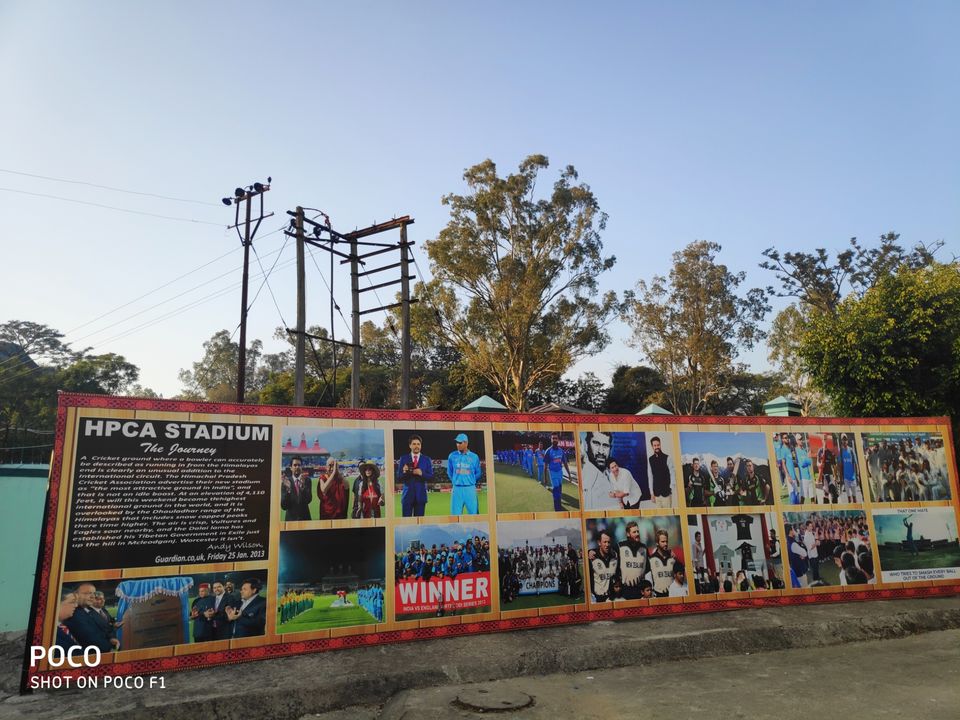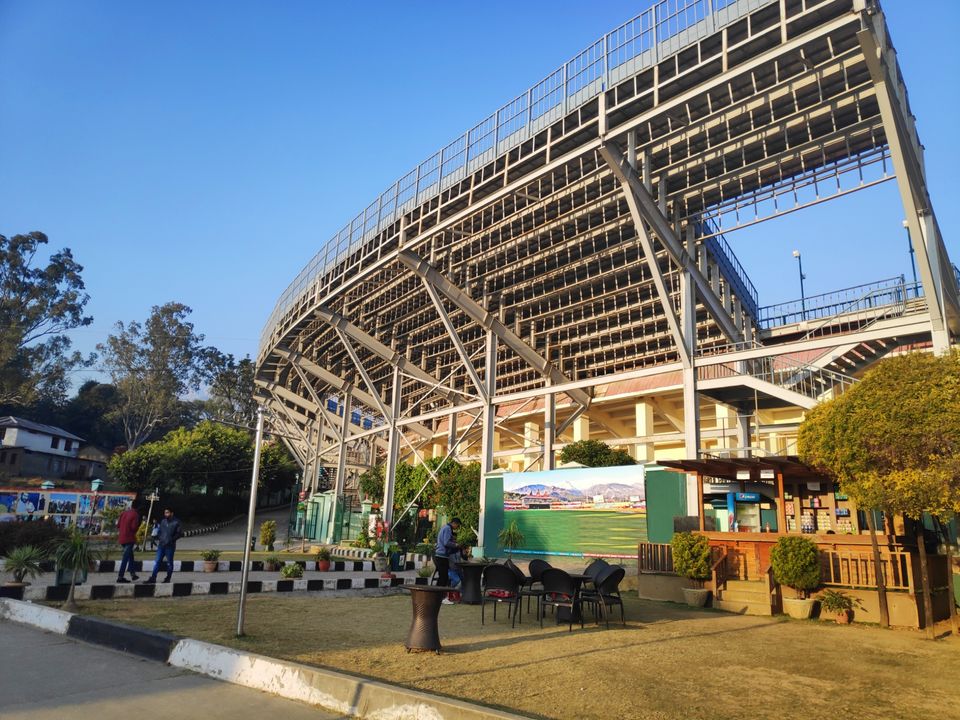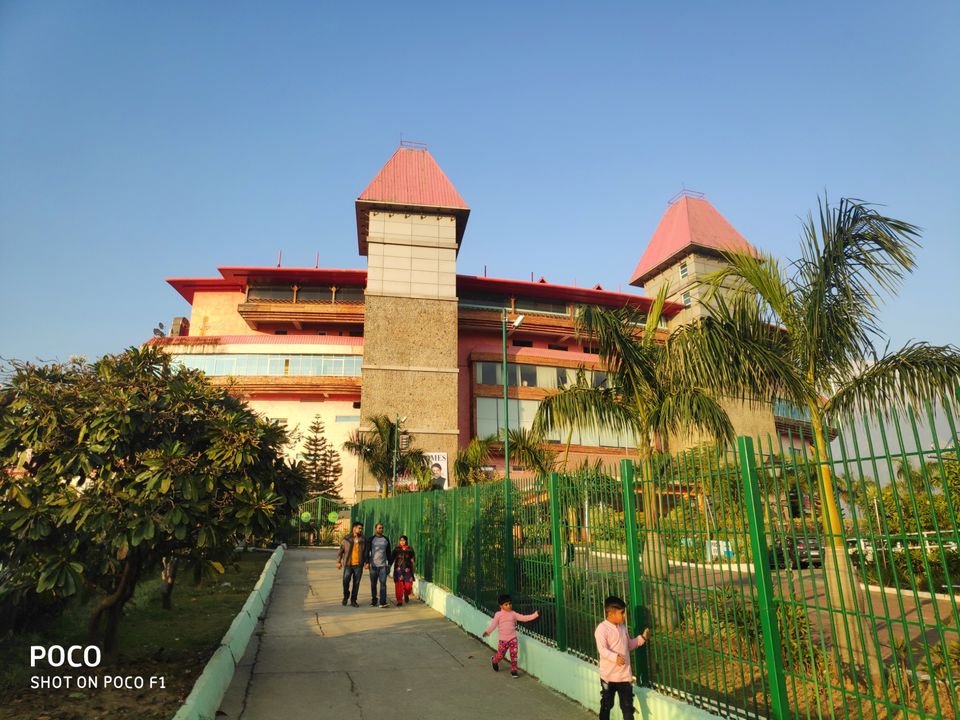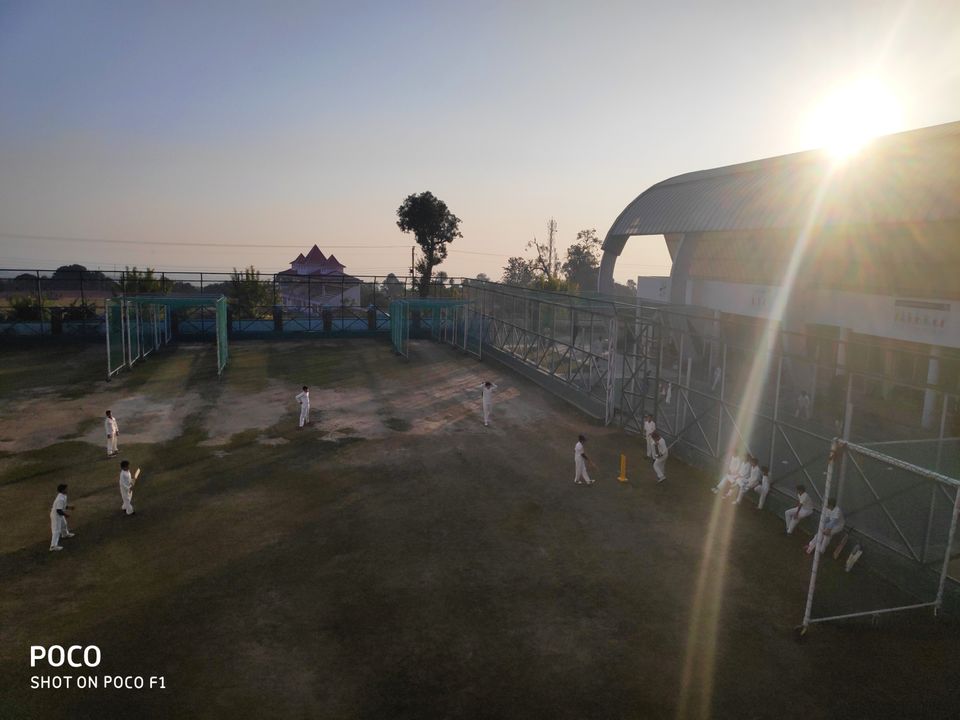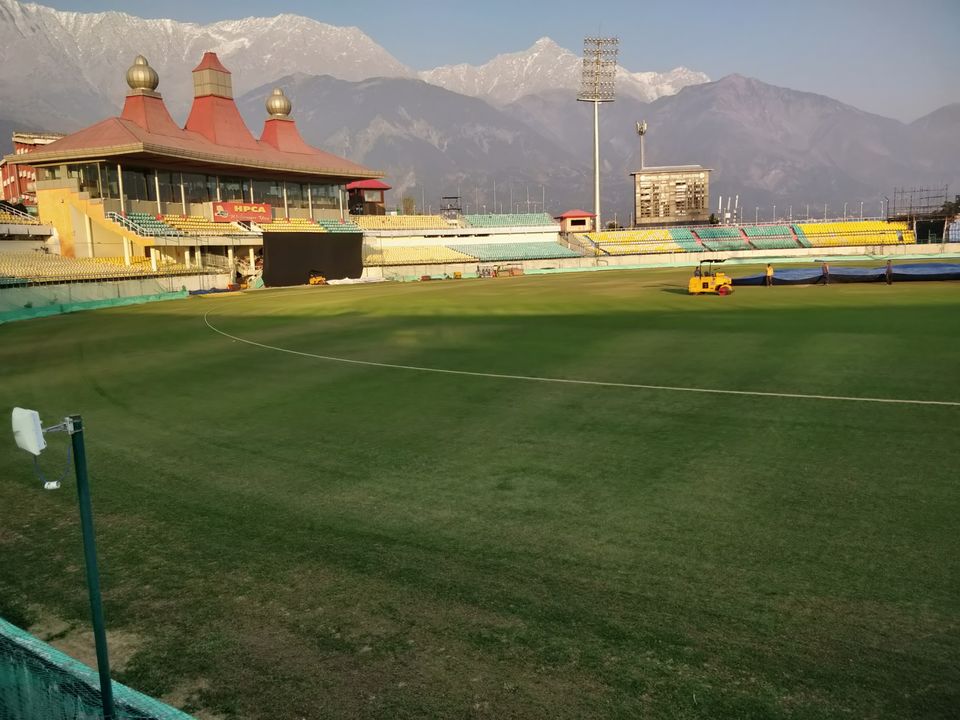 One can experience one of the best sunrises here in the village and we were lucky to experience it.  It was perfect with dhauladhar ranges in the background. 
We had breakfast and then started moving towards gadar point where movie scenes were shooted. Everything here was perfect,  surroundings, my group and every single minute of this moment. 
After exploring all parts here we were all ready for our next destination Khajjar. 
It took us one and a half hour drive to reach here from jot village.  Here valleys were the point of attraction and were creating beautiful landscapes. 
Here many pictures were clicked and many videos were recorded... 
Khajjiar is also a location where you fly in the air between mountains,  I'm talking about paragliding,  it is most common here.  We all opted for this which cost us ₹1500 per head and additional ₹500 for recording your journey in the skies. The views will get better and better as you reach more heights. 
We also rode horses here which cost us ₹300 per head.  It can be mimic like this. 
[In the Khajjar on the Khacchar]   we stayed here for 3-4 hours and now we regret staying less at such a beautiful place,  trust me it is more worthy. 
After this we went to Dain Kund,  in hope to see some snow after searching for an hour we finally got to see snow-covered mountains over here. This place was not from the last destination we were here by 3:30 pm. Army cantonment area was visible from height and obviously, scenes were also damn good. 
As the sun was approaching for sunset we travelled to Dalhousie and reached there before it.  We had our city tour in the car only and the main purpose of coming here was shopping- a different and unique variety of woollen items were available here. 
As the end was approaching of this trip we were feeling low because we were leaving all these good and lively places for our polluted Delhi. 
Pollution needs to be cured,  plant more and more trees and use the public vehicle if possible. 
We need to fight pollution so that we can breathe fresh oxygen. 
After completing all things in Dalhousie we were dropped in Pathankot again. 
We had a fabulous dinner over here and then boarded the train at 11:30 pm to get back to Delhi.
Approx cost : ₹5000 per head
Try to go in group of minimum four people 😅