After the Dalhousie trip, my friend and I decided that we should take a break from travelling for a while. But, that was far from happening. We both got back to work, and by Monday evening we texted each other that we should plan another one. So we decided to go to Dharmasala and Mcleodganj during the Dusshera weekend (Oct 22-24).The Dalhousie trip had proved to be quite a drain for us. And we realized that in order to continue travelling, we need to travel smartly, and, that no matter how much we loathed it, we need to plan everything about our trip. We realized that no matter how convenient, the cab takes major chunk of our budget and that we should find an alternative for commuting. So this time, we decided to give the cab a total miss and travel by bus. We decided that overnight journeys will suit us the best and give us more time to see the place. Next, we had to decide on the place to stay, and while searching for it, I came across the option of couchsurfing. The idea was on our minds since long, but, somehow being female travelers we were apprehensive about this approach for obvious reasons. I downloaded the app anyways and dropped a text message to a couple of hosts that I found interesting and from whom we could get an insight about the place. So we got in touch with a host from Palampur- a small town about 40 Km from Dharamshala- a little off from our original plan, but I figured we had enough time in our hands to cover everything. So, we took a 10PM bus to Palampur from ISBT, and reached "Banuri Khas" at around 9:30AM. Our host, Sachin, lived in this small two-storyed house with his father. And since his father was away for a couple of weeks he actually gave us the entire floor, so that we all had our privacy.
We freshened up and had some breakfast together. And then we headed for some local sight seeing. He drove us to Tashi Jong- a Tibetan village, which also happens to be the first smoke- free village. We saw the Khampagar monastery there, where little monks in the school sat with their teacher and had serious discussions over tea. A lot of construction work was still in progress, but the little Tibetan village and the monastery there-in, were still a sight to see.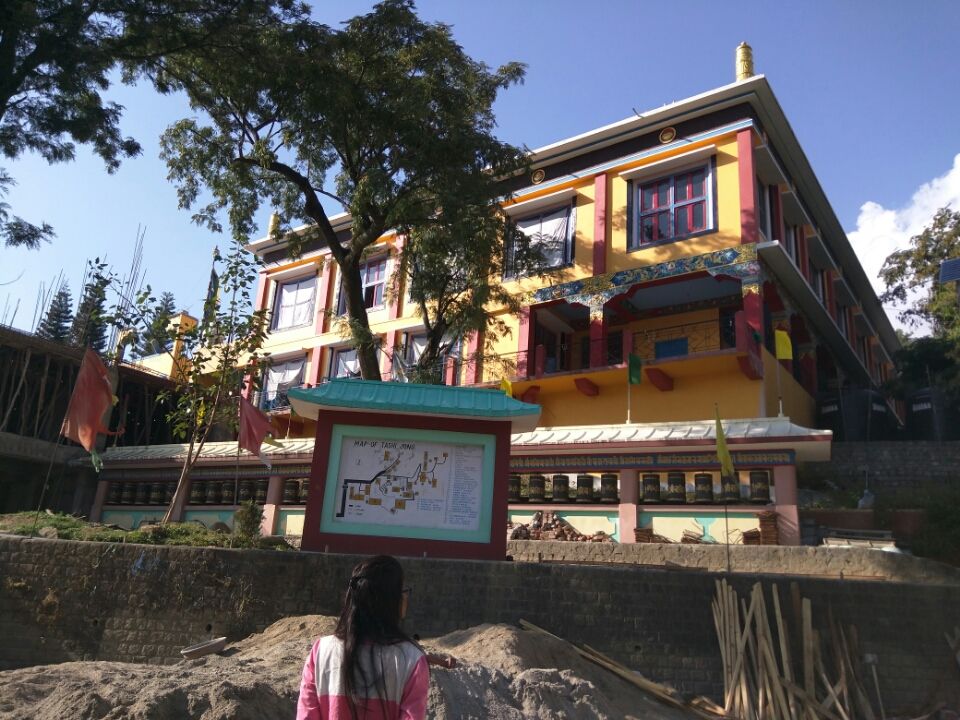 The village of Tashi Jong-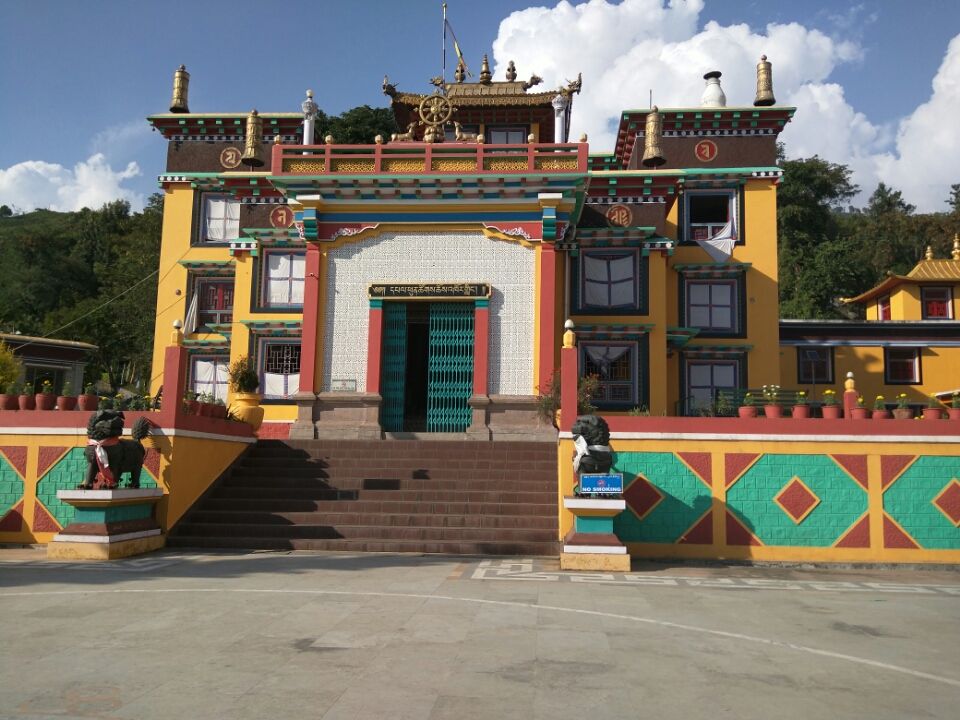 Khampagar monastery, Tashi Jong We then headed to the near- by hills for some sight seeing. Whichever way you turn your head, you can see the fantastic visuals of the Dhauladhar ranges.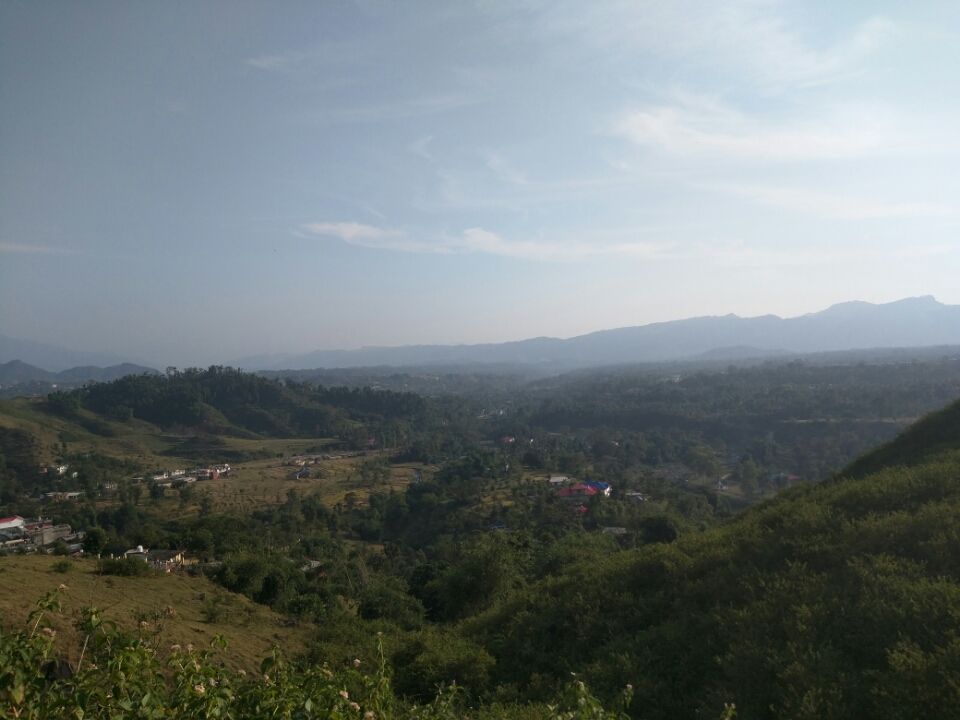 We came back home, and discussed about the places to see the next day, and Sachin drew us a mini itinerary for us to follow. He also arranged us a cab and got us a sweet deal too.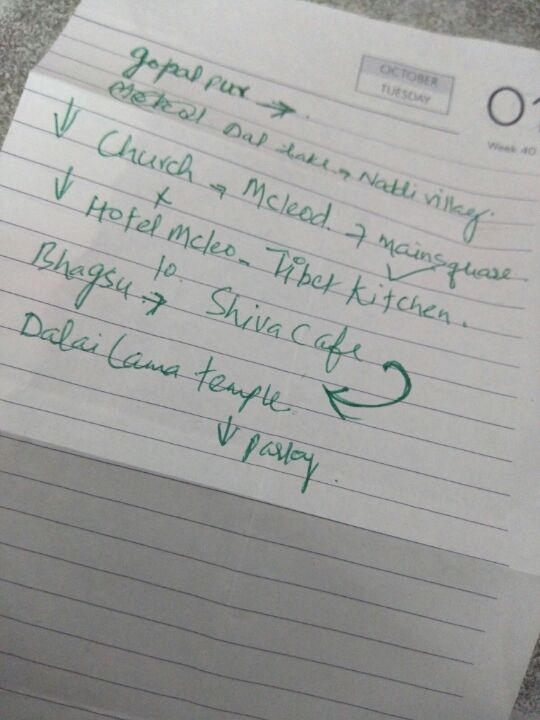 One of the reasons why I wanted to come here was Tsuglagkhang Temple complex- also known as the Dalai Lama temple.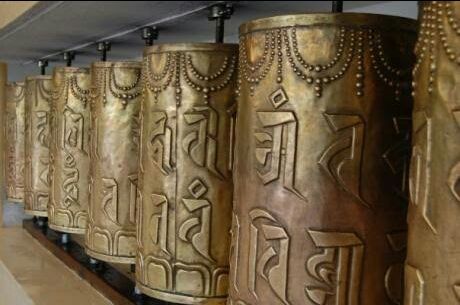 The prayer wheels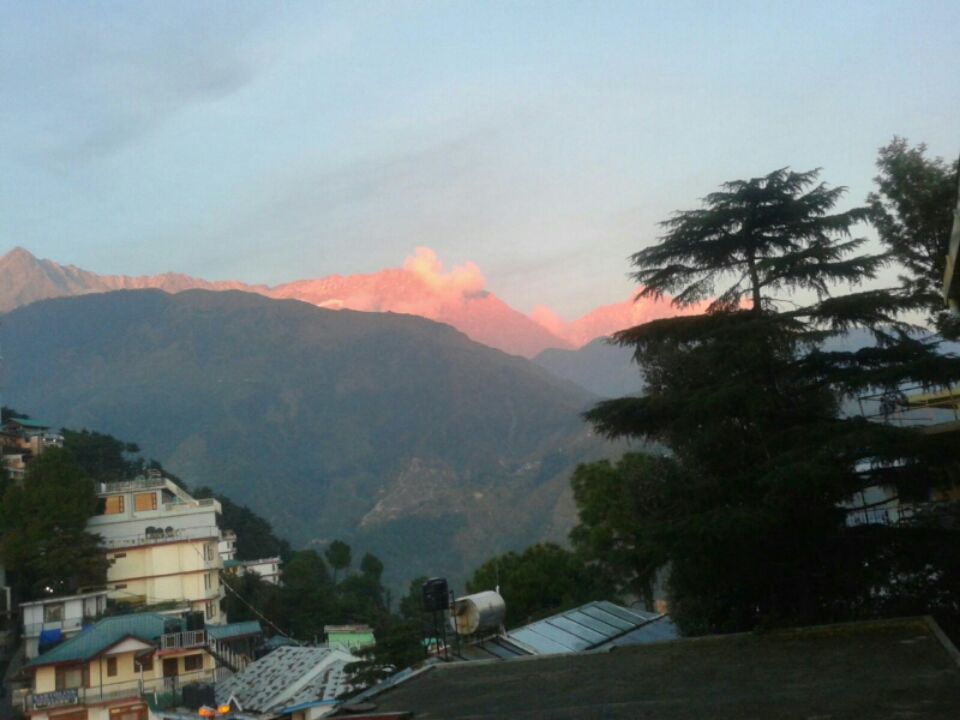 View of the twilight from the temple complex
The next day, we had an 8:30 pm bus from the Palampur bus depot, and did not have much planned for the day. We woke up quite late, and had already packed to leave. We had a late brunch and were sitting with our Sachin, when he told us about a place called Andretta, and place called Andretta pottery run by Mansimran Singh.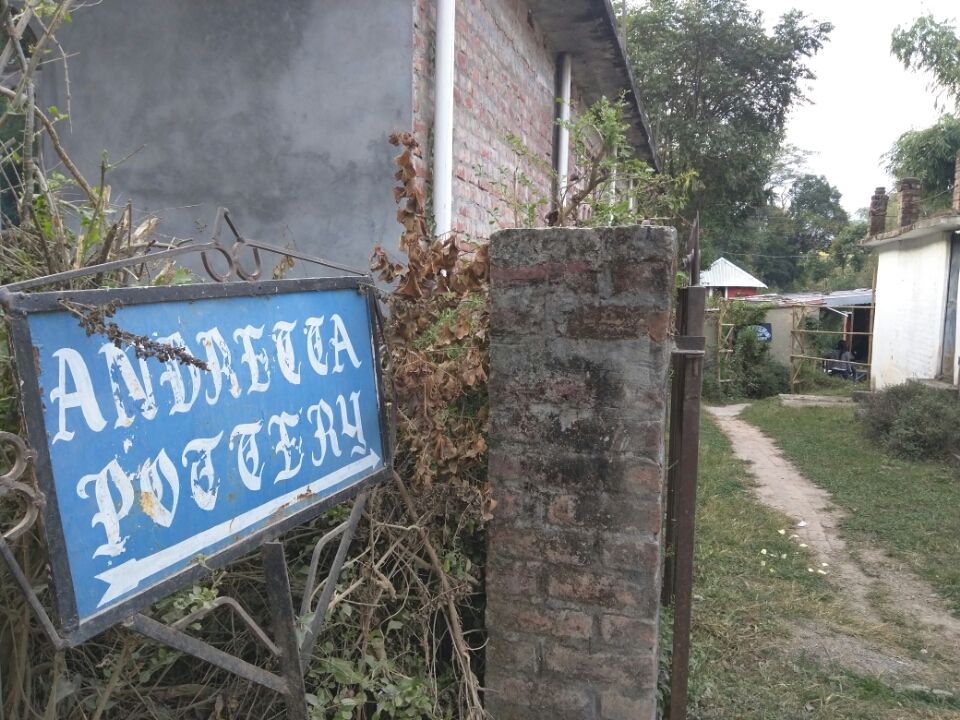 Excited, I asked him if we could go there. Andretta is about 20 min drive from Banuri. Entering the premises I met this one girl practicing on the wheel, on enquiring, she told me she had come from Hyderabad and was there till December to learn pottery. Just adjacent to where she practiced was a terracotta museum, which had some interesting piece of artwork on exhibition.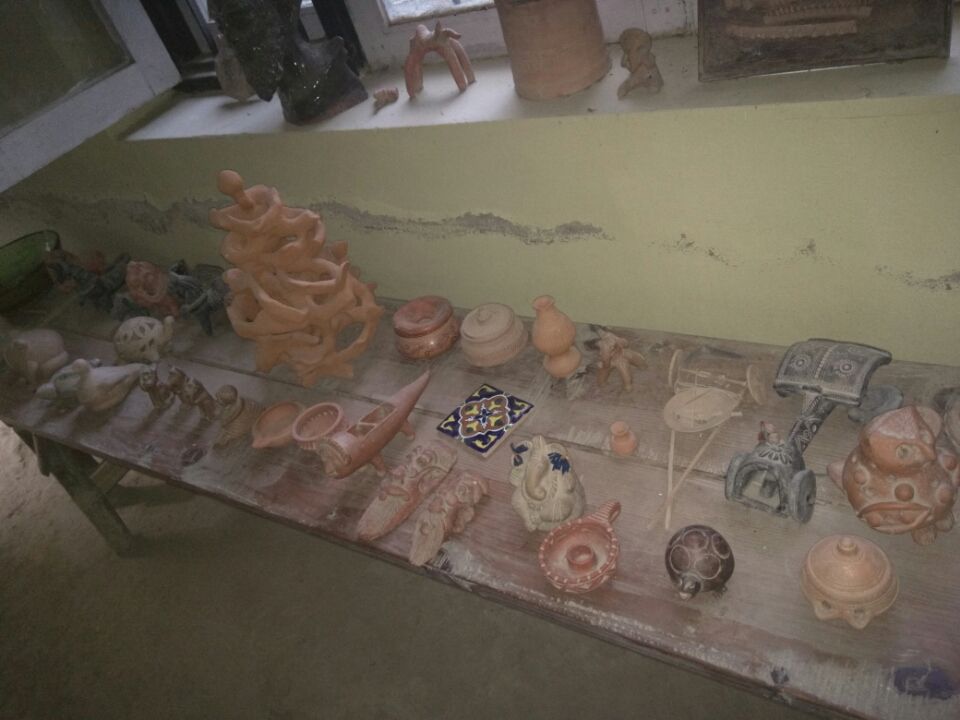 They also let you try your hand at the wheel, at a nominal fee of Rs 150 for 20minutes. I met Milap, who had been doing pottery since 20 years and was a teacher here, he taught me the little basics of how to give the clay a shape.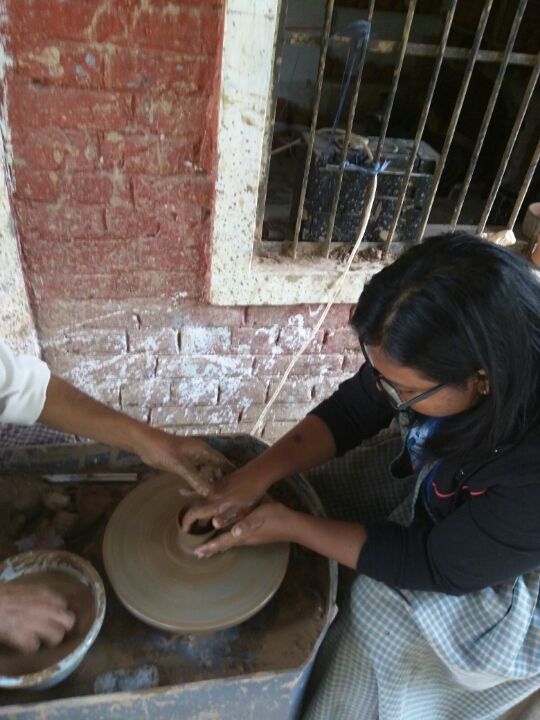 They were already closing when I collected my "diya" that I made and left for Banuri. It was already 6:30 when we reached our host's place. We had an early dinner and then he drove us to the bus depot. Needless to say, Sachin proved to be a great host. A very helpful, patient and warm guy, who made our stay as comfortable for us as he can. Staying with him for two days has given me hope that, it isn't such a bad place for female travelers after all. And I hope that I get to meet such interesting and helpful people in my future trips.