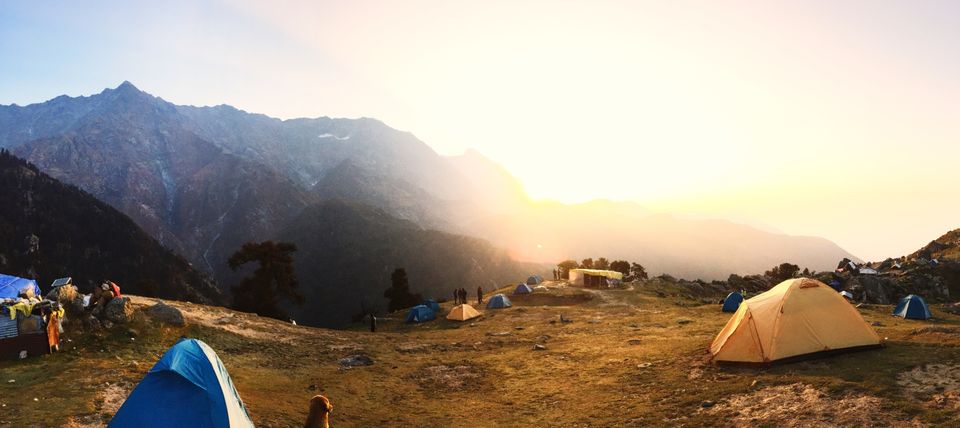 I have never done trekking and then I started to come across a lot of people trying it. So I and my brother decided to do a weekend trek trip to Triund.
People who have already done it suggested that for beginners Triund is a great experience and I kid you not, it so was.
And I am always a happy kid when it's going to the mountains because I get to see my two favorite things in it's beautiful forms - sunset and the star lit sky at night.
So we boarded our 7 p.m Volvo from Delhi to Mcleodganj which dropped us at Dharamshala around 5 a.m in the morning. The buses don't go up to Mcleodganj which definitely they don't tell us before hand and drop us at Dharamshala.
From there we took a taxi McLeod for 200rs and reaching there we found a hotel for 800rs. As we had to start our trek the same day we took the room rested for few hours till the market opens because so that we could eat something.
We roamed around the market to search for a good place to eat and then decided to have our breakfast at Jimmy's . The food was scrumptious, we had eggs and pancakes in company with a German couple. They were in their forties and were travelling different countries on their bike, like really, I just got some life goals there. They shared their experience from their recent trip to Pakistan and I felt how overwhelming it is to meet strangers and listen to their stories and make some happy memories like this.
After the breakfast we booked a cab and camp from a camping/travel agent in the market for 1200 each which provided us with camp, a giude and, 3 meals for the trek. The cab dropped us at gullu Devi temple from where we started our trek.
And from there the journey started, the intial 1km was fine and after that it started getting onto us and we realized this is not something easy we have gotten ourselves into. The trek was tiring and exhilarating but we managed to finish it in almost 4.5 hours and reached the snow point. Usually the regular trekkers complete it in 2.5 to 3 hours so I thinks we were not that bad for the first time.
When we reached the top it was almost going to be sunset and I was so happy that I made in time to not miss it. That moment having that view in front of me I felt that all the tiredness was worth it and the view of the mountains made up for it.
We had our food and I must say that I have never enjoyed dal chawal the way I did that day. I feel there is something about these places that you find happiness in the simplest of things. Our guide put our tent, we played with the dogs there and as night was falling I just waited for the stars to appear.
I couldn't sleep for the most part of the night as it was too cold for me in October there, so I was wide awake even before the sunrise. I layed a sheet outside the tent and sat their to see the sunrise with a dog in company. I must say a thing about the dogs there, they are like your guardian on hill. This doggo slept all night outside our tent and sat with me for the complete time till I enjoyed the sunrise. And let me tell you we haven't bribed him with any food, he was just there by his own will which made me so comfortable even when I was sitting all alone there and everyone slept in their tents.
Then we had our breakfast for the day with a cup of tea , I actually had two cups of tea as it was really good and then explored the hill from one point to the other. I have noticed one thing that how much you plan that you will click alot of pictures on your trip but when you reach there the only thing you succeed to do is capture that beauty in your memory. I completely forgot to take pictures except a few ones as memoir.
We started descending early in the morning as we had our bus to catch in the evening. It took us only 2 hours to trek down. We reached the McLeod market had some pizza at Clay Oven and explored the market.
We went to the Dalai lama monestary bought some gifts for friends and then headed to Dharamshala to take our bus and we reached Delhi early morning around 4 a.m.
My legs ached like anything, but I could say one thing for sure that this trip was worth all the pain.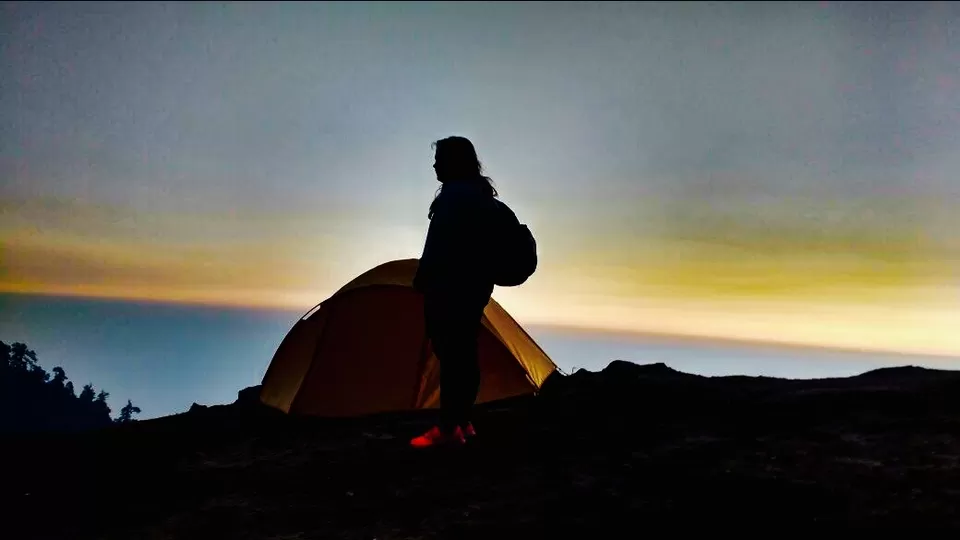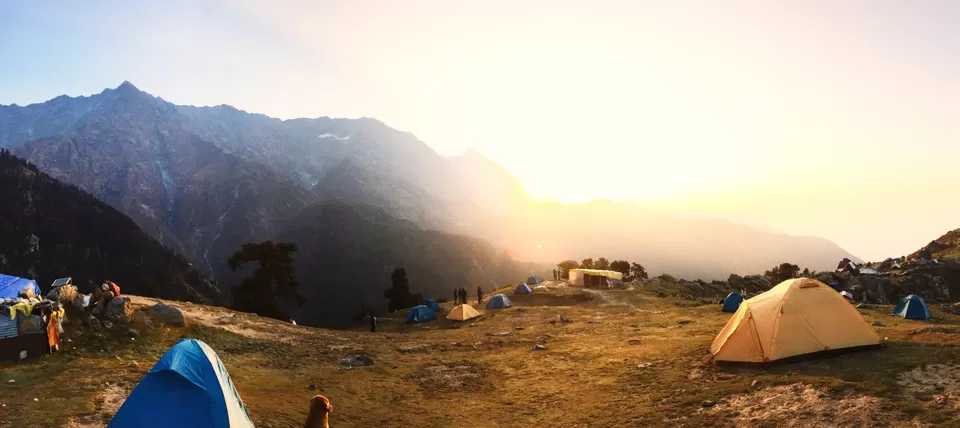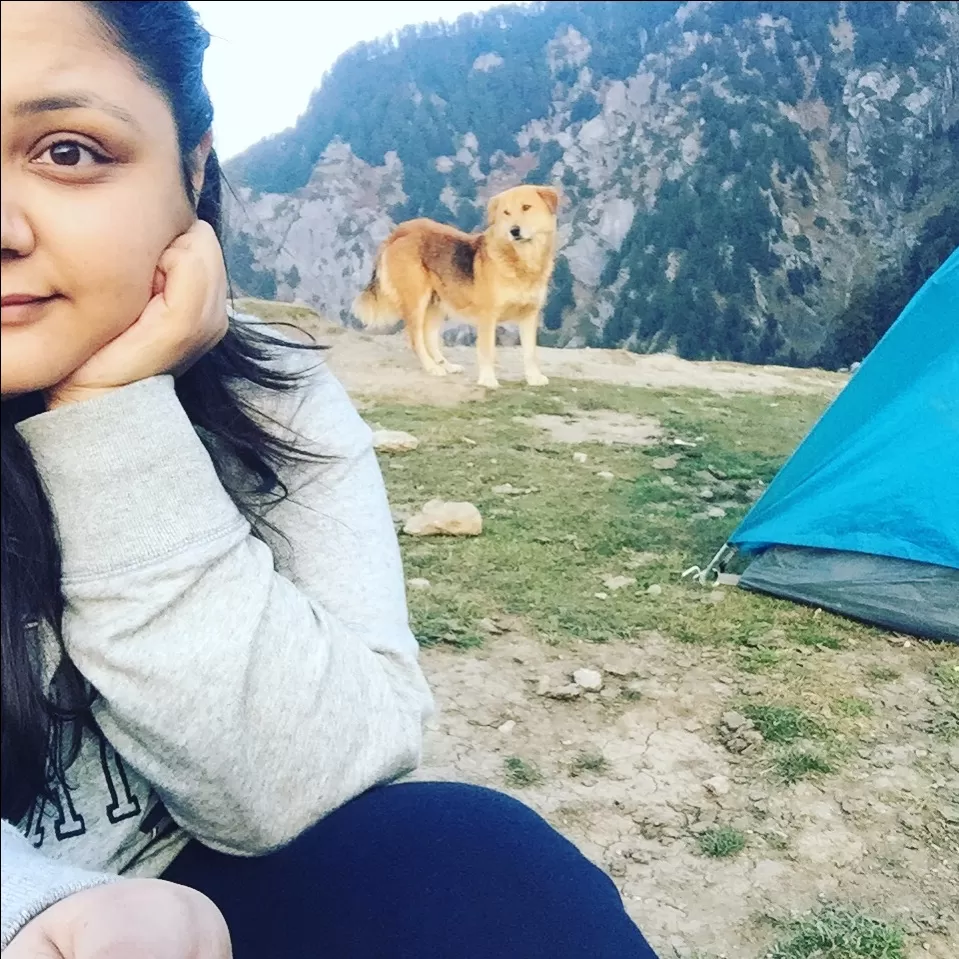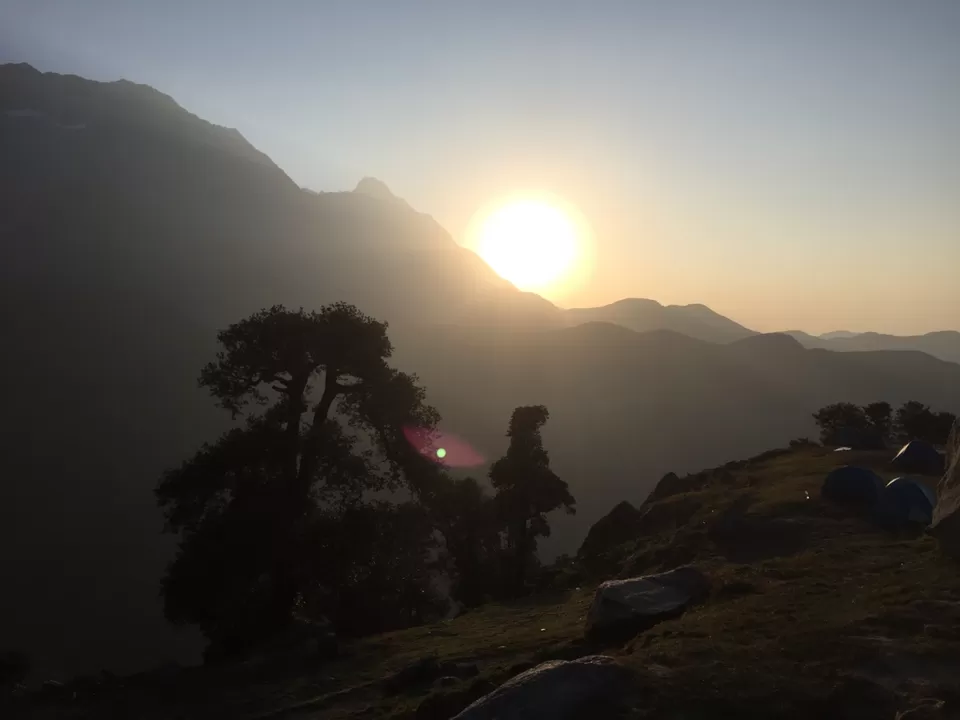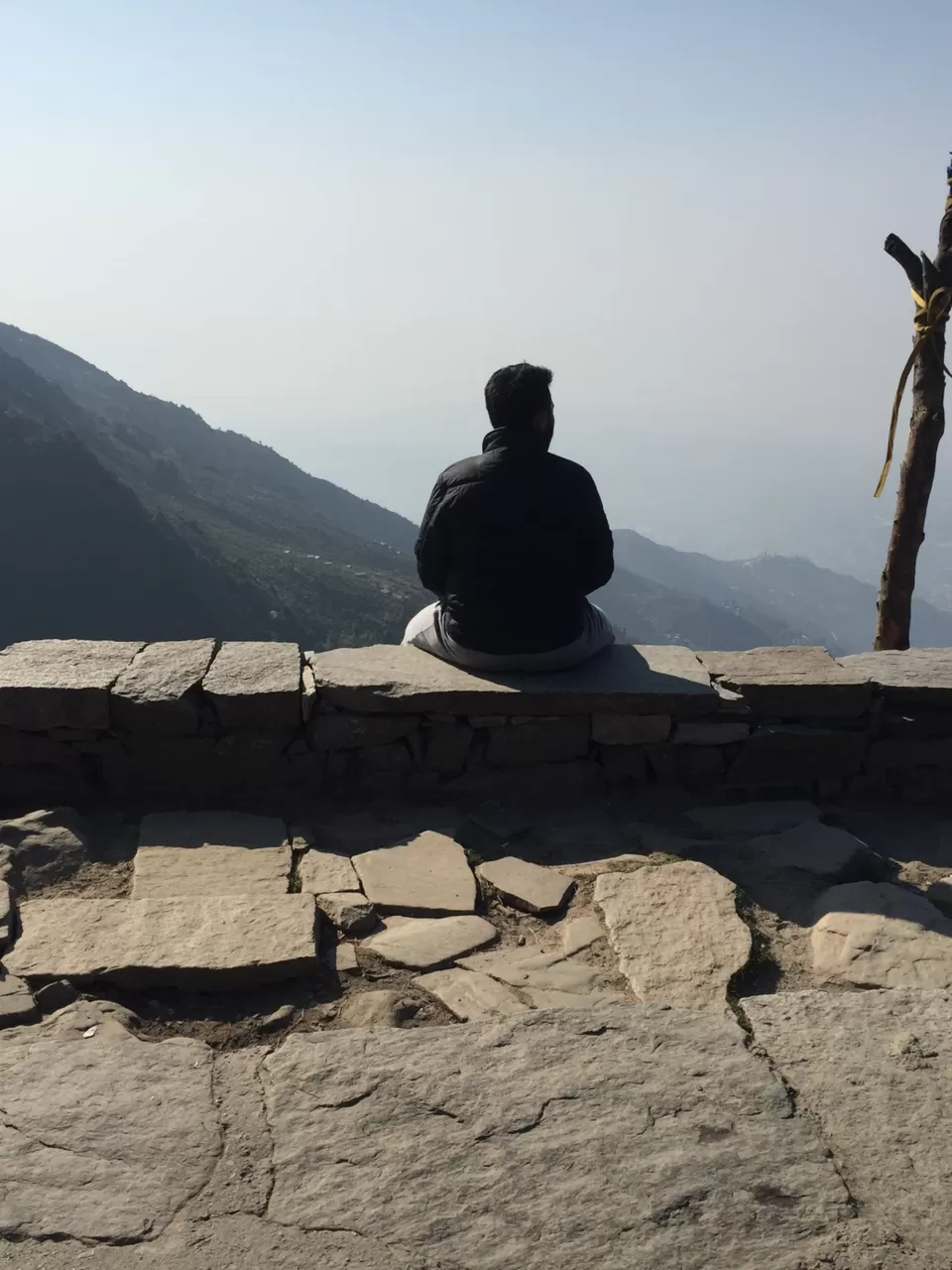 **Total trip expense for 2 people inclusive of transport,stays,trek, and food was 12000rs.