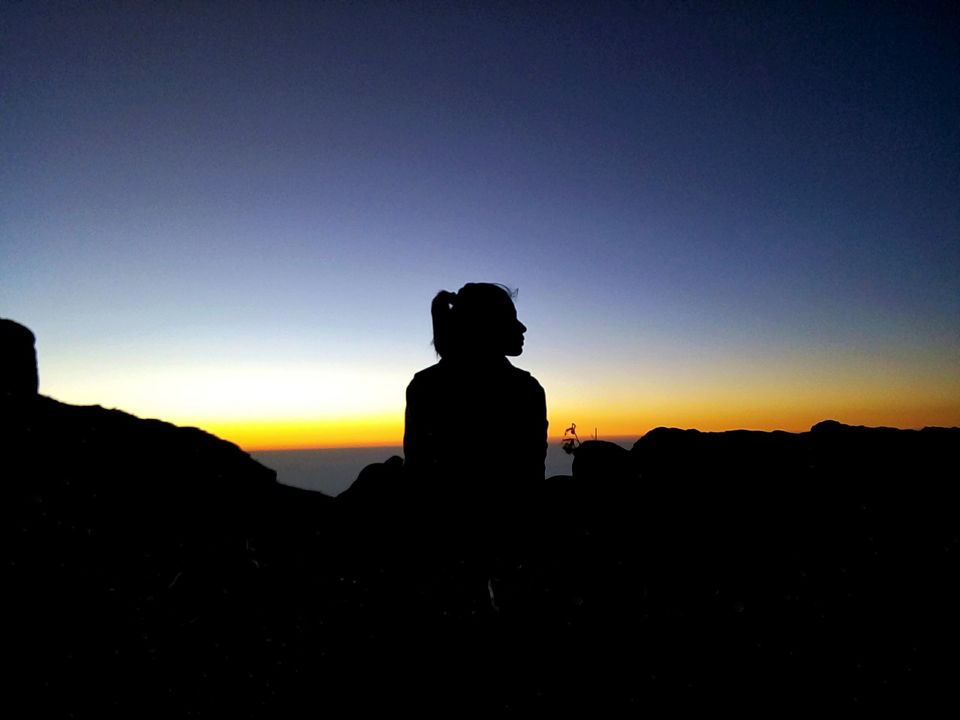 It was a life changing experience!!
I am walking straight to the departure because traveling from Kashmiri Gate is a real pain. A very hectic evening, rushing towards ISBT straight from Office, no idea of ISBT too as I often travel from Anand Vihar ISBT so literally clueless and yasss the most important thing, I was Travelling Solo for the First Time in my life. Having all the heavy bass drum beating inside my guts, should I go or shouldn't? You can feel that drum beats tinkling inside you before sitting on the bus, but once you settled down all the fear fades away.
Thankfully I am used to the bus rush. I was roaming, searching for my bus and by my great luck off course, the bus was late and yes with a different number plate too, yes the one I booked has the different number plate and the actual bus has different. Thanks, Red Bus!!
After all the dramatic jab we met train scene going in my mind ( Filmy AF), i finally got my bus, i settled down there with a sigh of relief. Hell Yeah!! I made it, i took this solo trip, as being an extreme repel-human sort of creature, i keep a very minimum interaction with sapiens and solo trip was a self discovering thing because i want to know something, some questions need to be answered, if wandering is my only love of the life or whether i am like everybody else? A lot lost, A little caught up.
The journey has started and I am a happy kid so I cannot sleep bcuz continuous background thoughts, music, scenes and my habit of peeping out from window no matter if it is dark or bright outside. I cannot sleep while traveling unless it's a die or sleep situation ;)
I reached Dharamshala, HP early in the morning and what I first saw was the white mountain in front of me, It was The Dhauladhar range. Beautiful place, pure air and the sigh of relaxing that I am in between mountains and no ones here to take my peace from me, no one knows me, a complete stranger yet known by the Mountains.
So what happened is, I booked the bus till McLeod Ganj but yes the bus dropped me there in Dharamshala only. So I went to the upper bus station the local one, for another bus till McLeod Ganj, got one within a minute but!! the fully packed bus with no space to even stand along with my 15kg (approx) backpack. I just jumped inside the bus and stood near the door, The view yes off course, no matter if I have to take that risk of standing in the door ;). But yes that 20 to 30 min of standing from Dharamshala to McLeod was super amazing though I was travelling from past whole night, so this is the thing with me that I can feel dead and low on energy every coming day of my daily life but when I travel I don't know where that energy came and I never feel tired, I just feel zestful all day all night. Maybe because of the place :/
I reached McLeod Ganj. A small hidden town in the lap of Dhauladhar Hills, you will see the mixture of faces and culture, Indo-Tibetan culture which of course is more carefree, secure and welcoming to any stranger and as I am too from the north where Indo-Tibetan culture actually originated (or I can vibe haha), I felt like I am in my Hometown but the only difference is that Himachal has done a lot for its tourism and people really know what tourism is for them so they respect every other person who come to visit Himachal, and this is the only difference of awareness towards tourism and its benefits in Uttarakhand & Himachal. Though I am an Uttrakhandi. ;)
McLeod Ganj is pure love, in spite of the busy town there is rest and peace in the faces, always the brightening faces will pass by your side, always a positive energy will stay with you, their streets more looks like some Magical Down Town and you can feel the charge.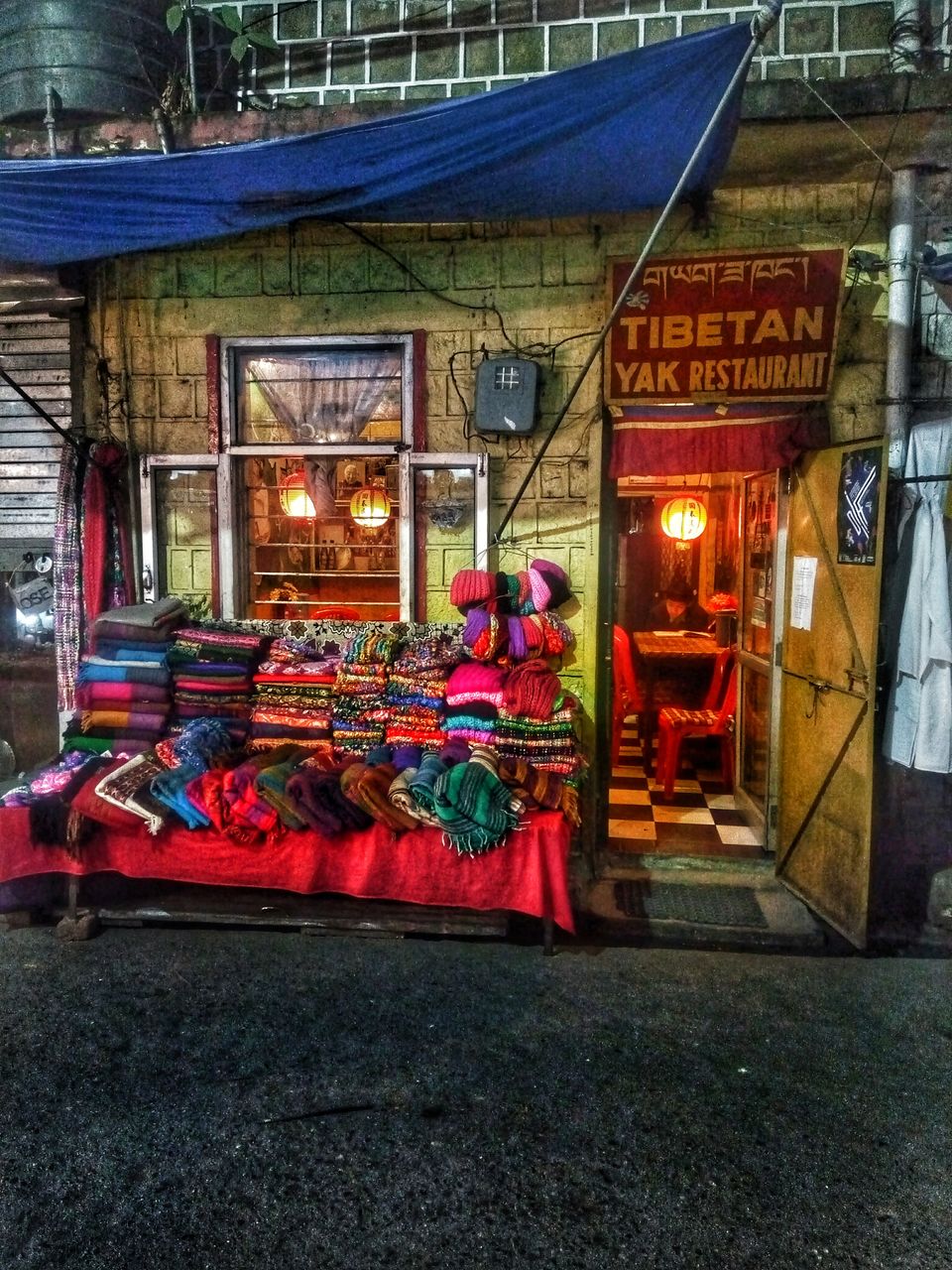 Well I feel connected with that place and I will get back there soon.
I walked uphill to Dharamkot from Mcleod Ganj on the same day. You cannot believe how steep it was and after a tot of 18 hrs journey, I have enough energy left to climb the trail, always energetic when in mountains ;)
I felt the amazing solitude there, some dragging force like this is it, this is what love to do, this is what makes me crazy about it, I was walking uphill, I found a very cool cafe in between and had some great break over there.
Finally, in half an hour, I reached Dharamkot and there I met Rinku Bhaiya, I stayed at their homestay. It was very nice but let me tell you that McLeod Ganj is a bit costly, stay wise I am saying, Dharamkot in the other hand is a very small village with cool but limited cafes and all of them are costly for a budget traveler off course.
It was a very cozy stay, a big room, a balcony with a view all yours under 500 INR only. I am tired but it's not a place to take rest from the day, so I went downtown to Bhagsu Naag temple.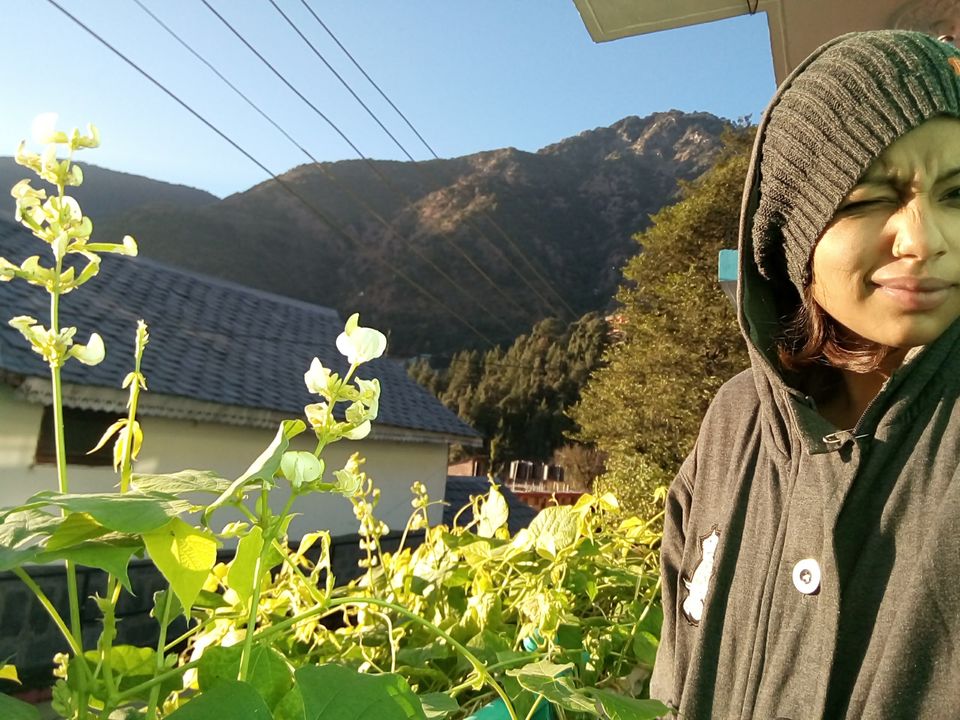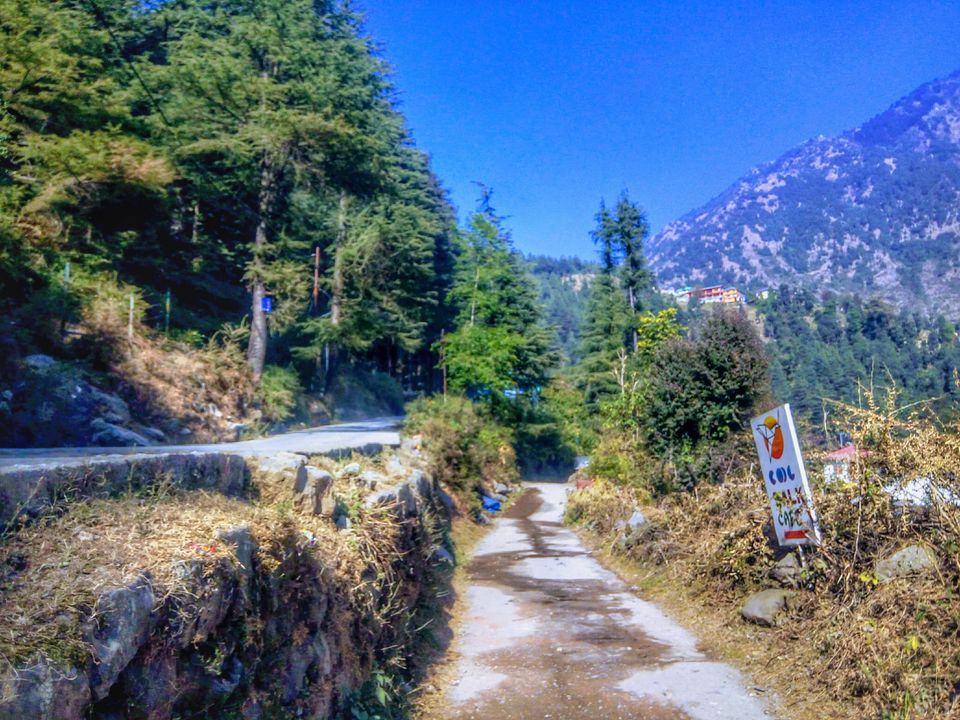 I had the best Ginger Lemon Tea of my life there, trust me it was Lit. That little cafe has some gypsy feeling and what dragged me there 4 to 5 times in 2 days. They have a very nice interior and a sitting balcony outside with windows all over to just gazing at the mountains.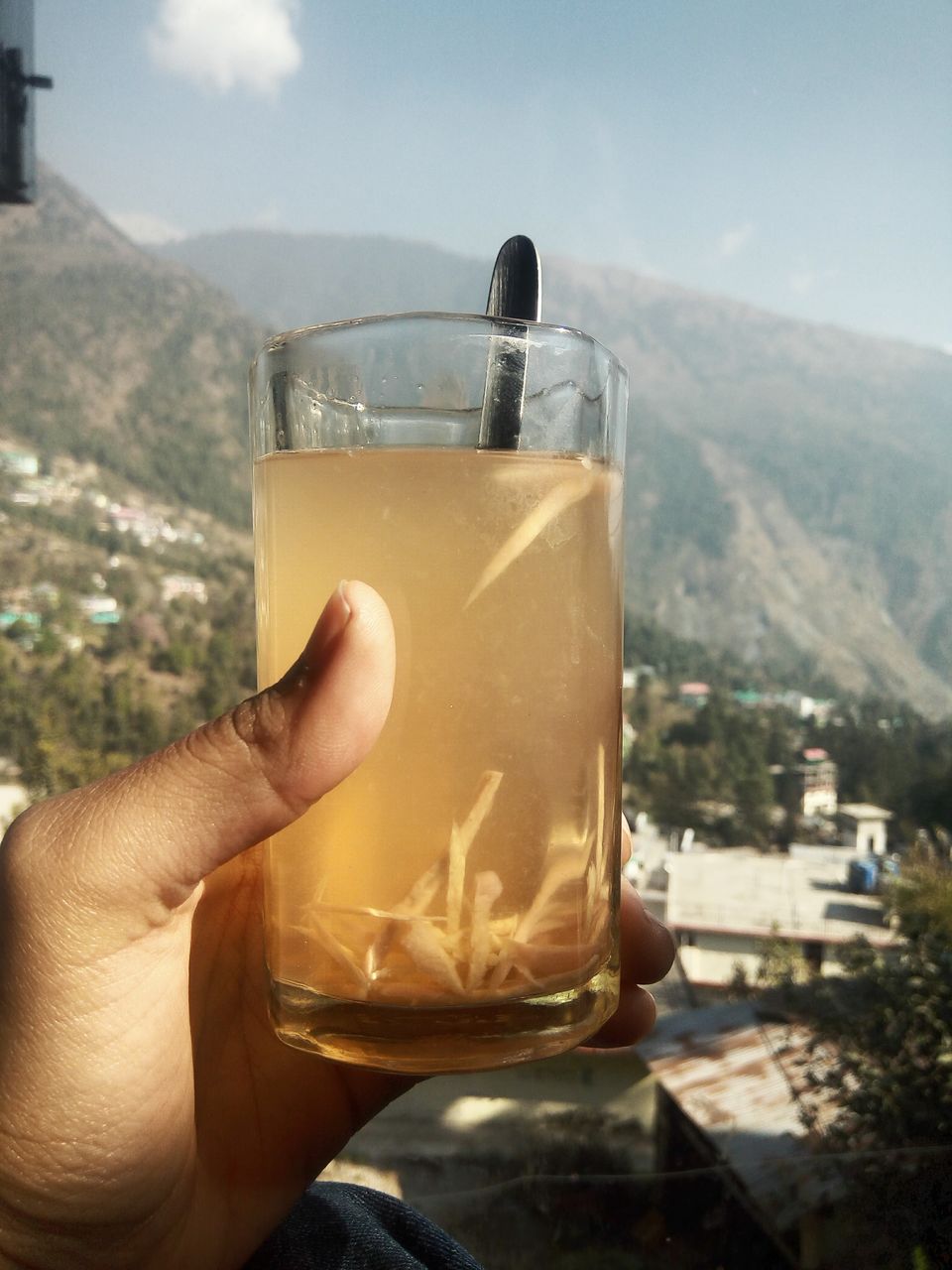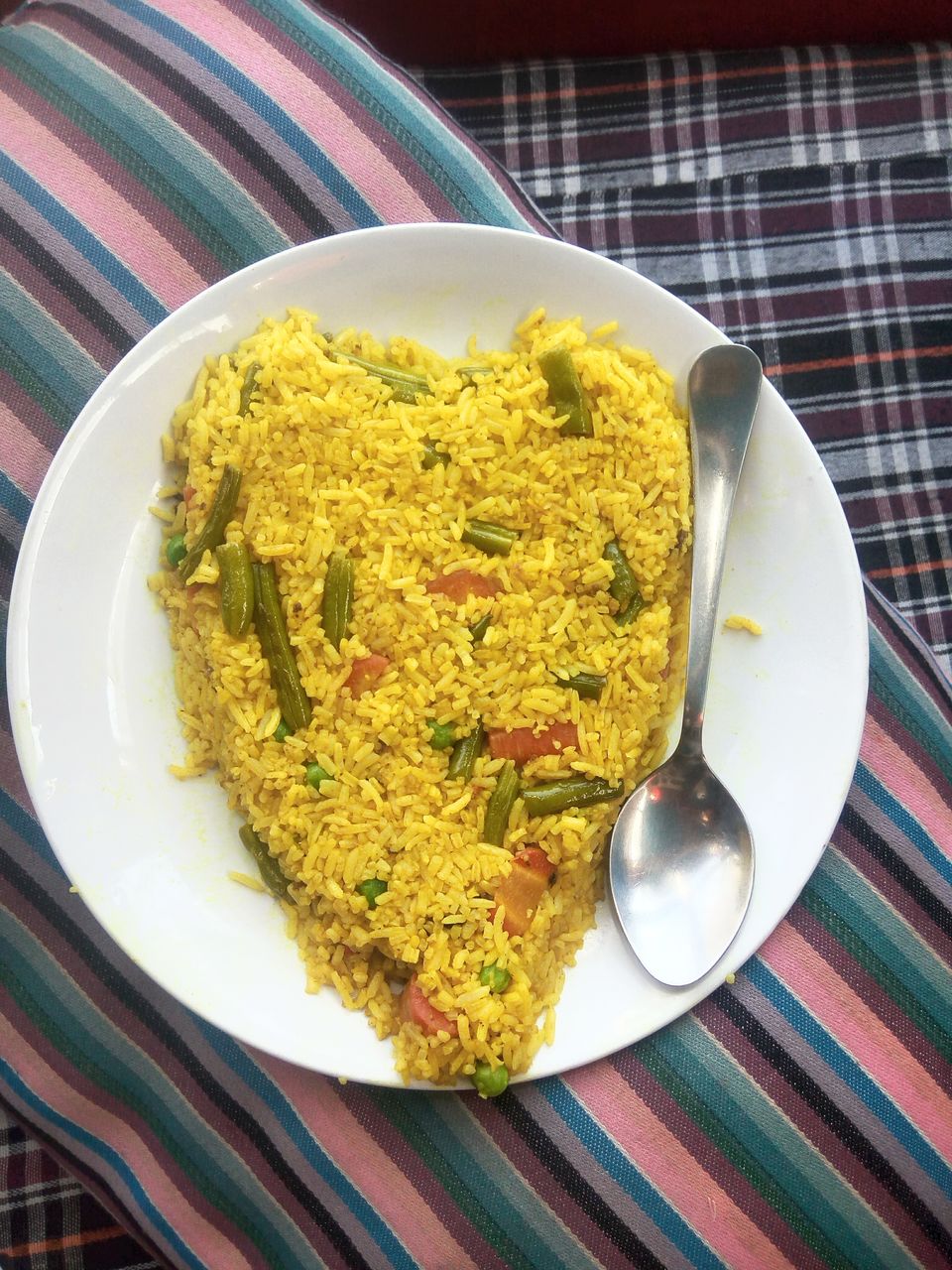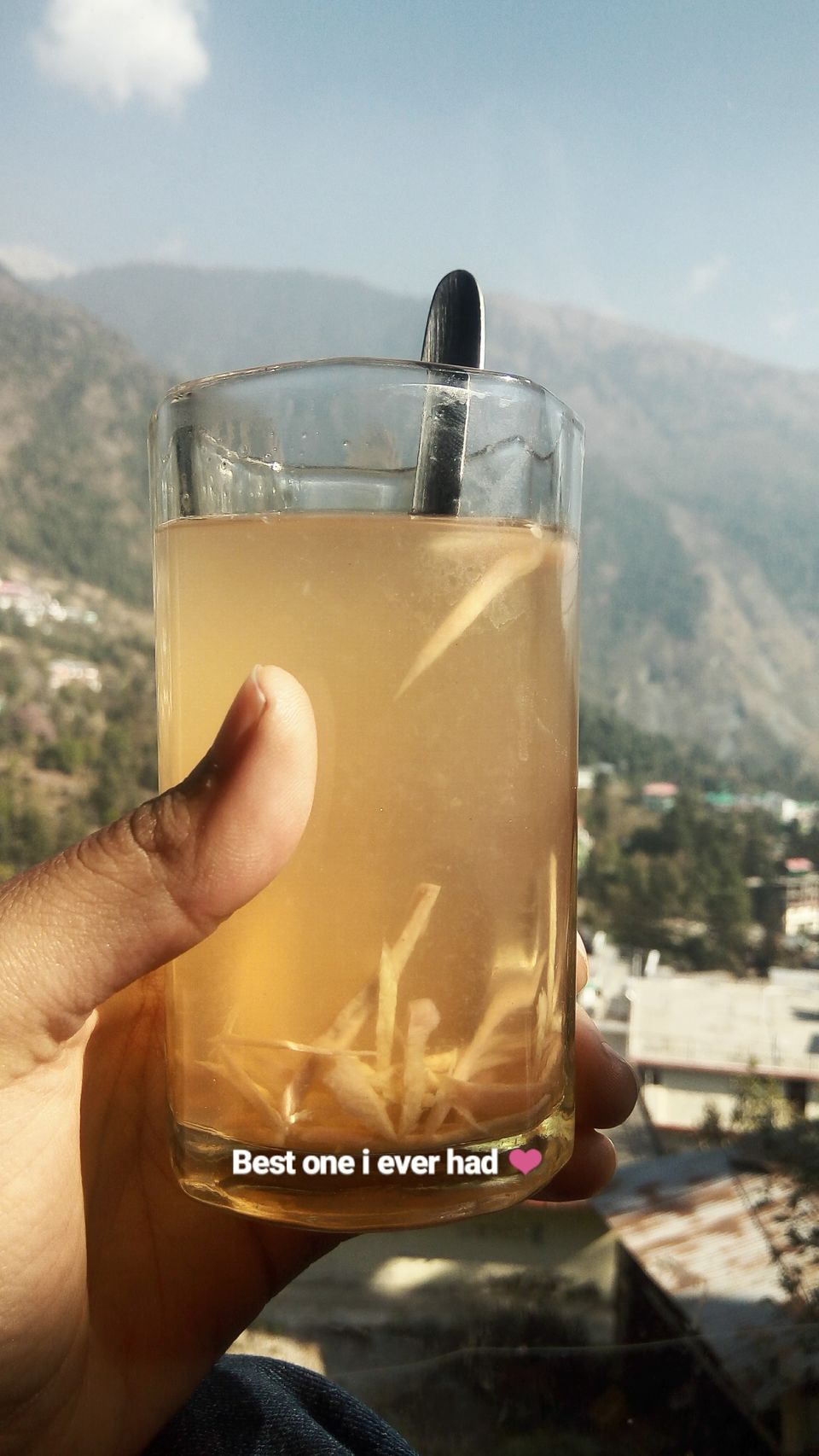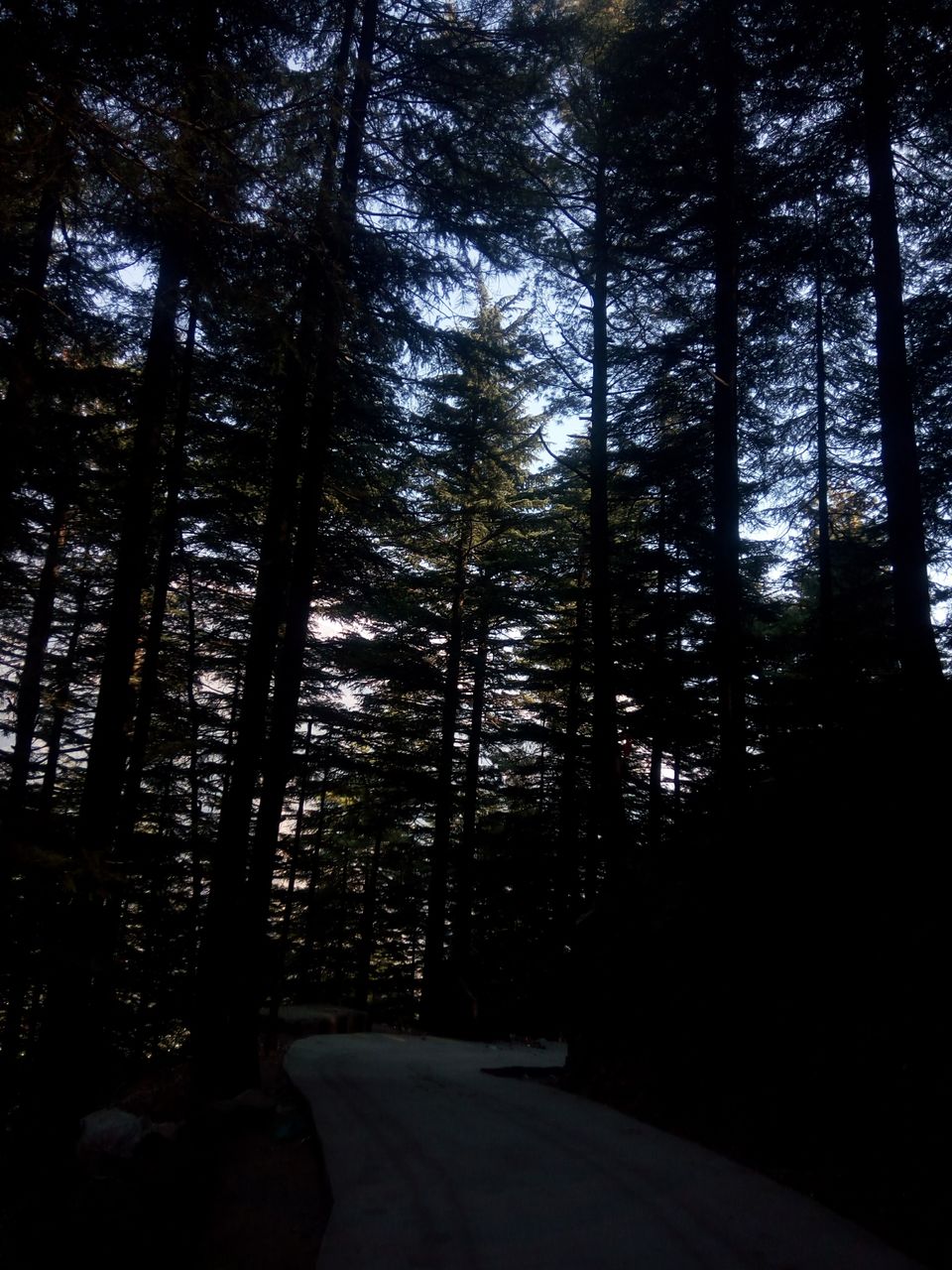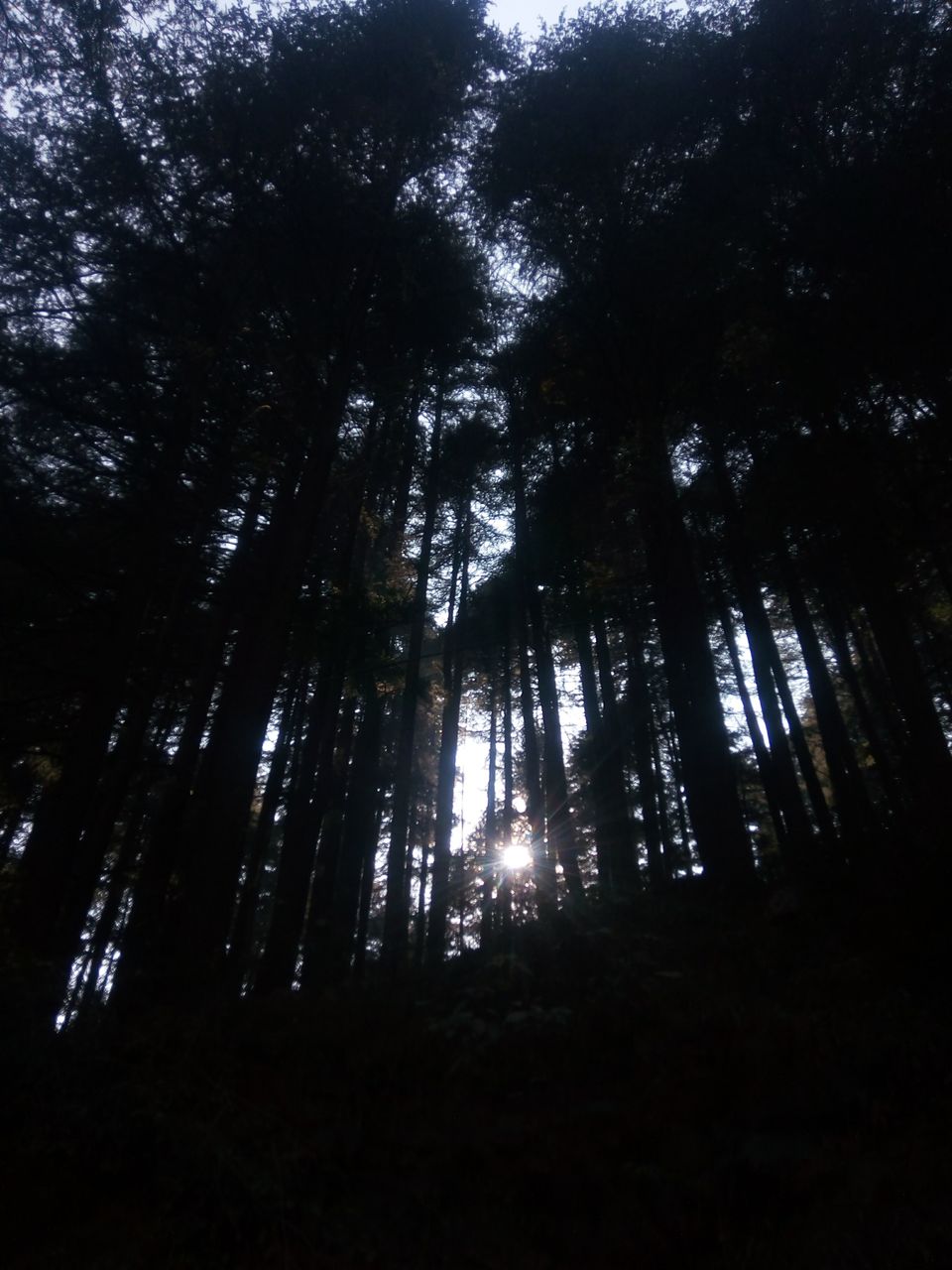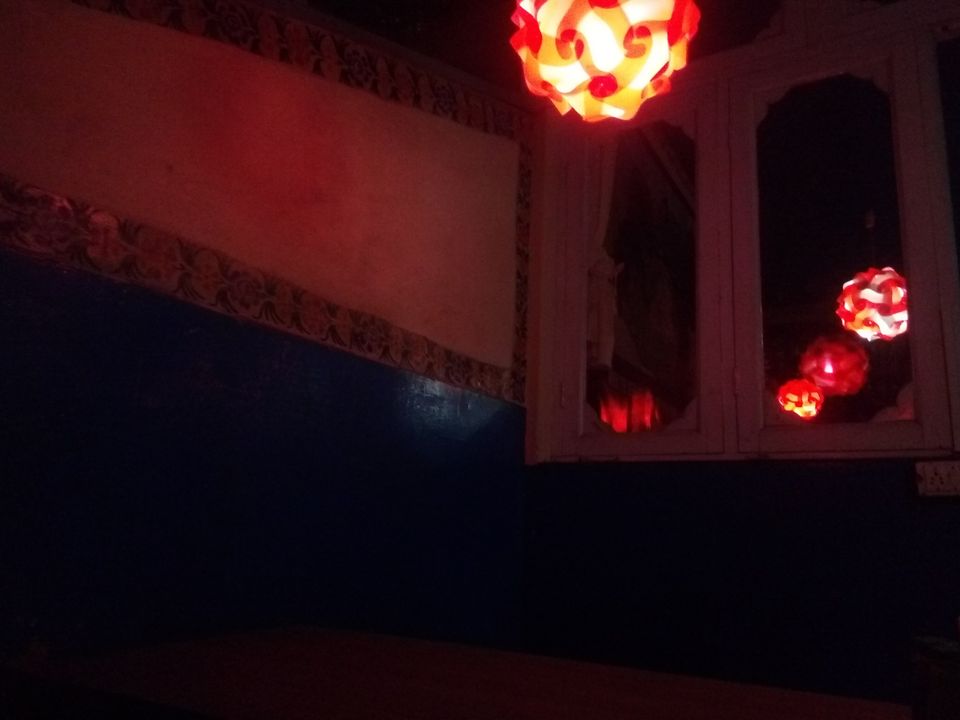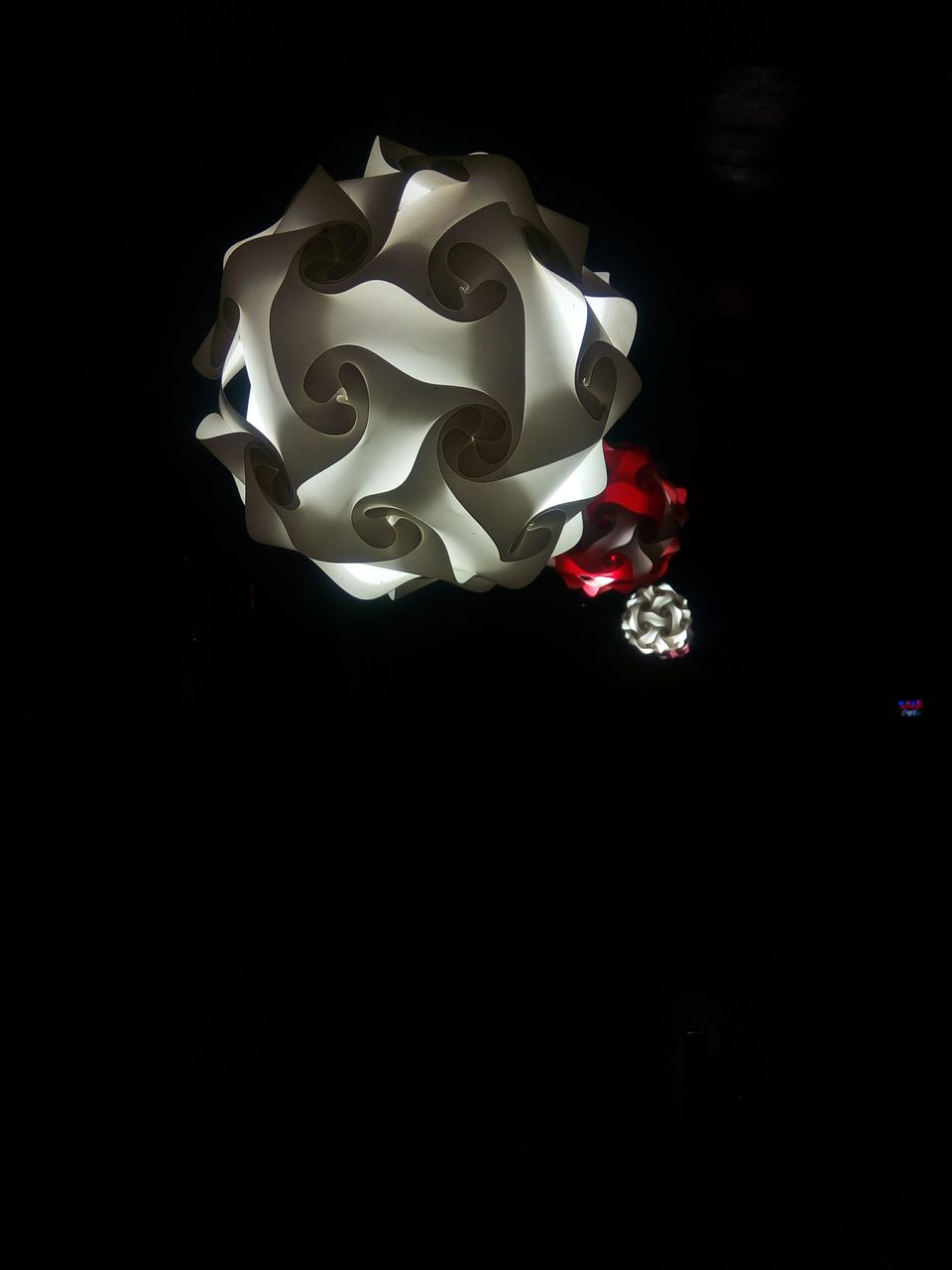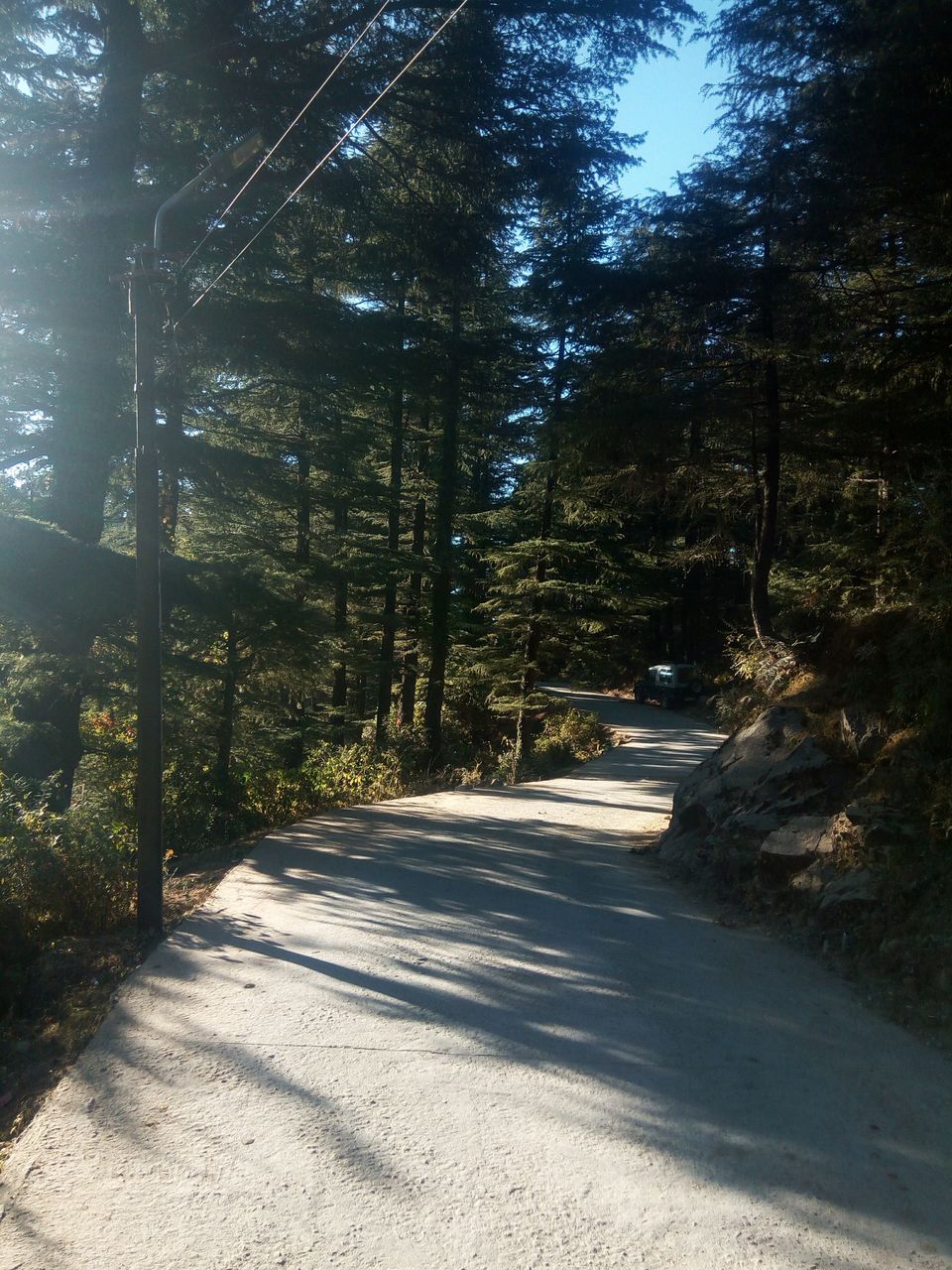 Isn't it picturesque? The long pine and Himalayan cedar trees were mystical, they have their unique fragrance all over this place.
Bhagsu Naag is some 4 5 km apart from Dharamkot, so I went there by foot as I prefer to walk always, walking among the cedar in total peace and that tingling inside my heart as this was the best decision of my life to visit this amazing town. I was feeling the happiest that time.
Bhagsu Temple has a very cute flea market full of Tibetan stuff, I brought the Tibetan prayer flags known as "Dhaaje" in the local language.
I went to Bhagsu Fall, the pathway to Bhagsu Fall is amazing. So much beauty in the same canvas, I took 3 4 hours because got so busy gazing and clicking the beauty nature's canvas.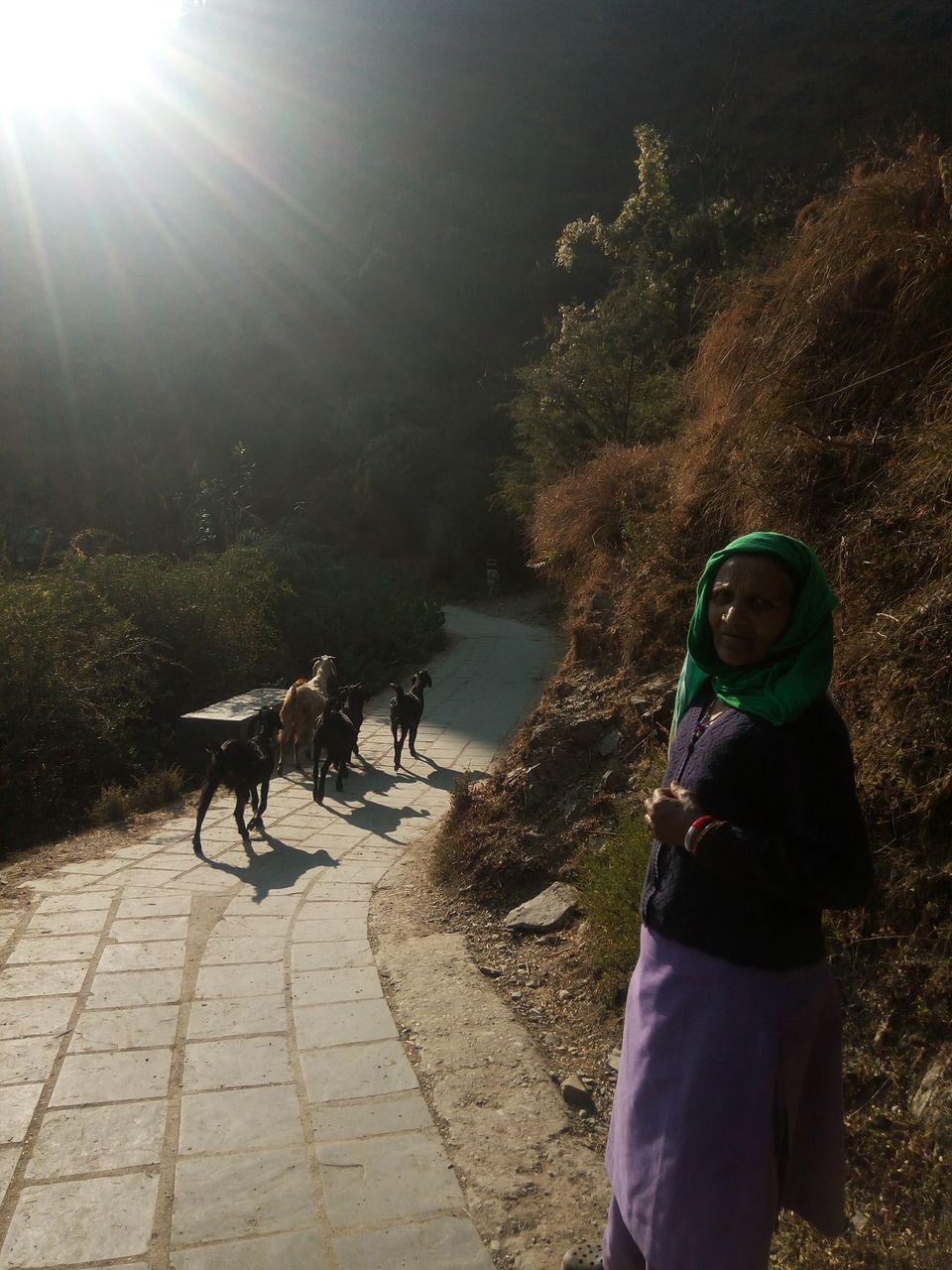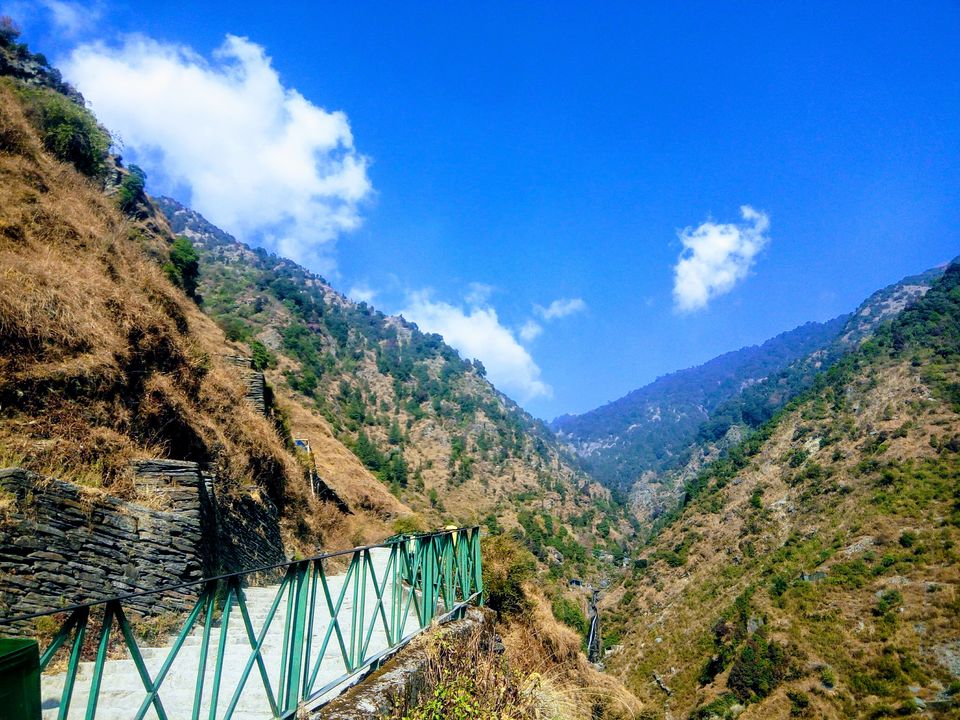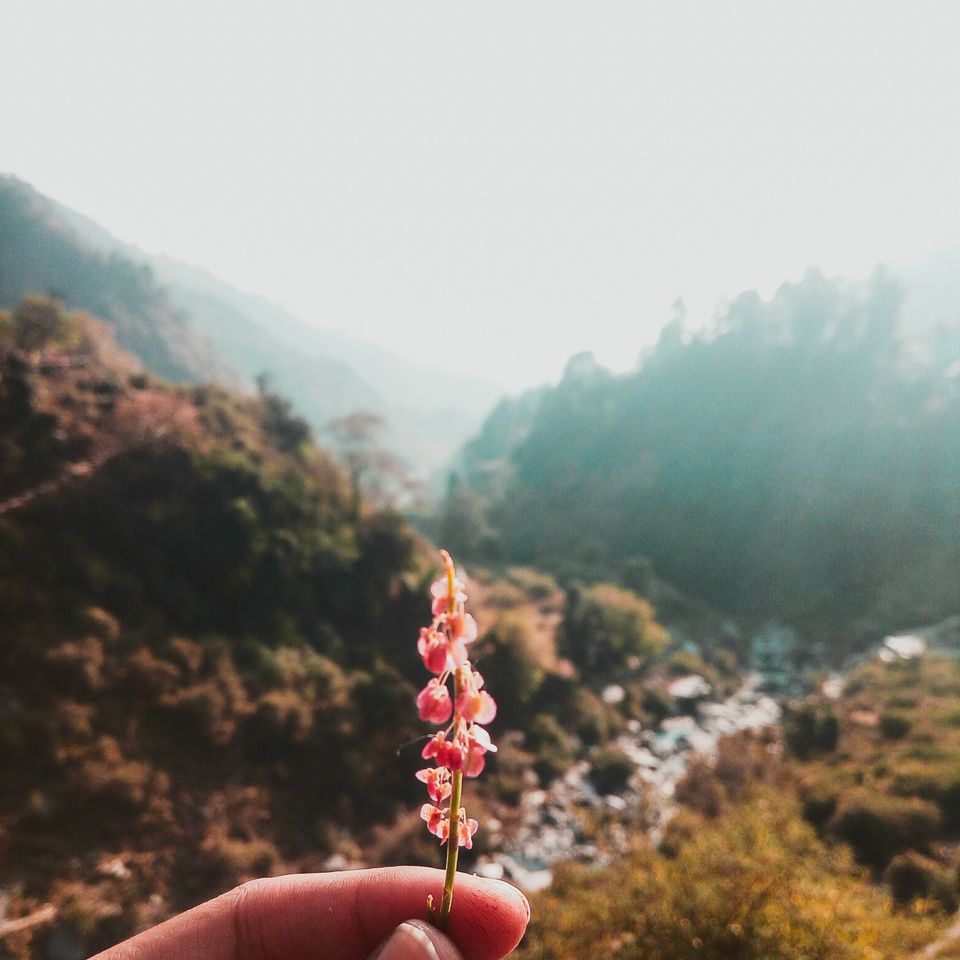 I went to the fall, what an amazing place it is, I just avoided the mainstream location and sat on my favorite. A huge rock settled in the bank of fall in fact in the middle of the fall, though it was November so the fall is not at its best but still mild stream is flowing through it. Best afternoon!!
I spent 3 4 hours on the place itself and then walked down to McLeod Ganj again because I am I love with the town moreover.
There are so many good things present in McLeod Ganj if only you have perspective, you can get a constant positive vibe there no matter how busy small town it is. So many beautiful shops, so many street food stalls, beautiful Tibetan crafts and moreover the beautiful Dalai Lama Temple.
It was a nice evening and I went back to Dharamkot again by walking uphill in the dark but it was soul filling. Rest the day there.
The Big day today, I actually came here for Triund Trek, the most awaited event of my trip, today I was trekking to Triund yes again with my 15kg backpack and me all by myself.
I had a super tasty breakfast in Chotu Bhaiya shop, the main attraction and gathering point of all the tourists/travelers and locals of Dharamkot.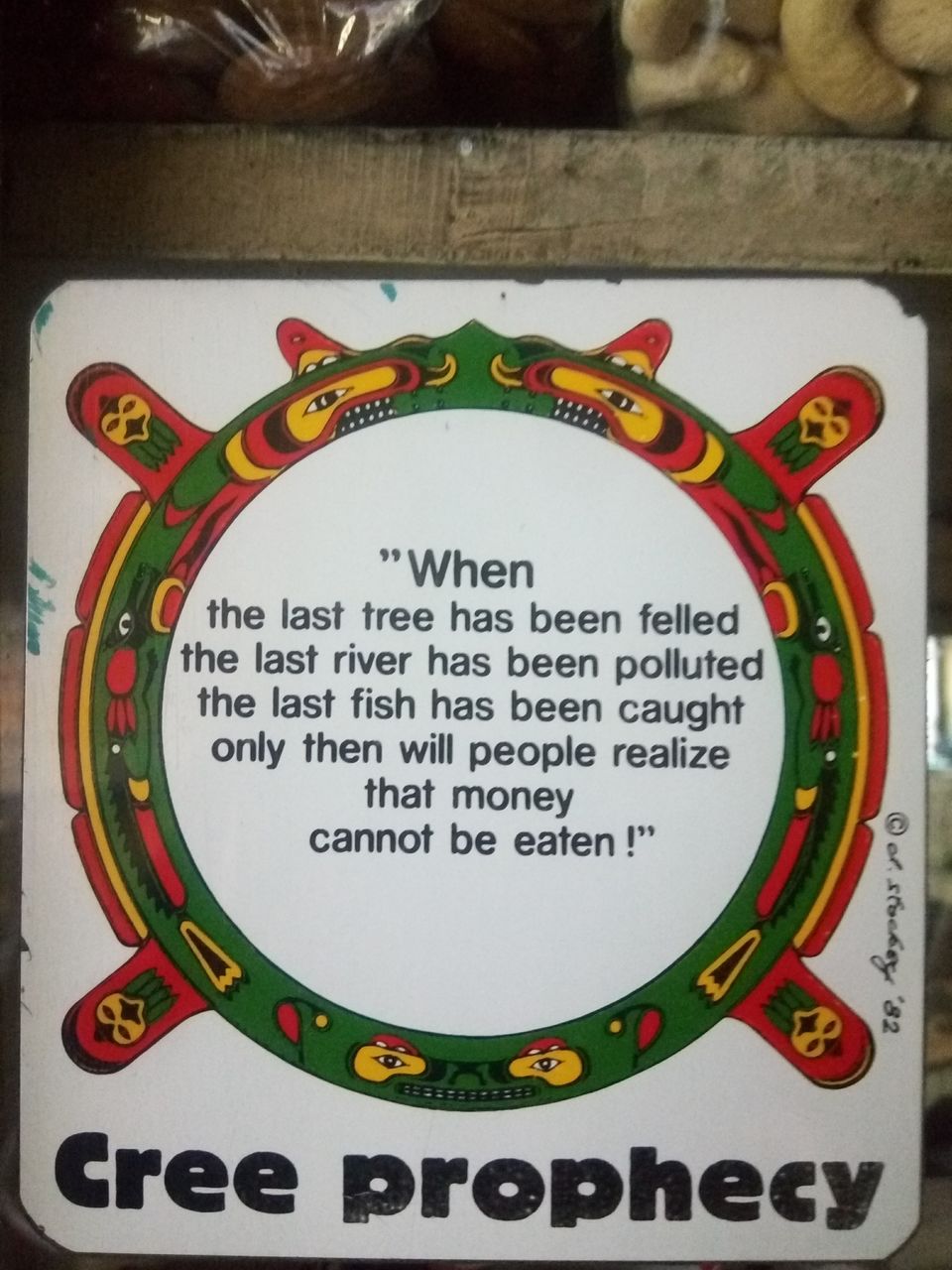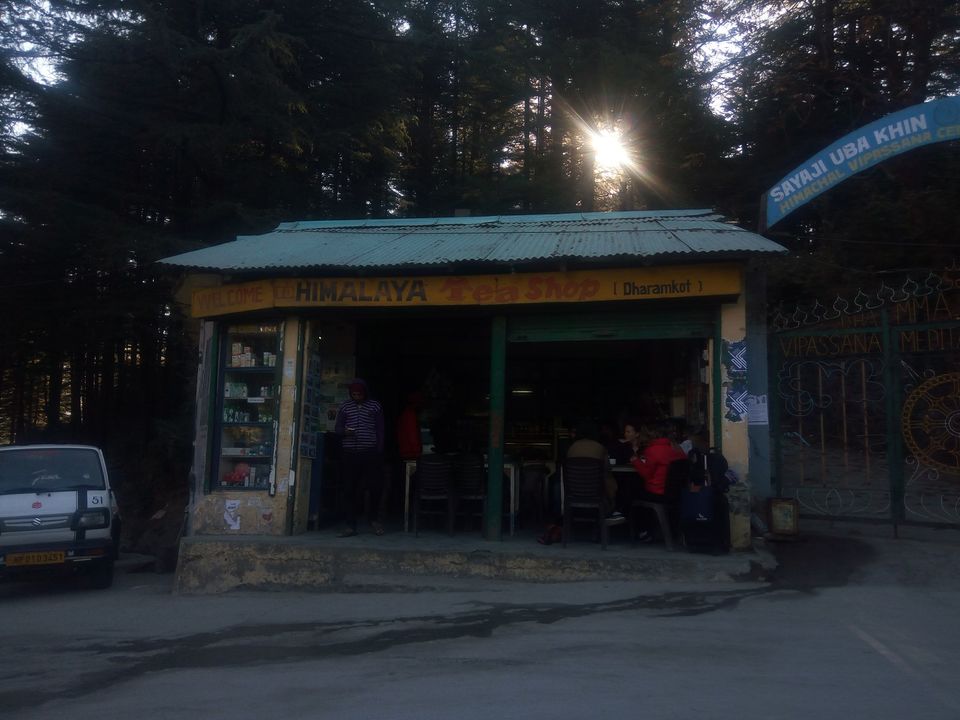 The trek started from Dharamkot, one can take a taxi or Tuktuk(Auto Rickshaw) till Gallu Devi Temple or can walk simply, it is just 4 km away from Dhramkot. I took the taxi moreover Rinku Bhaiya dropped me till Gallu Devi Temple via a very rough village road but the path is amazing, it was so beautiful.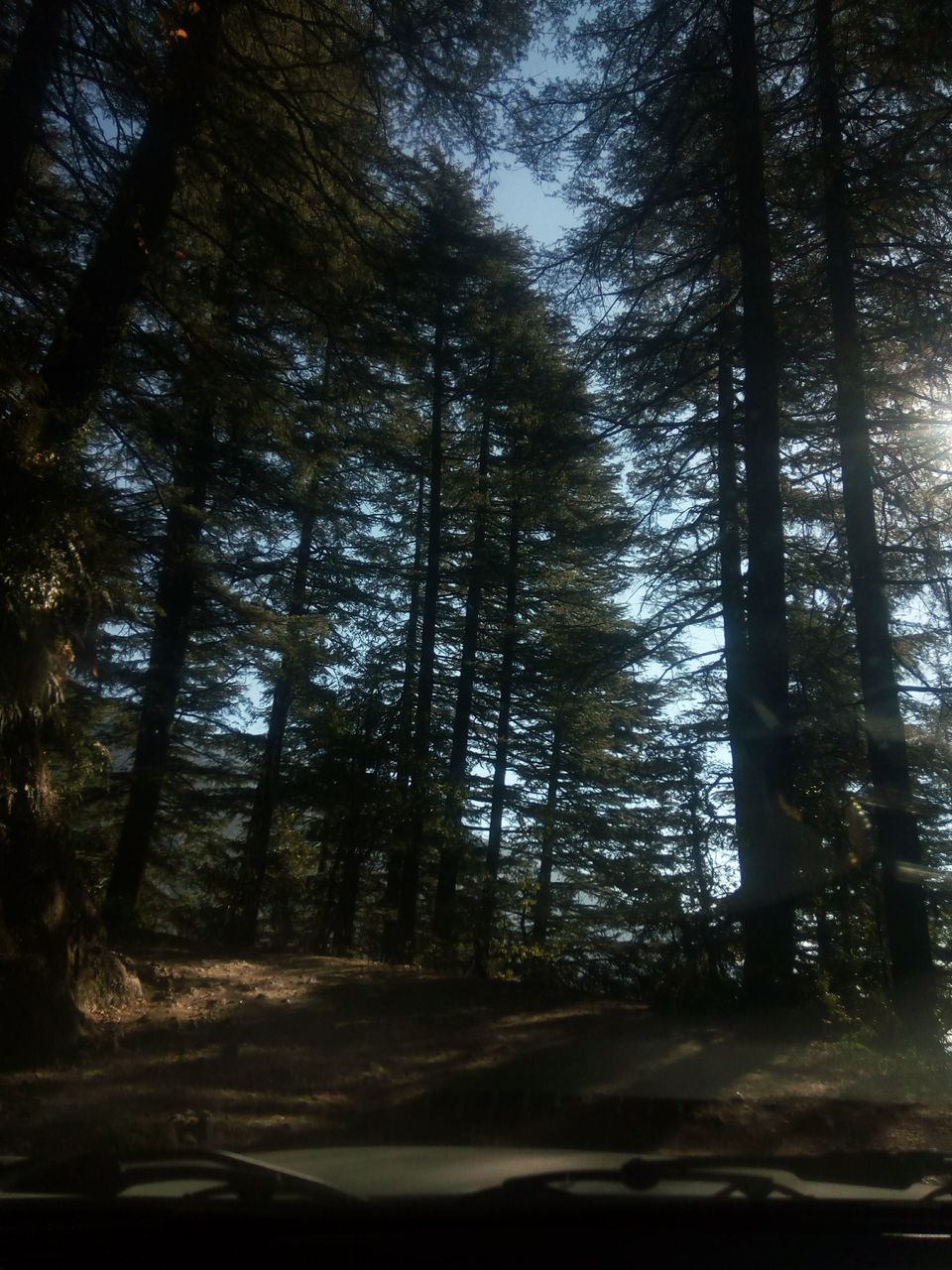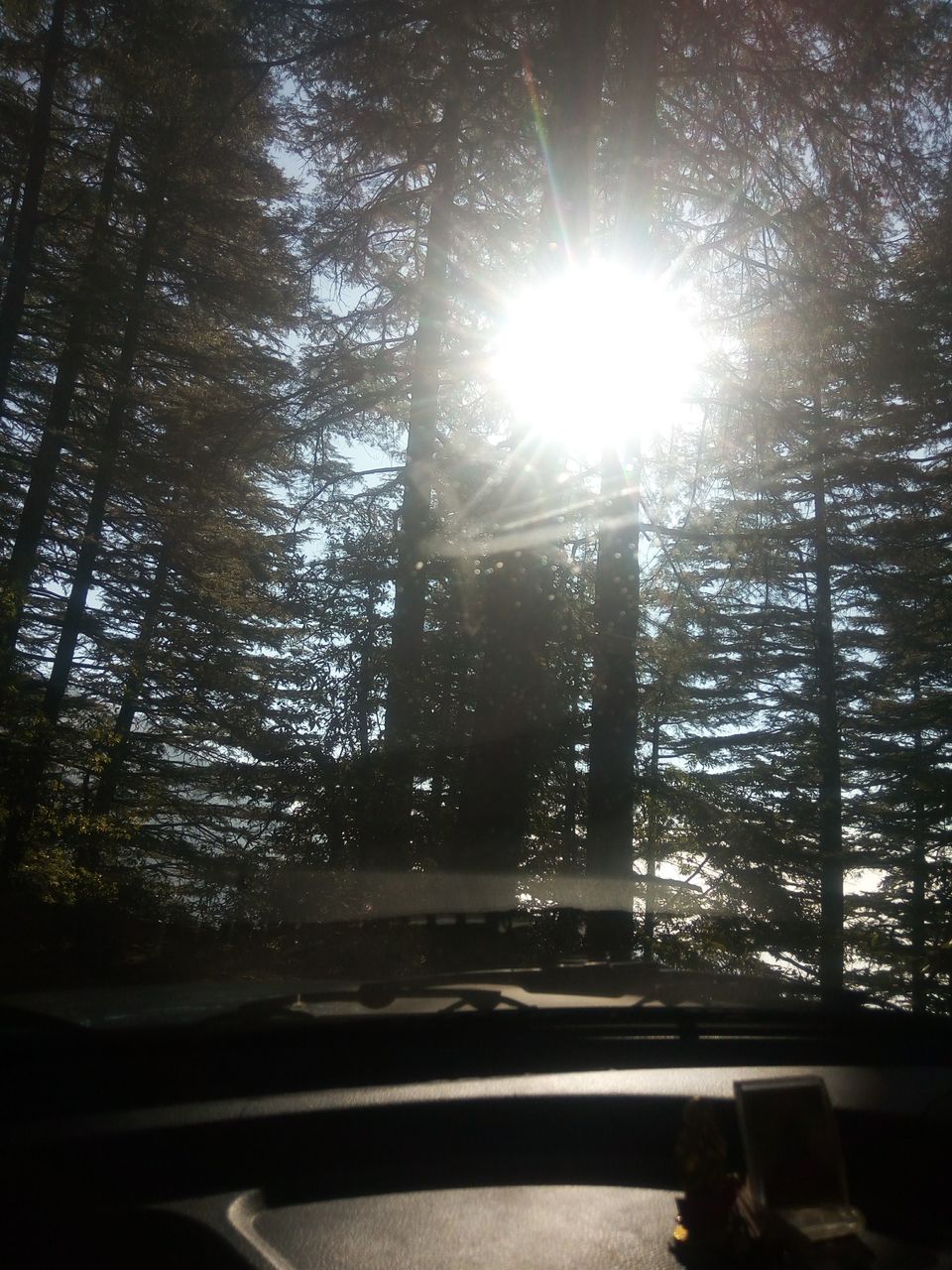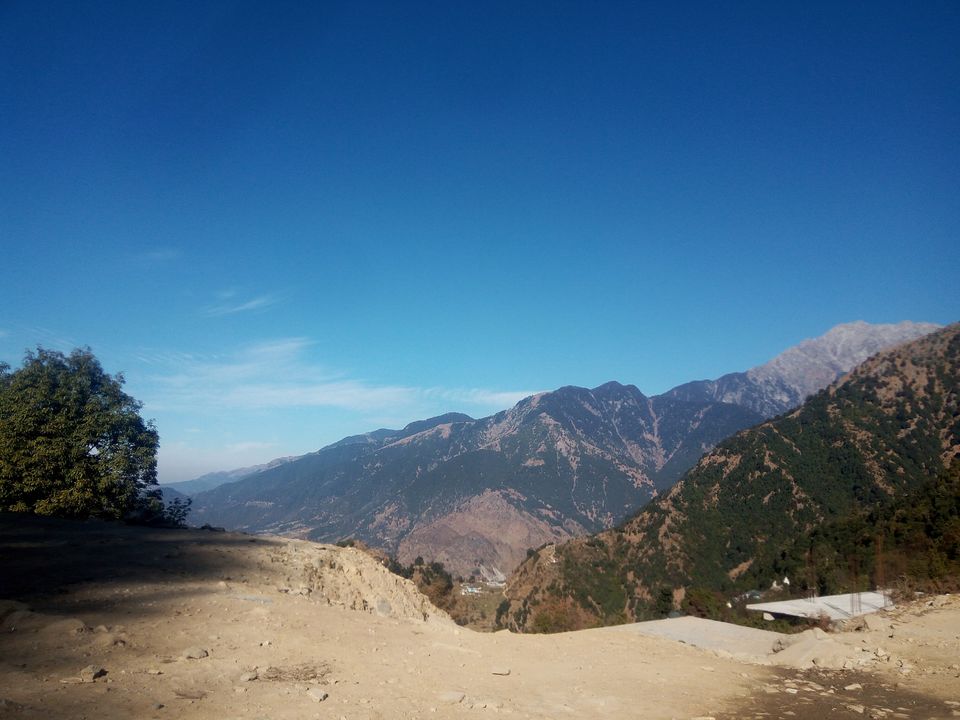 The trek has started. It was my first solo expedition and I wasn't felt for a single minute that I was walking alone on the trail. I am old school plus repel human & related interactions so what's more happiest than being amidst nature all by yourself is.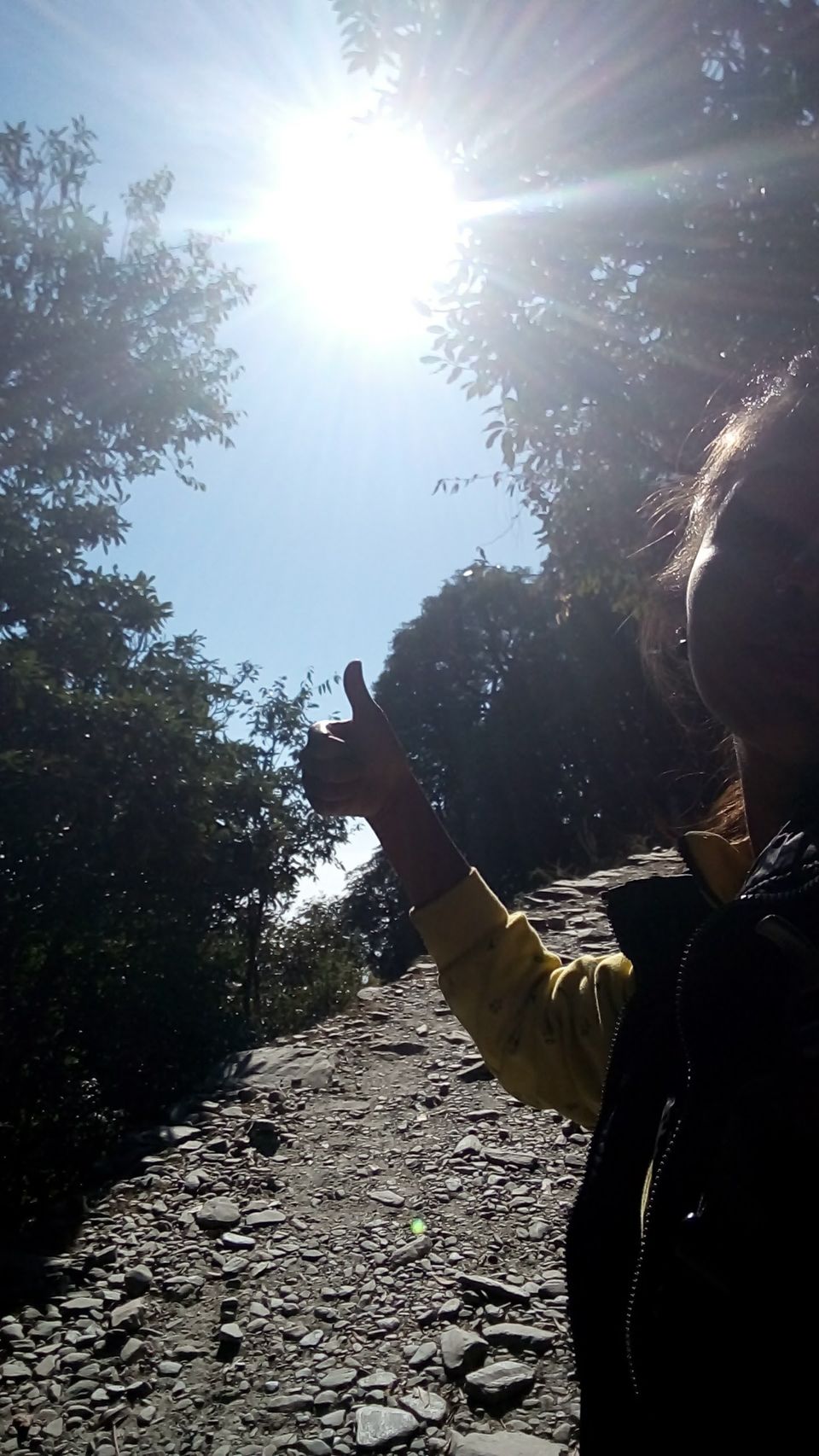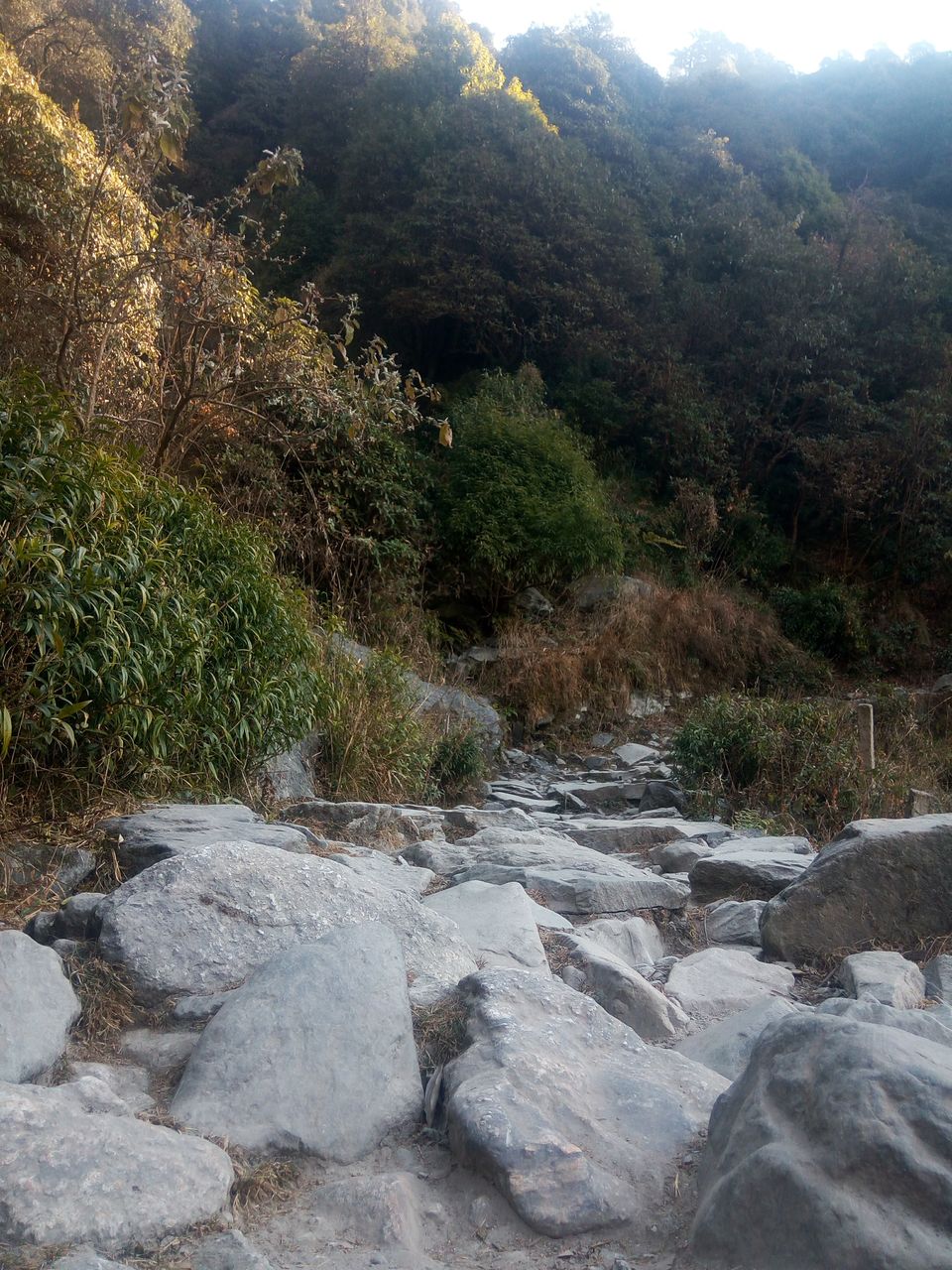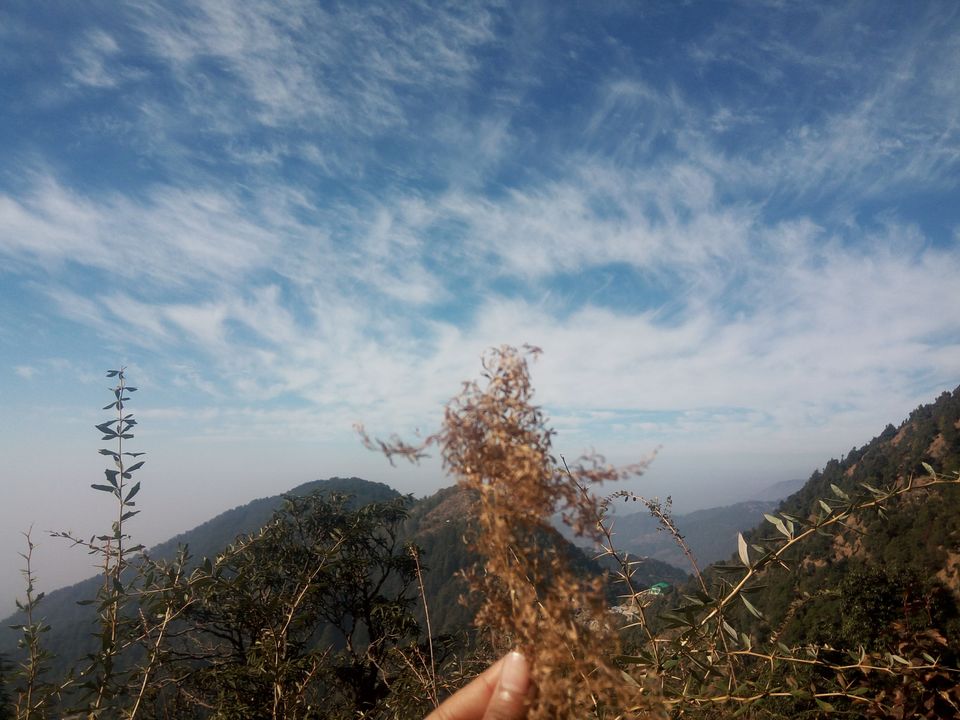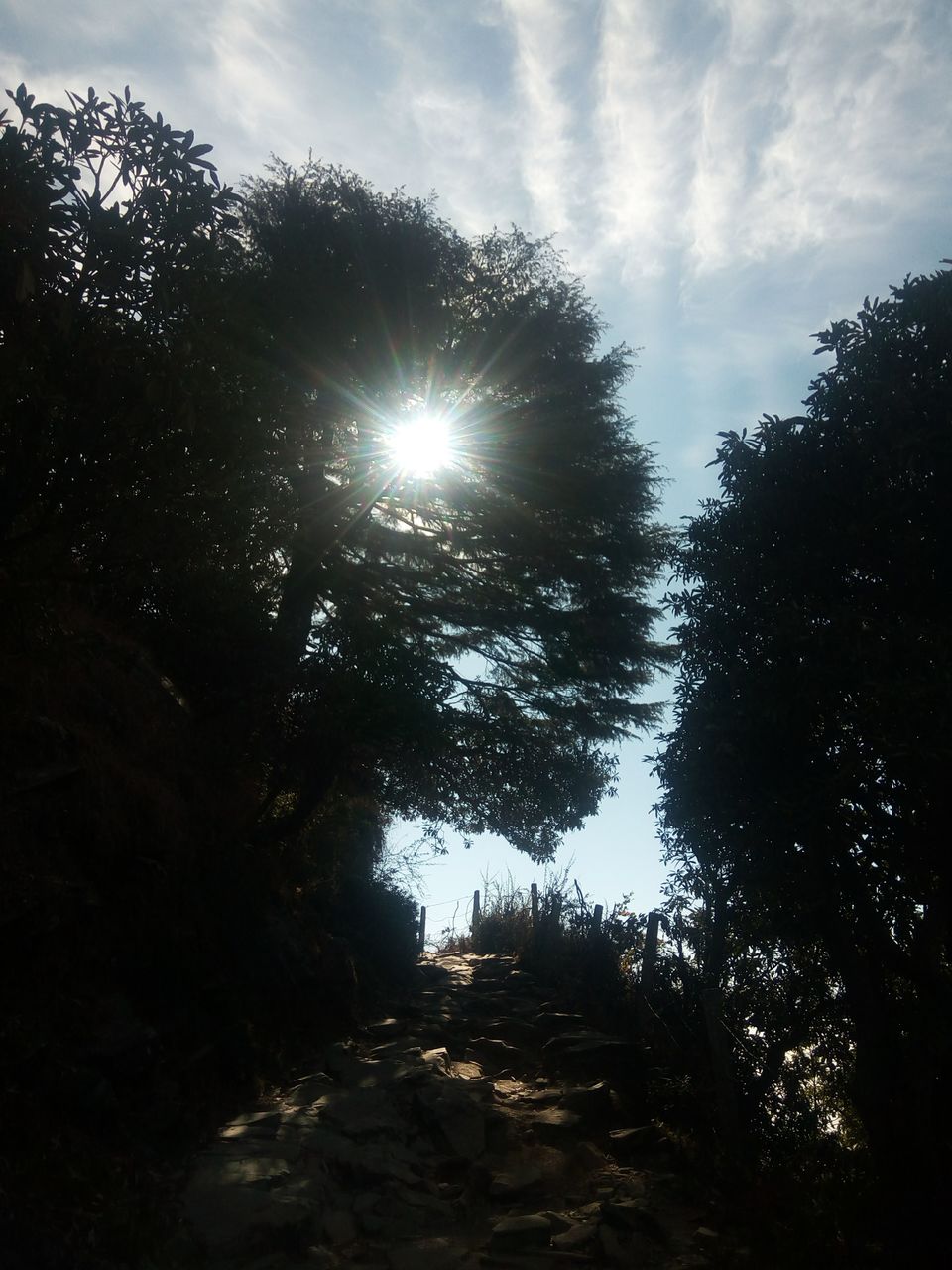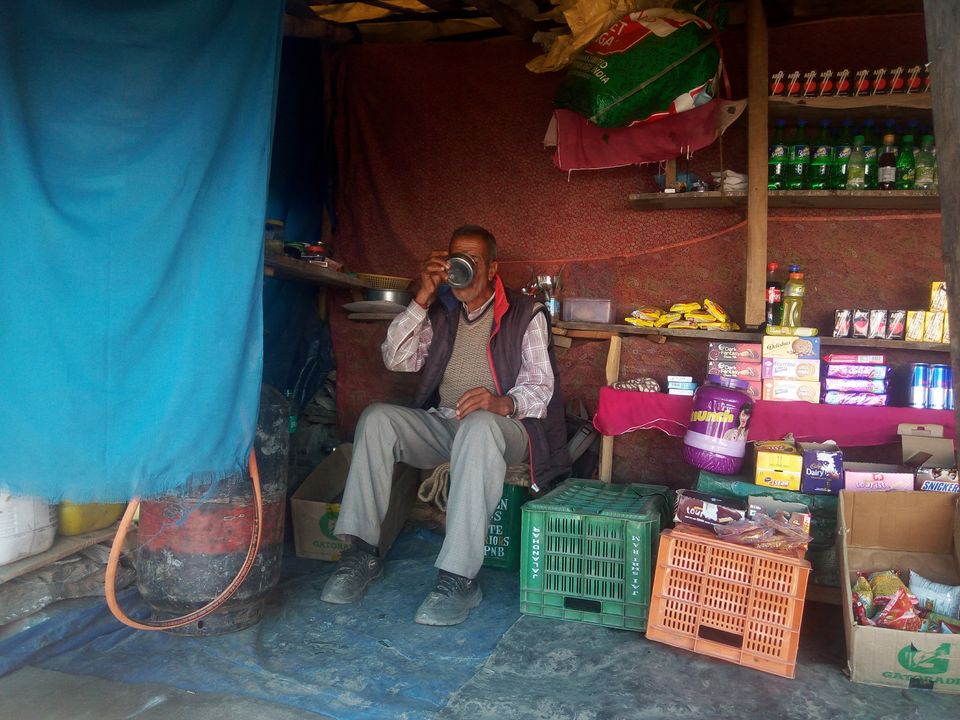 I took this Trek without preparation, yes you cannot imagine I had no trek equipment, no preparations, no guide as I don't like the idea of guided trips. I like it naive. I had no tents, no blankets and it was November.
I was thinking of taking this wild risk of being up there and having the best time of my life by lying under the starts, I didn't think too much and just took this trek in spite of the pros n cons of going on a trek all unprepared, Young n Dumb off course but trust me it was not a risk of life, in fact, it is always a life-changing experience, what we have to do is to take that risk to walk on the road not taken.
I can write a different 300-page article about the Trail and all my experiences all through this trail to Triund but just summing up my words here.
Next stop was also my favorite point in this whole Trek. The Magic View Cafe, it's in the middle of the Trek and from there the trek will be going more steep and hard.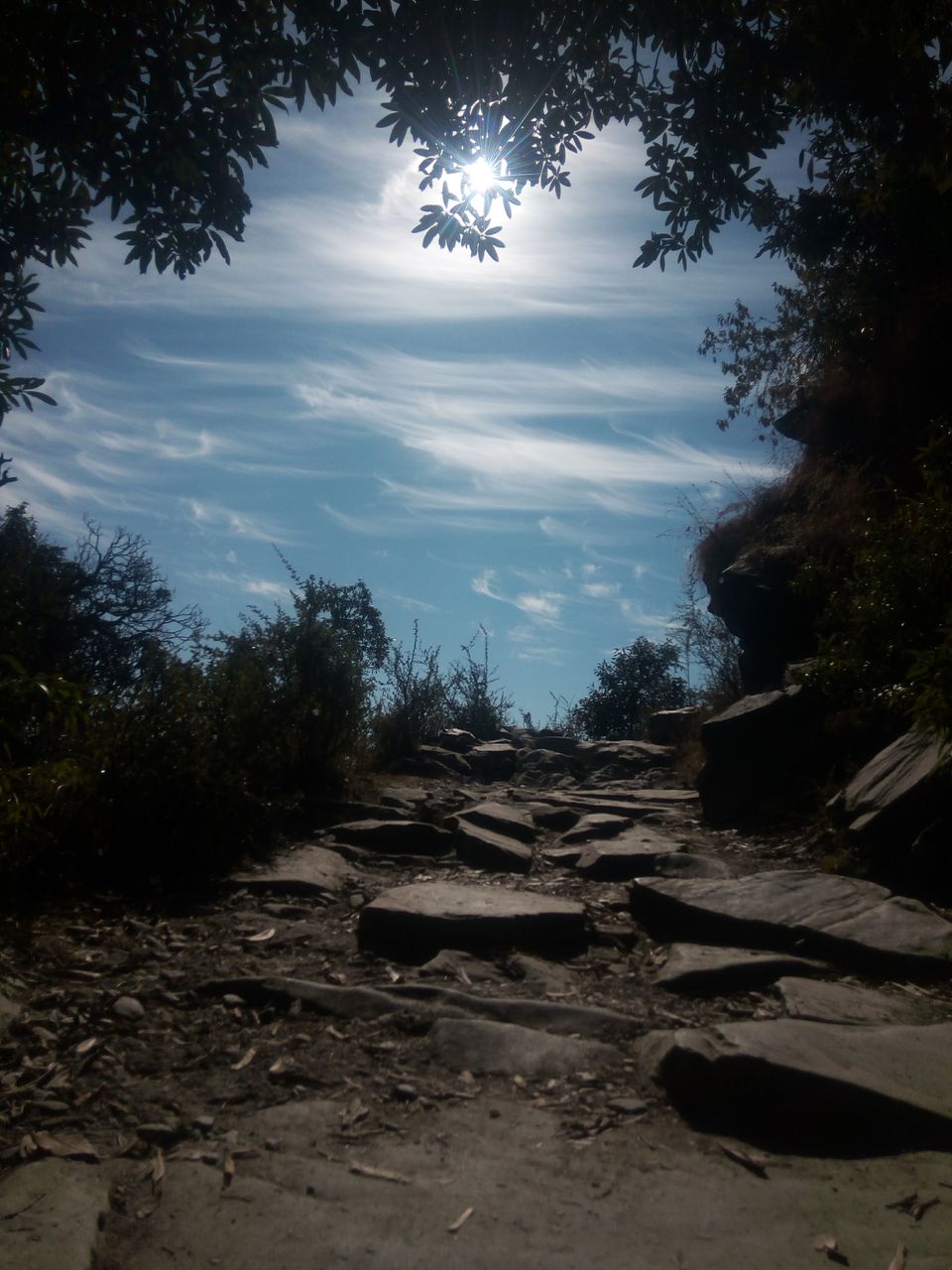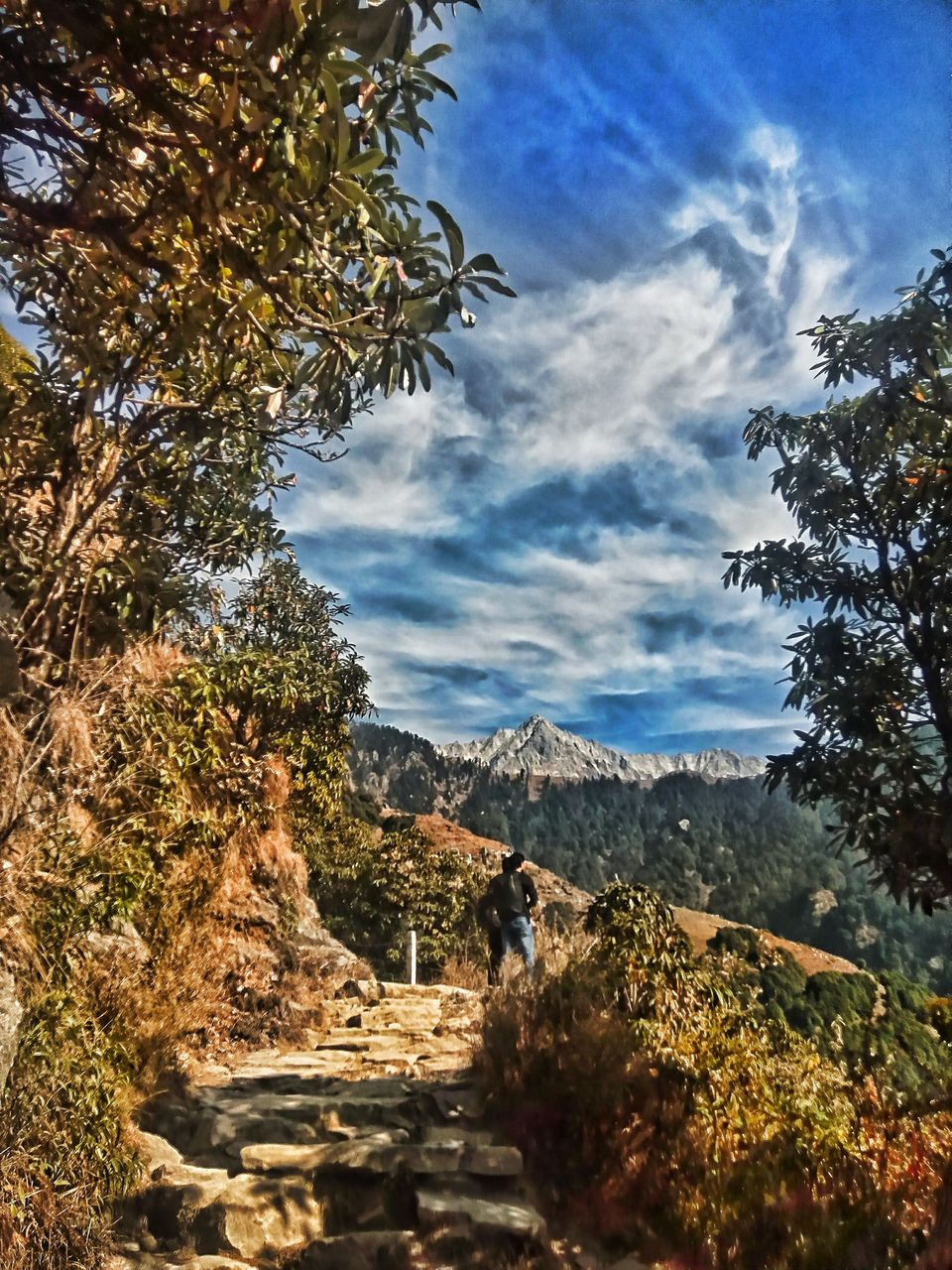 So after a long and tiring trek, I finally made it a few hours before Sunset. As I reached on the top, saw the beautiful White Rock ~ The Dhauladhar Range.
I went up there, just sat down and gazed as far as I can see, beautiful, less crowded as I choose the off-season. Well lemme share you some pictures about the evening I had following an interesting story and my foolishness turned into my beautiful experience of a lifetime.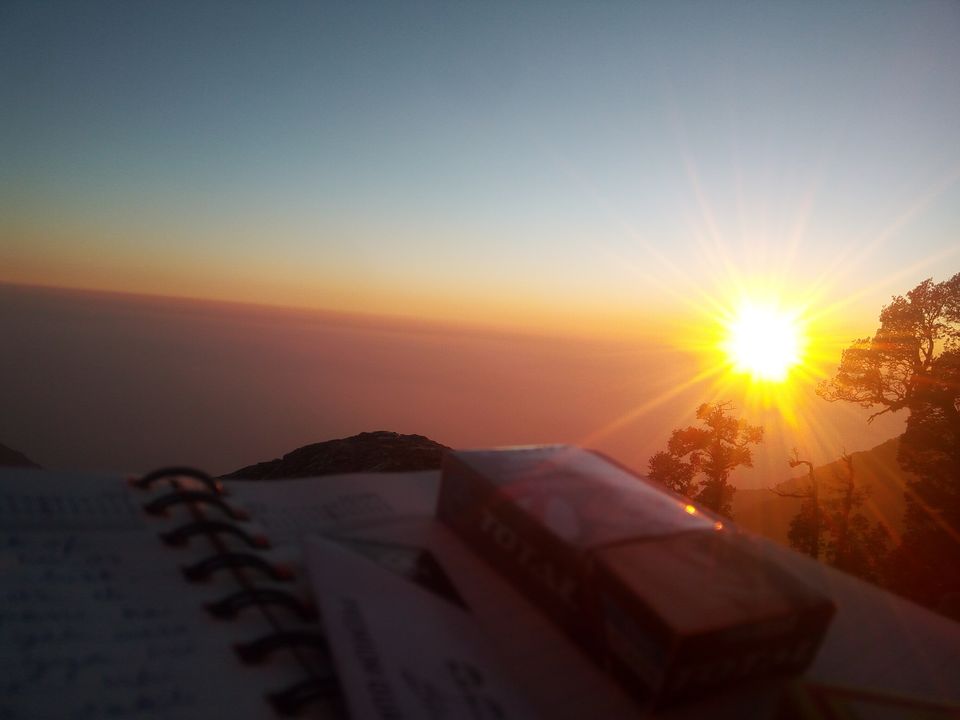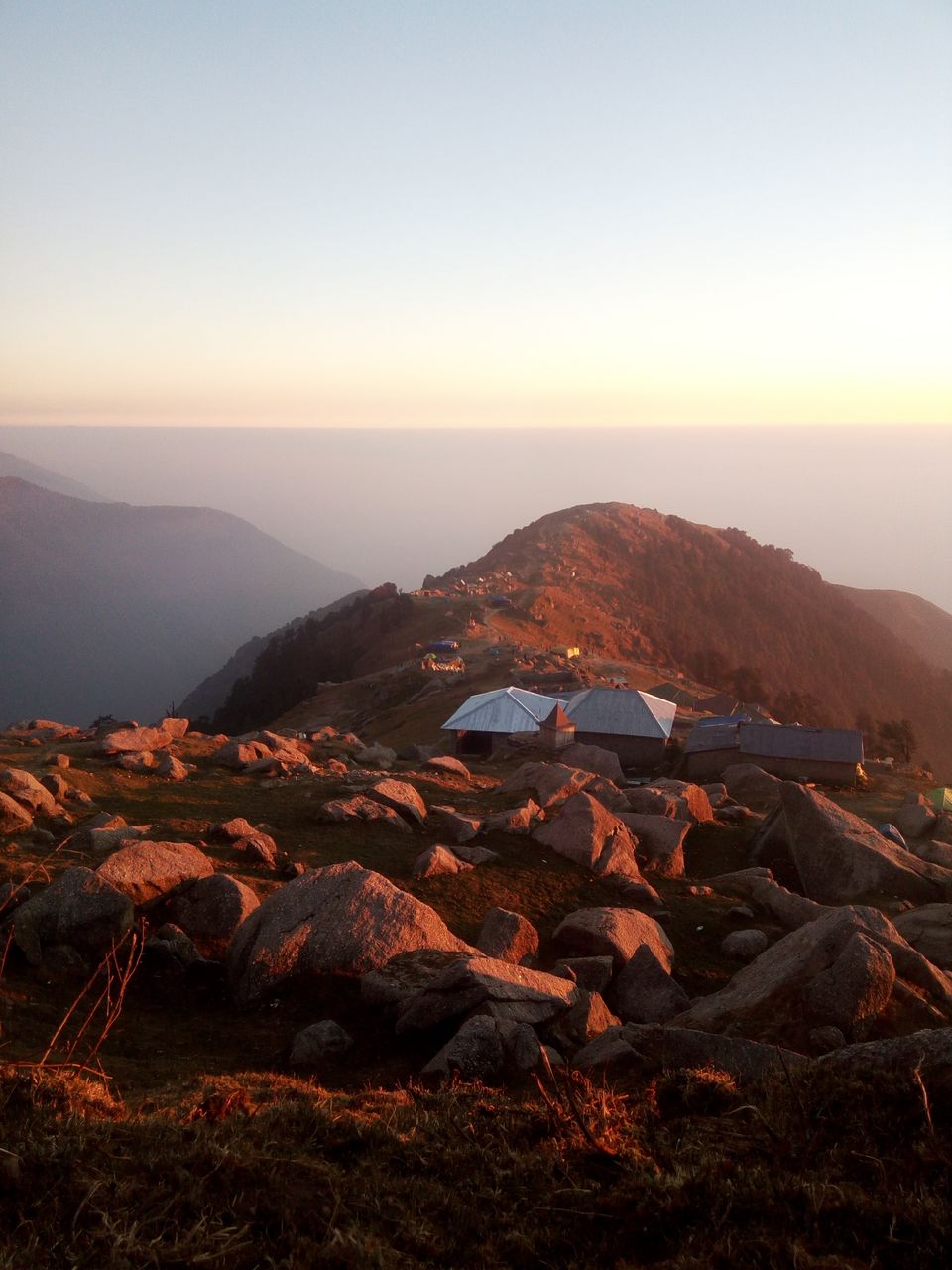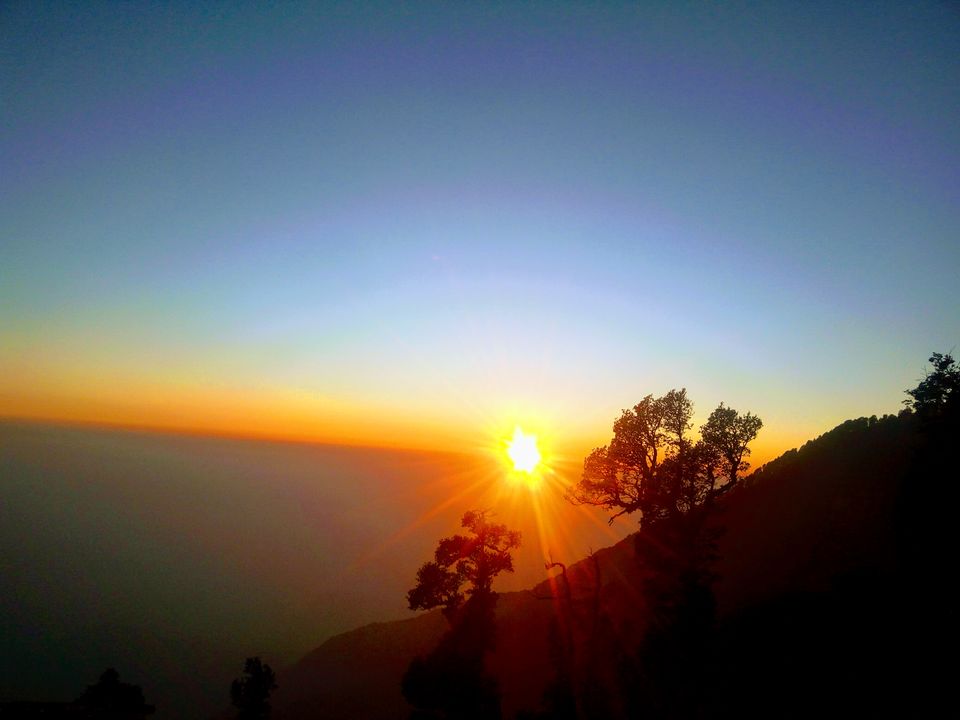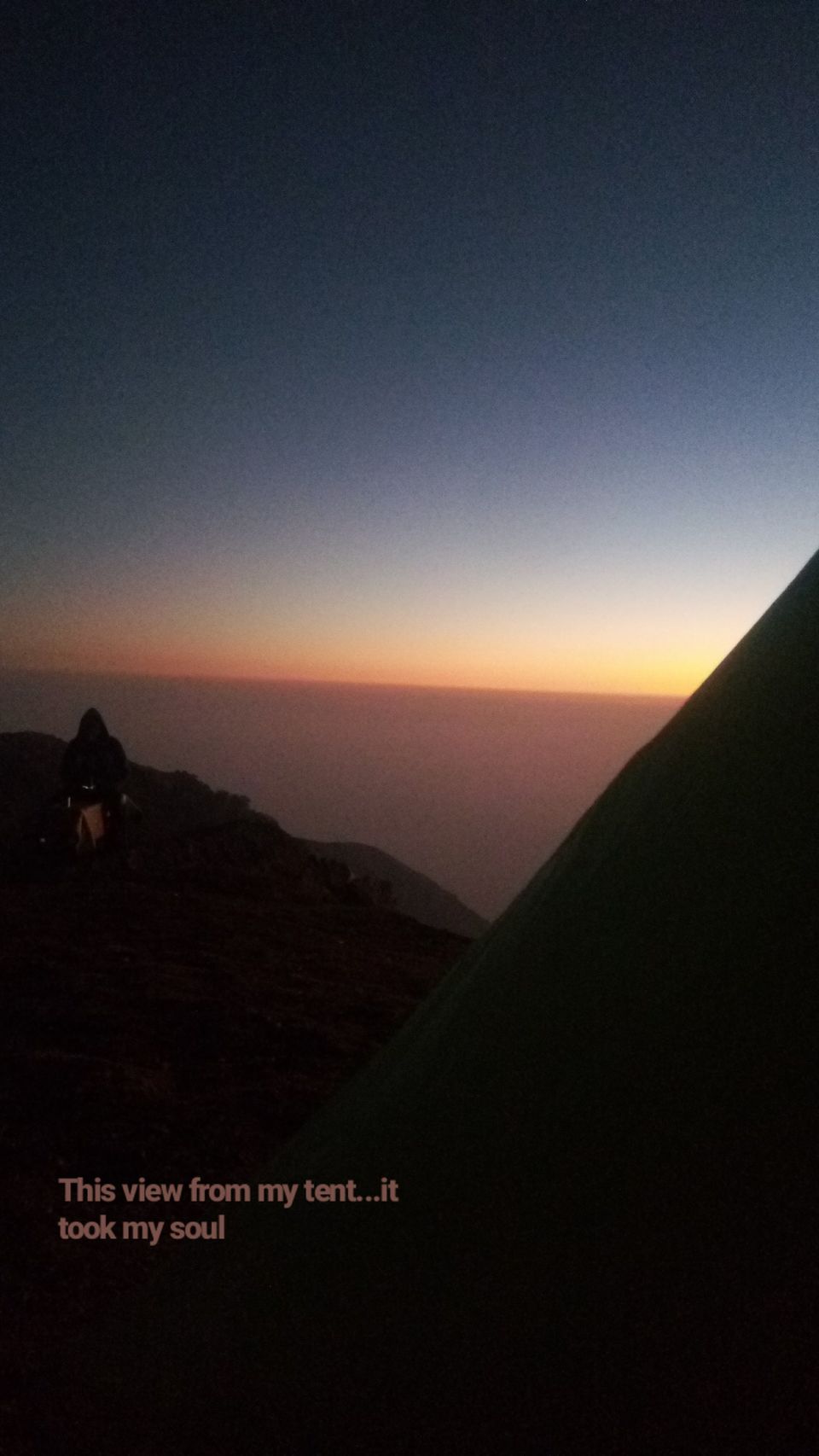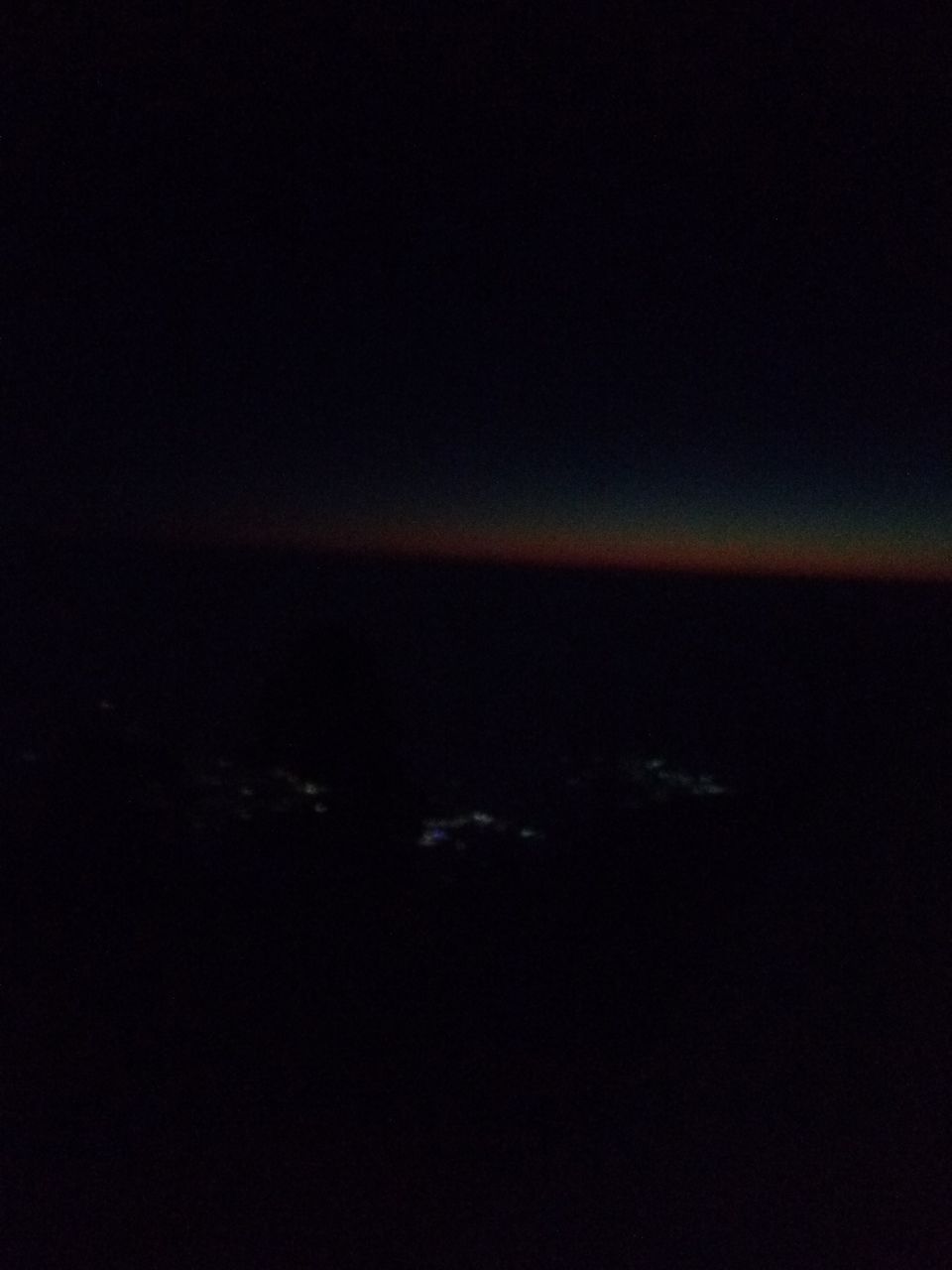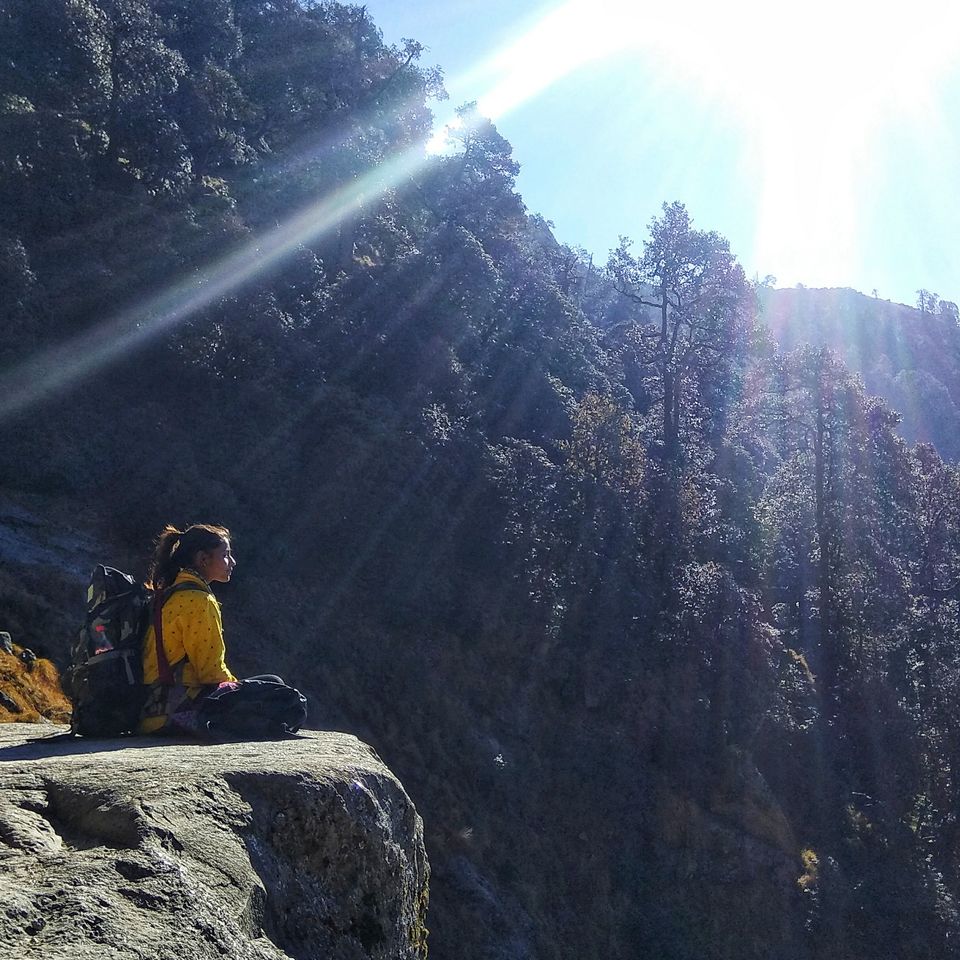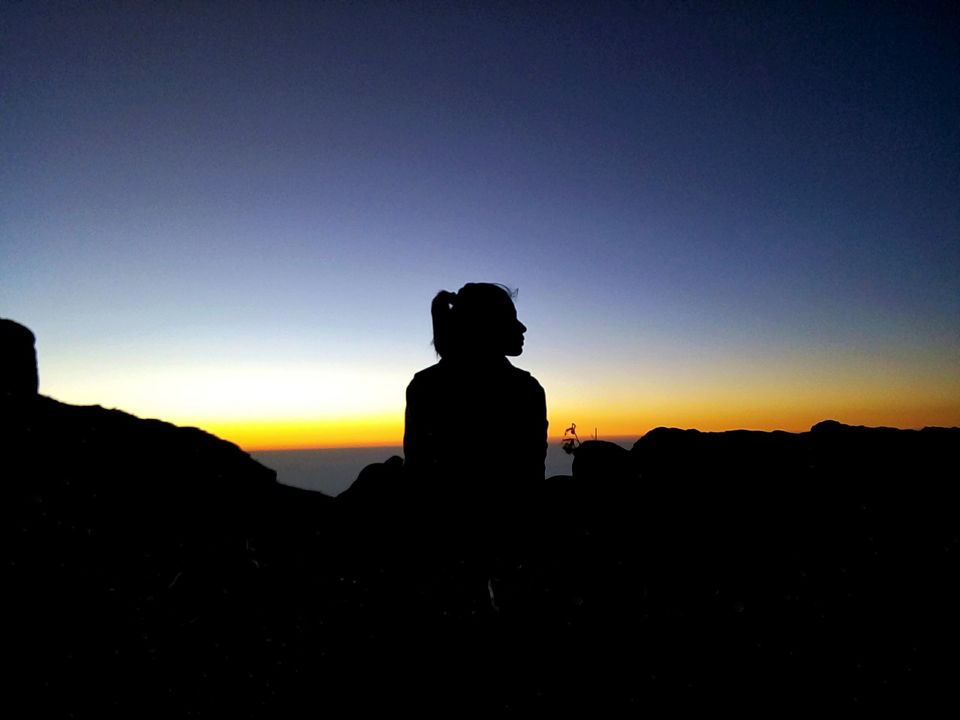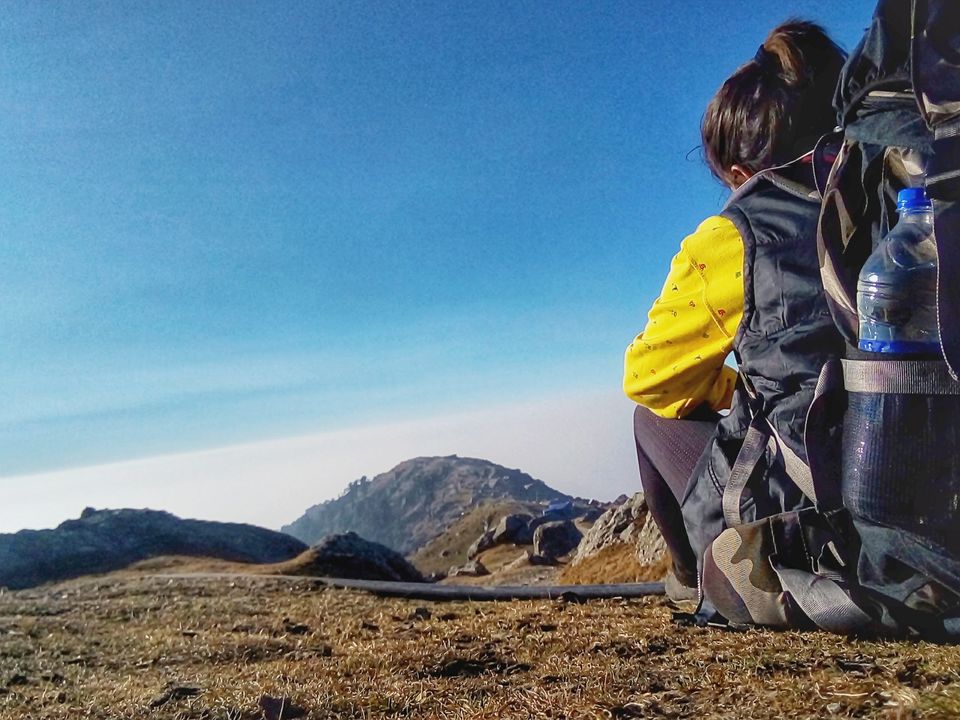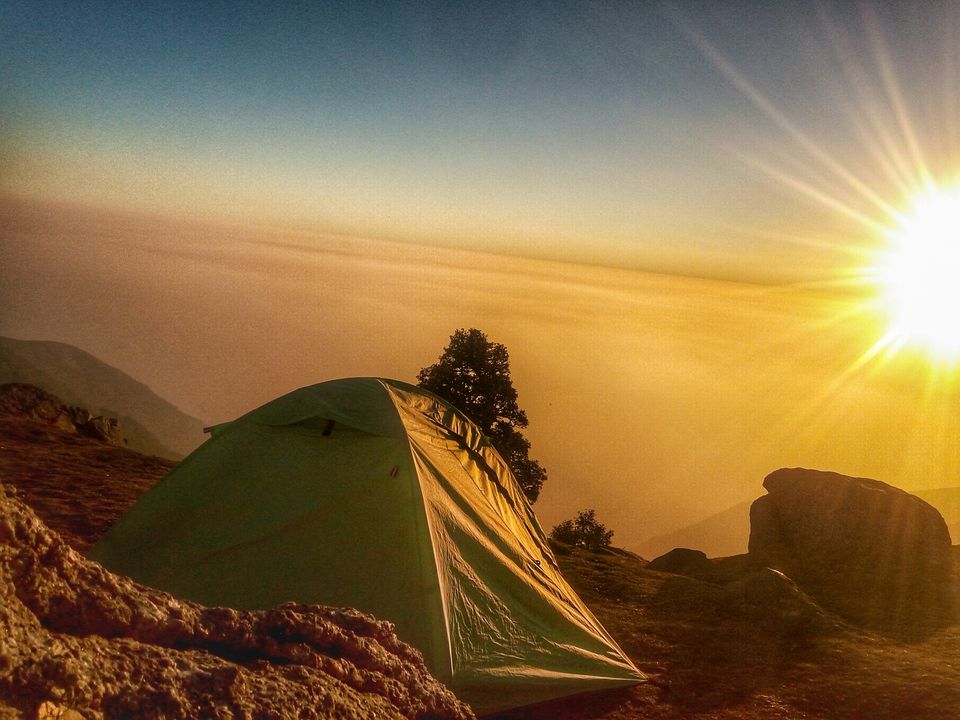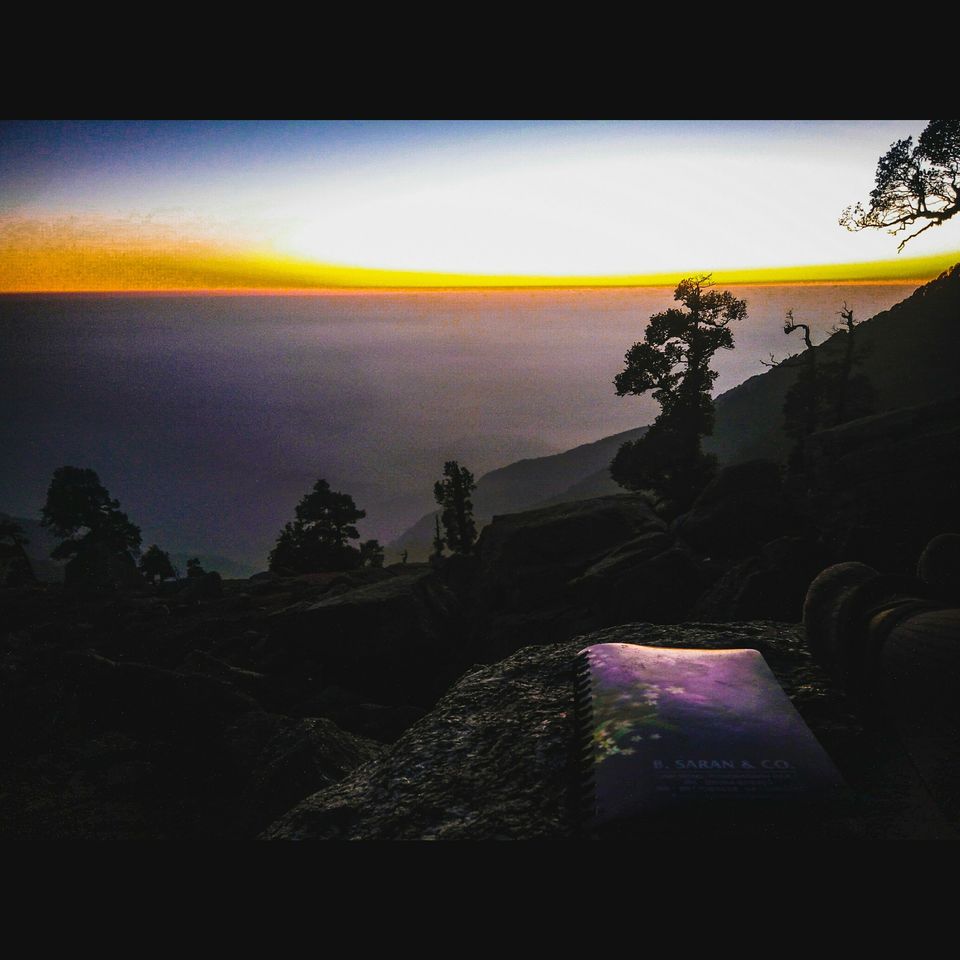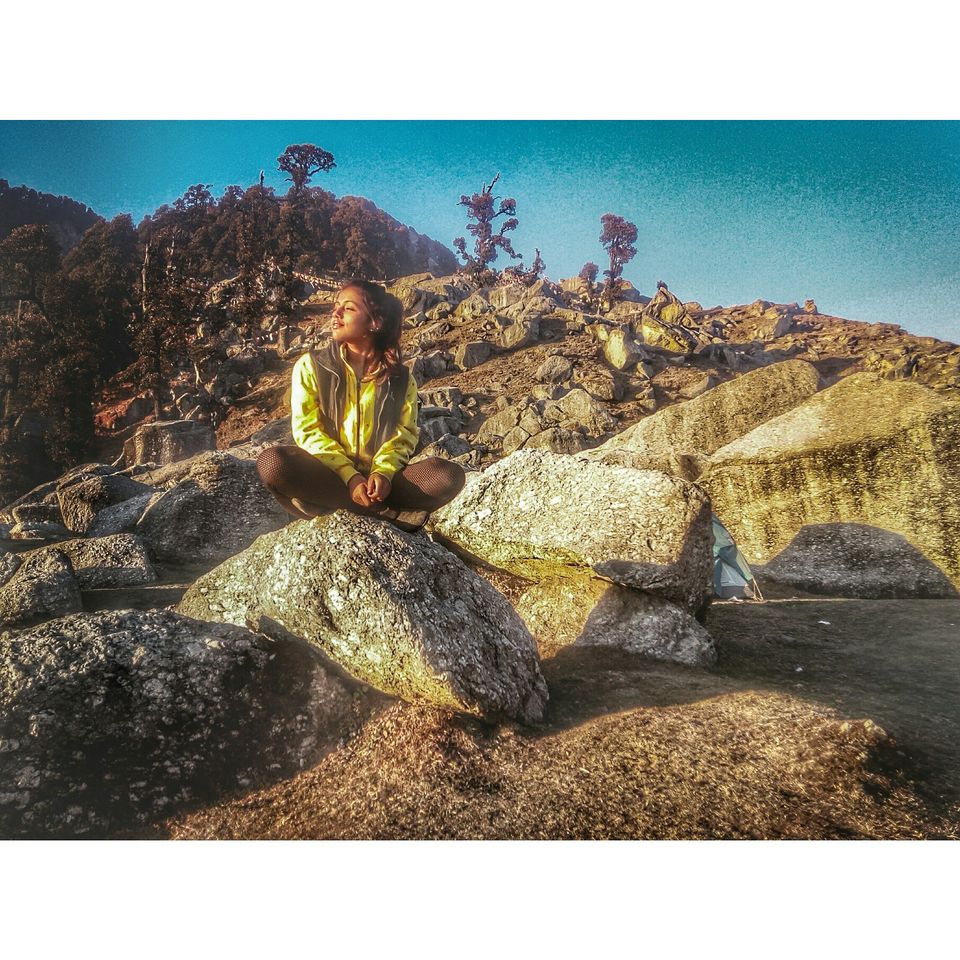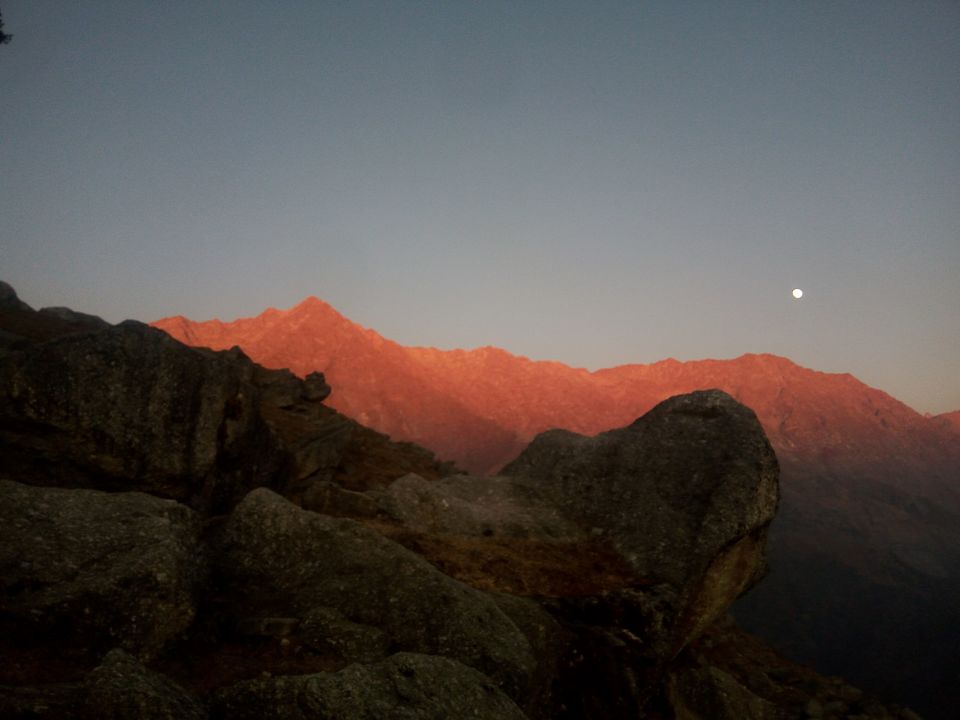 It was more than the pictures, though I haven't had a good camera at that time still I managed to get some good clicks.
I spent a few hours sitting in the top rocks above ground, slippery and cold it was.
The sunset came with a beautiful darkness, and then a tragedy happened as I was not carrying any tent and I was unaware of the fact that the temperature will go down -3 4 degrees. I was fortunate enough to manage a tent up there but yes with no blankets to cover myself so I managed to at least lie-down but as I was shivering with cold and covered with all my clothes I was carrying but still no sleep even after the trek. I thought of Lit a fire with the whiskey I was carrying and that day I understand how low-quality whiskeys we were having since ages(only if you are a middle-class gem!!)
That whiskey worked as water there with wood :/ I poured half the bottle while trying to lit the fire but nothing happened as first the whiskey was bad quality low level one and second cuz of the continuous wind.
It was almost 3am in the morning and I was waiting for the sunrise laying inside my tent and equally angry & happy about my not taking the tent gear decision. It was an experience in itself.
I stood up and hold a grip on my shivering body and stepped out from the Tent, as being a mountain lad itself I know we guys don't go out into the woods at night, Urban Legends you know :D
But I got out, I sat on a rock behind my tent and just moved my head here and there, relaxed and felt the Bliss, the peace around me, realizing all the life stuff and suddenly I looked up!!
My whole world changed in a second, I saw billions of stars twinkling in the dark sky like scattered diamond, I saw The beautiful colored Milky way of the outer spaces gases making a river of colors, amazing and I was shocked that what a fool I am and how in the earth I can miss this beauty. I forgot all the chill that time.
I am star gazer I love the skies, the stars, and its unsolved theories and that moment are been waiting for me to happen just because I can't sleep and just because I have decided to not take a full tent gear with me. This is done by Universe itself because if I fell asleep that day I would have missed this moment.
The universe does it always in the right time & to the right person. I am the luckiest and can't explain how I felt at that time. Totally speechless!! Thank You, Universe, for aligning this.
Then as soon as I saw a slightest bright light coming from behind the mountains, I walked down in the meadows of Triund Hill and I stood by the bonfire for some heat, I was freezing that time.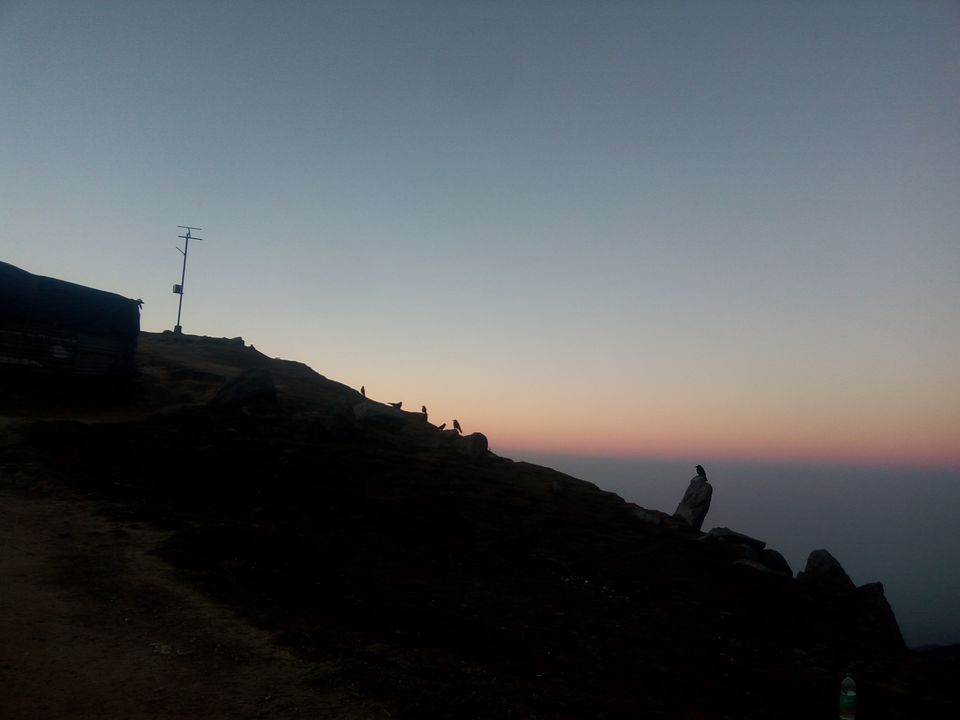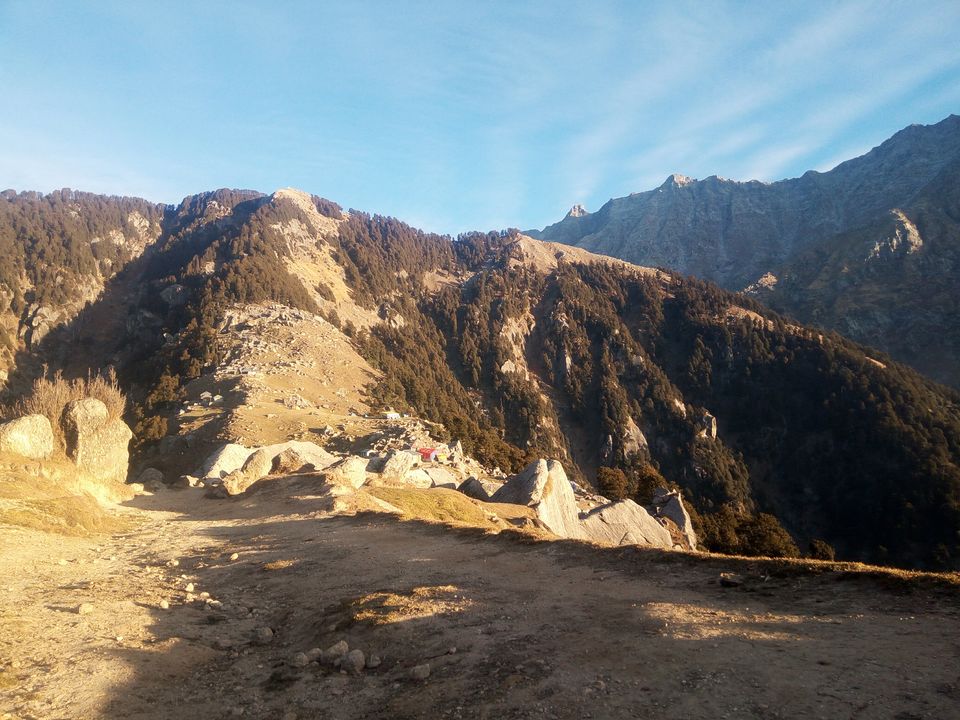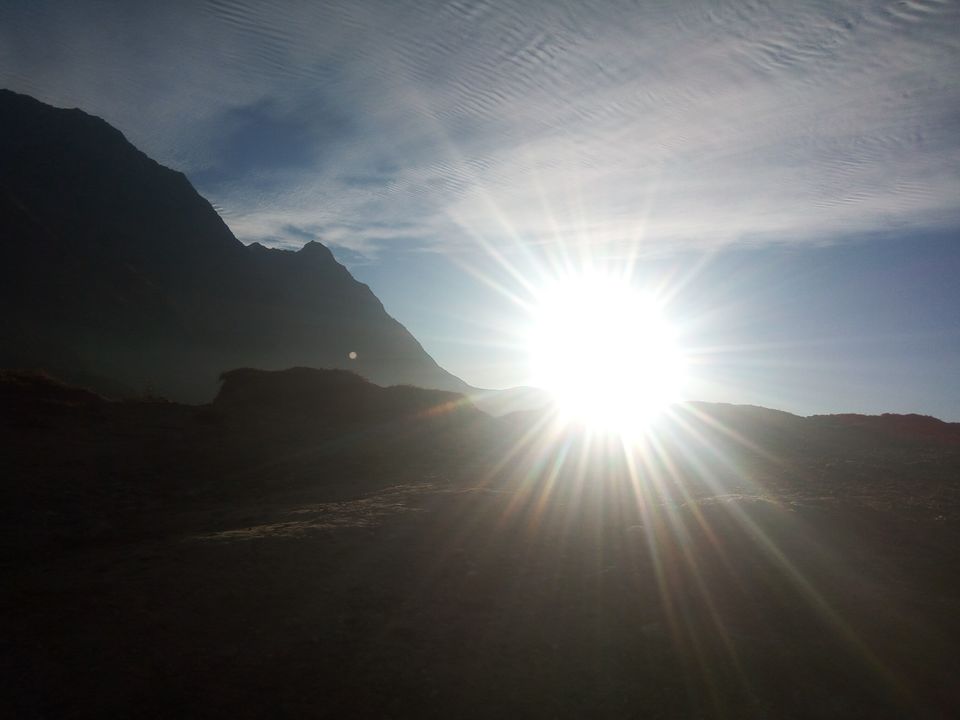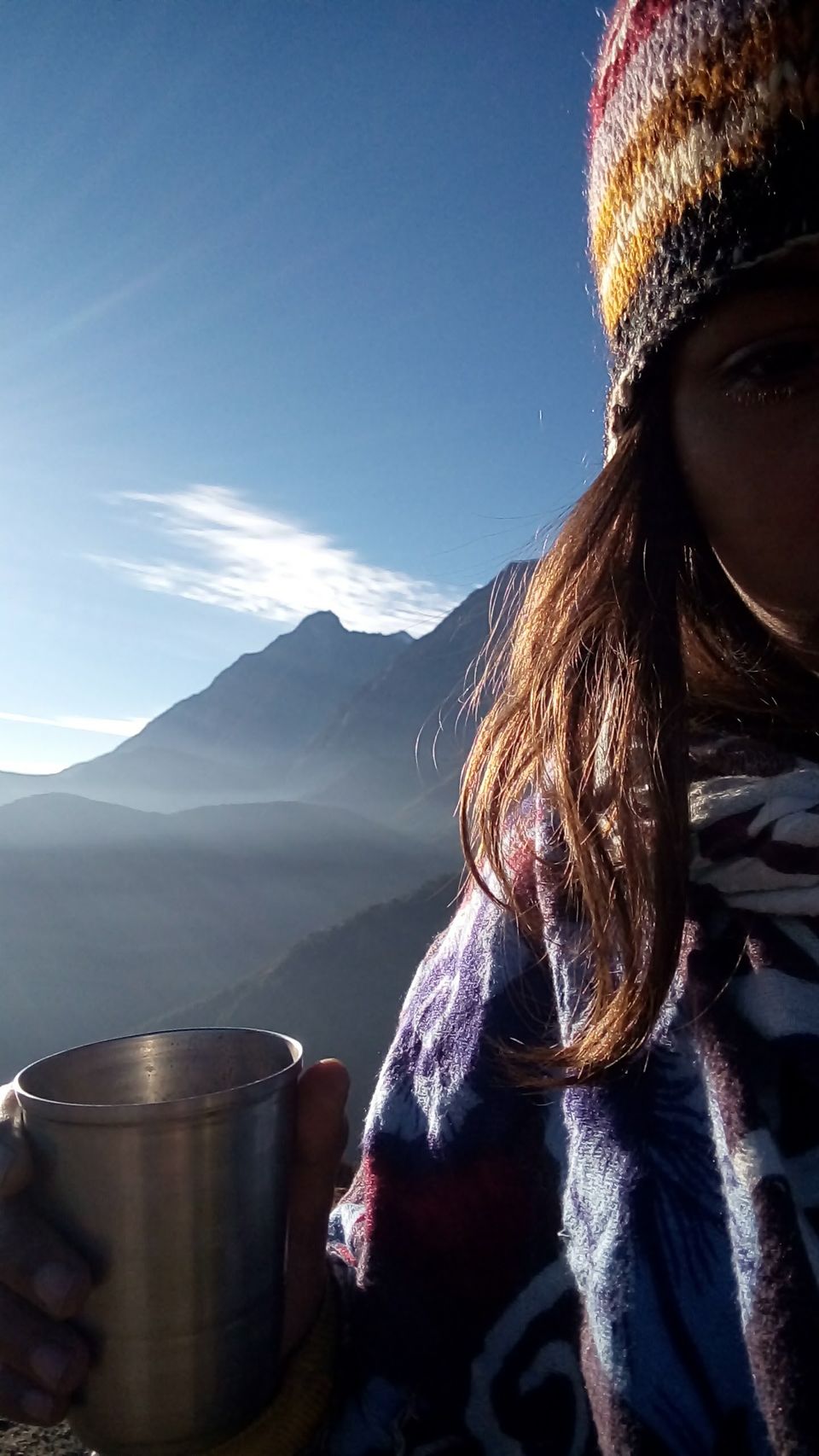 The best thing from that morning was "Hot steaming Chai"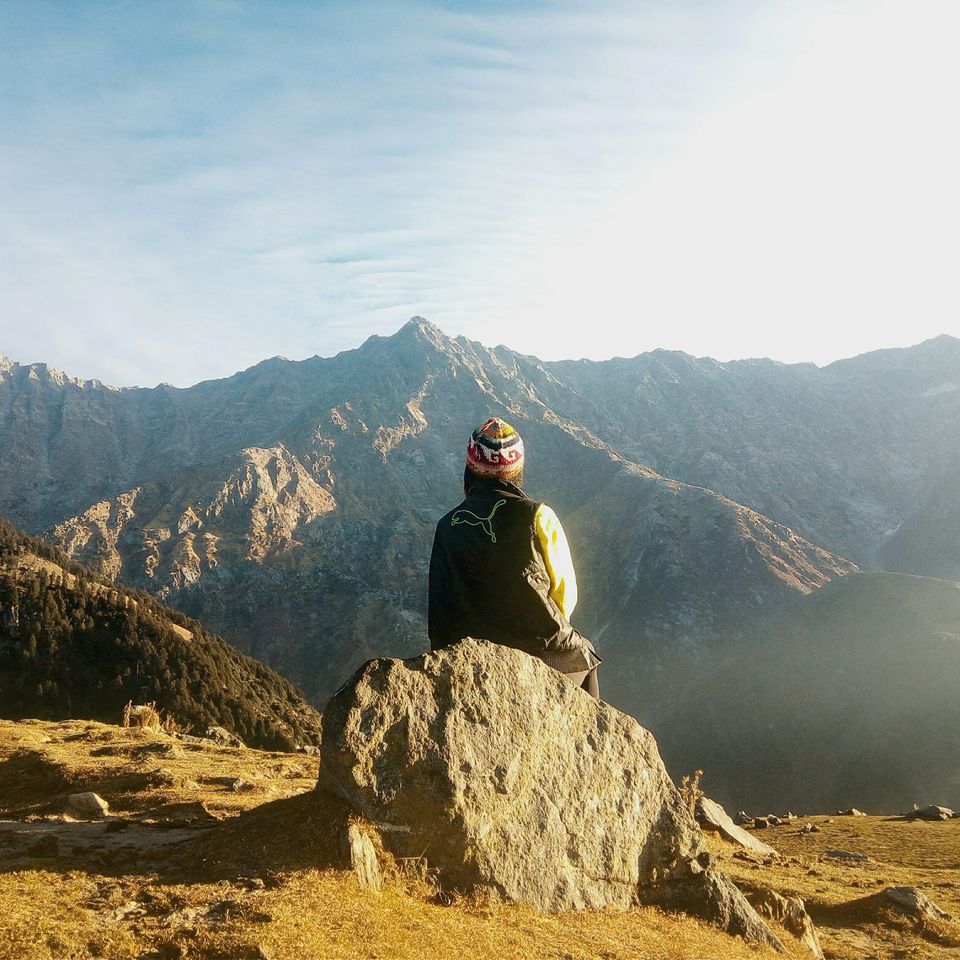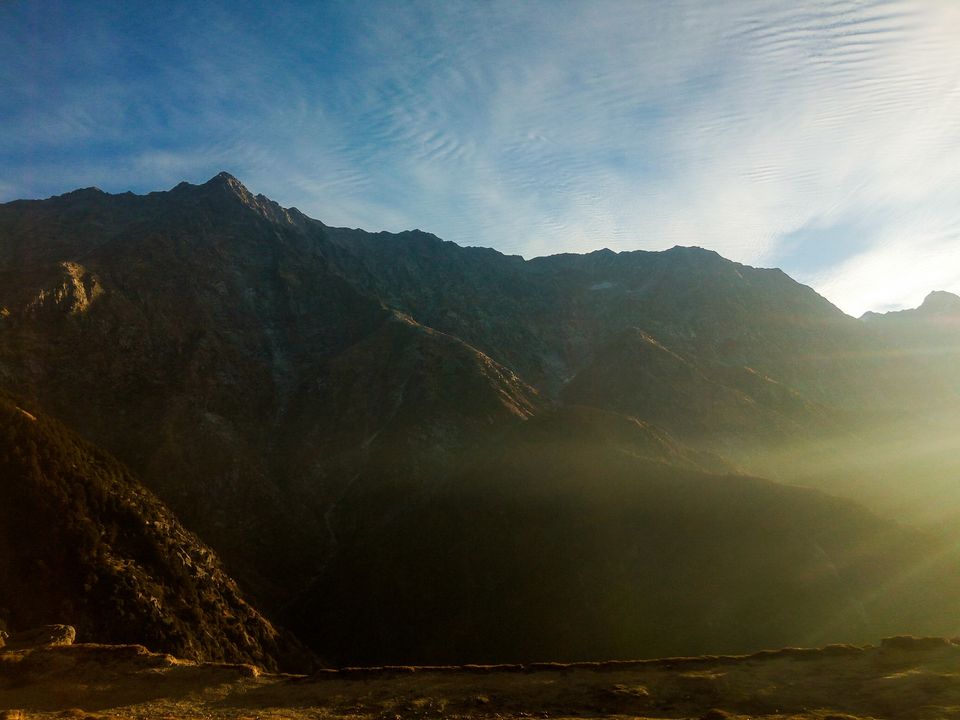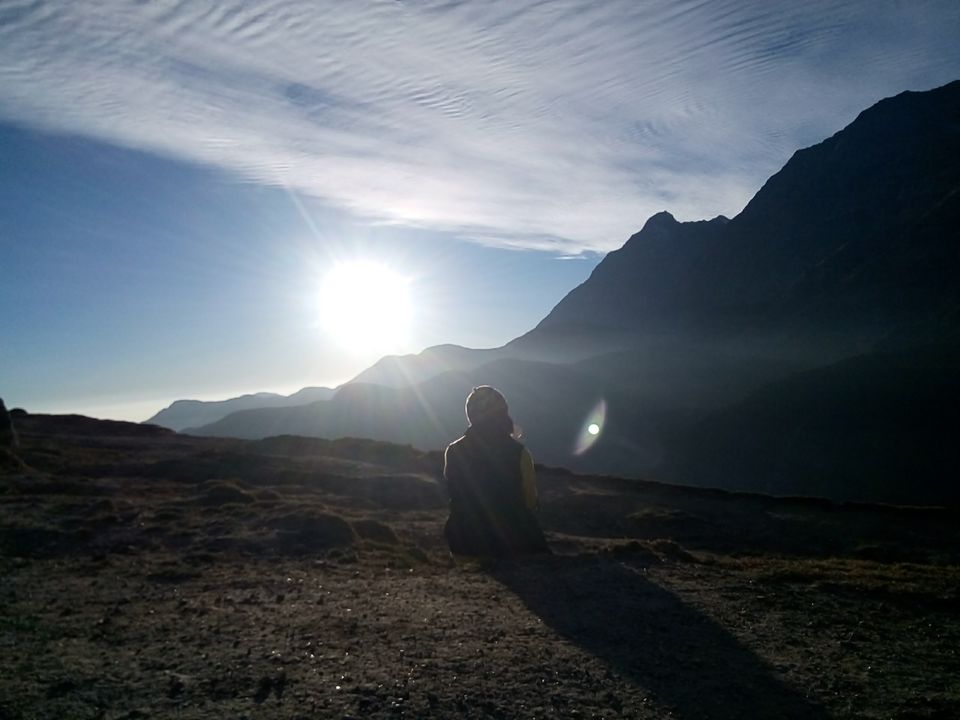 I walked to the end of the trail with my Chai to explore more, I sat on a rock and the moment came when tears of joy rolled down from my eyes because the view was so satisfying, the sunrise from this height was so different. I always cry whenever the moment came with such immense tranquility and peace and witnessing such beauty of nature is a privilege for me always, I adore the nature and it itself is the supreme power which runs Earth and all the beings of earth.
I can climb any mountains, any heights just for this blissful view, refueling my soul!!
On my way back to the town, I found a crazy short path till McLeod Ganj from Gallu Devi temple, and that shortcut was the hidden pathway to heaven because jungle I have seen till date. I was at my natural high and everything was highlighted even the spider's web :D was sparkling like a diamond, Okay, Not a hypothetical situation but few can understand how High works :) moreover when you are amidst this beauty.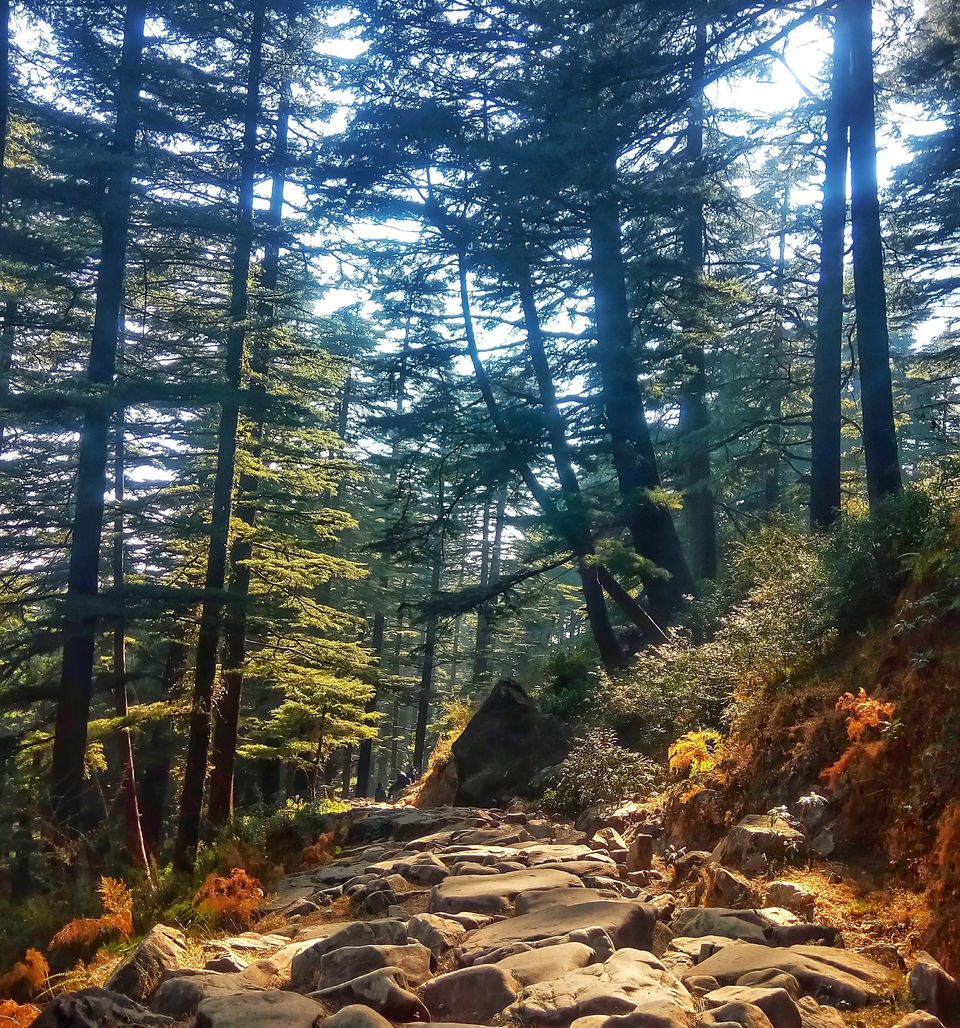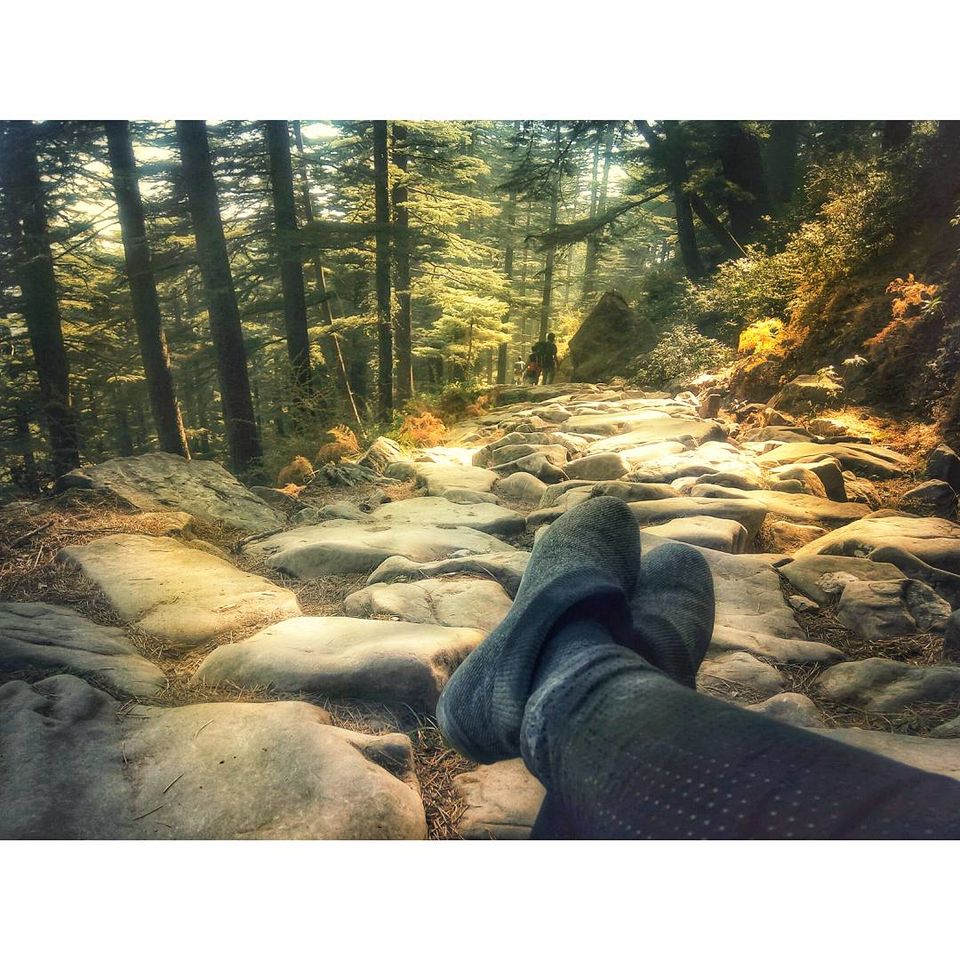 For this successful Solo Trip as this was my first solo rip and i was scared yes, of course, it is normal, thanks to so many people I met in n around my trip, some were helping and some were not you know how it works, not everyone has the same mindset as yours but whomever I met I felt happy. Himachal is very blessed place in term of people and nature both.
This is the thing I have learned from giving myself some major change and a lot of time that nobody will ever make you happy at this level than the love we do to our self, the time we give us to rebirth the soul, the spiritual essence which was there from the beginning but just got buried some inches down beneath Stress, Hatred, Frustration, Mental traumas and the fear of living the life we wanted and the risks and consequences related to it.
if you are doing what you love then even a 9 to 5 job will become your happy place unless and until it is not draining you. It isn't an ideal life I know to work for someone else while having all this talent by yourself but it teaches us discipline and I love what I do, maybe a little less than what I do apart from 9 to 5 routine.
I took this solo expedition to learn, and I did learn a lot, Solitude and loneliness are two different things. Learn the difference as soon as possible otherwise, you will be this lost and confused all your life.
It was my first and the happiest journey of my life with myself all alone happily and I will continue to find more happiness.
Well, I have achieved what I wanted, it is time to go back to the real life till the next expedition.
P.S: Thanks To the rocks, stones, and few strangers for being my tripods to click some of the pictures with me in them, yes, of course, the timer too as I did not have had a tripod that time but then I realized the importance of Tripod of course. :D
Thanks!!