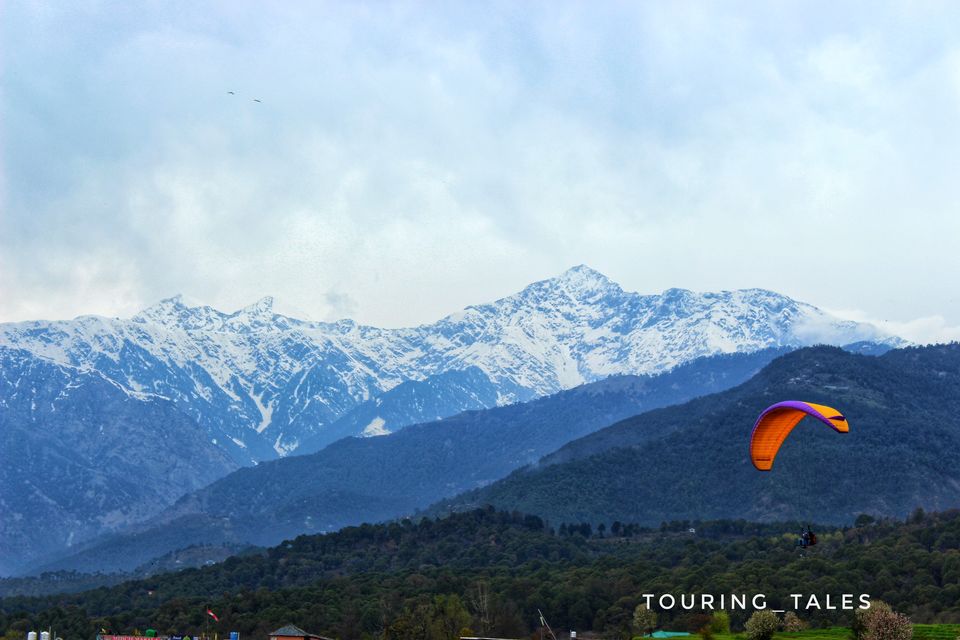 It was mid of March when I and my two friends were ready for an adventurous tour of Bir Billing and Macleod Ganj. All we had in our mind was to hike up at Triund and enjoy the leisure vacation for all four days. So as we left from Delhi out amazing holiday was officially on.
It was around 8 in the morning we reached Dharamshala and we had no idea how to reach Bir Billing. Calling it one of the longest journeys won't be wrong because soon we were advised to board a bus for Palampur and from there we could easily get a ride till Bir.
After a long hassle, as we set our foot on the most picturesque region of Himachal Pradesh, all I could think about was to spend half of my life there. So green and so refreshing, Bir is definitely the ideal place to settle down. There were tea fields, the blooms and so many colours to capture.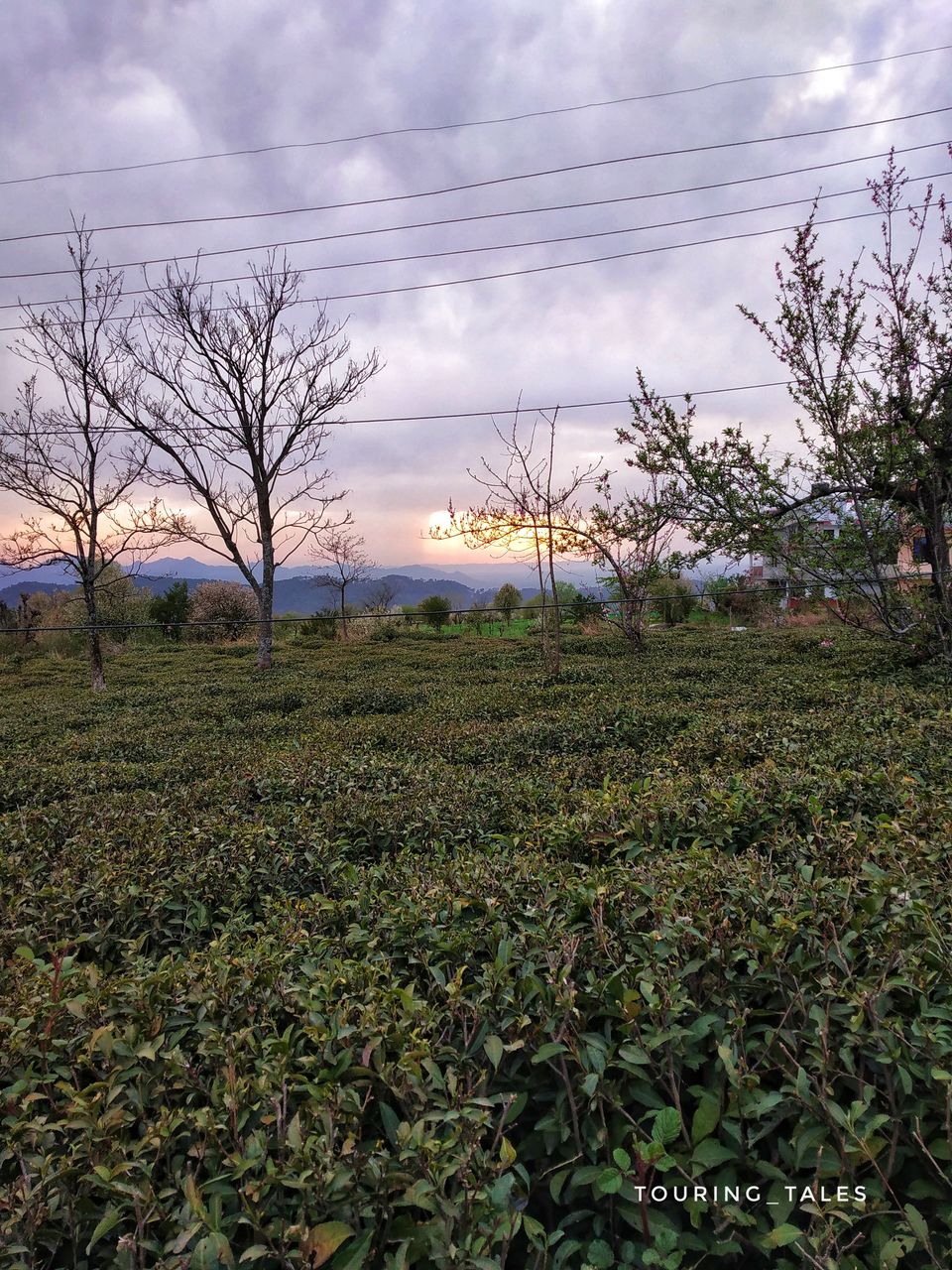 We reached out hotel, checked-in and we had the entire afternoon to roam around, eat and enjoy. It was then when I was informed that Bir-Billing is the highest paragliding site in India. A part of me was dying to fly high in the open sky, above the green fields, but a part of me was afraid as I am "Acrophobic".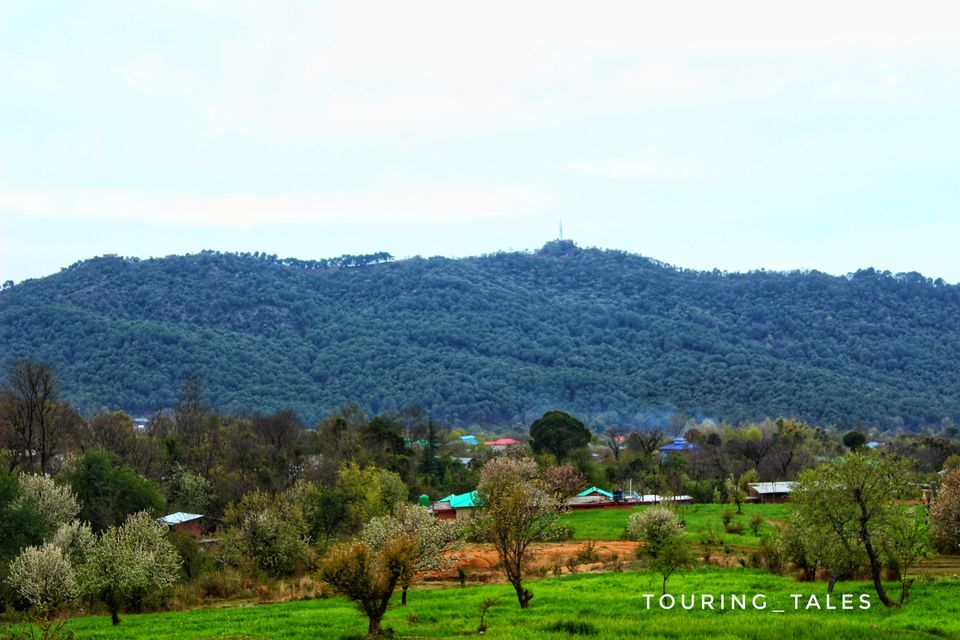 The night was indulged with the long discussion whether we should give it a try or no. I pretended to be confident enough to face my fear, but I was not.
Adventure at our door
Early morning, one of the hotel staff asked to get ready for paragliding. And with no delay, we said no. That was something demanding and we all know why.
Later when we went out, I could see the colour flying high, people screaming with joy and fear and there was satisfaction on their faces. So there was a call to make, we want to leave this golden opportunity to try something that is demanding to us or we want to pull up our socks and give it a try.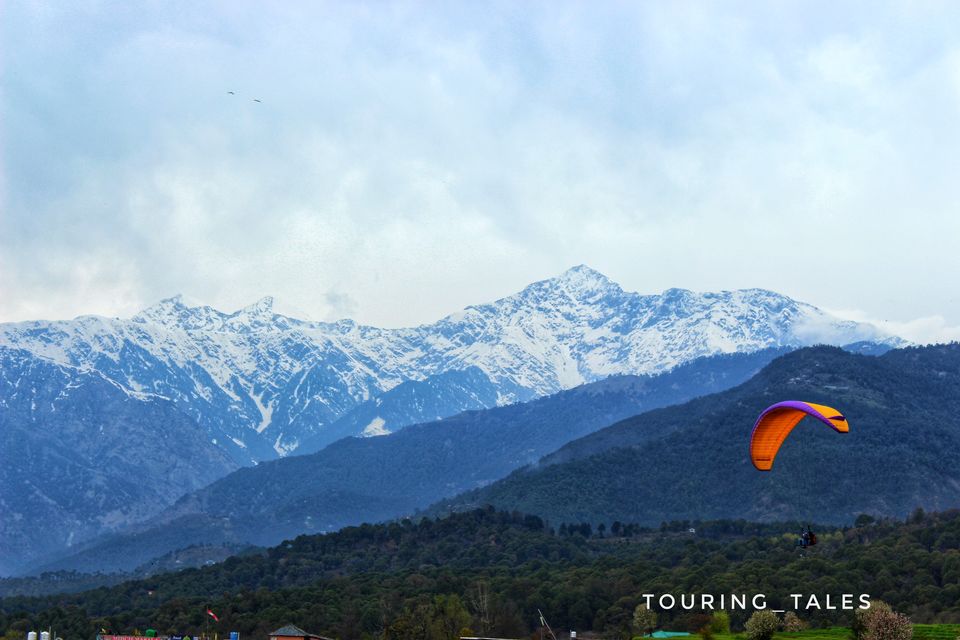 And yes, we decided to not miss the chance. Without further delay, we signed the form and the next moment we were waiting to reach the launch site, located around 14km apart.
Actually, the adventure starts as soon as you leave on your vehicle over that not so well maintained path. I would say the journey was nothing less than a roller coaster ride. My heart beating fast, the roads were challenging me more as if saying, there is more to come that you never want to face.
We finally reached the place and that was the time for second thoughts. Both my friends were all ready for the flight and there I was standing confused, terrified, accusing myself of the decision I made. My guide or paragliding pilot was waiting for me down at the valley and suddenly I said no-I can't do that.
I was about to cry thinking what if something happened. I have never seen down from a 5th-floor building and I was about to fly from a height of 2400 meters, for 30 minutes. It was the hardest time for me, although it seems to be very funny when I think about it now, at that time, it was really terrifying.
I had no choice so I have to prepare myself for this dying and scary experience. And sooner I found myself above the dense greenery higher than I have ever thought of. That was magical and not for a single second I was regretting this decision. Yes, I was afraid, I asked my pilot to take it slow and easy with no more stunts on the air, and I enjoyed the ride. There were butterflies in my stomach, I was shivering with fear, but yes a part of me was happy and I realized it after 20 Minutes that is after landing.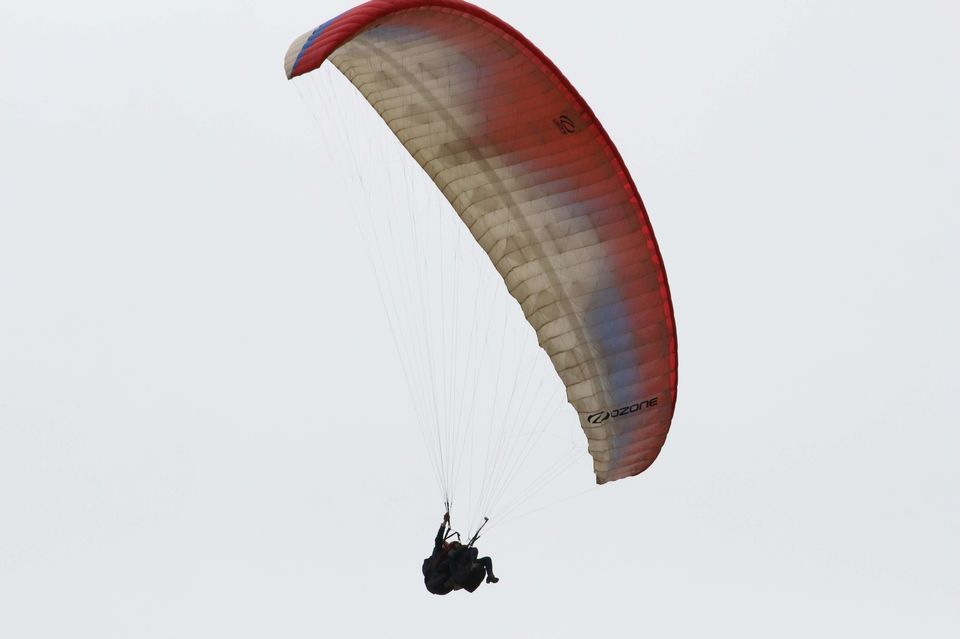 It was surely the best experience and the first adventure of my life that gave me the confidence to face some more thrills. I hope I will be able to, without much drama.
That 30 minutes of my life after 1 hour of the mental torture I gave myself, were the best moments I had lived.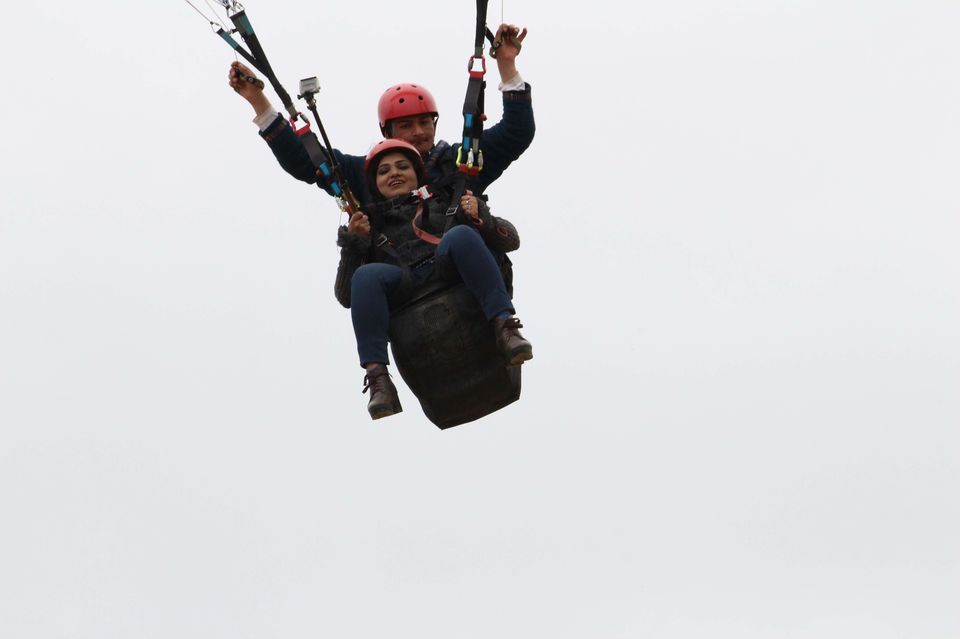 The rest of the day was all about sharing the experience and exploring the monasteries and cafe.
In the morning we left for Macleod Ganj where we shop and enjoy the chilling evening at Bhagsunag falls. It was the day to ease out and relax as this was the last night of our trip.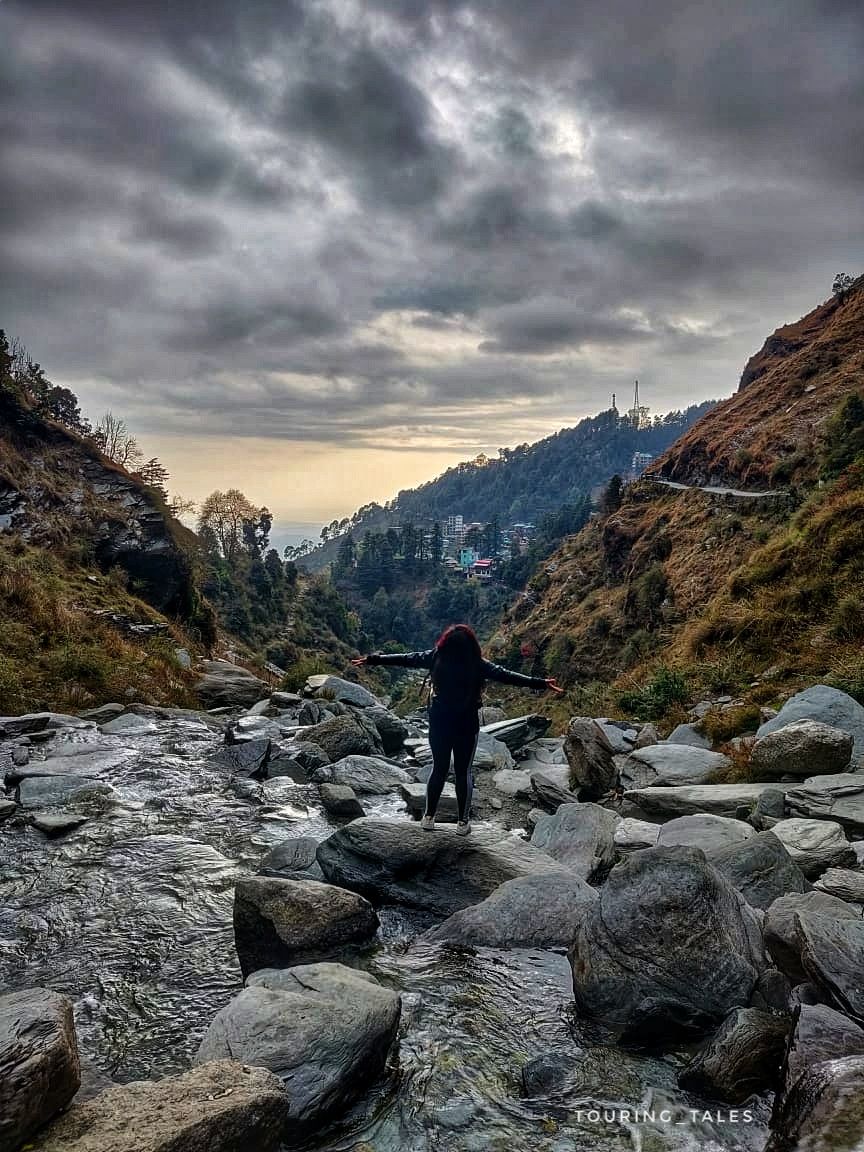 We didn't waste a single day of our tour. Our return bus was in the evening and we decided to spend the day exploring Dharamshala and Dal lake, get some Photographs and anything we could do.