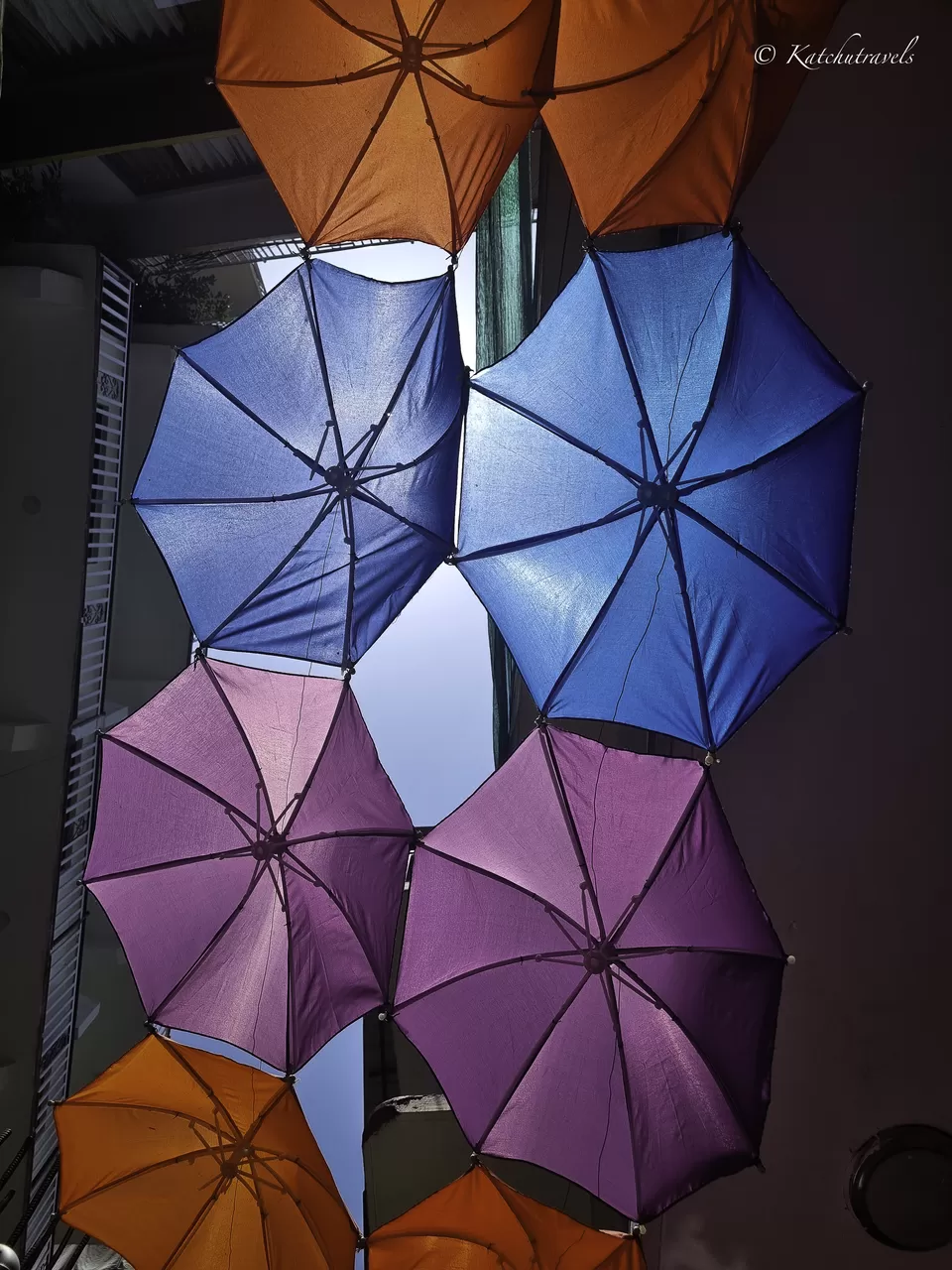 Light. It seems to be the stimulation required to let humankind know that the world outside has started to get busy. I imagined that having a nap on the upper berth would inoculate me from light, since there was no window. It was 440 am on the train (14035 Dhauladhar Express), and there was day light outside. It seemed strange, as I tried to process that information. I got down from the boxed confines of my upper berth, out on my slippers and wandered slowly near the door. The train was slowing down by some fields, and within a few minutes it entered Ludhiana railway junction. Unlike stations in the south, there was no hustle and bustle with a tea/cofee vendor screaming his lungs out. At 450 am, I was seeing daylight. The only other place in India that has light so early is the Far East, and the place I have seen it in has been Havelock Islands in the Andamans. This was a new sight for me.
I lingered by the door of the train, after it took off. I was wanting to see the first impressions of Punjab by the railway line. We crossed a rail bridge, as the morning sun illuminated the train interiors with a golden hue. I kept my head to the window on the side-lower seat and was just observing the sights that opened up, and got chatty with a passenger and his young son. You could sense the that the destination was nearby, as people got armed with their luggage, wore their shoes and seemed ready to get down. The train also slowed down as it reached the outskirts of the railway junction at Pathankot. It was time for me to quickly change my formal clothes from last night to something more fit for a holiday.
We got off at Pathankot and my group congregated for the first time. A friend from Goa, a friend from Michigan and 3 women from Bengaluru. We caught up near the stairs. This was our group for the next couple of days as we planned treks and exploration around Mcleodganj.
We had arranged a taxi from the railway station to drop us off at Mcleodganj. In between, we had an arrangement that we would stop off for breakfast. We were 6 of us, across 2 taxi's, and our task was to observe where would the drivers stop us for breakfast. It was a little game, where we would stare out of our window and find restaurants/dhabas pass by wondering, why it wasn't worthy of a stop. Drivers have a mind of their own, that doesn't need to logically justify your questions. Their target is optimised for driving to the destination, and once they sense the discomfort on the faces of their guests, they decide to stop and end the misery.
We crossed the border from Punjab into Himachal Pradesh, over a little bridge. As we gained an ascent we noticed that the weed/hemp plant which was found in abundance on the roads of Punjab, were now not present as we got into Himachal.
We stopped off at a place called Kulcha Land, which resembled a modern day town hotel. The urban layer on the hotel was irking us. This was not the ruralscape we had imagined. I went and told our driver to take us to a place he would go for his food, and then the driver got a cue. He crossed another bridge on the Pathankot-Mandi highway and stopped at a nondescript place that looked the part for a dhaba.
We took up seats by the Beas river view, and ordered whatever was available. Chai + Masala Pakode + Omlettes + Maggi, and a few minutes later, we could sense the driver's urgency to finish the trip. My driver also mentioned to me that he had not slept the whole night, as he finished a 400 km ride at 7 am, and took our booking at 845 am. As much as he was being honest, I was scared that he might sleep at the wheel, so I made sure, I kept chatting with him till he dropped us off at Mcleodganj.
We reached the market square in Mcleodganj and had a 97 step walk down from the market to reach our hostel, which greeted us with colourful umbrellas shielding us from the afternoon sun in the alleyway. At that moment, I knew that the summer in Dharamsala/Mcleodganj had not fully abated. It was 30+ degree centigrade and Bangalo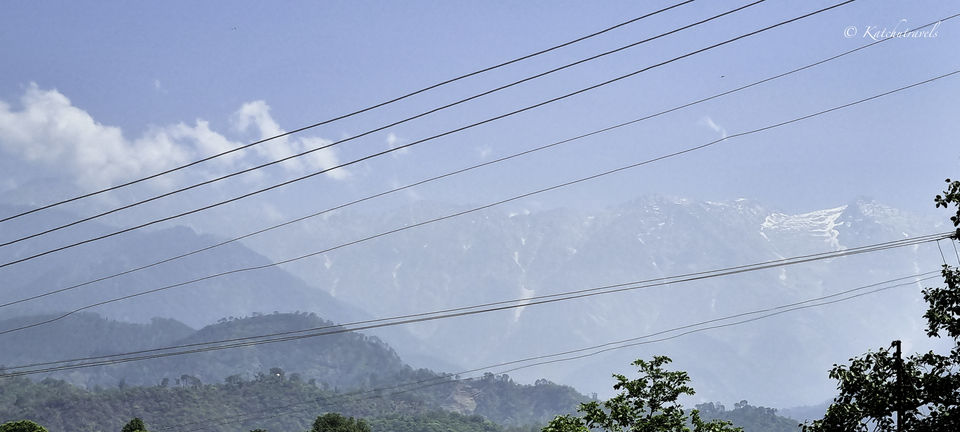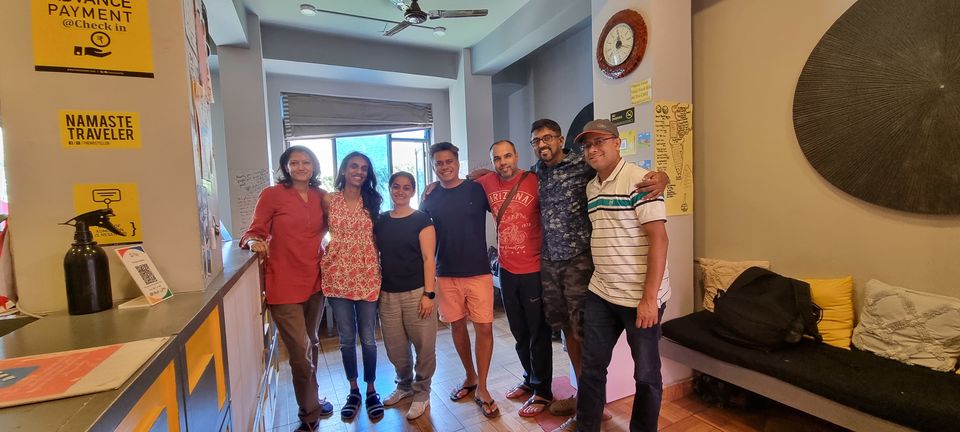 Once we reached Hosteller, we met another friend of ours who previously had arrived there a day earlier than expected. We went to our private rooms in the hostel, and loved the mountain view we had from our balcony. I was waiting for the Himalayan experience to unfold as I sipped my mushroom soup in the cafe below our room. Mcleodganj was waiting to be explored