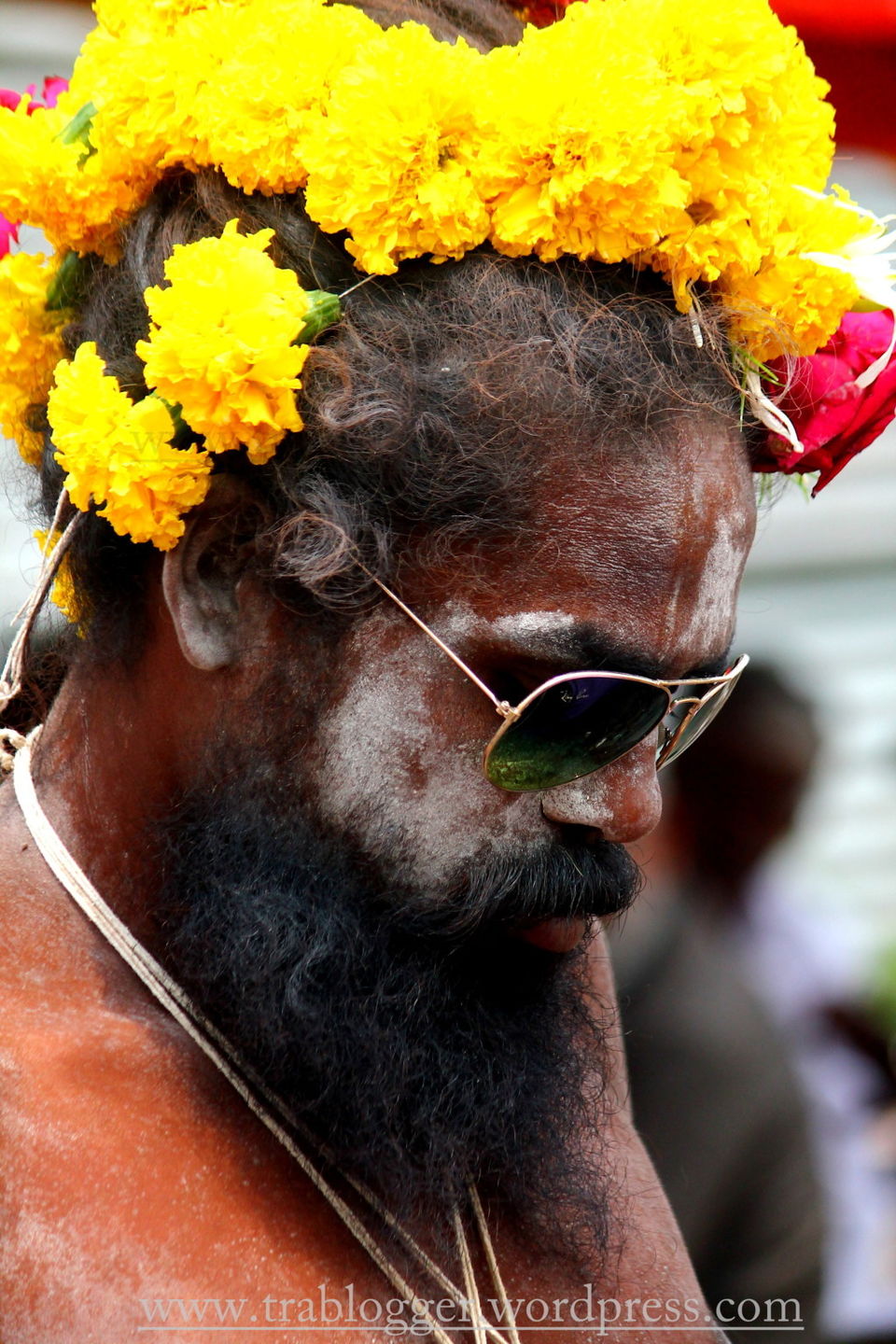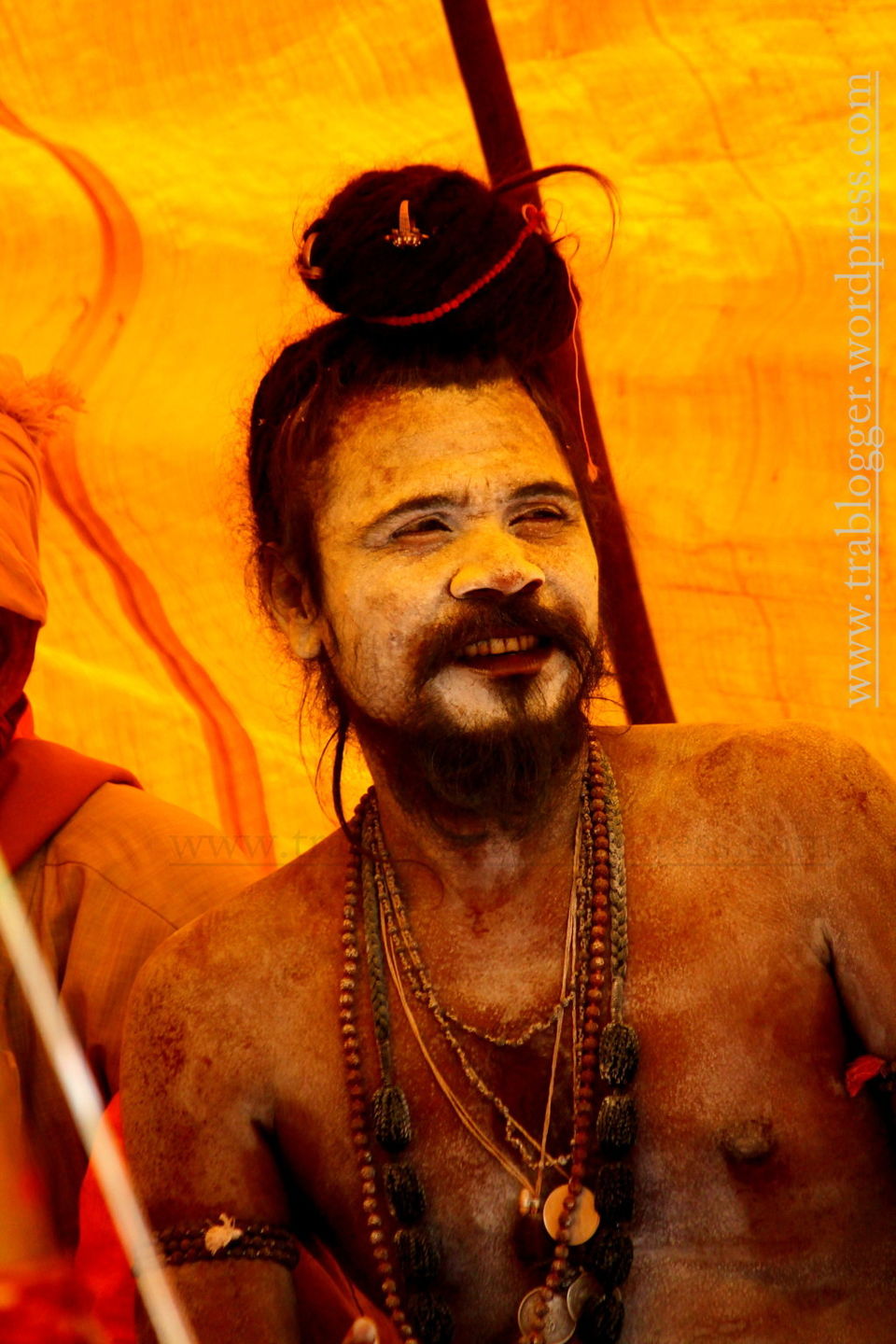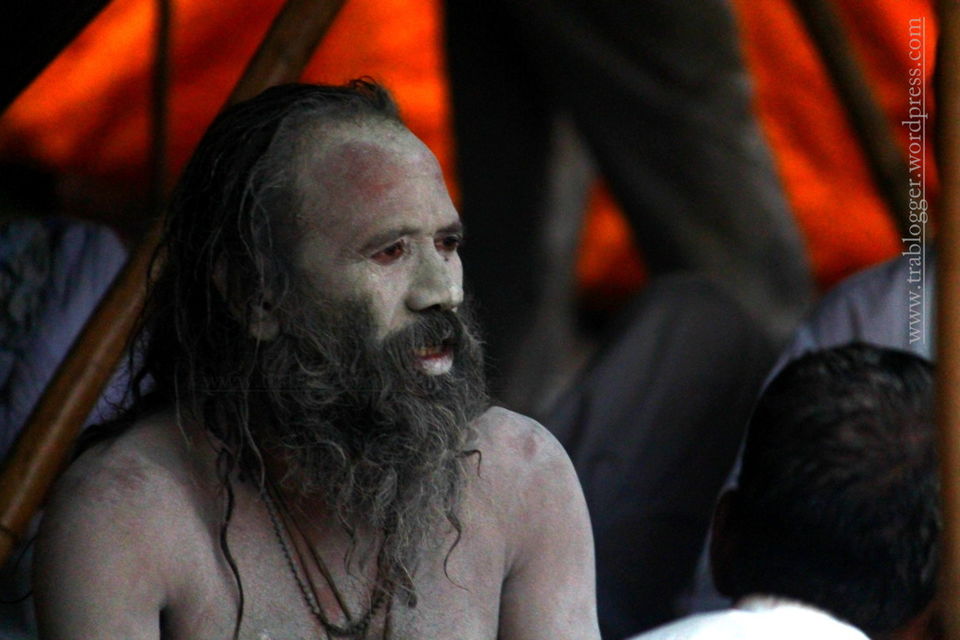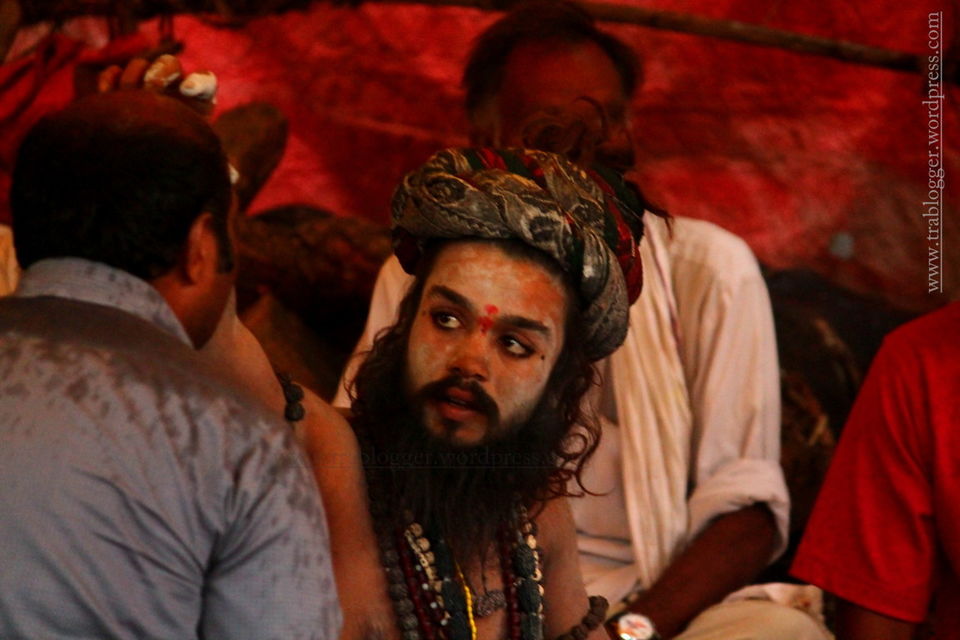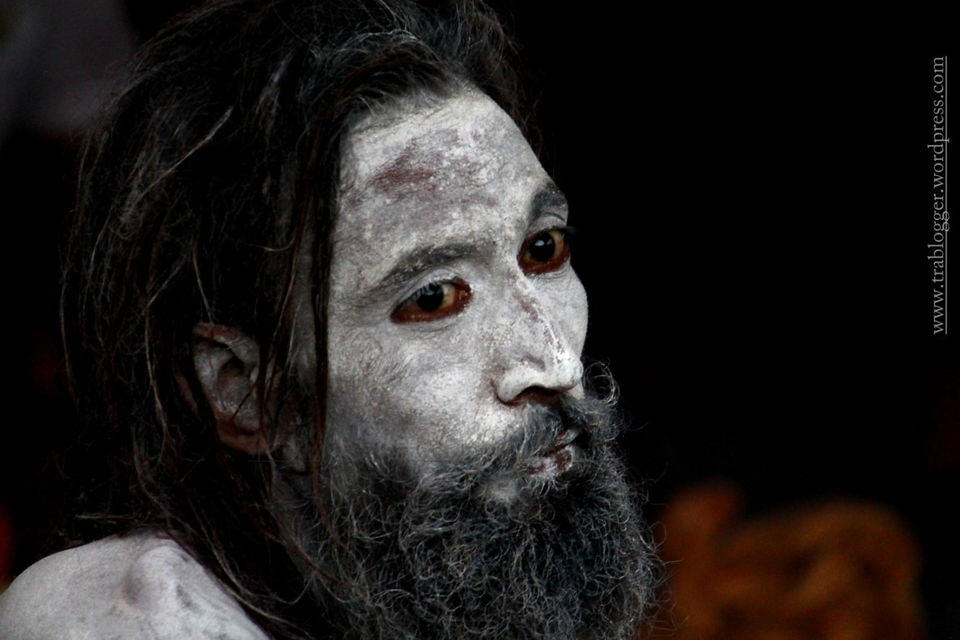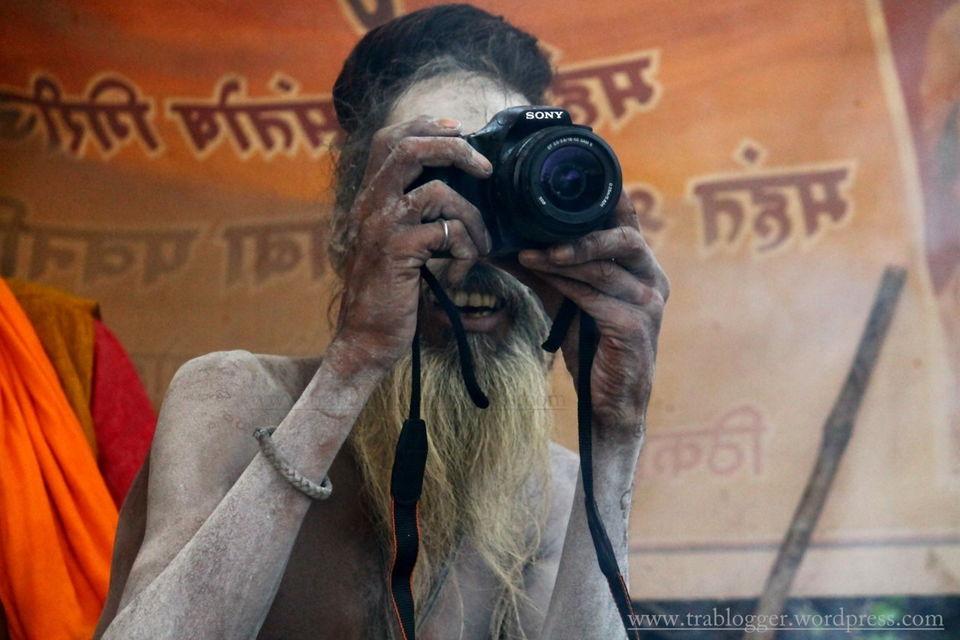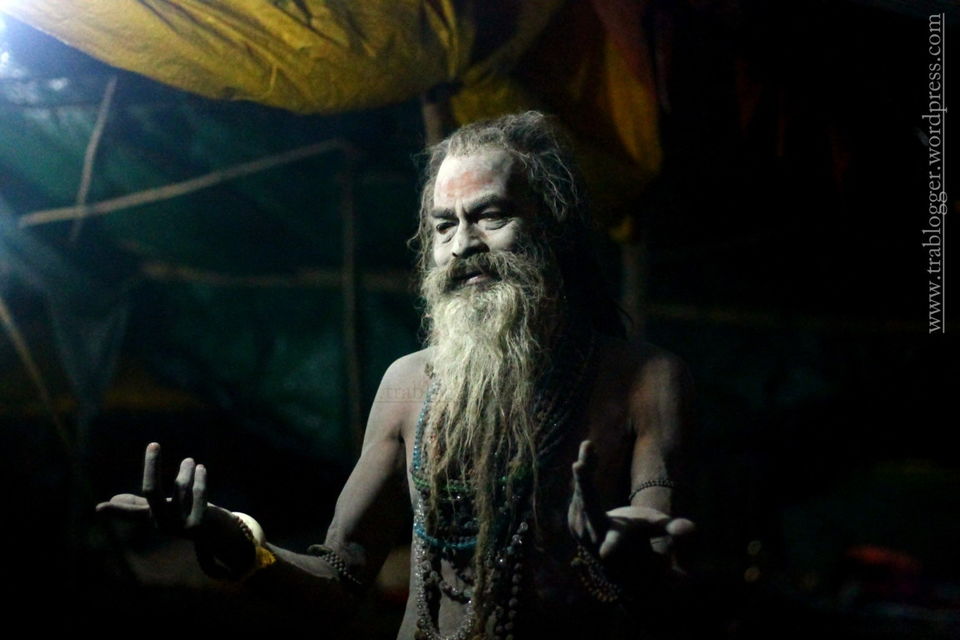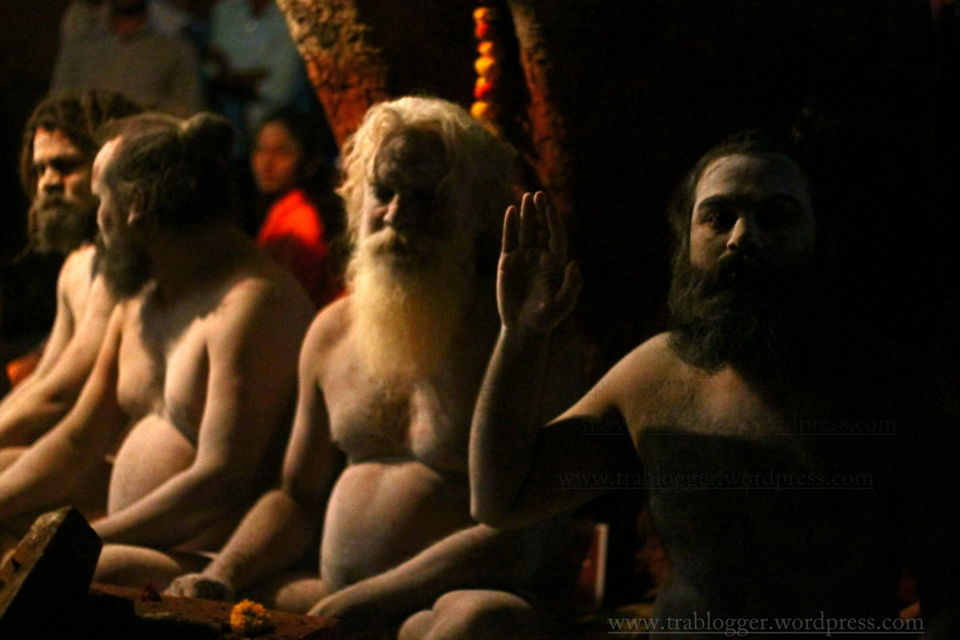 To immerse and to indulge in the colors of Kumbh mela, I boarded the train to Mumbai from Bangalore. The journey was made interesting by secret photo op from the upper berth. I enjoyed clicking many candid moments. Those pictures can be found here if you are interested.
After reaching Mumbai I roamed around in the streets for some time, had pav baji from a street side shop and spent some more time till my late night train arrived on the same night. Just after a 22 hour train journey, i took the next 4 hour journey from Mumbai to Nashik.
As it was the starting stop for that train, somehow after some dueling and fighting I managed to find a seat; a window seat. It was already past midnight by then. I set my alarm on mobile phone at around 3.30 AM so that I wouldn't miss the stop. And then I tried to sleep a bit. But you can imagine how sleep would be in a crowded general class compartment of Indian Railway. After 2-3 stops people were everywhere in that compartment. On top of the luggage space, Under the seat, over the floor, on the door, upon the people. It was a chaos as usual. As I had a window seat I was just observing all these chaos peacefully but with the human pressure from most of the sides.
That is why one has to board the train at the origin station if they haven't booked a ticket in advance. They could at least find a seat somewhere.
And without much incidence, reached Nashik Road station. Got down there to get a trailer for the coming days. At the railway station Saffron was everywhere.  Spent time in the railway station itself sleeping on the granite slab till morning. Over night sleepless journey and the granite slab saved some bucks and the spirit of travel kept on charging my energy to move forward.
In the morning amidst the crowds in that crowded bus stand, got into a few buses to reach my host's home. Found his place. Stayed there for some time and freshened up and recharged myself and set out to explore the vibrancy of Kumbh mela.
More pictures can be seen from here.
Things to remember during Kumbh mela main dates : Most of the roads would be blocked by the authorities. You will probably have to walk a long way to reach your destination.
Transportation : Lots of buses and Lots of Share autorickshaws.
Nashik Kumbh mela offers a lot of opportunity for a photography enthusiast. People, portraits, colors, culture. One can indulge in photography in here.