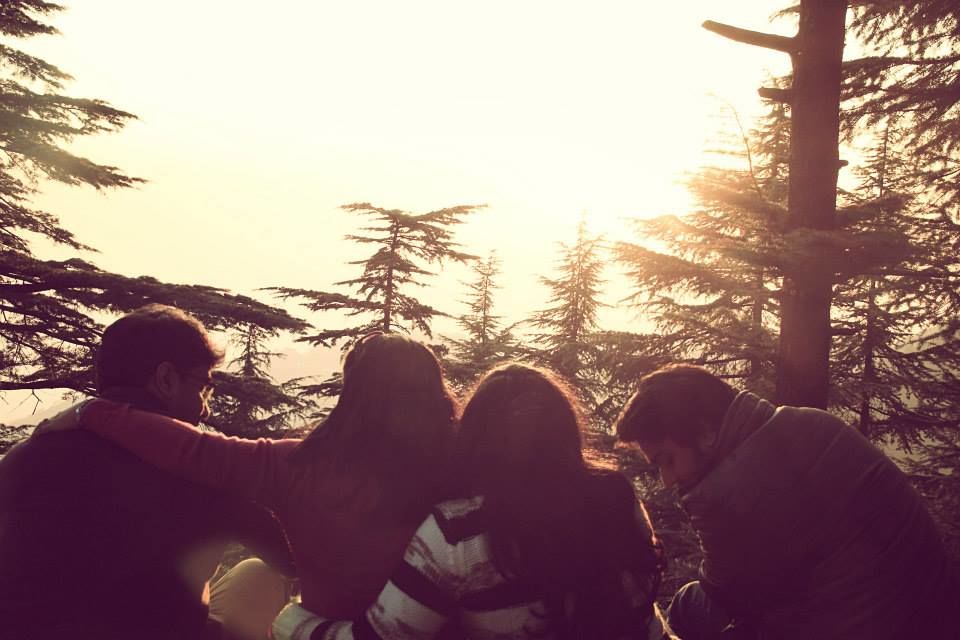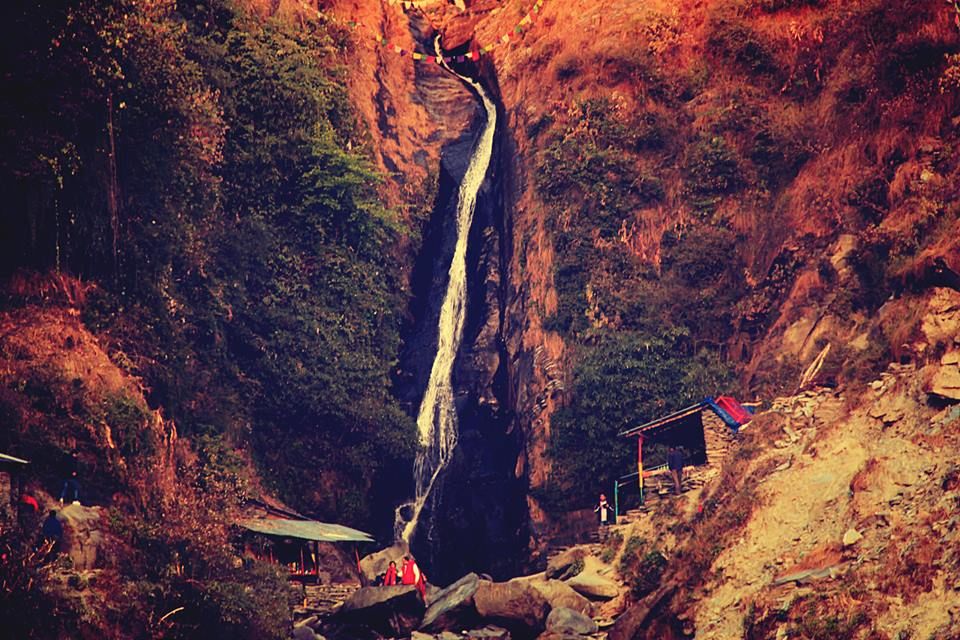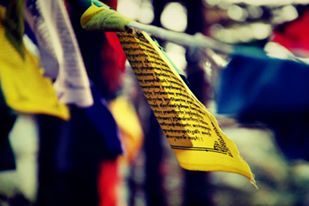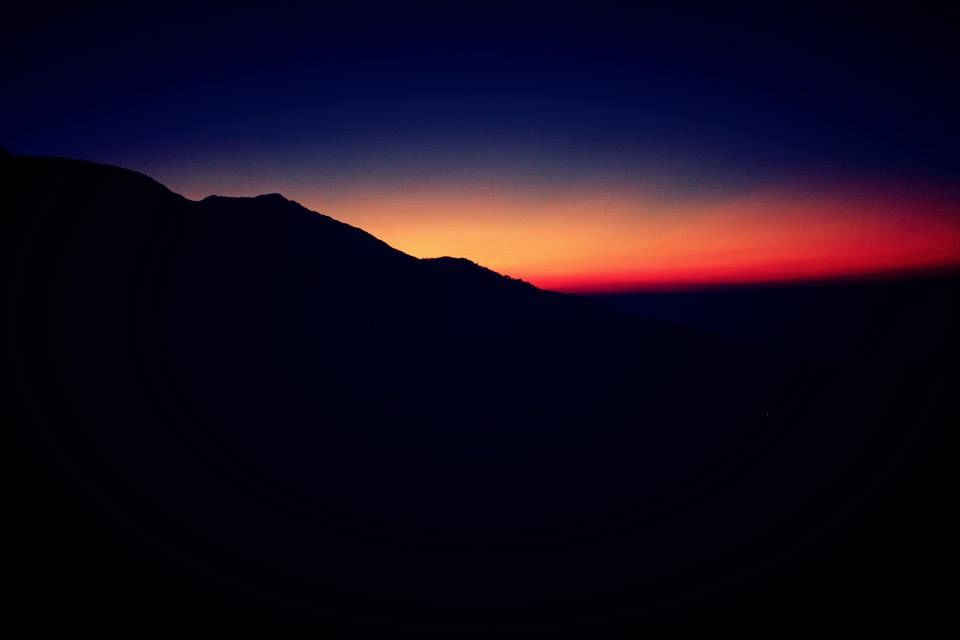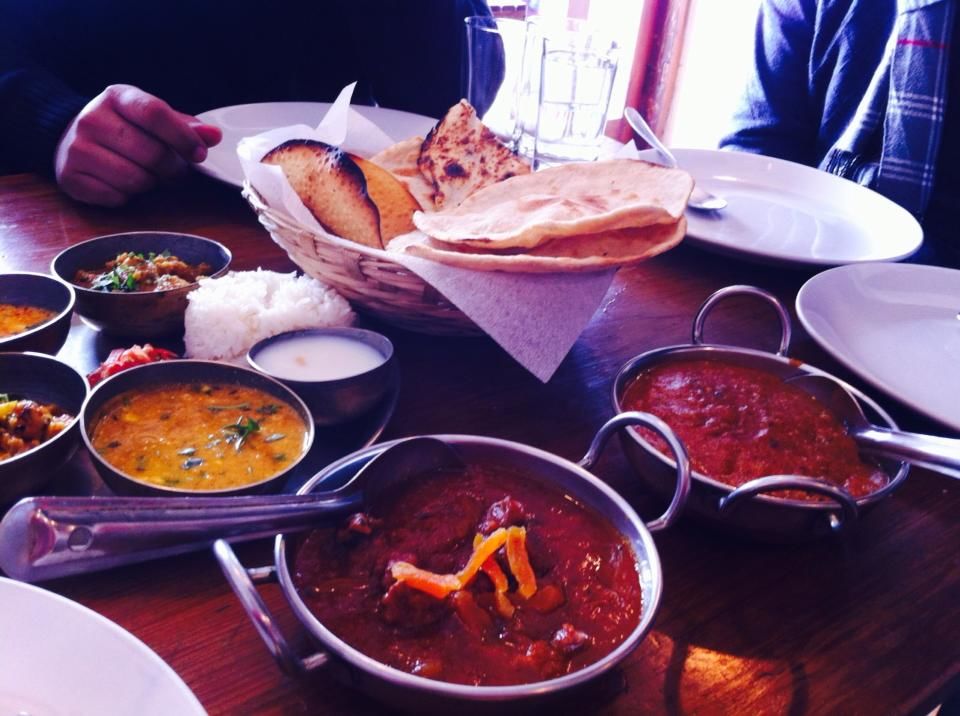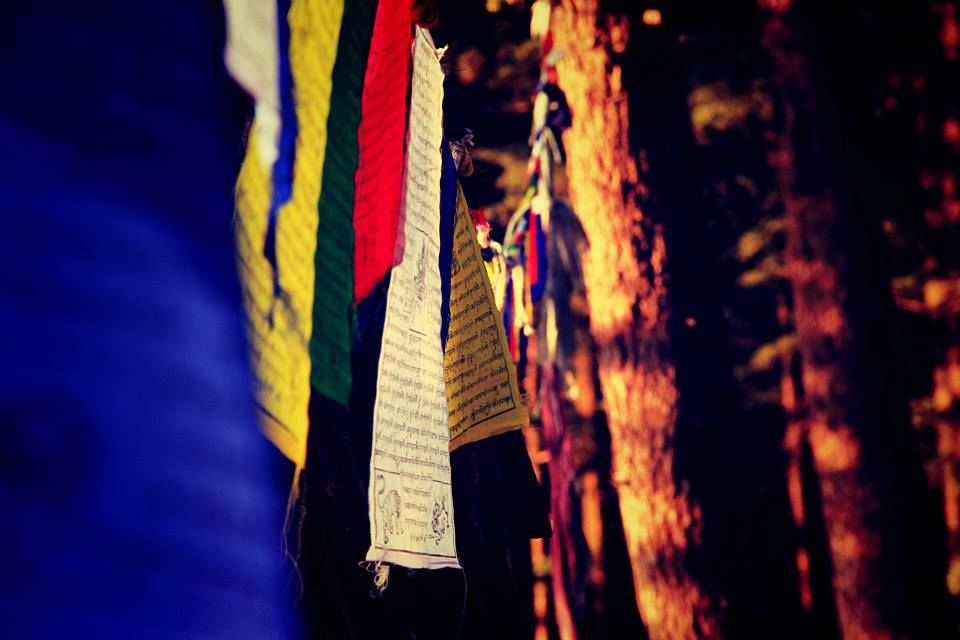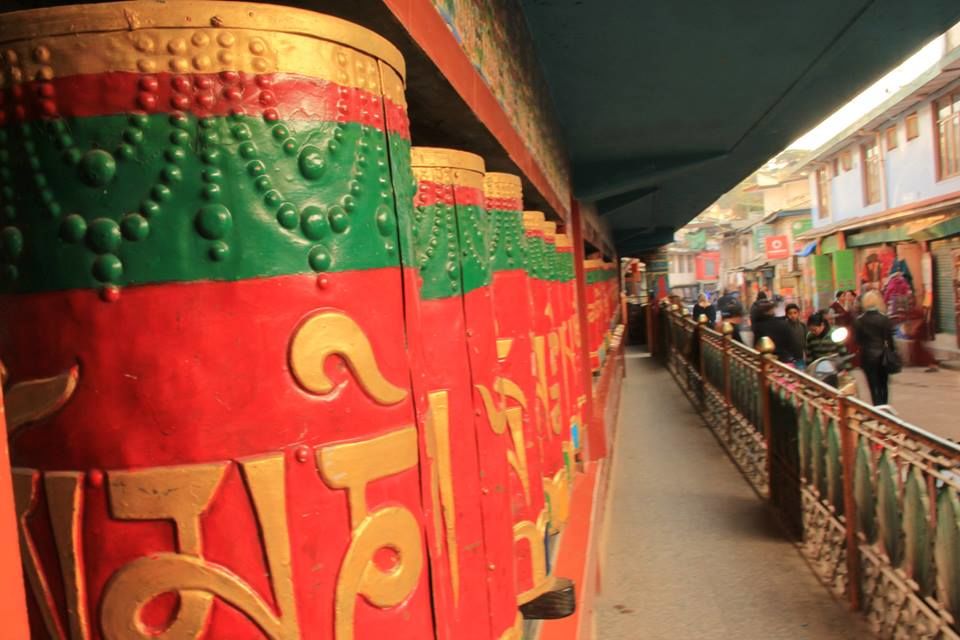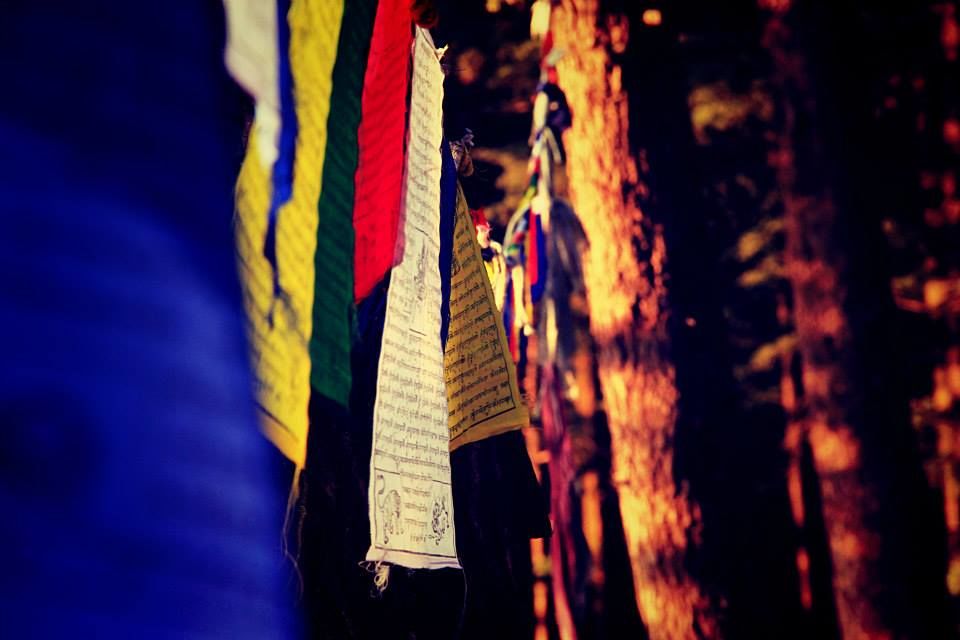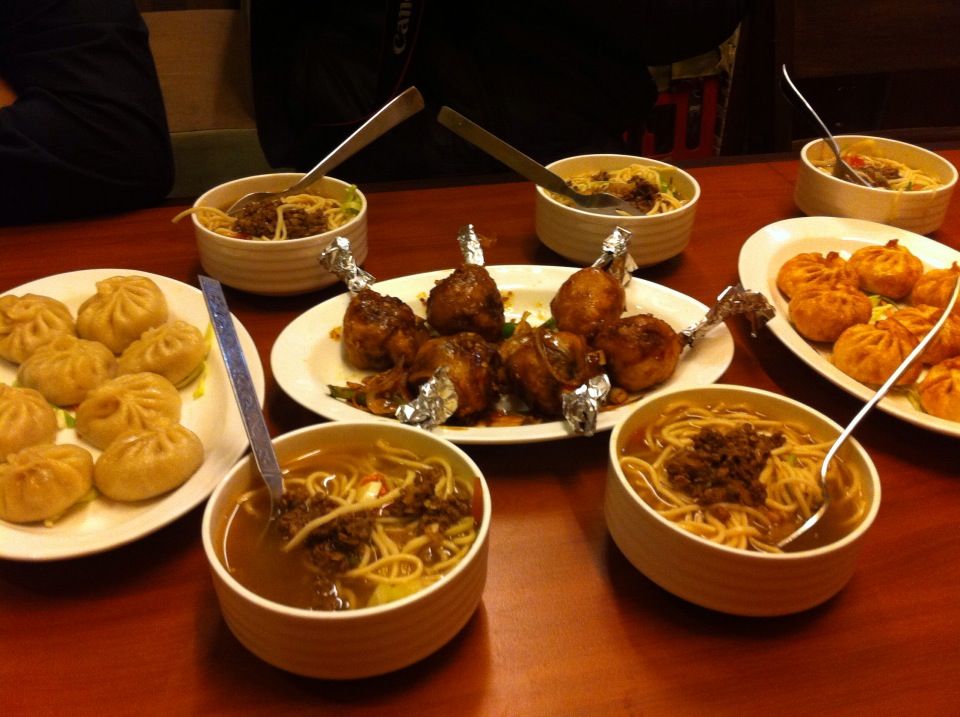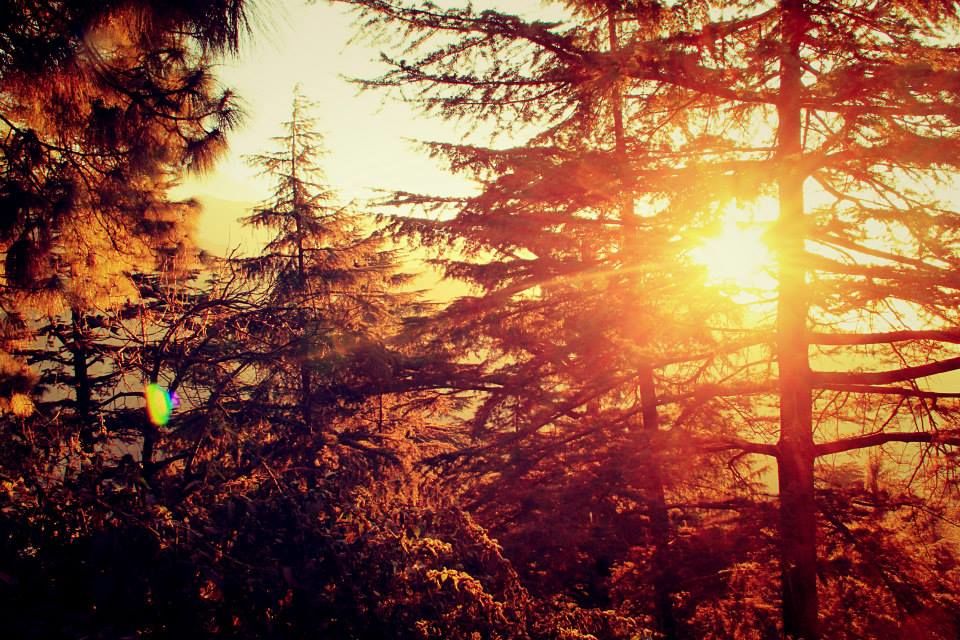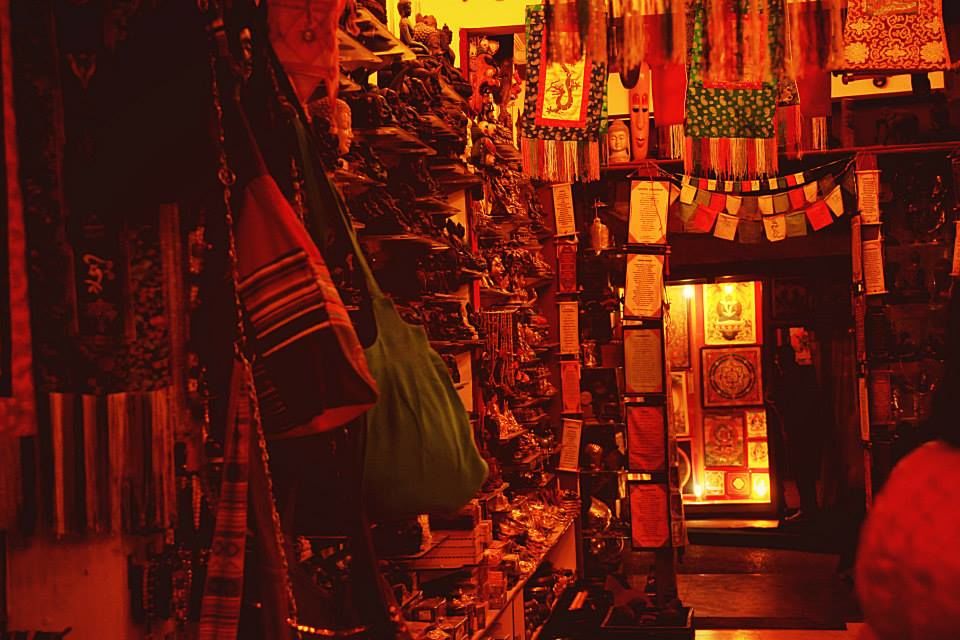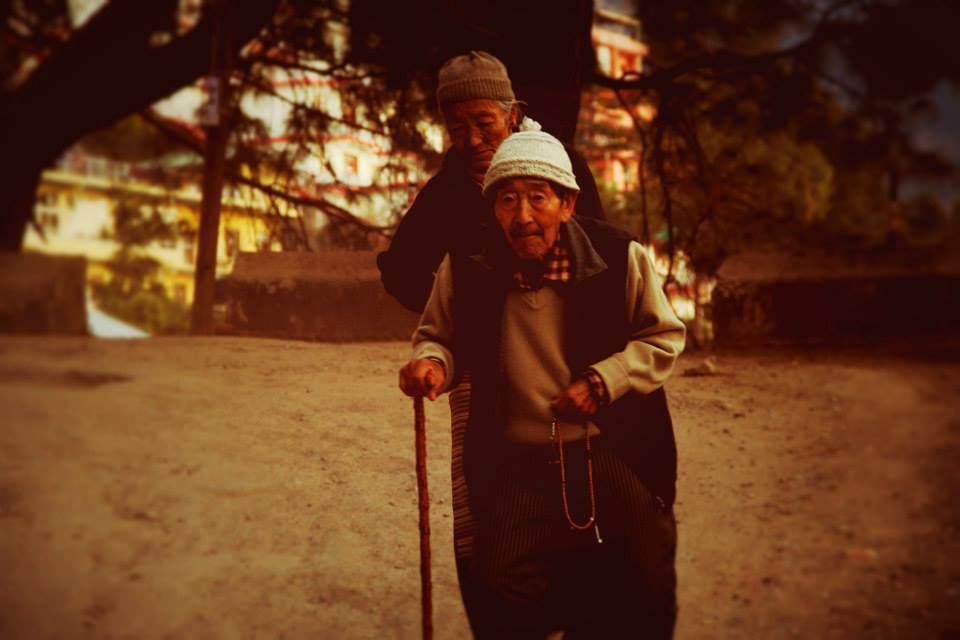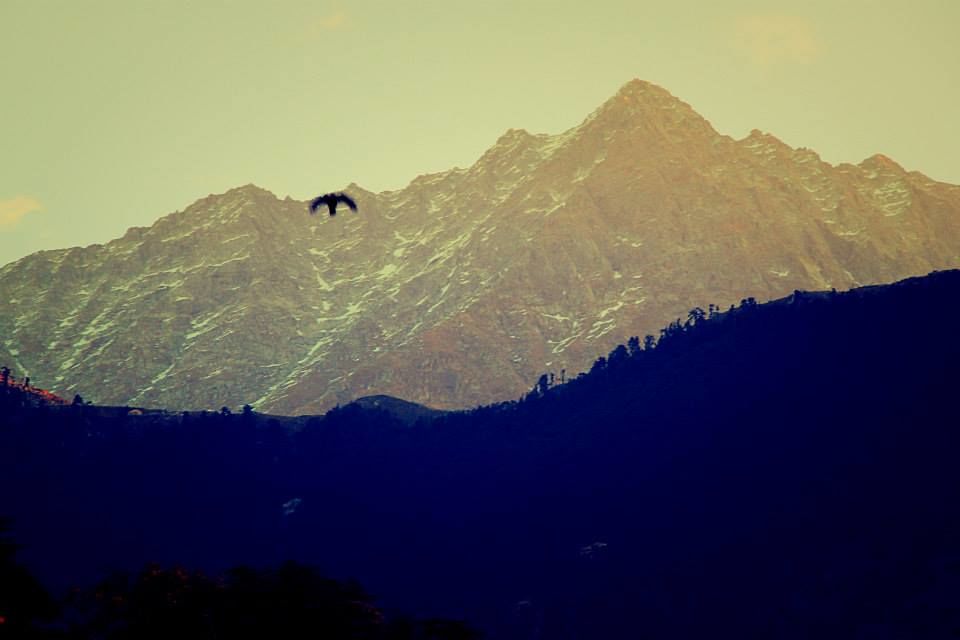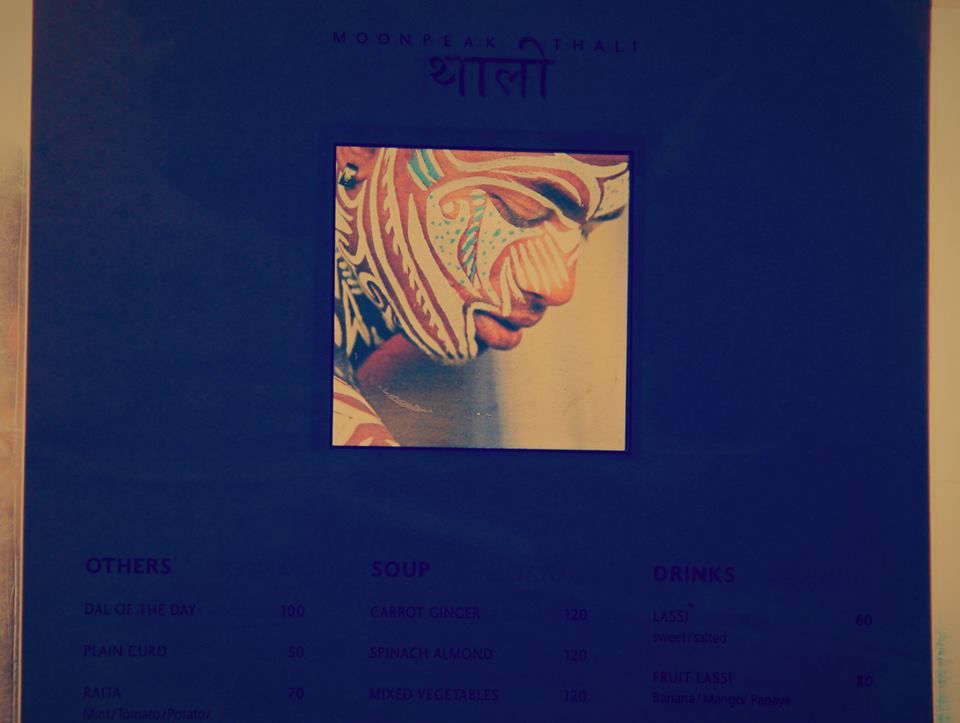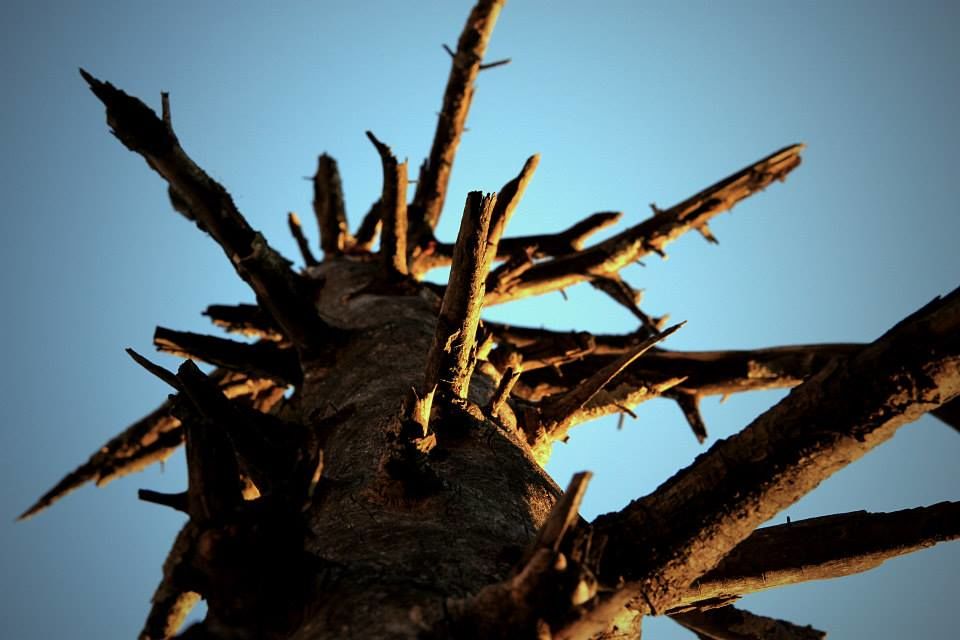 It all started with a phone call( conference call). All five of us were planning a trip together since a very long time but something or the other kept us busy. The irony was that even after 5 years of finishing our college, we were not able to plan a single trip together. So when this call,gave all of us a chance to travel together, we left no stone unturned to make it possible. And today I cherish that one decision of going together. It was a trip of a lifetime. As now , all of us are caught up with our jobs, home and family and the memories of that trip rejuvenates me every time I think about it. So when I decided to write about travels and places, first thing that crossed my mind was this trip.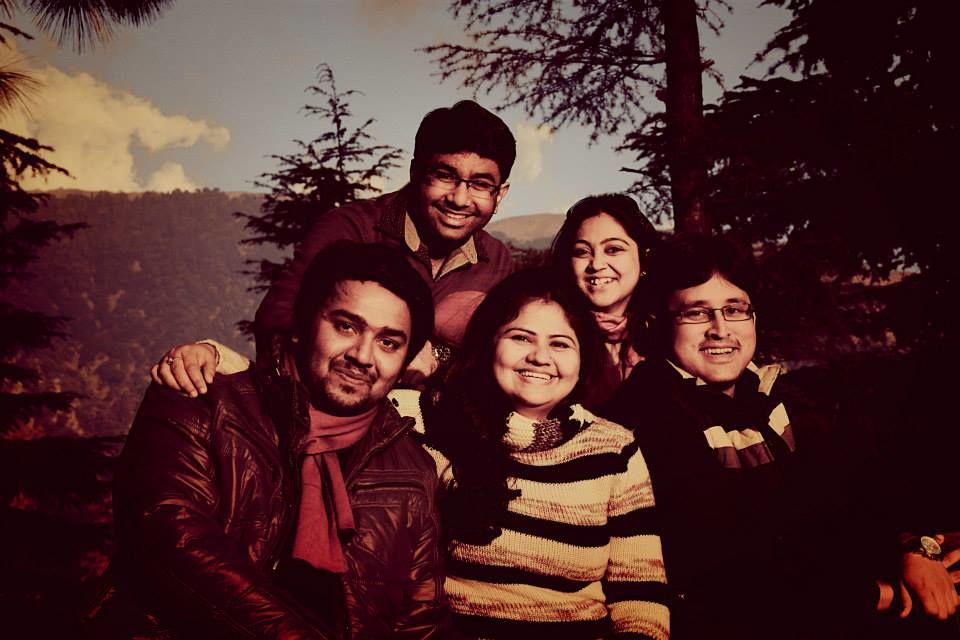 Its nearly 3 years now, when we went to Mcleodganj, but the feel and memories are still fresh in my mind. Everything was decided over calls. Even the minutest details like what accessories to carry was done on call. At that time Mr Husband and I was located in Kolkata. So the trick part for us was to plan our trip in such a manner so that the actual plan was not hampered. Thus we decided to start our journey from Delhi together. And so we reached Delhi a day before our actual trip. We all prepared an itinerary and gave the charge of all the finances to our friend Munshi Khan( there is a story behind this). Hence everything was packed. Woolens, jackets, camera, food, tickets, wallets, ids, addresses and references, travel book and us. And there we started our journey!
Pathankot
What an adventurous trip it was till the New Delhi station. We were to catch a night train till Pathankot. We sincerely thought that we would miss the train as even the cab driver said that we are starting late for the station. The actual reason was, that the two cabs cancelled at the last moment, So we were forced to call the third one at the last minute. He said that with the famous jams in Delhi, we would be caught up in the jams only. Quickly we all decided to take the metro train till the station instead of taking a chance with the cabs. We changed 3 metros with our heavy luggages but thankfully somehow we did caught the train. (The train was late by 15 min). And so began our first trip together to Himachal.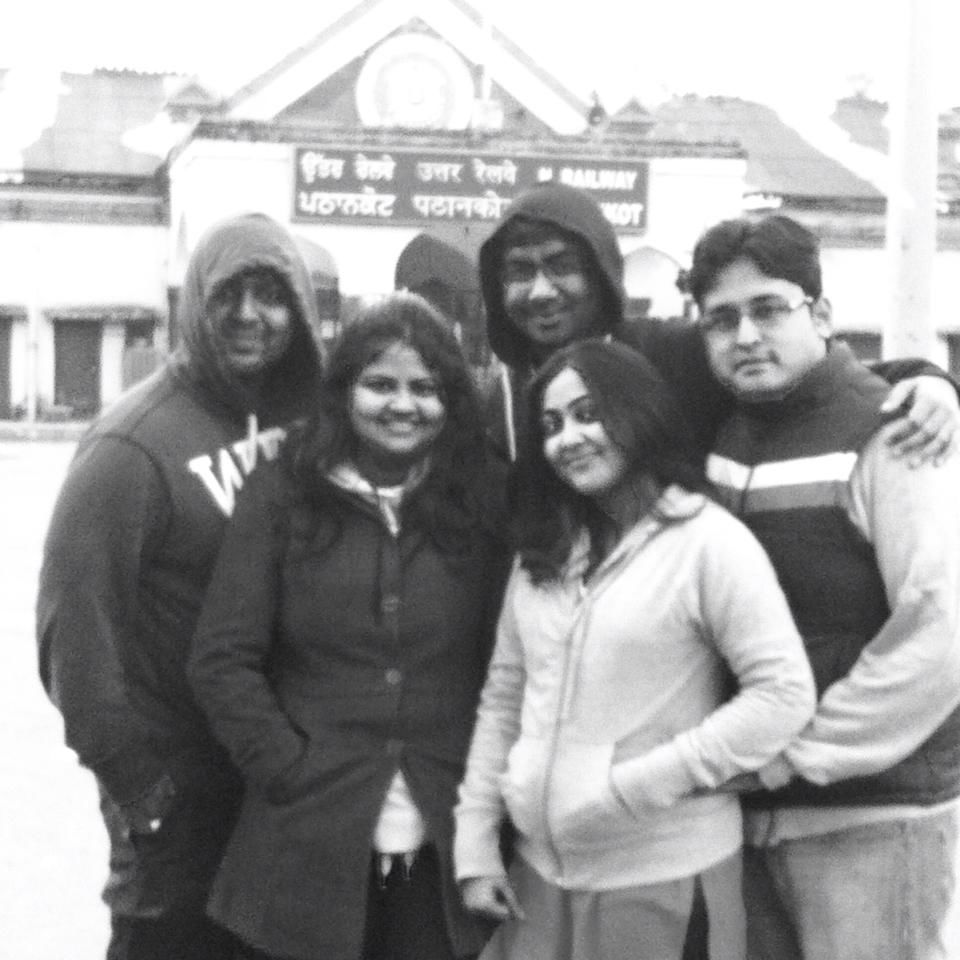 We got down at Pathankot early next day morning. Pathankot is a city as well as a district in the Indian state of Punjab. Pathankot is at the meeting point of the three northern states of Punjab, Himachal Pradesh and Jammu and Kashmir, and close to the border with Pakistan on its West. Due to its location, Pathankot serves as a travel hub for those three northerly states.
We had planned to take a cab from there till Mcleodganj. It was a 3 hours ride from Pathankot. It was the last station which leads to hills. There are taxi booths outside the station from where anyone can pre book or instantly book the cab for the journey ahead. We also took a cab from there. We had our morning tea and then started the road trip to the hills.
Mcleodganj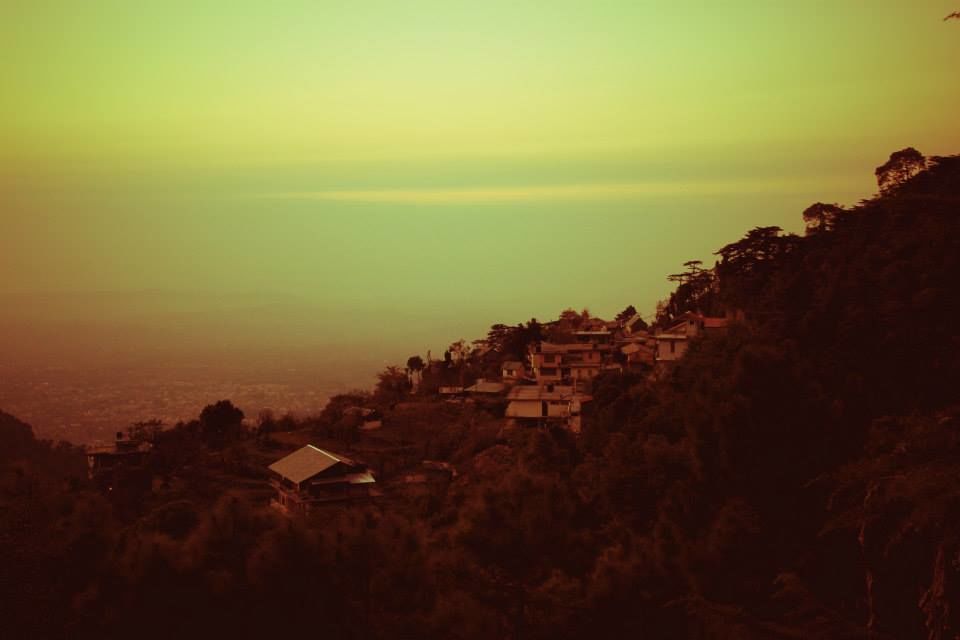 After a ride of 3 hours we reached our destination. Mcleodganj is a suburb of Dharamsala in Kangra district of Himachal Pradesh, India. It is known as "Little Lhasa" or "Dhasa" (a short form of Dharamshala used mainly by Tibetans) because of its large population of Tibetans. The Tibetan government-in-exile is headquartered in McLeod Ganj. It is a small town but a very famous one amongst the youngsters for its culture, food and cafes.
Transport
We took a broad gauge train till Pathankot but the nearest narrow gauge station to Mcleodganj is Kangra valley railway line. Anyone can travel by flight also till Gaggal Airport which is 15 kms from Dharamshala. You can plan a road trip also from near by states of Himanchal or Punjab, Delhi NCR being the closest.
Tourism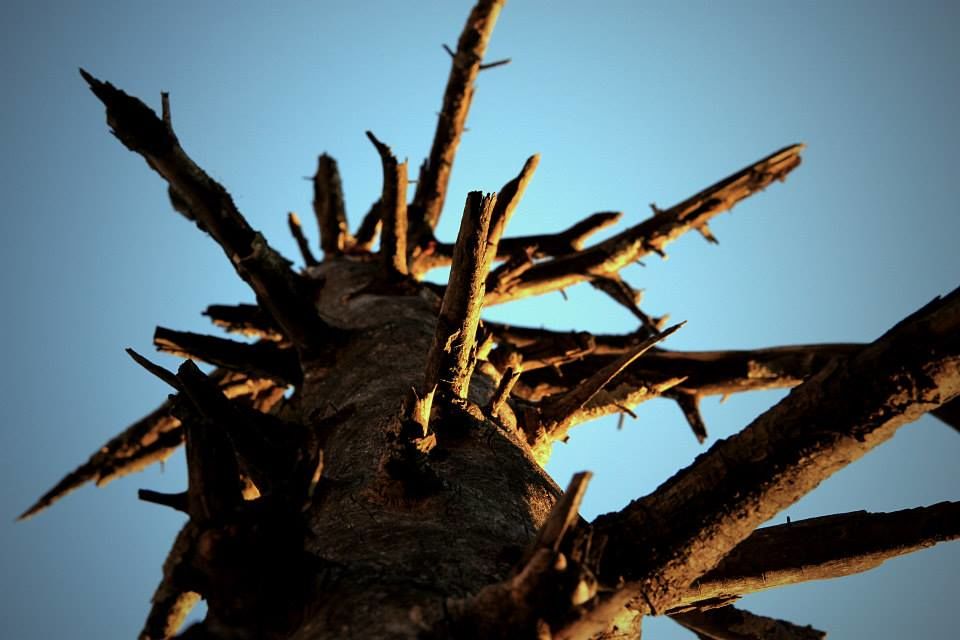 Although tourism is the main industry in Mcleodganj and its famous for its Triund trek, tibetian food( particularly thukpa) and cafes, people also visit here to study Tibetan Buddhism, culture, crafts, etc. The town is also known for Tibetan handicrafts, thangkas, Tibetan carpets, garments and other souvenirs.
Stay
We had pre booked our hotel through online booking. The hotel was Bella Heights. Its not in the main city but it contained all that was required for our stay in the hills. We had one valley facing room which was nicely put up. They were a recently opened hotel, so the amenities and ambiance contained a freshness. The service was mind blowing and our stay there was the most pleasant one. The icing on the cake was, when they opened there covered terrace for us to party at night. They delivered our snacks and food whenever we called for, even at 1 am in the morning.
You can find many hotels and resorts there on different websites with reviews and ratings. Its always preferable to pre book your stay to avoid any inconvenience at the time of your visit. And if you are planning the visit during the summers, which is there peak season for tourism, make your reservations much earlier of your travel to avoid 'no rooms available' situation.
Places to visit
Dalai lama temple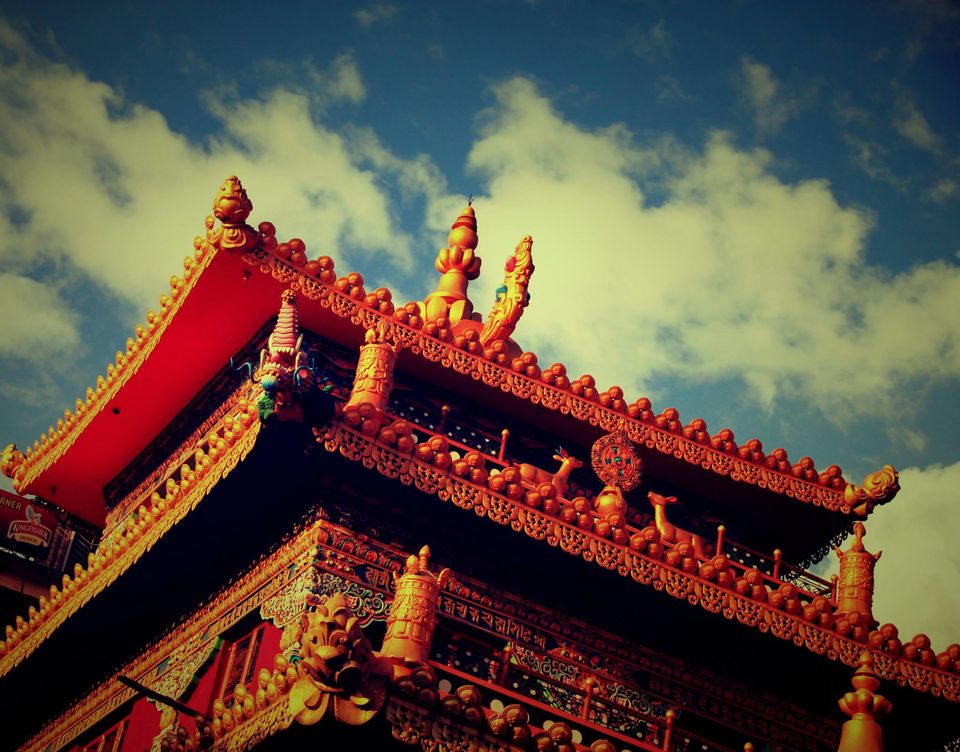 The actual name of the temple is Tsuglagkhang or Tsuglag Khang, but its commonly known as the Dalai Lama's temple. It has statues of Shakyamuni, Avalokiteśvara, and a statue of Padmasambhava (Guru Rinpoche)(all of this was written there). Its a very peaceful place and it also have a museum in its premises. This was situated near to the local market and our hotel in Mcleodganj. The main attraction of the place or for that matter for any Buddhist temple are the prayer wheels. You have to make a wish and complete a circle around the temple by touching these prayer wheels.
In the city temples, what I feel, is lacking, is the peace and quietness. There are so many people and priests there that I actually don't get even a single peaceful minute with God. There is always a hurry and rush in the temples. I have always heard that people visits temples to find inner peace but I really question that thought, when I see people pushing each other, to get a glimpse of God and to take the prasad. Do they really get their inner peace with so much impatience and rudeness that they can't see any difference between a small child or an aged person standing in front of them? You name any famous temple in India, be it big or small, there is always rush and noise.
I really appreciated this Dalai Lama temple as it was written everywhere to keep quiet. And the educated part was ,that mostly everyone was following that. No one was pushing anyone, no one was shouting slogans and cameras and phones were deposited outside only. So what everyone was doing was, praying. Peacefully and quietly. It was a place to find your connect with God and nature, a place to find answers for your inner self and beliefs. An actual place where I prayed and I saw others praying. all the monks there were having so much peace and calm all over there face and body language. A must visit place in Mcleodganj.
Bhagsu Nag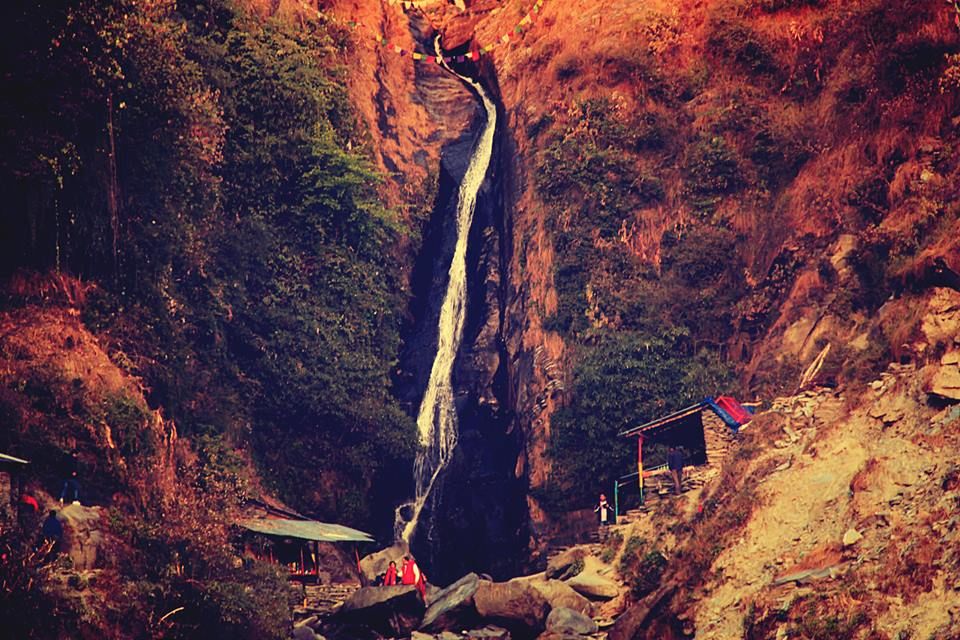 It was a 10 min car ride to the fall. And a little bit of climbing till the waterfall. We reached there quite late as it was already evening. But it was all worth the effort. Because of the sunset and picturesque backdrop, my photographer buddy captured some wonderful photos which I still admire till date.
Triund Hill
Triund is a ridge that overlooks the Dhauladhars. The ridge elevation is between 2,810 and 2,875 metres. It is a one-day trek 10 kilometres (one way) from McLeod Ganj bus stand and under 6 kilometres (one way) from Galu temple near Dharamkot. The trail is rocky and cut in steps at some places. This stretch through the woods is known as 22 Curves, because of the 22 switchbacks one has to walk through to reach Triund. People organize several camps and treks till the triund. It is one of the main attraction of Mcleodganj.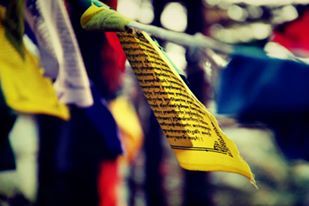 Although we didn't cover the trek but we did our bit of treking to a secluded place near the city and had our share of pictures clicked as well. It was one of the best moments of our trip where we spent quality time in the midst of nature with no one to bother. The beautiful sunset was a treat to my eyes as I have never seen a dusk so beautiful and quiet. In our busy city lives, we never get to know when the day ends. We never give a thought of watching a peaceful sunset with the hustle bustle of horns, honks and city lights. But there are some moments when you feel connected to the nature and you question about the need of such selfish aspirations and expectations with life. And it was one such moment for me. I felt the ultimate sense of satisfaction and achievement in life.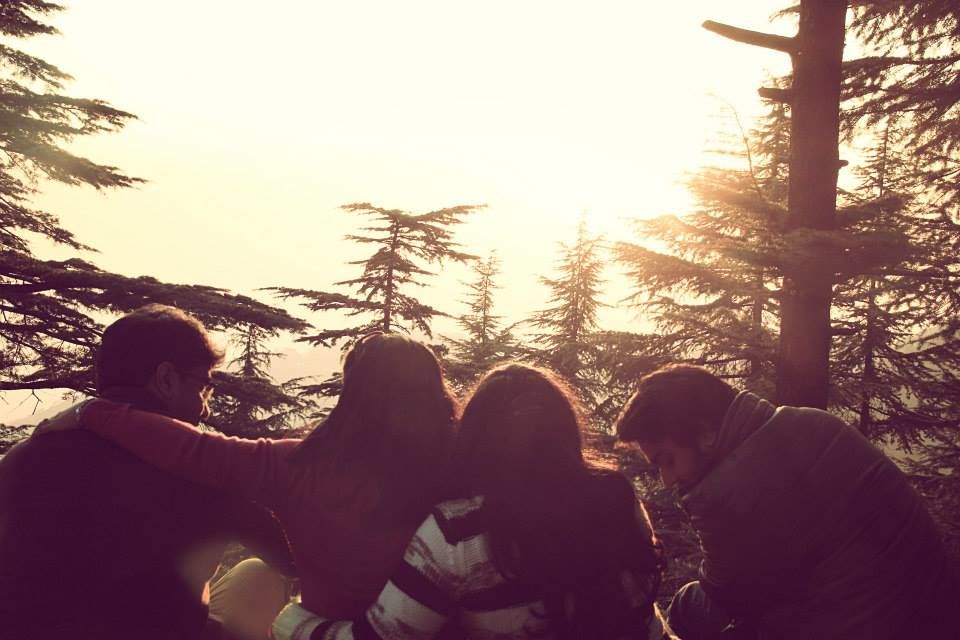 Local market
We went there in off season. So there were very few people visiting the place at that time. I think that was the reason we were able to get the actual feel of the place and hills. At 8 in the night everything closed and it was so quiet and peaceful there. Its a different experience in visiting a market place which is quiet. It was very chilly in the evening and night and that added to the fun we had in the secluded market place. Only few shops were open from where we bought our little souvenirs.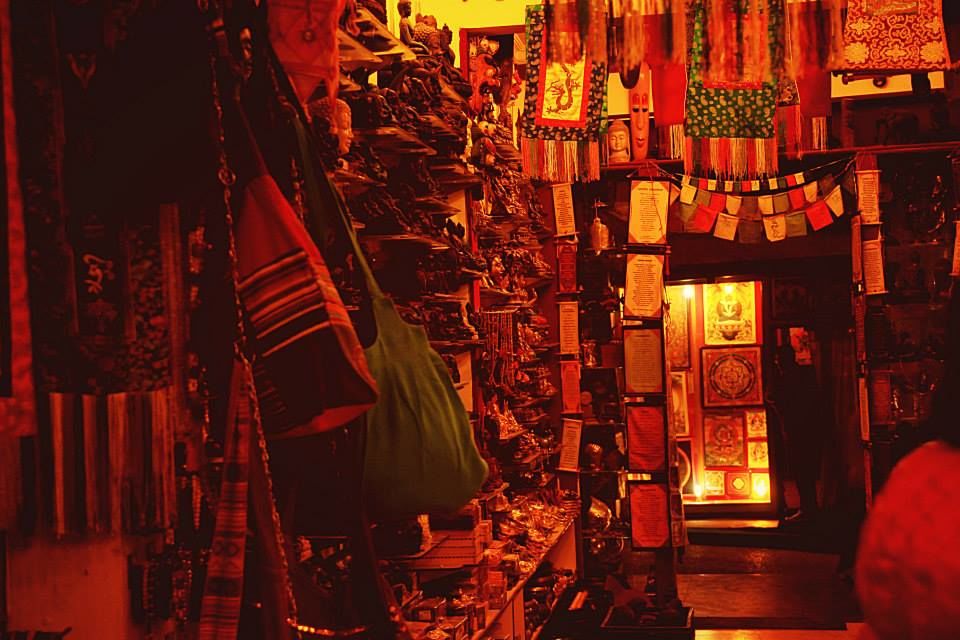 Cafes
The food there is one thing to crave for. I really like the taste and variety of the food one gets there. There local tibetan food is quite famous and liked among st them and the travellers. I also had a chance to eat the delicacies and trust me, I really liked the thukpa they served. If teamed up with hot momos, nothing better than this complete tibetan meal. There are many cafes and restaurants there to choose from. Some of them were overly priced and the quantity of the food was less but the taste of the food made it all worth. The design of the menu card there was what caught our eyes.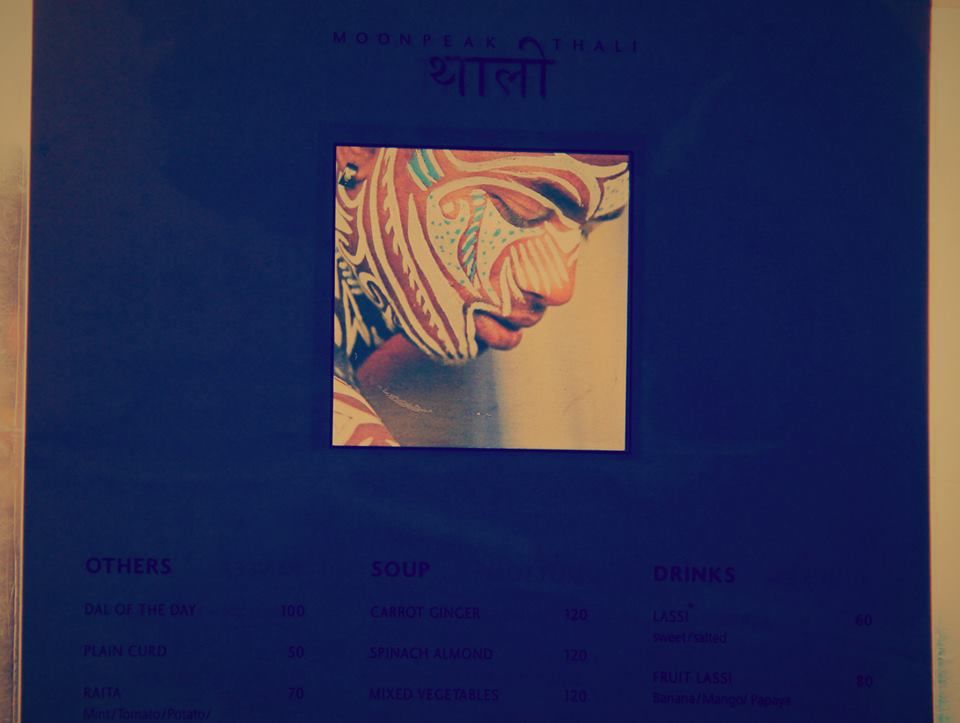 There was one Tibetan cafe we found in the local market, near to our hotel, where they served these awesome delicacies including thukpa. This was run by a very decent man whose little daughter gelled with us in no time and was very friendly with my photographer friend. He took some beautiful pictures of her and when he and his wife visited the place a year later, sans us, he gifted her the printed copies of her photos. I will always remember the richness of the cafe in terms of gratitude and a perfect host.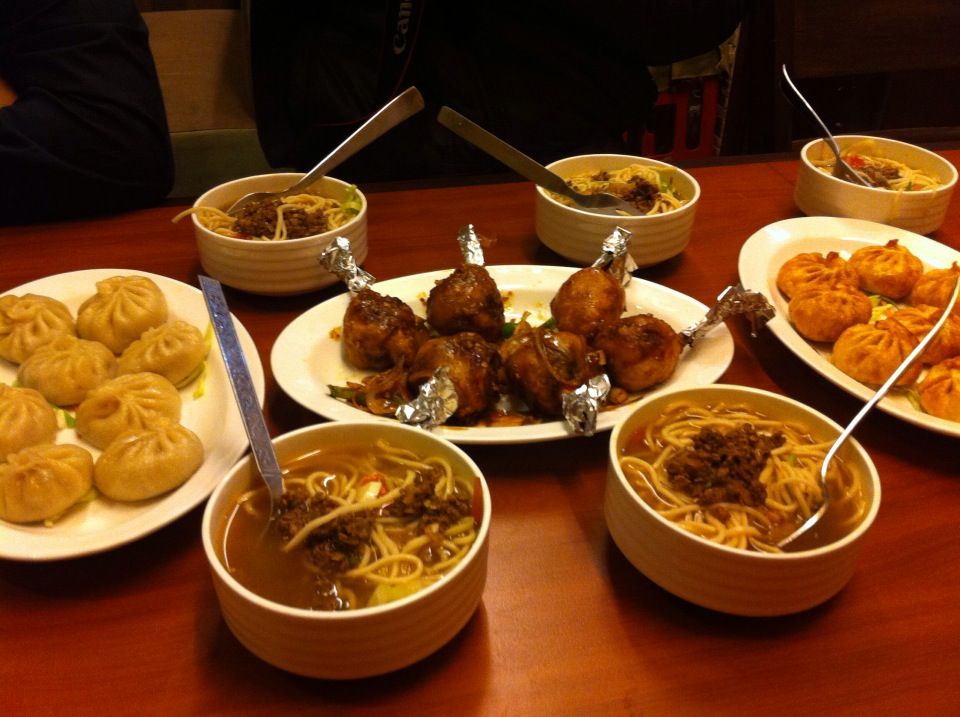 When talking about the food, I will mention the yummy breakfasts that I had in my hotel Bella Heights. The winter sun teamed up with hot sunny side up and paranthas, use to make my days very energetic and fulfilling.
Not to forget the maggi and road side tea we had while roaming around the outskirts of the city in search of good photographs in awesome locations of the hill.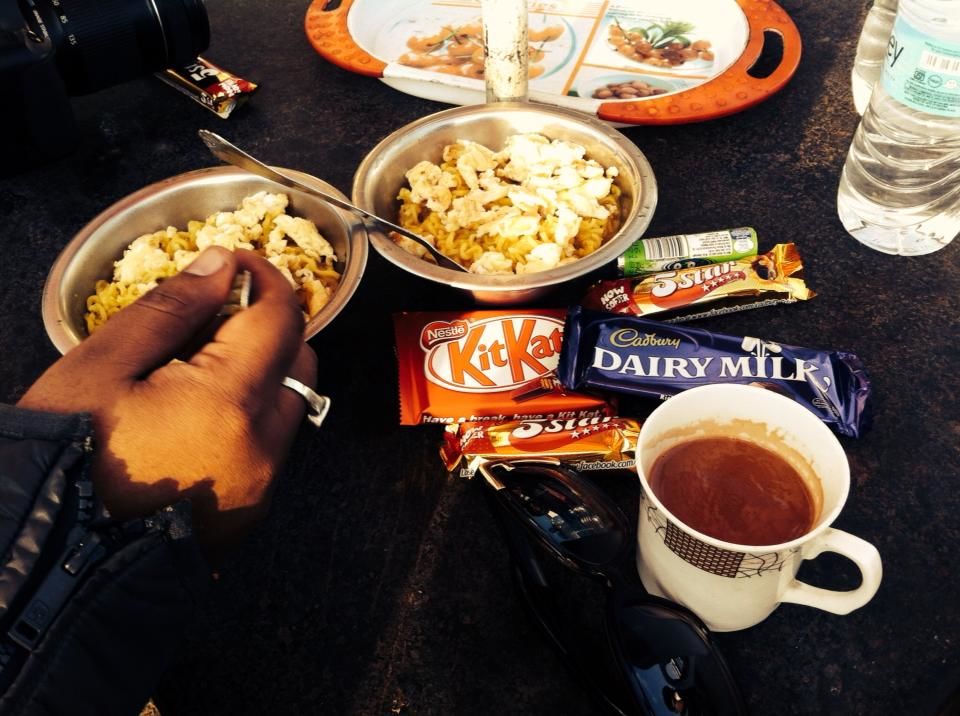 Highlights
The highlights of the complete trip of Mcleodganj was the wonderful nature around and the peace accompanying it. It served as a relaxing yet enjoyable trip for all of us and it turned out to be an ideal first vacation that we all took together. Till date we remember even the minutest details of the trip and crave for more such time. 3 years have passed and I am a mother of a child but the freshness of that trip is still there with me. I thank God for giving such like minded and wonderful souls as friends in my life. Friends are like an extended family to us and this trip indeed brought us much closer.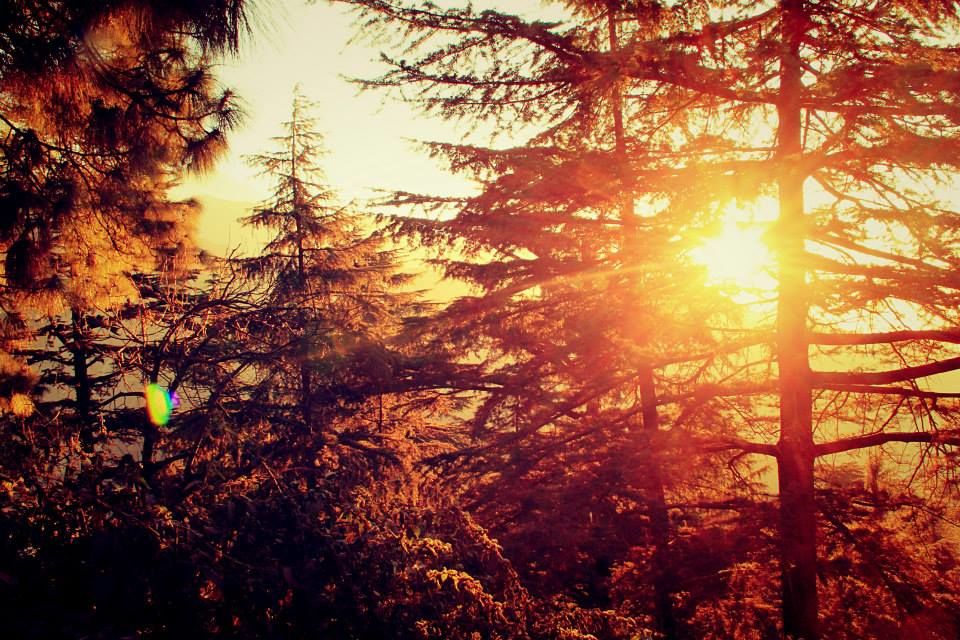 The pictures that were taken during the morning walks were a pleasant surprise for us because they described the charm of the place we were visiting. I personally feel that the best time to explore the place is during the morning which contains the freshness of the dew and sun rays on the simple objects like tree, leaves, road and stones.
A special mention to the picture stated below as this portrays the ultimate reality of life. Whatever we achieve in our lives, we all will reach this state and that one person who will be there beside us at that time will be our life partner. This picture always takes me in future and I really wish to reach that stage of life with dear Mr Husband. It makes me realize my blessings and motivates me to love and respect him more by each passing day.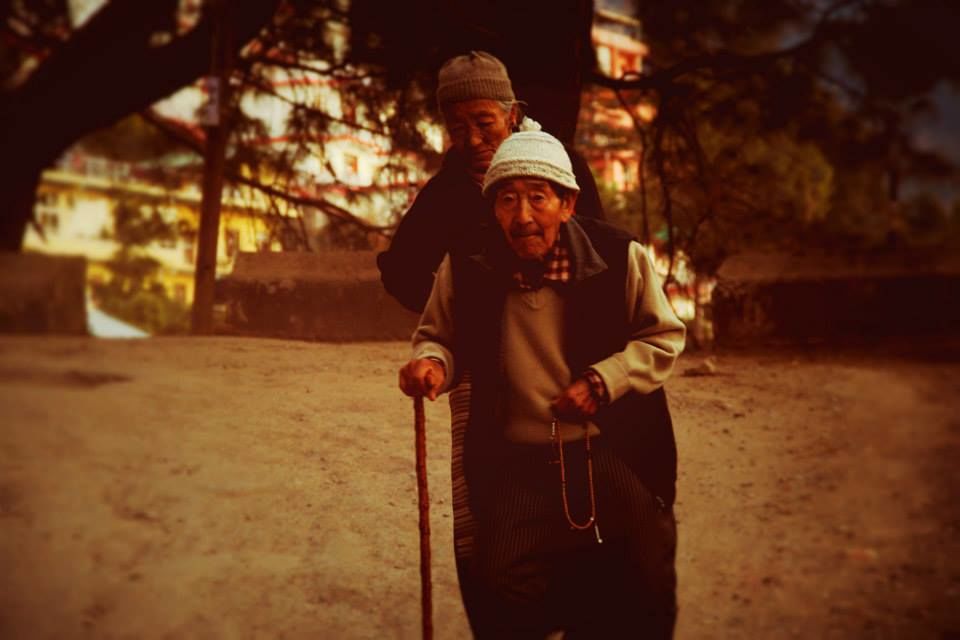 Today we all are busy in our lives and are daily fidgeting through the chores of our routine but in our hearts, we all know that, this trip will always be the special trip with special people to a special place. And trust me, Mcleodganj is forever etched in memories as the coolest and most serene place in India.
Happy travelling..
The actual name of the temple is Tsuglagkhang or Tsuglag Khang, but its commonly known as the Dalai Lama's temple. It has statues of Shakyamuni, Avalokiteśvara, and a statue of Padmasambhava (Guru Rinpoche)
This enchanting waterfall is located about 11 kms from Dharamshala and is easily approachable by road. It is one of the best tourist attractions in Dharamshala and is known for its old temple, a fresh water spring, and slate quarry a waterfall surrounded by stunning cliffs and trees.
Triund is a ridge that overlooks the Dhauladhars. The ridge elevation is between 2,810 and 2,875 metres. It is a one-day trek 10 kilometres (one way) from McLeod Ganj bus stand and under 6 kilometres (one way) from Galu temple near Dharamkot. The trail is rocky and cut in steps at some places. This stretch through the woods is known as 22 Curves, because of the 22 switchbacks one has to walk through to reach Triund.