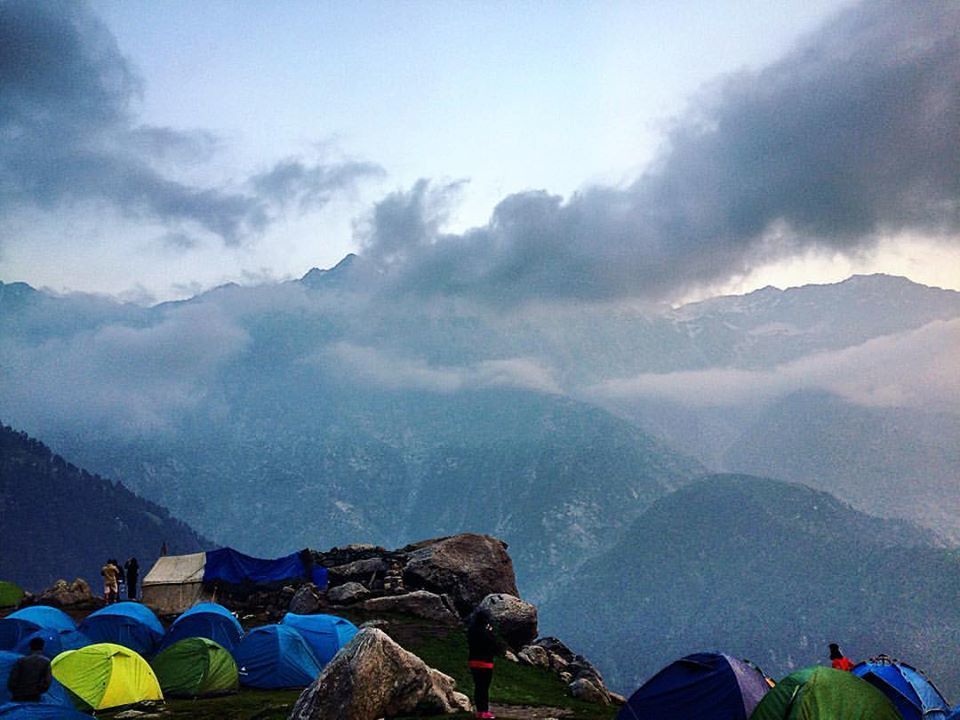 It all started with the office calender where I noticed a three day off (24-25-26th June) in the month of June. I had made up my mind to either go for Kheerganga trek or Chopta Tungnath trek. Asked few of my friends for the same a week ago. It was an on and off plan,all of them had their respective work. So me and a friend of mine decided that the two of us should go.
The place wasn't finalized yet. After few discussions, we settled down for Triund. Decided to leave Delhi on Friday night(23rd June) so that we could have plenty of time to enjoy three days. But due to certain circumstances we couldn't leave on friday so we left on Saturday morning instead.
As we were quite low on budget this time, we decided to board a non-volvo HRTC bus. We booked the tickets on redbus and got a handsome discount out of which each ticket cost us Rs. 400/- only.
The bus was scheduled to leave for Mcleodganj from ISBT Kashmere Gate, Delhi at 6.35 A.M. My friend reached ISBT at 5.50 A.M but I got late and could manage to reach there by 6.30. As we sat on the bus I felt like using the restroom so I de boarded the Bus and went to the ISBT restroom. As soon as I came out of it, I saw that that the Bus was not there(too punctual). I ran towards the exit,my friend kept calling me on the mobile but I was in such hurry that I did not pay much attention to it. The bus was standing in the queue at exit and I boarded the bus. Took my seat and started our journey. It was quite hot in Delhi and I had to sit on the window seat (Pre-booked seats)
The bus started and we got excited. Had few eatables and cold drinks and for the breakfast the bus stopped at a Dhaba. Had our breakfast and started feeling sleepy but it was so sunny we couldn't sleep. Covered our faces with scarfs and slept.
Reached Dharamsala Bus Stop at 7.30 P.M (one hour late than the scheduled time). From Dharamsala we took another bus for Mcleodganj. But to my surprise,the roads were hell jammed. I could see the long queues of traffic everywhere. Managed to reach few meters near to the Bus stop and again we found a very large traffic jam ahead. So we decided to de-board the bus and walk instead(as the traffic would have taken at least an hour to clear). Reached Dalai Lama Road and started looking for room to stay. It was all packed and we could not find any room and I went to the Guest House where I stayed the very last time, but it also did not have any room left. At last we found a guest House and that too had only one room left. So without wasting any more time we decided to take that room only as it was 10.00 P.M and we being two girls and did not have much energy left to carry bags and look for more rooms. We had maggi for dinner and slept.
I woke up at 5.30 A.M (which usually I don't). It was such a beautiful weather and I woke her up and planned to go outside and enjoy the weather instead of sleeping. We went out and such a pleasant weather it was. We had tea and omelette. Sat at the tea stall and spent such a wonderful time there. Then went back to our room at 8.30 A.M as our trek would have started by 10.30 A.M. Got ready ,packed our bags and much needed things and headed for Dharamkot Road. We had to reach Shiv Shakti Guest House from where our trek would be started(booked our trek from Triphippie). We reached guest house and did all the formalities and took our dry packed lunch with us.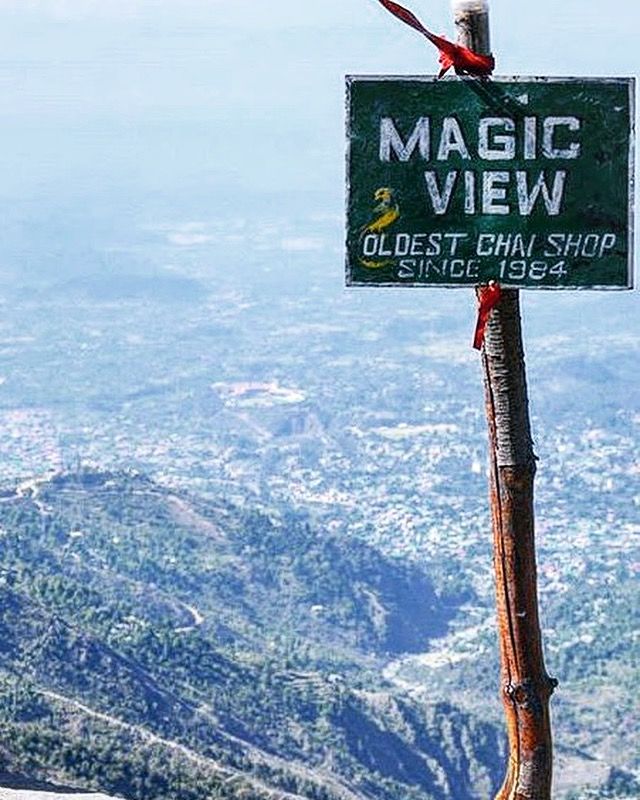 The trek started off quite well at 11.00 A.M with a group of 25 people. We stopped at few shops and had maggi and soft drinks on our way.There were gigantic rocks and the trail was through deep and dense forests. We started feeling tired after few kilometers and took enough rest,clicked pictures. There were two guides with us,one was at the beginning and another one was at the end. We two being the last were accompanied by the guide all the time and he was such an amazing person. He took care of all the things and was too patient whenever we stopped during the trek. We did not interact much with rest of the people and continued our trek. It was such an euphoric feeling. The clouds were moving around us and such high mountains and the crazy two of us.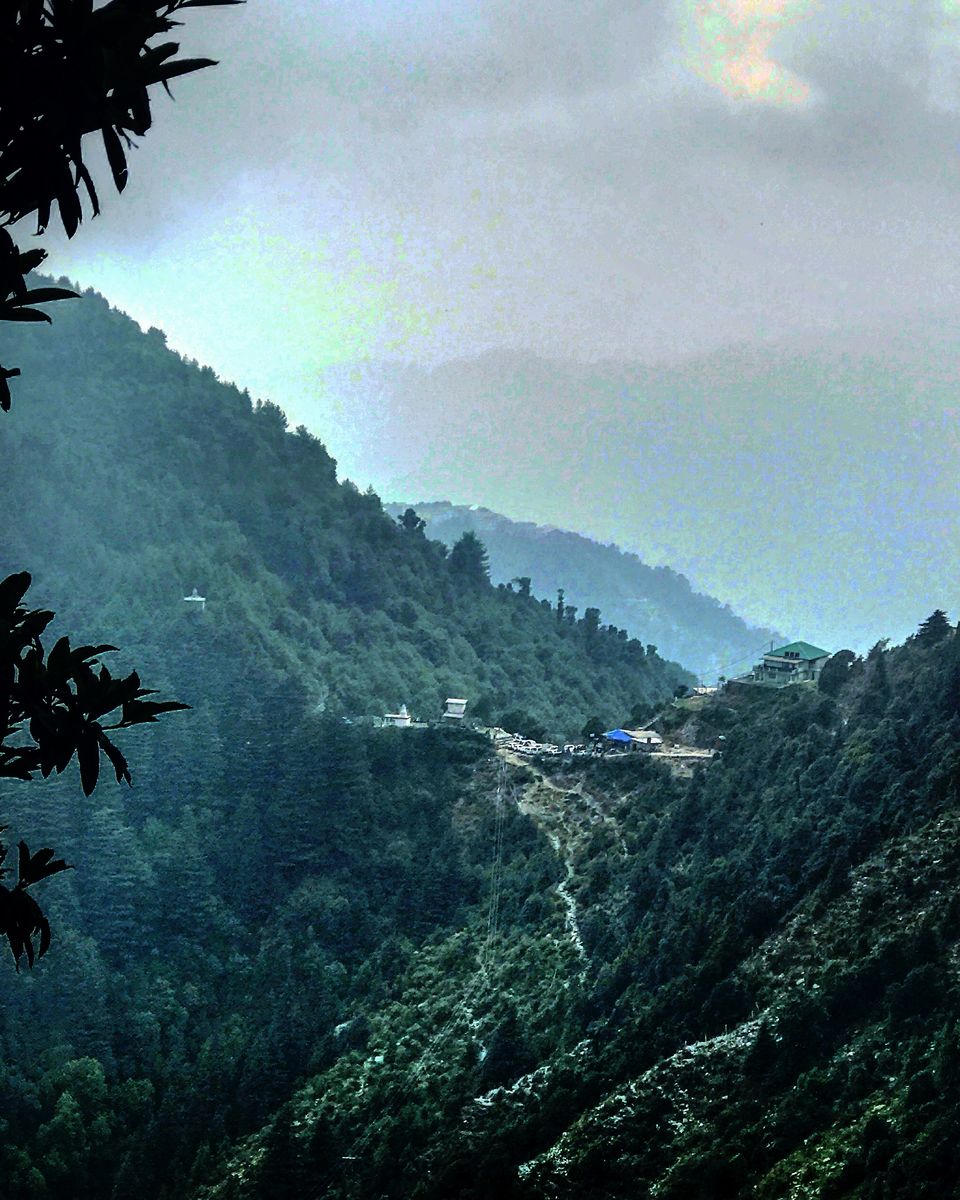 It started raining during the trek and we took some rest. We took some rest and stopped at a shop and had maggi and omelette. There were many people on the trek, they were playing music on their bluetooth speakers and some were carrying their guitar and were singing along with it. All kinds of music were there, be it Hindi, English, Punjabi, Retro. Finally after 6 hours of a tiring yet alluring trek, we reached at the top.
After reaching , we realized that all these 6 hours were worth it. I mean I don't have words to explain how terrifically astounding it was. There were clouds everywhere. People were sitting, relaxing,laughing and started looking for their camps. We being nonchalant about our tents as we knew that our guide would give us a suitable camp anyway. We got our tents and left our bags in the camp and went to the top rock.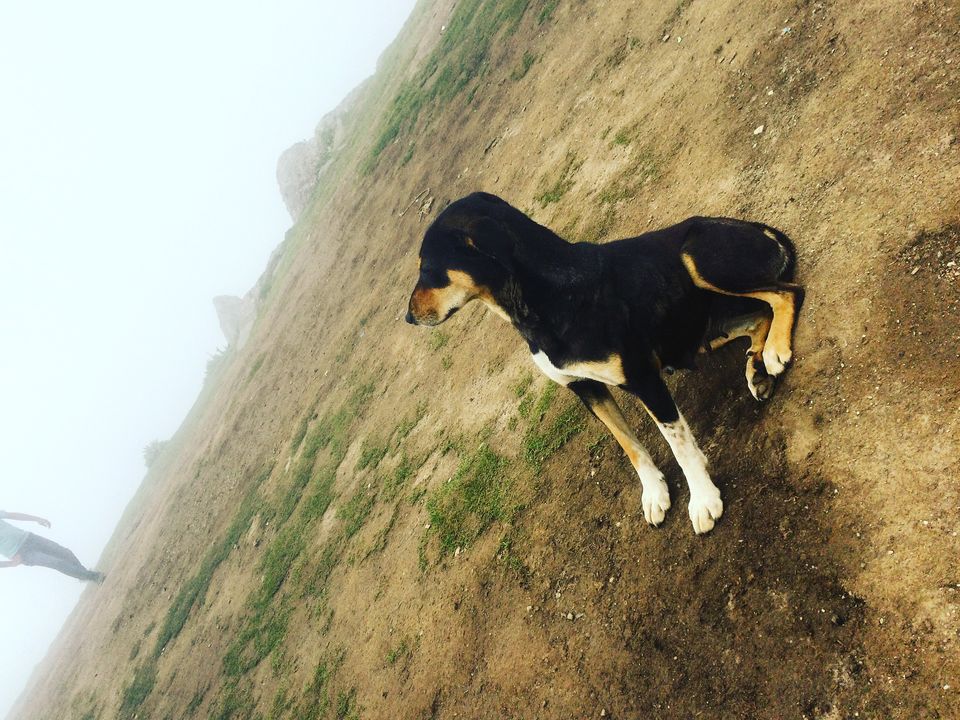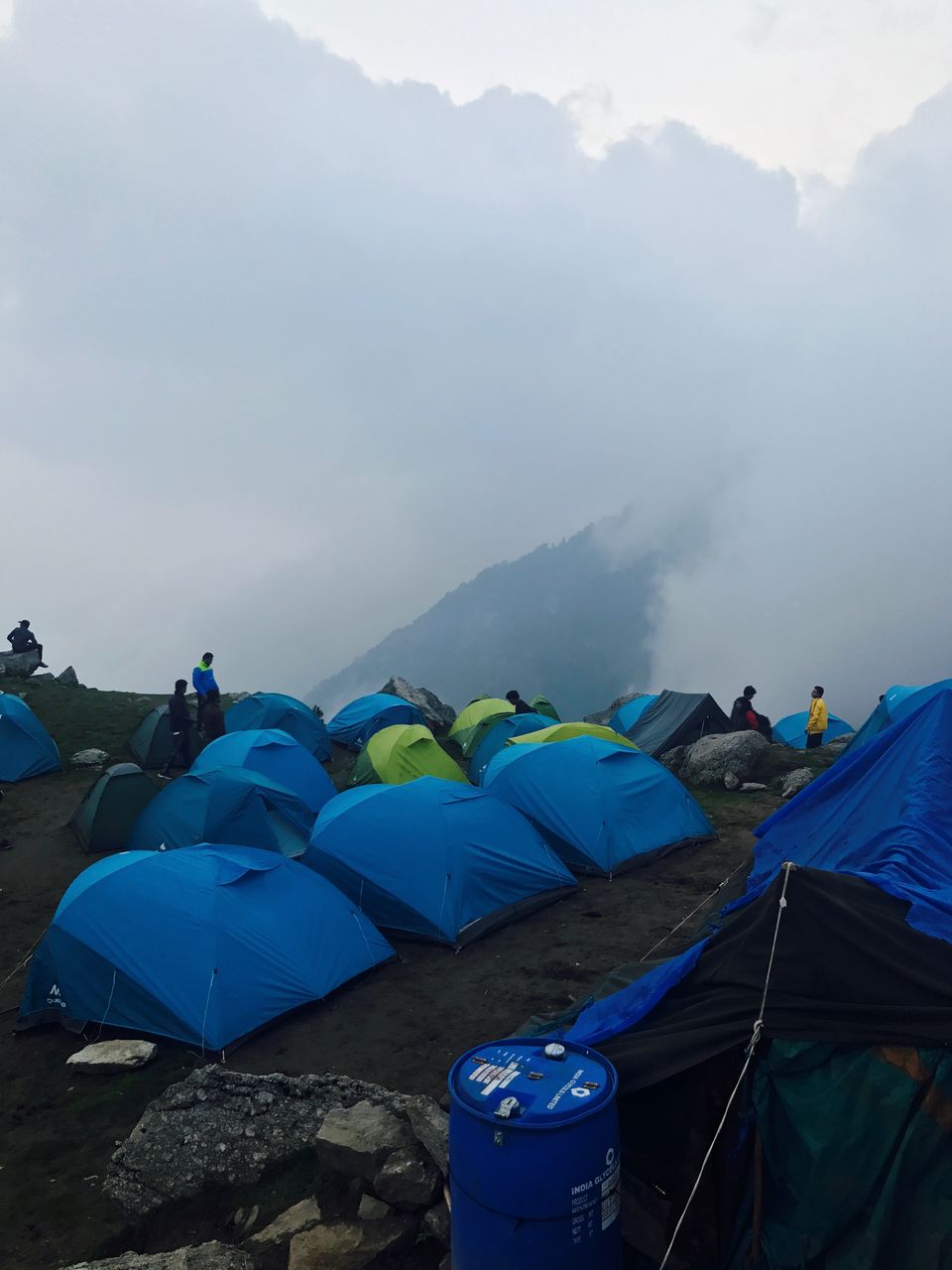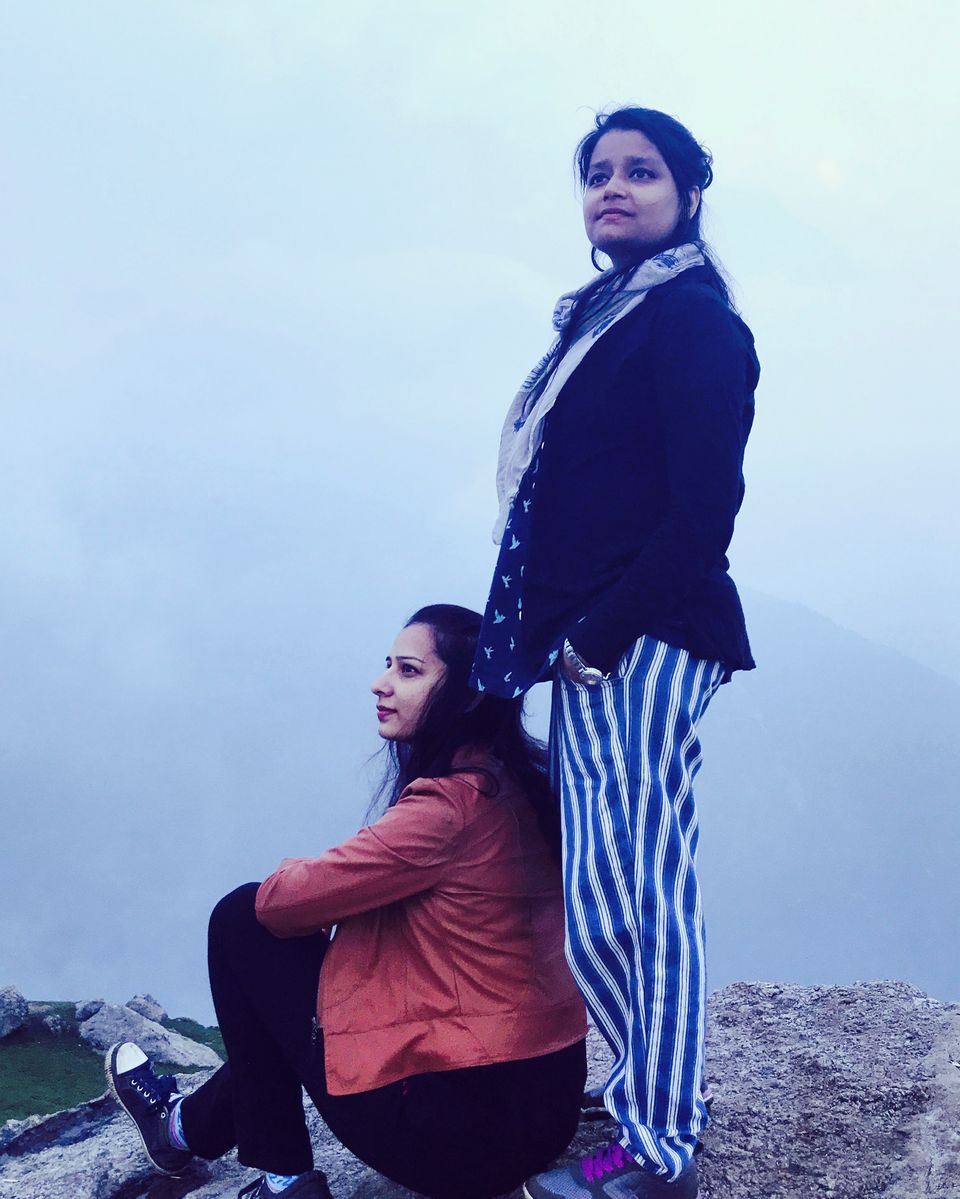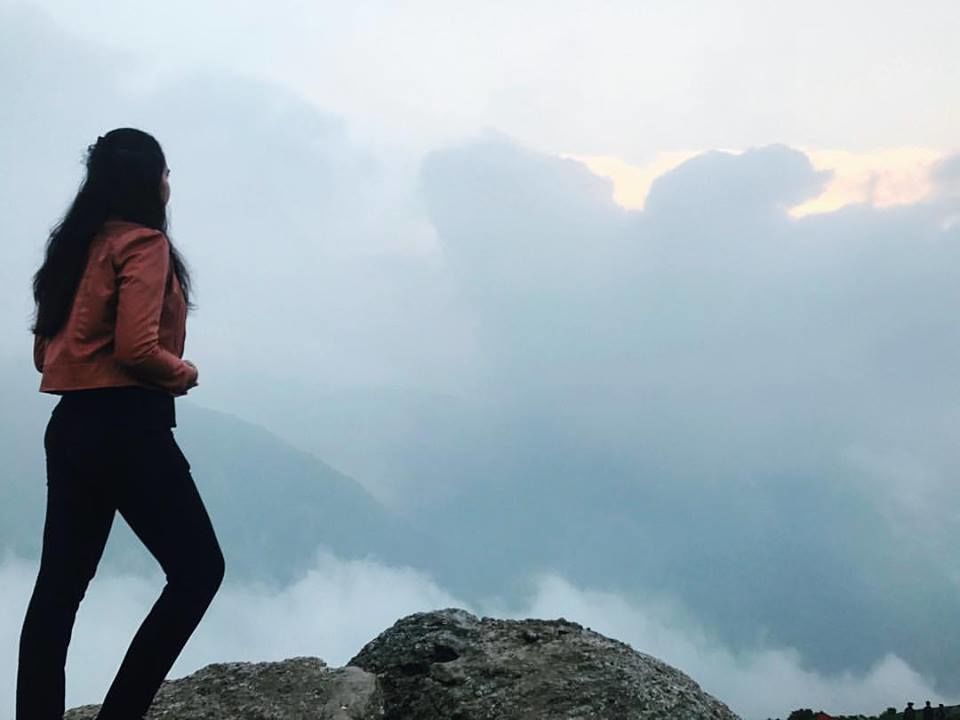 The weather was so chilled (7 degrees). We wore our jackets and full pants and had tea and pakodas. Sat there for many hours and enjoyed the tranquility. Again such a divine feeling crossed our way. Sitting at such a place where you feel no chaos and no annoyance, just you and the adulation for mountains for which you travelled hundreds of kilometers. People were craving for all the stuff they usually need during such chilled weather :p. Thankfully we had ours as we had carried it from Mcleodganj to all the way till Triund. It gave us all the coziness and warmth at the Triund. People were in groups singing and dancing and we both were sitting on that rock and enjoying and missed our friends a bit. Had our dinner at the camp side (Rajma Rice,mix veg and chicken). As I am a star gazer at heart, my foremost wish was to have a view at the Milky way galaxy, but there were so many clouds that I could not catch even a single sight of it. But the sky was fully encrusted with stars all around and perpetually gazing at them gave me goosebumps. The last time I encountered such an eyeshot was in Simla in 2014. N number of stars waving at you, you look into them, you get lost in your thoughts. I felt like the whole universe was up there in the sky and those twinkles were welcoming me to their world. I mean those were the last for a lifetime moments. Such a phenomenal feeling it was . Didn't want to go inside our camps as we were into an entirely different world but as the weather outside was getting really chilled, we had to move. Being so tall, I could not adjust myself into sleeping bags but I adjusted somehow.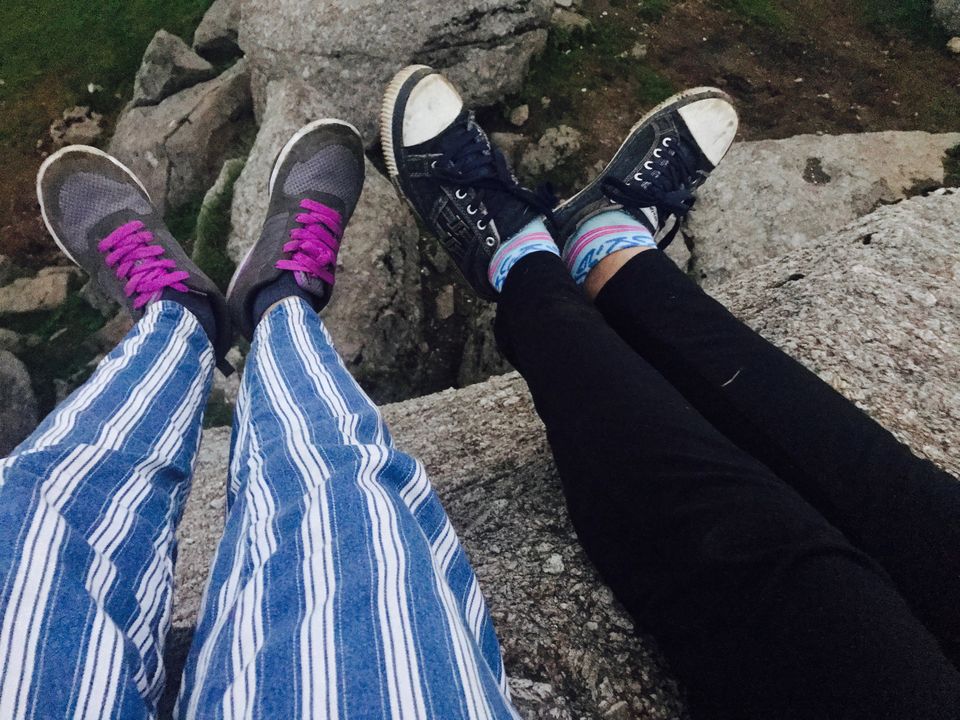 Wasn't feeling sleepy , asked my friend at 3.30 A.M to go outside and have a walk. "So jaa Megha, bohot andhera hai bahar, mujhe neend aa rahi hai bohot" she said in a really dopey voice. So I tried to sleep and succeeded. Woke up at 5.oo A.M, went outside the camp and woah! what greeted me a 'Good Morning' was simply breathtaking. "Oye Parnika jaldi bahar aa" I screamed out of excitement.
We couldn't have asked for anything more. Mornings never looked so quintessential. Took a short walk and had tea and snacks. Packed our bags and headed for Mcleodganj. Stopped at few places to have parathas and tea. It took 3 hours to reach Mcleodganj.
We did not have our tickets booked for Delhi so we started looking online but there were no tickets available. We being so drowsy got bit upset. So we decided to go to bus stop and take a bus for Pathankot and take the train from Pathankot to Delhi as this was the only option left with us. We went to bus stop and enquired about Delhi tickets but no tickets were available. Then all of a sudden the man told us that somebody has just cancelled their tickets and asked if he should book it or not. We got excited and asked him to book it. It was a volvo bus and it would have left for Delhi at 8.oo P.M. We had 5 hours left so we left our luggage at the shop and roamed around Dalai Lama Road, I showed my friend all the places I had been to the very last year. It feels so nice coming at same places again and watching that nothing has changed. We went to Moon Espresso cafe and had coffee and chocolate Brownies. Had tea, maggi and momos thereafter. Roamed around Mall Road and went to the bus stop and boarded the bus.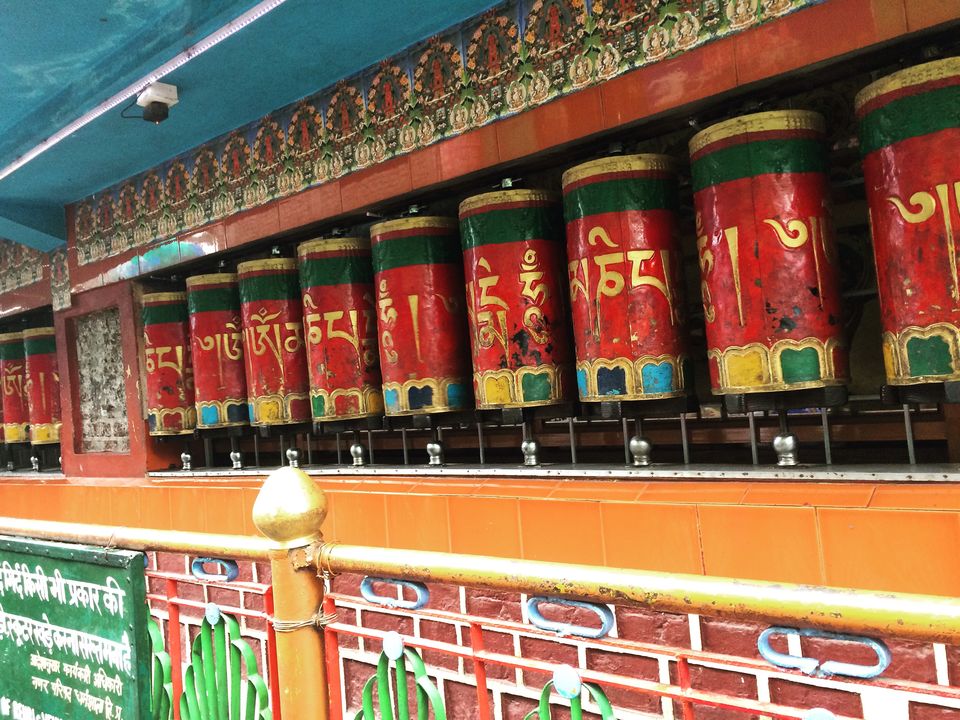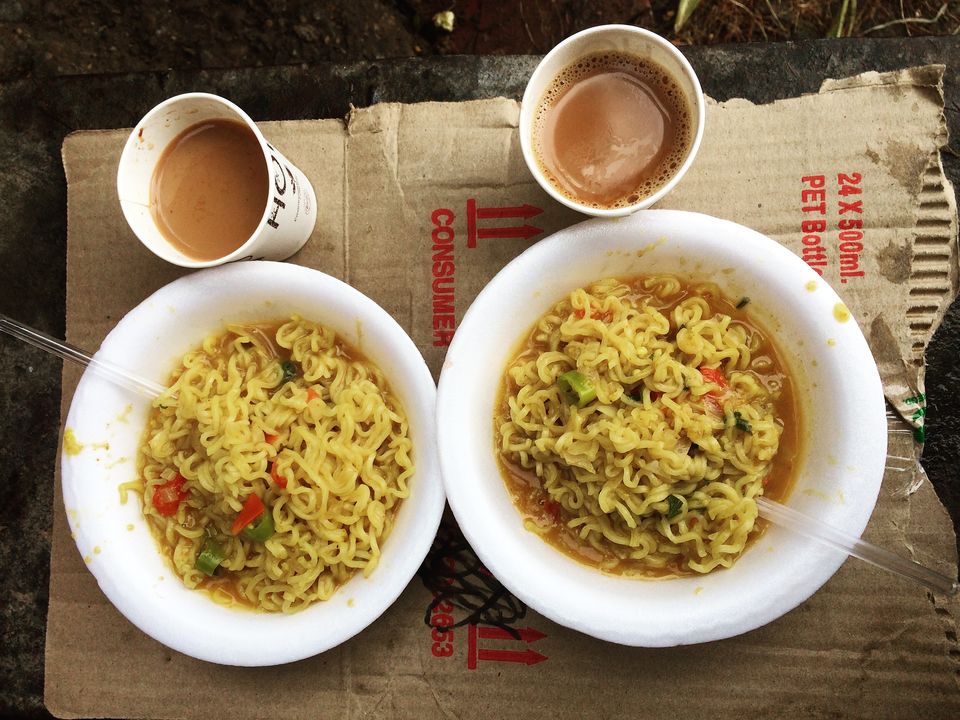 The bus left at 8.00 P.M and stopped at a dhaba at night, reached Delhi at 8.00 A.M. We took our respective ways and went to our homes.
This trip is very much close to my heart. Travelling with the people you love is like carrying your home with you. We gel up so well. No complaints and no demands. This was our third trip together. I would always cherish these moments as being on the mountains has always been an exemplary feeling for me.
Tips when going on for a trek:
1. Do not overburden yourself with the unnecessary stuff. It will make trekking difficult.
2. Have plenty of water and light snacks.
3. Do not be in a rush, take your time, enjoy the views. Take enough breaks, it's not always about the destination.
4. Wear comfortable shoes.
5. Try not to talk much during high climbs as it might make breathing difficult(low oxygen level)
6. Do not throw garbage during the trail. Try keeping it with yourself and throw it later in a dustbin near you.
7. Stay kind to animals.
Keep travelling,keep living :)