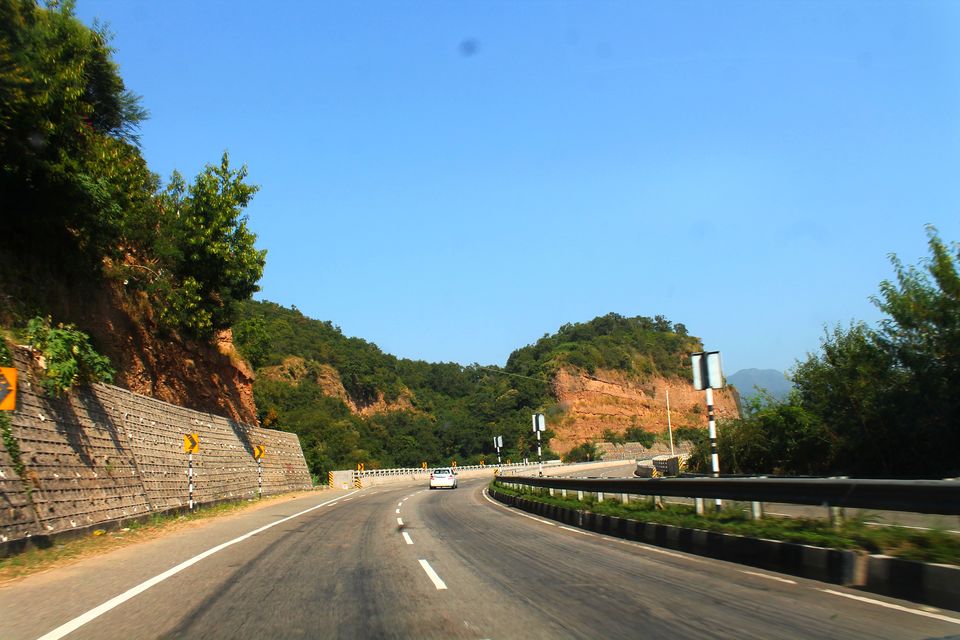 The most awaited trip,i was waiting for this trip since my first year of engineering eventually it happened last year. We started our ride from New Delhi to many destinations. Our first ride being from New Delhi (9 am) to Shimla. At 8 pm we reached Shimla and there is no need to mention the city looks even more beautiful at night since i am not very fond of cities so i don't stay for longer time.We left the city for Manali at midnight after having dinner . As the night passed the road side view was astonishing beyond explanation,sky is far more clearer then Delhi.
Try to cover any journey in steps,stop at some points(not cities) and give your eyes the dosage of nature. The tea of roadside dhabas was just awesome.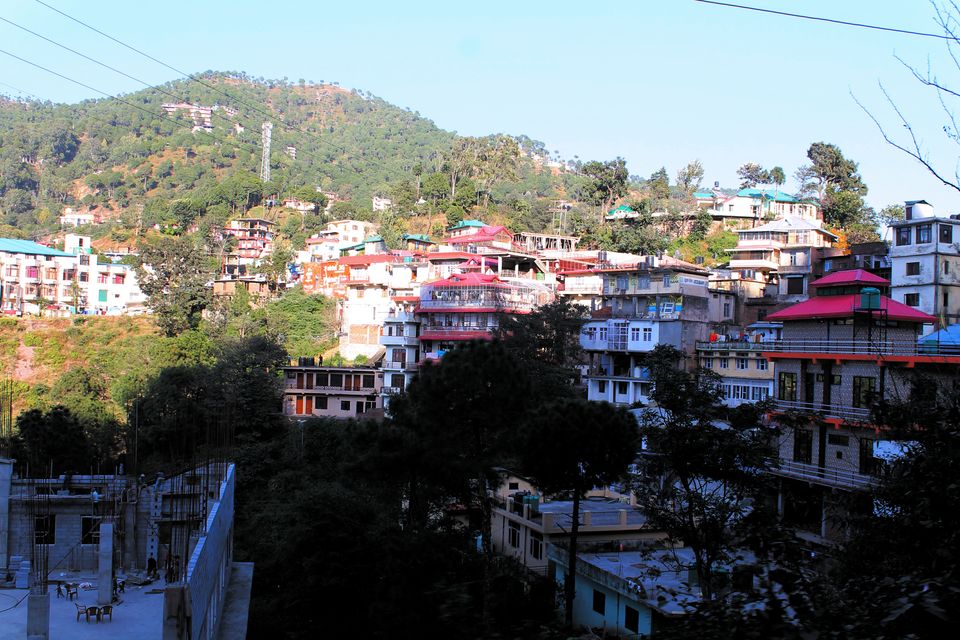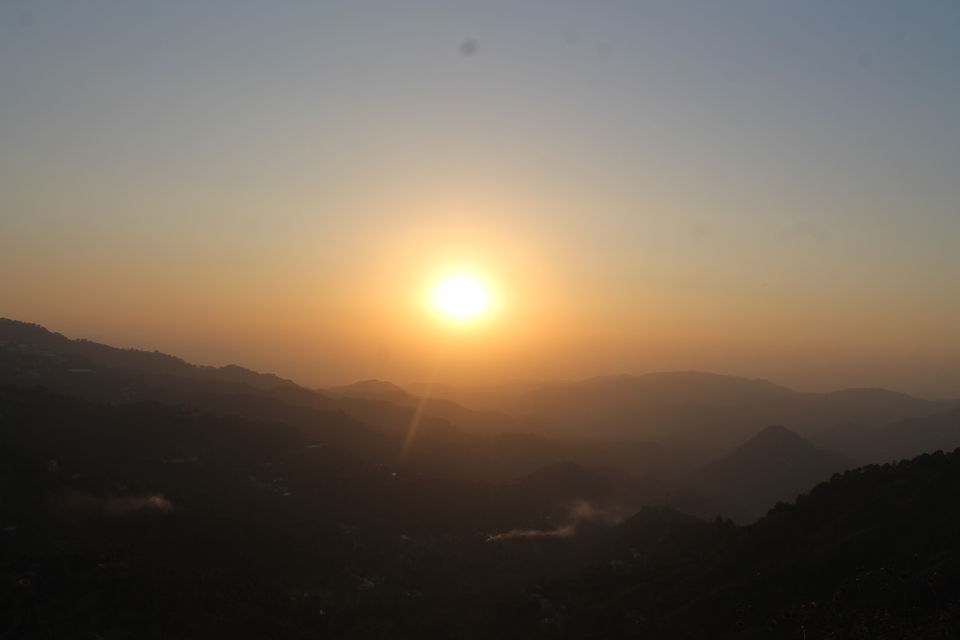 Manali to Kasol via Kullu
We stopped at Manali for a short time to have snacks and tea, it was october and we were chilling with cold always take some good warm clothes with you in this season. After break we started our journey again and from manali we headed towards Kasol the distance between two places is 75 kms. and takes around 3 hours by car due to sharp curves and narrow roads the road is a bit dangerous,drive safely.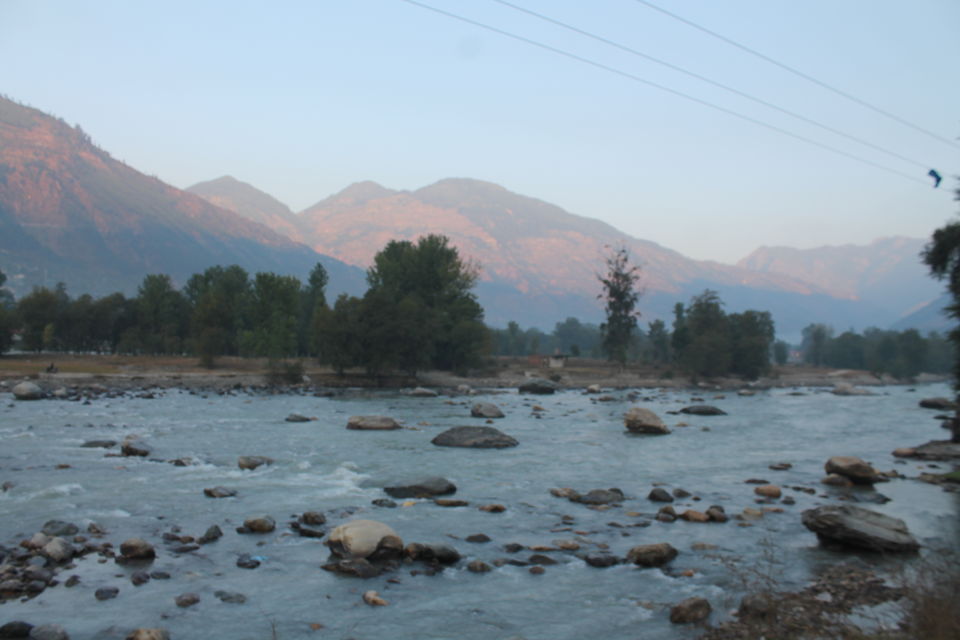 After a bridge(forgot name) enroute Manali to Kasol we were alongside the river, i don't say about you but for me river with road is one of the most beautiful combination. We stopped for a while to take photos and let ourselves be kissed by cool breeze.
After this we moved towards Kasol and view was just beyond explanation (honestly) both sides there were huge trees and then u feel like how huge nature is,whenever you visit spend some time here take beautiful photos and soak yourself in nature.
After this we decided to move forward towards Kheerganga and driving in such a road is pleasure you don't realize usually .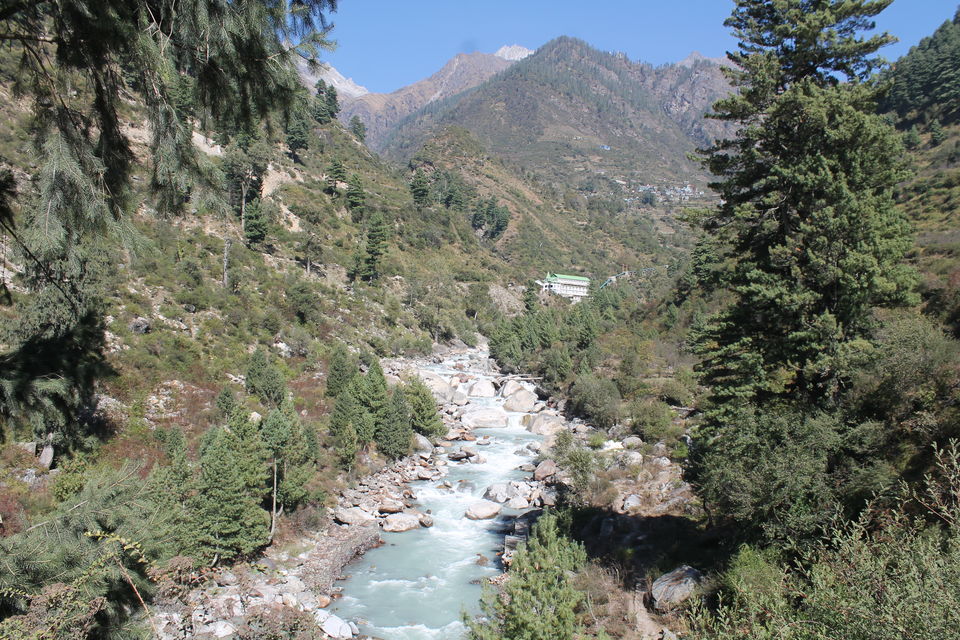 We finally reached a place named Pulga (start of trekking point) skipping a very important destination MANIKARAN where not only you can refresh youself but also can have food at gurudwara.
Our first milestone was Nakthan village, a laid-back place surrounded by orchards of apricot and apple.We stopped for a while as one our friend got sick.After few hours we decided to split in groups of 2 and 3 so two persons me and one of my friend can go up at kheerganga and make some arrangement for camps as it was already 4 pm and soon it will be dark,after leaving Nakthan, the sky got overcast and it started drizzling.Though it made the trail more slippery and challenging, thereby affecting our pace, but it was more than compensated by the beautiful weather that took away all our fatigue.If you are having any female friends in your group do take proper cautions and medicines along with you.After an hour of walk, we reached Rudranag. It is a small meadow and has a waterfall gushing down towards Parvati river.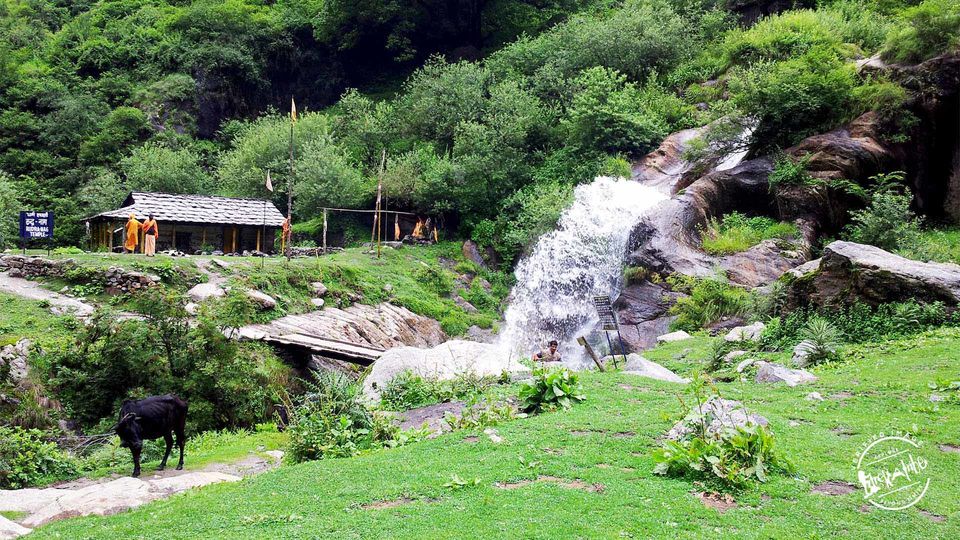 After Rudranag, the nature of trail changed completely. Till now, the trail had taken us deeper into the valley. But now it was time to ascend. We walked through the beautiful waterfalls and experienced some mesmerizing sights of the thick deodar forest. At some places, the slope was quite steep and with a bag on my back and continuous tension of friends back there at Nakthan , it became physically taxing. Meanwhile, the sun started to set and we had only covered around half of the trek and now we were seeing very less often it was around 7 pm the forest got dark and the trail became even more tough.
And finally, after four hours of trek, we reached our destination.It was dark already and we completed last one hour of trek using mobile torch and a person named who helped us in night in jungle to reach to top safely and now he's a good friend of mine(thank you baba).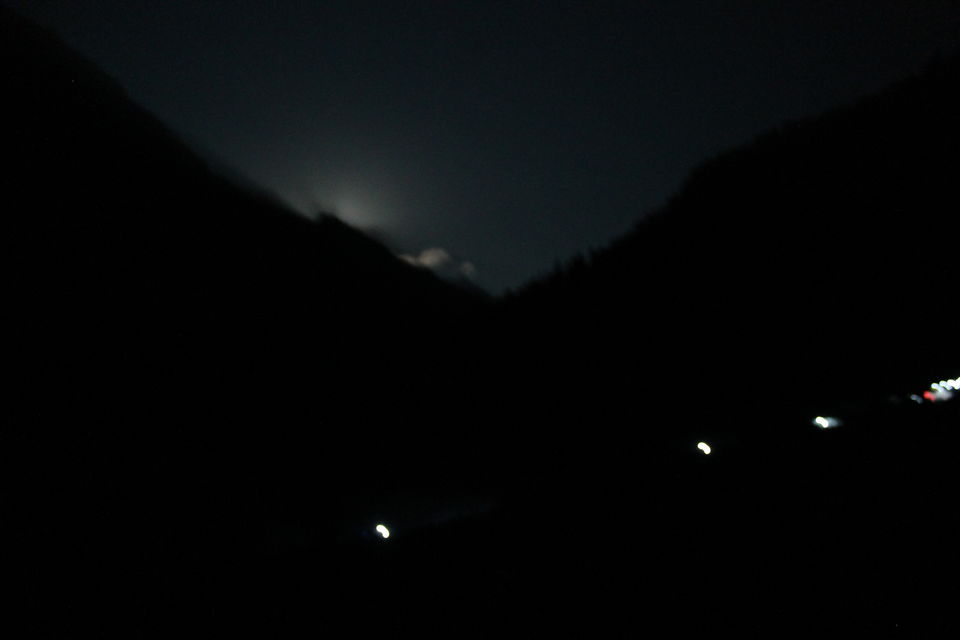 The first sight was enough to fill us up with energy and excitement, a sense of achievement, and now we were worried about our friends who separated at Nakthan village,we tried a lot to find them but couldn't find them and there was no network only network which was more or less working was BSNL (do bring it with you). We were worried and thought of going back in jungle and look for them but campers asked us not to do so at night and wait till dawn.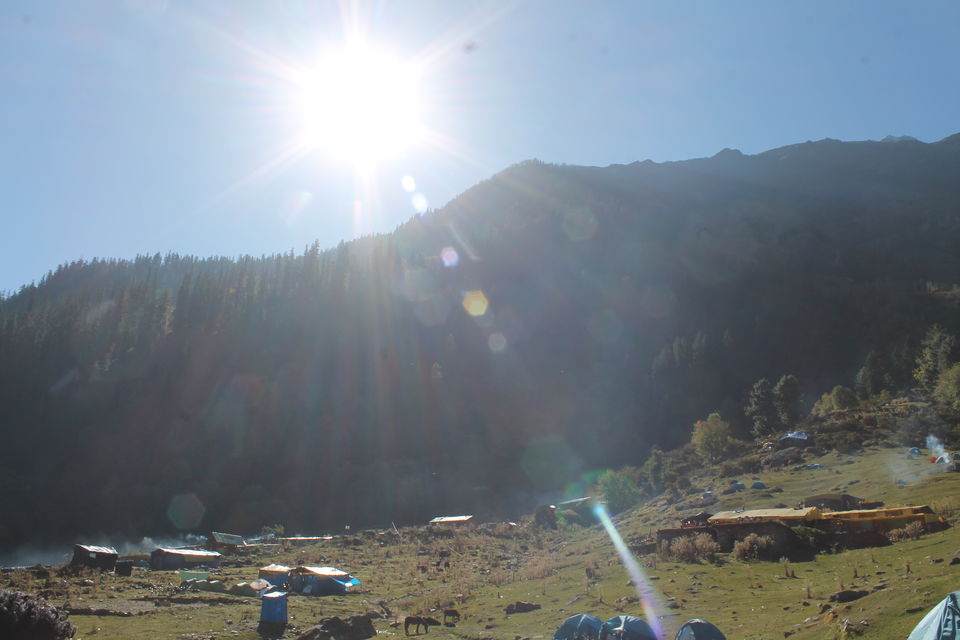 MORNING
As soon as i woke up i took out my camera and captured this awesome view not so beautiful in picture. And while capturing the pic a sound came shouting my name and as i looked the other way there were my friends, they came up at night and stayed in some other camp.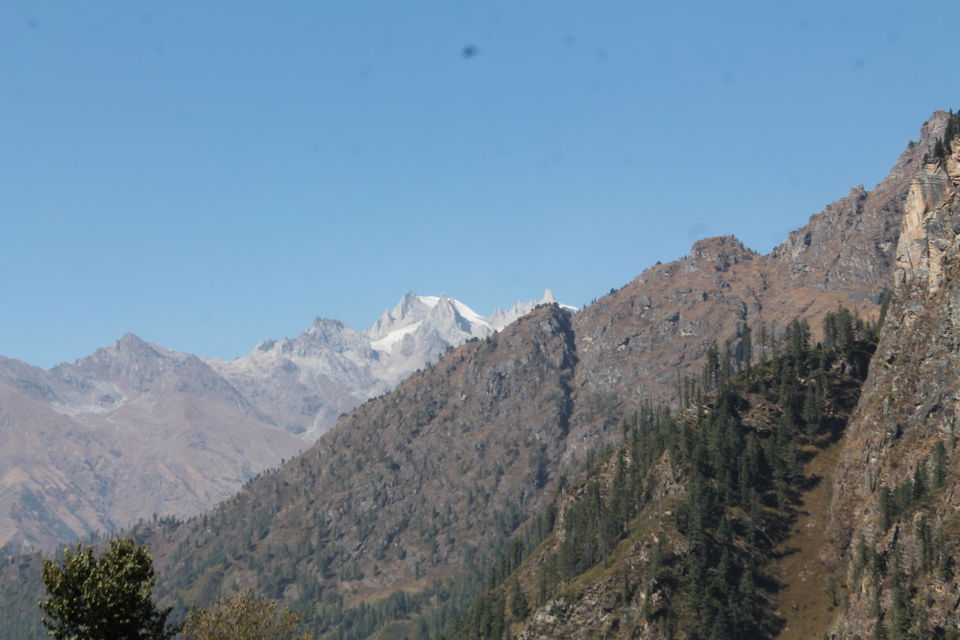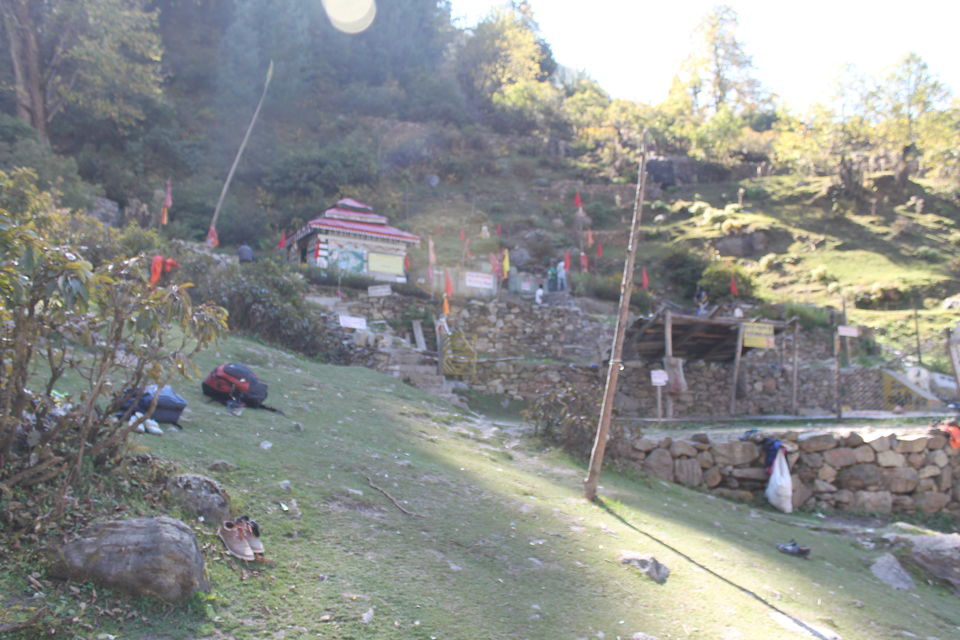 We left our stuff in our tents and went straight for the hot springs .The water temperature must have been around 35-40 degrees, which was perfect. Nestled in the mountains, the bath was an out of the world experience. I had never felt more rejuvenated. Till we came back from bath, the sun was already set. I thought that the best part was over, till I realized that I was standing under the clearest night sky I had ever seen.
i guess that's enough of talking now let the pictures talk.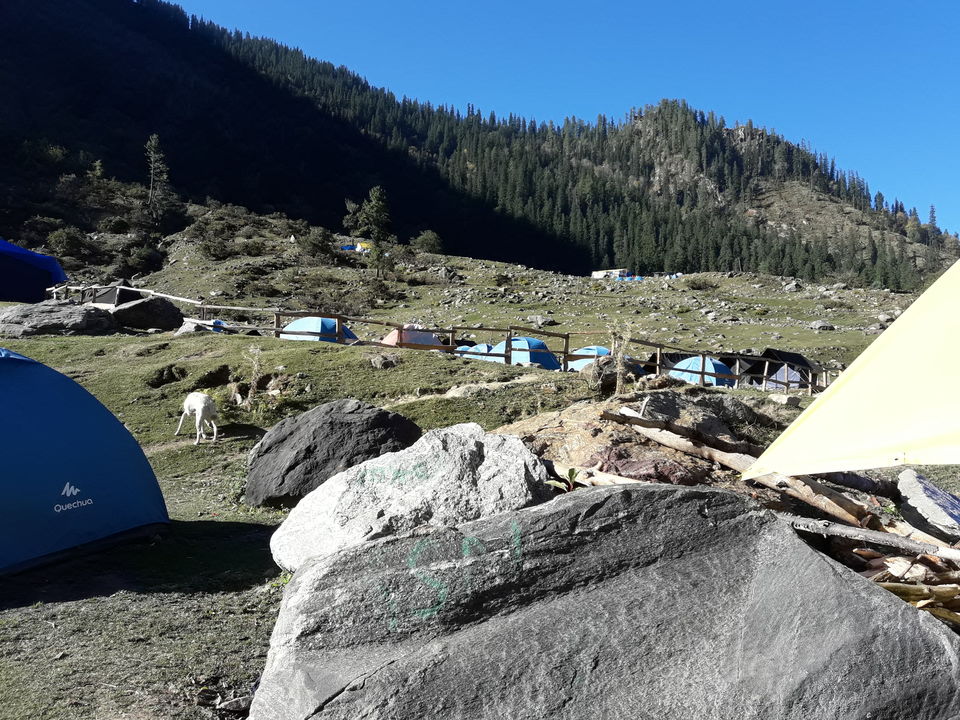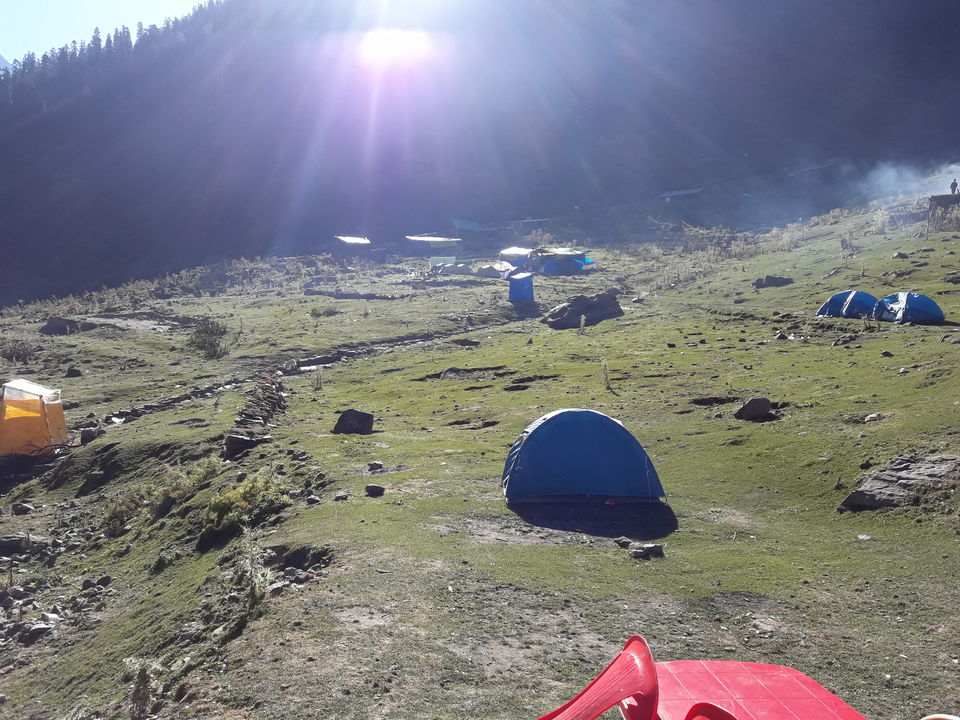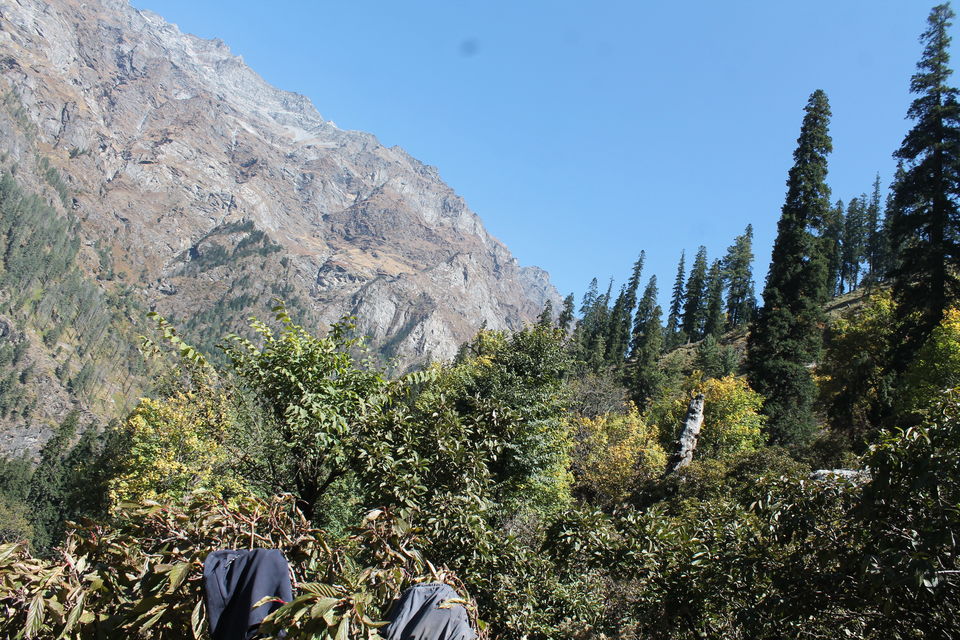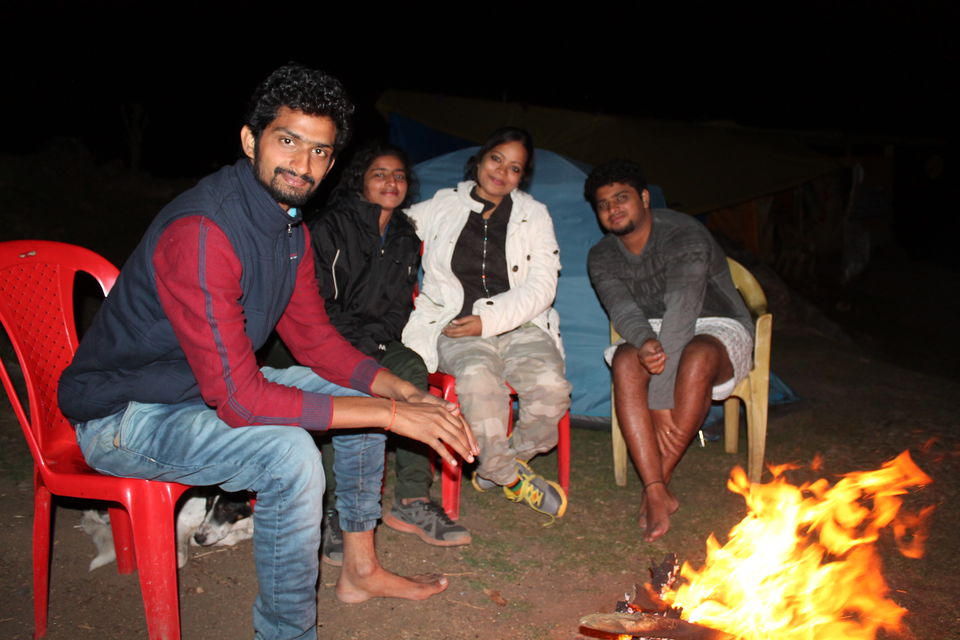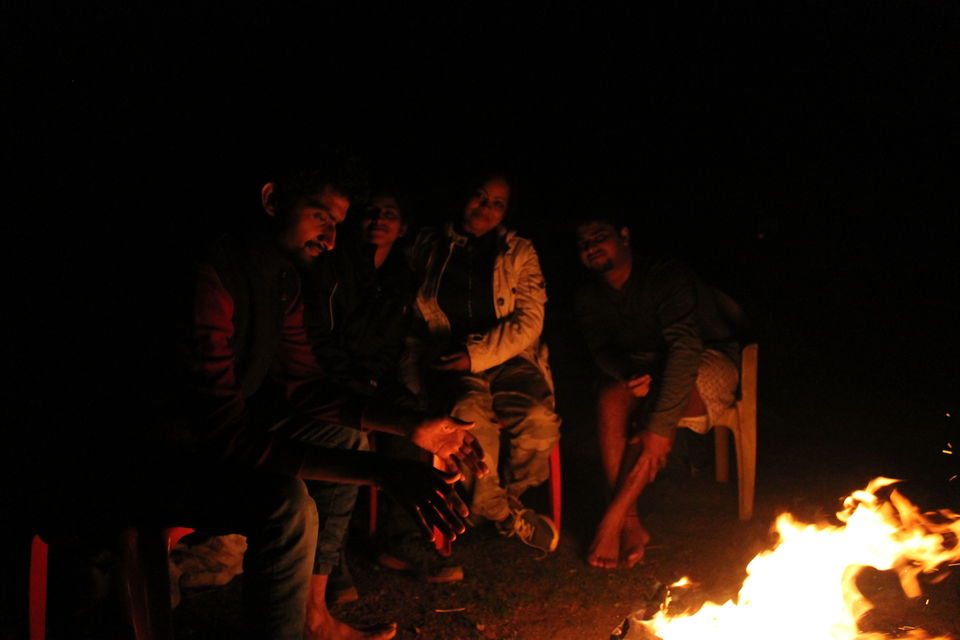 we stayed there for one day and two nights and the experience was unlike any thing i have experienced till now.
DO;
always take sufficient warm clothes.
take lots of snacks as food is quite costly.
take general medicines with you for headache etc.
avoid night driving.
for any details ask me freely.
Expenses:
Journey- Delhi to shimla to manali to kasol to trek kheergagnag 700+kms
back to delhi via manikaran kasol 600 kms
Fuel expenses:6000
Rented swift from "volers" delhi : 7000
No hotel expenses as we were staying in tents for most of the time.
Tents in kheerganga :100 rs per person per night (season was about to off so cheap tents available)
Total tent expenses were 1000 (5 persons for 2 days)
Food : food is expensive you will get a maggi for rs 100 , boiled egg 30rs. , tea 40 rs , chapati n all for 1 person 300.
So carry packed food along with u.
You can cover this trip in Rs. 3000 to 4000 easily via public transport.
Famous cafe shiva cafe (but crowded)
HAVE A HAPPY AND SAFE JOURNEY