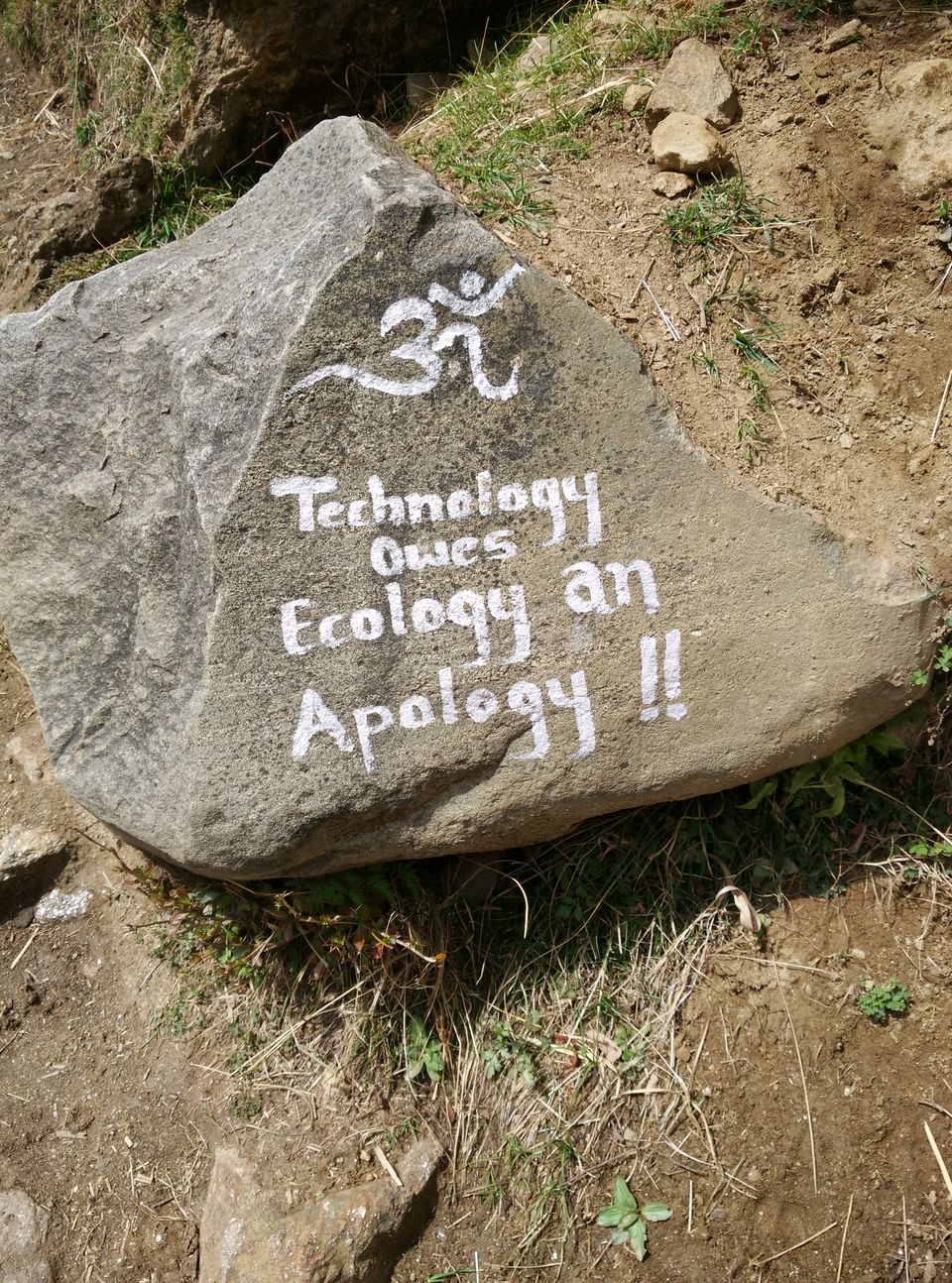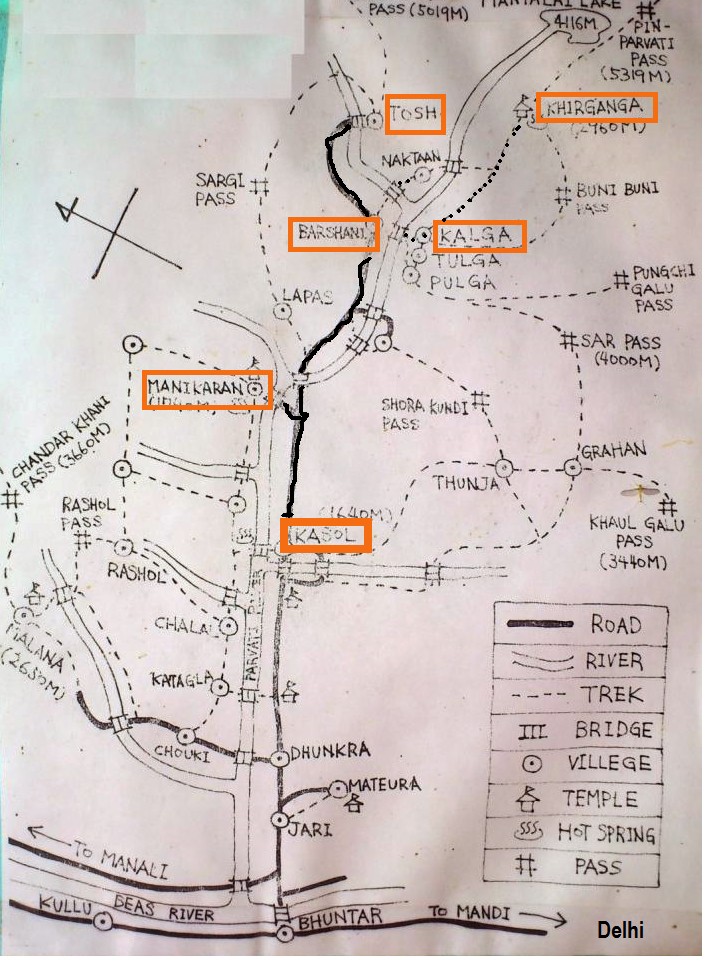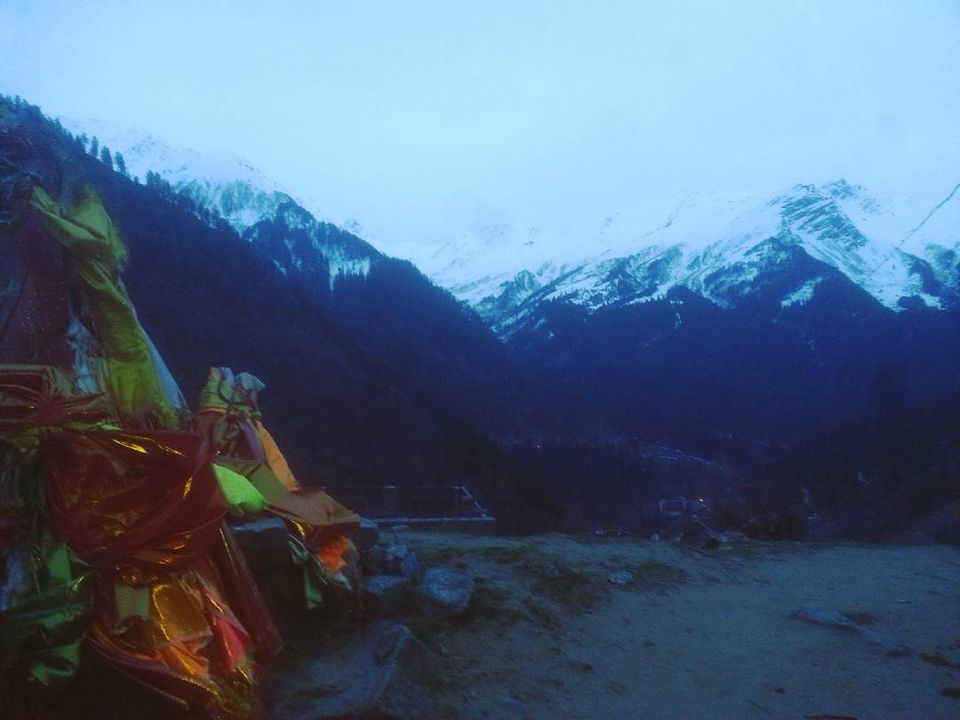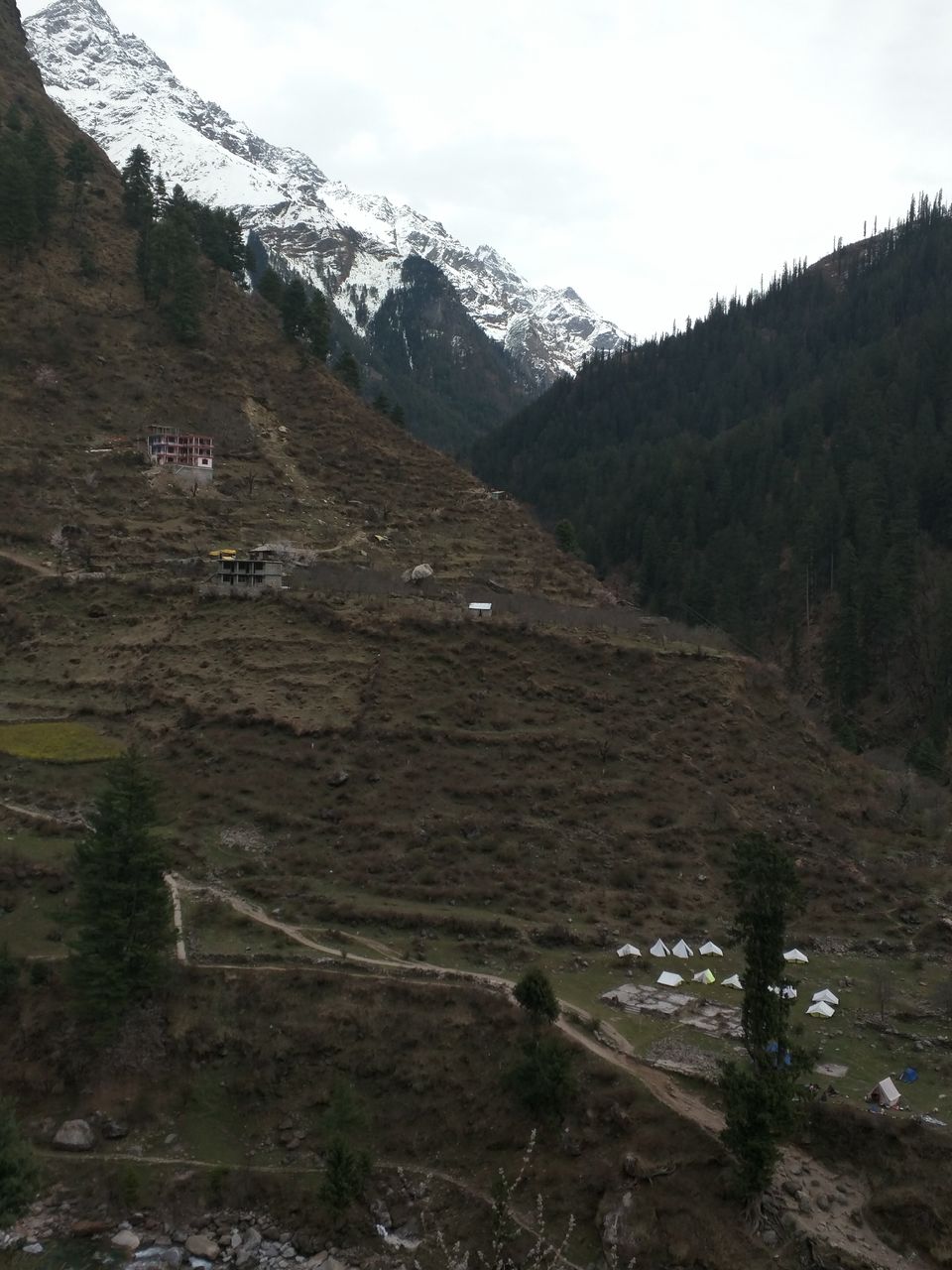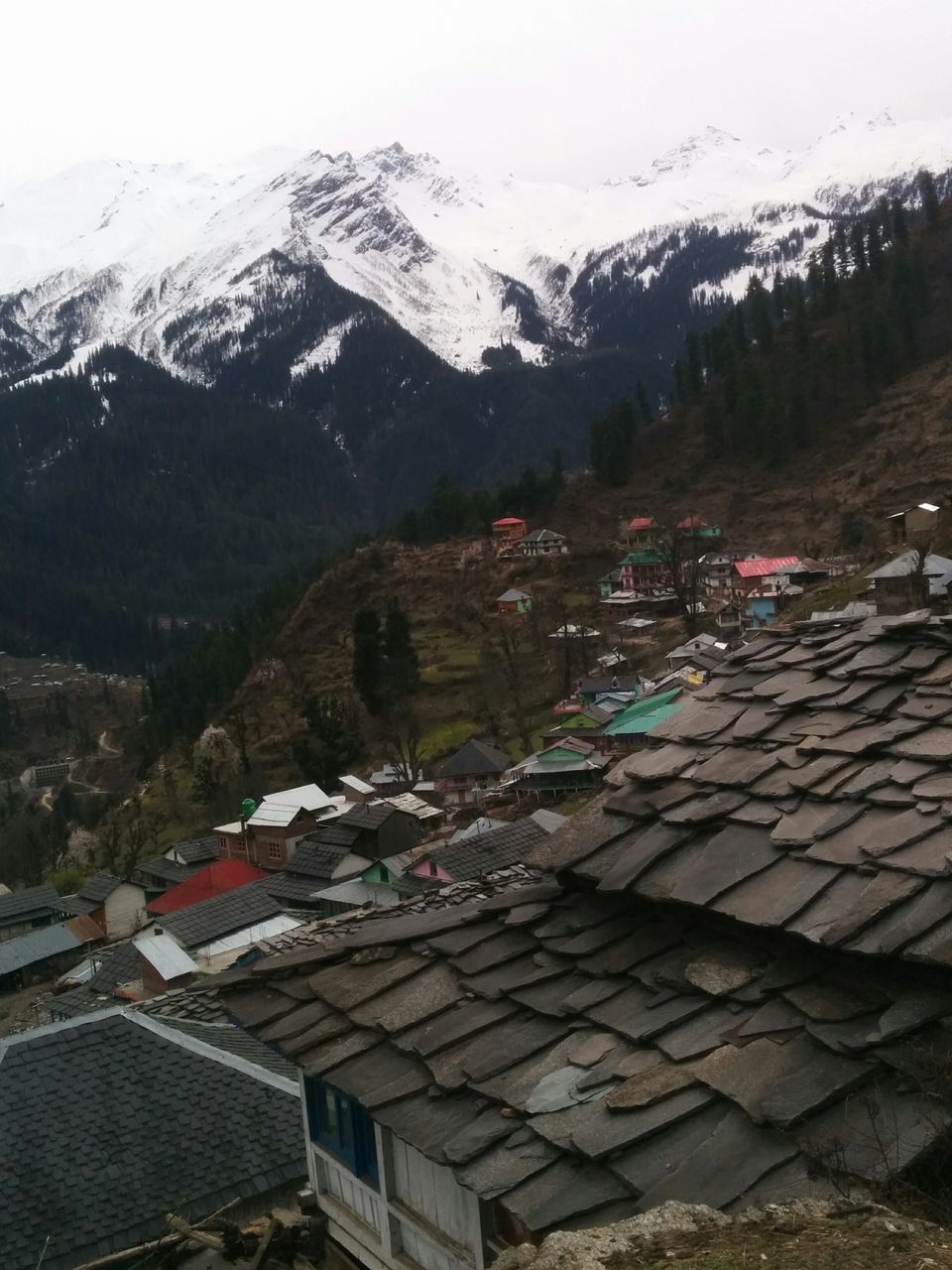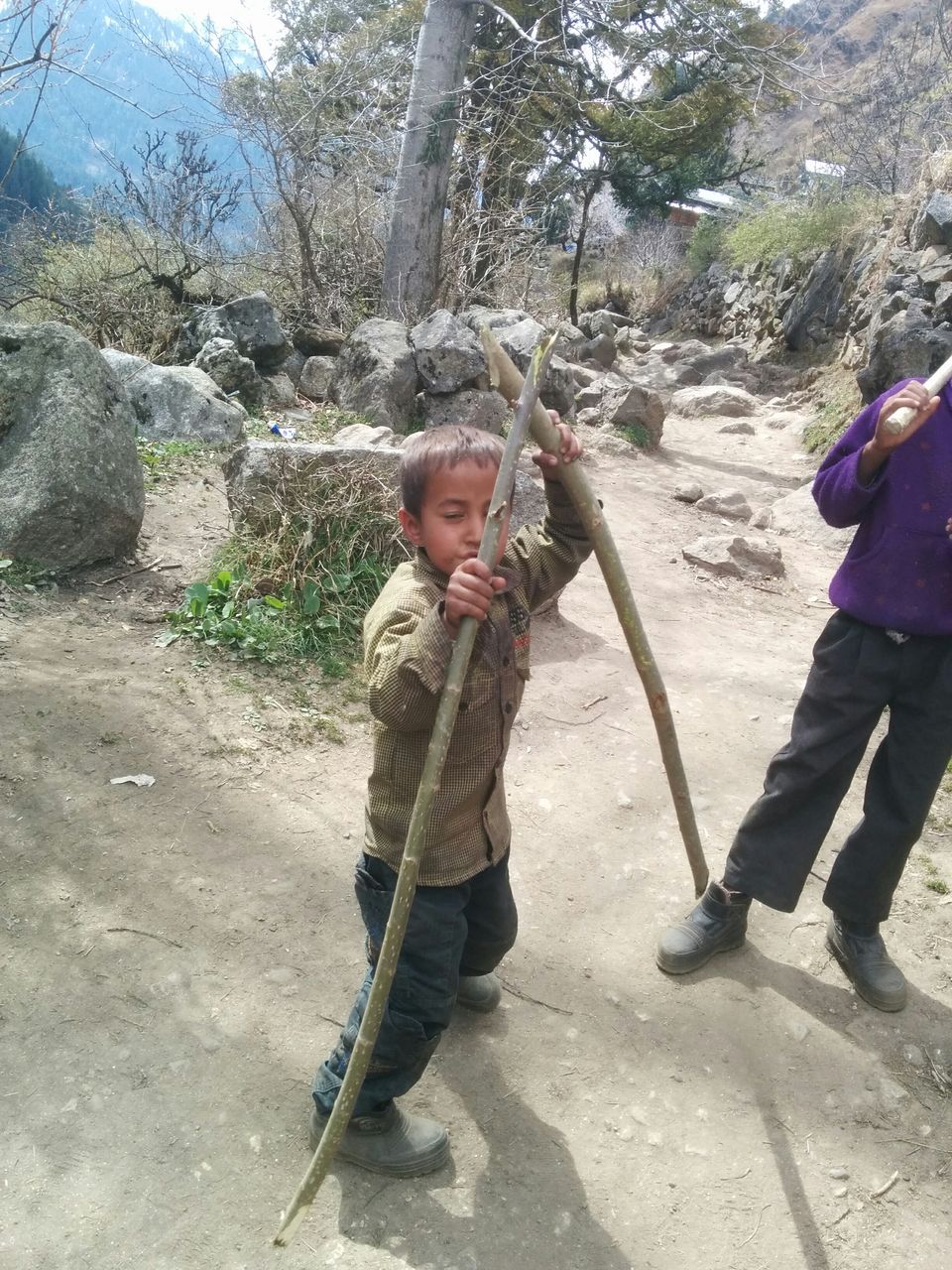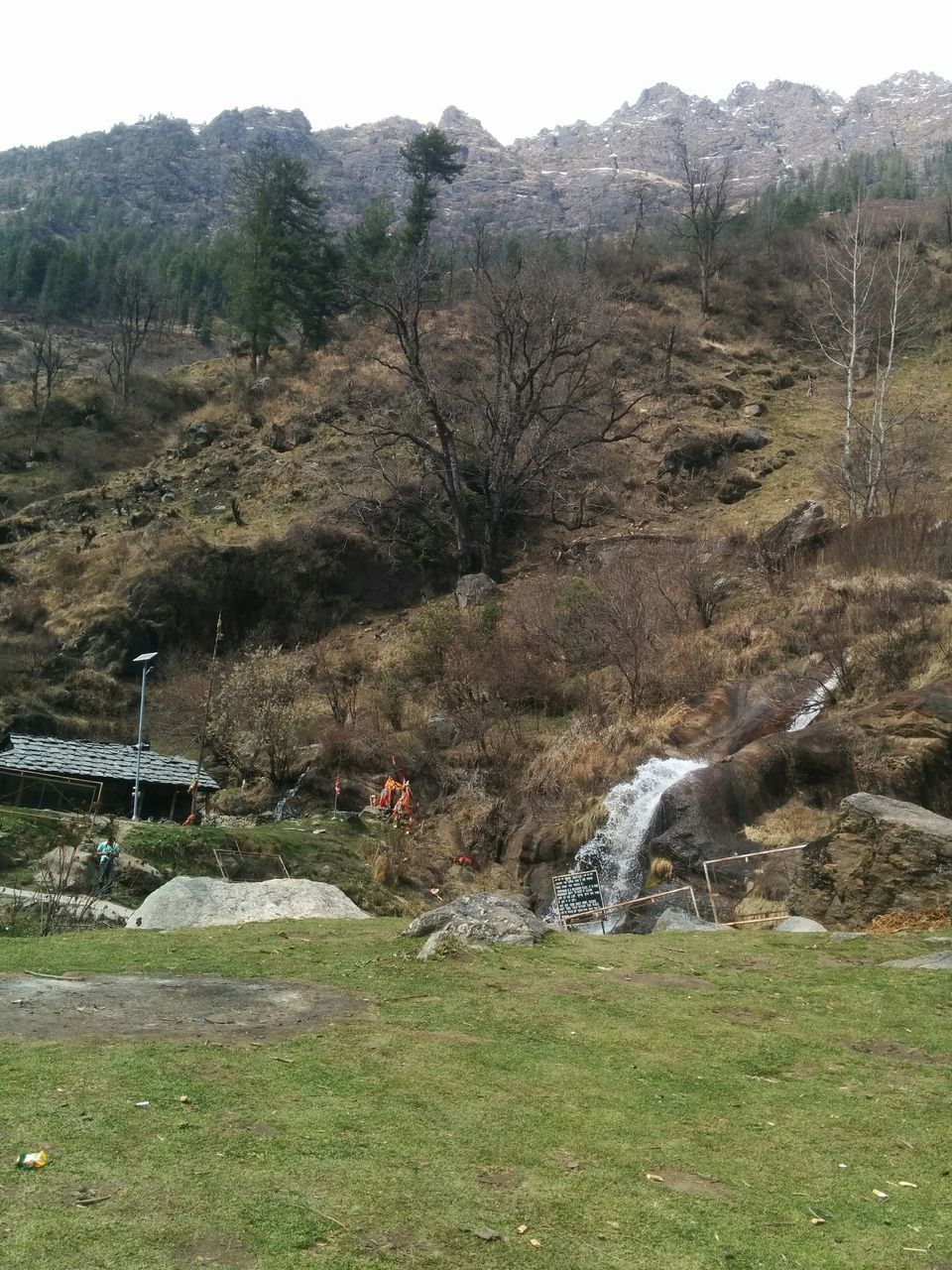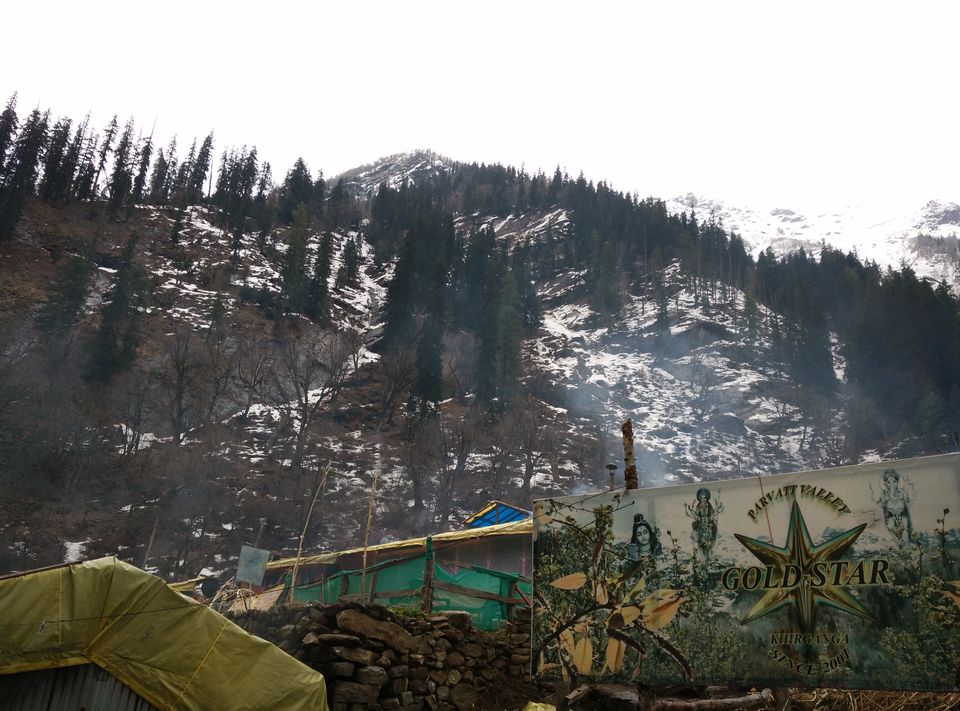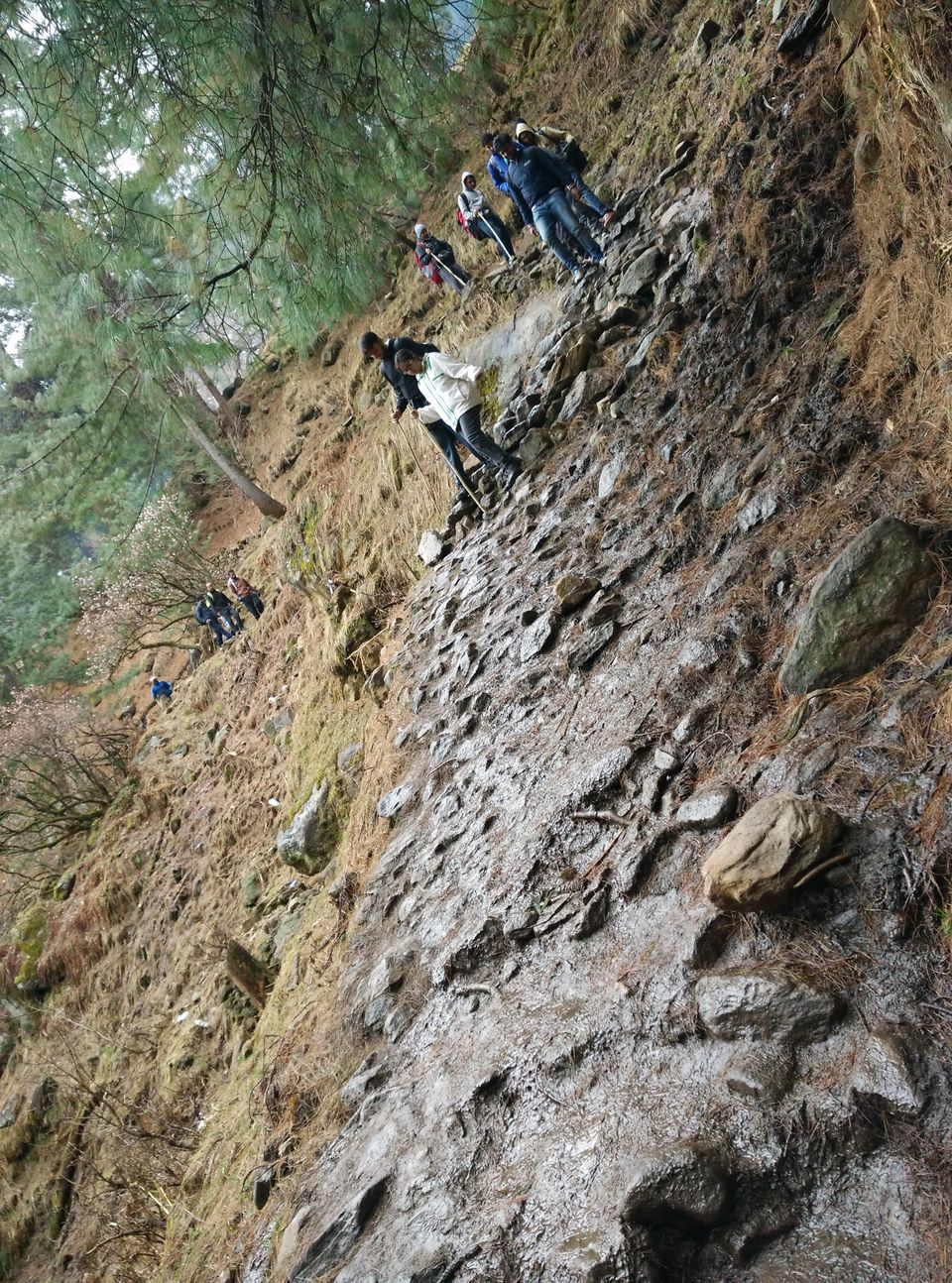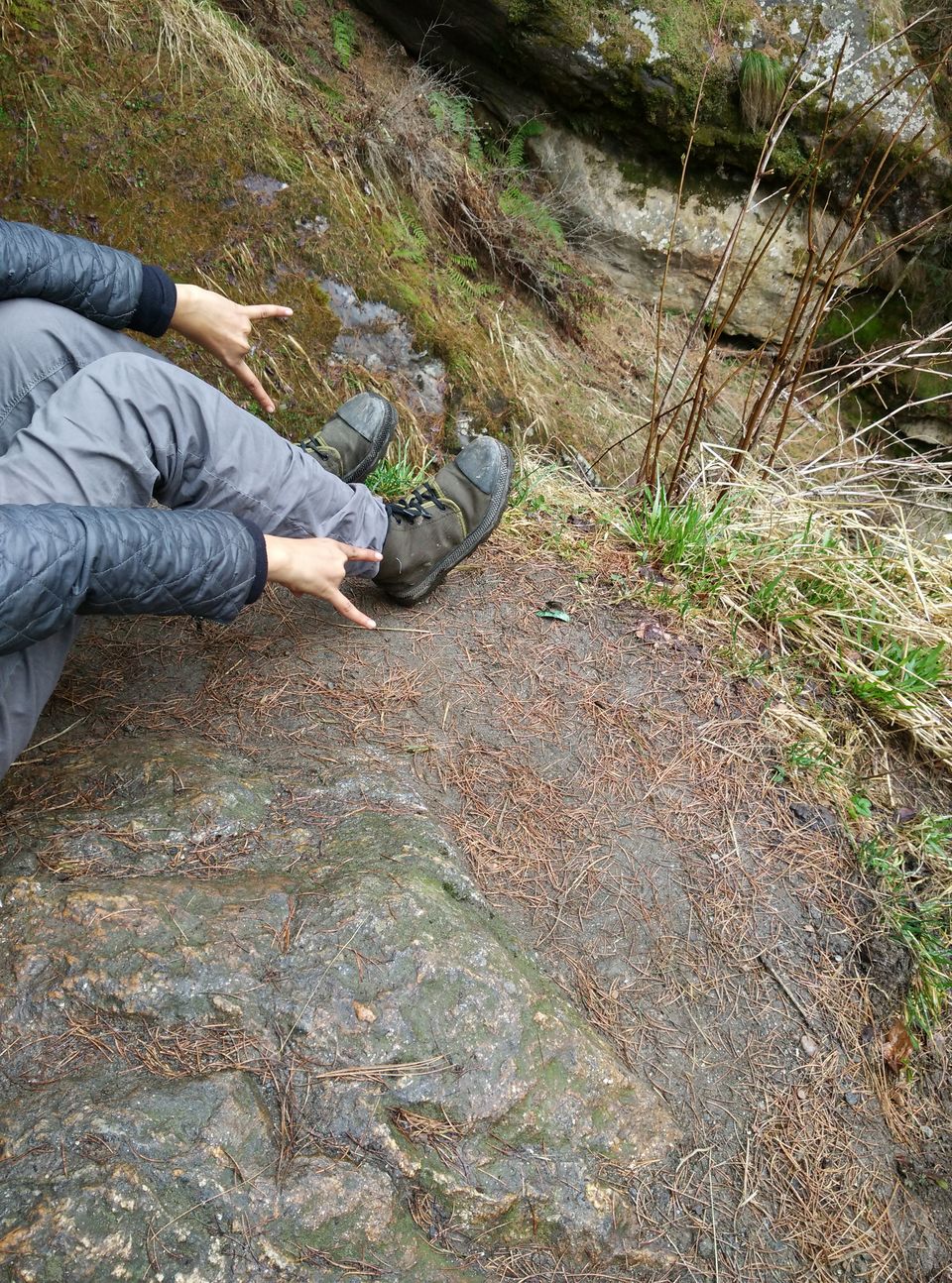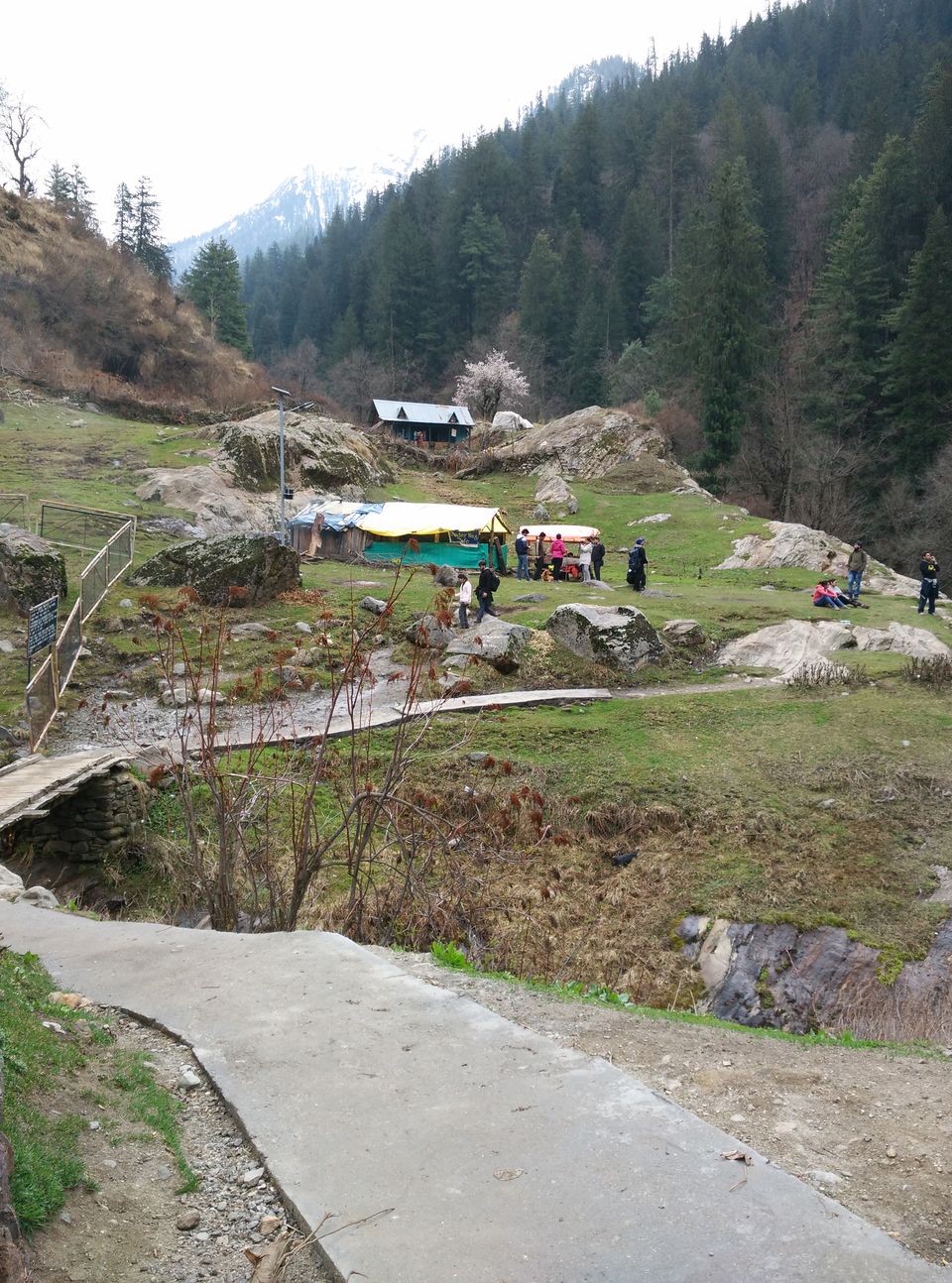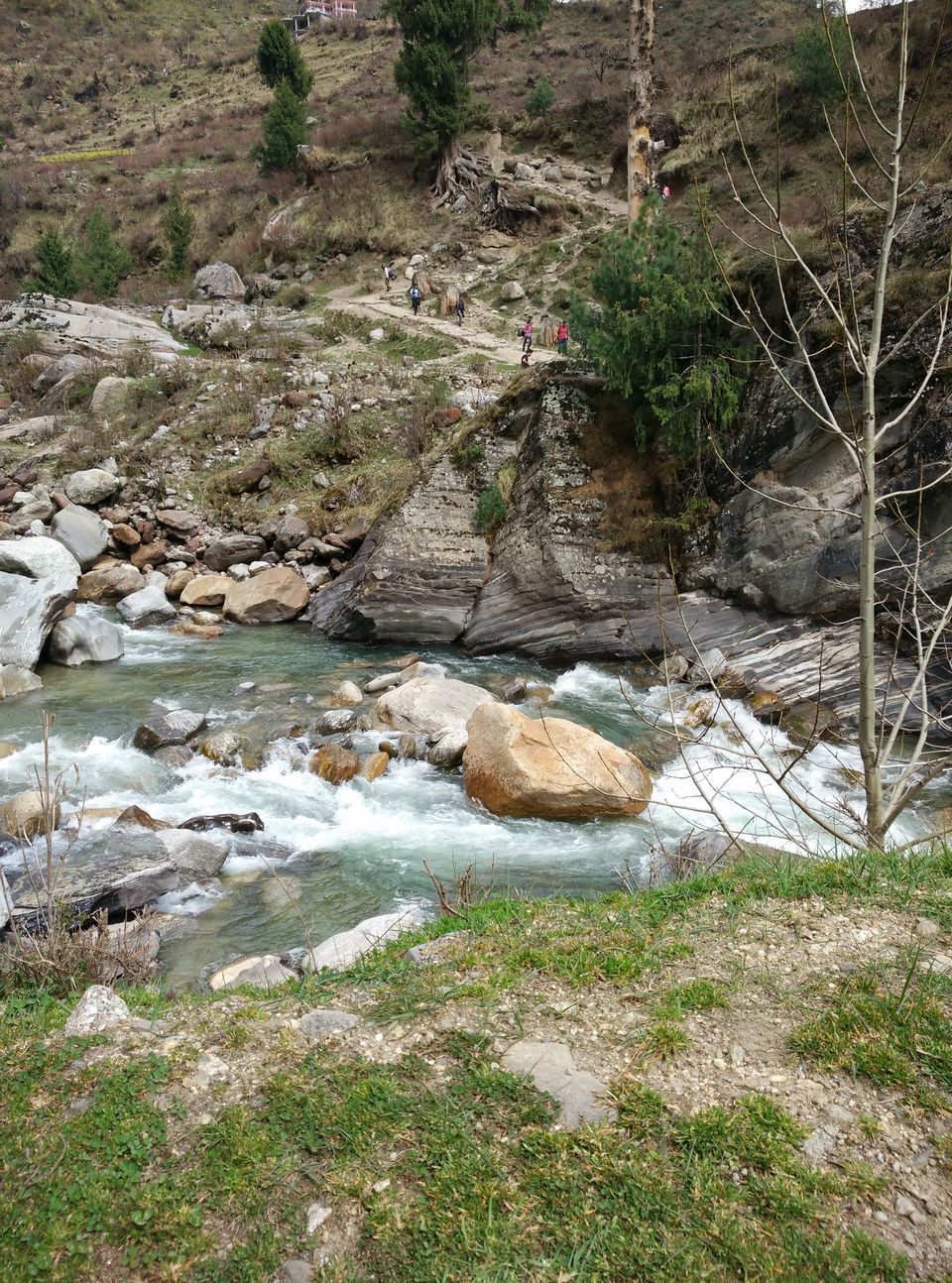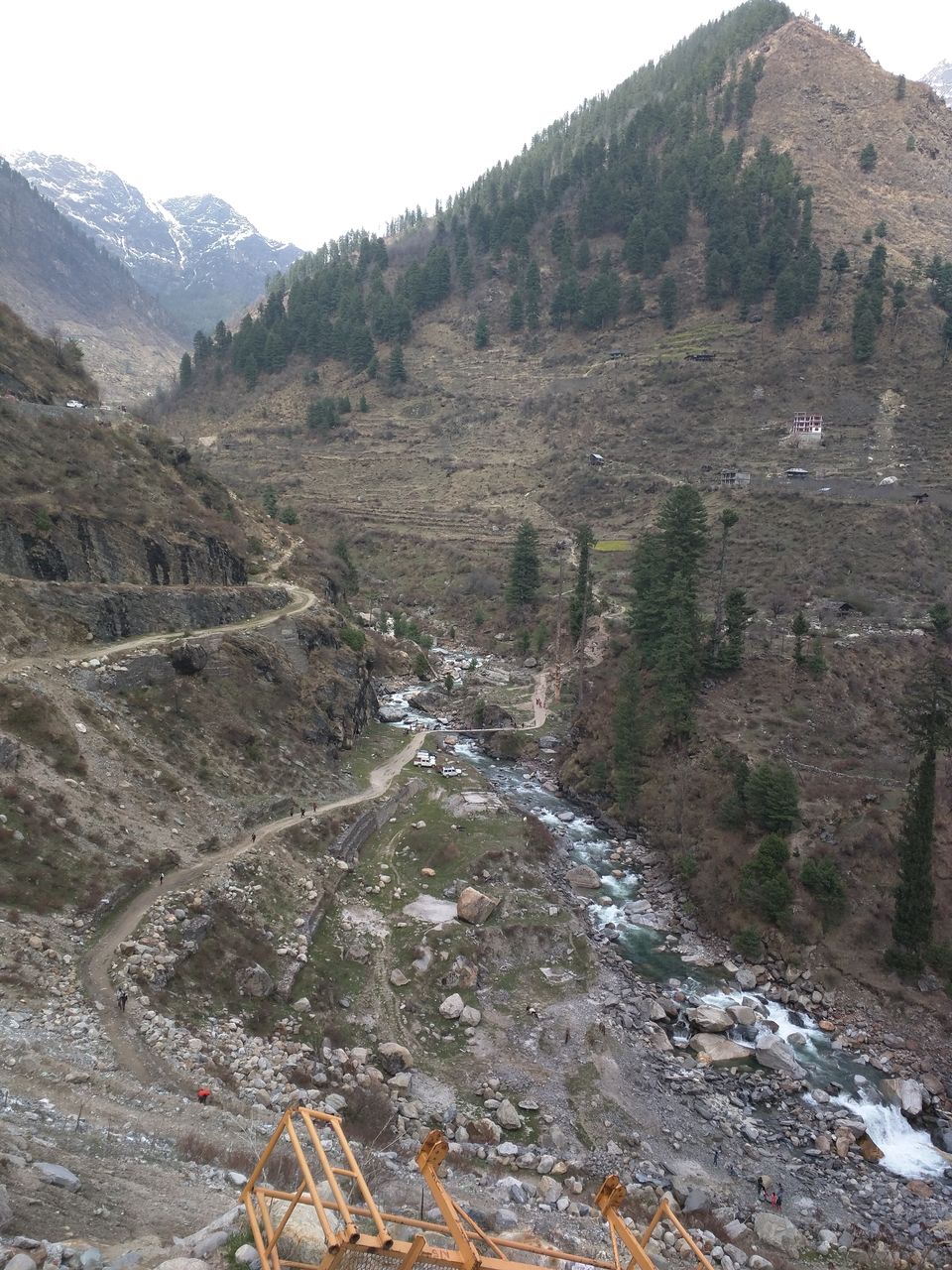 "Kheerganga is situated in Parvati Valley at a distance of 22 km from Manikaran. For Kheerganga, Barshaini is the last motor-able point and from there one has to go on foot. Its hot water springs make the trek all the more rewarding apart from the fact that it is an extremely beautiful path running parallel to Parvati river. "
Since many posts already cover details of the famous trail I will write about some of the points I found relevant:
I went to KheerGanga on Holi and it turned out to be terribly crowded due to extended weekend.I immediately realized that it's better to skip visiting such serene locations during long holidays because you eventually end up tangled between fully booked guest houses, cafe's with long waiting hours and lots of chaos .(I agree that getting holidays is a problem, but still !!)
The route is basically New Delhi -> Bhuntar -> Barsheni - > Kheerganga trek
You can book all sorts of buses from Volvo to ordinary ; from HRTC or private travels which will take you to Bhuntar.
I started at 6:40 pm in a semi deluxe HRTC bus from ISBT Kashmeri Gate, Delhi which dropped me next morning 8:00 am at Bhuntar. From Bhuntar you get local buses every half hour going to Barsheni via Kasol, Manikaran and Jari. It takes roughly 3 hours by bus because of stoppages .If you are taking a cab from Bhuntar to Barsheni it is probably 2 hours I guess.
(A Tip: Try to book a seat on left of driver for Delhi to Bhuntar route to enjoy the early morning beauty of the valley. )
You can choose to stay in Kasol, Tosh or nearby villages of Kalga or Pulga. I chose Tosh which is 4 -5 km up hill from dam construction site at Barsheni . If you want to save energy to enjoy serenity of Tosh or are short on time,then hire a taxi from barsheni to tosh because for some the walk till tosh does get tiring. Tosh starts as a typical village and as you move forward you will see its filled with guest houses which provide you all basic facilities along with sufficient food options(most guest houses have attached kitchens). Tosh like kasol is also wrapped in a hippie vibe and from here you will surely enjoy the picture perfect view of the snow capped mountains.
(A Tip : If you are on a tight budget or bargaining is not your strong suit take local buses instead of cab to save money .For bhutar to barsheni fare is 75 Rs and cab asked me for 2000 INR though it could seat like 10 people which would make sense for bigger groups .Just keep tab on bus timings as they are at a frequency of one hour to barsheni and last bus from barsheni leaves at 5 pm)
If you want to trek the same day you reach bhunter you can simply leave your extra stuff at the last food stall which comes a couple of hundred meters before the hydroelectric dam .They keep your bag for a small amount of 50 INR and you can carry the stuff you need with you to kheerganga in a smaller back pack and collect your luggage the next day. The trail is easily doable and only at few places its slippery or tricky .You will find that majority of people are first time trekkers and complete the trek without much hassle .Its only from rudranag till kheerganga that slight care is required to ensure no slipping.
The trail to kheerganga starts from barsheni right where the construction of hydroelectric dam is going on at full fledged speed. I started the trek at 11:30 am and reached kheerganga around 4:00 pm with a very eased up speed but yeah I didn't take any big breaks or didn't stop for not more than 10 minutes at a time as it seemed impossible to start again after long breaks. To help with the balance you can buy a stick from nakthan village( local kids who sell these at 5 or 10 rupees per stick) .I found 2-3 small cafe's from the start of the trail till rudranag apart from the two major stop of nakhthan village and rudranag. Both big stops are too crowded and hence I gave them a miss and instead stopped at the smaller cafe's for Maggi or Omelette where the wait time was less.
The trail going via nakthan village and rudranag is very well marked and you wouldn't need a guide if the weather is good, i.e. no snow or rain. Though taking a guide is totally up to an individual but is not required as such.I was little unfortunate to find the trek devoid of plush greenery from barsheni till rudranag and it was only occasional that I saw pretty yellow and white flowers but I am sure the beauty of the trail will be unimaginable in the right season. A good portion of the trek goes through the forest region covered in greenery and is very beautiful with number of waterfall along the way which are fun to hop across !! The constant sound of parvati river flowing makes the trek very lovely.
Once you reach Kheerganga, it has a couple of guest houses and cafe's. You can choose to stay in well built room, tin-wooden shacks or tents (rental/personal). The cafe's provide you with a variety of food options and there is nothing you would want to complaint about at 2960 m!! There is a small Shiva temple up top, an ashram and the famous hot water spring .Taking a dip into the hot water will surely remove all the exhaustion from the trek . Again, you will find the place to be a haven for hippies !!
I did take pit stop at Manikaran and kasol but found them too crowded for my taste and gave both places a miss. I did find some amazing people while i was planning for the trip and during the trip as well.Facebook groups,Tripoto were really helpful to get me weather details and get me in contact with people who have been to kheerganga recently . I met few locals up top at kheerganga and during the trek who were overwhelmingly warm and helpful as well as some fellow hikers who made my trip extremely memorable . Its true to the core that people are best remembered and preserved in your memories when you don't know for sure if you will ever meet them again !
Kheerganga is wonderfully relaxing but unfortunately it is being swamped by travellers who are least bothered to keep its natural beauty intact and are littering it beyond redemption . Through out the way I saw people taking pictures of the numerous messages on stones which were written to remind us of no littering, no plastic but most people didn't even flinch once while throwing things around making a mess of the beauty they had come to cherish.
We are the ones who need to keep it clean, to keep it beautiful !