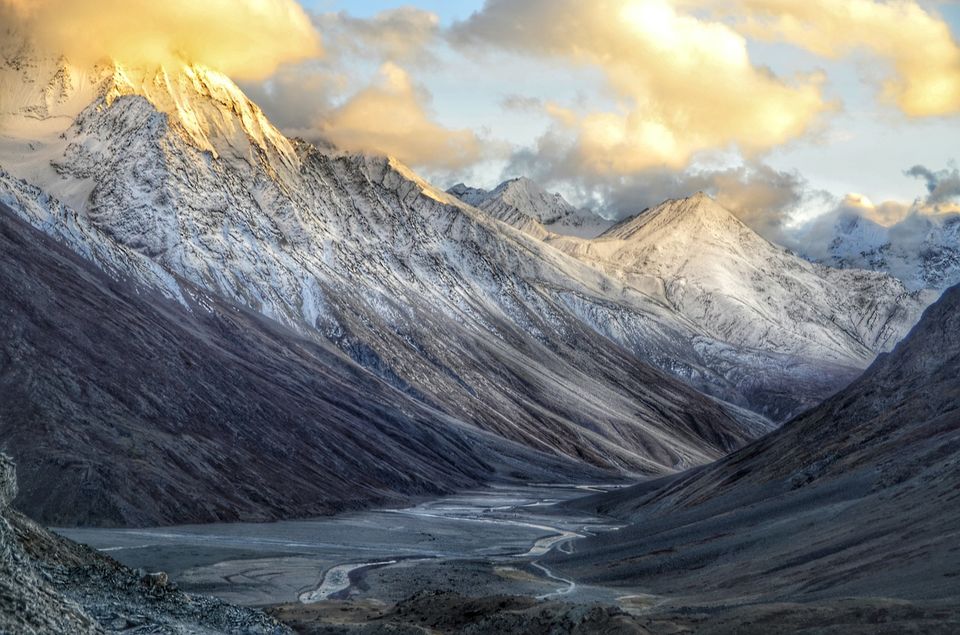 "I don't want to make it look theatrical, but I feel the charm's fading away, Anshul. You know what I mean, don't you?", my girlfriend declared in a cold voice after a long and awkward silence. Here I was, busy planning an epic bike trip in Himachal with her, and she announced her feelings that left me unnerved one fine evening in the spring of 2018.
Unlikely as it may sound, despite hailing from Himachal, my girlfriend and I had had a perennial love for road journeys in the mountains. The rejuvenating chill and freshness in the air that gently stroked our faces while we drove along the serpentine roads; we could never get enough of the experience. It didn't take me long to realise that if there was anything that could save us from parting ways, it was our mutual love for those unforgettable road journeys in Himachal.
"How about we take a bike trip this summer before we make any decisions? Just one." I asked her a couple of days later in a sincere effort to reignite the fading charm between us. Waiting with bated breath, I heard her murmuring, "To where, and when?" Though lost for words for a moment, I gathered my thoughts and started explaining to her the idea of one epic trip on my bike in Himachal.
The route and the plan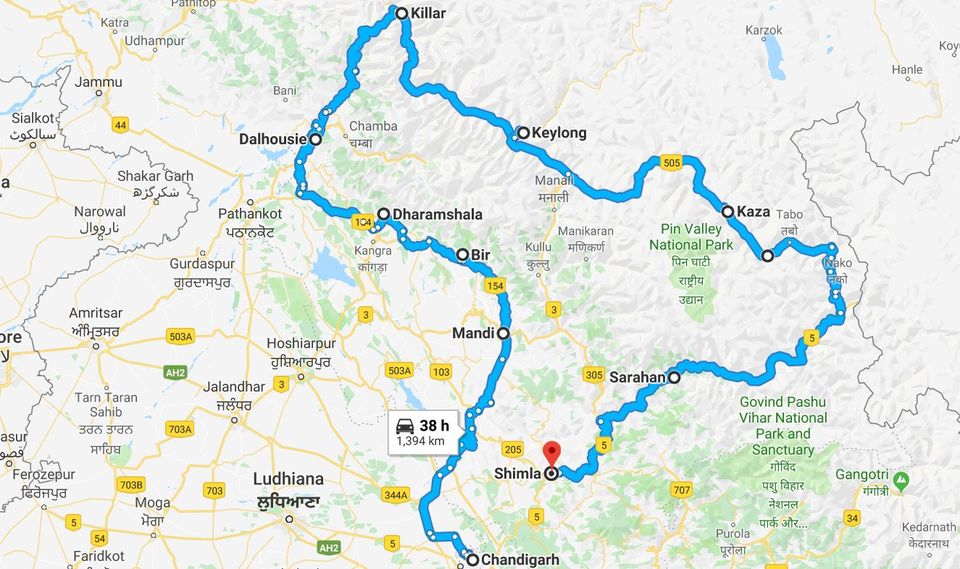 Although my girlfriend and I were not new to bike trips, this seemed like a completely different ball game. What we had planned was going to be around 1,400 km long journey through some of the trickiest roads in Himachal. We knew setting forth on such a journey would require a lot of planning. So, we planned the route, the places we wanted to see, the arrangement of accommodations, the necessary travel items, and our leaves, of course and left. As it happened, the trip turned out to be more than what we both expected and left us with memories to last a lifetime.
Total distance covered: approx. 1,398 km
Trip duration: 12 days
The route: Chandigarh > Mandi > Bir > Dharamshala > Dalhousie > Bharmour > Chamba > Paddar > Killar > Udaipur > Keylong > Batal > Kaza > Tabo > Pooh > Kalpa > Sarahan > Narkanda > Shimla
Why this route?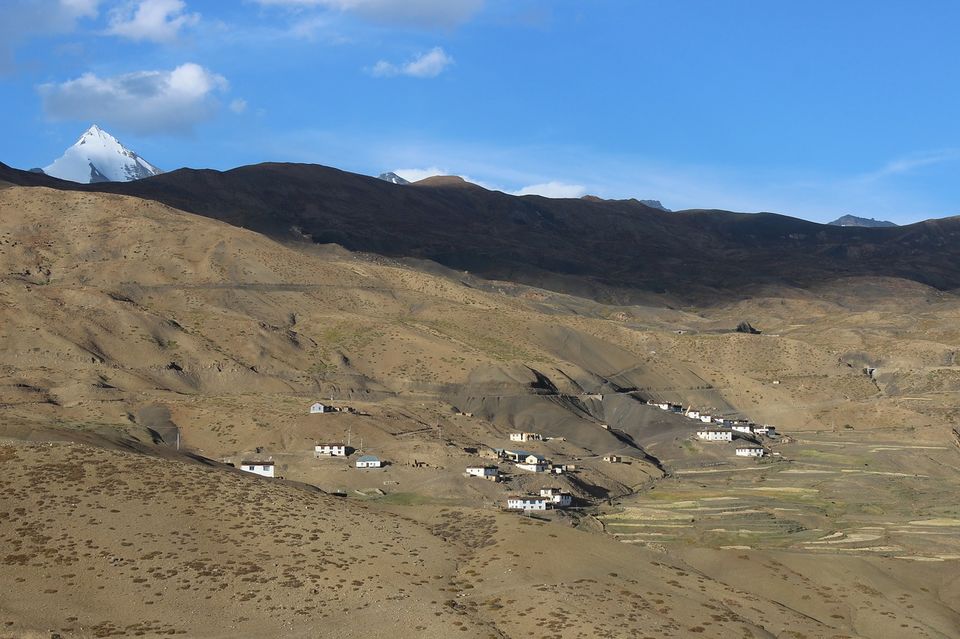 We had heard and read about the incredible natural beauty of Kinnaur and Lahaul districts, but neither of us had ever been there before. The rugged mountains, the testing cold, the high mountain passes, the struggle to breathe deep at that kind of altitude—we wanted to experience it all for ourselves.
We had around 12-13 days with us and there was no way we were going to fritter away the opportunity to thoroughly explore Himachal on bike. So we finally zeroed in on this route, which we hoped would give us the most of Himachal without burning a hole in our pockets. And more than anything, my girlfriend had suggested this route after thorough research. Anyone in my place would have gladly agreed.
Those bitter-sweet moments on roads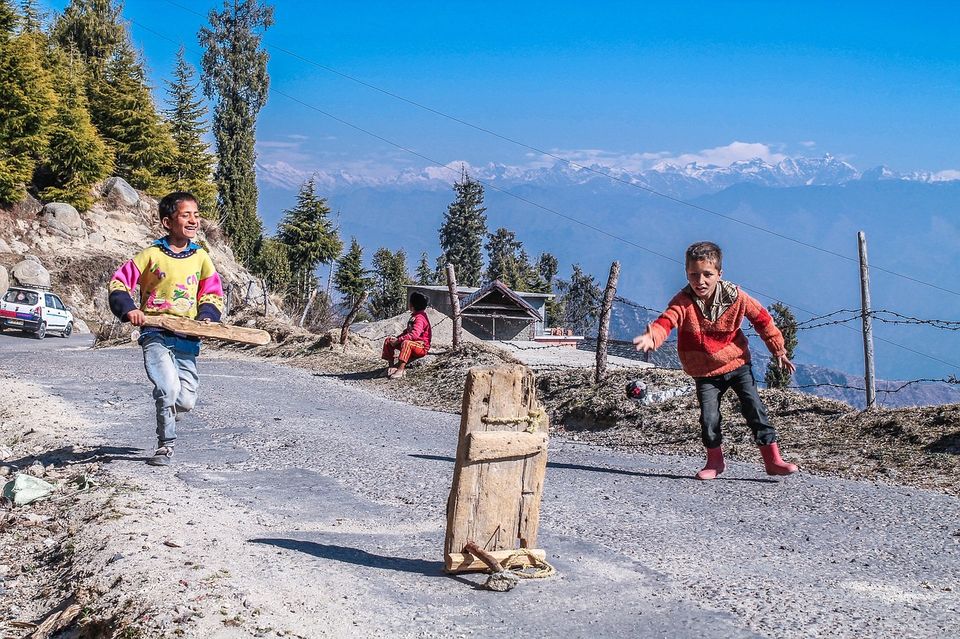 Even a short outing with friends makes for many memorable experiences; ours was a 12-day journey. Apart from all the scenic views we captured in our cameras, the variety of local cuisines we had, and the lovely people we met, there were many unforgettable moments and things of utter beauty we experienced throughout this trip. I'll recount a couple of them for you.
Tea in Ner Chowk:
We started from Chandigarh on May 30, 2018 and the heat of the summer was refusing to die down even at the night. It was the first time that we were heading out for an overnight bike ride. Despite a mixed feeling of apprehension and excitement, we drove on towards Mandi. At around 5:30 in the morning when we were already in the hills near Mandi, feeling the usual chill in the air, it started to drizzle. I asked my girlfriend to start looking for a spot where we could halt for tea and shelter. She asked reflectively, "Do you mind driving on for 10 more minutes?". The drizzle turned into a full-fledged downpour, but the tea and pakoras we had half an hour later at a small tea stall in Ner Chowk was the most simple yet memorable morning tea I ever had in my life.
The healing touch of Kaza:
Another one was when we were visiting Key Gompa in Kaza on the eighth day of our trip. I had twisted my right wrist and it was my girlfriend who had been driving the bike for past 24 hours. Apart from the other-worldly views of the surrounding landscape that welcomed us at the monastery, the lamas offered us piping-hot tea and gave me a special balm to apply on my wrist. I don't know whether it was their pious warmth or the balm, but my wrist did heal fairly quickly in the days that followed.
We ended up having a great time travelling together and I won't shy away from saying that an epic bike journey in Himachal did save a relationship once upon a time.
Do you also have an unforgettable road trip of your own to share with us? Let us know in the comments below. You can also write your travel experiences on Tripoto to share your journey with travellers from all around the world. Start writing now!
Subscribe to Tripoto on YouTube and watch exciting travel videos.
Get travel inspiration from us daily! Save and send a message at 9599147110 on WhatsApp to start.