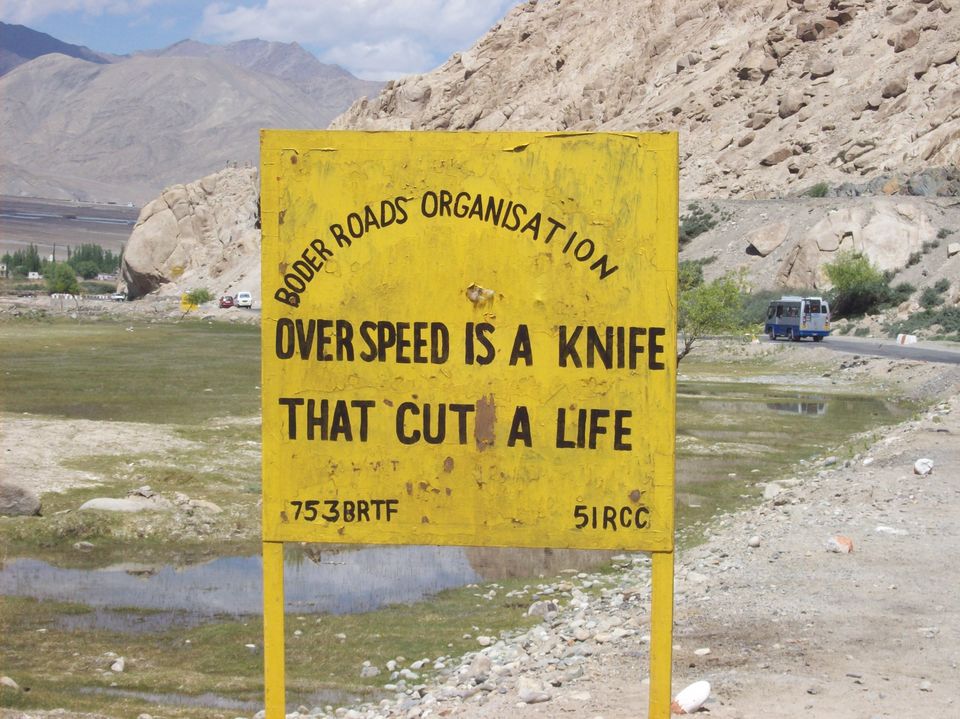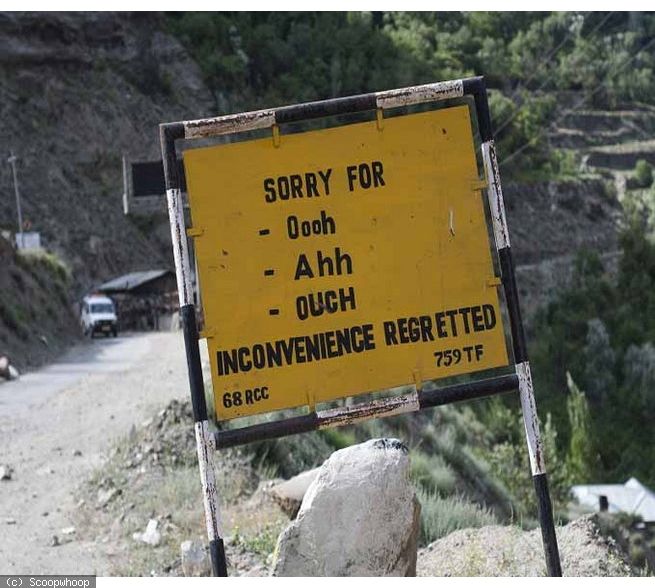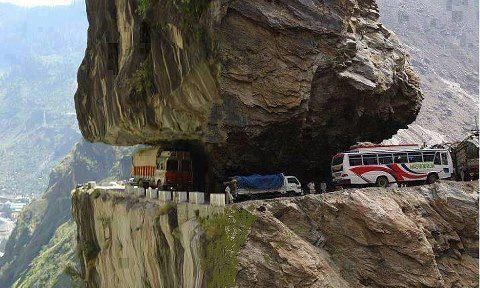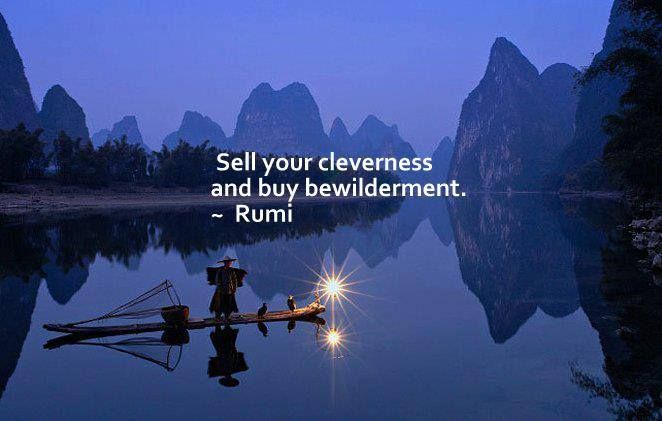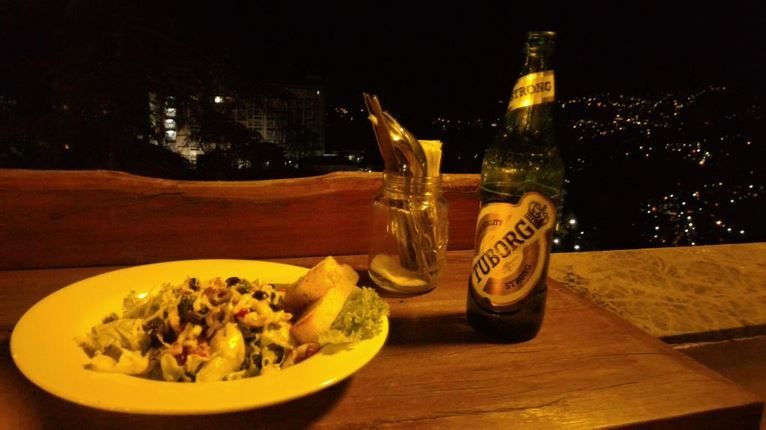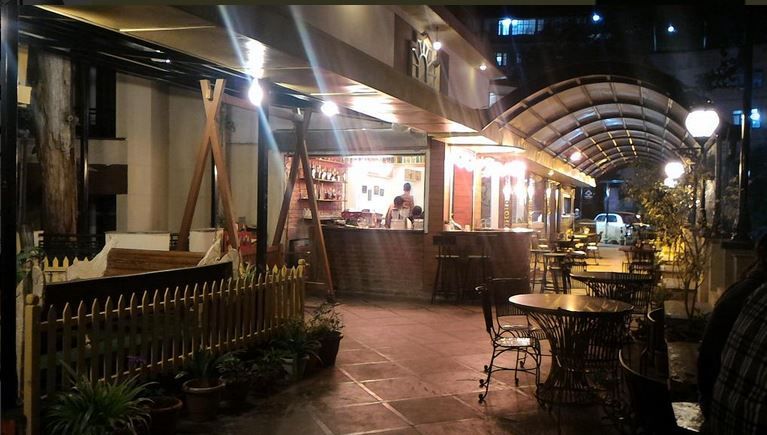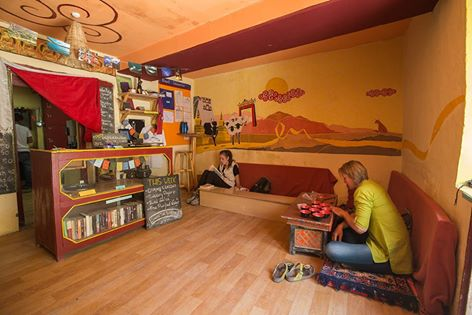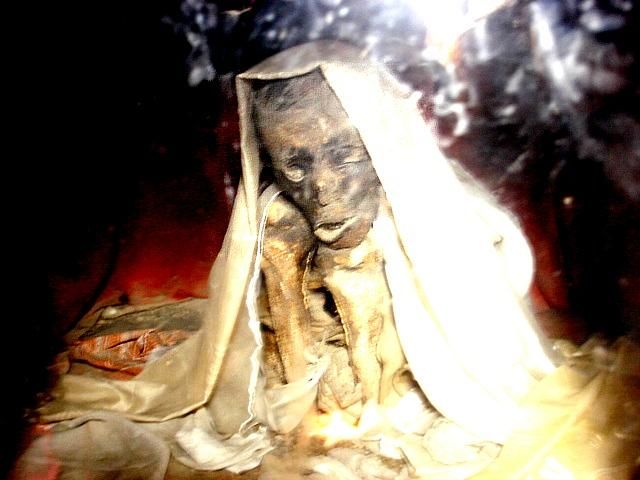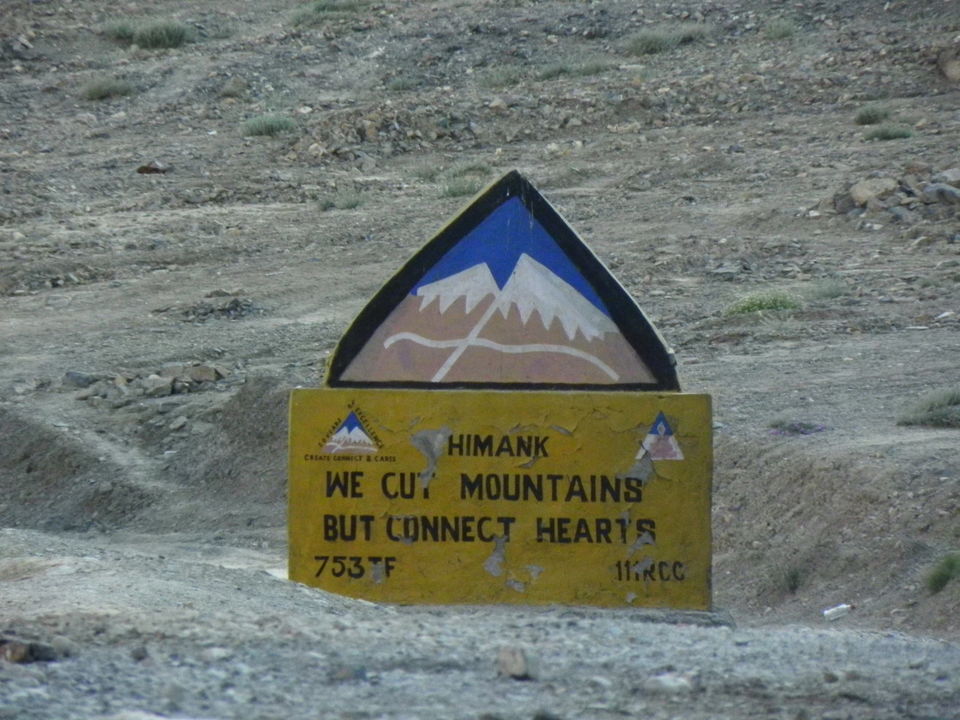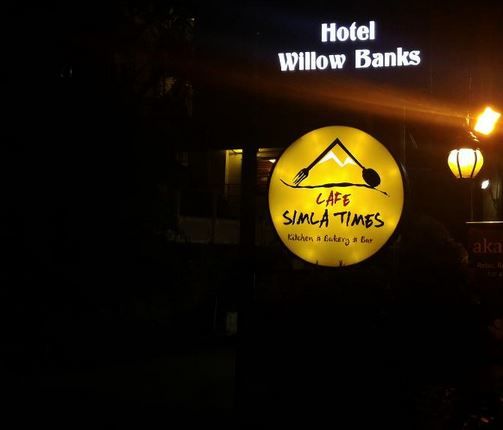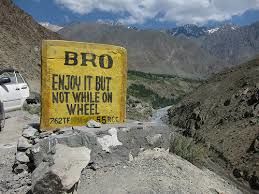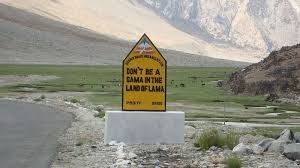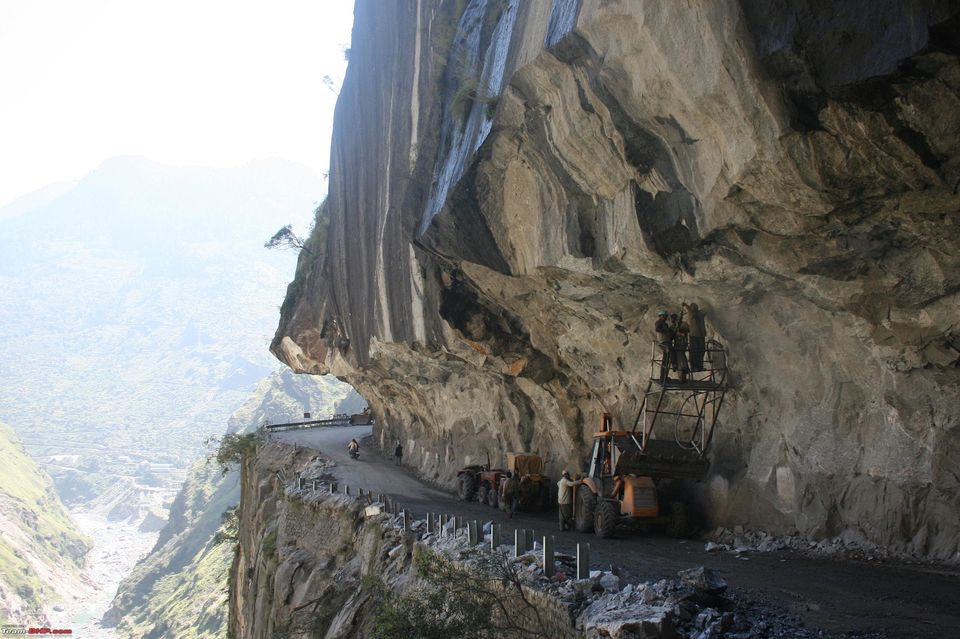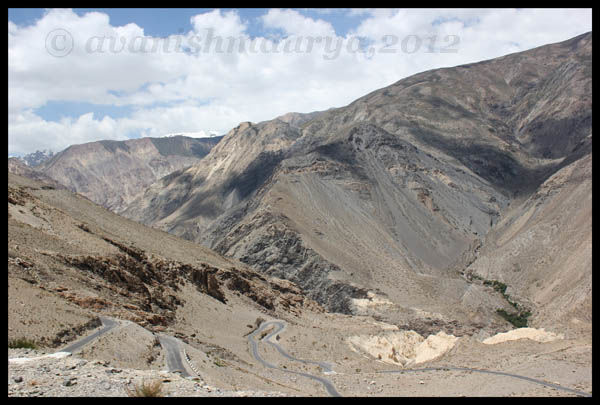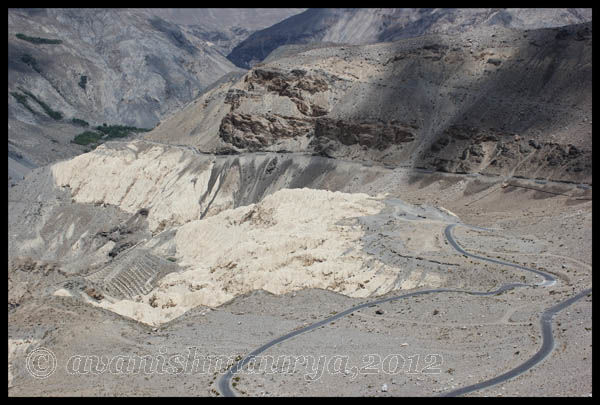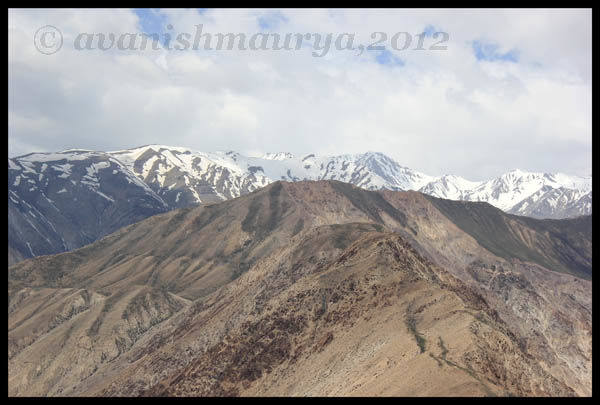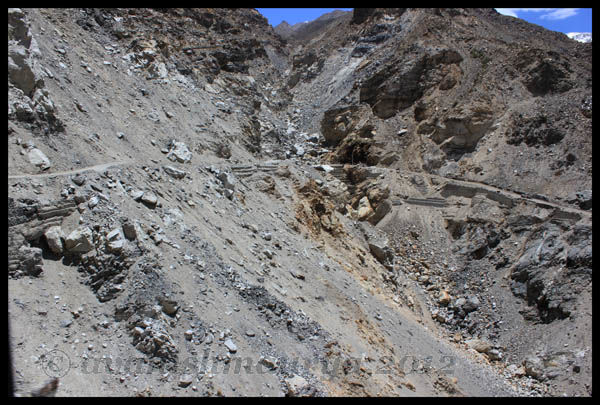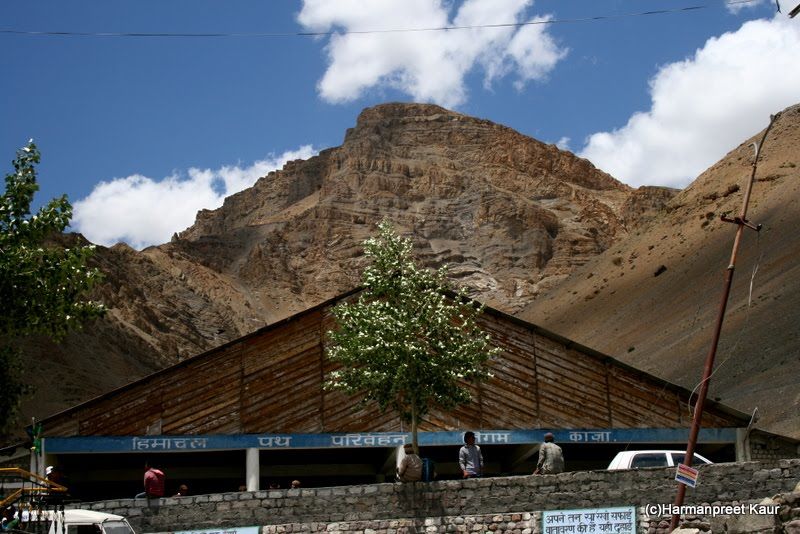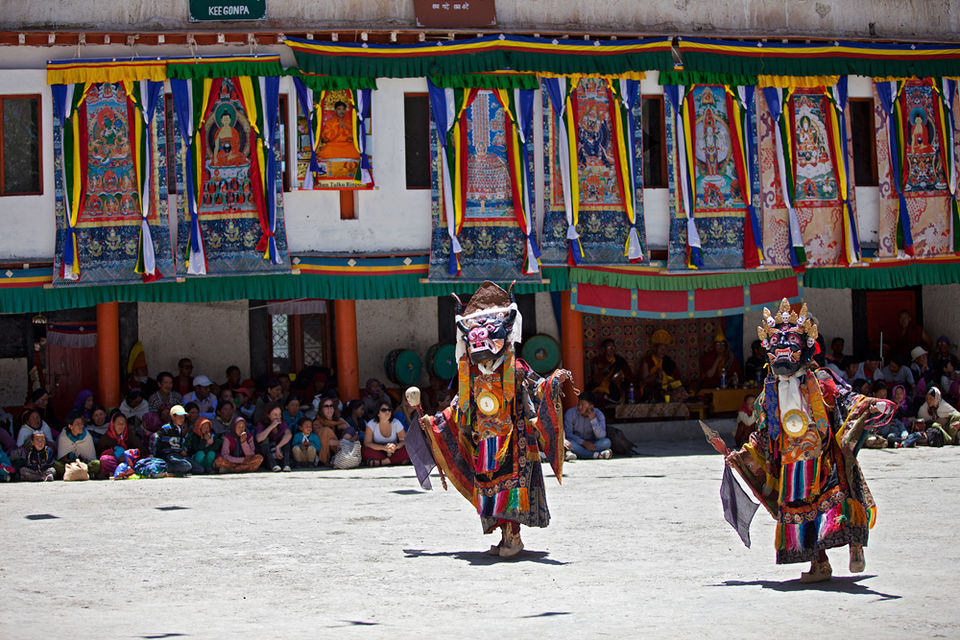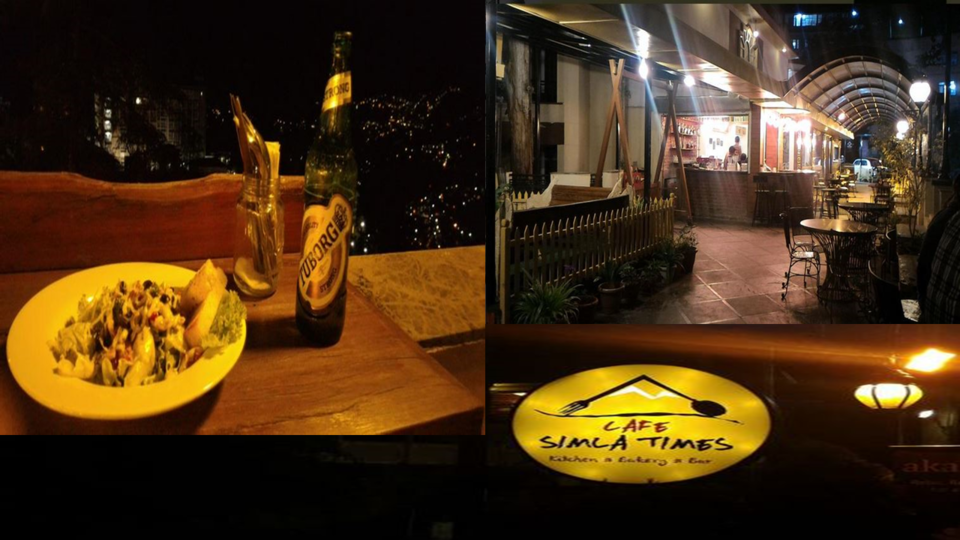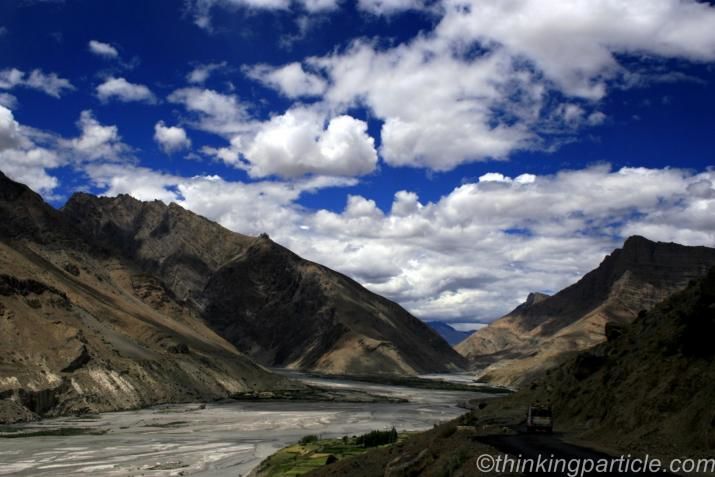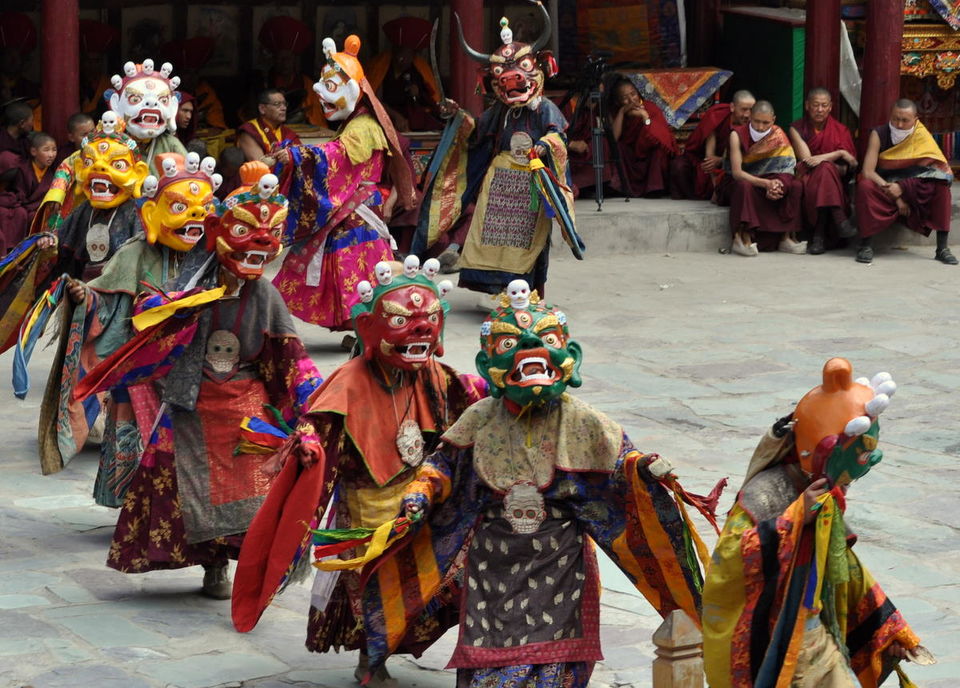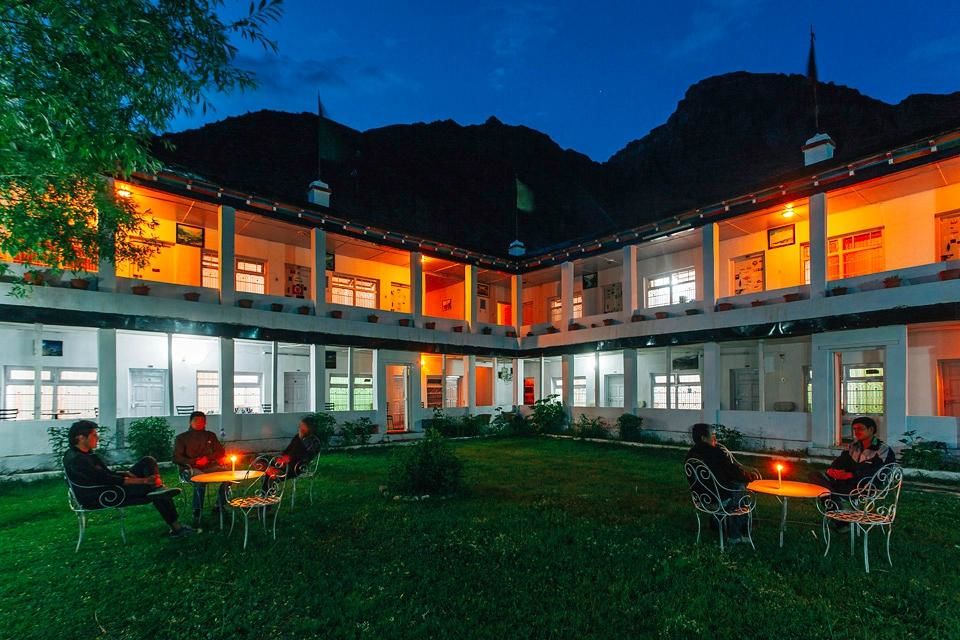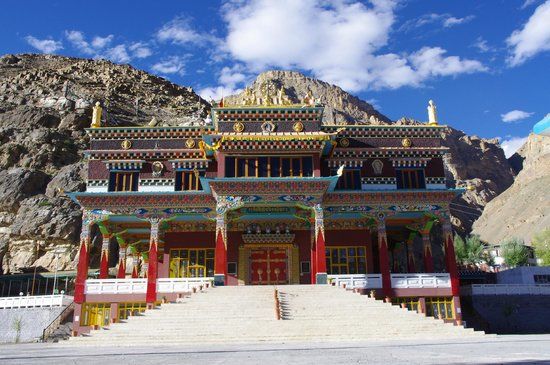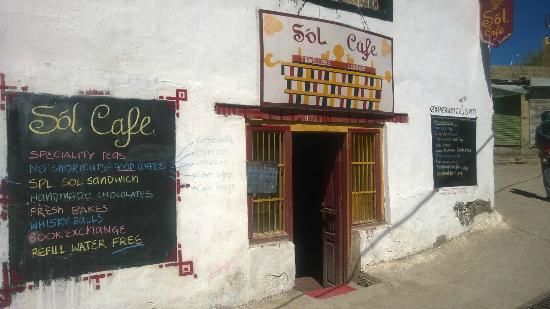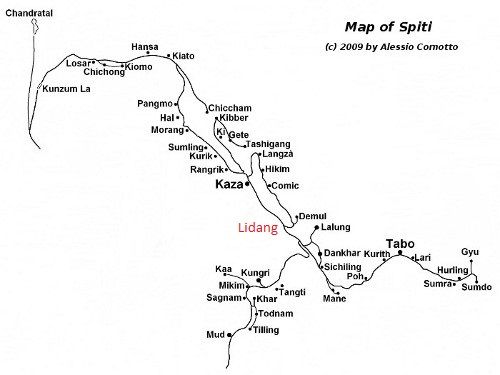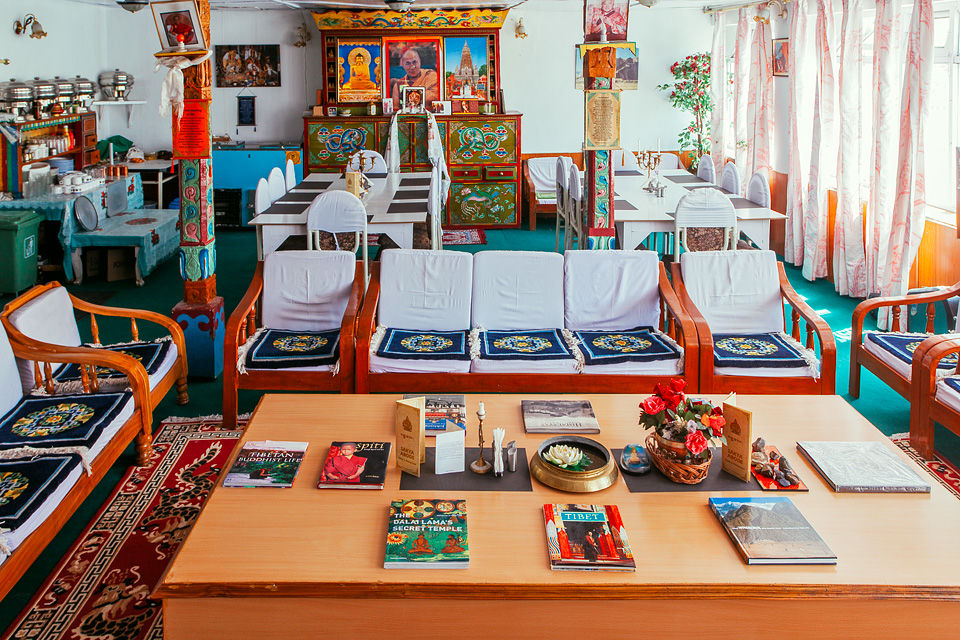 "Sometimes, the only way to find yourself is to get completely lost." - Someone stoned up to his balls.
With a recently fractured wrist, chronically swollen ankles and a Wildcraft Gangotri 65 for company, I set on to discover the mythical land of Spiti with a childlike sense of wonder, hoping to discover a part of me which I had really started to miss for a long time.
Little did I know that our discovery of self is routed through discovering everything else, giving ourselves a much needed break from the mundanity of everyday existence. It's only when we don't need the daily masks is when we put down our guards: ready to absorb every single experience like a sponge rather than trying to preempt, critically analyse or dismiss it summarily. It's only when we realize how monstrously insignificant we happen to be is when we understand how blissfully inconsequential our issues are.
And that realization, if not an orgasm, is pretty darn close to it.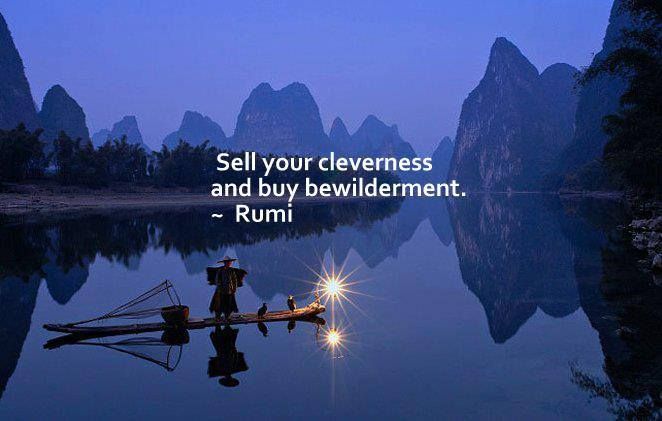 This would be the right time to violently lament the loss of my cellphone which had the surreal pics of the incredible terrain: the mischievous Sutlej, Spiti, Chandra and Manalsu rivers, snow capped peaks against the bluest skies, awe-inducing majestic mountains of various hues, patterns and rock formations and the best-at-heart humans I ever met - the gentle people from Spiti.
The phone was lost on the penultimate day in Spiti. It was shattering. It was the first time I felt bereavement in the 27 years of my existence. Not only did it make me cut the trip short by at least couple of days, I didn't even feel like going to the seemingly divine Chandrataal lake after camping at -10 degrees for the night.
All of the memories, gone in a jiffy. More on that later, though. Some pics used in the travelogue were saved online, some are taken from the Internet and some others belong to friends I made on the trip.
Shimla and the Kinnauri Shaadi
Like every other place on the mountains, there are two ways leading to Spiti. One is the Delhi-Chandigarh-Shimla-Rampur-Reckong Peo-Tabo-Kaza route, which although of the same length, takes a couple of hours more than the other one which is Delhi-Chandigarh-Manali-Gramphoo-Batal-Kaza route which happens to the one where you get to high altitude (13000ft-Rohtang Pass) very quickly. People with prior experiences of mountain sickness should prefer the former.
This, in entirety, summed up my preparation for the trip which was 'planned' one day before I left for Shimla. It was only the sheer curiosity that the Chacha-Chachi of Batal generated in me that my I dumped the thoroughly planned Parvati valley itinerary for an absolutely unplanned foray into the district of Lahaul & Spiti. More on the couple later.
Booking a bus to Shimla was my first brush with HRTC (or Himachal Parivahan, as it's better known) and it was love at first ride. Some much more glamorous states can learn a trick or two from the behemoth that the Parivahan is, which isn't just the lifeline of the state - connecting otherwise totally cut off villages with the mainstream – but is a pleasantly potent combination of punctuality and courtesy.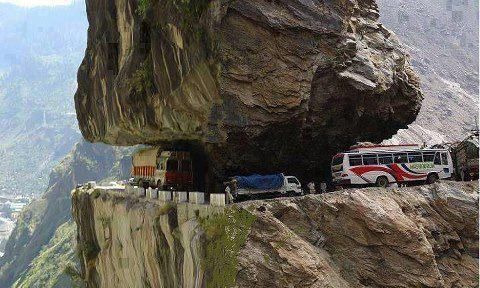 This is a daily affair for HRTC [Pic courtesy Team BHP]
I have problems sleeping on buses. For someone with no such peeves, the semi sleeper Volvo [9 hours, 850 INR] would the most comfortable journey that would be in store for the next fortnight or so. After a dinner halt at Rai, Sonepat and a 3AM halt for tea, the next thing I knew was that the bus had reached Shimla, 2 minutes before the scheduled arrival of 5:30AM.
The hill-town was still sleeping although there were a few early birds on their morning walks. Had booked my first 'Zo Room' Bridge View Regency which, upon enquiry with the local folk, was a 40 min 'walk' up the incline or a taxi costing me 350 INR or a three-hour wait for the 'lift' which took people up in a minute at a nominal cost. The wind was pleasantly chilly; it had rained in the night. I took out the jacket, gloves and the skull cap, buckled up the backpack and started walking.
It took me an hour of walking amidst scores of monkeys jumping from buildings to wires to roads with impunity and chatting with some really jovial policemen over cups of tea to reach the hotel where the room wasn't ready. The chai sutta on a rickety-ish chair on the rooftop where the sun was rising against the haphazardly stacked-up houses on the hills felt strangely princely. Might have to do something with the fact that Shimla, the summer capital of the British Raj for a long time, was after all the seat from where one-fifth of the human race was governed.

Rooftop, Bridge View Regency, Shimla [Pic courtesy hotel website]
Shimla should be the best place to have a tablet of Diamox/Acetozolamide. For an average healthy adult, it should help one acclimatize for the next week without sweat. Shimla should also be the place where one should find a Himachali contact and get a BSNL sim using his local address proof, in case you haven't already got one on you. Kaza, the district HQ of Spiti, gets only BSNL network. The places around Kaza have no network at all but it's good to have an option to connect in Kaza at least in case of emergency. The best thing to do, though, to that emergency sim+phone is to keep it switched off to discover Spiti in all it's glory.
After a bottle of the heavenly Himachali apple cider called Tempest (8% alcohol, 100 INR) and the above two duties (Diamox+BSNL) done, I was all set to go all touristy.
I walked for five hours non-stop exploring the capital town teeming with honeymooning couples, romancing teenagers and sunbathing oldies and it was a delight. Went to the Lakkar Baazar bus stand and enquired about bus timings. Could do Sangla-Rakcham-Chitkul or Peo-Kalpa depending upon when I woke up and reached the bus stand. Like the rest of the fortnight ahead, I had no idea where would I be sleeping the next night. The evening was well spent on an edge of the cliff seat in a quaint little joint called Cafe Simla Times with beer and some seriously kickass Caesar Salad to myself.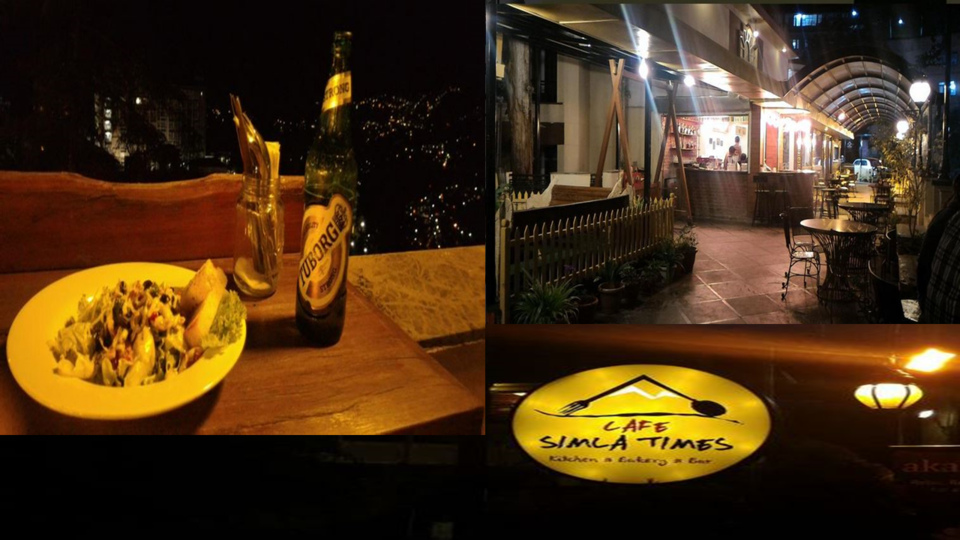 Had whatsapped these pics to a friend. [Pic courtesy me]
Woke up a little late only to find a monkey in the room. Had left the balcony door unbolted after spending a couple of hours there the last night. Reached Lakkar Baazar bus stand around 11 to discover that I was late. The only feasible option was to go to Rampur and spend the night there. I 'planned' to go on to Sangla the next morning, walk a delightful 6 hour trek to Rakcham that I had heard so much about and head to Chitkul, one of the many 'last village on the Indian side' along the Indo-Tibetan border.
Only, I did neither of these.
I met Rajesh, a man from a village near Karchham [my age, married with a 3 year old kid] who I made good friends with on the bus to Rampur. He invited me to the 'reception party' of his sister-in-law who had already eloped and married. There was a small problem, though. The party was on the same night and there was no definite way to reach Lakho, a small village in the Kinnaur district where he hadn't gone before, too. We decided we'll figure out once we reached Rampur, the bustling-by-neighborhood-standards valley town around 6PM.
Rajesh took me to the CM's palace (which was shut for visitors following an episode of alleged sexual assault) and to meet some of his friends. Had some beer and smoked up some of the finest stuff ever. Add to it the daivik shakti stories the guys narrated in the most matter-of-fact way ever that raised every hair on my body. The evening had already become unforgettable.
Only, it was just the start.
We went to the bus stand at 11 in the night. We heard there is a bus to Reckong Peo around midnight. The 'plan' was to drop the idea of going to the wedding party, get down at Karchham around 1 am, walk 3 kilometres to Rajesh's village, have his mom's parathas and figure out life in the morning.
Instead, we stumbled across an Innova looking for two passengers.
Having bought the already occupied front seat in return for the occupant's fare, it was a moral responsibility to not sleep. There was practically no road for long stretches with width of the stretch being no more than seven feet at times. Rajesh had personally witnessed a bus accident 3 days back where the bus fell off the road killing all passengers on the spot. There were obviously no street lights and a vast nothingness accompanied the car on the left throughout along with the gurgling sound of majestic waterfalls which we could only hear. Summing it up, the next three hours were spent on world's most dramatic roads (according to WikiTravel) between Rampur and Reckong Peo which I can never, ever forget.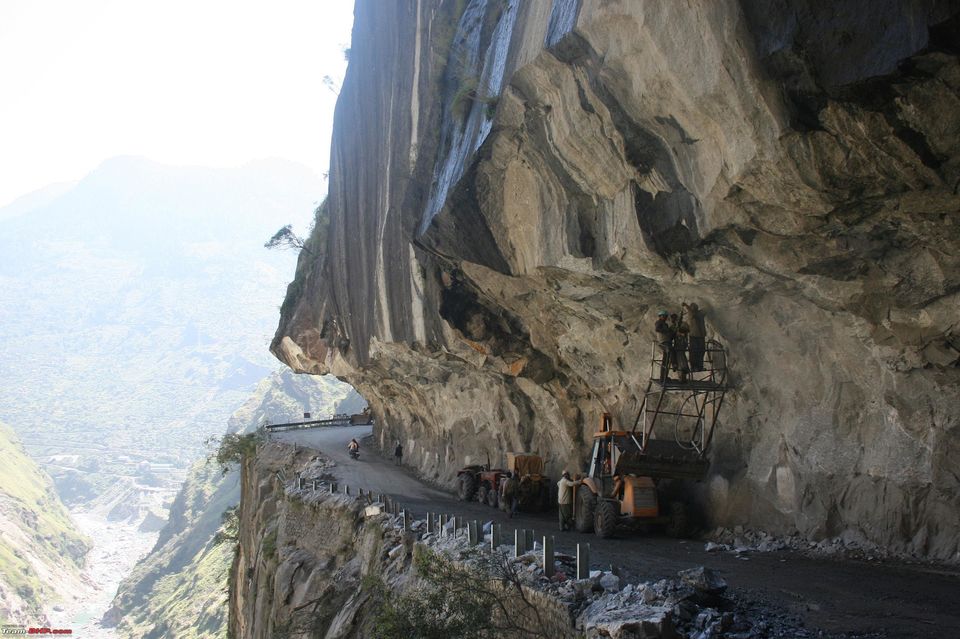 Imagine these roads at midnight [Pic courtesy devilonwheels]
The Karchham plan was dropped midway when Rajesh's brothers-in-law forced him to attend the party on phone. So we got down at 2AM in the middle of nowhere where the only sound was us breathing and the only light was our cellphones. We had to walk down a mountain for a couple of kilometres before Rajesh's brothers-in-law would come to escort us to the village.
We had majestic black mountain shadows on both our sides. For a brief period, I must say I was scared and had second thoughts about Rajesh as well. Thankfully, I hadn't slept at all in the car and the stuff had started kicking in. Being zoned out reduces the ability to think straight, which, in the circumstances, was to scream 'What the fuck am I doing in the middle of nowhere with a person I just met 12 hours back and where am I going to' to Rajesh. But then, he wasn't in complete senses, either.
So, we continued walking for what seemed like an eternity to find our hosts searching for us. They took us to my first brush with the nicest Pahari people I could ever imagine.
Decked up in grey and green Kinnauri hats alike (literally all of them), drinking the Himachali alcohol from a kettle (literally all of them) and dancing for hours holding hands (literally all of them), Rajesh's kin impressed me royally. They were really poor. There wasn't enough place for everyone to sleep. But it didnt seem to bother anyone at all, not even the mysterious army man from ITBP whom no one seemed to know but was a part of the celebrations. Clicked a couple of selfies with him, too.
My backpack was kept in open with the luggage of rest of the guests. Apparently, theft is the biggest crime you can commit in Lakho. It meant that the property was safe in the open. Human life, not so much.
In a period of two hours, there were seriously bad scuffles between the bride's and the groom's side at least ten times. There was a lot of blood involved. But the dance continued despite everything. It was a routine affair. I made a video which had the dance and the fight sequence both-in-one. Could have been one of my most prized possessions.
[On hearing that I lost my phone, Rajesh, right now, is waiting for an opportune time to go to Reckong Peo so that he can send me the images he clicked through an active internet connection. The pics would be uploaded in a couple of days.]
Had a pristine view of the Kailash parbat from where I was sitting. If I were lucky, I could also chance upon The ShivLinga. It was visible once a month from Lakho. It wasn't the day, unfortunately. Watching the sun rise against the mighty Kailash was therapeutic, though.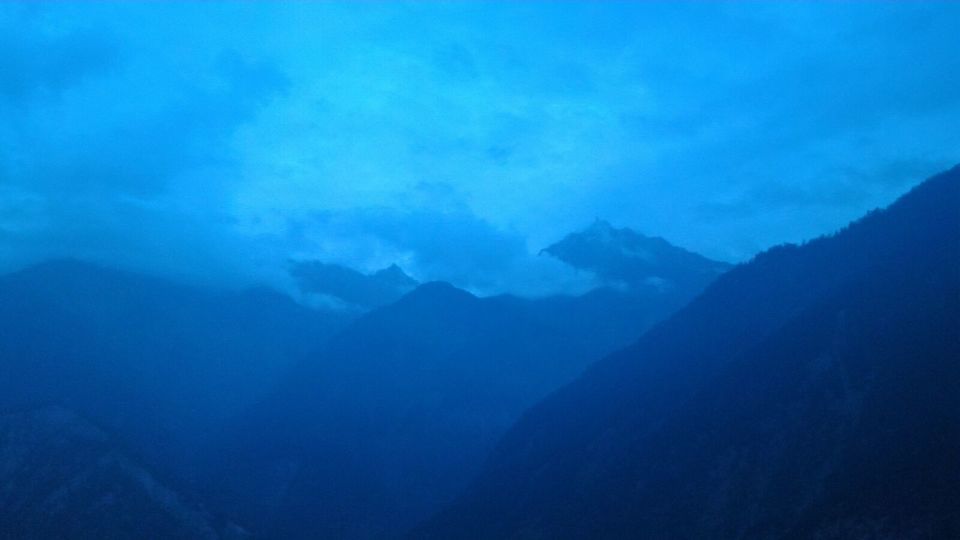 The mighty Kailash. Kinner Kailash trek is open for 2 to 3 months in a year which can take one pretty close [Pic courtesy me, Whatsapp]
Rajesh told me there are buses around 1PM to both Kaza and Sangla and he would take me to an enchanted forest before dropping me off to the bus station. Only, he was flying higher than kites. Luckily, I wasn't.
I left at 6AM for a 4 km total trek up the mountain to Reckong Peo. No words can do justice to how the Sutlej river looked flowing along with the way. The sky was divine blue and the mountains still had morning snow at the peaks. I hadn't slept at all. All throughout the hike, I kept on marveling at Rajesh's family and the unforgettable experience when a car stopped which I sat into only to realize that the driver was learning how to drive. Up a fucking mountain without roads! The co-passenger was the instructor who kept on guiding - "Good, ab doosra lagaao", "Clutch chhodo", "Teesra lagao theek se". I almost peed my pants.
Thankfully, I got down soon and reached Reckong Peo bus stand at exactly 7AM to find that there was no bus to Sangla today and the only bus in the day to Kaza left exactly at 7AM.
My cellphone showed 20% battery and I had 2500 rupees in cash (there was just one ATM in Kaza which was almost always out of order). Worse, the morning ablutions hadn't been performed and calling the ride to Kaza spine-chillingly-bumpy was an understatement. I had to take a call between staying back in Reckong Peo doing absolutely nothing all day; and risk shitting my pants, having a drained cellphone and be out of cash in Kaza.
I had less than a minute to decide.
I sat on the bus, which swivelled off to glory the very same instant.