The realisation that I was a chronic overpacker dawned when I saw multiple pieces of luggage strewn in the aisle of the train, blocking the path for all other passengers like the fabled wall which Trump promised to erect. The multiple pieces of luggage were mine and took two coolies and a male friend to carry. It does dent your self-perception somewhat to watch a scenario like that unfold in front of your disbelieving eyes.
What followed was utter chaos, me trying to drag back the coolies to fit luggage into spaces that were impossible to fit gargantuan bags into. Passengers looked on incredulous and speechless as we shoved luggage into every cranny we could find. I spent that night sleeping over one massive cardboard box and three backpacks. I suspect that night inflicted damage on my spine which my body has never managed to self-repair.
'Always-be-prepared' mentality
Now before all you efficient packers, fed on a steady diet of 'Pack Like A Pro' tutorials, smirk at overpackers' problems - here I am, ready to pitch in and defend this valuable trait of ours. You see the term overpacker is a misnomer for me and my fellow kin; we prefer to be called 'prescient packers'. We like to make sure that we have everything we could possibly need in a foreign land away from home.
It gives us a sense of security. It's really an 'always be prepared' mentality. And it works well for us—you don't want to be caught in a situation where you've just answered nature's calls in a muddy hole and stood there holding just a mug of water and a few leaves.
Less is not more
There's an oft used expression—'less is more', but less is not more especially when you're stranded with fewer numbers of undies. No, flipping it over and wearing it is not a good hack nor is it good luck.
I may be the kind who upends a drawer of undies into my suitcase and then the taxi driver must need strap on my luggage to the roof of the cab to my extreme embarrassment. However, all such discomfort is quickly forgotten when you have waded through a pond of mud in the name of adventure and can look forward to your 12th pair of clean underwear waiting for you back in the hotel.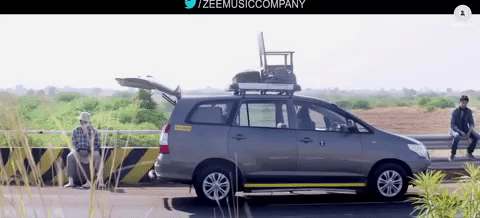 Don't scrimp on luggage space at the cost of your hair
Several hacks abound on the internet on how to be savvy when packing toiletries such as store shampoos and conditioners in tinier bottles. But God forbid, you knock over one of your miniature bottles or run out of shampoo. Relying on hotel toiletries such as the all-purpose, 2-in-1, may-be-a-shampoo- but-could-be-used-as-a-body wash is risky. For the sake of my skin and receding hairline, it's better to use a few more centimetres of space than dabble with dubious hotel body products.
The go-to person for all things sundry
The friends who tried to get out of dragging your bag up the stairs duty are the same ones who will come to you whenever they need something. Speakers for that long road trip? Check. Heater for freezing nights in Himachal? Check. Even mood lighting for a night in with a hot cuppa and a special someone? Check.
You become the go-to person for all miscellaneous objects. Also that umbrella you packed to uproarious laughter of your friends to a beach? Yeah that came handy in the downpour on the beach when all your friends came and huddled under your umbrella. Not so jaunty now, eh?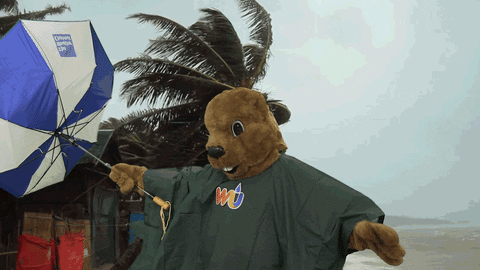 The vicious cycle of overpacking
The problem with overpackers is that they start out confidently enough but get caught in a vicious trap of cramming like the apocalypse cometh. The first stage is optimism; you feel fairly confident that everything you need will fit into the large-ish suitcase open in front of you. Then comes the meticulously crafted list which gives you the illusion of possessing an organisational structure.
Midway through this process, your room will start looking like it got caught in the midst of a clothes explosion. Your confidence starts wavering and then it's full scale panic. At the end, the list is lying forgotten while you cram in things like the possessed and lie face down on your bed groaning softly. Friends and family emerge to help out in your crisis and after criticising your packing choices, the heaviest of them sit on your suitcase so you can zip the suitcase up.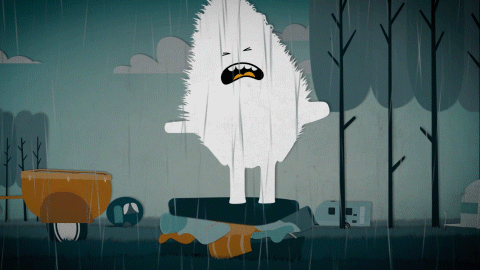 All worth the stress in the end
Is it worth all the stress? Yes and no. It isn't fun to start a vacation with your luggage spilled out near the check-in counter to pointed eye-rolling. Also, when you've packed two novels, an I-pod, a Rubik's cube and your laptop, only to stare out the window for the rest of your journey, you do start questioning your packing choices. However, it is all worth the peace of mind when after the hurricane of packing, your luggage is zipped up and you can look upon your masterpiece with quiet pride.
Are you a fellow overpacker too? Let us know about your overpacking woes in the comments below!
Get travel inspiration from us daily! Save and send a message at 9599147110 on Whatsapp to start.
Encourage the writer in you by writing out your travel-related experiences here!