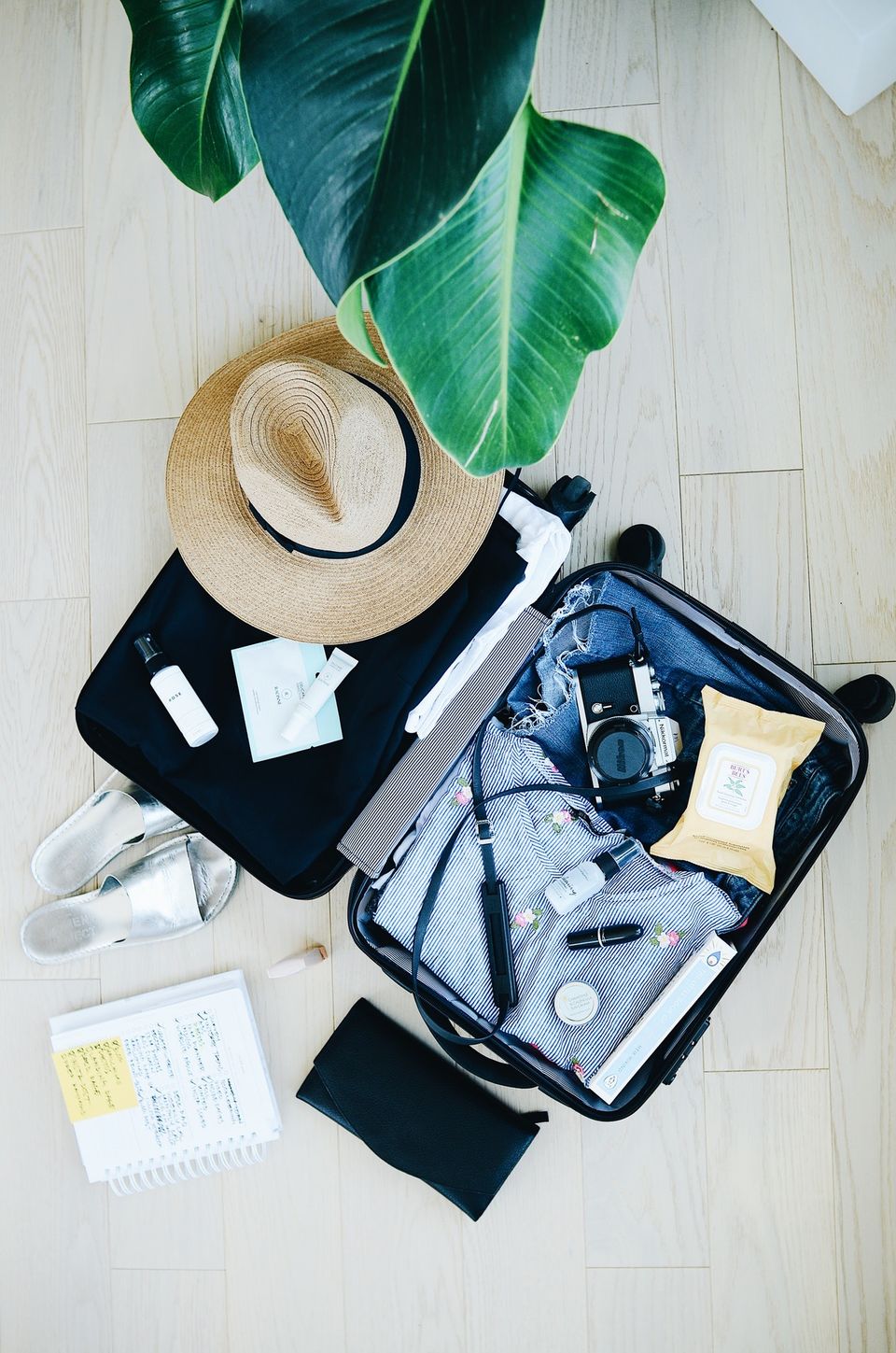 One of the biggest hassles of preparing for a trip is trying to fit everything that you'll need to bring into your bags. You can make packing for a trip much easier by following a few simple tips. Here are five things to keep in mind when packing your bags.
Roll Your Clothes Instead of Folding Them
Folding clothes and placing them in suitcases is almost instinctual for some people, but you can save a lot of space by rolling your garments instead. All your casual apparel pieces that don't wrinkle easily can be rolled and lined up side by side inside a suitcase. Divide your clothes into different bundles and try rolling each bundle as tight as possible to maximize suitcase space. It's best to roll clothes on a flat surface. For items that are more formal and prone to wrinkling, Travel + Leisure suggests folding blazers, skirts and other similar pieces lengthwise.
Consider Re-Wearing Certain Outfits
Having to do a lot of laundry on your trip can waste your free time. Bringing apparel items that can be worn again before having to wash them can save you some time and hassle. Jeans often don't require cleaning right away and go great with a variety of outfits. We3Travel offers the tip of taking some neutral-toned or solid-colored pants with you that can be worn with several tops. Underwear, bras and other undergarments should never be re-worn without washing them first. To make your clothes smell fresher in between washes, place them on hangers and use some air freshener or fabric softener sheets. You can also try adding a few drops of lemon, grapefruit or lavender essential oil to some water and filling the mixture into a spray bottle to spray on your clothes.
Learn What You Can Bring in Your Carry On Bag
If you plan to fly to your destination, knowing what you can and cannot bring with you in a carry on bag can save you a lot of time, frustration and embarrassment. Whether you're traveling for business as a senegence Distributor or taking a vacation, you can view all the items that you'll be allowed to bring on the TSA website. Liquids need to be in bottles that hold no more than 3.4 ounces. Nail clippers, disposable razors and knitting needles are among the sharp objects that are authorized by the TSA for carry on bags. Other permissible items include bottle openers, coat hangers and most foods that meet certain size requirements.
Save Room for Souvenirs
Whether you plan to buy souvenirs for yourself or bring back gifts for other people, you'll want to make sure that there's enough room in your bags for all these new items. This is especially important if you don't want to have to pay to check extra bags on your return flight home. You might also want to consider bringing along an extra backpack or duffel bag to store your souvenirs and gifts. Disposable plastic bags can also be packed when you leave for your trip and used to carry some of the stuff that you buy.
Pack Less Toiletries
Bringing fewer toiletries is advisable if you plan to stay in a hotel. Certain lodging facilities provide complimentary soap, shampoo, conditioner and lotion in sample sizes, which may save you from having to bring your own. Some hotels even furnish in-room hair dryers and clothes irons that can be used by guests. Most toiletry supplies are replenished automatically when they run low by housekeeping staff. You'll still need to supply your own toothpaste, deodorant and hairspray or hair styling gel.
Being smart with your packing can make your trip a less stressful and more enjoyable experience. Simplifying your packing is easy when you follow the right tips and plan enough in advance.