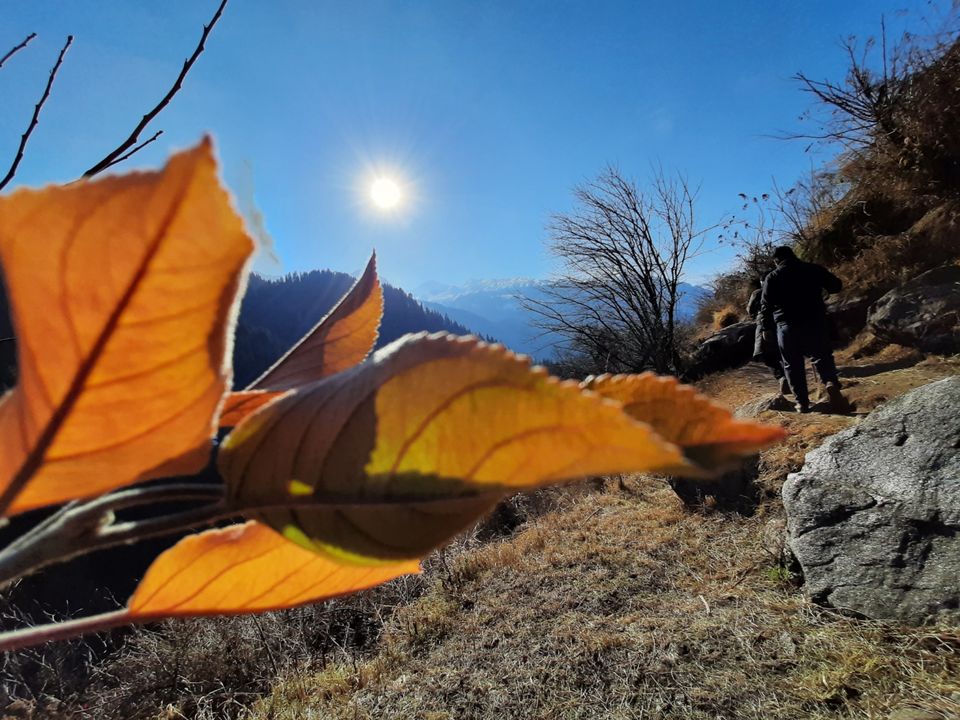 Finally, my dream has come true to re-live Yjhd moments in Himachal Pradesh, India. I'd been waiting for this trip for a very long time...
I'd been to Himachal Pradesh for 3-4 days with two of my cousins. The total expense is ₹4000-4500 per person. Our journey started on 23rd Dec in the evening. We'd booked our three tickets online a day before our trip, so we boarded the Volvo around 8:30 at night from Majnu ka Tila; Delhi to Kasol, Himachal Pradesh. If you plan to go HP then you have many ways like; the nearest airport is Kullu airport, by booking seats in buses/Volvo, HRTC and your car. You need to make sure that you've to reach half an hour/an hour before boarding any Volvo/buses, however, if you live in Delhi then you can go to HP from Kashmere gate(ISBT), Red fort and Majnu ka Tila although buses/Volvo are run only at night time around 7 pm- 8 pm from Delhi to HP. But going to HP by own car will be the best way for taking many halts and photos during the journey. But those who don't have a car then they have also a good way; Volvo and it'll cost you ₹ 1200 per person but it depends on the type of Volvo.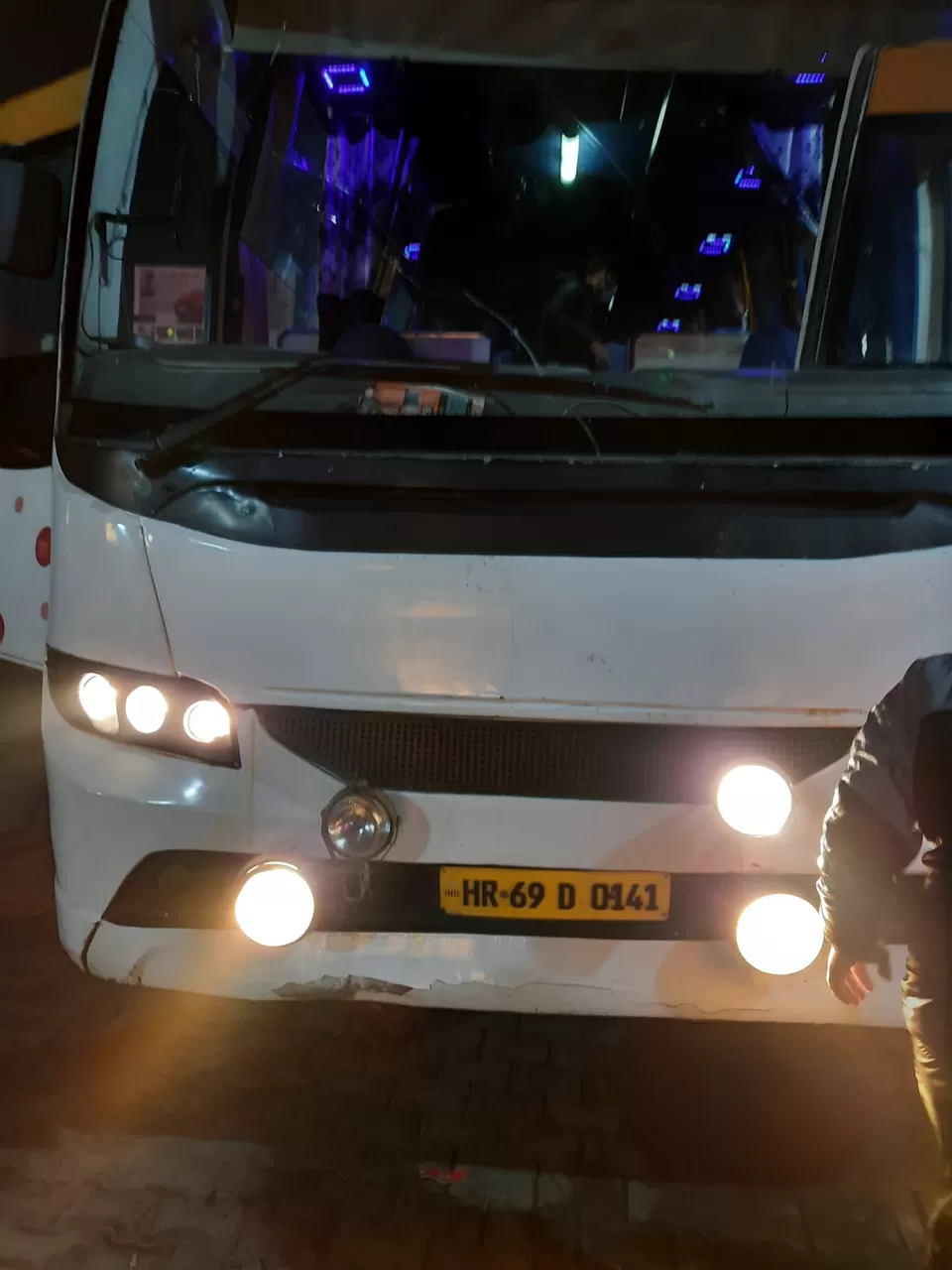 It takes almost 12-13 hrs to reach HP but due to winter season, sometimes it takes more than 12 hrs to reach. As it'd happened to us because the Volvo reached late in the morning and it was more than permitted time, so all the passengers had to get off the Volvo at Bhuntar, Himachal Pradesh.
Bhuntar is the junction where you have the two choices, one way goes to Manali and second goes to Kasol. You can also go to Manali direct from Delhi. So it's your choice where you want to go, from Bhuntar you can board public transport or hire a cab or sharing taxis to go to your destination though you have to face such circumstances only when you reach late after a given time. Here, it's just to manage traffic en-route. It takes almost an hour from Bhuntar to Kasol. If you're going to Kasol by public transport then it may cost you around ₹30 otherwise for hiring a taxi from Bhuntar to Kasol, it may cost you around ₹500/person. So it's better to get on the local bus but you just have to wait for this.
As we were getting late, so we decided that we'd take a lift from somebody. After so many trials, we were finally on the way to our destination and it could only happen because of the lift which we'd been given.
After a very long journey, we finally landed up at Kasol, Himachal Pradesh. As it was my first time to be at such incredible places, I enjoyed it a lot even words aren't enough to describe the beauty of such places.
Kasol is just a small village which is located in Kullu district, Himachal Pradesh, India. It's also known as mini Israel of India. As most of the Israelis visit this place quite often but due to pandemic, you can't get a look in them. This village has amazing views to look at. You can make a plan to visit Kasol with Friends, partner and family. Once you're here, your all tiredness of the journey gets automatically far away from you. It's indeed like a heaven on the earth!
We started trekking around 1 pm to Chalal village, it takes almost an hour to explore. Having done trekking, we'd spent 2 hours near the Parvati river.
Here are many hotels you can find at the cheapest rate but it'll depend on your budget.
Here is also a Kasol Market just near the bus stand, where you can buy whatever you want to. The most common things are woollen clothes, lucky charms, key chains, bracelets, etc.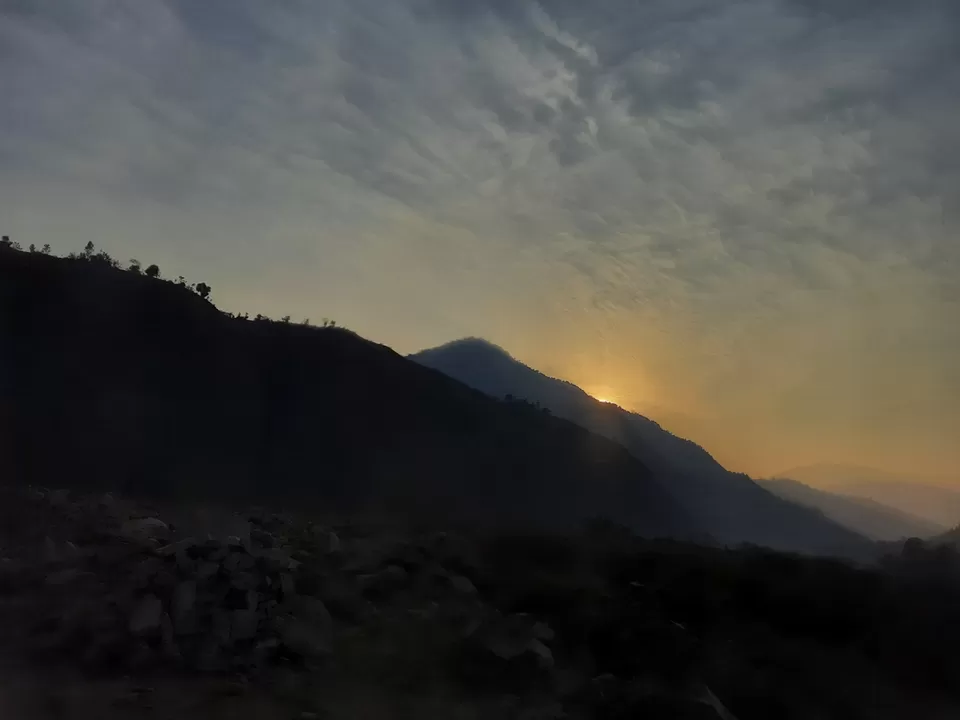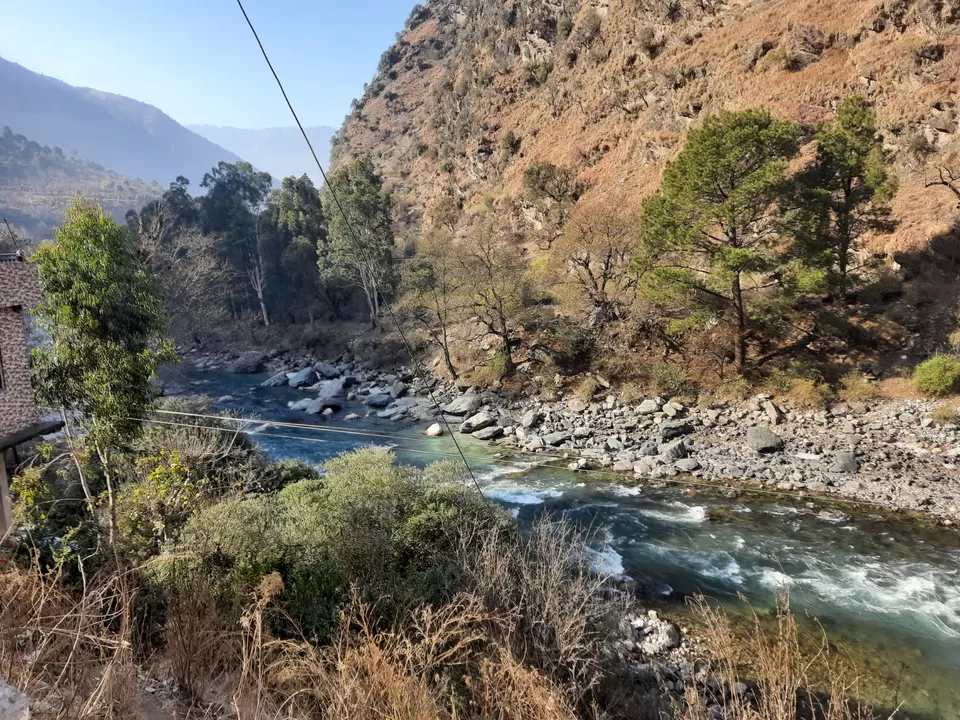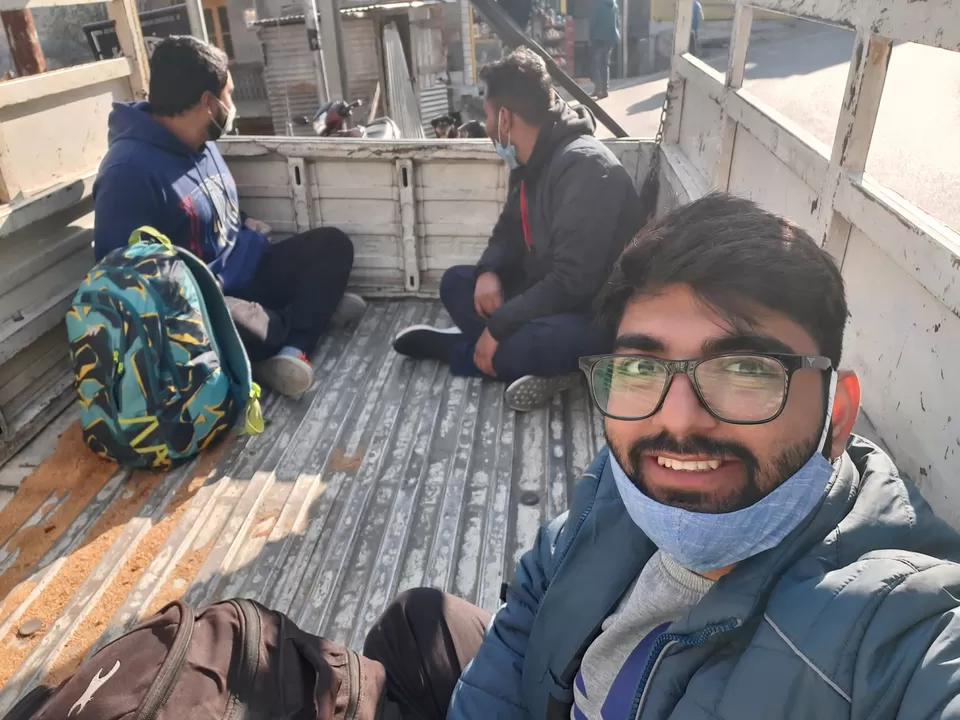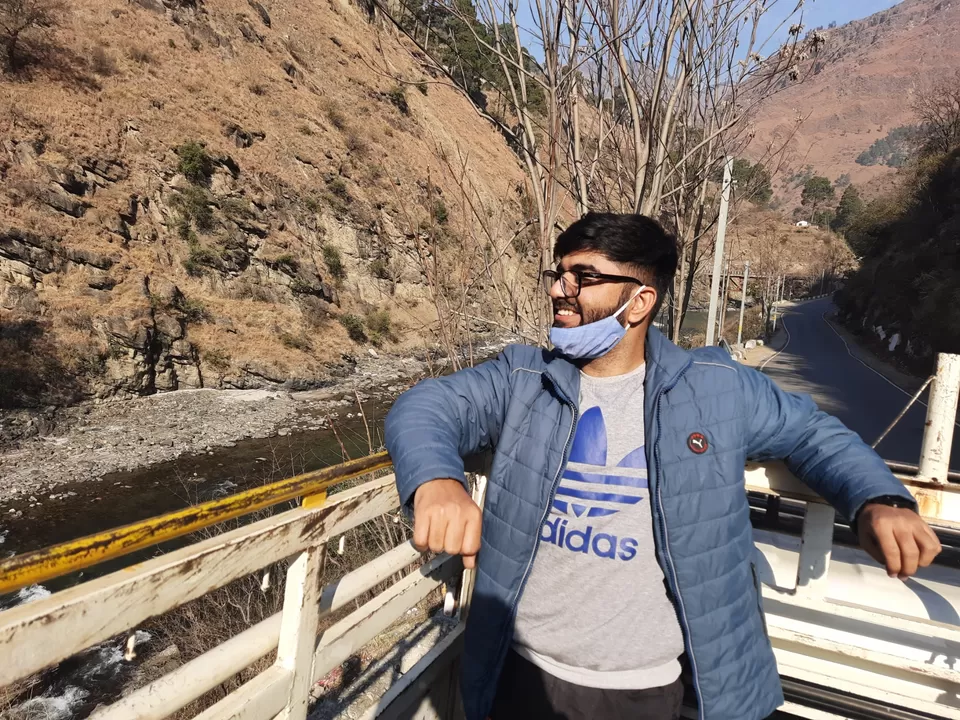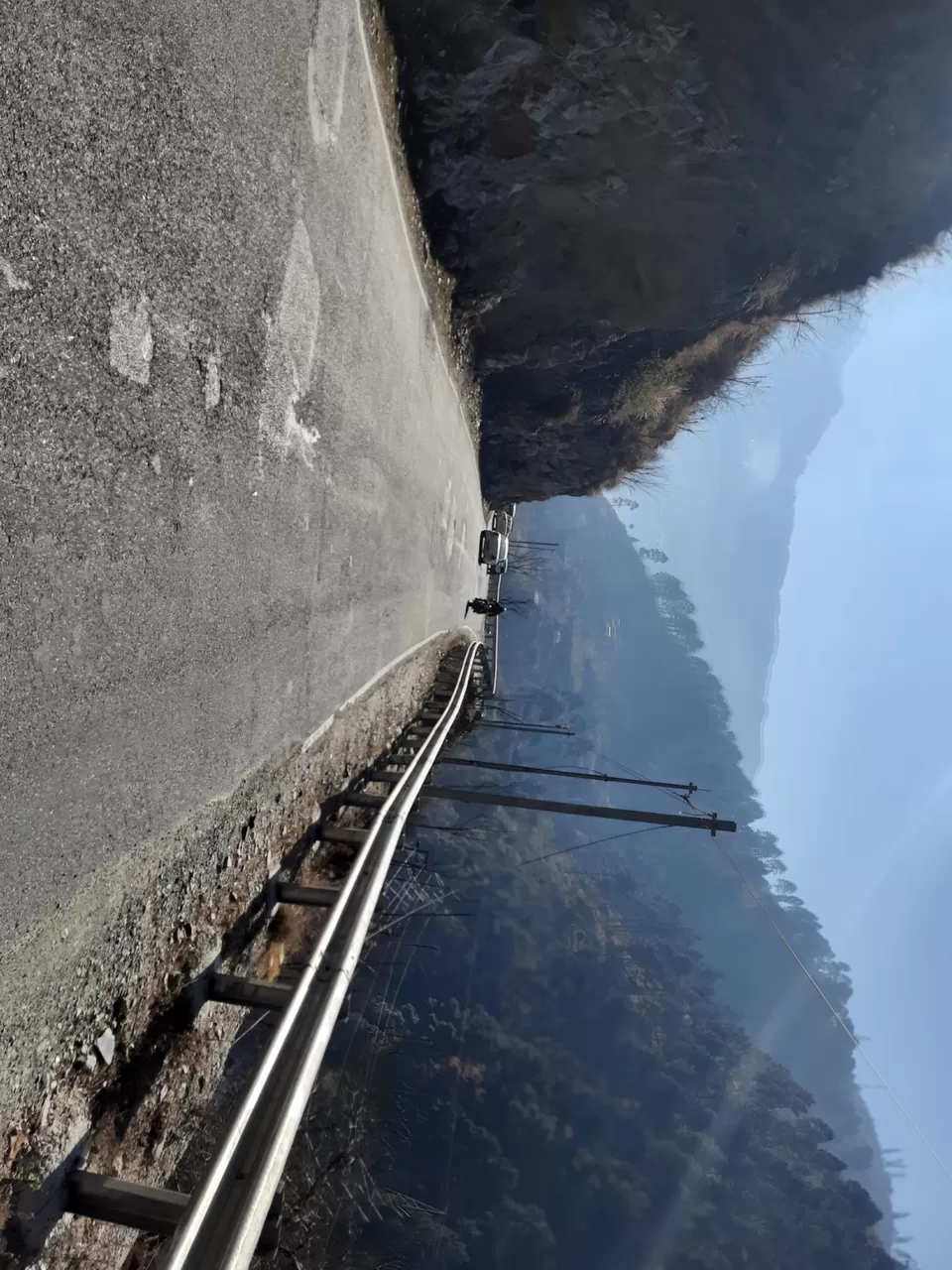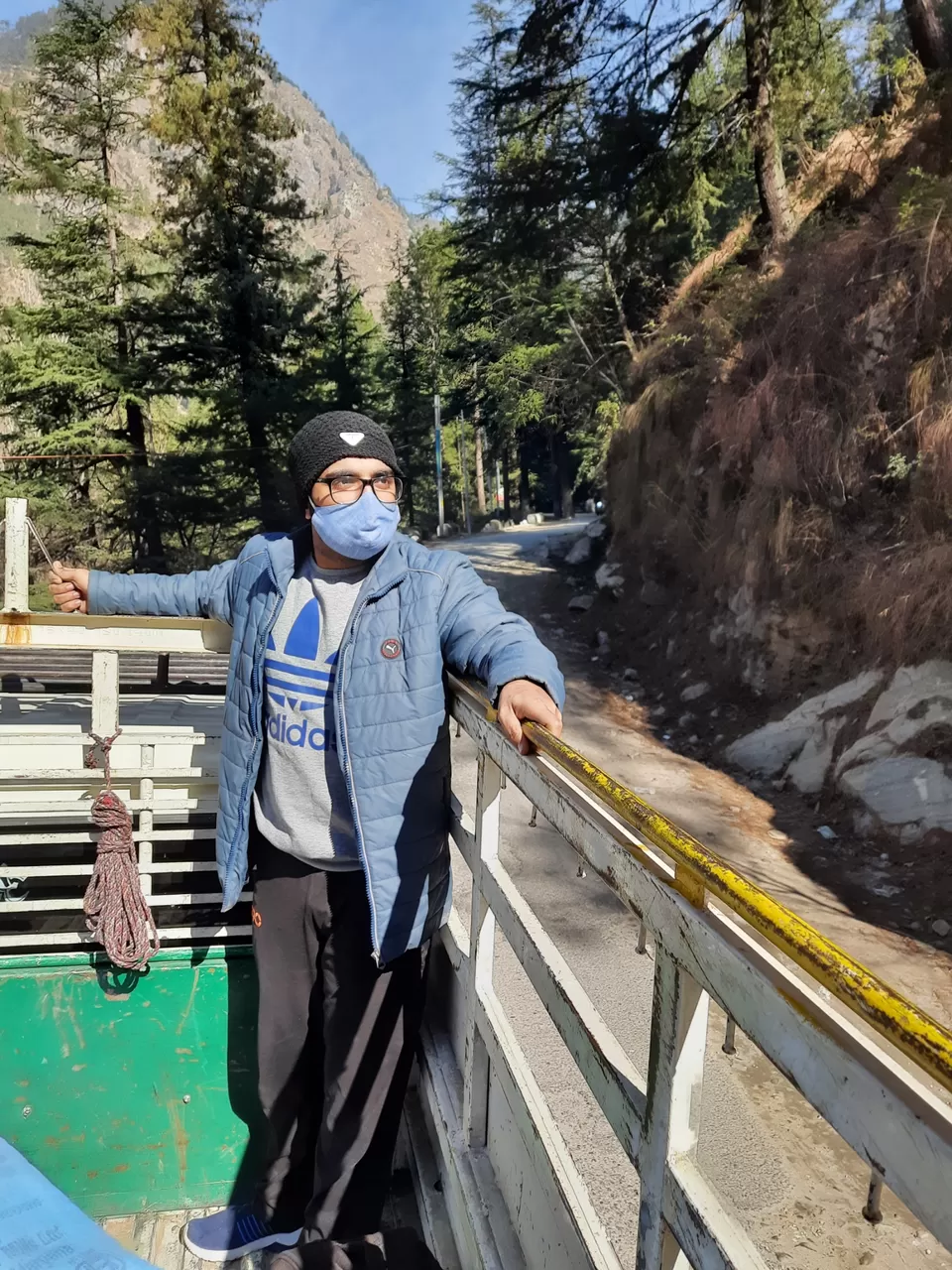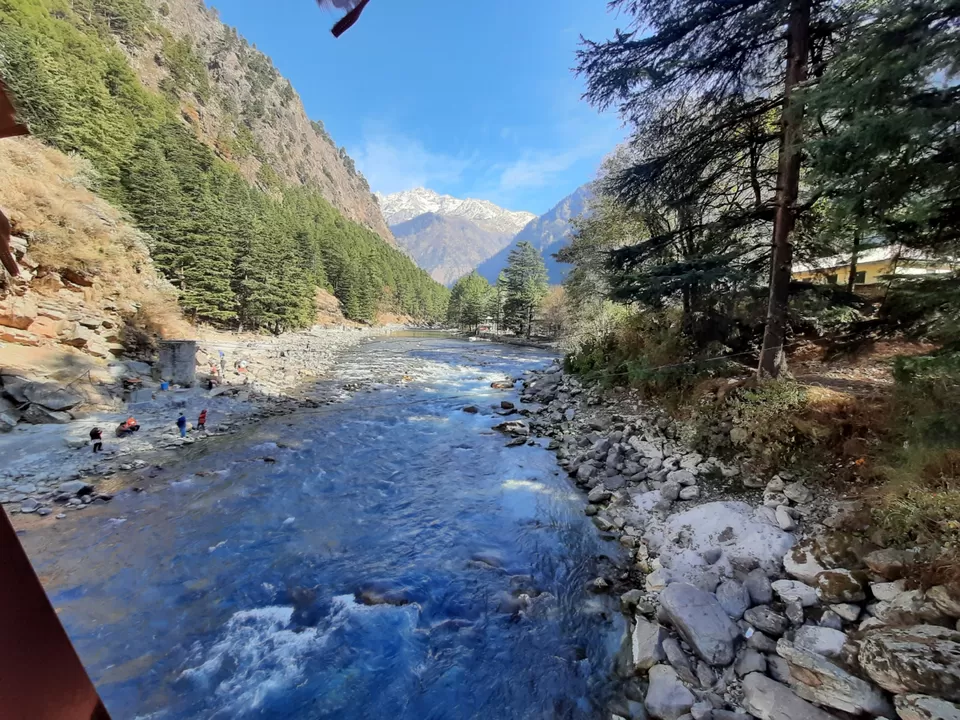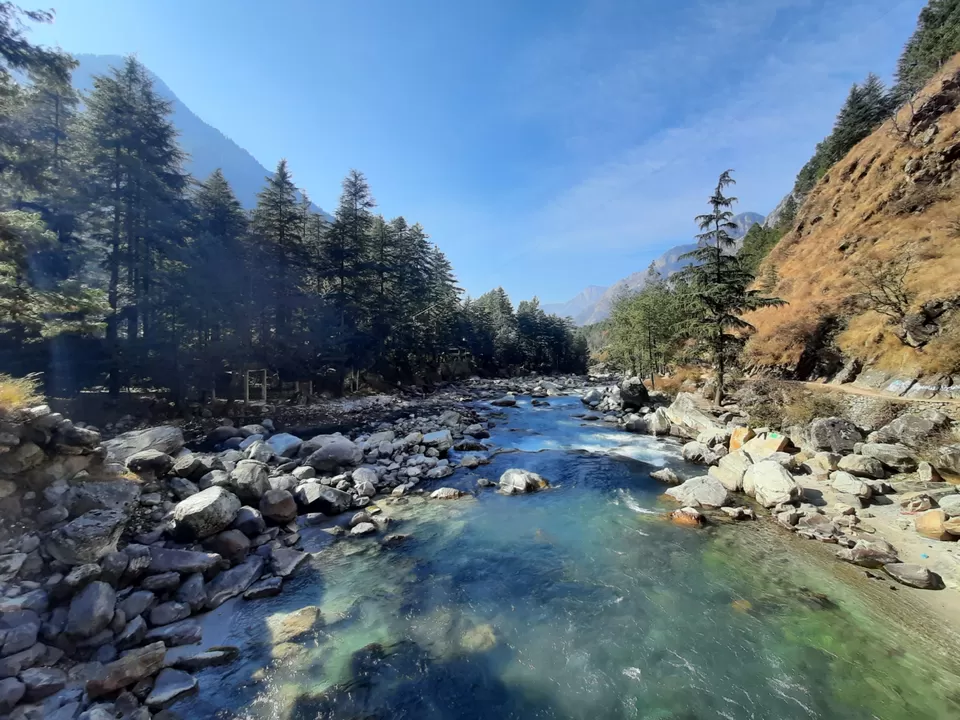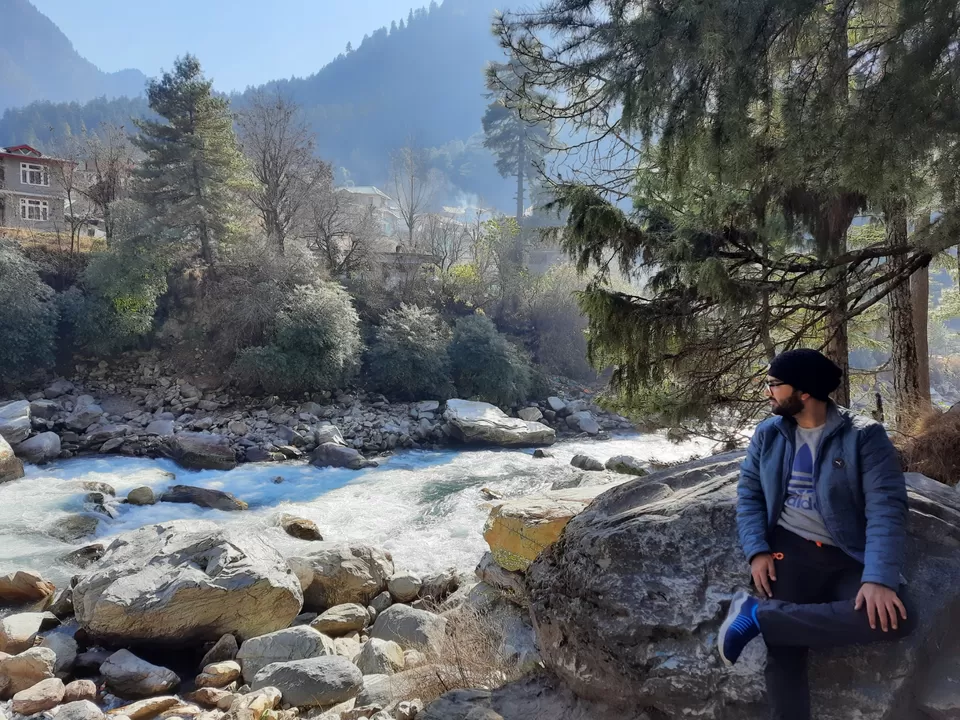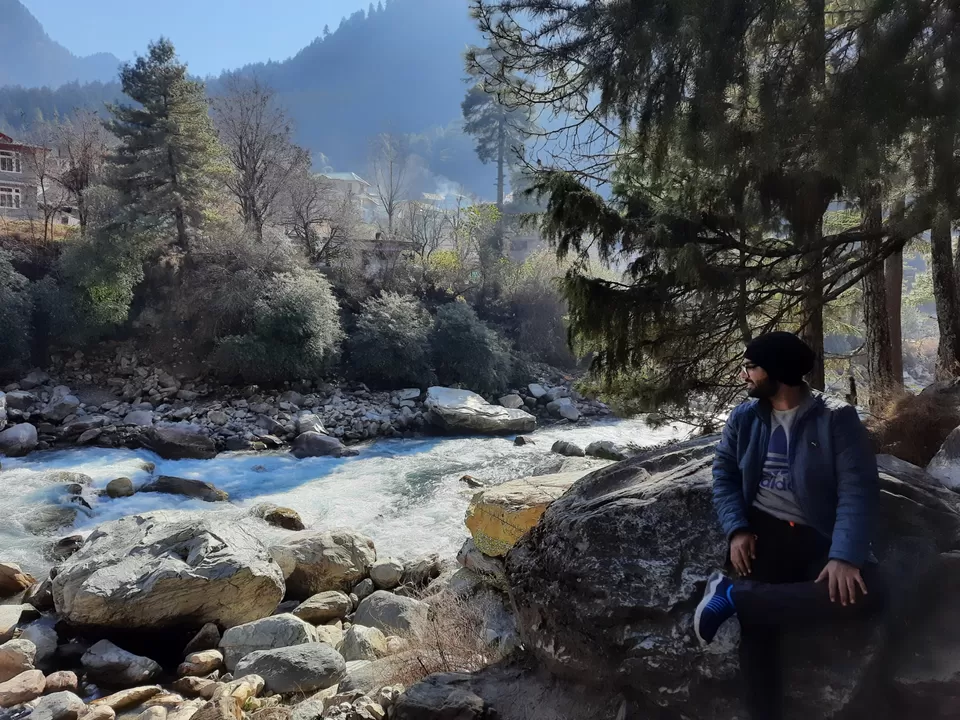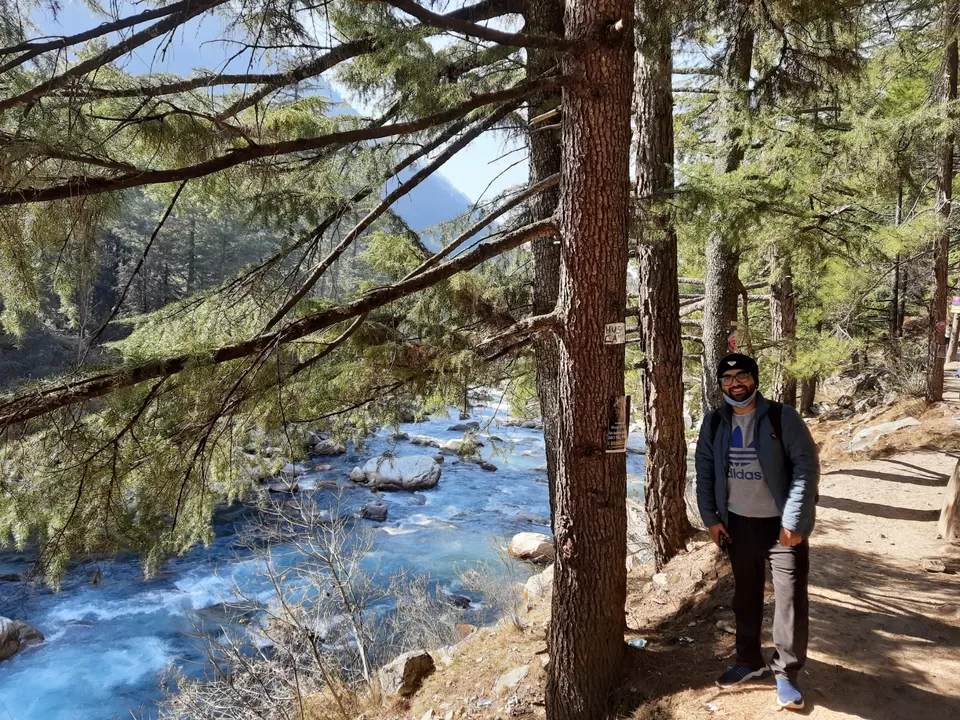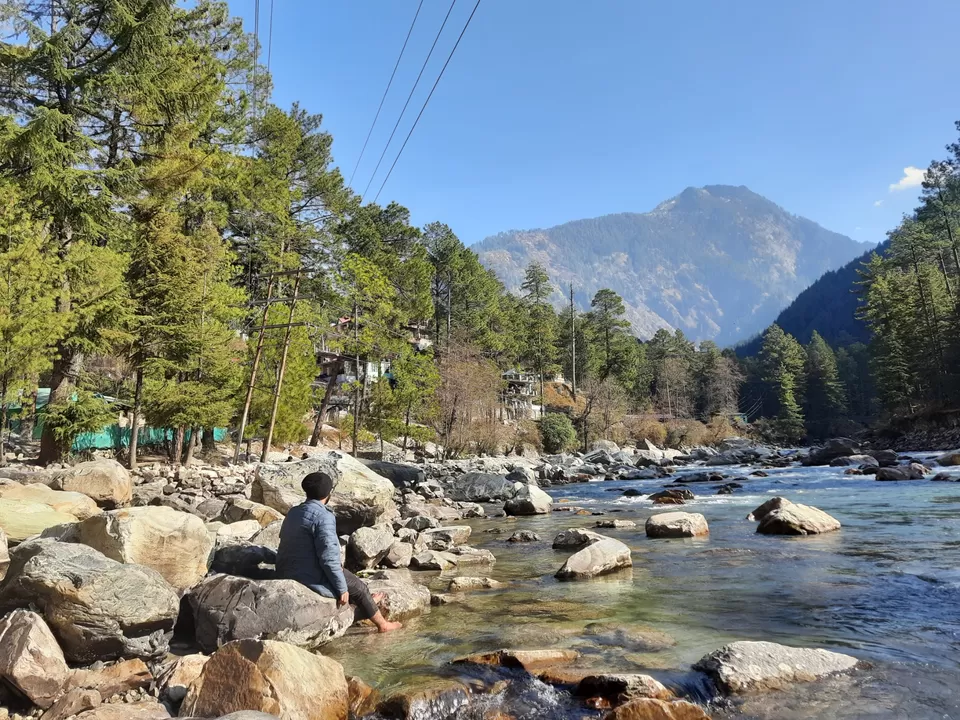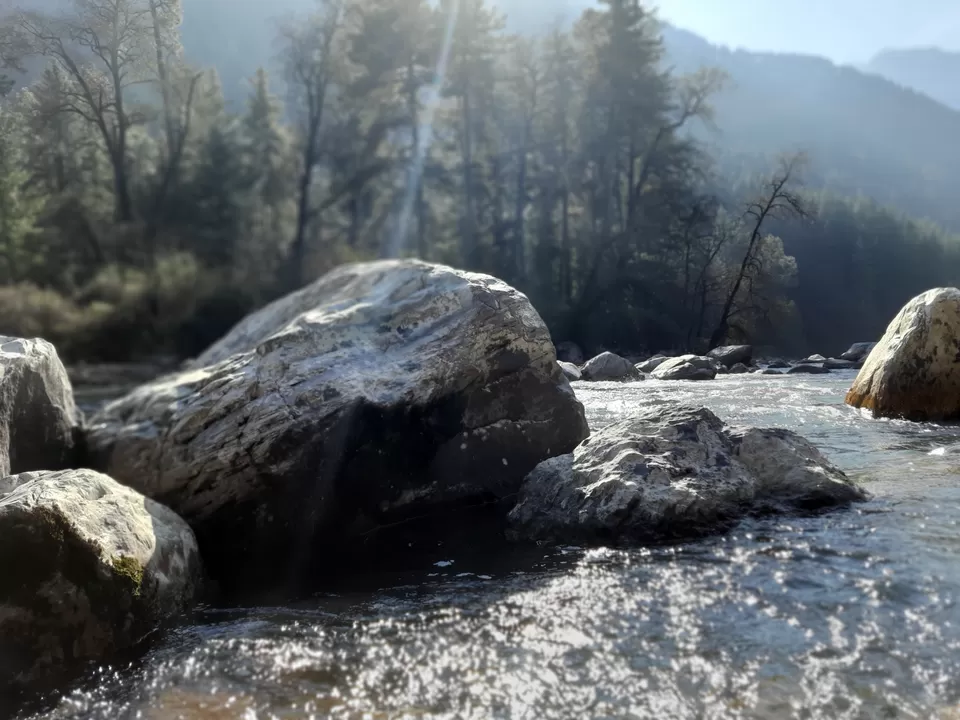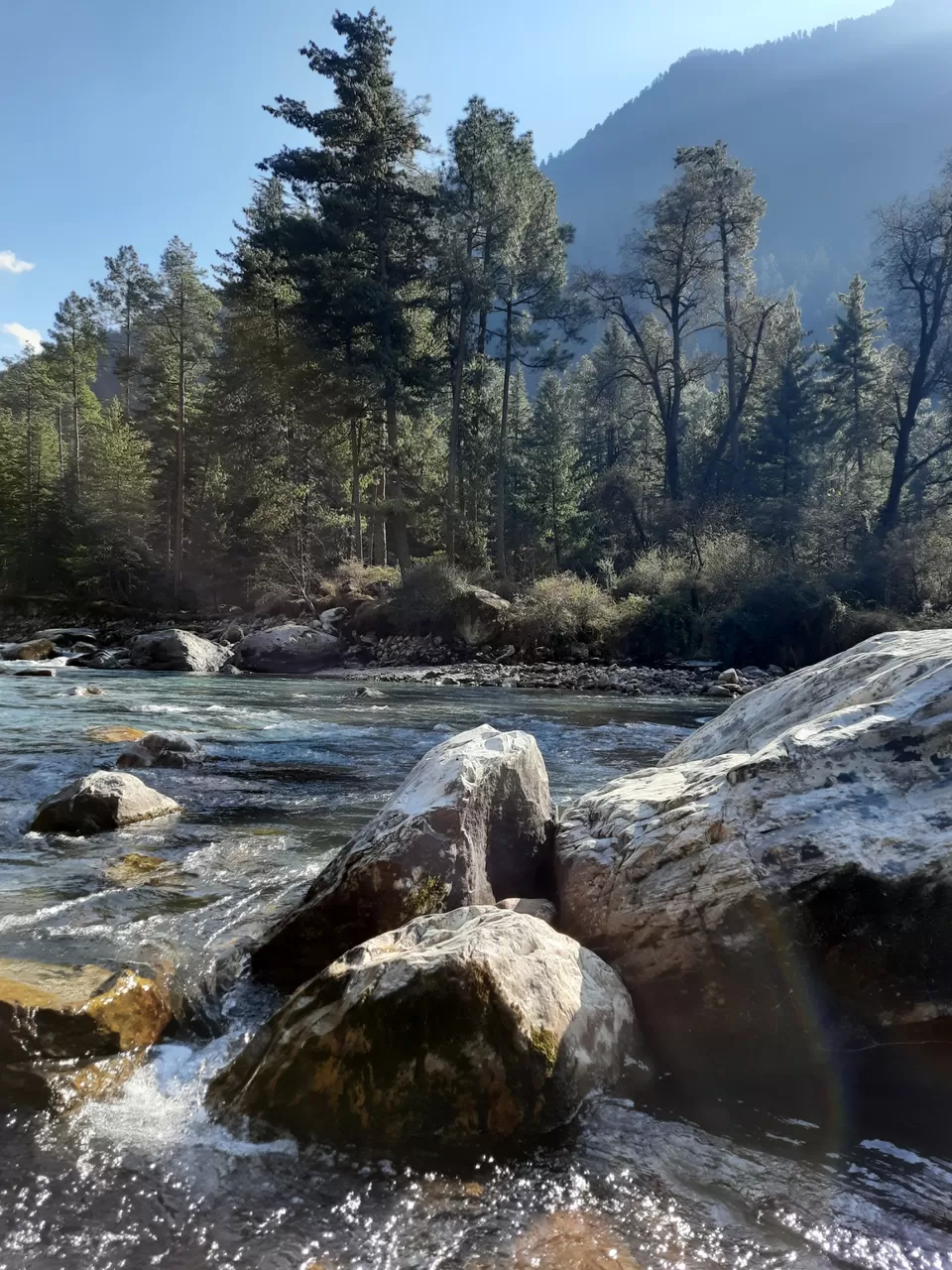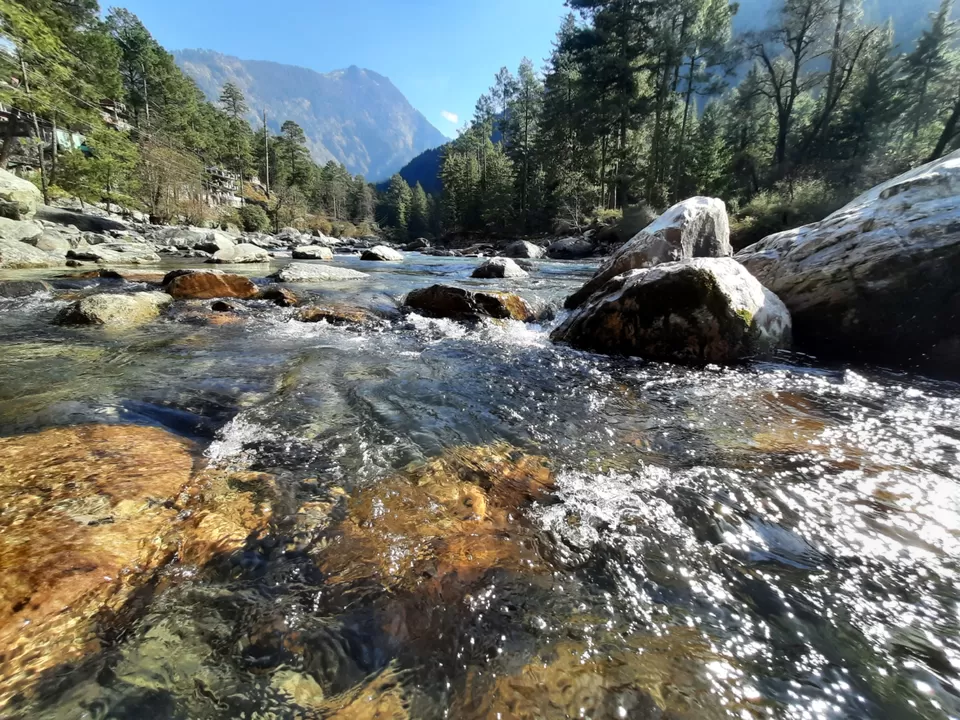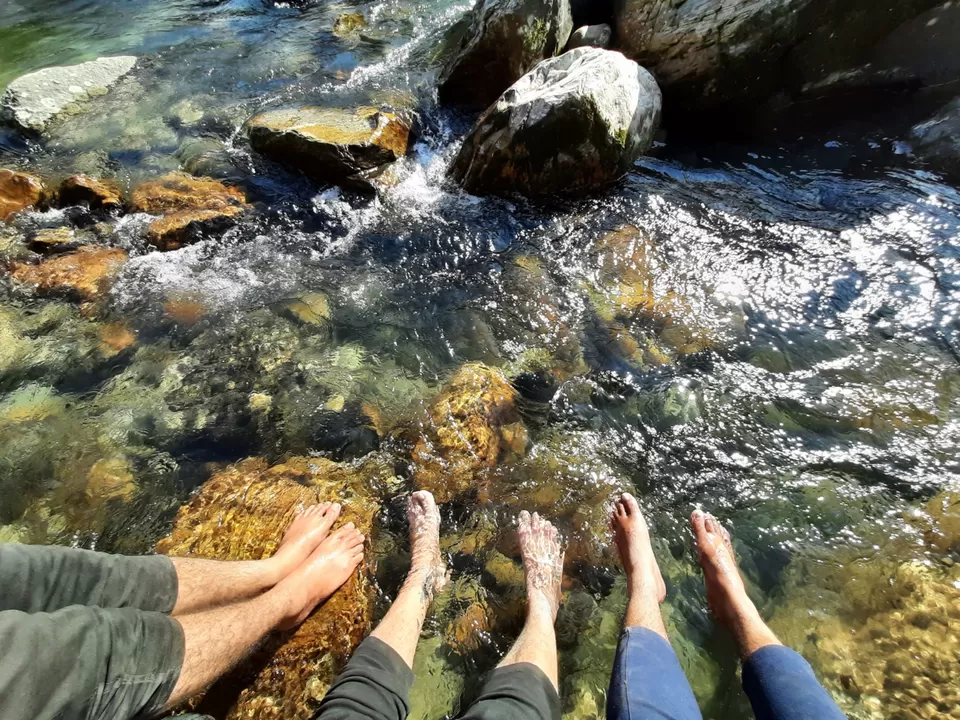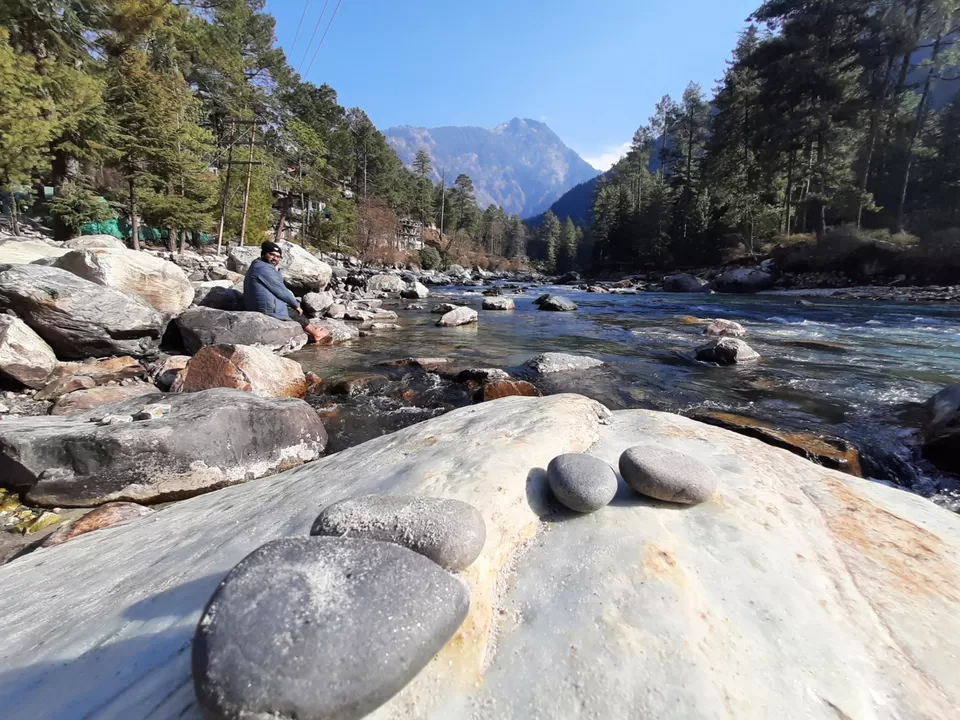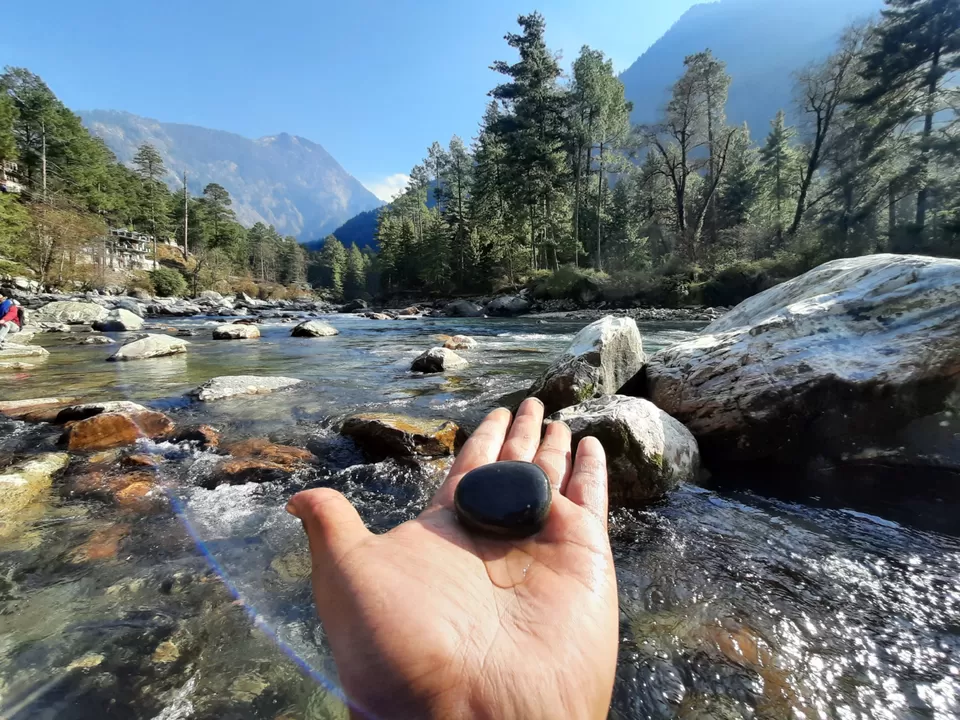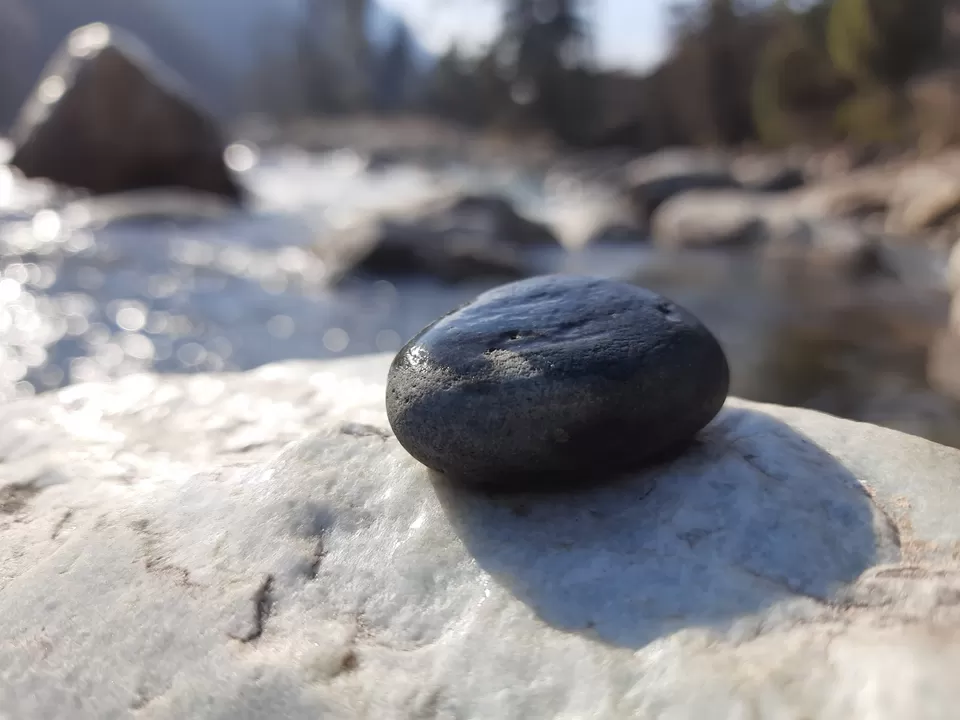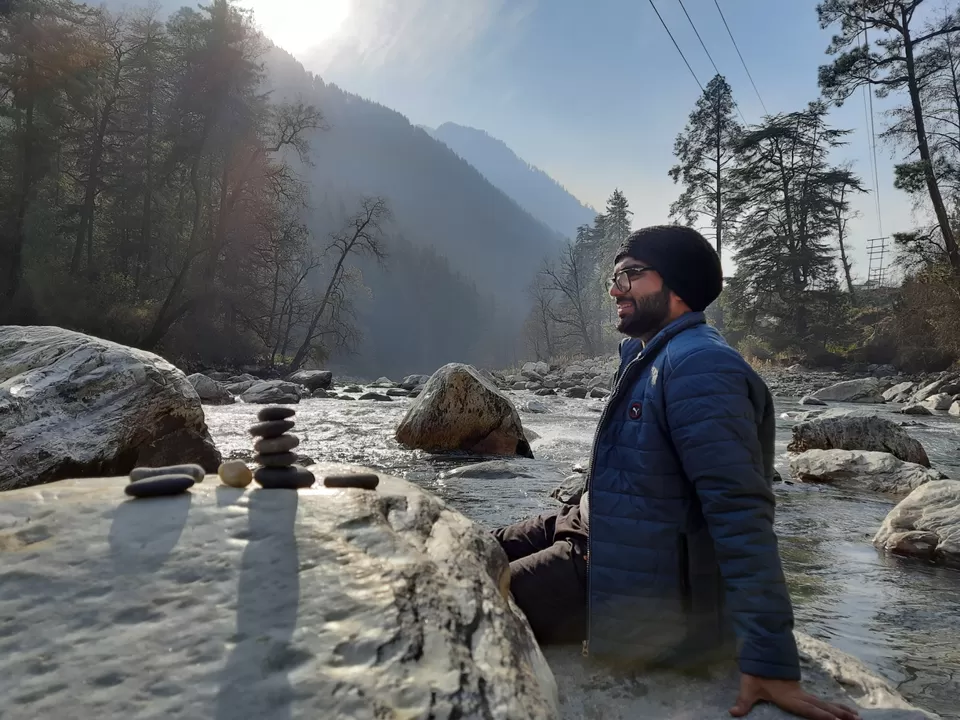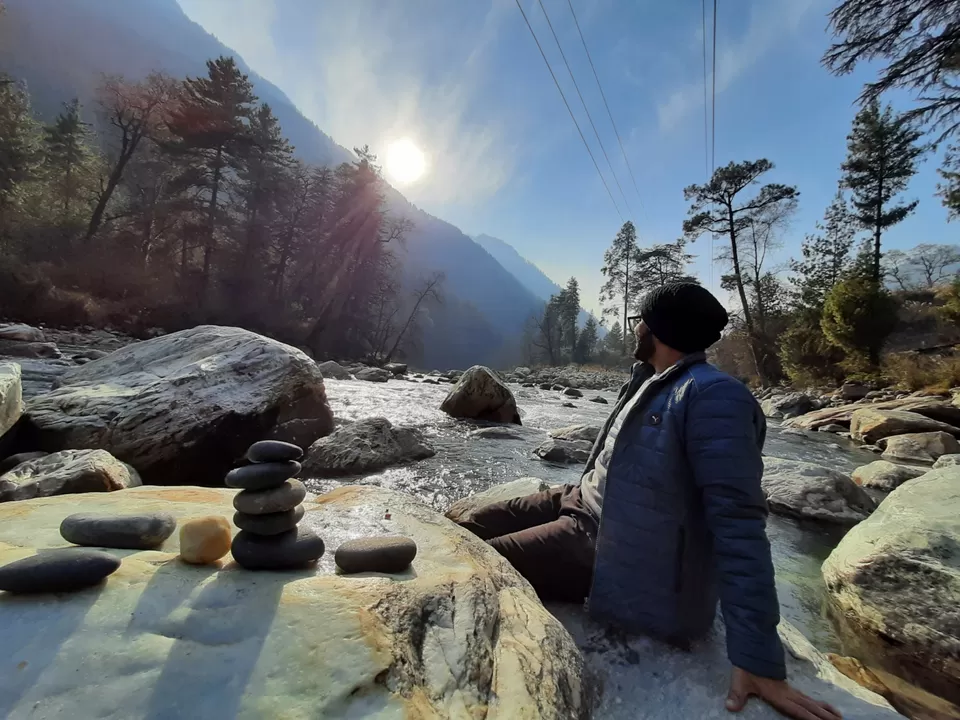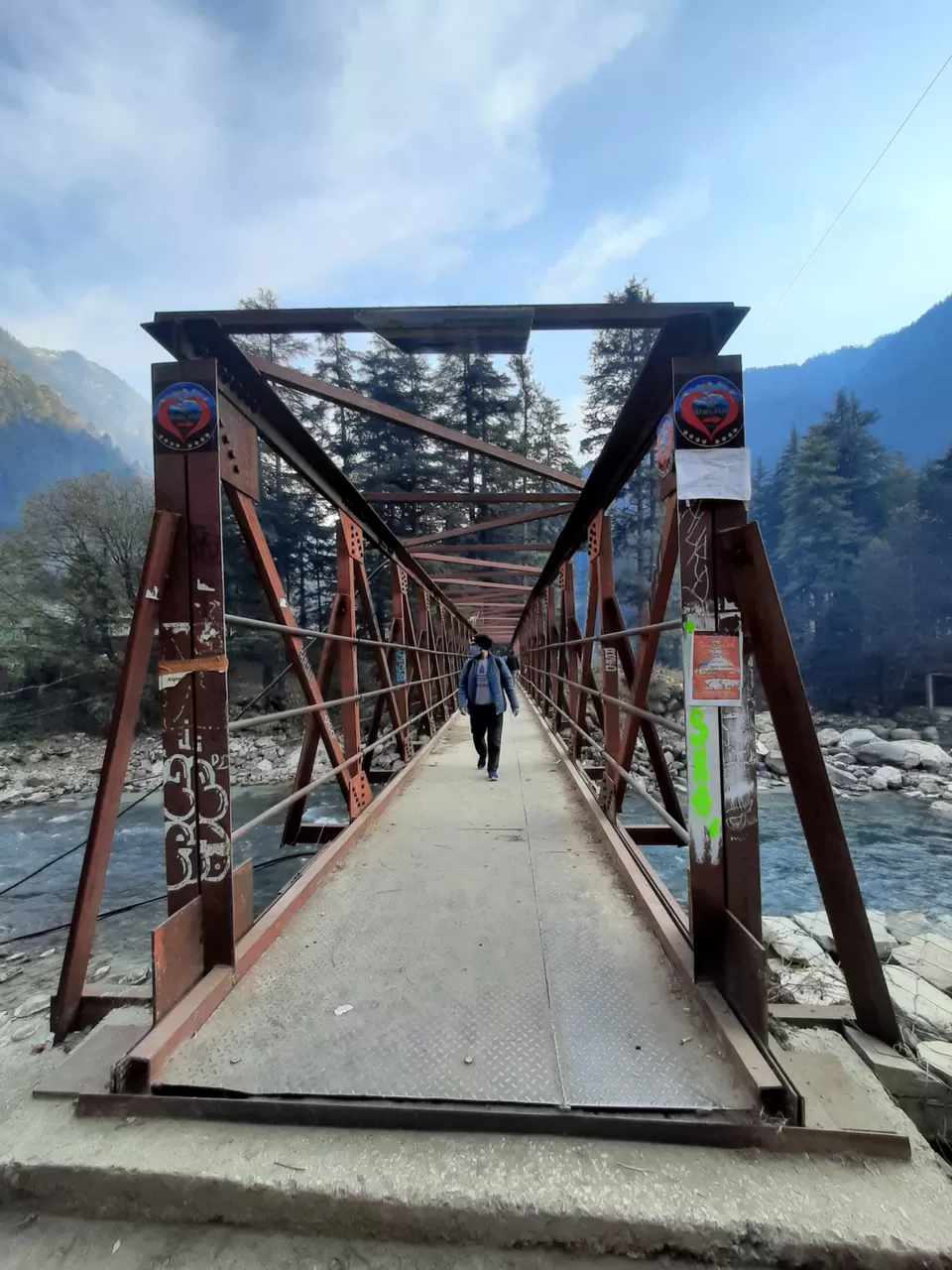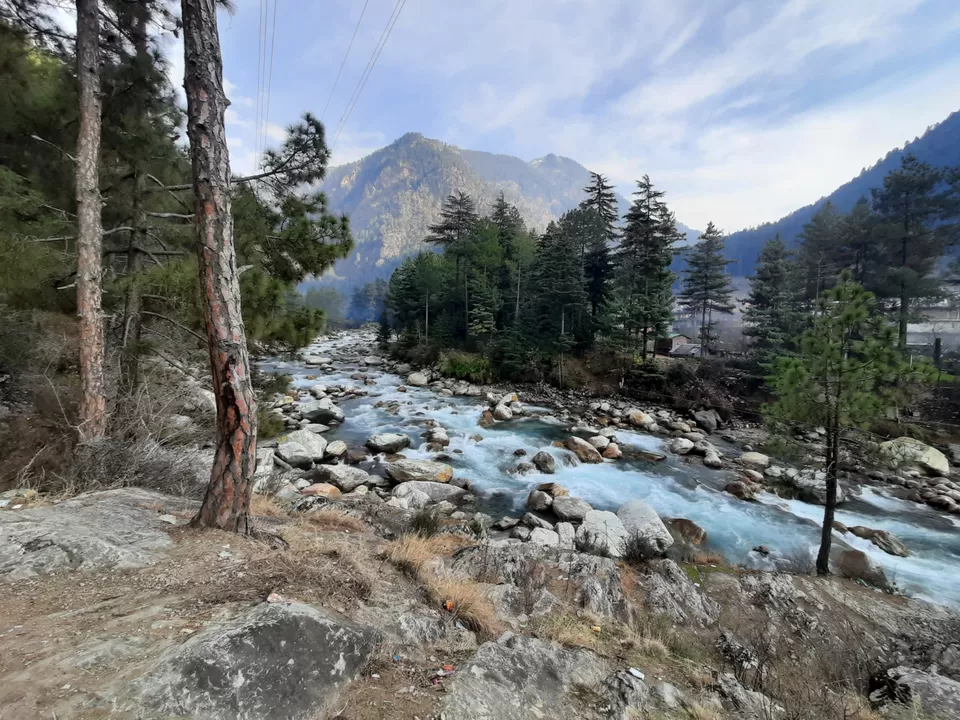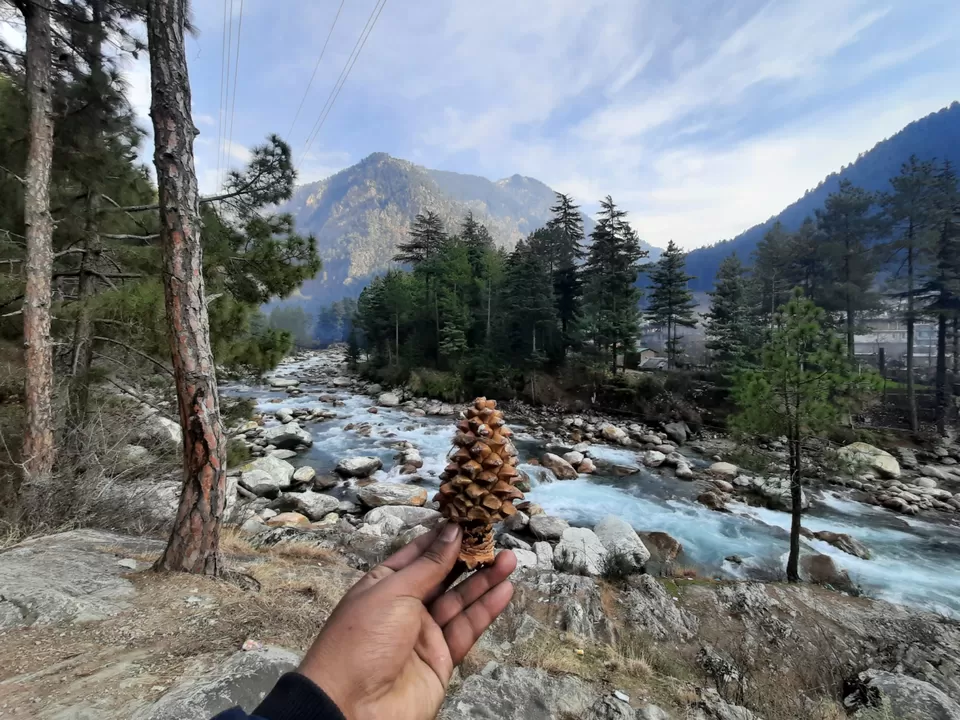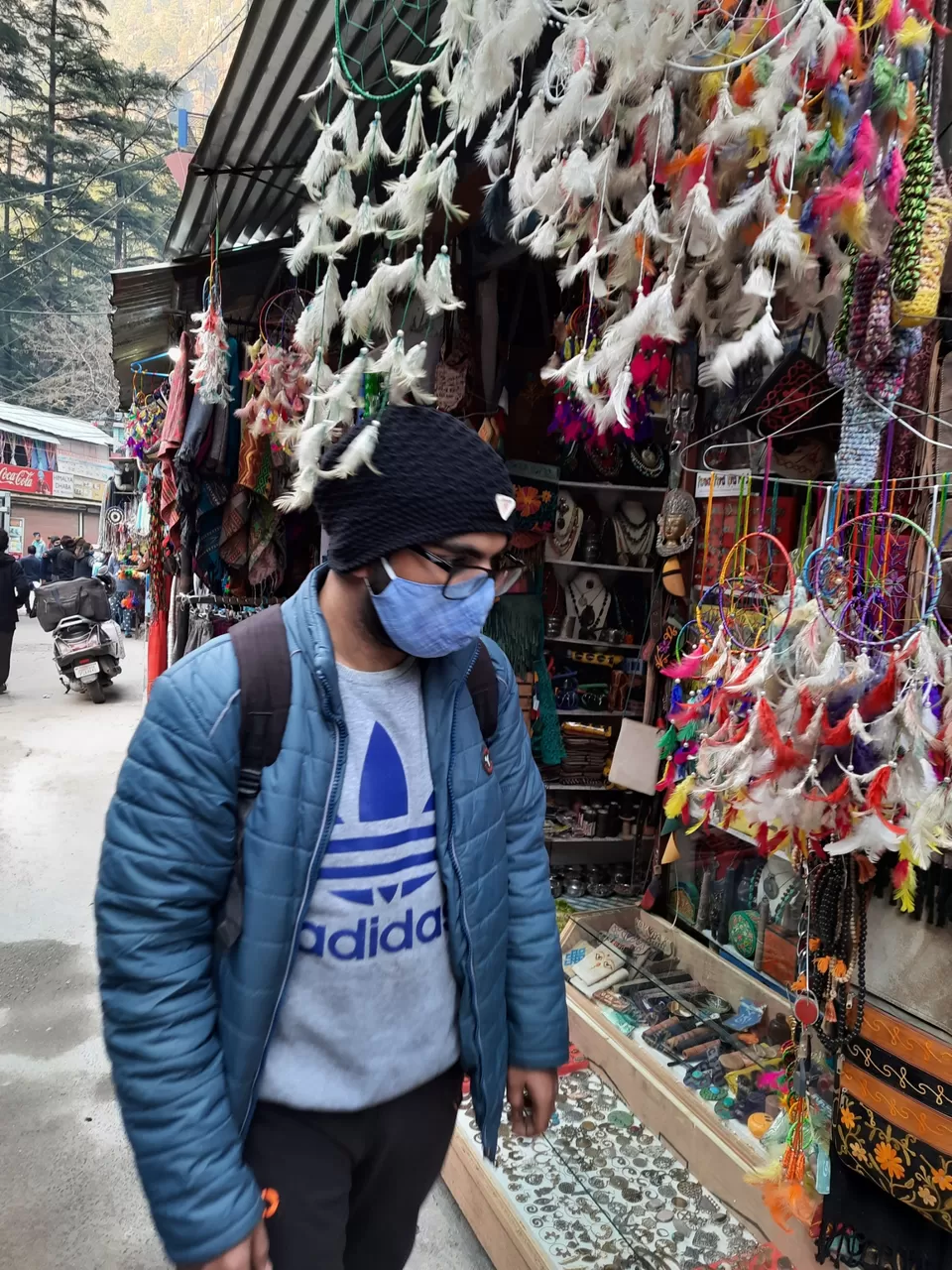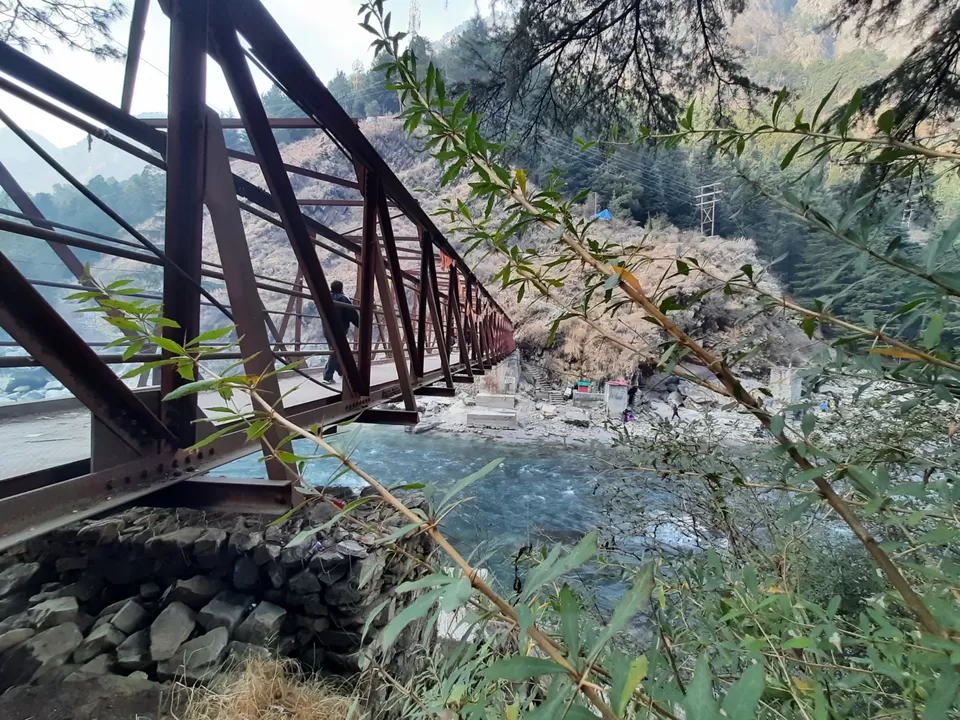 After exploring, we headed to Manikaran by bus. It takes 30-35 minutes and costs around ₹10. Manikaran is also a small village which has a gurudwara, Shiva's temple and Ram's temple. These holy places are so beautiful. There's a parking area in the vicinity of Gurudwara which is free of cost. Just in front of the parking area, there is a bridge under which Parvati river flows smoothly, so you need to cross it to enter into Gurudwara. While entering into it, you'll see a kind of room where pilgrimage may take bath into the hot water pool especially gents however there is also a separate room for ladies. In addition to this, there too is a hot water pool outside the Gurudwara. There are also some shelves where you can put your belongings but only at own risks. It may hardly take you around an hour to explore Gurudwara. Even, langar facility is also provided 24hrs regularly and the amazing fact is all meals are prepared through using steam of hot water which is natural. You are also provided a free facility for accommodation by the authority of Gurudwara in which you'll have to share it with others. As it's pandemic then we'd decided that we'd not stay in such accommodations. So here, you can find hotels at the cheapest price as well and it may cost you around 300-500 only. As it'd costed us ₹300 only. There is also a market where you can buy whatever you want to buy. Even, you can also find some restaurants but I'll suggest you have Maggie only. You can cover both Kasol and Manikaran on a day, it takes almost 30-40 mins from Kasol to Manikaran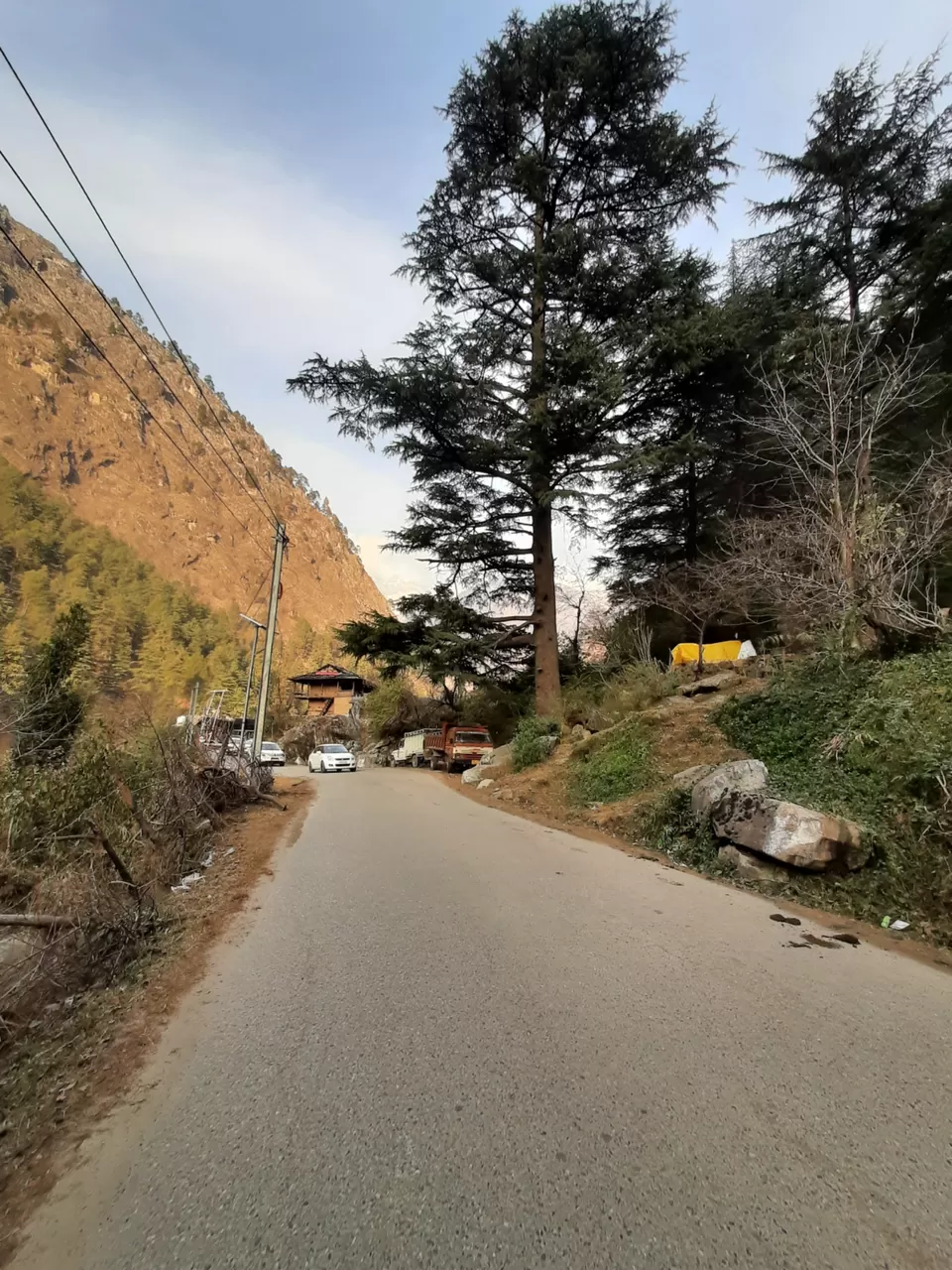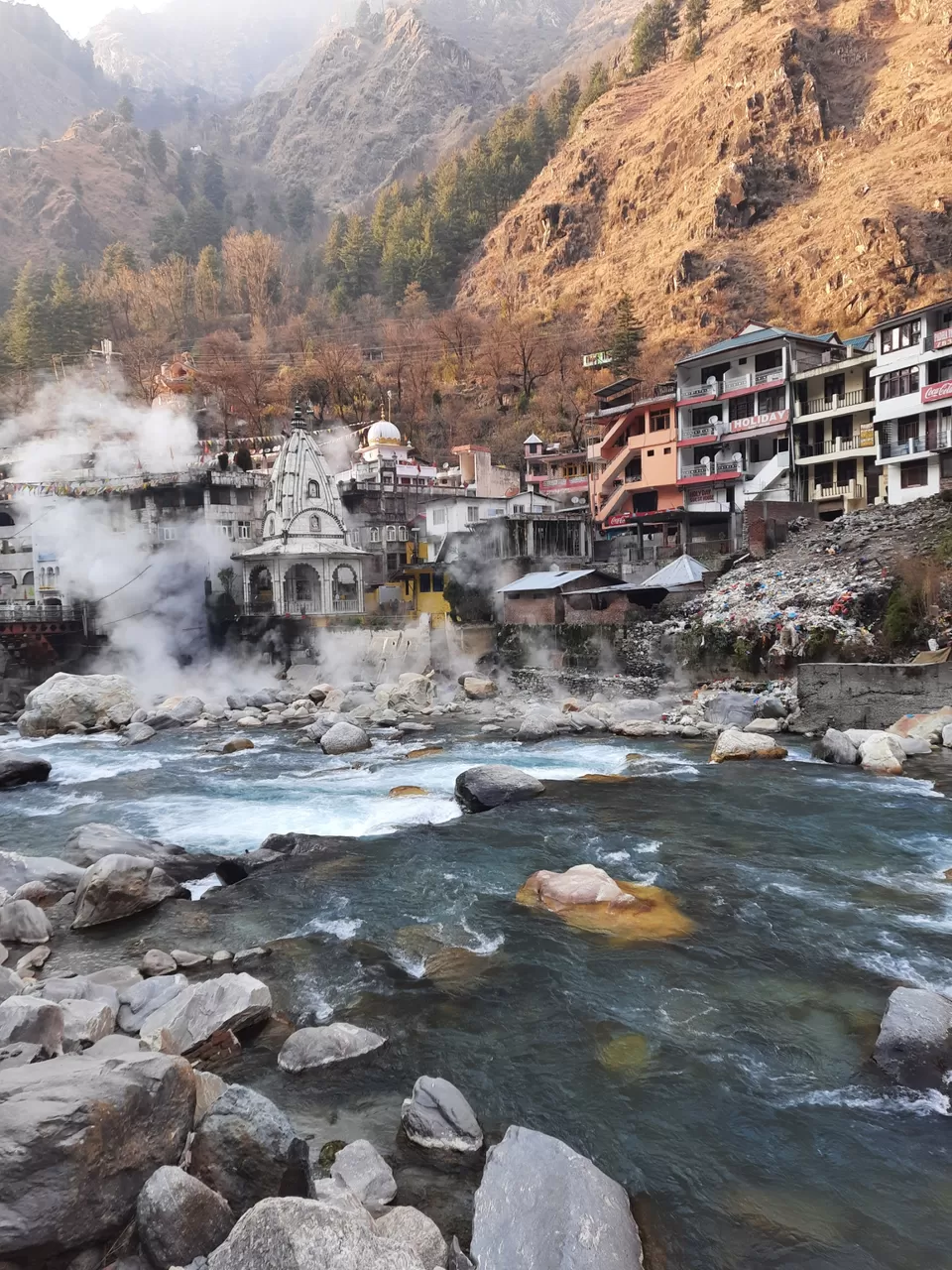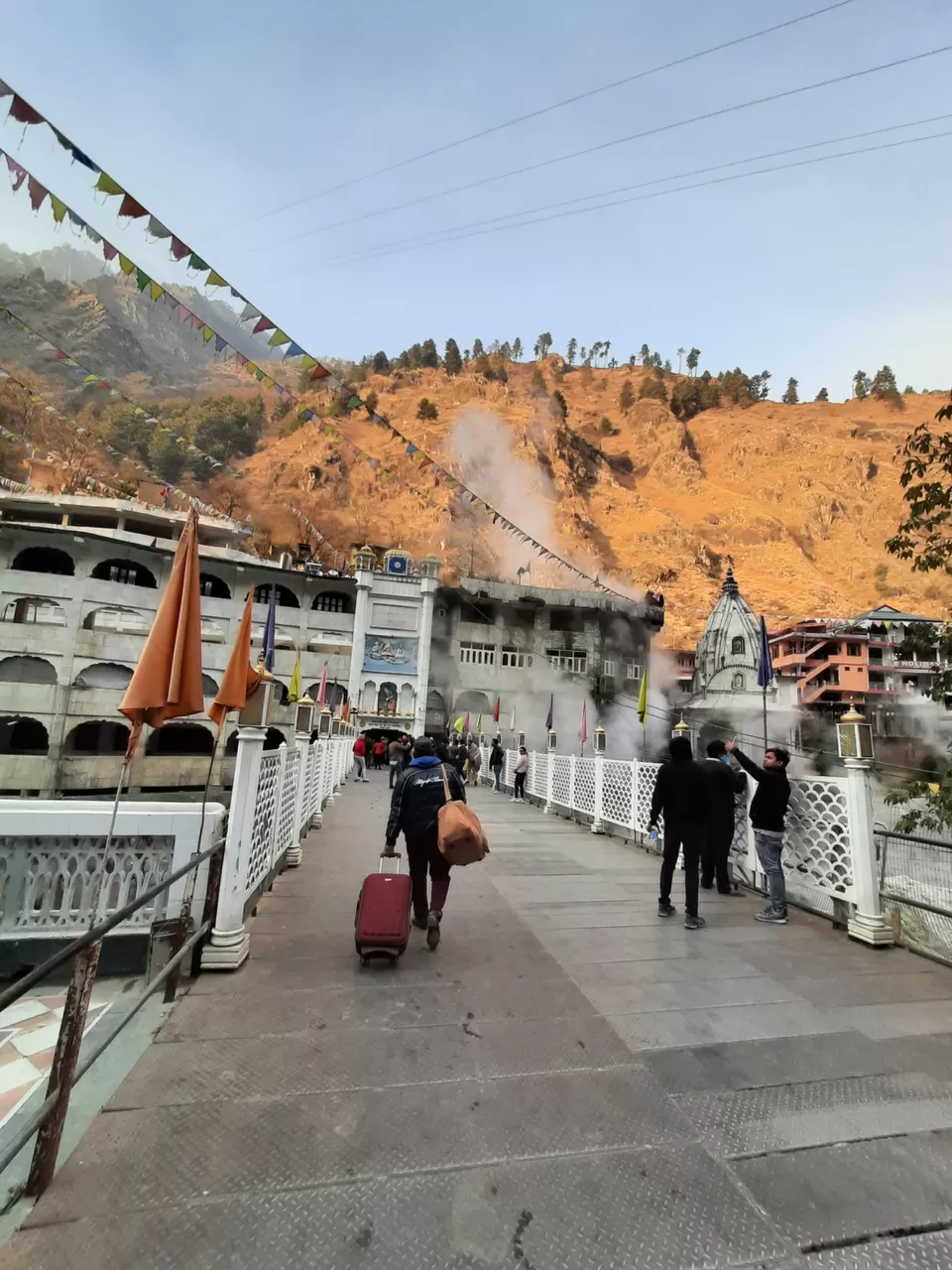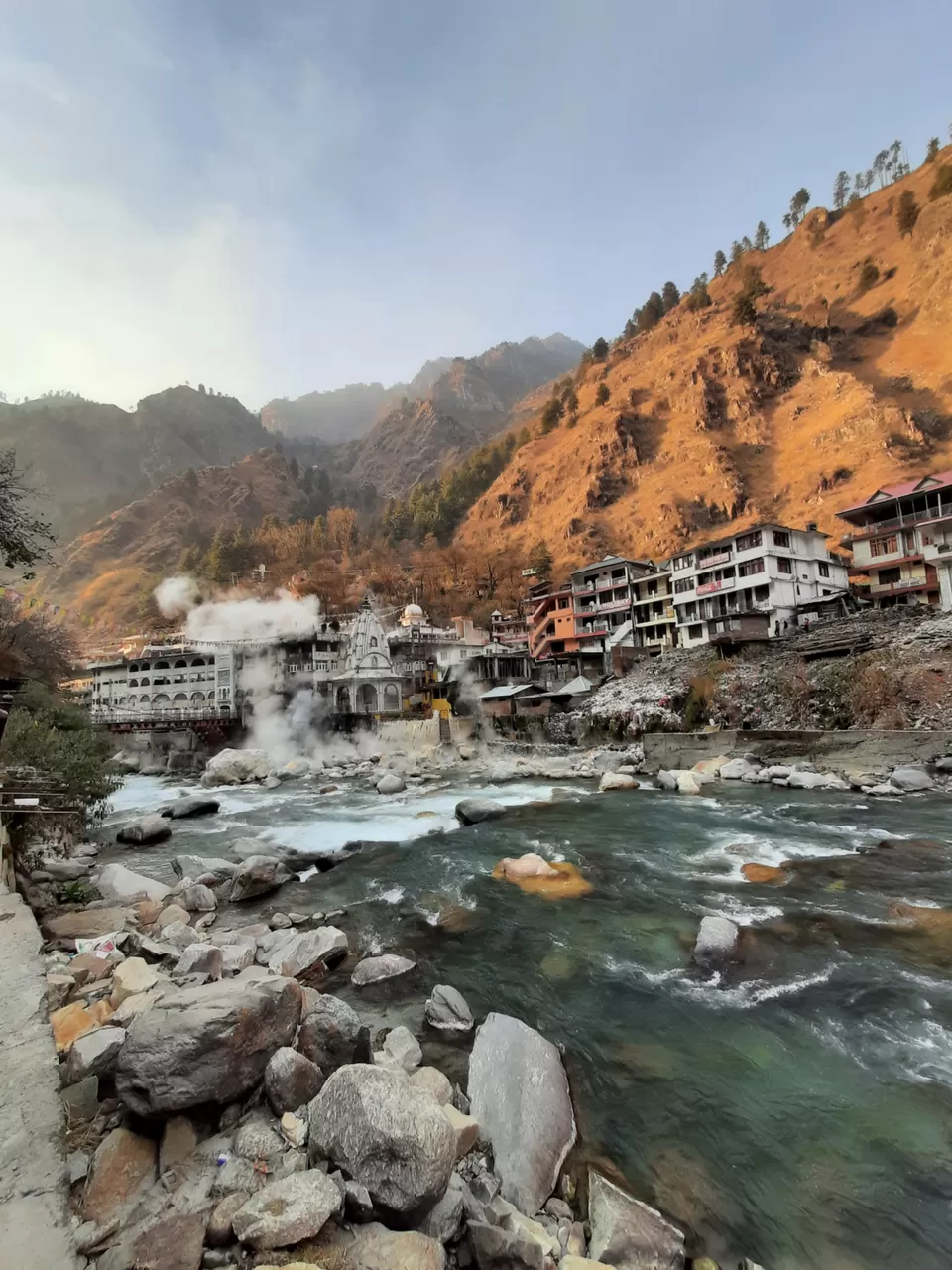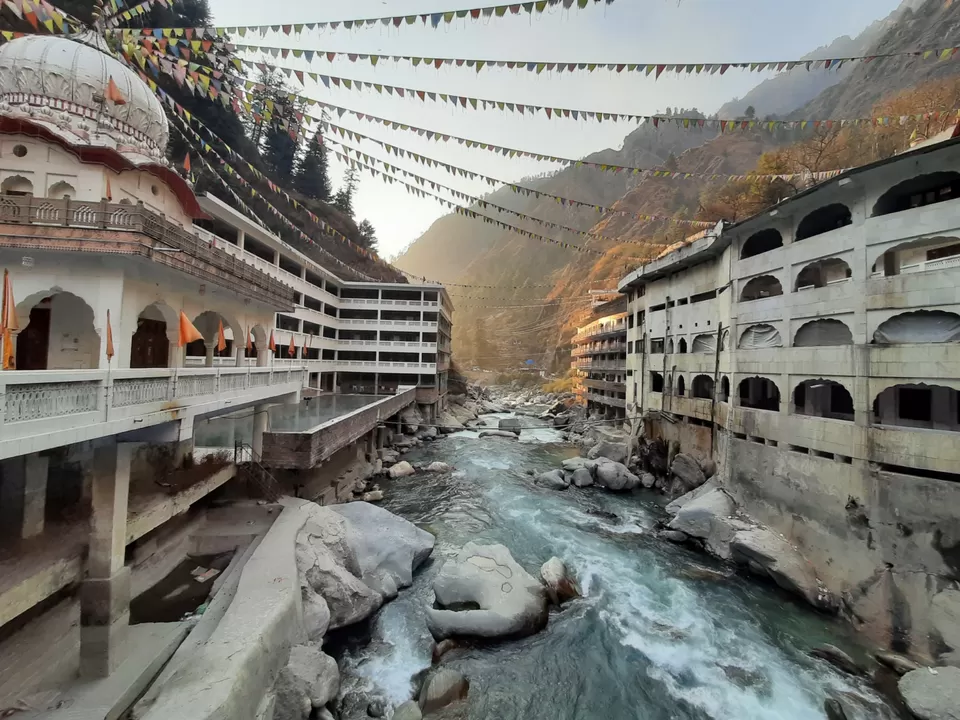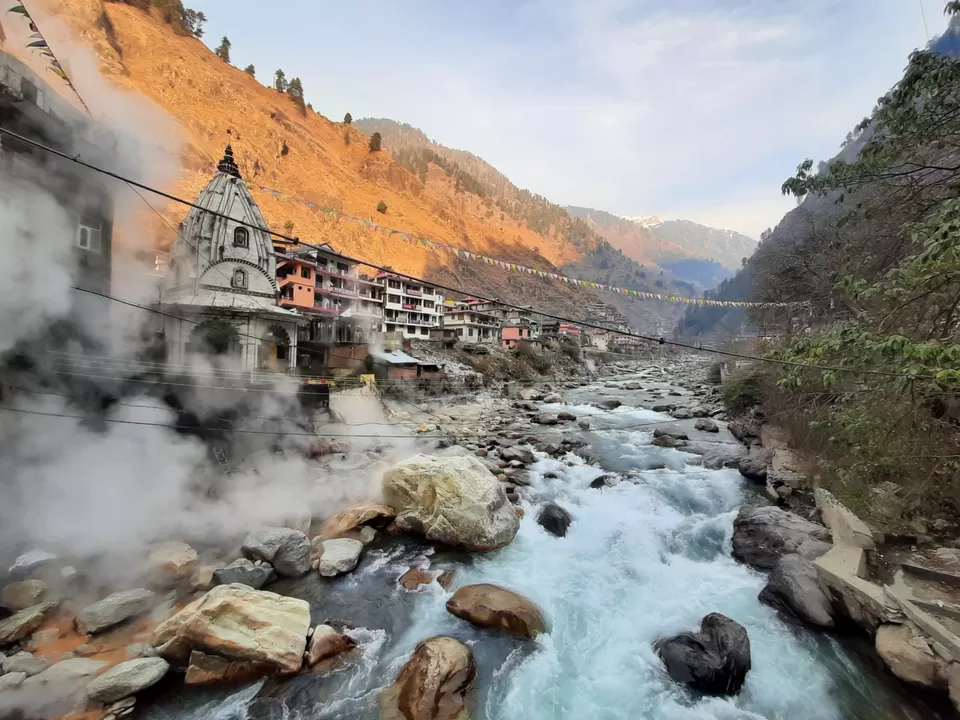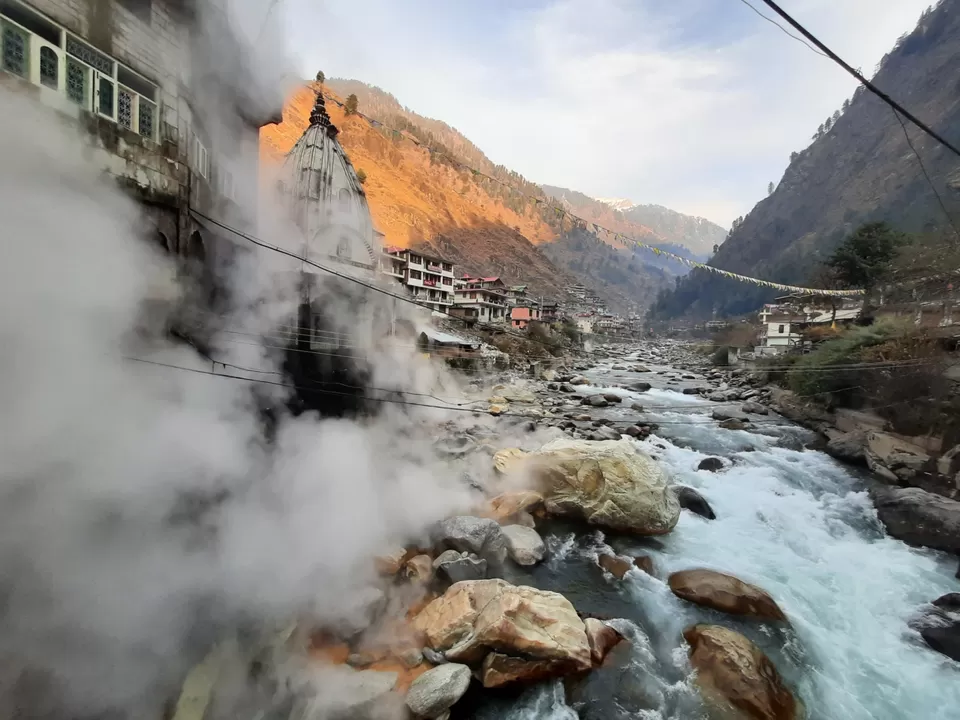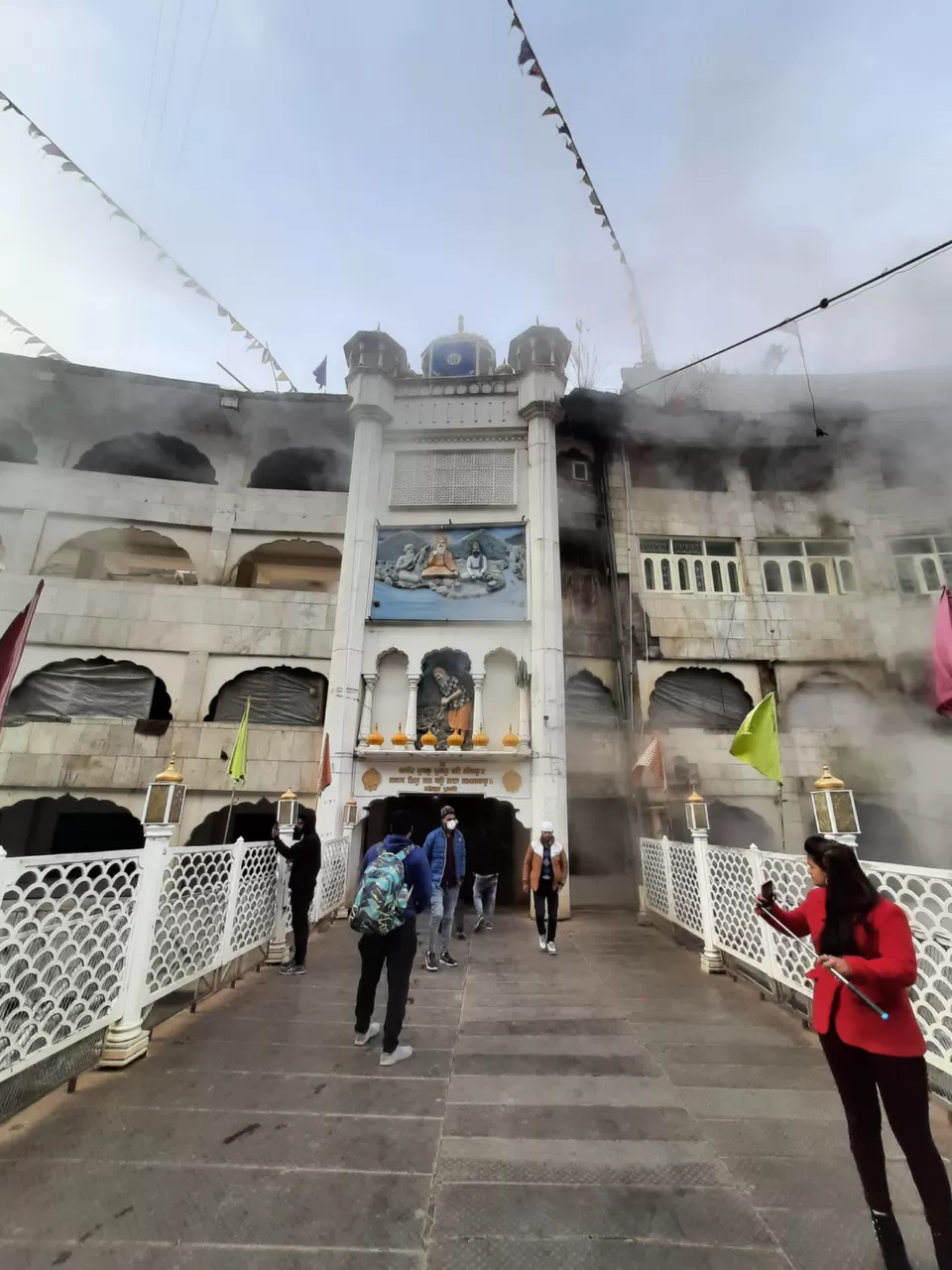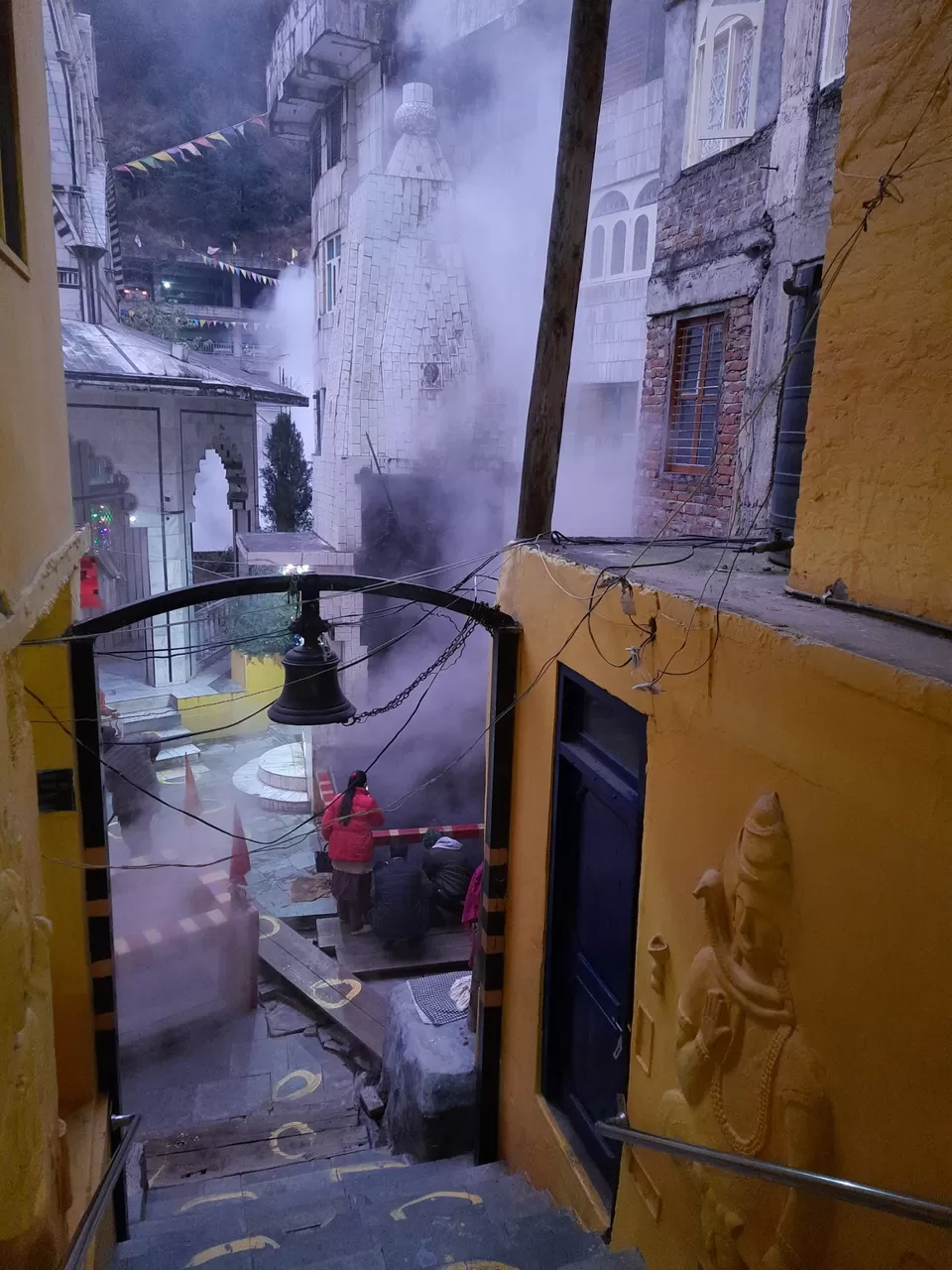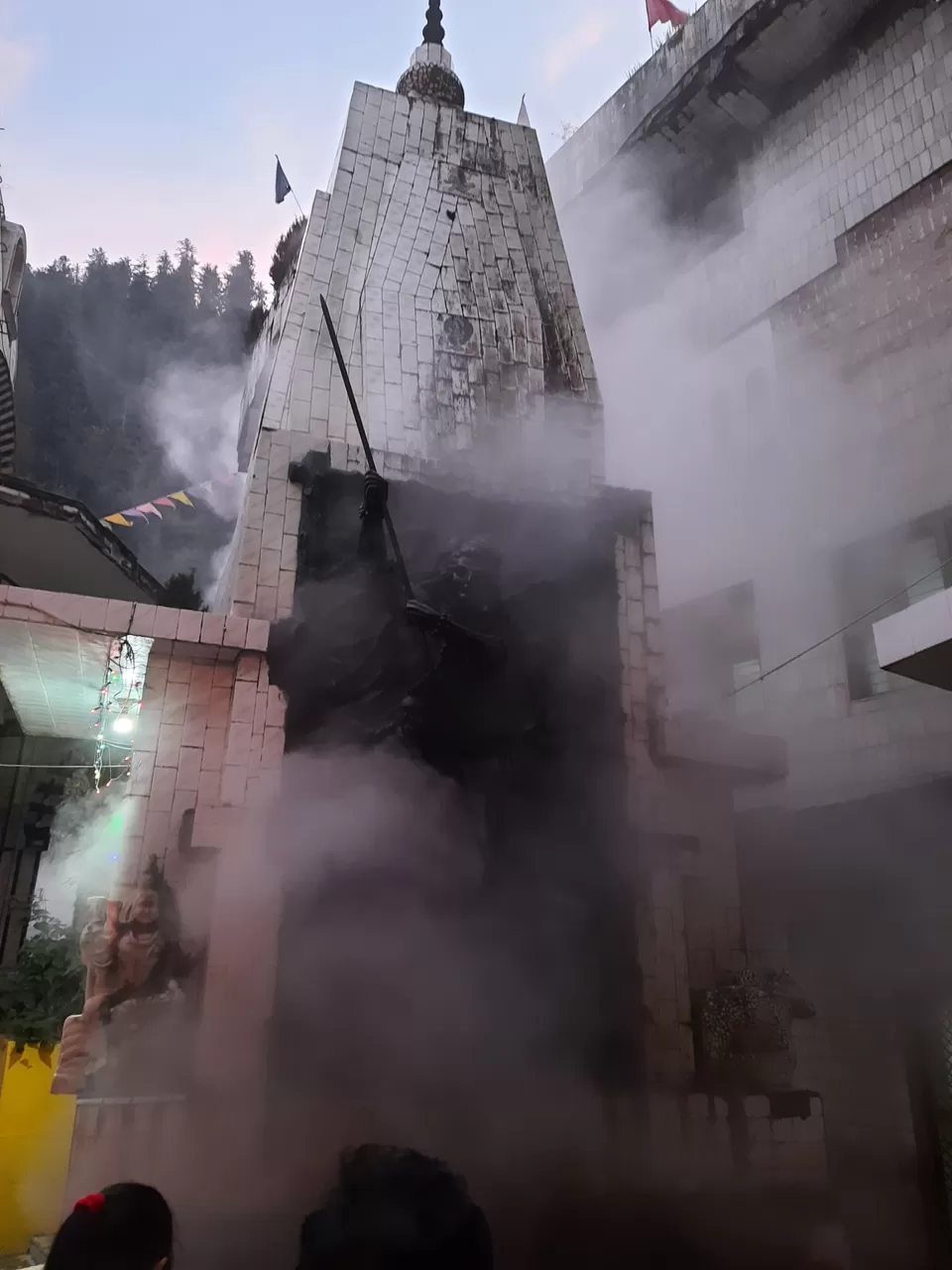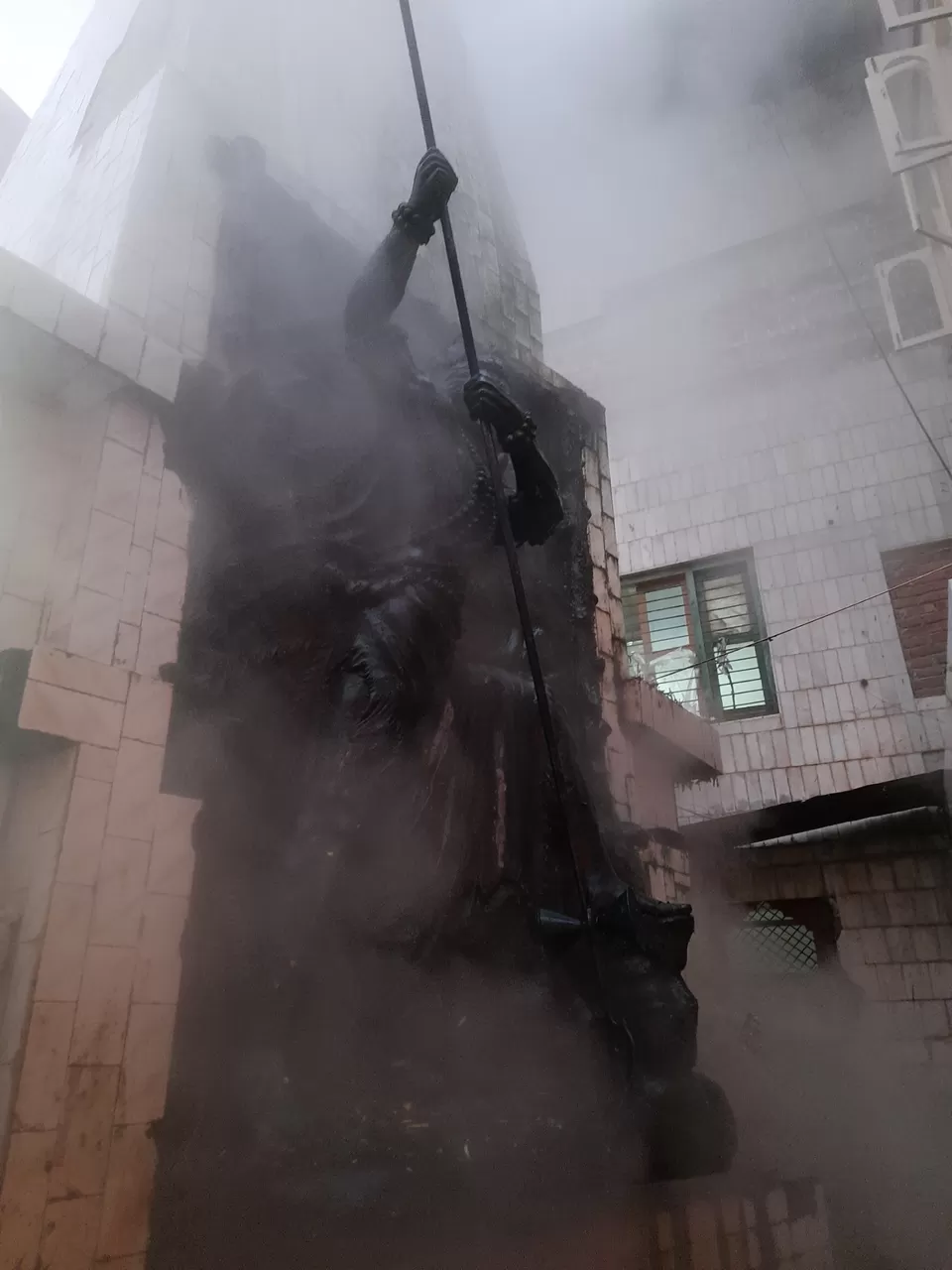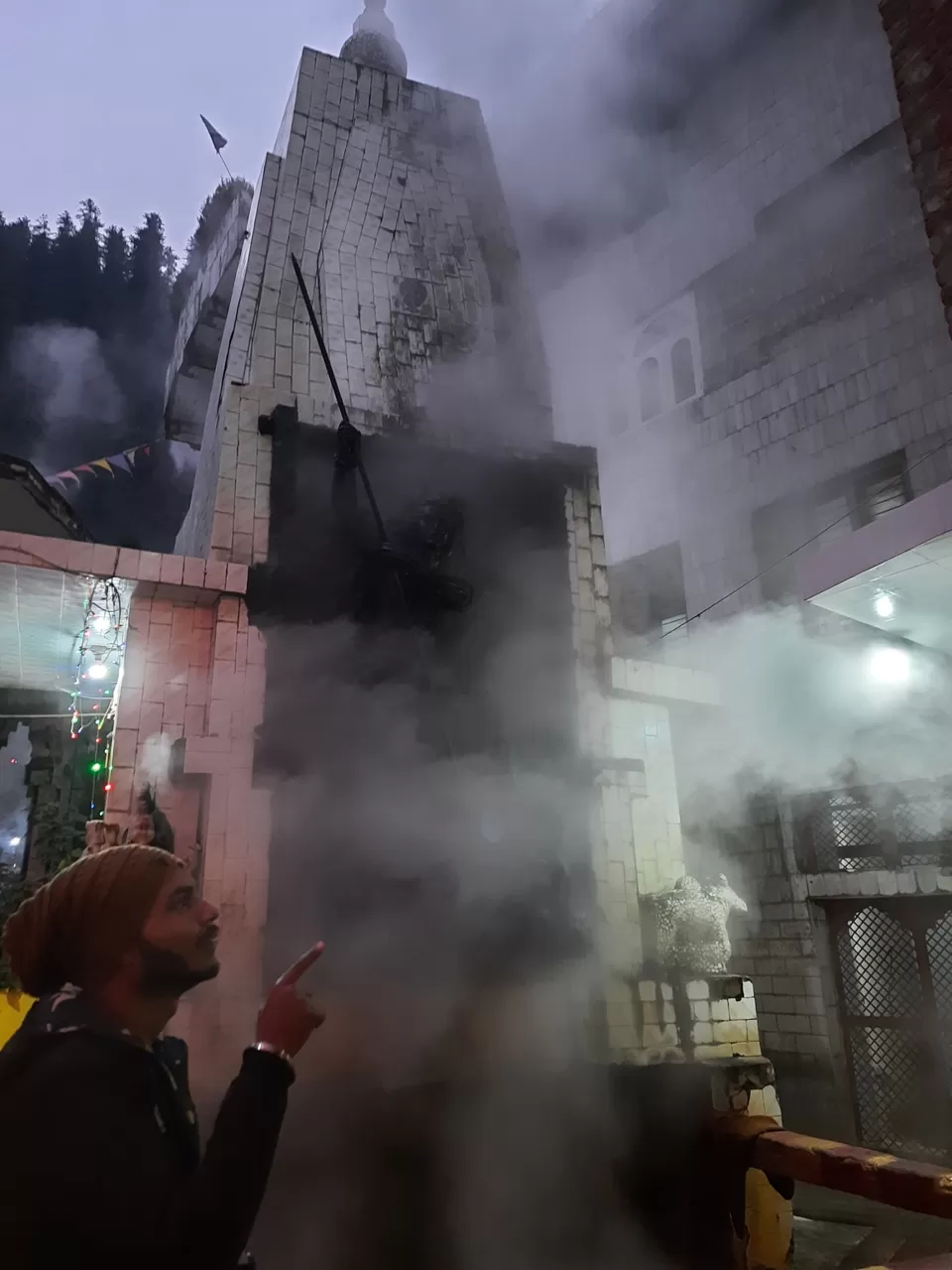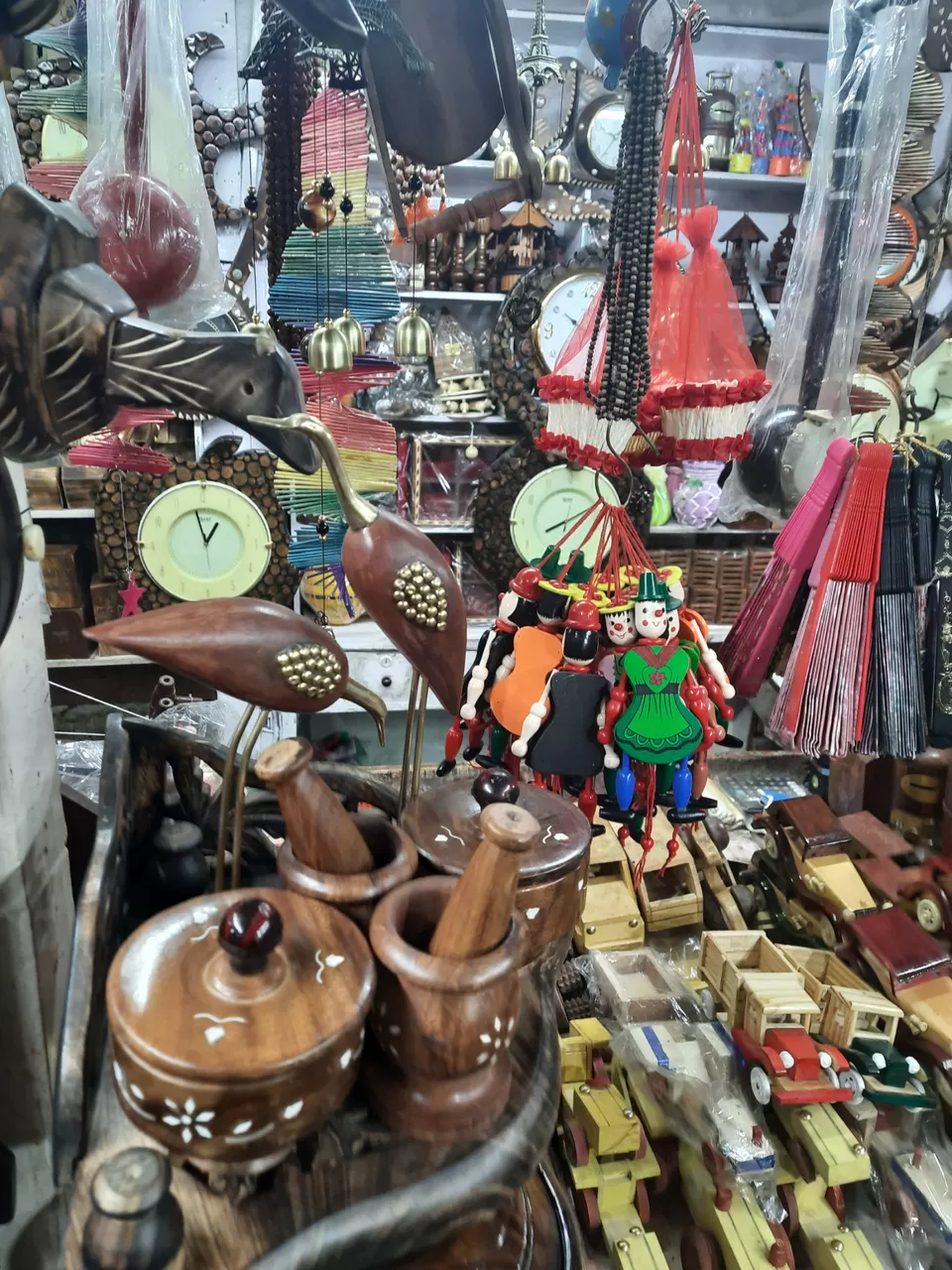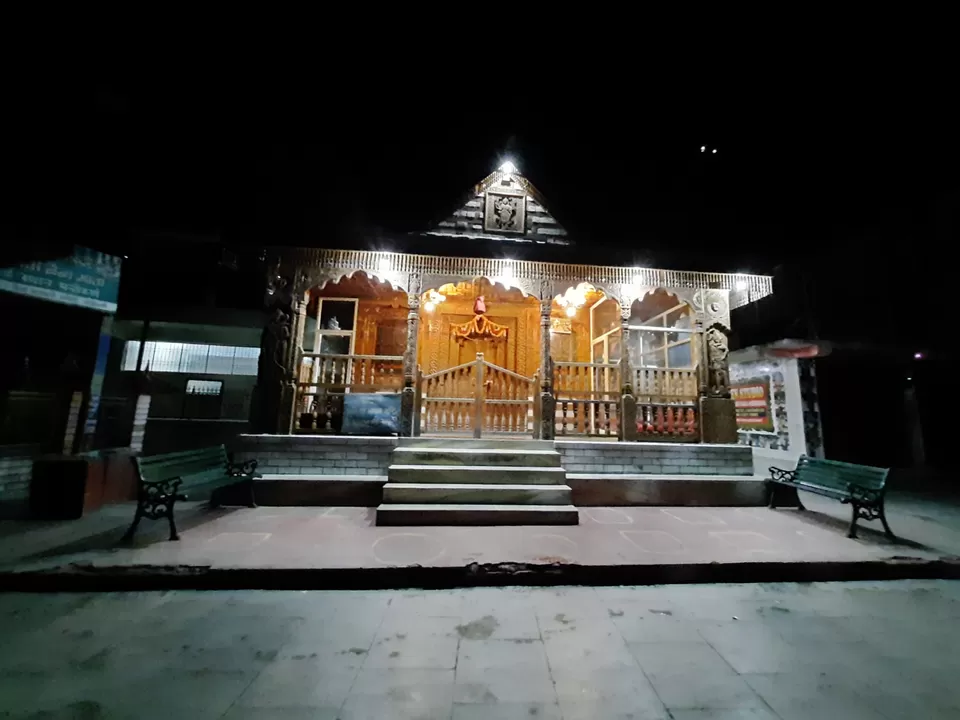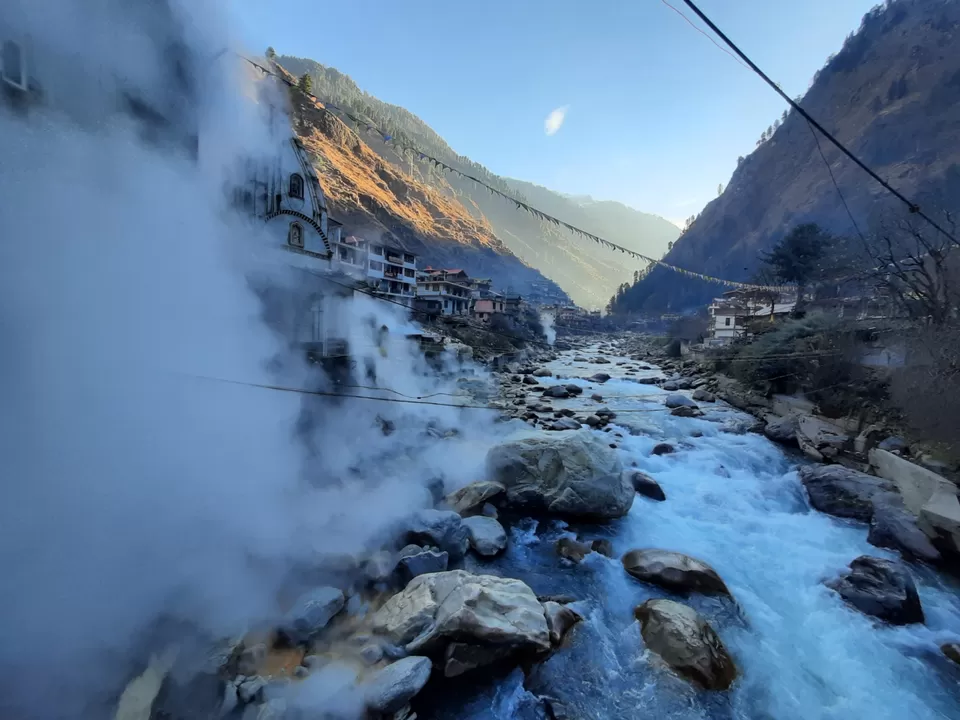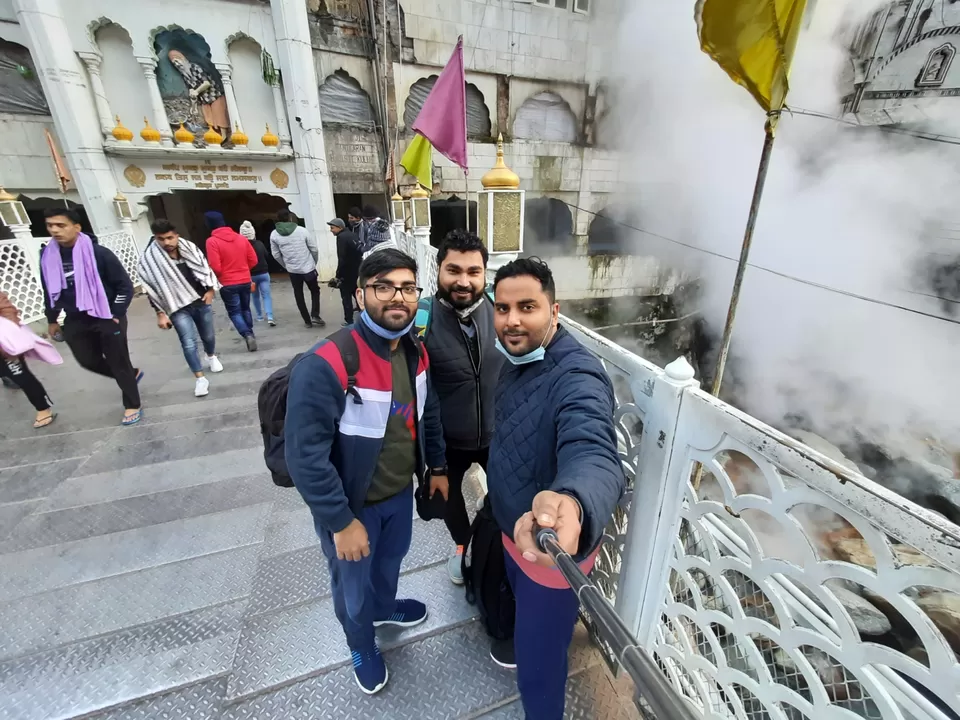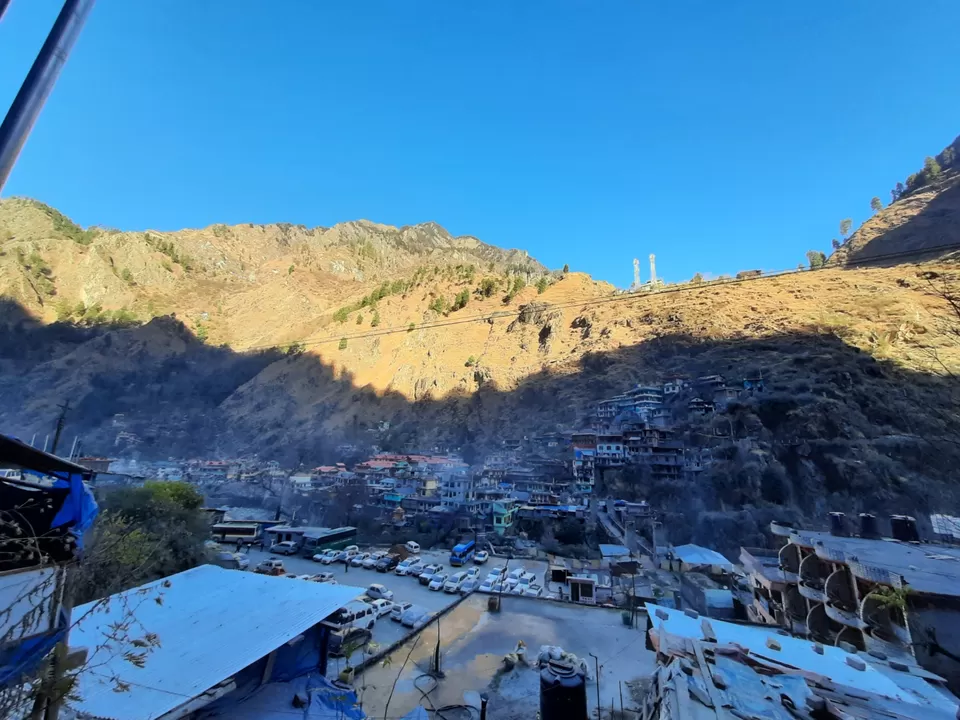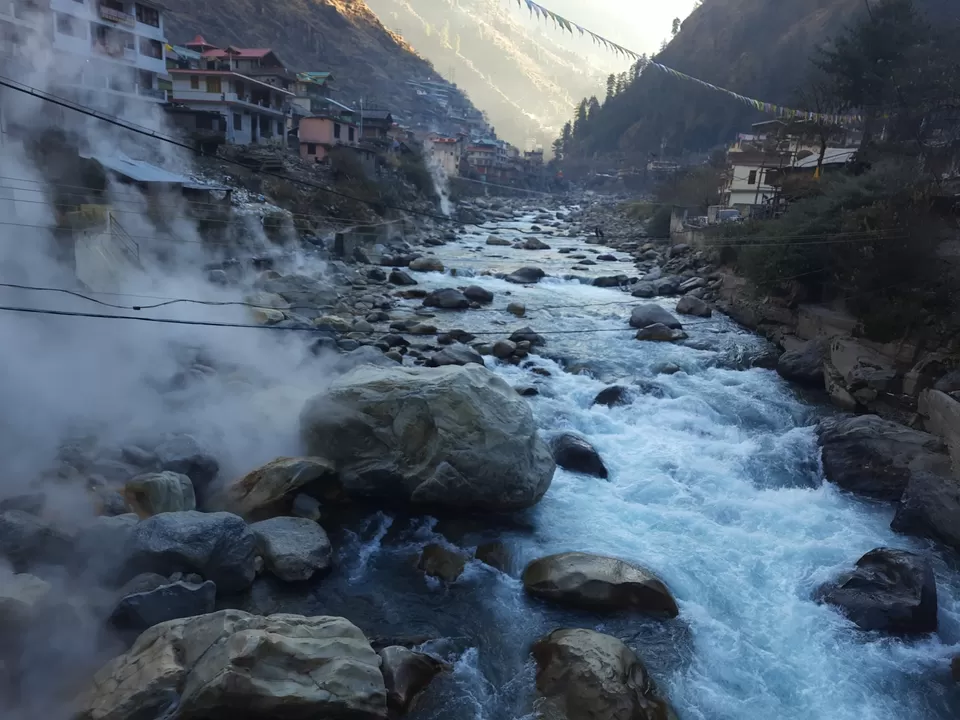 In the next mornings, we began our journey to Bershaini, HP for going to kheerganga. You've to go to Bershaini from Manikaran by a cab, sharing taxi but the best way is public transport which runs at a different schedule. So you need to ask locals about the time of a bus and it may cost you ₹ 35 per person whereas it takes an hour. Meanwhile, you get an opportunity to know more about the beauty of Himachal Pradesh on the way to Bershaini, it's incredible even you can easily be mesmerized. Bershaini is also a small village like Kasol and Manikaran. For Kheerganga, you have to prepare yourself otherwise you may face many consequences unless you've ever been to Trek in your life! There are many shops which provide you many requisites; rubber shoes, woollen socks, wooden sticks and dress especially in winters, they all will be required to carry for kheerganga because during this season trek becomes more slippery for this you need to be cautious. So it's better to take advice from the shopkeeper, moreover, you may be in a cleft stick after reaching on the top or en-route, however at kheerganga only camp facilities are available not anything else. As we'd bought sticks and rubber shoes only, they cost us ₹750 for all. Still, it's been snowing over here.
On the other hand, if you have your luggage so you shouldn't better take all with you, so for this you can take out important things; clothes, medicine, water bottle, especially money after that you can hand over to the shopkeeper, who keeps your luggage in an almirah for safety purpose and for this you have to pay extra. There are almost two treks; one from Nakthan village and second Kalga village. Trekking from Nakthan village is far better than Kalga village because it is much riskier than the first one. It takes almost 7-8 hrs to reach the final destination. The total distance is 10km from Bershaini to Kheerganga. The majestic views of Kheerganga will make you spell-bounded. It is located at an altitude of 9700ft. The vibes of the trekking offer you chilly and fresh winds, peaceful surrounding, lush greenery, snow-capped mountains. Even there are many other fantastic places to visit; Pulga, Tosh and Malana. It's one of the gifted abodes of Natural sulphur hot water spring and it's believed that this water has some healing powers. The valley is so much abundant in the water supply to the Hydel power project which is in Bersaini village. This valley also shows us splendid glaciers of Lahaul, Spiti valley. The trek has almost many interesting spots like; Shiva's temple, Rudra naag waterfall.
The best time to come here is from March to April and September to November. It takes you almost 2 days. You can do exploration, trekking, camping, bonefire and party here. Kheerganga is also known for the cultivation of 'marijuana' generally 'charas'. Camping facilities are available here but you need to make sure that you book your tent online otherwise you might face some consequences when it's bustling more, but they'll cost you much. Meanwhile, you may get tents but you've to bargain, it's totally up to you.As, we had been provided tent at ₹500. There is also facility of a guide, who takes you from Bershaini to Kheerganga but if you're on Trek for first time than it's up to you whether you need any of them or not. In fact, for hiring any guide, you've to pay atleast₹ 1500- ₹ 2000 for one side only. On the other hand, I must advise you that you have to reach on the top as soon as possible just before night because it's true that at mountains it gets dark soon then you have to start trek quickly so that you could end up on time.
After reaching there, you can take rest and then do your tasks. A meal will be provided to you by the owner of the tent, so you don't have to worry about this. It's not just finished yet, you've to go ahead to take bath in hot water spring for which you come, which is separated for gents and ladies.
And just in front of the 'Parvati Kund', there is Lord Ganesha's temple. But due to heavy snowfall, we visitors aren't allowed to visit at Kartikeya's temple which is located at just some km away from kheerganga and it's said that Kartikeya's temple is the origin of Parvati river (Kheerganga).

I must say this trip is one the best trips in my life ever till now!! I'd like to recommend all of you who read my blog here, do visit these marvellous places once in your life and try to make memories.