Shimla is the capital of Himachal Pradesh known as tourist hotspot for a number of reasons such as hill station, toy train ride and scenic beauty. Shimla is situated at an elevation of 2,276 m and receives snowfall from December to February. The best time to visit this place is march to june where temperature varies between 15 °C to 30 °C which attracts tourists for outdoor activities such as paragliding, trekking, camping etc.
We started our trip to Shimla from Dehradun (capital city of Uttarakhand) in the month of January. We planned to take the trip through bike ride for about 243 kms.
DAY 1: We started early morning at about 6 o`clock with two avengers comprising of two riders and two pillions. We planned to take the road from Dehradun to Shimla via Sudhowala, Paonta Sahib, Nahan, Solan. While passing by Paonta Sahib we had a beautiful view of lake nearby where birds flock together, a very good place to have a stop for 10- 15 mins and have a bird watch.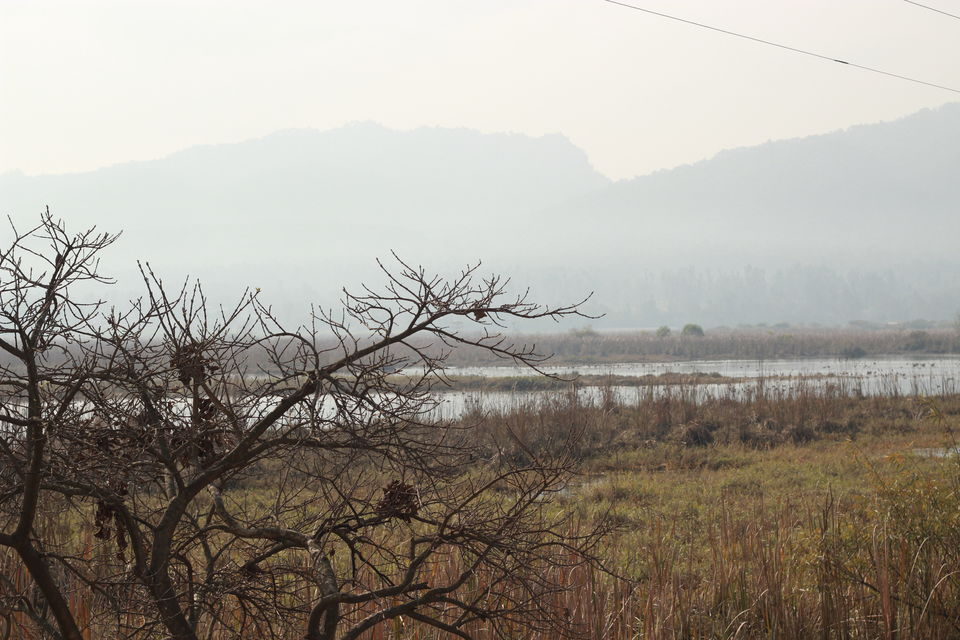 The road till Nahan is well maintained and being a 2-way side keeps us away of traffic halts. After Nahan as we pass towards Solan the stretch is of 87 kms for which certain points have to be noted:
• Bike needs to be well serviced and checked up.
• Tank to be fully filled and air pressures to be checked.
• Adequate amount of drinking water and snacks to be carried.
Reasons behind above mentioned point is as there are no fuel stations and shops available on this stretch (If needed apart from this route another route is Chandigarh-Shimla highway). Many reasons I found to travel on this route are:
• Scenic beauty of mountains which are snow covered on top.
• Not much vehicles on this route so you are away from traffic jams.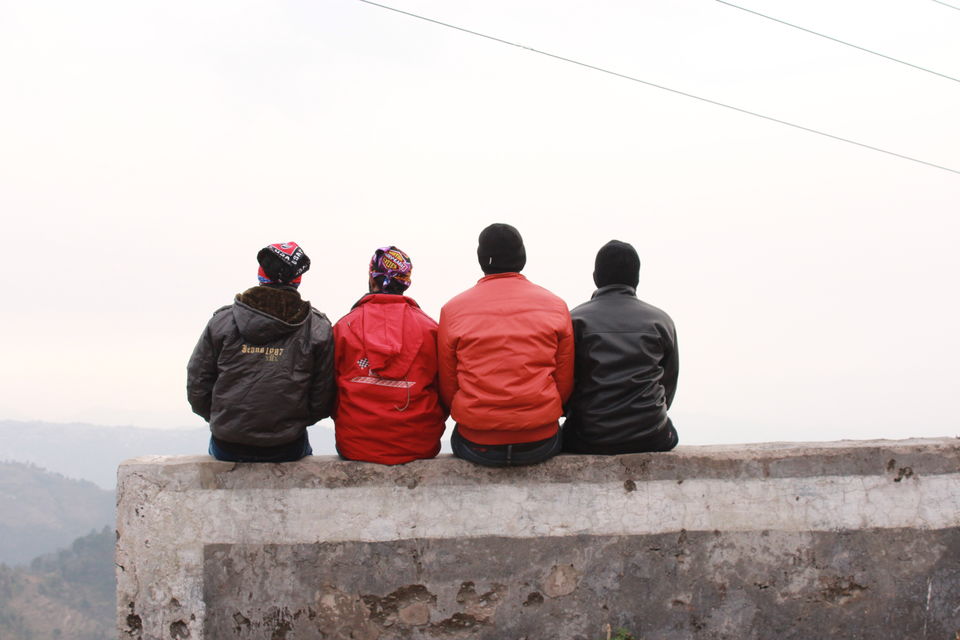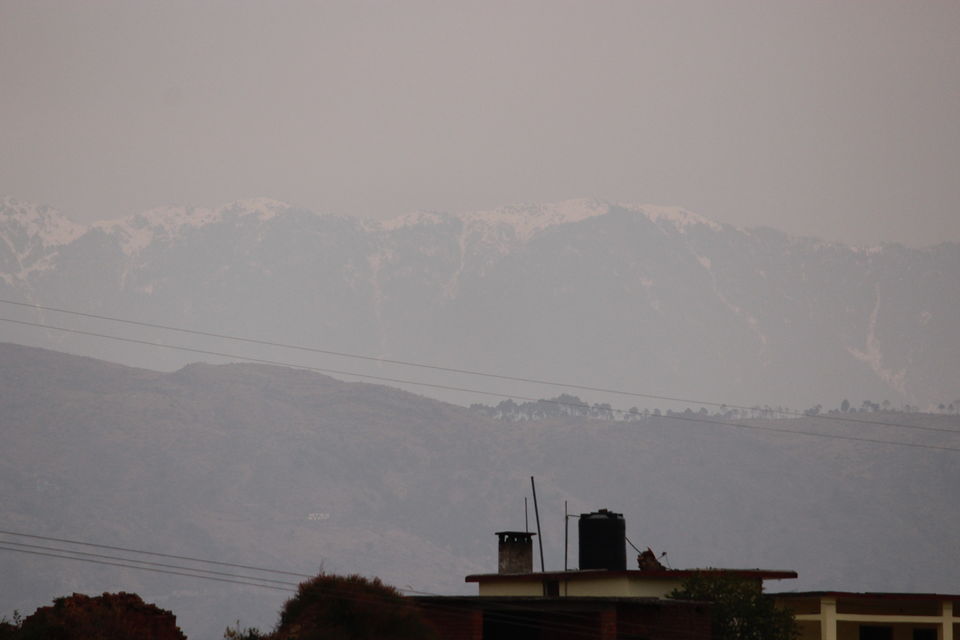 We then had a stop for lunch as we reached near Solan. The dhaba had a scenic beauty of snow covered mountains right behind. Then we started of to our destination and reached Shimla by around 5 o` clock in the evening.
DAY 2: The previous night we experienced snowfall and we were assured that next day is going to be amazing. Our day started with the walk towards the Mall road and the Ridge where we had our breakfast. We reached mall road that has a number of shops of all varieties from clothing to showpiece and food restaurants. The major attractions near mall road are Kalibari temple, Chadwick falls, Christ church, Scandal point, Johnnie`s wax museum and Lakkar bazaar.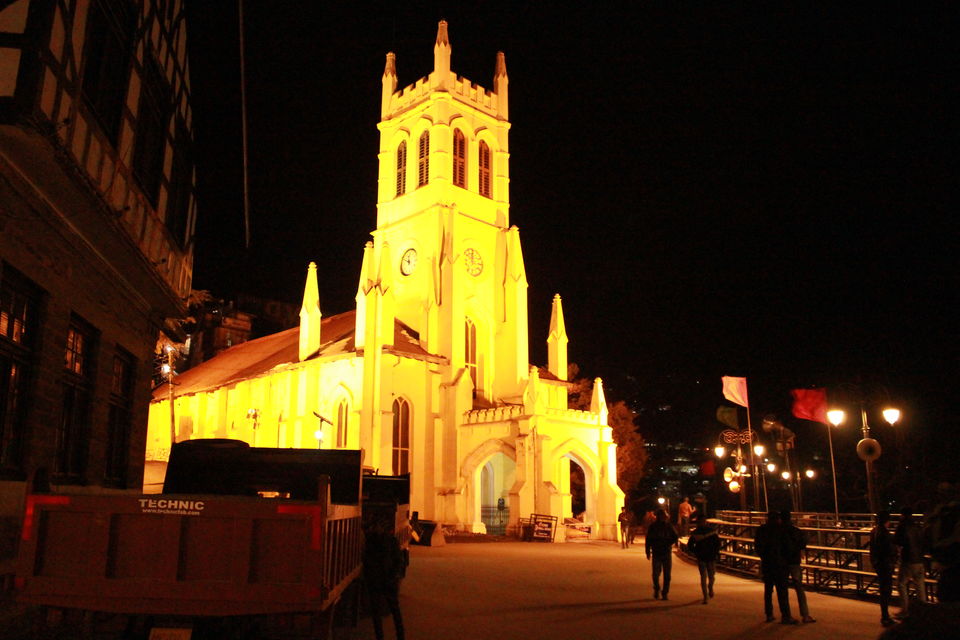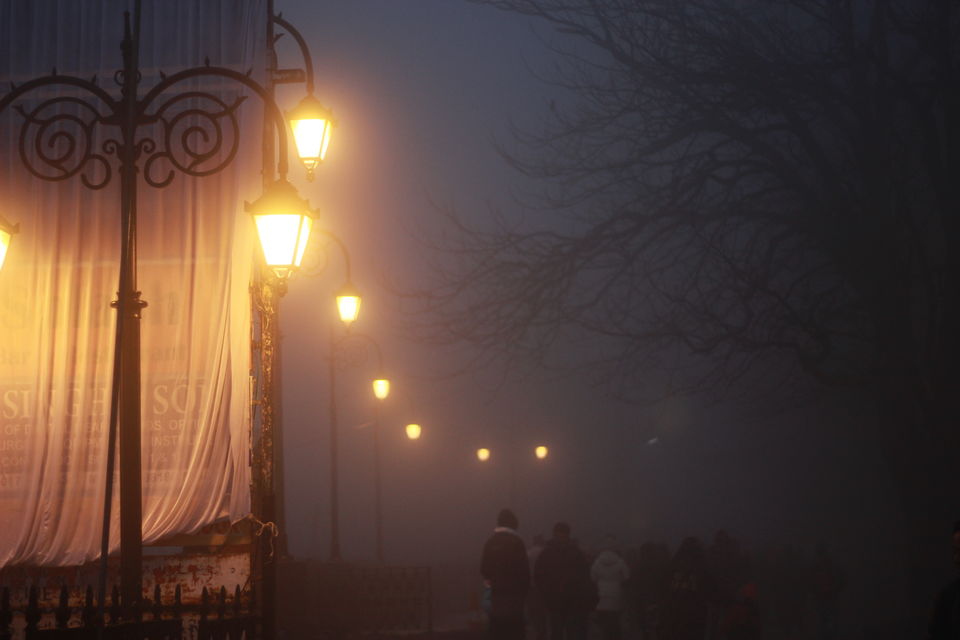 DAY 3: As the snowfall had begun we started our bike engine to our destination Kufri which is around 17 kms and comprises of sharp turns and heavy traffic due to 2-way lane. During this month you can observe snow on both sides of road so during driving we need to be extra cautious. Drive to Kufri was a steep upwards and passing through tunnels. As we reached Kufri we experienced live snowfall which made us to rent some woolen jackets and pair of boots that are available in shops placed (Boots on rent costs around Rs.200/day and woolen coats around Rs.500 **may vary). Due to heavy rush of tourists you need to be fast as boots may not be available later on. Later we had a trek of about 3 to 4 kms towards hill top. For the comfort of tourists people can also opt for horse ride or porters. After we reach at the hill top there are number of activities arranged such as skiing (Rs.500 for 3 hrs), Rope climbing, snow slide, photo with mountain bunny (Rs.50 per person) and photo with snowman. We had enjoyed our time at Kufri till evening and returned back to our hotel at Shimla.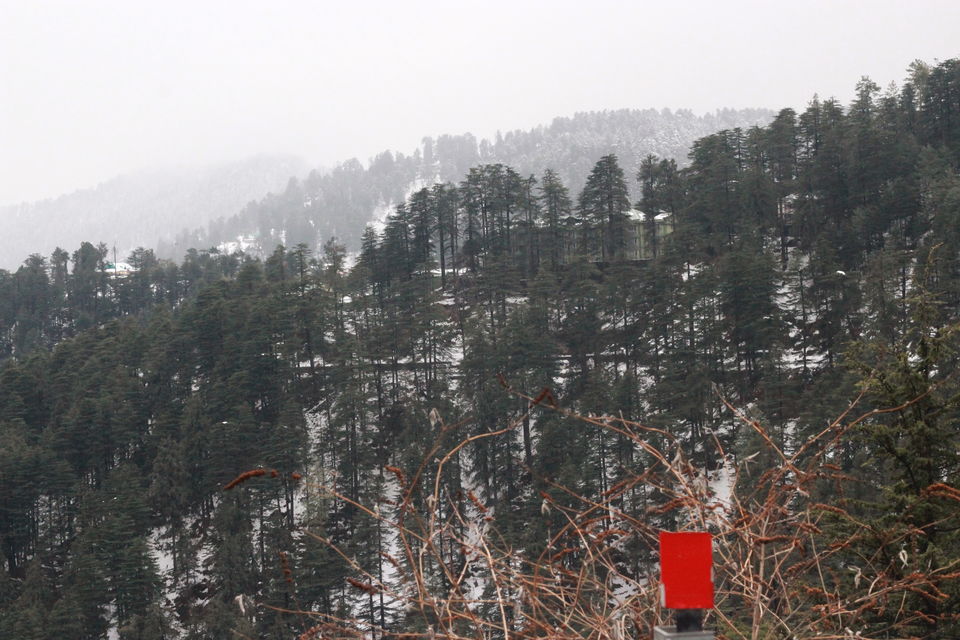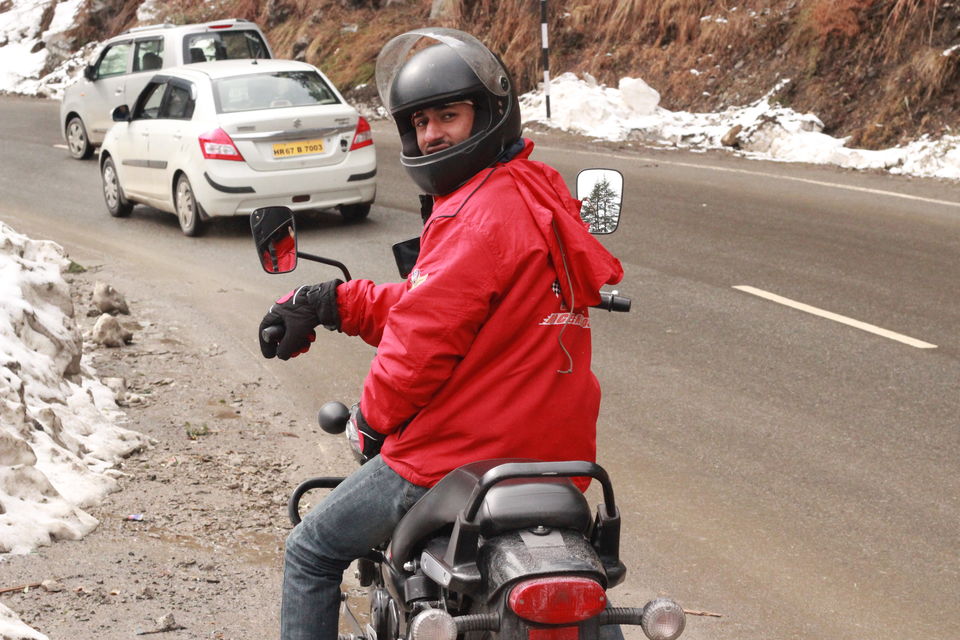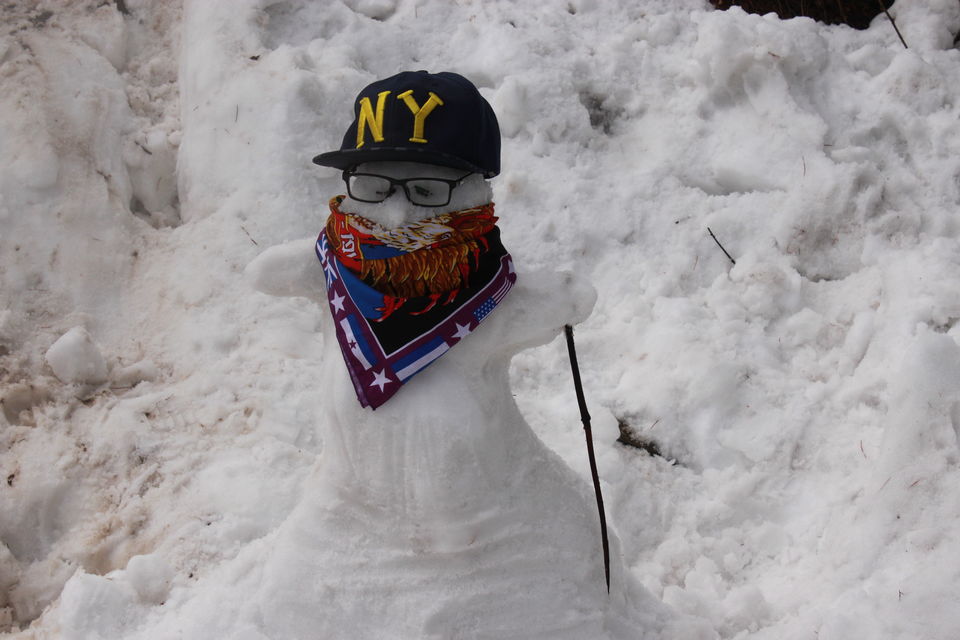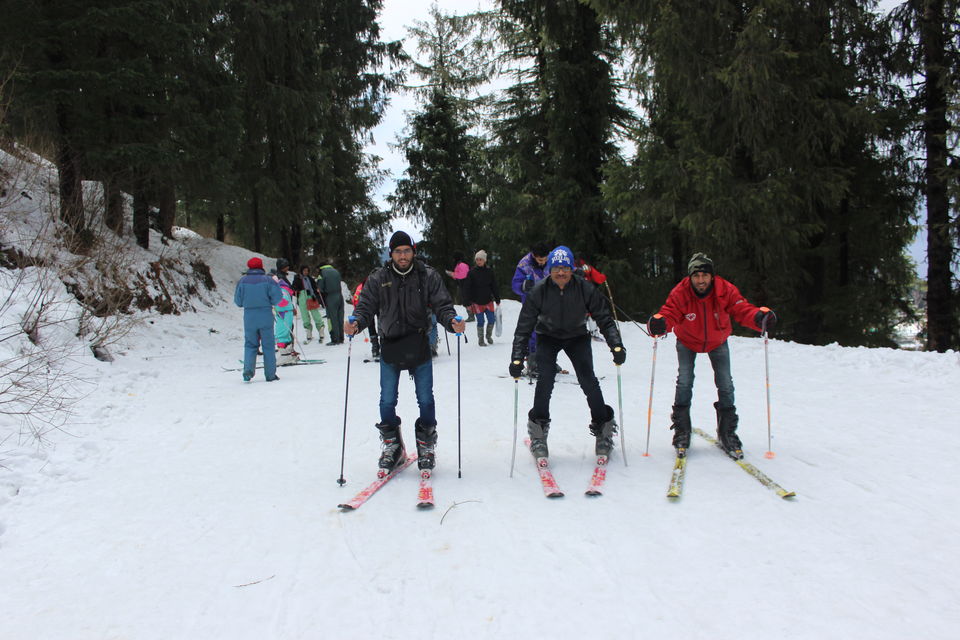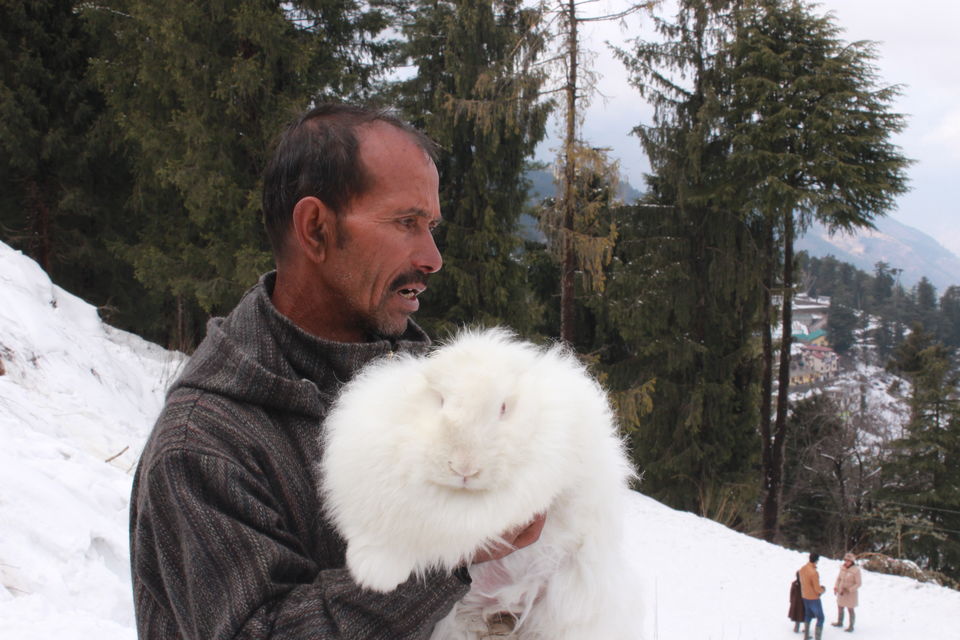 DAY 4: We planned to have our bikes get checked properly with made us to start from Shimla at about 8 o`clock. On our way we planned to have paragliding experience with airborne paragliding at Solan. The experience was outstanding and made our adrenaline rush through our blood veins. The cost for paragliding is about Rs.2000 per person and took all around of about 15 mins but setting it up alone takes around 1 hour so all together you can expect 2 hours of time to spend on it. After the completion we straight away made our away to Dehradun.