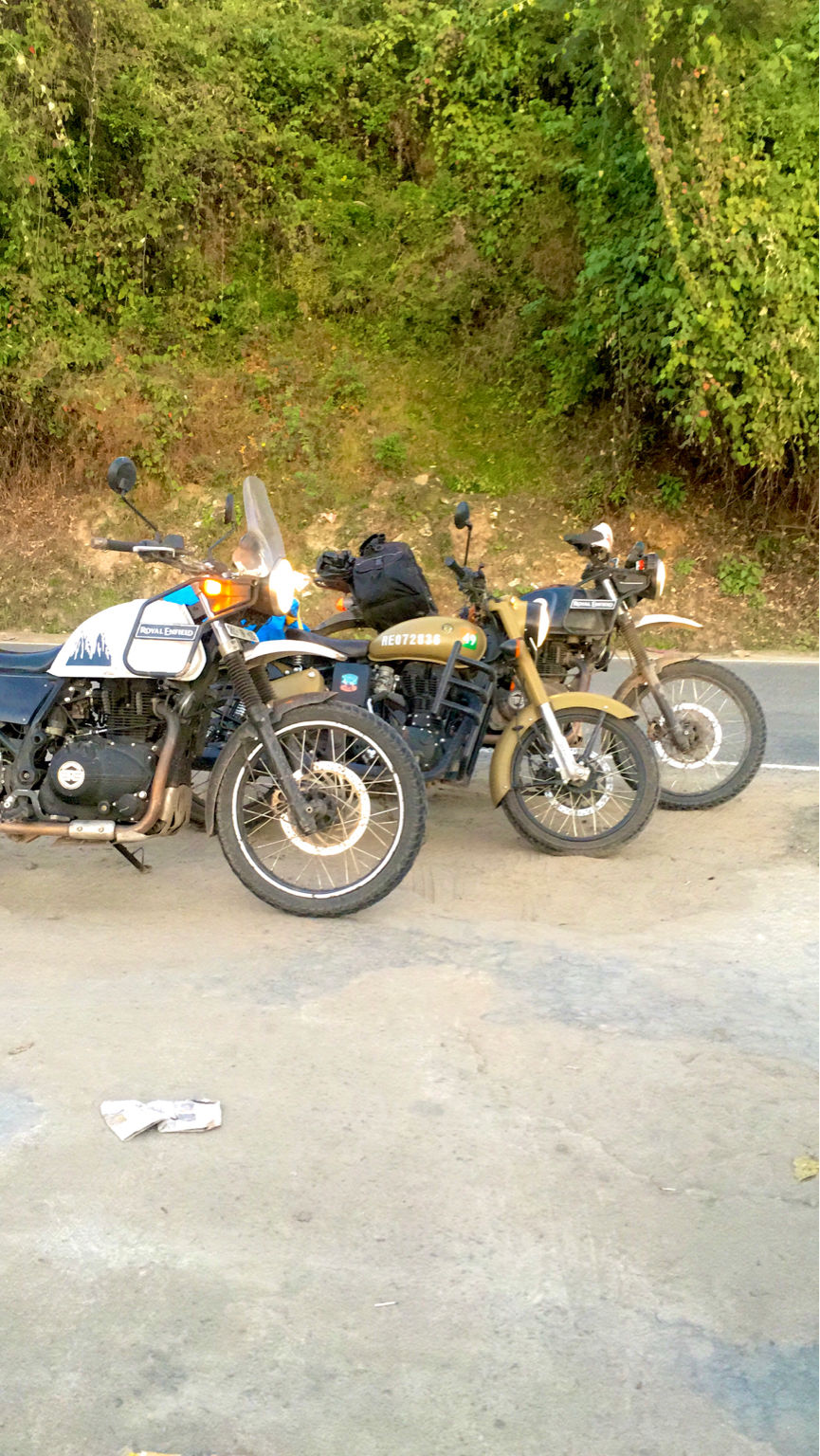 23rd Dec 2019
Started from delhi at 1 pm and reached Chandigarh by 6 pm the same day.
PS: Chandigarh-Delhi bike ride is hell of boring, and if you're doing it solo then regular coffee stops can be expected.
After a tiring day I had snacks and a chilled beer and straight away after that i went to sleep.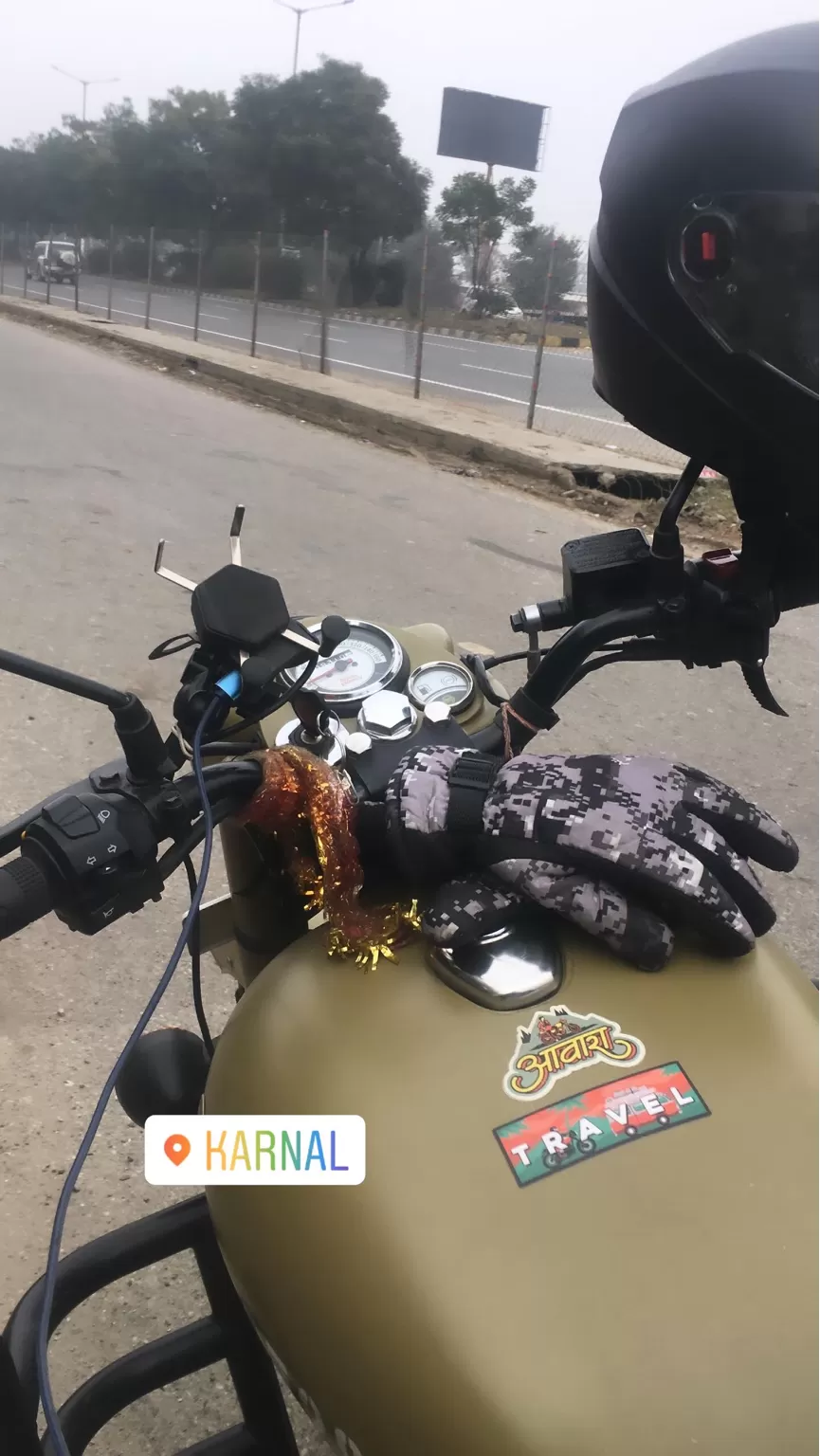 I was waiting for this day since I'd decided to go on a ride.
Woke up early in the morning, had a light breakfast and reached tribune chowk by 7AM.
At tribune chowk 2 more riders were waiting for me aka Janmeet who was lead rider and kuldeep.
Without any delay we started as we had to reach Khadapathar before sunset.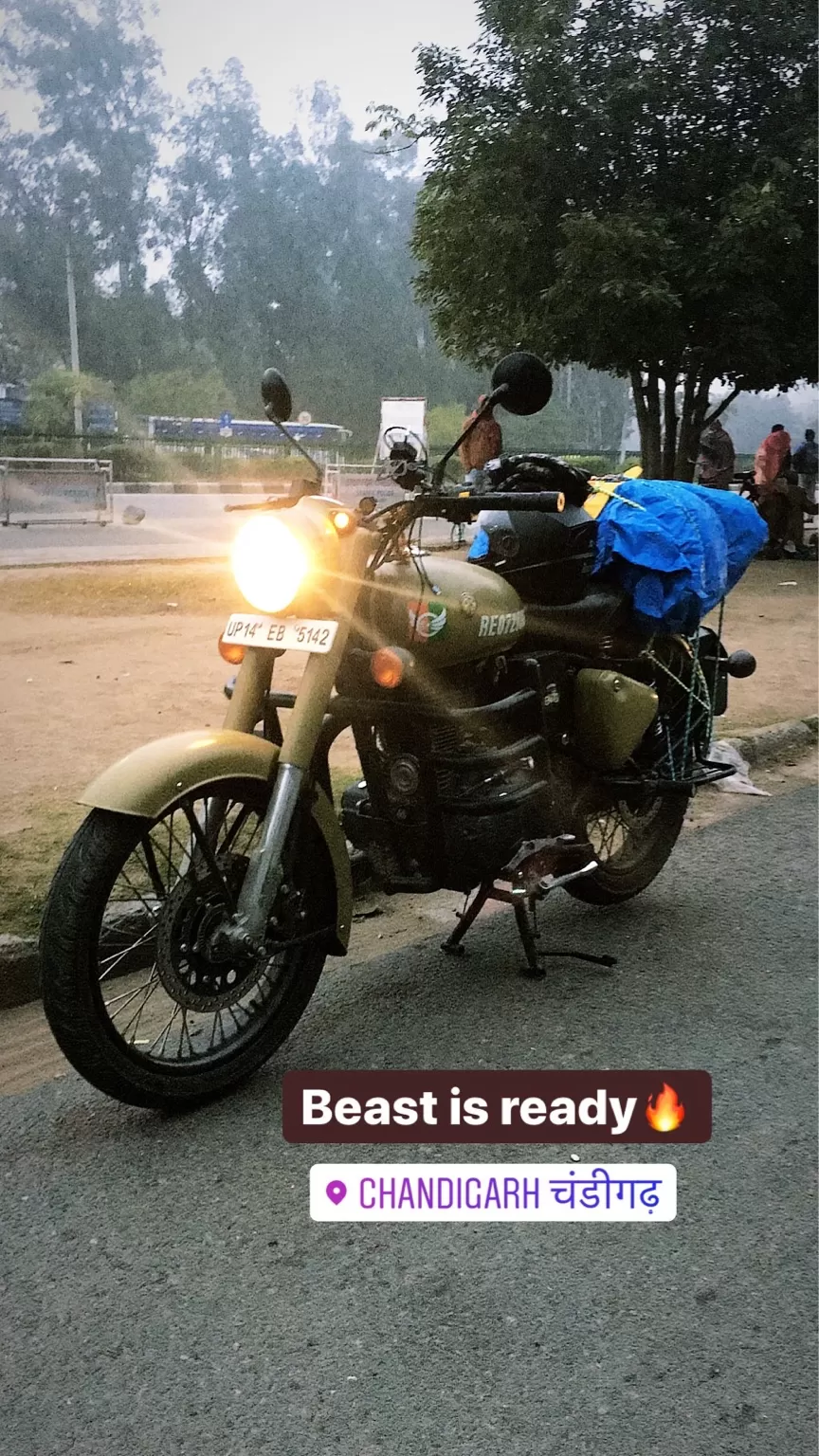 STOP 1. PARWANOO
Our first stop was at parwanoo, for a short coffee break. ☕️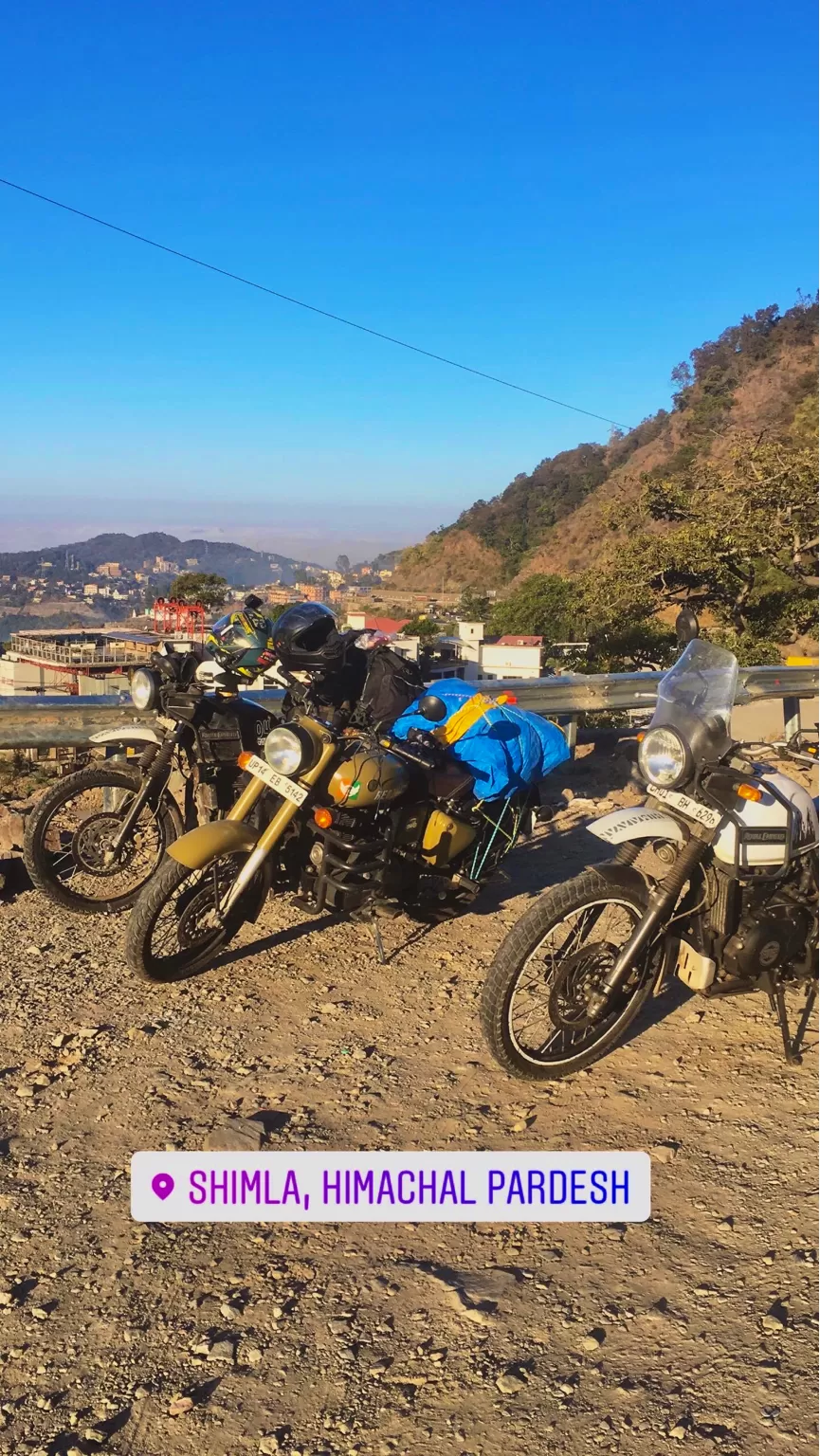 STOP 2. SOLAN
After an hour ride we reached solan, and took a break, relaxed a bit, had light snacks????.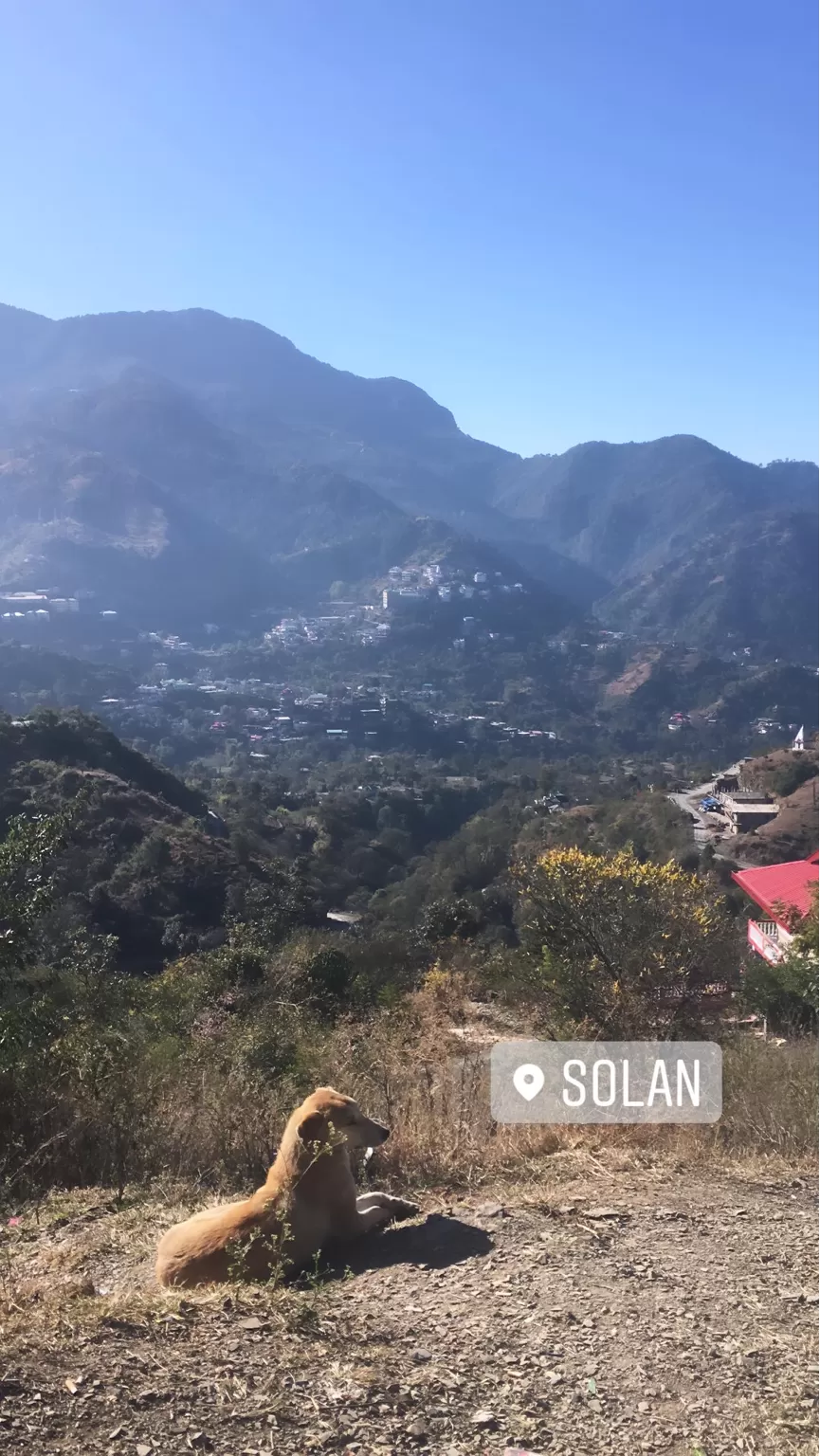 STOP 3. SHIMLA
By 1.30 PM we stopped near a small restaurant in the outskirts of shimla. We had rajma chawal, soon we reached kufri, roads in kufri have black ice so we rode our bikes very carefully, luckily we didn't fell!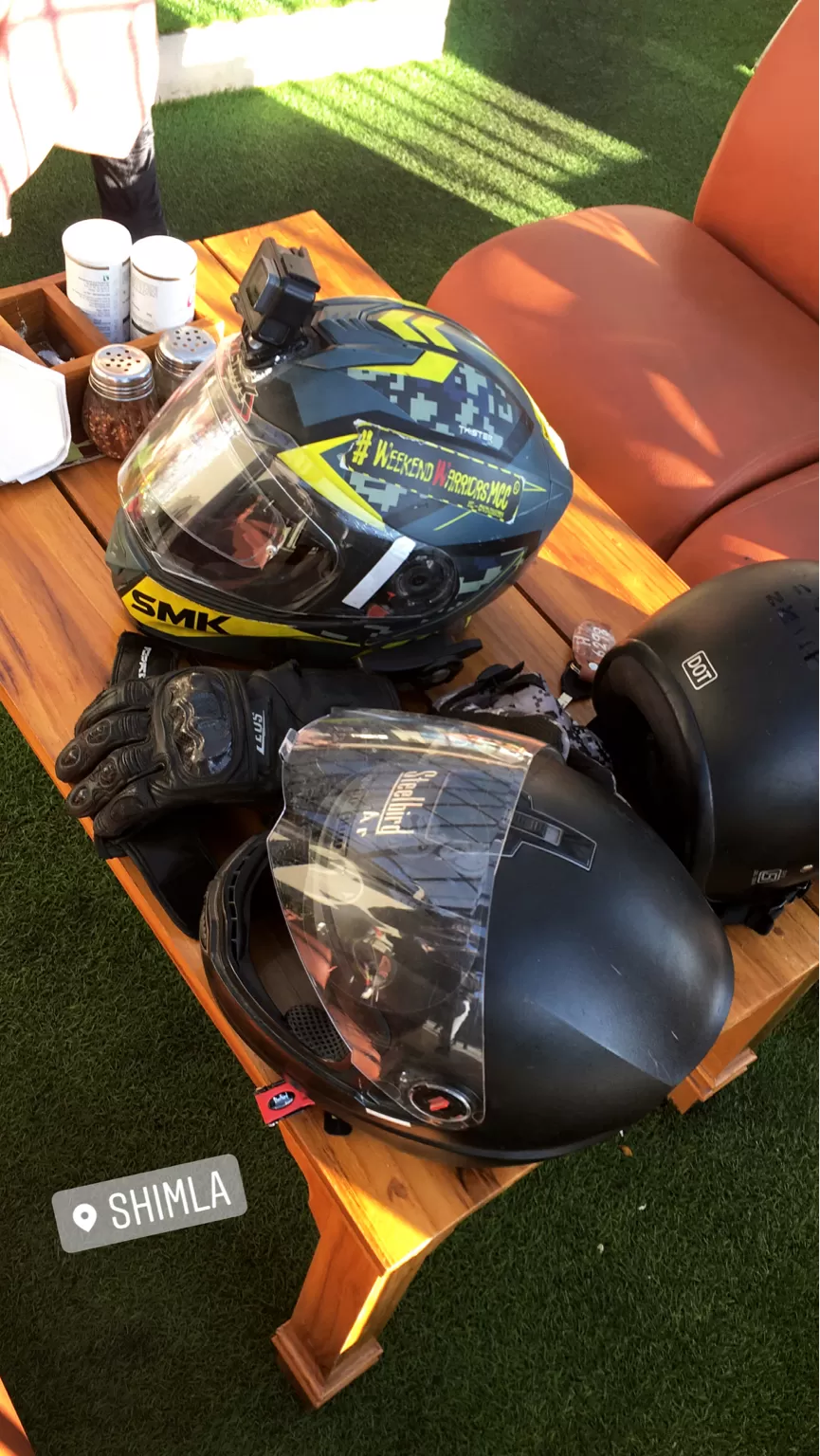 STOP 3. KOTKHAI
After a nonstop 4.5 hrs of drive we stopped at a bend near kotkhai to witness a mesmerising landscape.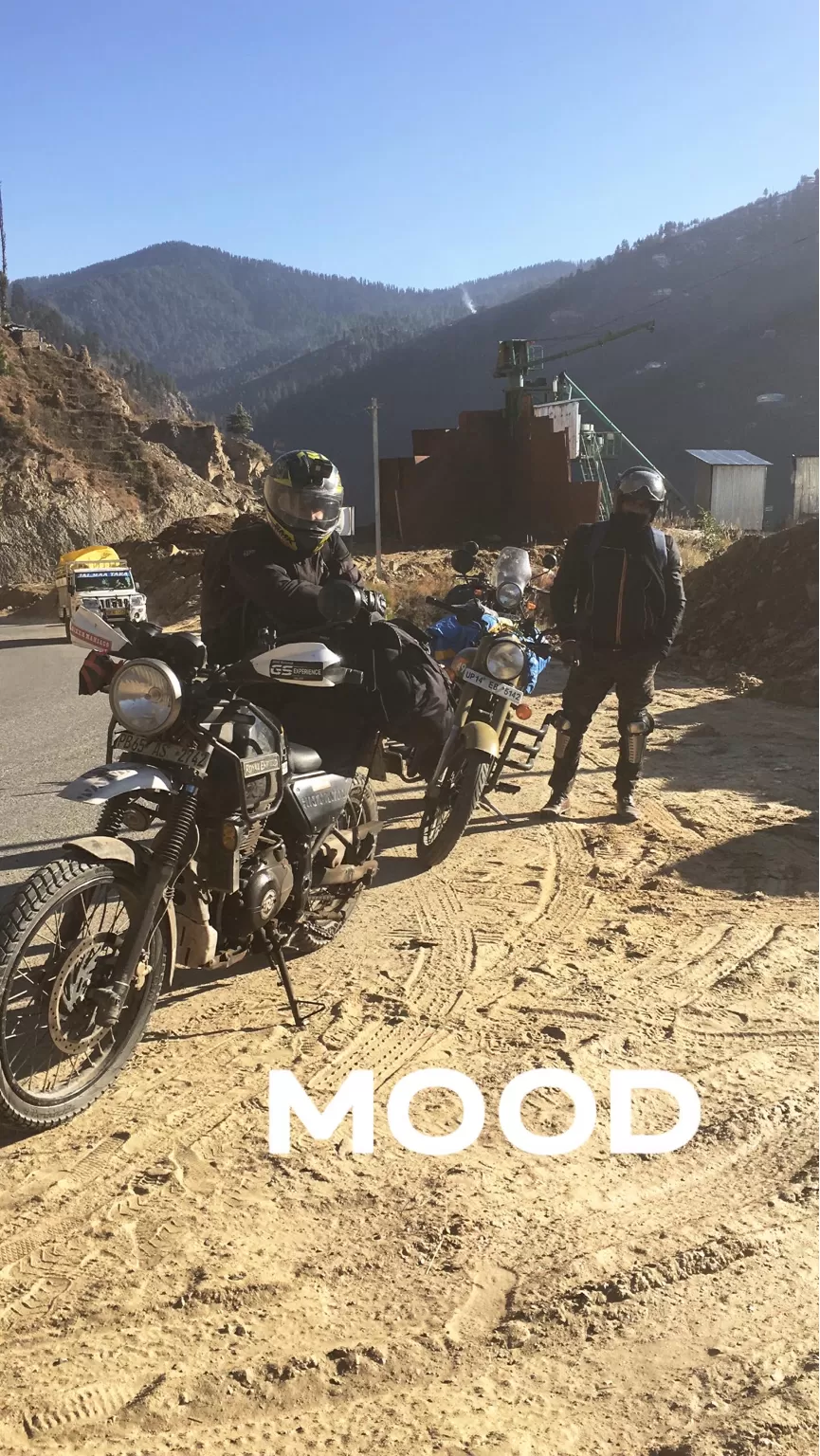 Finally we reached our destination by 5:30 pm, it was a tiring yet adventurous ride. We had prebooked our rooms at GIRIGANGA RESORT.
Rooms were very good and had an attached terrace with a very beautiful view of the valley.
Kharapathar is known for a Mesozoic era tree fossil believed to be 250 million years old, that's the era when dinosaurs lived!!
We had local dinner which was truly good.
Then we had a bit of chit chat, boozed and went to sleep.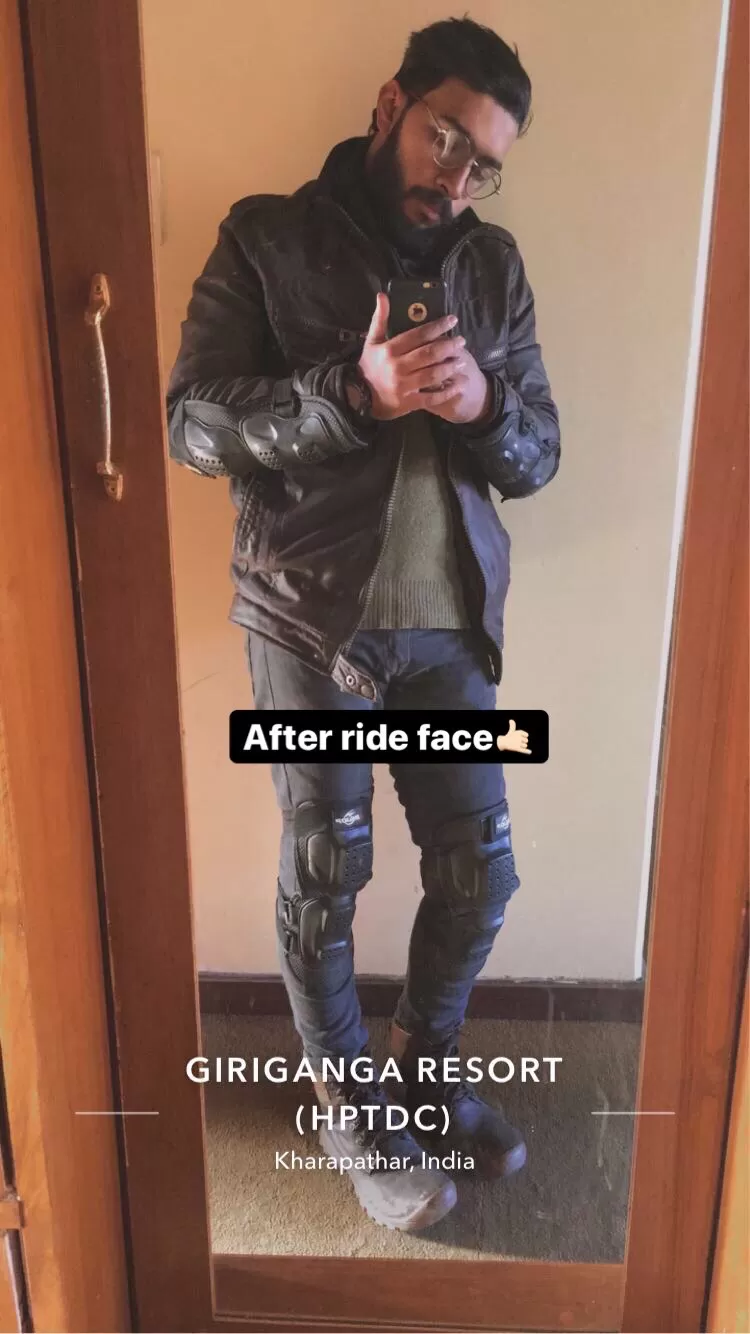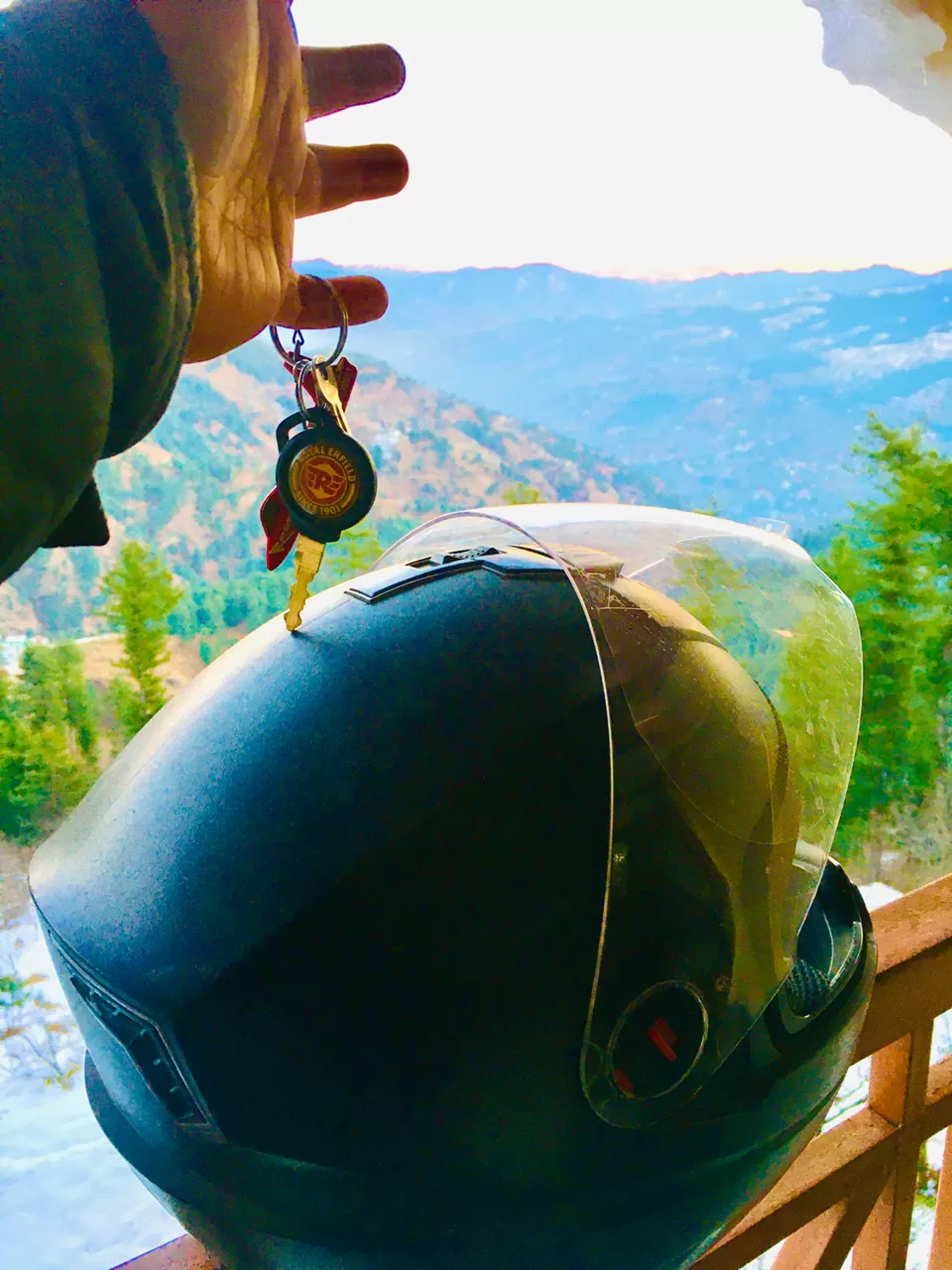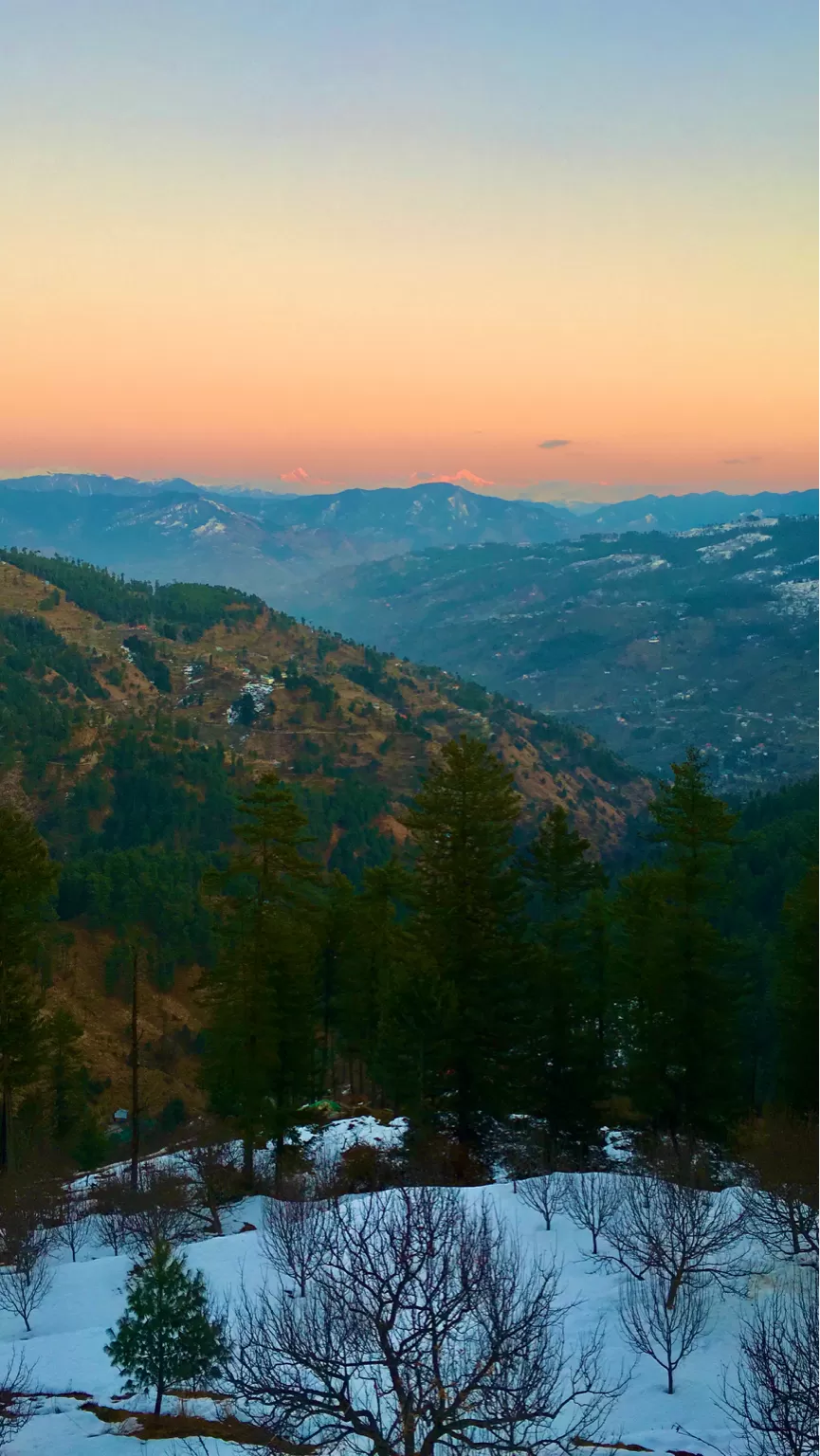 That morning we decided to go on a trek to Giriganga temple which was about 7 kms from our hotel. After a hike of 2 kms snow started to increase on the trail, i fell twice due to black ice on the trail, gradually whole of the trail was filled with snow, since we didn't had snow boots we couldn't go any further and decided to head back after taking a small break and clicking some pics.
These 3kms felt liking 30 kms and took us 2hrs. Obviously black ice snow and mud were the culprits. Now you can imagine how tough the trek was!
When we returned back our shoes were wet and we couldn't sense our feet, staright away after reaching hotel i sat near th heater.
Later that night again we had local dinner, boozed and slept.
PS: Rum saved us because it was biting cold up there.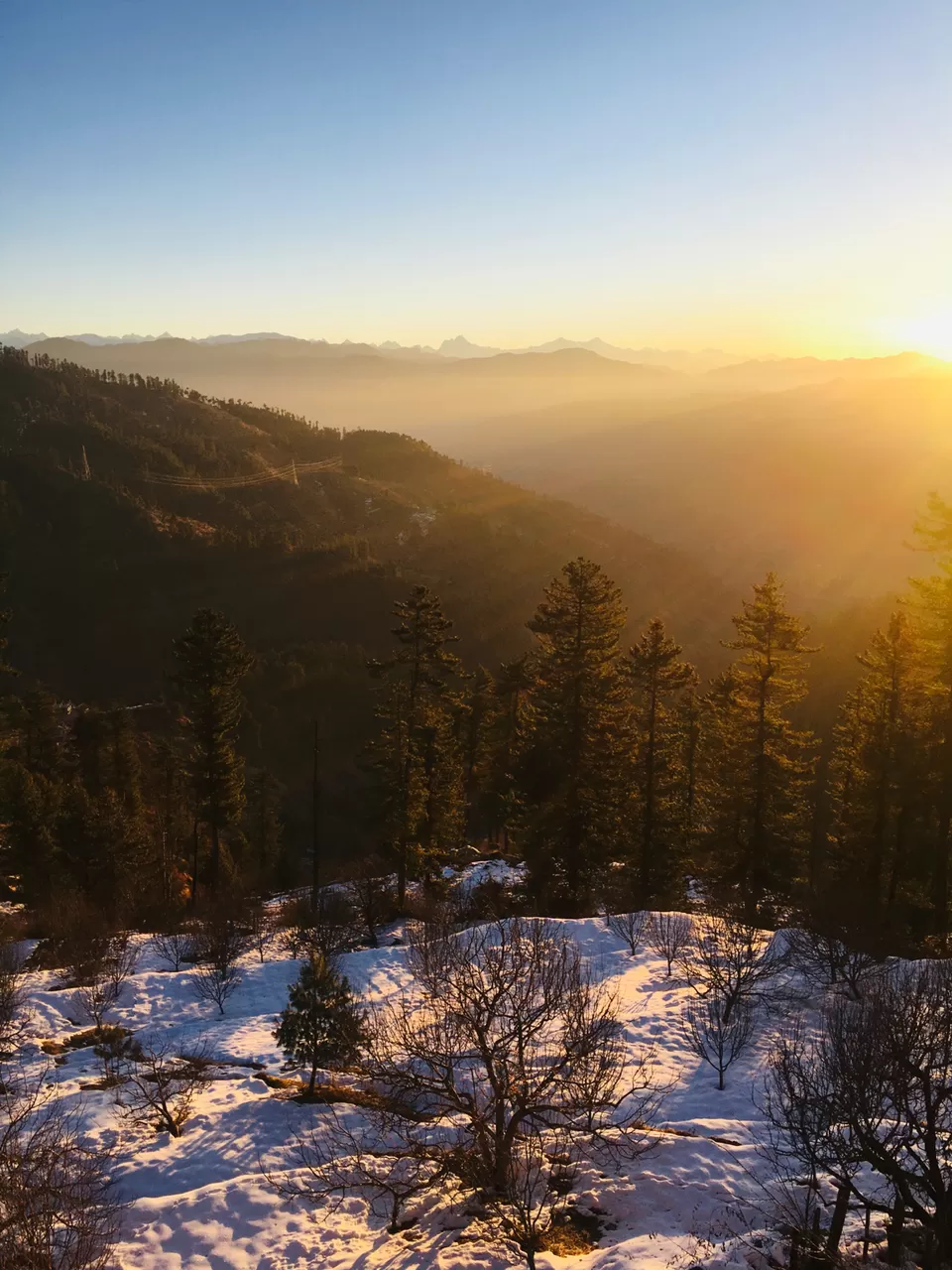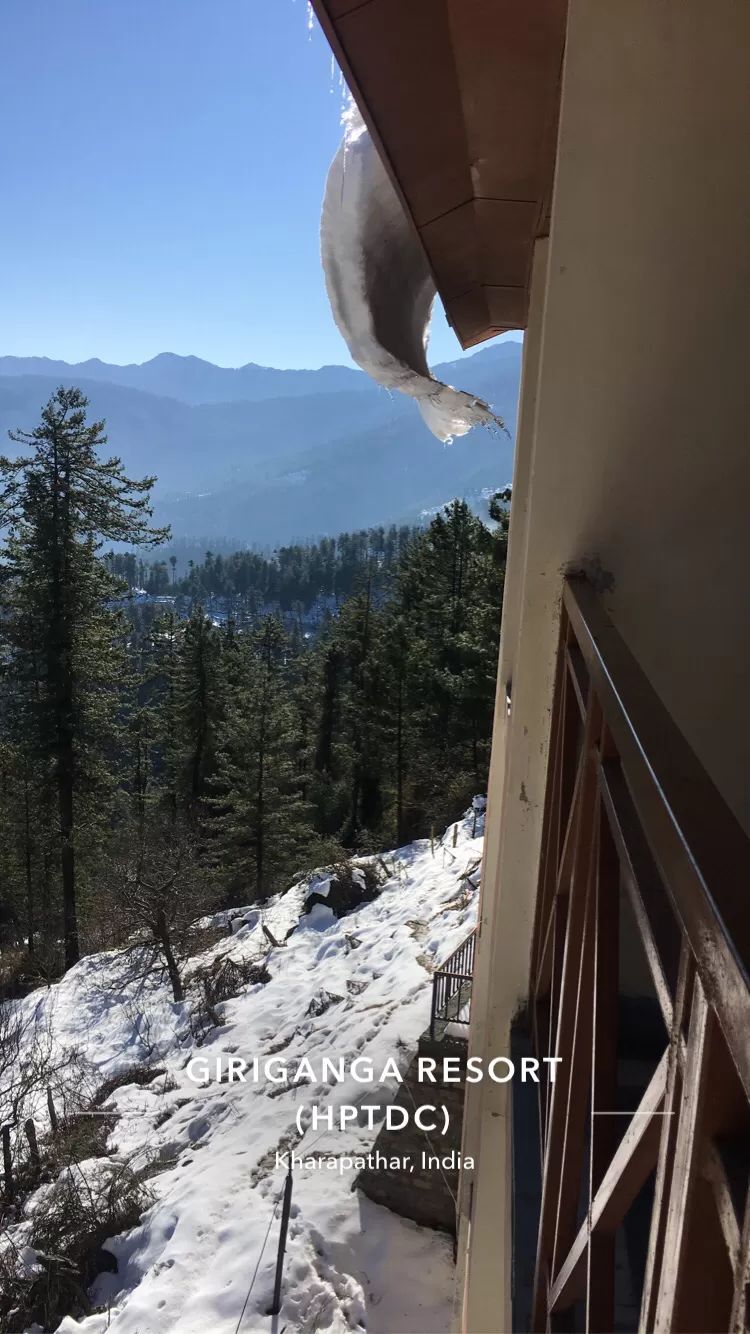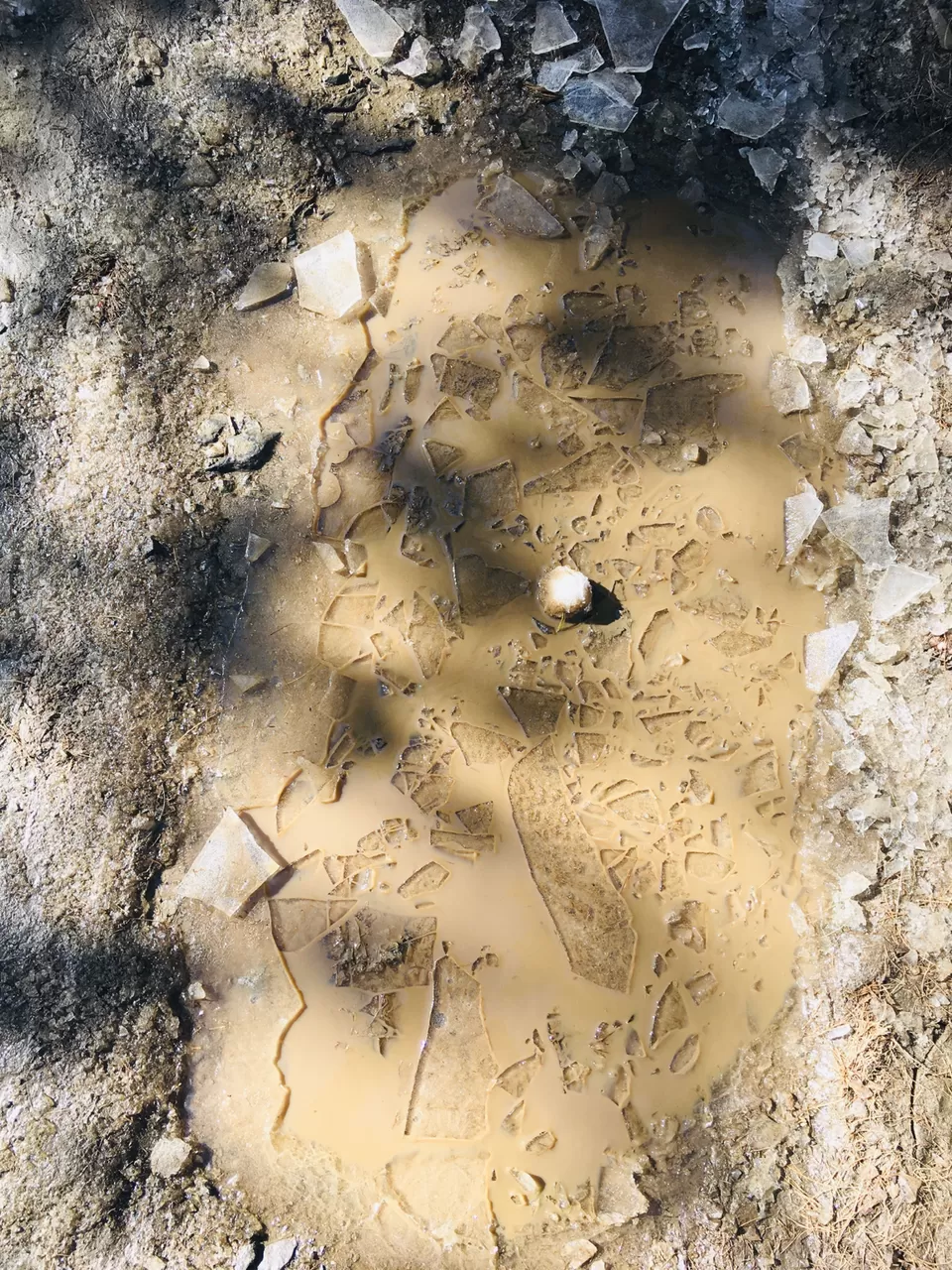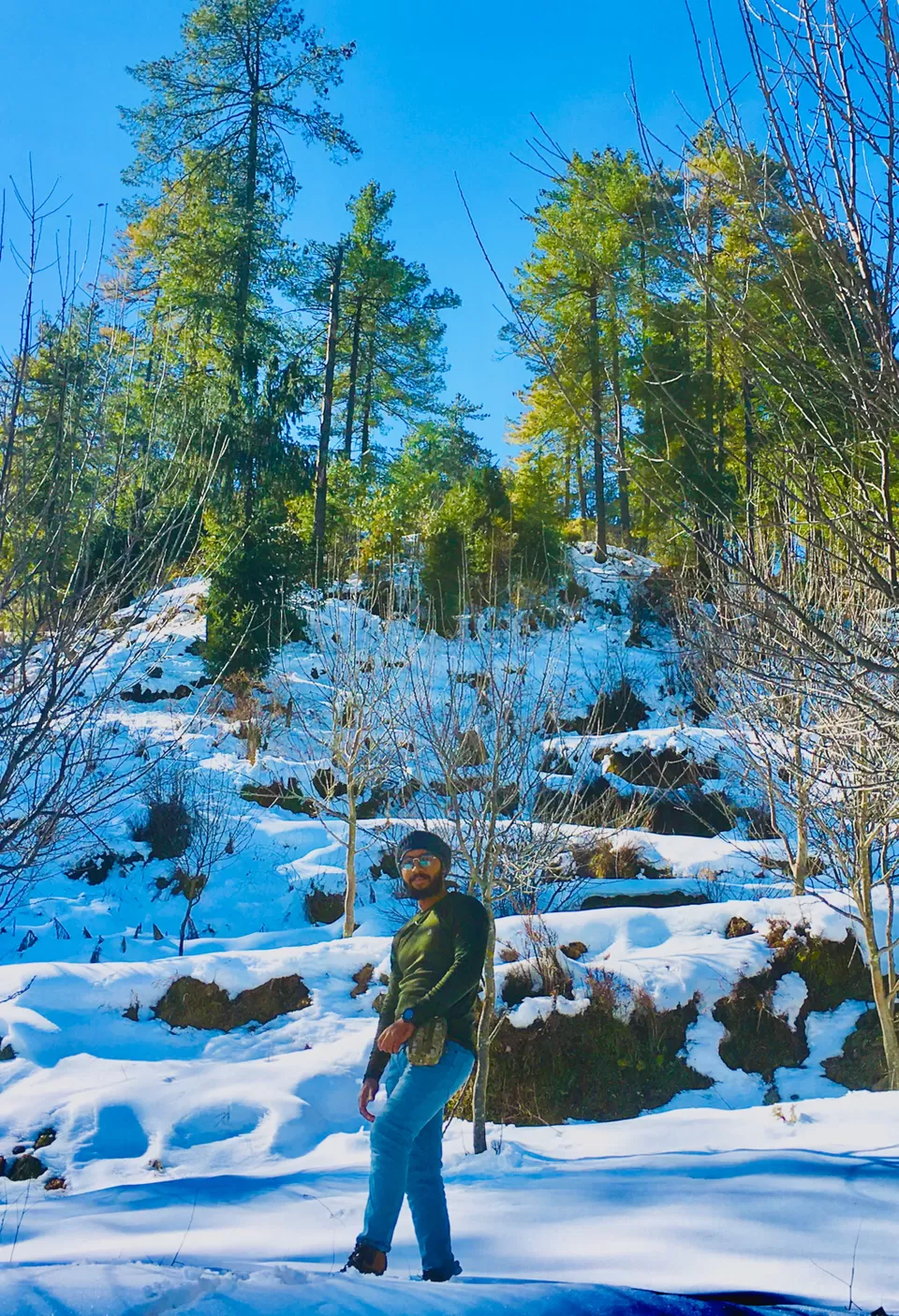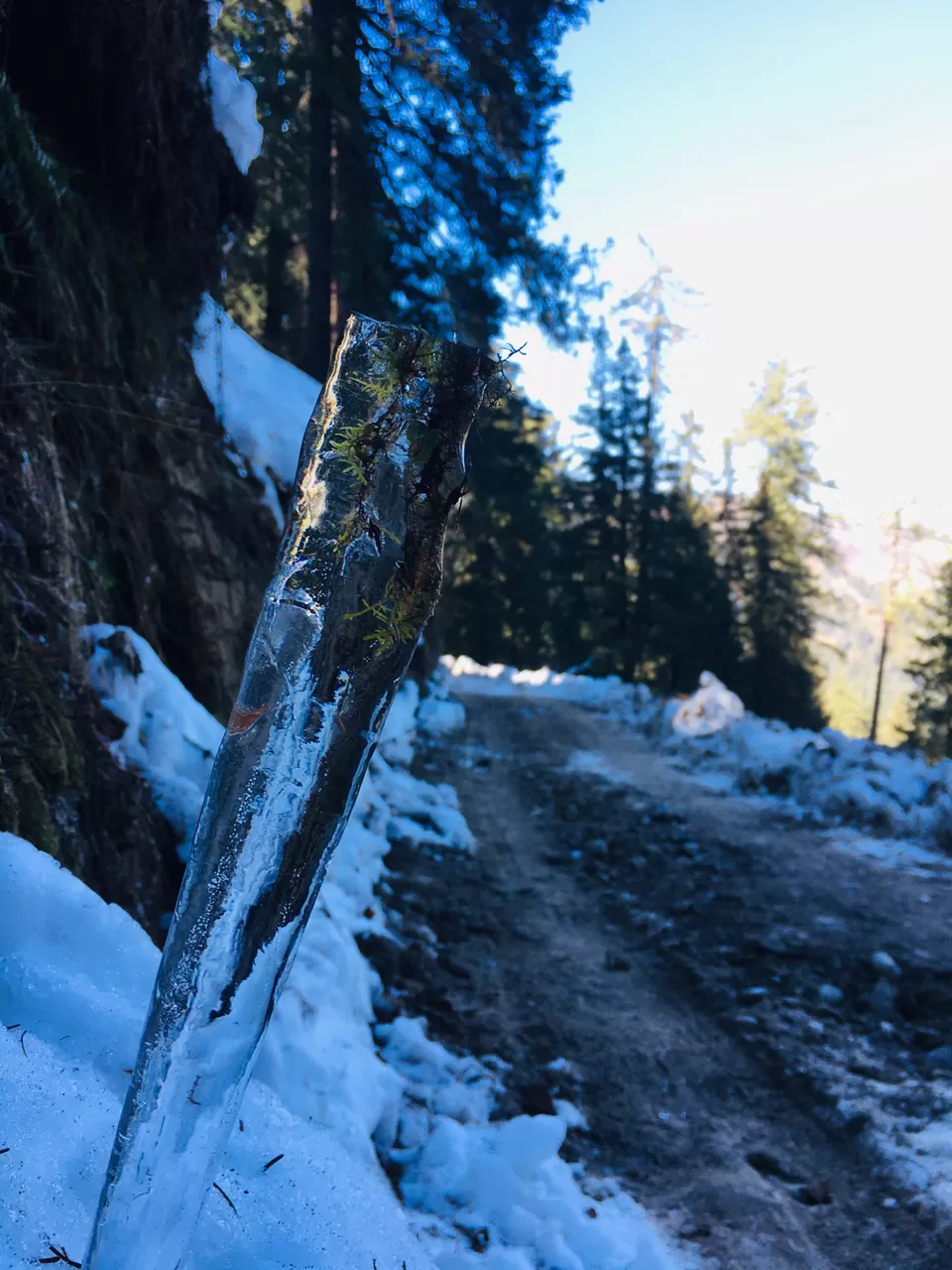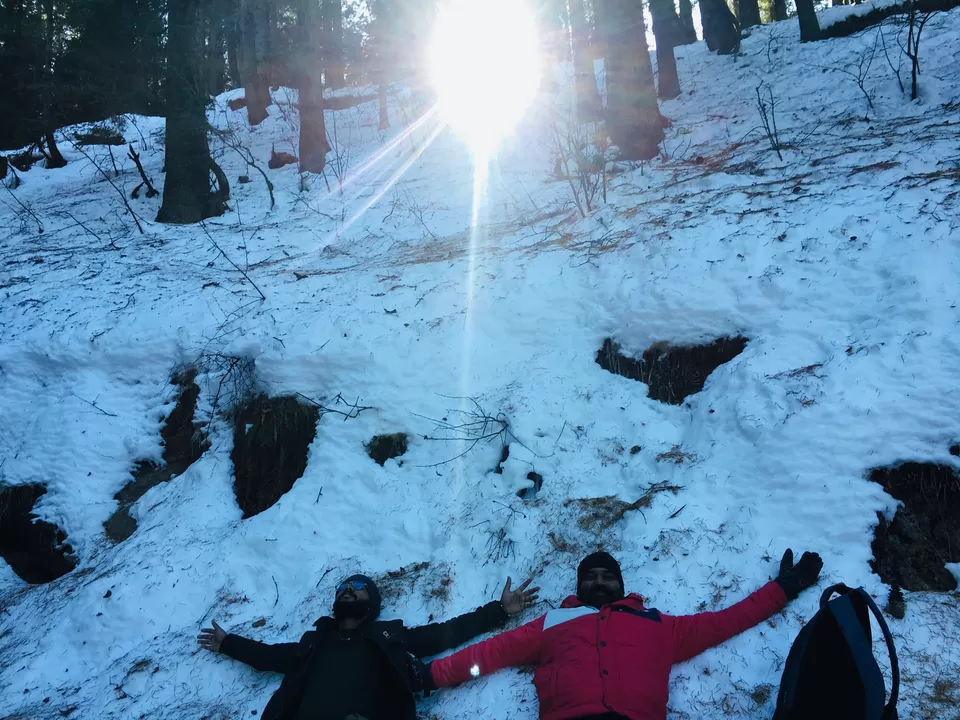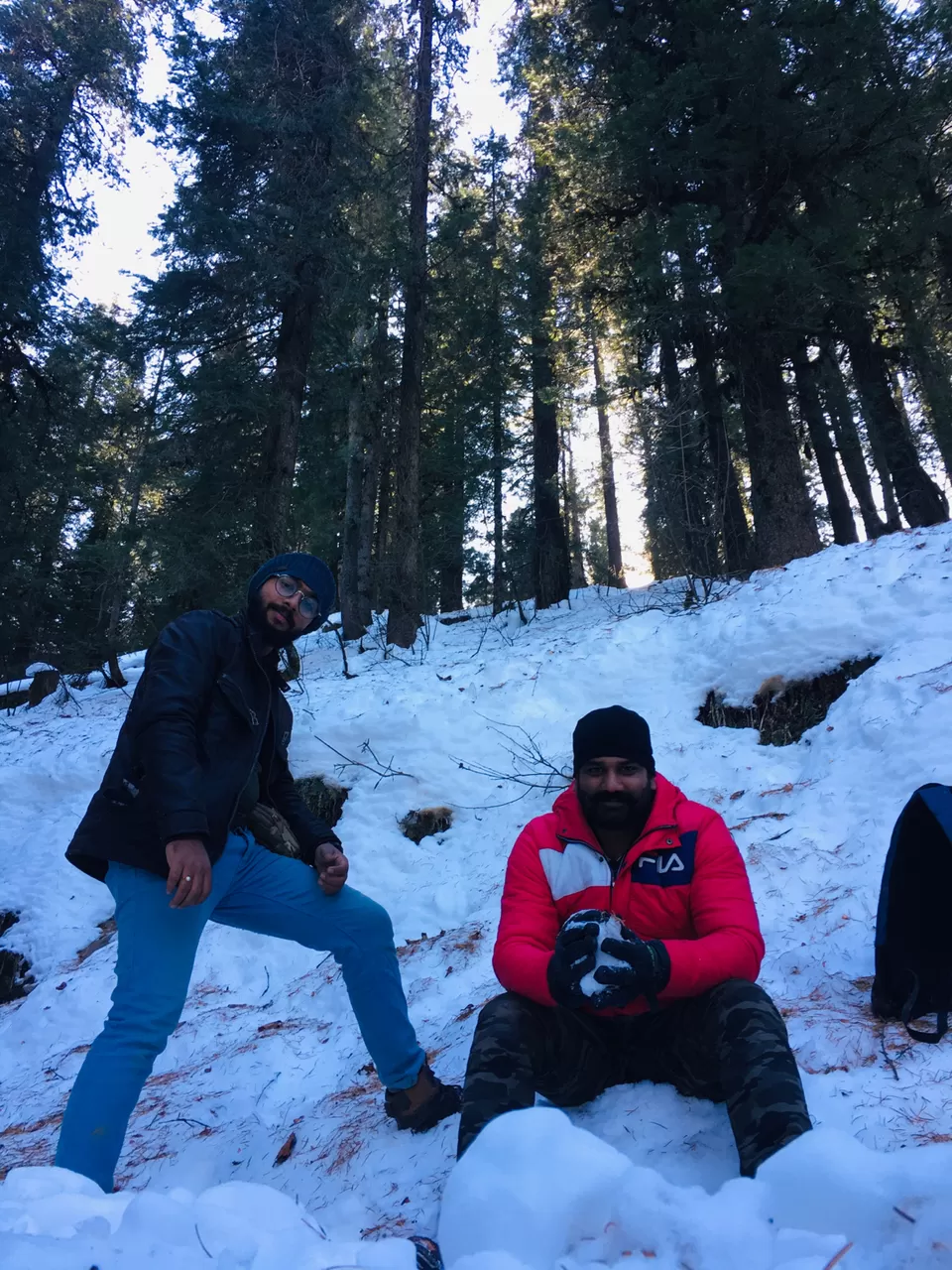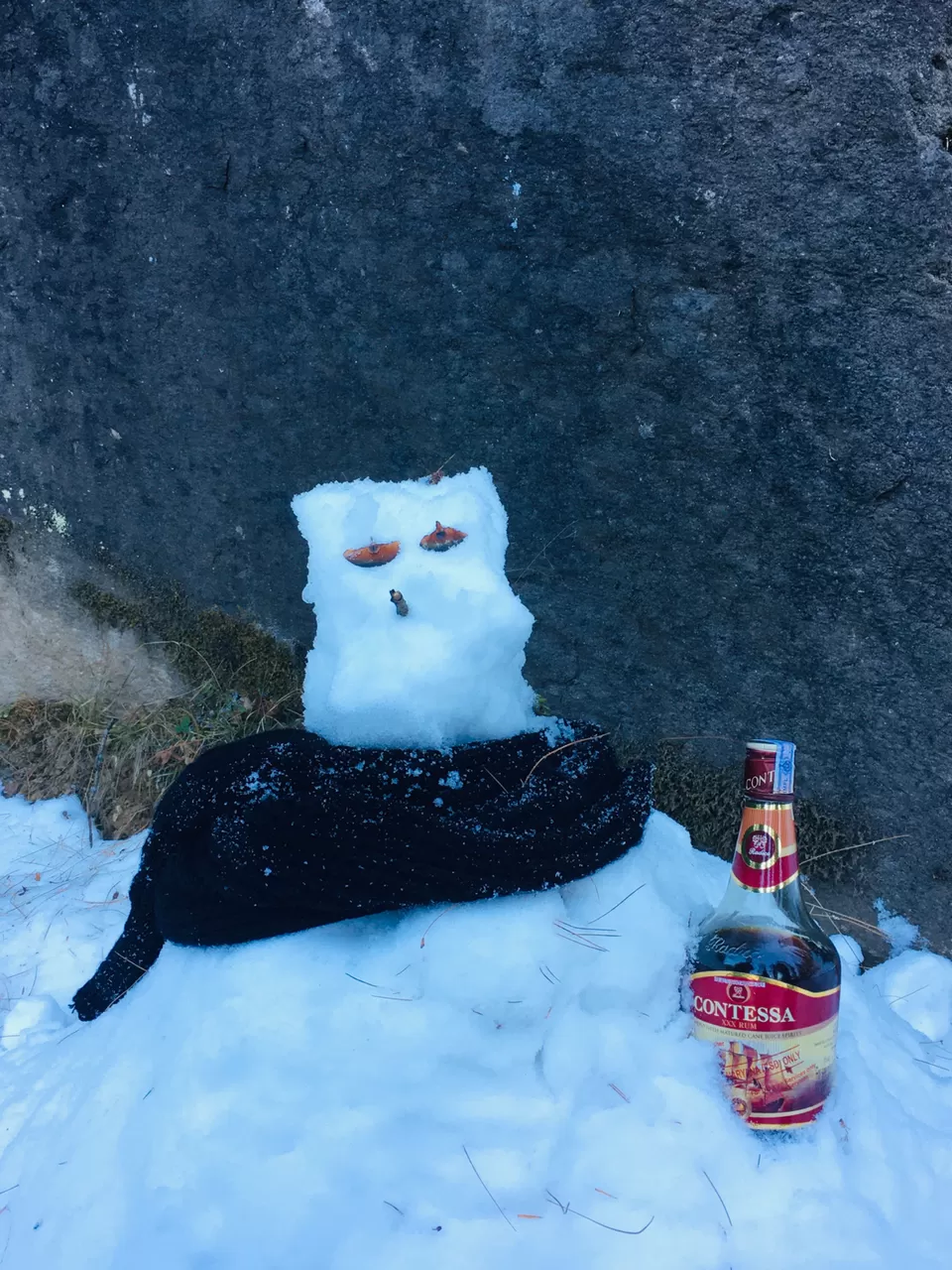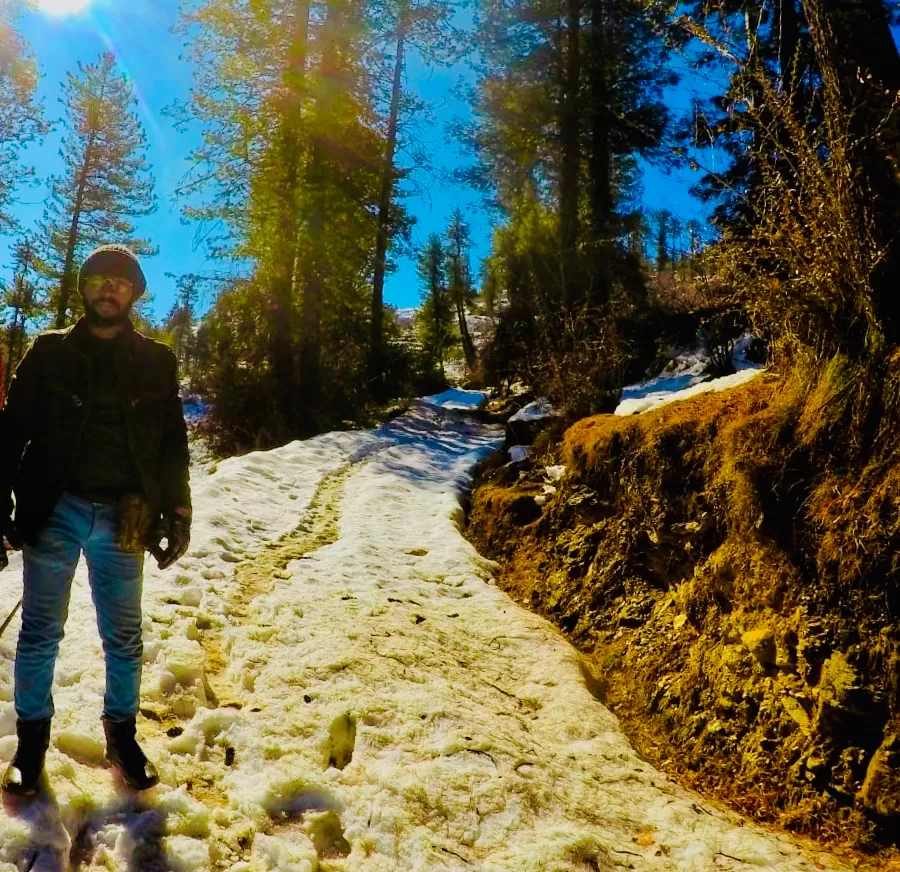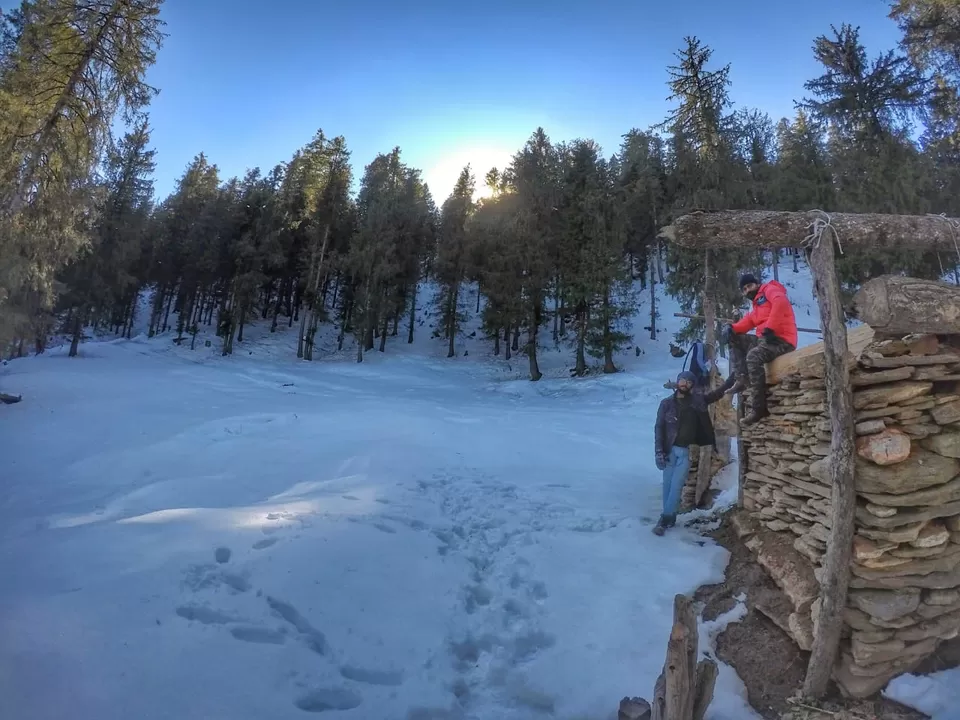 26th Dec 2019
Goodbye KHARAPATHAR.
Before leaving the place we went to see the fossil and left for Chandigarh, we halted at shimla for lunch and by evening we reached Chandigarh.
I stayed at one of the riders home for the night and started the next morning (27th Dec 2019) and reached Delhi by 3pm.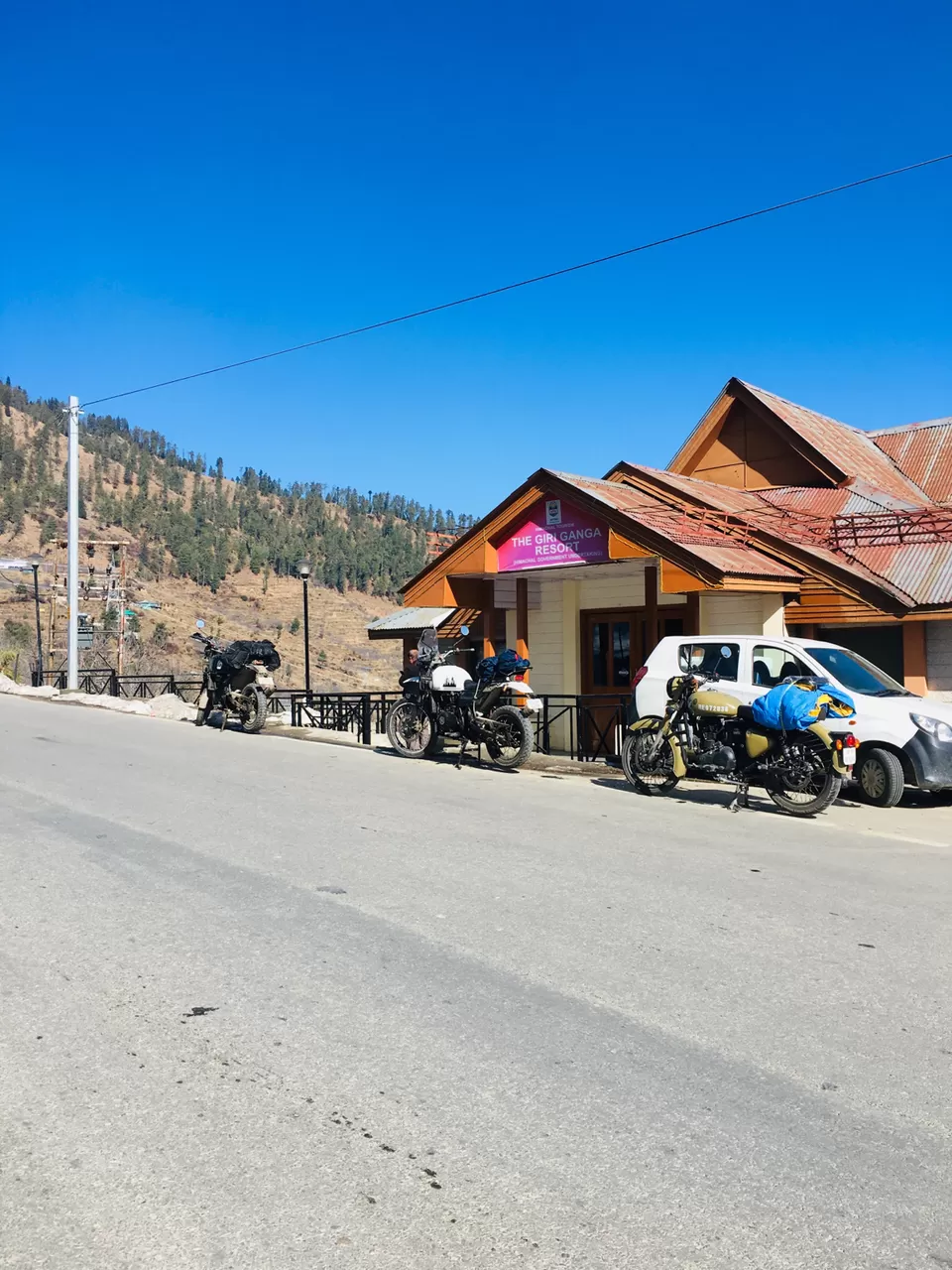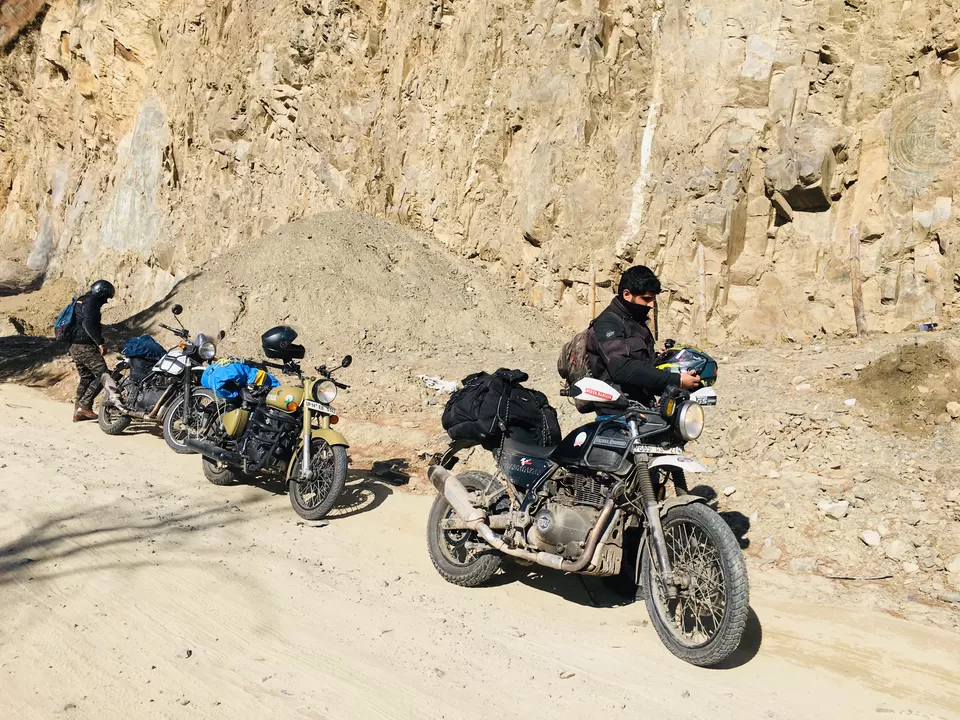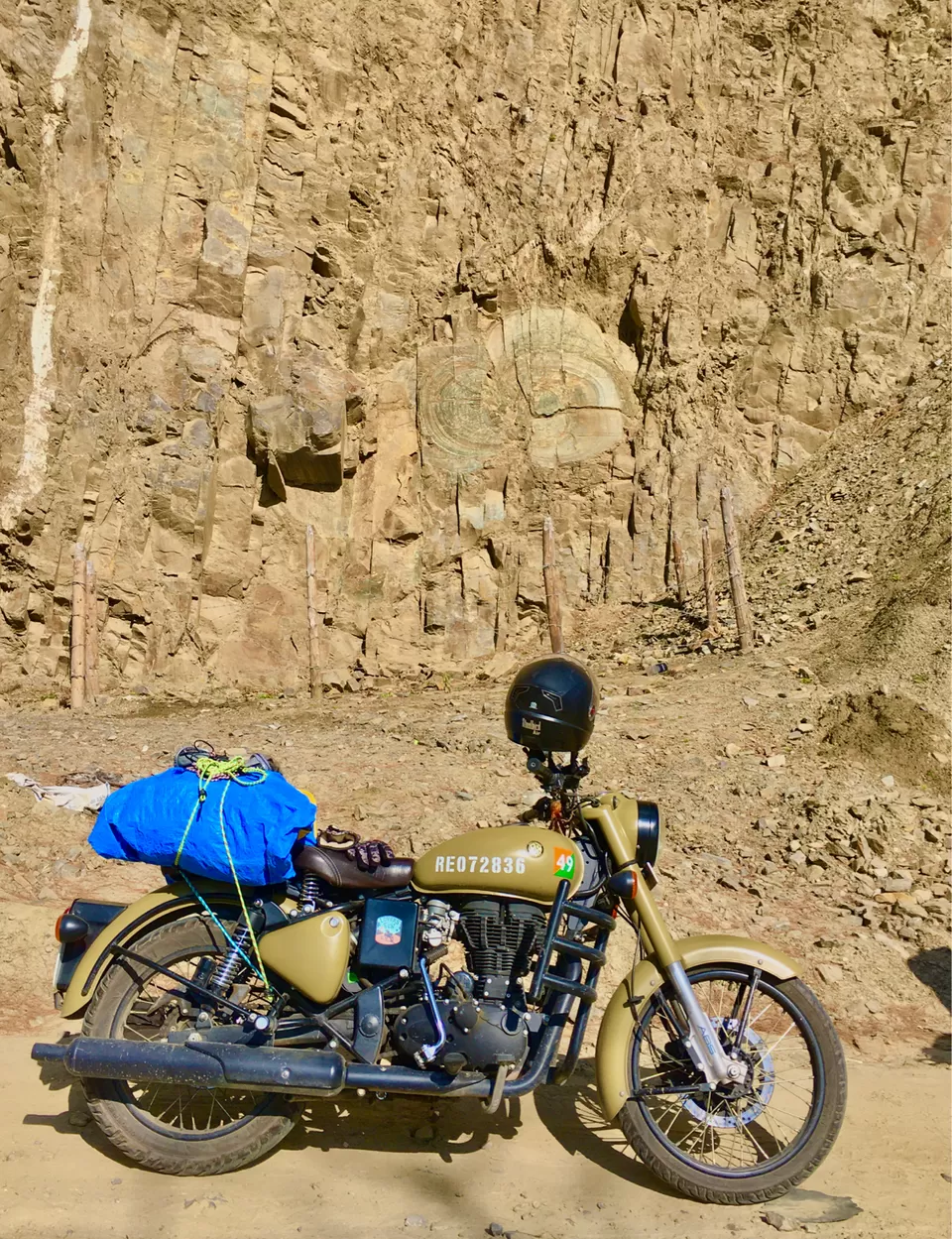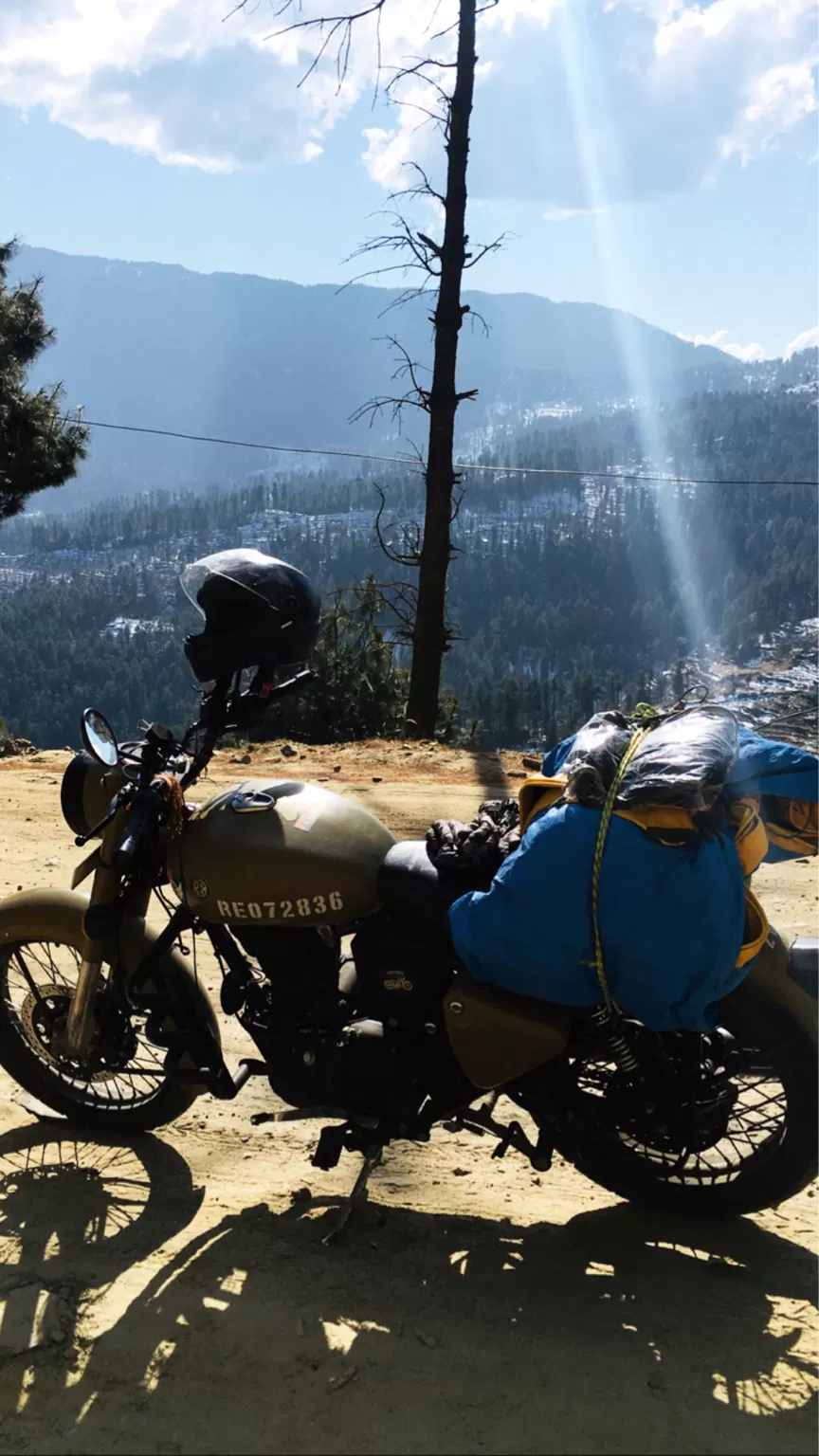 To conclude i want to say that Kharapathar is very beautiful place full of adventure, its a must visit place for those who prefer going to offbeat locations to spend some peaceful time amid beautiful landscapes.
It's very cold there so go prepared!
Happy Travelling :)