Speaking about Rohtang, I wasn't ever been to Rohtang but I always had wanted to. So this was my chance. We took all the required approvals and five of us left for Rohtang. Man! the view and the drive was beyond words. There was complete shed and then there was complete sunny. It continued as we kept on crossing each mountain.
On the way to Rohtang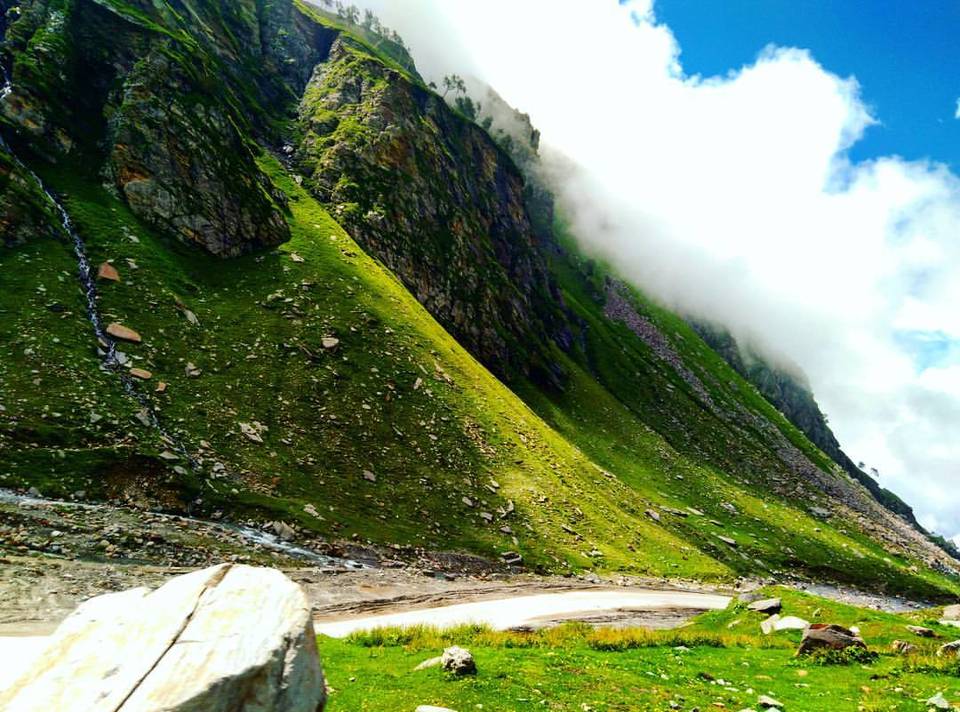 We were in Kasauli on 13th August 2016 and Manali wasn't on the cards at all. But all of a sudden,we decided to leave for Manali from Kasauli. This was my 3rd Visit to Manali in three Consecutive Years. January 2014, June 2015 and then August 2016. Nothing was changed,it was as beautiful as ever. It took 8-9 hours to reach. The weather was cool and pleasant.
Van Vihar,Manali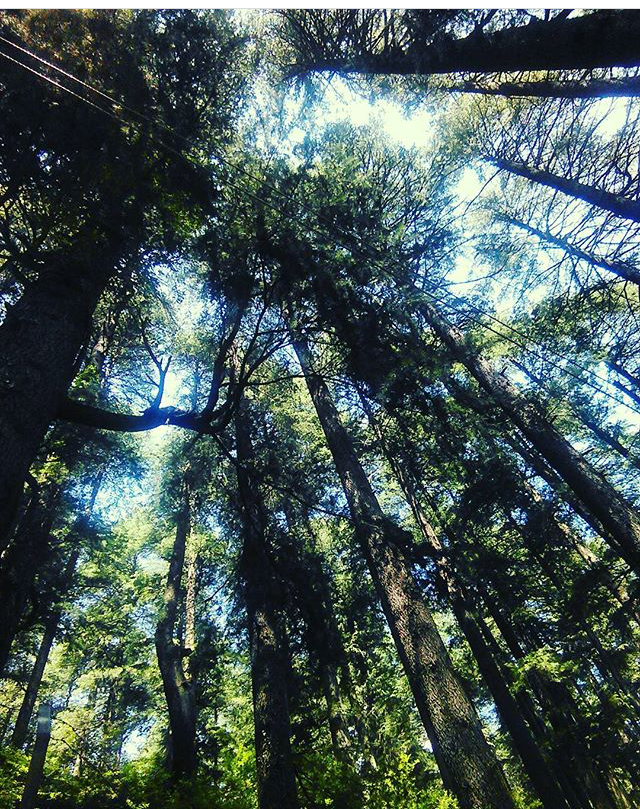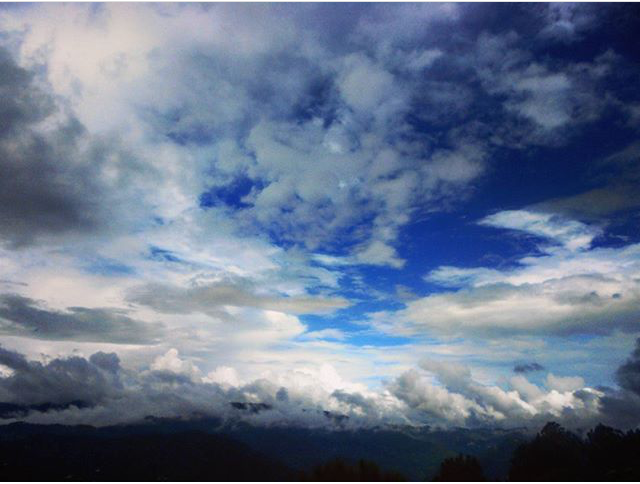 After a few kilometers, we reached this place. I don't know what the name of this waterfall was but it was so beautiful,the water was so chilled that we couldn't even put our hands for nano seconds. We had few plates of maggi and we left.
On the way we saw a biker group of around 30-35 people who were going to Ladakh and all of them were on Royal Enfield. The continuous voice of Bullet gave me goosebumps and that too for a visit to Ladakh,the place which is always on my wishlist. That moment was so special like anything. Like this is the thing I have always wanted to do in my life, a journey to Ladakh on a bullet. We continued our drive.
Maggi Point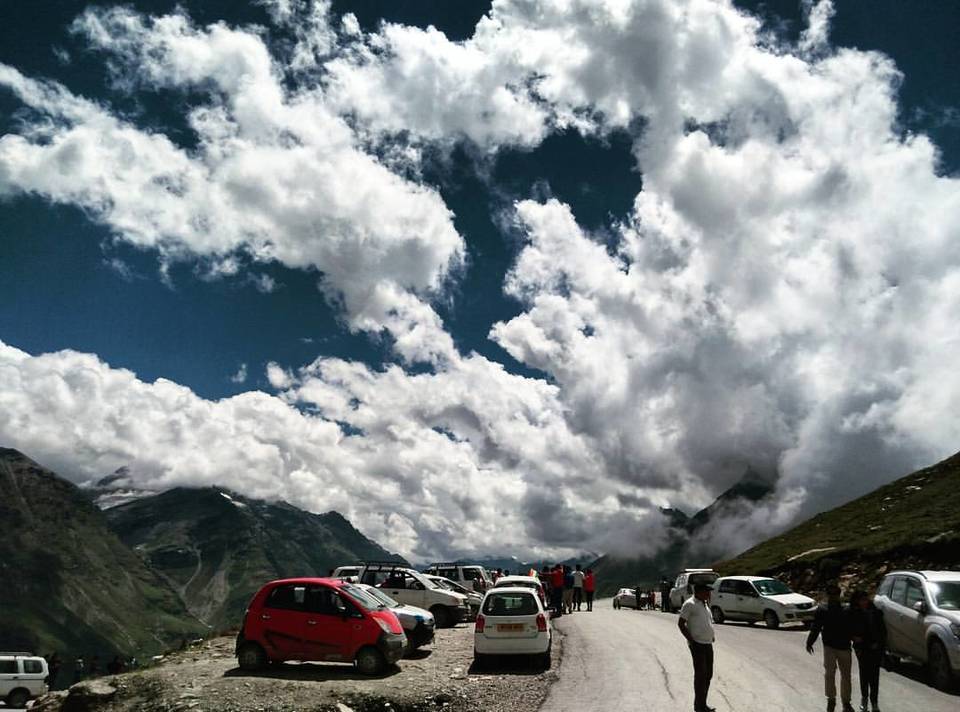 Finally we reached Rohtang and it was so cold, we were not aware of such a low temperature. My nails turned blue and we were shivering. Then old monk saved us :) Thank God for such friends who always have a stock of such important things. We took so many pictures and selfies. Sat there for about an hour then we left for Manali.
One things about Manali is that it never disappoints. But one thing we all should keep in mind that we should not expect anything from a place. We should create our own memories and moments. It's such a divine feeling when the place you have been so many times welcomes you with the same love and good moments. I owe a lot to Manali and I shall continue going to Manali every year no matter how many times I have been to same places or how many times I have crossed same roads. Some addictions are beautiful and Manali is pure addiction.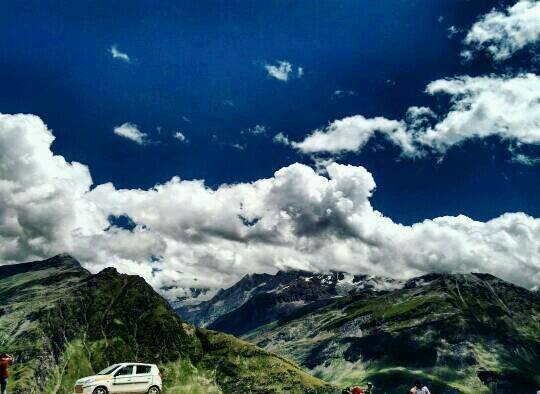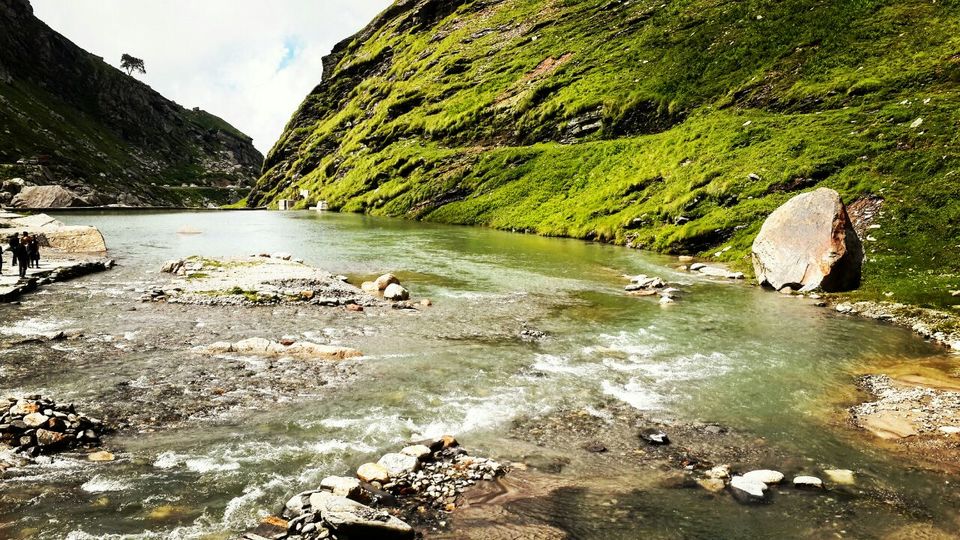 Frequent Searches Leading To This Page:-
10 best things to do in manali, things to do in manali in december, best things to buy in manali, do's and don ts in manali, famous things in manali for shopping, top places in manali to visit, best places to visit in manali for honeymoon, top manali tour packages with prices from delhi