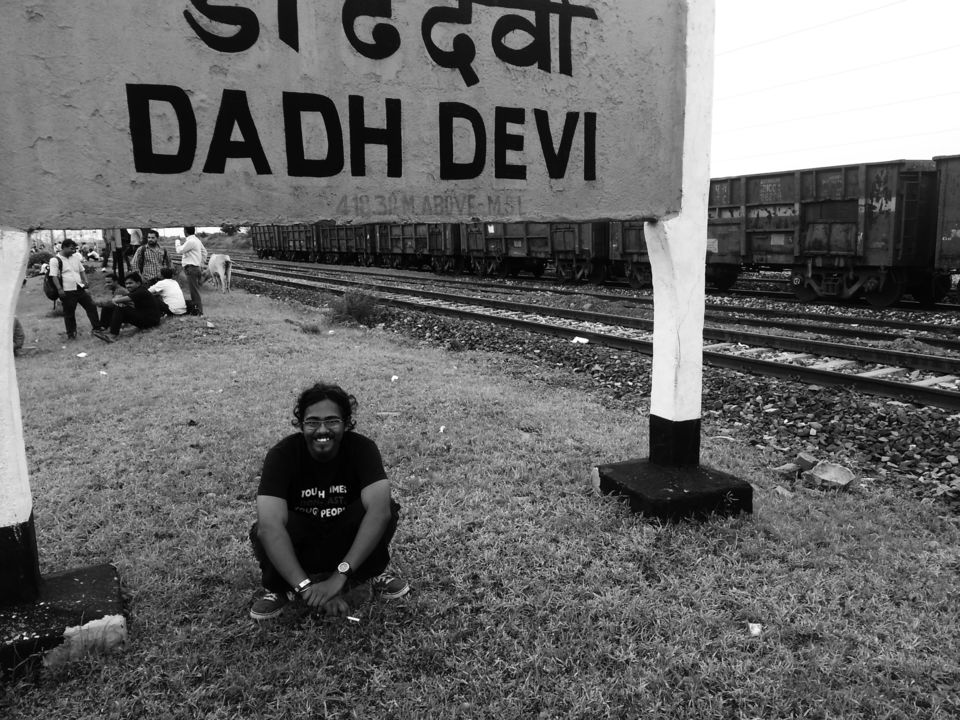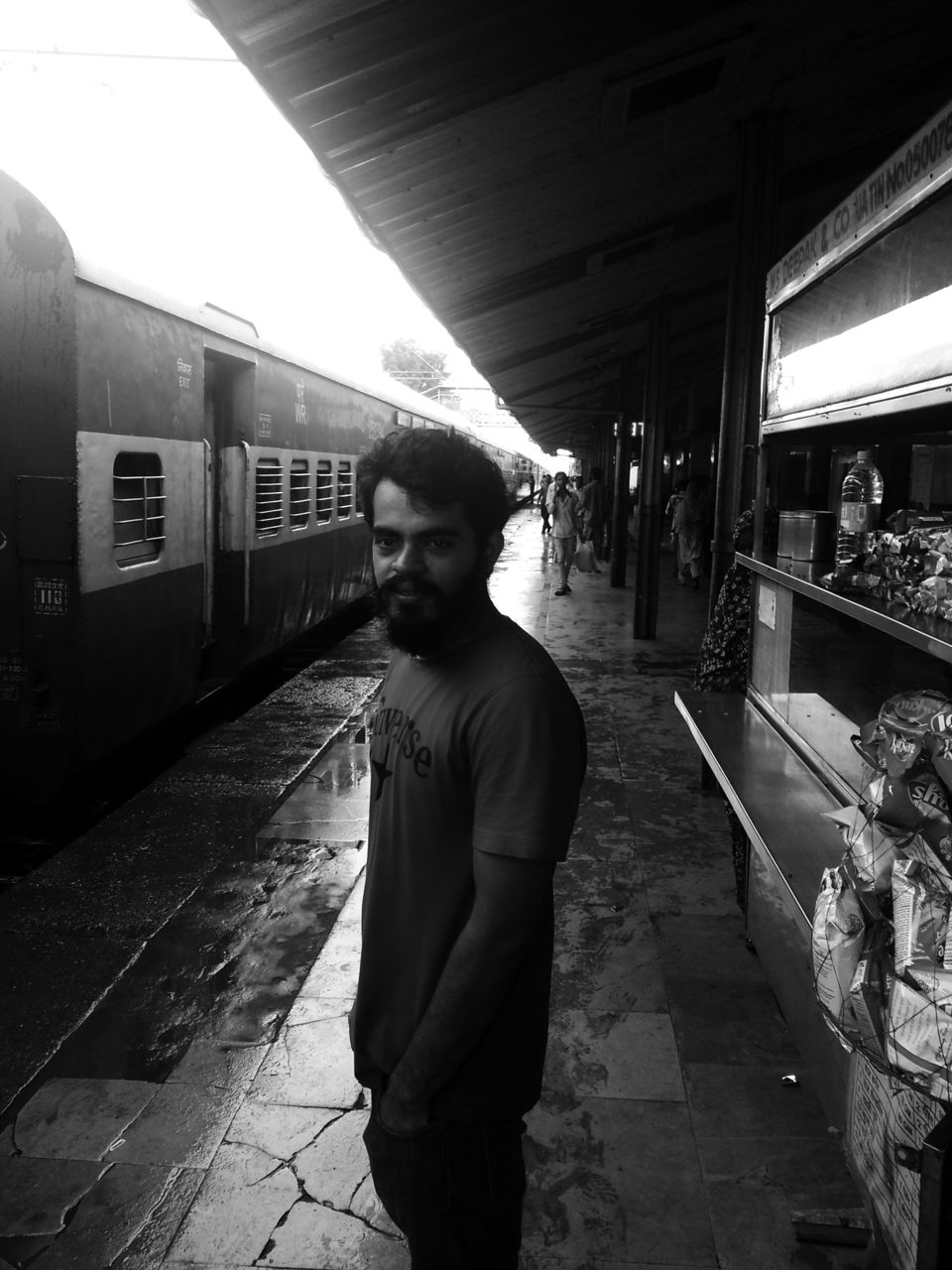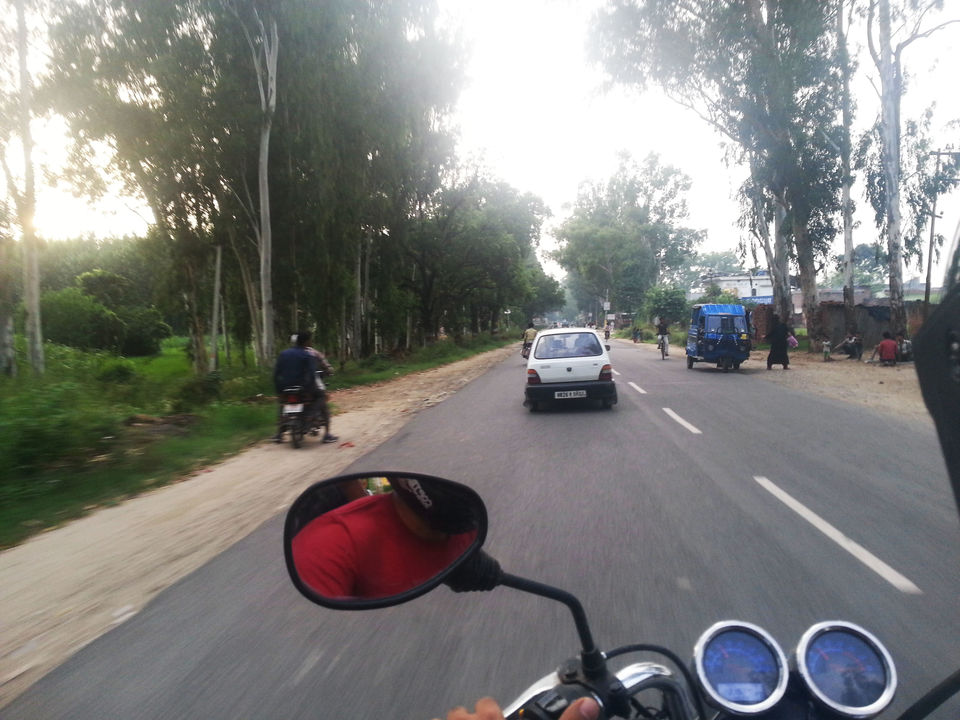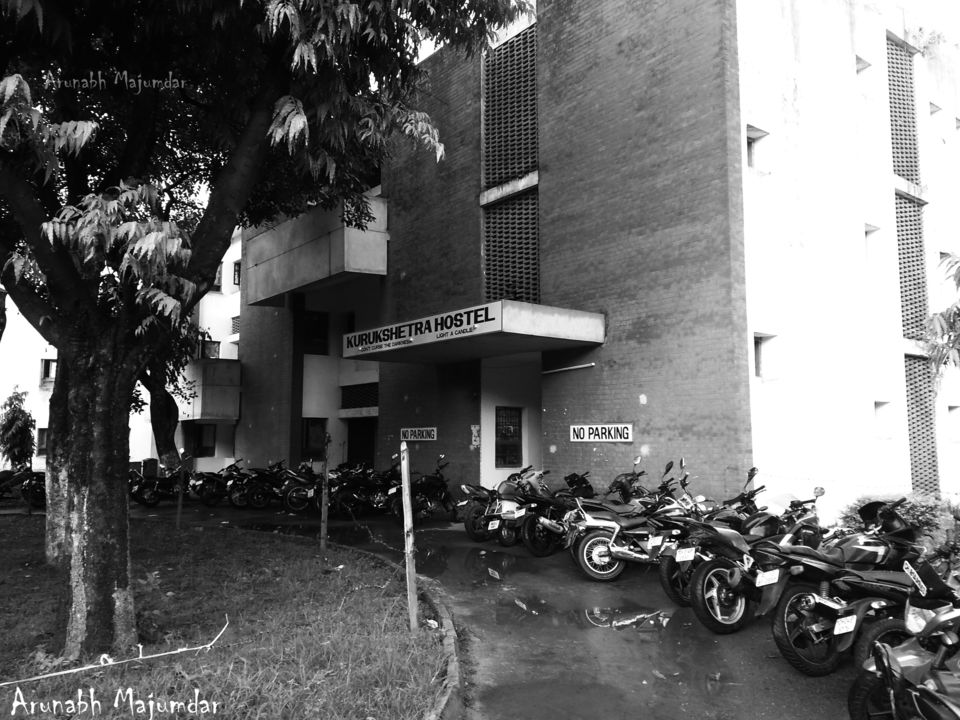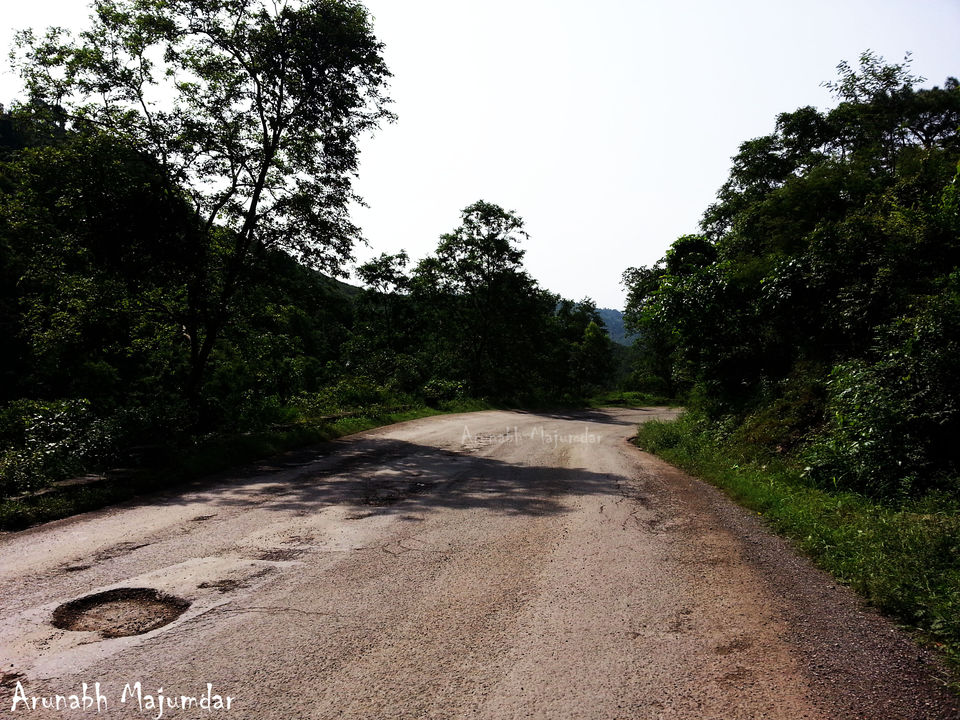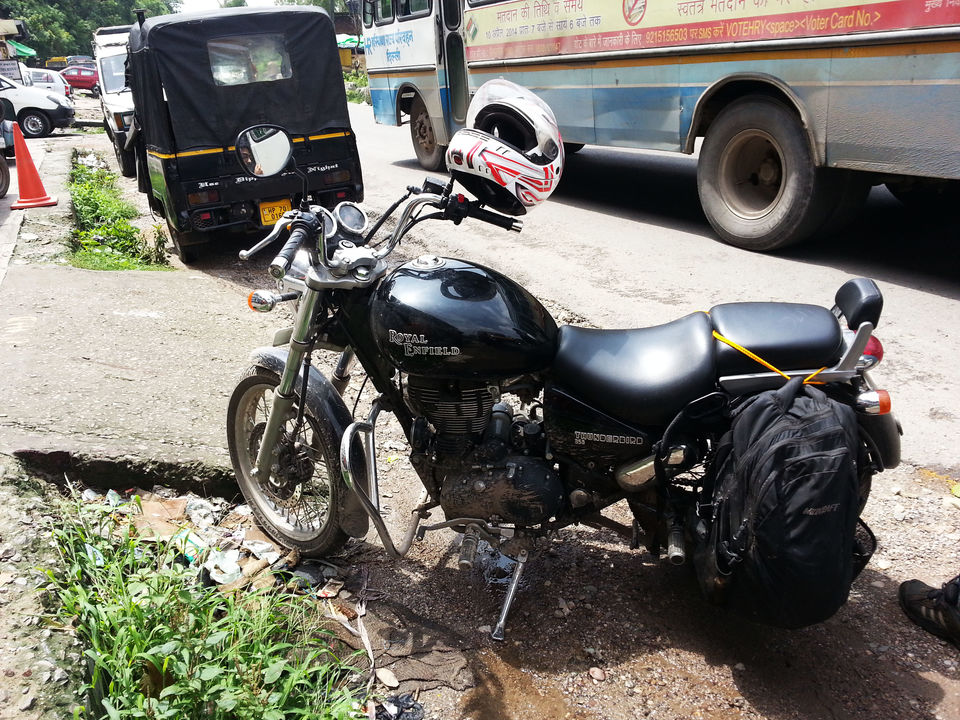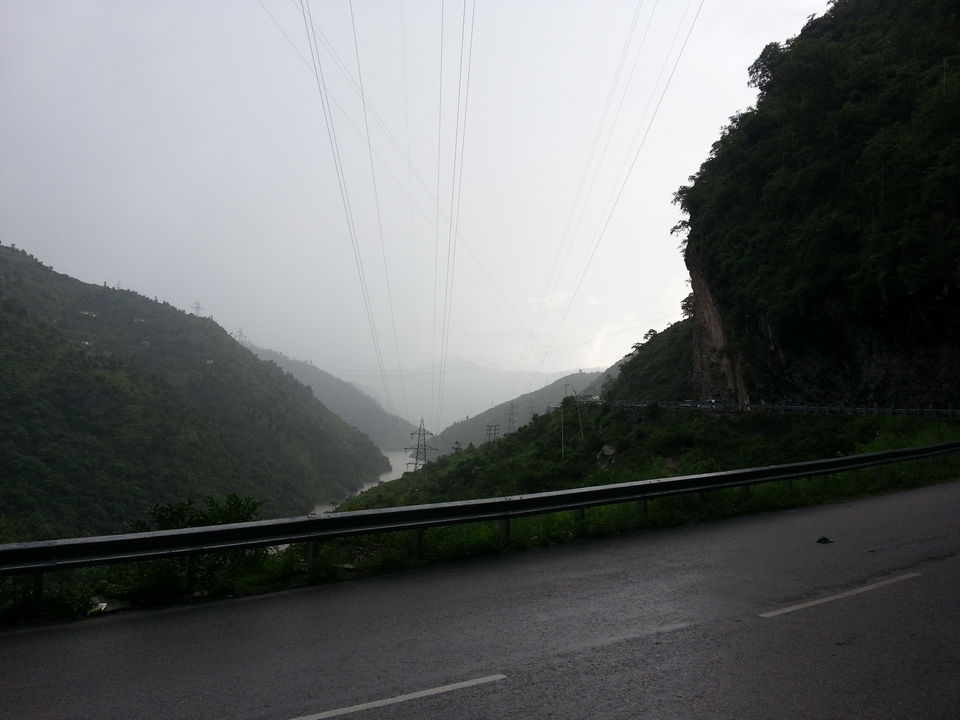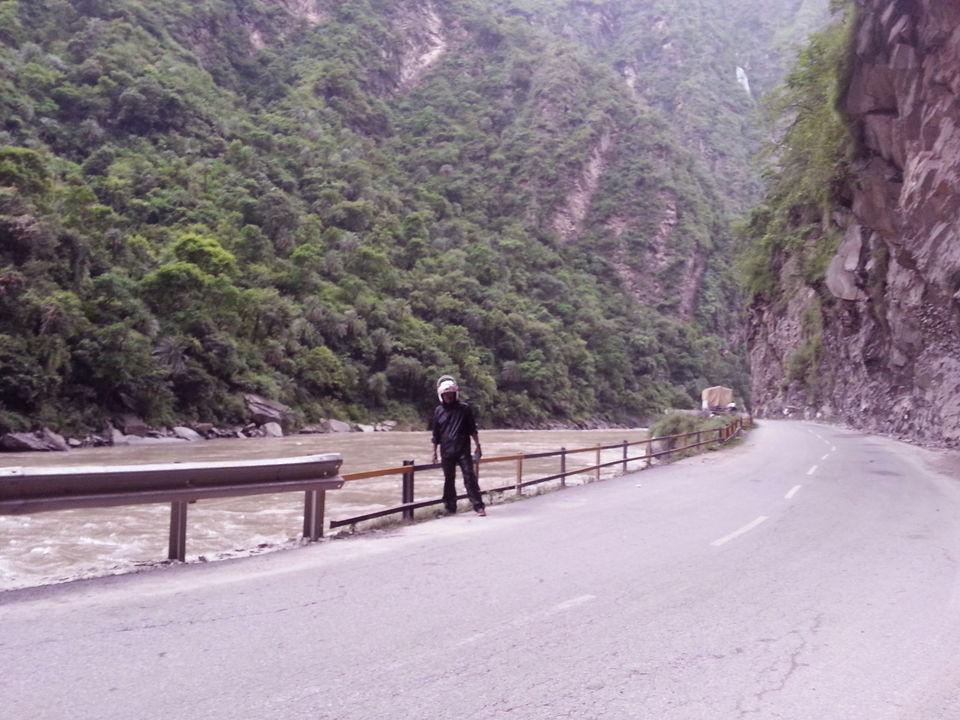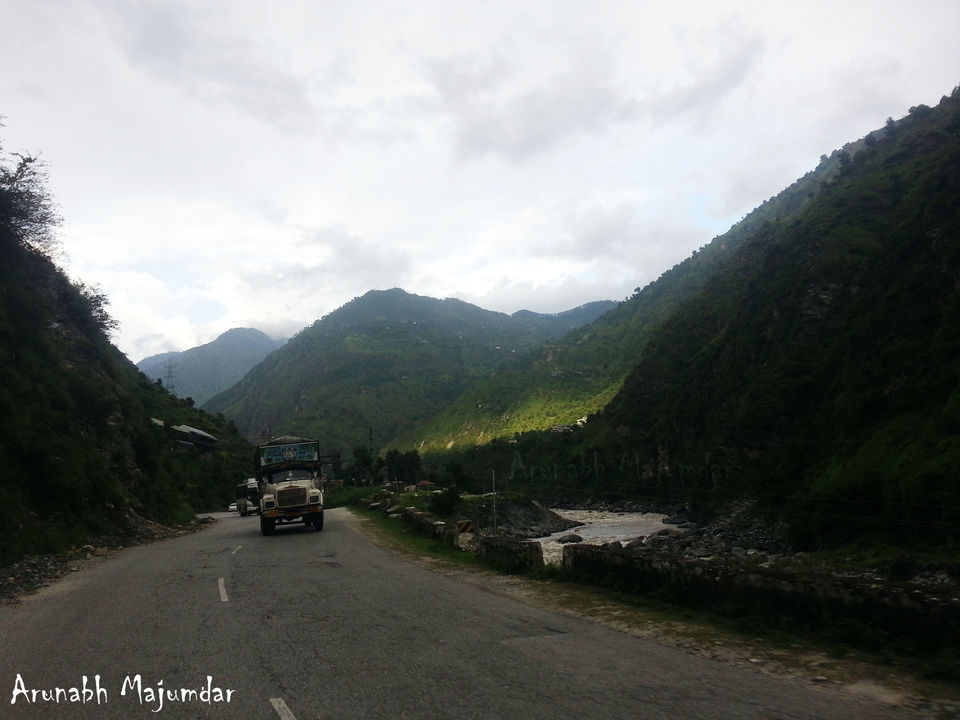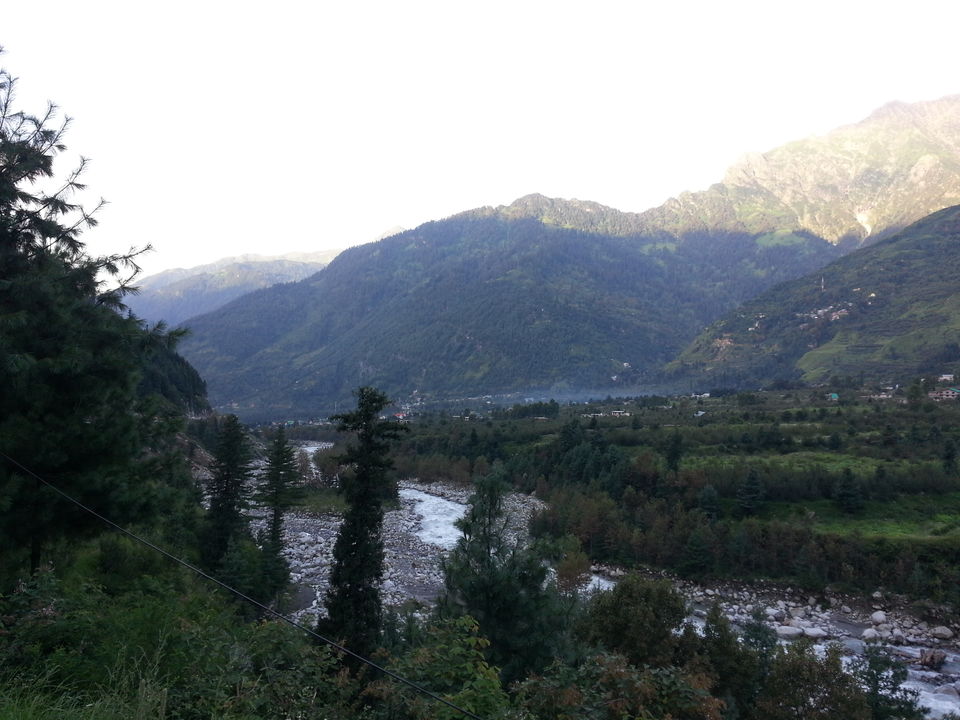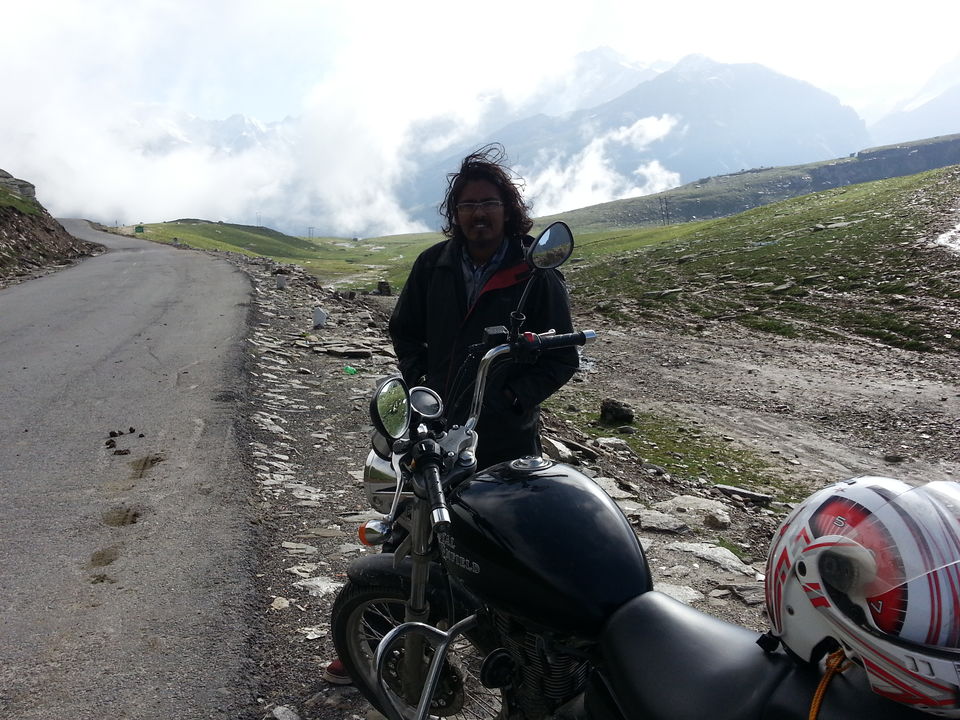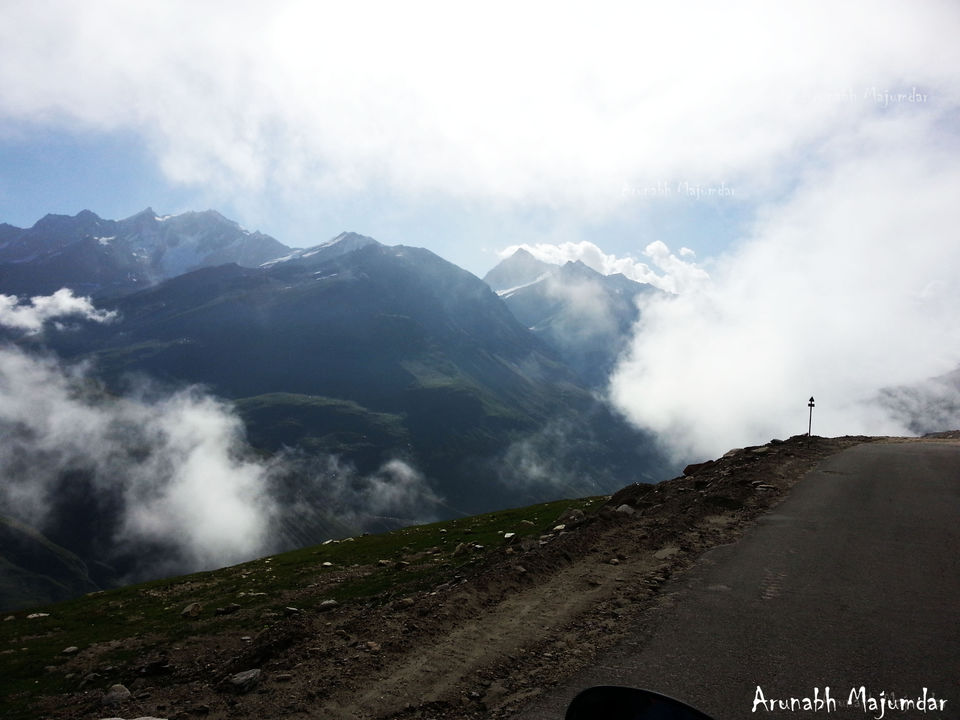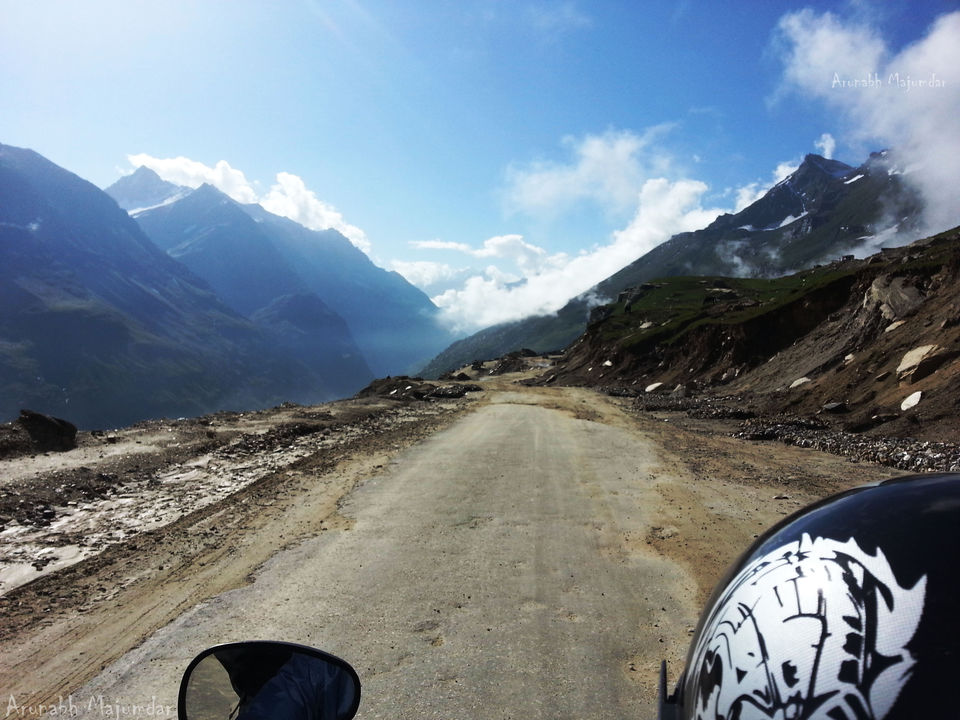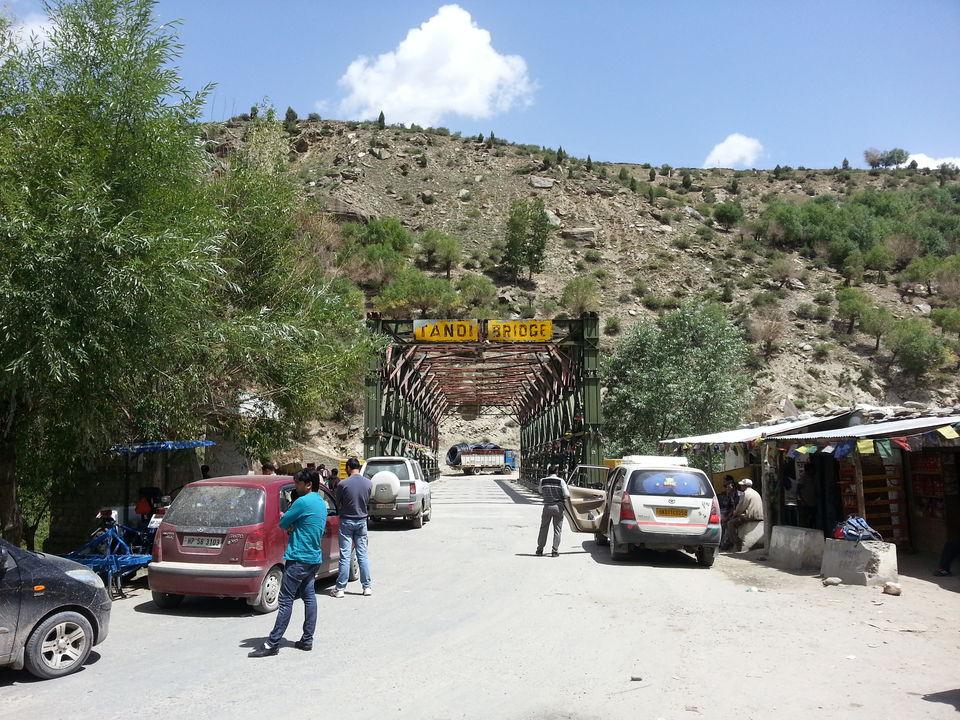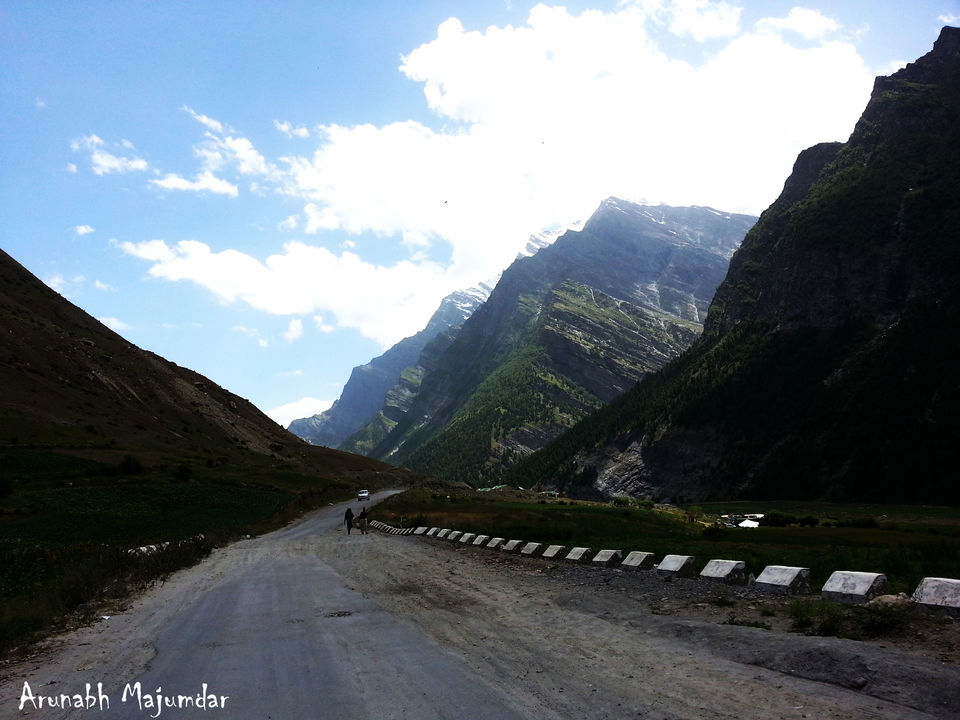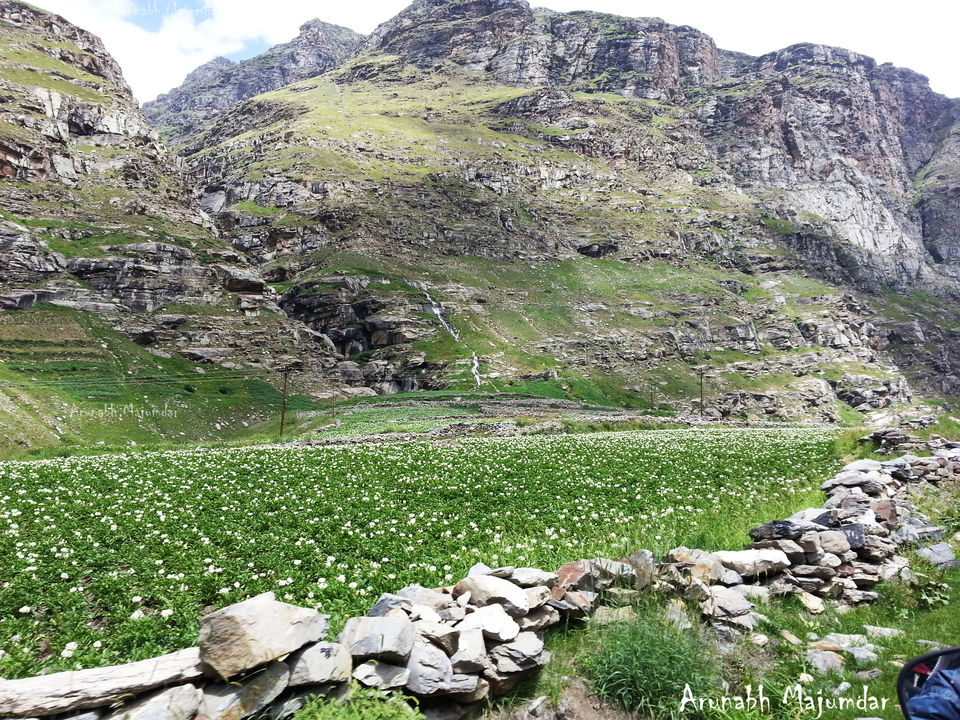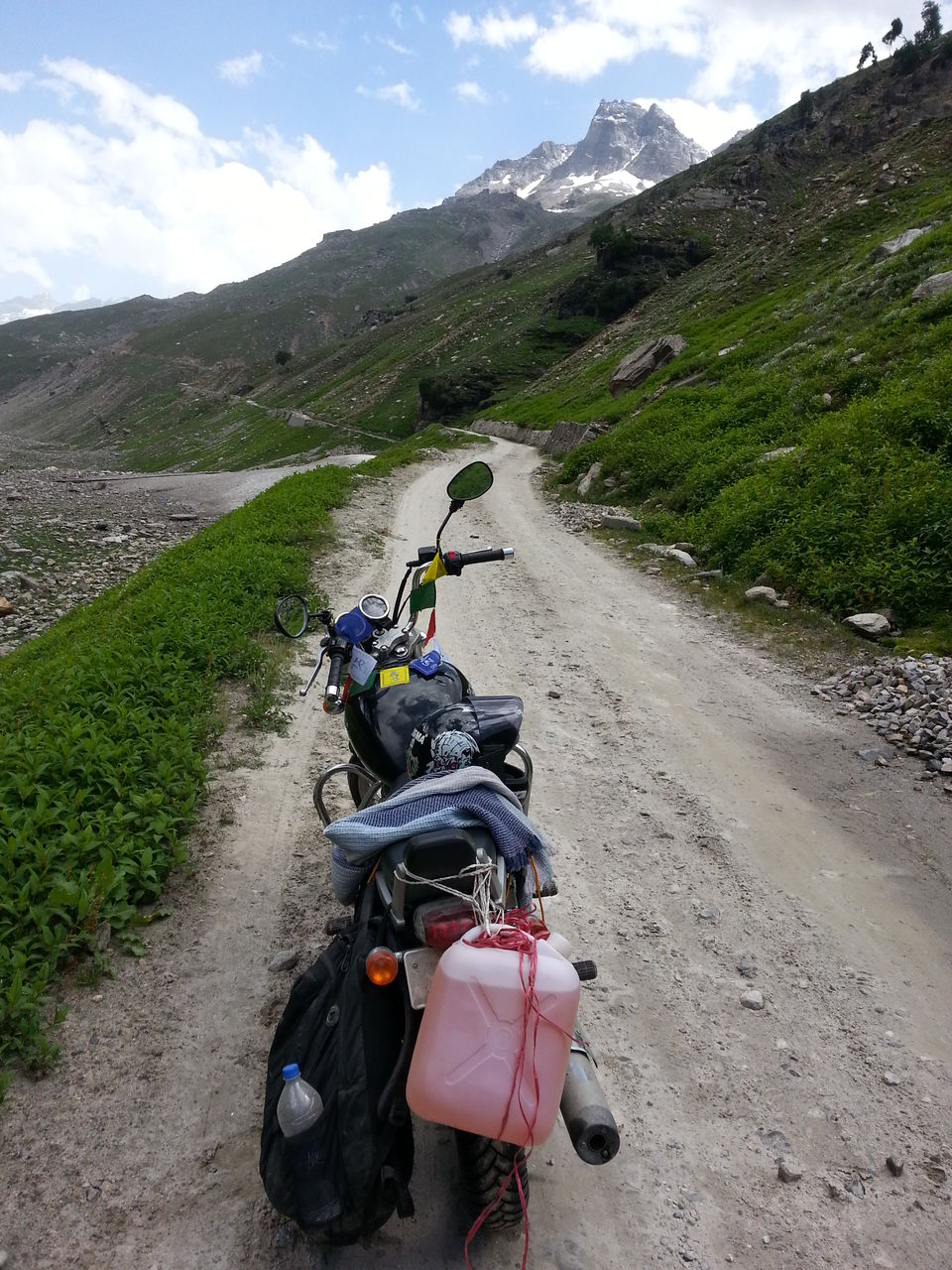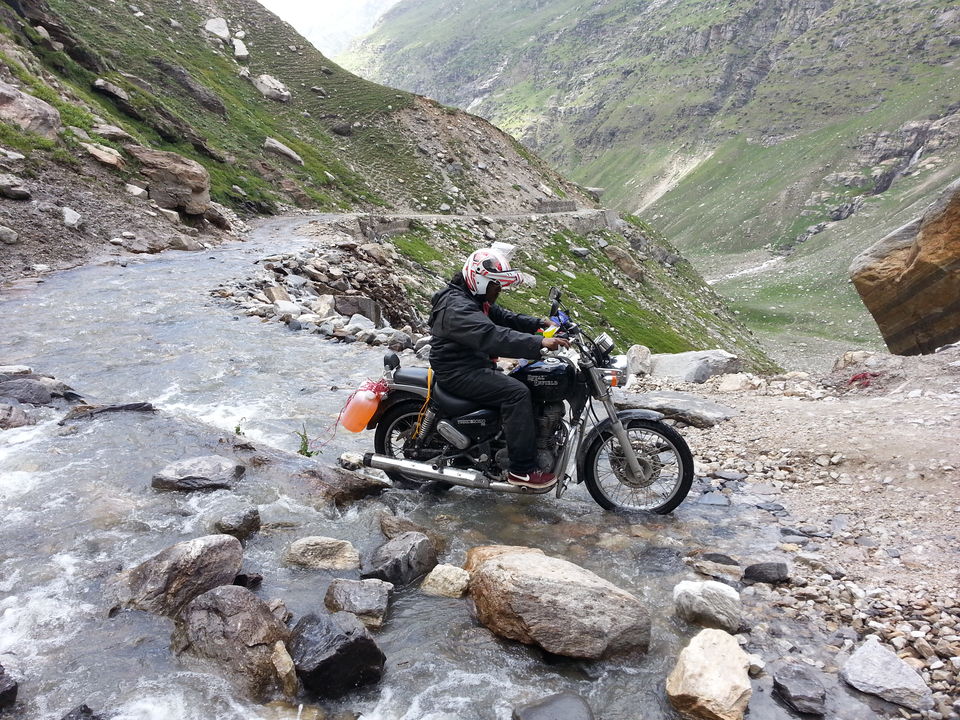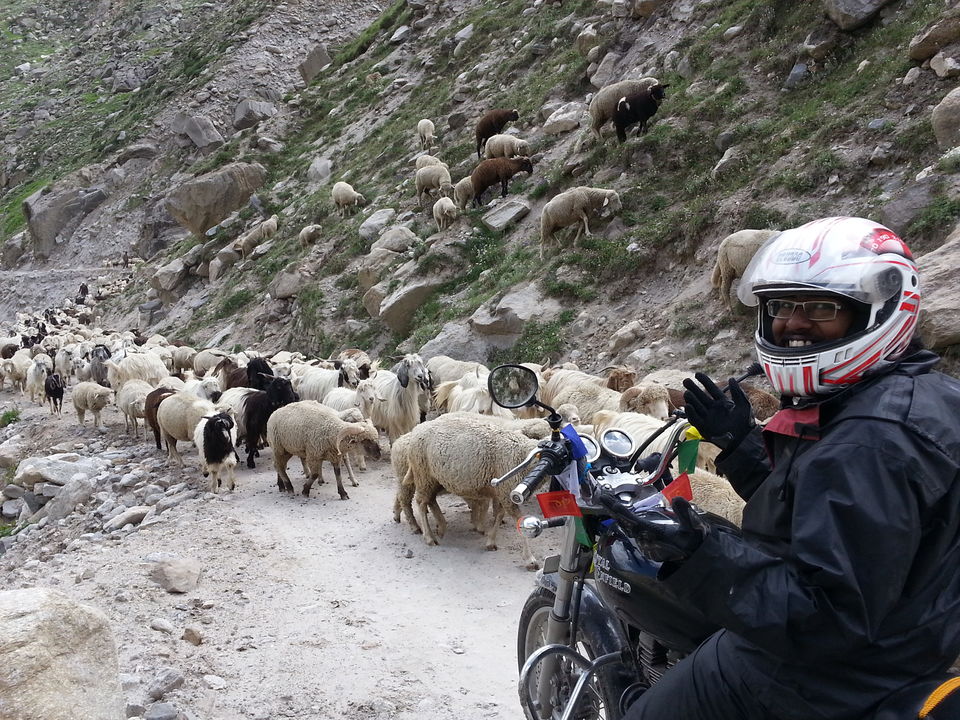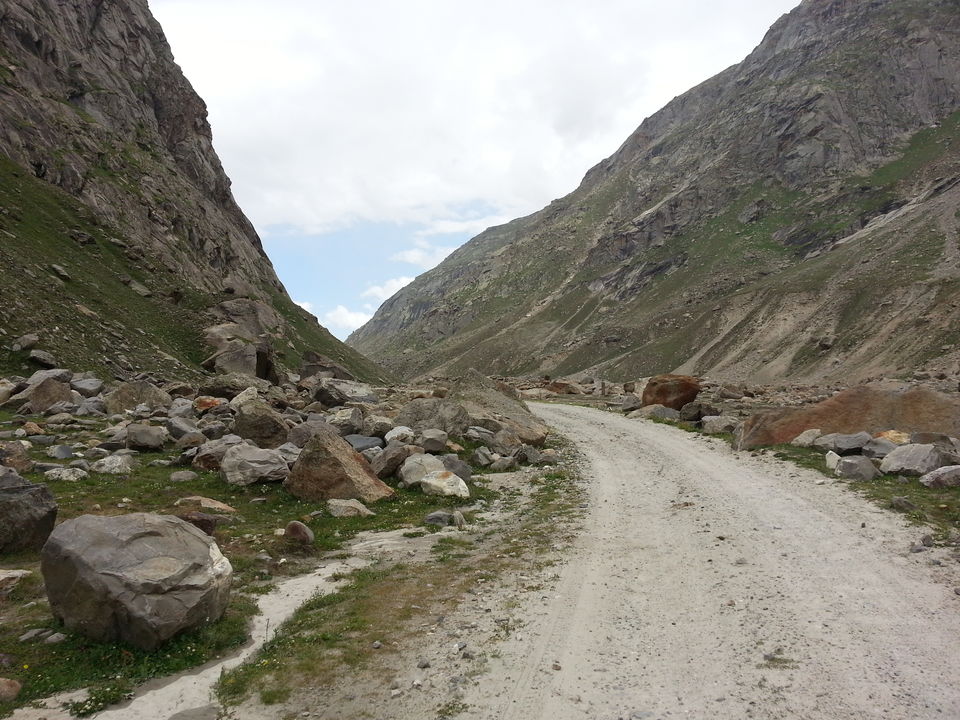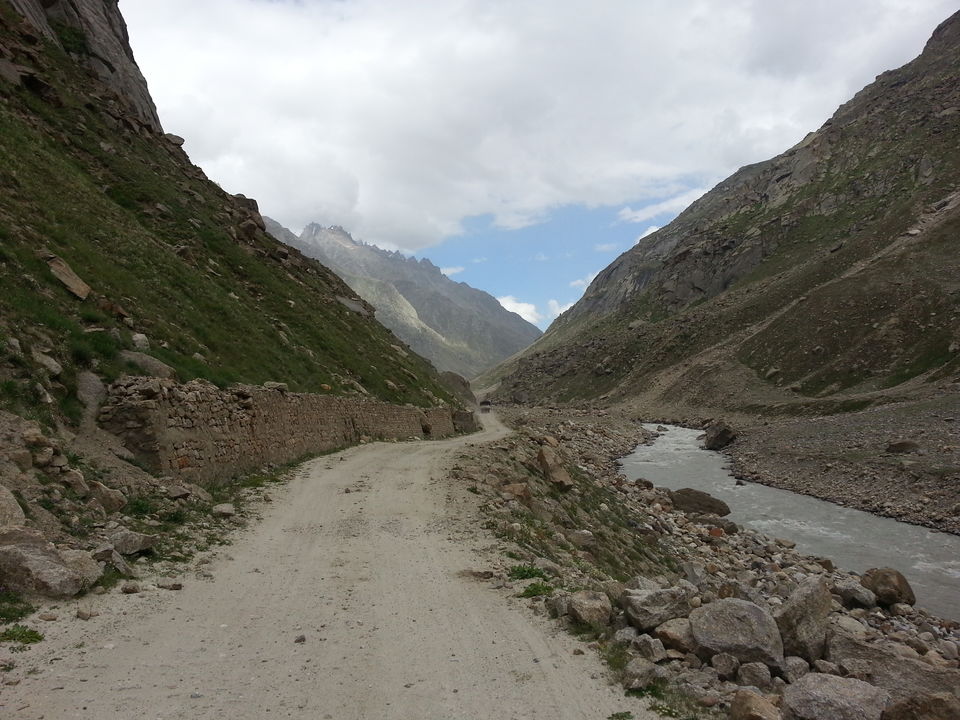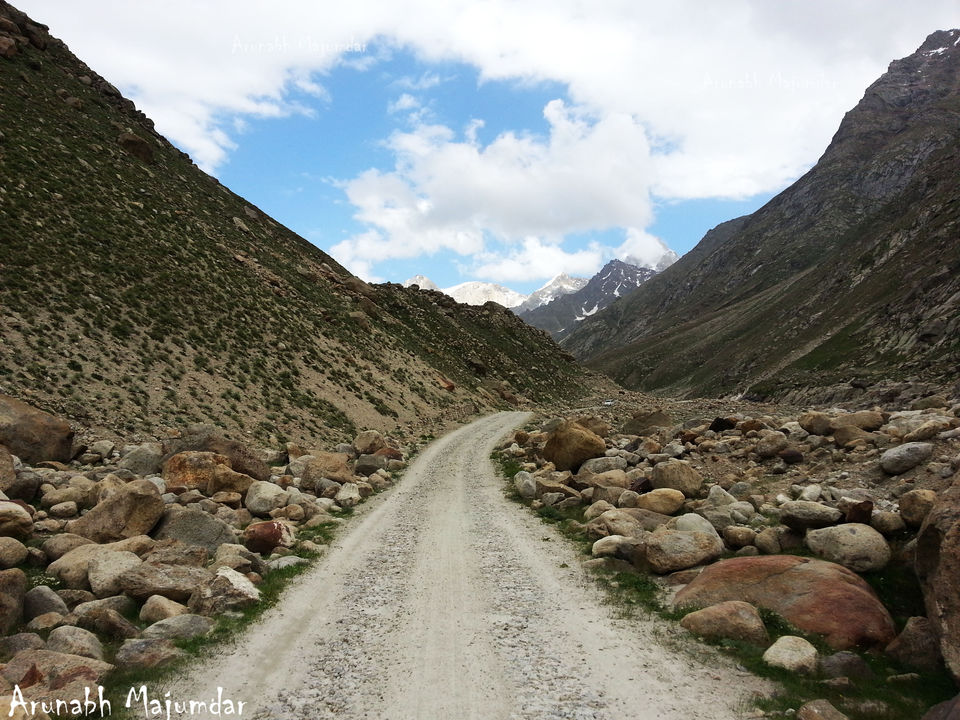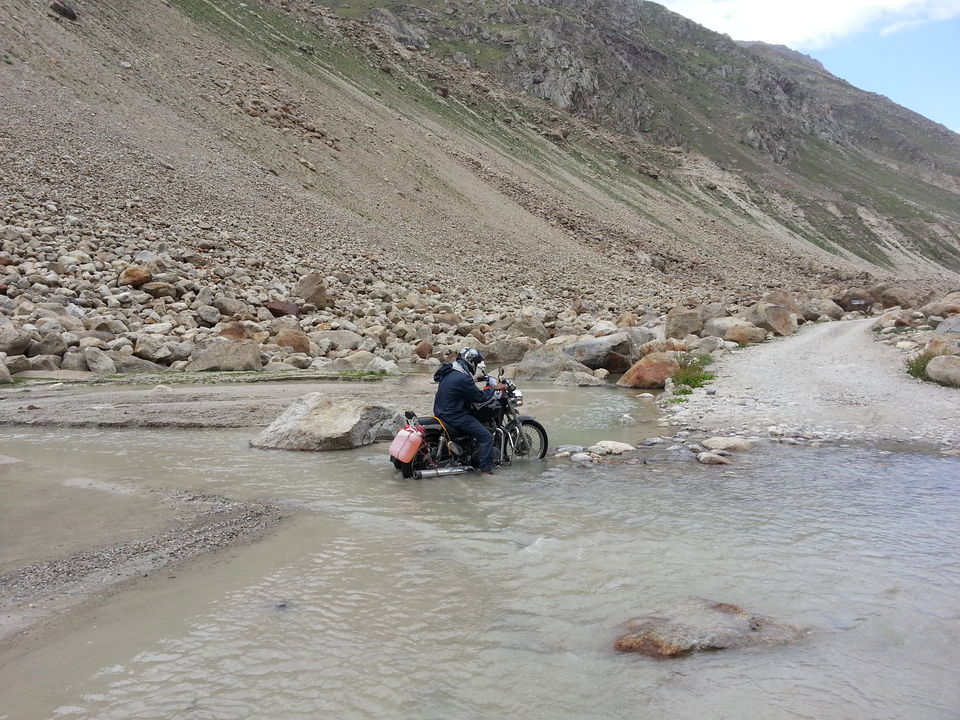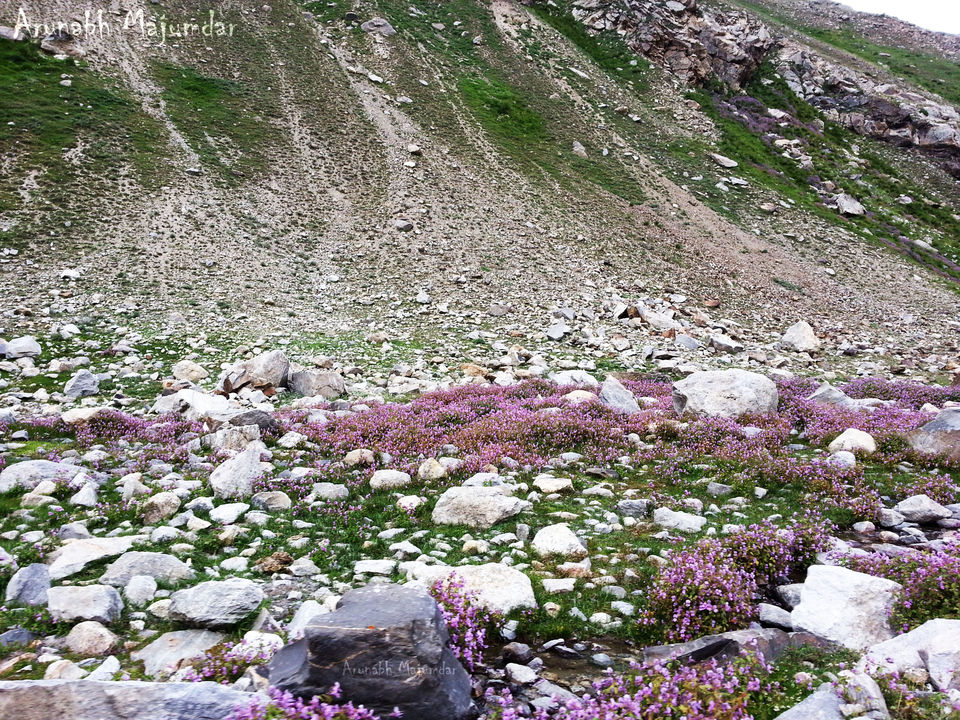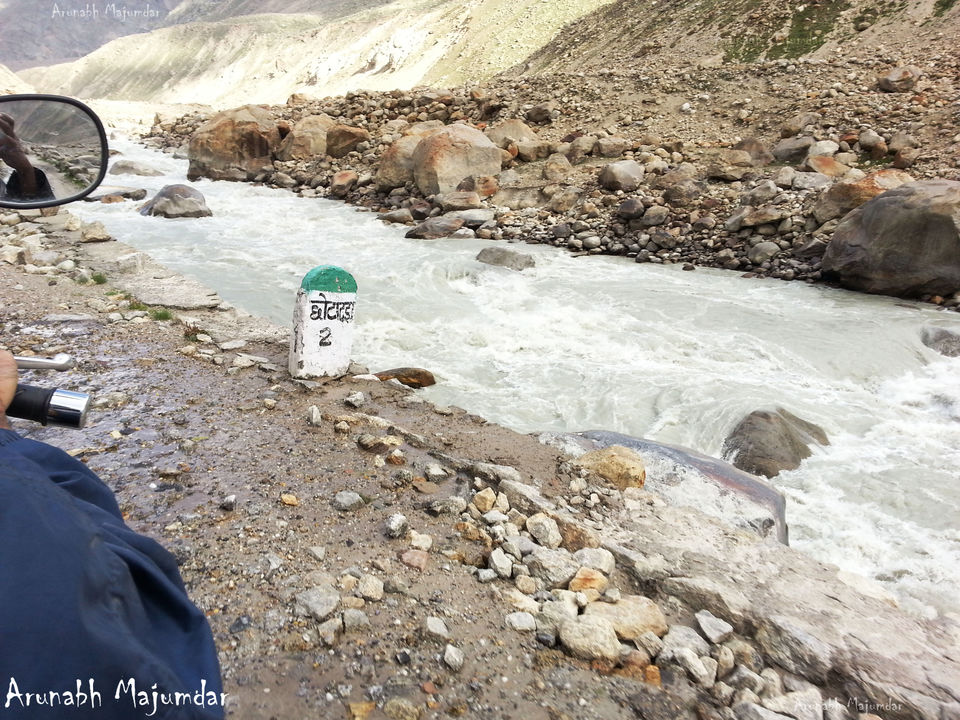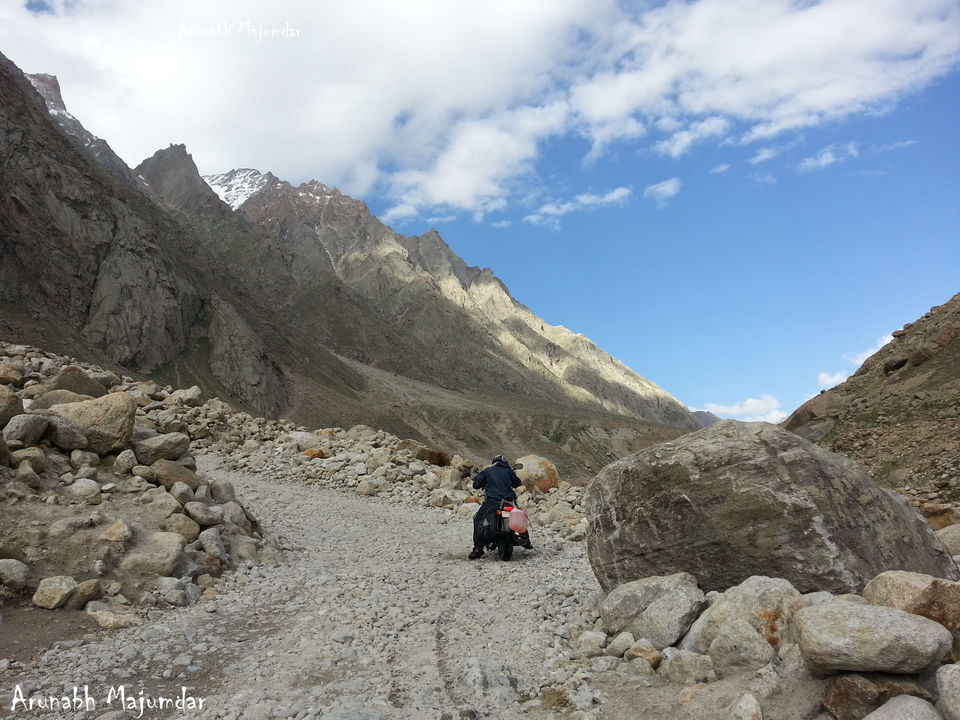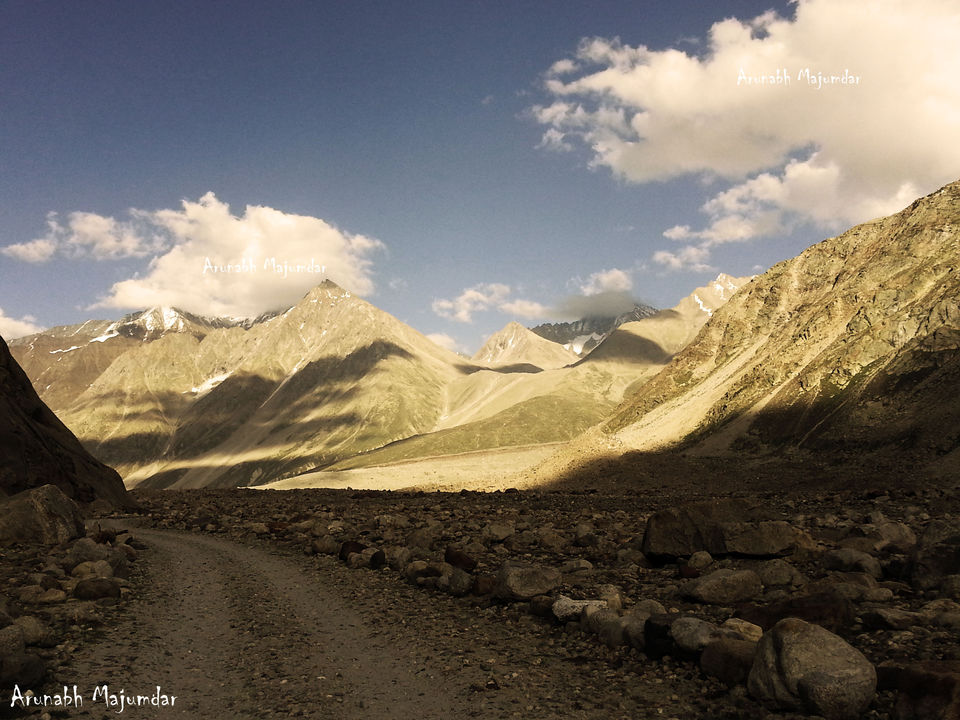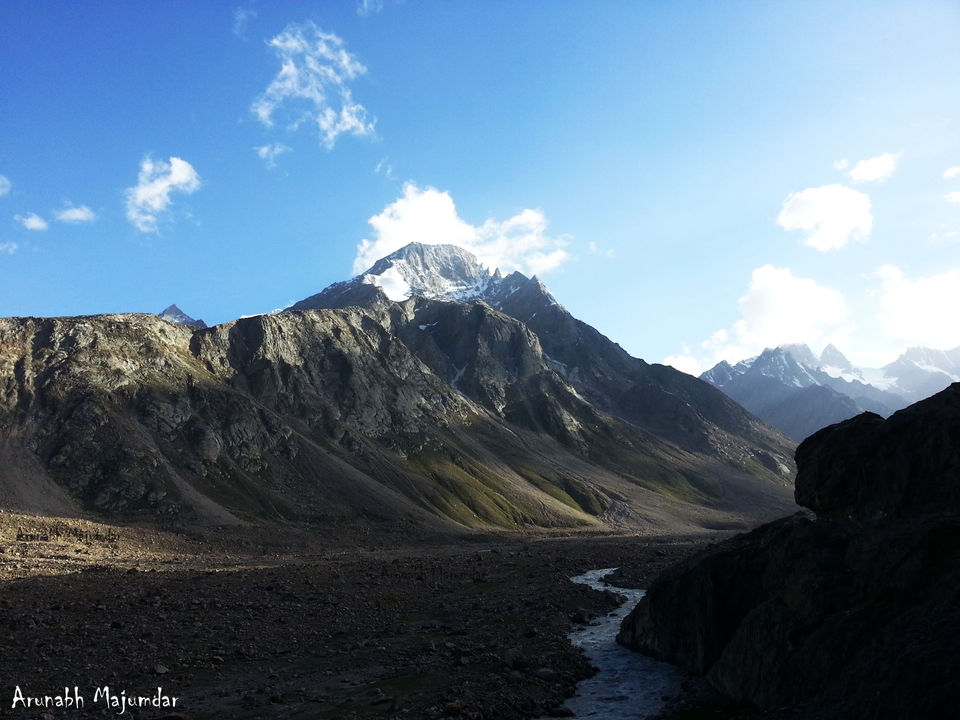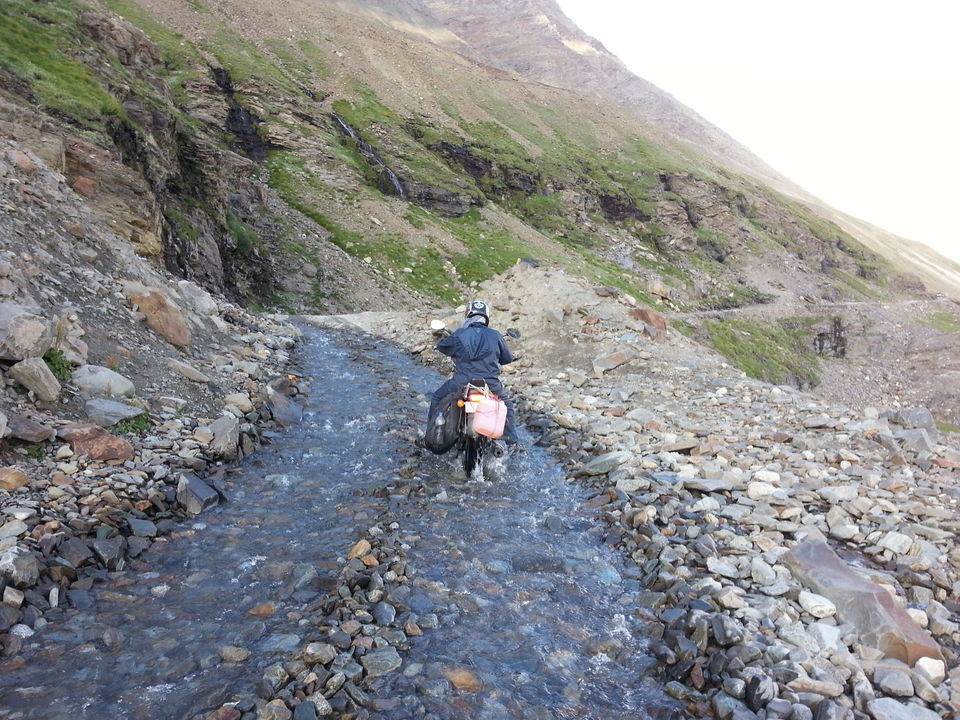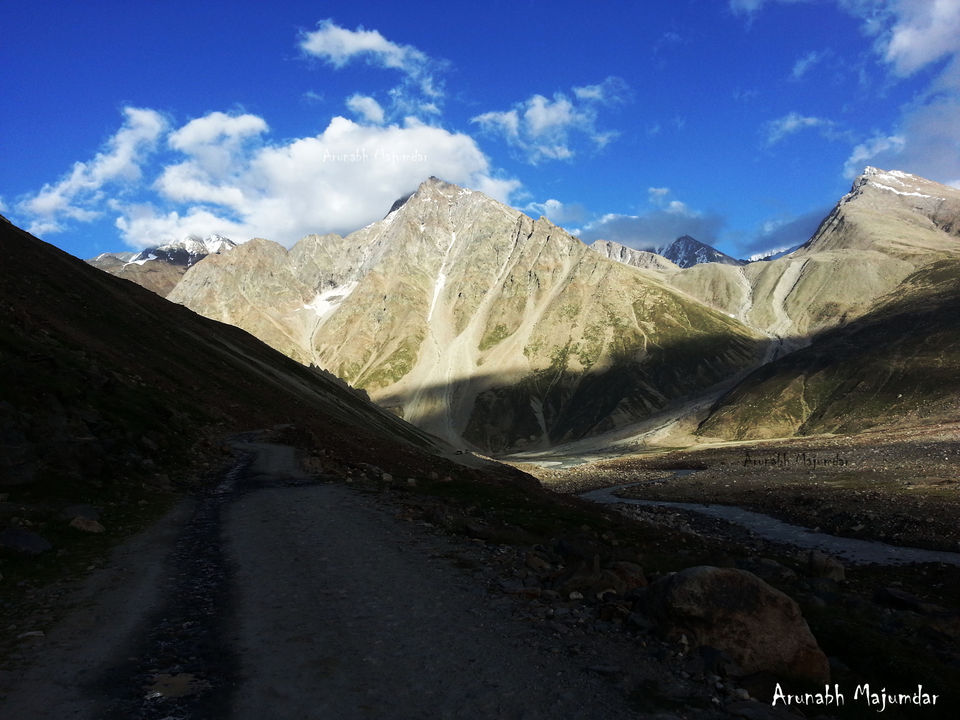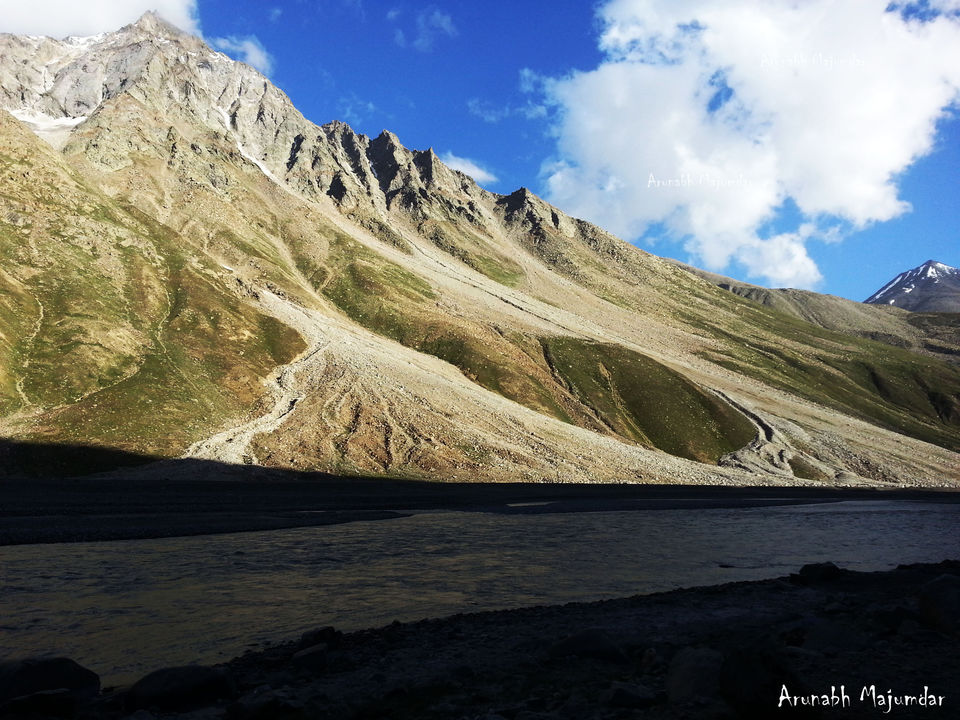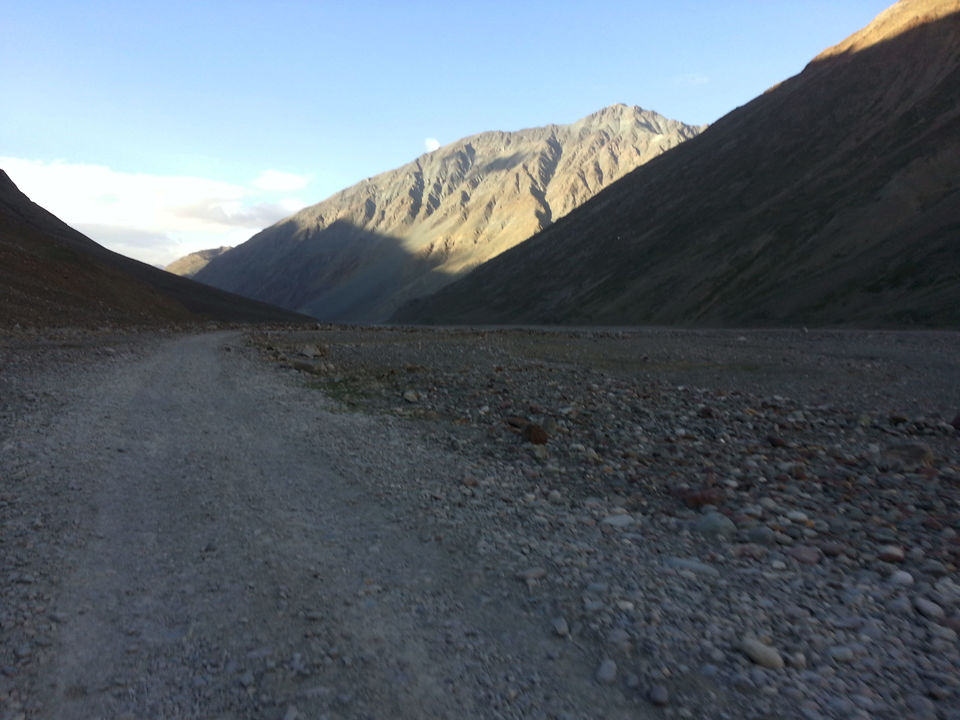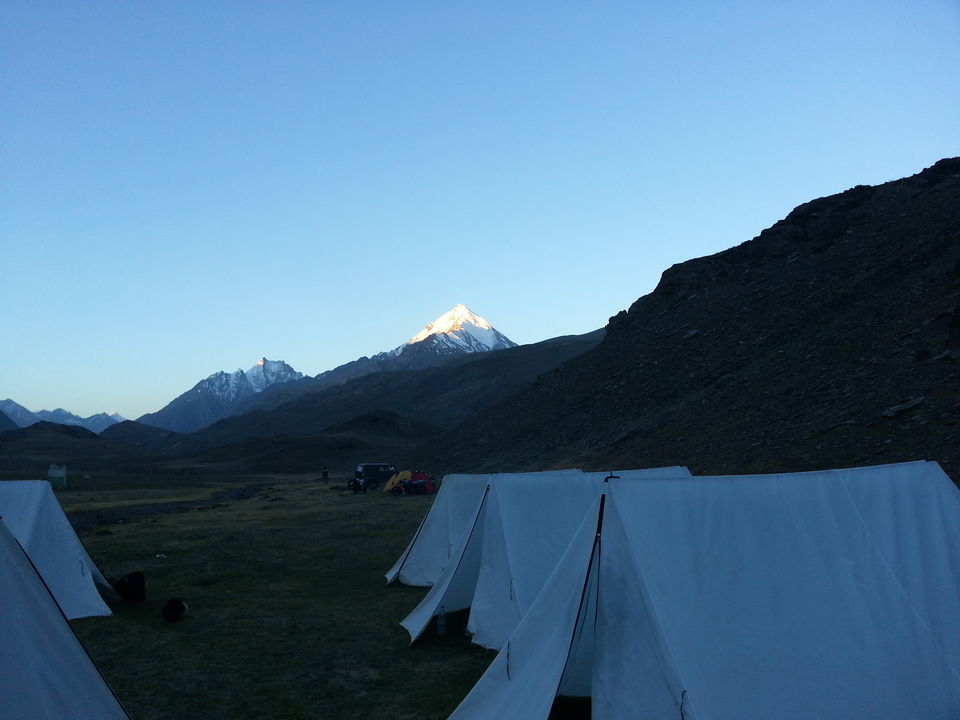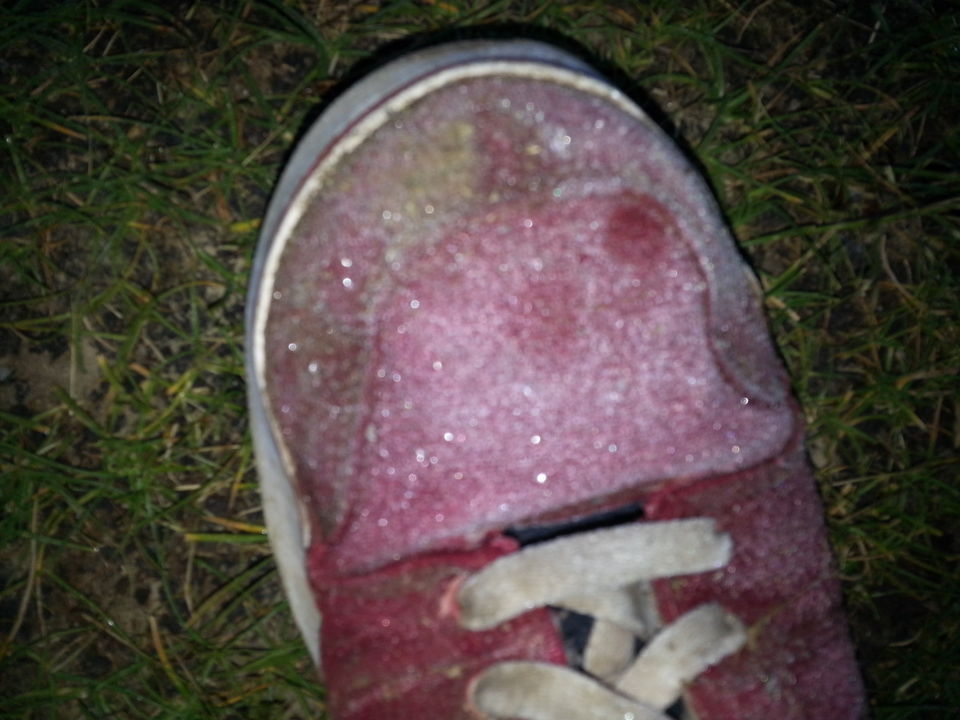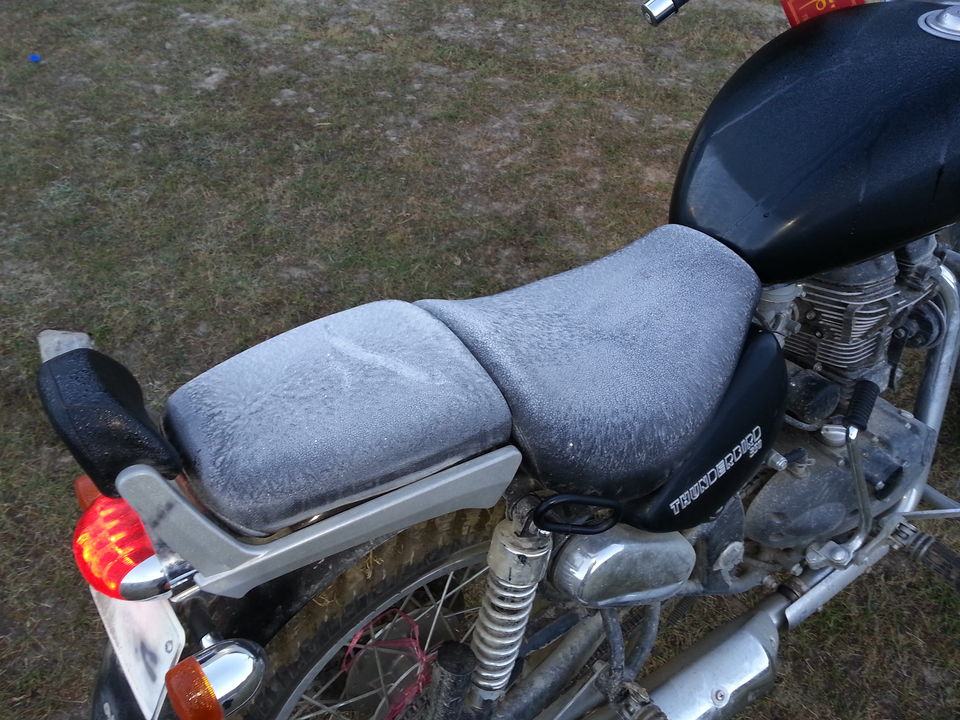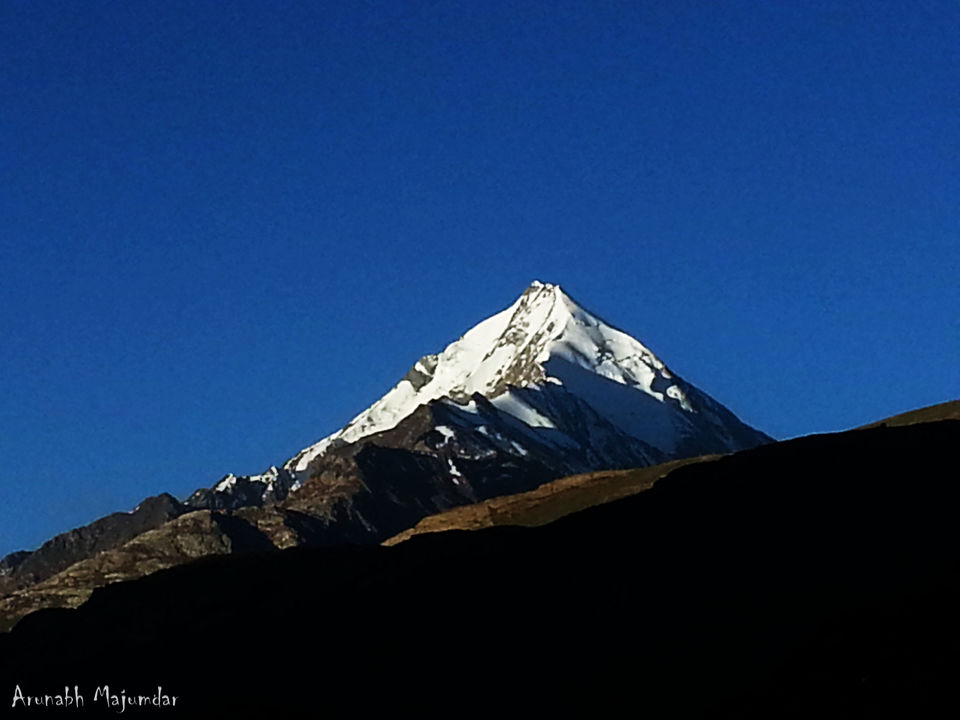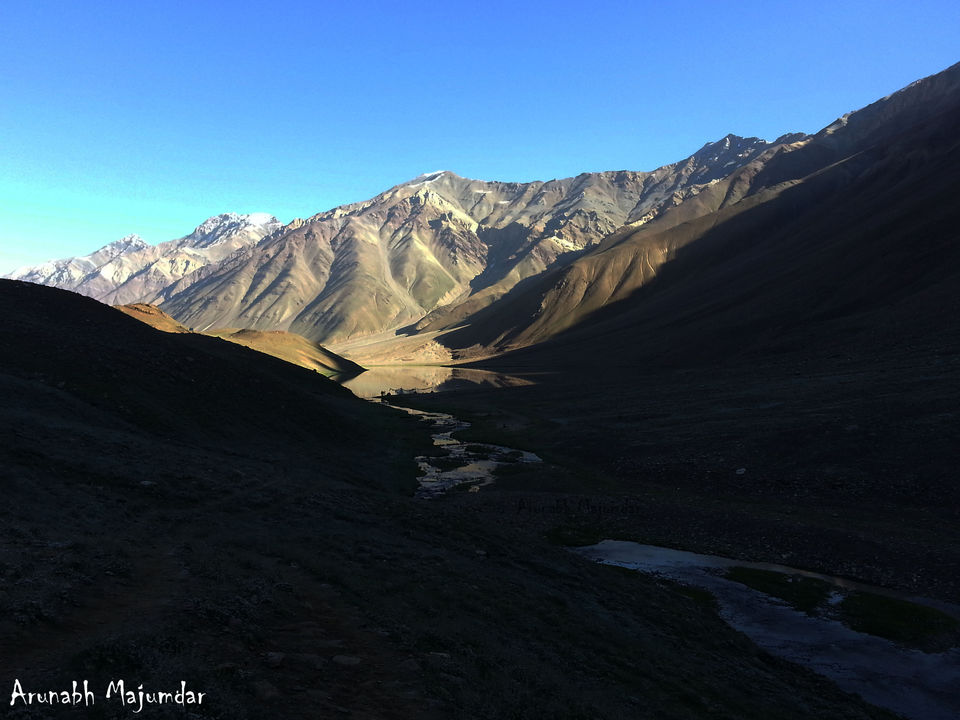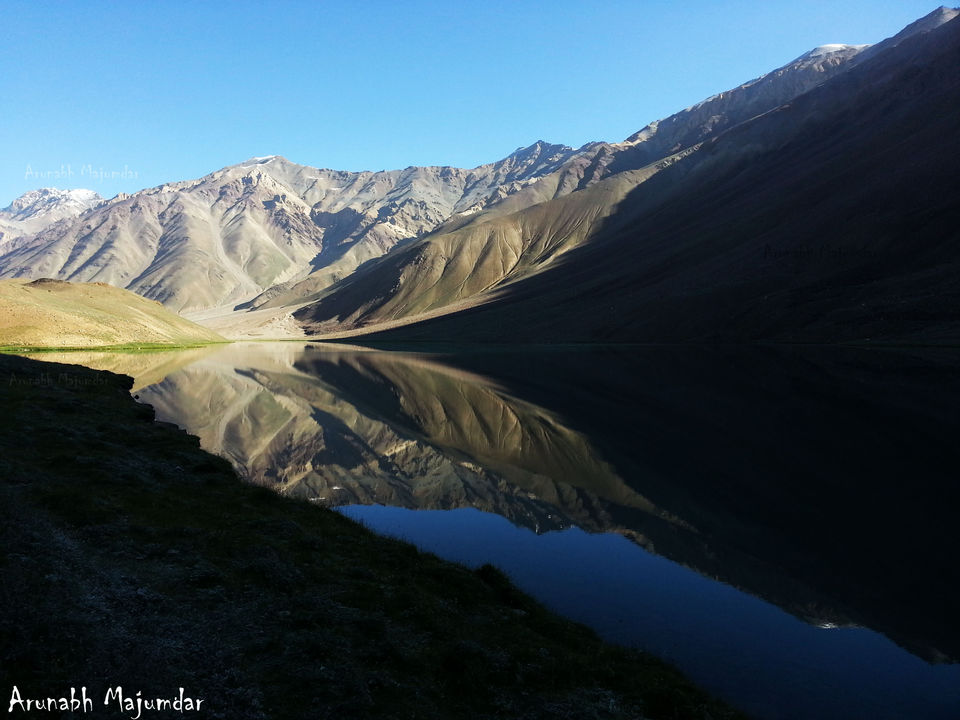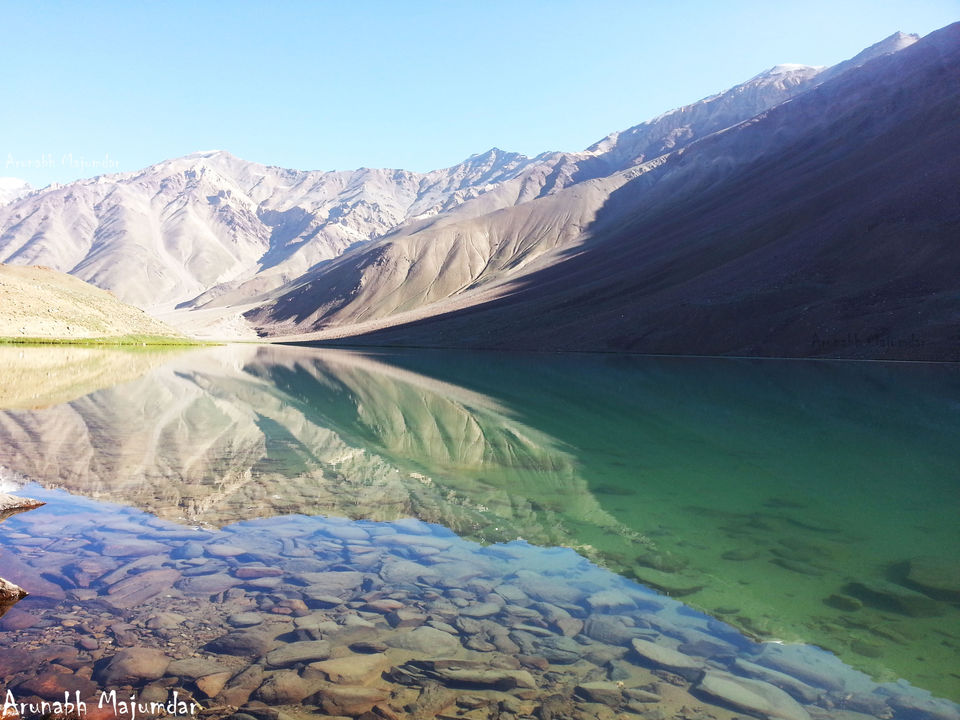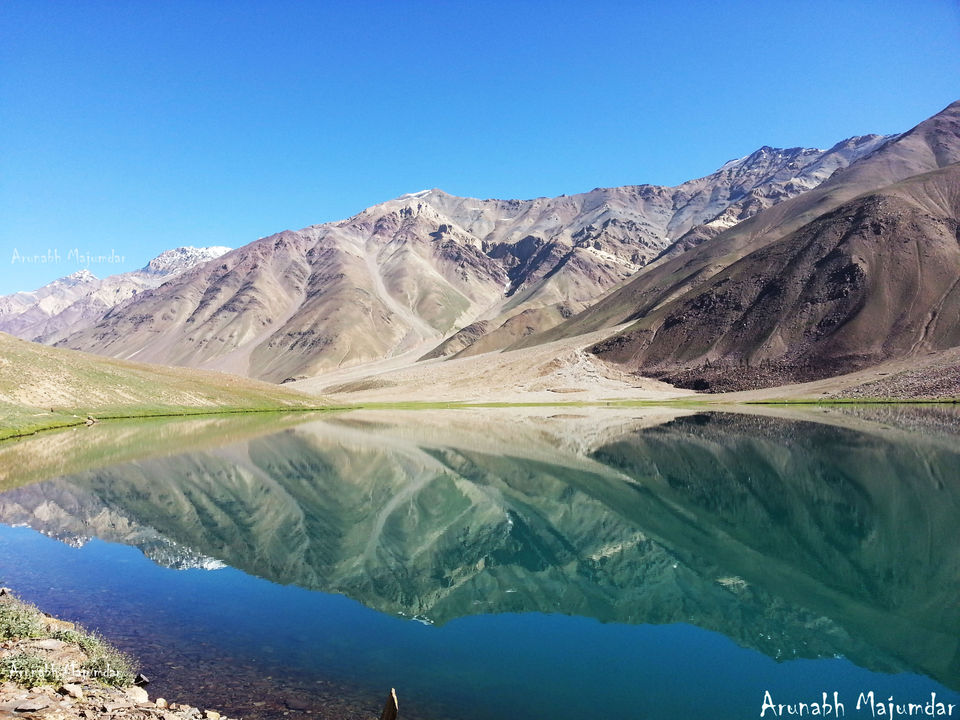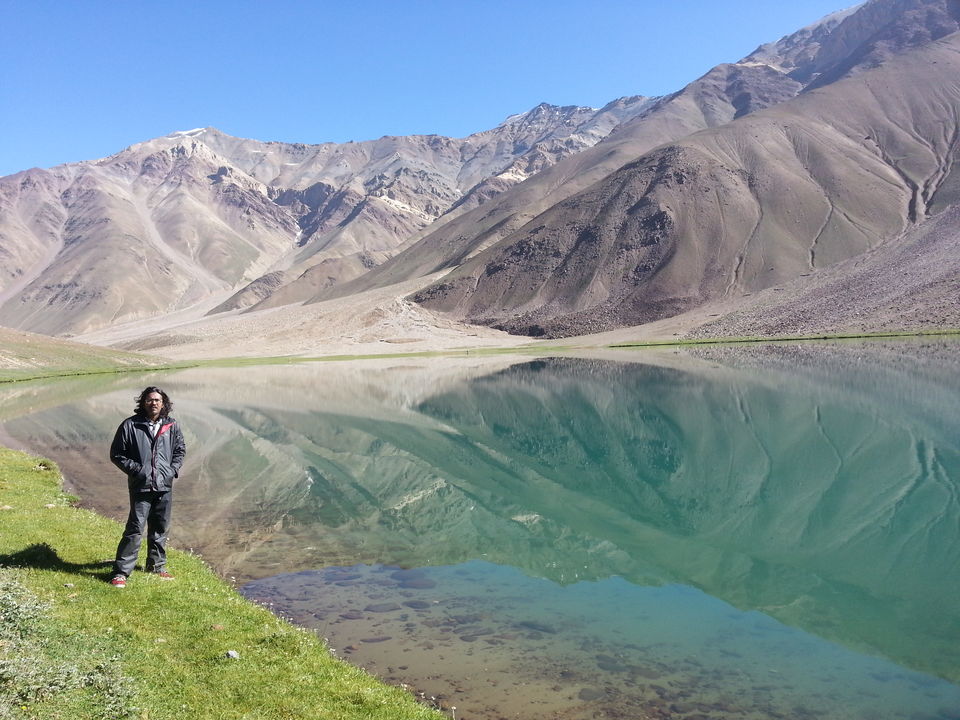 Chandrataal Lake – A ride to 14,100 feet
"What's with everyone bundling off to Ladakh these days?" asked a disgruntled Kartik, my roommate. I looked at the Facebook updates he was seeing and realized he was right. Of late, Ladakh has become extremely popular with tourists. Having motorbiked to Ladakh before, I realized Ladakh was losing the appeal of being one of the pinnacles of off-road/Himalayan biking. The Manali-Rohtang-Leh highway still maintains its legendary charm but it must be admitted that there are just too many SUVs with wailing kids and portly uncles playing their Munnis and Sheilas at the loudest volume humanly audible while waiting at the Rohtang. The recent entry of the low-cost airline segment operating to and fro flights from Delhi to Leh has made things extremely easy and comfortable and I have had the misfortune to encounter people who took a flight to Leh and then booked a bike to travel around in Ladakh and were sacrilegious enough to claim that they "have-done-the-whole-Ladakh-bike-thingy"! No flight to Leh will ever come close to the road trip. The experience of riding in the Himalayas surpasses every other mode of transport taken to the region. Period!
That being said, Kartik hadn't been to the Himalayas before and we have been planning a trip together for ages. Being fanatical about anything worth riding we zeroed in on Chandrataal Lake. Considering we only had a week to spare and were based in Mumbai, we didn't quite have the time to do a full-blown Leh tour from Manali. Spiti hasn't yet been hit by the mad influx of tourists (it is getting there); Chandrataal Lake is definitely a lesser known place than Leh and the 3-diots glorified Pangong Tso and infinitely less crowded. (Tip: Do your homework before going out for a Himalayan Ride; we were ridiculously ill-informed and were foolish enough to have the "We-will-figure-out-when-we-get-there" attitude) Turns out you got to be careful what you wish for! There is a significant difference between fewer crowds and no crowd. When sheep and random furry dogs are the only creatures you get to ask for directions you know you made the right choice! And we didn't regret it!
We left on the Bandra-Dehra train (Dehradun Express) for Dehradun in the second week of August. (Tip: Mid July to Mid-October would be the best time to do Spiti and Chandrataal). The train ride was excruciatingly slow but vividly entertaining. It isn't every day that you sleep on your assigned berth(it was reserved!) and wake up to find 3 tiny kids stationed at your feet not to forget the umpteen lunchboxes and suitcases which are scattered all around your frame. Then we have the all too familiar uncles – the paan chewing, ear scratching, expletive gods who got into the train at Mathura and promptly broke into a card game at unearthly hours of the morning with a zeal which would be hard to find elsewhere.
Getting down at Haridwar we made our way to our friend's place who had very graciously (might I add), offered us his new sparkling bullet thunderbird 350(It was new yes, but wasn't too sparkling by the time we were done with it!).
Losing no time we headed out to Chandigarh. The roads were great (and equally dark) and we stopped at Ambala for our first proper meal in 3 days. Chandigarh wasn't too far and courtesy a close pal at the Punjab Engineering College we got a hostel room to park our tired selves for the night.
Chandigarh is a ridiculously well planned city to the point where all sectors looked annoyingly same after a point. It was quite some time before we hit the highway to Manali from Chandigarh. The roads are awesome and we thundered at over 100 kmph with effortless abandon. It was after we took the right turn to Manali and started inching our way up towards Himachal the real ride started. We pushed into Manali at 9.30 pm and our hearts sank. Tourist season was at its prime and the sight of newly wed couples and their extended family trees behind them, the countless scampering kids and shops all over the place brought back vivid memories of Shimla a year back. There was no way we were getting a hotel in Manali tonight.
Entered Mukund, a happy little fellow smoking near the bus stop – the only one who looked oblivious to the surrounding chaos. Mukund took a look at our grimy faces, the exoskeleton of dust and the bike, came over, chatted us up and suggested a hotel downtown. One look at the hotel and I couldn't thank him enough. Hotel Arohi ( Tel:+91-1902-252139)(email: mcthakur@yahoo.com) (Cell: +91-98160-42139)was a little distance away from the main market at Manali and offered spectacular views of the Beas and the snow clad peaks of the Rohtang (we realized this in the morning). The rooms were reasonably well furnished and the staff was great. All this for a paltry tariff of Rs 500 per night! (PS: Thank god for hot water!)
Early next morning, we left at the crack of dawn. (Tip: Leave as early as possible from Manali to avoid traffic woes atop the pass during the noon). As we got closer to Rohtang the cars increased and By 10 am, the rohtang pass though unparalled in its scenic views also seemed unparalled in high altitude traffic congestion. The innate ability of people to stop their cars just about anywhere to take a family pic befuddles me. The road after Rohtang is spectacular. Turns out most of the crowd came up till Rohtang and didn't venture further.
The roads after Rohtang were amazing. And unforgettable. No amount of photographs can really depict this place and as bikers to ladakh will probably relate to: this was just the beginning of a visual idyll. You never really feel close to the snow clad giants until you are in Rohtang. And when you get here, you realize what you have been missing out on.
As we descended Rohtang we saw the small road curving to the right towards Spiti and Chandrataal about 150 kms away. And then our tea shop owner comes up and tells us there is no fuel stop in Spiti. Being master procrastinators we hadn't really read up on Spiti before leaving and we should have seen this coming. Being the ignorant idiots that we were we had conveniently forgotten to fill up and take extra jerry cans to the trip. Enroute to Leh, Tandi is the last fuel stop before Leh. In our rush to avoid the traffic we fled Manali and sped past Rohtang without worrying about the Fuel (Tip: If on a bike, Ensure you have a luggage carrier installed at the back. Take 2 jerry cans of about 5 liters each). The luggage carrier is a must if you are riding to leh, Spiti, Kaza or anywhere in the Himalayas. It comes in indispensable to carry fuel and other necessary items. We had to travel off route to Spiti to Tandi to procure fuel losing valuable time. Add to that the woes of tying our jerry can behind the bike. And it was not a pretty ride! Stopping every few miles to adjust the can and resuming the ride again isn't fun people.
It wasn't until 1.30pm that we were back on the road to Spiti again. Streams and waterfalls ran everywhere and Kartik and I took turns several times in shoving the bike out of the icy-cold water. The roads got so bad that we found ourselves wondering aloud on multiple occasions if this road actually led anywhere. There wasn't any way to check except a mutilated copy of the outlook traveller tearing apart thanks to bad packing. (One more instance of no planning). But undoubtedly this was probably the most desolate and best part of the entire road trip. We didn't spot a fellow human for miles, the landscape was breathtaking, we had no clue where we were (and that was remarkable), the Himalayas were insanely close. We chanced upon a few mountain goats who seemed determined to take over whatever was left of the road. I guess both the goats and we had the same question in mind – "Where the hell did these guys come from?" The road gets progressively narrower after a tiny dhaba and then we came upon a small tea shop on our right! In the middle of nowhere! Non-smokers will seldom relate to the joys a lone cigarette shop can bring you after an excruciating long ride in 2nd gear! I and Kartik almost bought out the entire shop.
We met 2 guys from Delhi, chartered accountants both of them on their way to Chandrataal as well. Considering neither of us hadn't heard of the "circuit" before, these guys exchanged some amused looks before proceeding to explain what the circuit was. The circuit essentially entails a circuitous route starting from Manali – Rohtang – Chandrataal – Kunzum la – Kaza – Tabo – Nako – Thanedar and concluding at Shimla. These guys were doing it all the way. Considering we had already spent 4 of the 7 days we had in getting here, I guess Kaza would have to wait.
We reached Chandrataal at 6.45 pm. The last leg of the journey from the smoke shop till Chandrataal Lake was by far the most treacherous of the entire leg. Narrow roads and steep valleys became the norm. The brilliant sunset didn't help. Taking your eyes off the road to look at the sheer beauty around you would probably make that sunset your last!.
It was dark by the time we got to the lake. The camps at Chandrataal were all nice and warm , but with the last rays of the sun still in the sky Kartik and I felt the imperative need to visit the lake at dusk, company or no company.
No amount of words can do justice to this place. I will leave the photographs do the rest of the talking.
The camps at Chandrataal are great, though scarily cold. Crashing in a sleeping bag can be acutely claustrophobic and I decided to do without one and profoundly regretted my decision within an hour. The cold is ghastly (Tip: Carry enough Woolens, you are spending the night in a tent at 4200 meters above sea level. It gets chilly and real fast after Sundown.)
(P.S – the tents are Rs 600 per person and include an overnight stay at Chandrataal with Dinner and breakfast the following morning: and a drink if the cold gets too bad for you [the mercury dipped below 0 during the night]). (Tip: Altitude sickness is a real possibility here so take adequate medication. Tip2: Cold starting can be a problem, so be prepared for a few delays). This was one hell of a ride and some unforgettable memories. It isn't every day you wake up to see ice covering your bike seat and your shoes frozen to the extent that you have to hold them near the exhaust of the bike to melt them. Till next time….
- Arunabha Majumdar