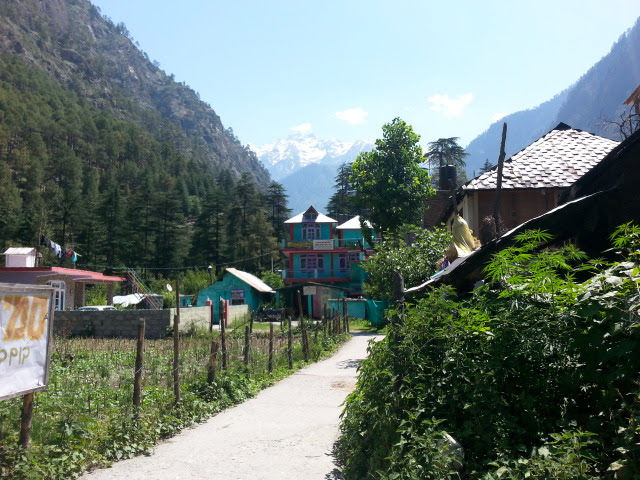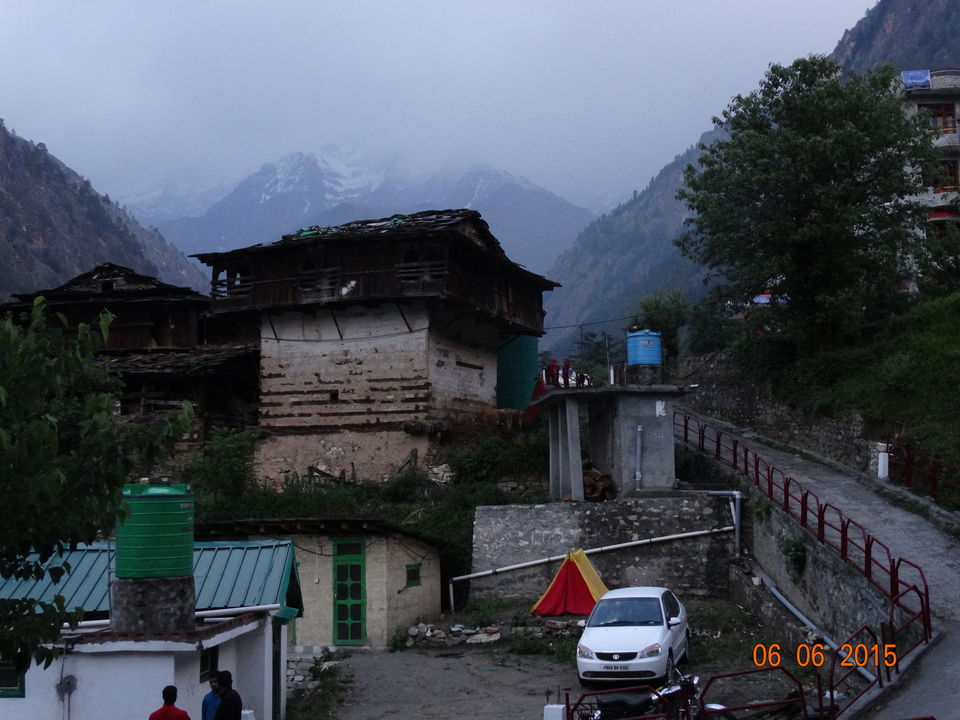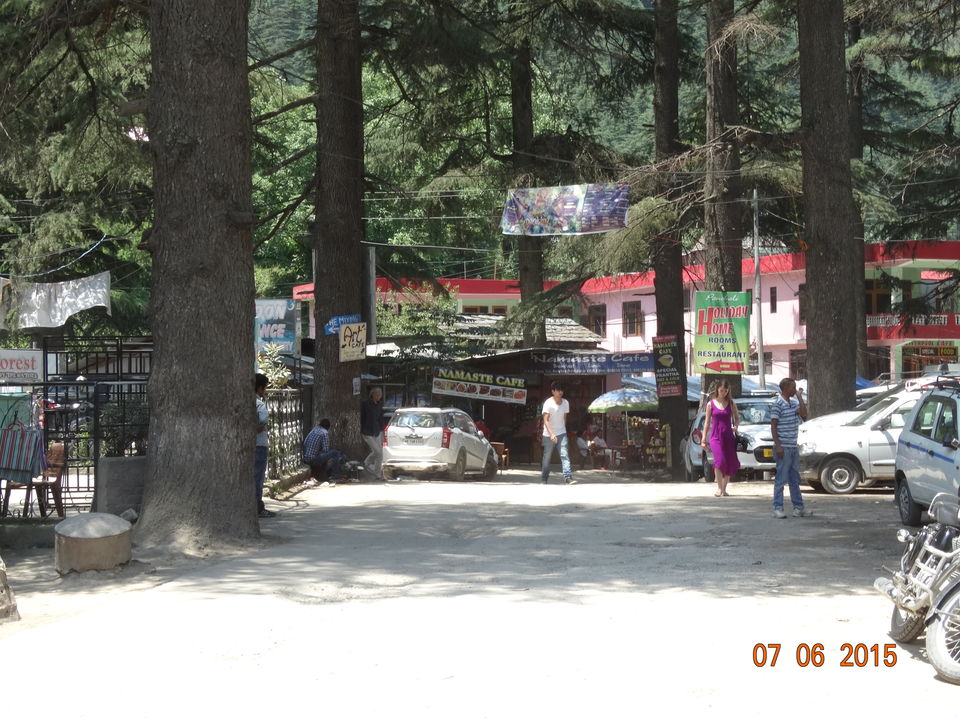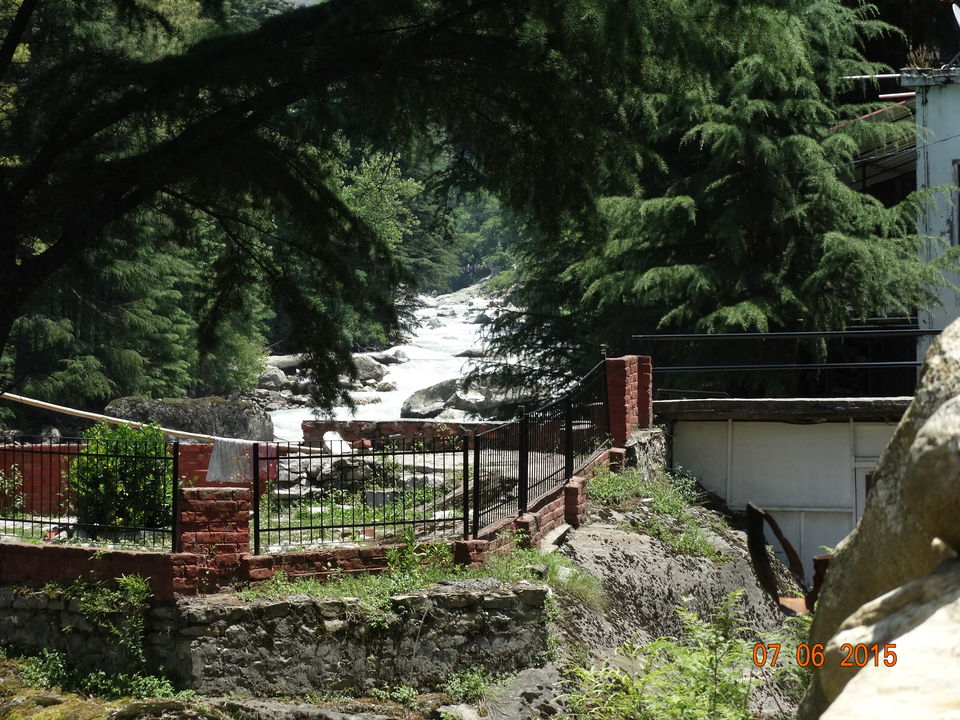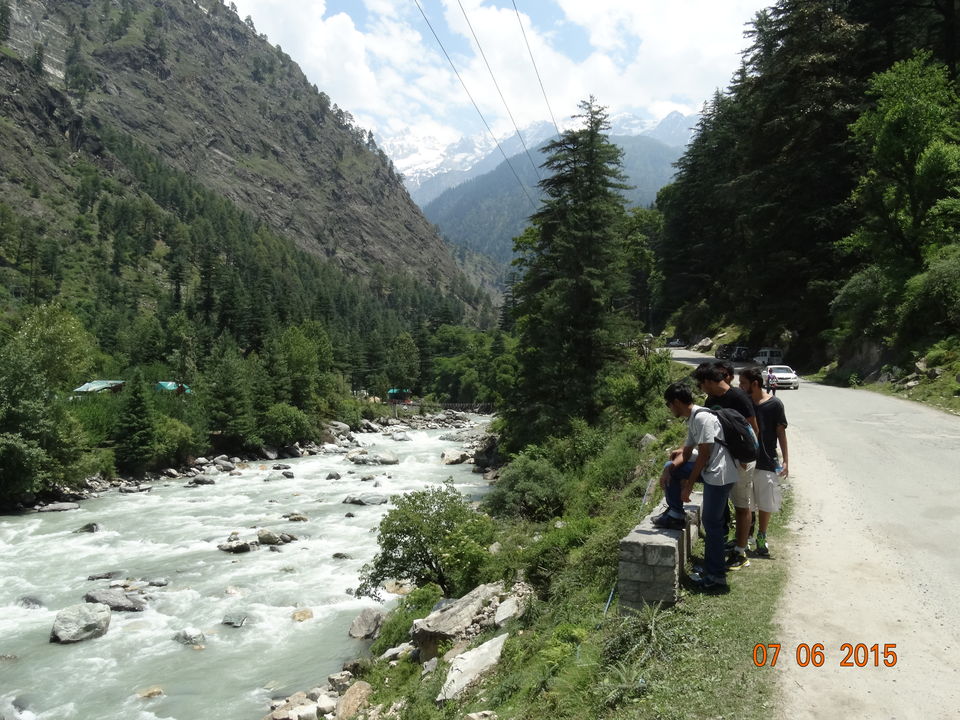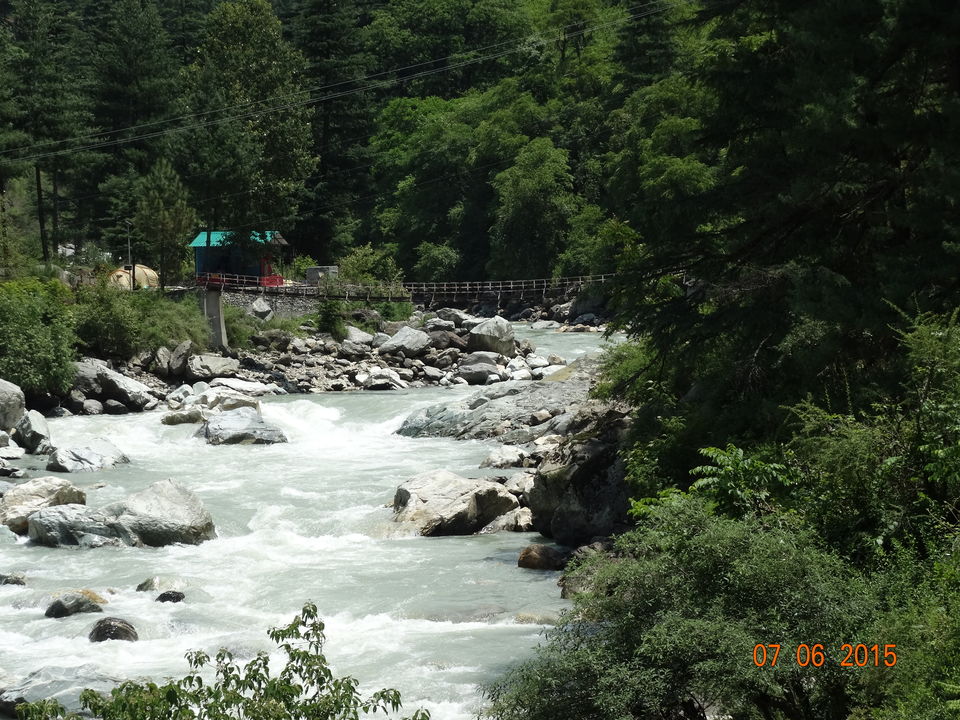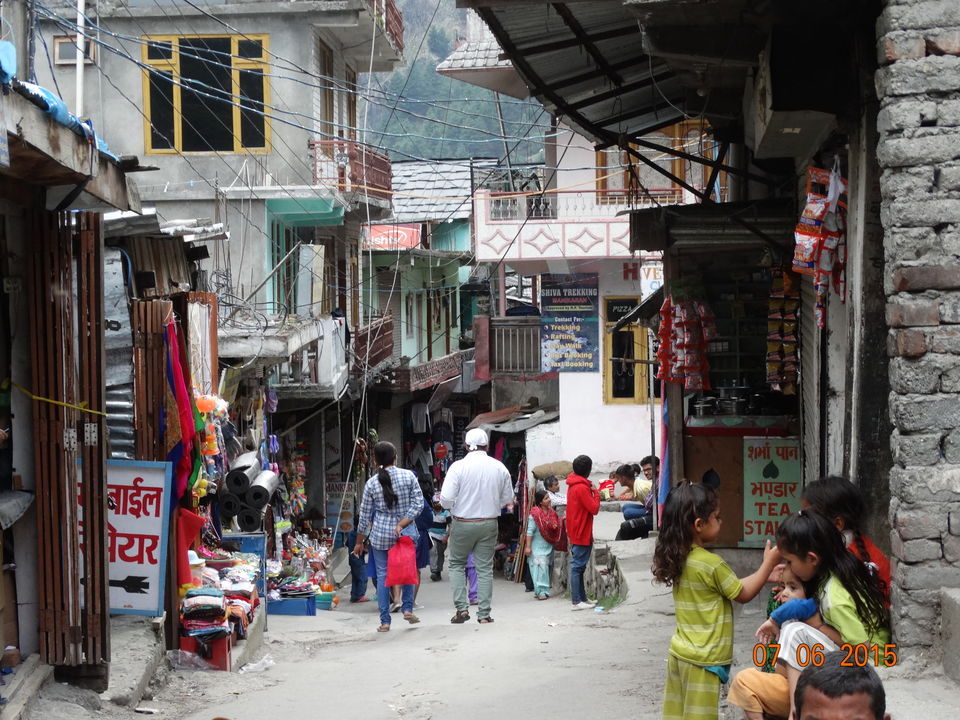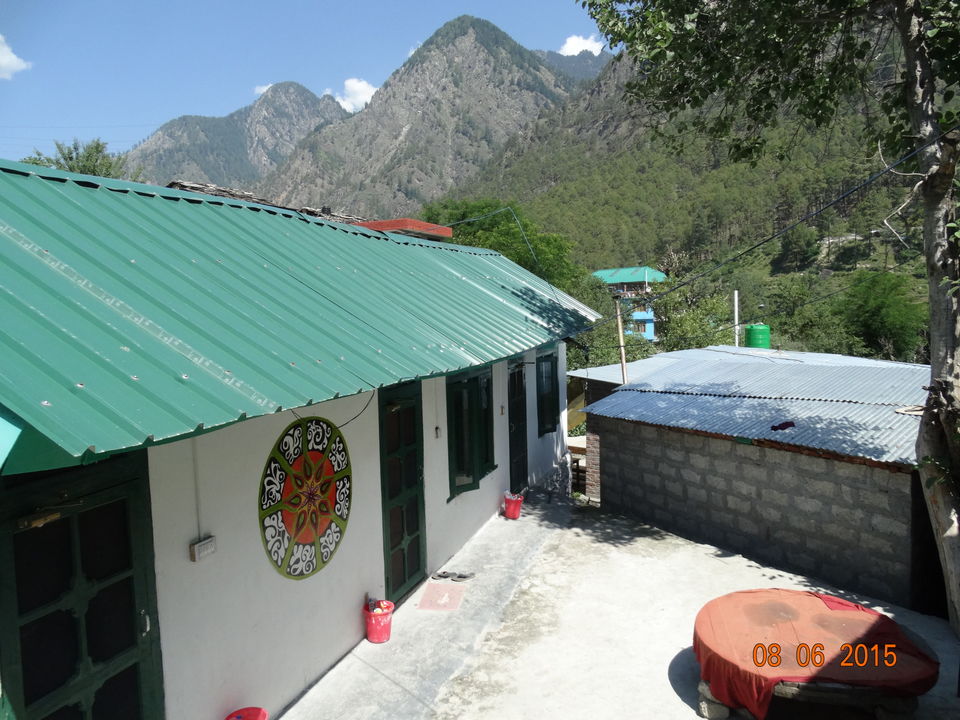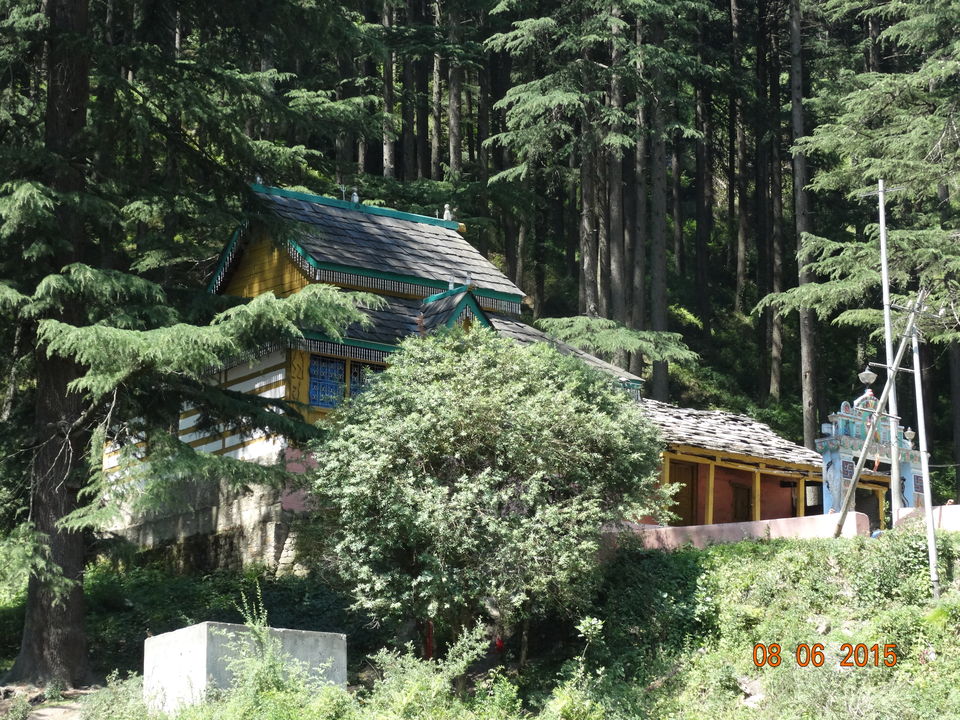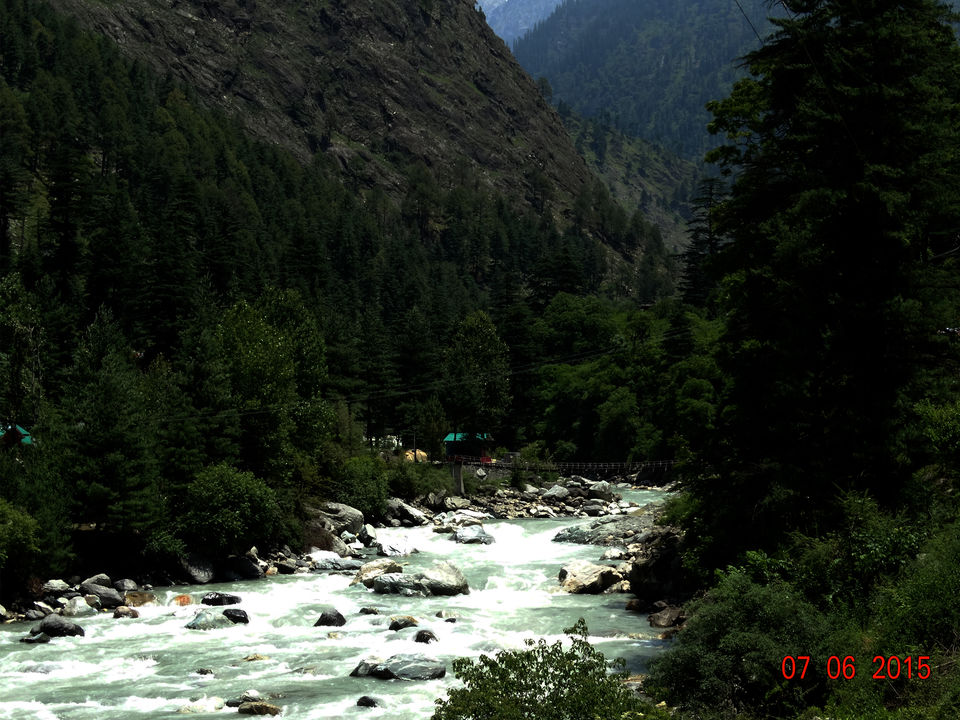 I woke up to the roller-coaster ride of our Himachal State Transport bus when it reached Bhunter (a small town before Manali). Last night was tough after being stalled at Ambala Cant for more than 4 hours waiting for our bus to which we finally gave up and boarded the local state transport bus. But as soon as we got down at Bhunter, the cold air brought a sense of freshness in our bodies. We had to search out our bags for warm clothes because it was damn cold.
Kasol was still an hour ride from Bhunter. You ditch the Manali road and follow the Parvati for an hour, on a life-threatening road full of turns and zig-zags. Reaching Kasol after a unvarying drive, I was in a tizzy, partly out of hunger and partly out of the happy Himalayan wind.  The moment we reached Kasol, we saw a bunch of hippies strolling down the narrow roads of Kasol evidently making most of the moment. The red-and-white mobile telephony tower stands right at the edge of the river that divides Old Kasol and New Kasol. There is a bridge in the middle of the town and a few restaurants here and there, but that is all. The main beauty of this infamous town lies within, and you had to explore to find it.
MUST VISIT PLACES and THINGS TO DO – 
Visit Tosh, Malana, Manikaran and Chalal
Spend a day near the banks of the river reading a book
Eat at Little Italy and German Bakery (in Kasol)
Take a trek to KheerGanga
Even if you don't do anything of the above, Please DON'T plan anything befor-hand. Kasol is a place where you need to go unprepared and let the place do its magic.