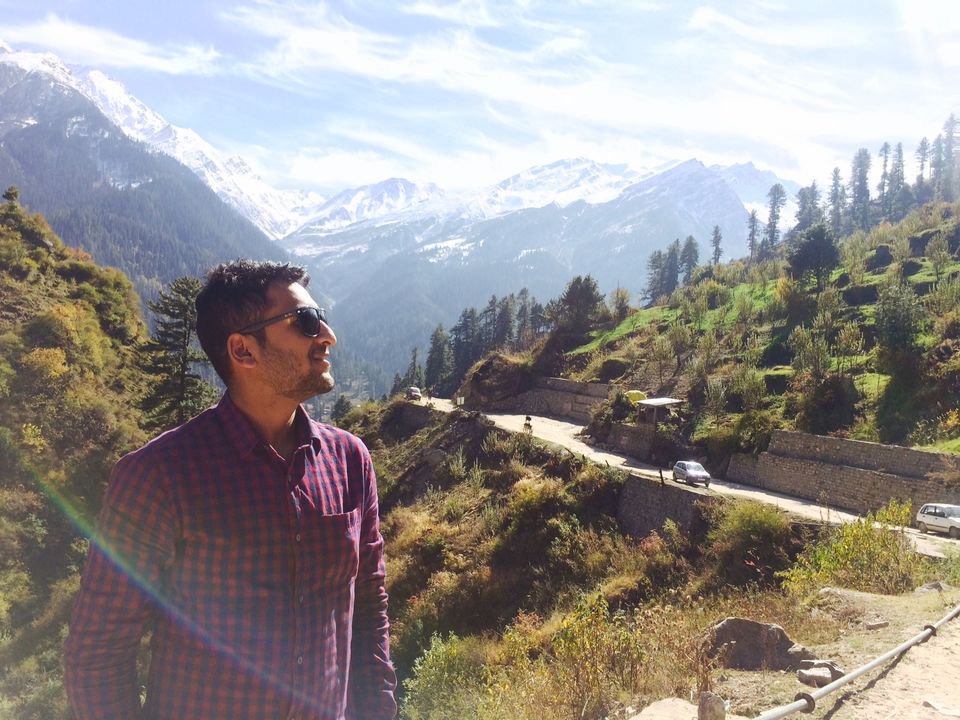 Can't keep my legs rooted , somehow managed to squeeze in yet another trip, probably the last with my sinewy new car for this year. We narrowed down on Kasol after debating a whole night on where to go. Kasol needs no introduction to most of us. Popularly known for Parvati valley, Tosh Valley, Malana & the hippy crowd, Kasol is on every nomads bucket list.
DAY 1:
00.00 Hrs
At the strike of midnight, "Night rider –Major Lazor" blazed from the stereo & we were on our way. To avoid traffic we left early in the night on NH-21 via Ponta Sahib –Nahan –Solan to Bilaspur. The road can be a lilted gloomy at night given the dense forest & sparse trafiic, but on the plus side it saves a lot of journey time.
08.00 hrs
Clocked in at 8.00 hrs Gagas near Bilaspur ,perfect place to have breakfast and pep up for the amazing Aut Tunnel. Almost all the Dhabas are named Punjabi Dhaba , so referring any dhaba is pointless , however the parathas at any given dhaba will surely make your day. The stretch before sundernagar which runs for almost 15kms is a complete wreck barring which the road's a beauty.
The Aut tunnel is 2.76 kms and is an adventure in itself. Kickoff with some great music coz this magic tunnel takes you into a completely different landscape. One, which is more colorful & distinct.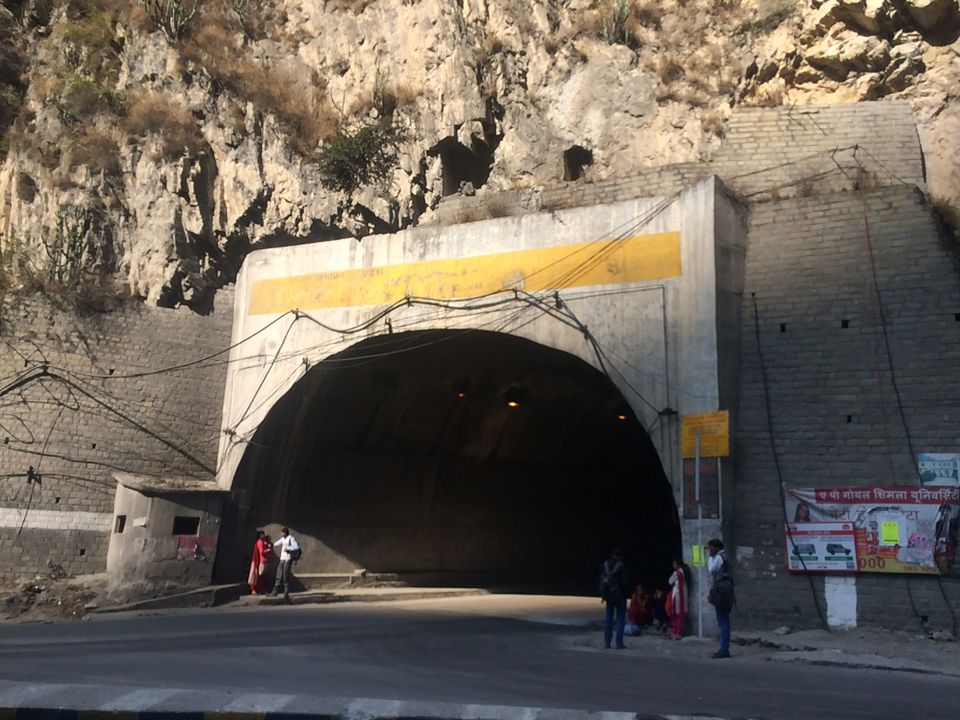 12.00
Enter the ebullient valley of Parvati, 35kms from Bunter. Bunter leads for another diversion to Kullu –Manali and is also the nearest airport to these places. The clean –cut bridge is a landmark for this diversion and the gateway to scintillating places.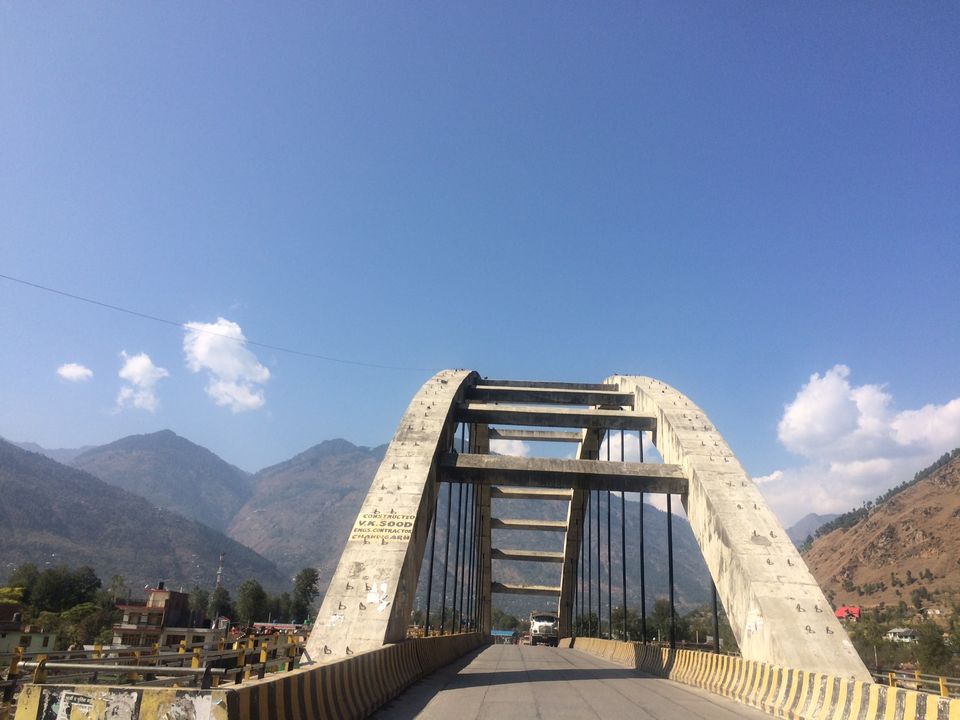 15.00 hrs
Kasol has umpteen small hotels which are very affordable. We took a hotel nearby the river with parking space .Most of the hotels have a kitchen but make sure its operational incase you want to laze around at the hotel itself. There are a few camps too which can be found towards Manikaran after crossing Kasol. The Himalayan Village is a great place to stay & Sanju Chullah is a must go.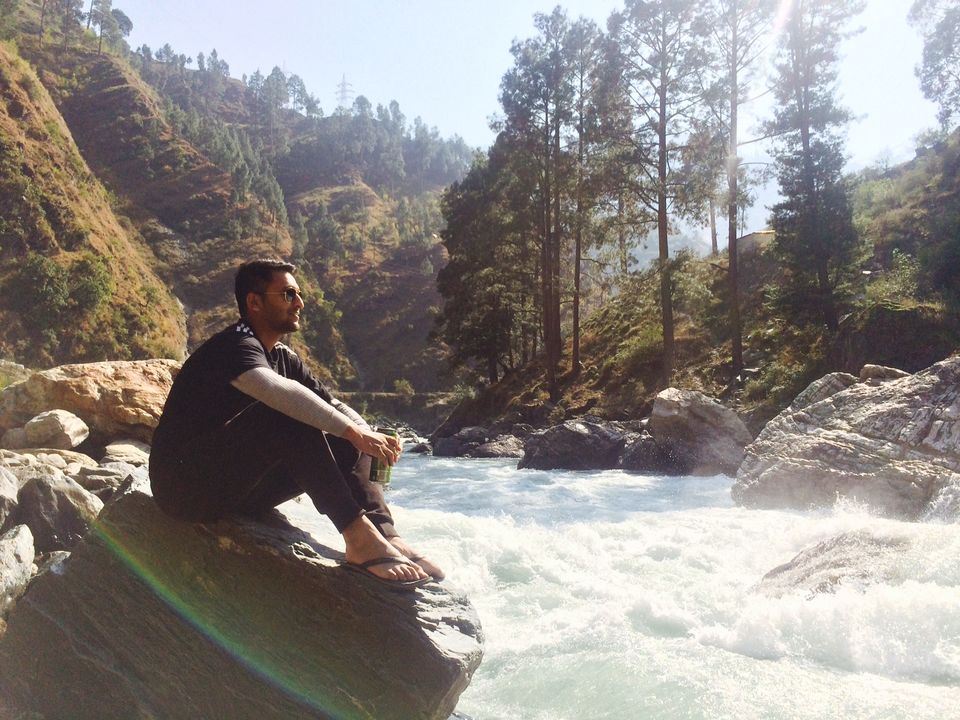 Living it up at the banks of turbulent Parvati river
We visited Little Italy for some Beer and Israeli food. Do try the lafa out there. Few other cafes worth checking in are Evergreen , Moonlight , local tibetian stall for momos etc.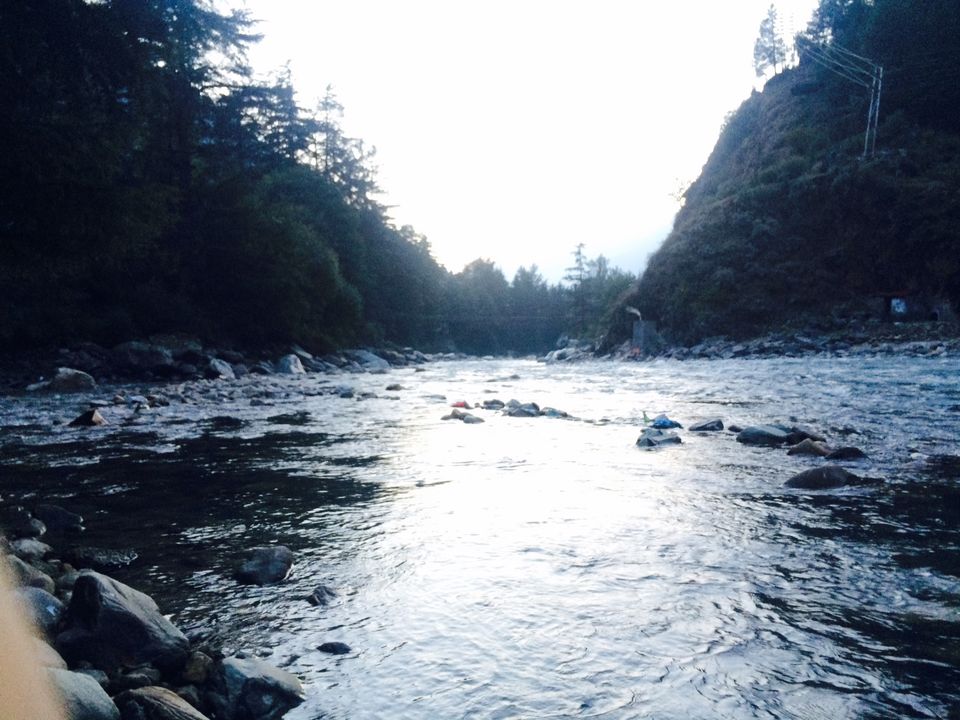 The River was a max of 100m away from the hotel and decided to chill a little before dozing off . Stomachs were full, air was tripping and we called it a day.
DAY2
Early to bed ,early to rise ? not really...took our own sweet time and woke up at 9. Tushar Restaurant, Highly recommended for breakfast if you are a paratha man like me .Met few travellers at the cafe & was happy to listen to their intriguing backpacking stories. Thanks to them was able to gather some information about Tosh Valley , Rasol , Challal & Malana. Tosh is futher up from Kasol and is a glamorous village known for music/rave fests.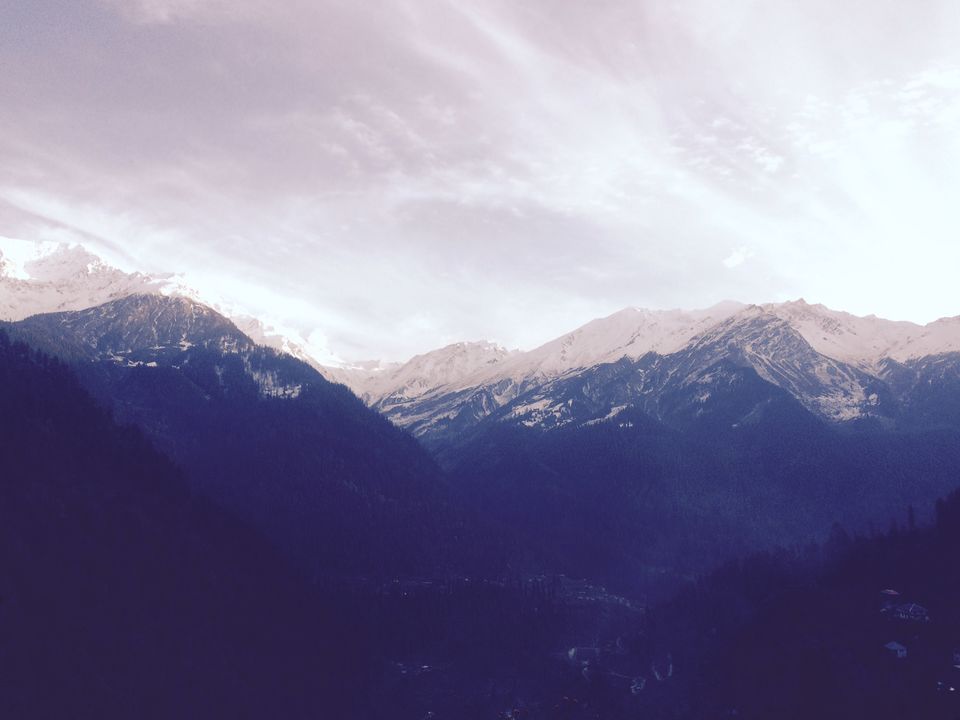 11.30
With an action packed day, we left for Kasol making a pit stop at Manikaran for the Famous Hot spring & Gurudwara. After visiting the temple we left for Kalgha from where we decided to Trek for Tosh.
Few pics taken on the way to Kasol. One can spot the snow –laden Himalayas & the shimmering Parvati River.
En route Tosh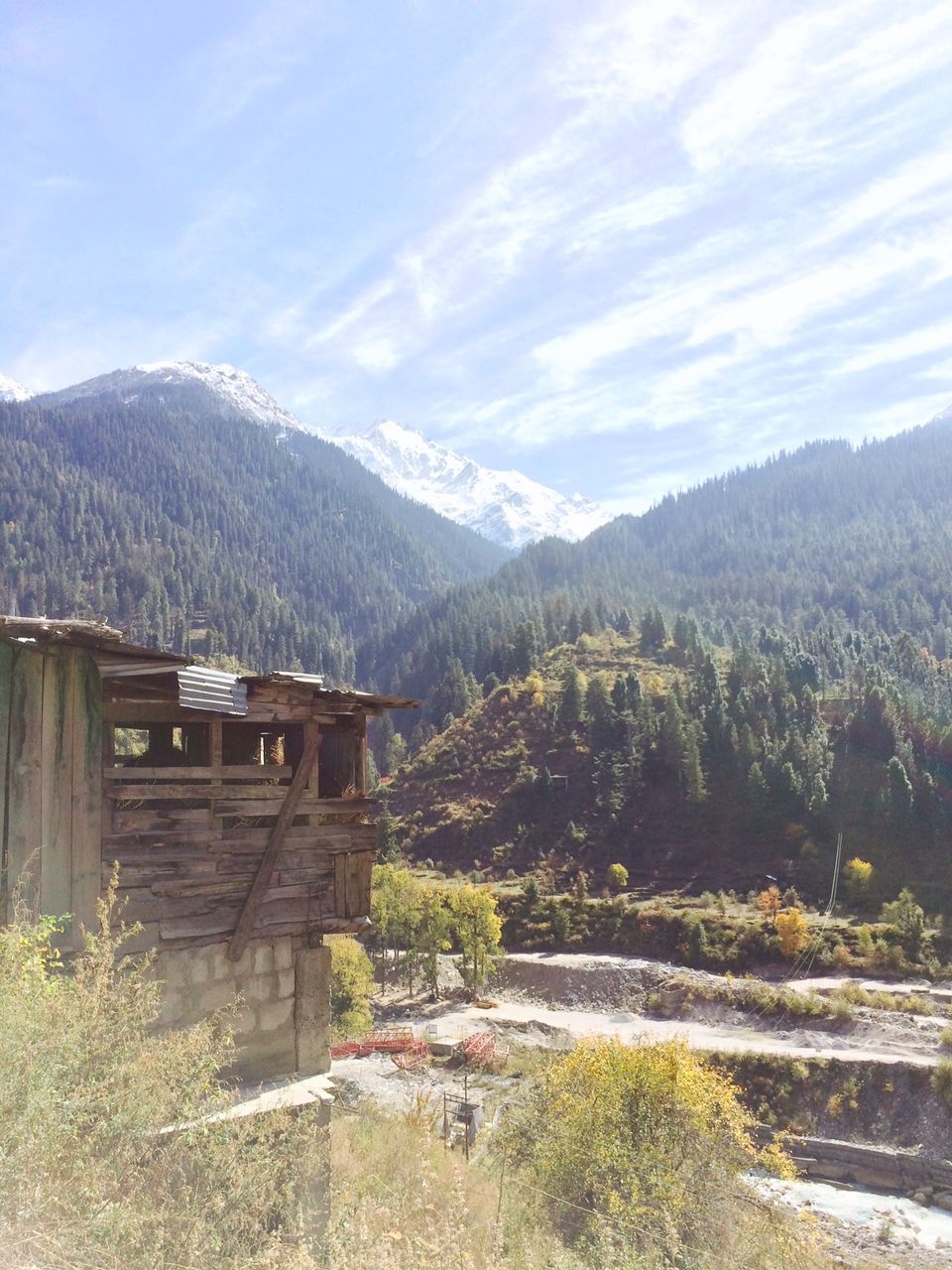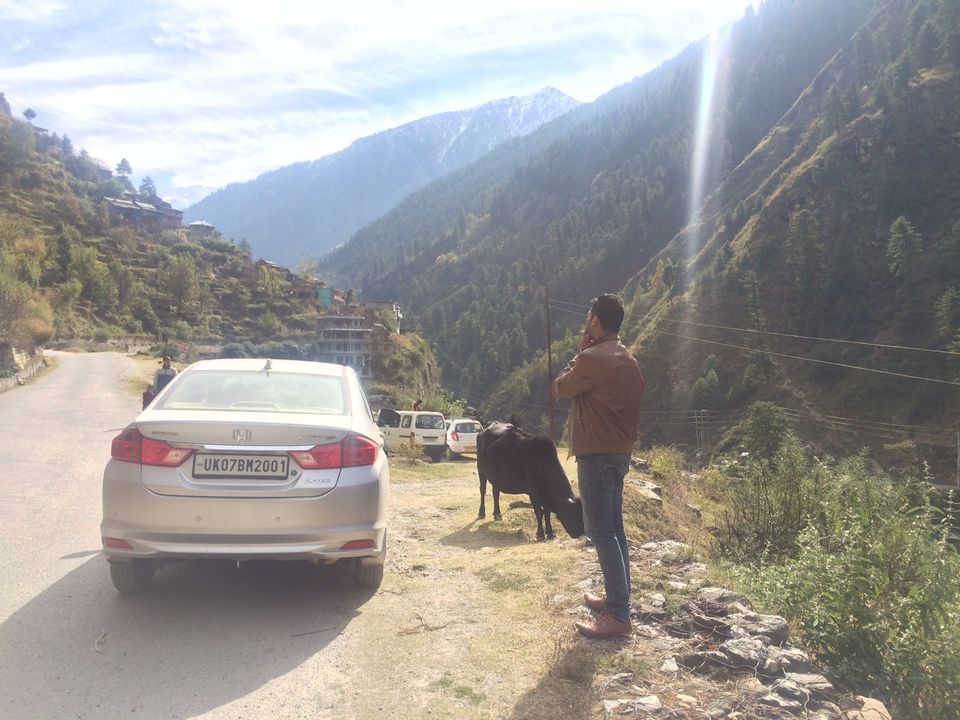 13.00 hrs
Pink Floyd cafe was our humble abode for the day, overlooking tosh valley, saddhus, wanderers & villagers living in tandem. This village has a wicked swag which leaves you spell bound & wanting for more. Some pics followed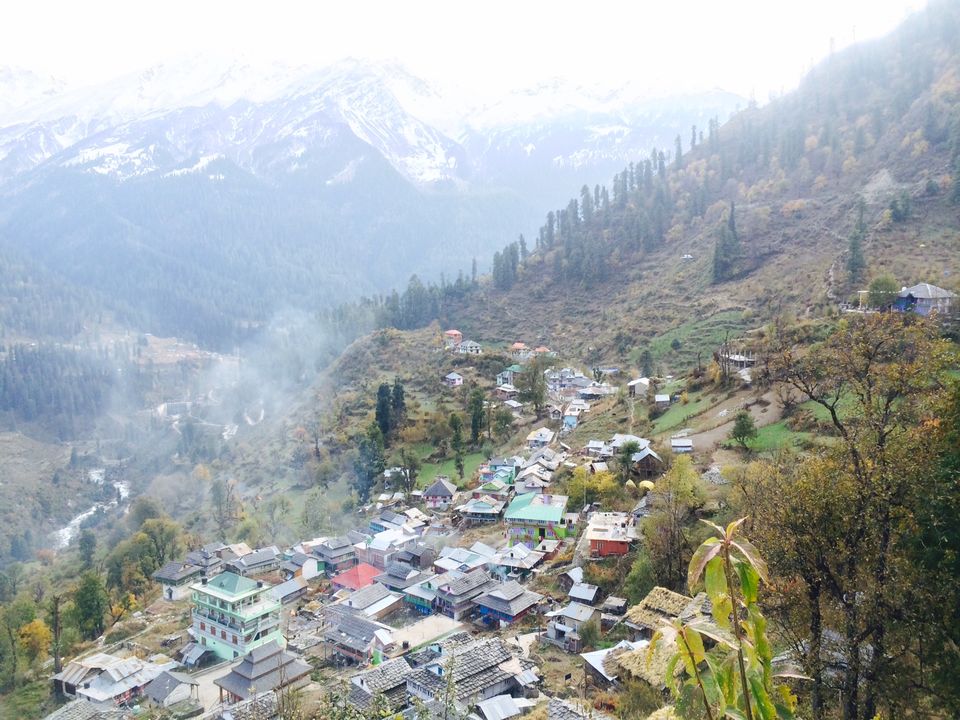 Tosh Village from Pink Floyd Cafe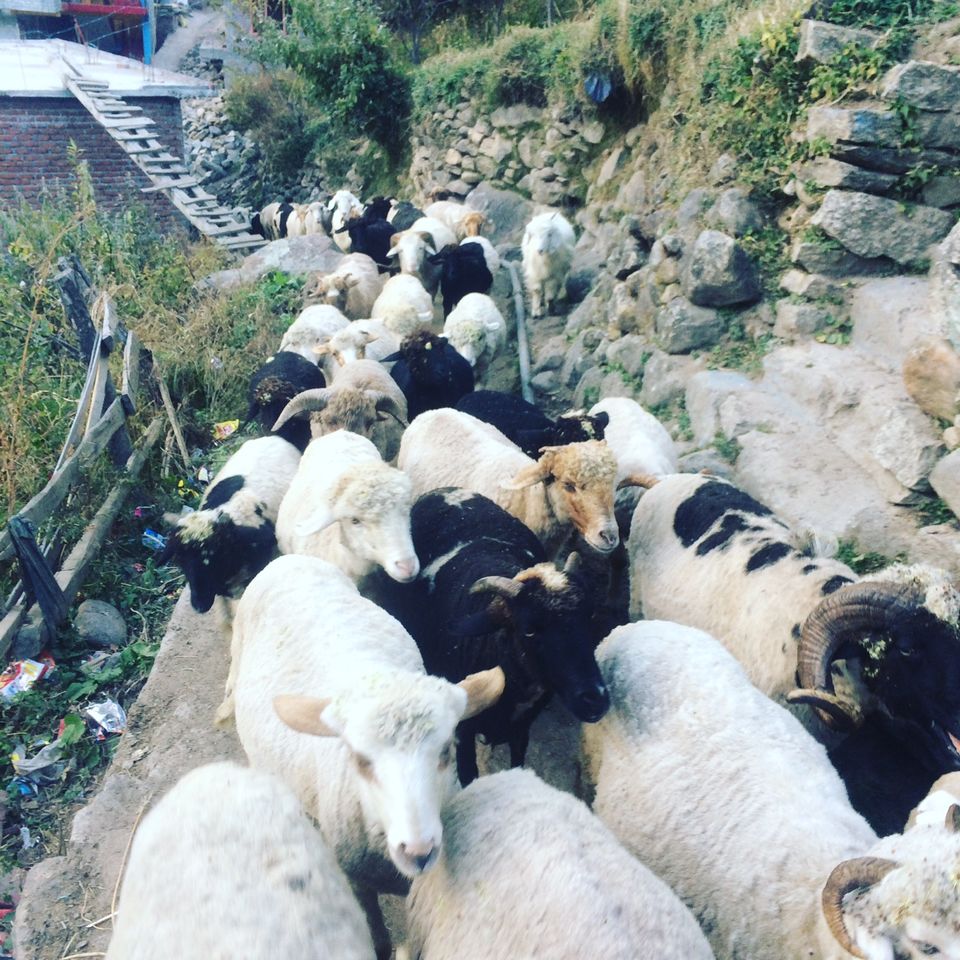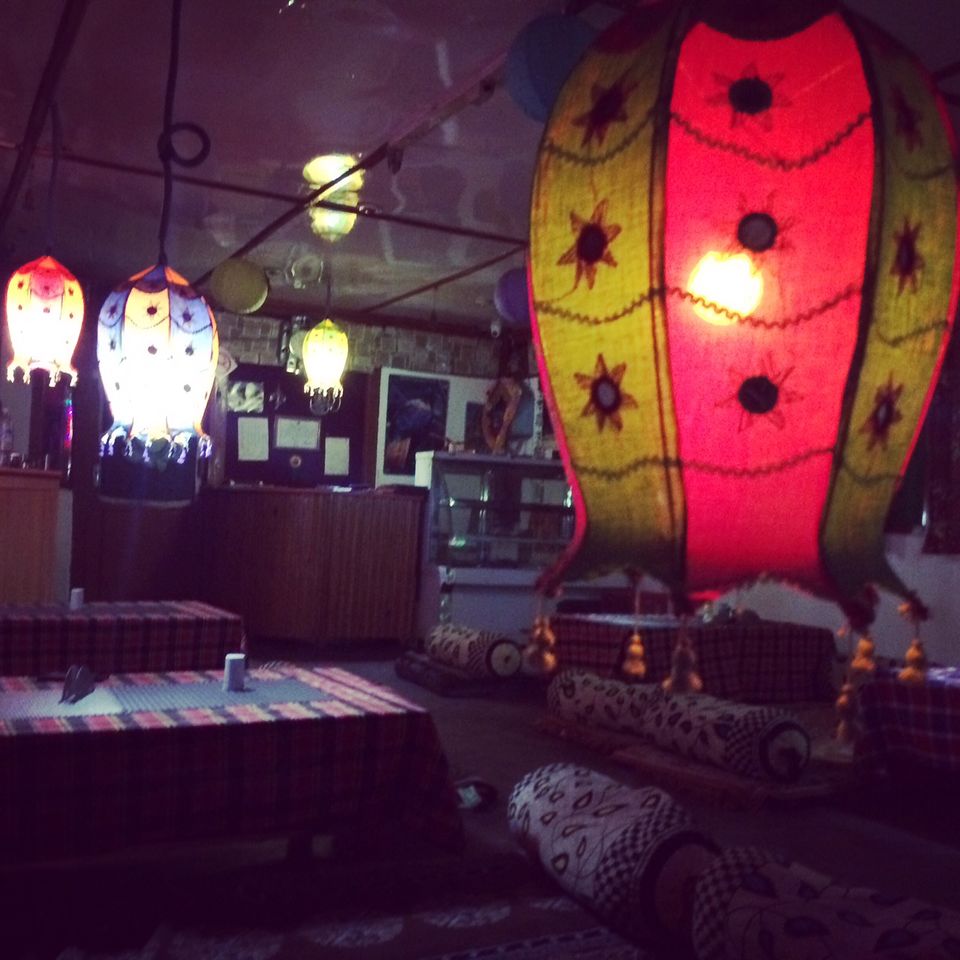 A major league trip for me, with perfect ending at this gorgeous shack.
DAY 3
We returned via Kasol- Bilaspur-Kiratpur-Chandigarh Route. The 4 lane route to Chandigarh is perfect for a speed thrill. I touched 160, complete Blitzkrieg :)
Icing on the cake was when we spotted South African team at Elante Mall.