Took a bus to bhuntar from delhi, majnu ka tila at 11pm. 6 friends.
Northern travels. Cost - 1200 per person.
Reached kasol around 1 pm and got fresh. Went to see the nearby cafes and tasted the street food. Roamed around kasol in the evening and slept early.
Stayed at monk's trail hostel for 1500 per room with 3 people in one room. Effectively 500 rupees is the standard rate for one bed.
Cafes are reasonably priced as comparison to cafes in cities.
Left for Grahan village on foot. The hike was very easy and as beautiful as mother nature can be in the hills. The people on the way were very few but they were all very good. Reached Grahan village before dusk and had a good round of tea with pakori, bhajiya.
Visited the local temple, played with local kids, visted the farms of marijuana. After dinner we strolled a bit around the village and after having some merriment slept early.
The weather was pleasant towards the day and cold at night. Warm clothes are recommended during june.
The guide named Deepjyoti Biswas accompanied us in the hike. He charged us 1000 per person per day for accomodation, food and guide charges during the hike.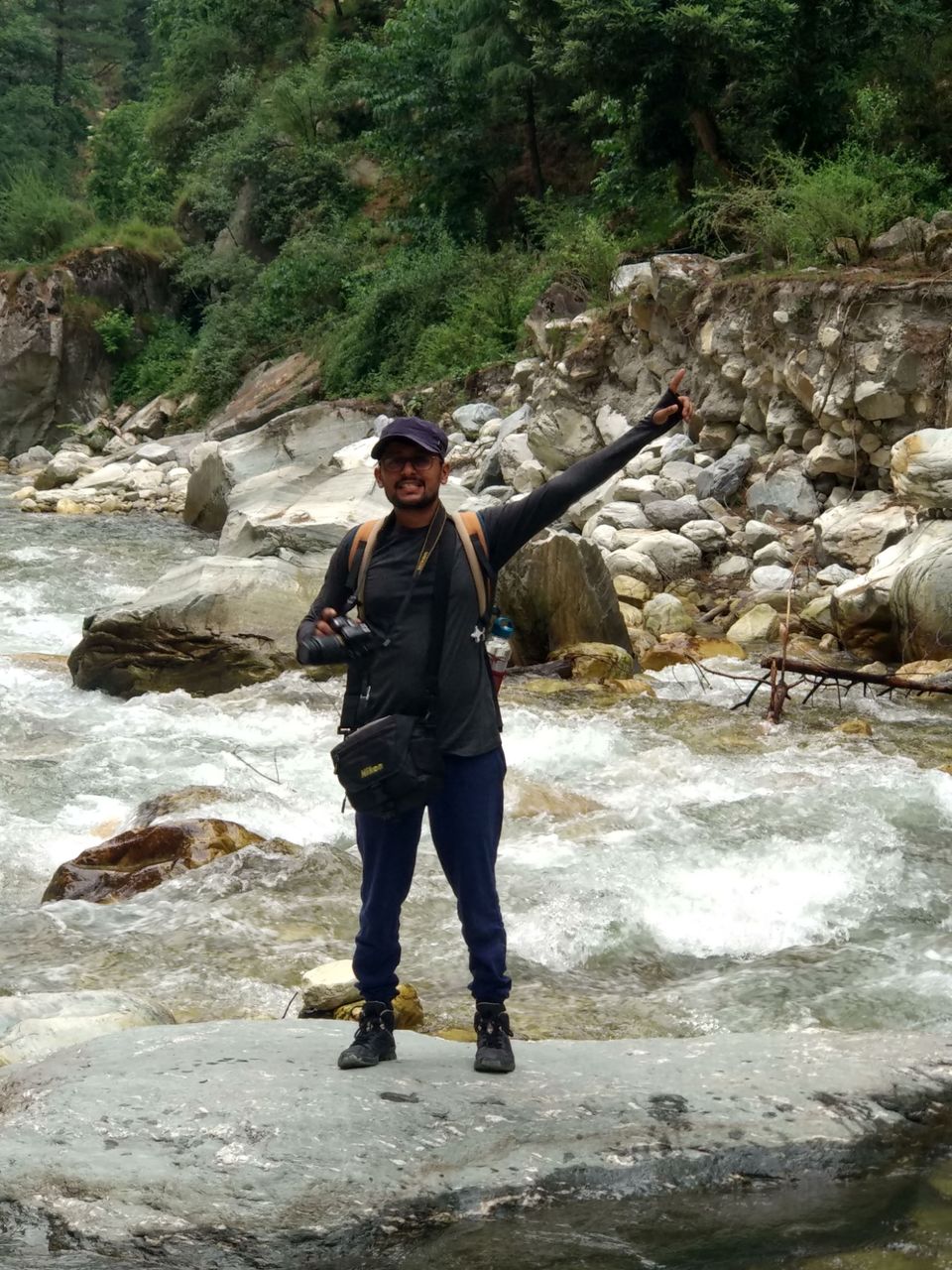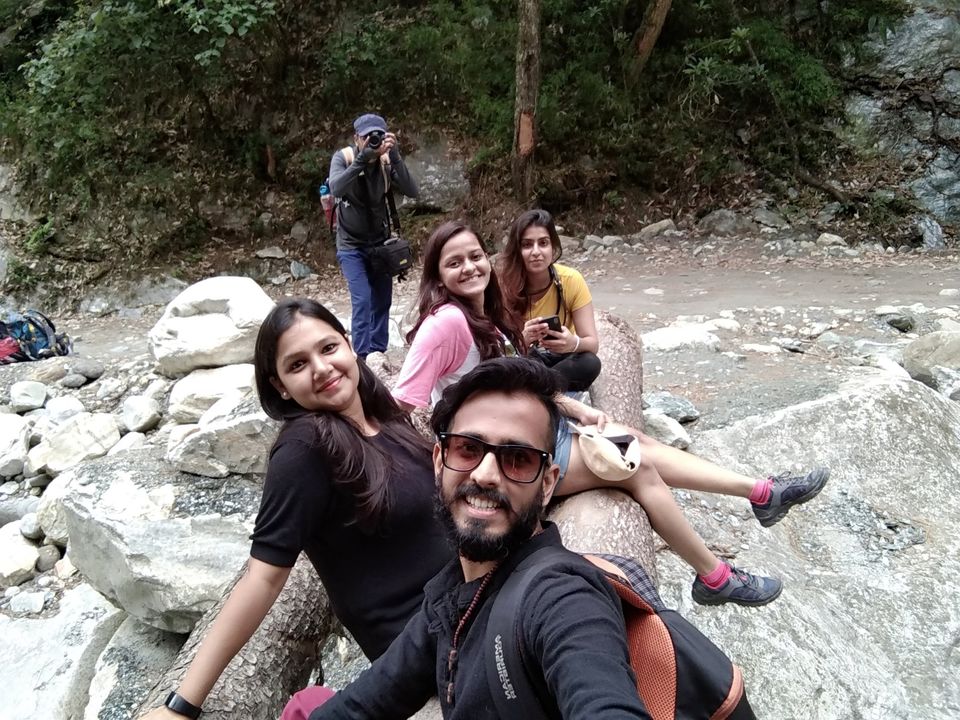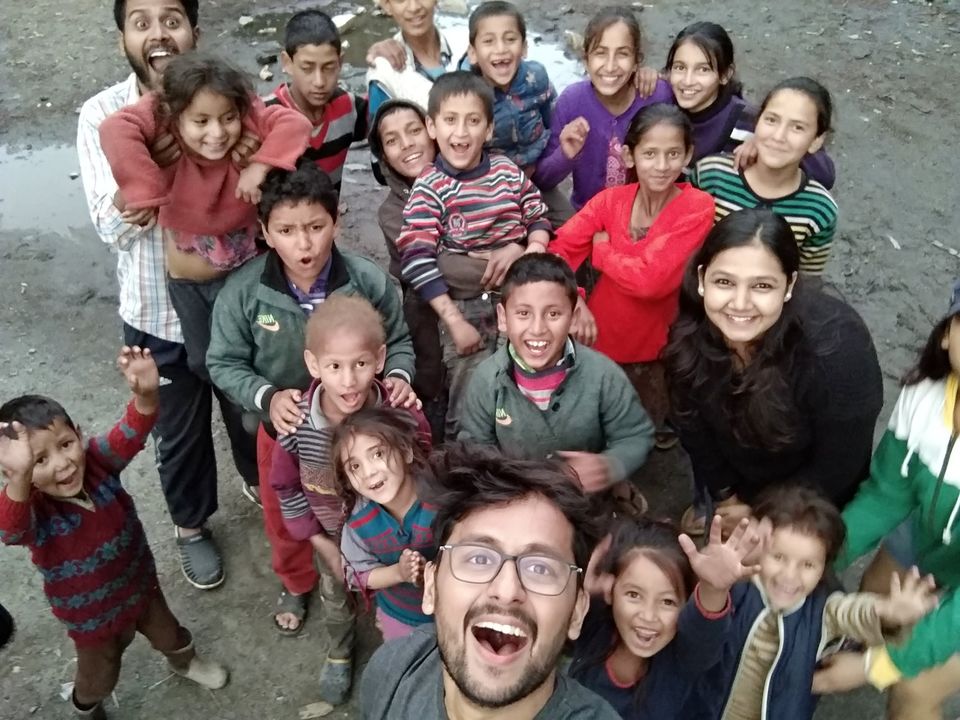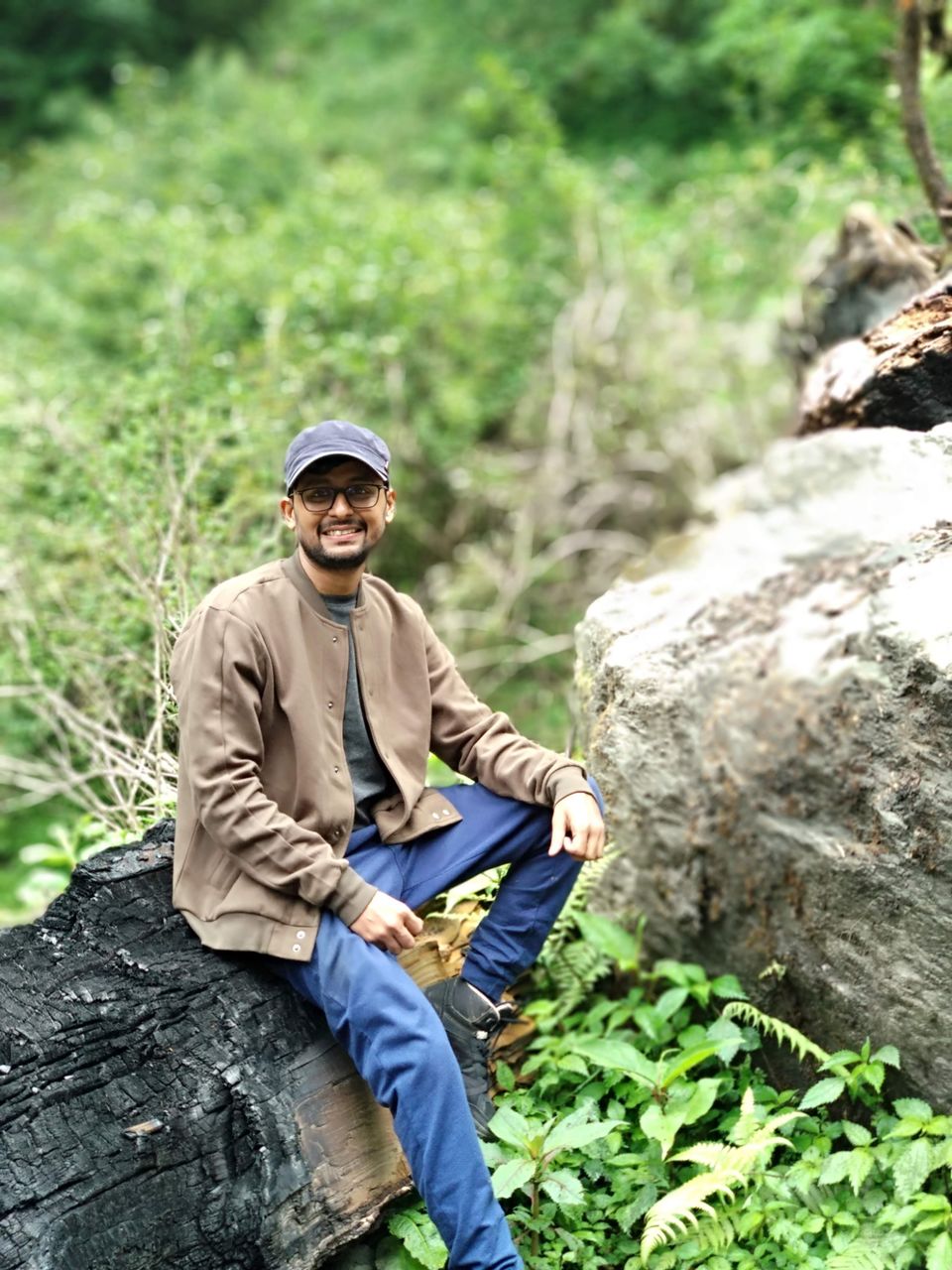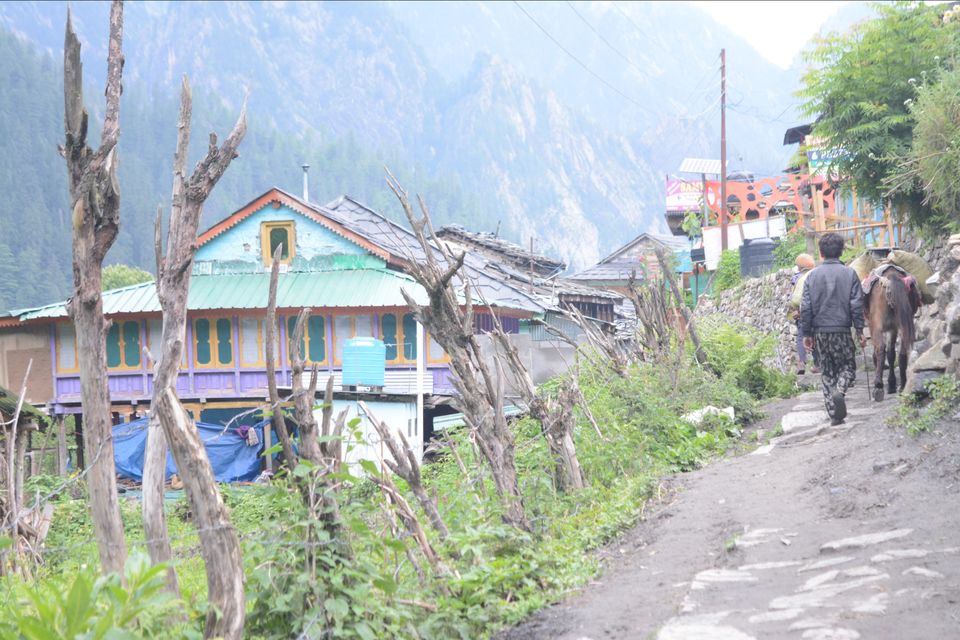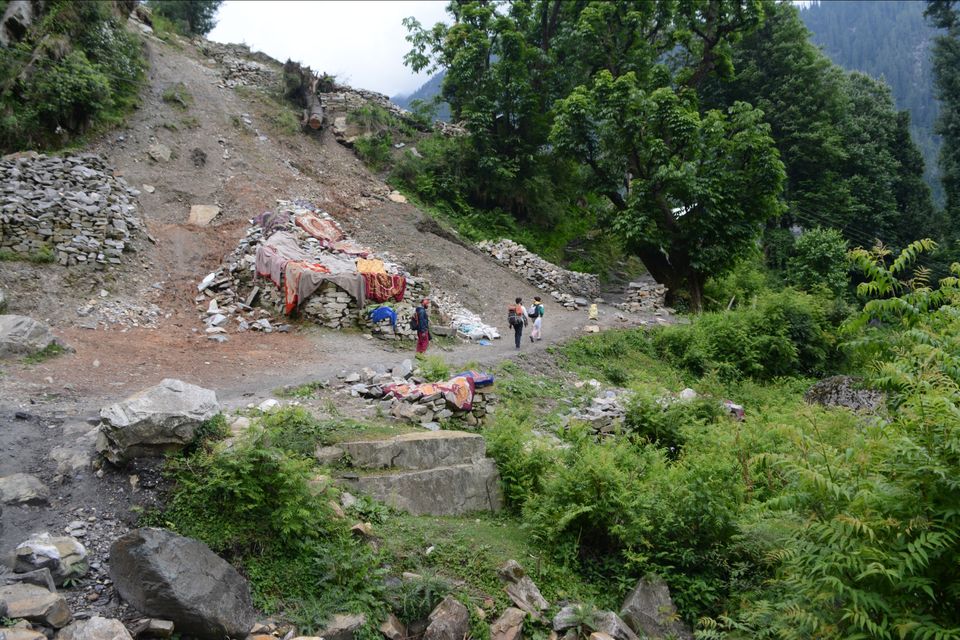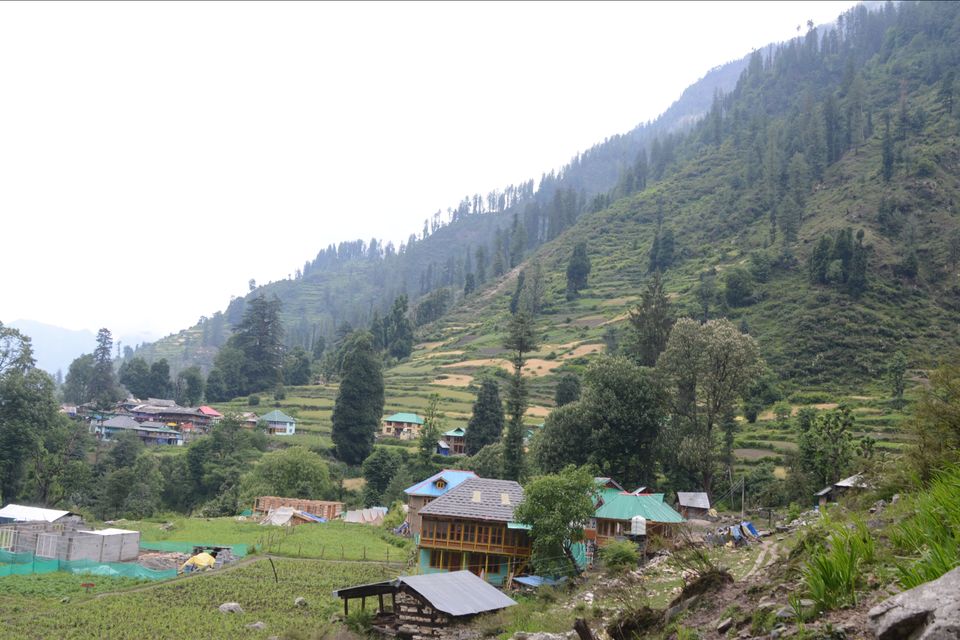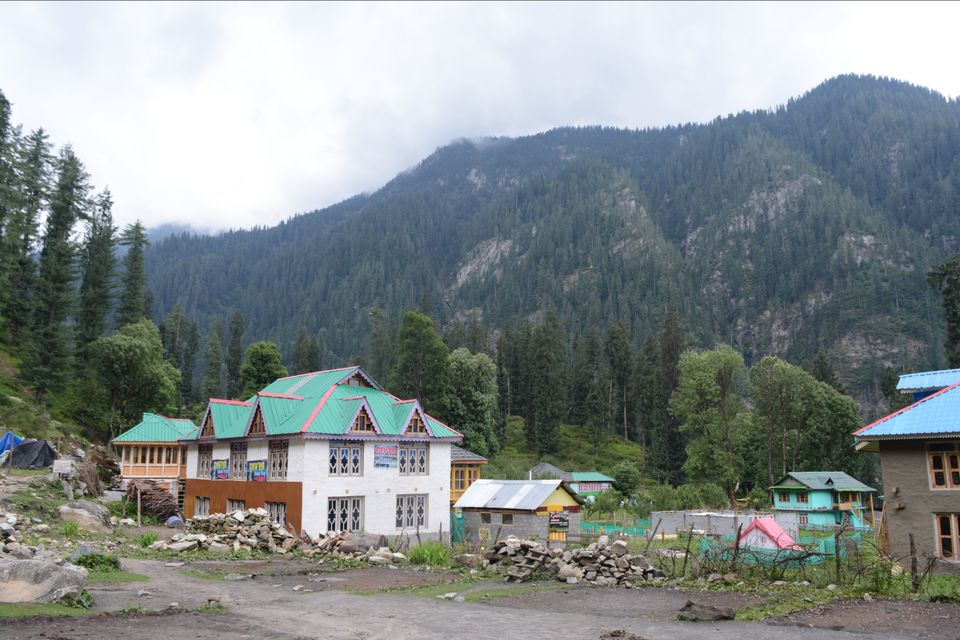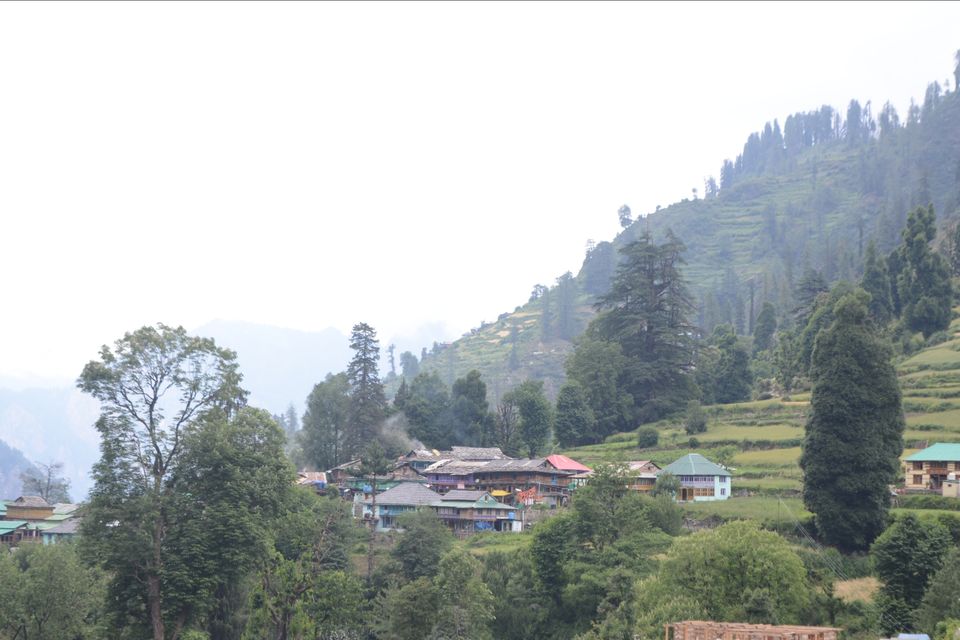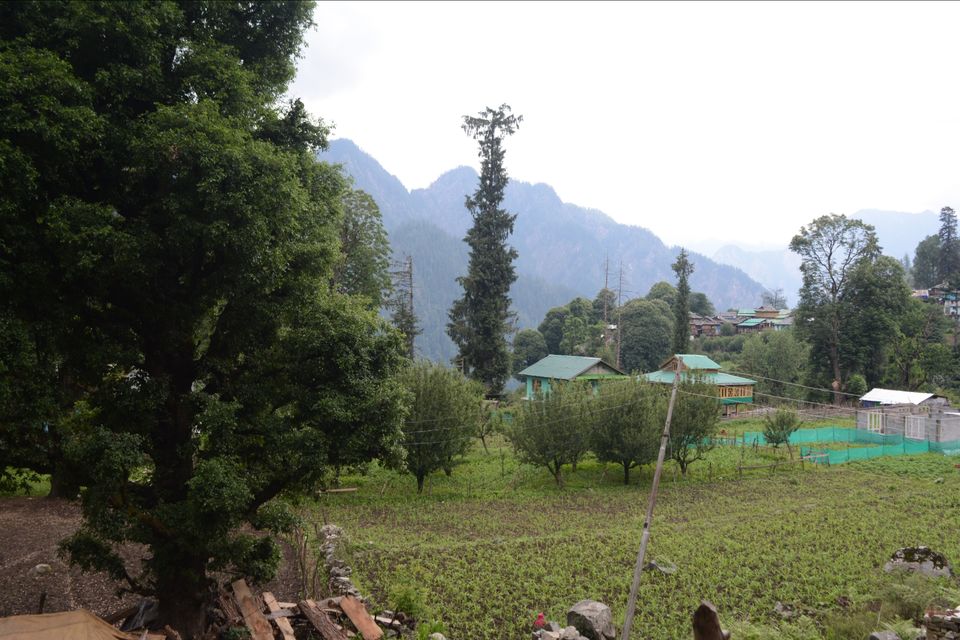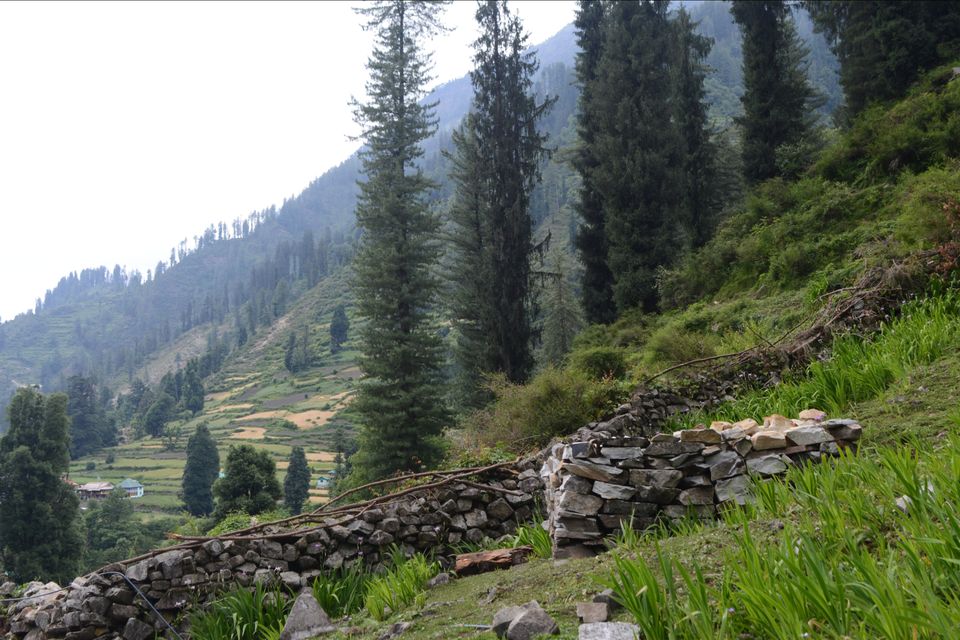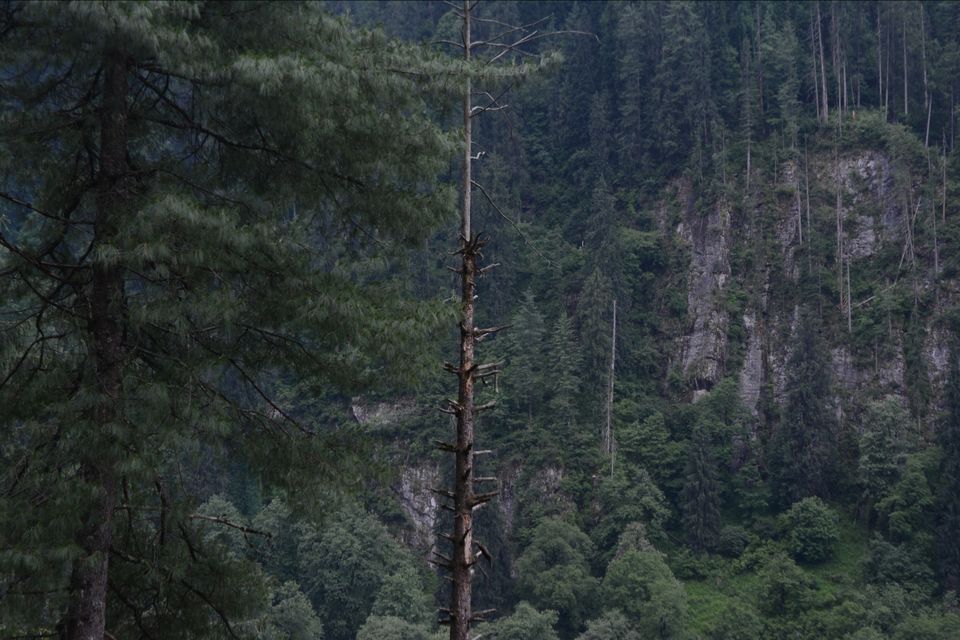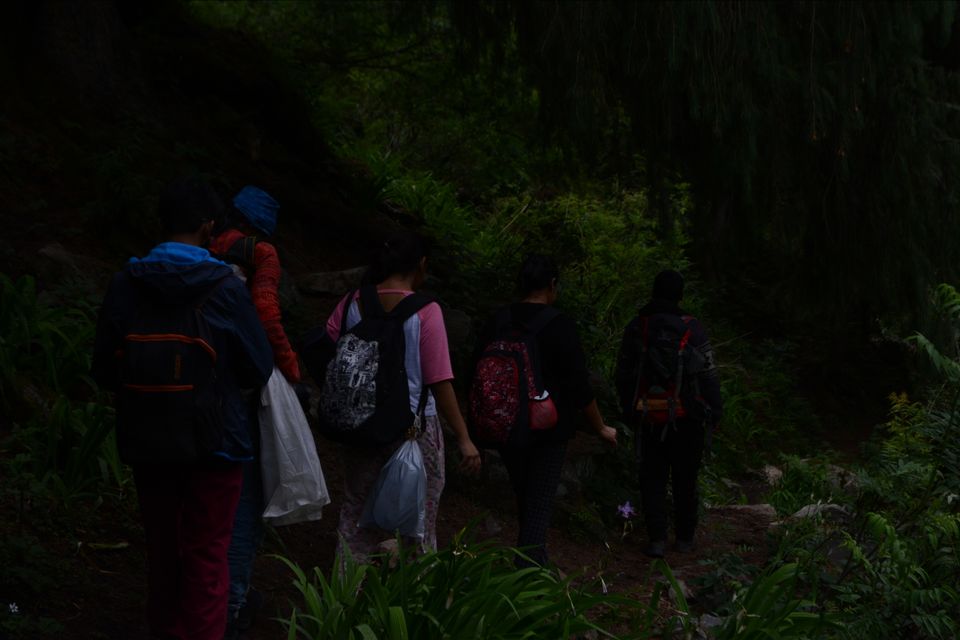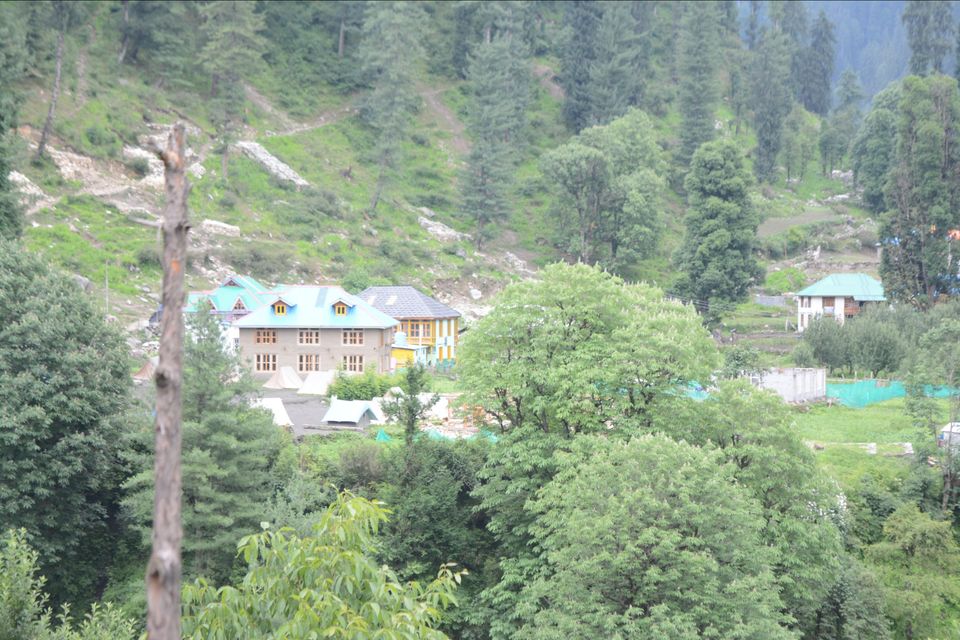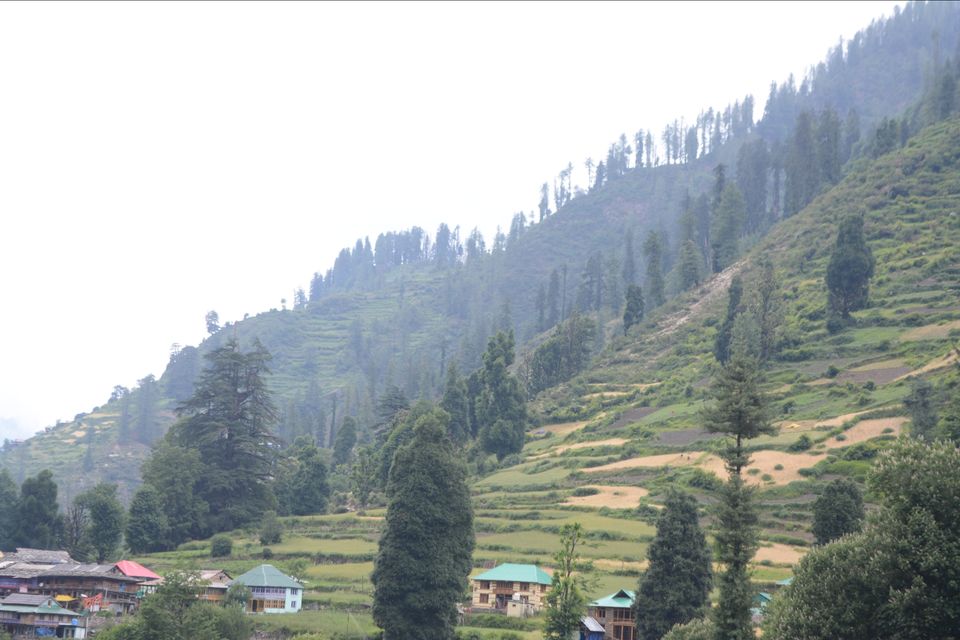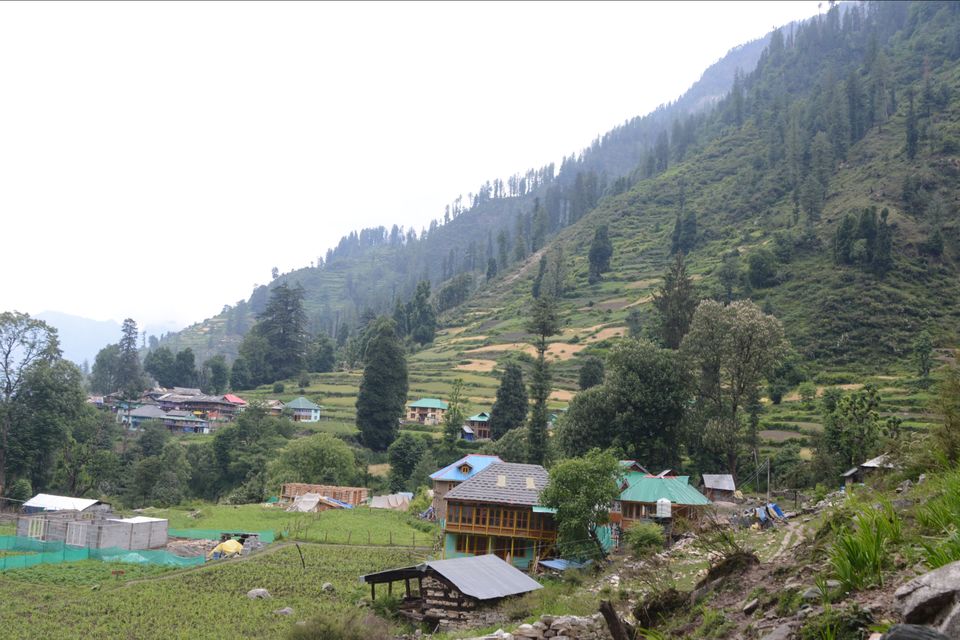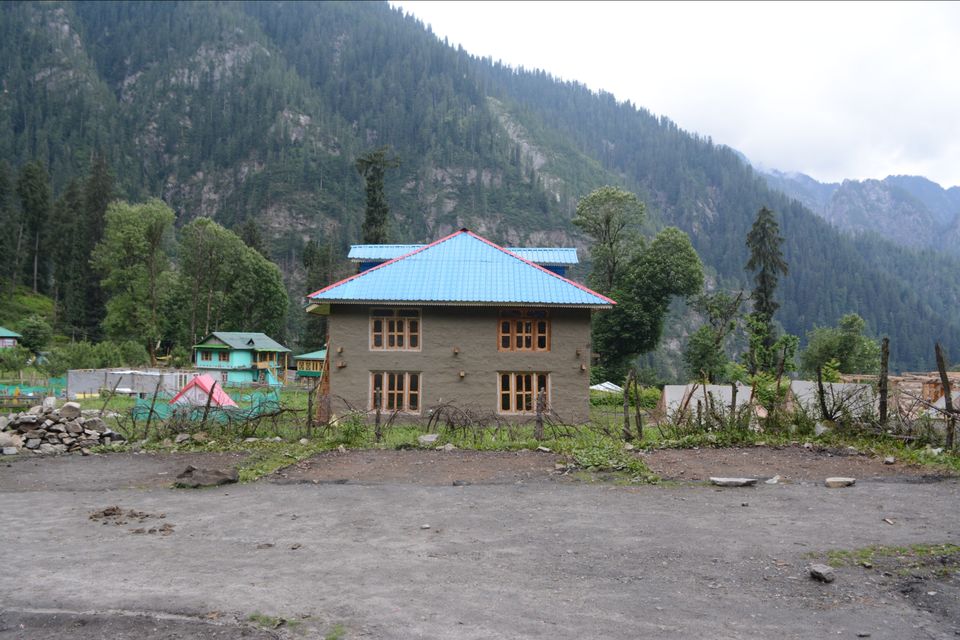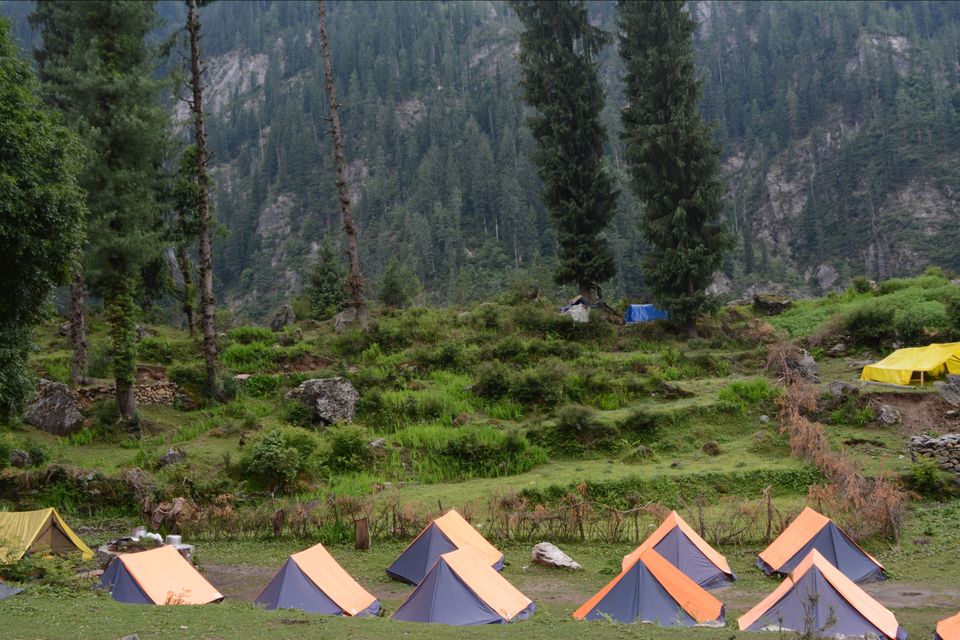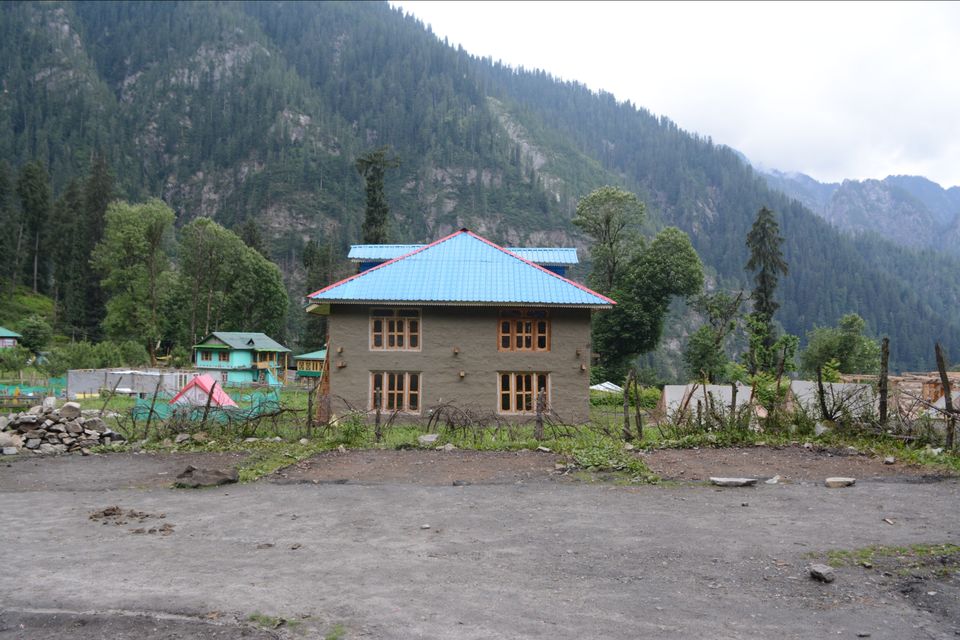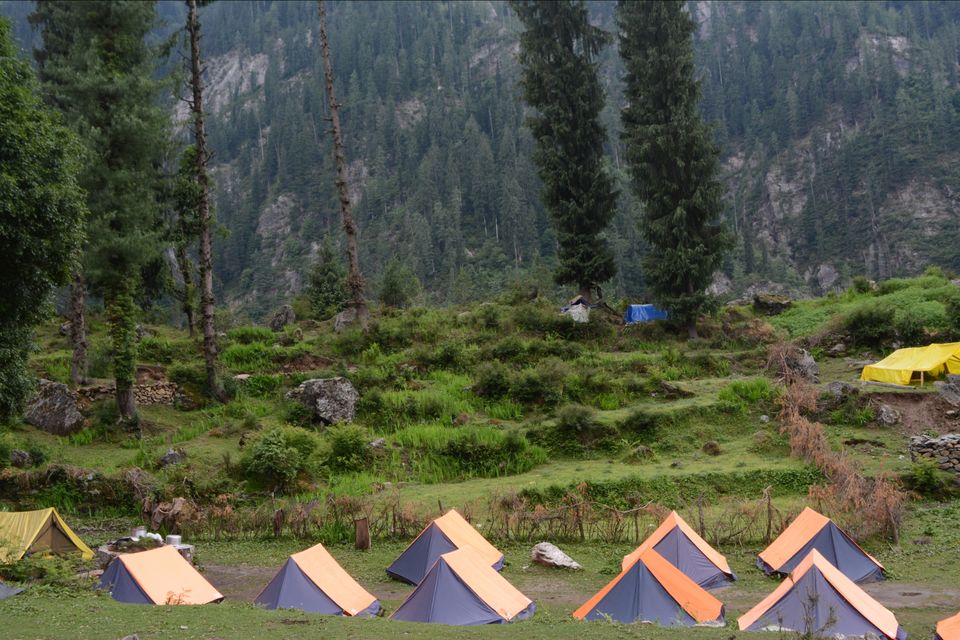 Early morning we left for Padri on foot. A bit difficult hike. The trails were very less travelled. And we didn't find even one person the entire day. We reached around 6pm after much effort. But the view was just heavenly. The landscapes just blew our minds away. We lost all fatigue and embraced nature like a child embraces a puppy. It rained and then the sun shined bright, again it rained. The weather was changing the landscapes within minutes and what we witnessed was truly magical. Went in the woods to collect wood that would burn, specially after rains, and made food for ourselves. That meal was the tastiest meal I remember I had. Out in the open just the 7 of us, witnessing the star lit night. I miss that night.
Here, in the absence of homestay, we stayed at tents. Cost per head came to 1200 per person.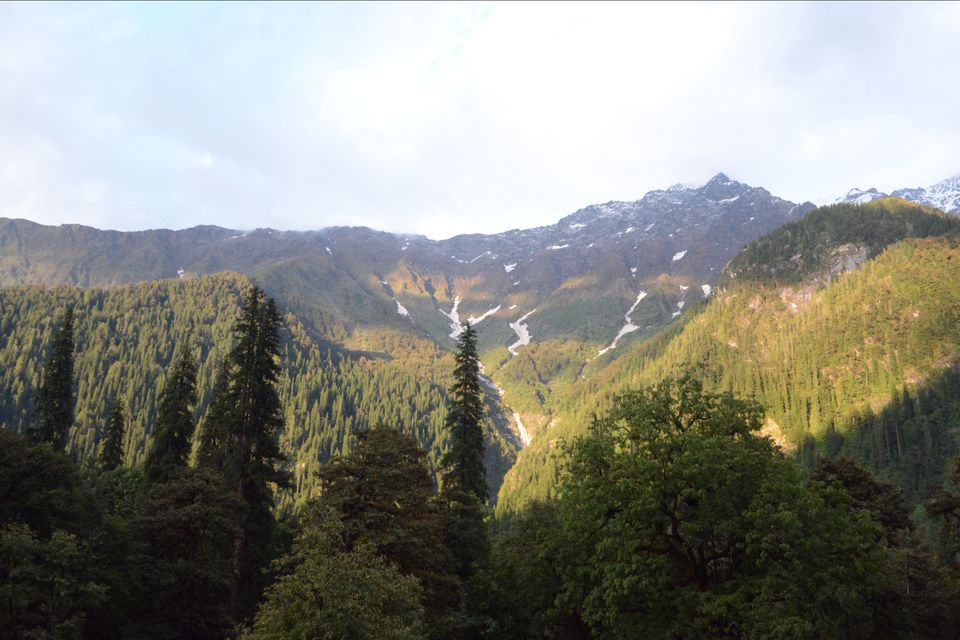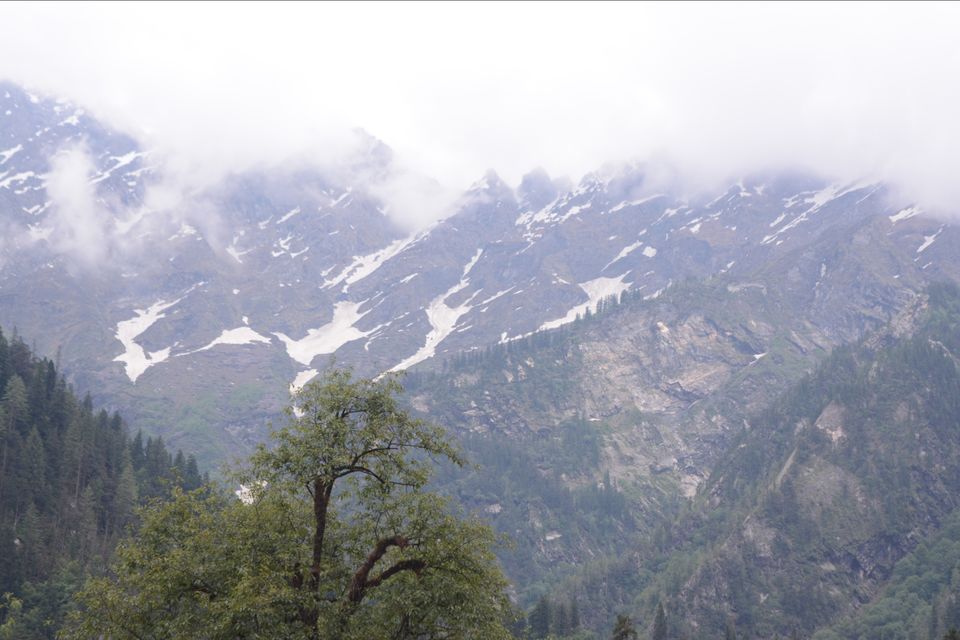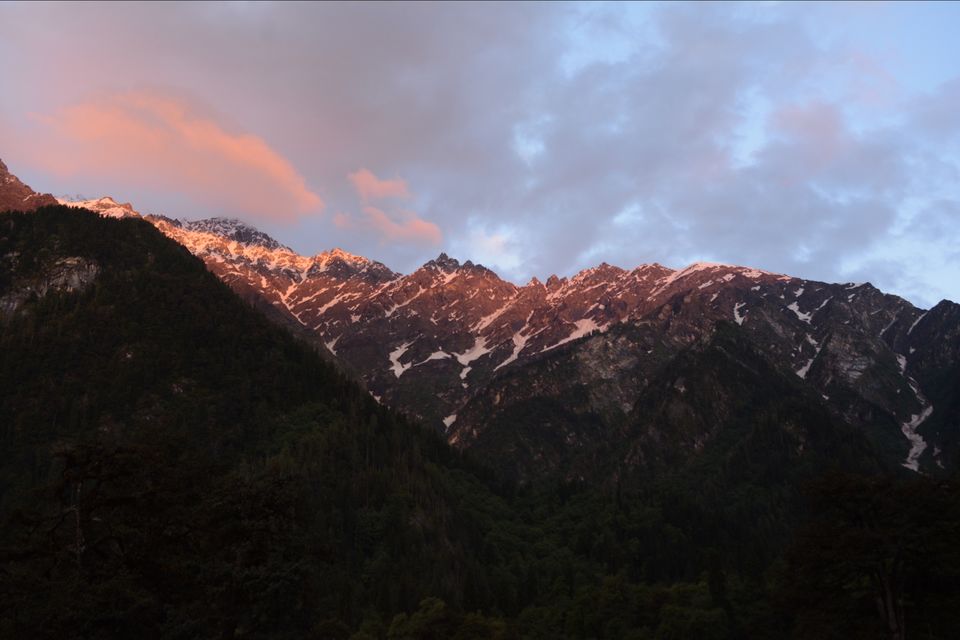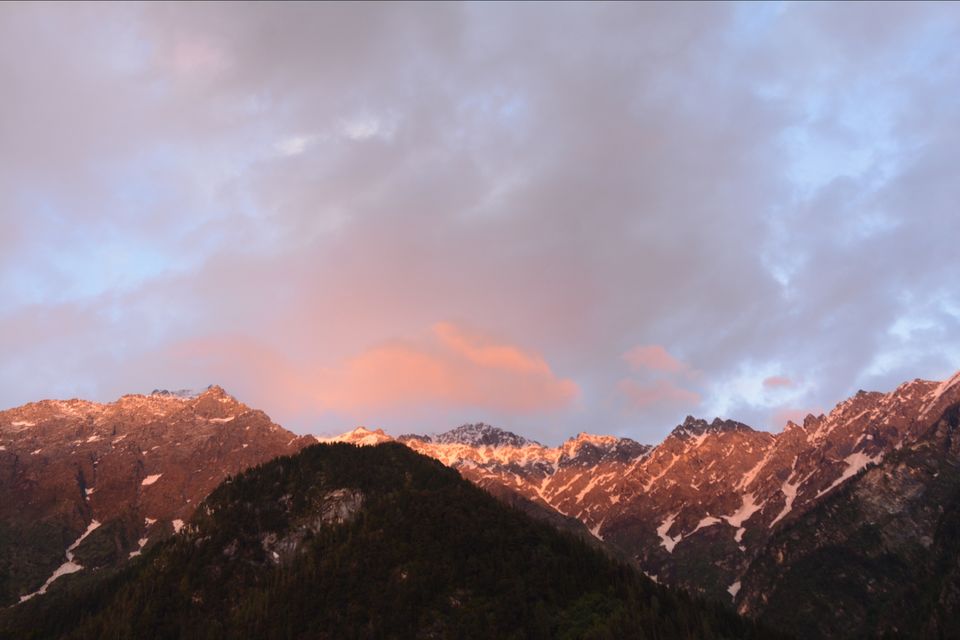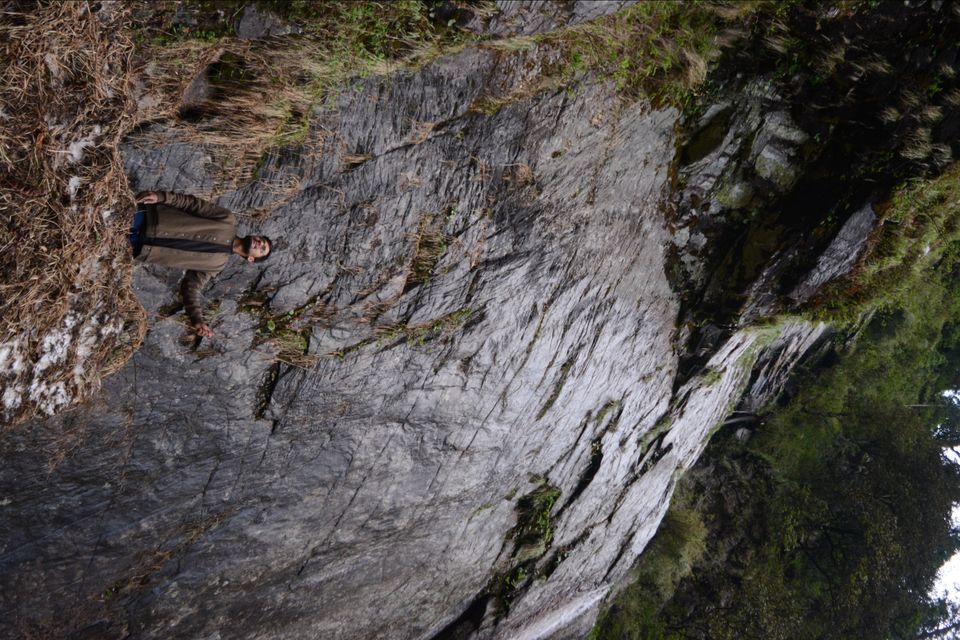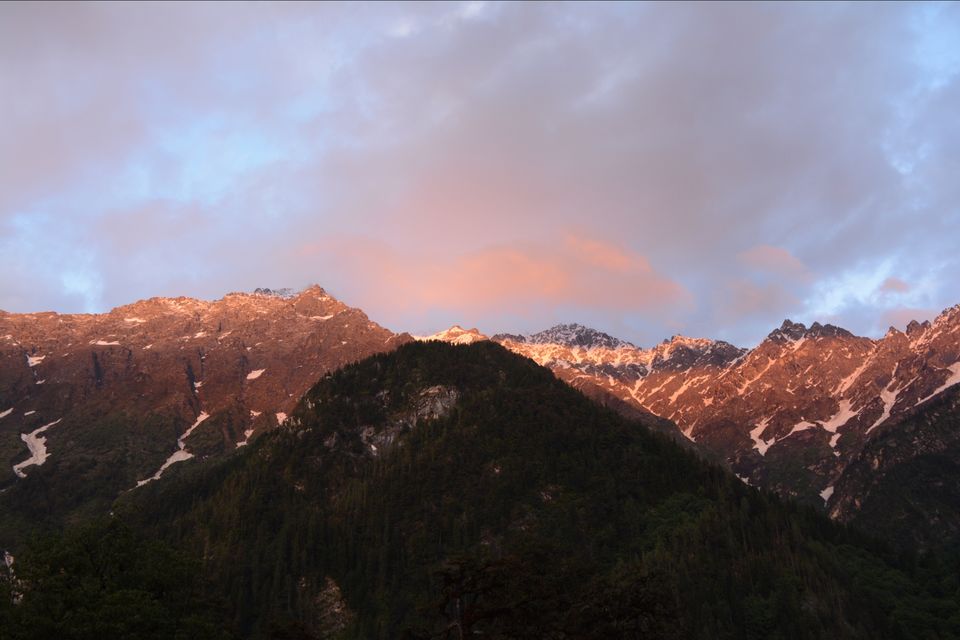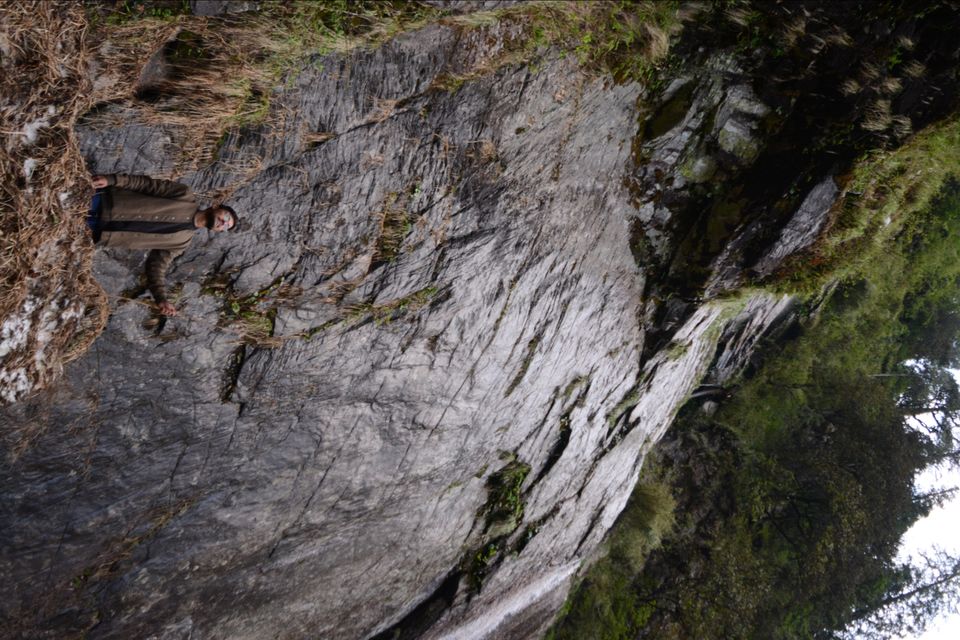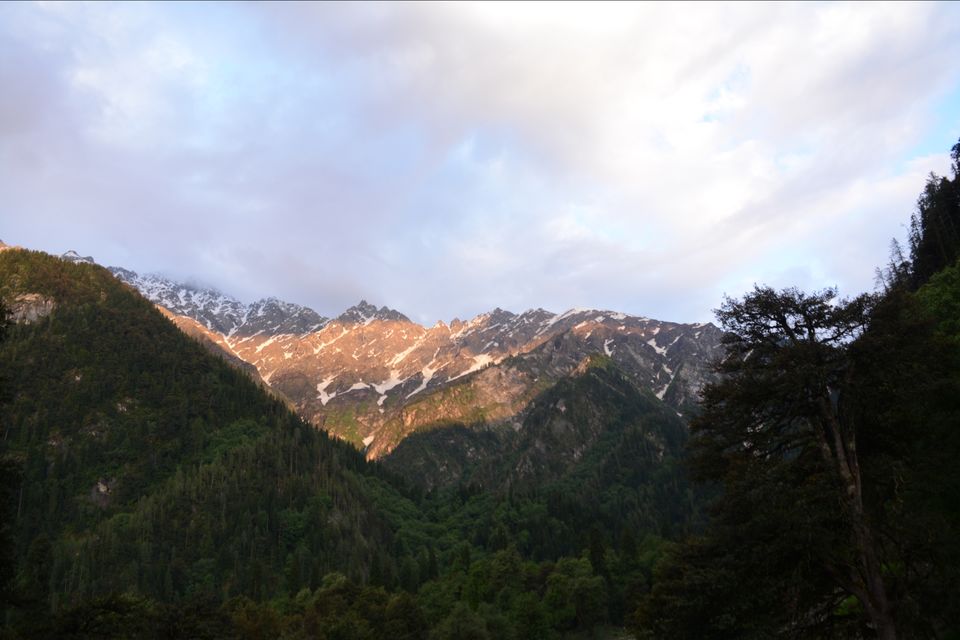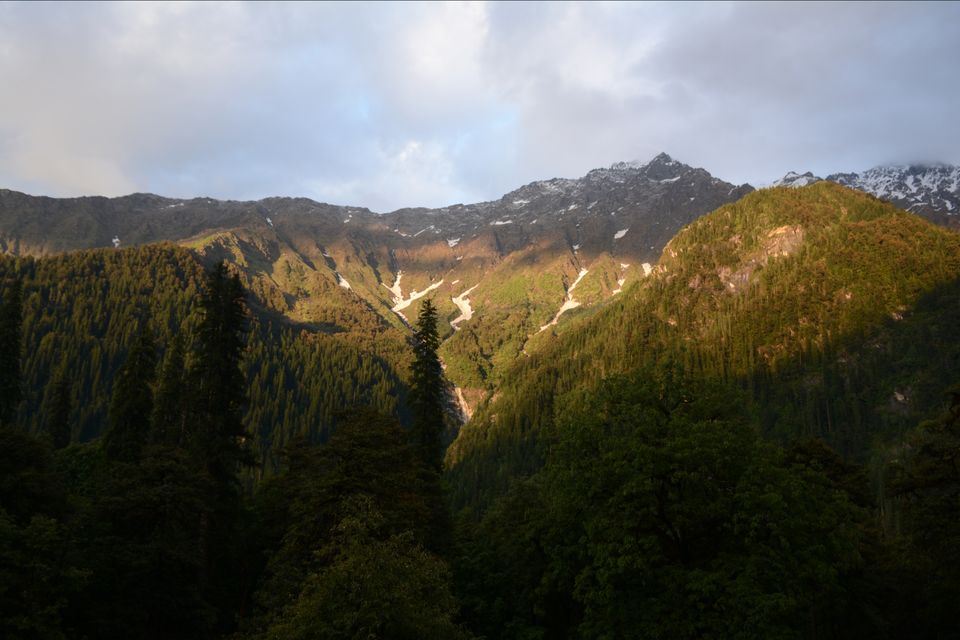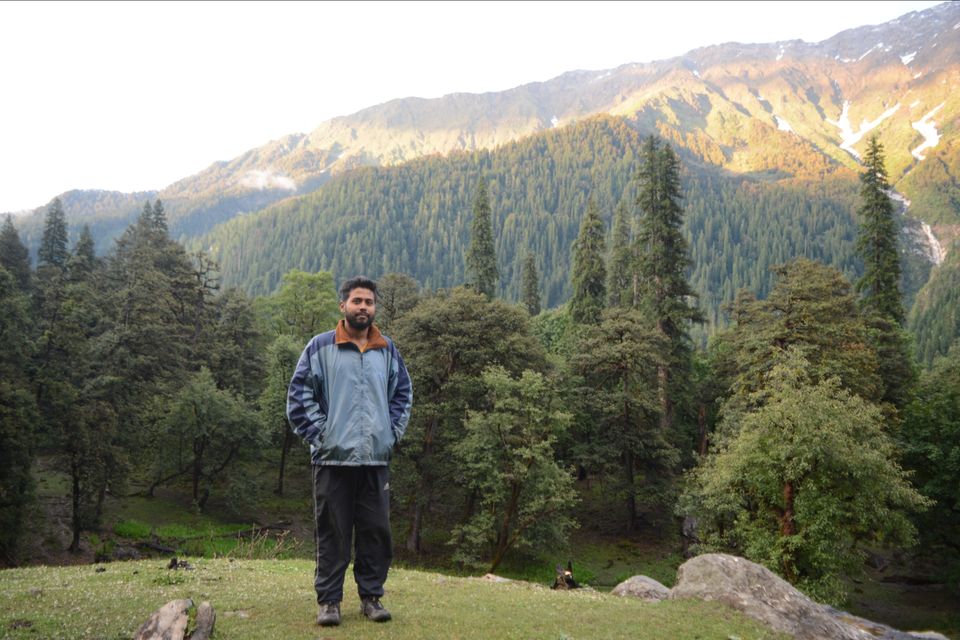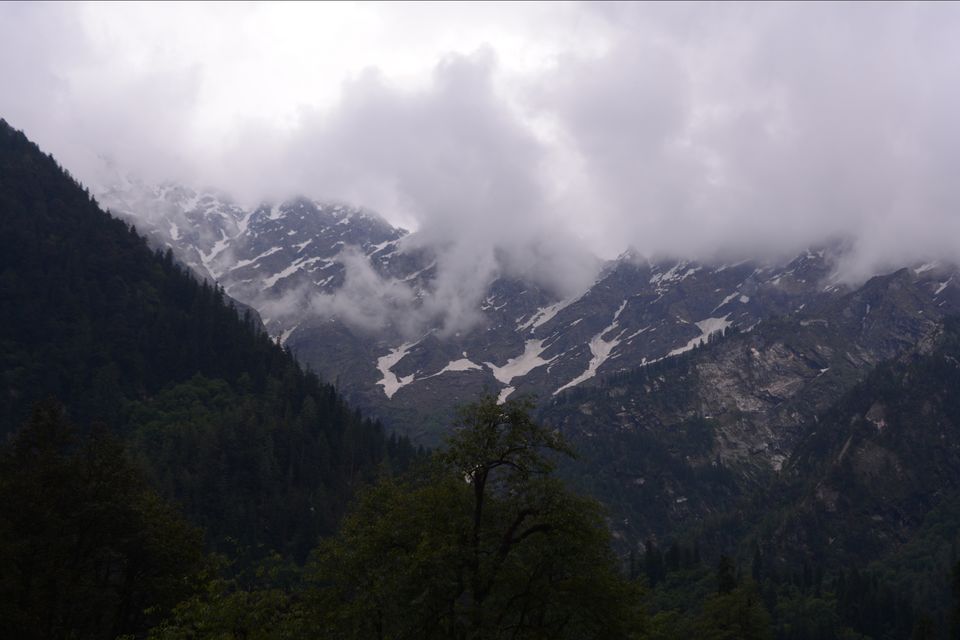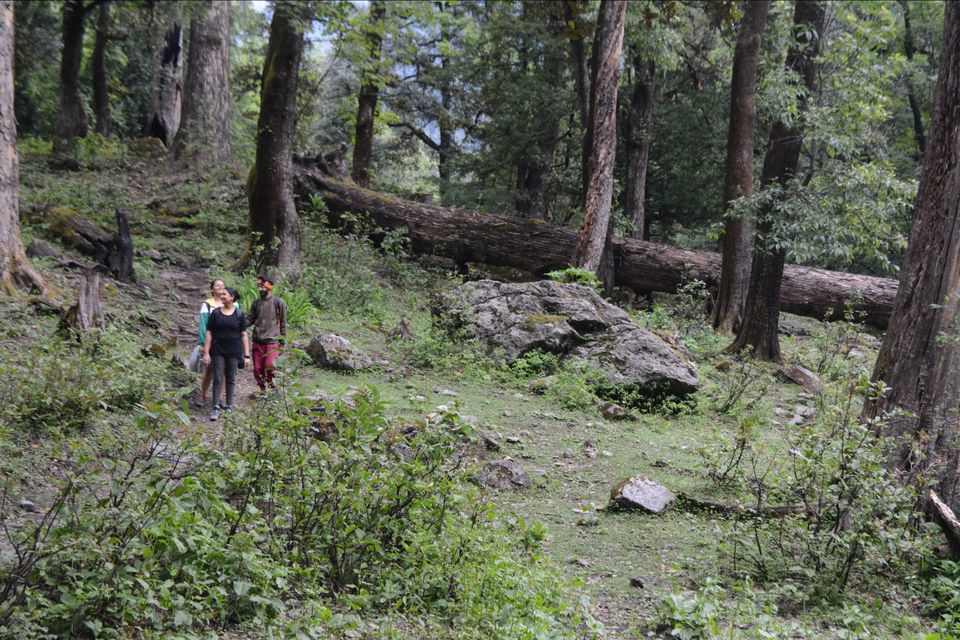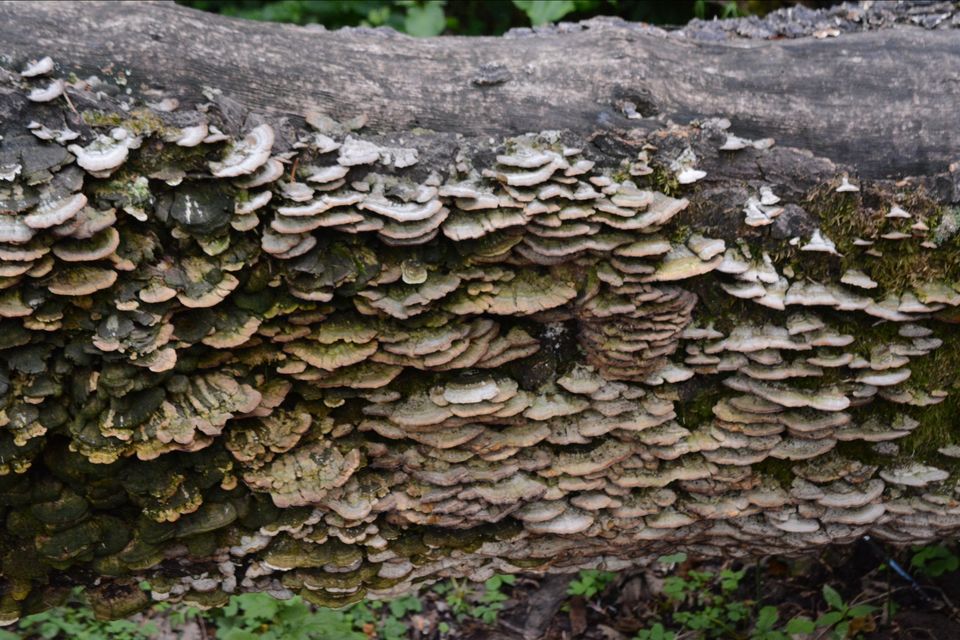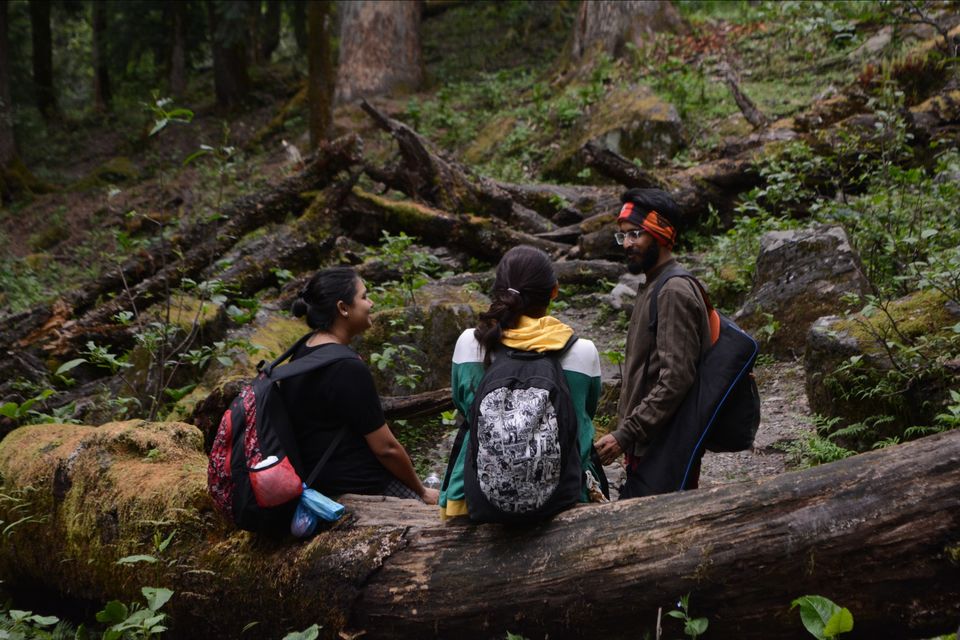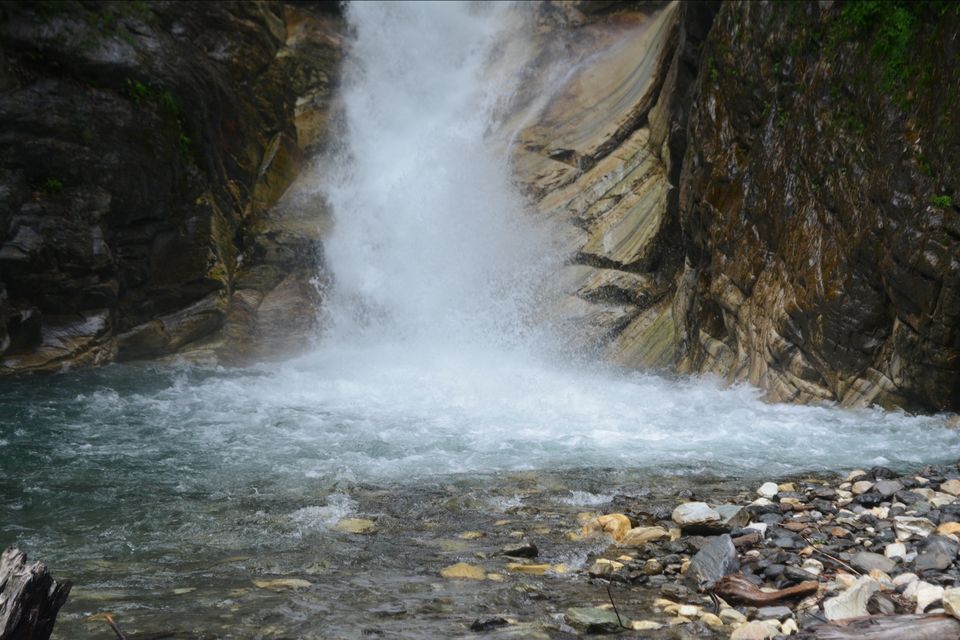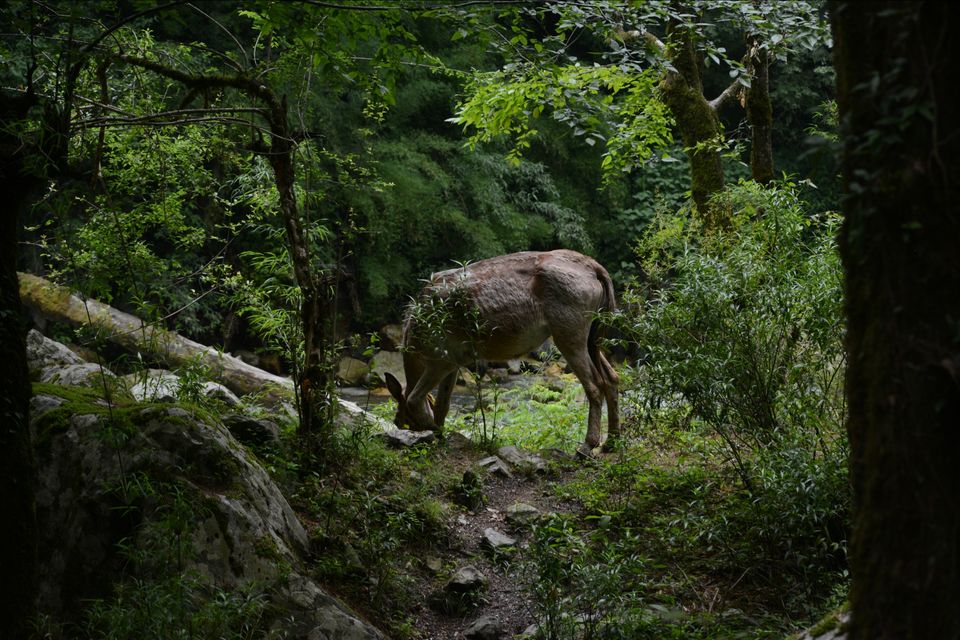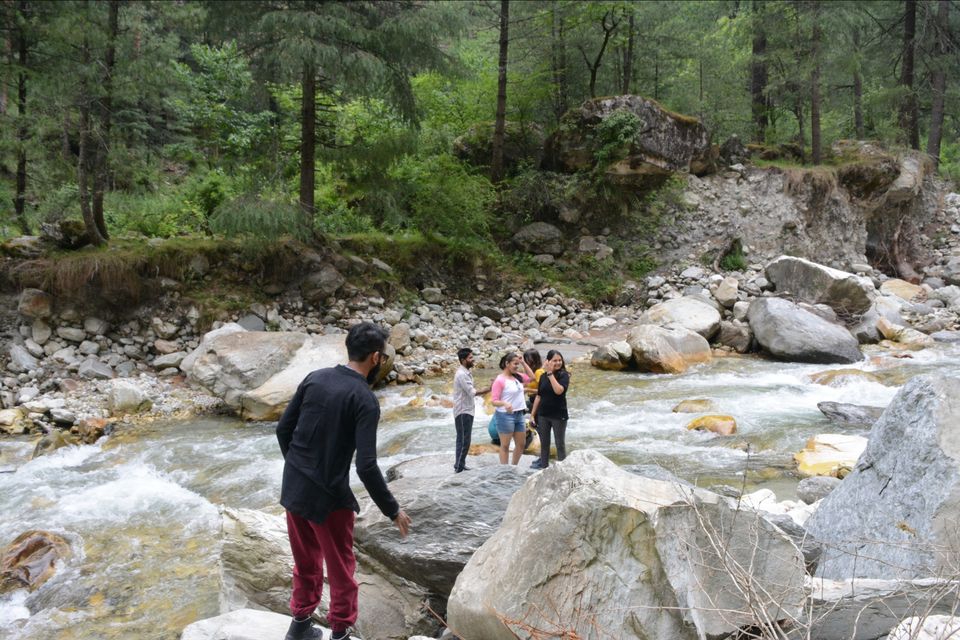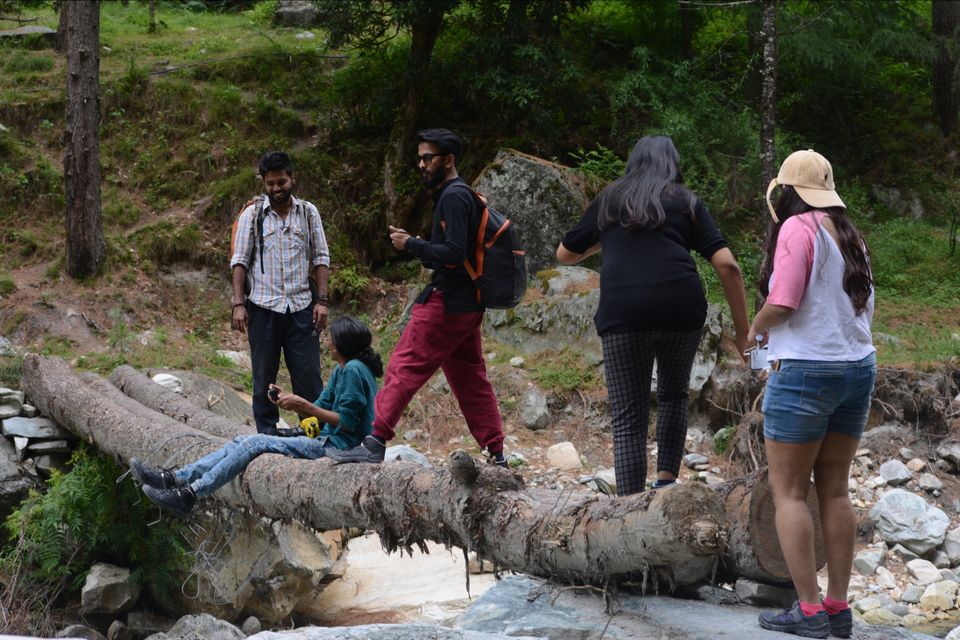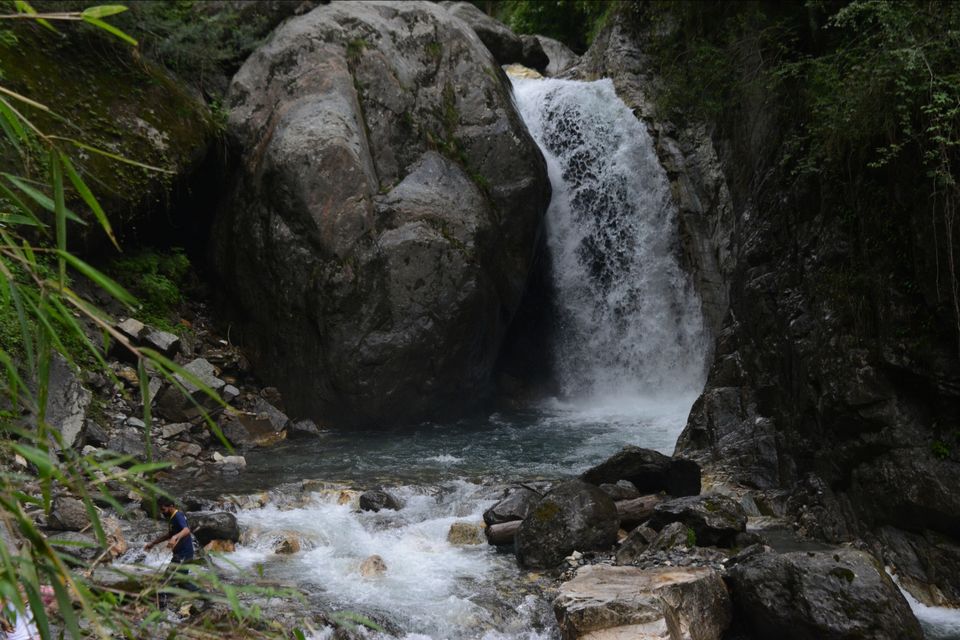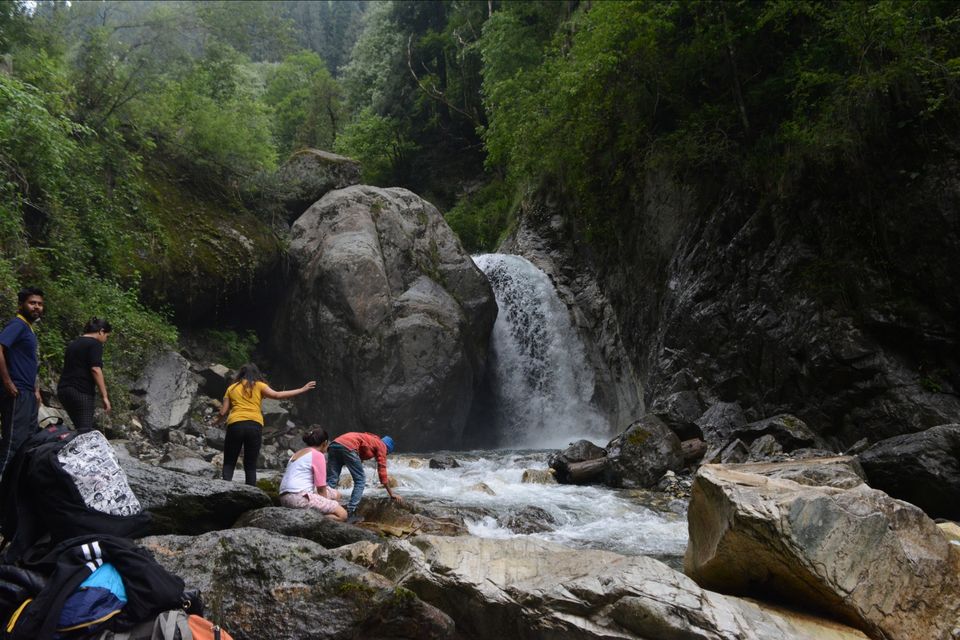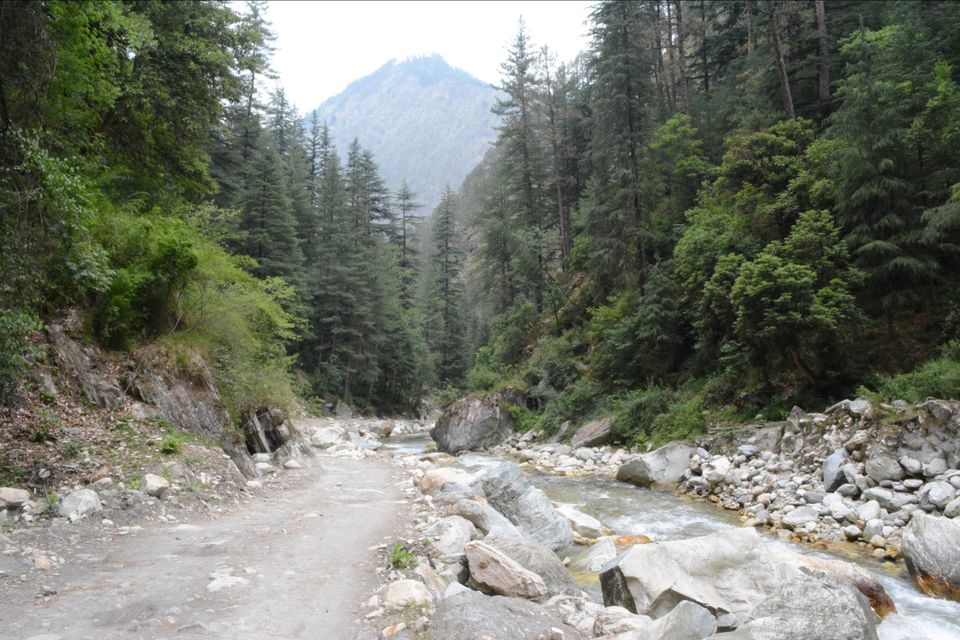 Early morning with superb view, made tea and maggi as breakfast. Bid goodbye to the himalayas and started the downhill journey towards grahan and then kasol without much time at hand. Knees were going weak after so much of hiking for last 2 days. We managed to cover most of the journey by daylight but it was finally dark and 2 hour journey was yet left. The view of the sky, when we switched off all the souces of light, was just bewitching. Scintillating. Reached back kasol after 2 days. And it was time to relax. We went to mama's cafe and had lots of food. Then slept early.
Kasol hostel cost 600 per bed.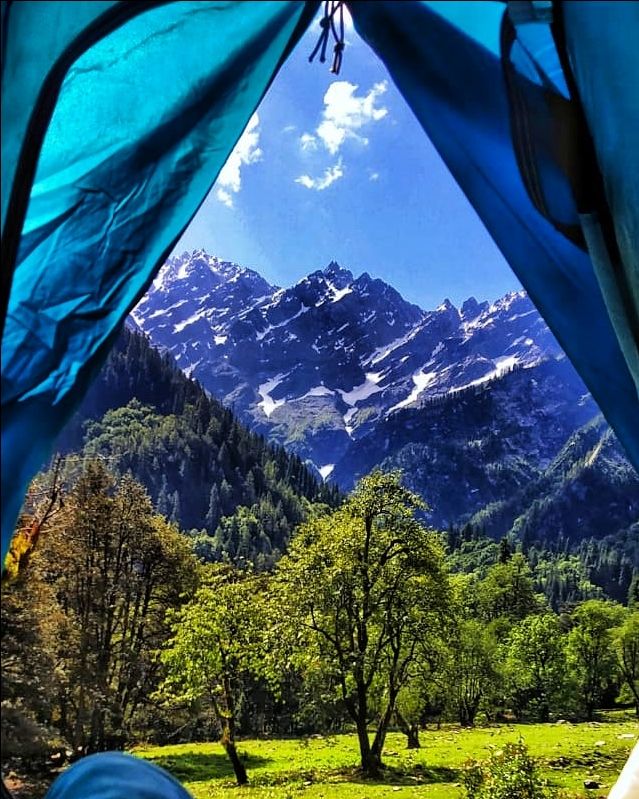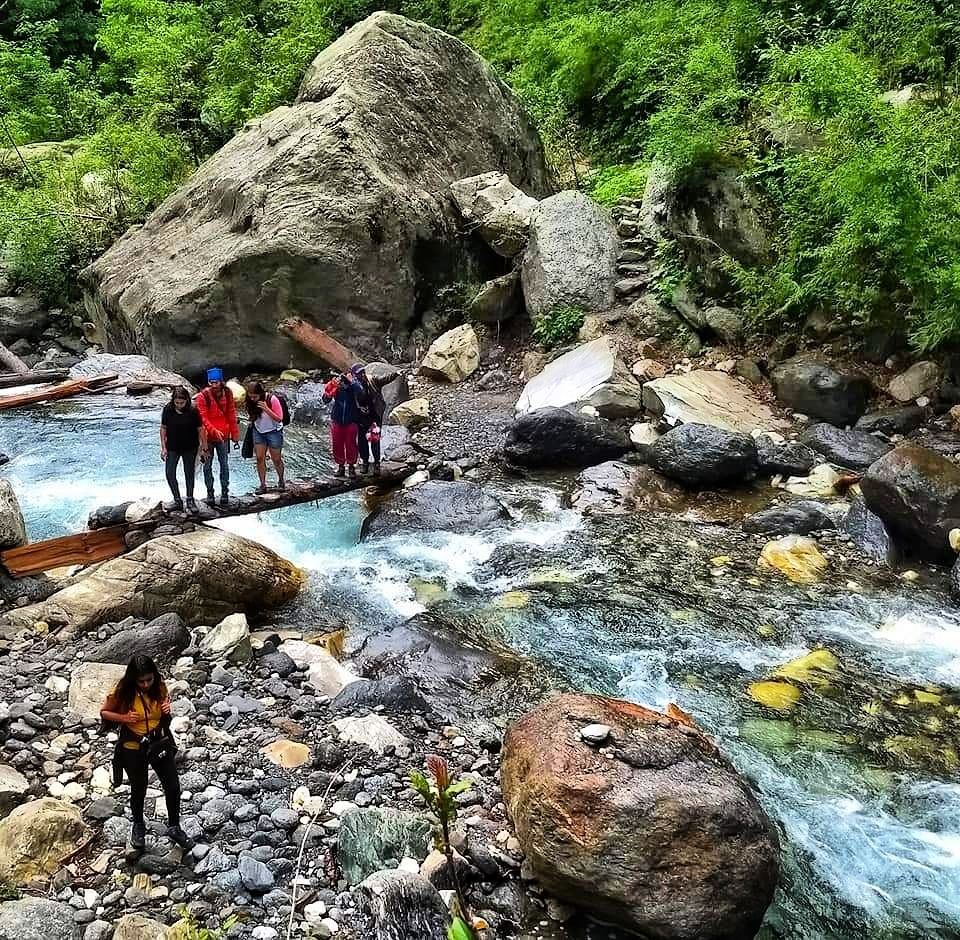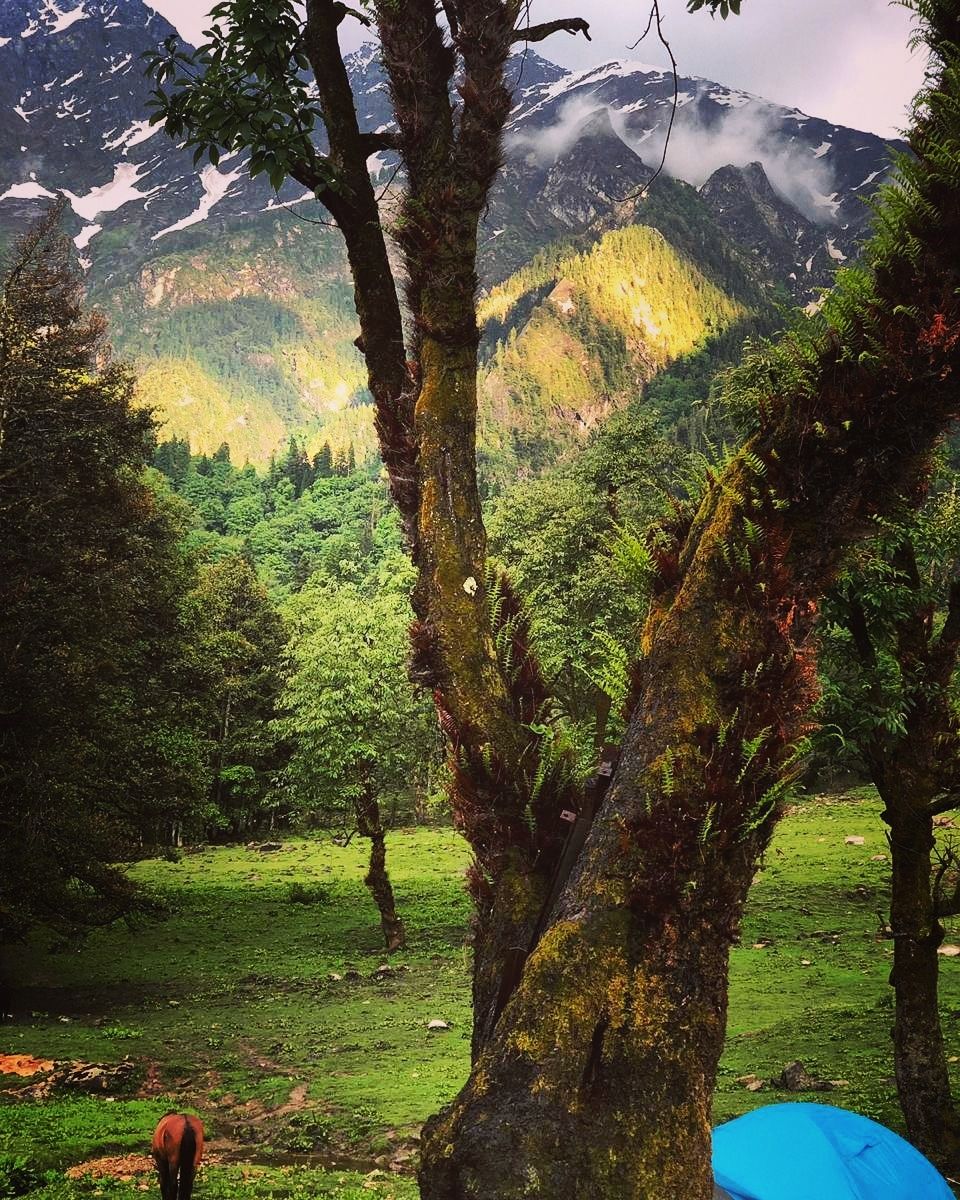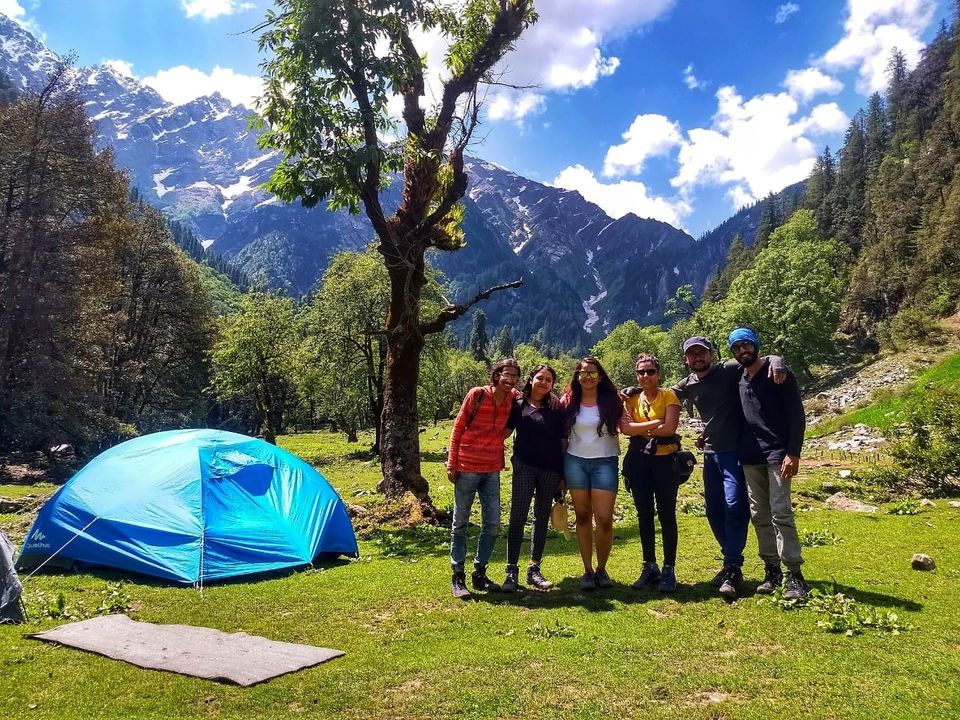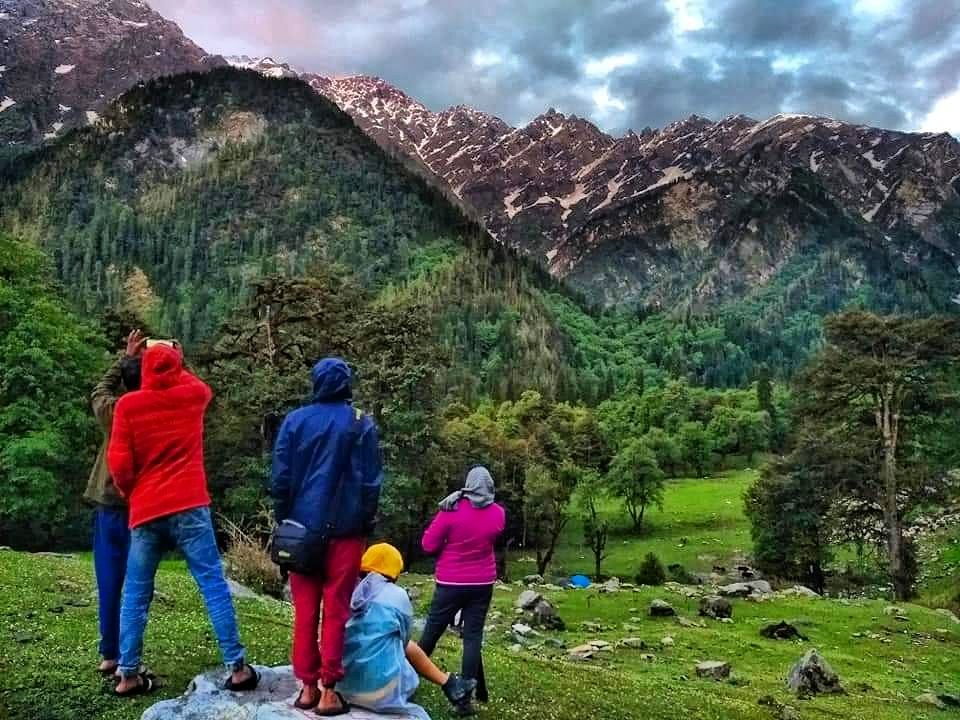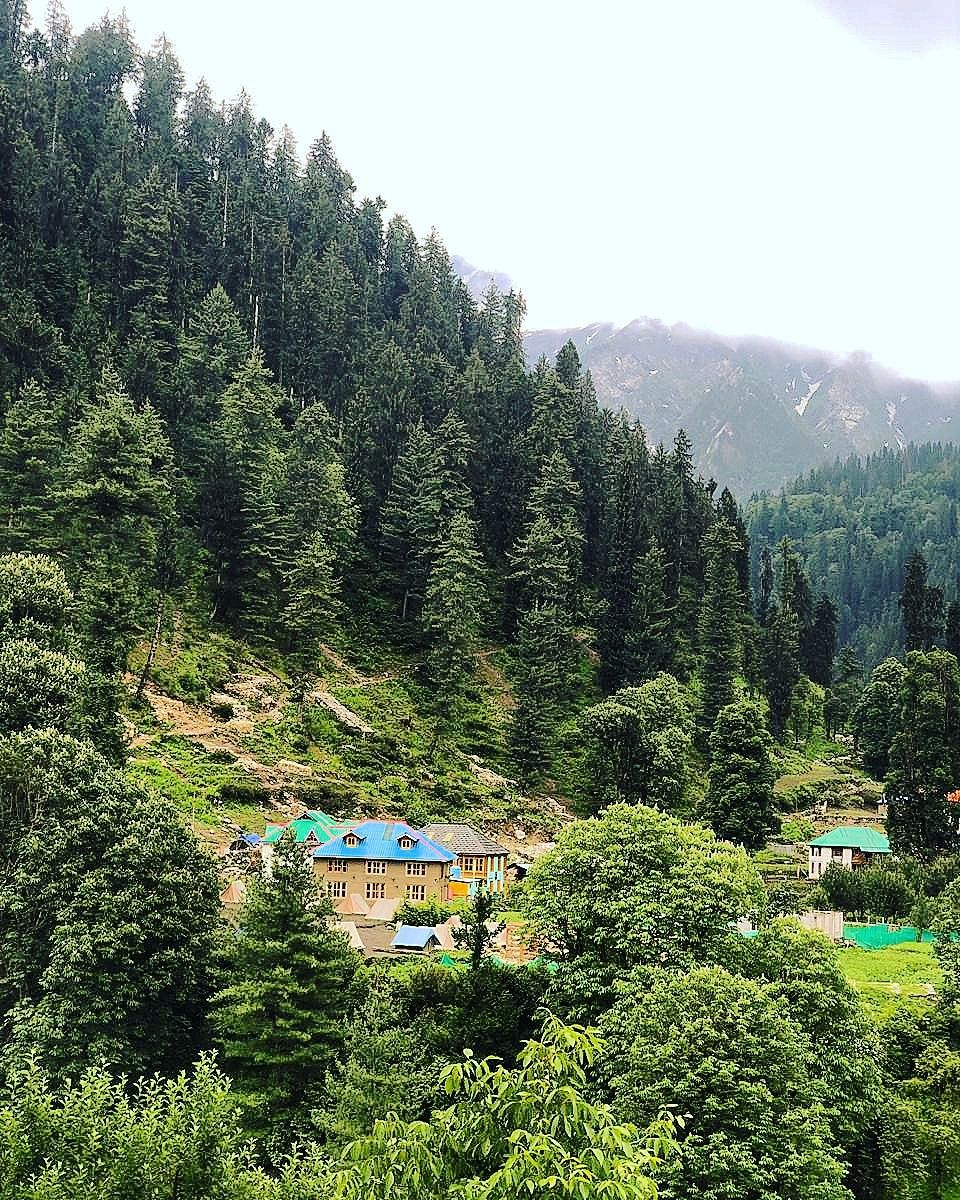 We left for Bir the next day. It is considered as the highest paragliding site in India. It took us full day to reach the paragliding site but the resting place was just amazing. It was the 'sunset point' in Bir (Bid). The rooms were luxurious and the view from the rooms were extraordinary. Full view of the amazing town of Bir Billing was visible. City looked wonderful glowing like diamonds surrounded by hills. And the moon that night was so magical, wait till you see yourself. I am attaching a picture.
We took a public bus from kasol to mandi. From mandi to Bir road by public bus. From Bir road to sunset point by cab.
Cost of stay came to 350 per bed.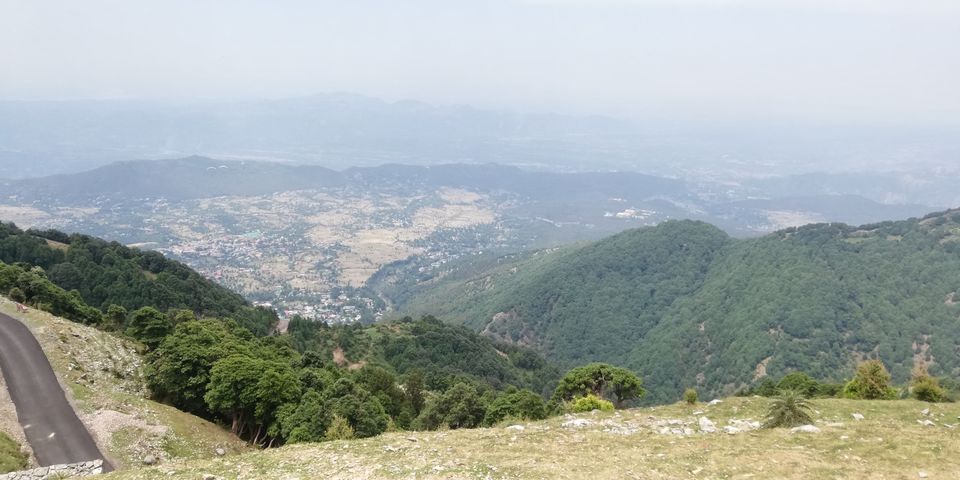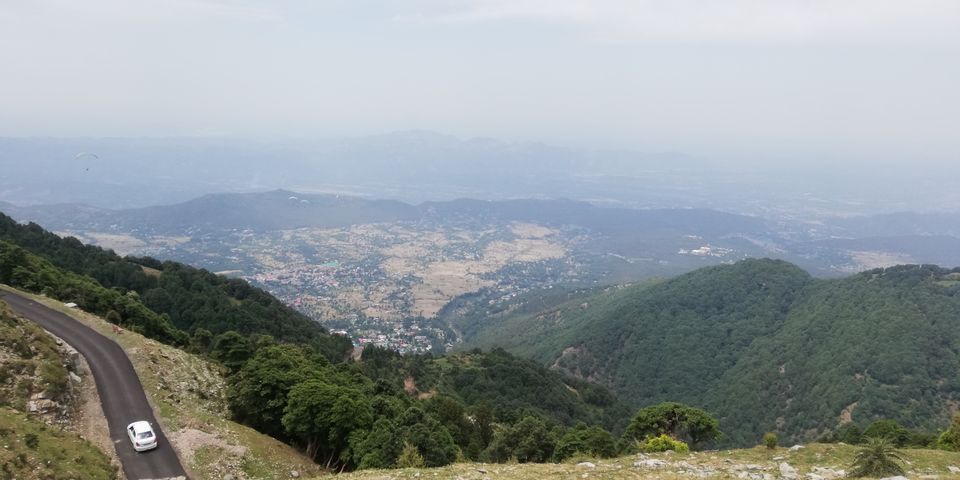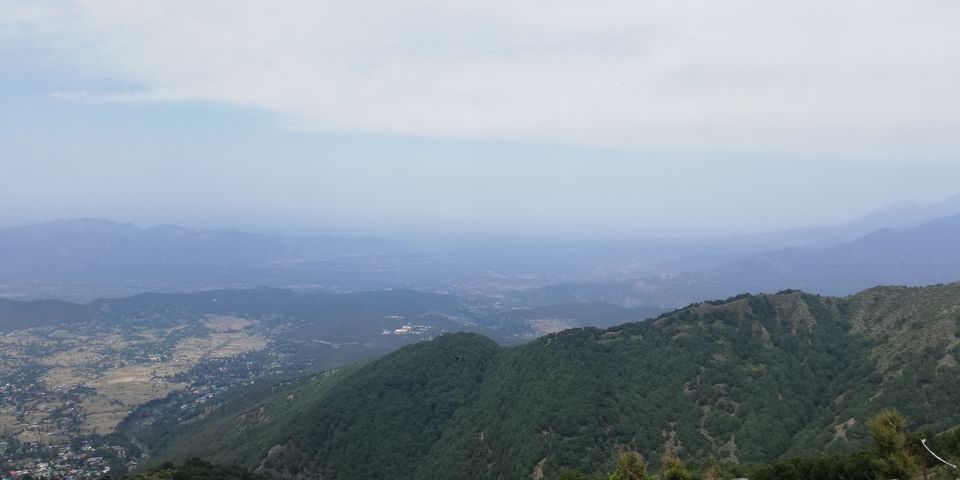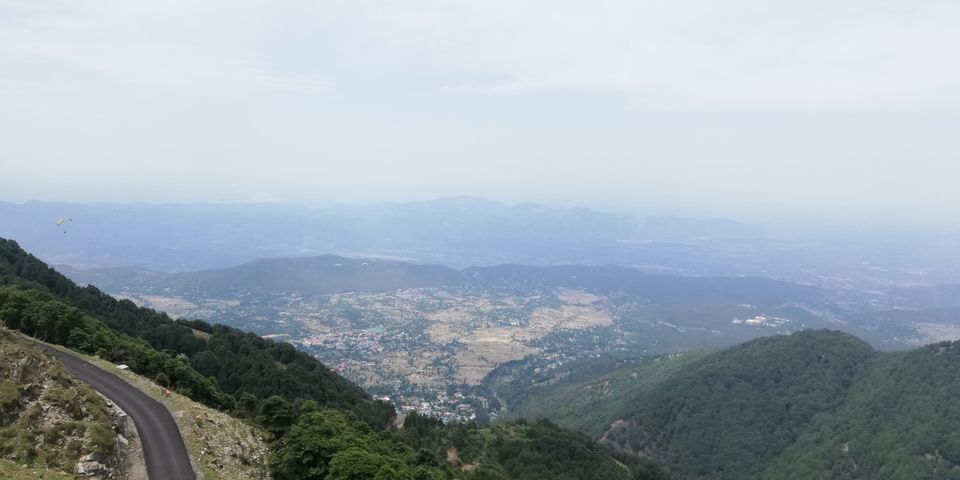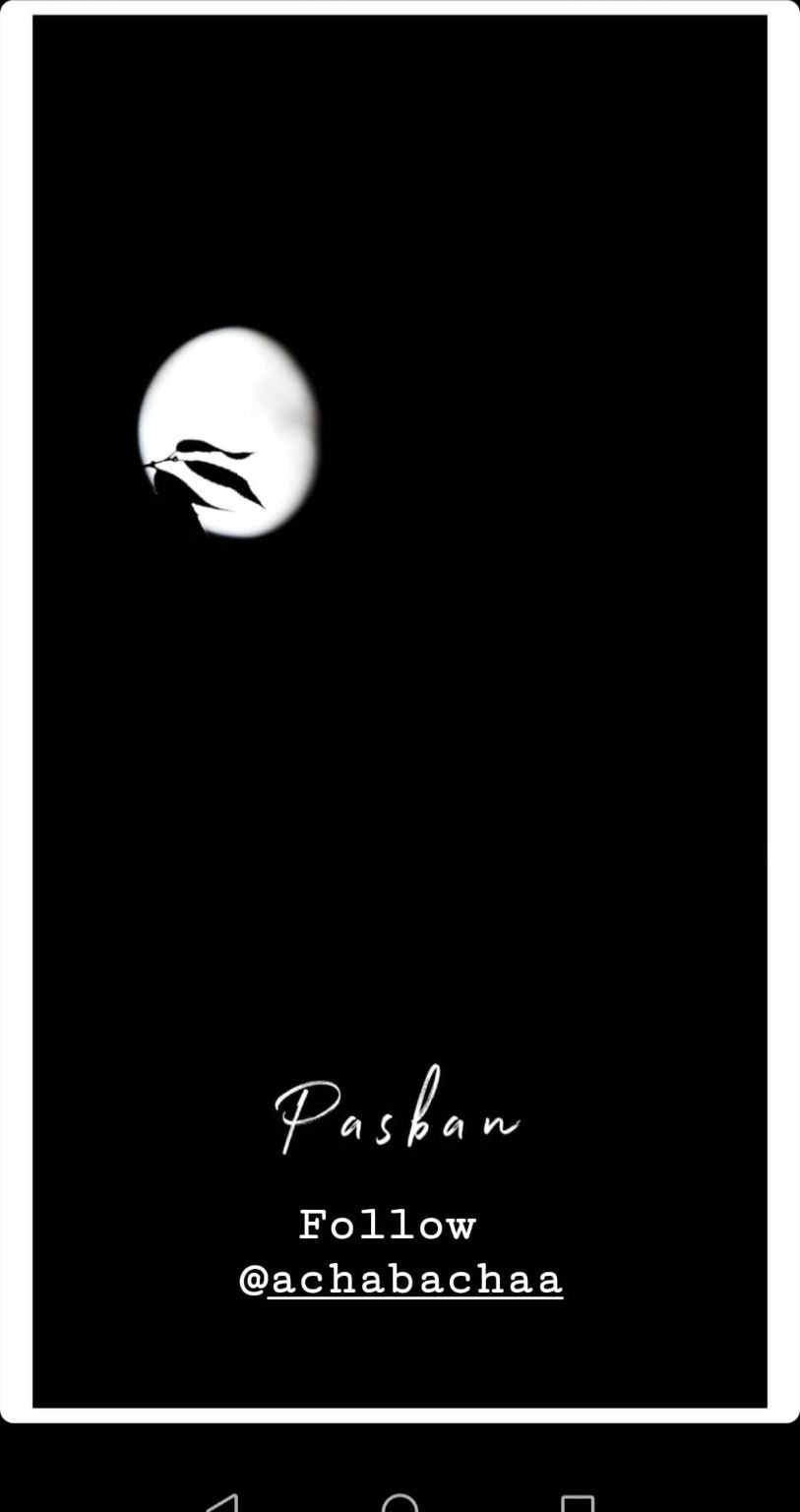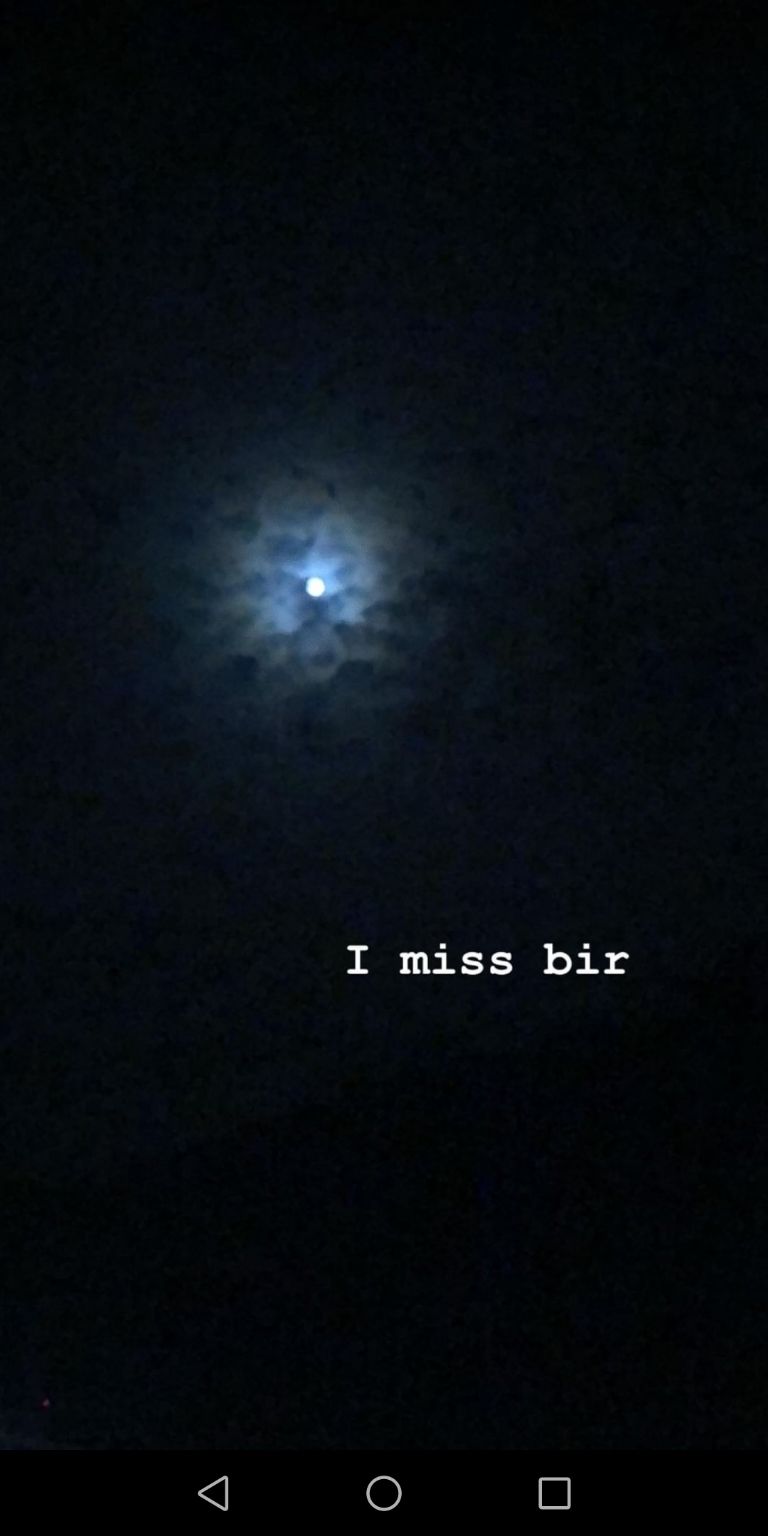 We went for paragliding. It was so good. I had tried it for the first time. And it was an amazing experience. We also roamed about the locals of Bir which was generously beautiful. Then we set off to Dharamshala. And reached Mcleodgunj by the evening. Stayed at a backpacking hostel. It was lovely.
We took public bus to Dharamshala from Bir. From Dharamshala we took a cab to mcleodgunj.
Stay at mcleodgunj cost us 600 rupees per bed.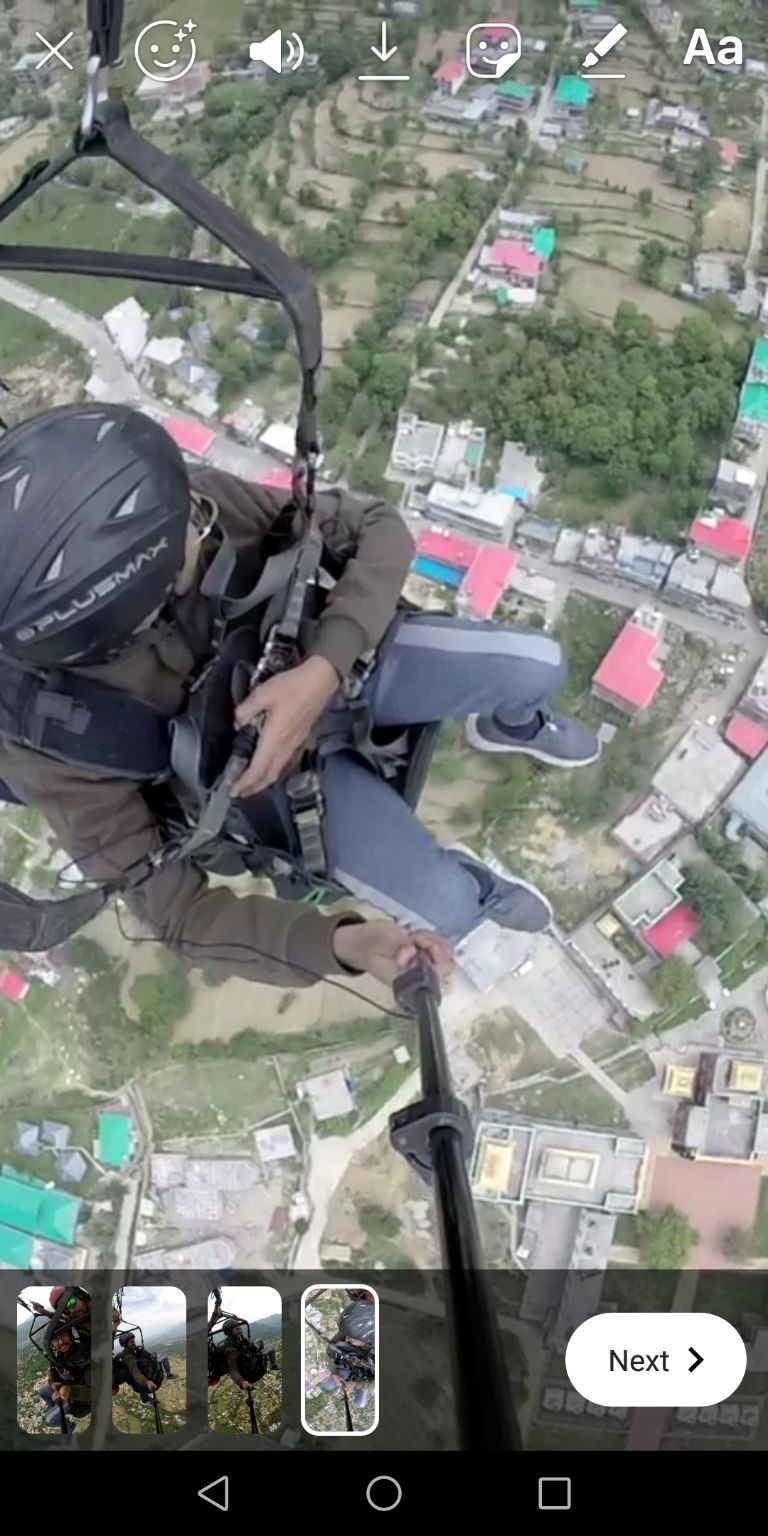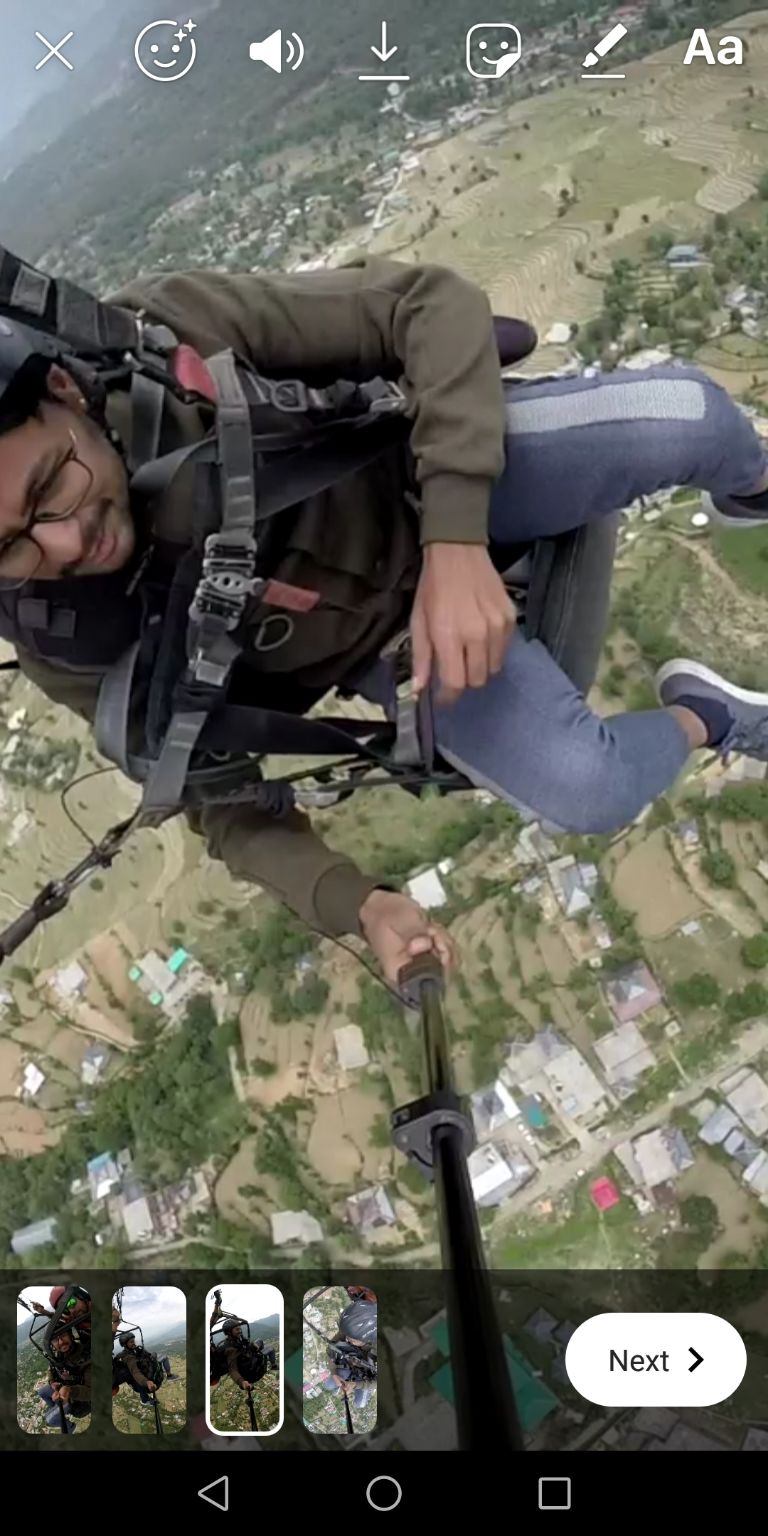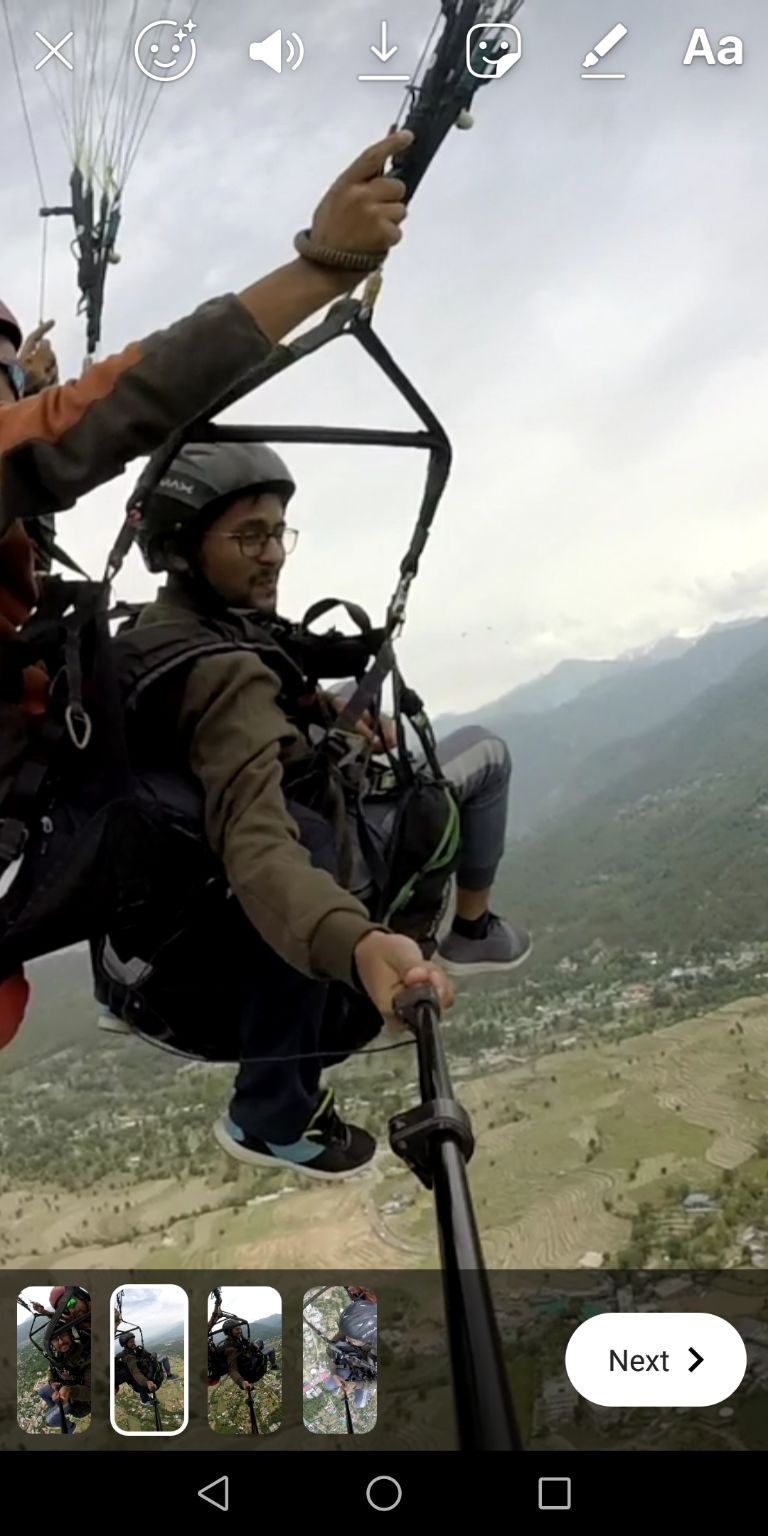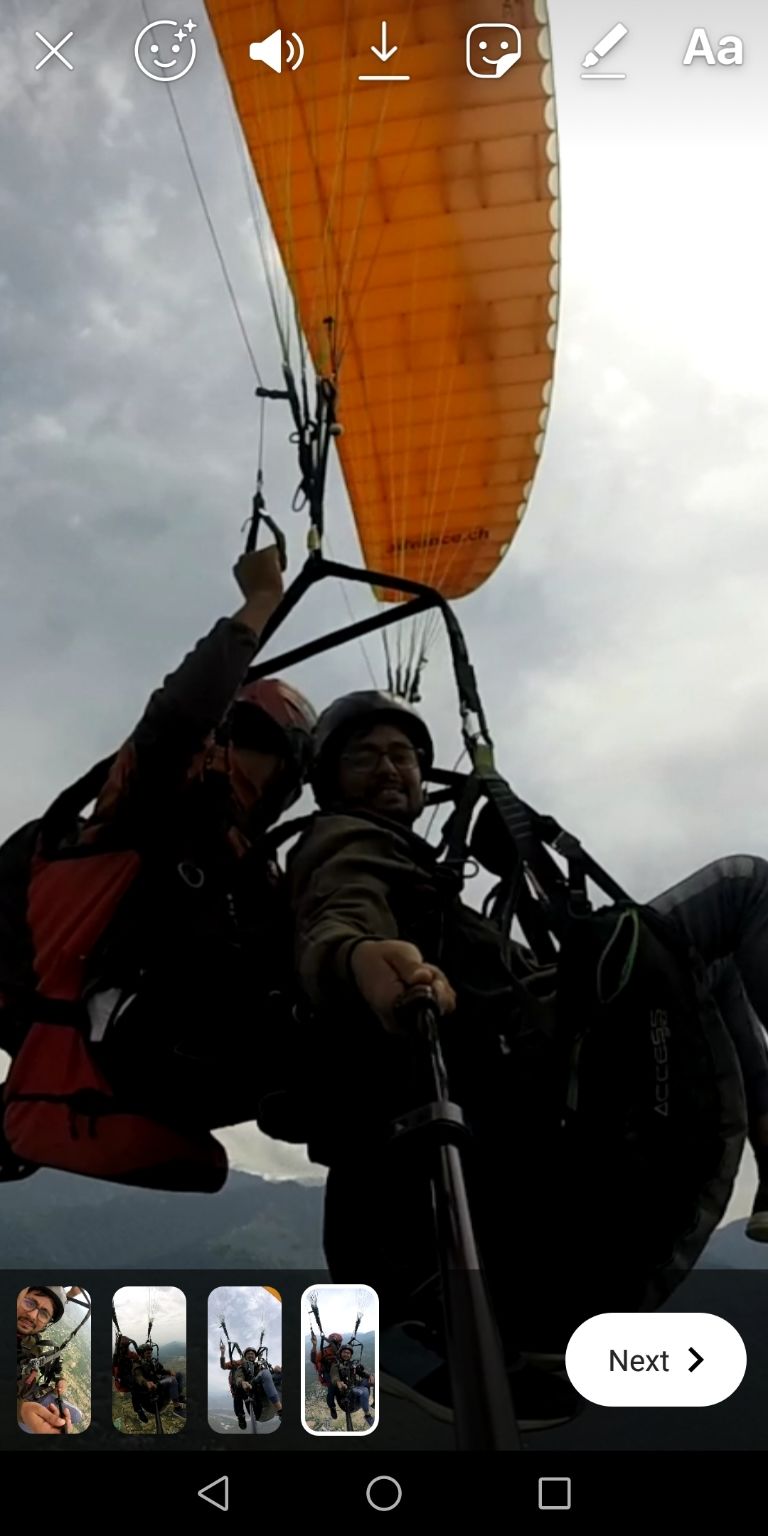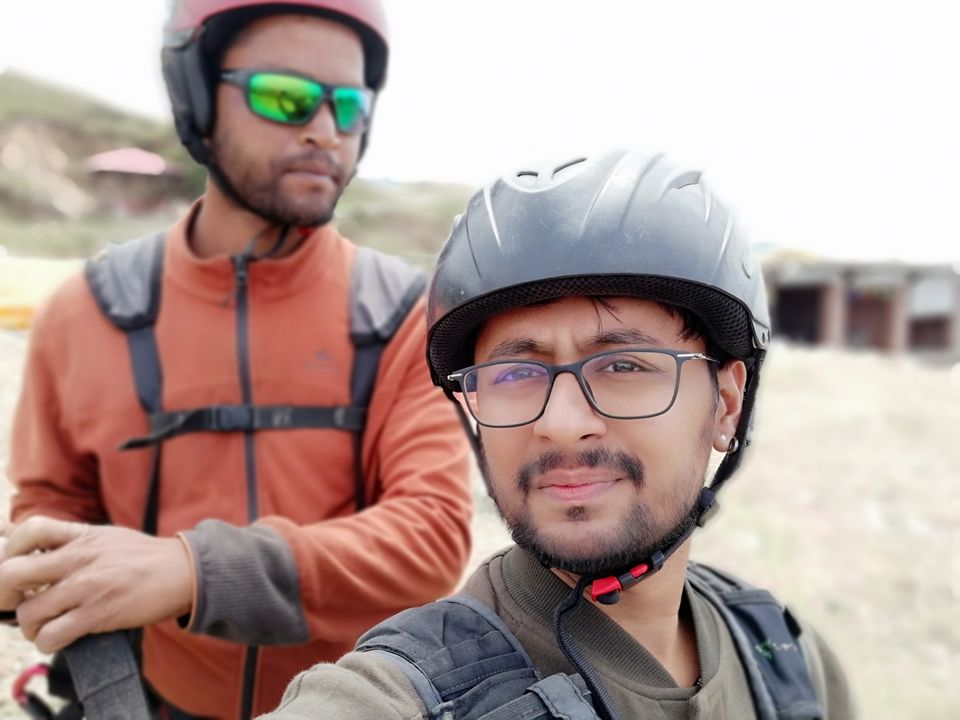 Visited the Dalai Lama temple. Also the local market of mcleodgunj. It was so refreshing. Amazing printed clothes, souvenirs and strange artistic memoirs. Did a bit of shopping and then headed back to the hostel for an hour of rest. Had booked a cab for Dharamshala from where we would be getting our bus to Delhi.
Bus cost us 1200 rupees per person from Dharamshala to Delhi .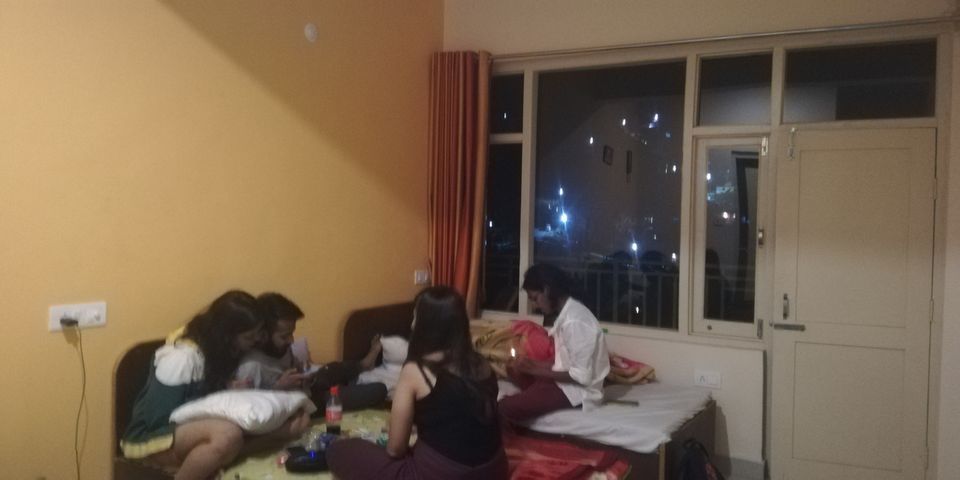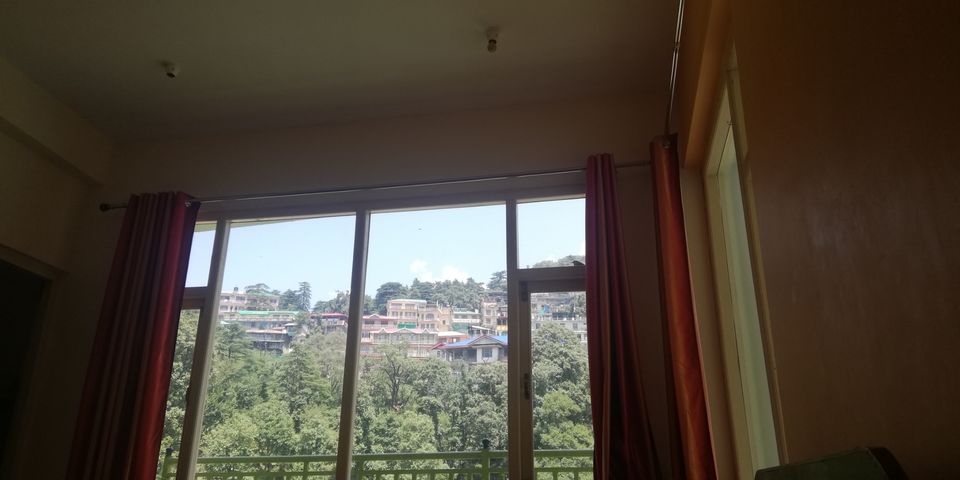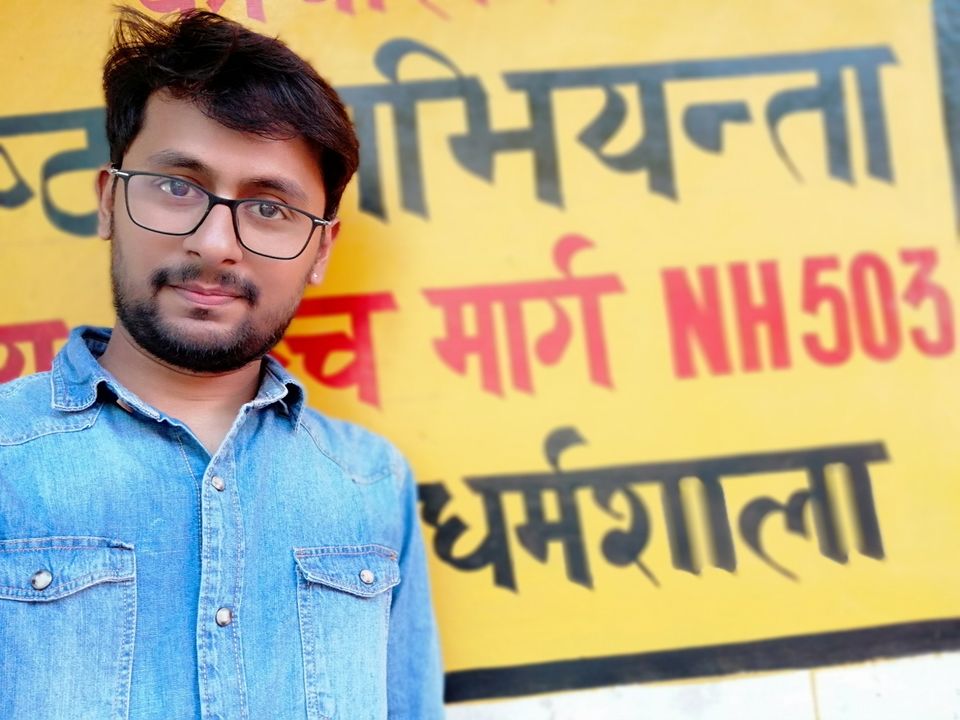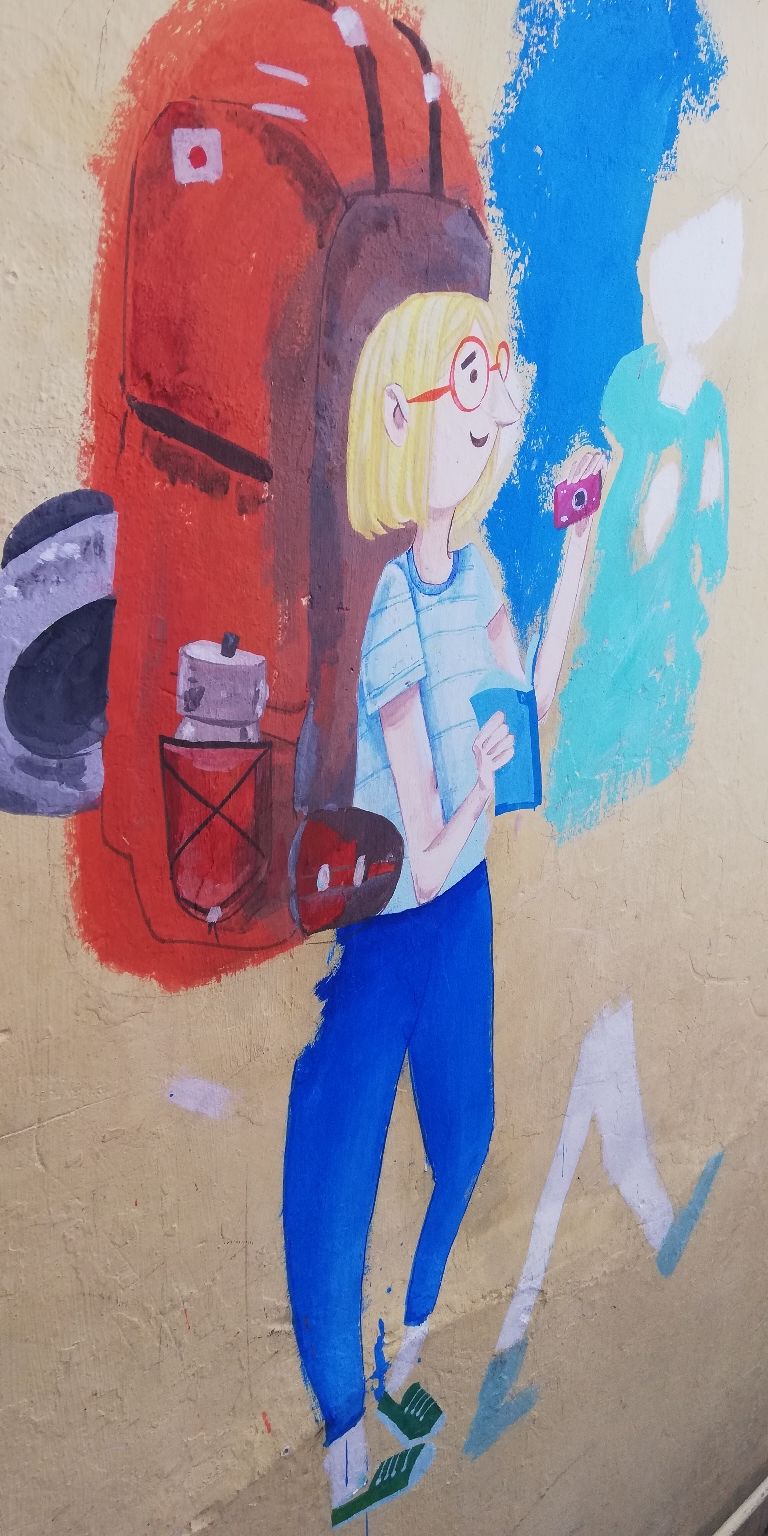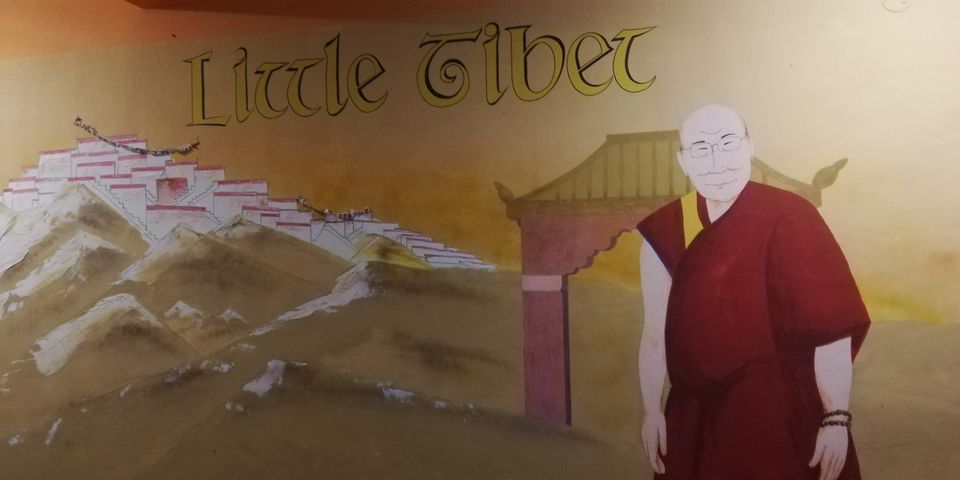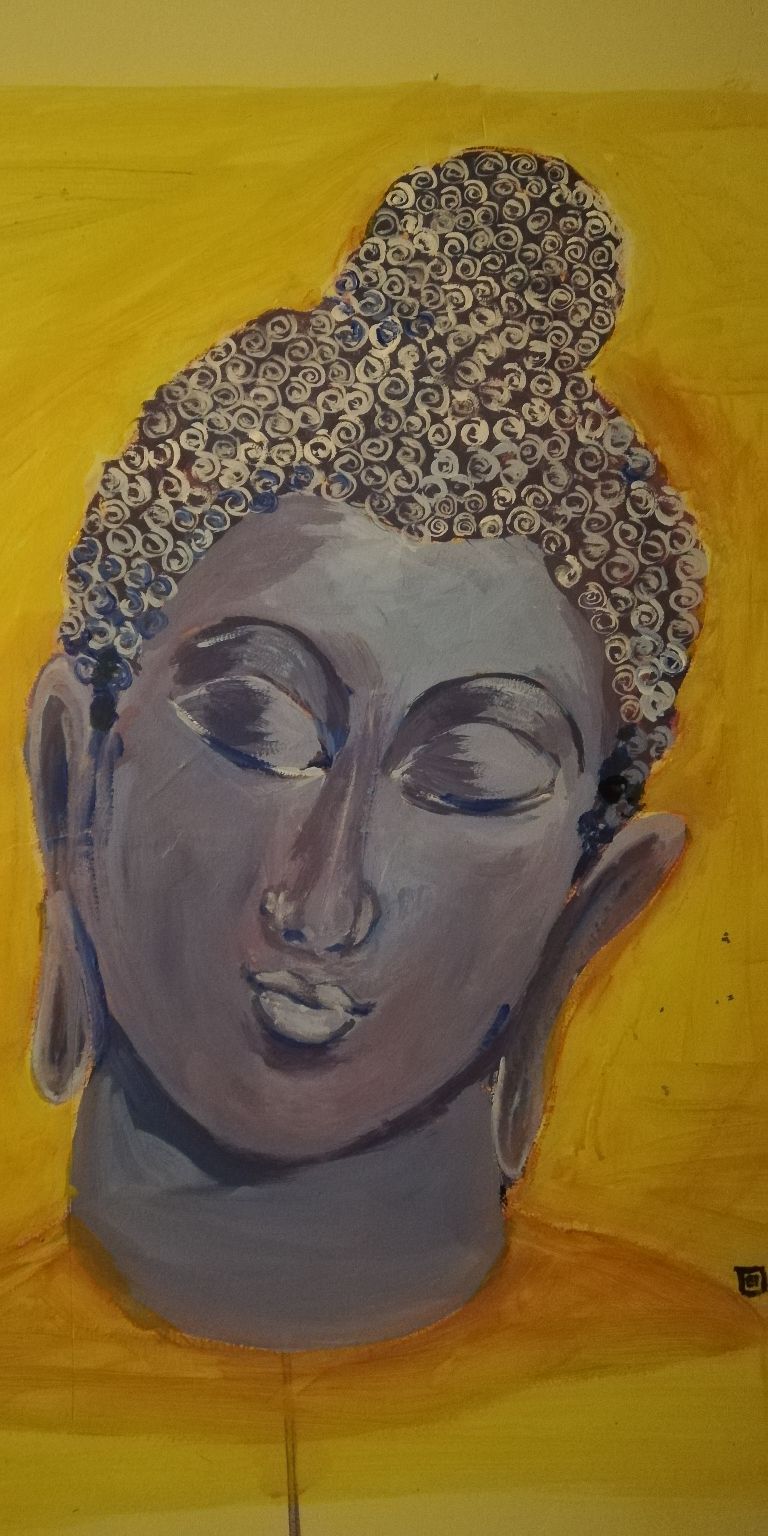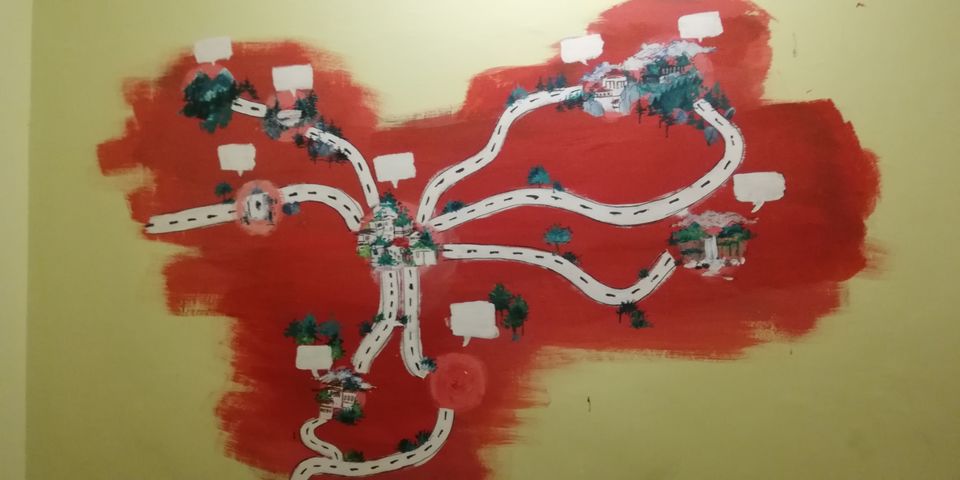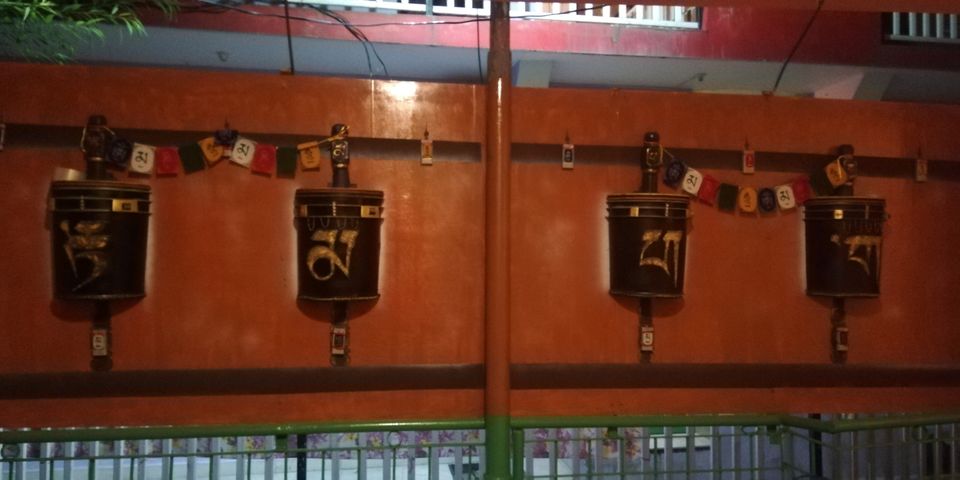 @pratiksurekaphotography
@achabachaa
Follow on instagram for photography of the trip as well as others.
@deepjyoti_biswas
Follow on instagram for best guide experience in the himachal region as well as himalayas.
Other instagram handles of my fellows for cross reference
@shalinig736
@dagashivangi
@beingtranced
@aloochaap