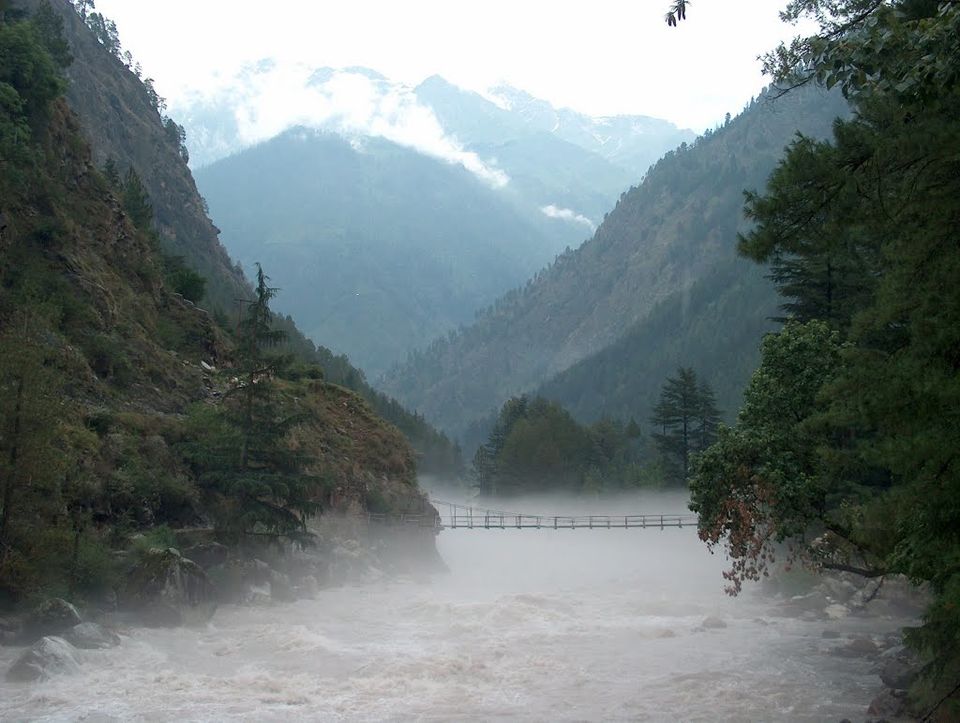 Kasol, known as the mini Israel in Himachal Pradesh, is a hill station in Parvati Valley, on the way to the pilgrim town of Manikaran. It is located 42 km east of Kullu at a height of 1640m. It's a small village, but almost overrun with reggae bars, bakeries and cheap guesthouses catering to a largely hippie/Israeli crowd. It's also a summertime venue for trance parties transplanted from Goa and at any time an easy base for exploring the forested valley or just chilling out. The village is divided into Old Kasol on the Bhuntar side of its bridge, and New Kasol on the Manikaran side.
Kasol is an ideal destination for backpackers, trekkers and nature enthusiasts due to its scenic valley, untouched mountains and great climate throughout the year. It is an important base for trekking towards Sar Pass, Yanker Pass, Pin Parvati Pass and Khir Ganga.
The recent inflow of Israeli tourists has triggered mushrooming of restaurants, hotels and shops catering to their needs. Kasol offers the much needed respite for young Israelis desperate for a break after their compulsory military service. With a sizeable Israeli population, it comes hardly as a surprise that the signboards outside shops are also written in Hebrew. Cafes and restaurants serve Israeli cuisine along with local dishes.
Kasol is ideal for a vacation if you want to chill in the lap of nature. The village is an open space by the banks of the Parvati River where one can spend lazy afternoons. The river abounds with trout and is the perfect place for angling. However, permission from forest department is required for trout fishing in the river. Parvati River at Kasol is ideal for white water rafting.
One can also visit Manikaran which is famous for the natural hot springs. The hot springs is said to possess curative powers. Many pilgrims take a dip in the holy water to wash away their sins.
One must have an angling license and receive a permit from the forest department for angling in Kasol.
Kasol has many cafes and restaurants. As it is a favorite with Israelis and other foreigners, continental cuisine is also available apart from North Indian and local cuisine.
Kasol enjoys pleasant weather throughout the year. Best time to visit Kasol is from March to May.
How to Reach:
By Bus- One can reach up to Bhuntar, from Bhuntar Buses and taxies are available to Kasol
By Air- Kullu is the nearest Airport.
By Train- Ahuj Railway station is the nearest railhead from the Parvati Valley.
Where to Stay:
Guest houses and budget hotels are available.
Frequent searches leading to this page:-
kasol solo trip package, best solo trip kasol india, kasol best places solo india