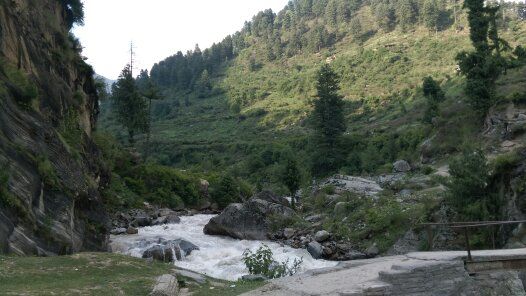 Location – Kheerganga, Parvati valley Himachal Pradesh
Route: Chandigarh- Mandi- Bhuntar– Kasol– Manikaran– Barshaini– Rudra Nag– Kheerganga
Famous for: Trekking, Hiking
Best Season: May – Nov
Travel Photographer – RICHA NAG
Far away from the hustle and bustle of the city, spend a night like nomads in a camp at Kheerganga under five billion star accomodation. Mind you, no big comfortable rooms but a heavenly stay in the lap of nature. So if you are a nature lover and a tad bit adventurous, you must not miss this experience.
It is an ideal destination for backpackers, trekkers, nature lover and adventure enthusiasts because of Kheerganga's scenic beauty, untouched mountains and great climate. Moreover, the abstract blend of shade, greenery, activity and tranquility in Kheerganga can yield concrete advantages for people like convincing them to appreciate and preserve the old-grown forests for future generations.
Located in the Parvati Valley of Kullu district just 22kms away from Manikaran, is a beautiful place called Kheer Ganga. This is the place where 'Kartik Ji', the elder son of 'Lord Shiva' remained in 'samadhi' for thousands of years while they stayed on earth. Kheer Ganga is not only popular for its hot springs, but also for the holy River Parvati that surrounds the virgin forests of this place and gushes down mischievously through the verdant forests. The valley offers some amazing landscapes, forests, streams and complete solace. Definitely a must visit for any mountain lover.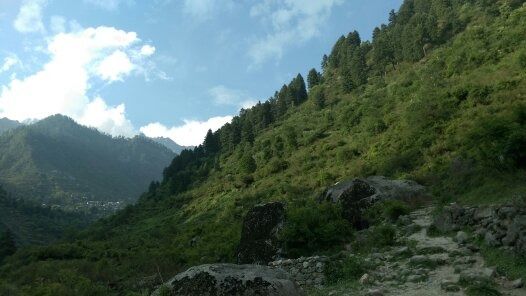 We humans have lots of expectations in our lives, for ourselves and our loved ones - to study in the best school that one can afford, to eat healthiest meals, to reach the zenith in our careers, the list goes on and on.However, life can be filled with unexpected ups and downs, bends and twists, troubles and situations that we often do not plan for. It is a true fact of life, high today but maybe low tomorrow. The Kheerganga trek looks like an analogy of life. It's Beginning is smooth but as we head towards its completion, one does experience unexpected ups and down.
We are four friends, Jazz-Shivani-Nikita-Richa (yes, we come in a package deal :P), of which Nikita was not around so she couldn't make this time for the trip. So me and Jazz started our journey from chandigarh and Richa came to Manikaran from Baijnath. Its been 7 years since we are together and from past 2 years we were desperately planning for this trip.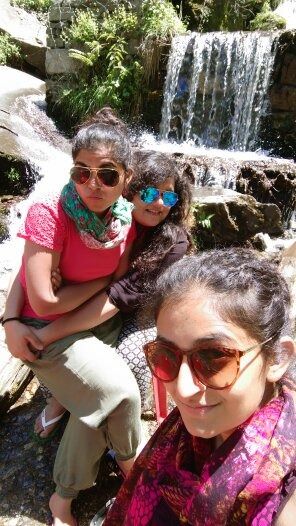 How to get there: From Chandigarh one can go Manikaran via bus or taxi, its a long journey one might want to take a break at Kasol or Manikaran. Distance between Kasol and Manikaran is approximately 4km.
Kasol offers the much needed respite for young Israelis desperate for a break after their compulsory military service. With a sizeable Israeli population, it hardly comes as a surprise that the signboards outside shops are also written in Hebrew. Manikaran is famous for the natural hot springs which is said to possess curative powers. Many pilgrims take a dip in the holy water to wash away their sins.
Day 1, we started our journey around 12 noon which starts from Barshiani, which basically is a Dam construction site. First thing that you will need is a good pair of shoes and a backpack. But if you plan to stay only for one night then carry less luggage (Unlike the mistake we made and carried a huge bagpack with extra stuff). So thank us later and travel as light as you can with only essentials, or no need to carry anything at all while you are on trek, except a water bottle as the heat can take a toll on you. Along the trek you will find good number of shops which serve Maggi, omelette, tea, snacks etc. The recent inflow of Israeli tourists has triggered mushrooming of restaurants, hotels and shops catering to their needs. Cafes and restaurants serve Israeli cuisine along with local dishes.
As we started our journey we met Farhan Ansari, a solo traveller from Mumbai. It was a great experience with him. It's the essence of this place that you meet so many strangers on your way, most of them super friendly, and you keep crossing ways with them here and there that they don't look strangers anymore.
The Jungle along the path was so dense that sunlight hardly reached the ground. By growing a canopy to hog on sunlight, trees also create vital oases of shade on the ground. But despite of all the danger of walking through a dense forest, we couldn't stop ourselves appreciating the beauty of this place. The human races innate attraction to forests is due to a phenomenon known as "biophilia" which is still in relatively early stages of scientific explanation. We know that biophilia draws humans to water, woods and other natural scenery, and exposure to forests in particular, has proved to boost creativity and encourage meditation and mindfulness. The human spirit yearns for places where nature is preserved and has not been rearranged by the hands of mankind.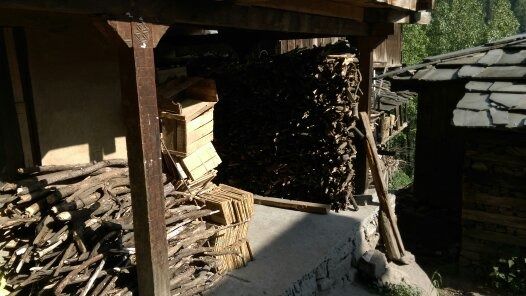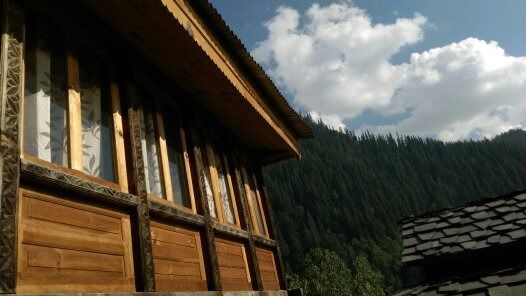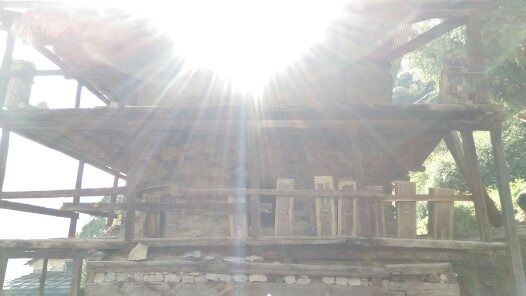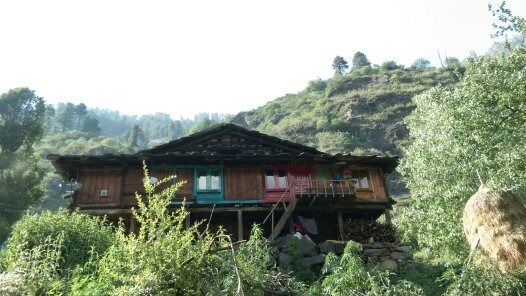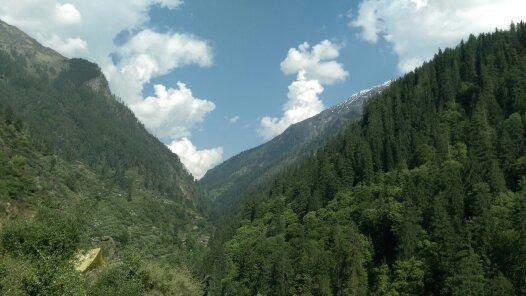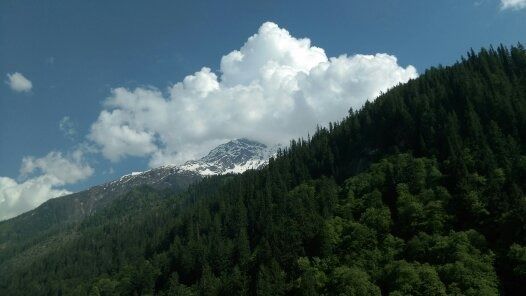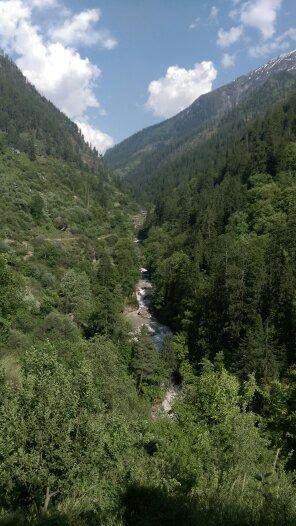 We strolled through the trek very slowly and steadly and we reached to our destination at around 6pm. The moment we stepped in Kheerganga we saw a huge ground surrounded by the majestic mountains. The journey was amazing but contrary to our expectations Kheerganga was an over crowded place. We were greatly disappointed after realising that this place is becoming more and more commercialised. We need to learn to respect mother nature.
Personally, this trek reminded me of Robert Frost's
The woods are lovely, dark and deep,
But I have promises to keep,
And miles to go before I sleep,
And miles to go before I sleep.
The trek to Kheerganga is considered to be the most refreshing one. With invigorating views on your way up and post the climb you are rewarded with an experience that can make you forget all your pains and aches- a refreshing bath in the natural hot water spring. I must mention that it has proper separate arrangements for women to relax and re-juvinate. I and my friends enjoyed a lot.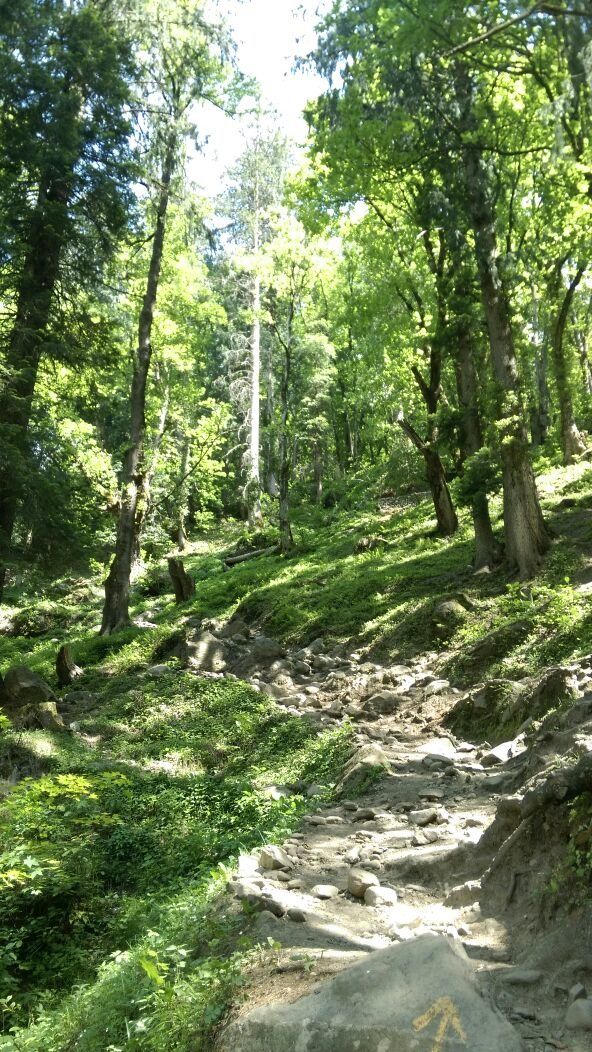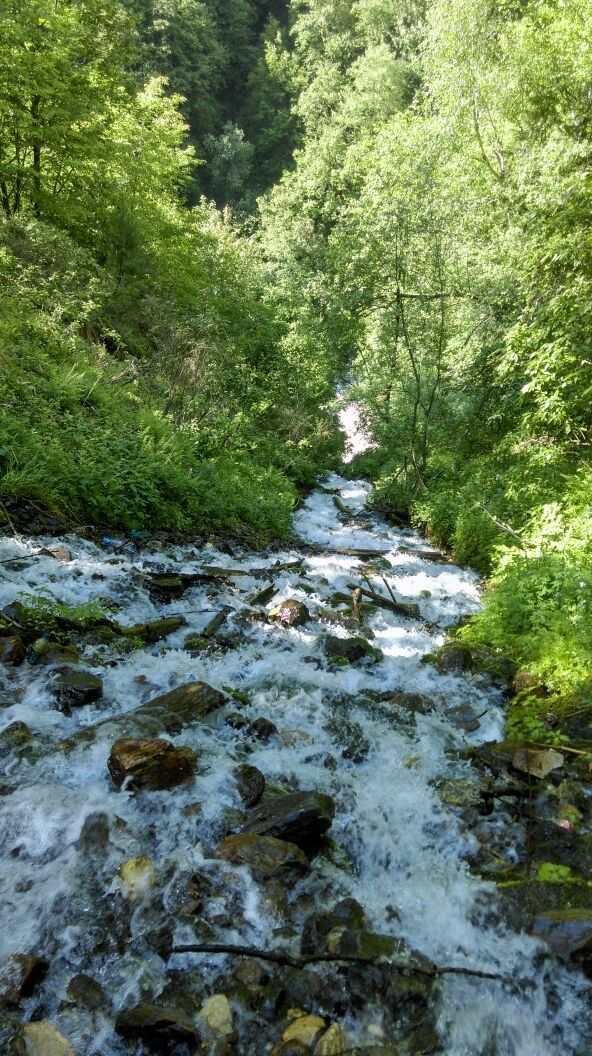 We stayed there for the night in a tent. The cost of accomodation was very less. They charged us Rs. 300/- for the whole tent which accommodated 3 people easily. We slept quite early as we were tired and woke up at 8am. As I unzipped my tent in the morning, i found a new companion(a himalayan dog) sleeping beside my feet (Probably it needed some bodily heat to pass through the night :P). There was a huge variation between the night and day temperatures. It was very sunny and hot in the morning. There was Cattle grazing the ground and a clear blue sky above us. Then we had our breakfast and after clicking some pictures we started our journey back to Kasol almost around 11am. On the way back we found a cafe named "Sun Flower Cafe" which was besides a small waterfall. We put our chairs in the water and had the yummiest Maggie ever! It felt so liberating to watch a herd of horses running here and there, some resting and having the best time of there lives on a grassy field in front of the cafe.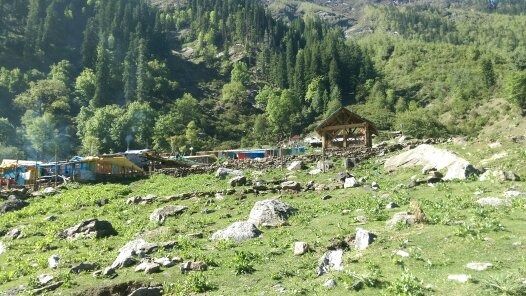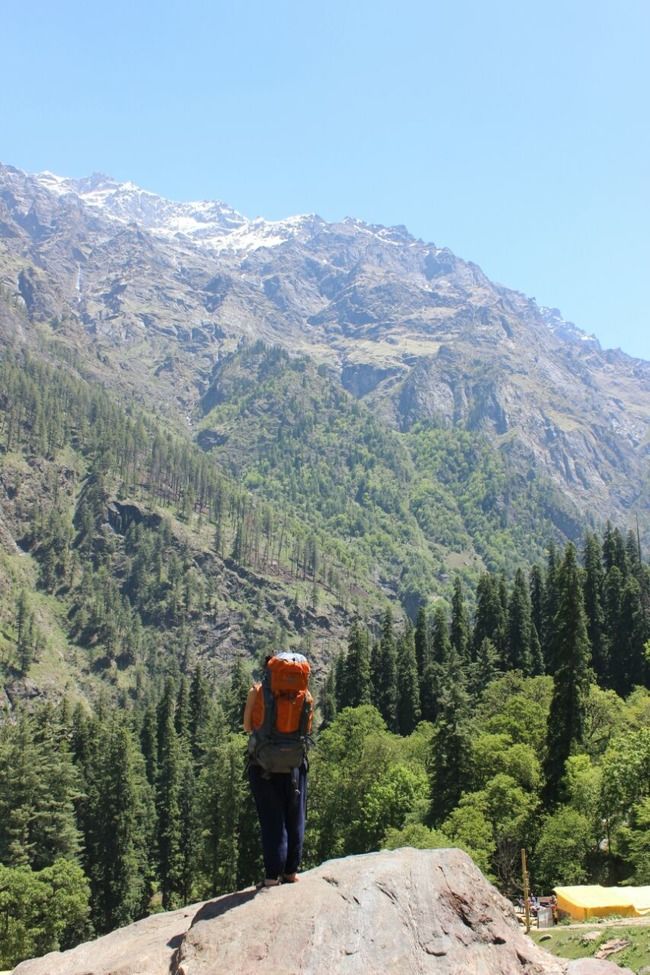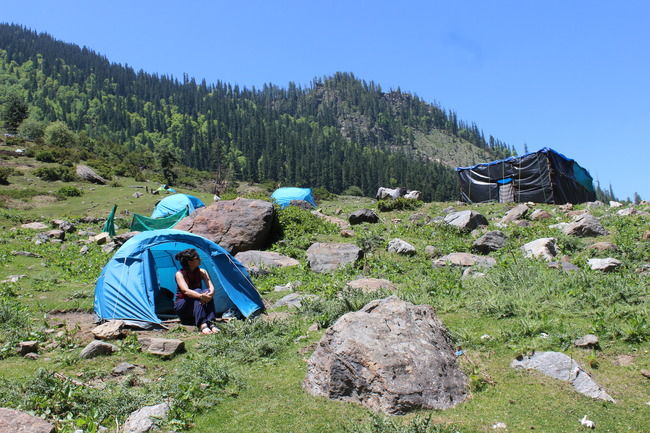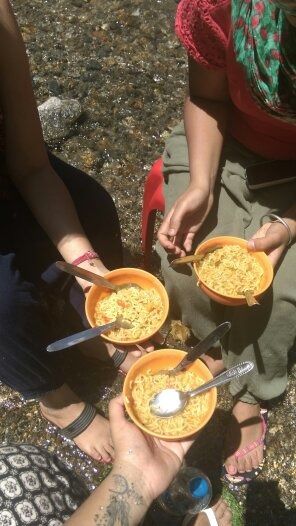 Then as we proceeded further, we met a man carrying a baby goat. We all got so excited and took turns to hold that kid. It was so soft and furry! Richa had never held a baby goat before in her life, so she could not contain her happiness. It was as if she had found something really precious.
We took another halt at a scary bridge near Rudra Nag. It was a small narrow bridge with no side supports. Many backpackers walking across would generally take a halt at this point. We met a traveller here who played a guitar and sang song for us. It was such an amazing experience having a stranger sing for you. Then we met another amazing group of 4 friends whom we ended up making real friends with. :) So this is how our journey ended.