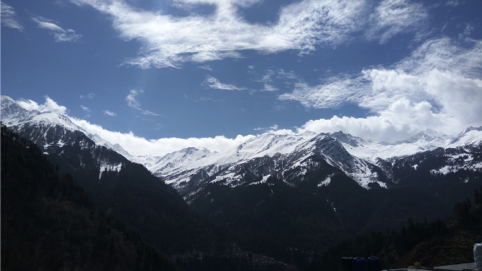 "Not until we are lost do we begin to understand ourselves."
Ever dreamt of escaping from work on a boring friday and landing up in paradise ??
And then waking up on a riverside, sipping your favourite drink with your feet dipped in cold water with lush green view of pine trees..
Kasol is a perfect place to lost yourselves in the lap of himalayas and even to discover your inner self.
In a similar approach we too went on a journey to discover ourselves and escape the restless weekend.
The serene little village is 42 km away from the Bhuntar offering a treat for the mind and the soul. It is on the way as you tread towards Manikaran, a holy place for Sikhs best known for its hot water springs.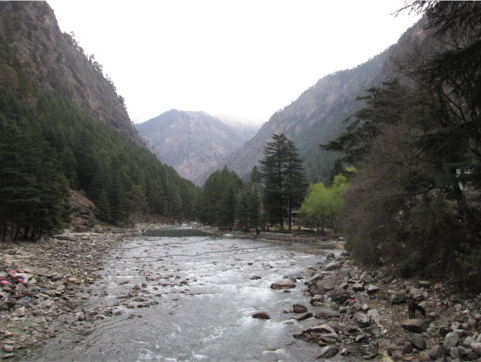 Kasol is one of the most well hidden and well known places(only for few) in Himachal Pradesh. Once you land there you will very soon realise why this place is called a "stoner's paradise".
The journey begins from ISBT Delhi at 9 pm. There are quite a no. of overnight buses running from delhi to Himachal including shimla , kullu , manali, etc.
And we too took one such bus which runs from Delhi to Manali and for kasol one has to de board at Bhuntar and then catch a local bus directly from bhuntar bus stand. The bus takes around 1.5 hours to drop you at one of your favourite and most awaited destination, Kasol.
Interact with local people around you and you will very soon realise why this places is called a happy place.
The light drizzling welcomed us in Kasol with a view of snow capped mountains and clouds roaming all around the place as if they are wandering being high.
Kasol as being a popular tourist attraction, there are plenty of options to stay so you can be relax and carefree about your accomodation while planning for your trip to wonderland. Once you are there, spend your mornings and evenings by strolling along the river to catch the most scenic views.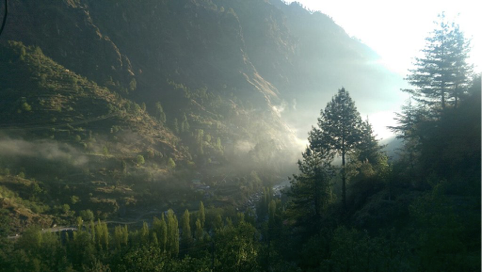 The first thing after checking into your hotel room is to go out for a walk and try some delicious local food served by various cafes in the market. One such personally experienced by us is Little Italy cafe and a riverside cafe on the main kasol market road.
The local market will give you a feel of mini city with various shops selling hippie stuffs like hemp wallets, bags and winter wear garments.
The village Kasol acts as a gateway to various nearby treks like to Chalal and magical Malana village. And one such similar trek was opted by us too in the evening i.e. CHALAL.
Chalal, can only be approached by foot from the Kasol by crossing a cable suspended bridge that has been recently built over the free flowing Parvati river, which is a 30-40 min easy walk from the kasol with a very scenic trail along the river and some good trippy music from river side cafes to entertain you all throughout the trail.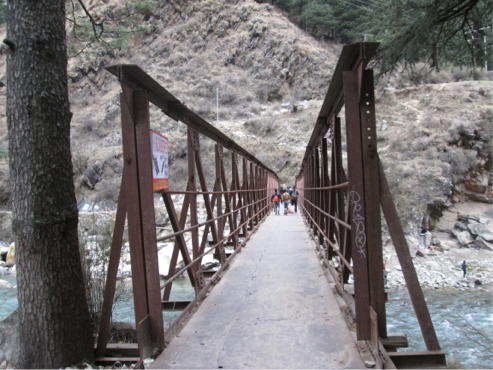 Chalal is a small village mostly inhabited by modest villagers who thrive on earnings from tourist activities. If enjoying good food, peace and safety at low cost is your vibe, make your way to chalal.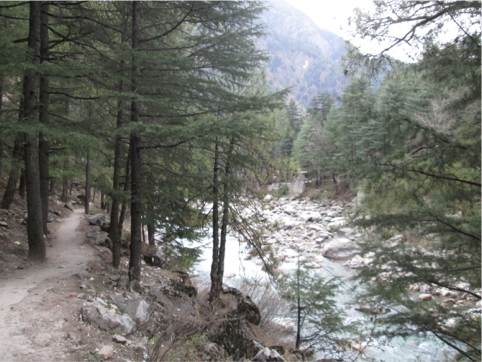 Nearly all the houses in chalal are traditional old wooden ones which are made keeping in mind the severe winters and heavy rain, giving you a rich feel of vernacular architecture of Himachal Pradesh.
However it was already dark till we started on our way back from Chalal but we were high on energy. The gushing sound of the Paravti river and the forest scent from the pine trees kept us motivated to walk back to Kasol.
Day 2
Next day was supposed to be a hectic one for us as we planned to hike the almighty kheerganga, which is a 13 km trek from the Barshaini.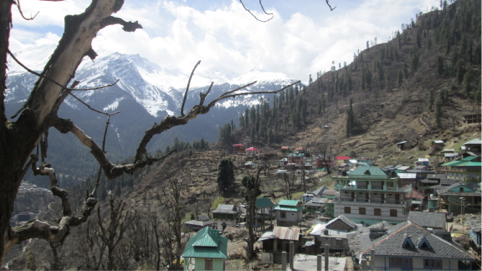 WE woke up at 6:30 in morning ,and after a very light breakfast at one of the local food joints nearby bus stop , headed towards barshaini, which is around a 1.5 hour journey from kasol.
There are numerous local buses running after every 15 mins from kasol heading to Manikaran and Barshaini or if you want a luxury ride you can hire a personal cab right from the bus stand only which will charge you INR 700 .
On reaching Barshaini we decided to keep the 13 km trek on a little hold and give a short visit to the splendid village, TOSH, the last hippie village in Parvati valley.
A small road from Barshaini diverges to go to Tosh village, which is around 3 kms from Barshaini.
The road leading to Tosh is in a little bad condition, so hiring a local cab(charges INR 300 for one way ride) is the best idea for those travelling by their own car and for others too as there is no bus service after Barshaini to any place.
The 20 min ride might be bumpy, but for mountain lovers it is the ultimate pleasurable place to be at. The road ends at the start of the Tosh village and one has to walk over a wooden bridge to enter the village and after that all the places are easily accessible walking around.
Tosh offers some breathtaking views of the Parvati Valley. The distinct smell of Marijuana and hashish plant is the first impression of Tosh.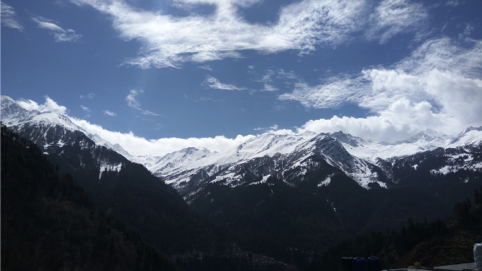 With every step you take there will be an upsurge in love for this place. So get ready, pick a camera and go lost in nature!!!