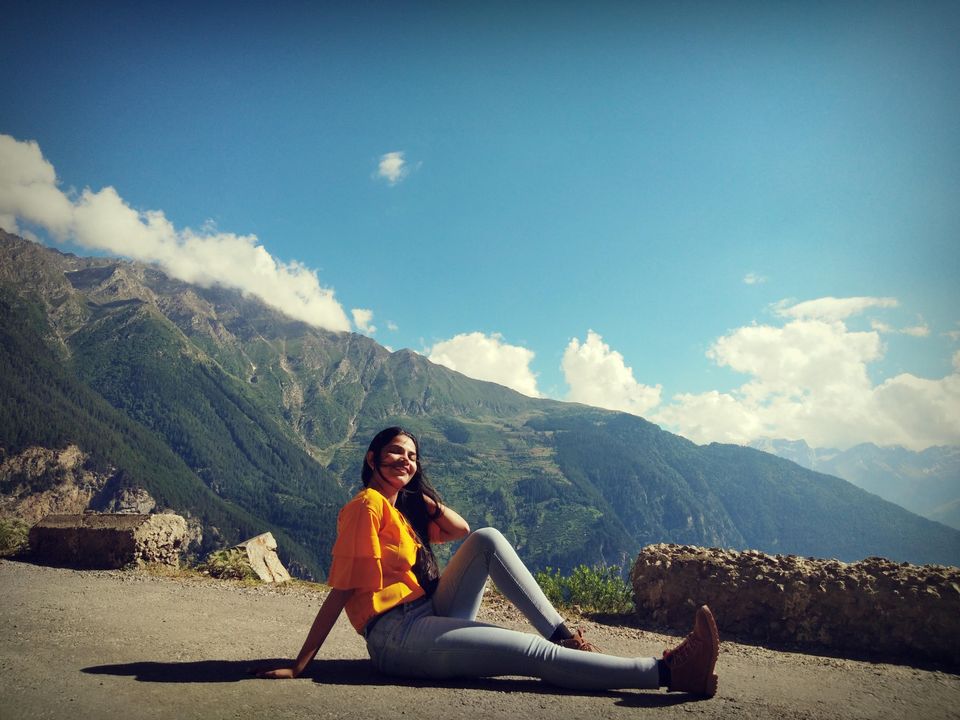 Are you also trying to kill your boredom by checking  on friends, catching  up on texts or emails or playing video games on those sparkling devices.
Put a rest on those overwhelmed senses and move to stillness of Himalayas.
It was June. Our fifteen days vacation of college was about to cease. We decided to put things aside and  planned our third trip of the year. Confined on budget and longing for rustic experience we ended up  planning an itinerary of a mystical and less travelled village which is one of the twelve administrative districts in the Indian state Himachal Pradesh. It is located in the southeastern part of the state, and borders Tibet on its eastern end with three high mountains ranges, namely, Zanskar and Himalayas that enclose valleys of Sutlej, Spiti, Baspa and their tributaries. 
A lure for adventure and elementariness guide my journeys on local transport , so after a whole lot of research on bus schedules and stays ,we decided to leave for chandigarh the next morning since we could not find a direct bus from Delhi to Kinnaur itself. So my itinerary was something like this...Delhi - Chandigarh - ReckongPeo - Kalpa - Chitkul - Shimla - Delhi
We reached chandigarh in early afternoon and visited the rock garden while we waited for our bus to peo( local name for reckong peo headquarters of Kinnaur) . It is without doubt, a tourist spot that is a must on the itinerary of every visitor to Chandigarh. It's unpretentious entrance leads to a magnificent, almost surrealist arrangement of rocks, boulders and urban waste. This collection is mounted to a staggering twenty thousand rock forms of amazing beauty.
We had our lunch  and satisfied our cravings in a well established restaurant on the  bus station itself. We finally left for peo by late evening and were excited to reach our destination.
New day arrived , I was awakened by a cold breeze and gurgling sound of water. I rubbed my eyes for a while and let myself  awed for a moment about what was unfolding in front of me. I woke up my friend too and we both were astonished to see that we were moving alongwith riverbank of Sutlej rushing through the enchanting valley in those rocky mountains. We could hear thundering sound of river all the way upto the mountains until we reached reckong peo( at an altitude of 2,290 metres) .
As we ascended upto the hills we got the first sight of kinner kailash range ,Kinnaur kailash being the mountain sacred to Hindus. No wonder why this village is called a land of fantasies and fairytales.
The majestic snow-capped mountains were so so grand and beautiful that we could not stop smiling.
After a tiring journey bus dropped us at peo from which we boarded on another bus to kalpa which happens to be on a higher elevation. As we deboarded we were startled to see that Kalpa seems a place straight out of paradise with lofty mountains and tall pine trees. We clicked and clicked to our heart contents.
Towering peaks looked more enchanting and closer to us as if we could reach out our hands to them since the village is located at an altitude of 2960 metres above the sea level.
We decided to get a balanced breakfast and at least some semblance of our daily morning regimen in a not very fancy hotel, which cost us 600rs per person. Tirelessly  we strolled down on the narrow lanes flanked with apple orchards. We then visited a monastery with a temple complex which has wooden carvings and a golden door. There is a temple situated at highest point packed in between giant peaks. We sat there to adore the beauty of nature alongwith the sense of spirituality .
The quaint little town offered us a blend of indo tibet culture . People in Himachal feel pride in their old culture and traditions and Himachali Topi is one of them. Locals are very kind and are always ready to help unconditionally.
A 20-30 mins walk through the narrow mountain road led us to a must visit place, also known as suicide point, kalpa.
This place is as scary as it's name as it has a protruding clif forming a canyon over a deep valley.
Around 3 km away from the Kalpa village, this spot is so heavenly that the tourist forgets about the dangerous trench for a while. 
We boosted ourselves and clicked there until we saw the light of the dawning sun.
We headed back to our hotel and decided to replenish ourselves with energy all over again for our next endeavours.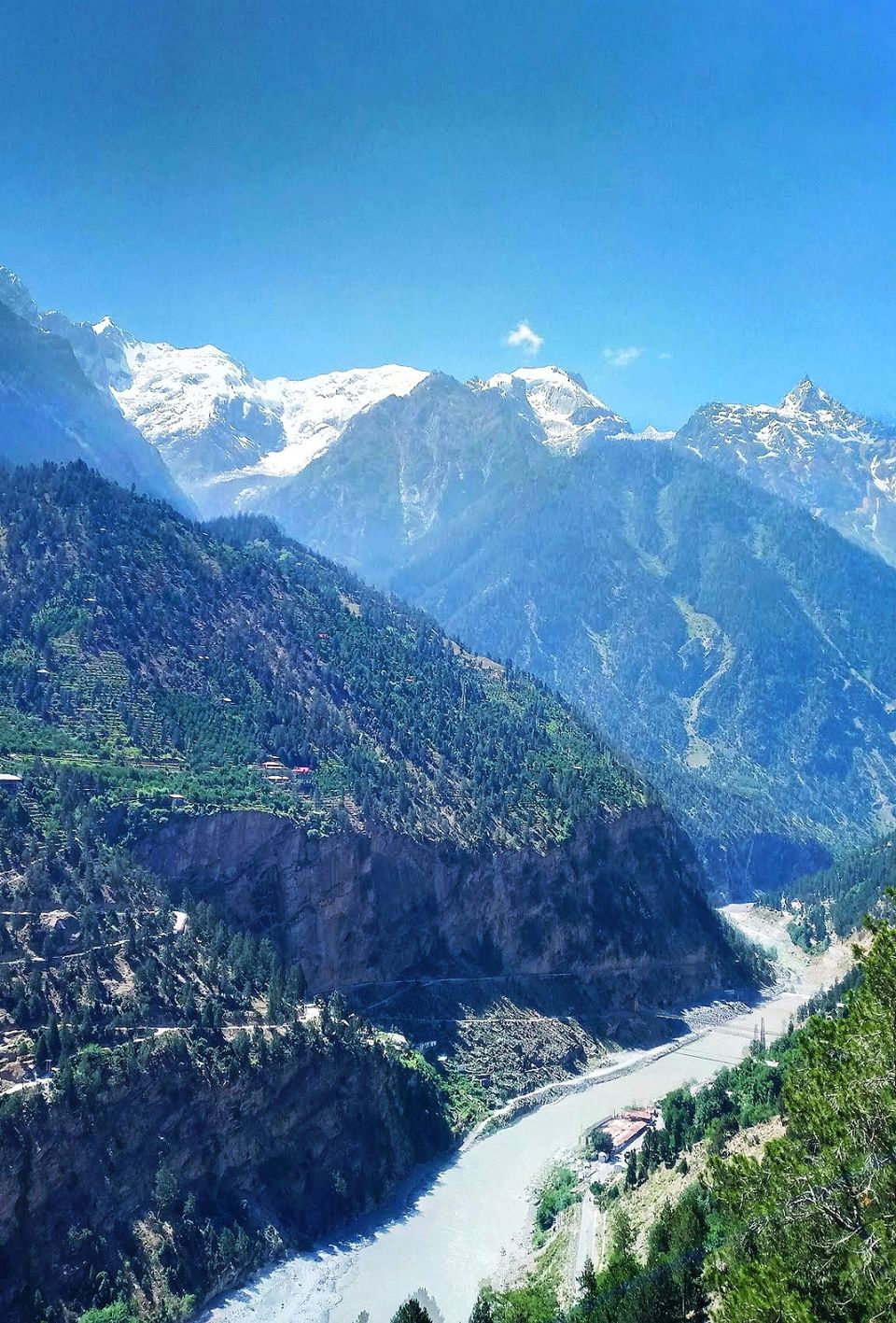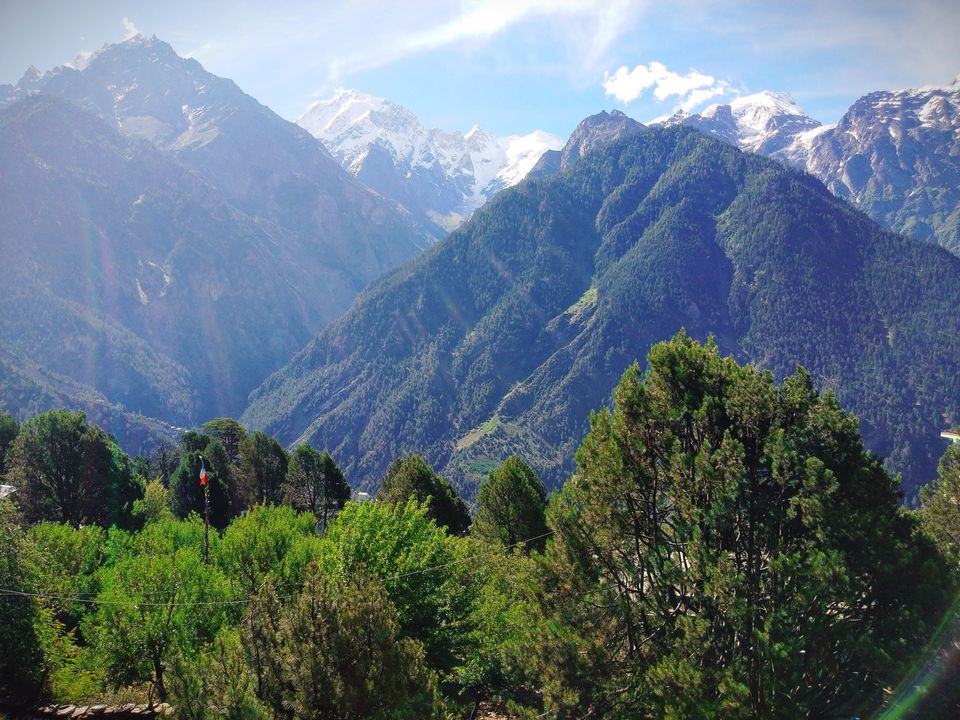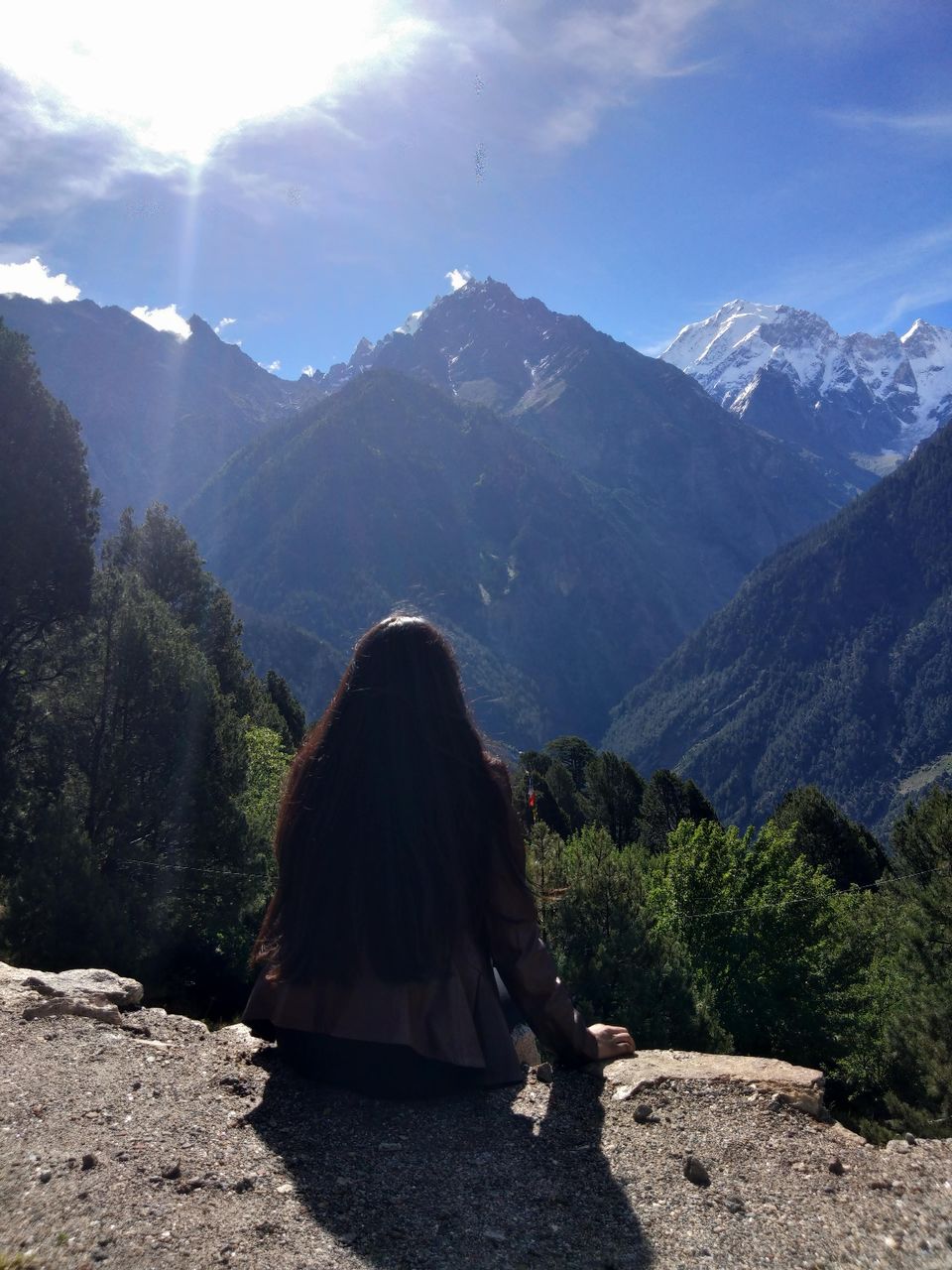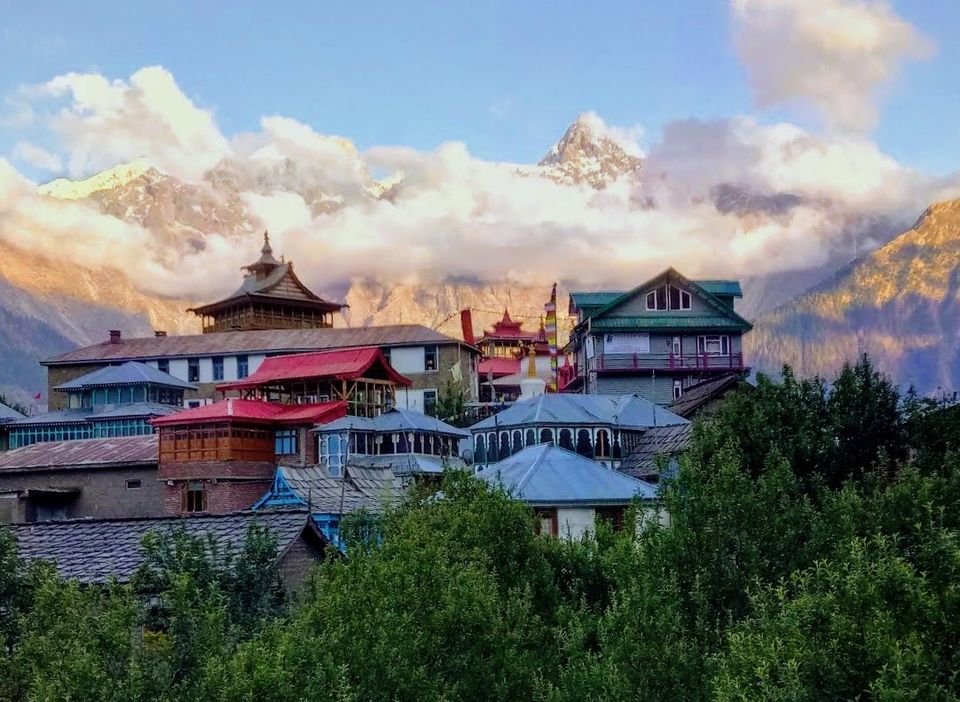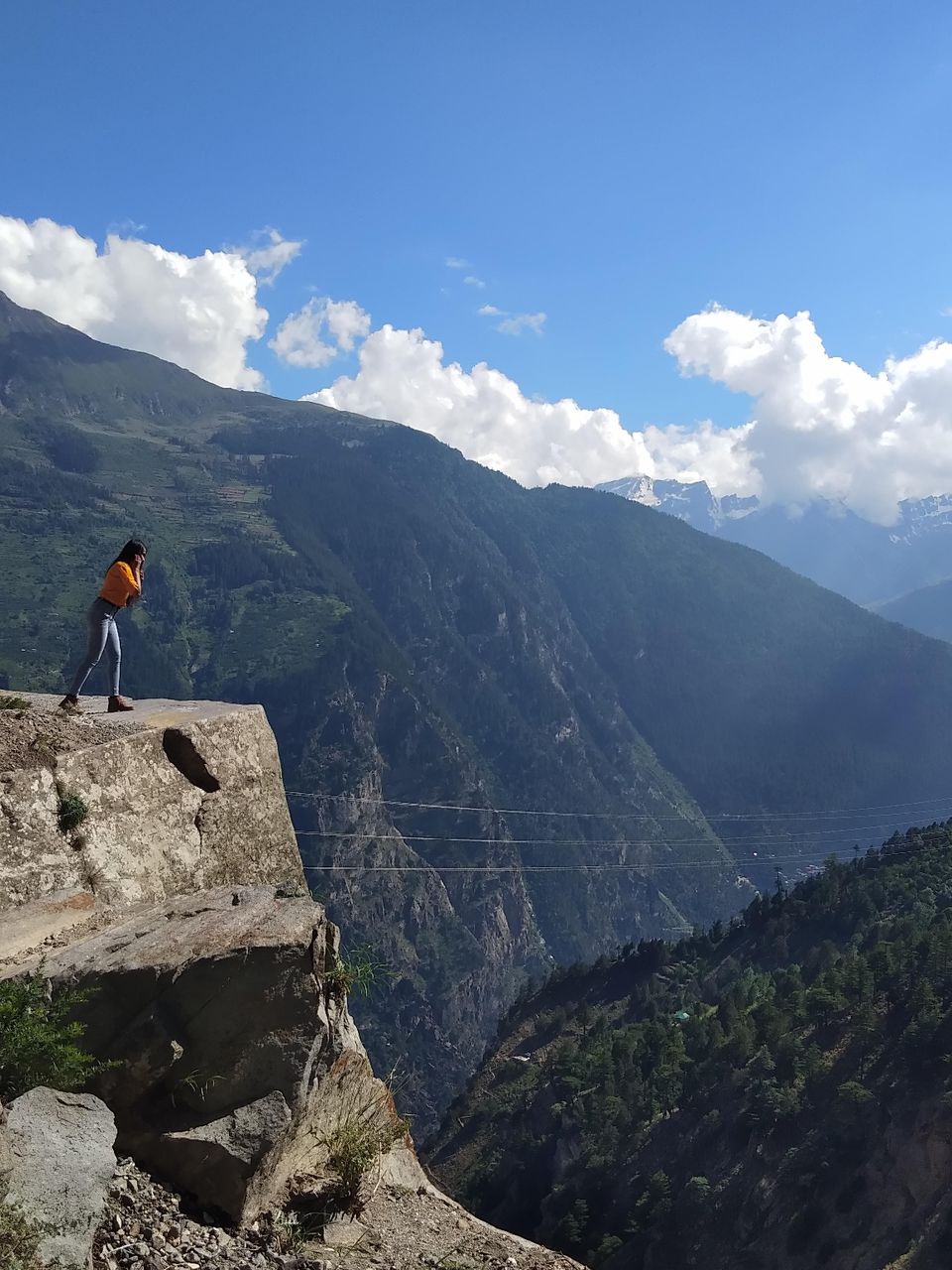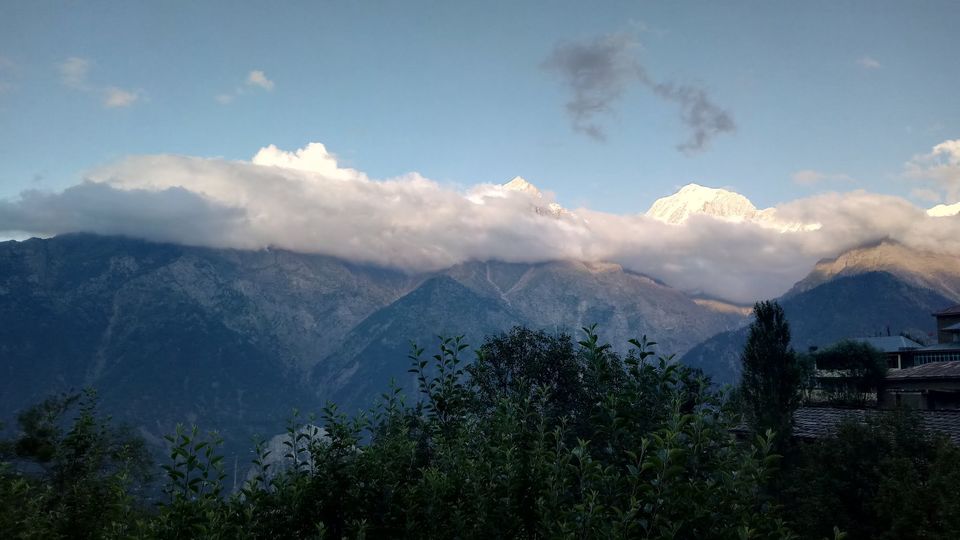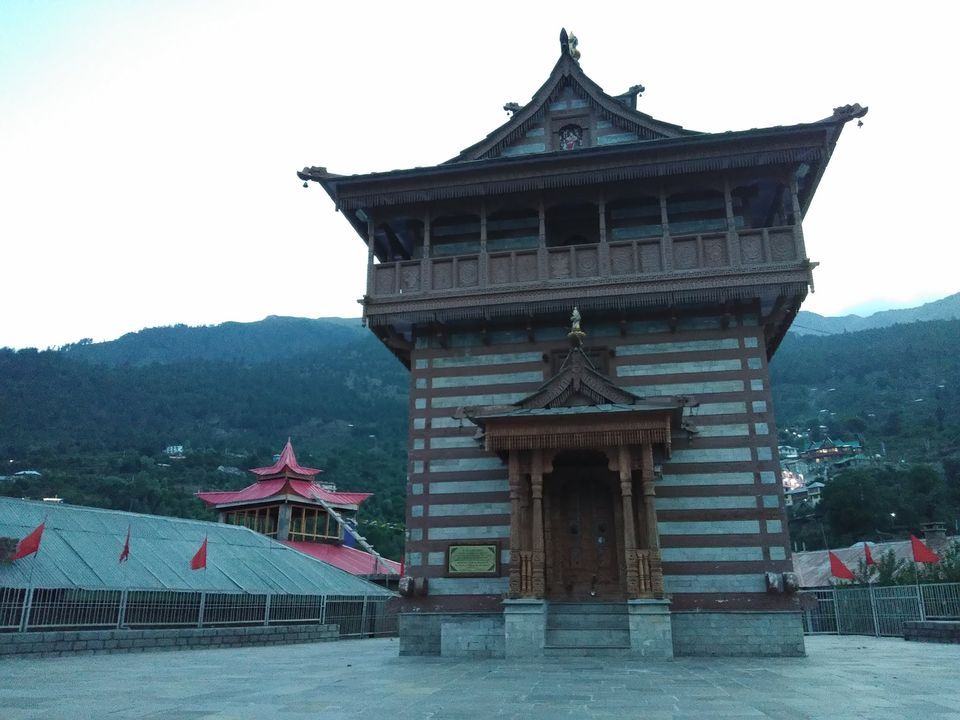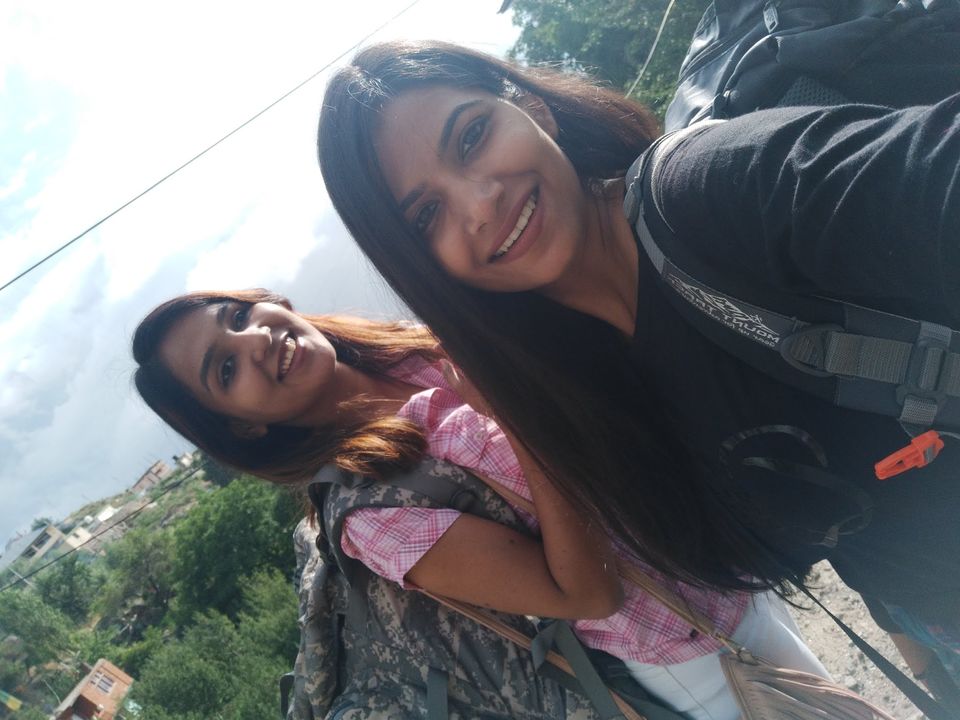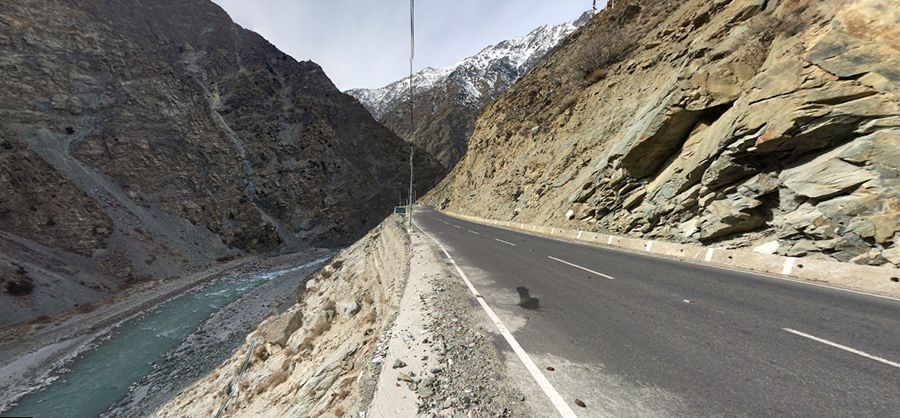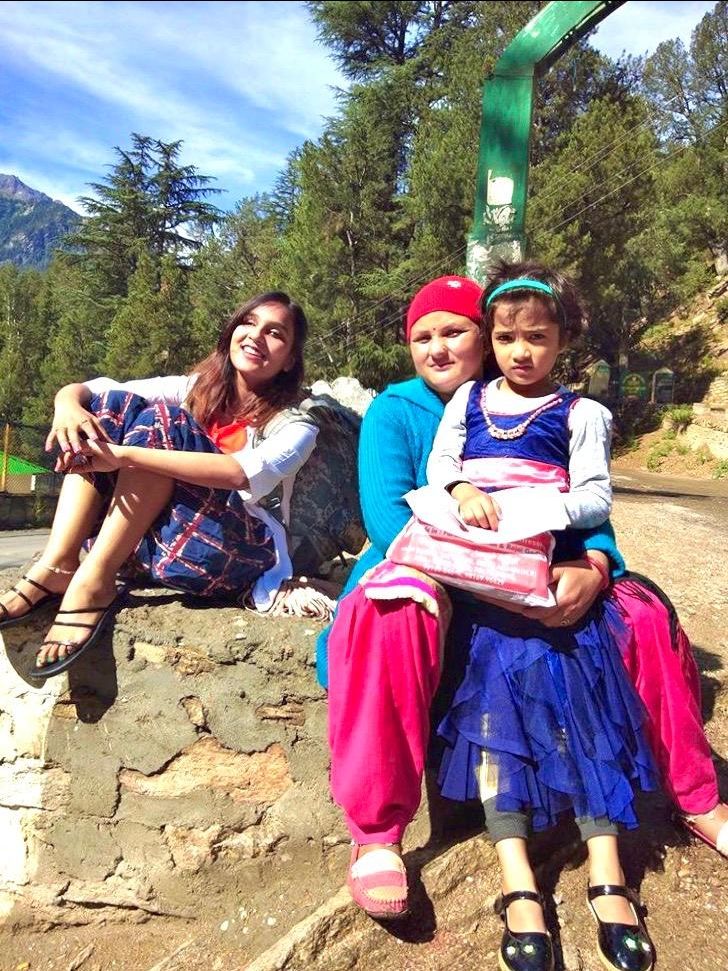 The following day started afresh with a scrumptious breakfast , cool breeze and a beautiful view from our room. We then hopped on a local bus which happened to drop us at chitkul the last inhabited village on Indo-tibet border . I have to lay down here the idea of visiting the last village of India was a completely different and rustic experience altogether.
As the bus moved , we could appreciate how the roads turned more dramatic and dangerous yet excitingly adventurous.
The weather was getting drier and colder as we advanced towards our destination.
Bus was moving along the narrow gravel roads, cut into the sides of mountains, wind their way thousands of feet above the rivers and valleys below. We genuinely feared for our lives at some points, especially when the bus had to maneuver to within inches of the abyss to let other vehicles pass. Not very soon that i realised we were been cut from civilization. All we could see were Oasis of serenity and apple valleys snaking our way. Several small villages fell on our way like Sangla , Rakchham , Roghi.  After a six hours of bone breaking and petrifying journey we finally reached chitkul. The quaint little town with a total population not exceeding even 1000 stunned us with it's majestic and absolutely resplendent beauty. It was something beyond our expectations to what we forgot pain in our knees for a while.
After wandering a little we decided to let loose ourselves on food in our pre arranged dormitory stay. All thanks to Zostel ! This luxurious range of hotels is a perfect option for travel enthusiasts having said that ,most of the times they are occupied. Quickest way to book a Zostel is via booking.com wherein they provide you with number of budget friendly options as per your requirements. Moreover this hotel is famous for it's  location which provides a spectacular view of the valley and an unforgettable outdoor dining experience amidst Himalayas. The village has no network coverage except BSNL which made quite a difficult for us to contact with our families too.
We set ourselves to explore the heavenly place. A small walk led us to a customary place which happens to be " hindustan ka akhiri dhaba " and should not be missed. We stretched more and walked down the lanes until we reached the sounds of baspa flowing with it's humming sound and hitting the boulders. We sat there and celebrated the nature around us. I could simply waste my hours staring at that mesmerizing beauty but then cumulus clouds said No. We returned back to our hotel and had our dinner under the stars which was once in a lifetime experience for me.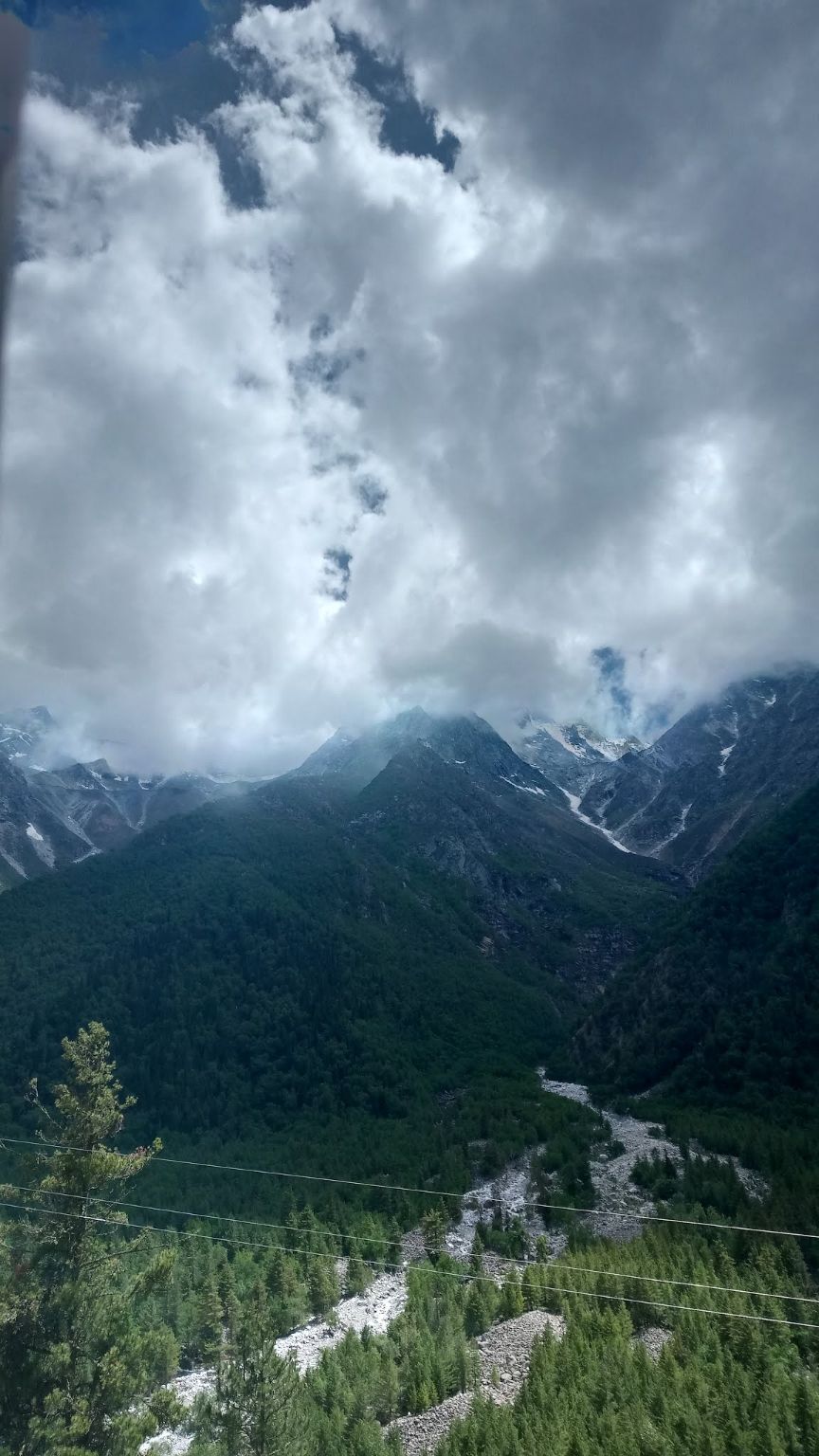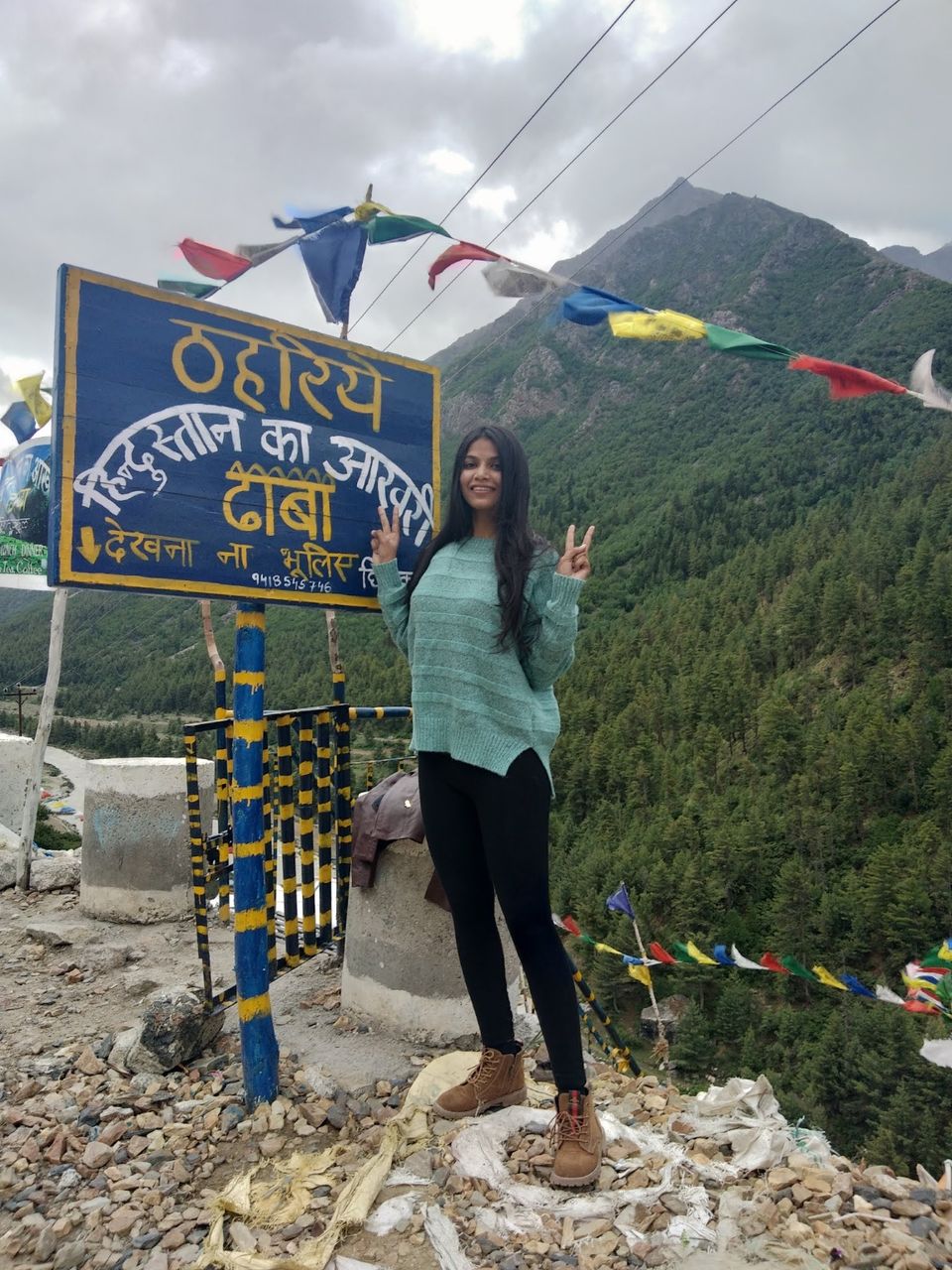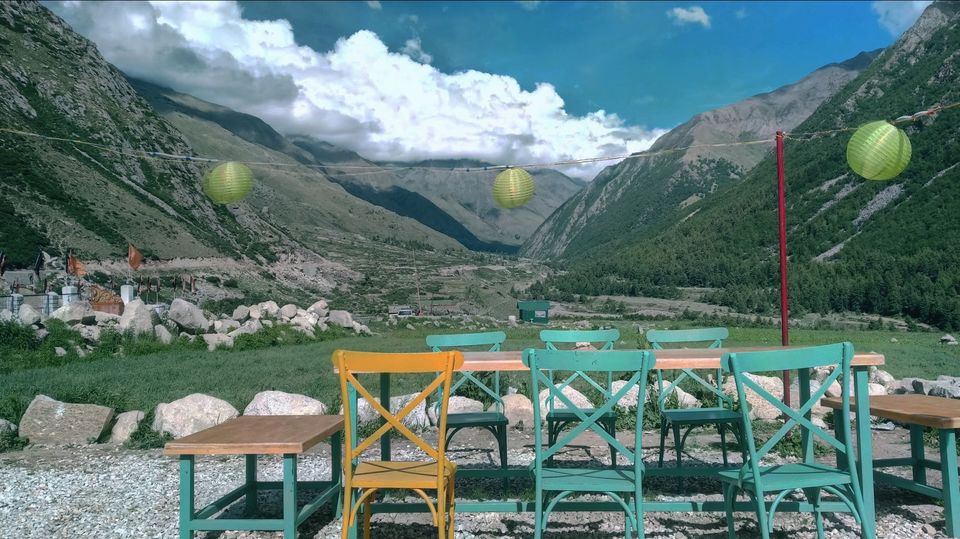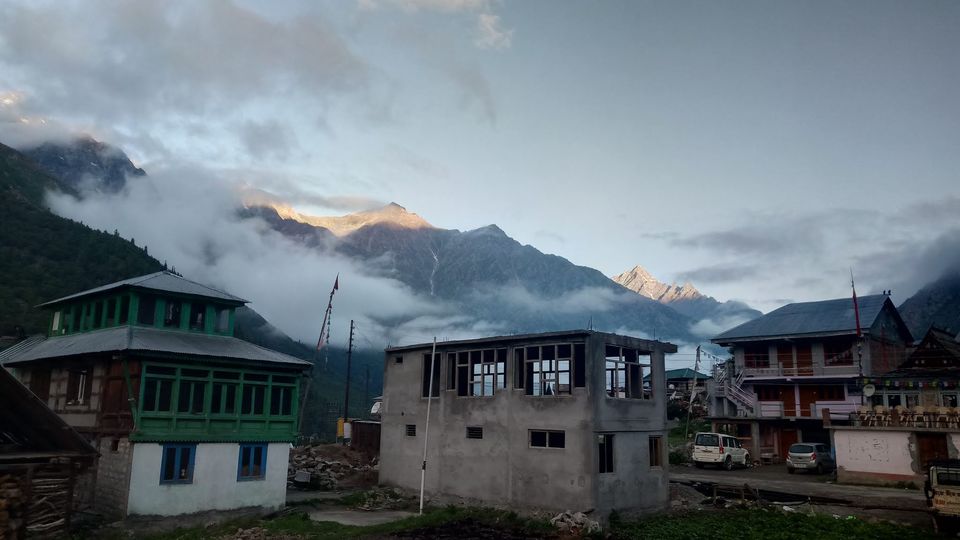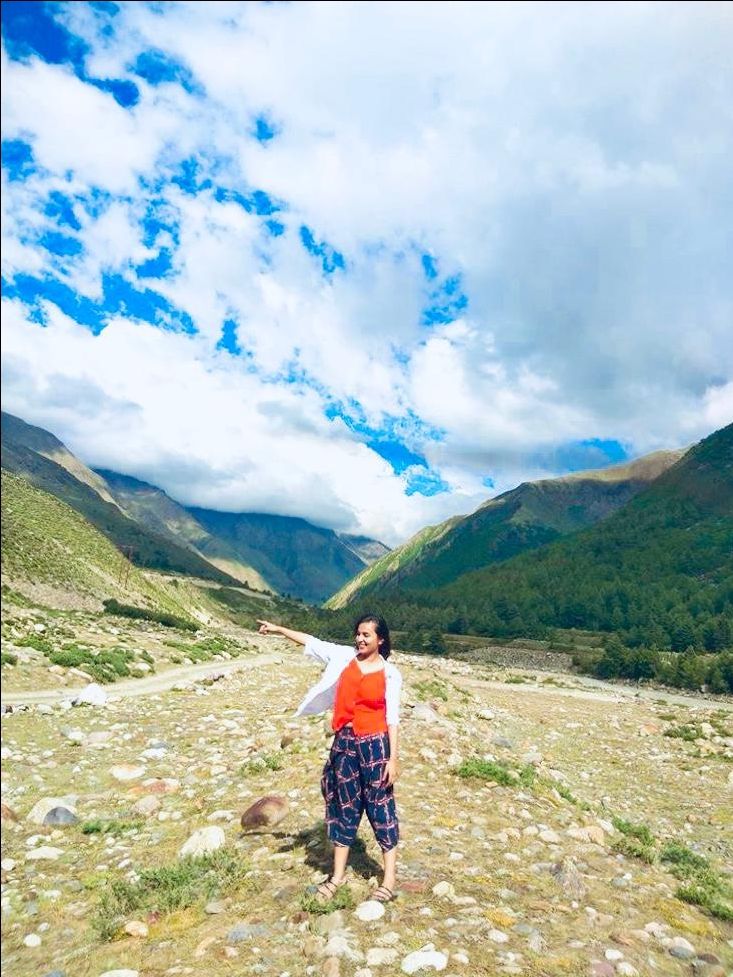 The following day we boarded on a bus to shimla and then way back to Delhi. This is also the  route from Delhi to Kinnaur which is via NH5 ( Delhi- Shimla- Reckong peo) . The latter one is a more safe and shorter route with less dangerous roads and landslides.